DO YOU HAVE VINTAGE ITEMS IN YOUR HOME?
WHY NOT DO MORE THAN DISPLAY THEM. THEY ARE GREAT FOR STORAGE, SEE MORE HERE.
Today I'm going to share some ideas for storage that you probably can't find on Amazon.
If you are a lover of vintage items and want to incorporate more into your home read this!
My powder room has zero storage, so two of my vintage finds live here.
POWDER ROOM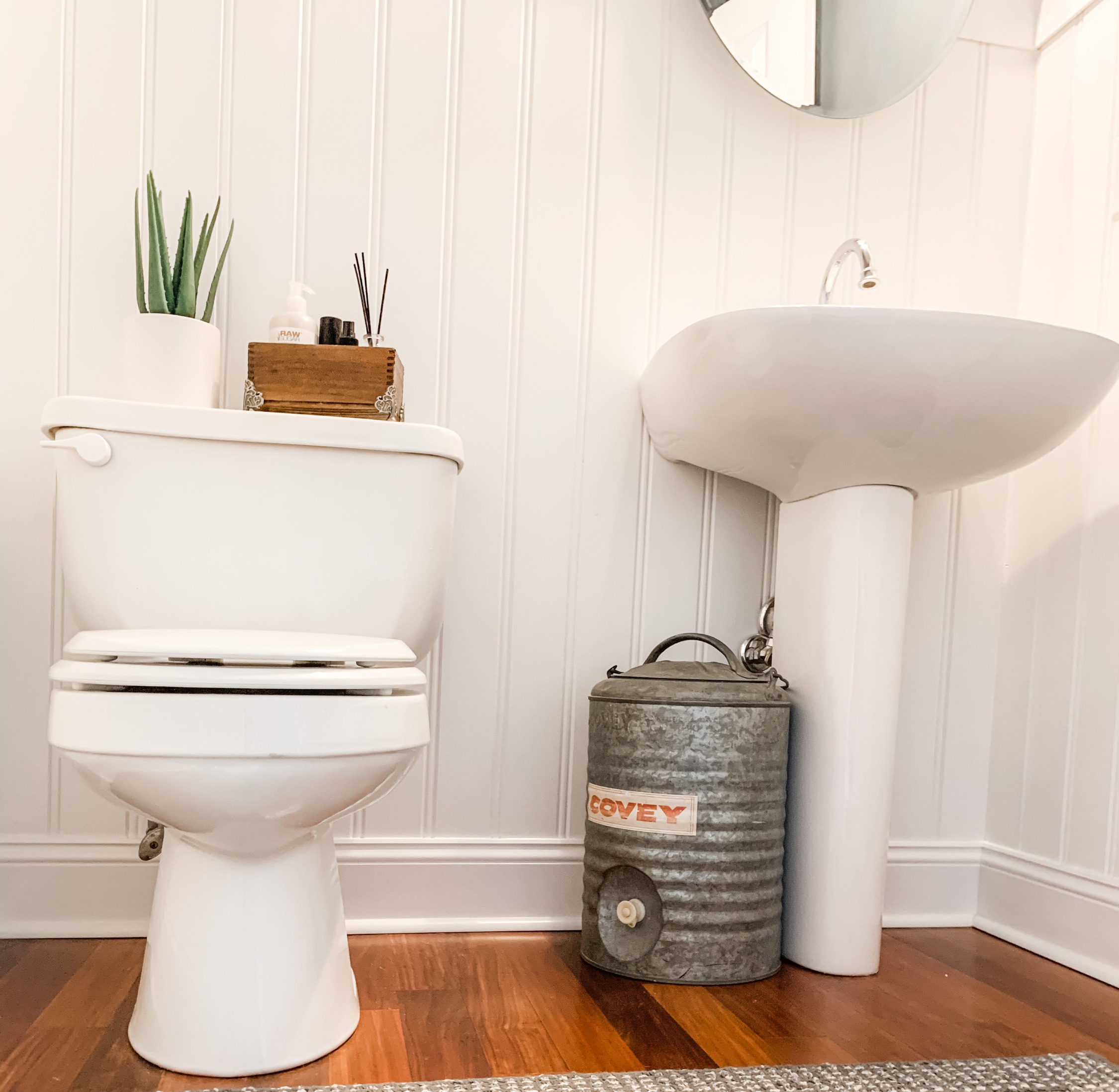 This galvanized water cooler is the perfect answer for those extra rolls of toilet paper, extra disposable hand towels (Covid) and wipes.
Adorable and not an obvious storage cabinet, I get lots of compliments.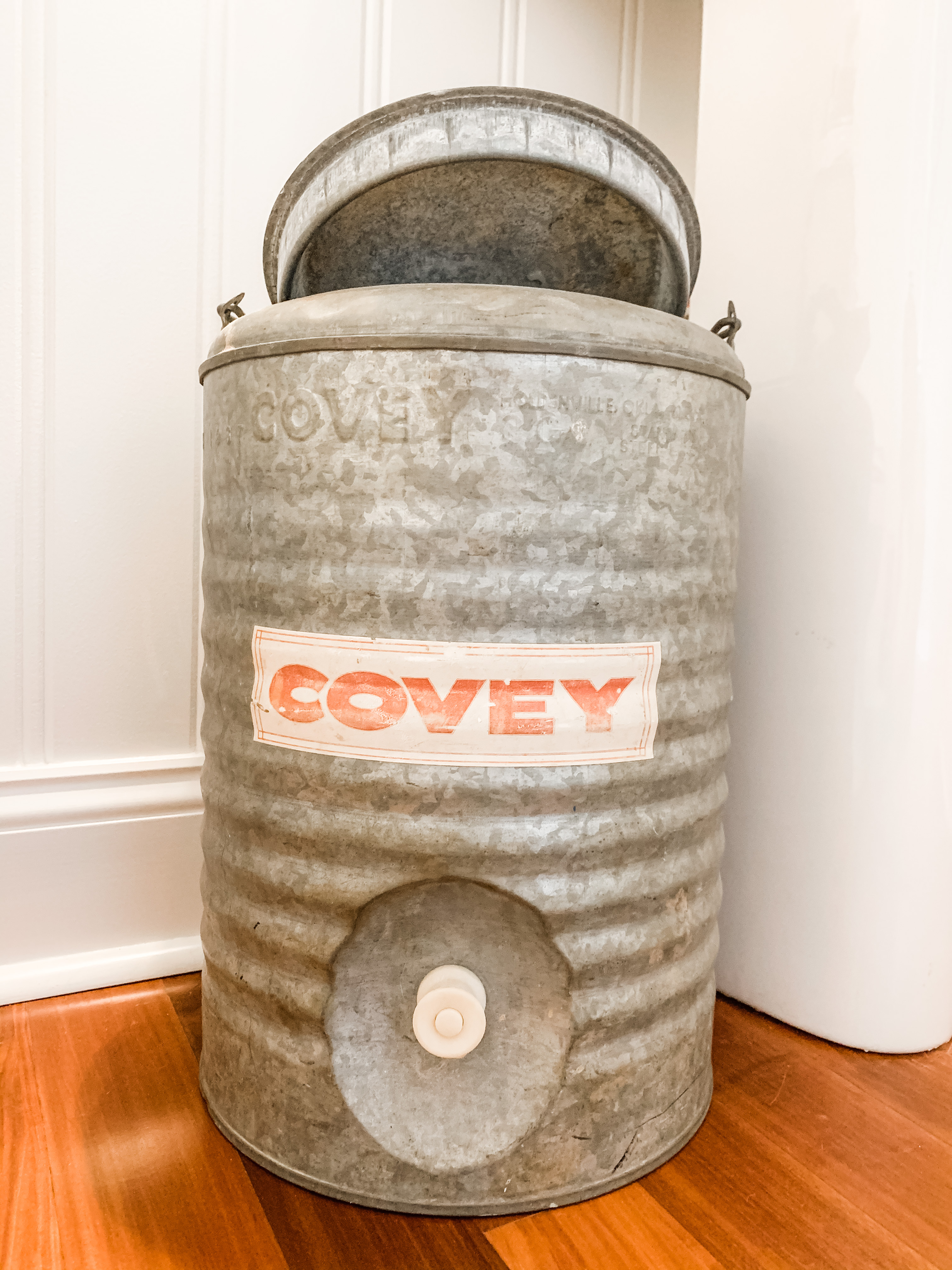 It's funky and functional.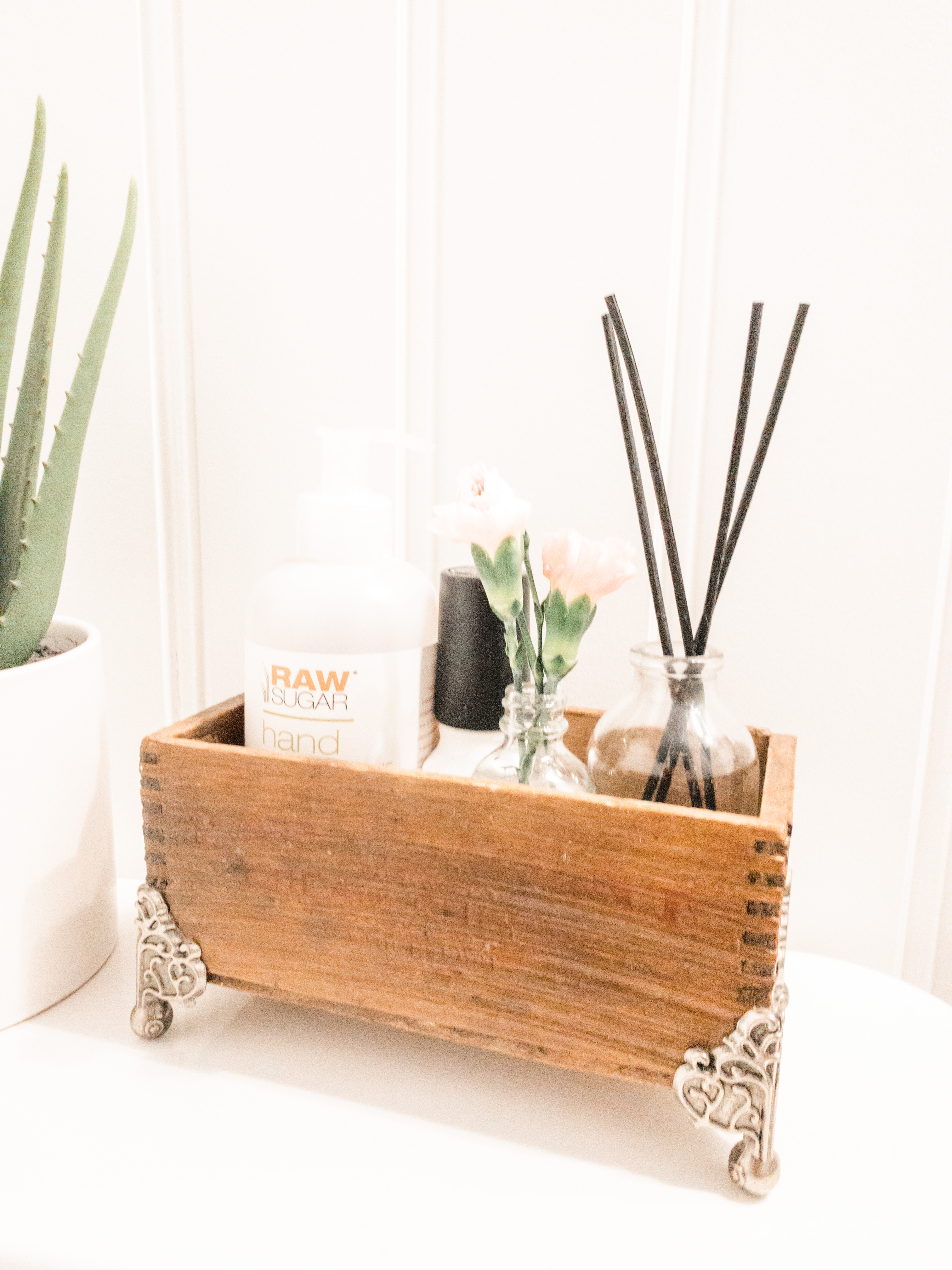 This is my second vintage storage piece in my powder room. It's a Breakstone Cream Cheese box.
I have a few of these and love them. I put a clear varnish on so it shined and I added these adorable feet. If you ask me, I think it elevates the look (and box).
Here lives my room spray, diffuser and flowers, whatever you need to keep visible and handy for you and your guests.
KITCHEN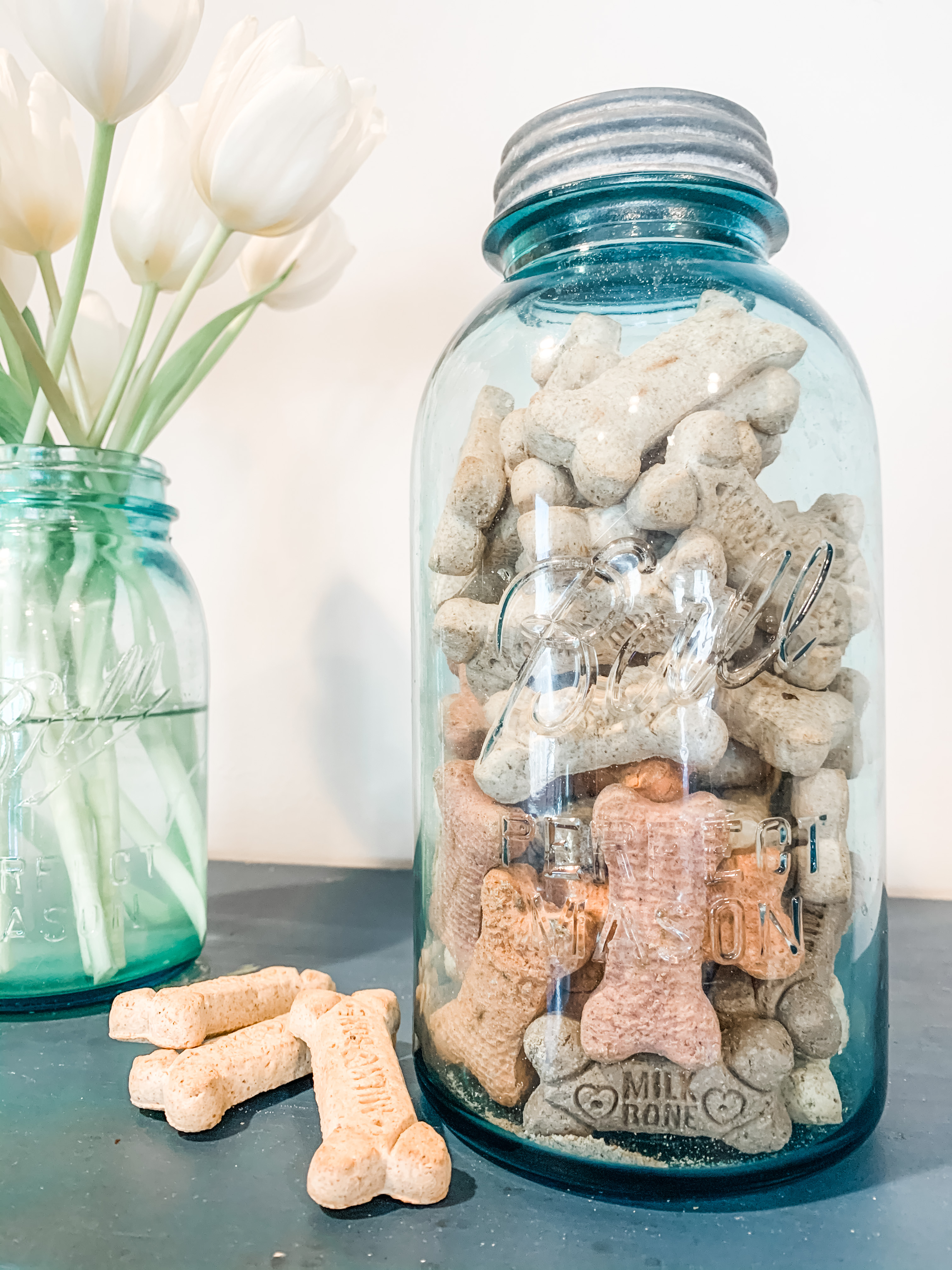 I'm a sucker for ball jars. This big blue jar is home for the pups Milk Bones.
There are so many uses for these jars from ice tea container, canisters and of course one of my favorites is used as a vase.
FAMILY ROOM
Another love is old boxes – this is super sturdy and adds a rustic feel and it a great place to store magazines, books or games.
I've seen this upgraded with hairpin legs and used to hold plants.  That's for my next box!
SUNROOM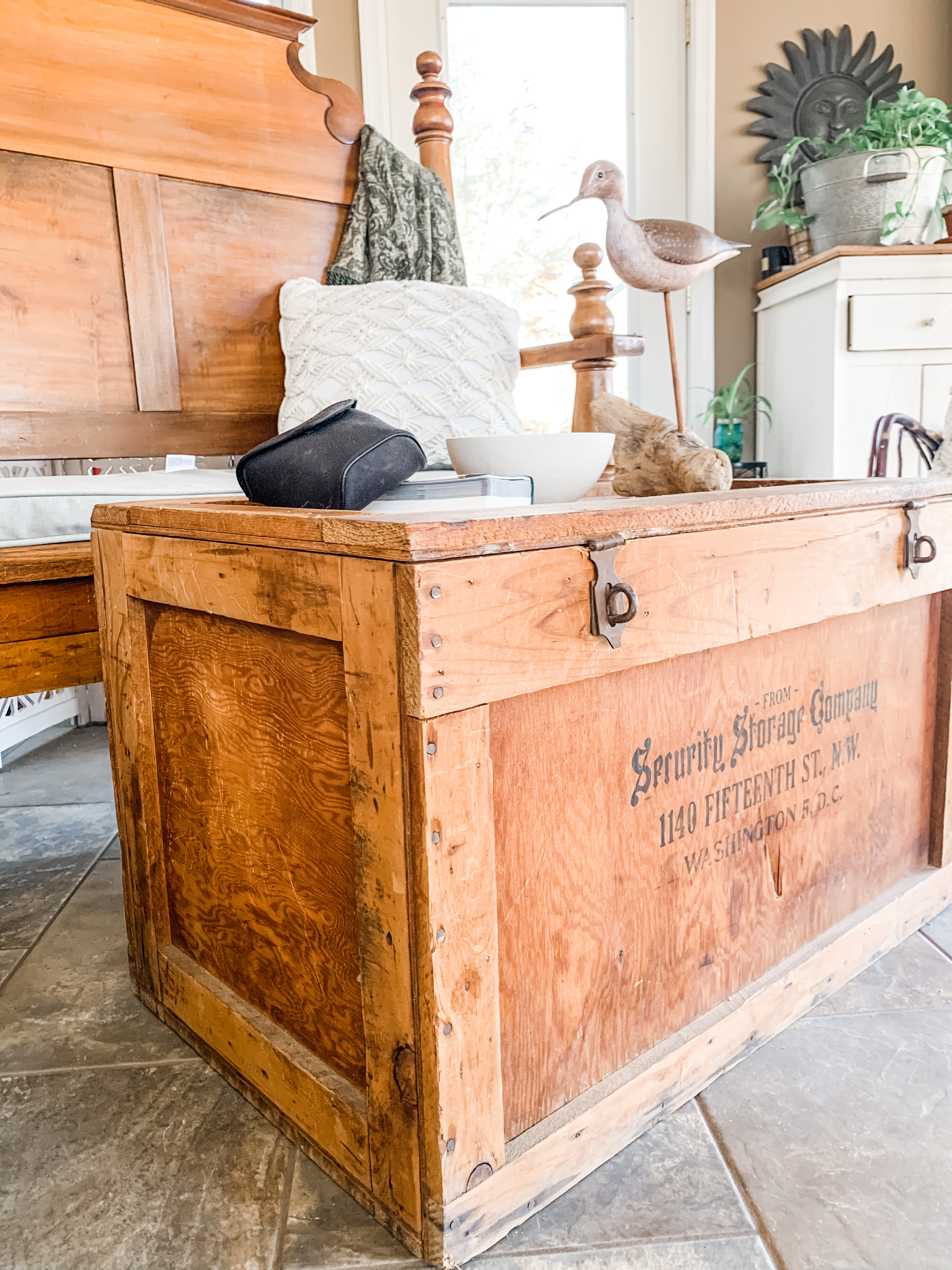 This vintage shipping crate was a great find…from the side of the road – the best kind!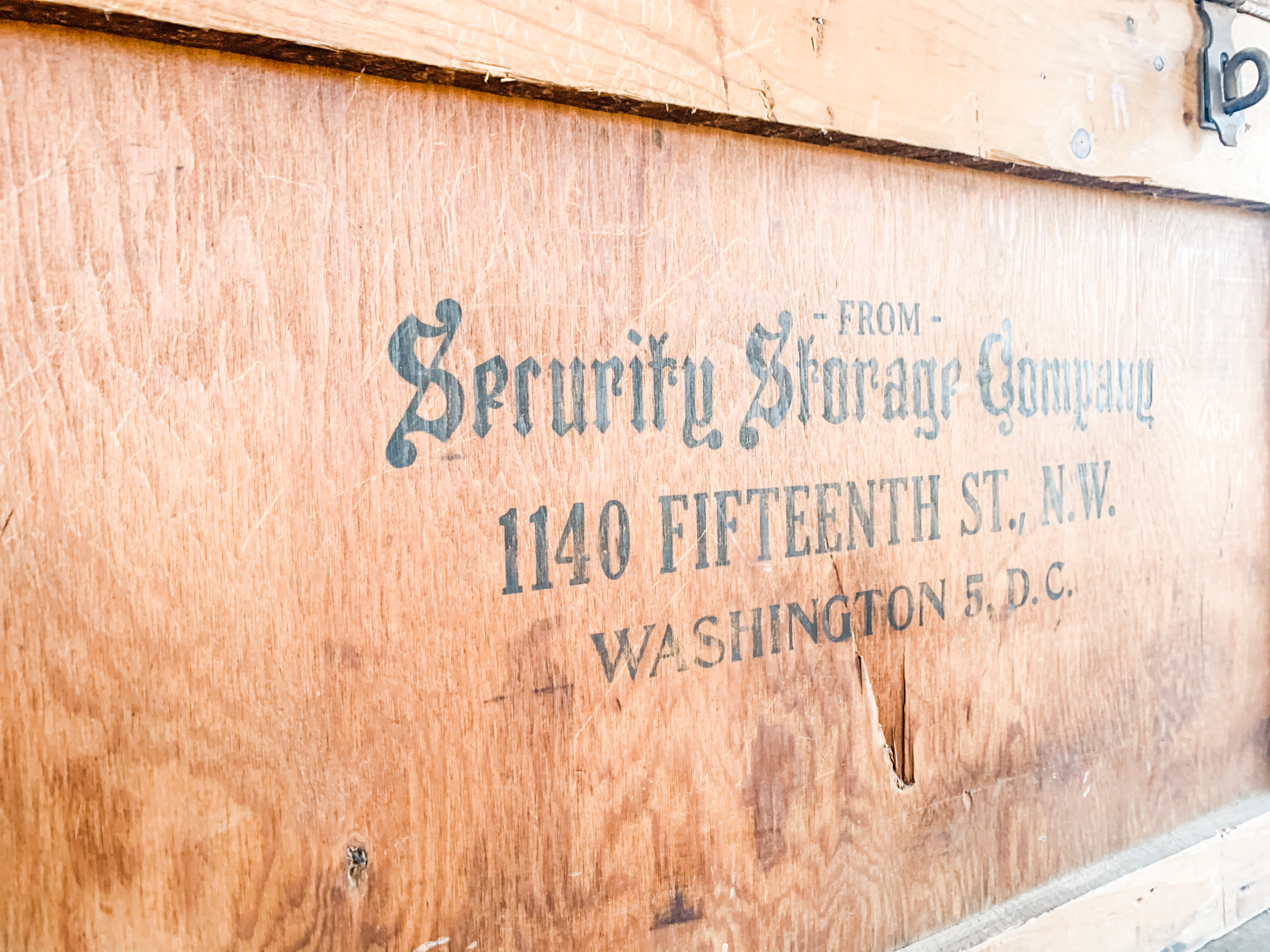 This is in my three season room where the litter boxes hide behind the bench. Here is where I store extra litter, scoops, plastic bags, all the litter related things I don't want visible. It also serves as a coffee table.
Are you using any vintage items for storage in your home? Please share!
If you enjoy what you are reading – please sign up for my blog so new posts can be delivered to your inbox!
Thanks for stopping by. Regina XO