Do you have an old sewing machine in the attic or basement?
If you do, see how you can create a functional and cute bar cart upcycle.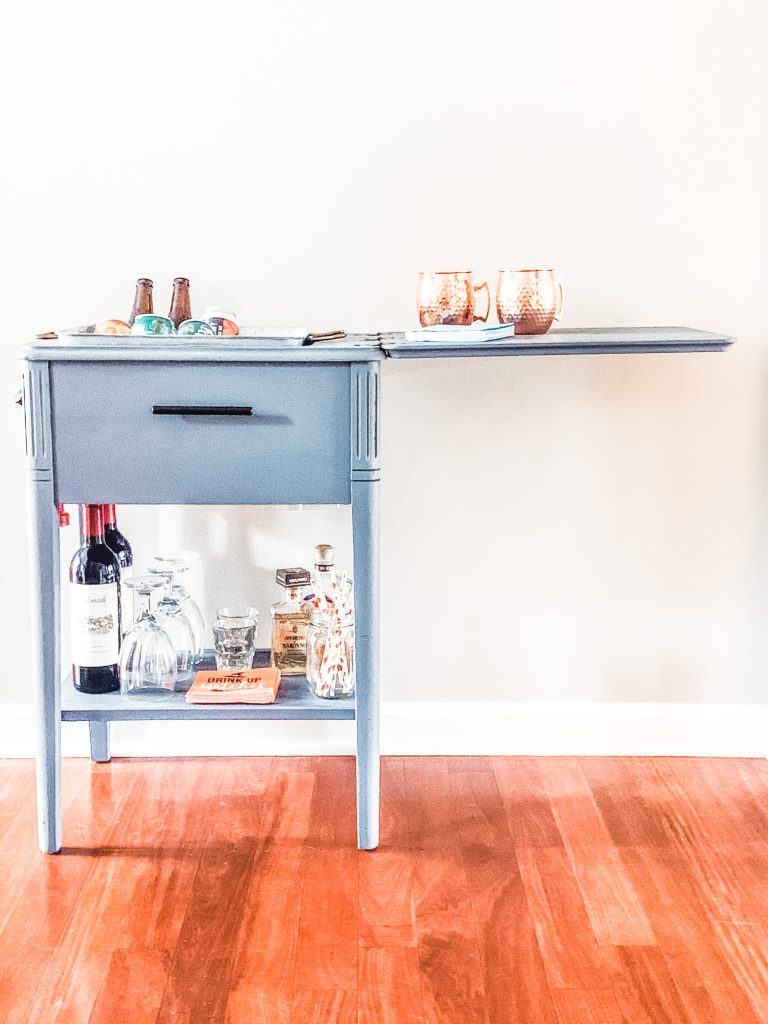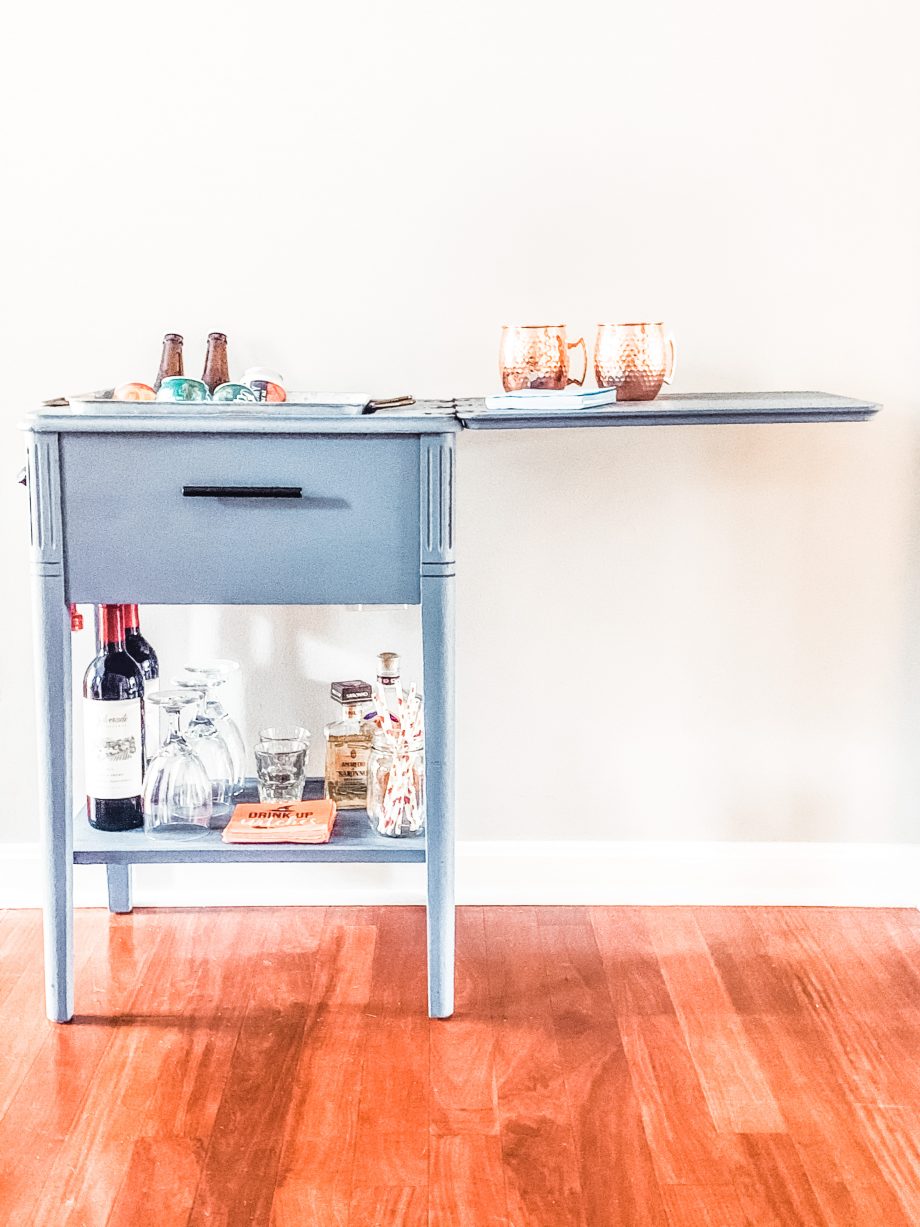 It was time to move this from the garage. After my mom passed, I had the task of going through her home and divvying up her belongings.
An overwhelming task as anyone that has done it can attest. I've read recently that no one wants their parents things, it was different for my family.
Since then I've hosted workshops on turning treasures you don't want for their original purpose, into lasting memories.
Mom's vintage sewing machine was one of those things for me. It lived in the garage a few years and I just decided to go for it and transform it.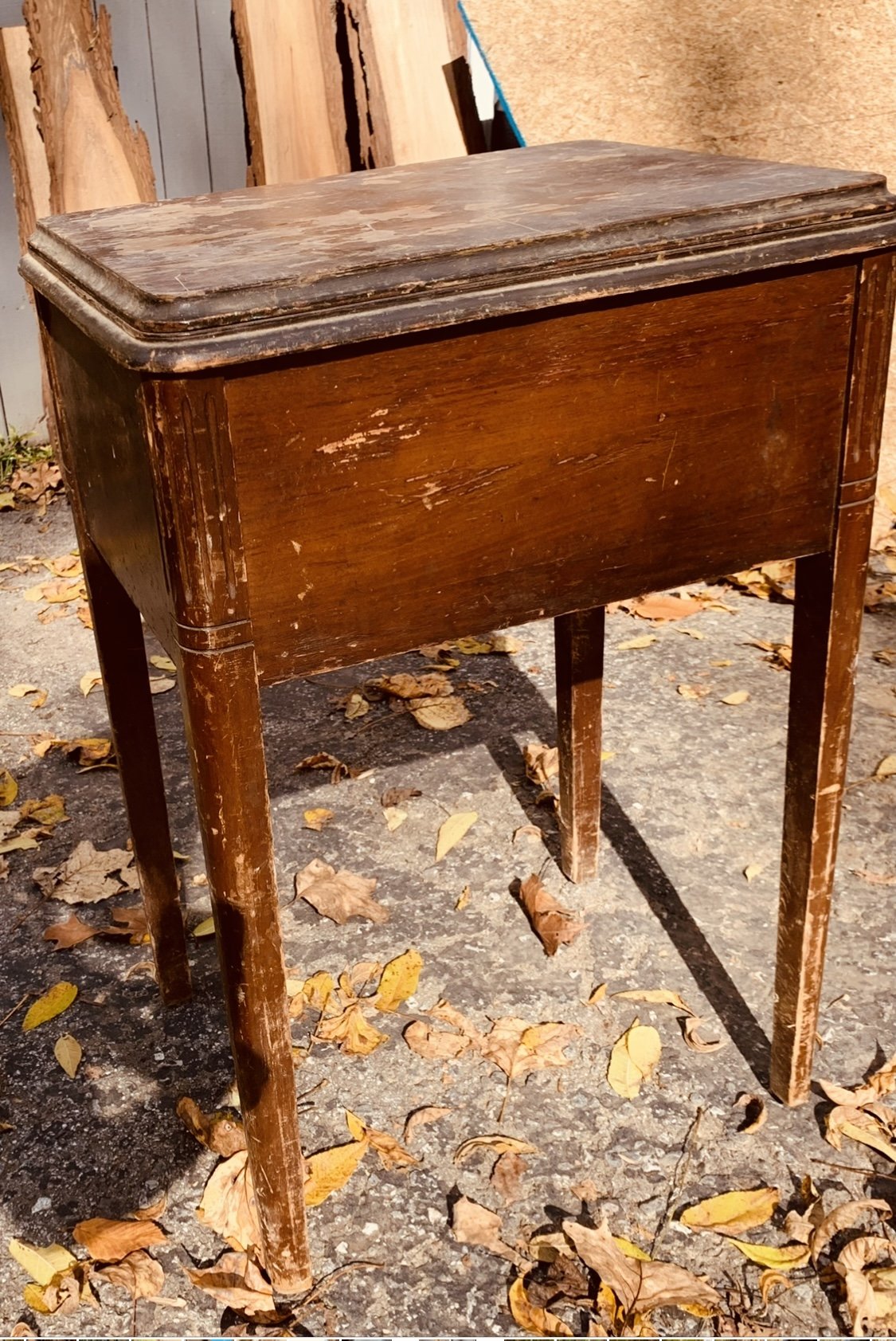 Now it resides proudly in my dining area and I love having it be useful again.
STEP ONE
I'm sharing the steps I took to rescue this vintage sewing machine and turn it into a bar cart upcycle.
The first thing it needed, was the insides taken out. I unscrewed everything I could, and was left with just the wooden shell.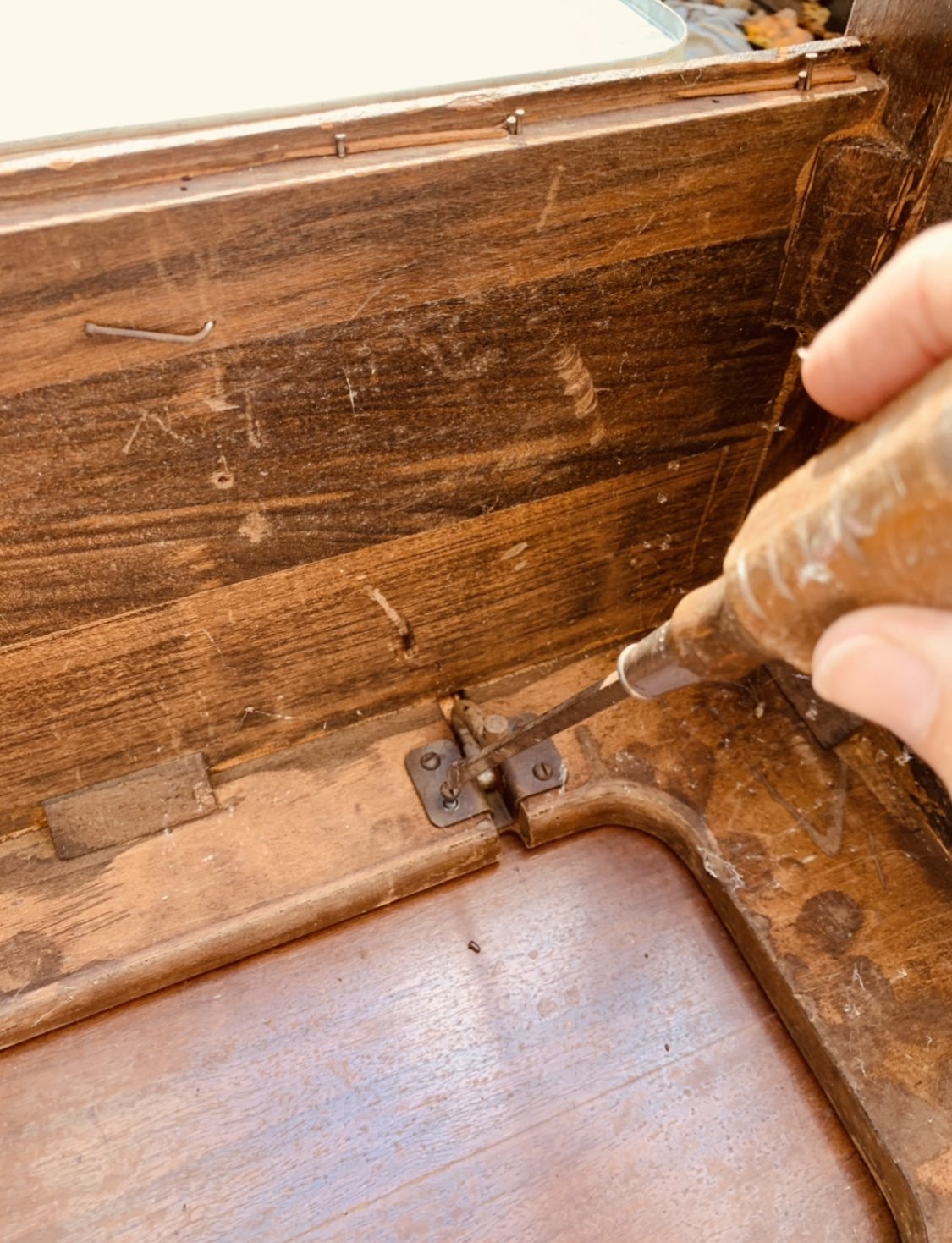 STEP TWO
Since I was going to use it as container to hold ice and drinks, I needed to find the perfect vessel for inside.
I found this galvanized square tub at Walmart and it was perfect because the handles made it easy to remove so the lid would shut snug.
To create the hole, I marked the outline with a sharpie and then cut out the spot. Because the top was wider than the bottom, I needed to flip it upside down and trace around the larger side.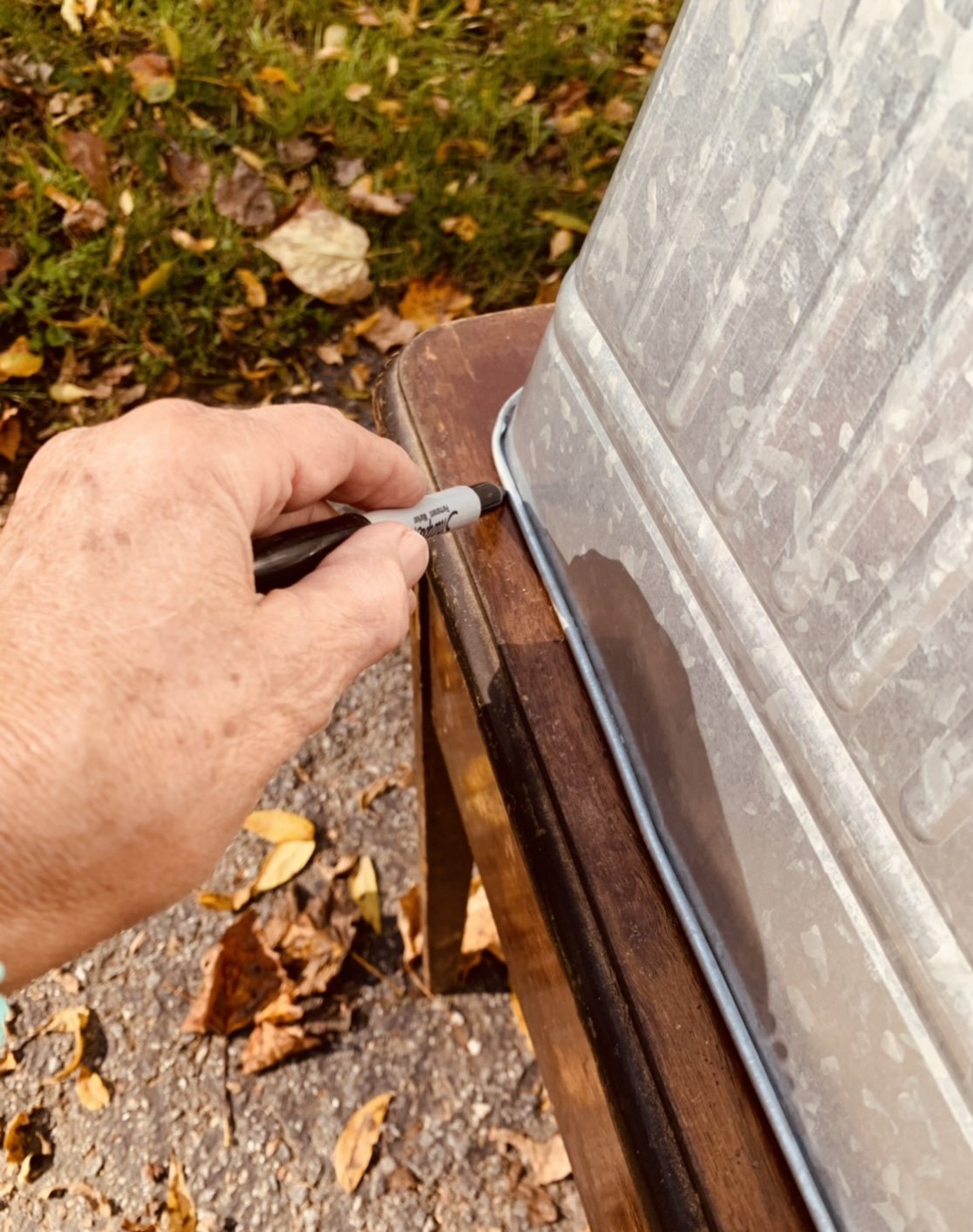 After cutting, I had to sand it down a bunch to smooth it out. Next I used some spackle to fill in the holes.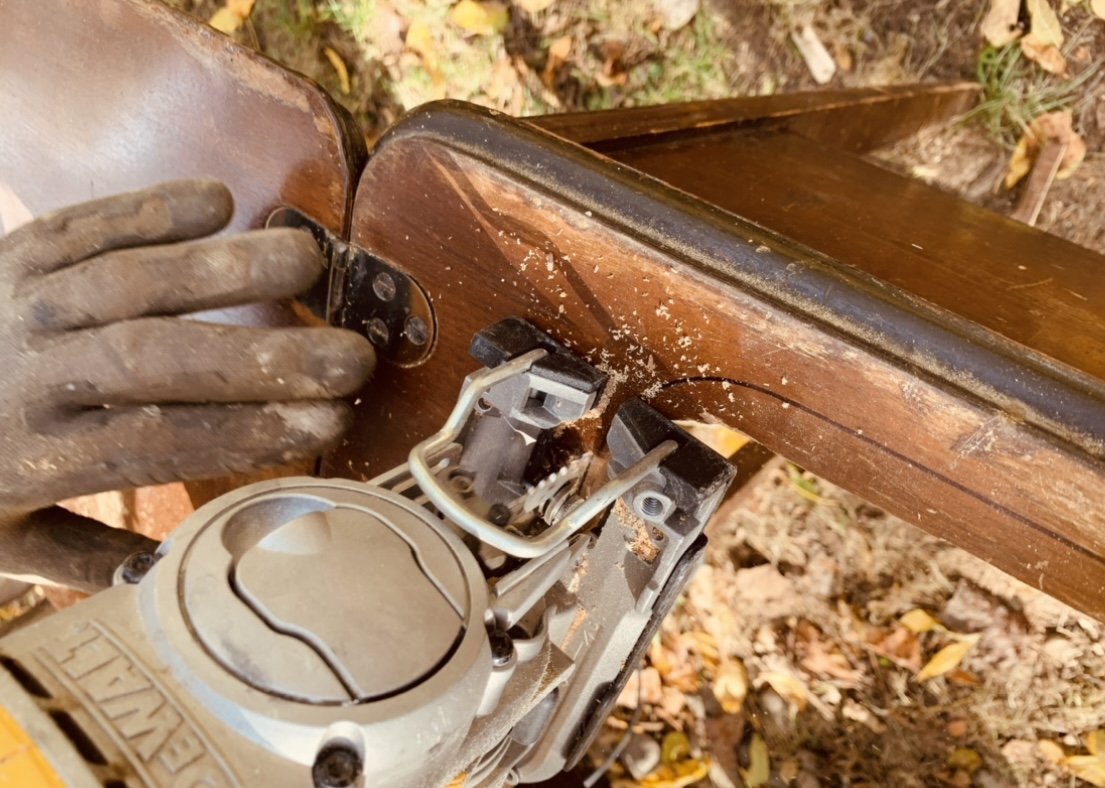 STEP THREE
Next I cut a scrap piece of wood to add stability to it. I painted it and then used L shaped metal pieces to attach under the shelf to hold it to the legs.
The hinges were all removed and sprayed with spray paint.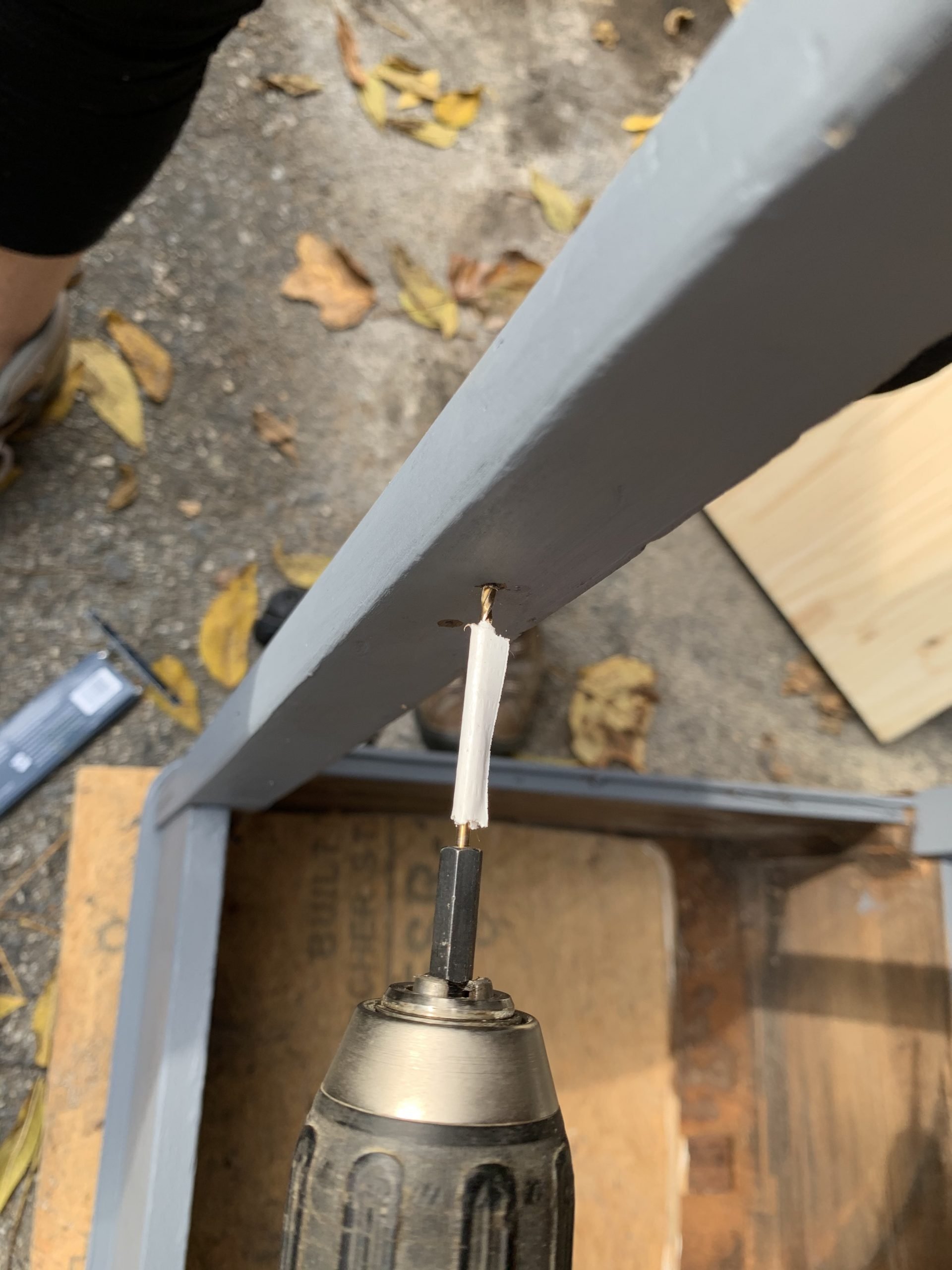 STEP FOUR
I purchased and added a hook and a can opener on the side and a new drawer pull for the front.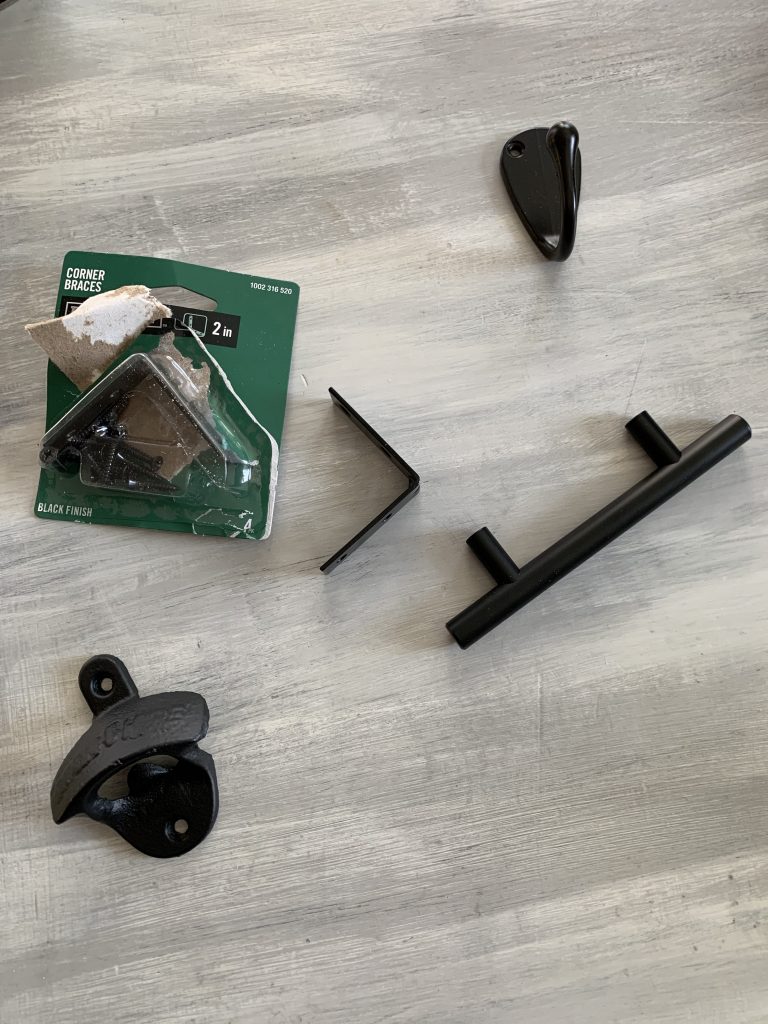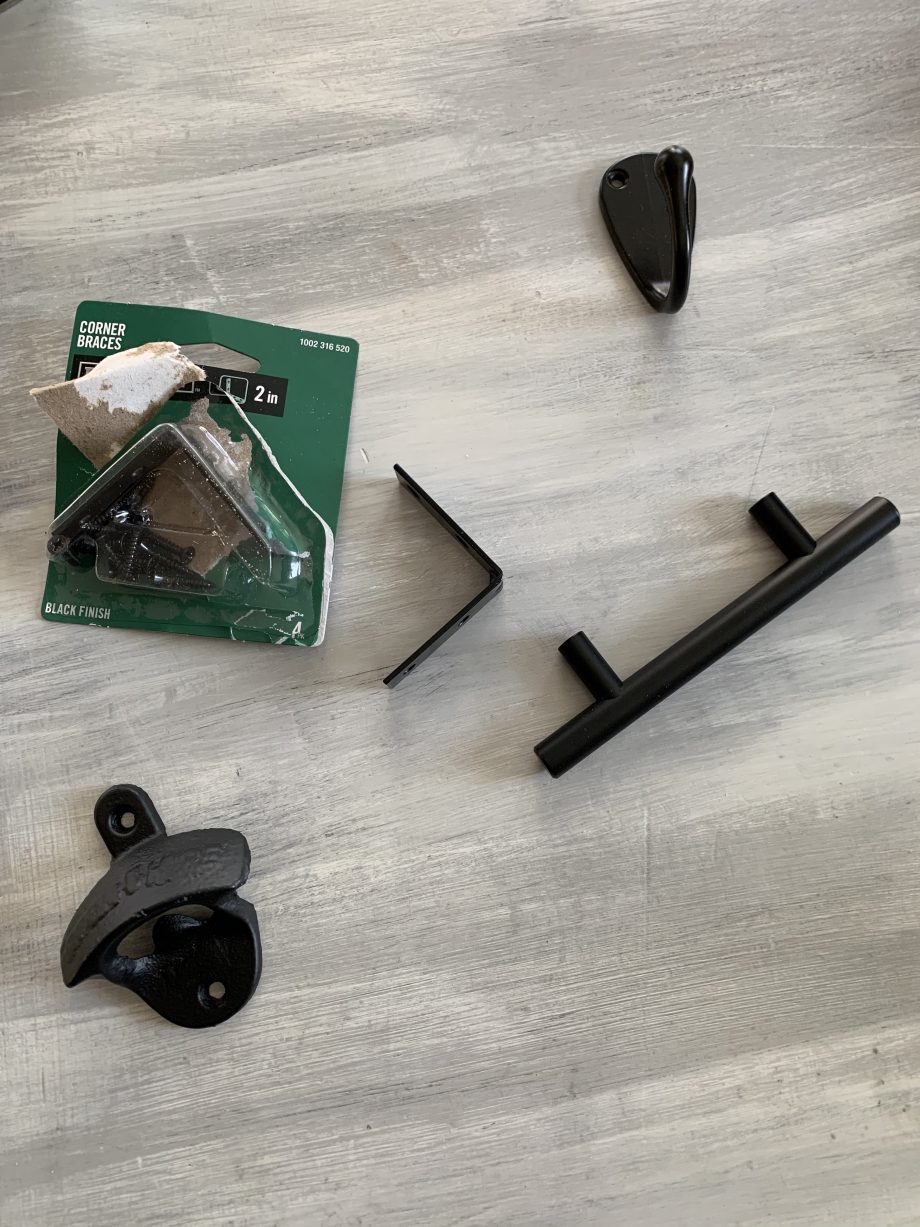 I painted it in Fusion Mineral Paint Soapstone and then later added a stemware holder under the base so I could store some glasses. I could only use one since I put the shelf below, there would be no room to put anything on it!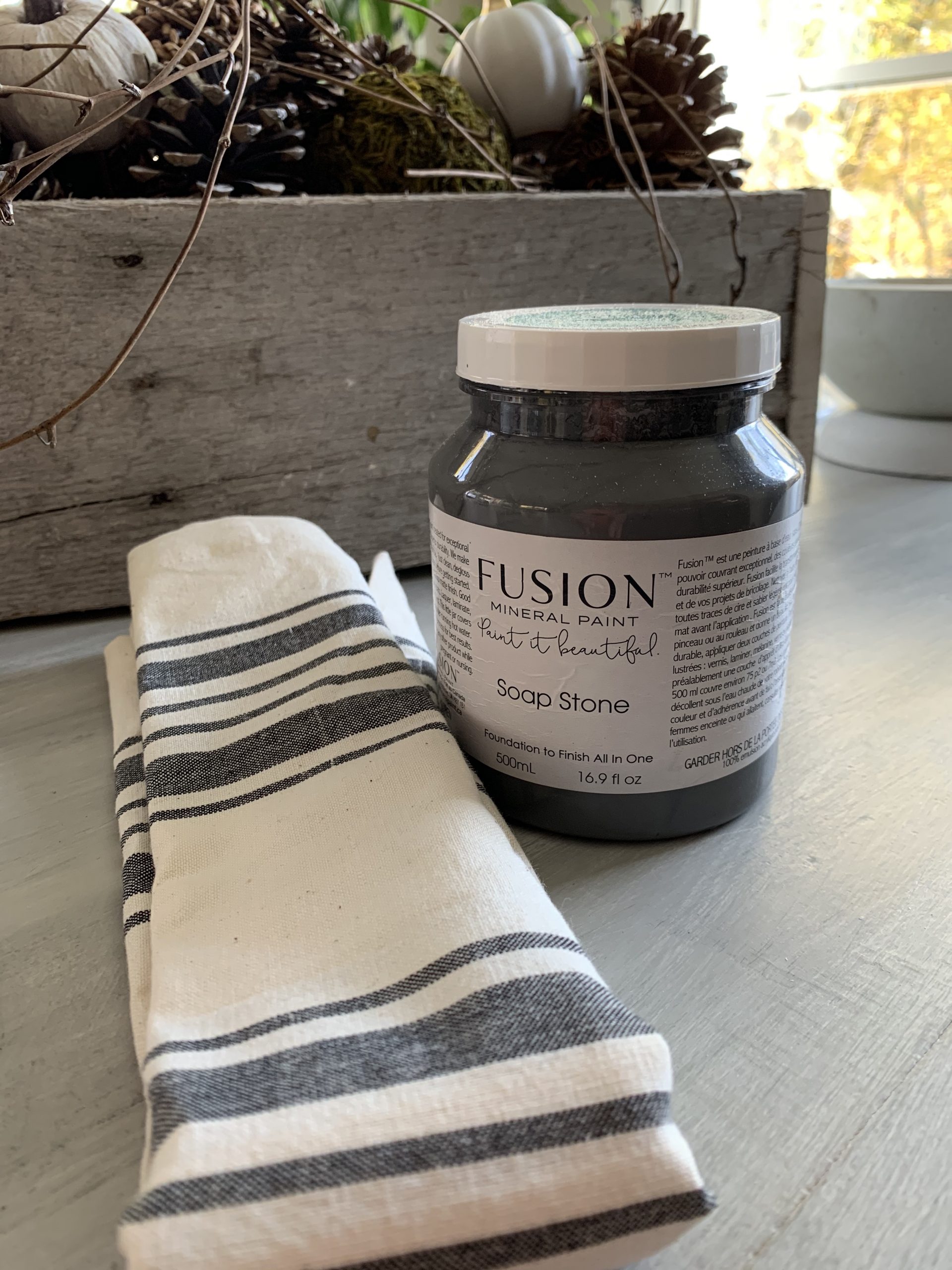 The neatest part was a little brass plate with the the maker – Montgomery Ward on it and a parts number. I cleaned it up and placed it front and center when you open the top. Thanks mom 🙂
I think she would approve of this bar cart upcyle…at least I hope so!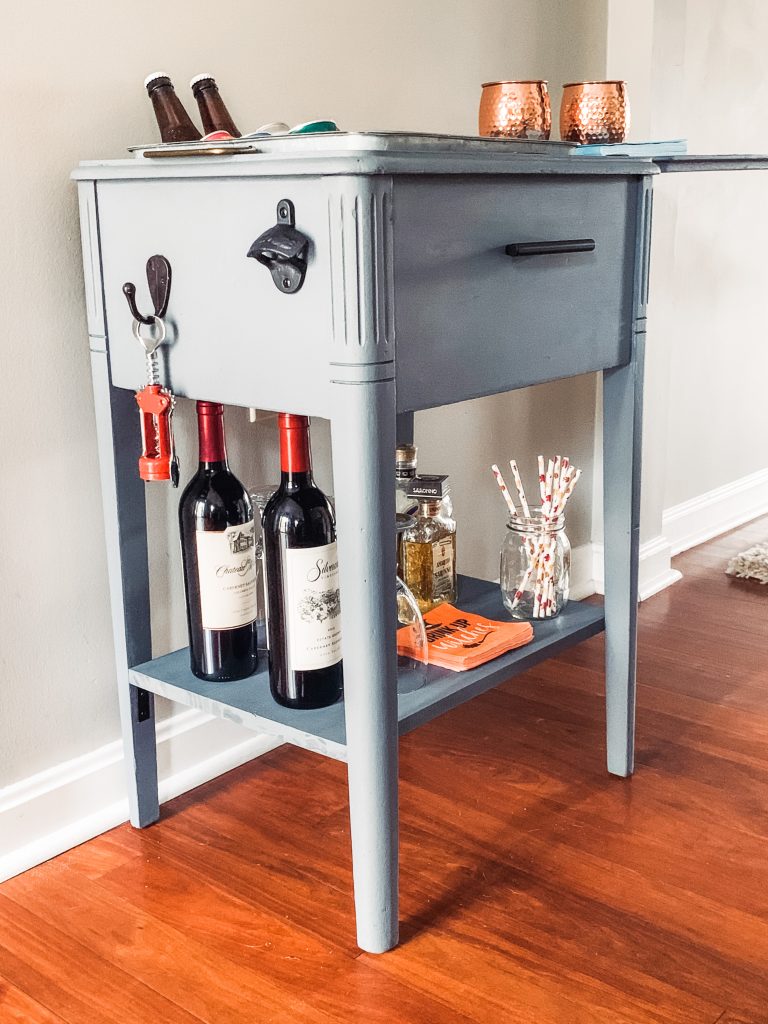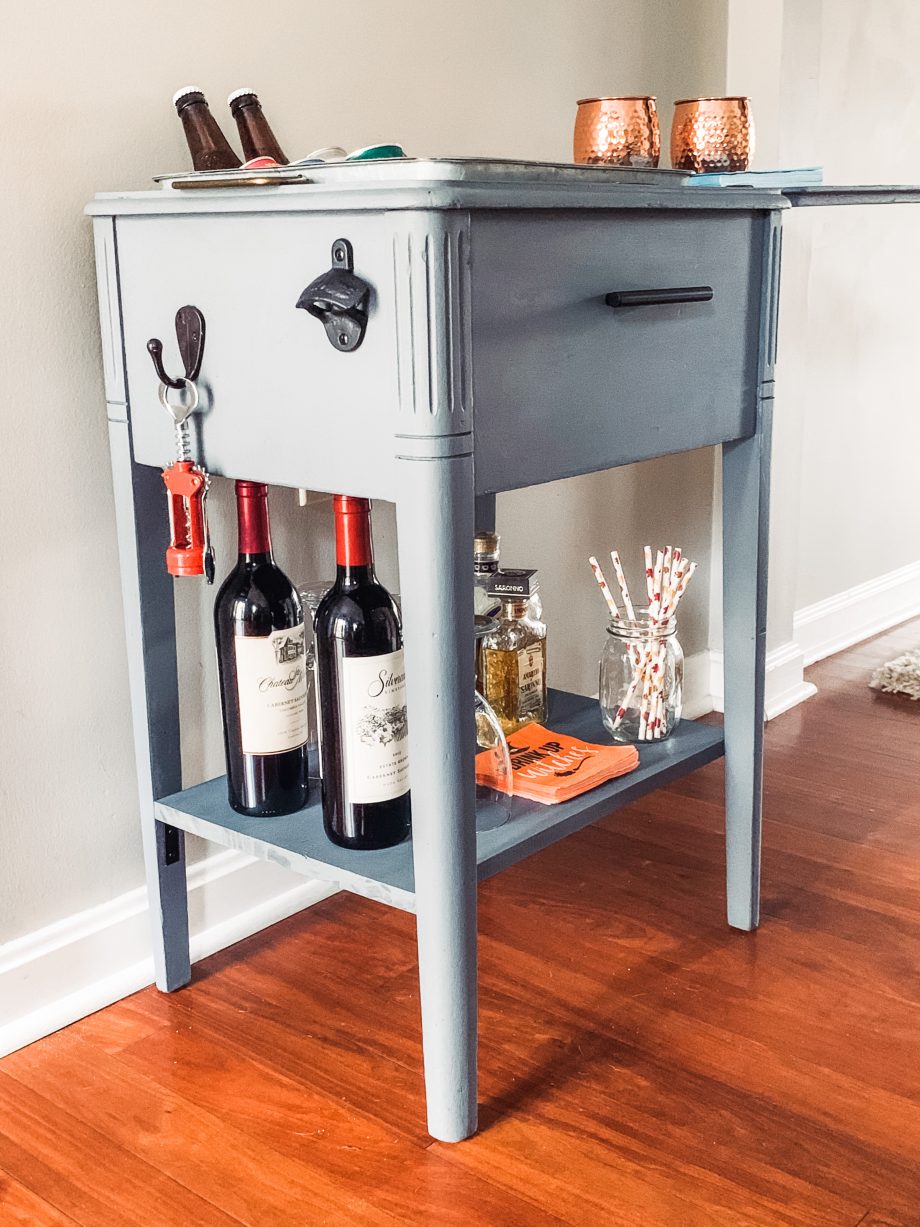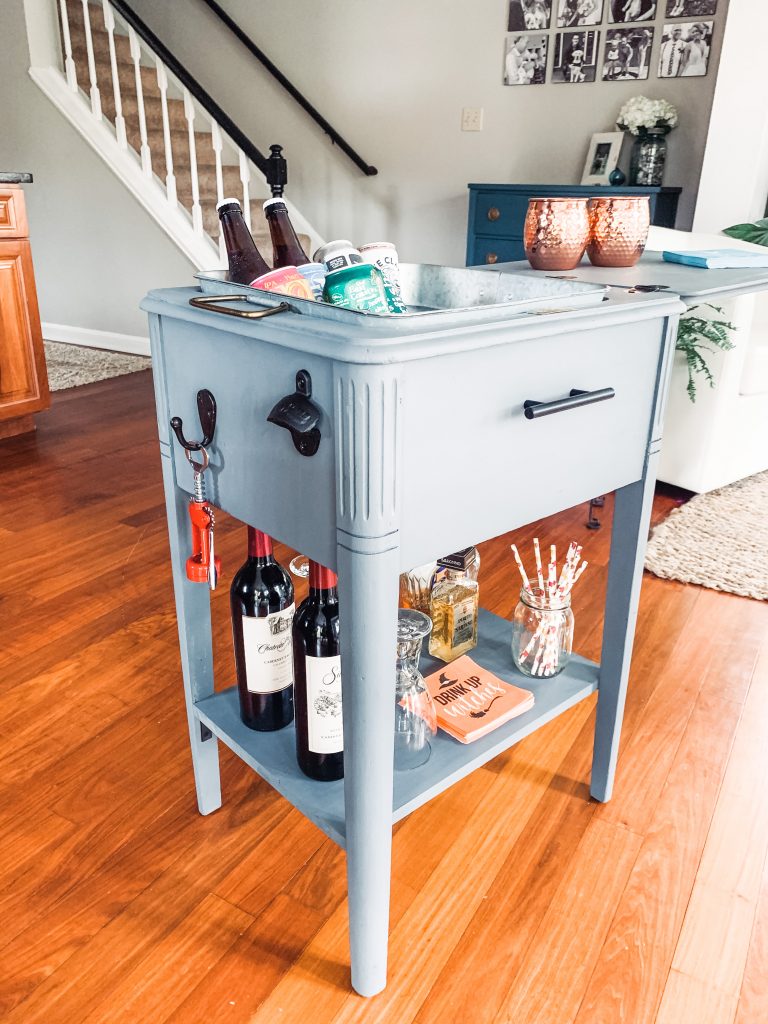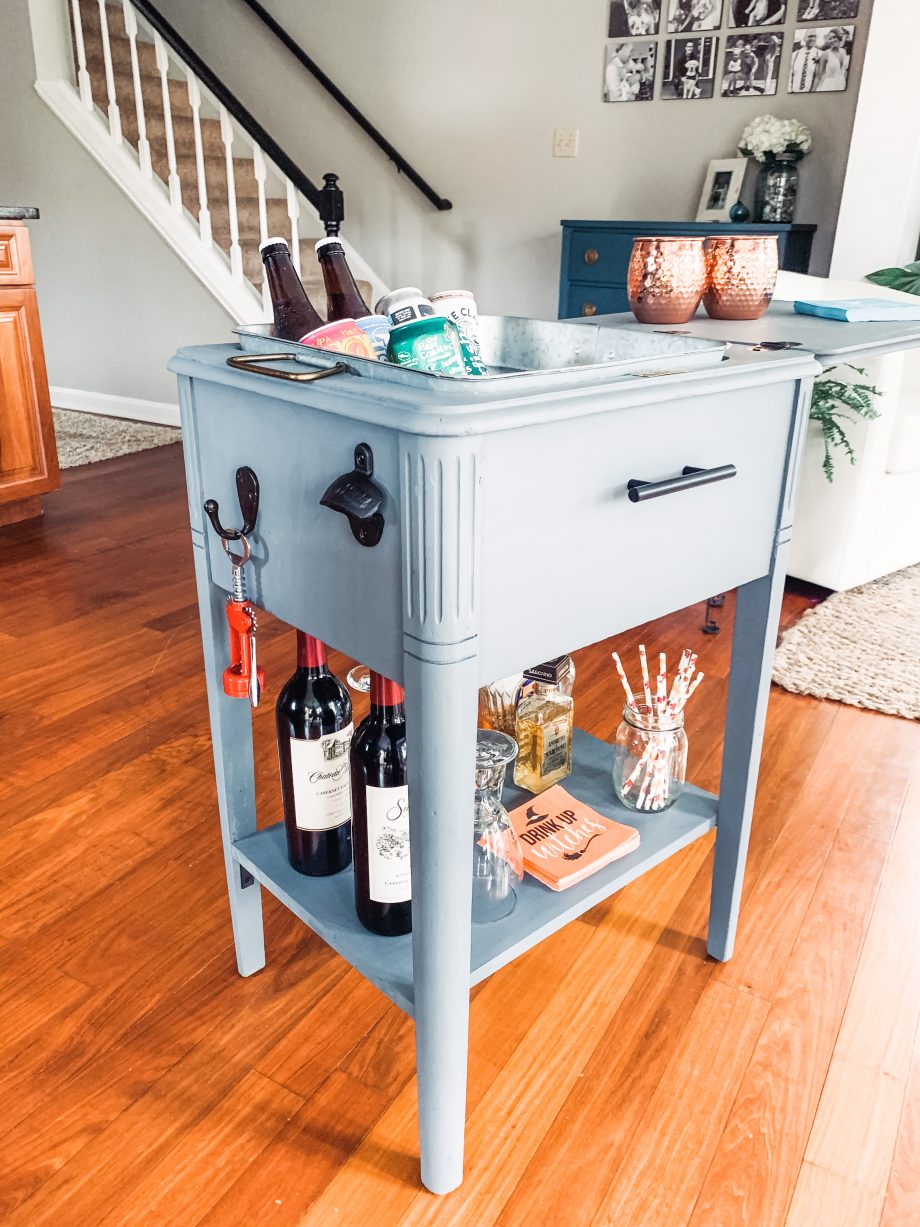 BAR CART UPCYCLE SUPPLIES
Vintage Sewing Machine
Better Homes and Garden Galvanized Tub
Wood Scrap for shelf (added storage and extra stability)
Drawer Pull
Fusion Mineral Paint in Soapstone
Metal Hook
Bottle Opener
Ready Patch
Black Spray Paint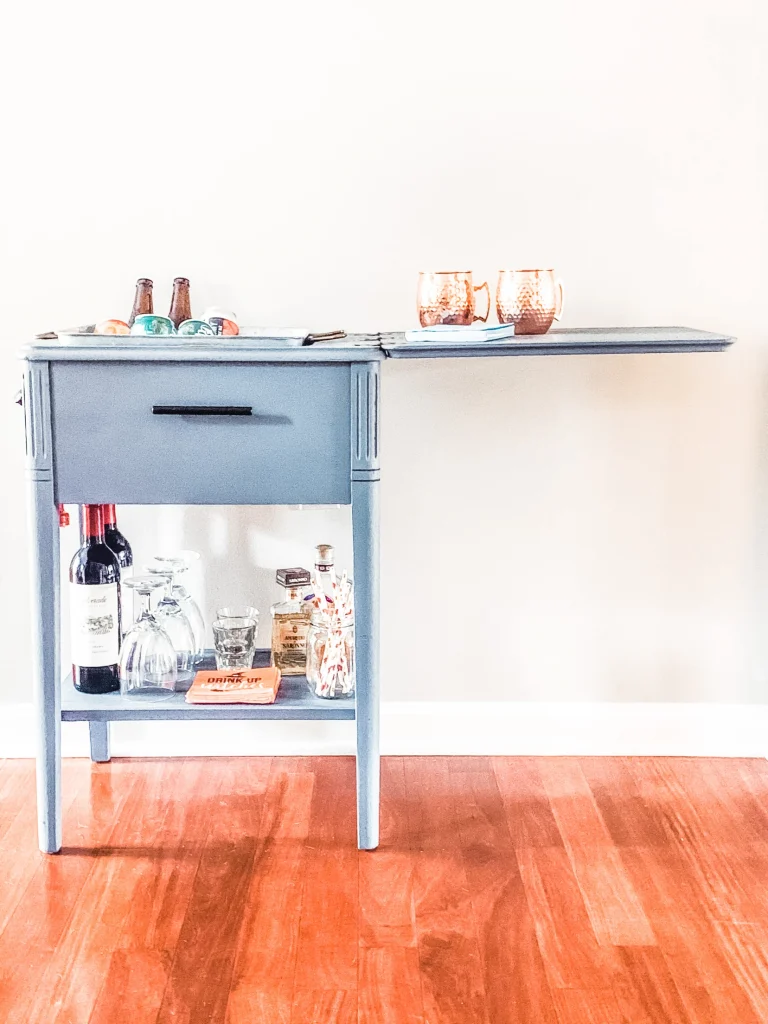 One of my favorite things to do is to repurpose or upcycle old items. You can see this dresser rescue here.
I've enjoyed changing this old washstand into the perfect little side table here.