Did you ever read that column in a magazine? Can this marriage be saved? I remember thinking if your relationship is that bad, shouldn't you do something sooner than waiting for answers in a monthly magazine?
Anyway, back to my topic – our guest bathroom. I should just be happy to have one after sharing one bathroom with six of us growing up, but I'm not.
We were in our house for a total of 15 minutes before putting in an offer then heading out of town. Moving in, we walked in the bathroom and had the same reaction.
Yuck.
The vanity top is white, the tub is cream, the toilet seat cover is cream and the toilet is white. Seriously it's not good, and there is this random tile stuck along the middle of the walls.
Which has since begun to fall down.
It's just not been on the priority list because:
We don't use it often – out of sight out of mind.
There were other projects in line.
The tub surround was in perfect shape…but it was cream.
I don't love cream – our master bath is creamy and that's enough.
But I couldn't see ripping out a perfectly good tub just to get white.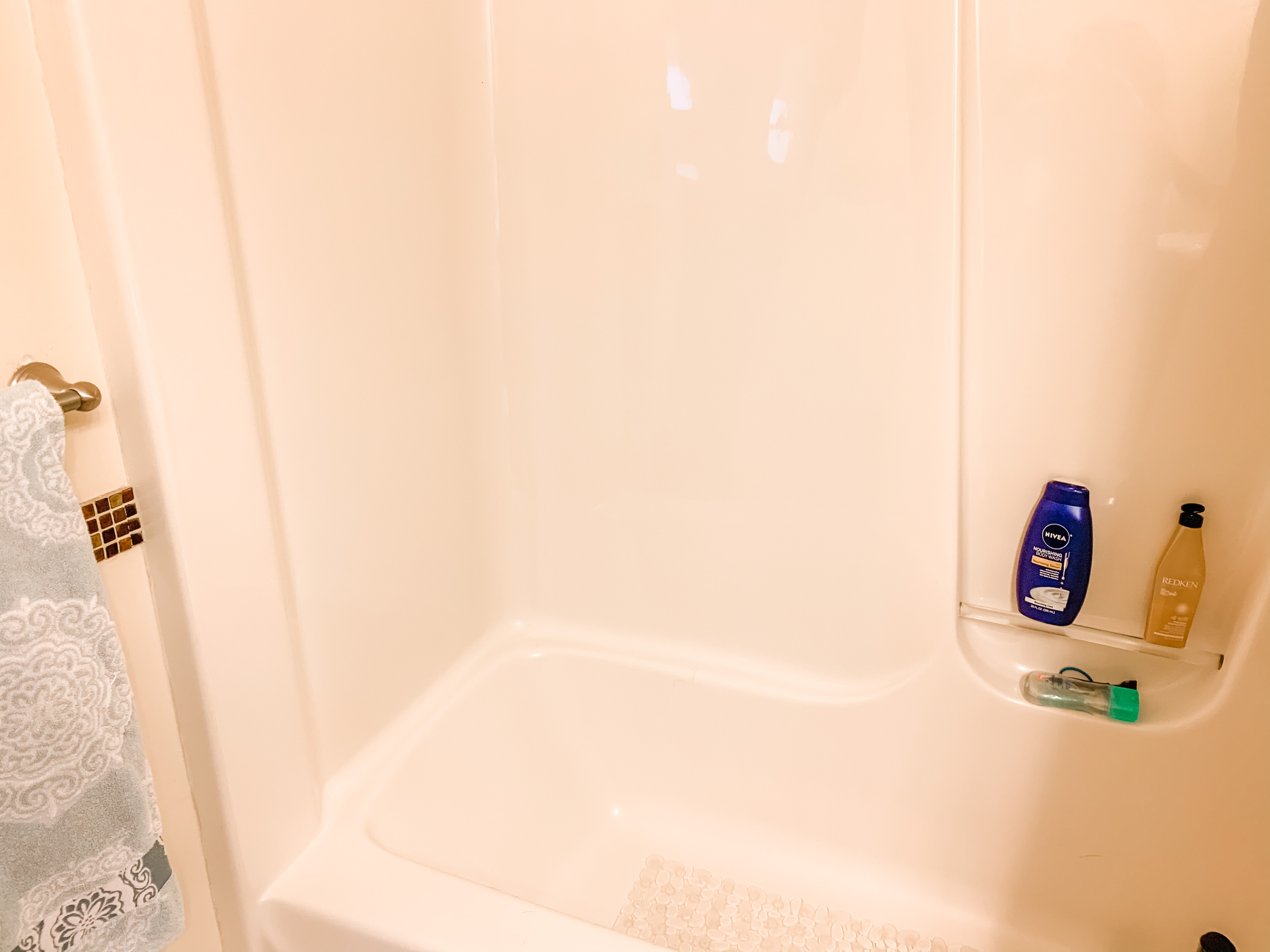 The time has come.
Isn't everyone doing home projects during Covid?
We shopped for a new tub, well Carmine did because I said I can't get excited about them, then we got in a spat in Lowe's and left because after saying I didn't care, I realized I wanted a deeper one then he had selected. So I really did care…oops.
It's here, I haven't sat in it but when I do, I'm sure I'll say it's perfect 🙂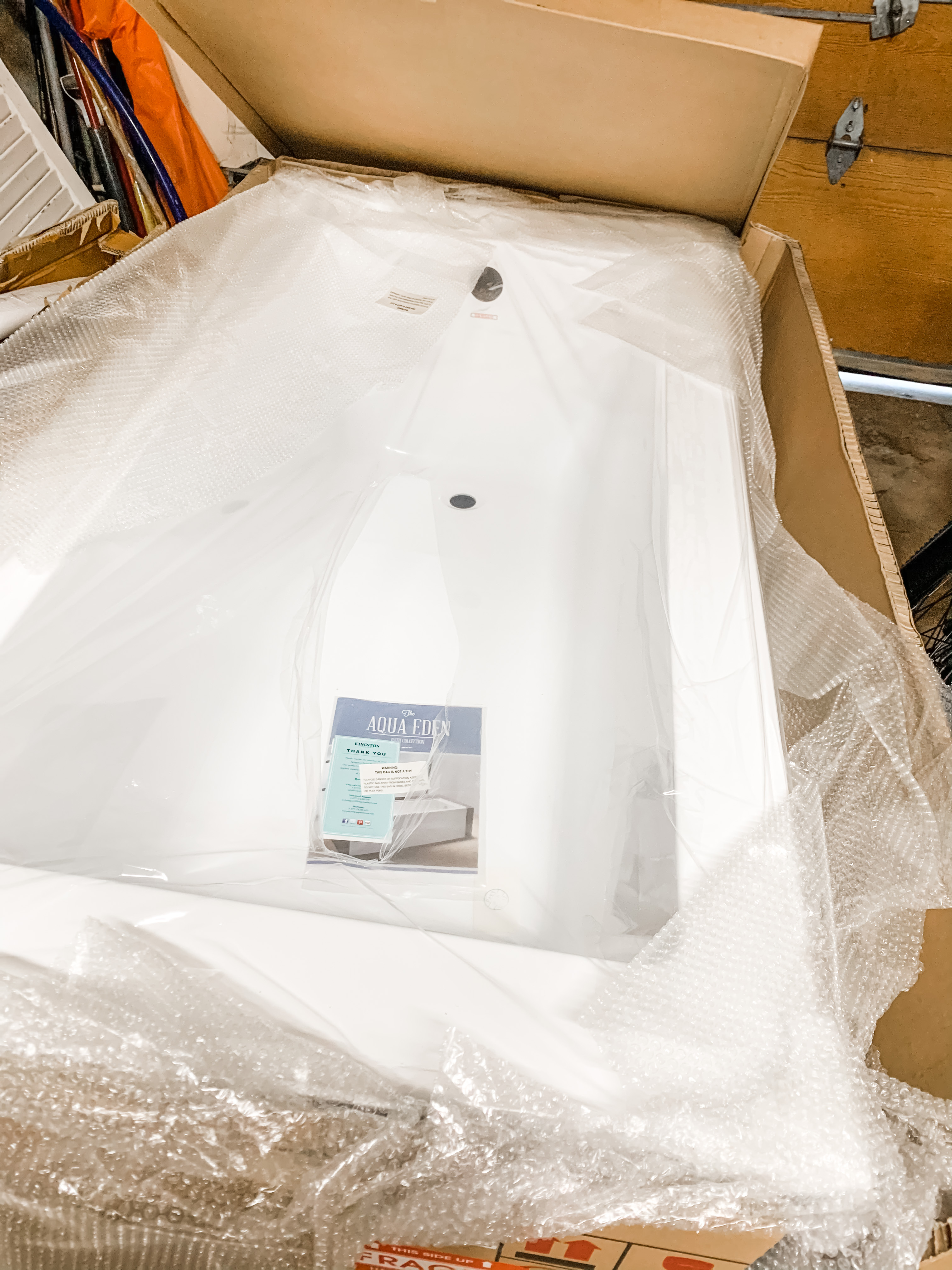 I saw a really pretty navy vanity and decided I would look for one for us.
I found this one at Birch Lane and ordered it but I need your help.
The handles are gold…we weren't sure we wanted to commit to gold for all of the fixtures so we bought chrome fixtures for the sink and tub.
Eek.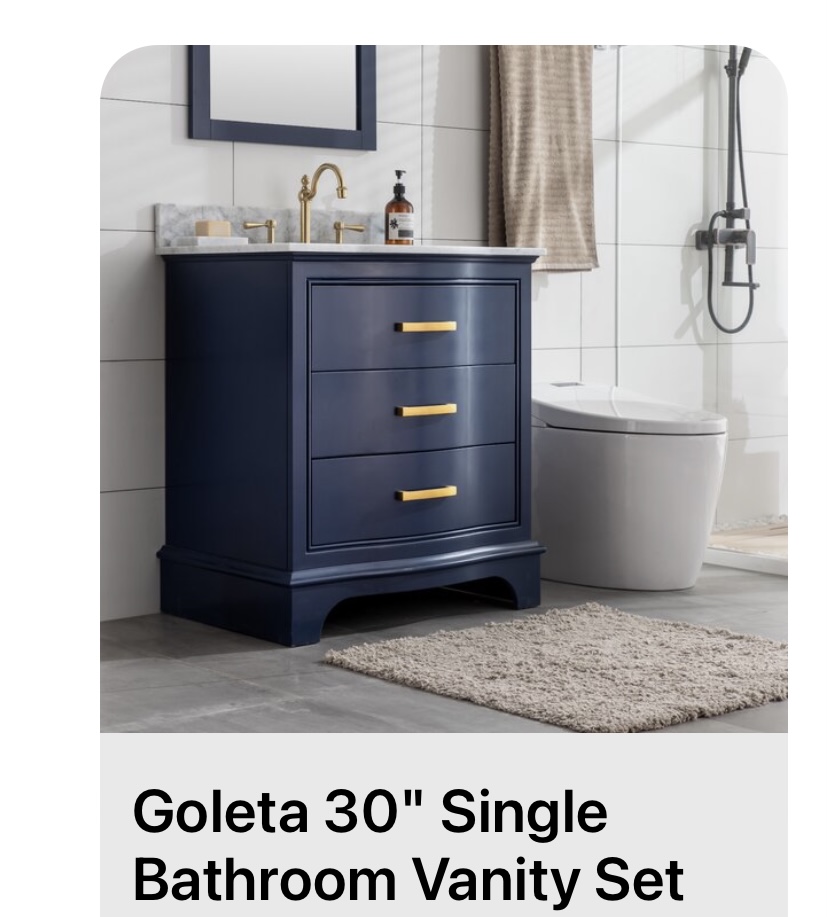 Here's my question, can I leave the gold knobs on the vanity? (they make it)
Should I change to chrome?
Or even better, mix finishes in the handles? Like below.
Is that a party foul and do I care?
See the shower above, it isn't gold…black maybe?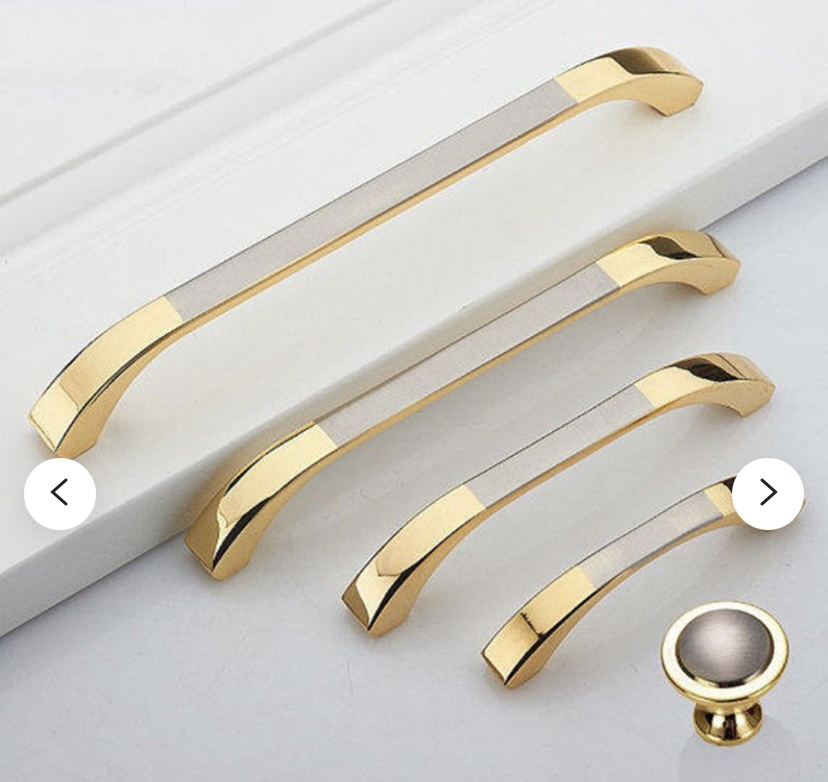 Time to decide because the fixtures are here, the tub is in the garage.
The vanity hasn't shown up but we have the floor and tile for the tub surround and niche.
We are using the penny tile for the niche and the larger print tile for the floor, white large subway for the tub surround, with an accent stripe of navy or grey…all from Floor and Decor.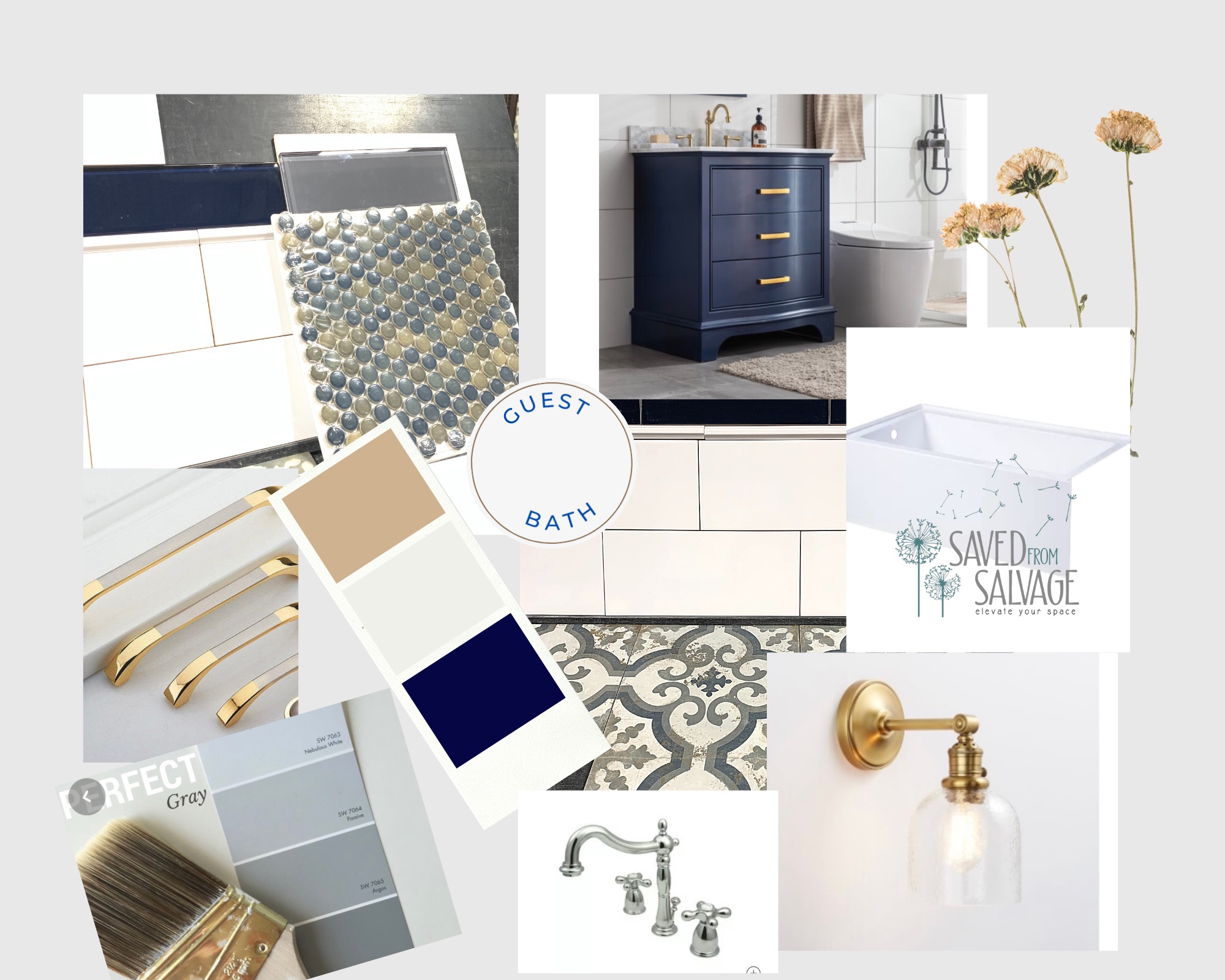 Next I need to order a mirror and lights.
Should they be gold?
Chrome?
A hot mess?
I like this light below from Pottery Barn, one on each side of the mirror.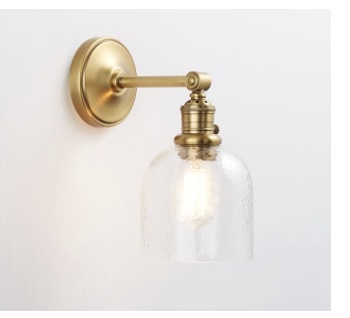 I'd love your thoughts and I'll keep you posted on the progress.
But first to tear out the tub (anyone need a cream tub surround in perfect shape?)
Then the floor and vanity, towel racks, mirror and lights.
I'm ready to for this to be redone but honestly a little nervous about my choices.
Help!
XO Regina