Summertime is a perfect time for picnics and gatherings with friends and family. I'm sharing an easy craft that would make a perfect hostess gift or a must have for windy outdoor dining.
Because I love the beach and hunting for shells and shark teeth, it's obvious that I would love these made from shells. I don't recall where I bought these but it's been over 10 years ago.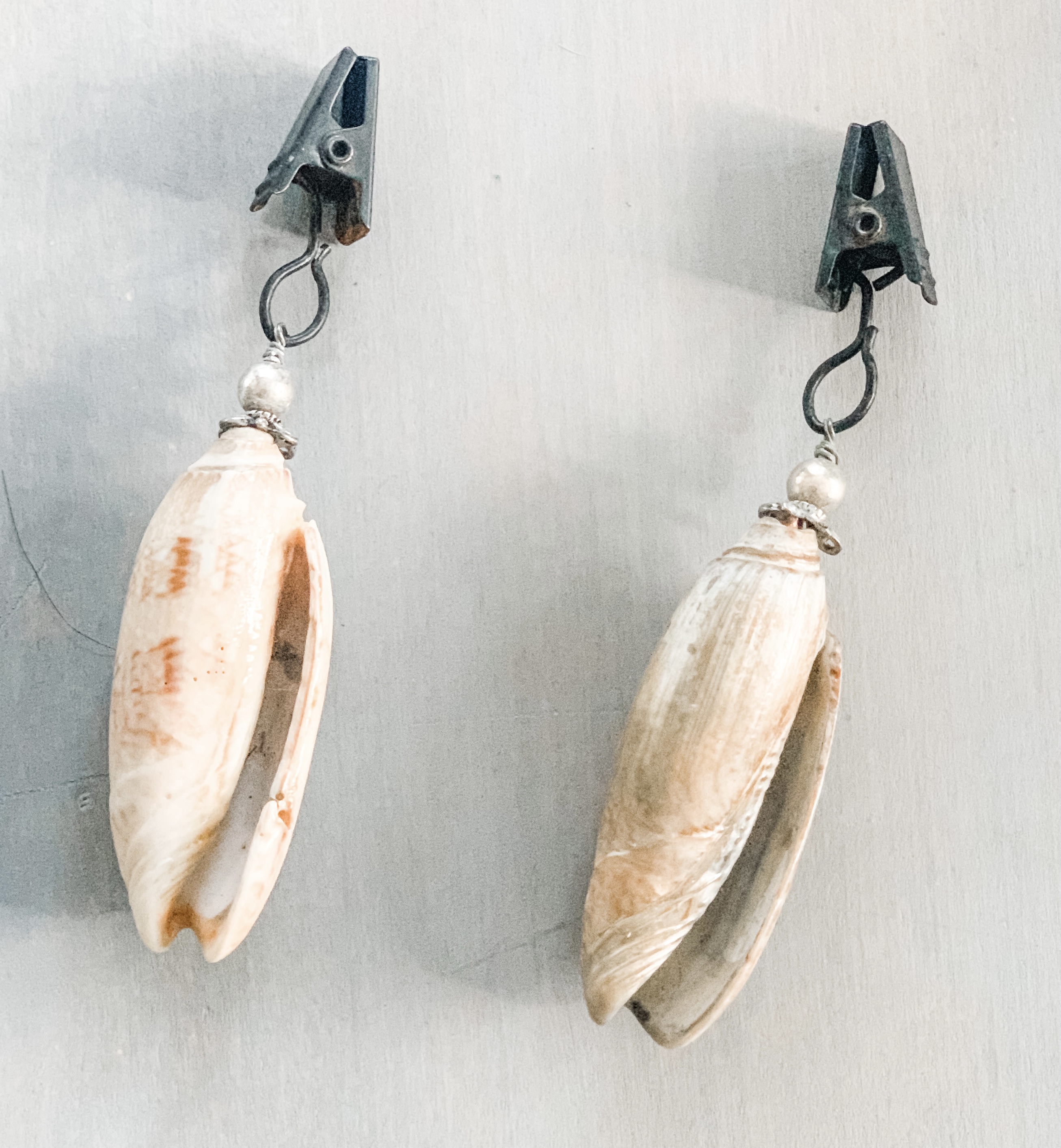 They are olive shells, and I have found many over the years at Edisto Island, S.C. but they were not large enough to weigh down a tablecloth.
I have been collecting oyster shells and I like to cover them with a napkin and Mod Podge and use them for earrings and small jewelry in my bathroom and guest room.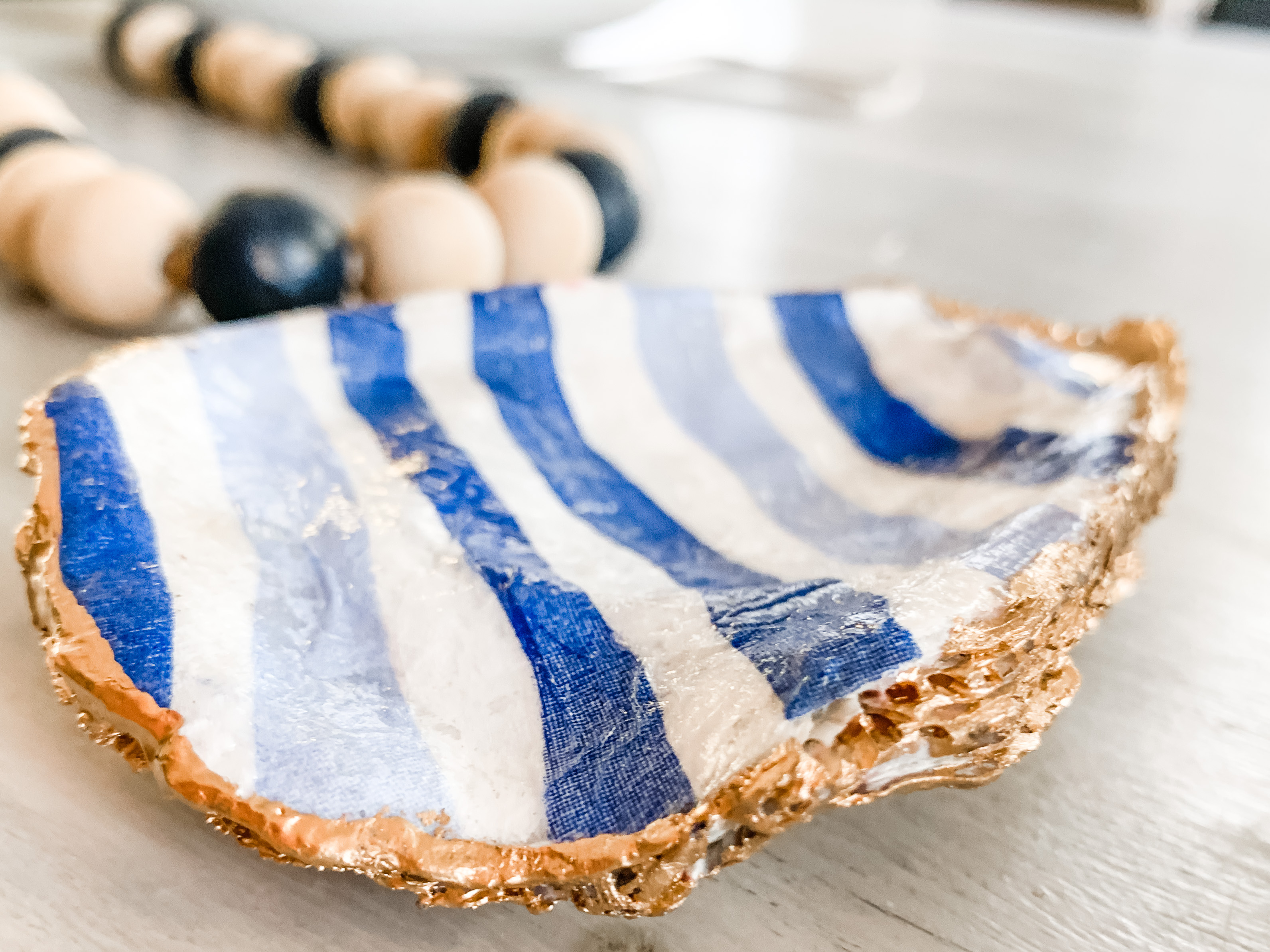 I've coated the back for these with gilding paint in silver and gold.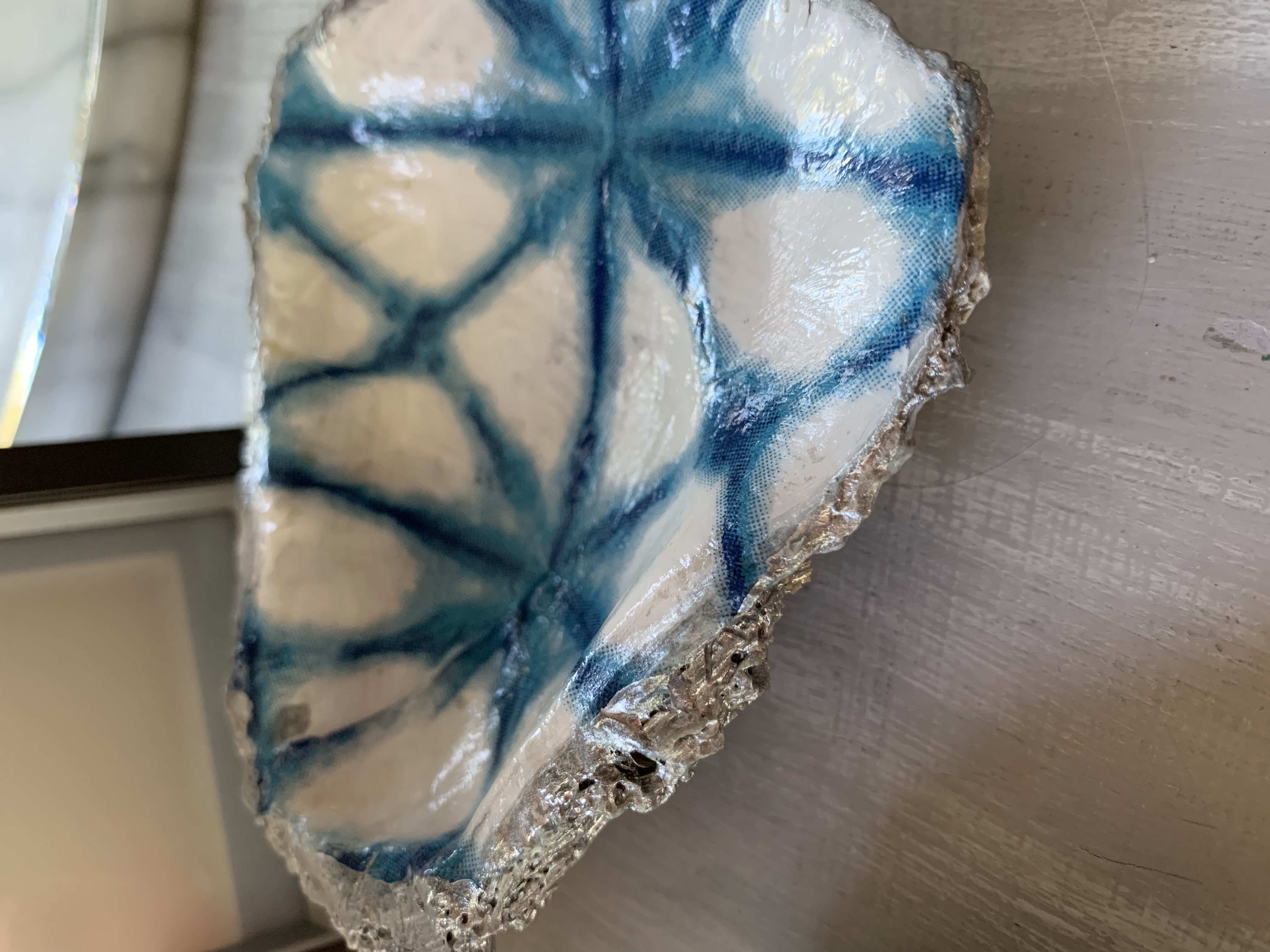 So since I have so many I decided to use these for my project.
The supplies are few and the time is minimal. I got guidance from Carmine on what bit to use (tile) and drilled holes for the hooks.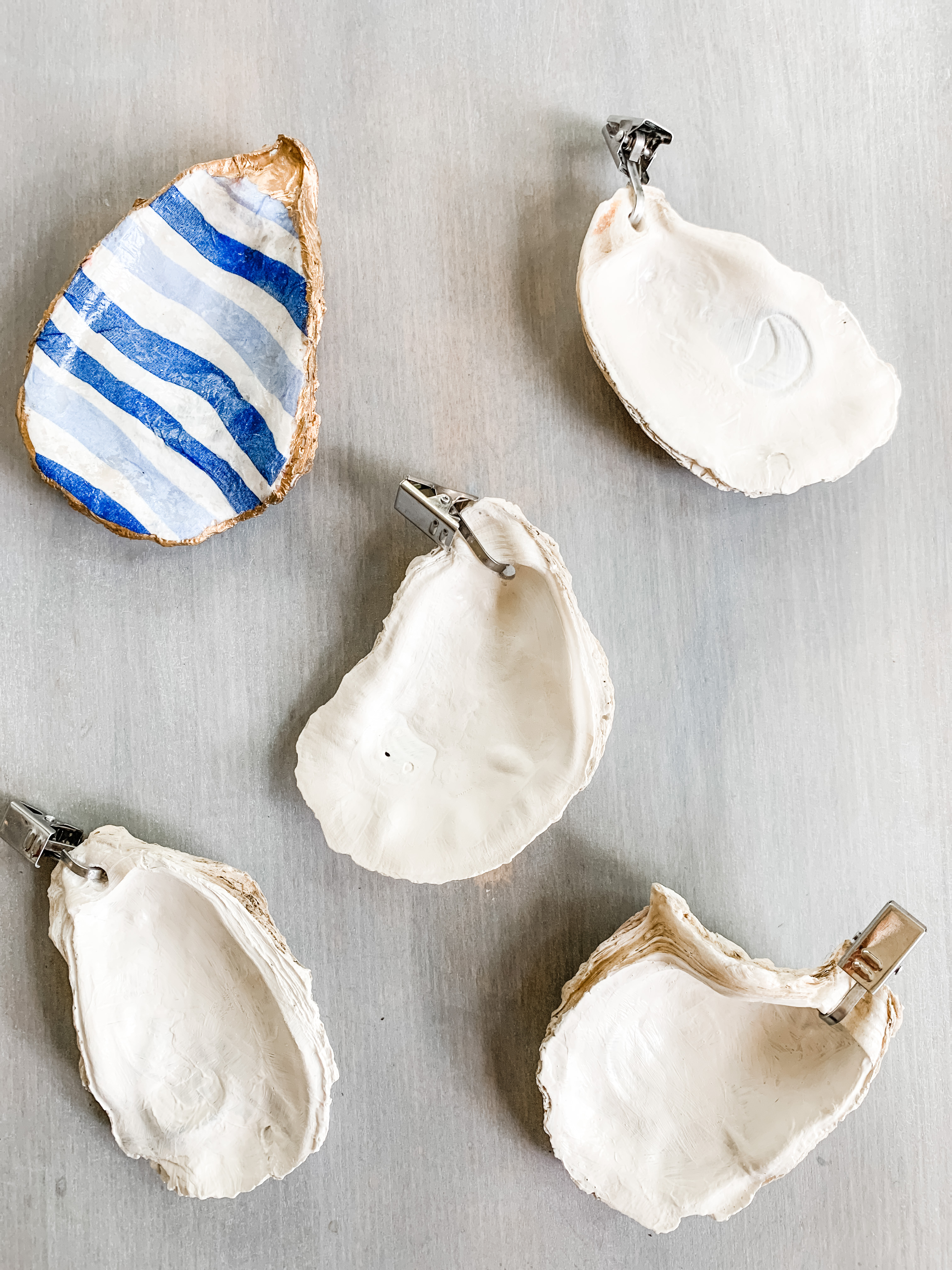 I painted the inside of the oyster shell with an off white color so the dark parts of the shell didn't show through the napkin.
The napkin gets separated from the backing, this is the most difficult part. Then you can cut or tear the napkin into a piece a little larger than the shell.
Take your Mod Podge and coat the inside of the oyster shell. Next gently press the cut napkin onto the surface of the shell, smoothing out any bumps or wrinkles with your finger.
You can allow that to dry a bit then coat the top of the napkin with Mod Podge and then let it dry. It can tear easily so be very gentle if you need to smooth it out.
Next it's time to trim the remaining napkin from the shell so it looks neat and uniform. You can add a coat of Mod Podge to the back of the shell if you would like a finish on it.
You can also leave off a napkin and paint Mod Podge on the inside of the shell and leave it like that.
They are the perfect weight to hold down a tablecloth, you could even use it to hold down a blanket on the beach.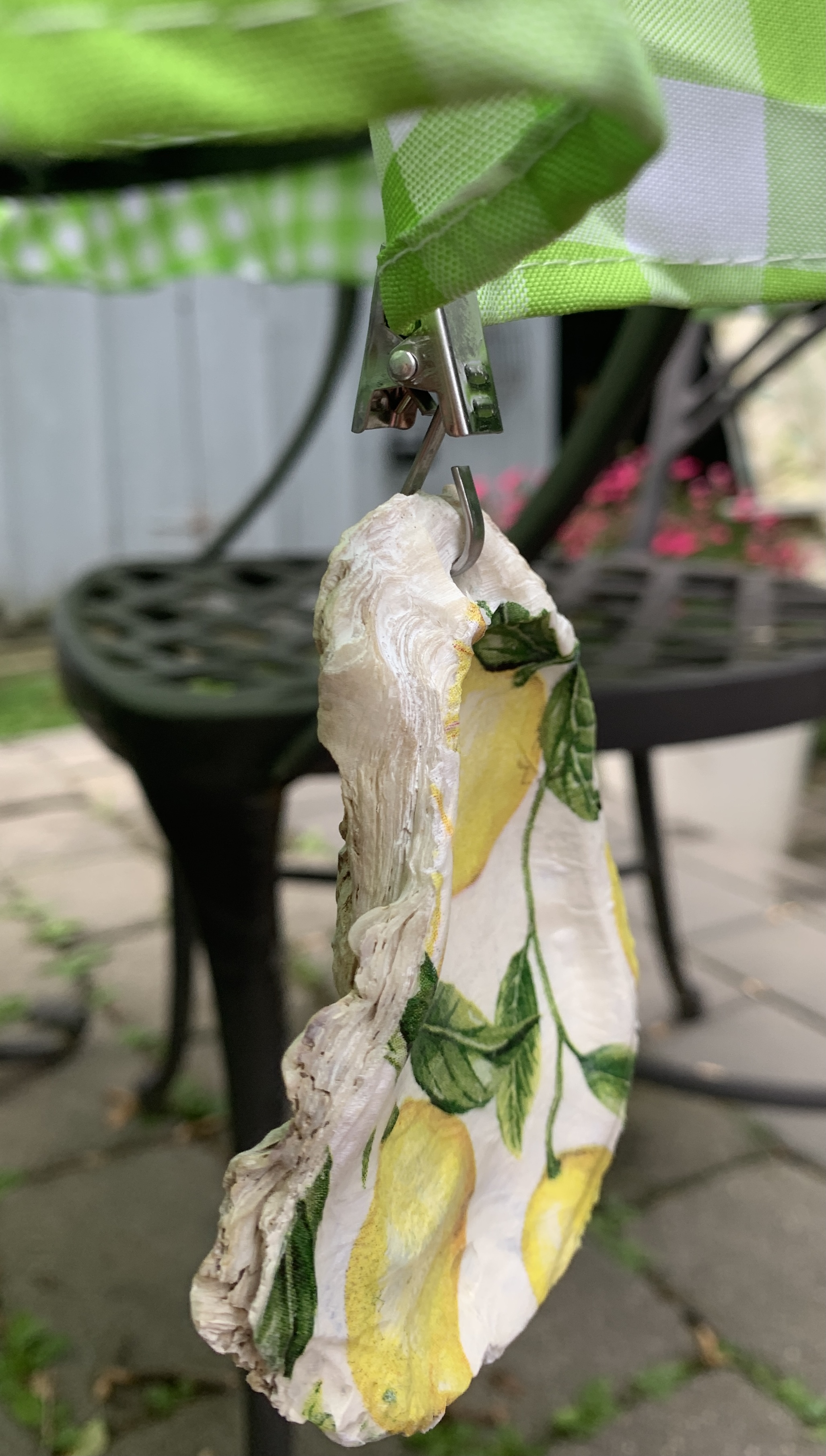 If you are thinking about giving these as a hostess gift, I'd select a napkin that has a matching plate and pick up an extra set of napkins and paper straws and tuck them all together as a matching set.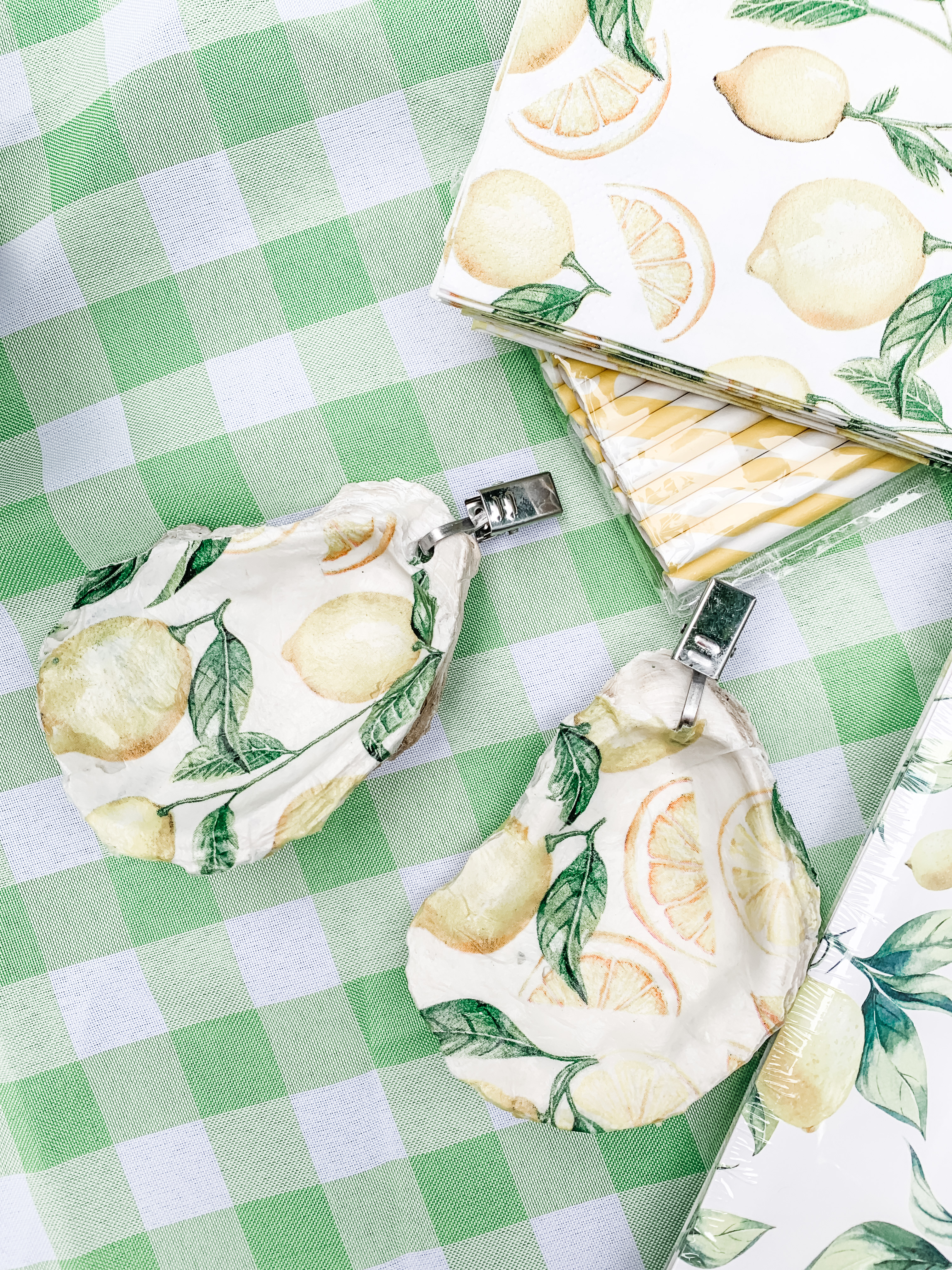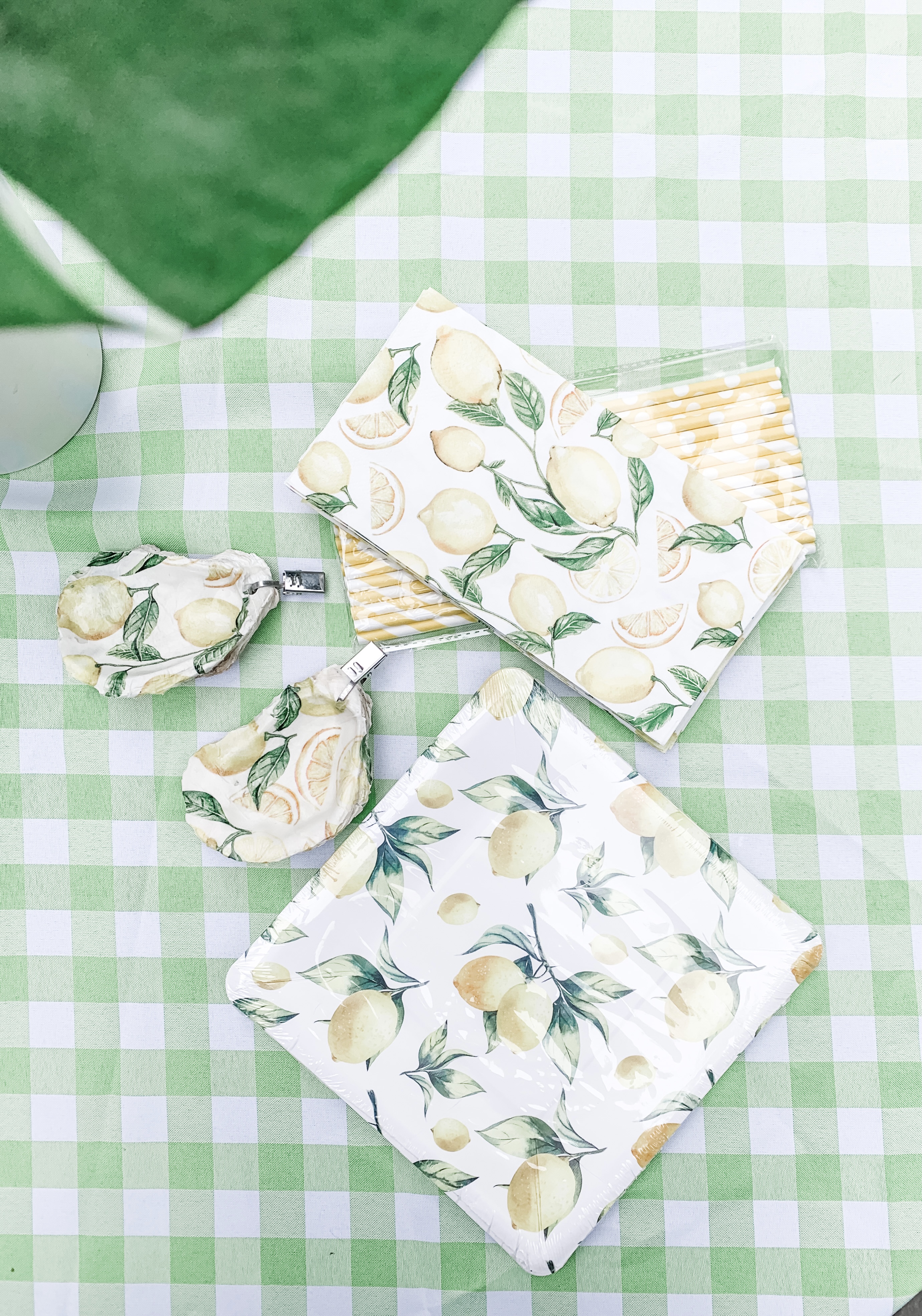 I decided to do a few in the blue and white design and then pair it with this blue and white picnic blanket. It would also be beautiful with the natural style.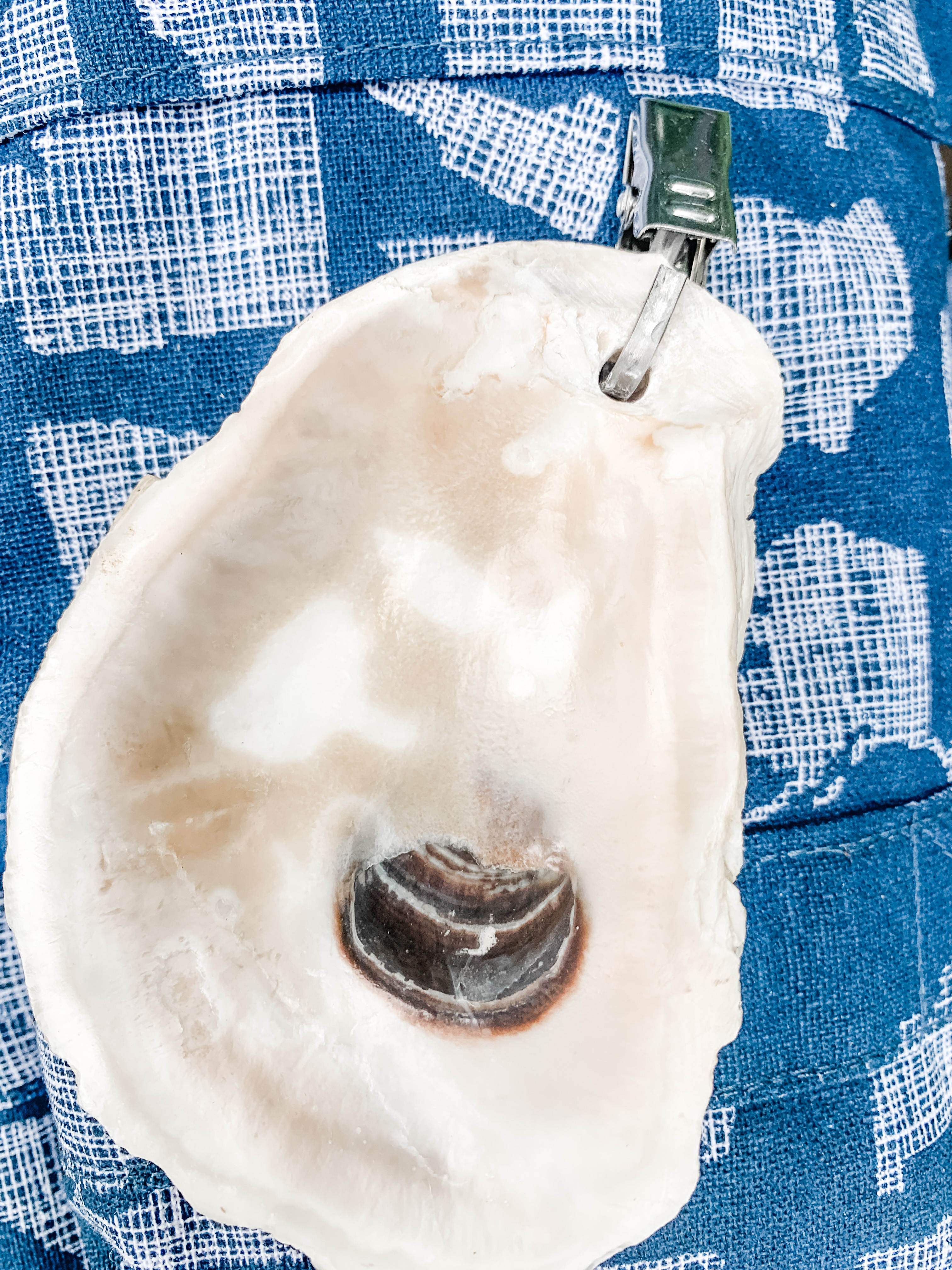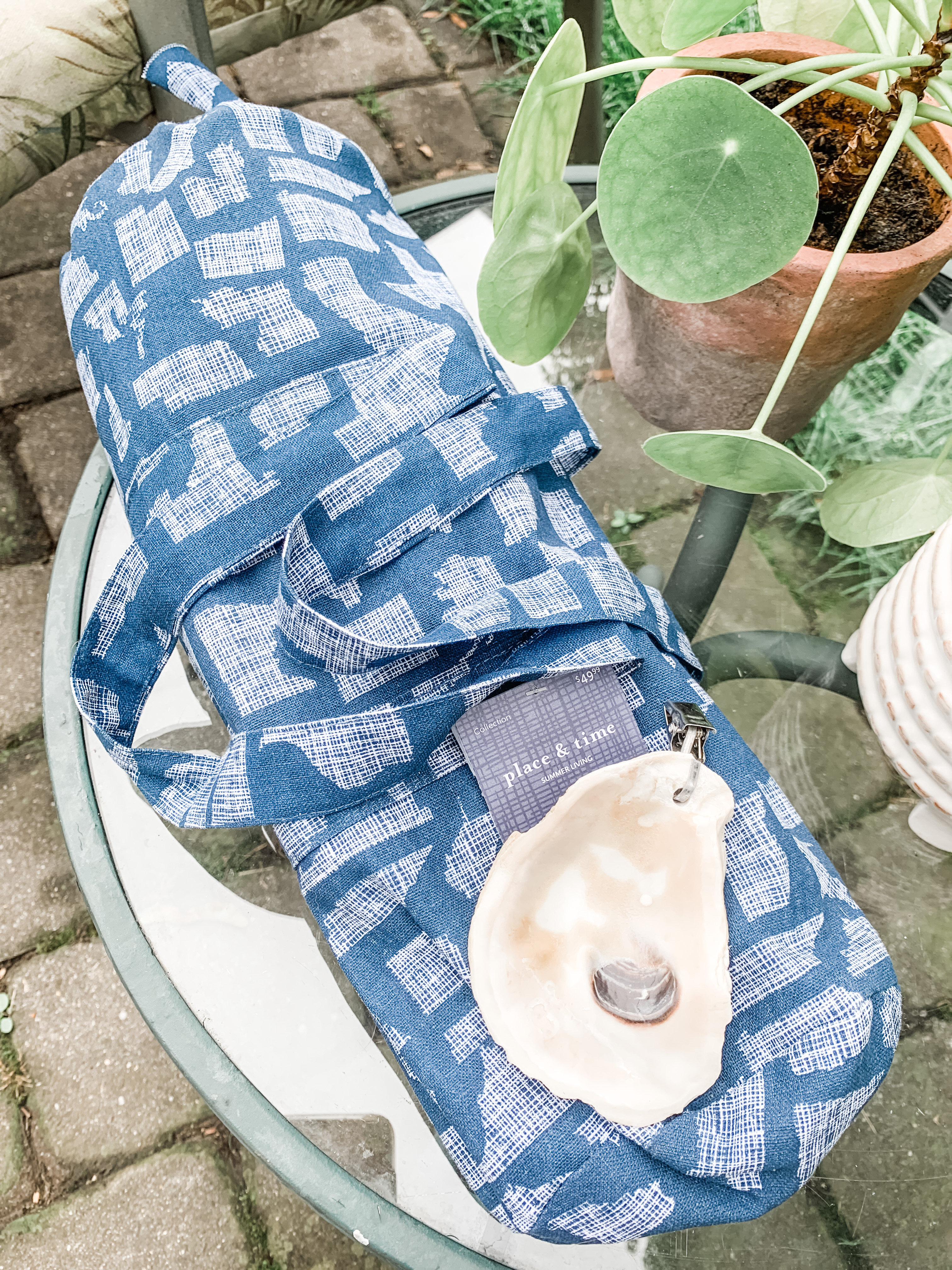 There are so many napkin designs that the sky is the limit when it comes to matching any decor. Anything blue and white would be perfect for a coastal home.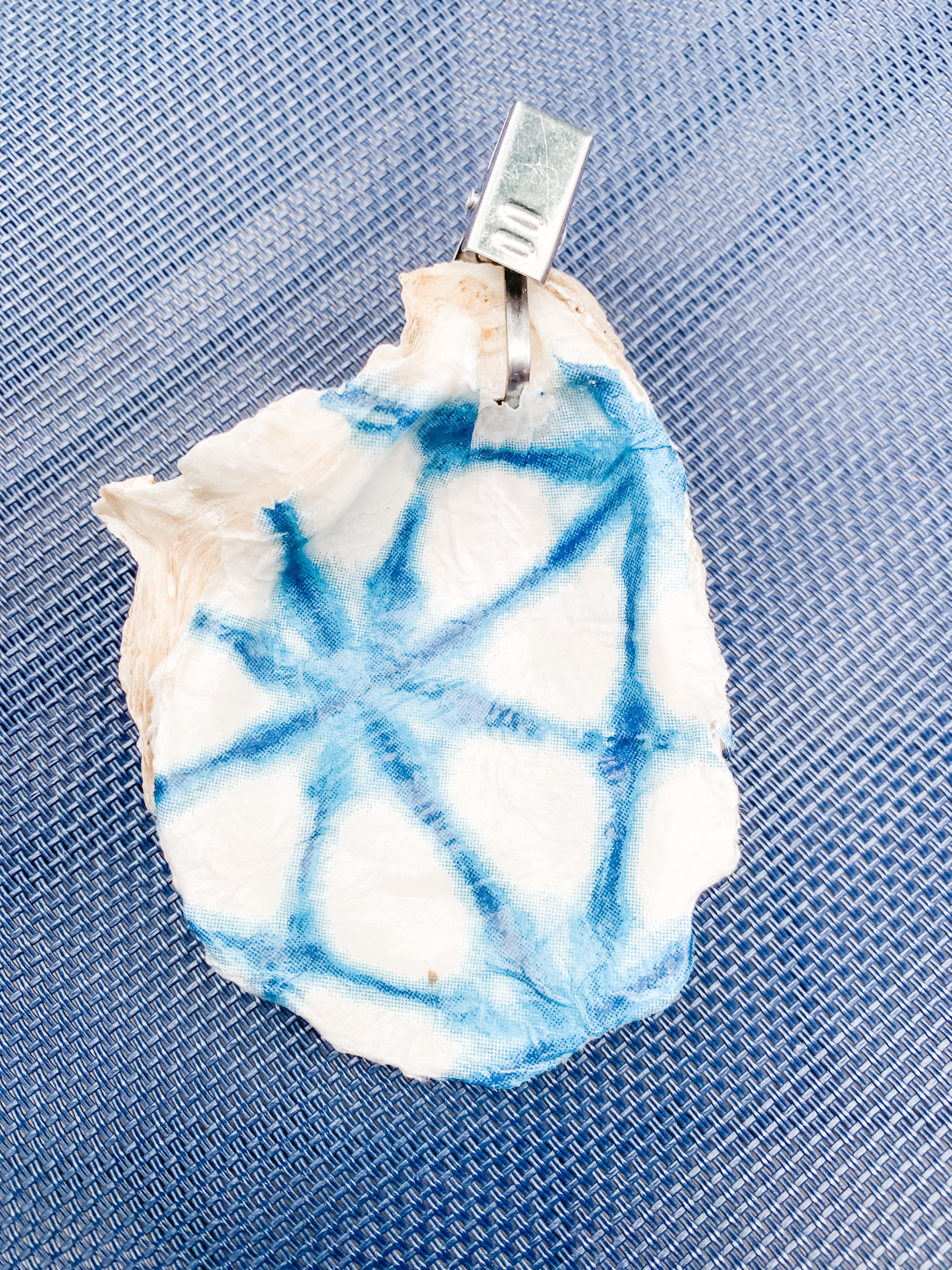 The citrus slice napkins would be adorable because each of the four holders could be a different color with the same pattern.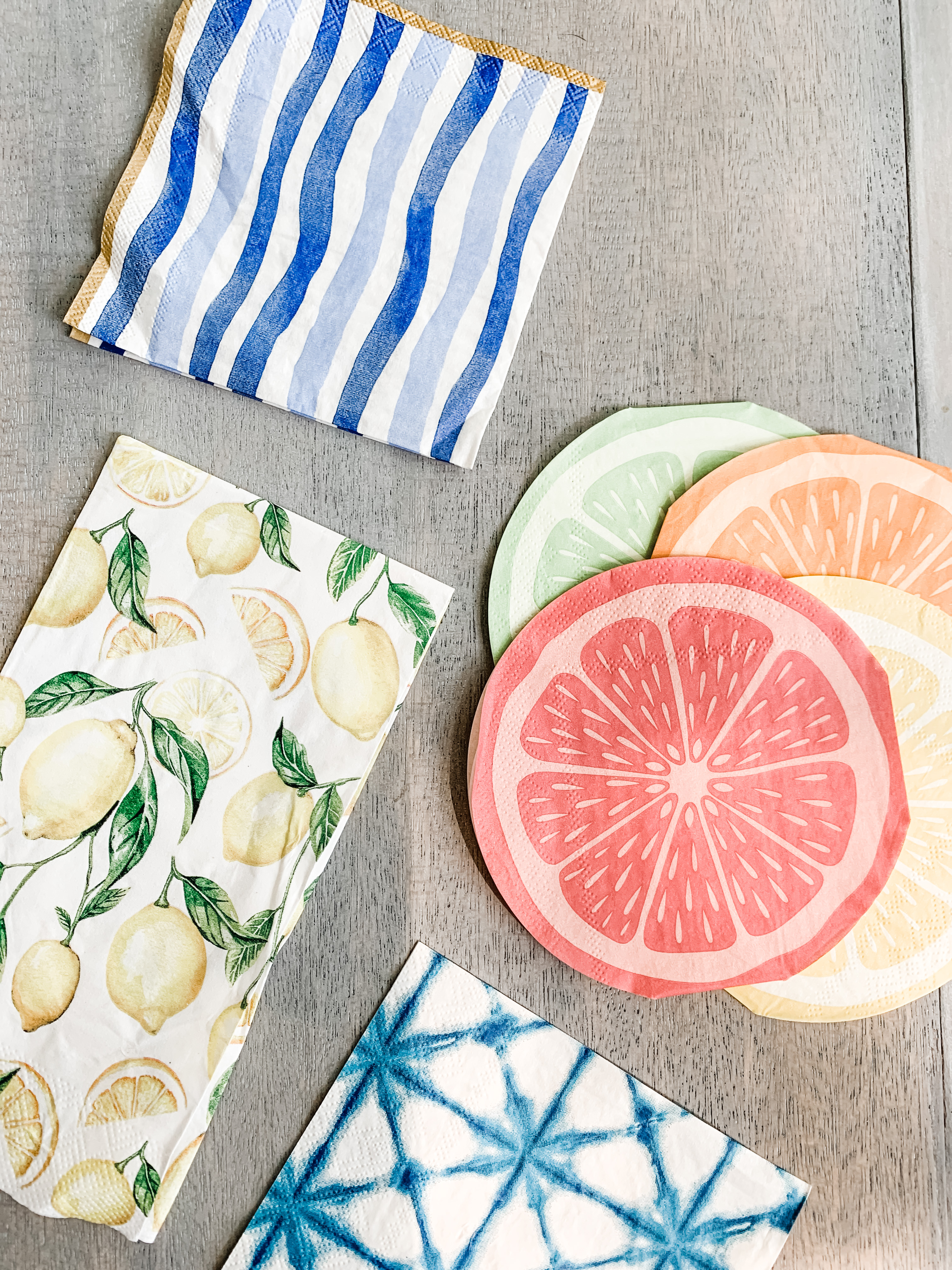 Supplies:
Oyster shells (You can purchase from Amazon but they are expensive)
Drill
I hope you enjoyed this picnic and hostess gift inspiration. Next time you are at the shore pick up some oyster shells and create your own.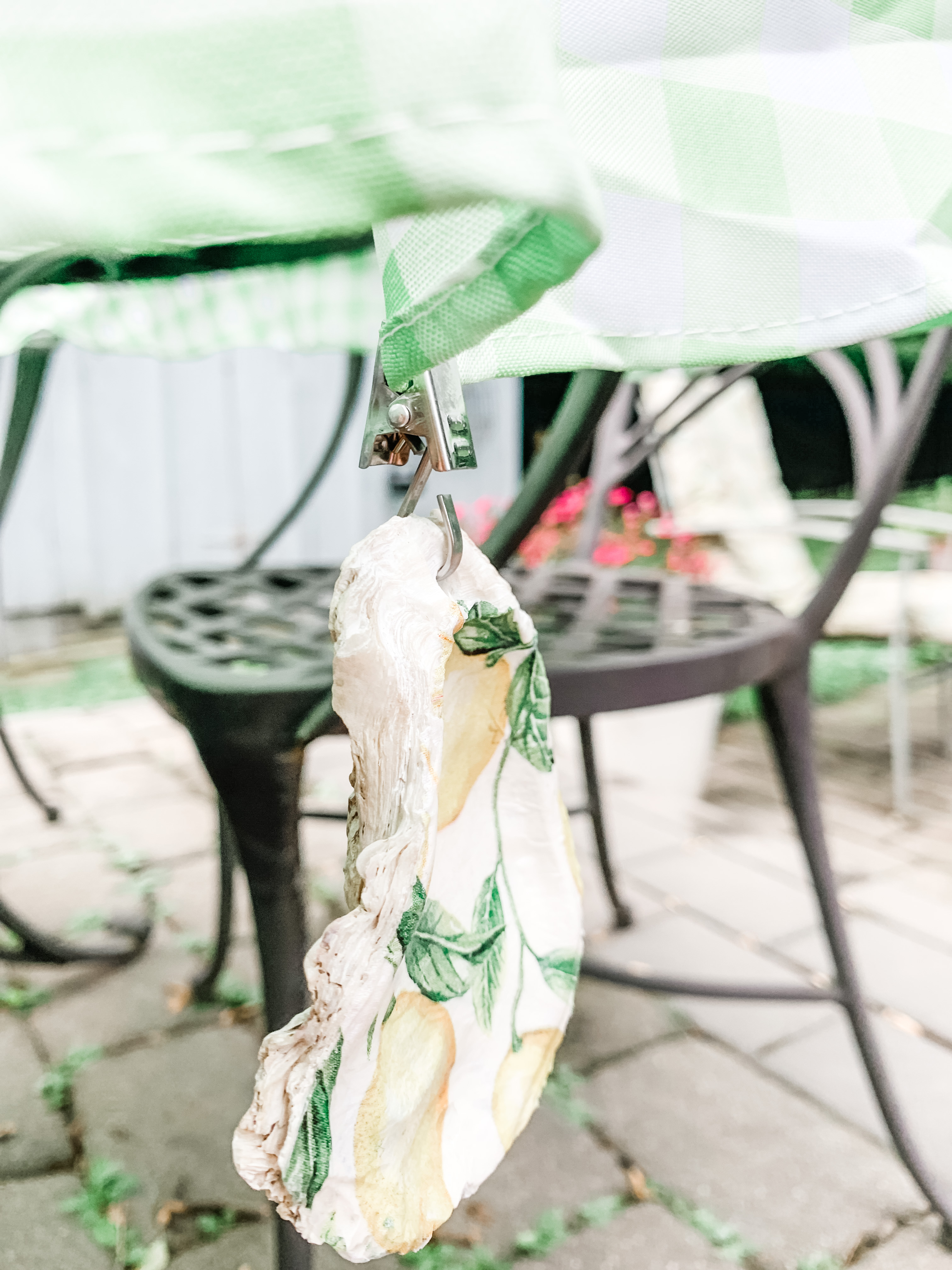 Dempsey thought he'd look great as a backdrop.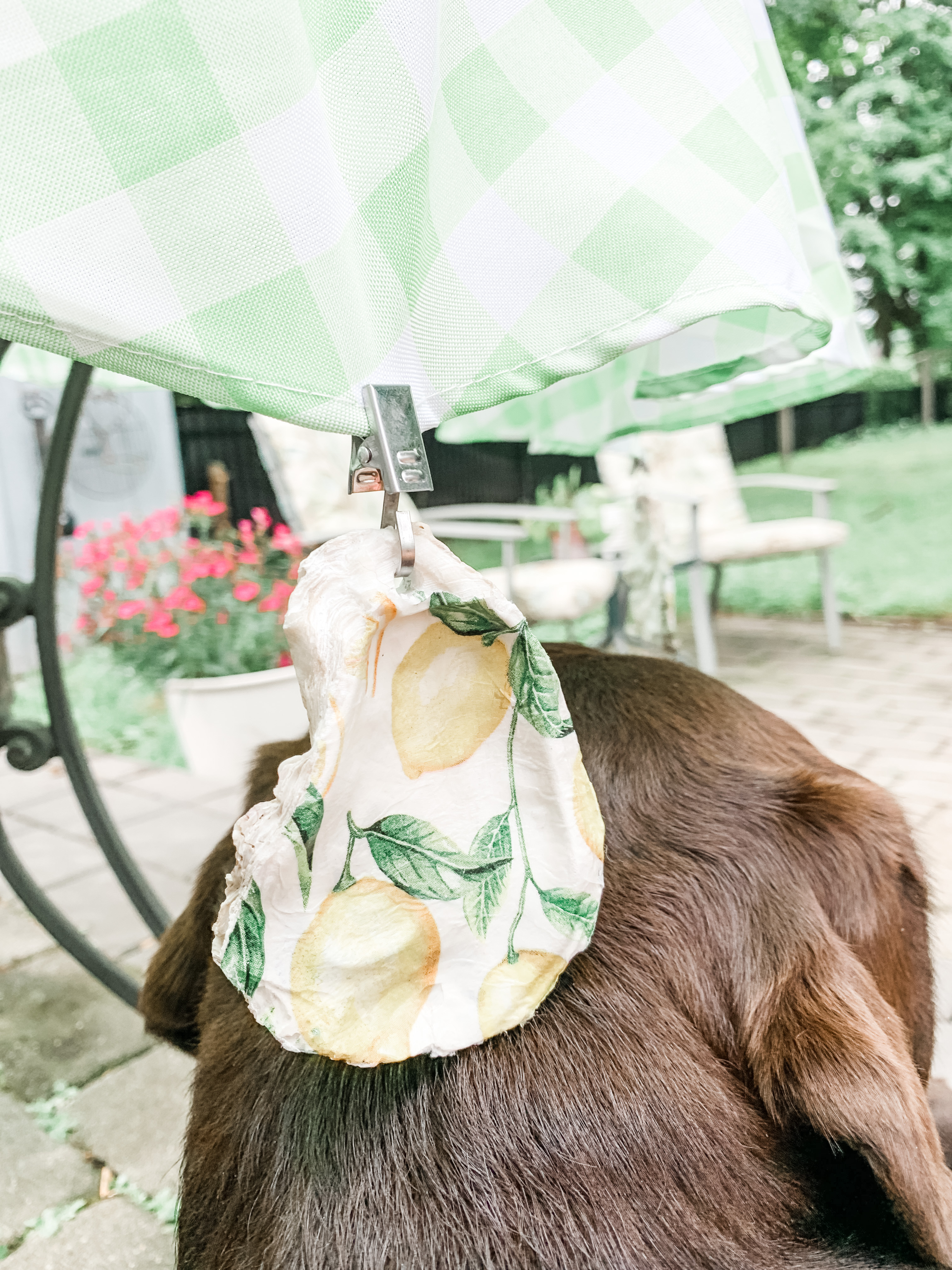 Have a wonderful week and thanks so much for stopping by. Leave a comment if you enjoyed the post.
XO, Regina