Happy almost Earth Day friends! Earth Day is Thursday, April 22nd.
In the mid-atlantic, the earth has come alive, the ground is covered with tiny wildflowers in lavender, pink, white and yellow.
All of a sudden the woods seemed to have turned green overnight. It's as if the earth is saying "look at me, aren't I beautiful?".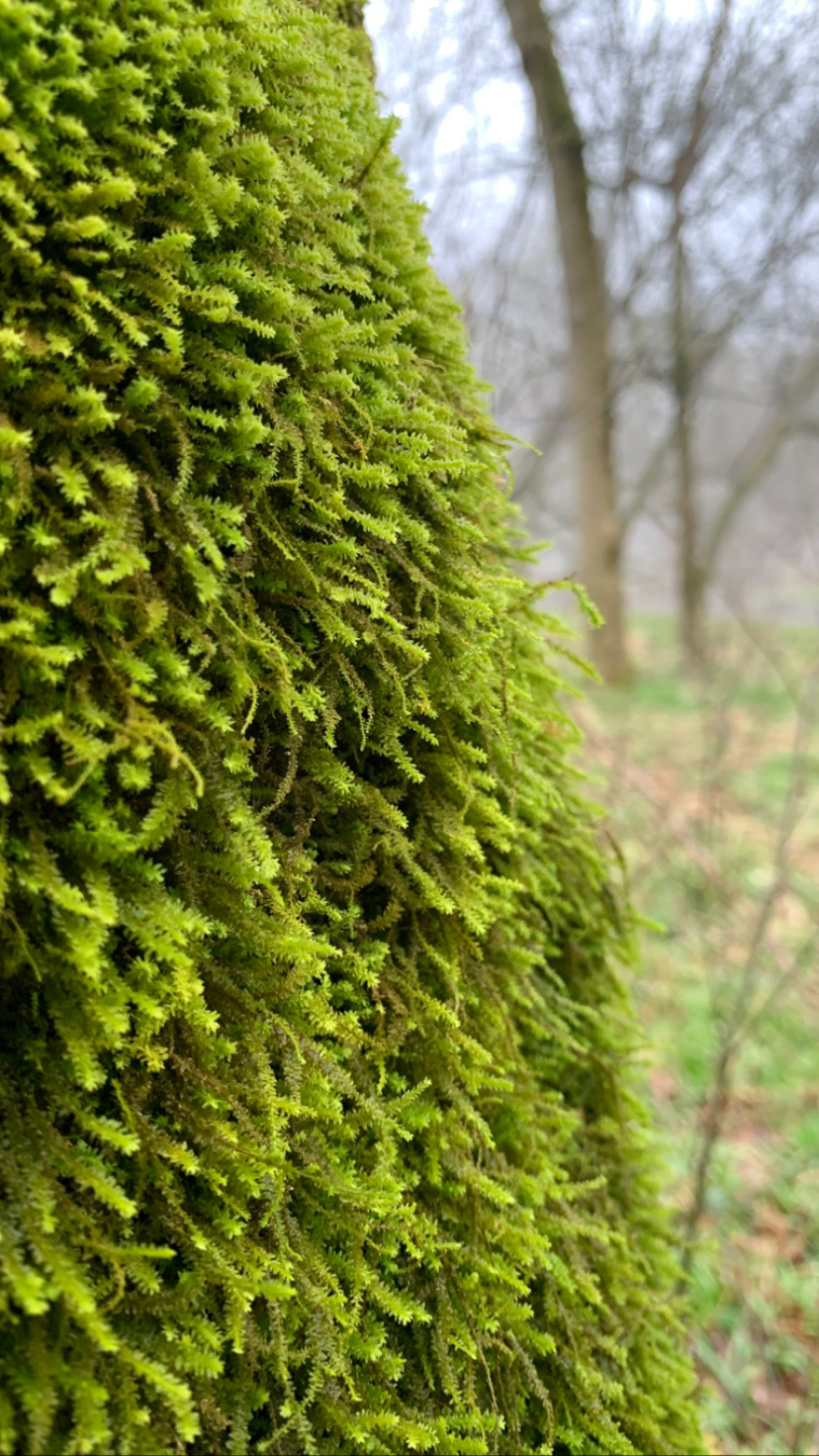 It makes me appreciate my surroundings and want to do what I can to keep it beautiful. After 2020, my goal for this year is to be more intentional and engaged in my life.
I wanted to share what I was doing for Earth Day and give you a few ideas. Everyday we walk our dogs through woods on dirt and gravel trails and along water. Unfortunately we often see trash. I know in the past year I was hesitant to pick up trash someone might have just dropped because of Covid. Now I just carry along a grocery bag so I'm prepared.
Litter is something that truly boggles my mind but I will spare you any rants.
We live on a lake and near several streams and creeks that feed into it. One of our favorite activities is paddling. When we are out on the water, we always come back with more than we left with, we collect plastic bottles, fishing gear and other trash and toss it into the bottom of the kayak. It's a fun challenge to see what I can drag close enough to the boat with a paddle.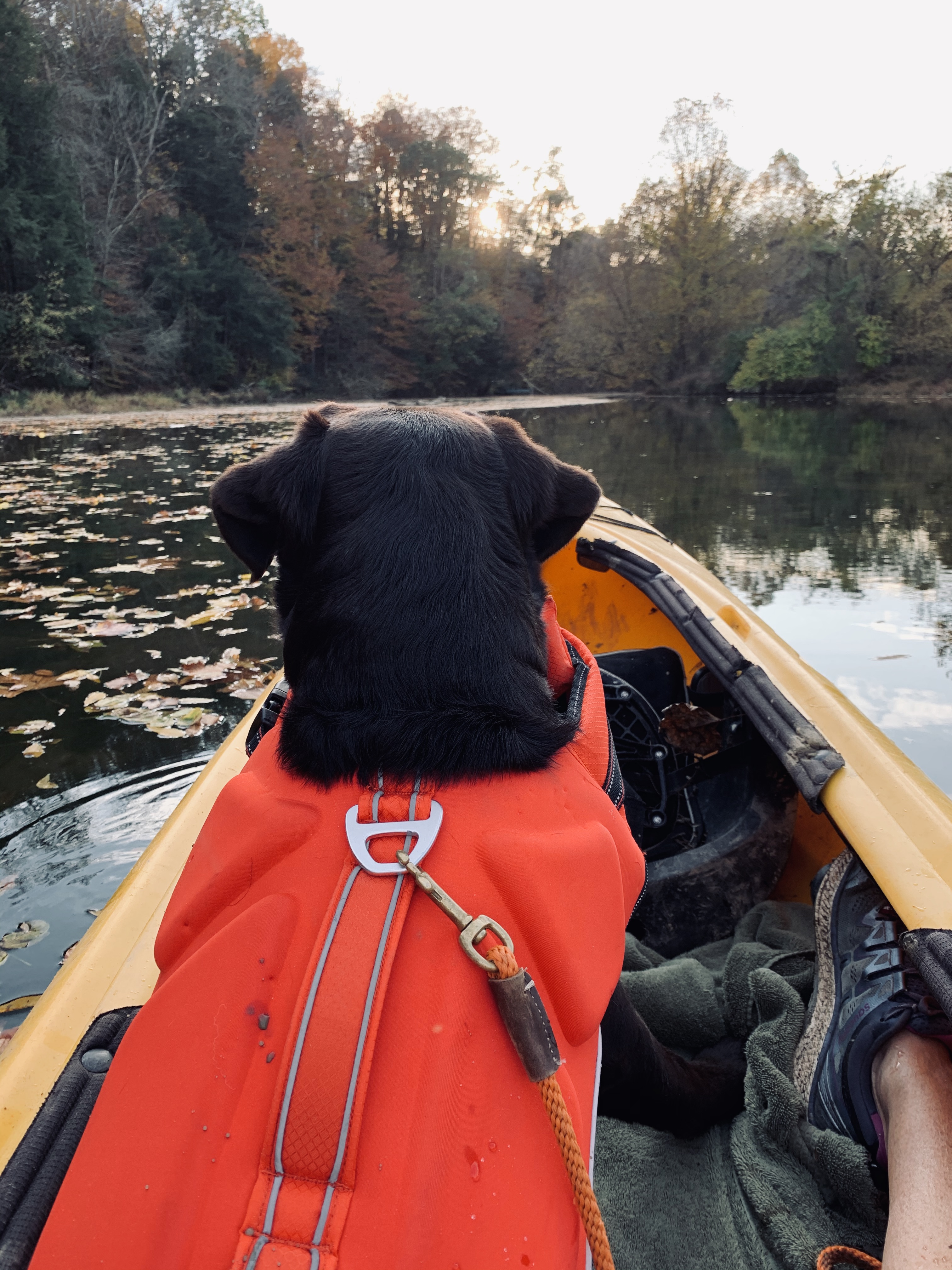 On Earth Day this year, I'll do my "PLALKING" in the morning.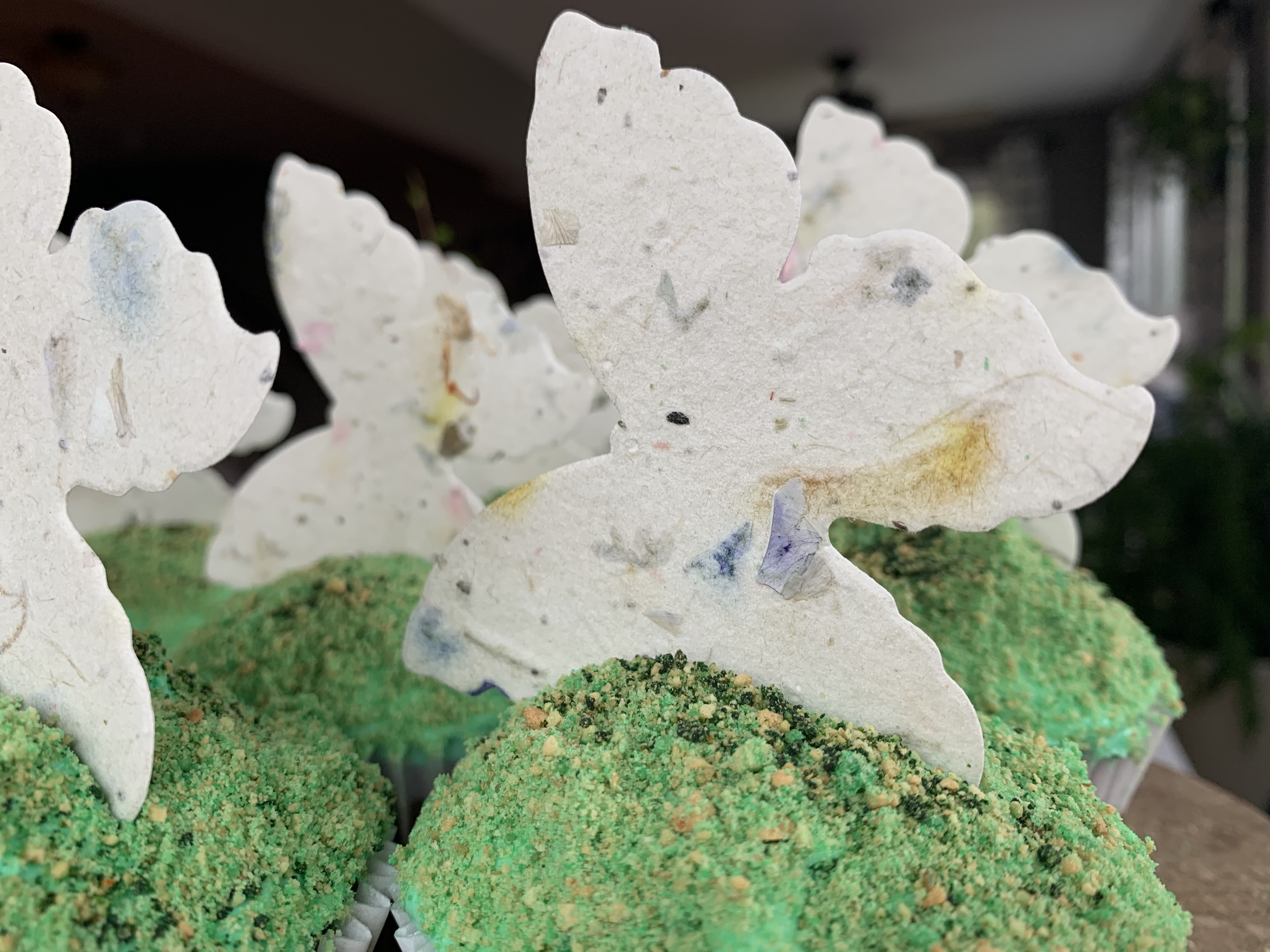 I'm making these adorable cupcakes (details below) to take to share with friends and they have a little Earth Day twist…the butterfly on top is seed paper and can be planted. These would be a really cute gift for a shower, wedding or mother's day. I read how to make seed paper, sounds messy but I may try it some day.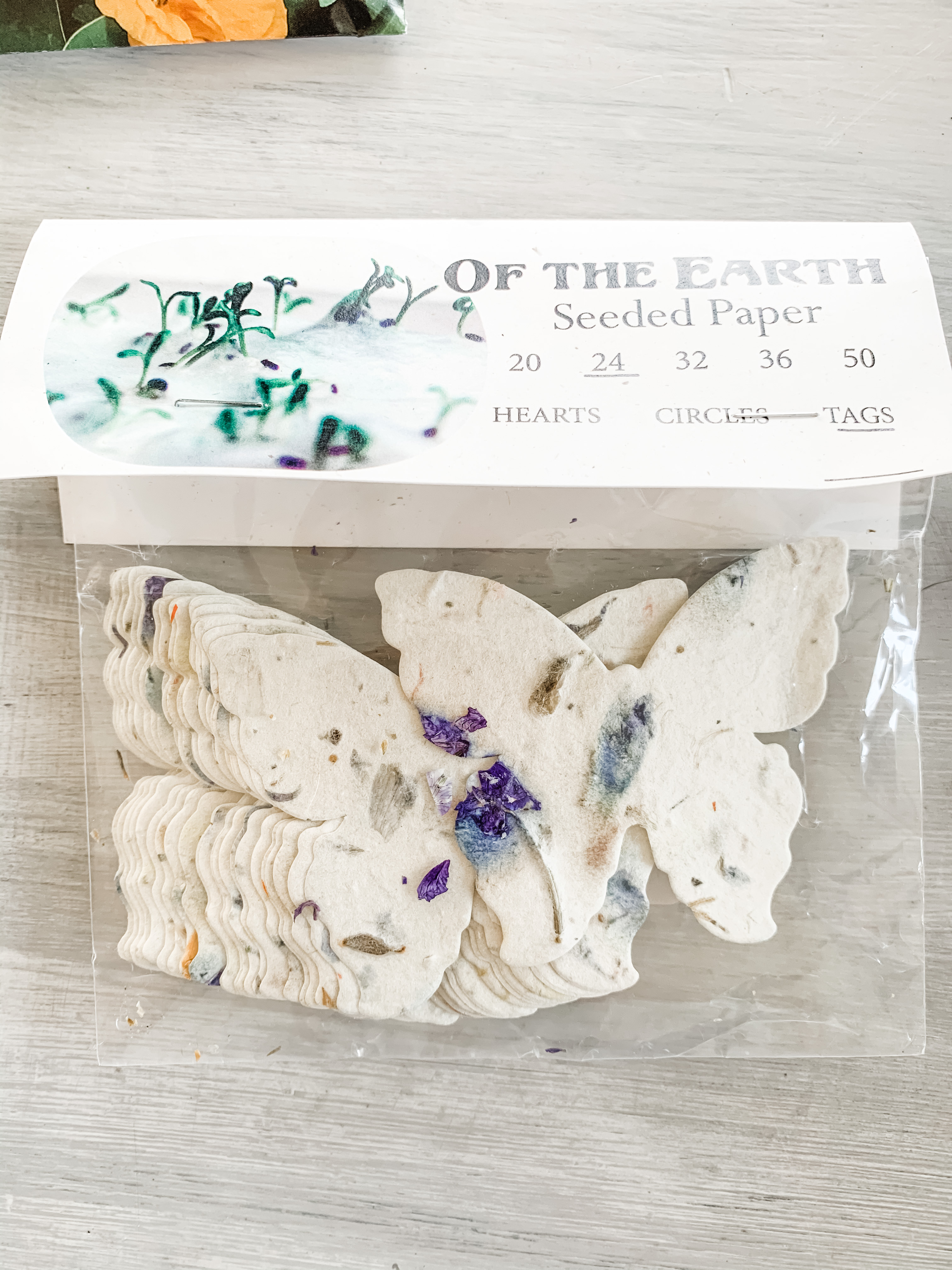 Here are my 5 ideas on being more intentional on Earth Day or any other day. These are great ideas to teach little ones too.
Pick
Up trash. There is an official Earth Day Activity called: PLOGGING it's picking up litter while jogging. We can name ours PLALKING picking up litter while walking. Take gloves, a stick with a sharp end to pick up trash or and a trash bag. When you get home, separate between recyclables and trash.
Read
An article on Earth Day and what you can do to help take care of our planet. Or just read a book on nature or the outdoors, I enjoyed reading about the Japanese art of (Shinrin-Yoku) Forest Bathing. These are intentional walks in nature, not necessarily far, but with an acute awareness of what you see, hear, touch and smell. Do you have any favorite nature books?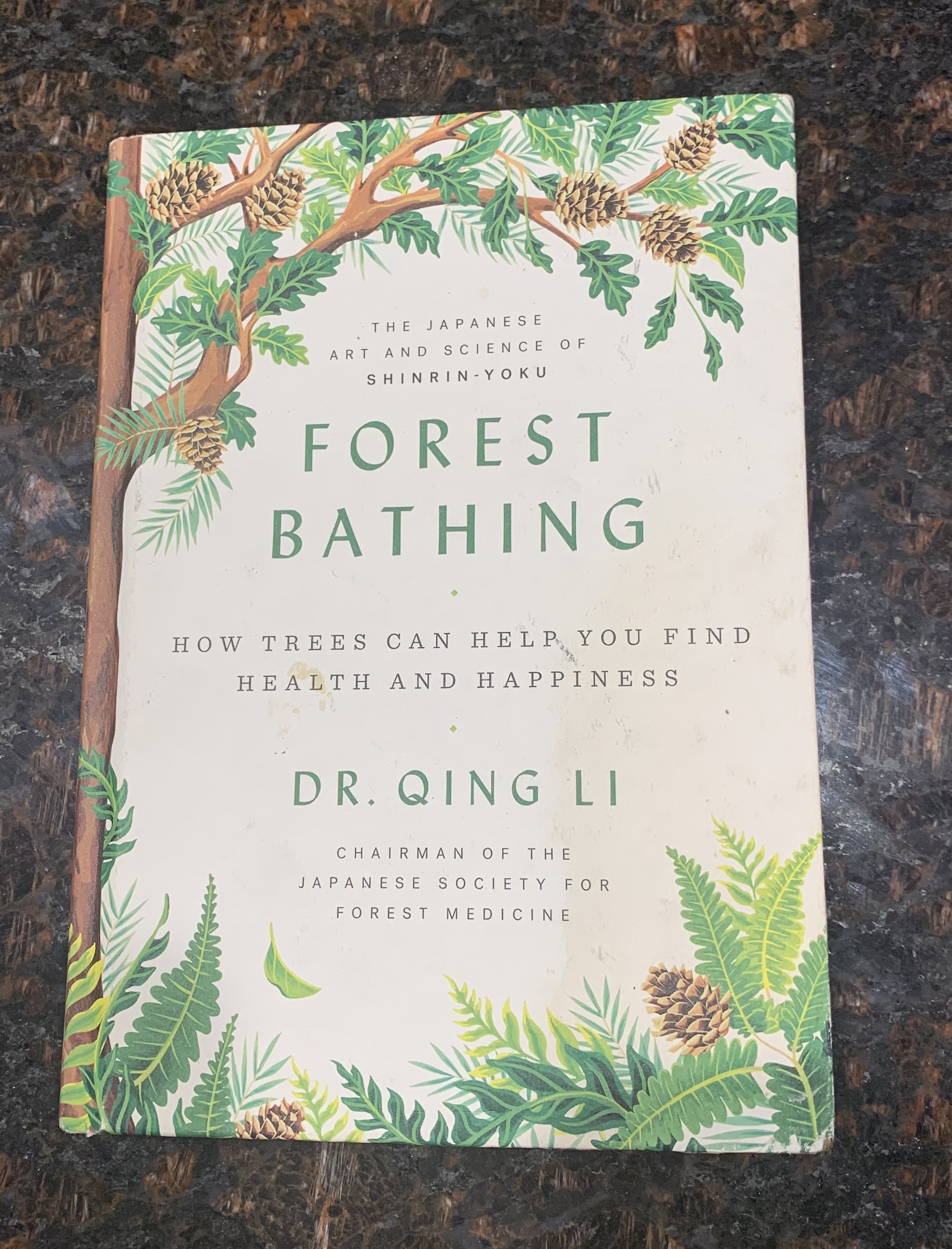 With a friend. Do you have plants that you could separate or cut to share with someone? I love to take my spider plant babies and put them in water to root then spread the love. One of my neighbors is always sharing her plants, it makes me so happy. It makes them even more special to know they were a gift that just keeps giving. Here are lots of my spider babies and cuttings from friends who have shared.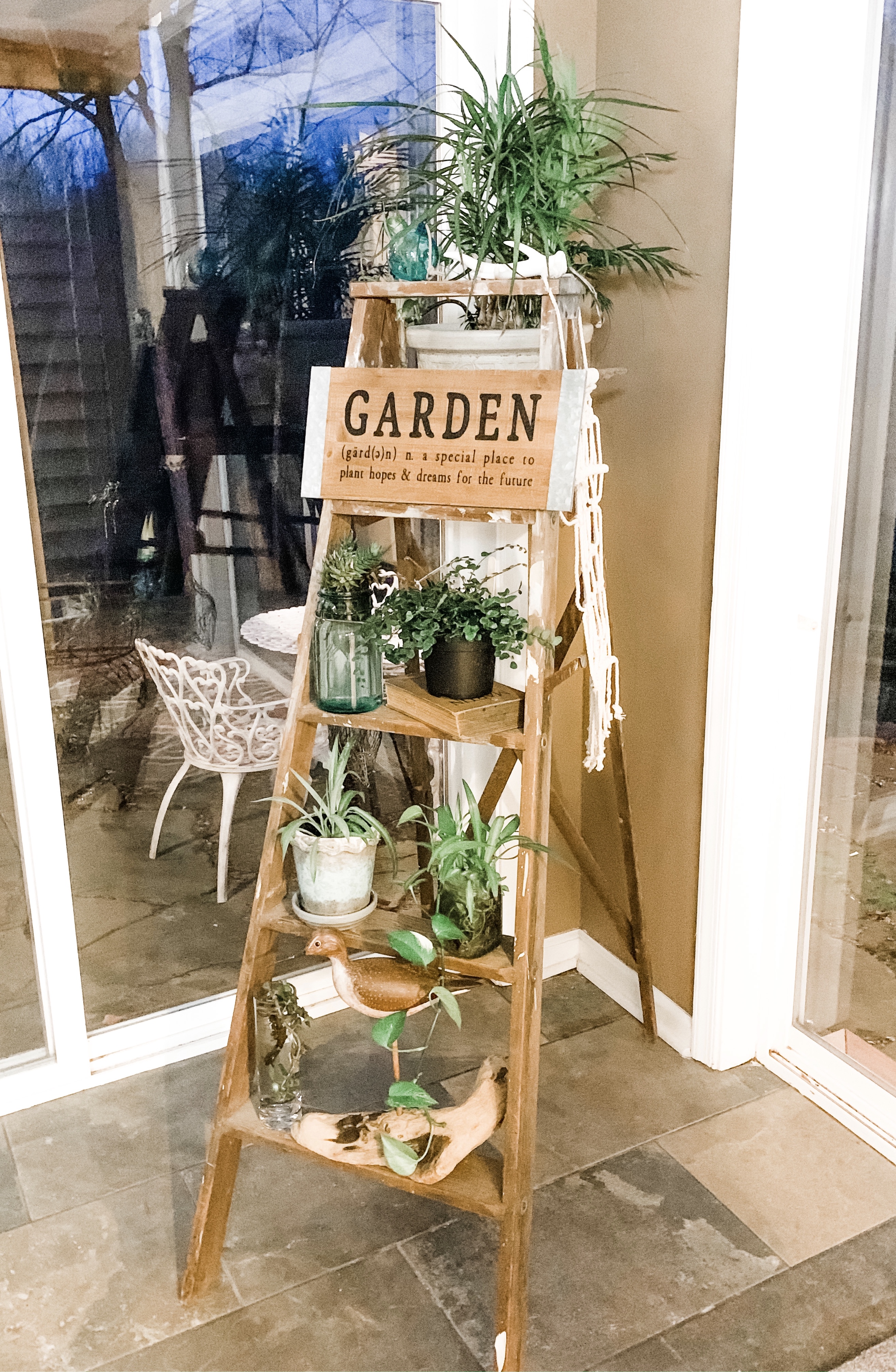 Compost
Your food scraps and yard waste. I have a portable compost in the backyard and it's way back there, so I just ordered this countertop composter and I can add it to the bin every few days instead of after every meal or coffee break.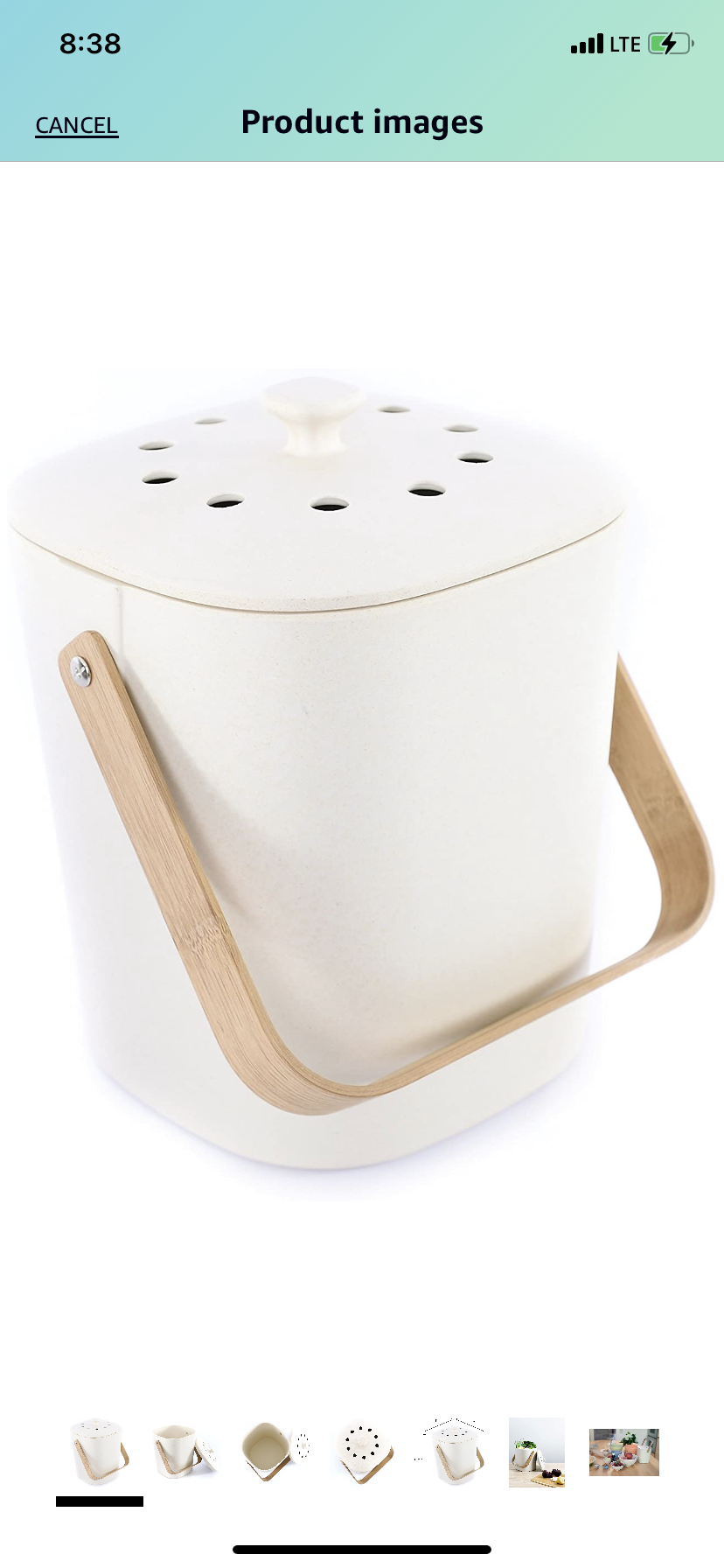 Plant
A tree, or sow some seeds. Maybe add a plant to your yard that attracts pollinators or butterflies Do a little research and make sure you are not planting something that is invasive. I used some egg cartons to start seeds and I'm using a package from a rotisserie chicken as a little seedling greenhouse.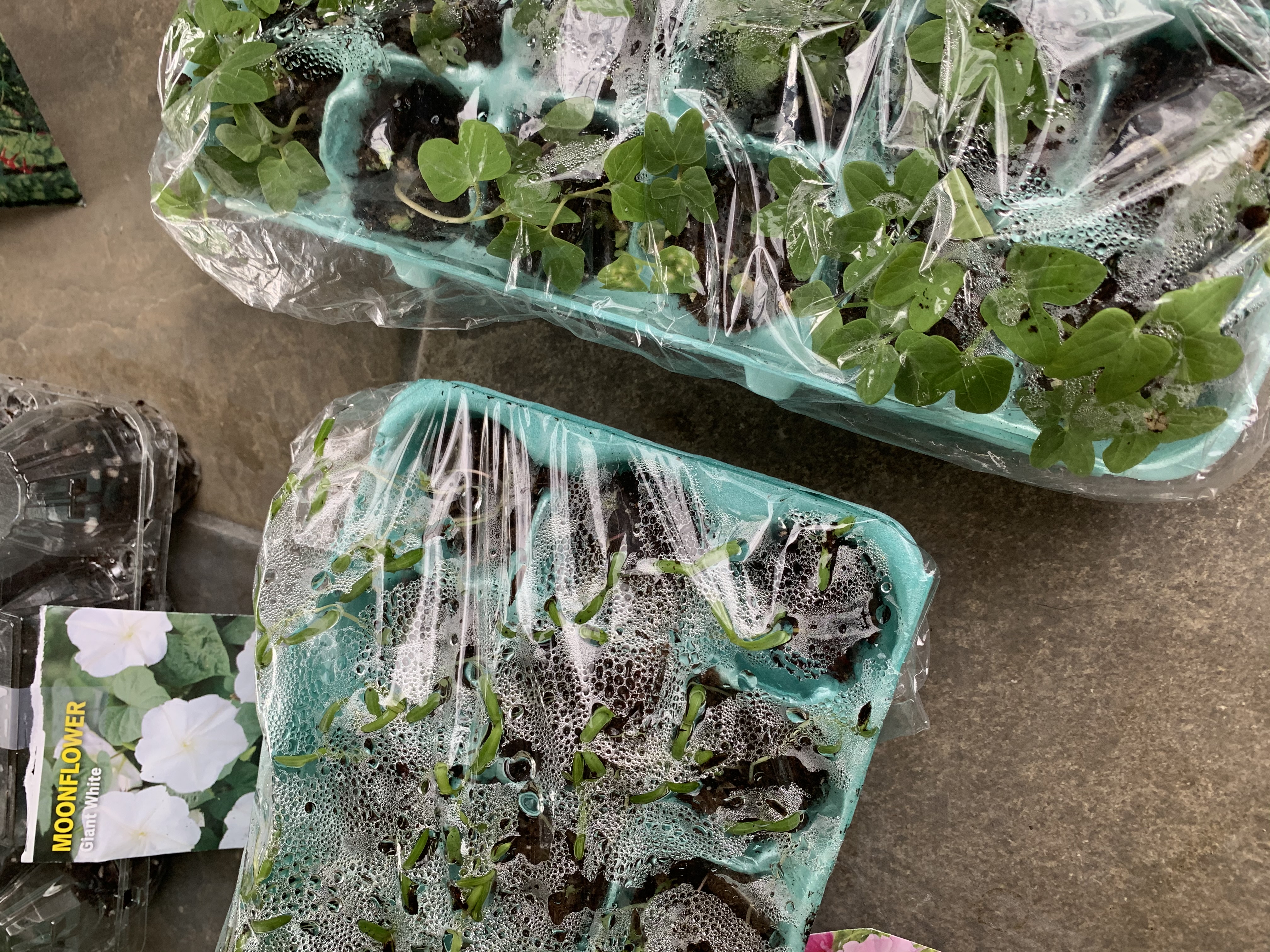 One of my favorites is Moonflower. It's a vine that I love to plant next to a shepherds hook. They bloom in the evening until the next day at noon. They are big, delicate and beautiful.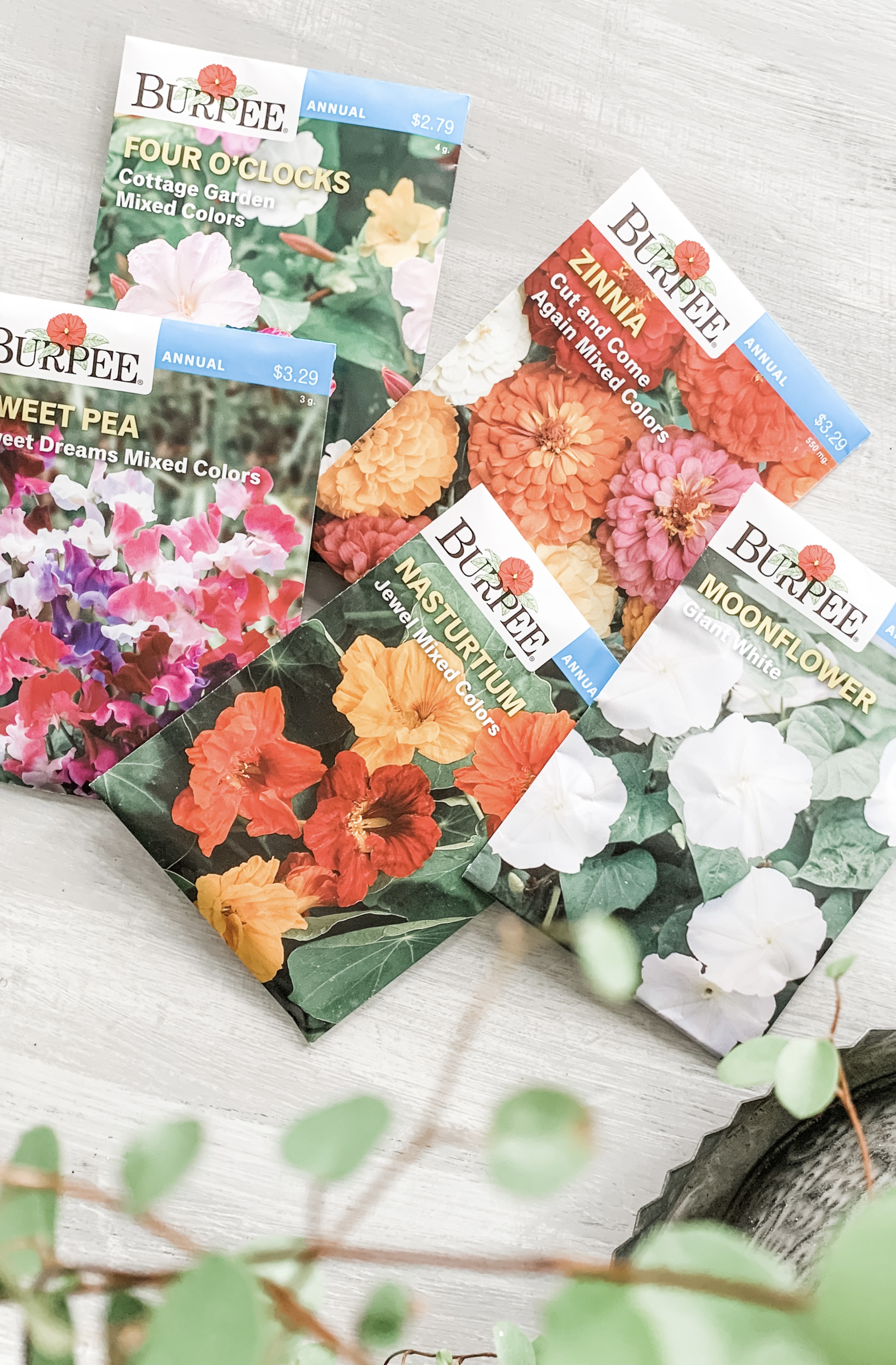 Other ideas:
In a nearby town they have "Bring a Broom Saturday," a day full of volunteers cleaning up the downtown area.
In the county where I work, for years we have had a "20 Minute Clean Up," where we head outside as a group and compete on who can pick up the most trash.
Terracycle
This is worth looking up. It's an enterprise with the goal of eliminating waste by recycling everything. I own a Subaru and Subaru dealers have containers where you can drop off items you'd never think of as recyclable.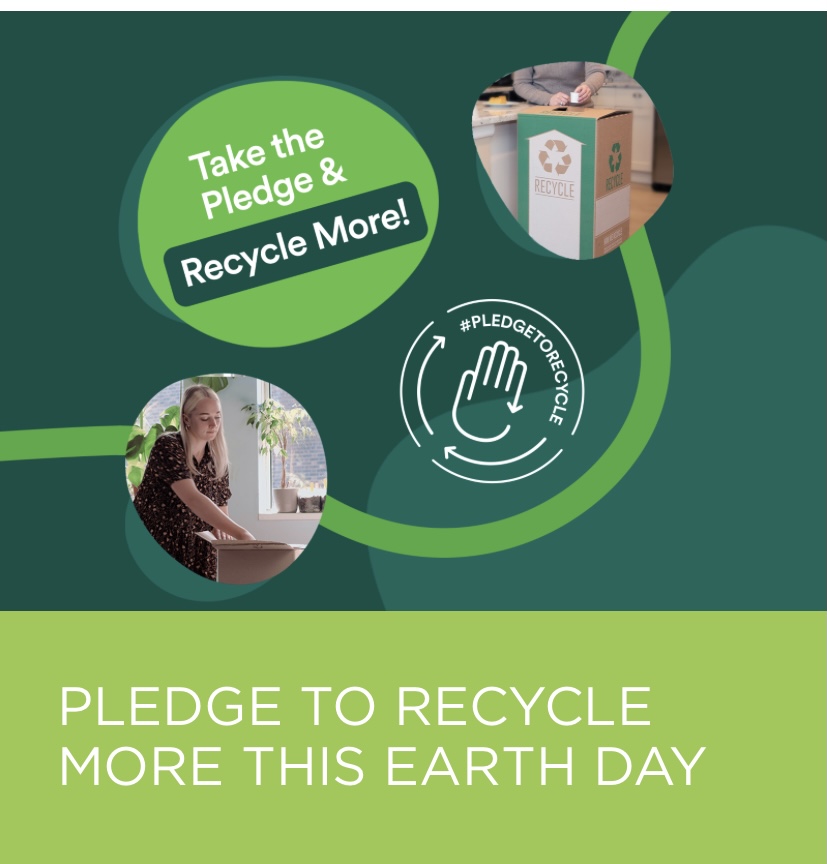 Earth Day Cupcakes
The cupcakes have "moss" on top. I made this by coloring graham cracker crumbs with green icing and icing coloring. I just pushed the butterfly seed paper on top and it can come off and be planted! Perfect for Earth Day.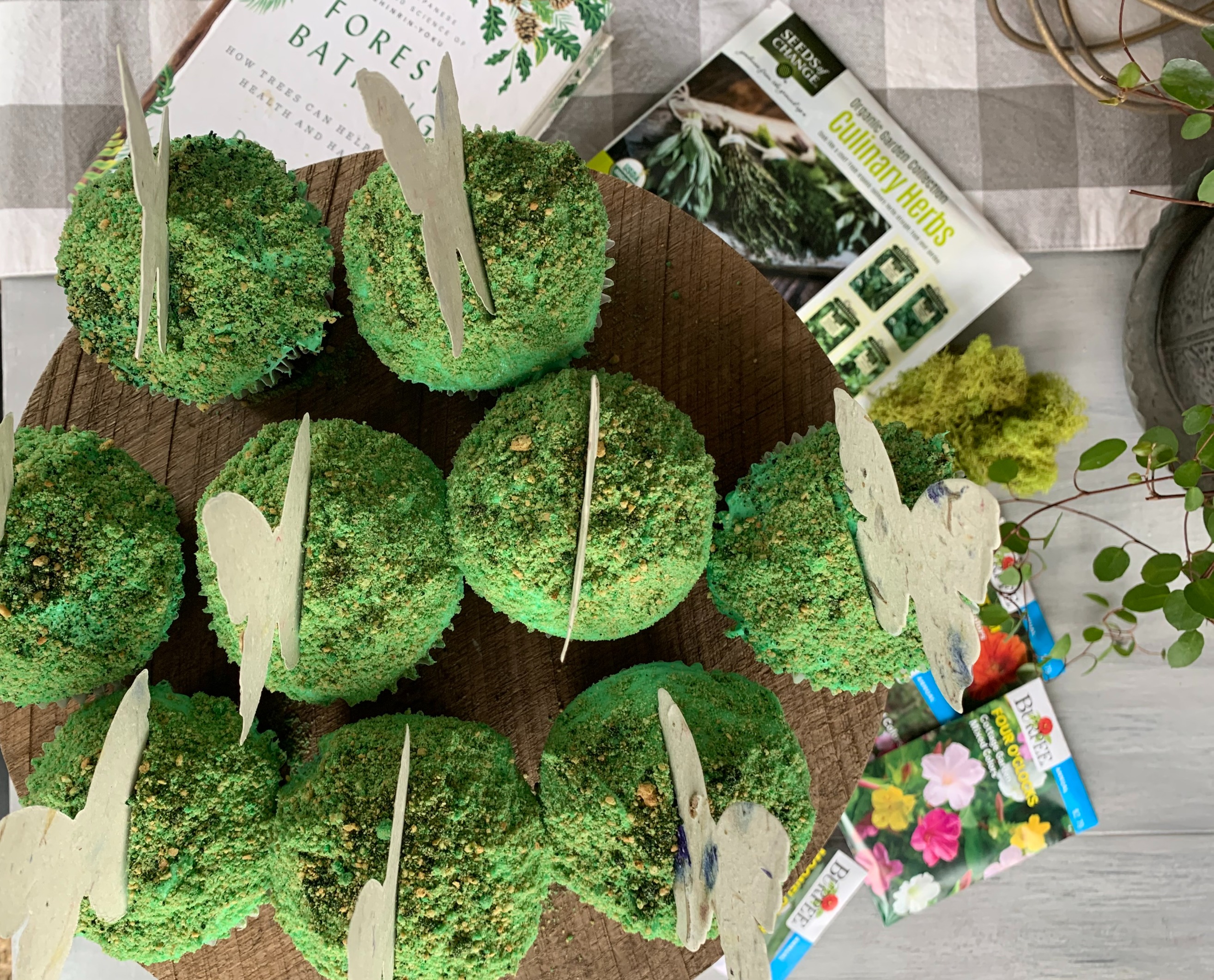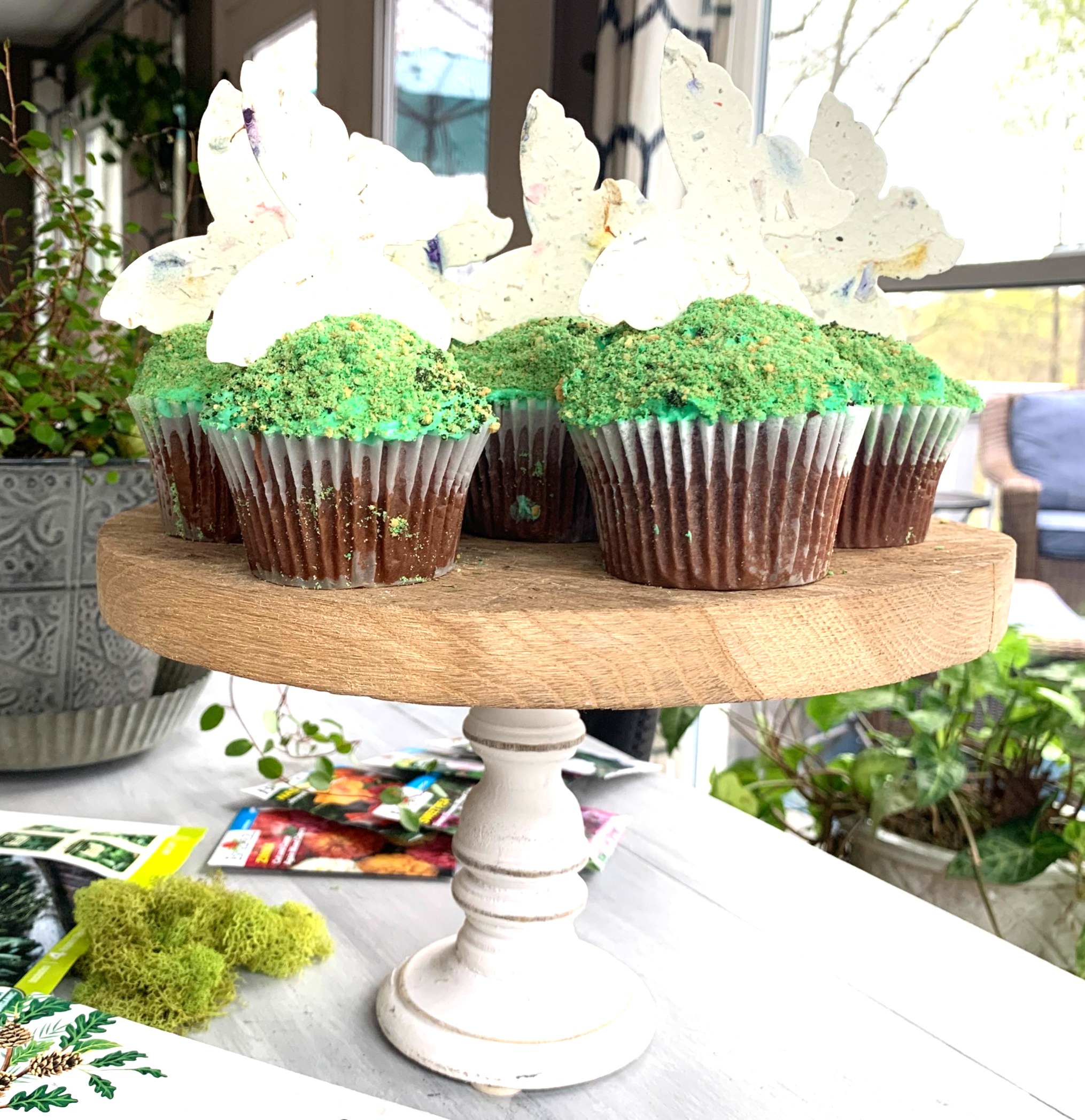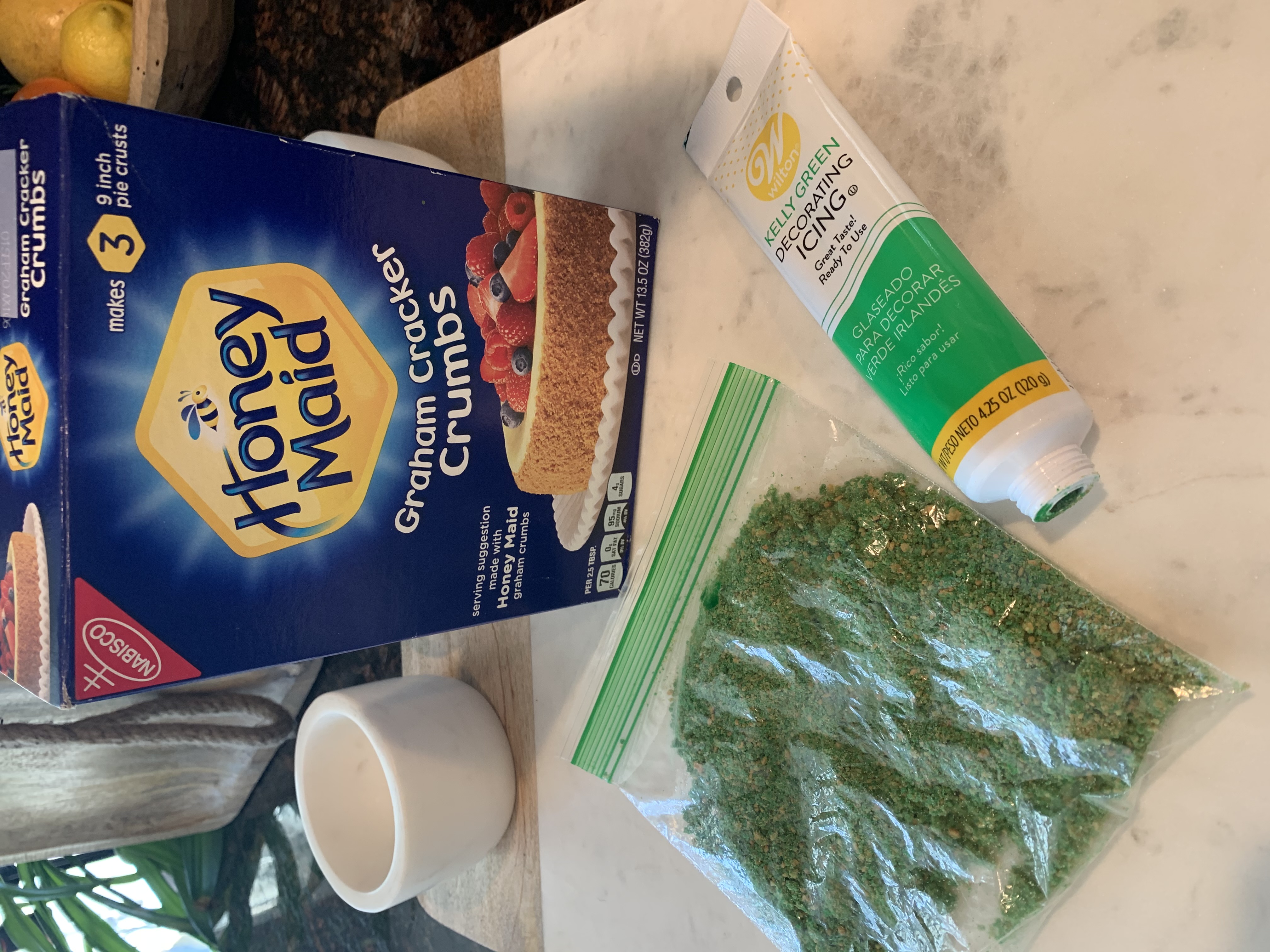 Thanks for stopping by. I hope you consider some ideas no matter how little to honor our planet on Earth Day this year. XO, Regina
WHO PLANTS A SEED BENEATH THE SOD
AND WAITS TO SEE BELIEVES IN GOD
My sister cross stitched this saying for me years ago. I love it.