Hi friends. Have you ever done any baking with lavender? I bet if I asked if you've ever soaked in epsom salt with lavender, used hand lotion or a diffuser with lavender essential oil, more of you would shake your head yes.
Two years ago I tried baking using this lovely and fragrant herb and I was hooked. It feels fancy to me 🙂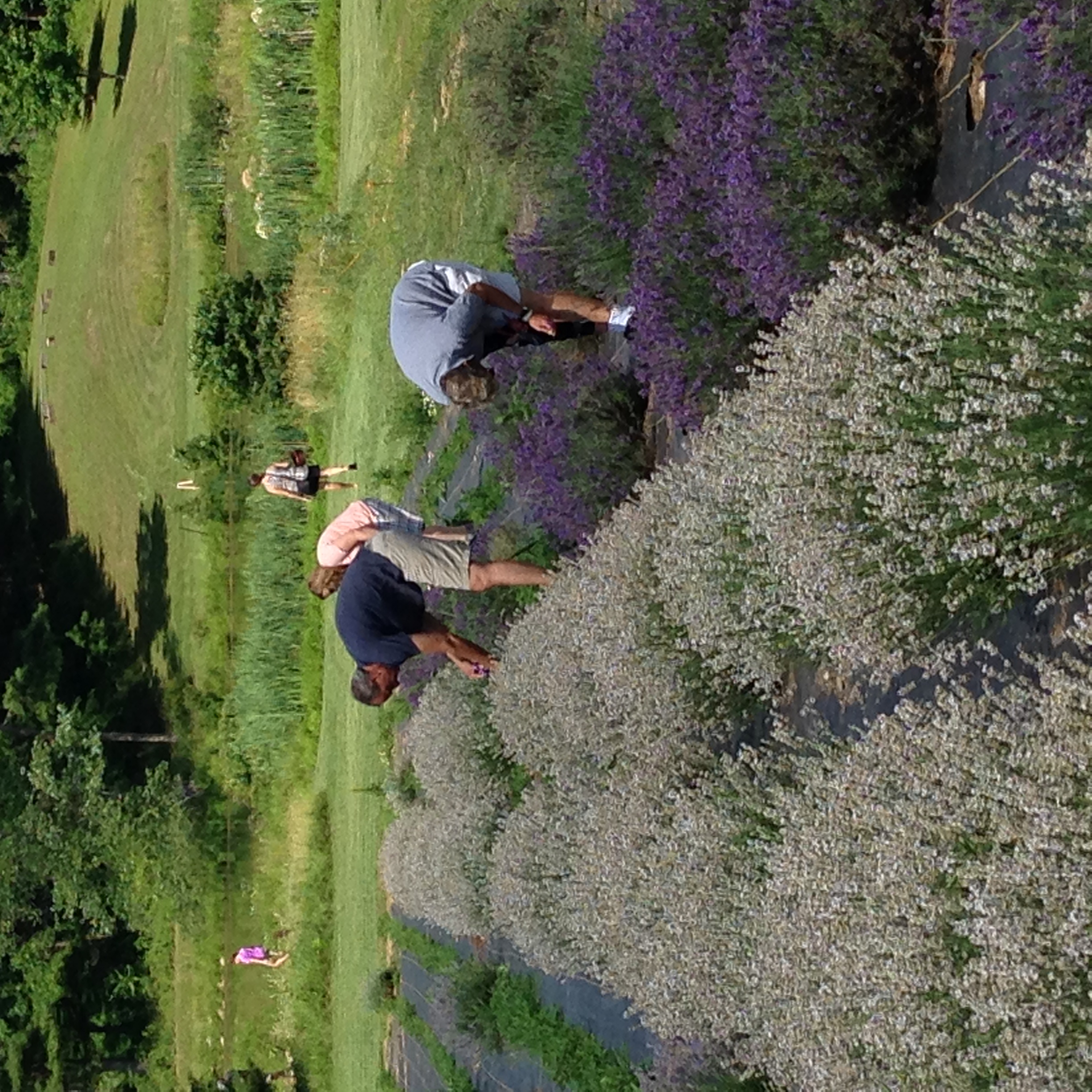 Above you can see Carmine picking lavender at Soleado Lavender Farm near Sugar Loaf Mountain in Frederick County, MD.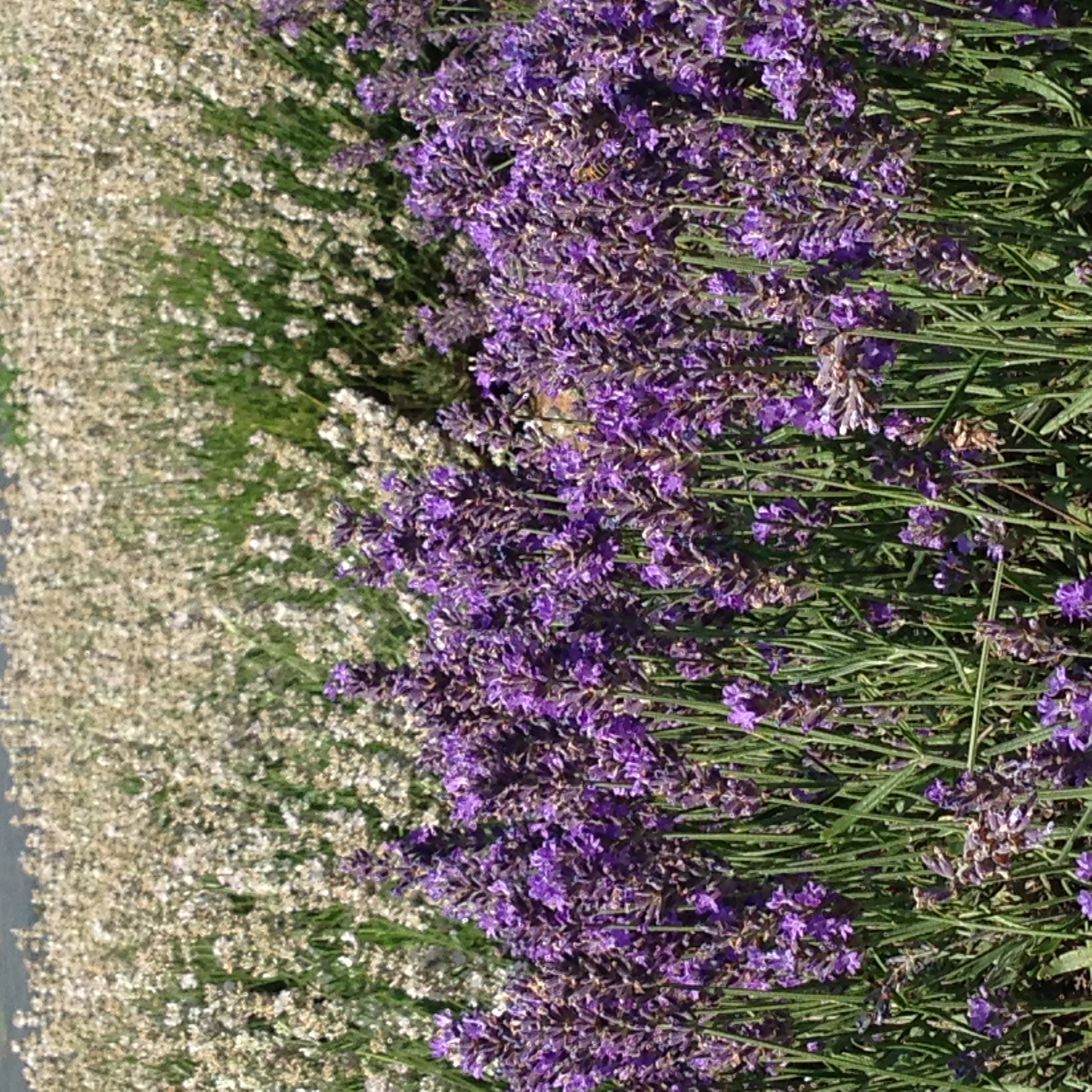 Last month I taught an online class about baking with lavender and I'm going to share the recipes here.
One is these beautiful Lavender Lemon Shortbread cookies.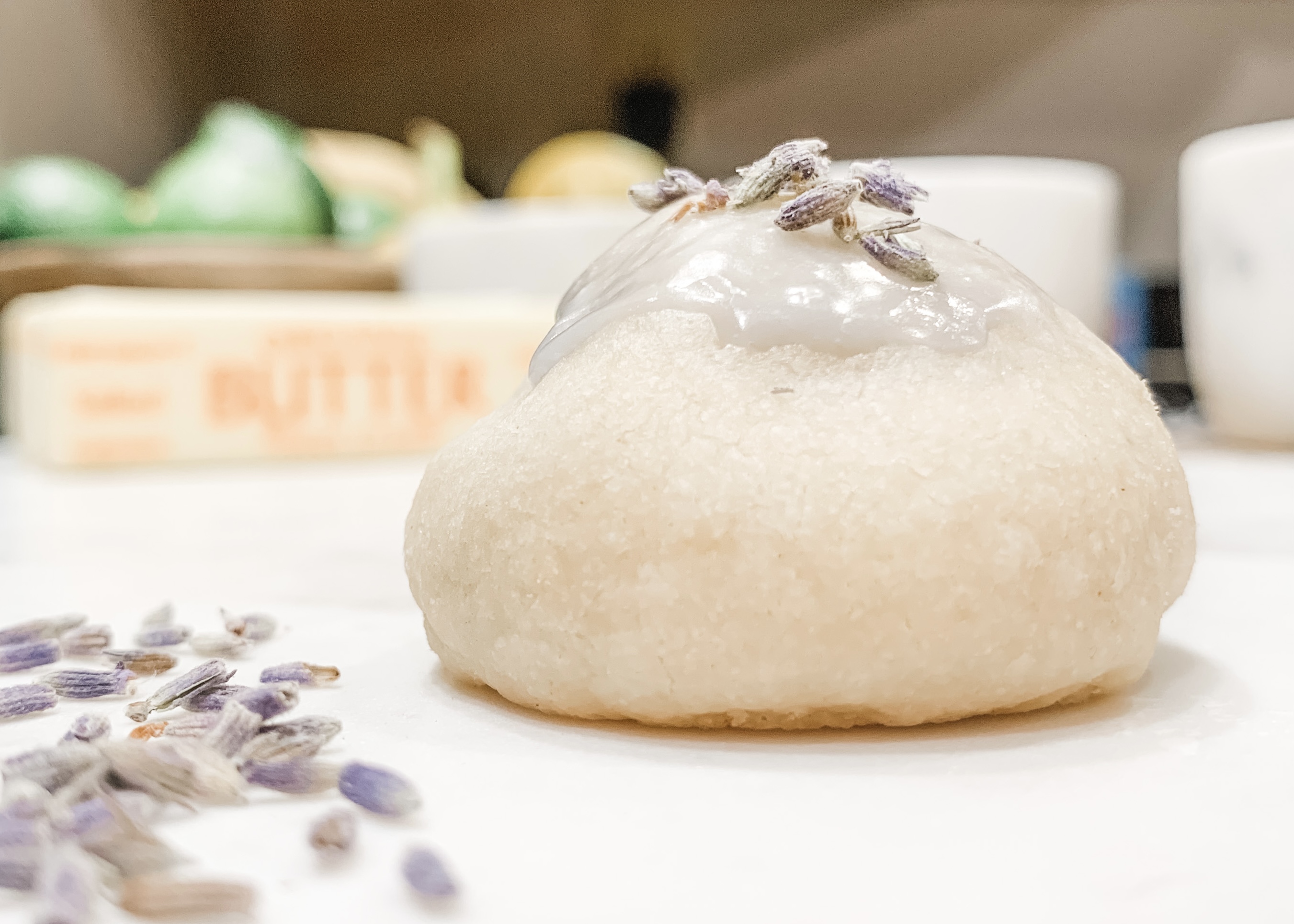 The second is this Lavender Cake which is light and delicious.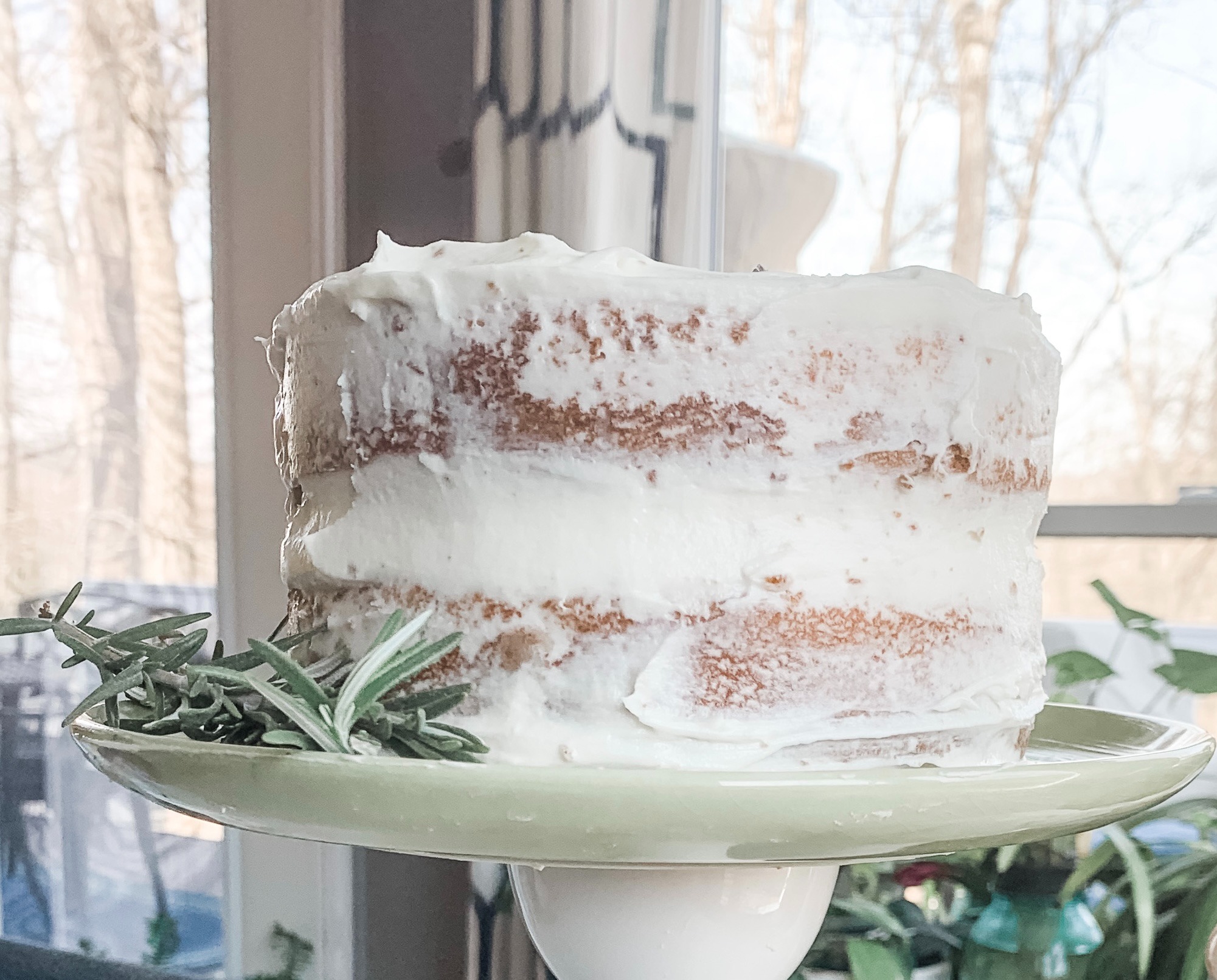 Lavender Cake
Ingredients:
5 large egg whites at room temperature
1 cup whole milk at room temperature
1 1/2 teaspoons vanilla extract
3 cups cake flour (came sifted, I sifted again)
1 3/4 cups of white sugar
1 Tablespoon plus 1 teaspoon baking powder
3/4 teaspoon of salt
12 Tablespoons of unsalted butter, room temperature and cut
1/2 teaspoon fresh chopped rosemary
Lavender buds and rosemary for garnish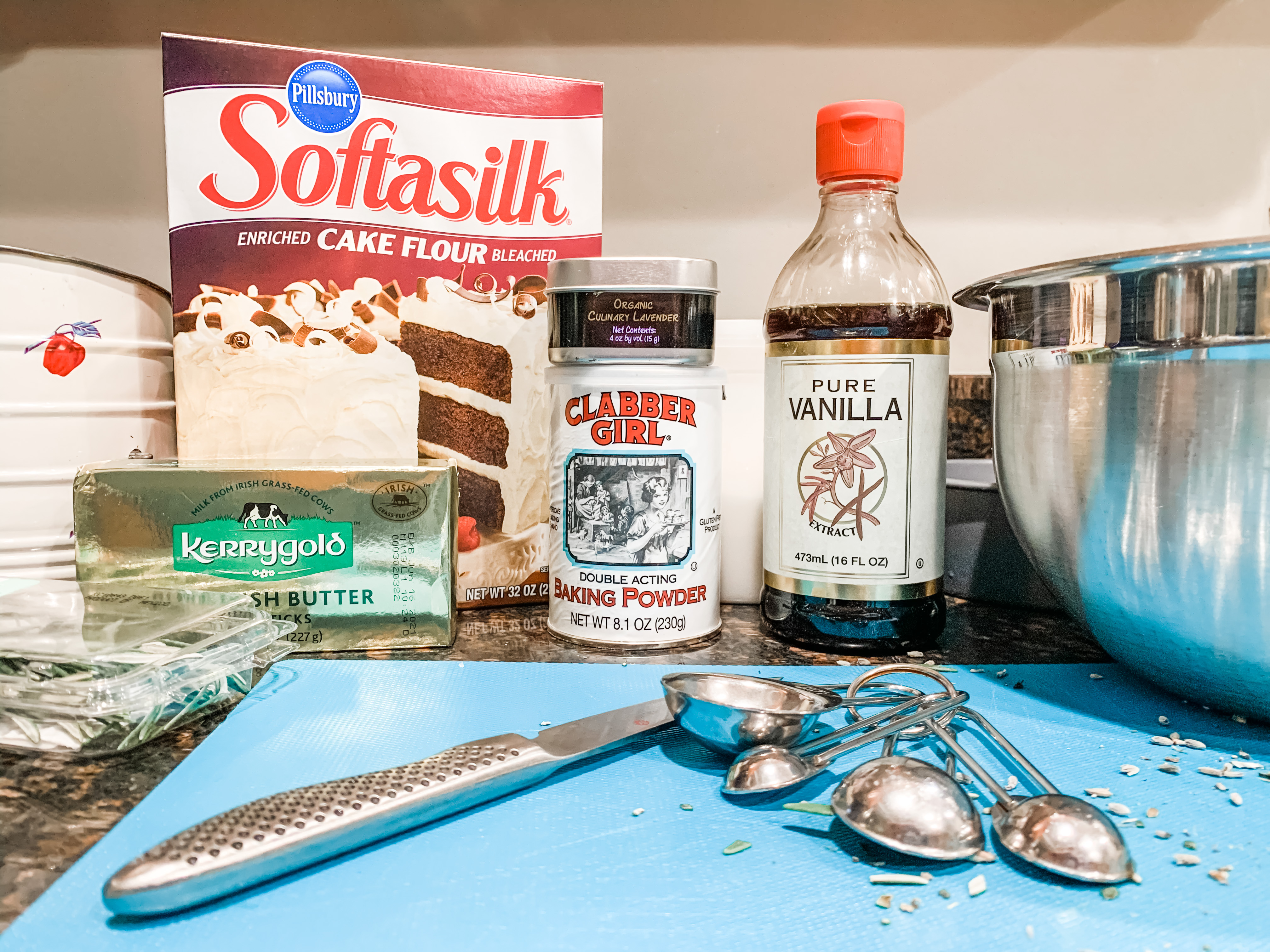 Directions:
Preheat oven to 350 degrees
Prepare 3 four inch cake pans
In a medium bowl, combine egg whites, rosemary and vanilla and set aside
In the bowl of an electric mixer combine flour, sugar, baking powder and salt for 30 seconds
Add the butter, and mix on a low speed until just combined
Increase to medium and mix for 1-2 minutes until light and airy
Add the egg mixture in 2 parts and beat on medium speed until combined
Divide mixture between prepared cake pans (I used parchment and oil) and bake for 30 minutes for the 4 inch pans, a little less for larger pans
Let cool, remove from pans, then place in fridge until ready to frost.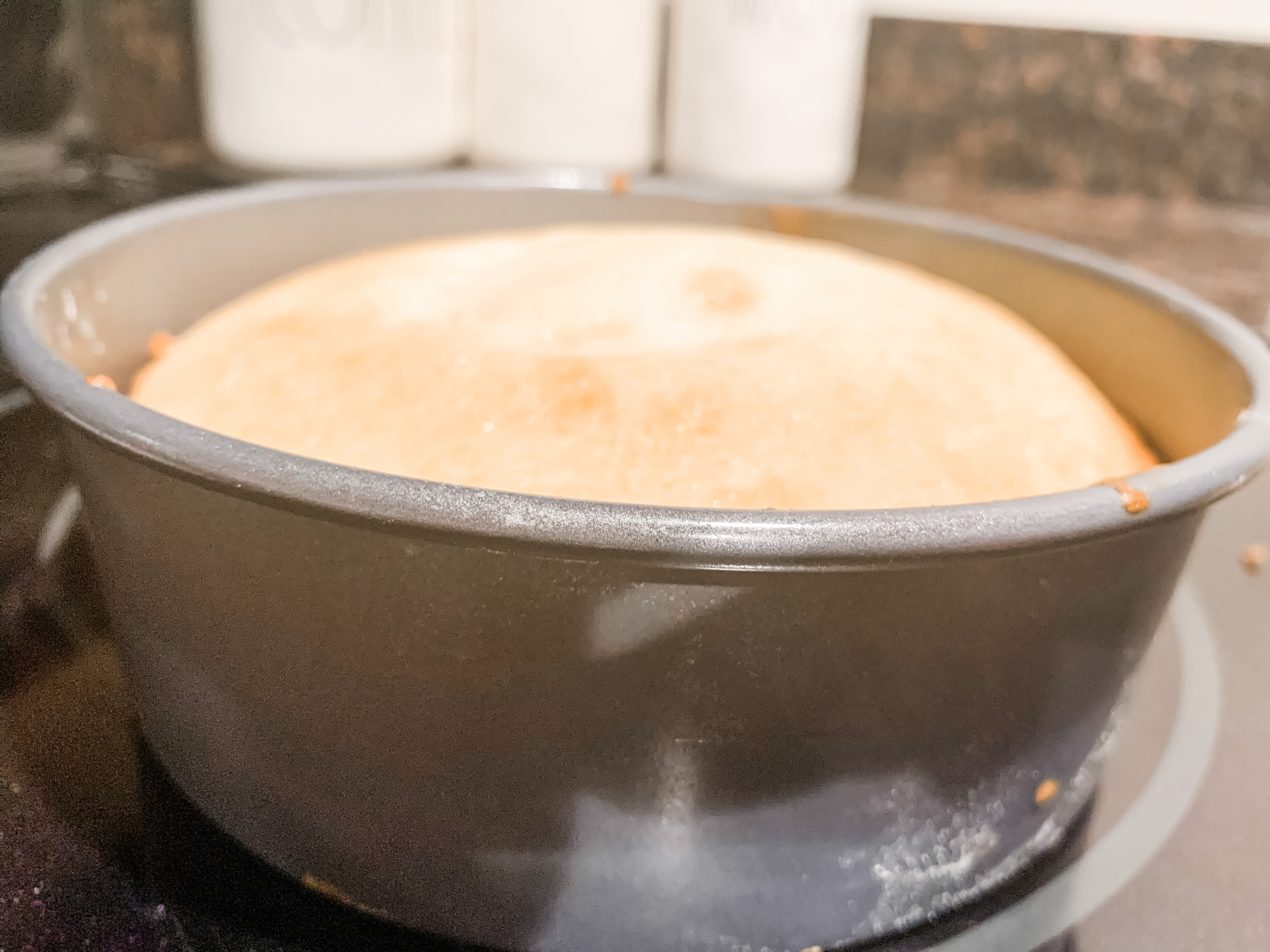 This cake freezes extremely well, just wrap each layer individually and then ice at your convenience.
Frosting
Ingredients:
1 cup butter
4-6 cups of powdered sugar
3/4 cup of heavy cream
1/2 teaspoon of vanilla extract
1 1/2 teaspoons of culinary lavender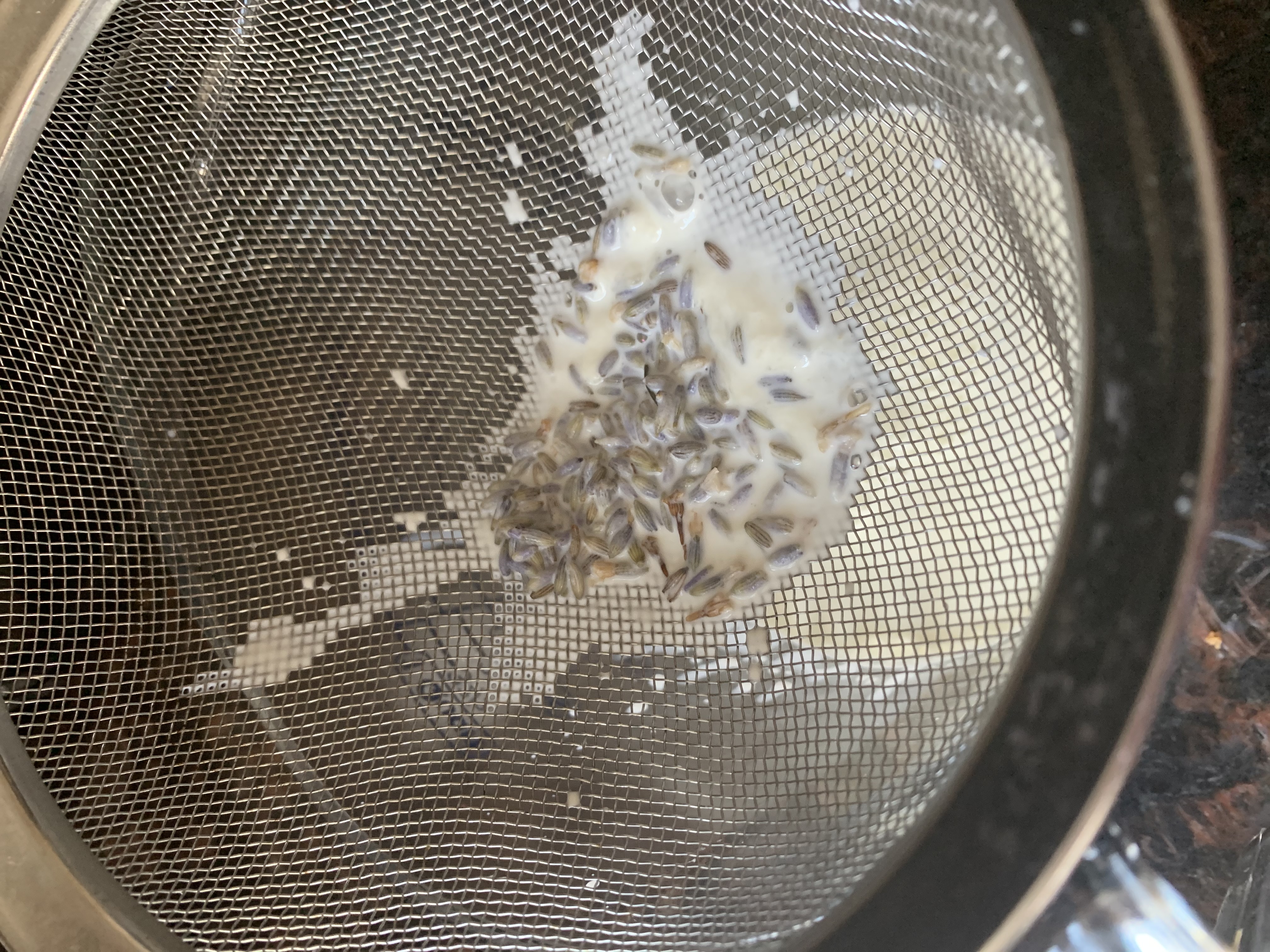 Above is straining the lavender buds from the infused cream
Directions:
In a small saucepan over medium heat, heat the heavy cream and lavender until it just comes to a boil. Remove from heat, cover and let the cream infuse for 20 minutes. Strain the lavender from the cream. Set aside.
In a paddle mixer, beat butter until creamy then add the powdered sugar 1/2 cup at a time. Slowly add the infused cream with the vanilla. If the mixture is too runny, simply add more powdered sugar.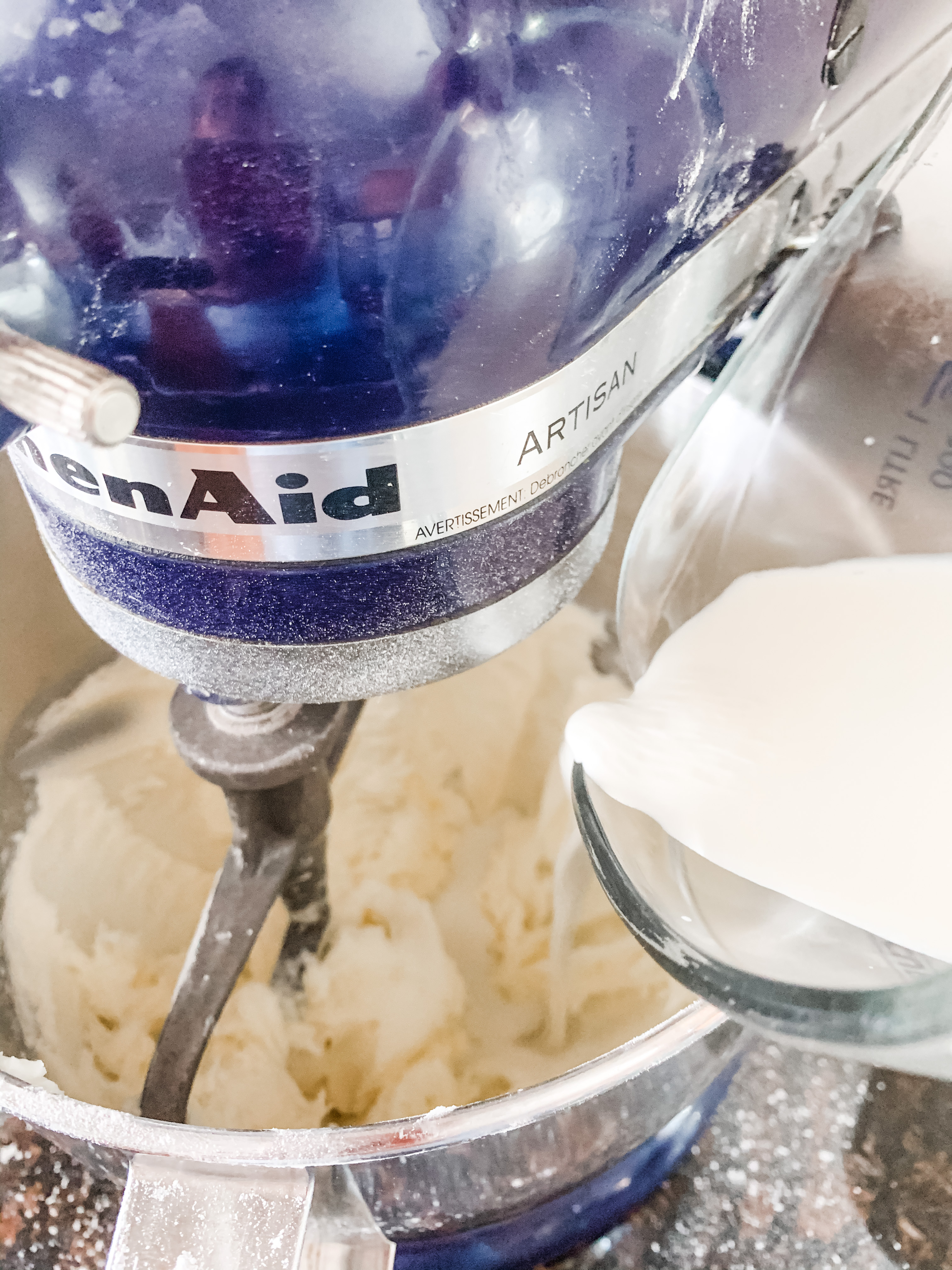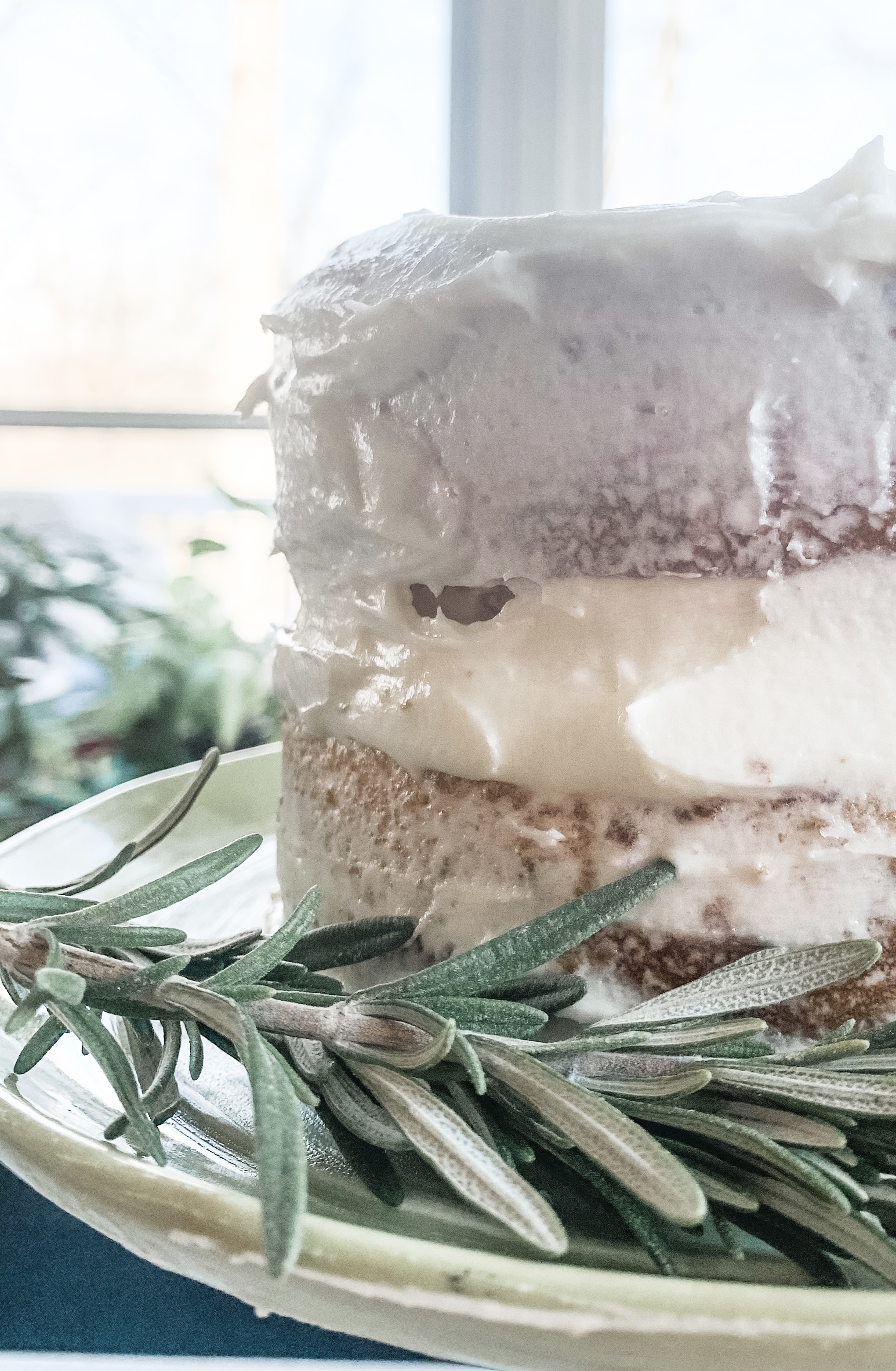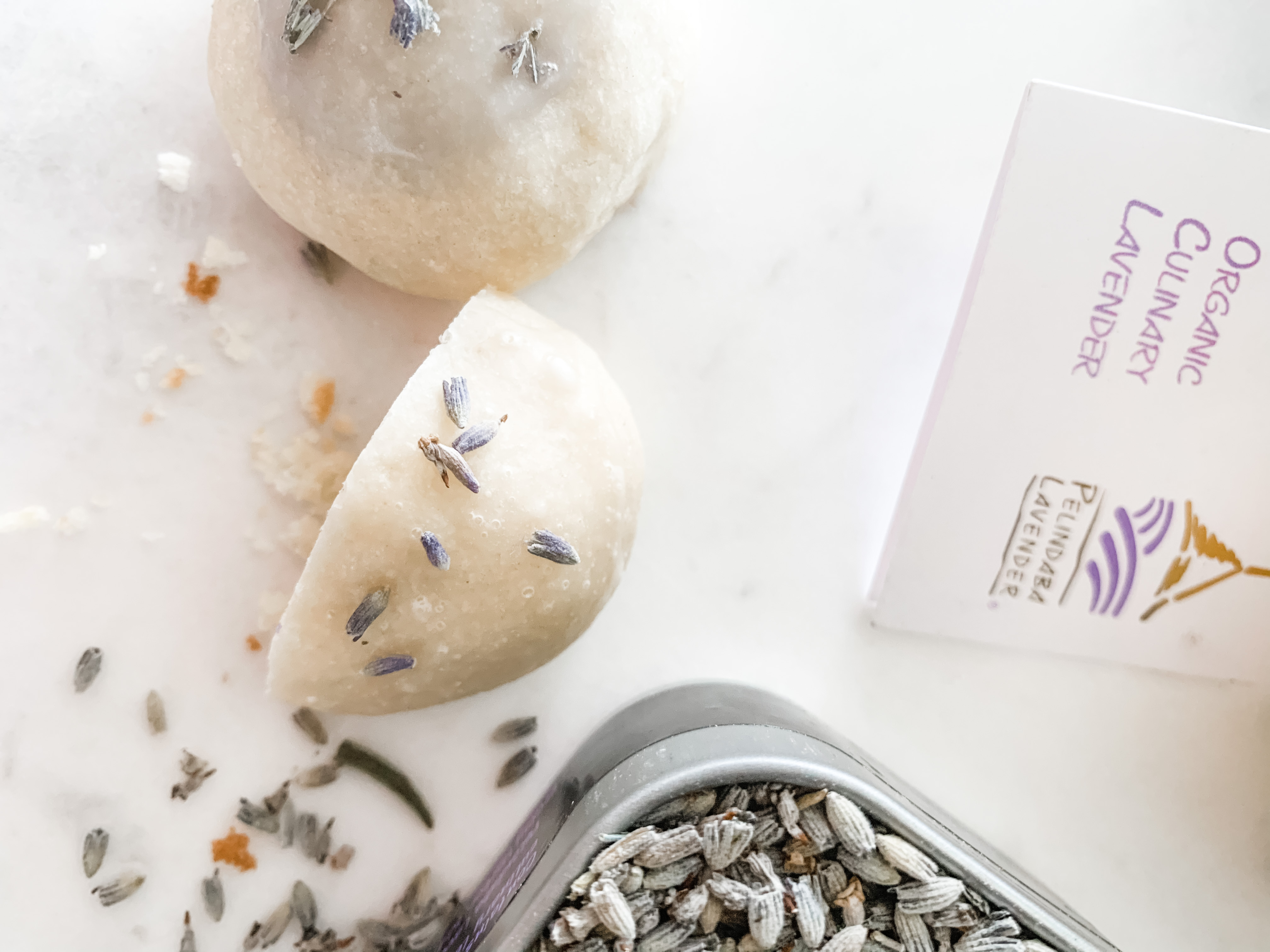 Lemon Lavender Shortbread
Ingredients:
1 cup butter softened
1/2 cup of sugar
1 teaspoon vanilla extract
2 Tablespoon lemon zest
2 cups all purpose flour
Directions:
Preheat oven to 350 degrees
Cream butter and sugar until fluffy
Stir in vanilla and then add lemon zest
Add flour, mix well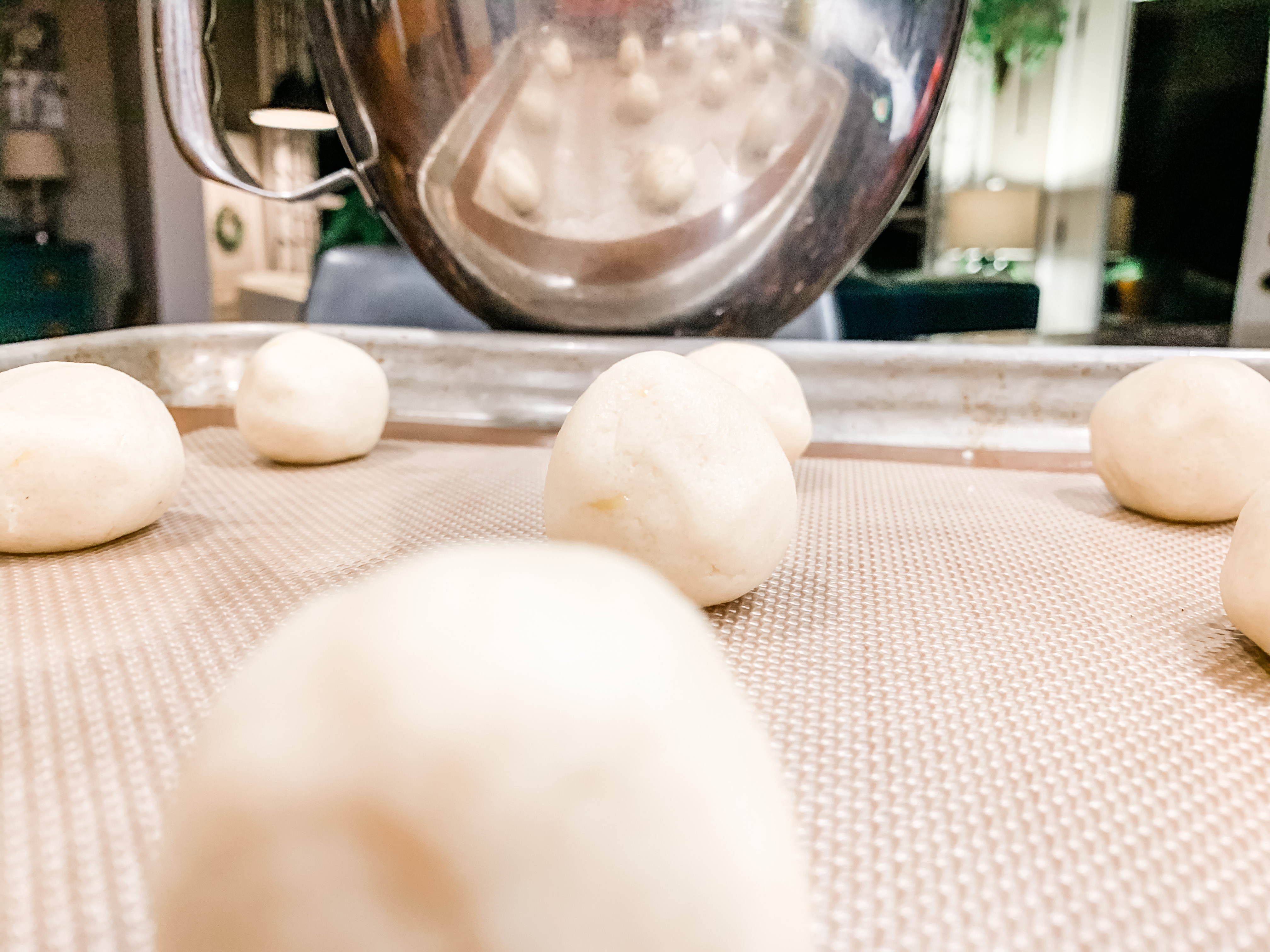 Roll dough into balls and place on cookie sheet
Flatten with the bottom of a glass dipped in flour
Bake for 10-12 minutes or until just golden on the edges
Let cool on a baking rack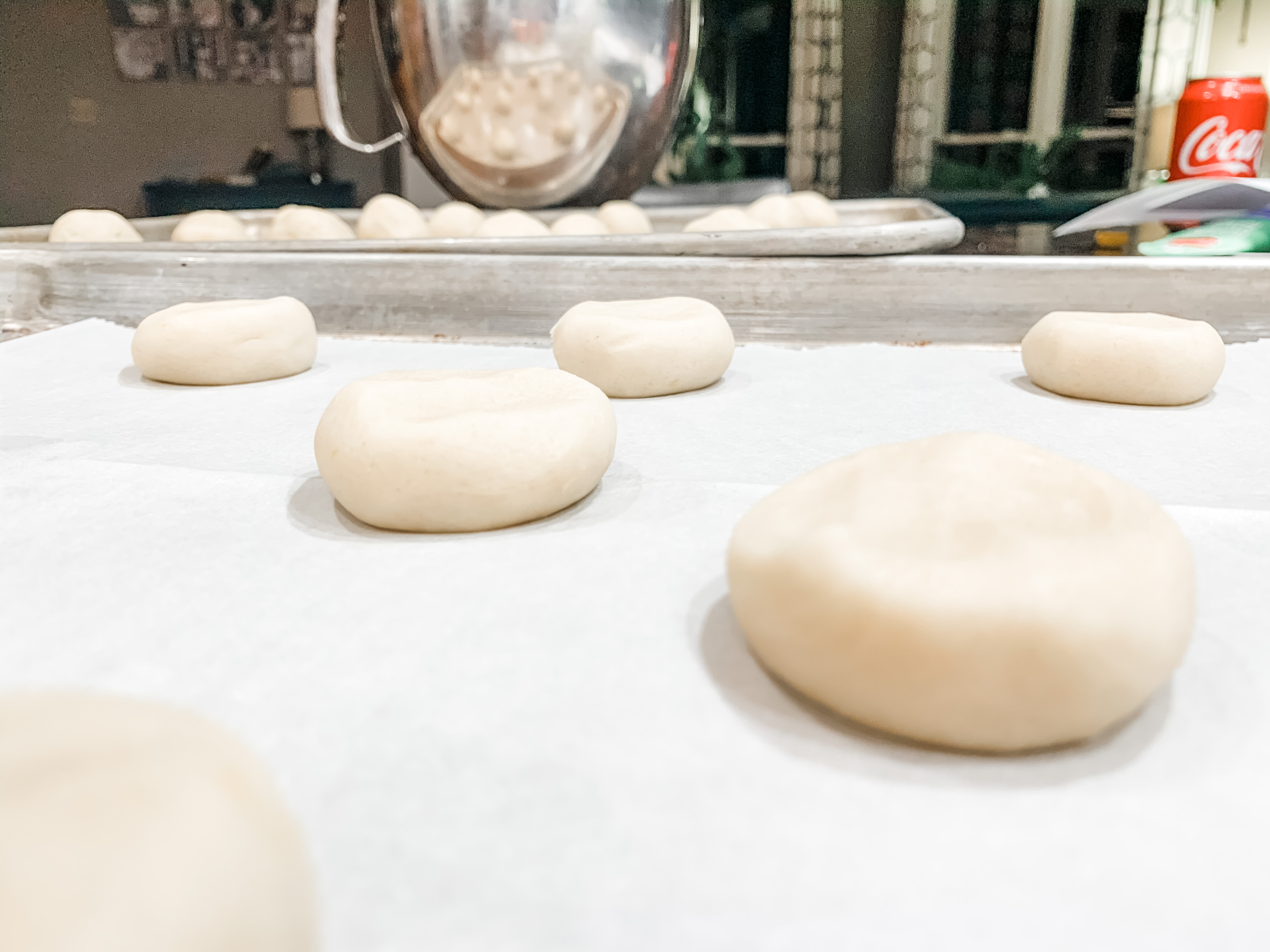 You can make a glaze for these or just use extra icing from the cake. That is the best. The only lavender is the garnish but if you use the icing you have the infused cream and that adds such a subtle flavor.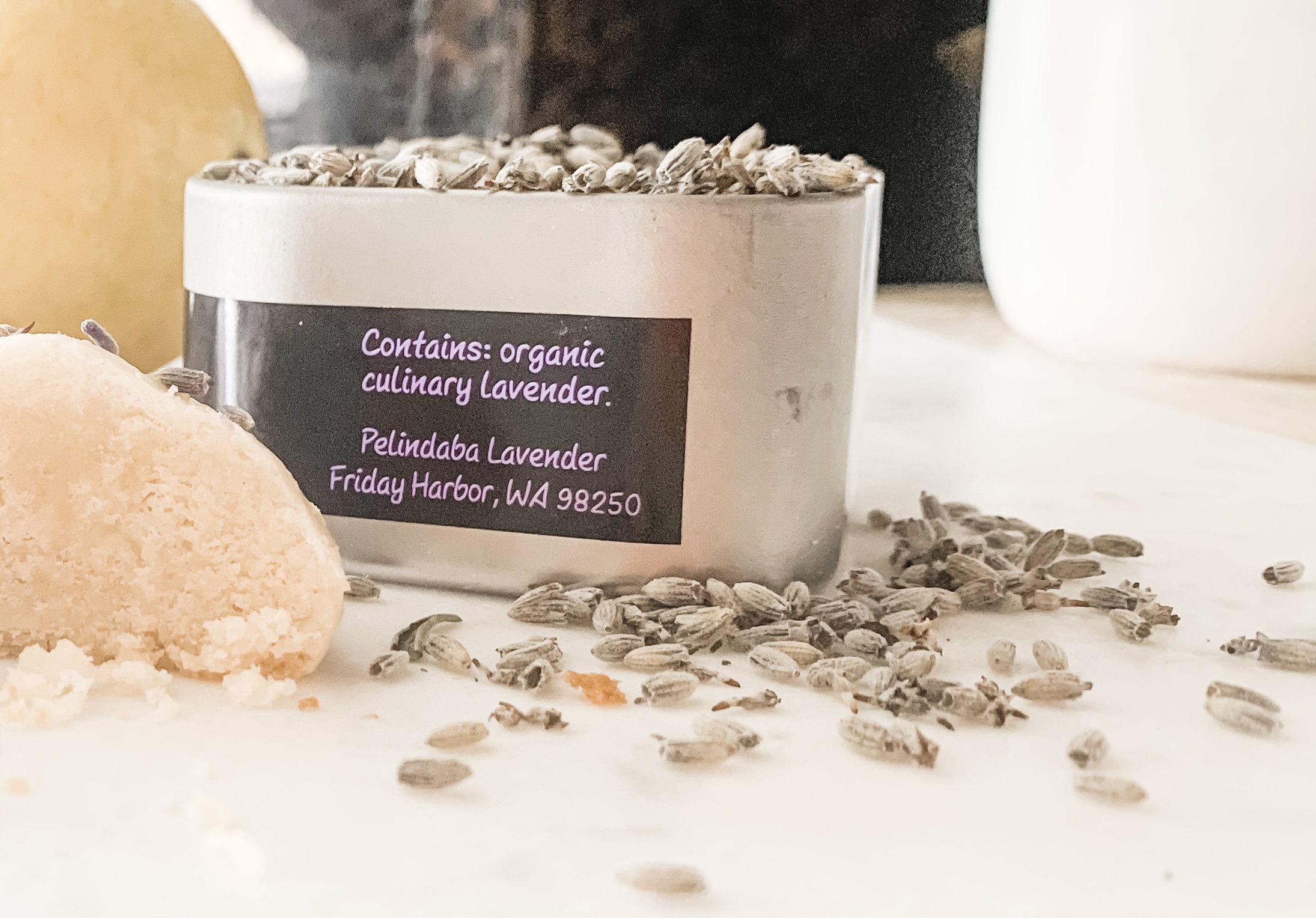 Below are cookies with the glaze made of powdered sugar, heavy cream, and vanilla extract to taste.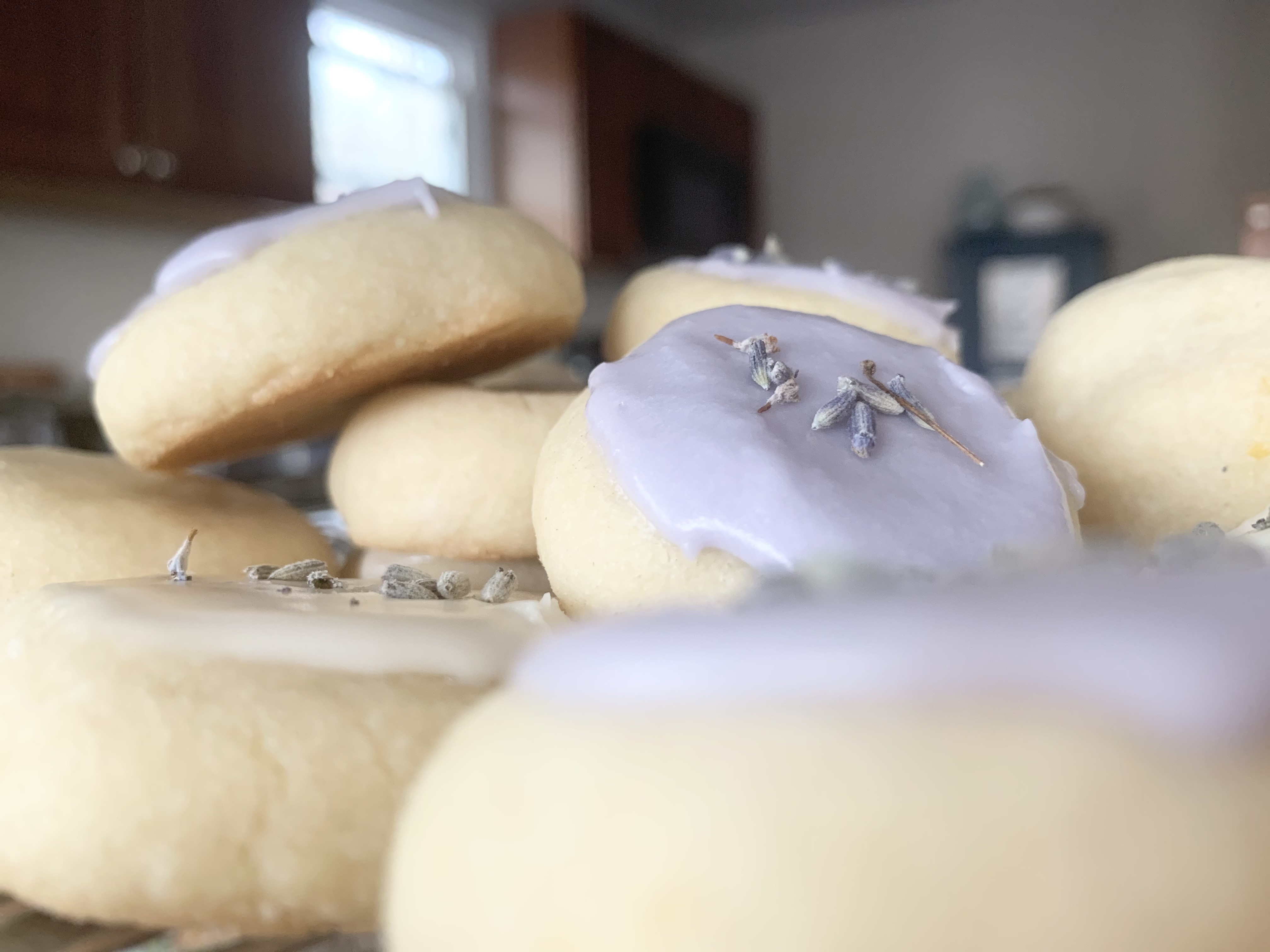 Thoughts on lavender…It is a little difficult to find in a grocery store. I purchased online from Pelindaba Lavender and Penzey's Spice Shop in Rockville, MD.
You could even strike out at a Lavender Farm if you are there too early in the season. Call ahead.
Lavender has a very strong flavor, go lightly so your creations don't taste like soap. You can use any leftover lavender in some epsom salts, to make tea, or put in an organza bag and pop in your dresser.
I tinted the glaze then the icing with a little violet icing coloring. On some I overdid it, but on the others it was the perfect soft color. I'll be making these for a bridal shower in the next few weeks.
I hope you get a chance to make these this spring or summer and treat yourself or your guests!
Until next time, XO Regina
Notes: Why do you use cake flour? It is more finely milled therefore it is finer, softer and lighter, all qualities you want in a cake.