Over the weekend I headed out with thrift shopping on my mind, I only made it to one store but it made me happy. It had been awhile.
I was scouting around for sturdy bookshelves for my home office redo. I didn't have any luck in the furniture department but how could I leave without a quick glance at EVERYTHING else?!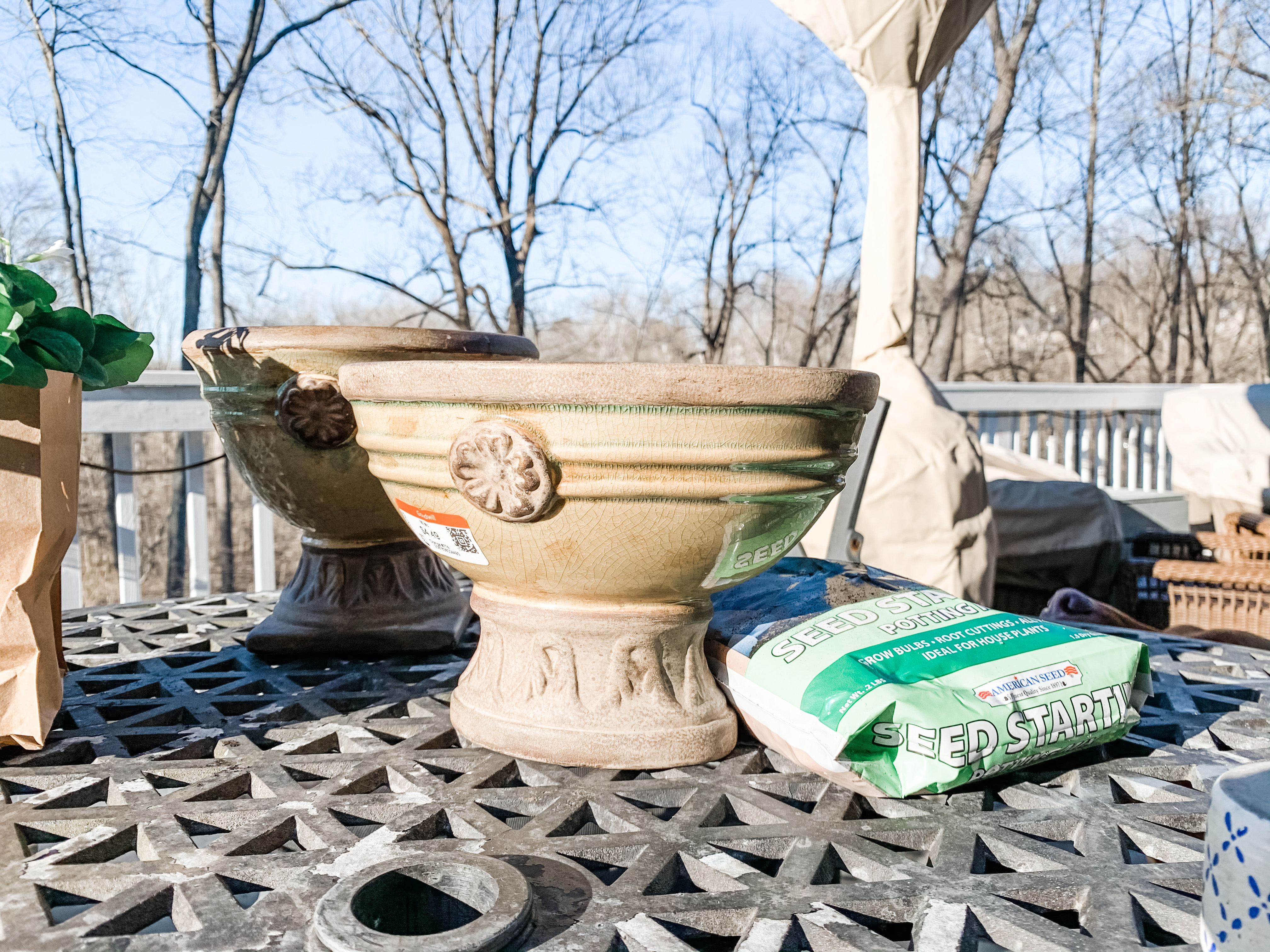 I spotted these two planters and snatched them up. For $4.49, I knew I could transform them into something perfect for my home, inside or out. One was round and the other was an oval shape, the round one is a bit taller.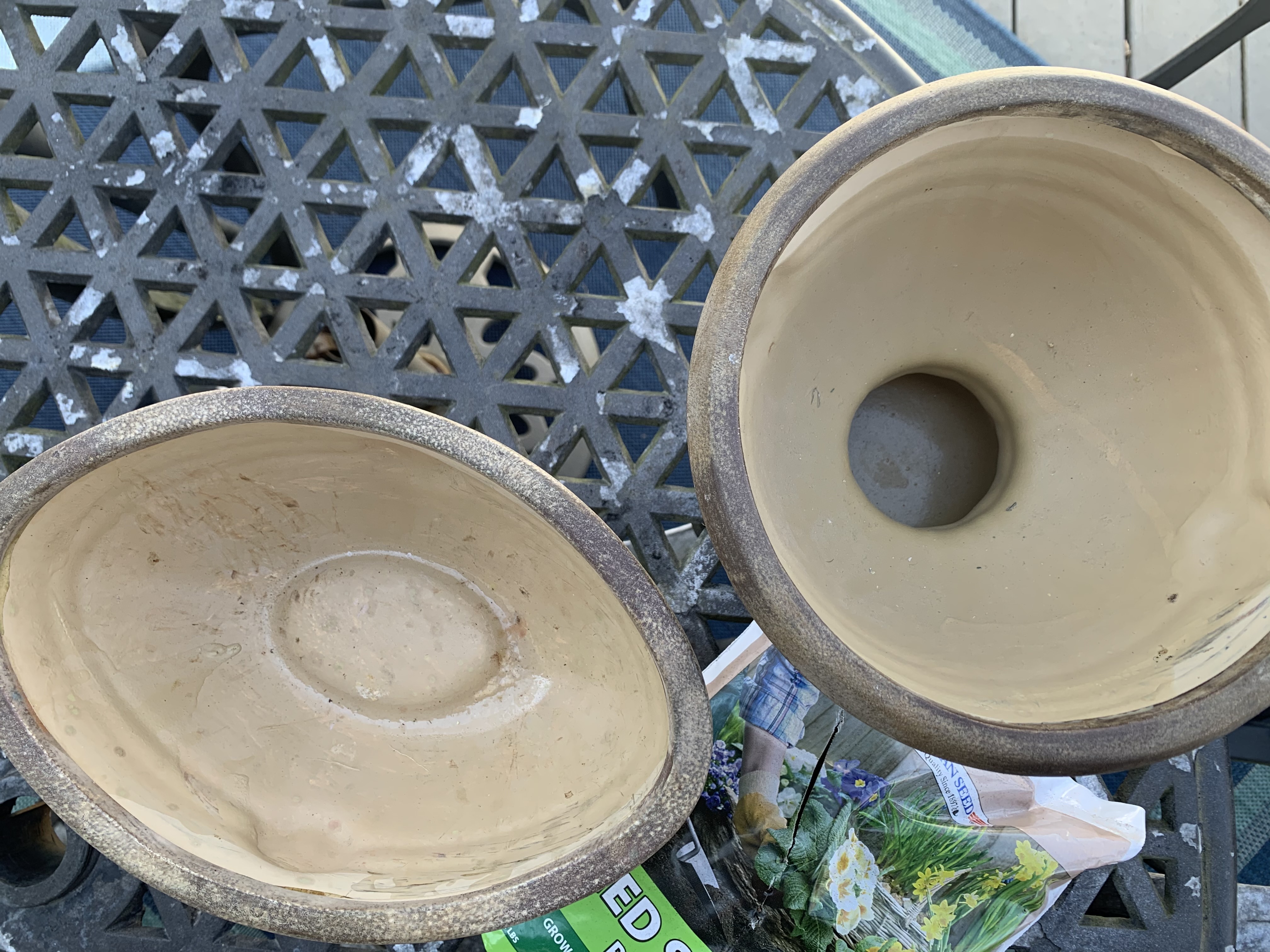 I wanted something neutral so I used my white Kilz chalk paint and a concrete finish paint in grey.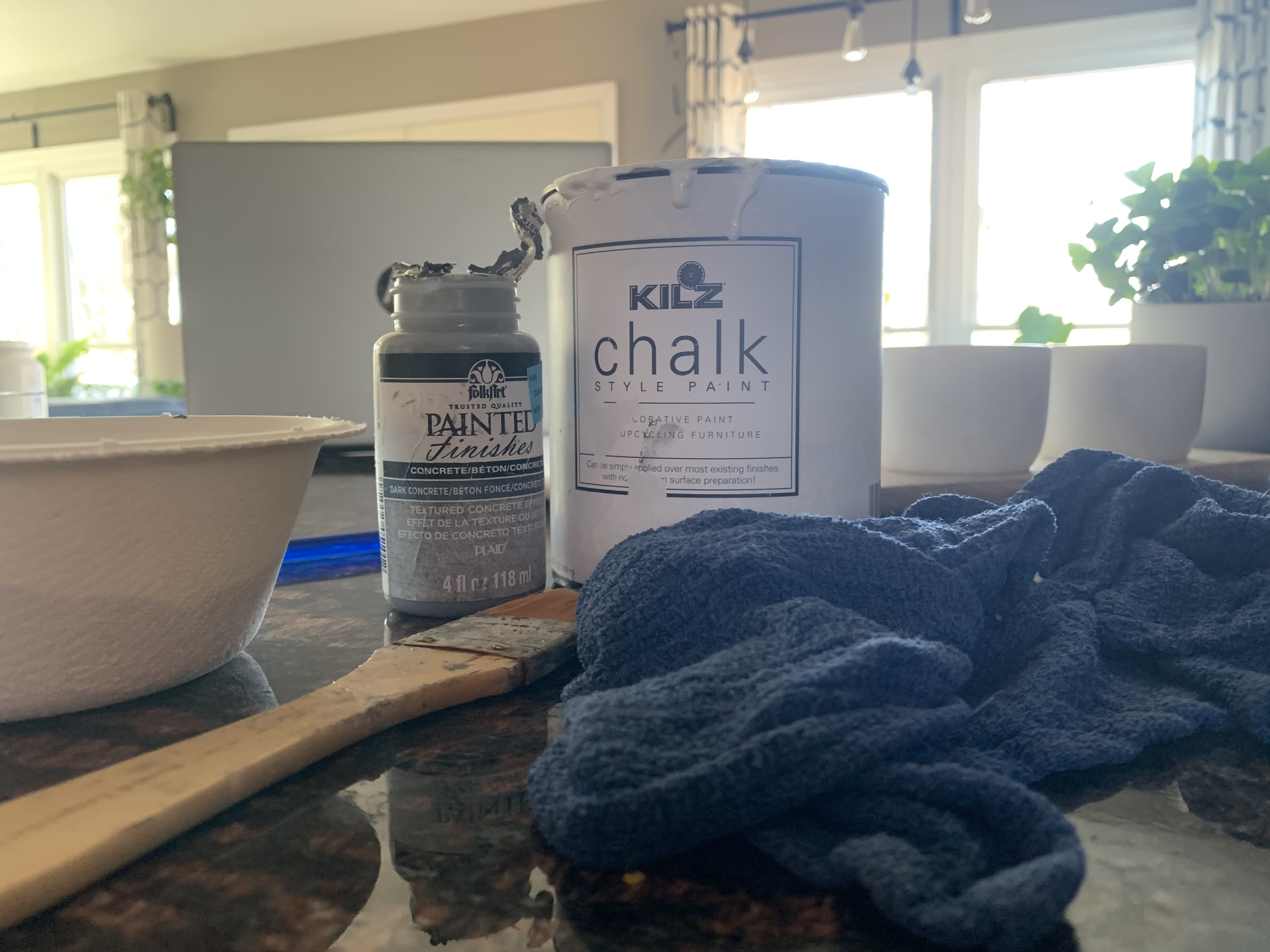 I mixed them together 50/50 and it was a little dark, so I added more white paint. Next I sprinkled baking soda into the paint to give it texture. I stirred and it thickens the paint immediately but it was still easy to spread.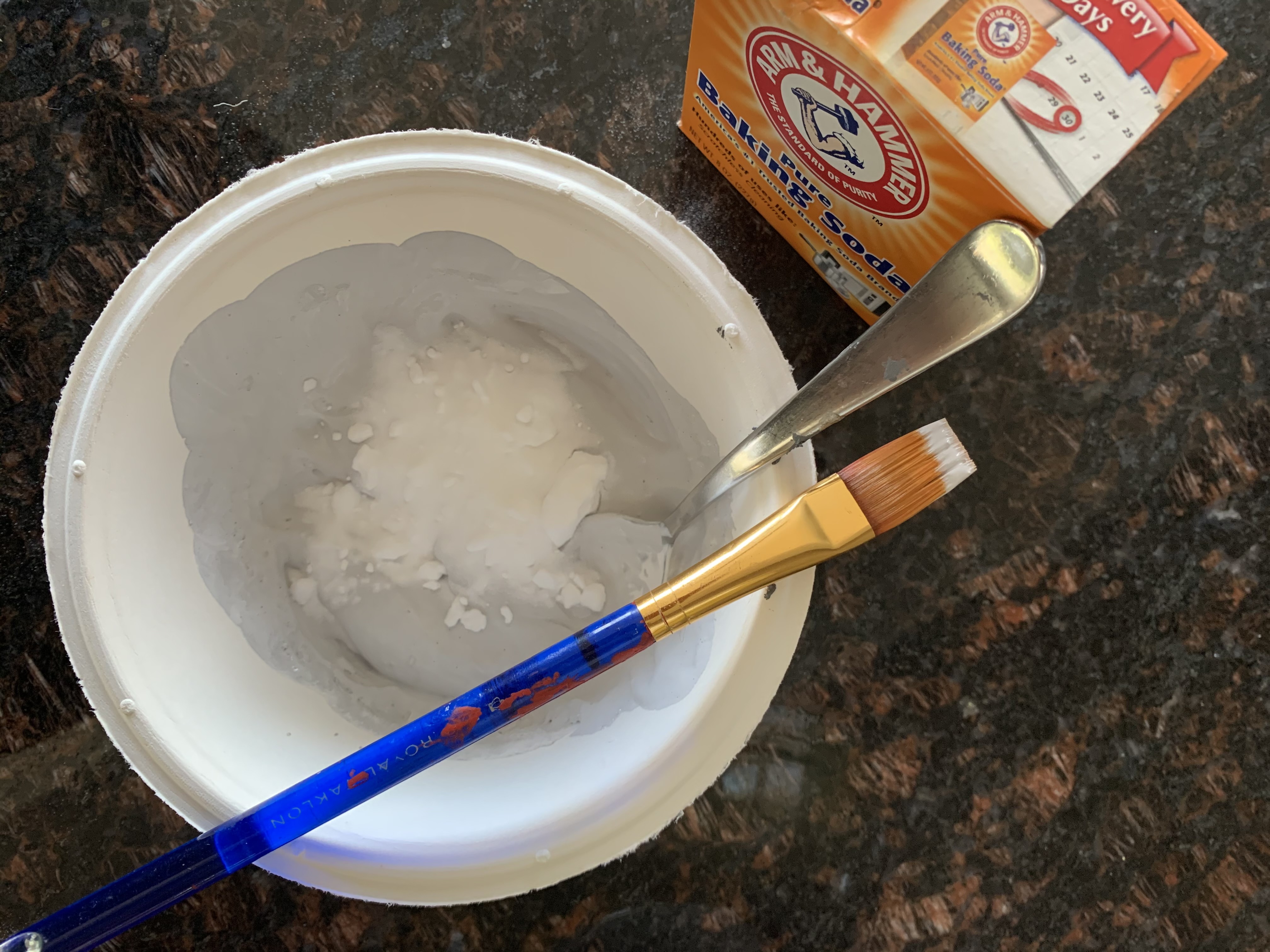 I coated the entire planter with a brush then used the end of the brush to tap the paint to give it even more texture. At first I was going to keep the top, medallion and bottom the color they were but after I started it was too stark of a contrast for me.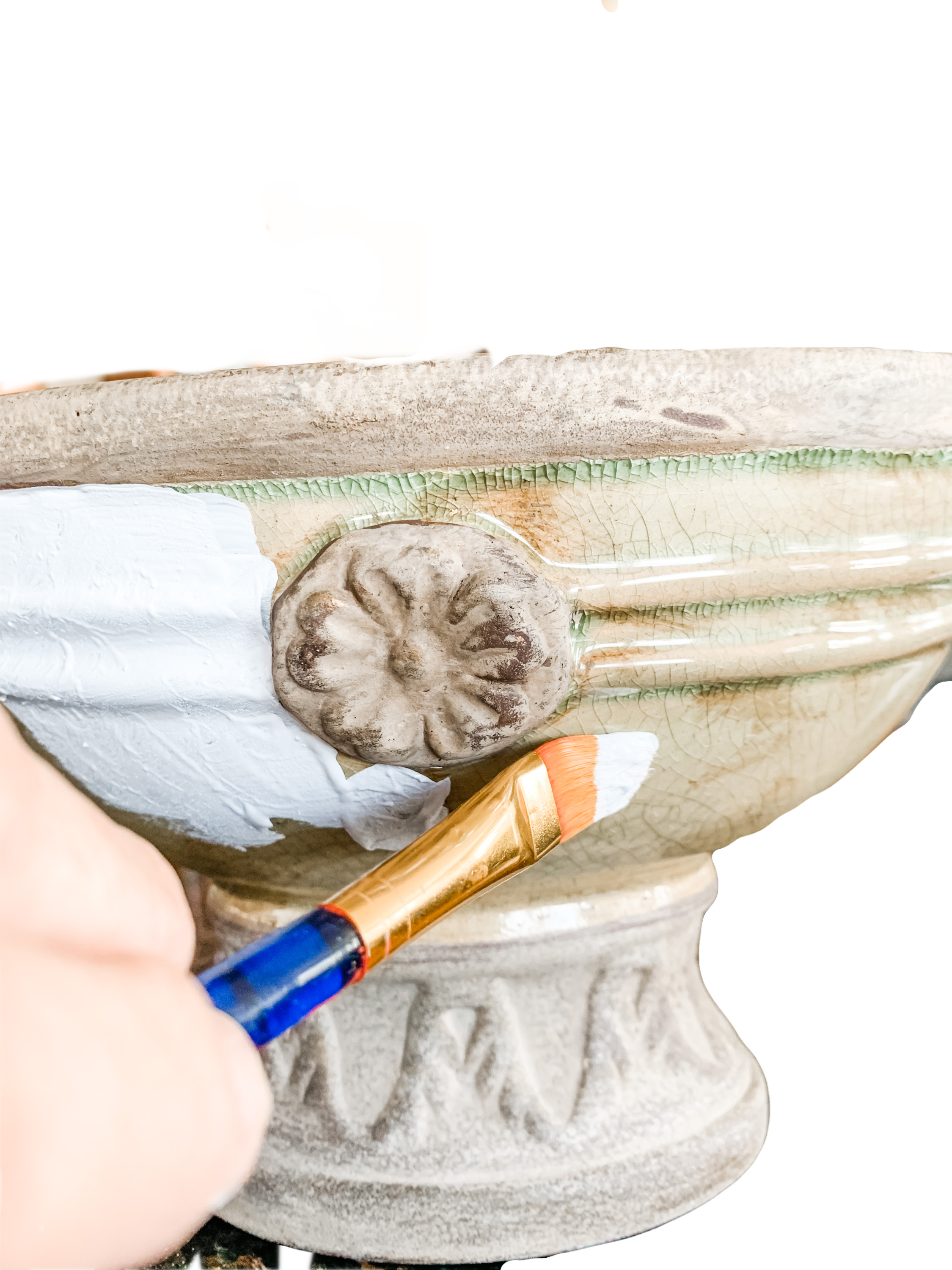 Below you can see the texture.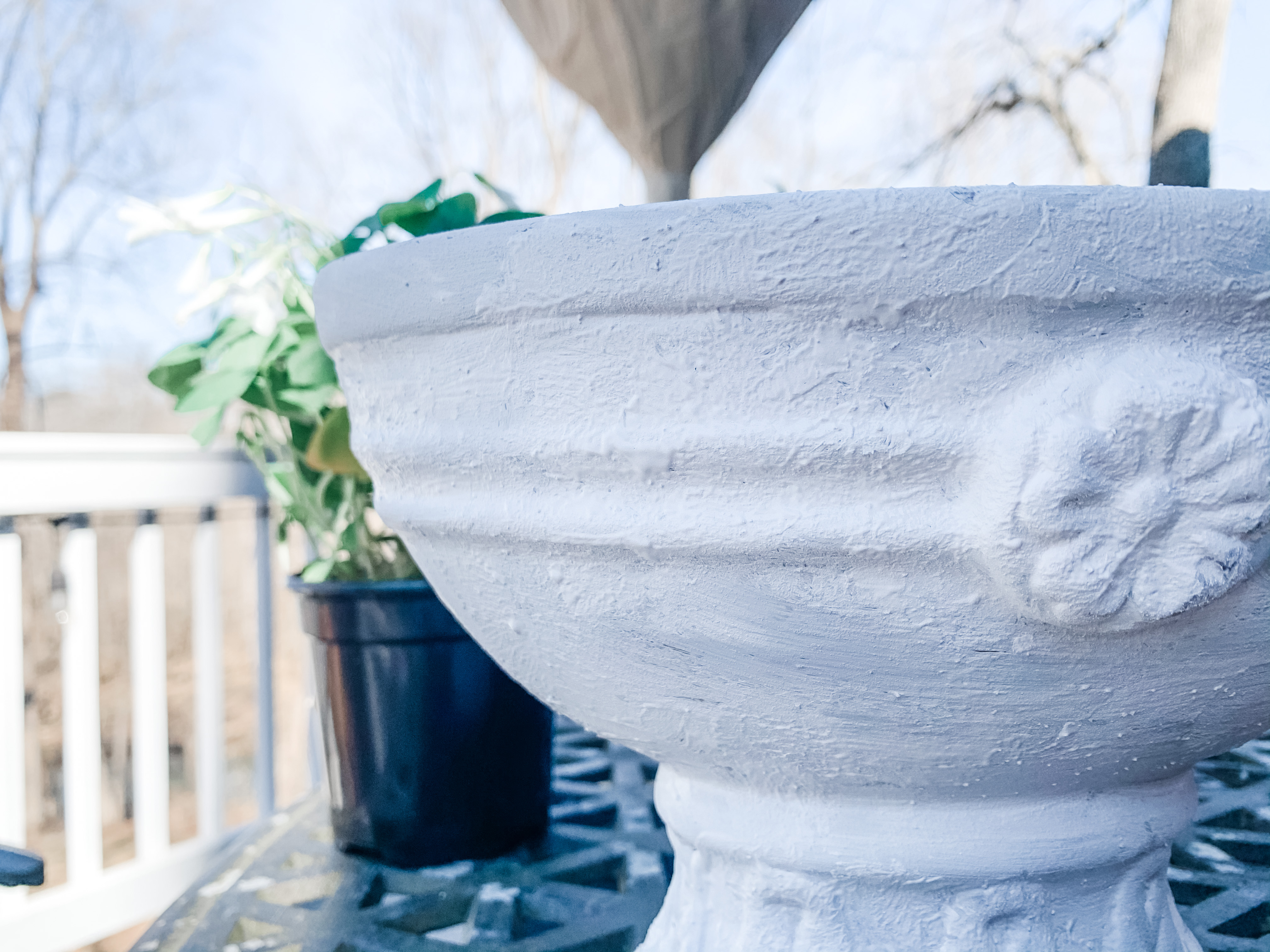 Next I I added an off white color to add even more dimension. I wanted to try and match as close as I could to the footed urn I purchase at Terrain, click here to see.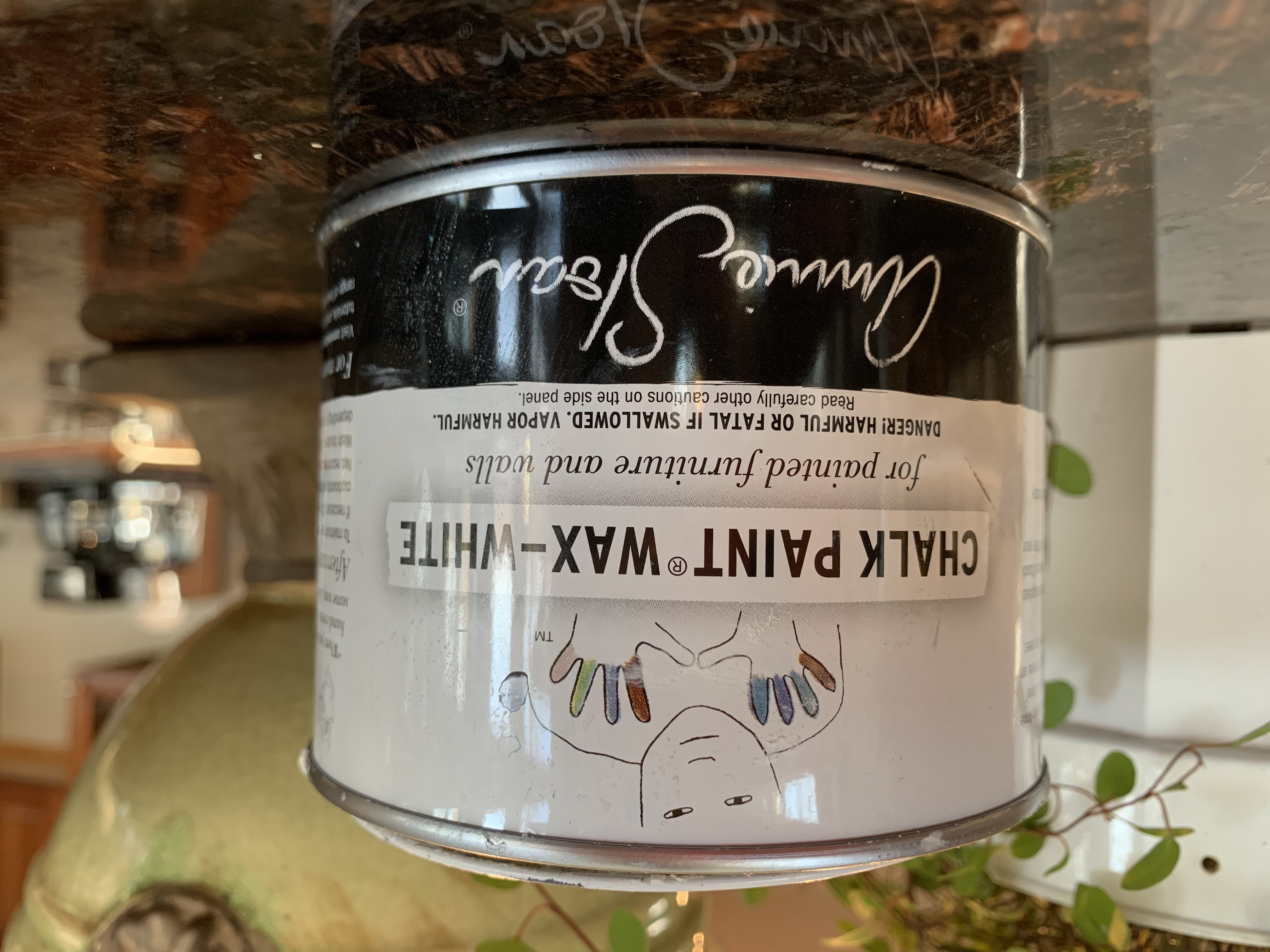 My final step was to use Annie Sloan wax in white to cover the entire planter.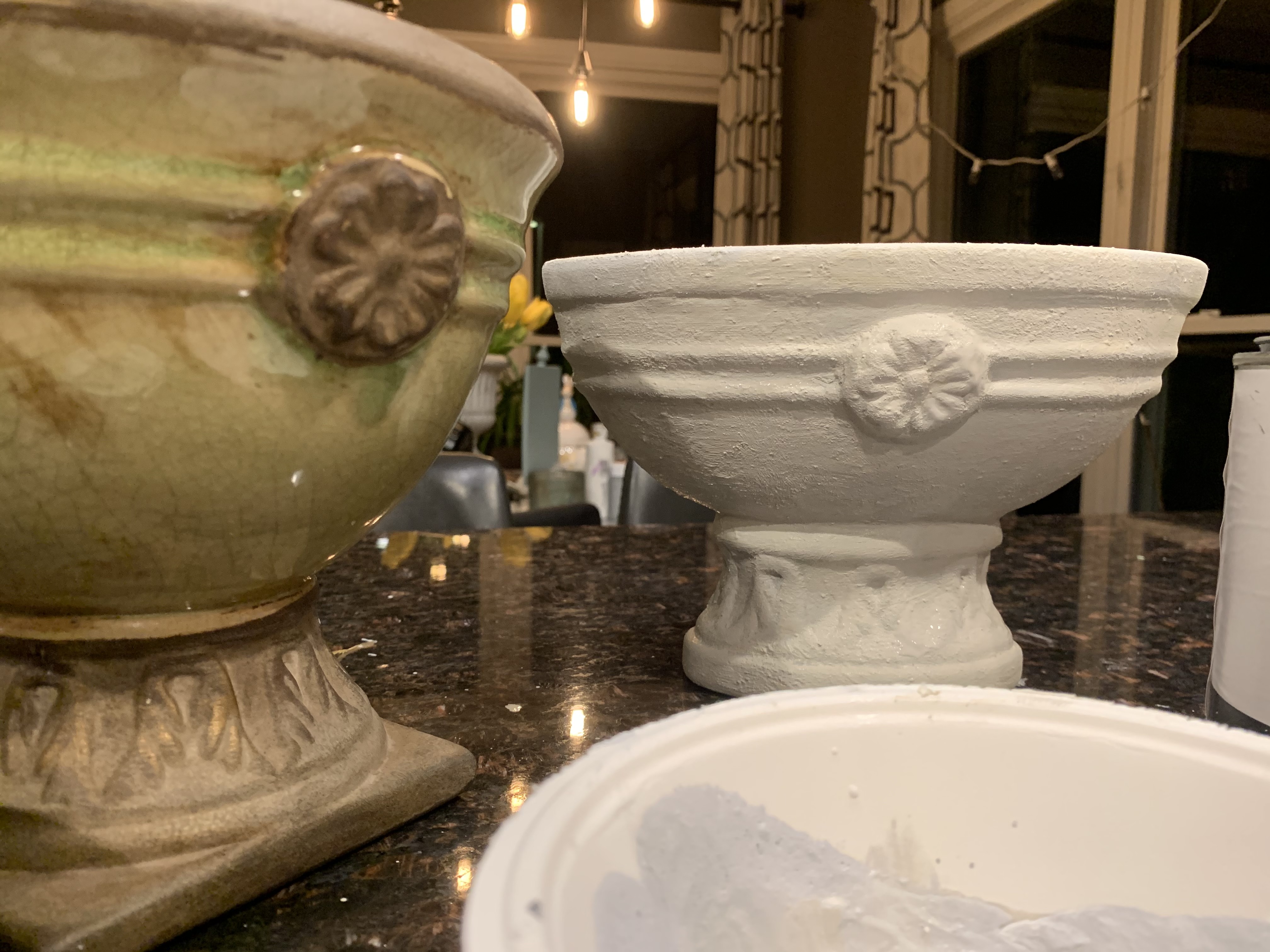 I pushed the wax into the designs and it gave it a nice finish.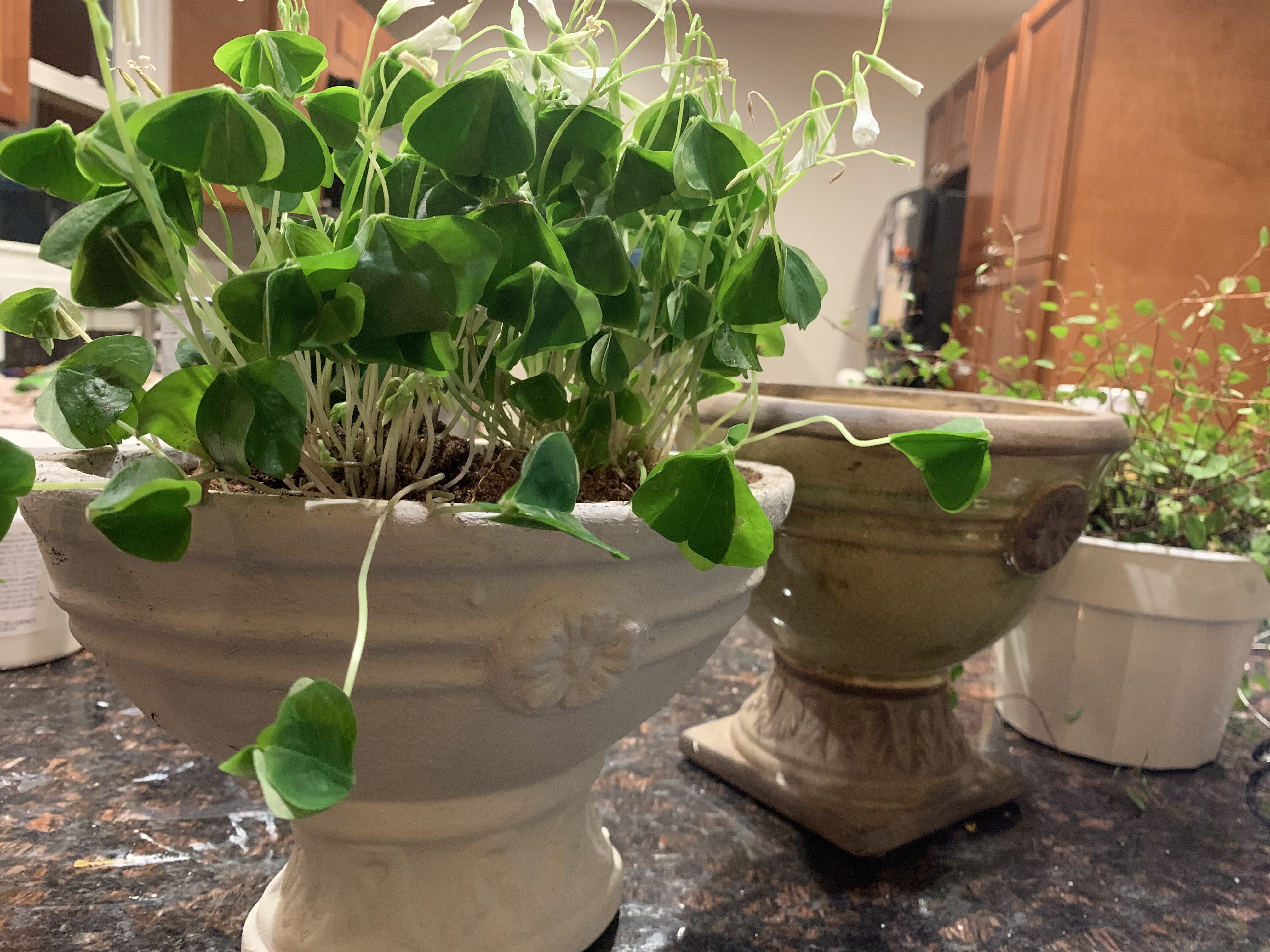 I had to plant my shamrocks right away! I'm loving it and can't wait to complete the second one. Such an easy upgrade – and a bargain at $8.98 for 2 planters.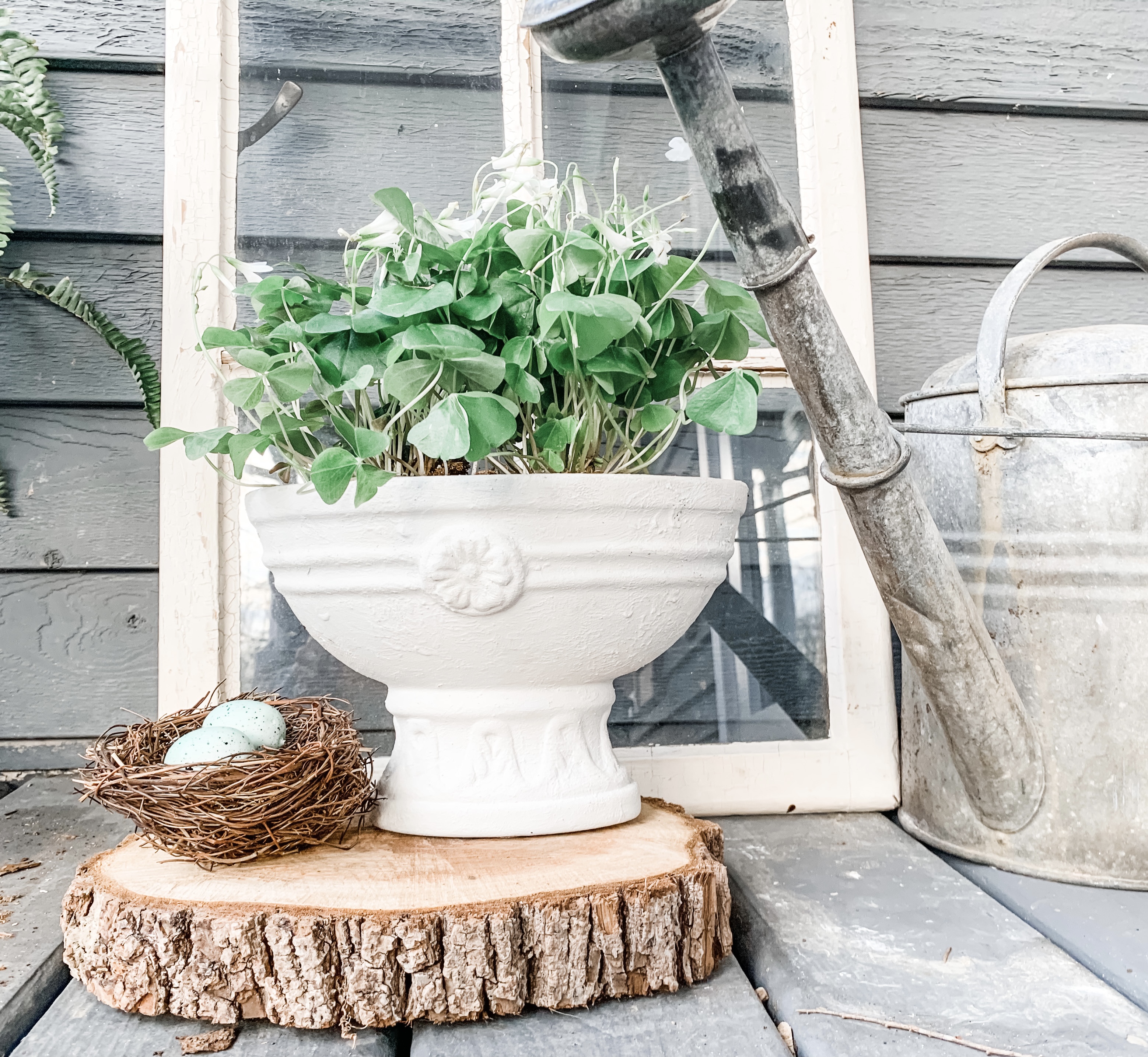 Next time you pass a thrift store, wander in and look at everything with the thought of "what it could be."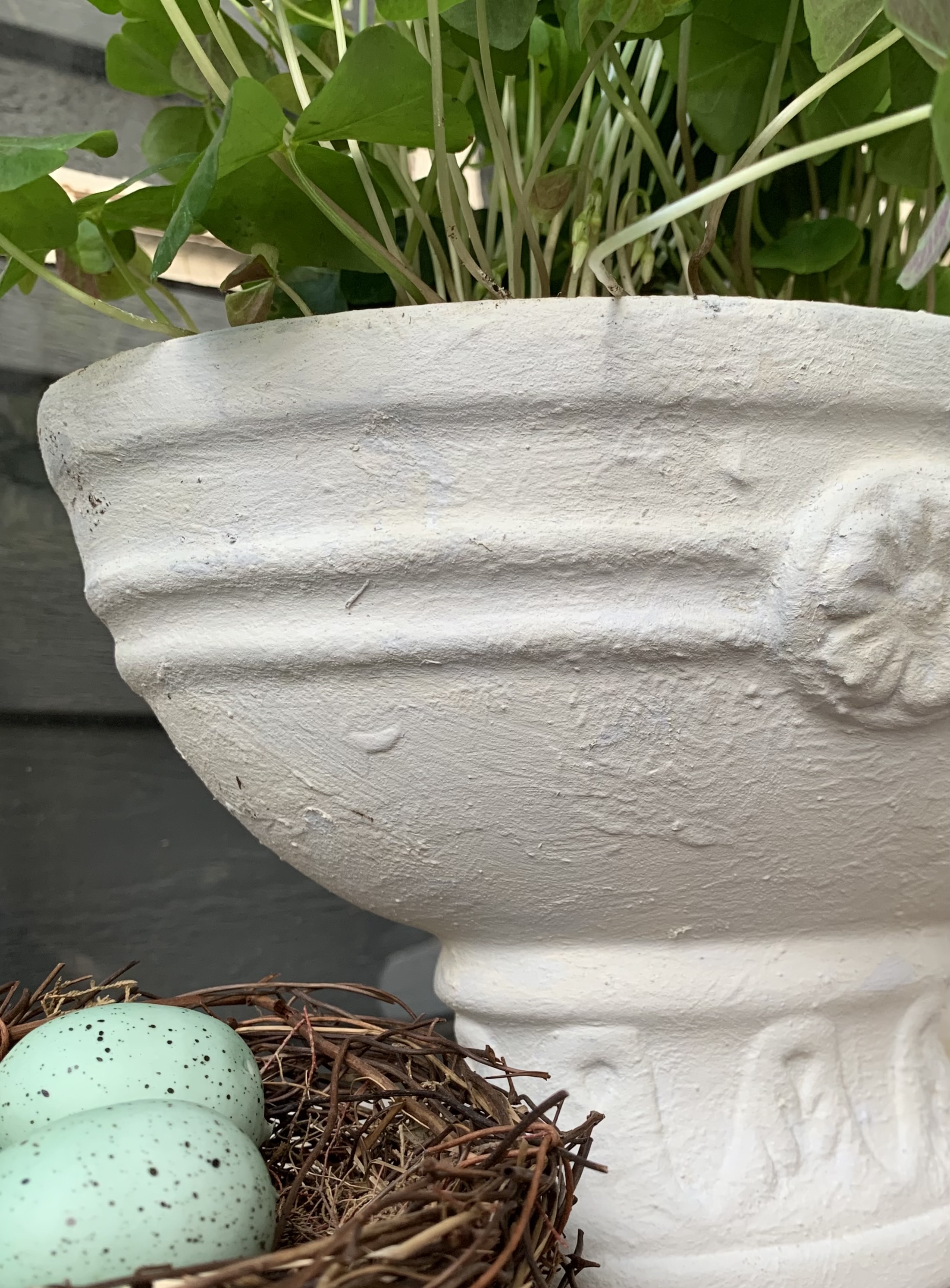 I bought Angel Vine from Etsy and I'm going to make a topiary using the Angel Vine in the next planter. Stay tuned for that DIY.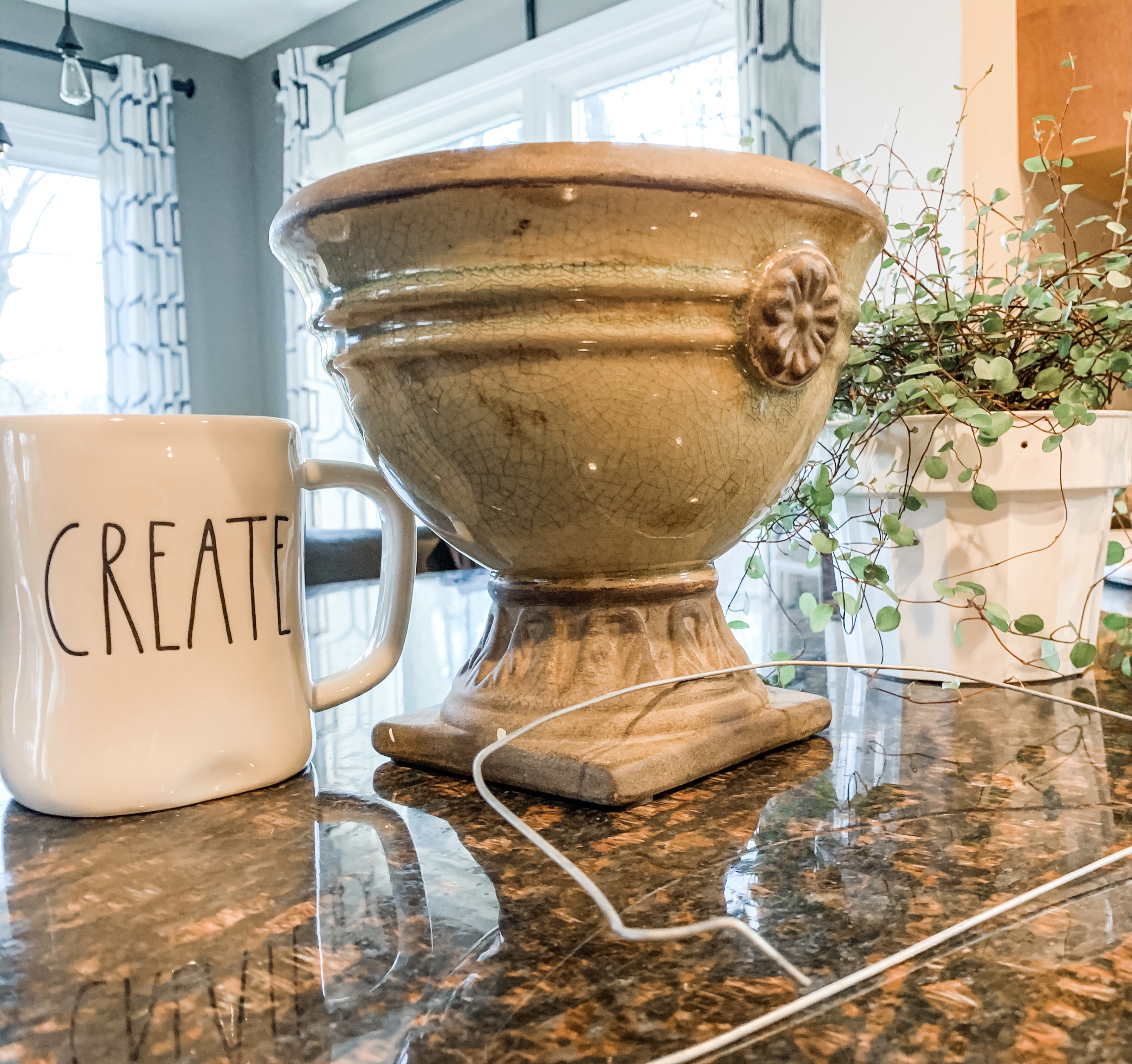 One final look at the easy DIY to create a planter you love. Grab some paint and baking soda and elevate the look of a planter today!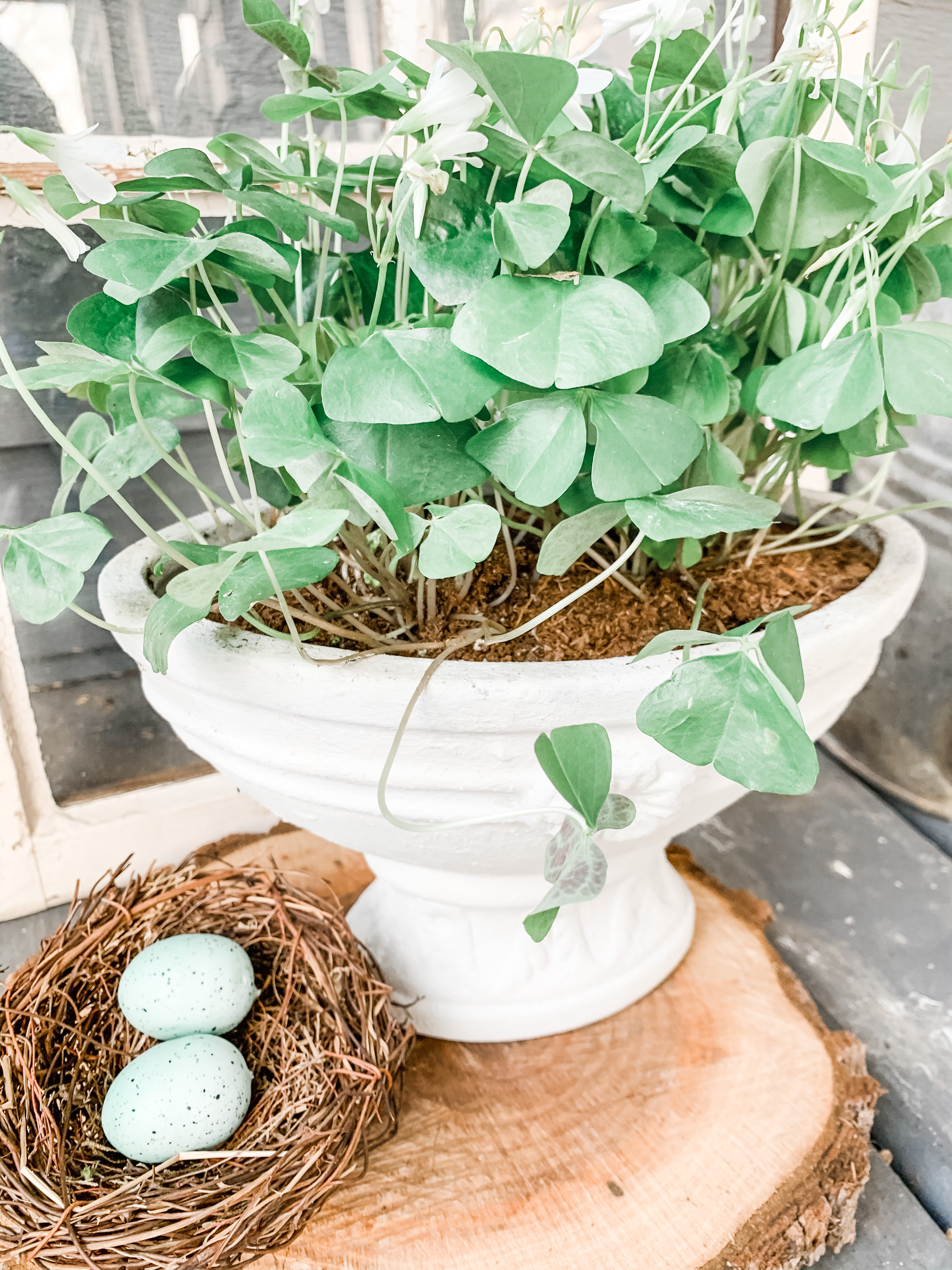 If you'd like to see more DIY projects, or home decor and event planning inspiration – come along for the journey by subscribing to my blog or share it with a friend! Thanks, Regina XO