Happy Weekend!
I was feeling so inspired after my evening dog walk.
The daffodils in my yard are just peeking out from the ground under layers of leaves, but on my walk I spotted a clump of daffodils on the edge of the woods.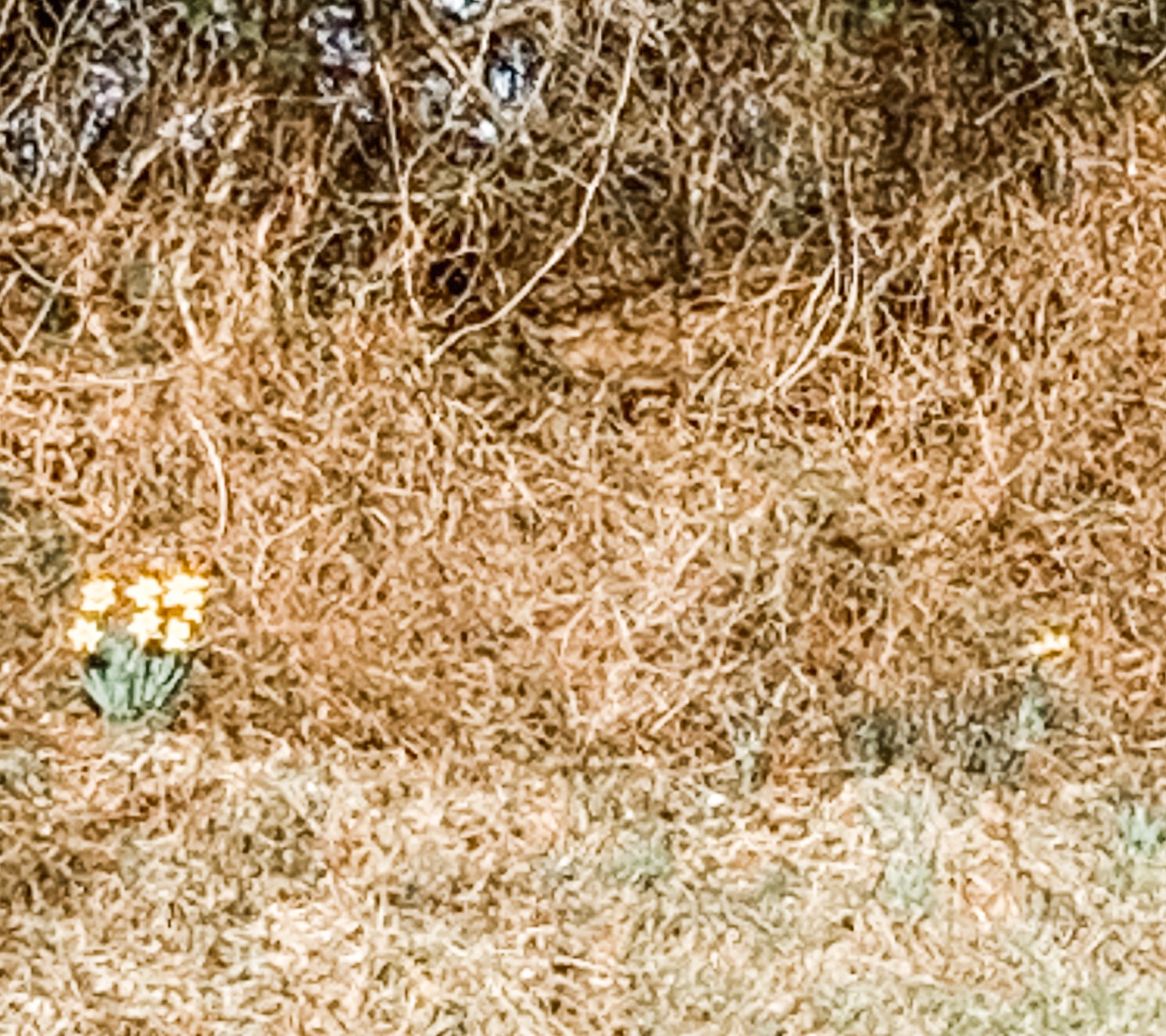 As I walked closer to take a picture, I was surprised to hear a the most glorious chorus of spring peepers.
My first of the season and a favorite reason for keeping my windows open at night.
So of course peepers mean spring and spring means wreaths. (in my world) I've seen so many wreaths this month, full, faux, festive, fancy and whimsical.
I tend to like a more sparse wreath…I also like to repurpose my wreaths.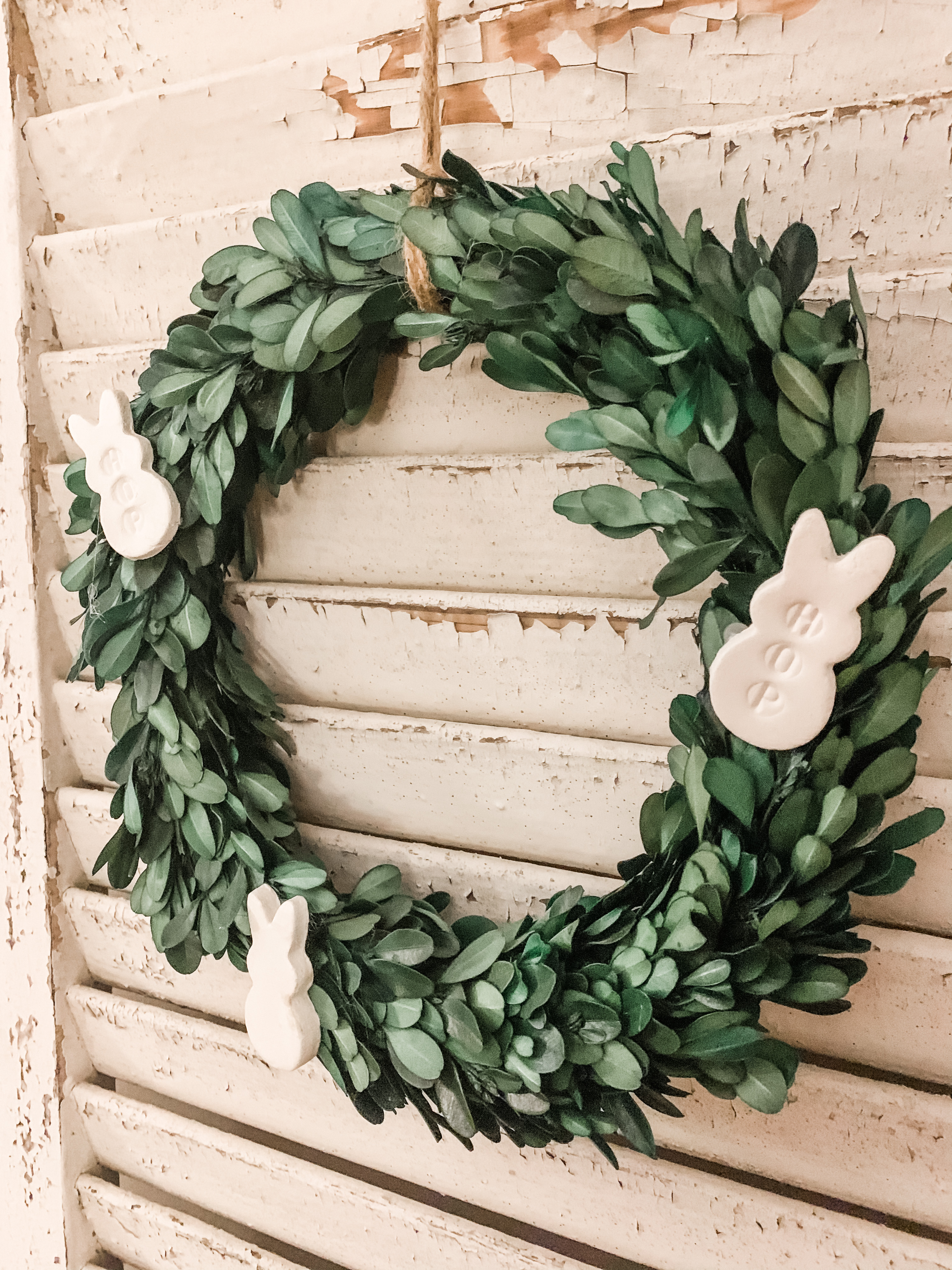 This preserved boxwood wreath is always hanging on a vintage shutter. I just glued a few bunnies like I made the buttons out of and boom…a spring wreath. I'll just take them off after Easter.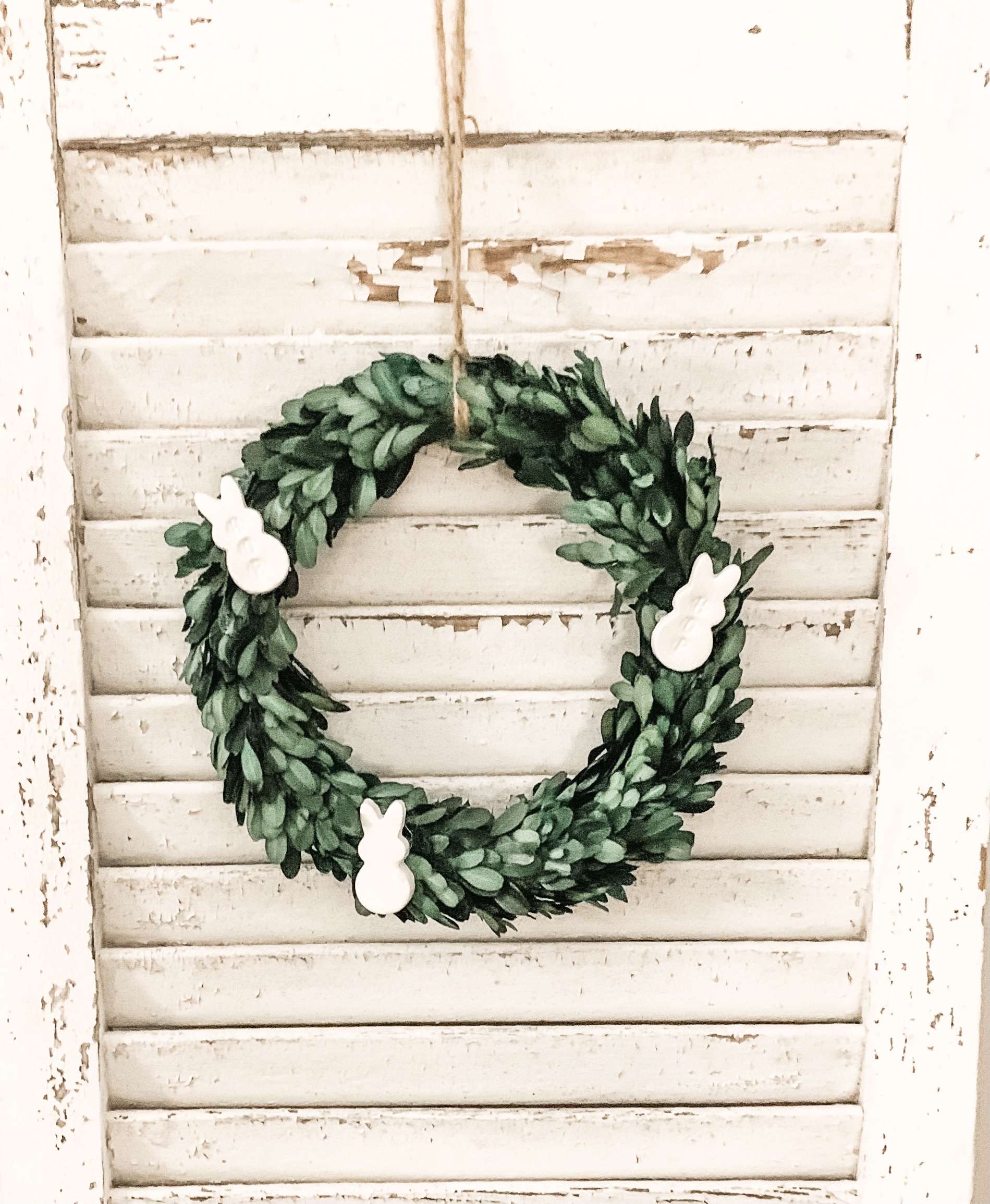 Are you a full and fancy kind of wreath person?
All I know is when I look at the cost of wreaths in the stores, it's crazy isn't it? I don't even know the last time I bought one.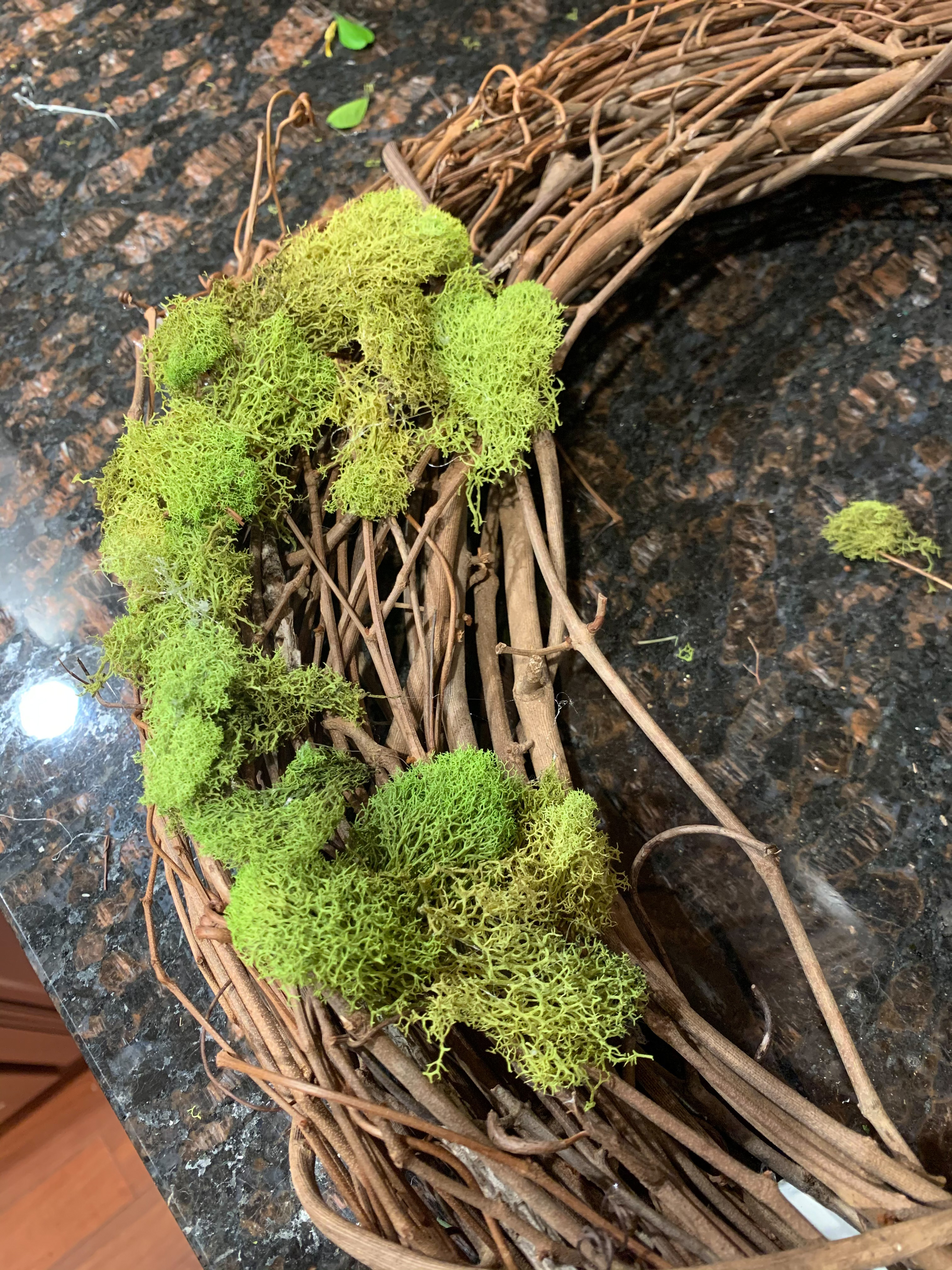 The best thing about making your own is that you can recycle wreath frames, wreath hoops, rings, grapevines, you name it. So that's exactly what I did. I started with the grapevine wreath I used for fall. Glued on some moss, attached a ribbon and a birds nest with two eggs.
I also used a skinny grapevine wreath that has been perched on my mantel, floral roping, preserved boxwood from my trip to Terrain and a flower and birdhouse pick from Michael's.
You could do so many things with the same materials, it just depends on what strikes your fancy.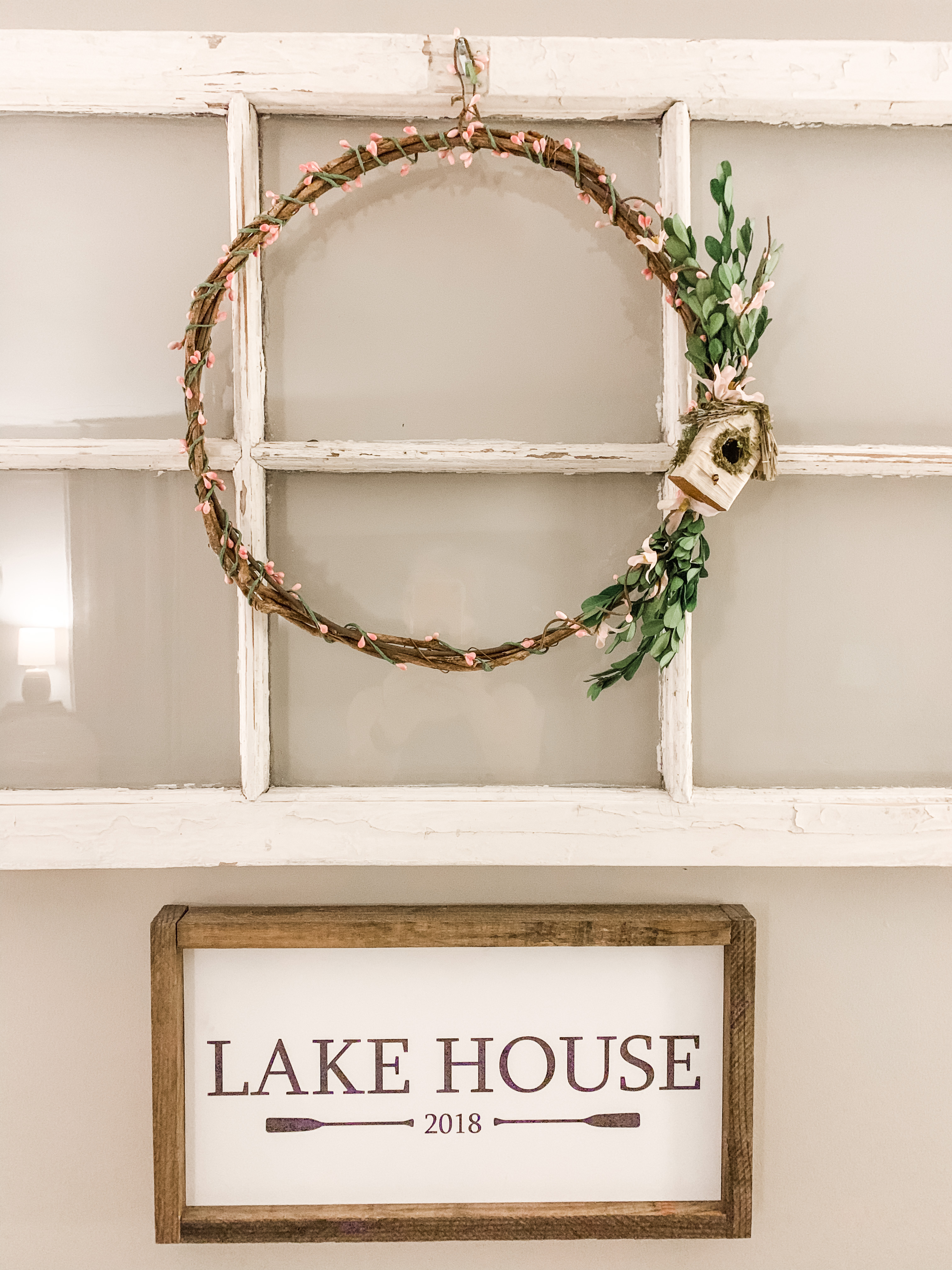 You could also glue the birdhouse pick up straight and place have the boxwood at the bottom like this. No right or wrong, just what you like.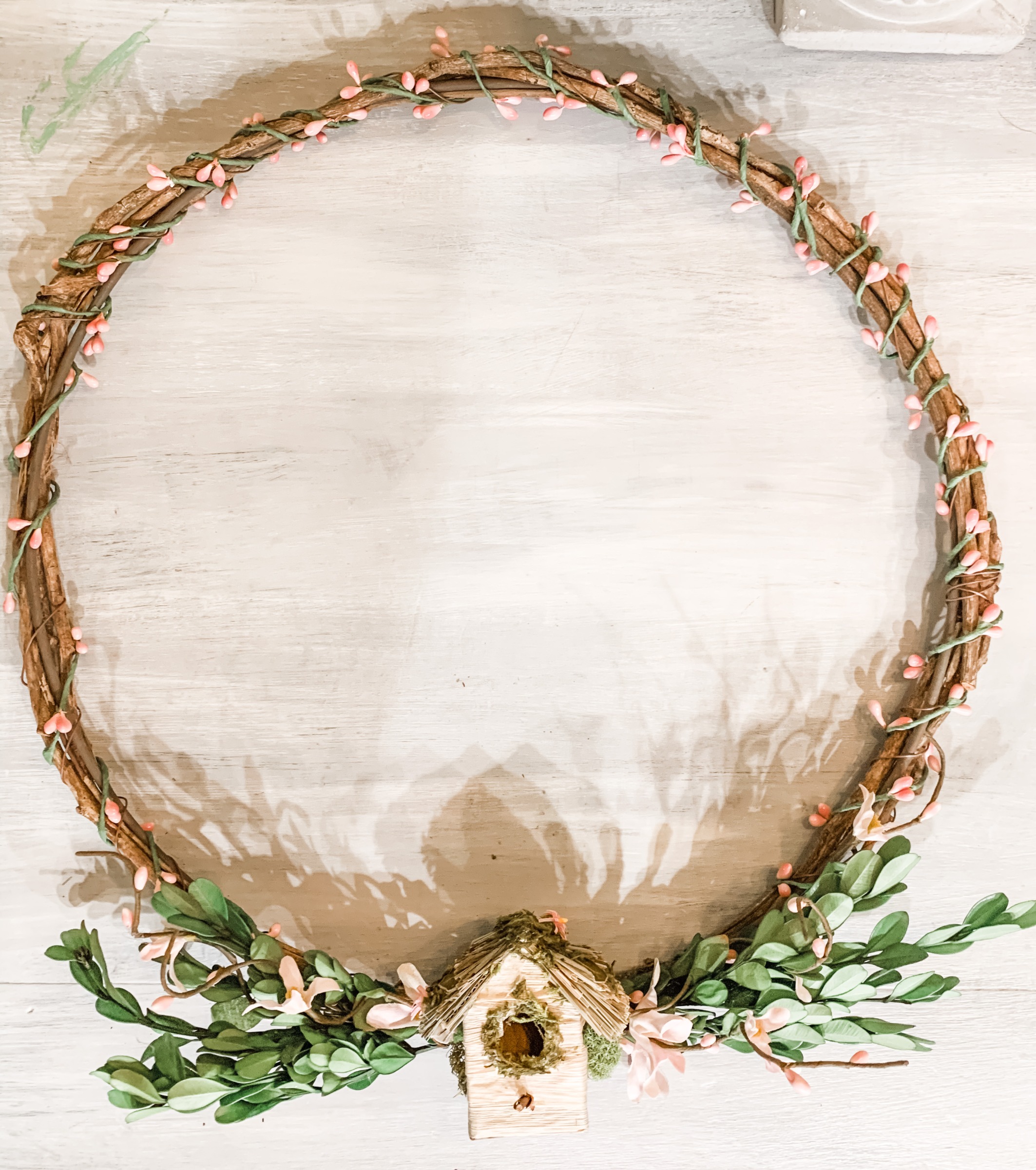 I hope you've been inspired to find an old wreath frame, or wreath, buy a ring, or grapevine wreath and start creating something that makes you happy and says SPRING to you. Oh and stay tuned for a super cute coastal wreath.
Have a wonderful weekend and if you enjoy what you see on my blog, consider subscribing and you will get an email each time I have a new post.
Thanks for stopping by – and come back soon! XO Regina