Are you a golfer? Do you have a golfer in your life? I've created a list of must haves for golfers.
I am a golfer – I absolutely love to golf. Years ago I thought it was a waste of time. It took people away for hours. Then in the early 90's I got invited to attend golf school for free in Florida. I went. I've always played sports and this sport was played outdoors around nature. A perfect combination for me.
After my second of three days at golf school, the instructor (I remember his name – Fred Featherstone) asked if I could possibly hit right handed. I am left handed and apparently he thought I might do better if I switched.
I did not.
Golf has been part of my life a long time. When my son was 7, he began to golf. We would travel across the Bay Bridge (about a 50 min drive) to play on a beautiful course where juniors were only $5.
Sometimes I would tell the starter about the importance of us having time together so we could play alone. Sometimes it worked and sometimes it didn't. We played often and I cherished those times. I still do. Below he was my caddy for the Senior Olympics.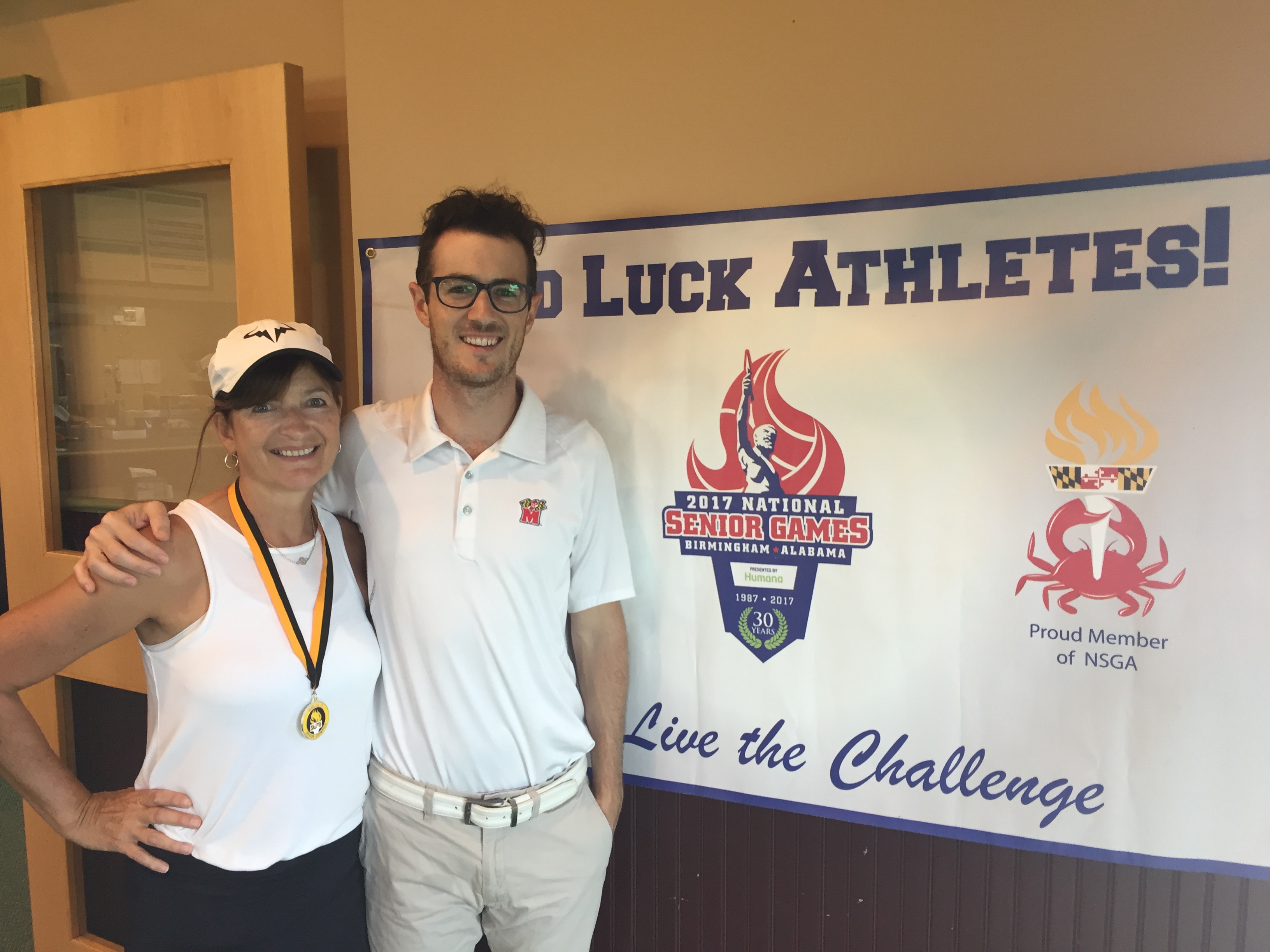 My only request for Mother's Day this year was that we play together.
My son went on to play in high school and college, and by the amount of golf I've watched, I should be a scratch golfer…
Along the way I learned about ready golf and course etiquette. Despite knowing these things, on occasion I was less than a good fan.
There was the time during a college match where I was perched at the top of a big hill overlooking the green on a par 3 at the 17th hole. The match was coming to a close…
I sat down with my backpack full of crackers, candy bars, fruit and gatorade that I would toss to him during the round.
Anyway, I was rearranging items in my bag and laid down an orange next to me. I bet you can guess what happened next. Right when it was my sons turn to putt, the orange started to roll down the hill, it was heading right towards the green and was picking up speed.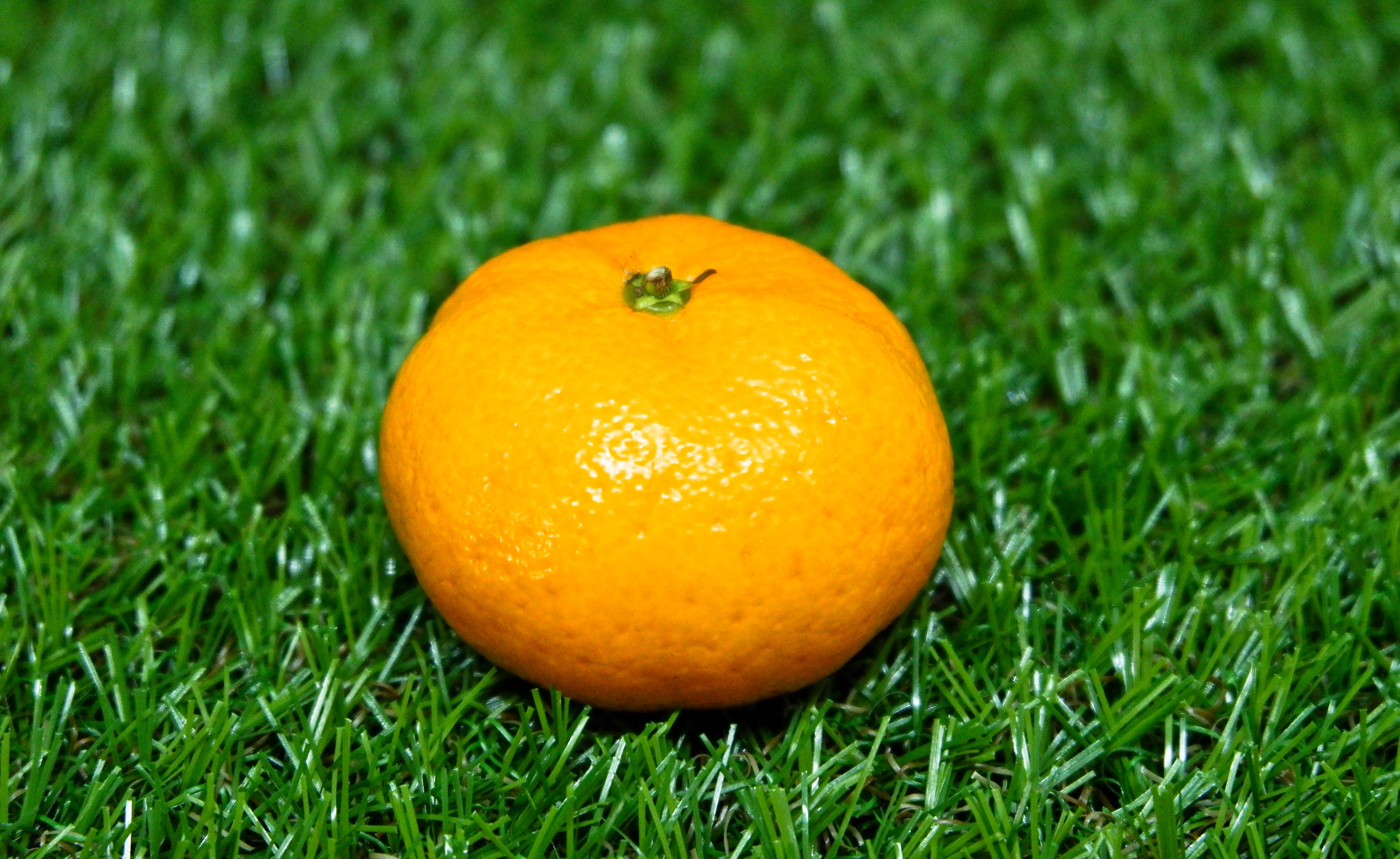 His two playing partners saw it coming, I was panicking inside but had to remain quiet. I couldn't do a thing. I think it rolled right by him as he putted. He missed it and he wasn't happy.
I could tell golf stories forever.
Like the first time my sister came to a match. We were in North Carolina and my son wasn't having his best day. One a par four, he got on the green and then 3 putted. (For those of you who don't know – that's not good) anyway, when it finally landed in the cup, my sister clapped and hollered.
I had to remind her we didn't clap for 3 putts.
Back to the purpose of the post. There are certain things that are important to have on hand if you are golfing. Some people might fight you on them but trust me if you are caught in the rain and can pull out a rain jacket and rain hat and rain gloves, you will be a much happier golfer.
If you have bug spray and don't have to focus on swatting bugs in your back swing, you will be a happier golfer.

If you forget to wear sunglasses but you remembered your hat, you'll be a happier golfer.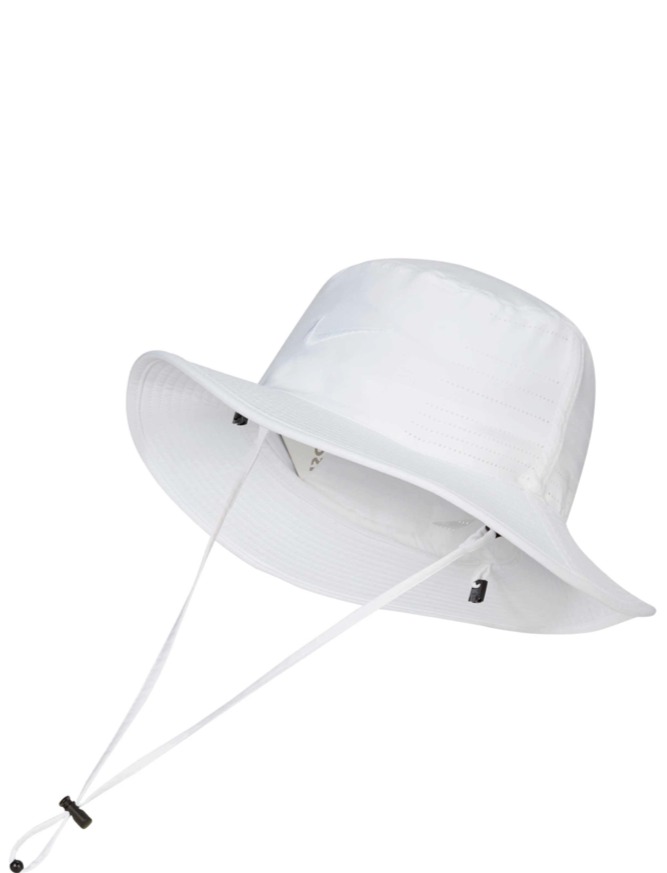 How freeing to not have to search for yard markers, which by the way aren't helpful if you are not in the fairway. This rangefinder is awesome and you can know which club to use based on the distance to the pin from the rough, woods or the fairway on the next hole, and that will make you a happier golfer. Carmine said he didn't need one for years, now he pulls it out on every hole.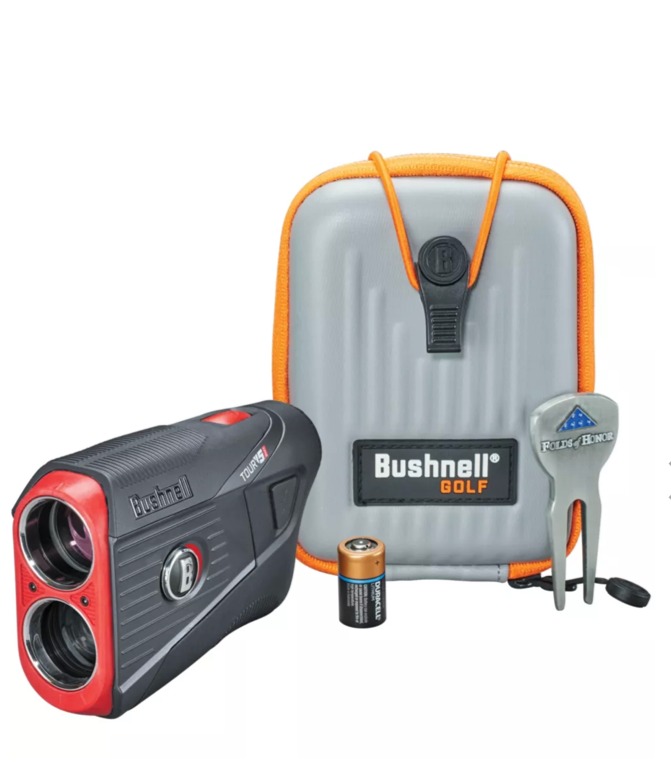 I'm lucky enough to have a group of soccer teammates that also play golf. Although Pickleball has taken center stage during the pandemic, we are making plans to get back out on the course to play. I have to admit, I have never bet, or been asked to bet by my soccer teammates.
When Carmine, my family members or most other guys I know play, there is always some sort of side betting taking place. This past weekend we were away with friends and the guys golfed. Carmine told me about a game that they played with cards on the course.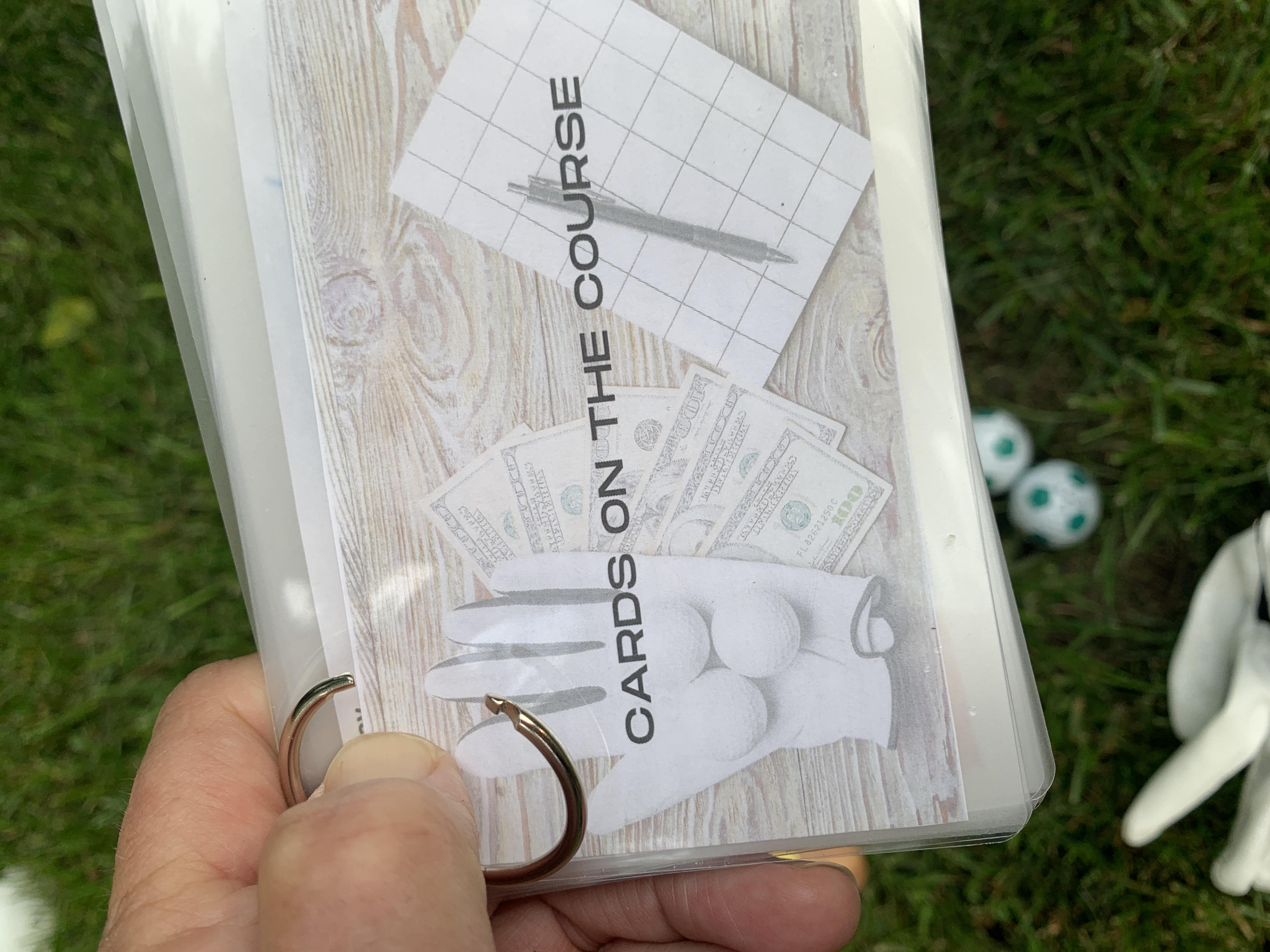 The cards represented things that could happen during the round. On each hole, if you did something on a card, you would get that card until the next hole when you could give it away if someone else did the same thing.
Have you ever heard of this? Have you played?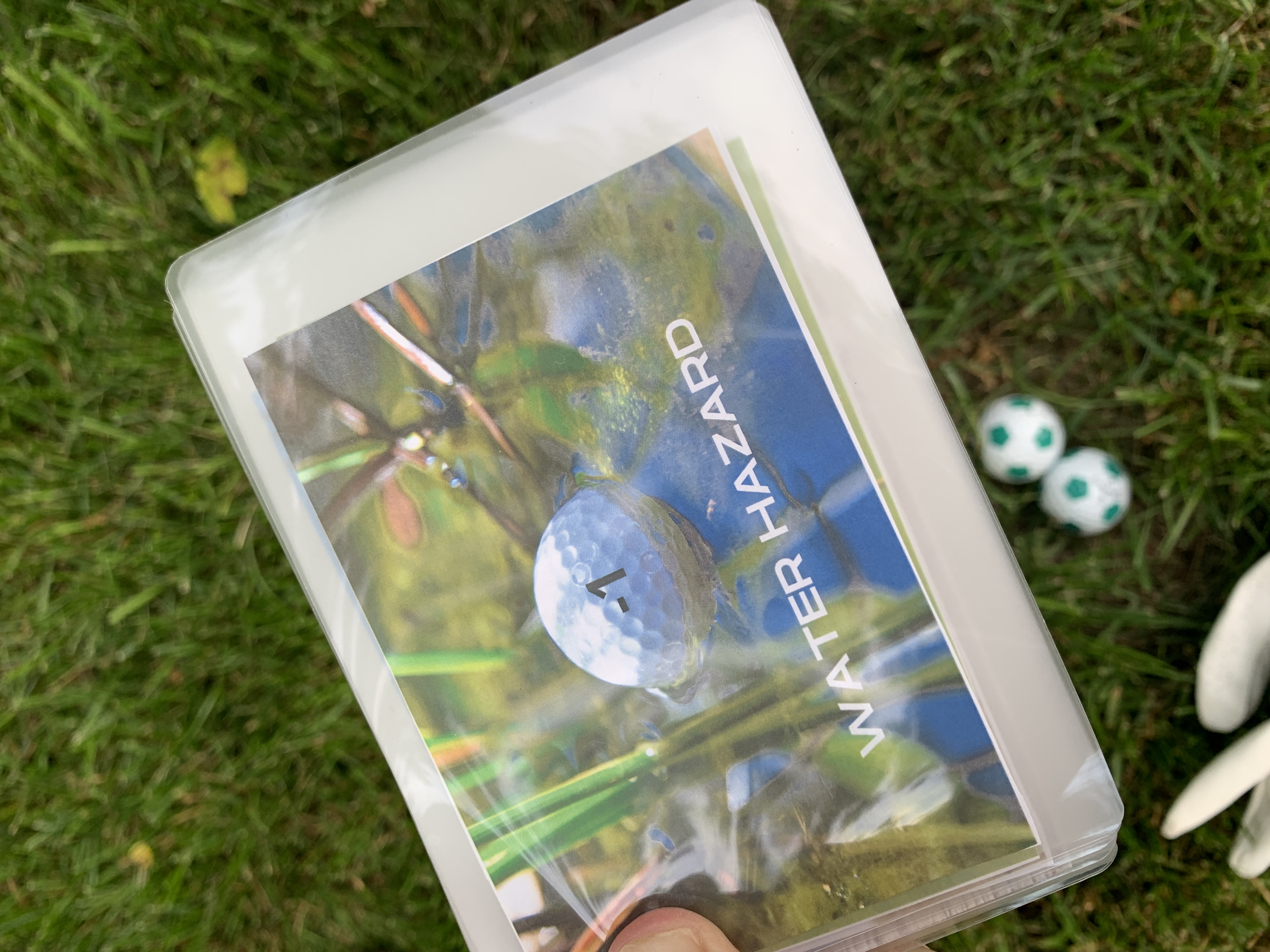 I looked it up and saw you could order them online. On the weekend they played with a well worn, much loved handmade set, so I decided to do the same and make a set.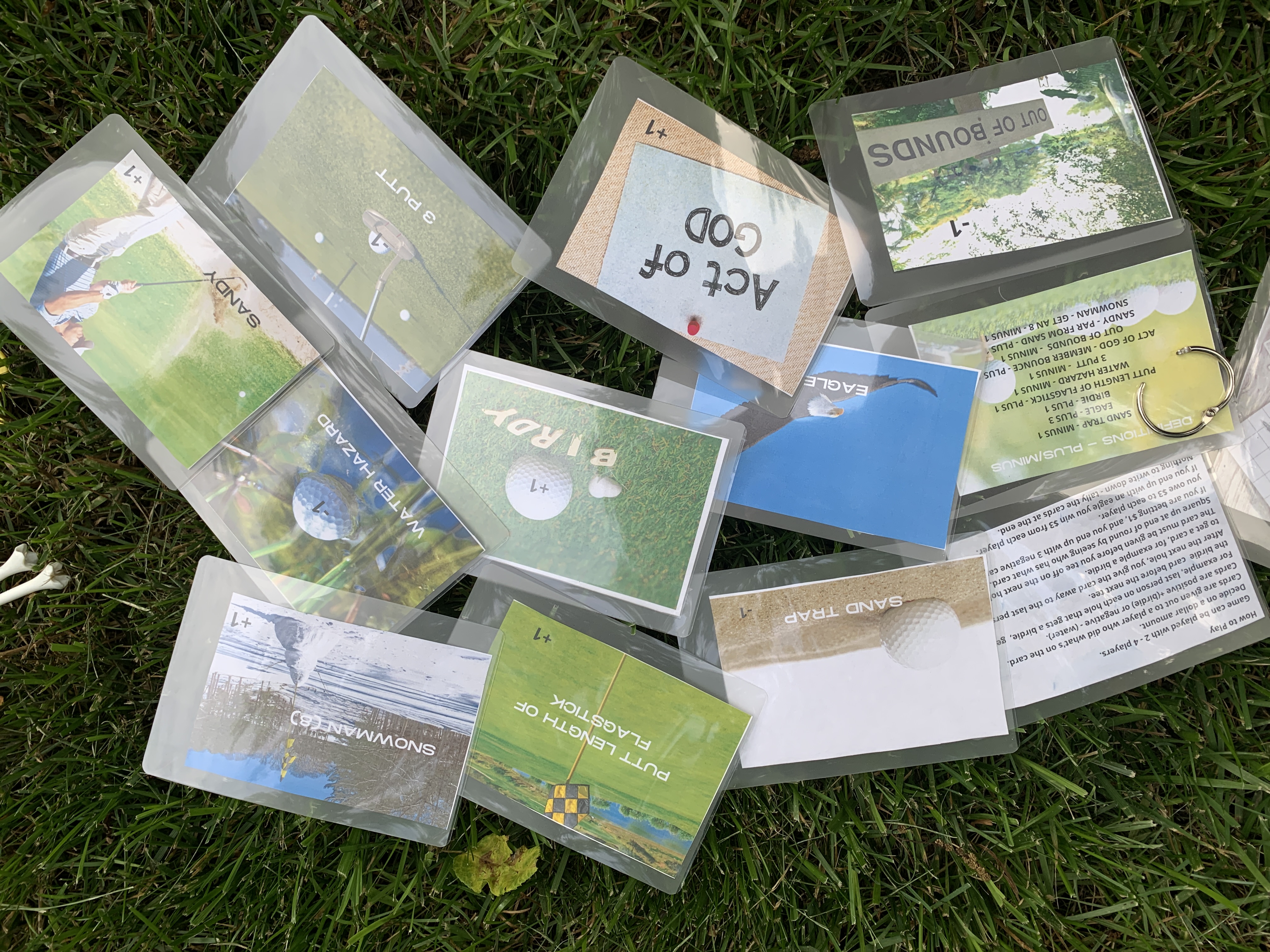 Carmine shared what was on each card so I created them, typed up some rules and made a cover for the game.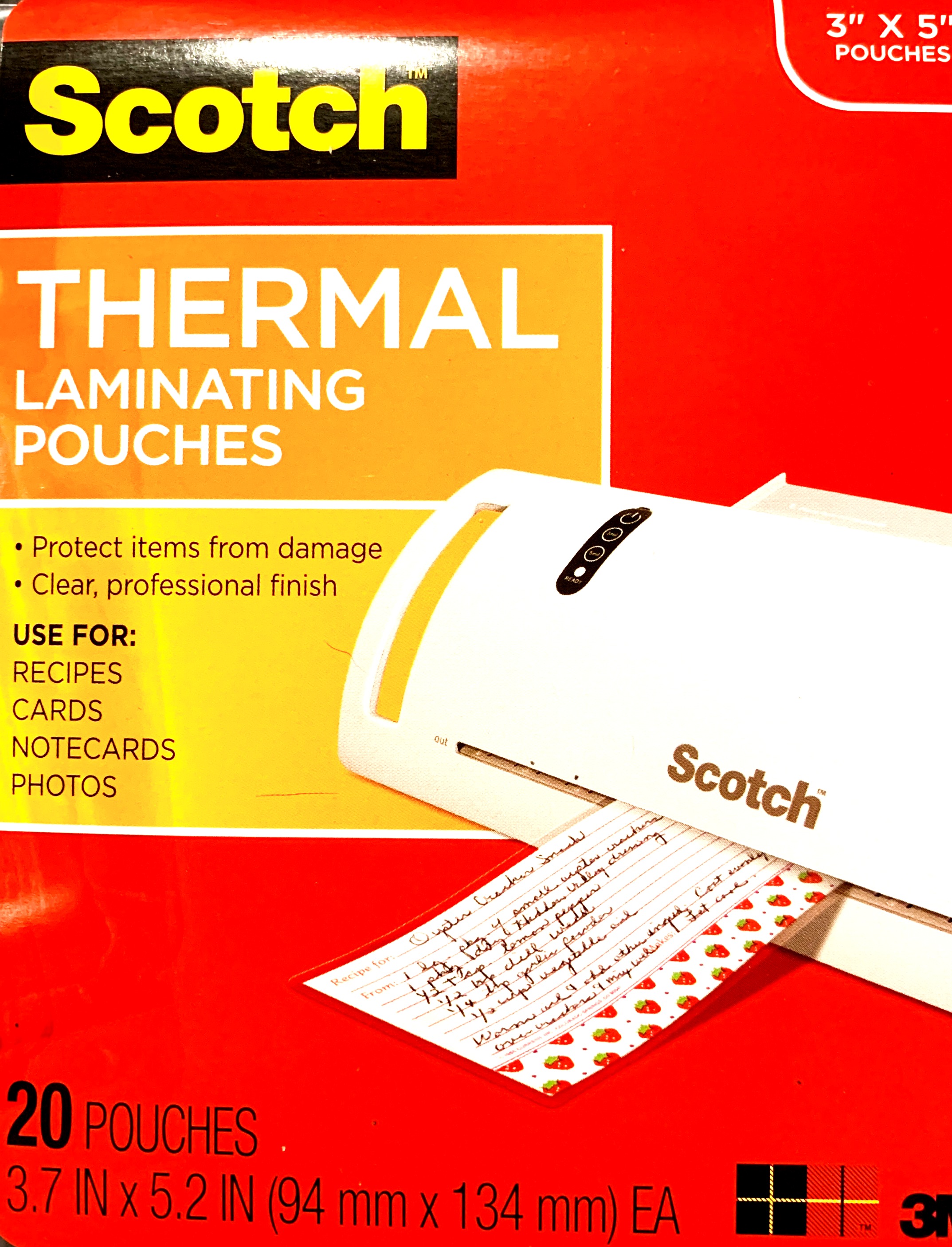 I laminated them in a laminating pouch and added a book ring to hold them together. When printed, they fit into a 3.7 in x 5.2 in laminating pouch. I found these at Michael's. The book rings were from Staples.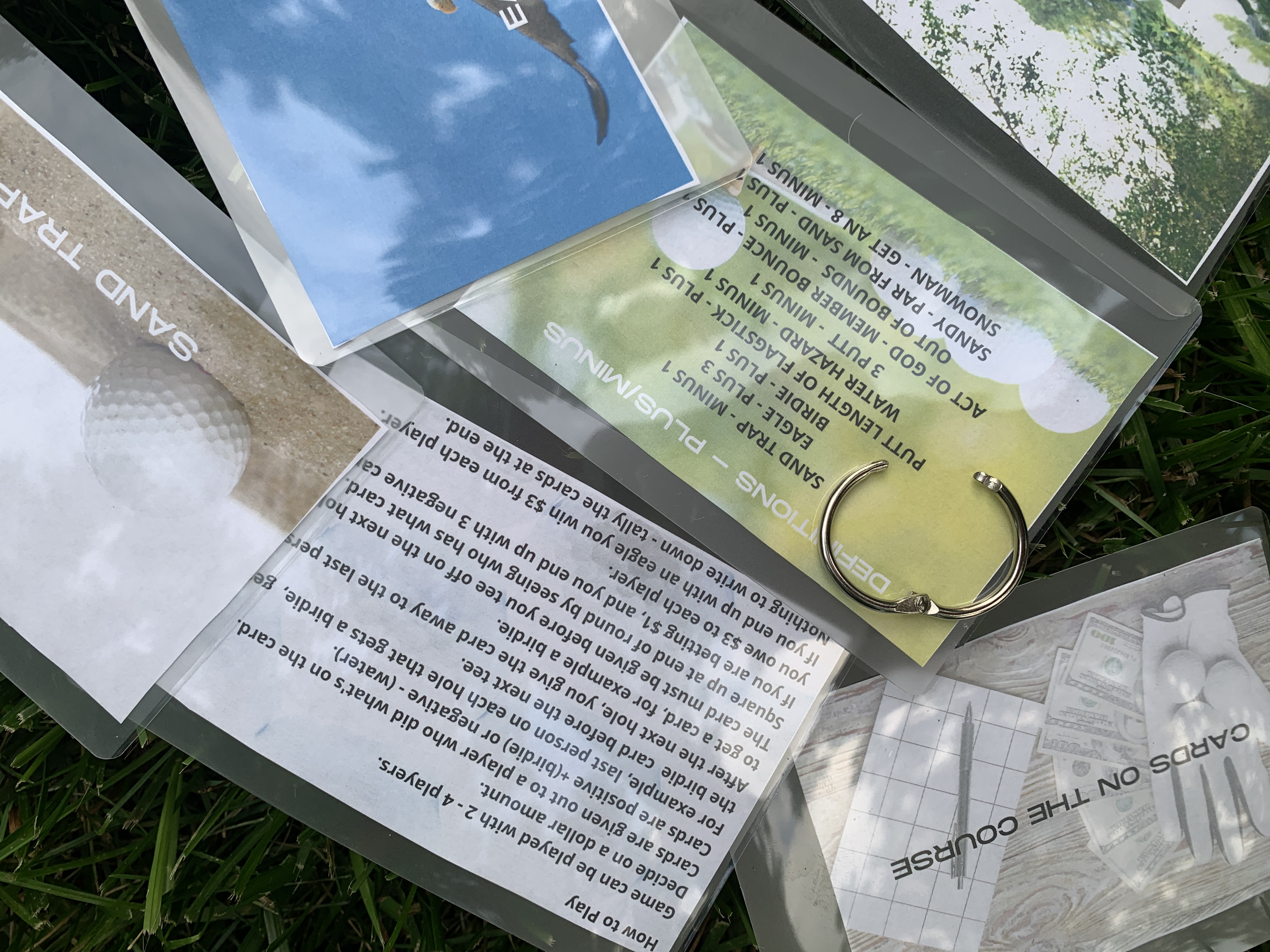 I began thinking about what these cards might look like for me and my friends. I'm thinking +1 for a blue heron sighting, + 1 for a deer sighting, -1 for hitting a goose, +1 for being able to identify that yellow flower next to the tee box, +1 for remembering fresh wipes or extra deodorant…you see where I'm going with this?
So if you need ideas for a golfer in your life – I've put the links to these products below for your convenience. These are not random selections, these are based on experience!
Golf Must Haves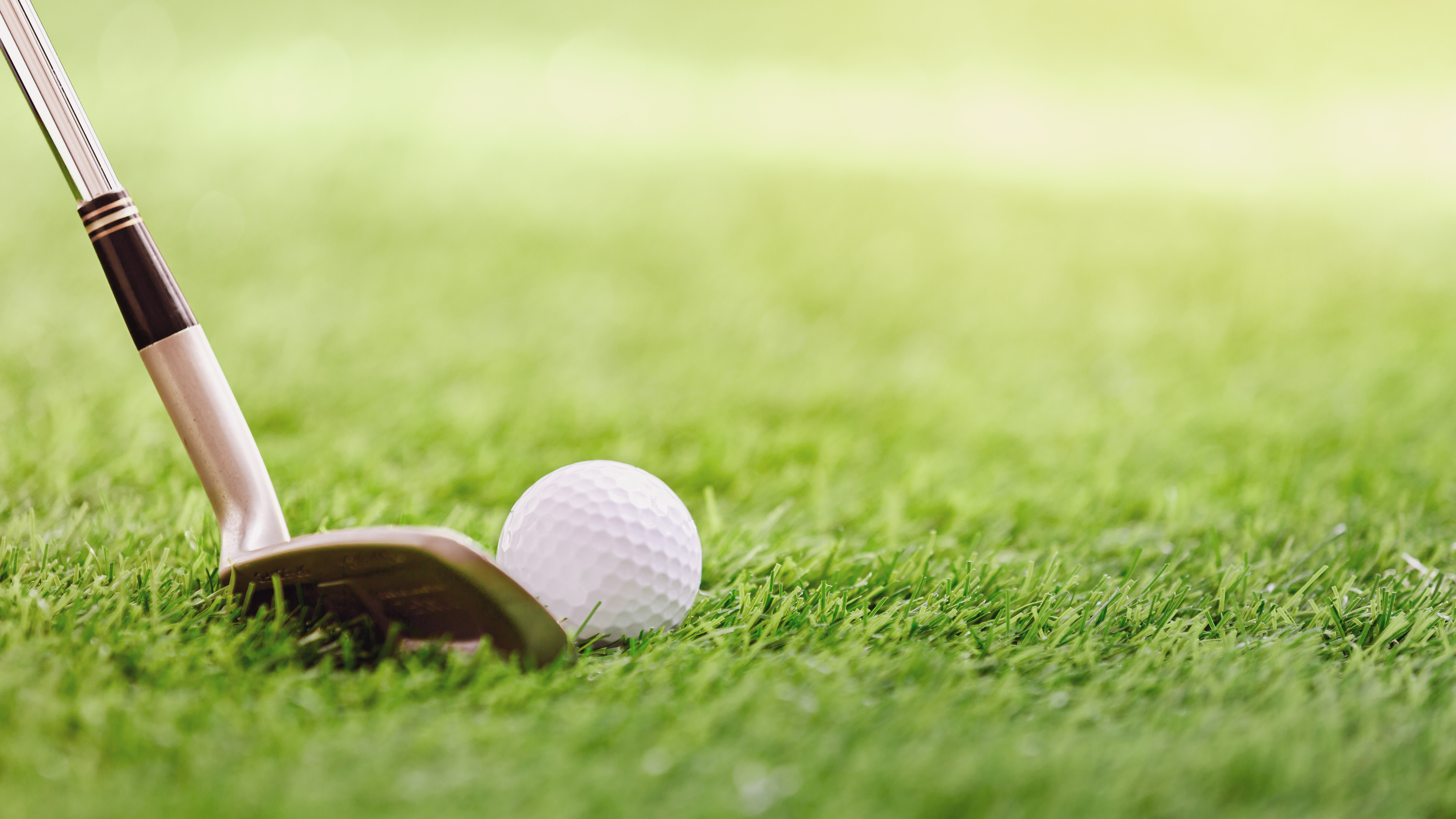 If you like the idea of the card game, you can click on the link below and download the cards I made. Laminate them and you have a fun and easy Father's Day gift.
Cards on the Course
Tuck them in a rain hat with a rain glove, or jacket, some bug spray and sunscreen and maybe a gift certificate to a local course and you will have a happier golfer.
Thanks so much for stopping by and I hope you can make someone a happier golfer!
XO, Regina
This post may contain affiliate links for your convenience. If you purchase the items, I will receive a small commission at no extra cost to you. The opinions are my own.