Mothers Day is just a few days away and I'm seeing posts of wonderful items to get our moms or hint for our children to get us. I'm definitely going to share some things that can be "bought" but I will be adding in my favorites…making memories.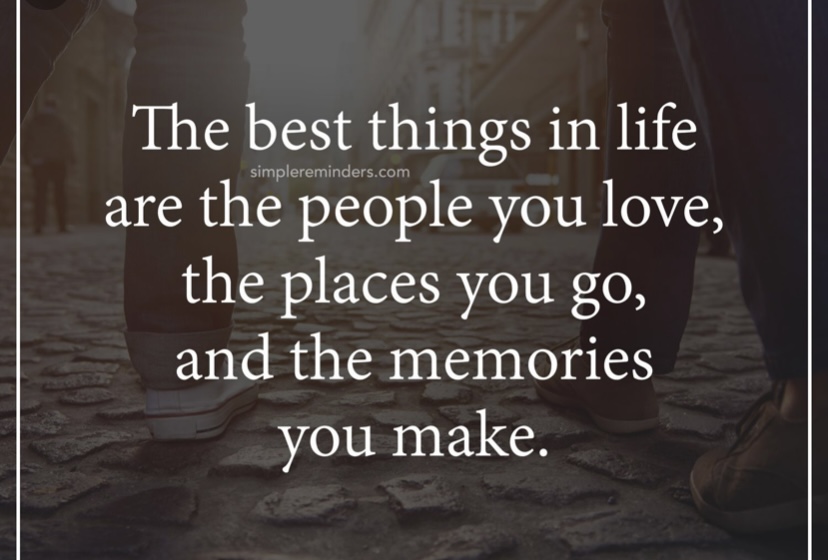 I've long shared the importance of making memories. Over the years my son and I would discuss the cost of a trip, a concert ticket or another event and we'd almost always end by saying "go for it" because it was a chance to make memories, and it's hard to put a price on that.
Here is my mom and I at a dance, she's with me in my thoughts every day. I have so many wonderful memories of our adventures.
I'm not saying making memories is a cheaper option because often it's not, and certainly on many occasions it does take more time and energy. But does it last longer? I would argue that the answer is yes. You don't outgrow your memories, you most likely won't forget them, you don't need extra room to store them and they never need dry cleaning.
I recall gifts over the years, especially the awesome Tupperware I scored for mom at a sidewalk sale. Only later to have a sibling point out the words "Cool Whip" on the bottom of the pretty white containers. Sigh.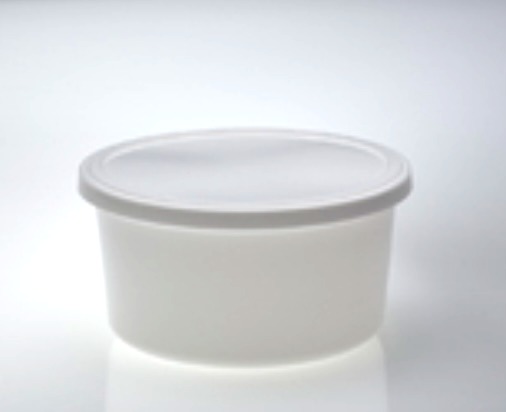 My mom would take my son to the Dollar Tree every year to pick out a gift for me. He could pick anything he wanted. Often it was little bird figurines since we loved watching birds, I remember a bluebird and woodpecker.
I'd celebrate Mothers Day with my mom when Josh was younger with picnics and hiking at parks, paddling, a hot air balloon festival, and every once in awhile it was a McDonalds Happy Meal on the sidelines of one of my soccer games. It was the experiences, and the time together that stood out for me.
My favorite thing to do on Mother's Day now is to golf. It's a wonderful way to spend several hours with the one who made me a mom.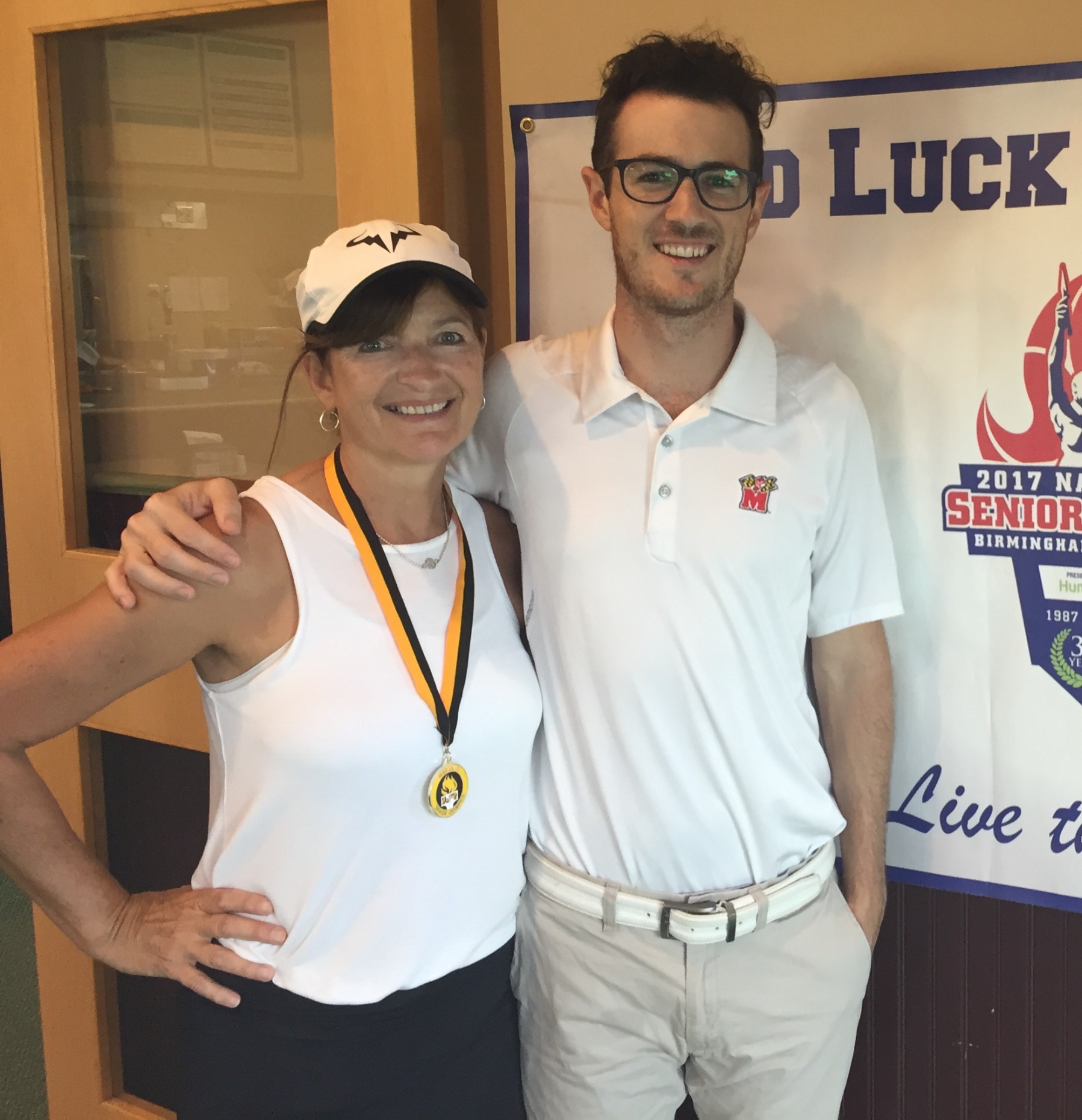 Here are some "gift" ideas followed by ideas to "make" memories. Enjoy!
My Favorite Gift Ideas
Gardening Mom
The cutest mister to spritz those houseplants to keep them happy.
Perfect for gardening if after your soccer or pickleball game it's hard to get off the ground!
Sport Moms
My favorites. They don't break, you buy less and they are extra long for when you are teeing up to use your driver.
If you are just beginning, I still recommend a graphite paddle. I like it so much better than wooden.
Who doesn't have a pickleball net in their trunk? Find a tennis court with pickleball lines and you are good to go, or throw in some frog tape and mark your own.
How could I not recommend a book about playing pickleball with grandchildren. Especially one written by my son.
Who doesn't need one of these? It's a little bit of a splurge but I can't live without it. I have that need to know how many steps, how many calories, heart rate, elevation, answer texts, answer calls. It's like a personal assistant.
Homebody Moms
This was a Christmas gift and I love it. I got my son one too. Small, portable, easy to use with alcohol and add ambience to the rooms that don't have a fireplace or on your deck.
Another gift – I love. So pretty and functional. Just an elegant way to hold and display matches. Ours stays next to the fireplace.
Blogging Moms
Only after being in some blogging tribes did I learn the importance of planning out your content and scheduling your social media. Trying to combine it with my regular work calendar was a hot mess.
Dog Moms
This is perfect for trips out of town, hotels, rental homes and the occasional visit to the office. Even though Dempsey no longer uses a crate at home, this portable version collapses and is a good place for him to lay when driving on a long trip.
Are you like me and like for your pup to have a drink when he is thirsty? Are you also like me and like everything to have a carabiner to hook onto me? This is durable and the perfect answer.
DIY Moms
What DIYer doesn't need her own drill? I love this one, has all that I need.
Chip brushes are cheap and easy, but it's Mother's Day, get your DIY mom a brush that will last, easy to use with wax and paint.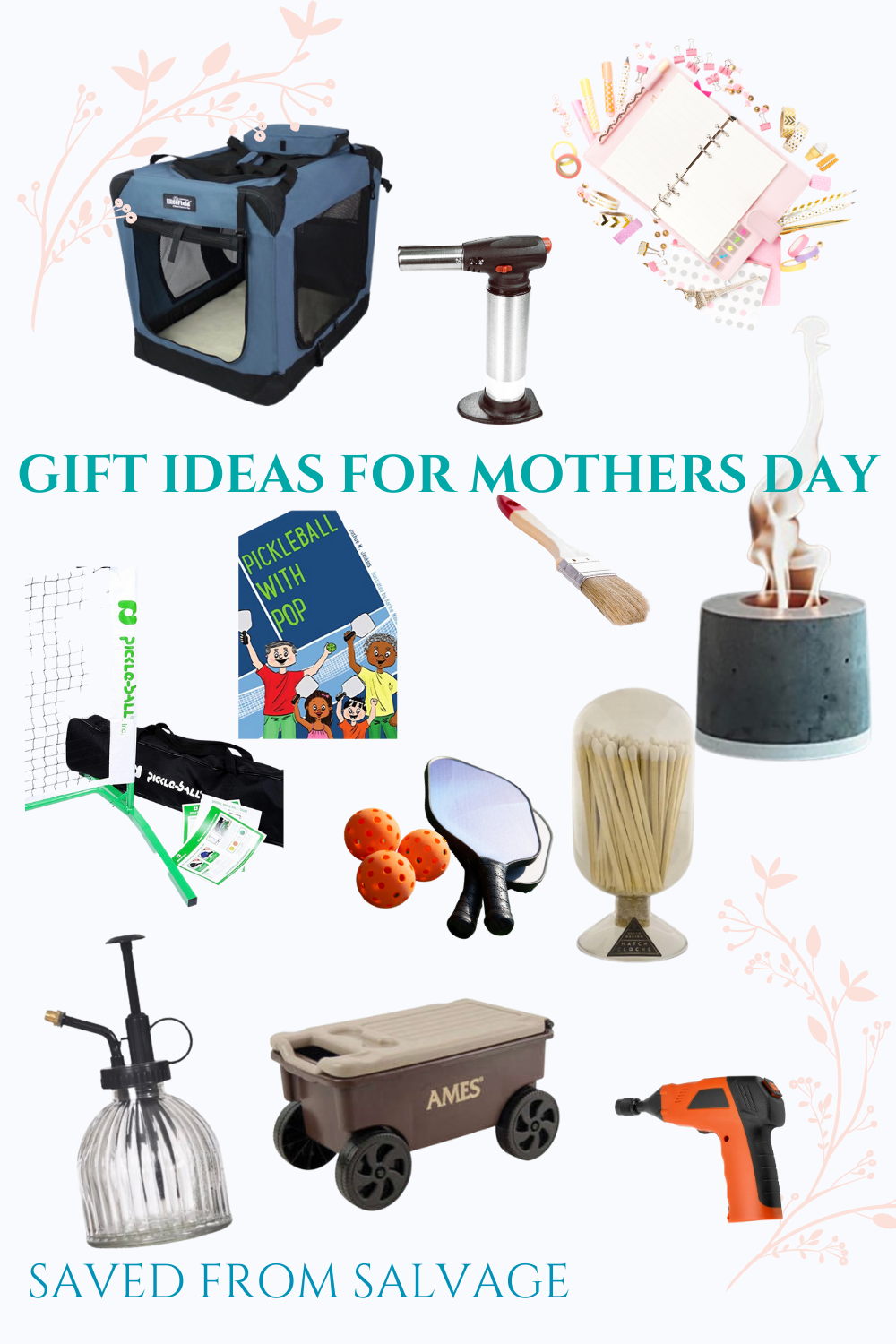 More Ideas She Might Love
Spend time together (without electronics)
Bake her something she loves
Write her a poem
Go on a picnic
Work in her yard or garden
Visit a garden or museum together
Go to a festival together – Balloon, Wine, Flower
Make or buy her a corsage
Go hit a bucket of balls or play a round together
Teach her how to play pickleball
Ask her to share memories and really listen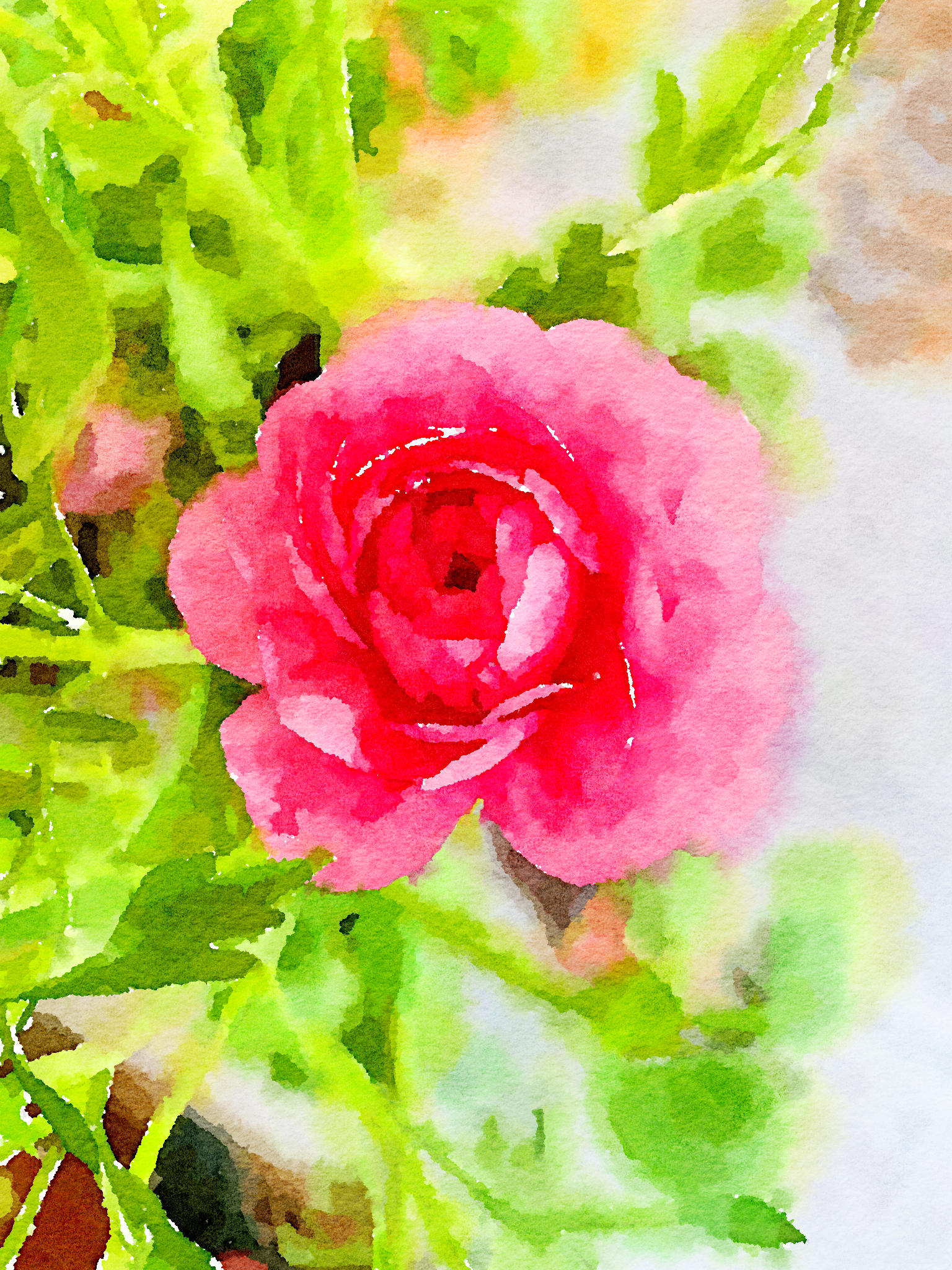 Take a picture of her favorite flower, use Waterlogue (an app) and frame it.
As I write, know I'm conscious that there can be pressure around this day.
Be easy on yourself.
If you are a mom, I celebrate you. If you are a stepmom, I celebrate you.
If you have lost your mom, are a single mom, or are estranged, I celebrate you too.
XO, Regina
This post contains affiliate links.