Hi friends. This is a detour from home decor and DIY but it's real life. I was sitting enjoying my morning coffee the other day, and as typical I was thinking about my mom. It's been four quick years since my mom left us and I miss her every single day. Seven years prior, mom was diagnosed with Alzheimer's.
I feel a pull to share my thoughts and lessons learned from my last seven years with my mom.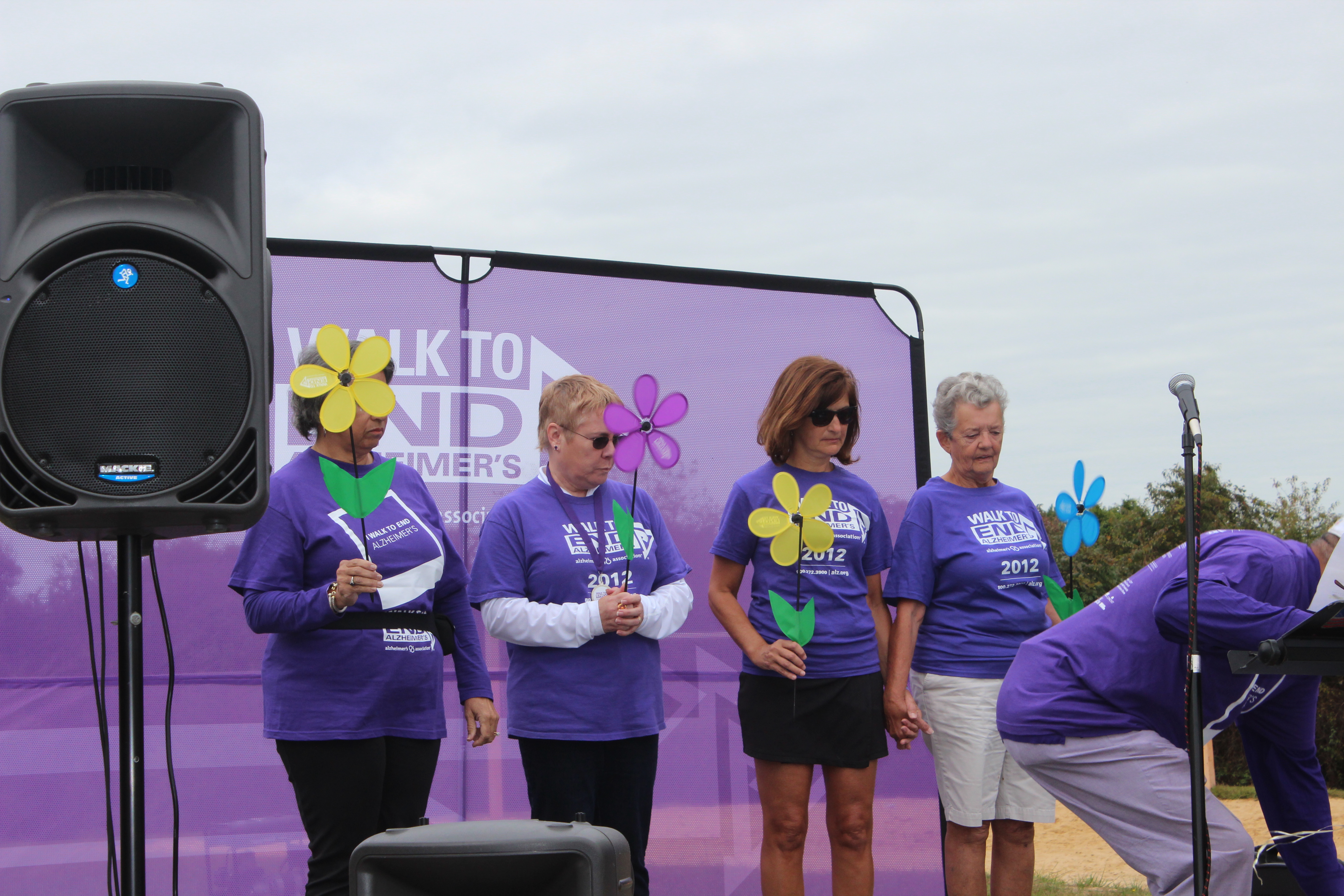 Here is mom and I at an Alzheimer's walk. My family and friends would travel to MD to walk year after year.
Something in my heart kept telling me to share this and if one person gets just any nugget of insight or helpful information, it was worth it. I'll share things I learned along mom's journey, but keep in mind, every person's journey is different, so welcome to my random thoughts in no particular order.
Make Them Smile – It sounds trivial but it isn't. When you know your life is changing, you are losing your independence and you feel something is changing but you don't know why, laughing is so important. I witnessed it. Even briefly it can make all the bad stuff drift into the background.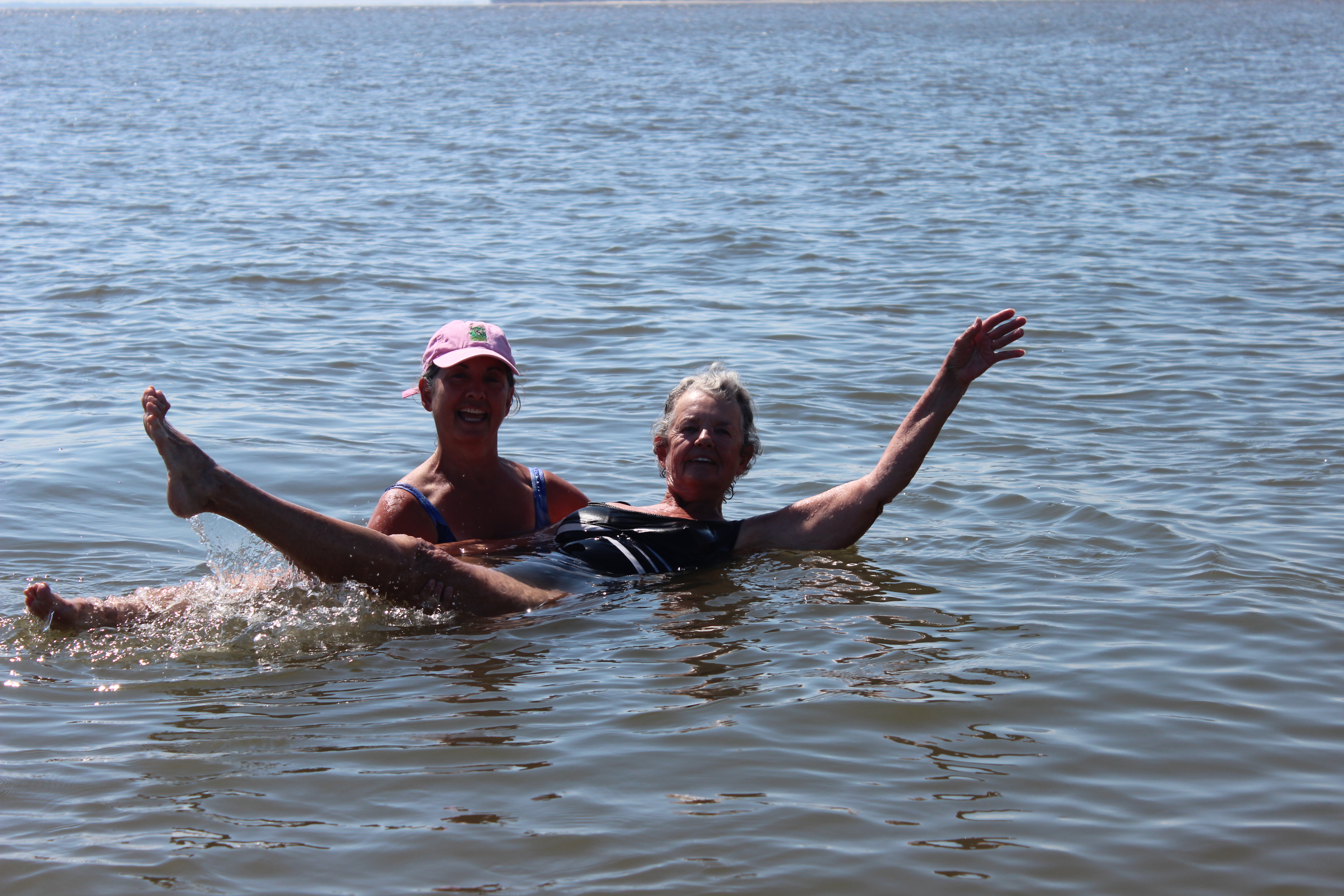 My mom loved to laugh and so it became my mission. Even if it was silly. I remember sitting on a bench outside of Hopkins in Baltimore waiting to go into one of a zillion doctor appointments. I learned to be prepared for anything and I was pulling something out of my purse and out came a pair white underpants of mom's. Instead of shoving them back in my purse discreetly, I brought it to her attention, probably plopped them on my head and we laughed out loud, it was like our little secret. I lived for those moments.
It wasn't unusual for mom not to remember what we did by the next day or even later that evening, but if in the moment she smiled that is all that mattered.
She loved the Orioles. My son took her to her last game in a wheelchair so they could move quickly, it was a play off game and she was giving high fives on the way out. Making memories…even ones she may not remember.
She loved little children – so I'd take her to playgrounds to watch them play. Go to the mall and be near the kids play area, or a fast food venue and watch the little ones.
She loved music – we'd go to outdoor concerts and restaurants with music. I would search online and paper for places to go to listen to music. She was very social so for her being around people was a bright spot.
She loved to dance – so we would at every opportunity. Weddings, outdoor concerts, restaurant patios, the senior center…everywhere.
Two of her last birthdays we hired a DJ, held it at my work (senior center) and danced, and sang karaoke together. Such fun.
What does your loved one enjoy? Do whatever you can to build it into your routine.
She loved her garden – we'd take walks in her backyard to look at her beautiful flowers when she was no longer able to tend it and we'd visit azalea gardens or tulip gardens in our area. Below are flowers from her garden, I'd cut them so she could enjoy them indoors.
Getting her out of the house was good for both of us. Often it was a chore to get out, but once we were we had many great adventures.
I work in the aging field and I learned about individuals with dementia and baby dolls or stuffed animals at a conference I attended. I was torn about it but I bought one. At first it didn't go over well, but a few months later she embraced her baby. She'd hold it, talk to it, bounce it on her knee and sing to her. It warmed my heart and at the same time made me want to cry.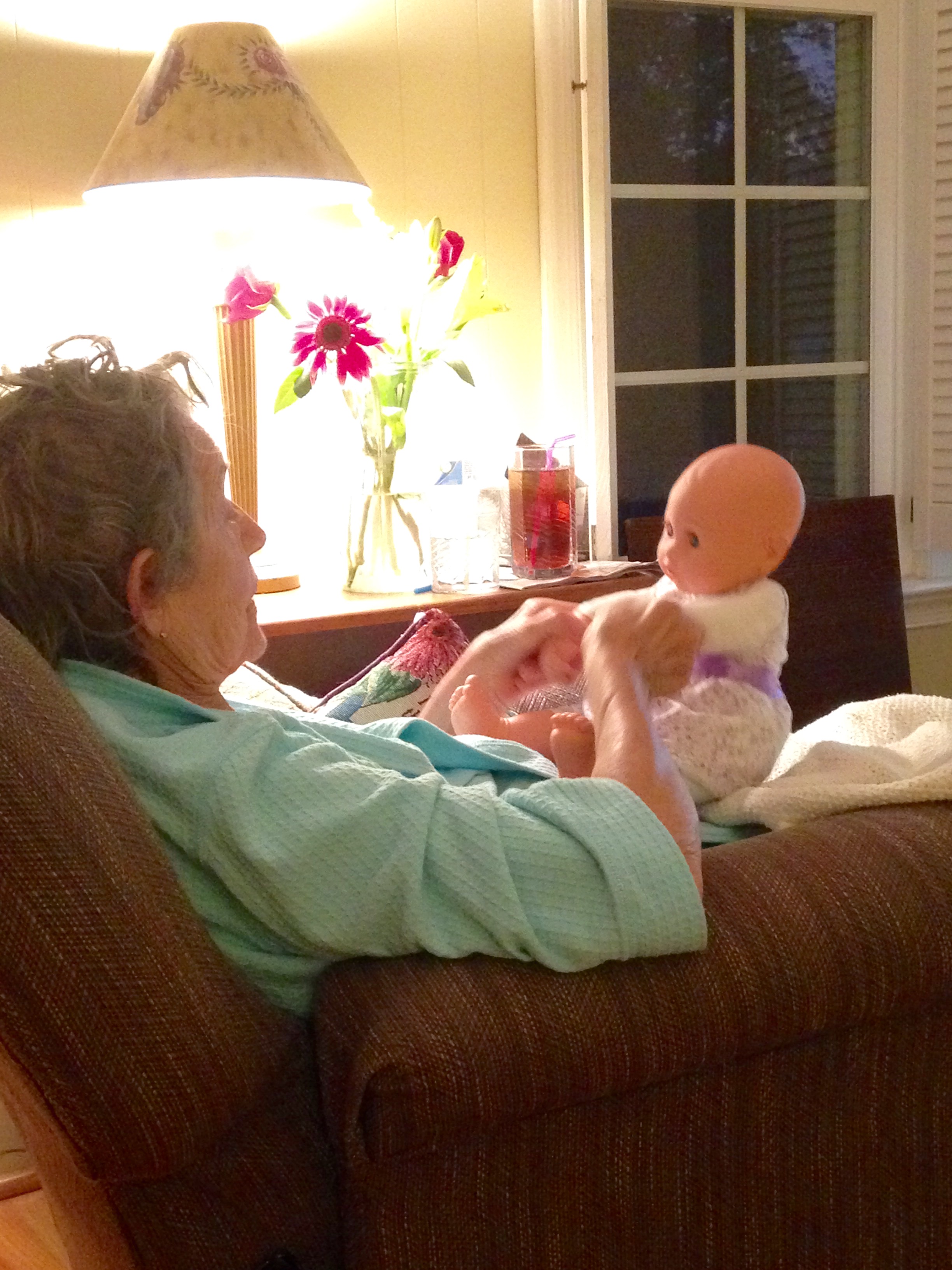 I remember one time a younger grandson was visiting her and he either sat on it or dropped it and apologized to my mom and she said "it's ok, she's not real." We laughed. What else could you do?
Be Prepared. This road is hilly and bumpy and being prepared is so important. Thinking ahead and planning for anything that could happen became super important for a stress free day or outing.
Take a change of clothes and wipes. Everywhere. It makes life easier.
Have extra jackets and blankets in your car. So many times we would be out a restaurant and it was freezing, having her comfortable made everything better.
Bring ear plugs. Have you ever been in a fast food or gas station bathroom? Those
hand dryers are ridiculously loud. Loud noises can scare someone with dementia.
I remember being at a restaurant eating outdoors next to a band. We both put in ear plugs then laughed because we could no longer hear what each other was saying.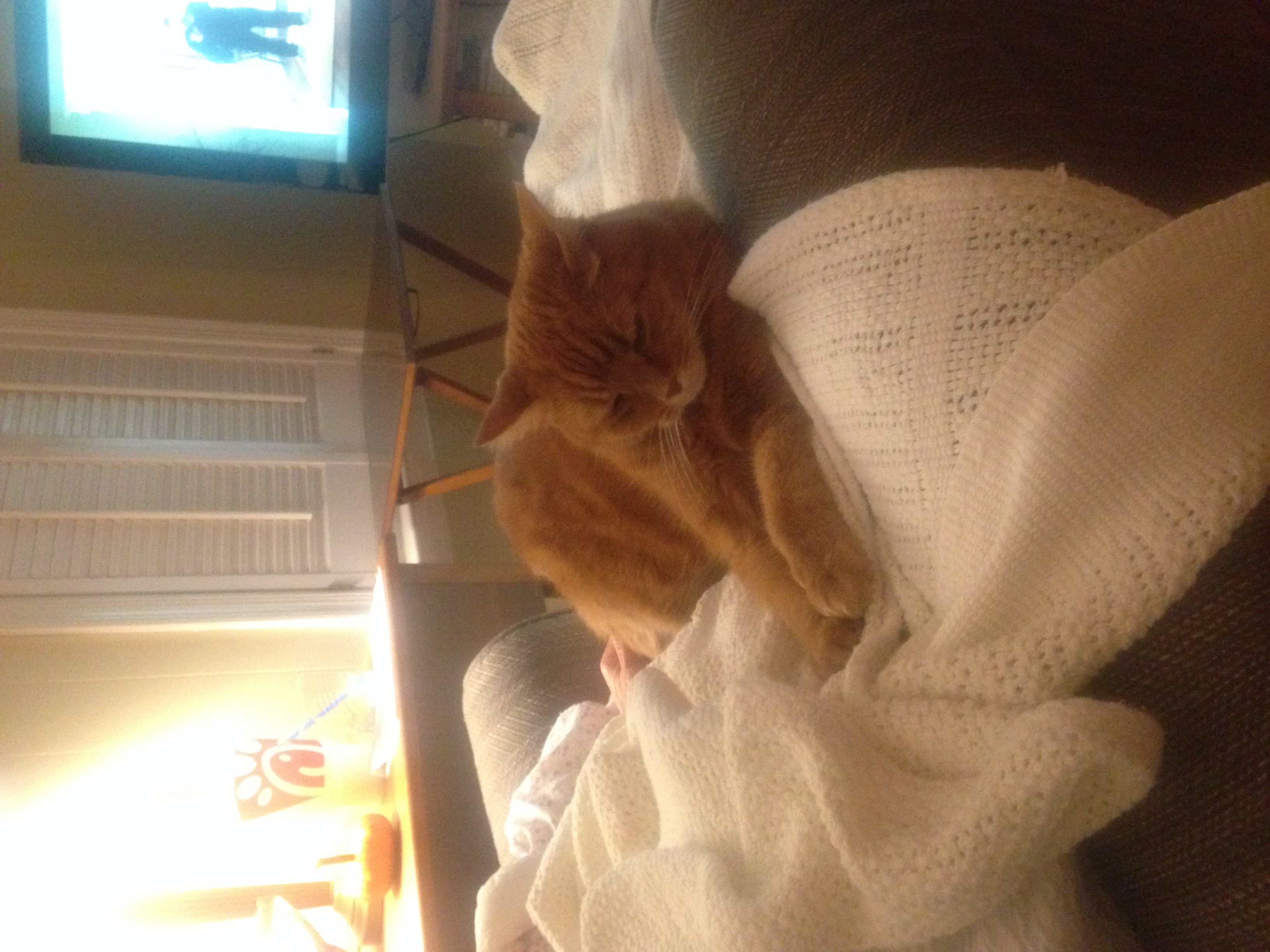 My mom loved her cat, when it started scratching her, we did a quick switch and my "precious" was moved from my house to hers and took her job of keeping mom company seriously.
Have snacks on hand and water. Many of us don't get enough water, when you have a
cognitive issue, you don't even understand or remember to drink, so have water on hand
and offer it to them. Same with snacks, remember be prepared.
Have a list of medicines and phone numbers with you. If you are out and need to call
911, you are going to need this. Have a list of medicines preferably color coded by
time of day and purpose or reason for taking posted in a cabinet and extra copies on hand. Then if you need to call Fire and Rescue, when they come in you can hand that to them while you focus on comforting your loved one.
Type or write a little note. I had cards that said my mom has Alzheimer's and please be
patient. I would slip one to our waitress, hairdresser or wherever there may be prolonged
contact that it was important for them to understand her behavior.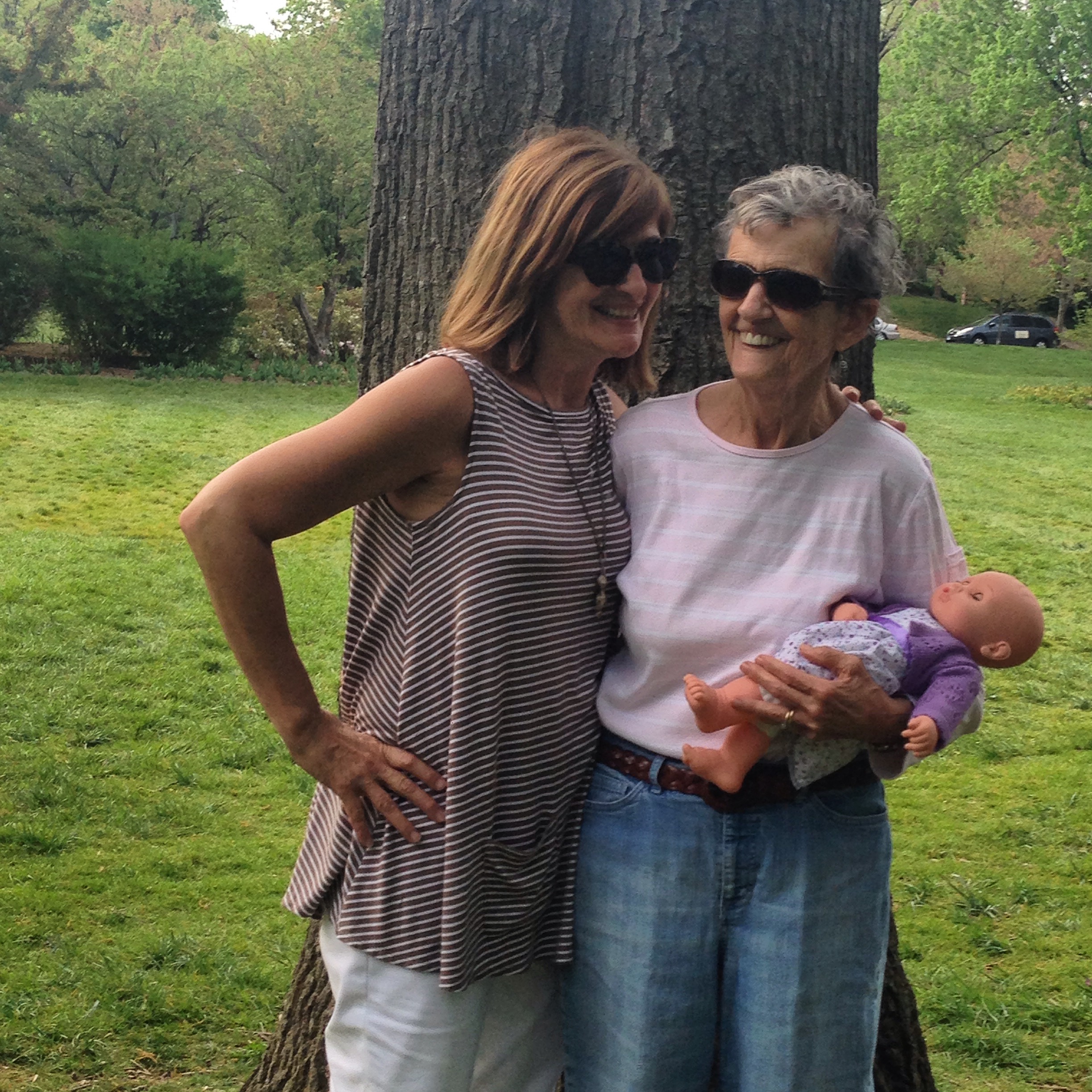 Keep things simple. Give them choices. Don't walk into a restaurant and hand them a 6 page menu and expect them to choose in less than an hour. Know what they like, offer up a few choices, you know they would like, like maybe 2. Or just say "let's both have this today."
Anticipate. Everything. Become a girl scout. Compare it to taking out a child, you carry a diaper bag, you have snacks, change of clothes, drinks, toys to distract and your patience.I'm not being mean when I say this, but it's true. You need to preserve their dignity and being prepared helps to do that.
Build in a buffer. Do you need to be somewhere at 2 pm? Start getting ready at 9 am. Don't rush them. Try laying out 2 clothes choices for them. Try and stay one step ahead of them.
Get creative. I learned this one way too late. Mom liked wine, she was on several meds and drinking wasn't the best idea but you know what? Life is short, eat the cake, have the
dessert. I don't mean this in a harsh way but dementia progresses. This is what I learned –
dilute a small glass of wine with water – it's still red, it's still wine and she was happy.
Sometimes giving in and allowing her this pleasure was a much better idea than saying
no. Just don't try doing that to me any time soon!
Patience and Tone. What do I mean by this? How you say any and everything matters. As the dementia progresses so does their lack of understanding and judgement, level of frustration, fear and confusion. Talk lovingly to them. They no longer process the way we do.
Is it always easy? Heck no. I'd be lying if I said it was, but I cannot over estimate the importance. Early on, they are scared and don't understand what is going on. Try to put yourself in their shoes, they are your parent, or spouse or friend. They deserve your respect and to be treated with dignity. They cannot help their behavior. Raising your voice, trying to complete too many tasks in one day, rushing them, it all has a negative effect. No one wins.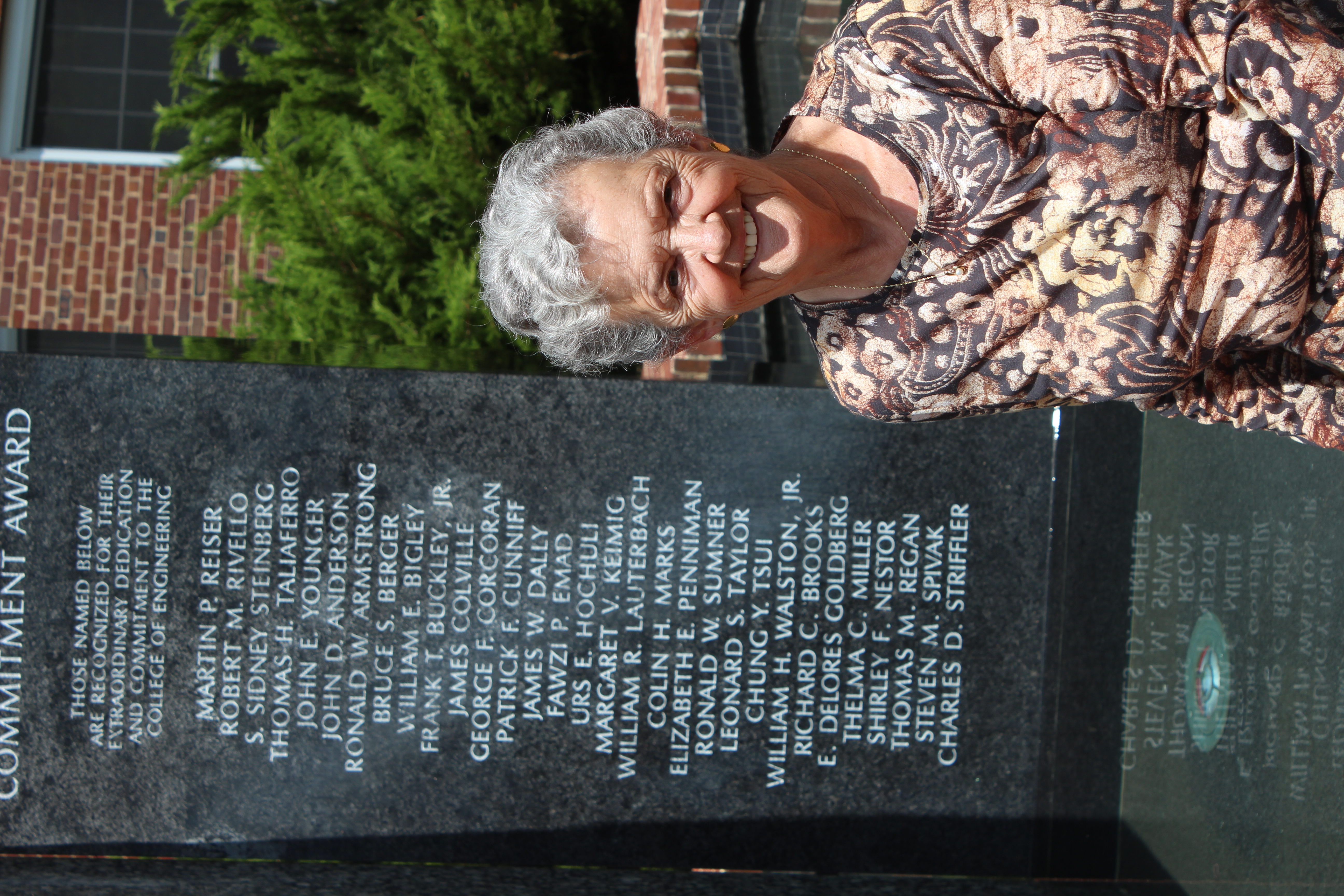 Remind them how awesome they are. My mom couldn't remember that she had a degree or she was on a statue outside of her work, I would take her back and show her.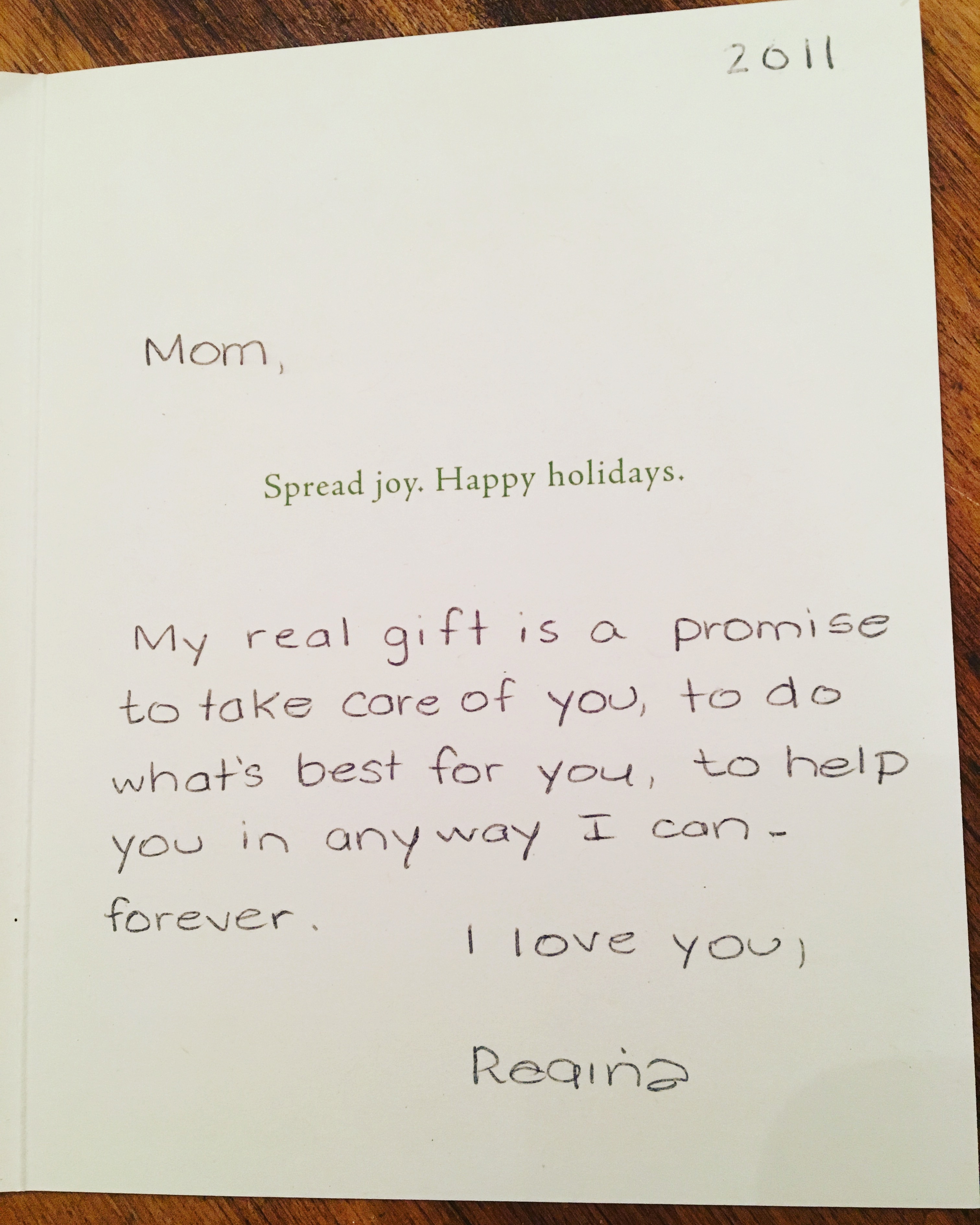 I found this after mom passed. I had sent it after she was first diagnosed. Don't have regrets.
Validate them by saying you know this must be scary, or I know this is confusing, let them know you love them, you will be there for them, you will get through this together. I'm not saying you have to be perfect, I'm just saying walk away, go outside a minute, call a friend or sibling, reach out and tag team with someone less stressed.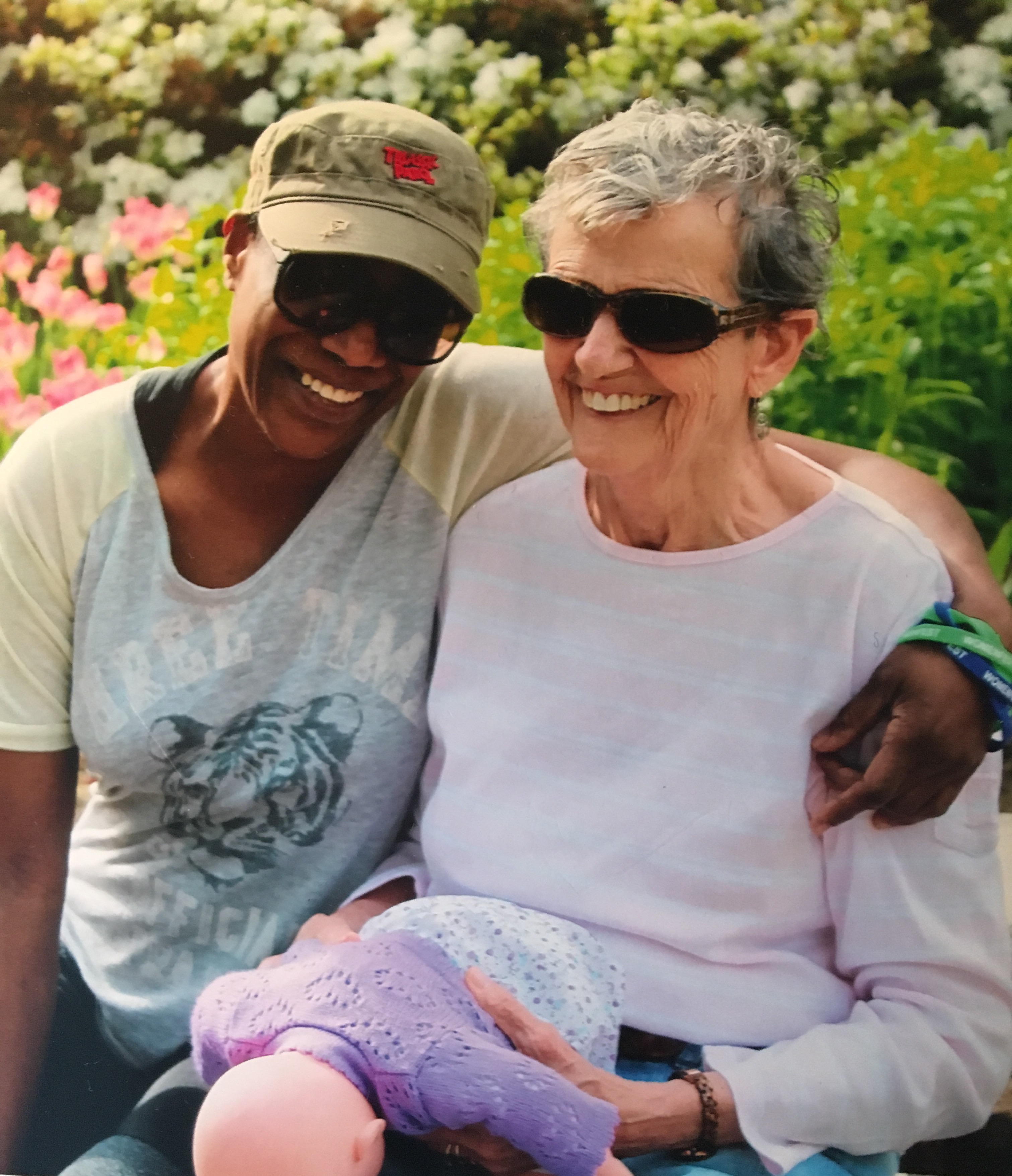 Laughing is good for the soul.
Help from Afar. If you do not live with your loved one and it is still fairly early in the disease, I suggest this. Go to their house and take pictures of everything. The wall phone, the stove, the thermostat, the front door, the alarm system, the shed door the dishwasher, their cellphone, computer screen, cd players, Alexa, Google Home, shower faucets. Everything you can so if they ever call and are having difficulty with something, you can bring it up on your phone and walk them through it.
Post a list of phone numbers in large print right near the phone. If. you want, you can print something with a picture of family members and friends next to the number to make it easier.
Reach out to a neighbor and let them know what's going on. Have their number on hand and ask that they be aware of anything out of the ordinary. These days with home devices, like Alexa and others you can "drop in" on your loved one to chat. I had the Life Alert for mom but if they forget to put it on….it's not much help. Today we have cameras to watch our dogs when we are out. I'm sure there is a way to have them in places so you know they have gotten up or are safe and still preserve their privacy.
Household Items. I bought my mom a clock that not only said the time but the day and date. This is a great idea to help them remember what day it is. Med dispensers, depending on the amount of meds they are taking and their progression, having something or someone to handle their meds is key. I know that I can go to take my 1 pill at night and if Carmine calls me or the dog walks by or the phone rings, I can't remember a second later if I even took it. So think about loved ones with dementia and be a little more realistic in your expectations.
There are so many assistive devices available for them and keeping them safe is the most important thing you can do. That requires a whole different post!
It Takes a Village. This is easier said than done but this is too difficult to do alone. Enlist help, even if it's in the form of someone to talk you off a ledge when your patience is waning. Think about taking care of yourself. You always hear this, and it's so true. I'm not talking about a spa weekend because you probably can't. I'm talking about breathing, meeting up with friends, crying about it, writing about it, laughing about it.
Talk to a counselor, you may not be looking for advice and we all know (I'm guilty) that's not always what we need. Someone to listen and validate our feelings, our stress, our fears. Try not to get too far ahead of yourself in the "what ifs". Again, easy to say and coming from someone with anxiety, it's a challenge….a day at a time is helpful. I'm not saying don't plan for the future, but breathe and take it step by step.
Reach out to organizations for resources, Alzheimer's Association, a virtual or in person support group.
Exercise – walk in nature, eat as healthy as you can, stay up on your doctor appointments and try to get sleep. Ask for help, did I mention you should ask for help? It was actually good for both of us.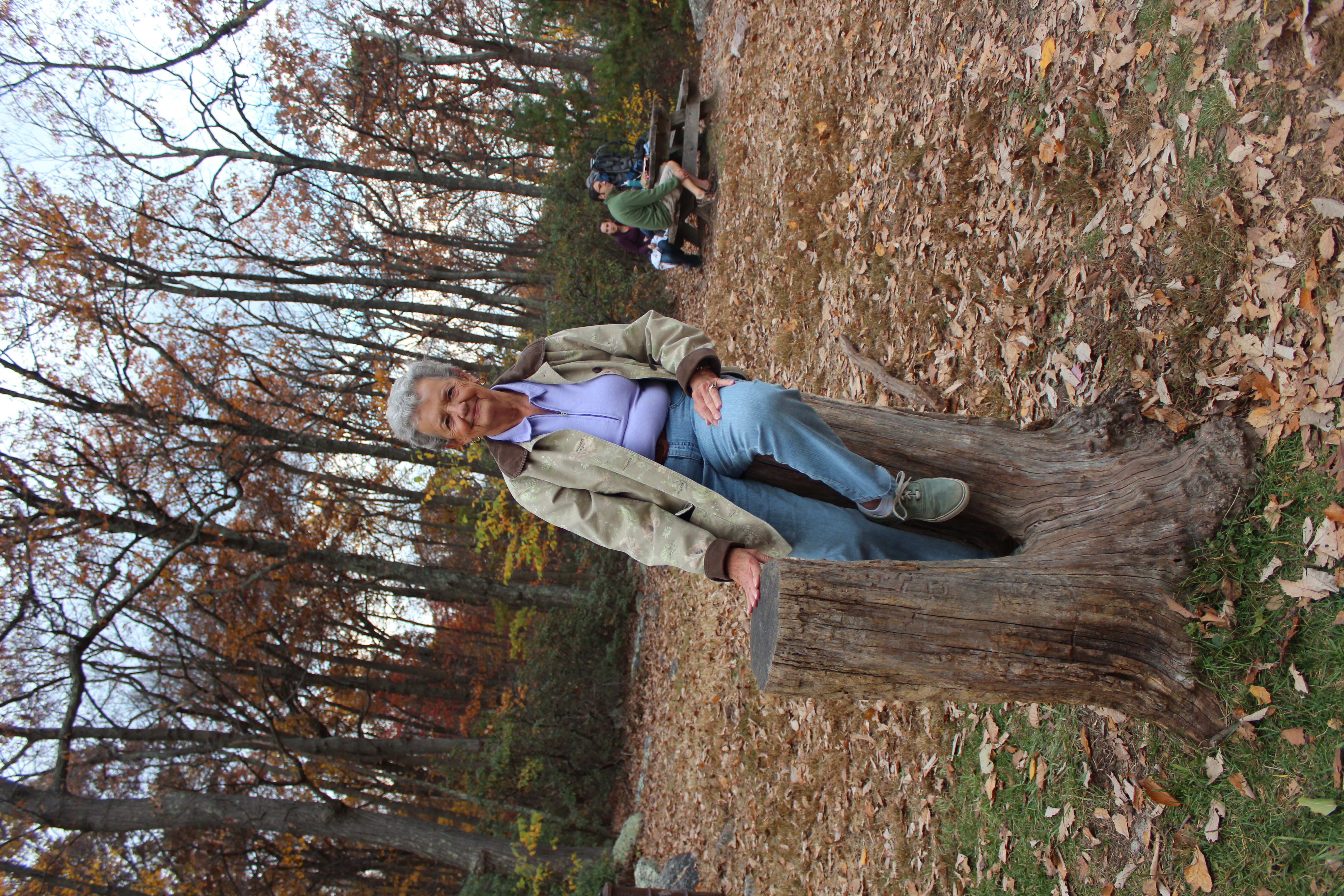 Here we were at Sugarloaf Mountain.
Here are a few other random thoughts. Keep a calendar of Dr. appointments and type up notes. Keep a folder and a timeline of behaviors, medicines etc. This is all helpful when you meet a new doctor or go to a specialist.
Have an advanced directive. Naming a medical power of attorney gives that person the right to make health care decisions for you if you become unable. If you do it now, you can have a say in your own care. This is a gift to your family. This does not need to be notarized. This speaks to what type of care you want at the end of life. It's not sexy or fun to talk about but it's better than 4 siblings with varying ideas on what's best arguing in the midst of a family emergency. Here are a few resources for that, one is The Five Wishes and the other is the Horizon Foundation in MD, but it has information that is universal.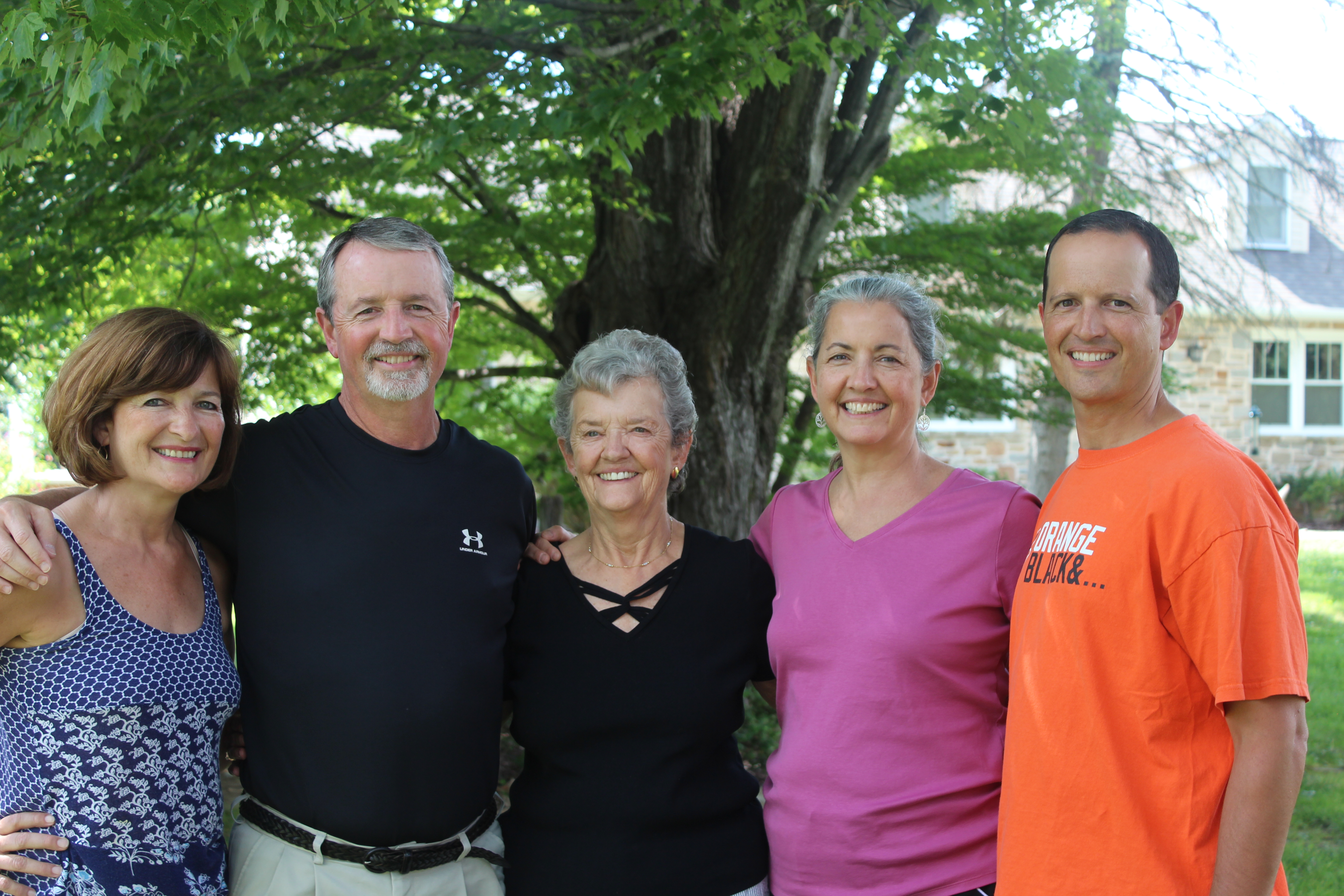 For Friends. Say your friends mom has dementia, it's not getting better. Do you ask how their mom is doing only to have the friend say "the same" or "worse", it's not a very uplifting thing to chat about, but you want them to know you care.
Ask how your friend is doing, how are they holding up, what can you do for them, that goes a long way. Send them a note or card saying you are thinking about them. Understand if they withdraw from social activities. Try really hard to pull them out for a break. Be understanding if they are not as available for you as they used to be. Keep inviting them places.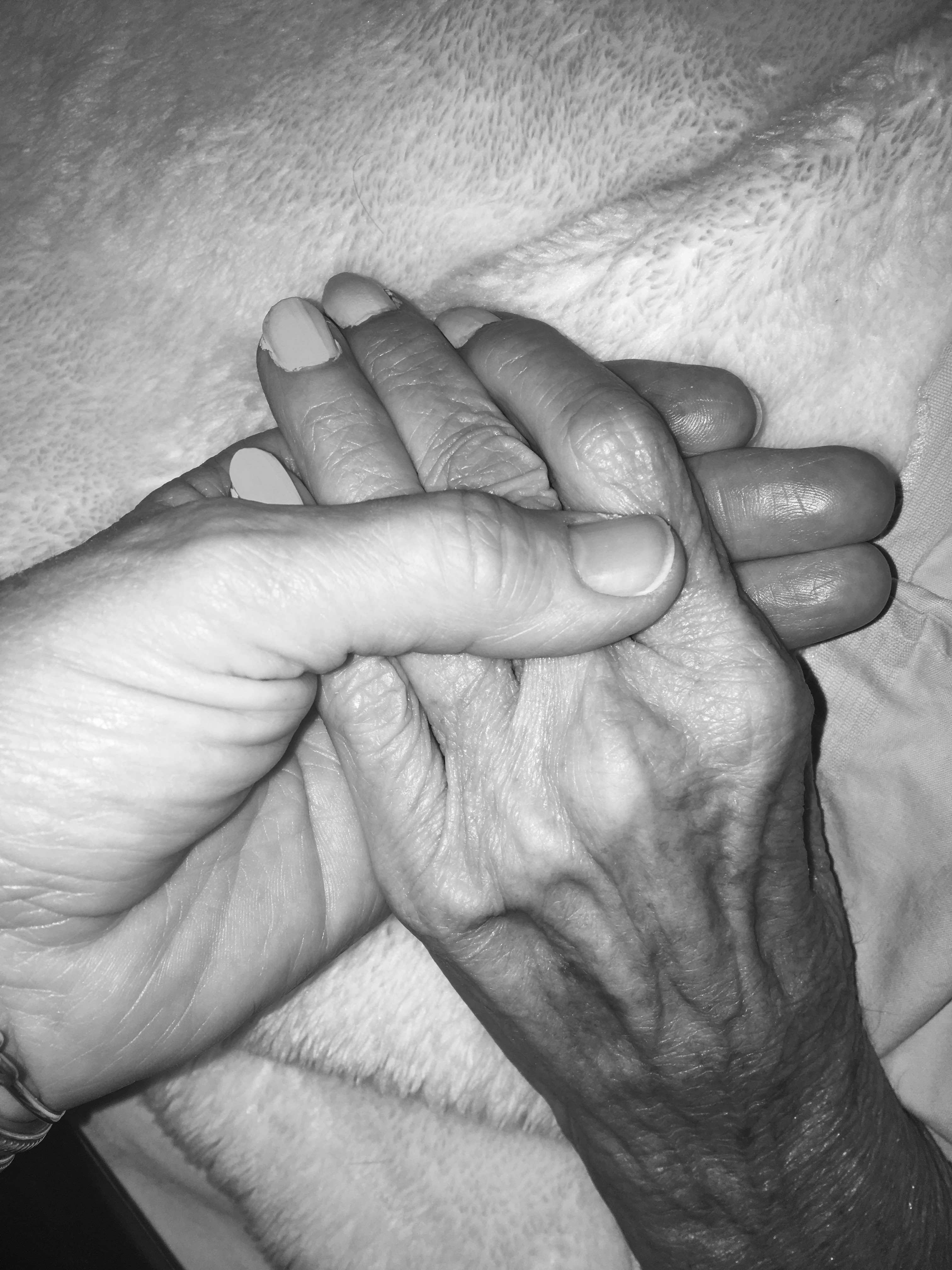 Give them purpose. Make them feel useful, let them do what they can – arrange flowers, set the table. It doesn't have to be perfect. Mom loved and hated to Christmas shop but she wasn't giving it up easily. I'd print a page for each of her 12 grandchildren, grown children and others and type up a list for each with their picture. I put it all in a binder and we'd take it with us. I would help "direct" her in her shopping.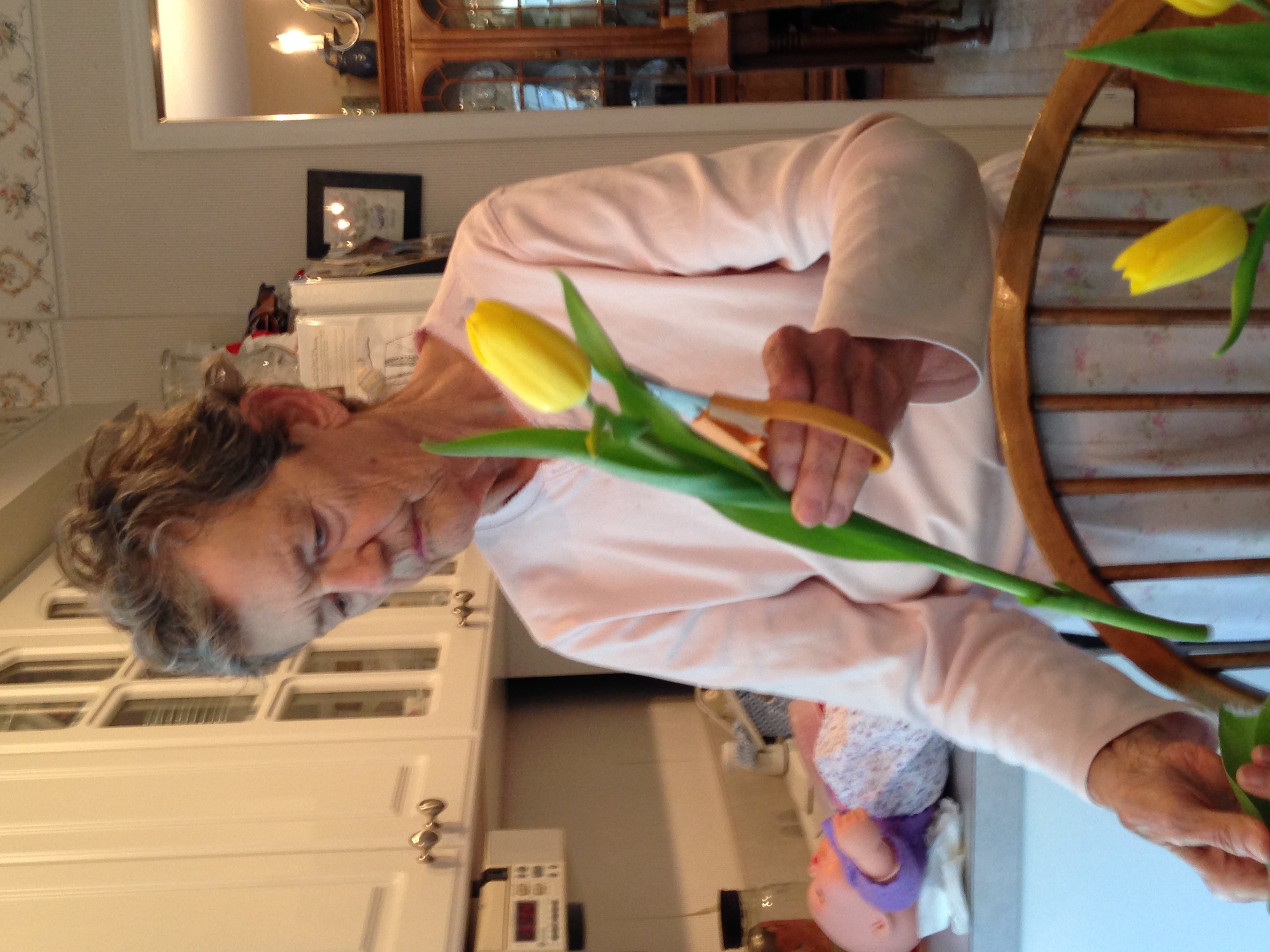 You Got This. This was the most difficult journey ever. It was heartbreaking but also such a blessing. This puts a strain on families, relationships and more. I learned much about myself, I learned I was very very strong and loyal and dedicated and fair. To take care of someone and repay the care they provided you is to me one of life's highest honors.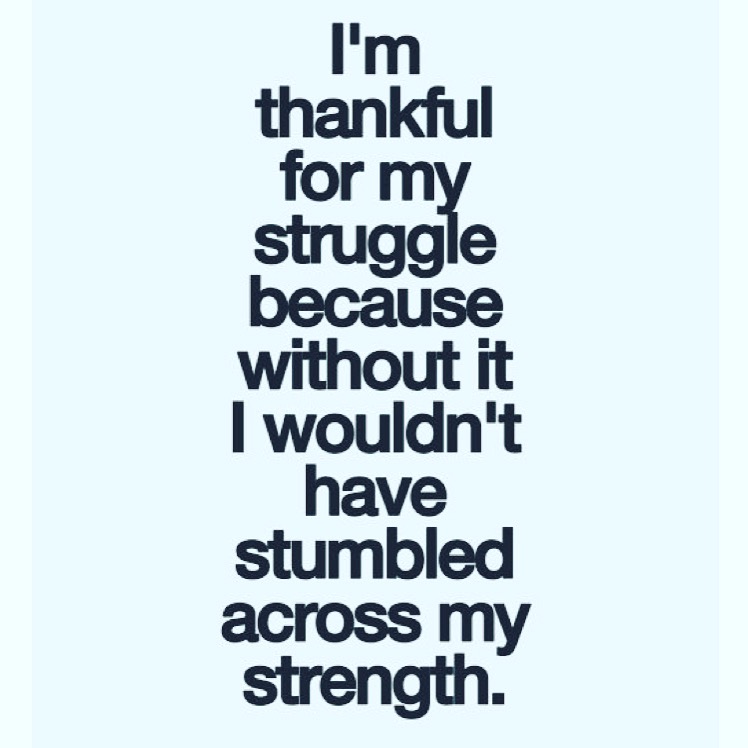 Preserve their dignity, make sure they have a voice, be their advocate, listen, and keep them safe and comfortable because it is the ultimate gift. If you are walking this journey with someone and need to reach out to chat – please know I'm here. Email me at [email protected] and I'll reply and chat if you'd like. I have experience and knowledge to share and would love to do just that. If you are walking this journey – extra hugs to you. XO Regina