Are you one of those people that don't like going to flea markets or thrift stores? If that's you, you may want to pass on this post.
I really think that there is some sort of magnet in my body that pulls me toward these places no matter where I am. On vacation in NC and I spot a RESTORE.
I mean seriously, we drove here I know, but we also packed our bikes, kayak, luggage and 2 dogs, so if I find something, what's not coming home with us?
Most likely I would be voted out. But the draw continues.
Years ago when I started serial thrifting, I had a route I would travel each week, with the mindset of "I can't afford not to", I ended up with lots of projects.
Today I'm sharing one of my favorites.
If you love the Pottery Barn or Restoration Hardware look, this chair reminds me of that.
It was a $7 Goodwill find. It's well made and a good size and comfortable too.
It's just a little ugly. I updated this at the beginning of the pandemic, for my makeover, I used Fusion Mineral Paint. Below is my finished project.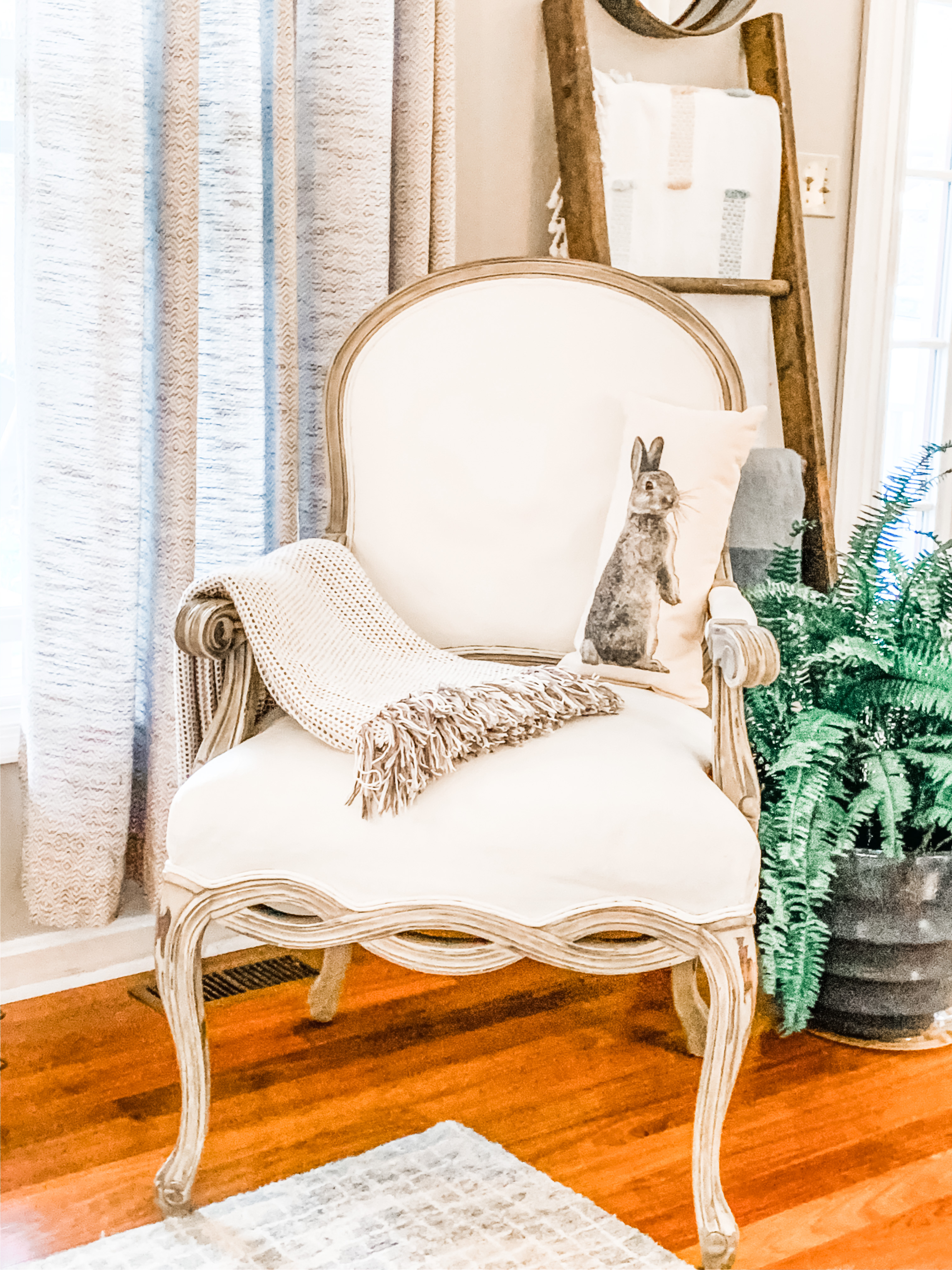 The first time I painted this, I used Annie Sloan Chalk Paint in Old White, on the material and wood. I was very into the whole French look and painted on top of the paint with a design. I also waxed the chair which gave it a leathery feel. It felt good to sit on and held up really well, I just got a little tired of the design so that's when I decided to redo it again. The picture below is after 5 years, so it's showing a little bit of wear.
The best part of painting the fabric is it's so easy. On the initial chair, I sprayed the material with water until it was damp, not soaked. Then I just painted like I knew what I was doing! After each coat dried, I sanded it down to make it smooth. I added enough coats until the dark design was completely covered. After a final sanding, I waxed it with Annie Sloan Clear Wax. I sanded the legs and top lightly to distress it a bit. The picture below is what the chair looked like when I bought it.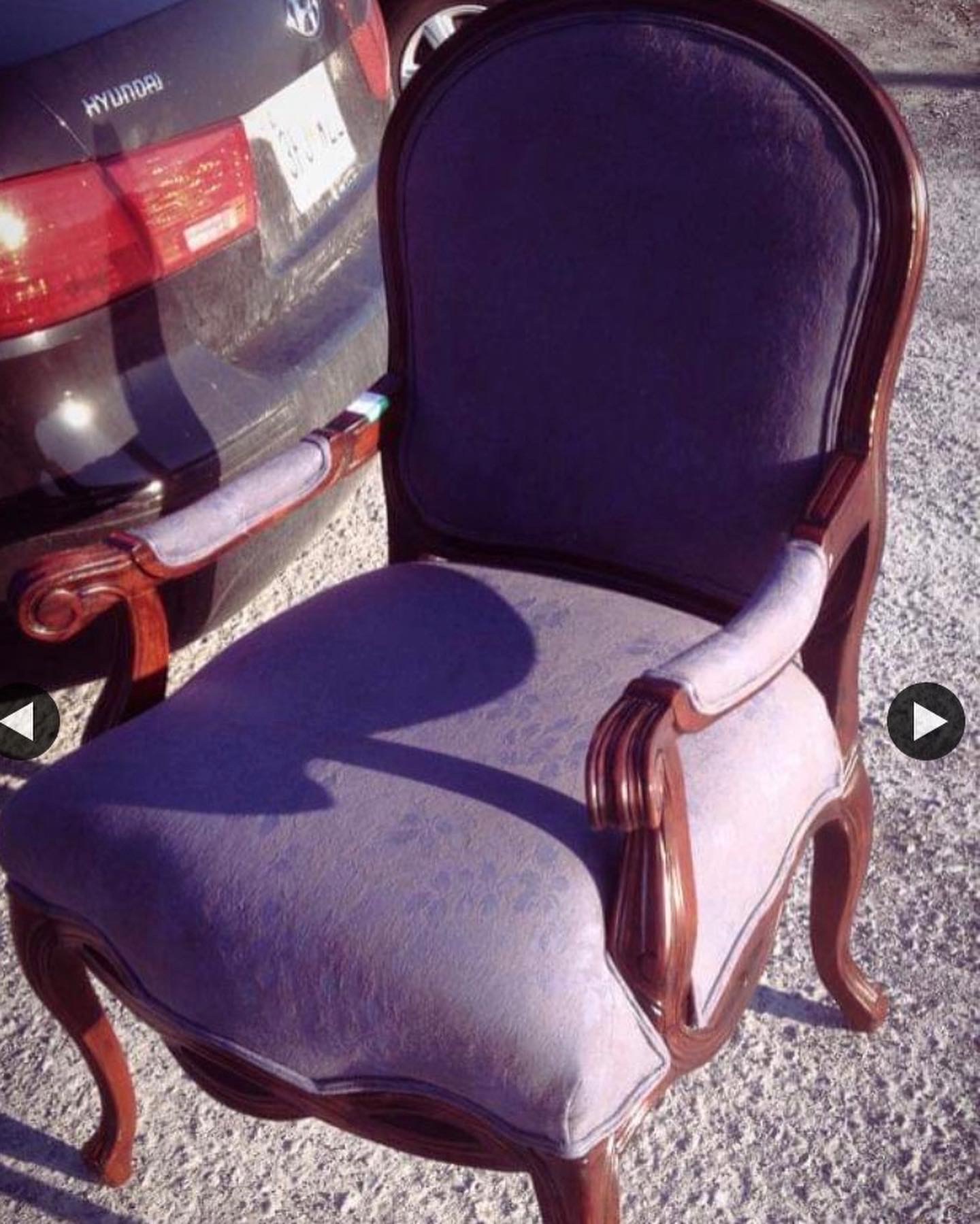 For the update I chose Raw Silk, by Fusion Mineral Paint. It's a very pretty white and as you can see from the picture below, it's quite a bit lighter than my original color. I didn't spray the chair with water this time but I did sand it down a bit first to roughen up the paint and wax so it would adhere better. This time I also opted to use a product called Stain Finishing Oil by Fusion Mineral Paint. The color I chose was Driftwood. It comes in a can and is runny like a stain. I painted it on and rubbed it back off. I had no idea what I was doing but I liked the look I was achieving. It reminded me a little of the Restoration Hardware color everyone tries to duplicate. Again I sanded between coats and it took a few coats to cover the writing on the chair back. After the final coat dried, I waxed it lightly using Annie Sloan White Wax. I only used that because I was out of clear, but it worked and looked great. The chair doesn't have quite the same leathery feel but it still looks great. A perfect neutral that fits into any space and can be changed with the season with throw pillows (shocking) and a throw.
Above you can see the color variance, at first I thought the Raw Silk might be too white but as you can see from the finished product – it's perfect.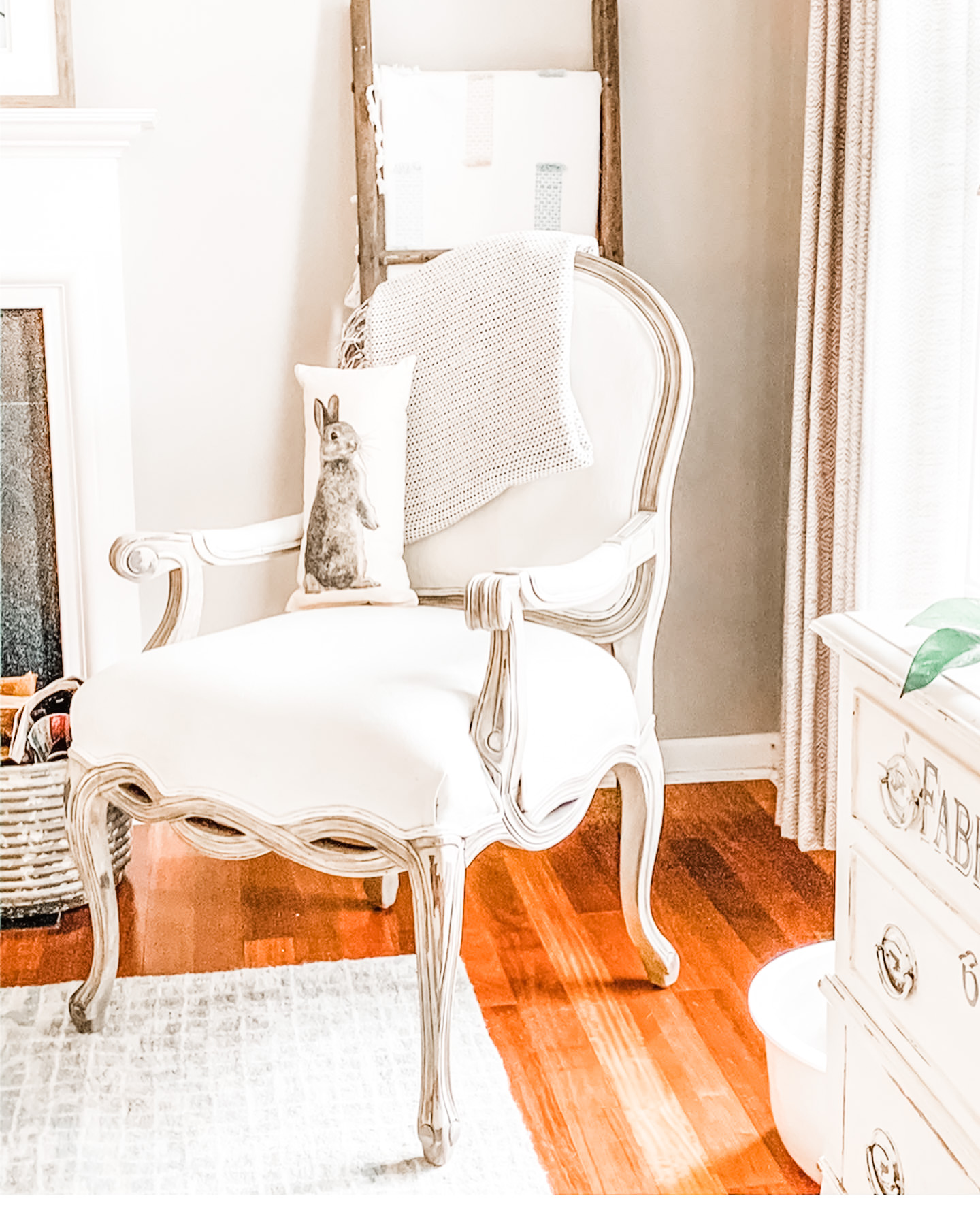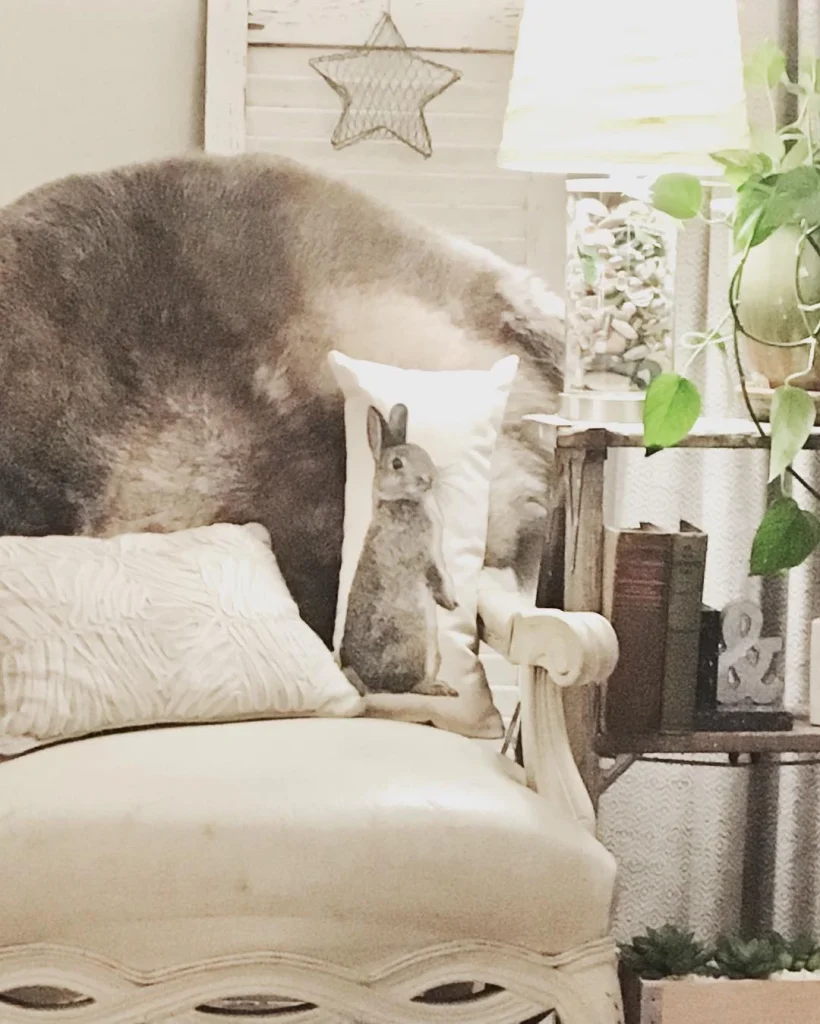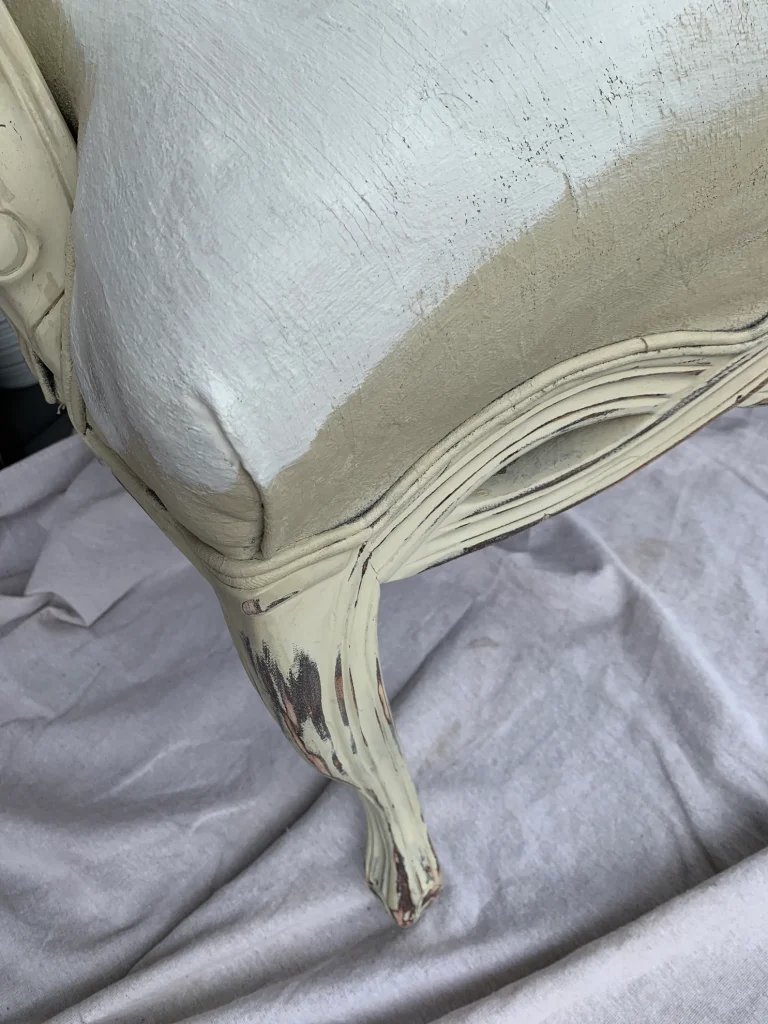 Questions? Send me an email at [email protected]
I'd love to hear from you. XO Regina