Locally things have opened up again. Scary? A little, but it's also exciting. It means we can travel again. What does being able to travel again mean for you? For me it's the chance to fly to see family in Texas, and a comfort level to visit other family out of state.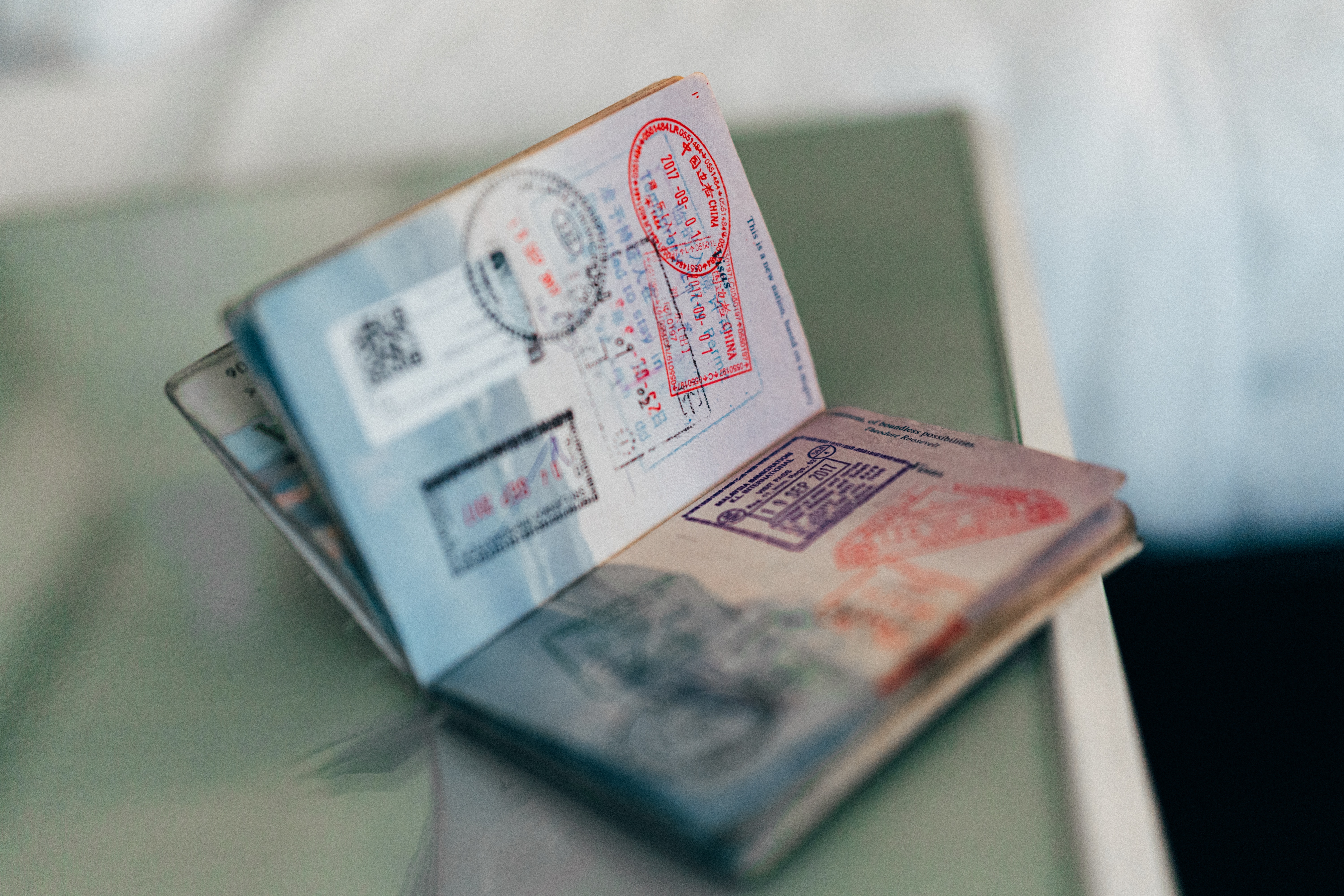 I can also feel the wheels turning in my head wondering where we can go next, what big adventure is around the corner. In 2018 right after we moved into our home my sister, brother and sister in law all agreed we'd take a trip together. We headed to Croatia and Bosnia Herzegovina to visit Medjugorje. Our first time traveling together, we were scheduled to leave on Memorial Day. Crazy that in a few weeks it will have been 3 years.
I love to plan, so I volunteered to do research and put together an itinerary. Obviously that's something most people do when they travel. I guess it's the event planner and marketer in me that wanted to take it a step further. I decided on where we'd go, who we'd fly, where we'd stop and where we'd stay.
It made me think of growing up outside of DC when you'd pass a hotel where trust me you wouldn't want to stay and thinking that somewhere some poor person is booking this hotel, because it's close to the city, and because they wouldn't know any better. Fortunately these days with the internet, we see ratings and reviews but it's still a little unnerving when you are making plans for someone else.
Fortunately making decisions isn't something I ever have a problem with so I just did what I thought sounded good and wasn't too extravagant. A little luxury and a little local. That was my goal.
The part I'm excited to share is what came next.
I created a brochure for our adventure. Why? Because it's fun – it looks great – it's a neat keepsake and it keeps people from asking you a million questions! (Well that was the intent)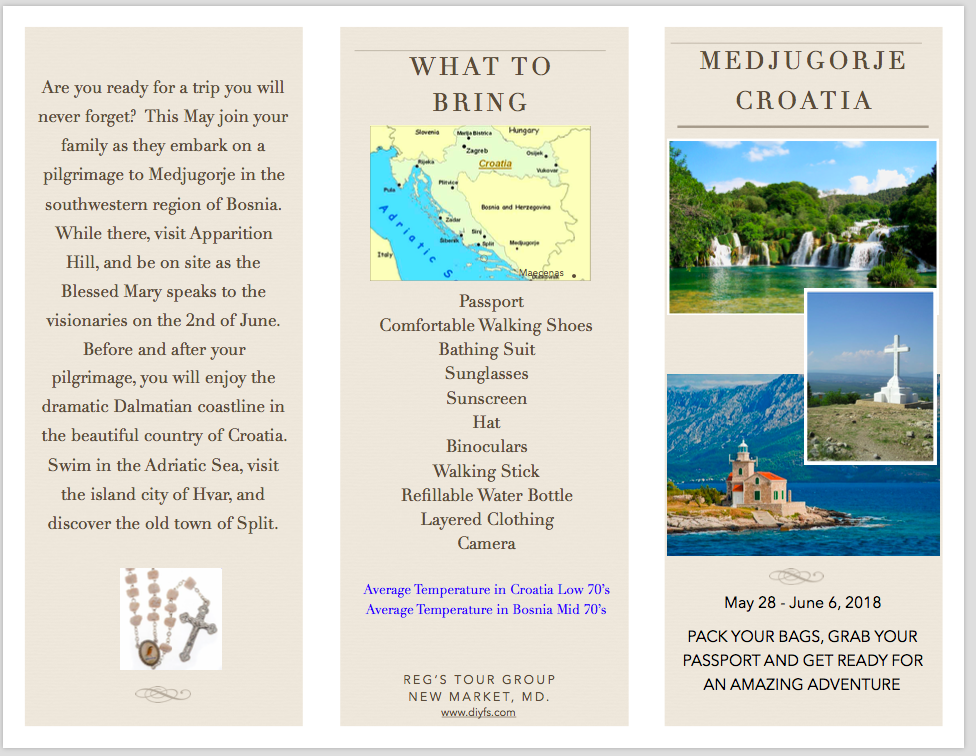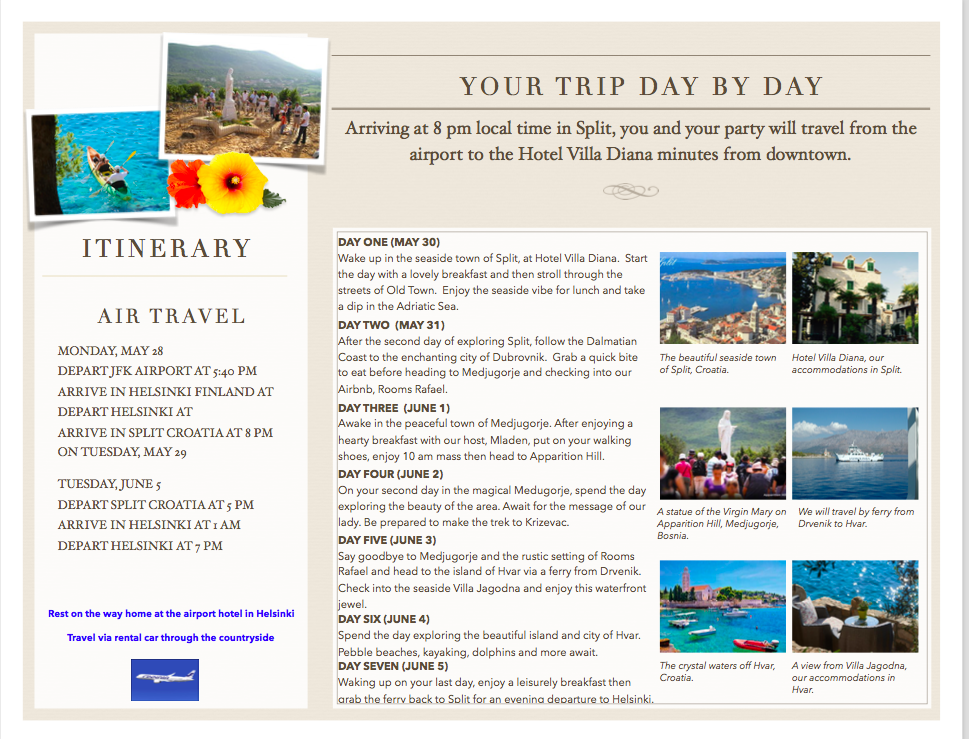 It was go time, we met in NY and flew from there. Here we are in NY waiting to leave. Our first stop was Helsinki, Finland for a12 hour layover.
We made the most of it, a boat trip, a walk through a local market and lunch, then to the airport for our flight to Croatia. Below is the boat ride in Helsinki.
We landed in the evening in Split, Croatia on the banks of the Adriatic Sea. Our first stay was at lovely boutique hotel with wonderful hosts and food.
Almost 2 days of exploring in Split. Oh my the views.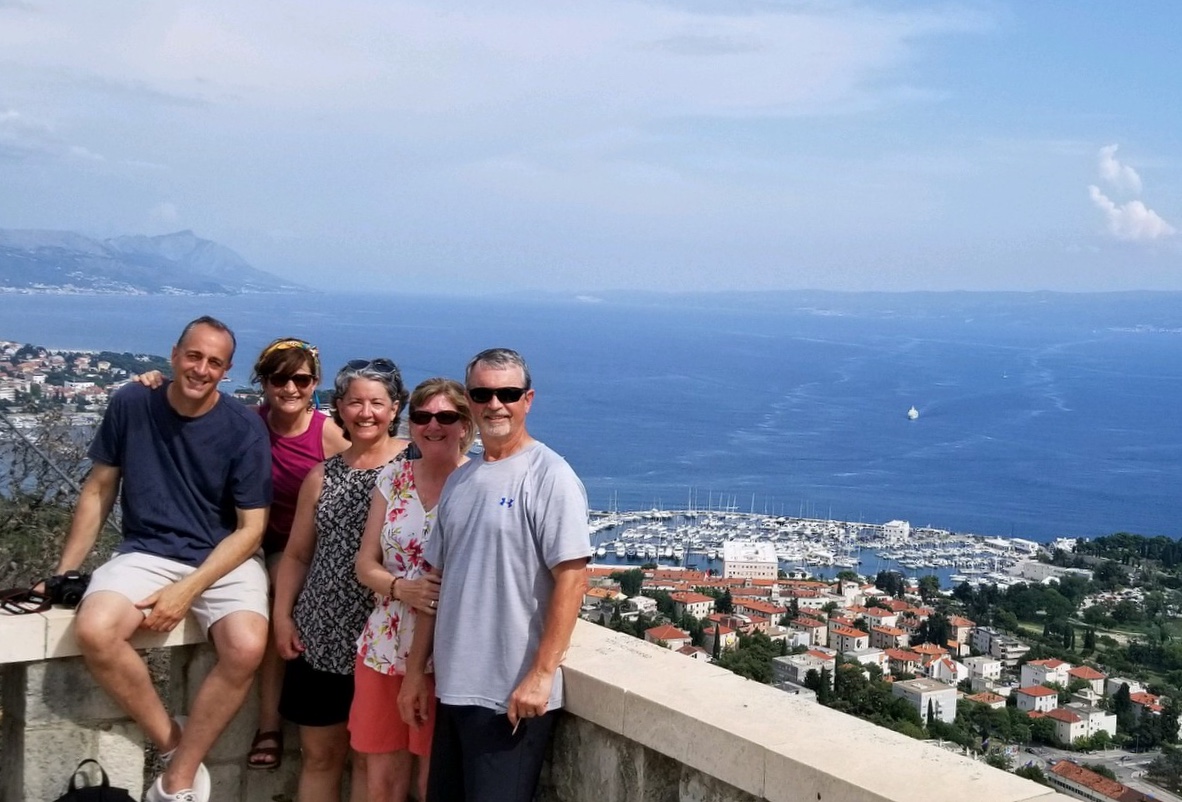 Next we were off to Bosnia. We stopped in beaches at Brela, lunch in Markarska and took in breathtaking views along the coast.
The rest of the trip to Bosnia was unforgettable. Unforgettable because of the heights, hairpin turns and skinny roads.
We arrived in Bosnia and stayed at our only Airbnb. Home to two amazing hosts and their little ones. We ate and laughed and shared stories of our days and then retreated to our single beds in dorm like rooms. Oh boy it was fun, that was the "local" feel. Medjugorje is a popular pilgrimage for Catholics. There were thousands and thousands of people.
Below is a lovely picture from sunset on Apparition Hill.

While in Medjugorje we also hiked up Cross Mountain with many others. It was steep and rocky and many were in bare feet.

We also visited this beautiful waterfall. The coldest water I've ever experienced.
Our next and final stop was a ferry ride to the island of Hvar at Villa Jagodna. If you are ever in Croatia, it's a must see, must stay place. We paddled in the Adriatic Sea, ate like kings, and relaxed. Below was our view from breakfast and dinner.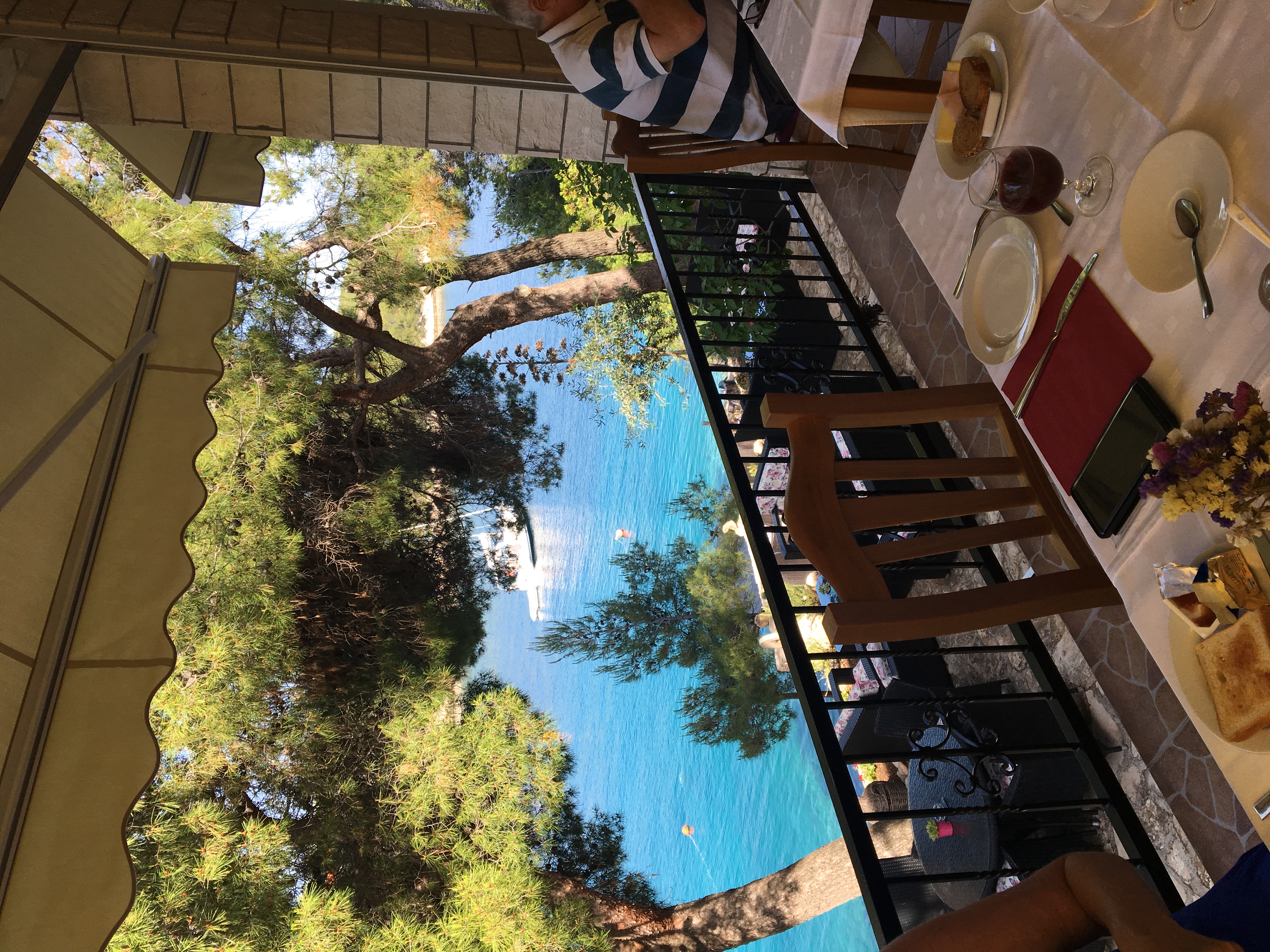 We also took home several bottles of Petars' Olive Oil from 100 year old olive trees on his family farm.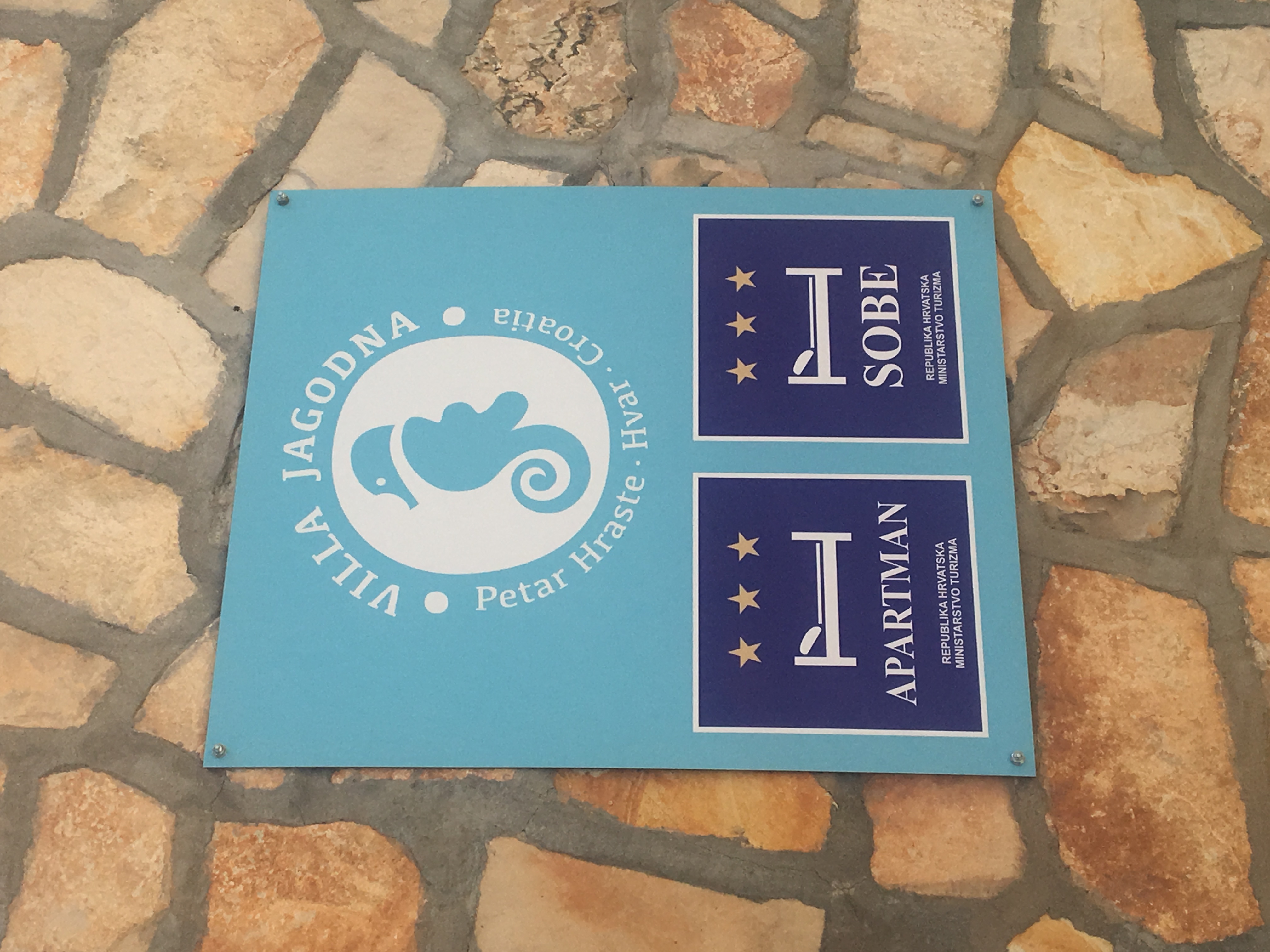 It was so fun to do the planning – of course that's what I do but it was even more fun to create the trip brochure and elevate our event. Our trip turned out as lovely as it was described!
Traveling like we did made you realize some things you can't live without. I'm sharing some of my must haves for any trip that involves air travel, walking and more. You can "shop" my travel faves here.
Bucket Hat Athleta
Skort Athleta
Crossbody Bag Target
Sleep Sack Target
Travel Pillow Target
Travel Dress TJ Maxx
Jacket Old Navy
Walking Shoes DSW
You don't have to travel abroad to create a trip brochure or keepsake. This is one that I made for a family trip to Nashville to celebrate my 60th birthday. It makes the trip feel a little planned but not overly and is a great way to add some details.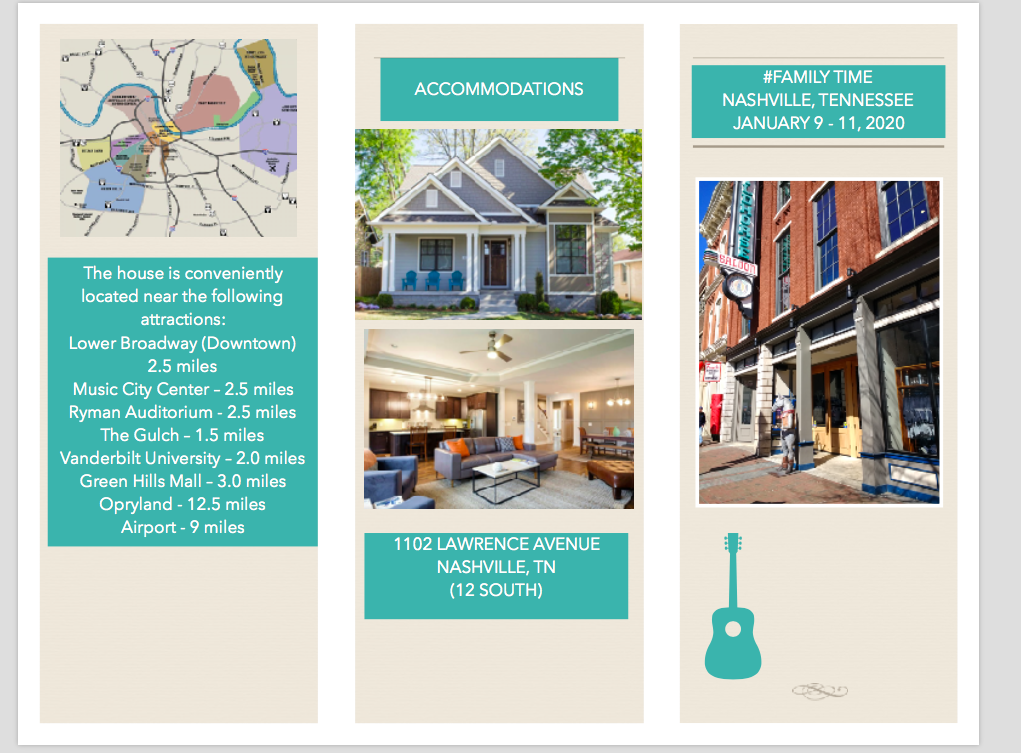 We were so lucky to have this trip since the pandemic hit soon after. I love to write poems and as you can tell they are a little tongue in cheek.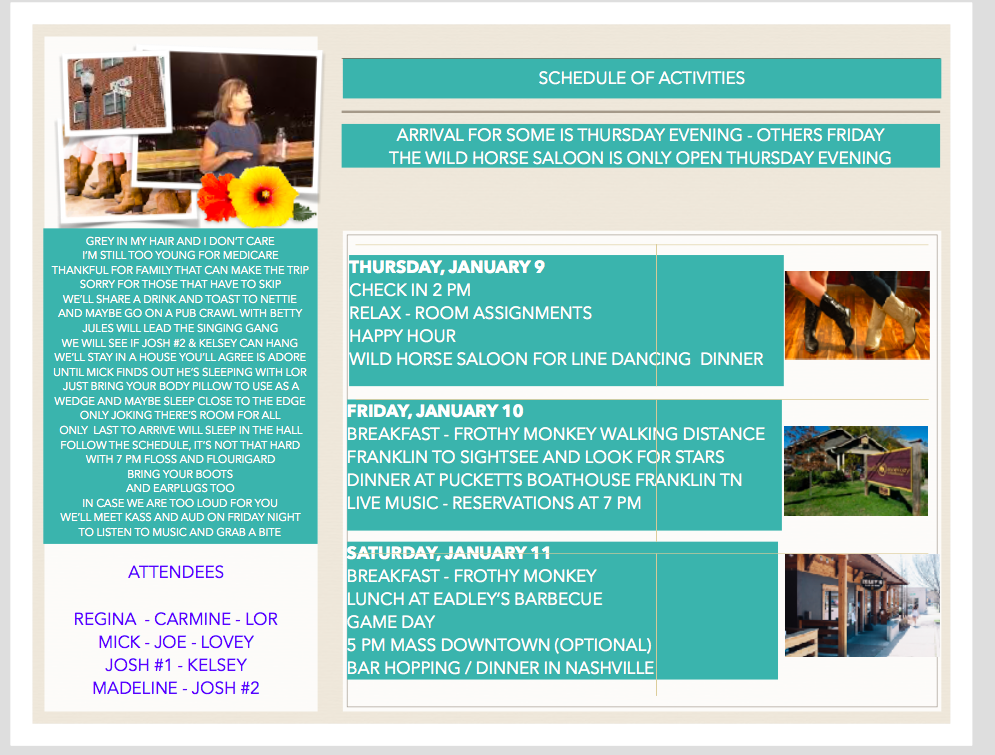 Thanks for coming along as I reminisced about trips and shared ideas for "marketing" your event to family and friends. I have a dear friend that creates similar pieces for trips and family reunions. Our goal is to be creative and informative in an attractive eye catching way.
Do you have trips or locations on your bucket list? Feel free to share! I always love to hear about great places to visit and why. Also, have you ever "marketed" your trip to family or friends? Tell me about it! Holler if you want some help creating your own "trip" brochure.
Have a great week. XO, Regina
This post contains affiliate links.