If you are looking for inspiration for your next picnic or barbecue, look no further than my cookout tablescape ideas.
It's no secret one of my favorite things is to set a table for events and gatherings.
I'm sharing an easy table for an afternoon cookout that can be thrown together in minutes.
I like to keep a few staples on hand to use over and over.
OUTDOOR TABLE MUST HAVES
If you are planning a cookout table, I'm sharing some things I always have on hand to use.
My favorite must have for outdoor entertaining is these glass jars with lids. Not only are they attractive, they do double duty. They keep bugs and flies away from food and can be used to serve from.
I have them in multiple sizes. It's a much better look than foil, plastic wrap or the netting you can use.
For this tablescape I used them to hold hot dog and hamburger buns, potato chips and a smaller one held the baked beans.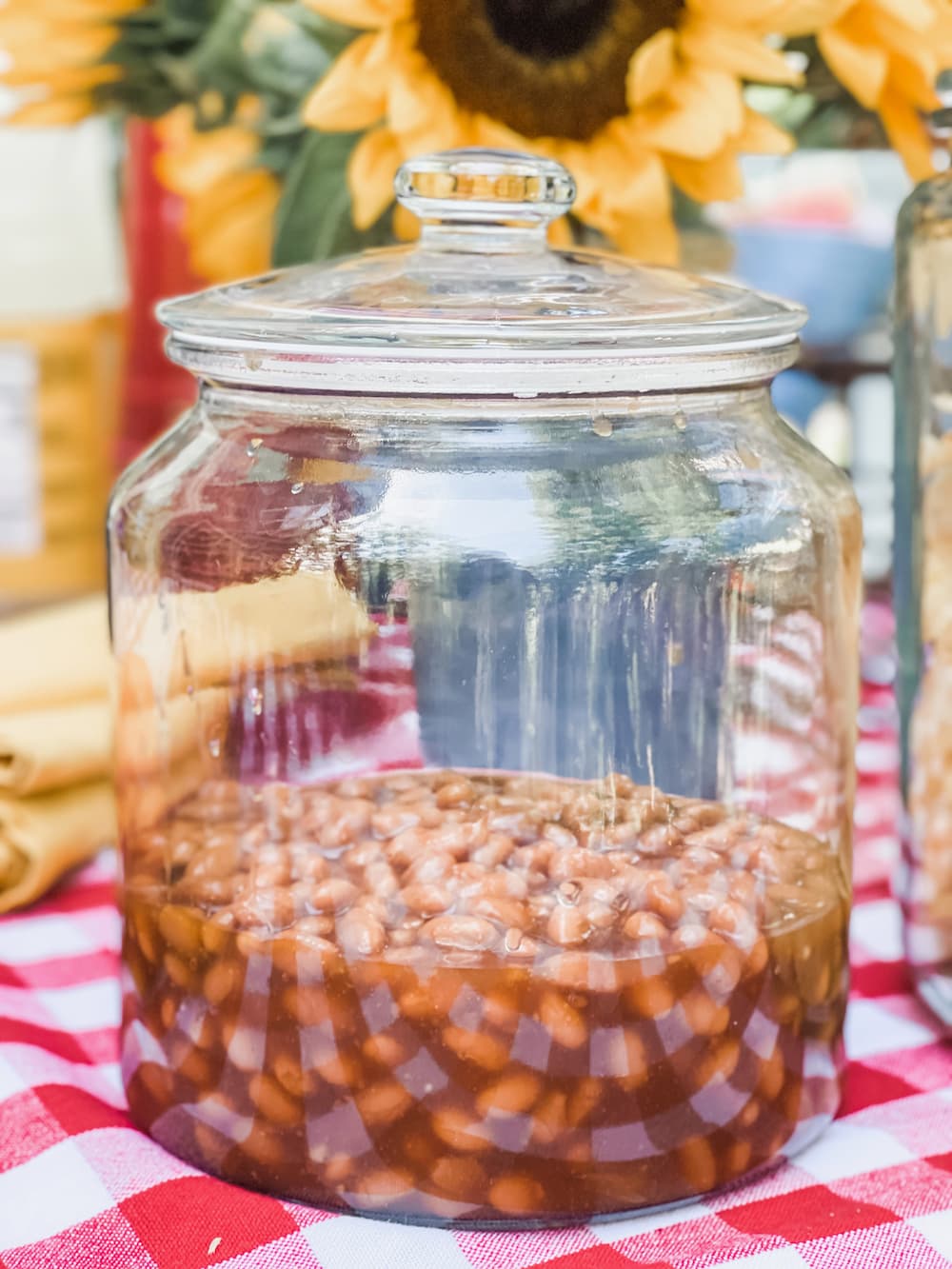 Red and white checkered tablecloth is another cookout must have. This is cotton and I have both round and rectangular ones. They can transition from a cookout to a Low Country Boil, to an Italian Dinner Feast very easily depending on the place settings and decor.
Mason jars are another outdoor entertaining staple. I have used painted small jars to hold the straws for the lemonade and one for the silverware.
A larger one I painted is used to hold my centerpiece of sunflowers.
A citronella candle is important to keep bugs at bay too.
Despite being outdoors, I still enjoy using cloth napkins. They don't blow away easily if it's a little windy and it's always good to cut down on waste when I can. If it's windy, you can always make these tablecloth weights too.
A large plate. These plates are super cute and have all the decoration I need, so I was able to keep everything else simple.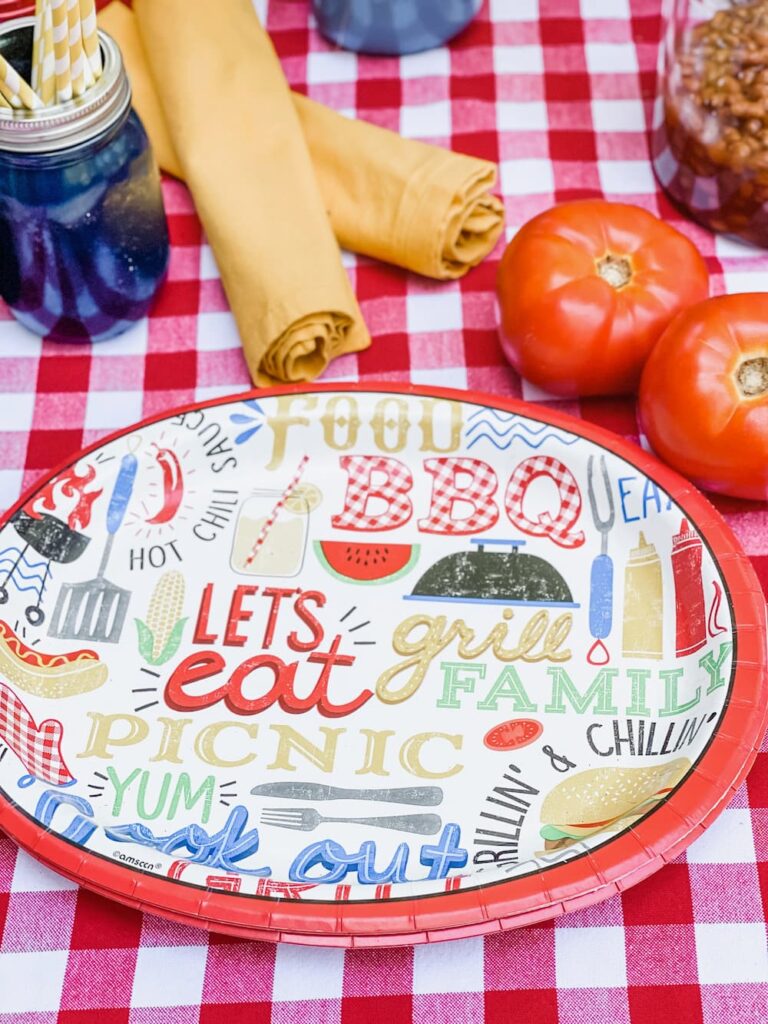 COOKOUT CENTERPIECE
I like to keep this simple too. I grabbed a bundle of sunflowers and cut them and added them to my mason jar I was using as a vase. No need for any fancy centerpiece.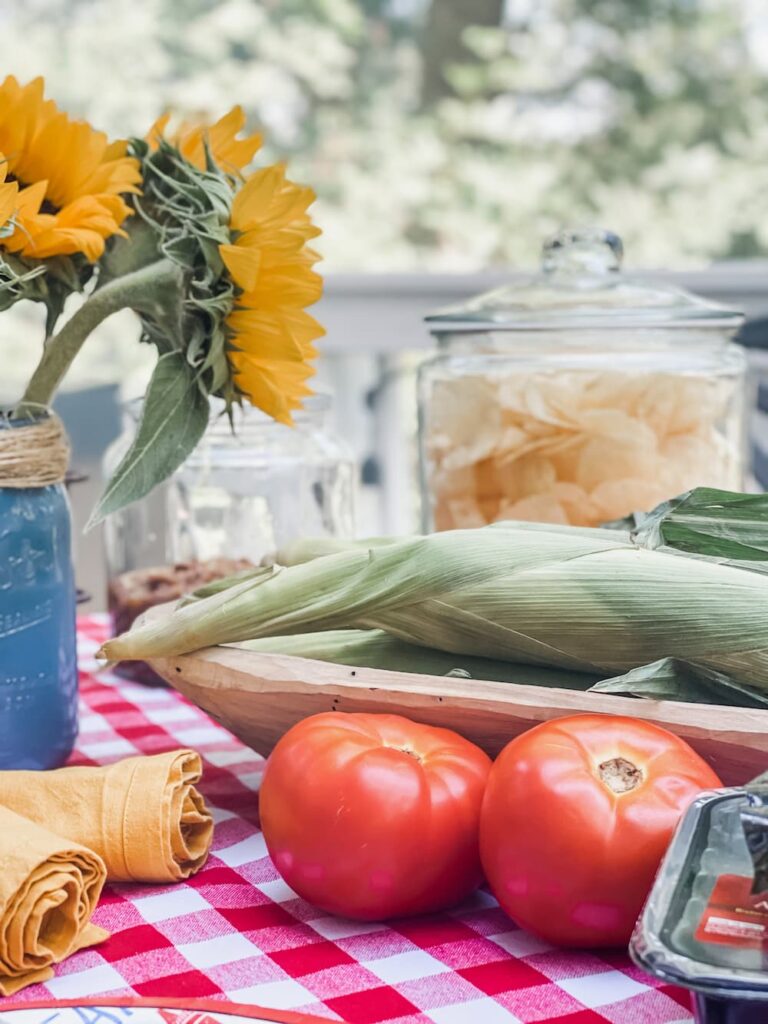 EASY COOKOUT FOODS TO SERVE
This afternoon cookout was basic with hamburgers, hot dogs, chips, baked beans, corn on the cob and watermelon. I cooked the burgers and dogs on the grill alongside the corn. For the corn, I soak it on water in the husks then place on the grill. It takes close to 25 minutes but it's delicious.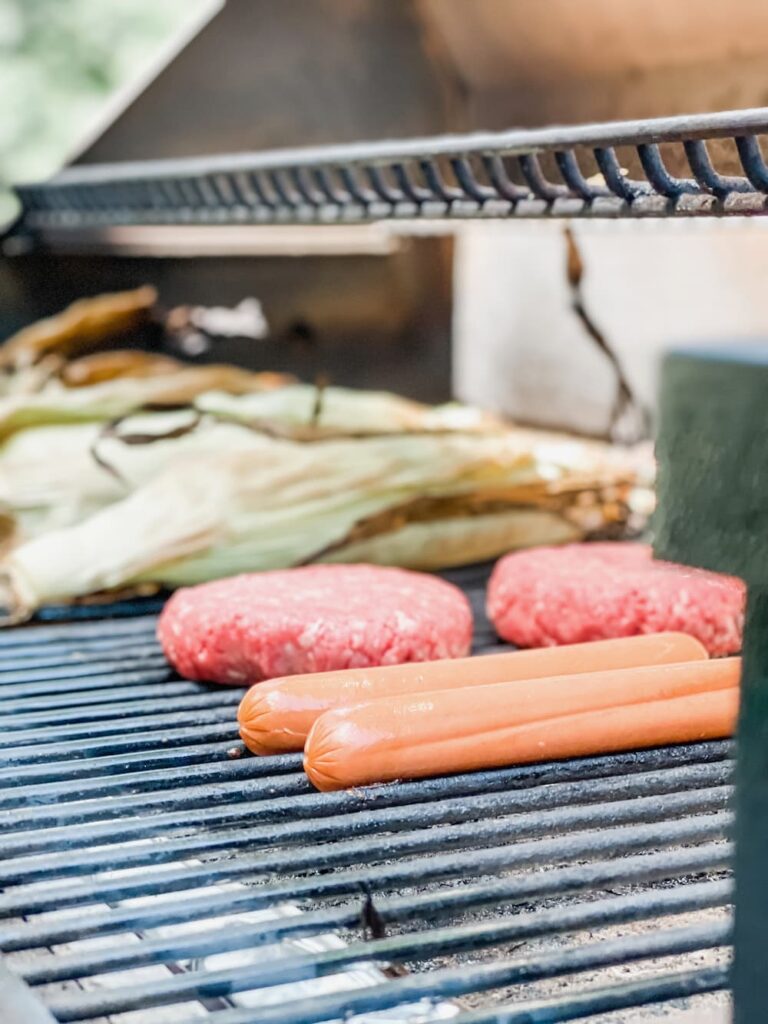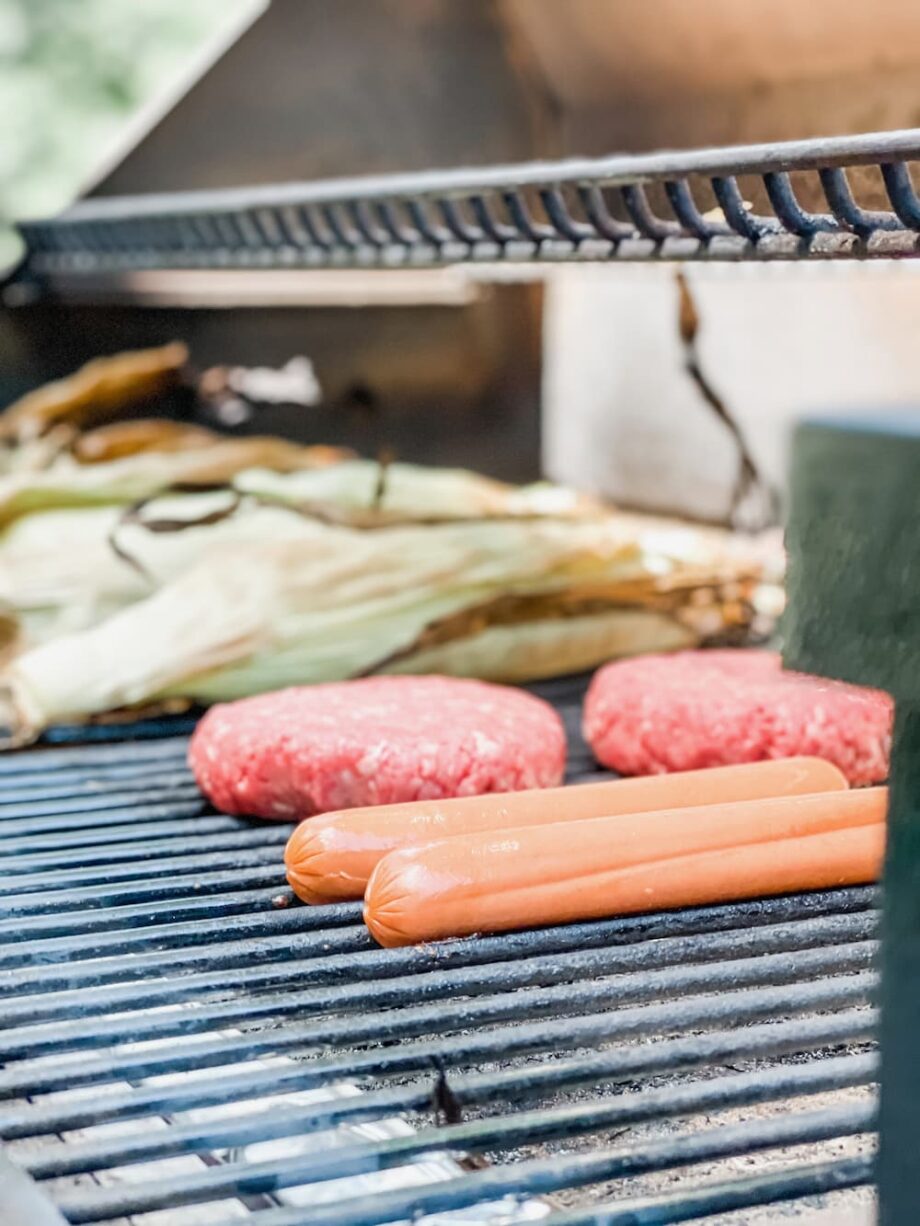 The corn was staged in my doughbowl before cooking then placed it back in the bowl to be served. I love doughbowls, they are one of the most versatile things I have.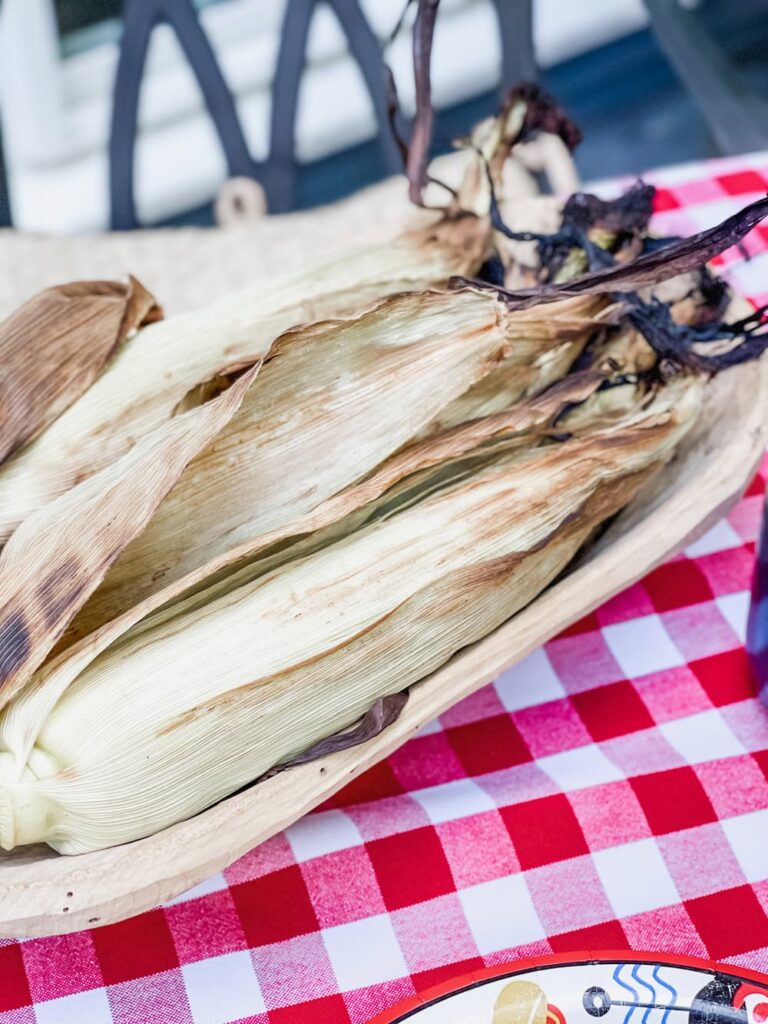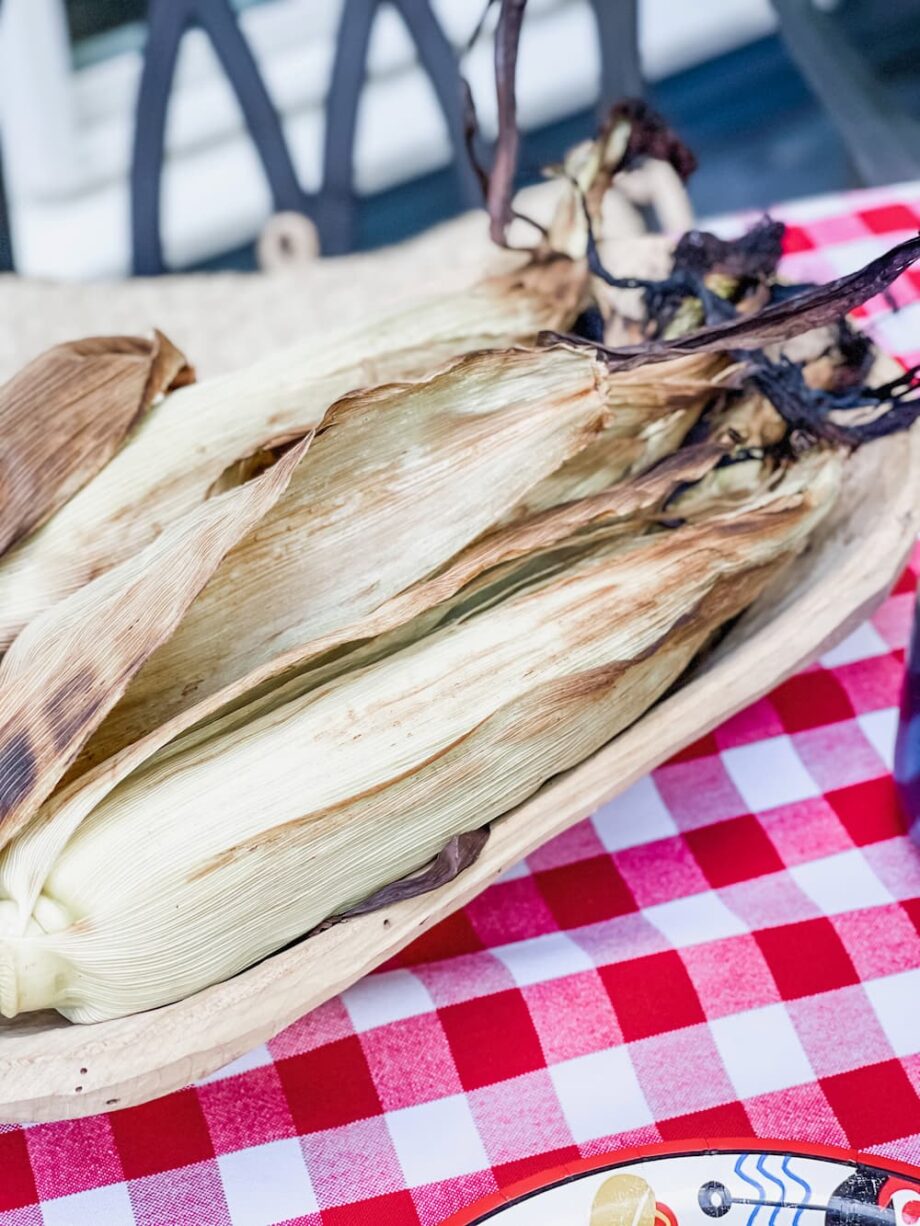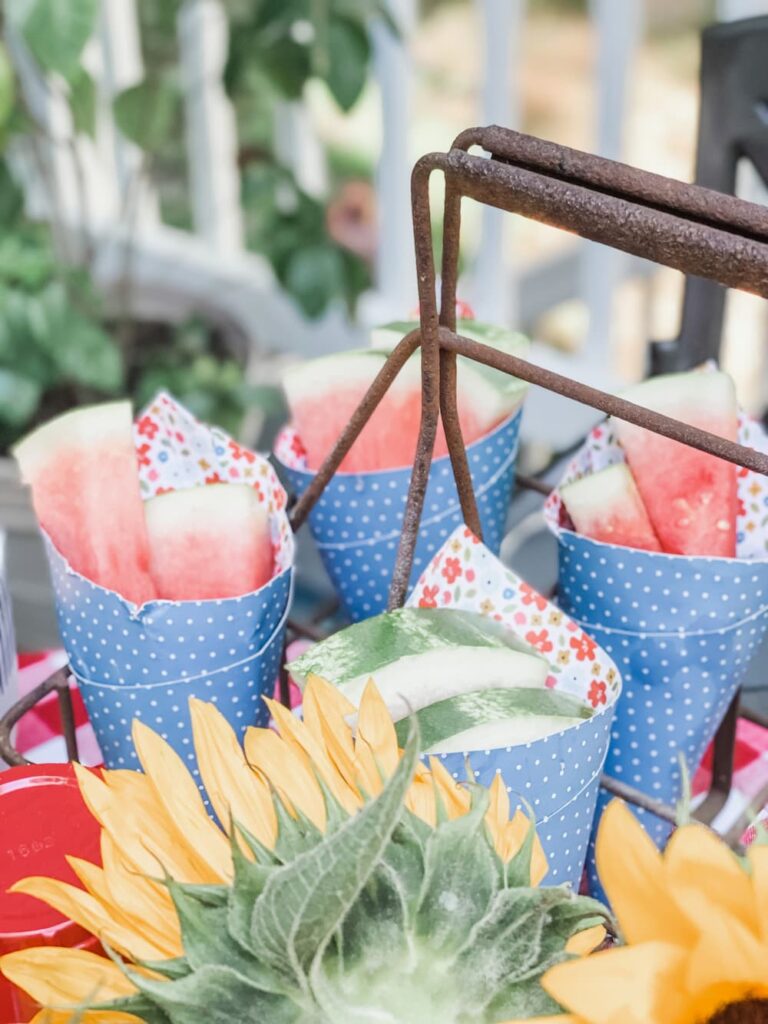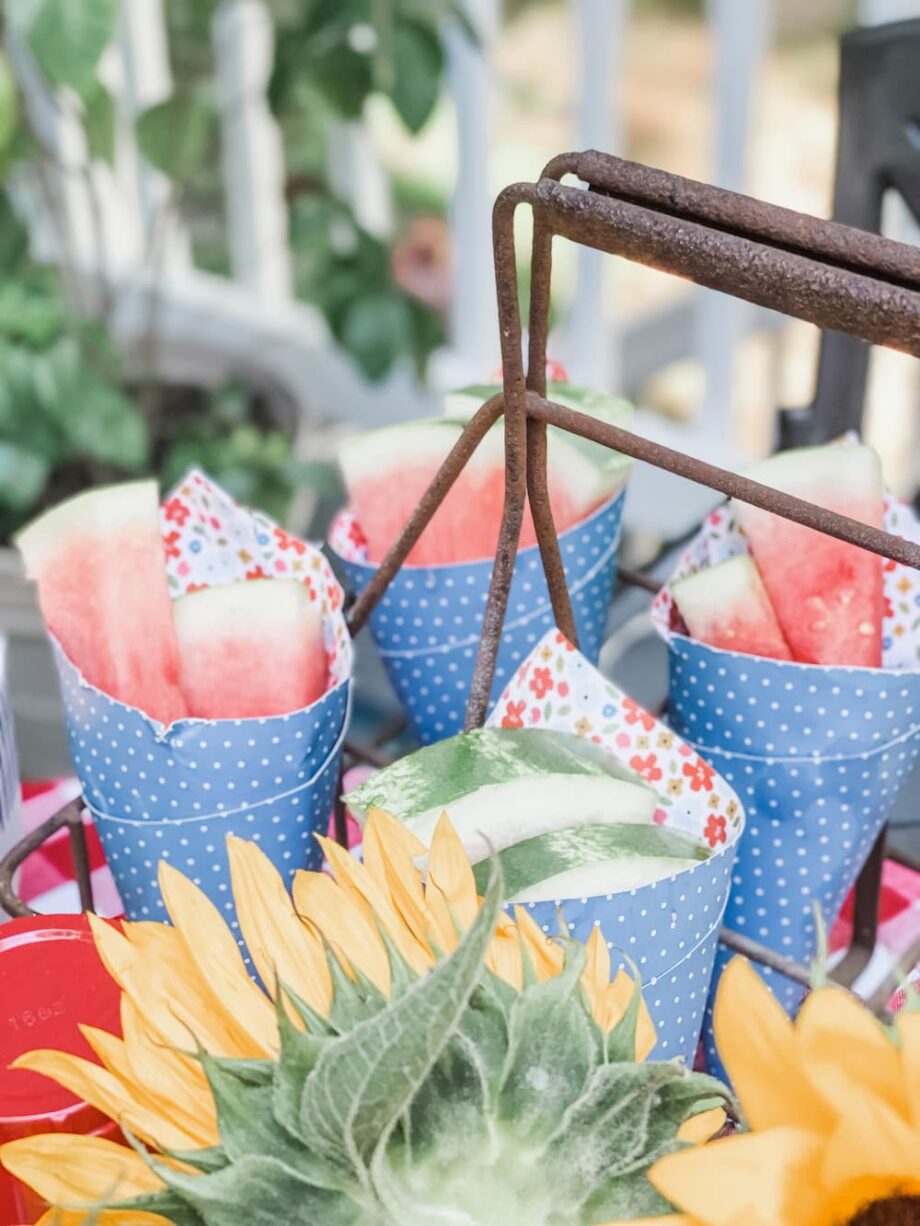 Praying you get lots more outdoor entertaining in this summer.
I'm going to hang on to outdoor eating as long as I can.
Thanks so much for stopping by. Hopefully you got some Cookout Tablescape Ideas. Let me know what your "cookout must haves" are!
XO, Regina
I am an Amazon Affiliate, I receive a small commission if you order from the links provided at no additional cost to you. Thanks for supporting my small business.
SHOP THIS POST