Have you ever wondered if you can paint fabric on a chair? I'll show you how and how easy it is to have your own painted fabric chair.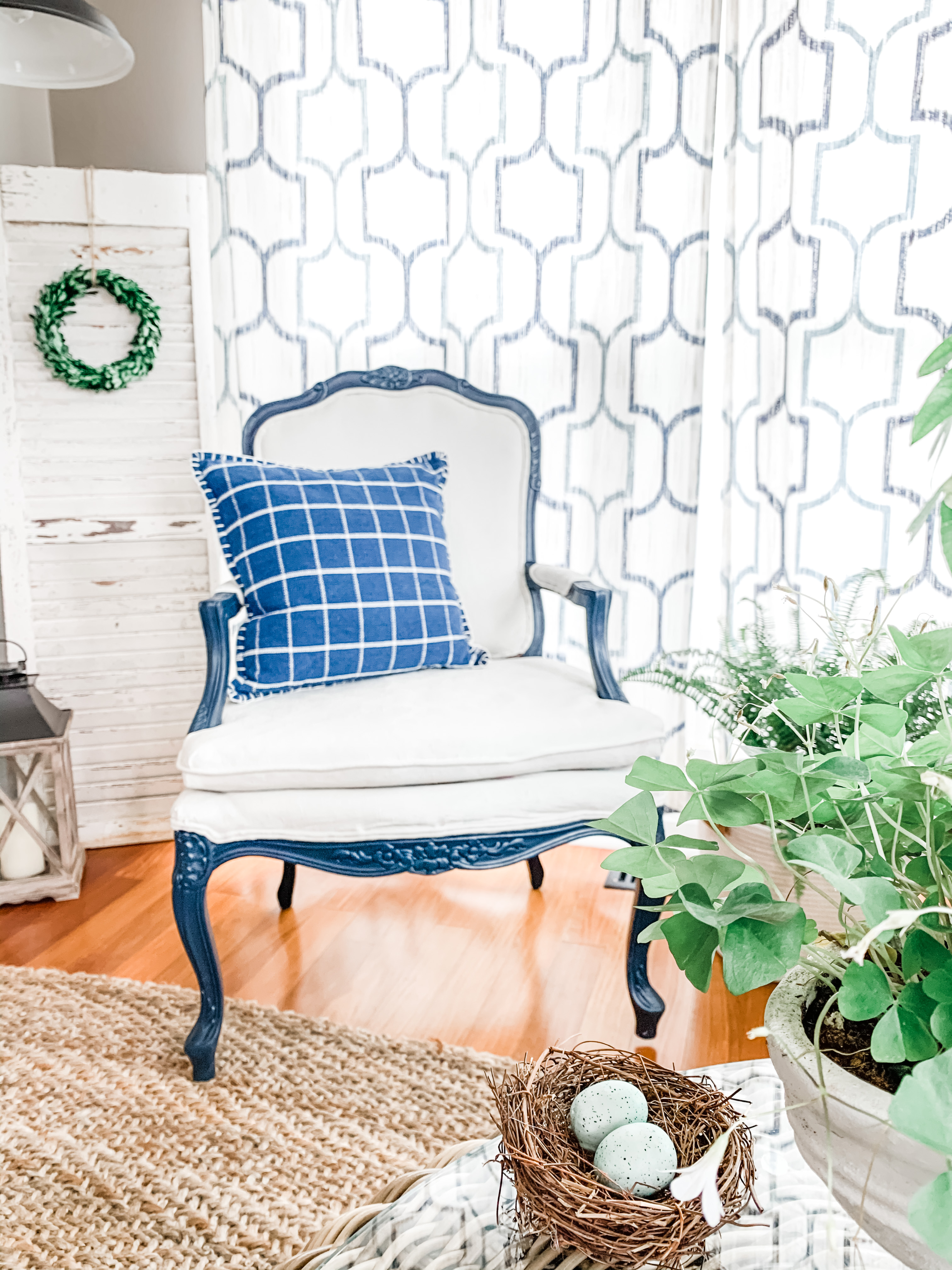 Hi friends. I'm sharing a fun project that I finished up today. I bought this chair at a thrift store and painted the fabric for a beautiful look and leathery feel. This is the third upholstered chair I've painted.
Here is a post for one in my living room.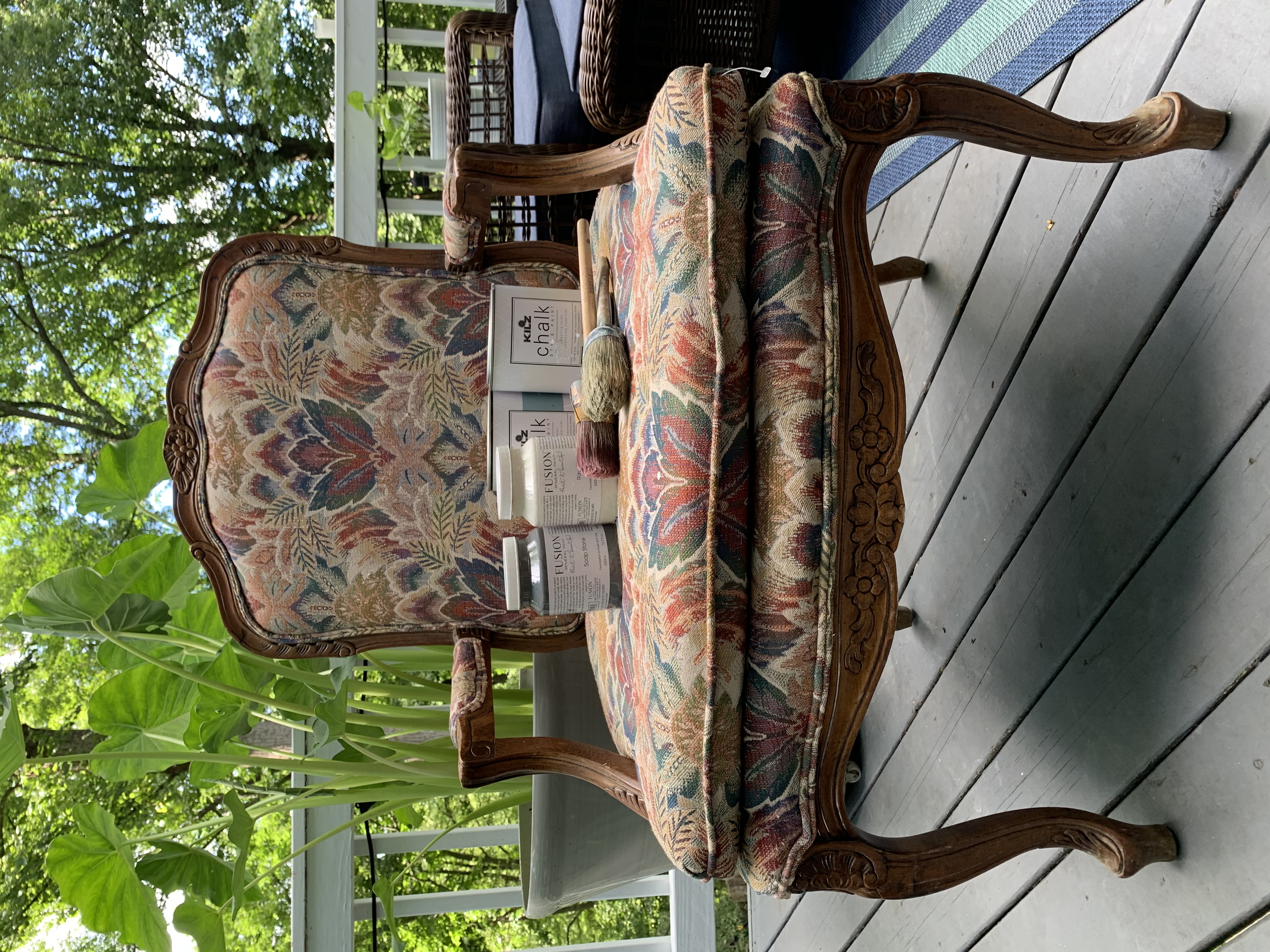 It's wide and comfortable and perfect for our bedroom. My plan is to paint a chest of drawers and dresser in navy, so you will see how I tie this in.
MATERIALS
For the material portion, I used Fusion Mineral Paint in Raw Silk.
Here you can see the detail in the trim. I painted the trim in Fusion Mineral Paint Midnight Blue. I think the detail would have been more prominent in a lighter color, at first I was going to do grey but I changed my mind because of where it was going.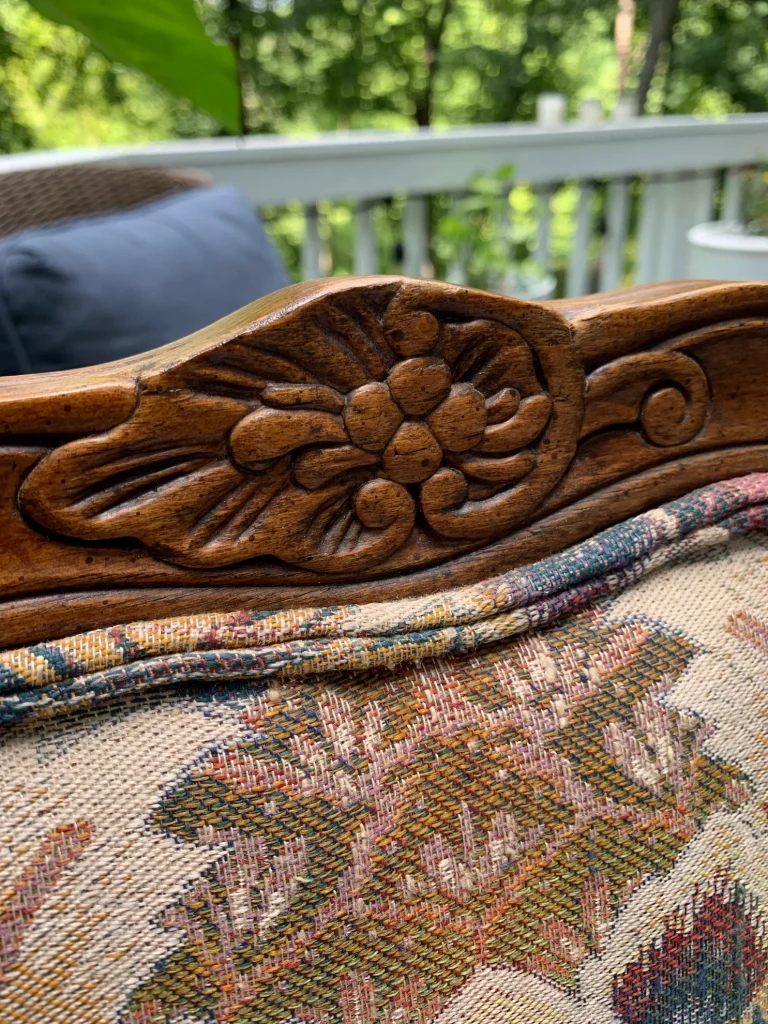 THE STEPS
When I begin painting fabric, I spray it with water to wet it so the paint adheres better, but not soak it.
Then I begin painting. Here is the back with one coat then two coats.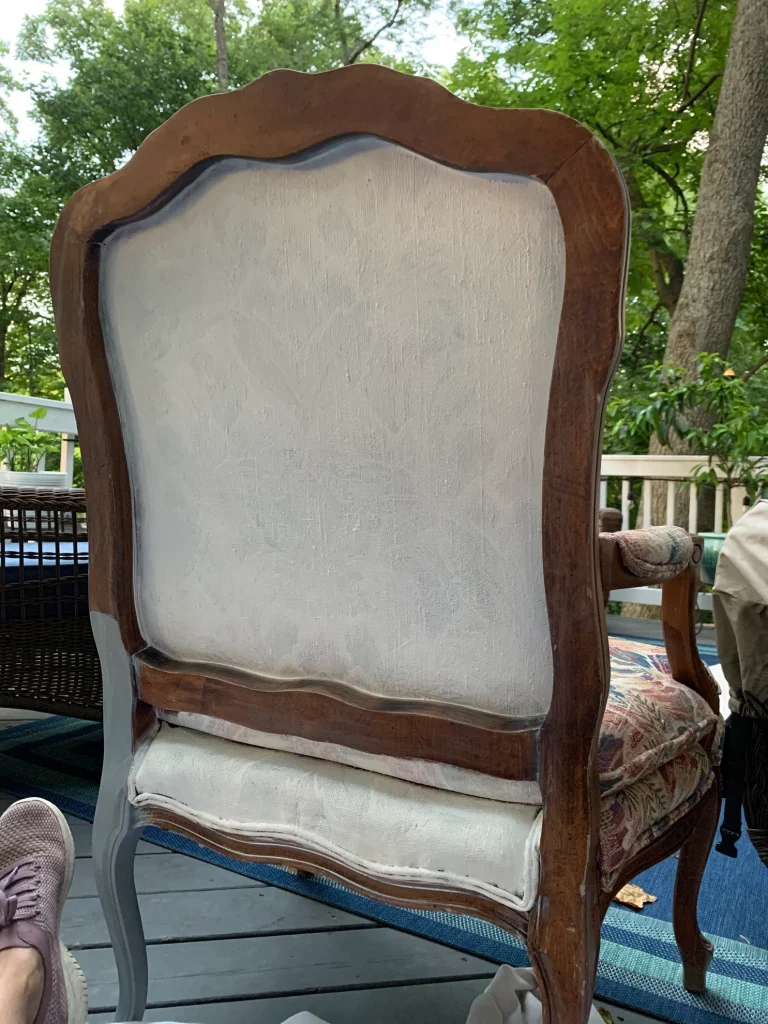 For this I used a brush that allowed me to get in the nooks and crannies. In between coats, I like to lightly sand the material with a fine sand paper just to keep it smooth.
Below is the seat with one coat then two. The back has one coat in this picture.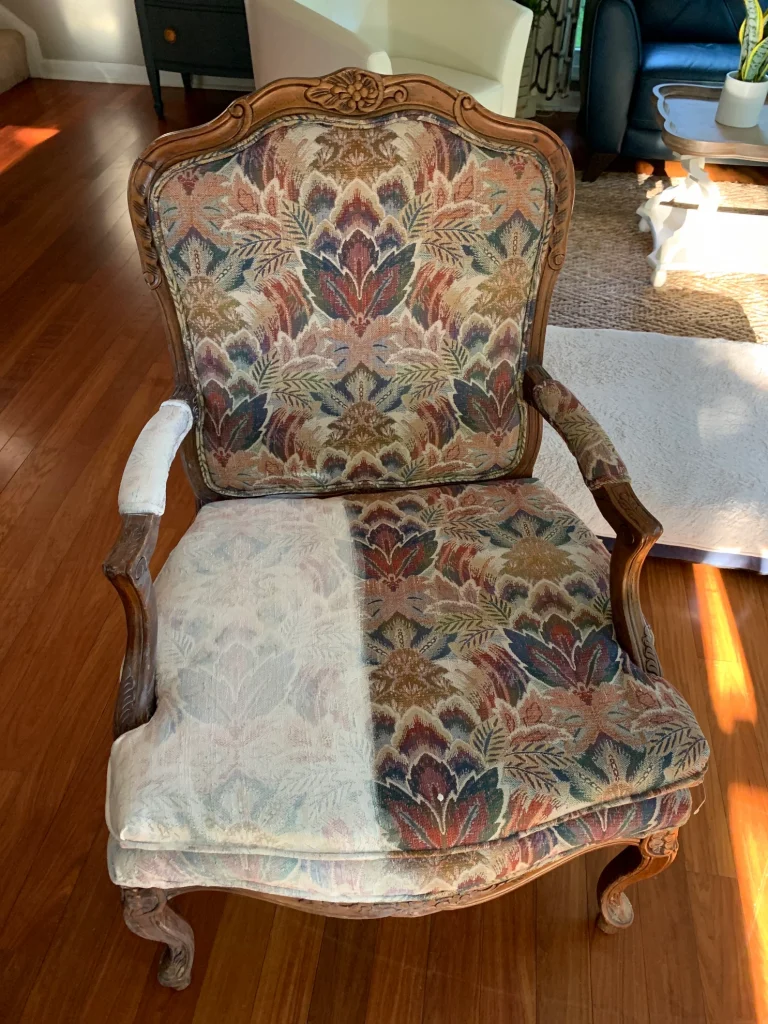 I ended up with 3 coats of paint. That used about 1/3 of the jar of paint.
This chair was a little more involved because you have to make sure to get the paint in and under the extra layer of cushion. Which is the only reason I'd recommend a stiffer brush.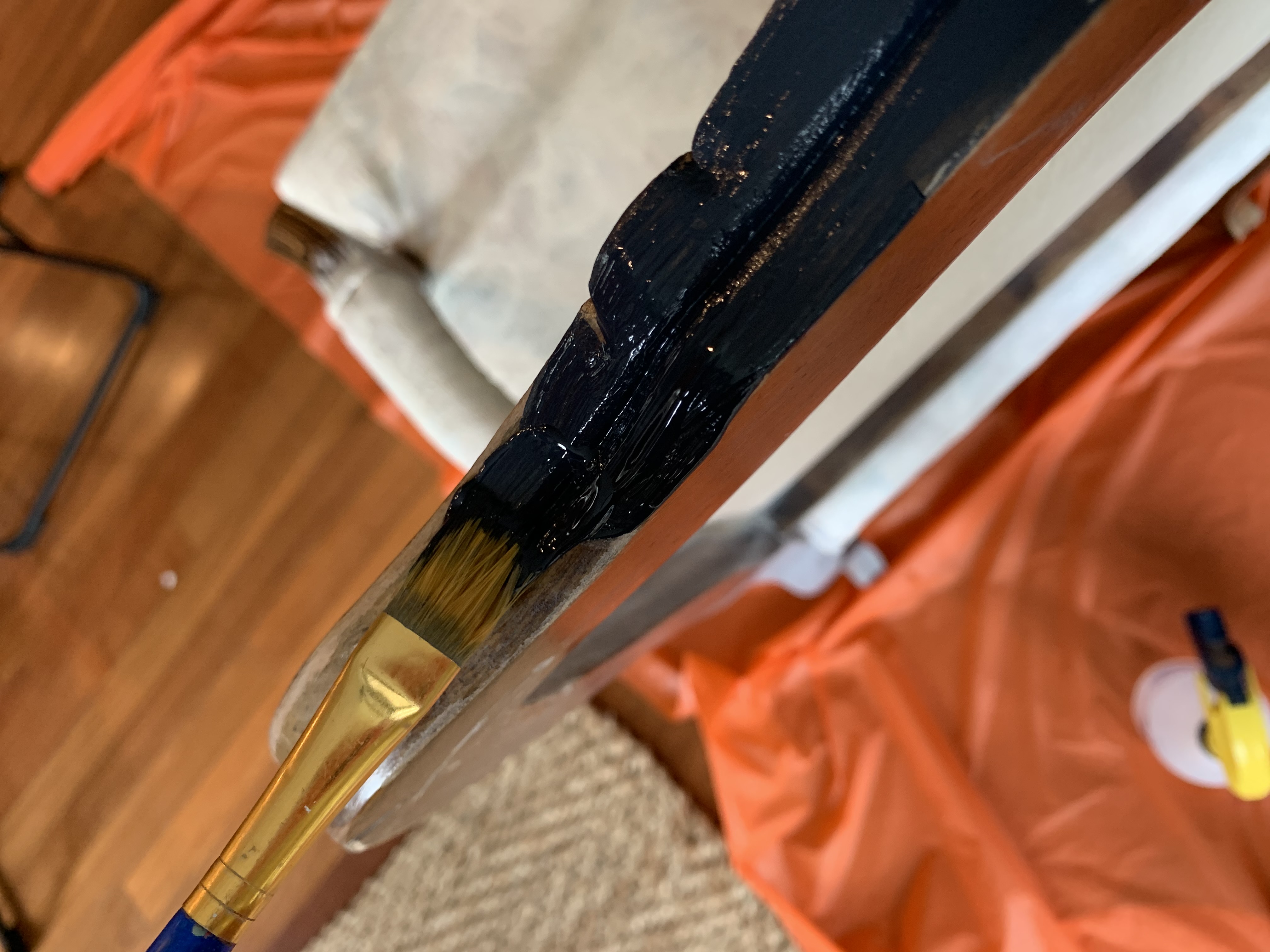 Next I began painting the trim in navy. I used a smaller brush because of the detail. I actually used the same brush to do the piping on the chair.
FINISHING
After I finished painting I added a layer of Annie Sloan White wax. I used a brush to put the wax on then wiped the excess off. I would have done clear but white is what I had. It softens it and makes it pliable.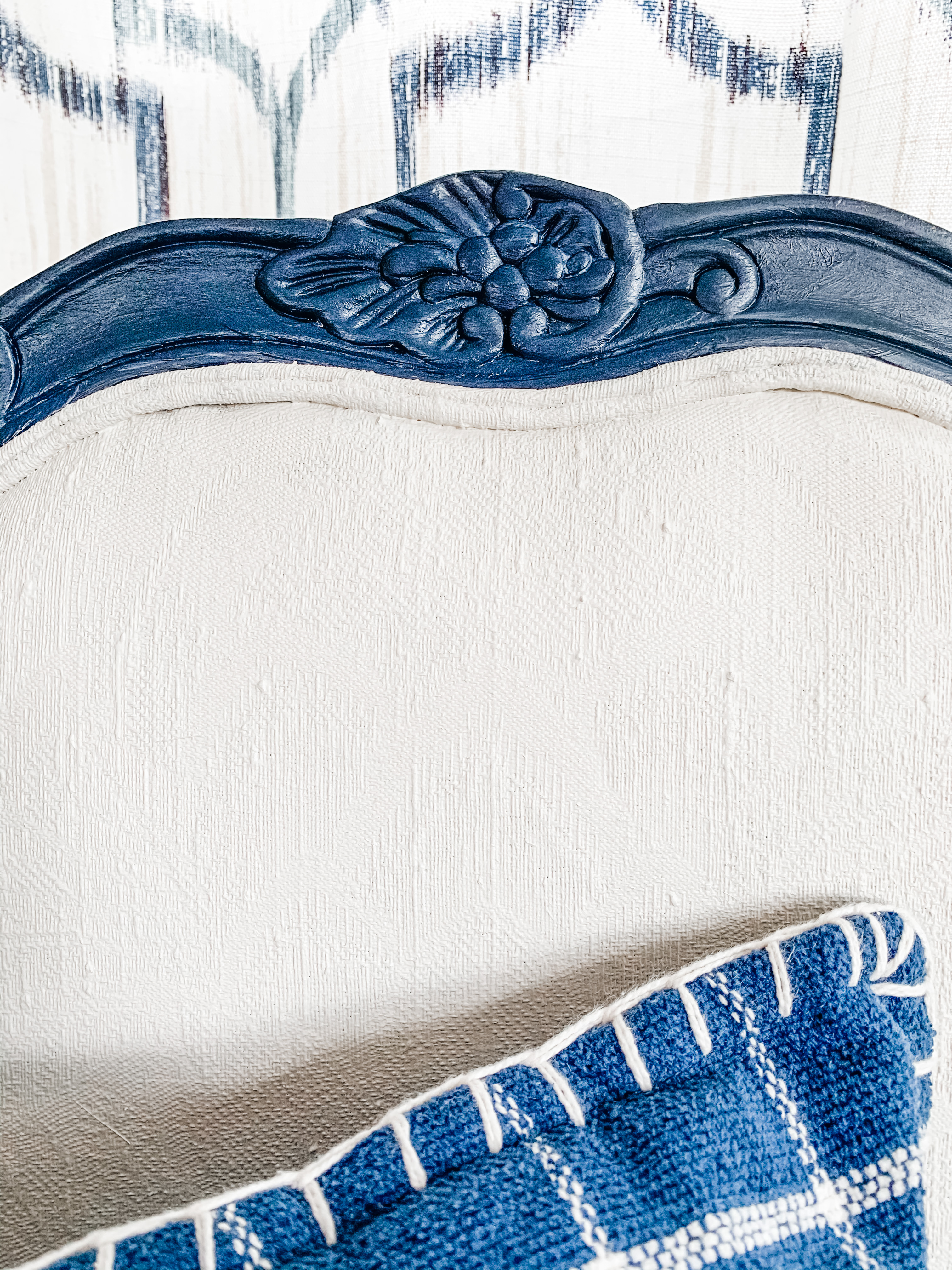 I'm happy to finish it and move it into our room. Sometimes I have so many projects going on, when I am almost done, I take a picture and move on and I can forget that I never painted the back or side. Eventually I need to really focus to get one totally complete. Can anyone relate?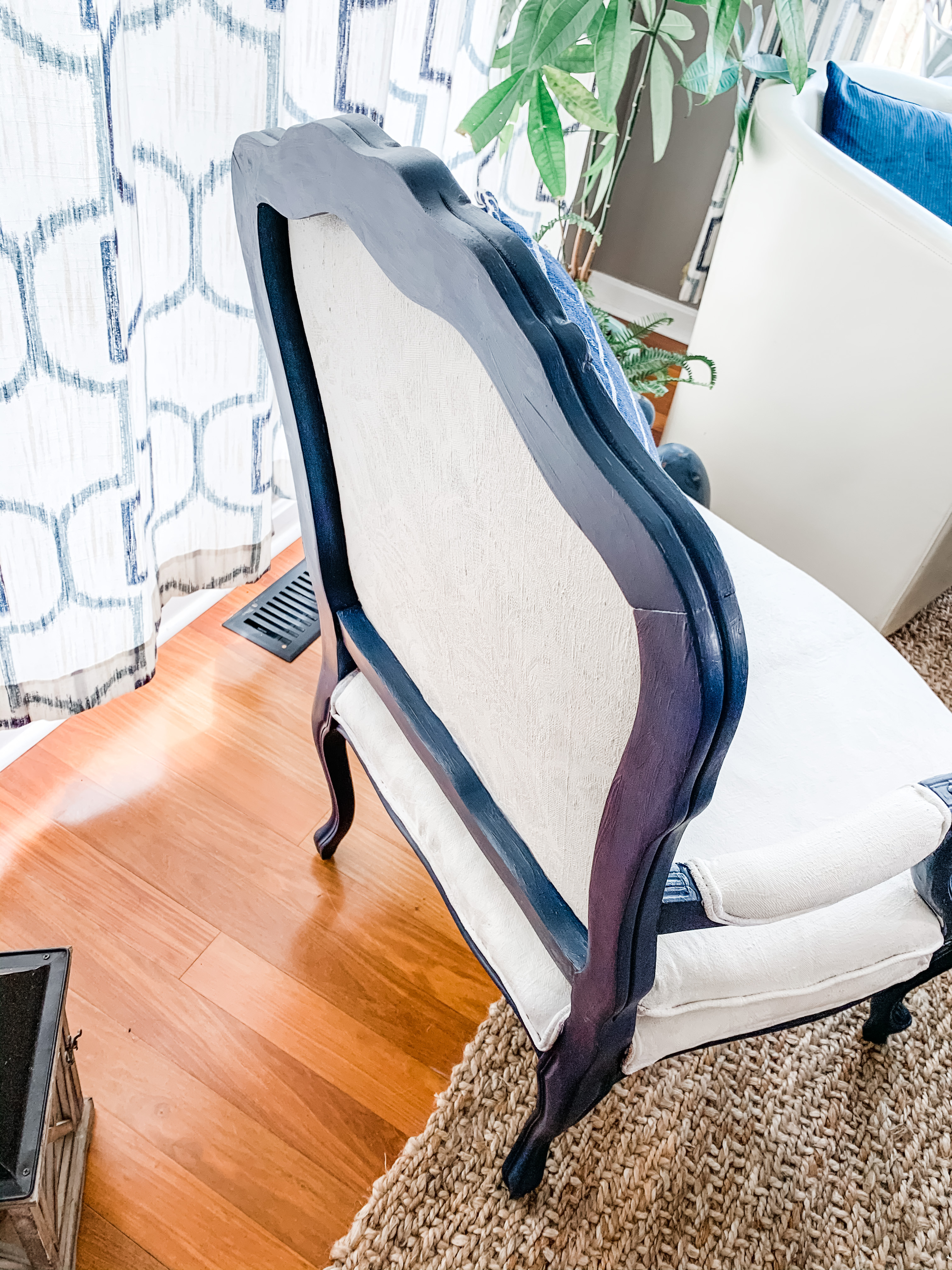 Here's another I can check off the list. Look I can even show the back!
Yesterday I moved the bottom of a old china cabinet from my dining room to living room. After I moved it I realized I had never waxed the side that was now facing my front door. Oh well, add it to the list.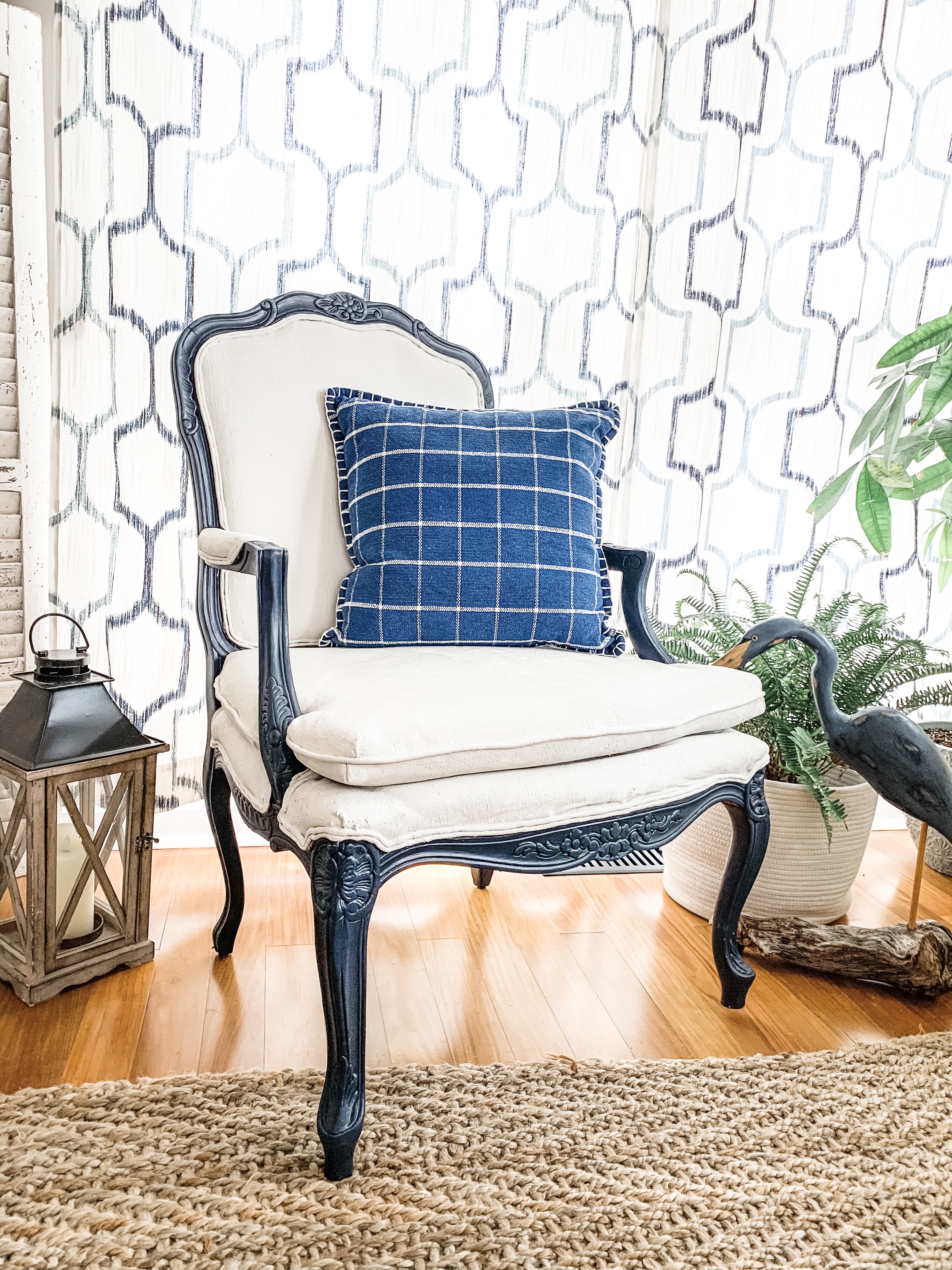 I love how it turned out. Who doesn't love navy and white. Maybe it will motivate me to paint the furniture…get a new headboard, create an accent wall, or not.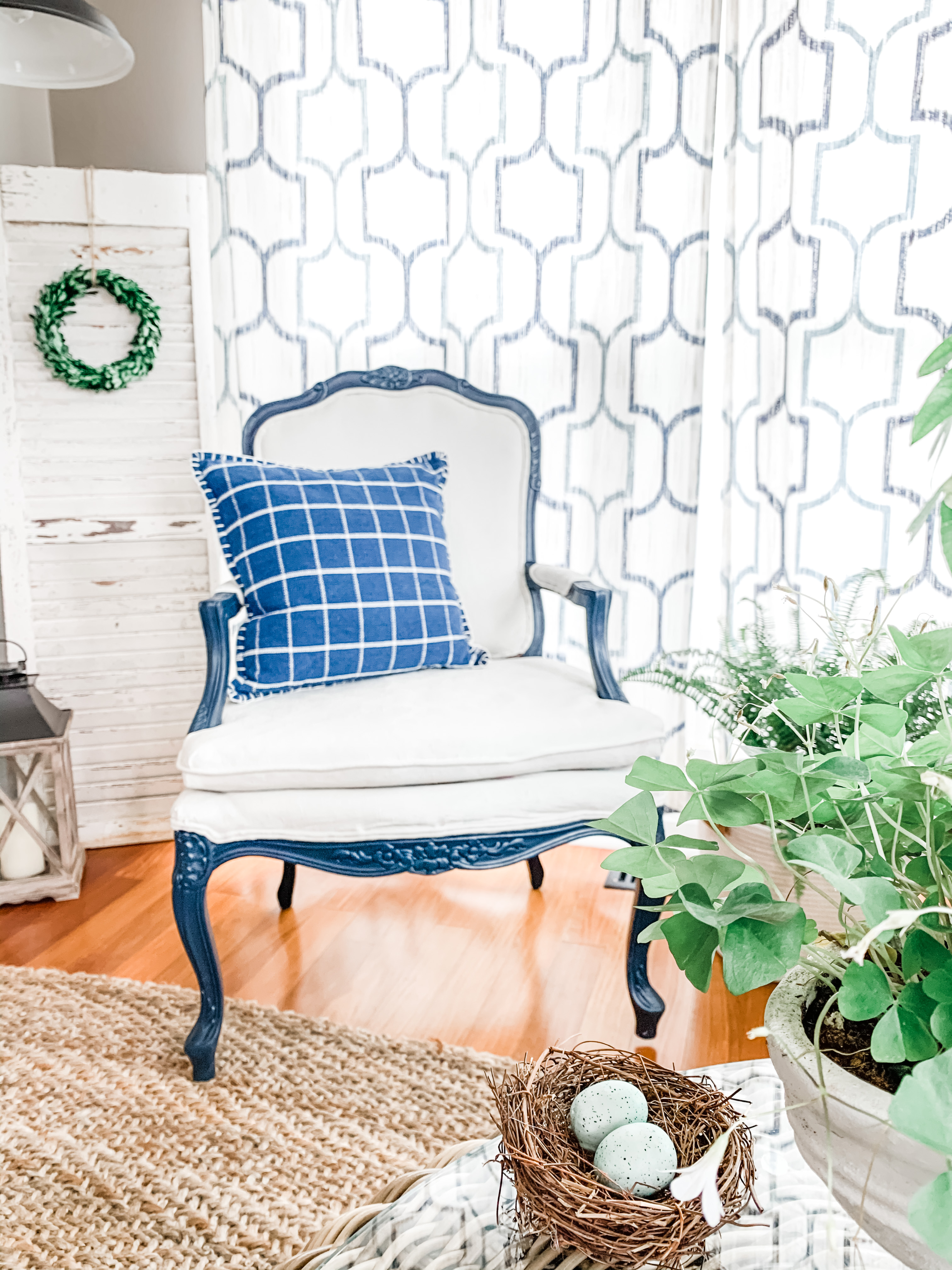 If you decide to hit some thrift stores this weekend, be on the look out for an outdated chair you could turn into a one of a kind piece.
Thanks for stopping by – until next time, XO Regina
This post contains affiliate links for your convenience, I may be compensated at no extra cost to you.