Hi friends! Do you love that it's staying light until after 7 pm?
Oh I do.
It makes me happy and gives me energy.
Today I'm sharing two pillows I made with the extra daylight. As I was working on them, so many ideas were swirling around in my head for ones for my deck, front porch and fire pit (remember the throw pillow problem).
I started with a pillow cover from JoAnn's. It's off white and fairly thick.
I bought two from Ikea that are white and bigger, but I'm saving them for another project. I also bought one from Walmart for $5.97.
Best part is you can paint them any color that you want!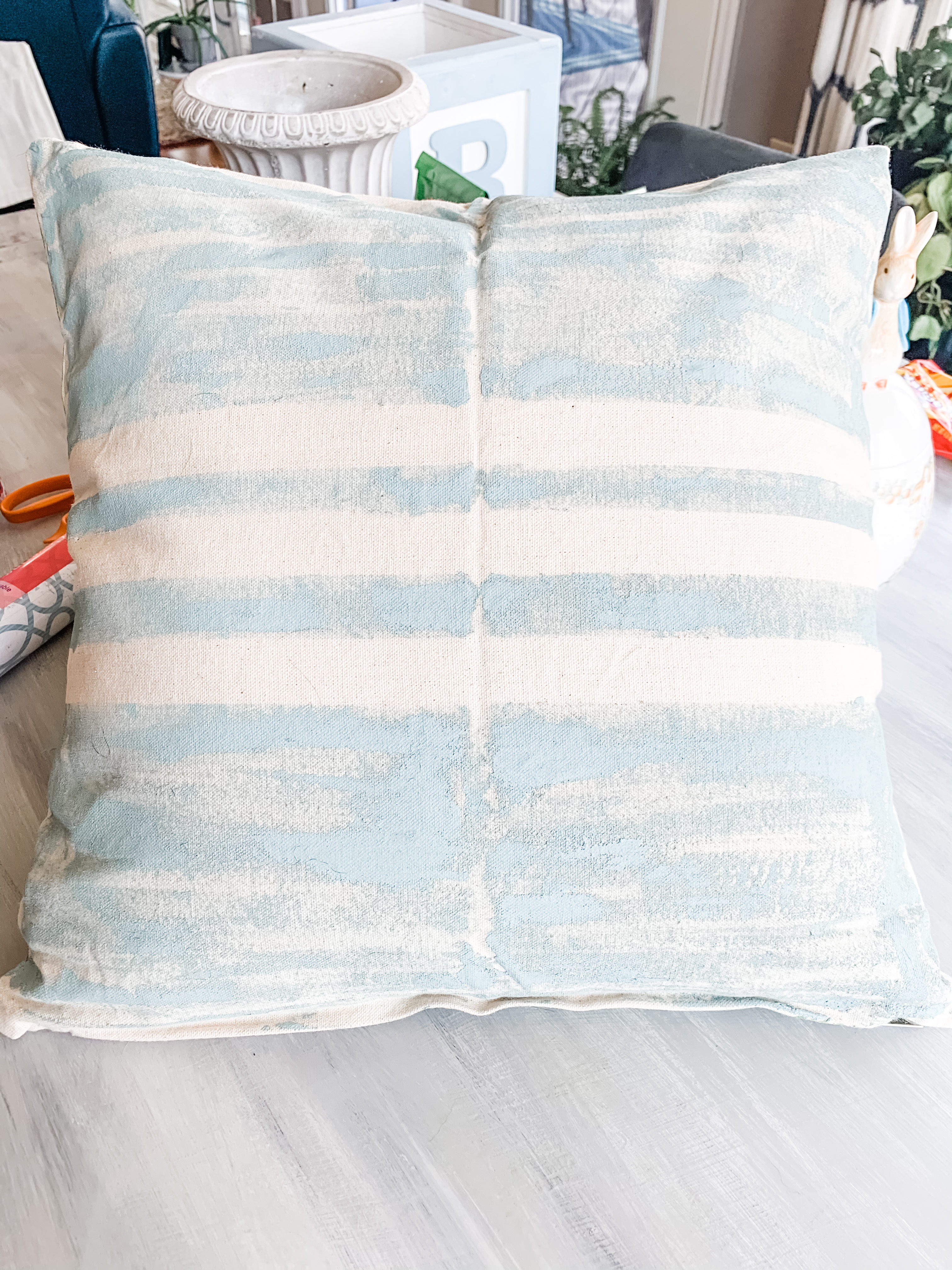 First I taped off three lines with painters tape and used Annie Sloan chalk paint in Duck Egg to paint the cover.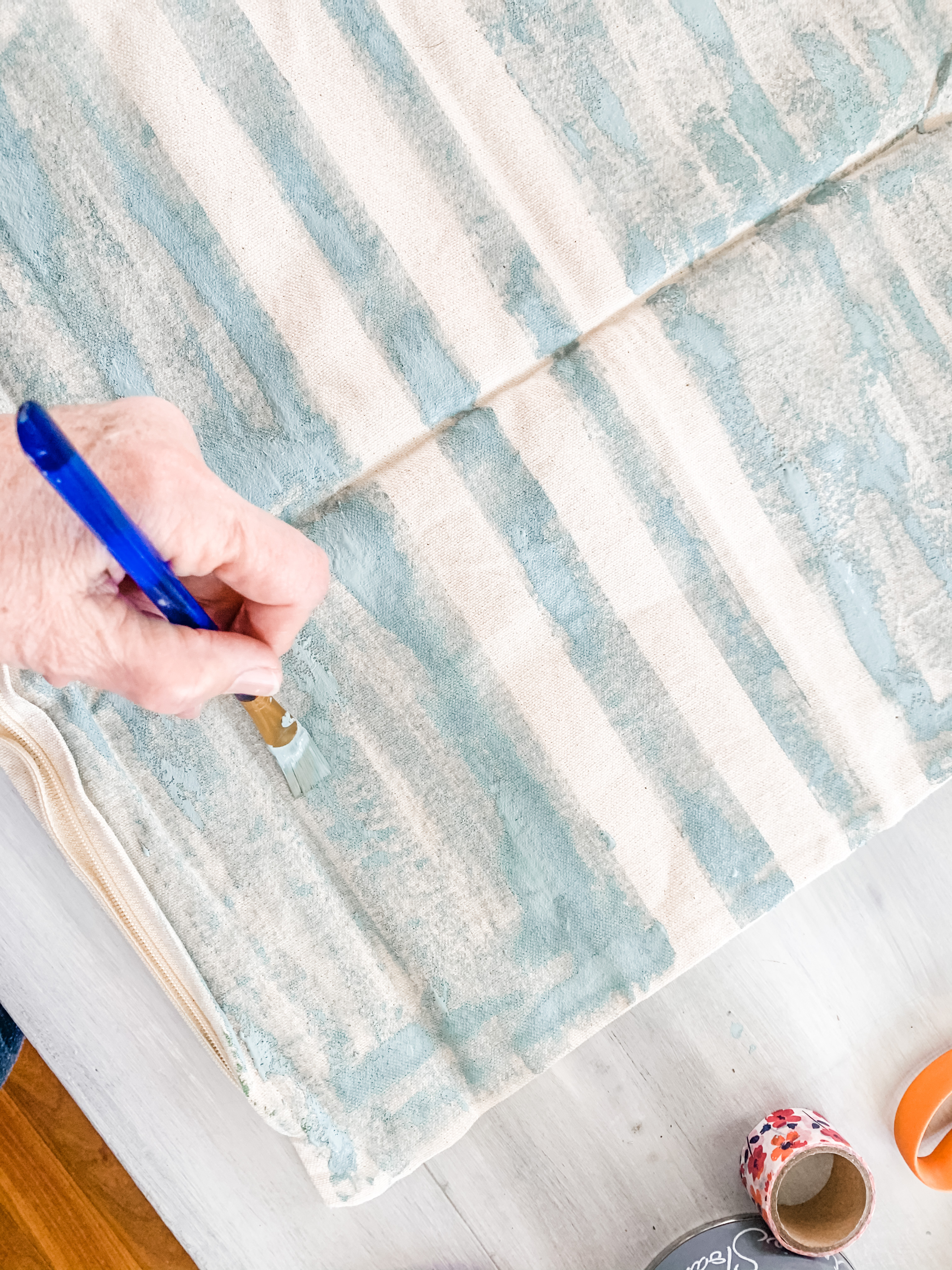 After the paint dried, I went back over and painted it more to fill in the uneven spots. I did this with a small brush.
I bought this yarn from Walmart – a super soft chunky yarn. Using regular thread I stitched it on the pillow along the stripes I left unpainted.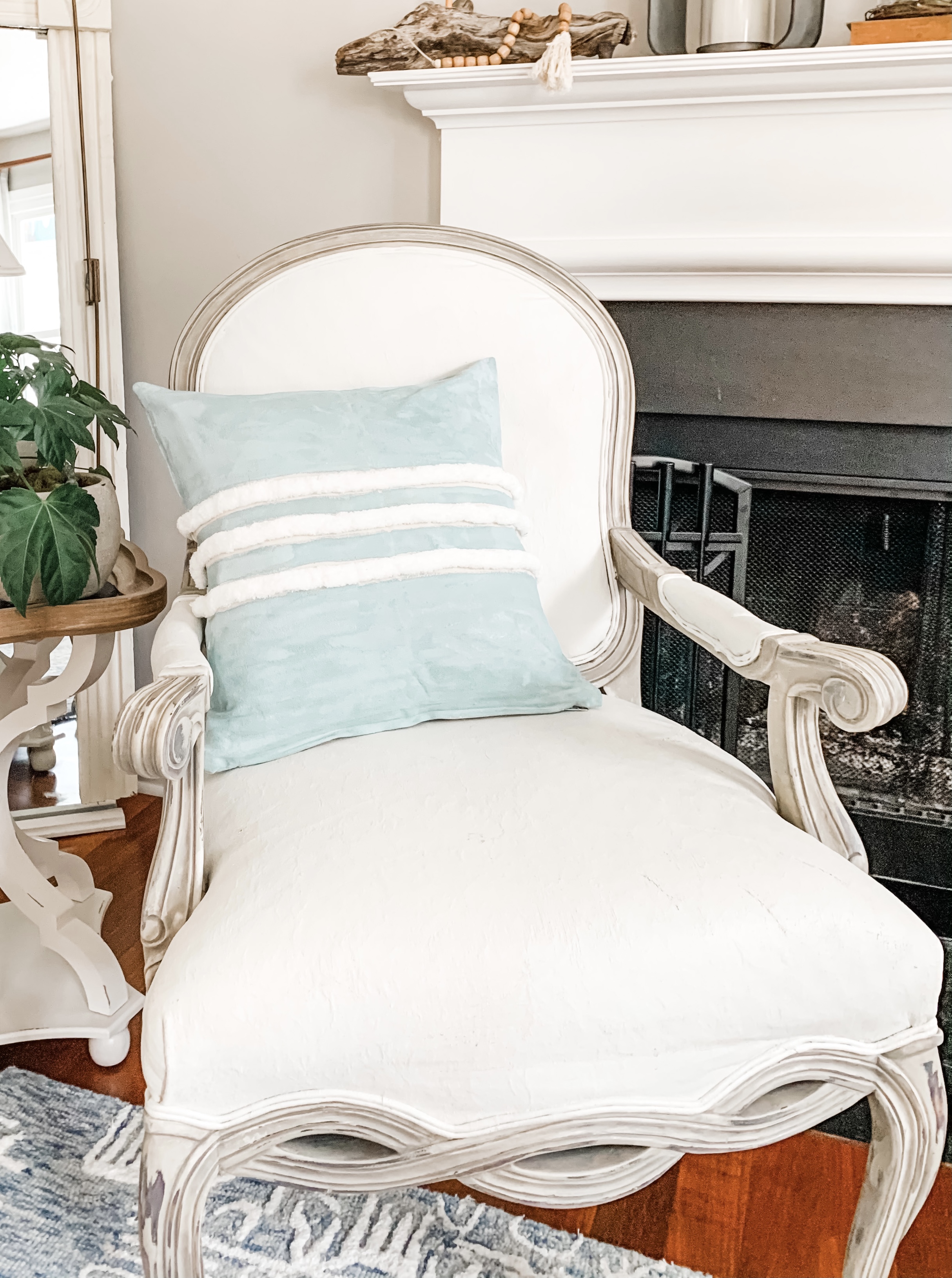 Here's a little secret – I first used a green that I thought would be perfect and it looked horrible, therefore, you aren't going to see the other side…no one is!
Just letting you know.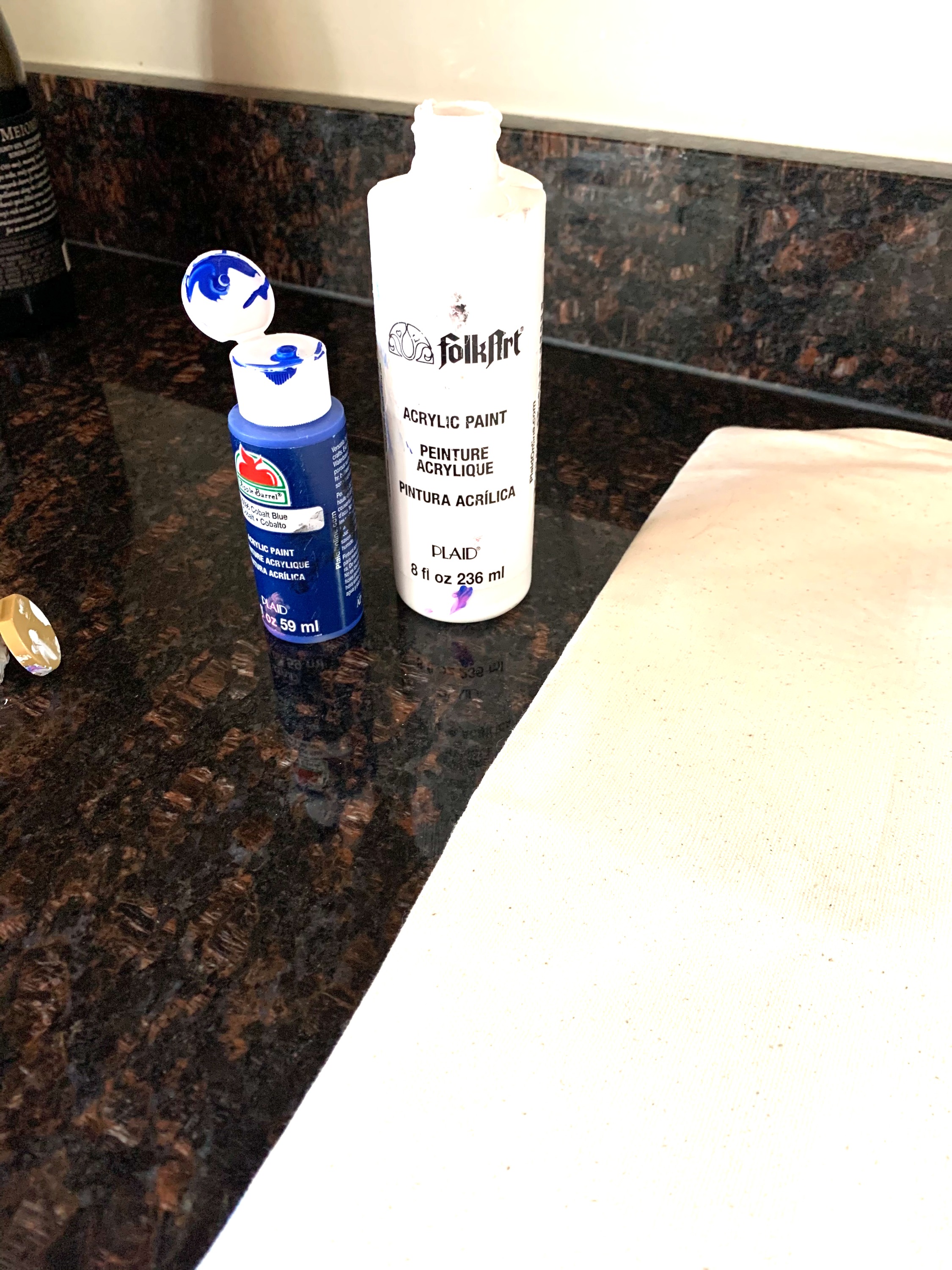 I've painted plenty of fabric with chalk paint but never a pillow cover so for this next one, I made some adjustments. I watered down the paint, even though it wasn't chalk paint, it was this small bottle of acrylic in cobalt blue that I mixed with white and water.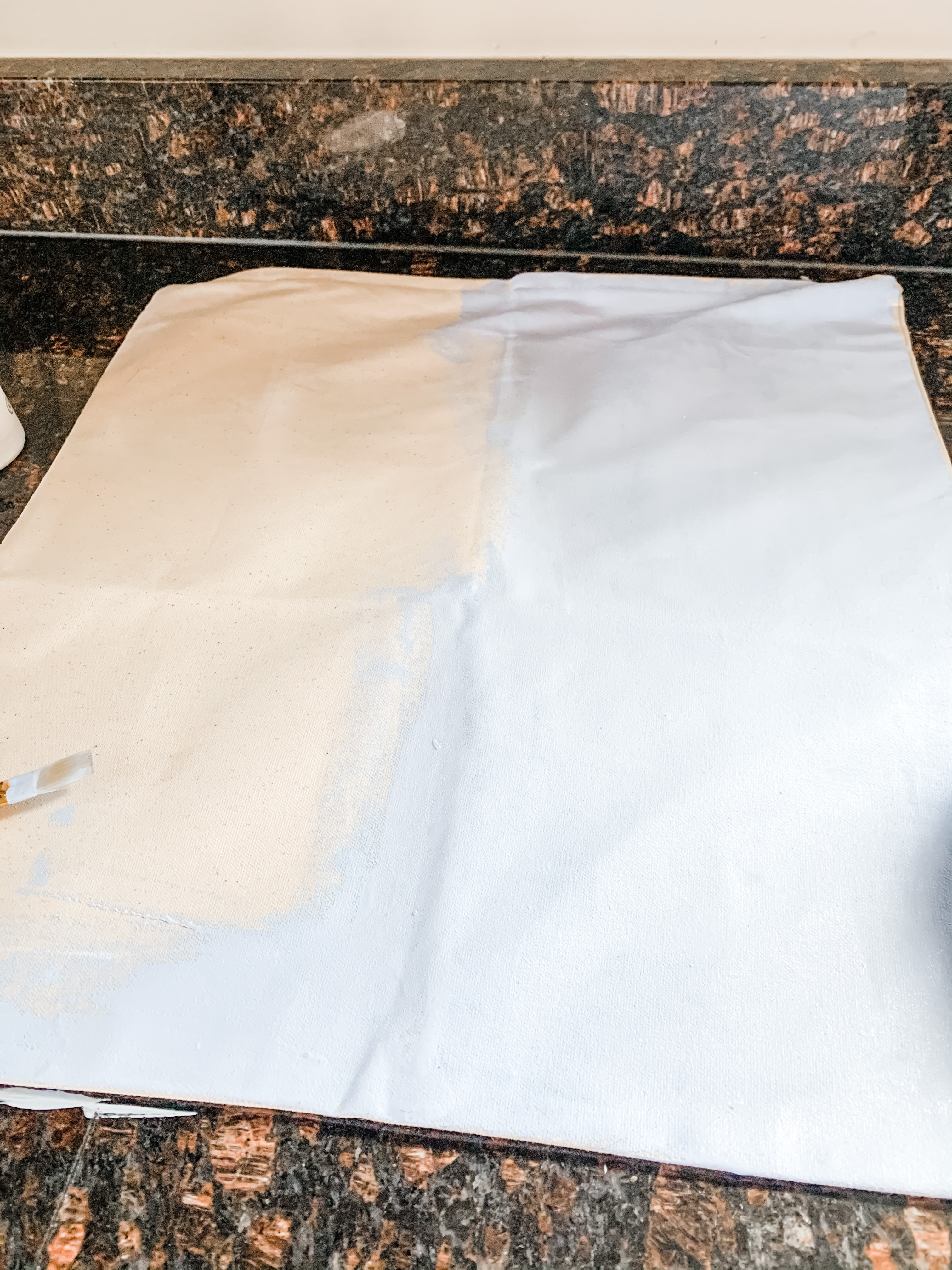 The water helped it to spread easily and soaked into the fabric a little more. You can see the consistency below:
I covered the entire pillow and let it dry. It feels like canvas after it's painted. Probably not the pillow you'd pick to fall asleep on – but it holds it's shape great and looks cute.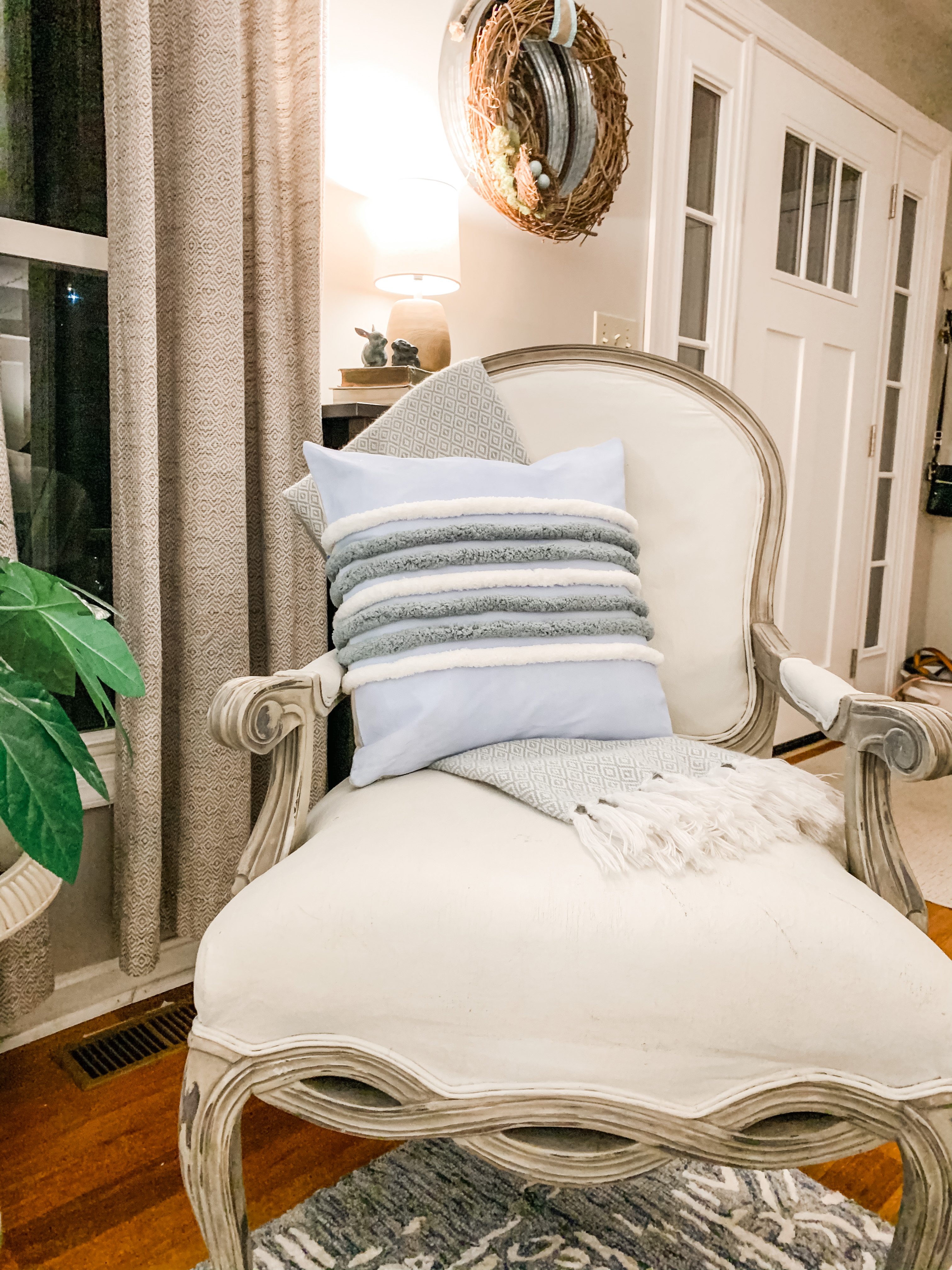 The pillow cover is light blue and I used a Bernat Blanket Big in Misty Green and the Cream color. I just varied the colors like so and it turned out really nice. Below you can see how snuggly the yarn is. I used regular needle and thread to stitch the yarn to the pillow cover. I stitched about every 1/2 inch or so and it didn't take long at all.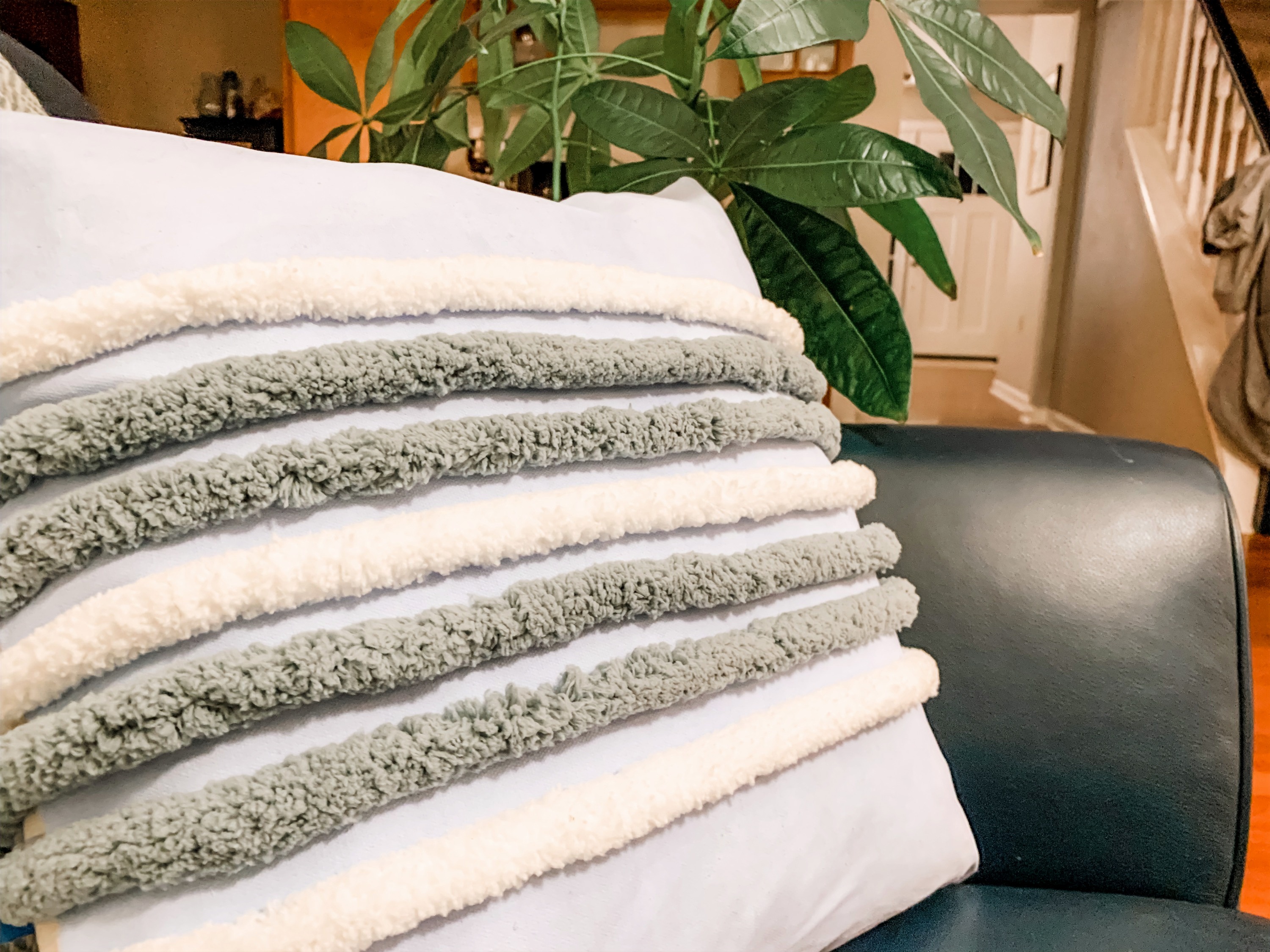 Remember I said my mind was swirling with ideas? I printed off an outline of a crab and looked today for a navy chunky yarn but didn't have any luck so I'll order some online. I am picturing a light blue and white striped pillow with the shape of the crab stitched in a navy yarn. What do you think?
That wasn't enough, I got out my Sculpey and made a button to test it out. I am going to order mini cookie cutters and use them to make buttons in nautical and beach themes using the Sculpey clay and create custom pillows for patios and decks. Like I said, the daylight gives me energy!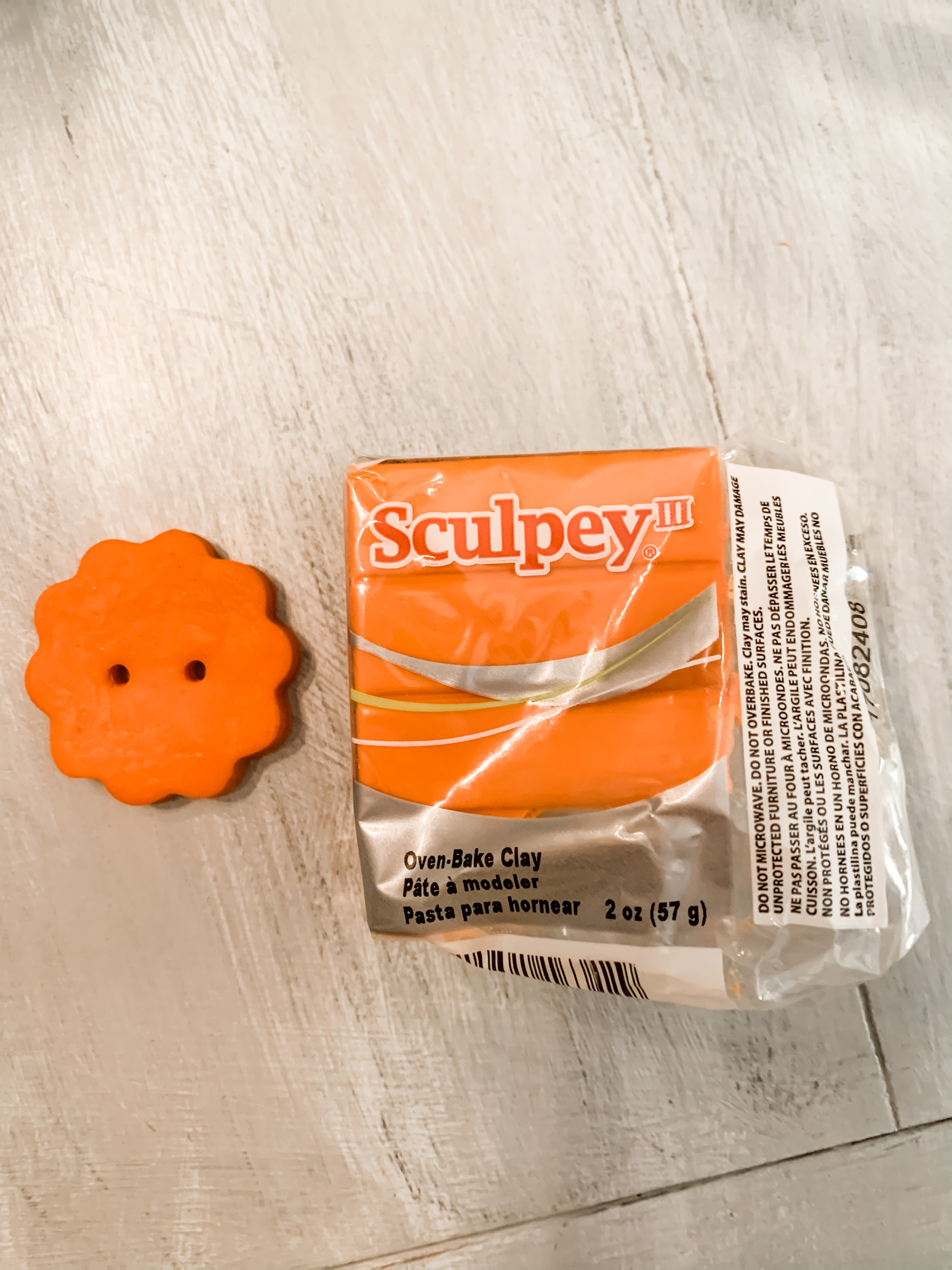 Any ideas you'd like to see? I'm going to go crazy ordering cookie cutters I know…I love the inexpensive way to update a pillow you have and the best part is you even have one side for "practice".
Oh and it will wipe off nicely with a damp towel.
I hope you like it and if you do, consider sharing with a friend!
Stay tuned for my more pillow creations where I repurpose my "wintery" ones and recover with DIY spring and summer covers!
Till then – XO Regina