This is a fun project with or without little ones! It's a Halloween Gingerbread House, a twist on a traditional gingerbread house.
It tends to get crazy and hectic in December, so I thought October was the perfect time to create a Haunted Halloween House. Plus I got great inspiration for Halloween on a recent trip to Utah.
I visited Pioneer Park in St. George, where they had a huge Halloween Walk set up in the gardens.
Here are some fun pictures from the walk!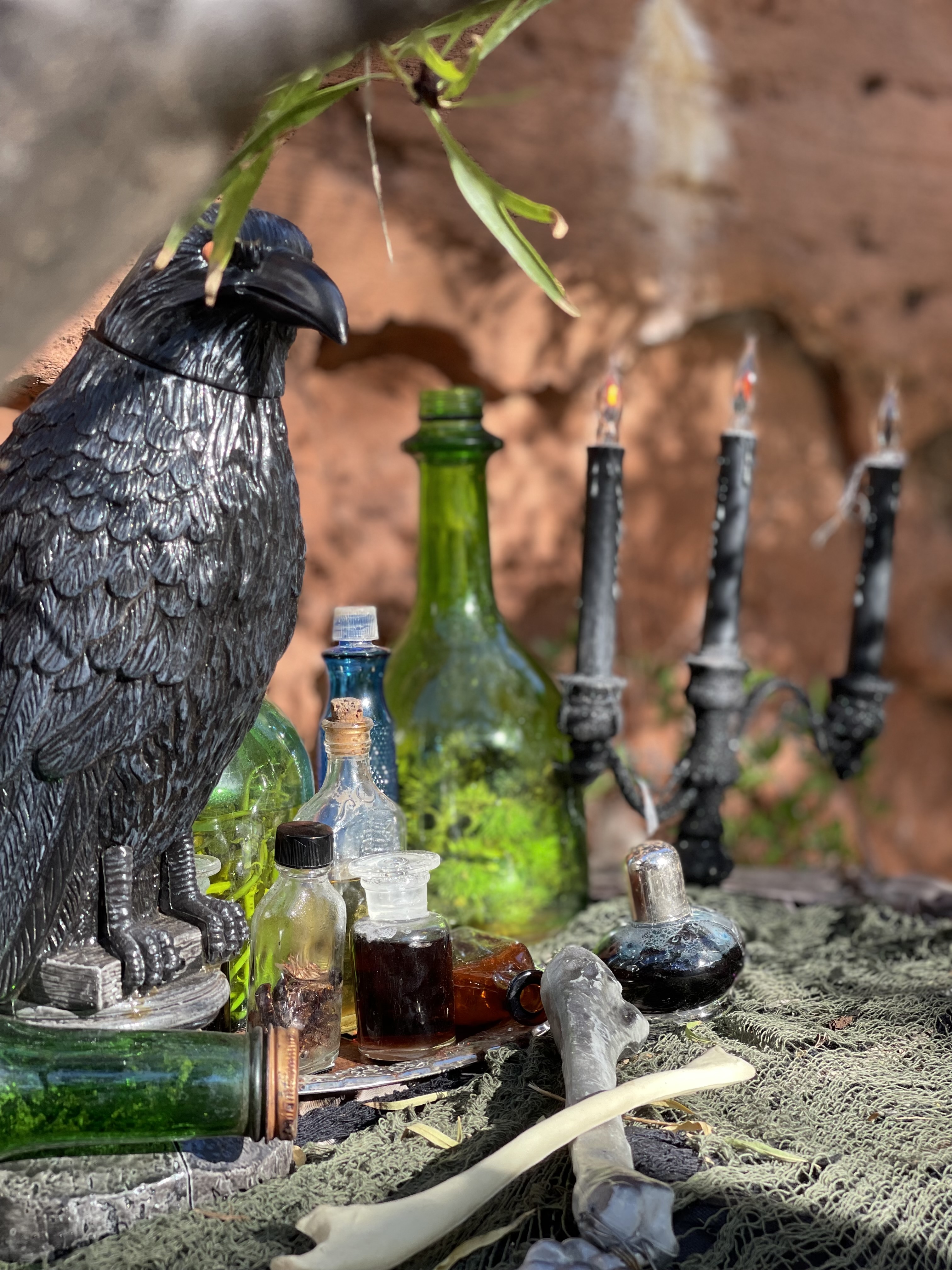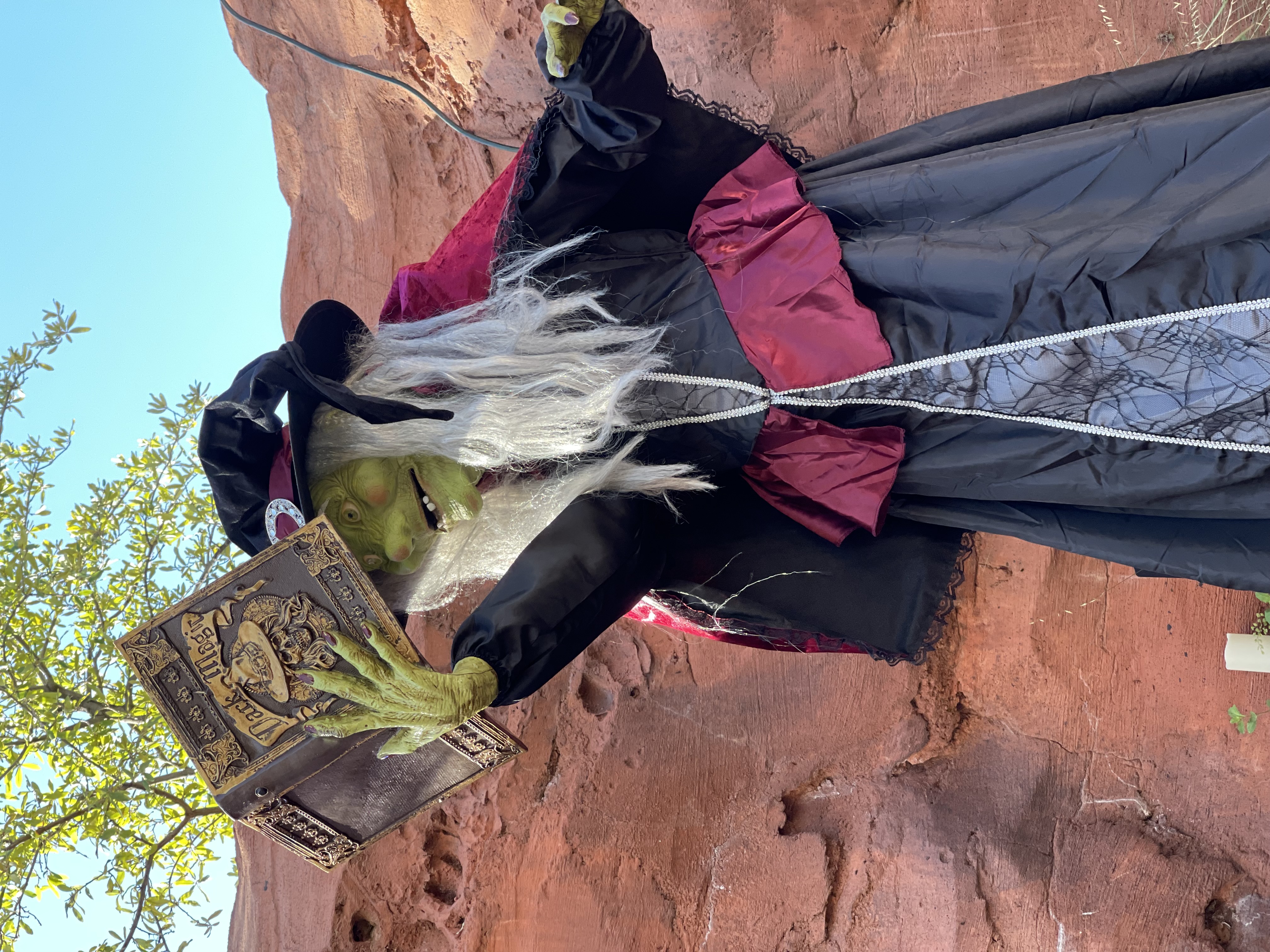 So back to my Halloween Gingerbread House. You don't have to make it scary, it can just be fun. Decorating is the best part!
GINGERBREAD OPTIONS
There are many, buy a kit, use graham crackers or make your own gingerbread.
I decided to make gingerbread, but I cheated a little. I used a box mix and adjusted the ingredients for cookies.
Do what's easiest for you. I found several templates online and found one I liked. You can find the link here.
I wanted it larger and didn't have a way to enlarge it so I drew it bigger. I mixed and rolled out the gingerbread on the counter using plenty of flour.
I laid the template paper on top and cut around each piece. Next time I may make large squares and cut it into shape after it's baked because everything puffed up and got much larger than I had planned.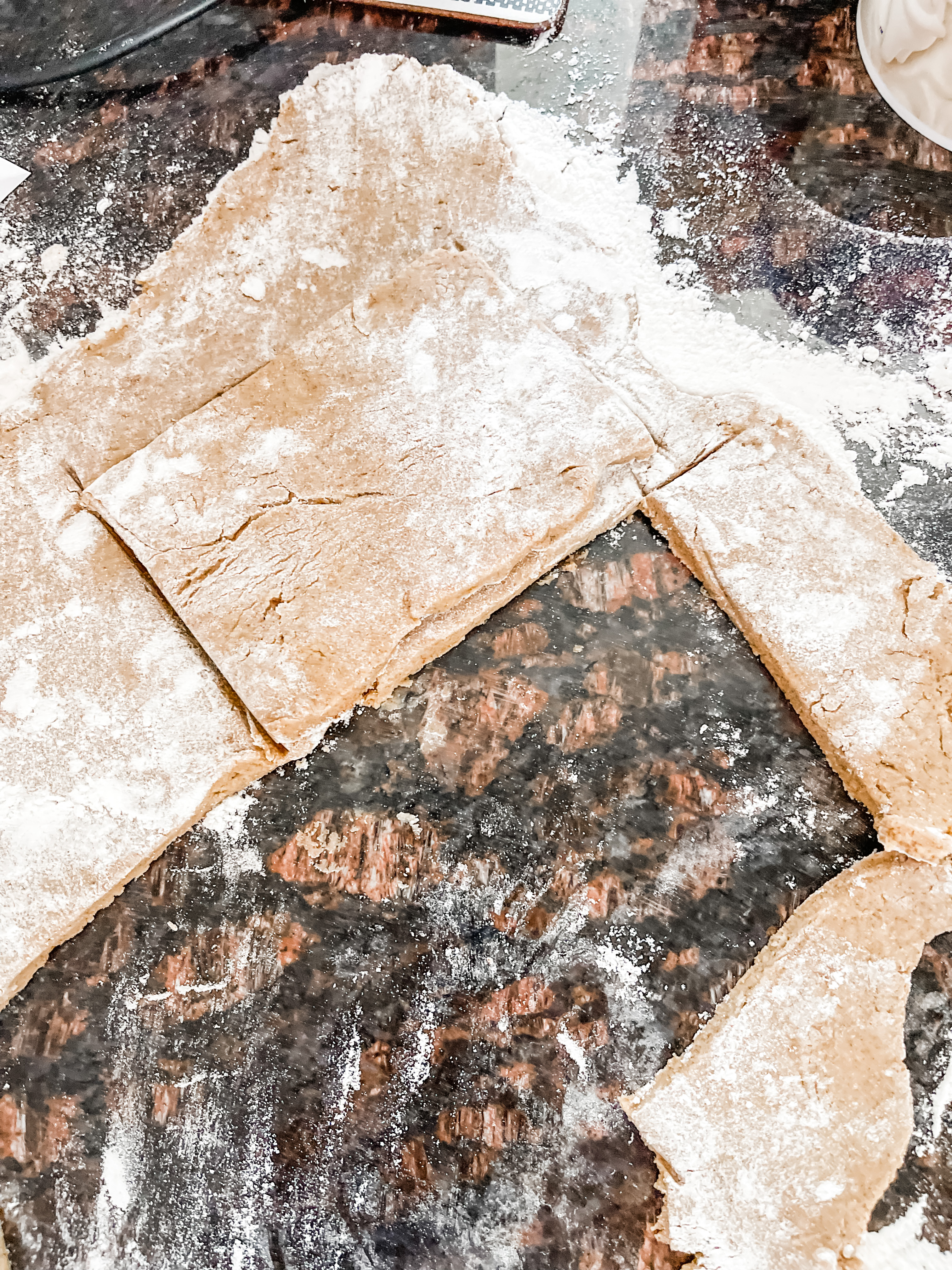 I made scary trees and a few tombstones as well.
After baking and cooling, I used a pre-made container of Royal Icing and mixed gel food coloring in.
Next I attached the walls and door using the icing. After that set up and dried, I added the roof. I then added Cheez-its as roof tiles. My next step was to add black licorice as trim and candy corn lined up along the base of the house.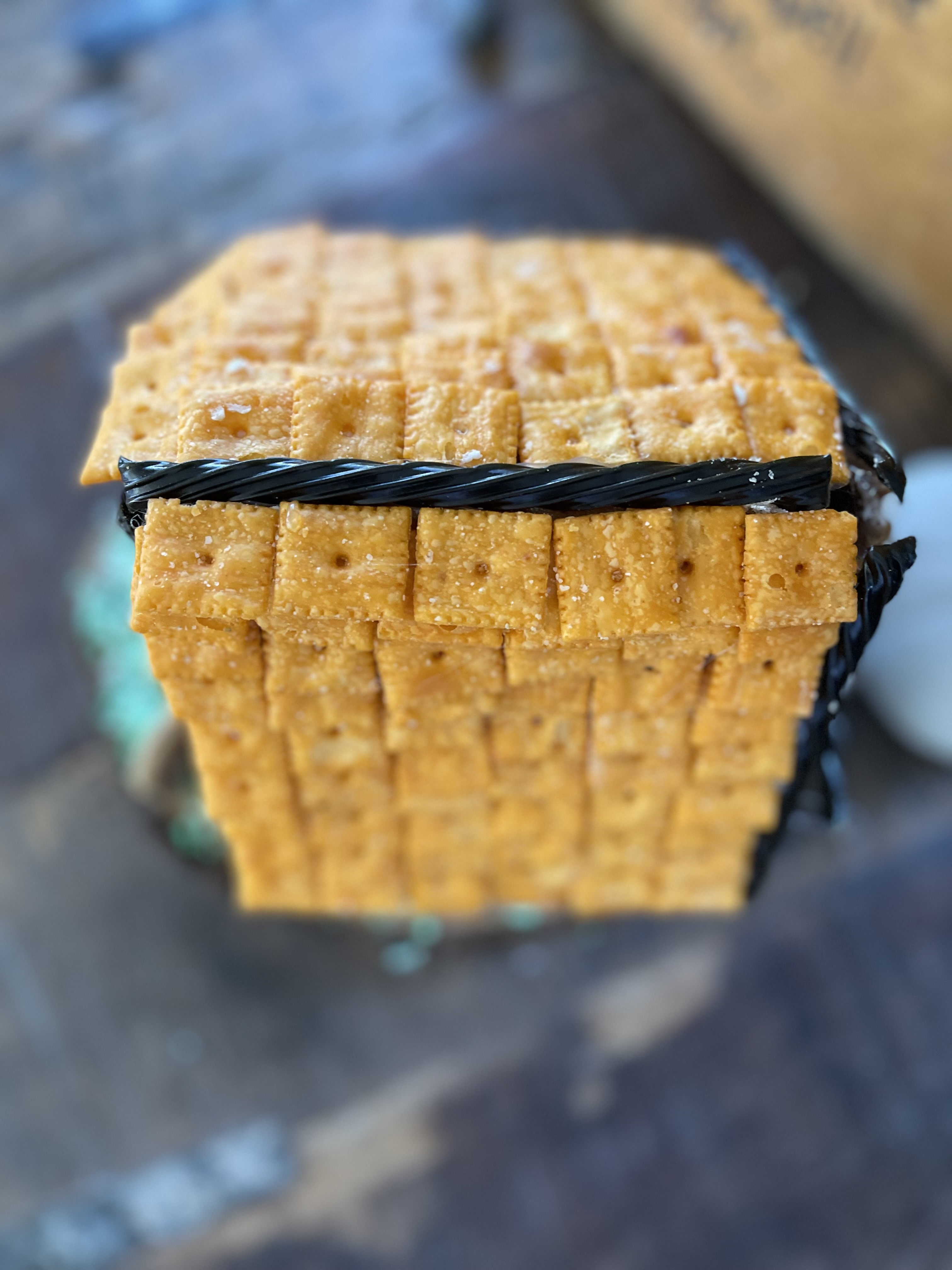 I decorated the door with an icing spider web and used the same cookie icing to trim a window that was placed above the door.
I used thinned Royal Icing in black to paint the scary trees and then placed one in front and one in back. The small tombstones were placed around the house with Royal Icing also.
The entire house was placed on a wood slice from our many downed trees and coconut colored green was placed as grass.
The last item I added was snack size Hershey Bar pieces as a walkway.
I definitely learned from my first Halloween Gingerbread House.
I would have had more decorations if I hadn't eaten so much of the candy, especially the candy corn pumpkins. Oh my belly.
I hope this helped to get you in the mood for Halloween! Here is one more video and a cute picture from my visit to Pioneer Park.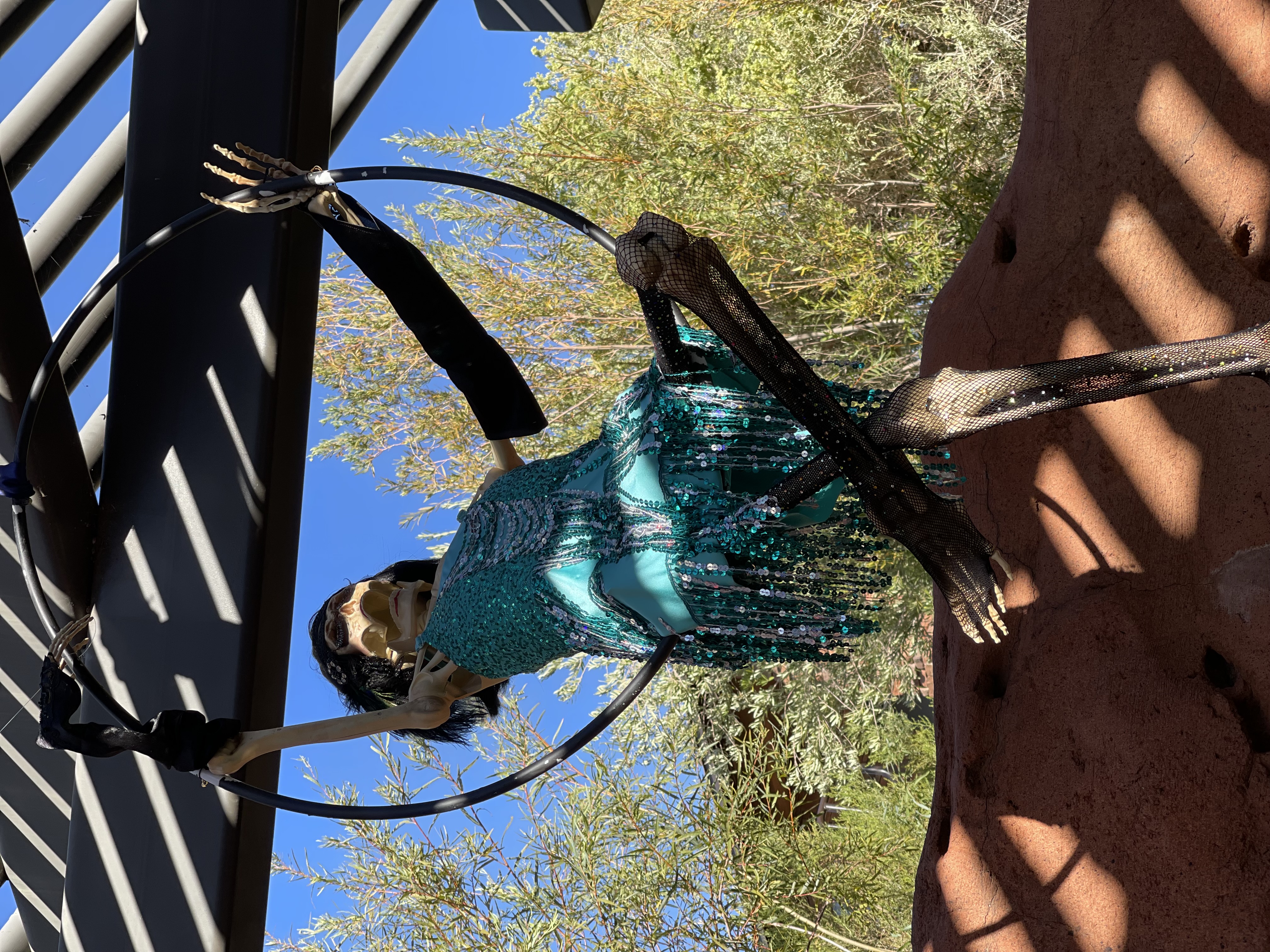 Such a fun place to visit!
Happy Halloween to you! Thanks for stopping by as I start to get ready for the Trick or Treaters in my neighborhood. Do you still have trick or treaters? It's one of my favorite times in our neighborhood.
XO, Regina