I don't know about you but when it's in the 90's I don't want to turn on the stove to cook. Matter of fact, we do 80% of our cooking on the grill year round.
When it's this hot we lean towards salads. We have a few "dinner" salads that we rotate in the menu throughout the summer.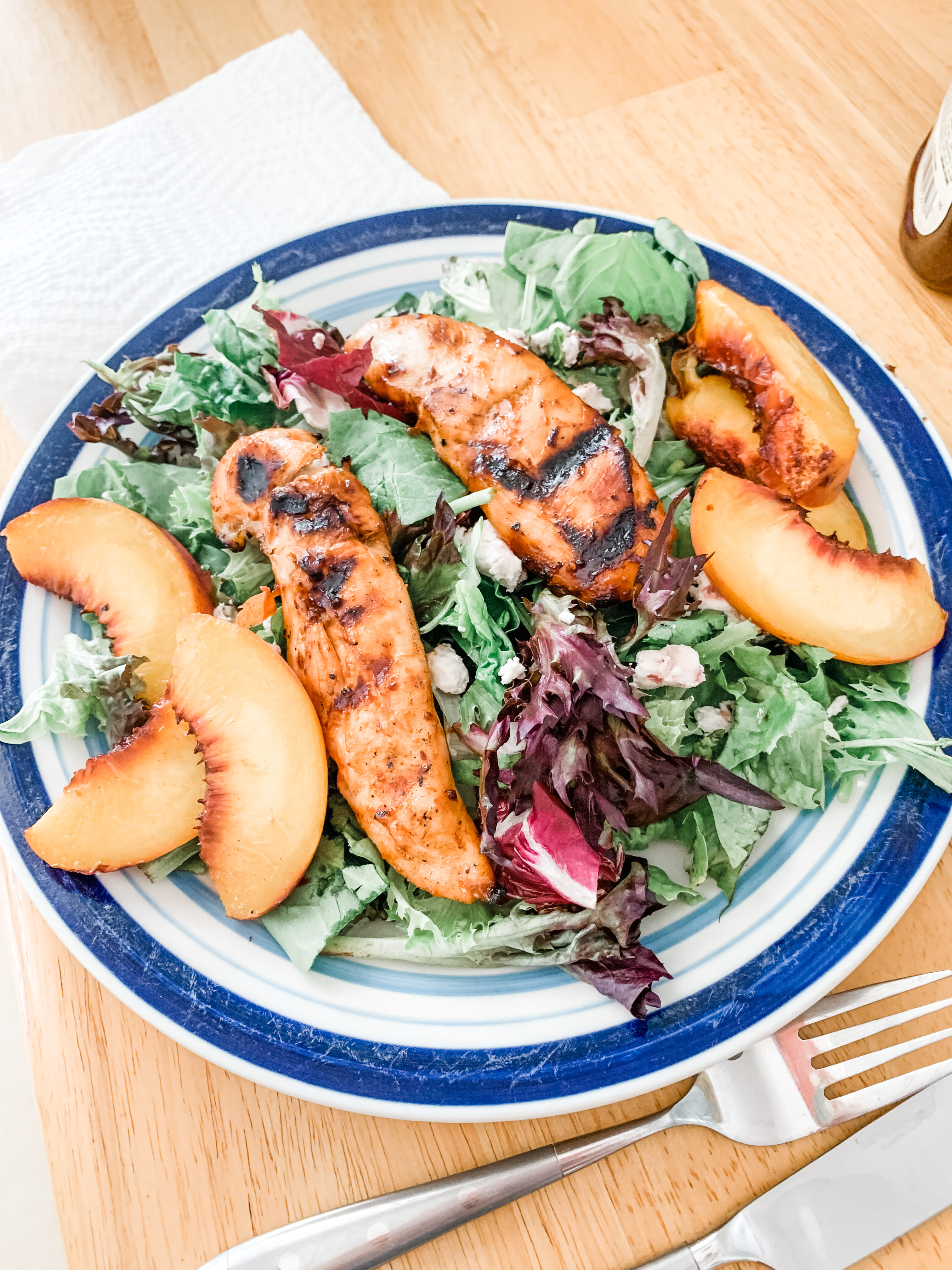 I'll share my favorite ones with you. All of my salads contain three main ingredients in addition to my greens. They are:
I love to add nuts on occasion but since I love them caramelized, I try not to make them too often.
For the base we usually use a mix of hearts of romaine, spring mix and sometimes spinach. Bag salads are fine but we noticed that they seemed to spoil too quickly.
We don't use salad dressing in a bottle, we use olive oil and balsamic vinegar, usually a flavored type and maybe a balsamic glaze.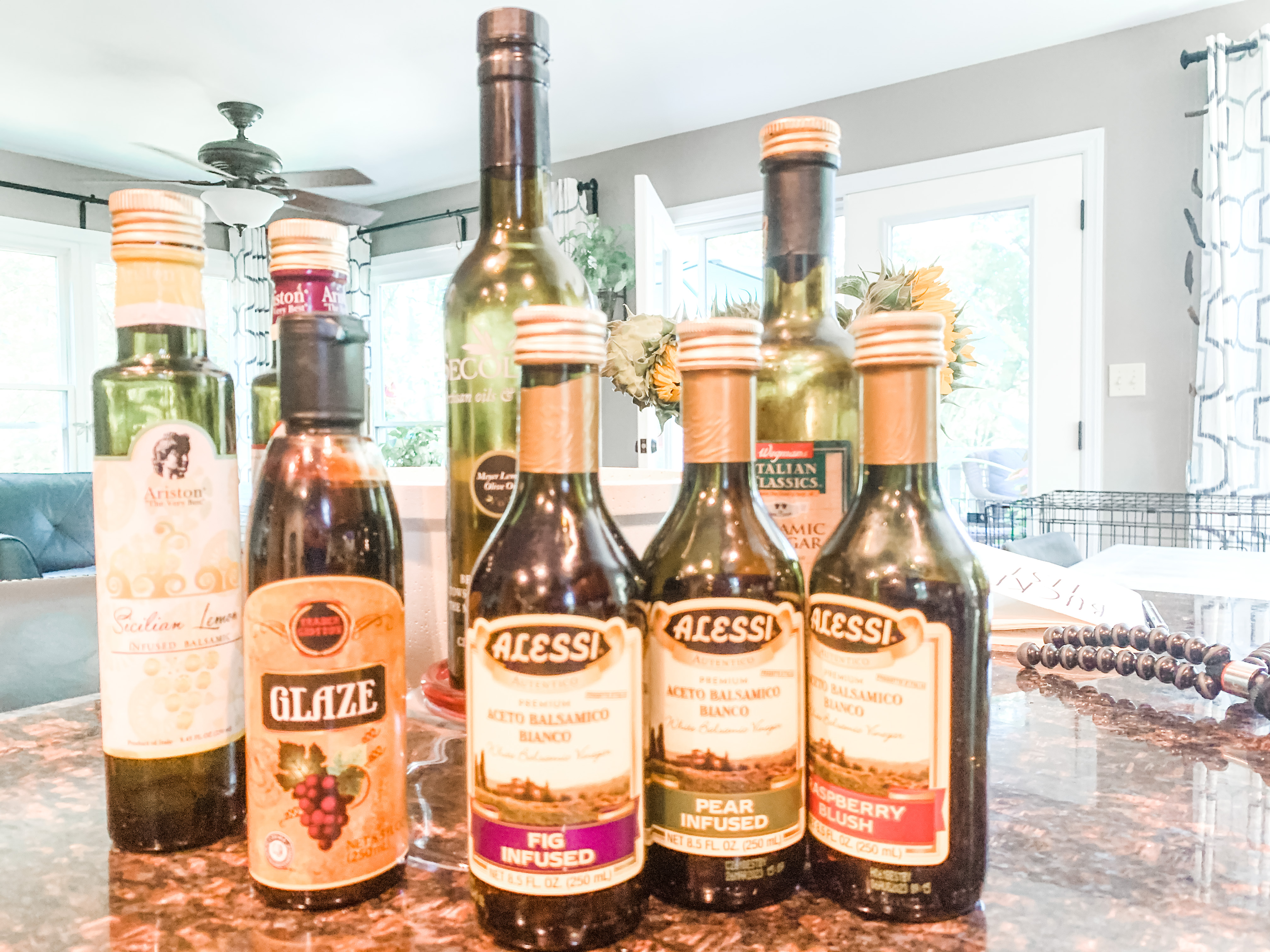 They keep it lighter, less calories and I love the variety of flavors you can find.
Summer Dinner Salad One – Peach PerfectPeaches – Sliced thinly or in chunks
Hearts of Romaine – Cut up
Spring Mix – Cut up
Goat Cheese – Crumbled or from a log
Chicken – I tend to use tenderloins. You can buy them in bulk bags at the grocery frozen and always have them on hand. If I do use chicken breast, I cut them so they are thinner and cook more quickly.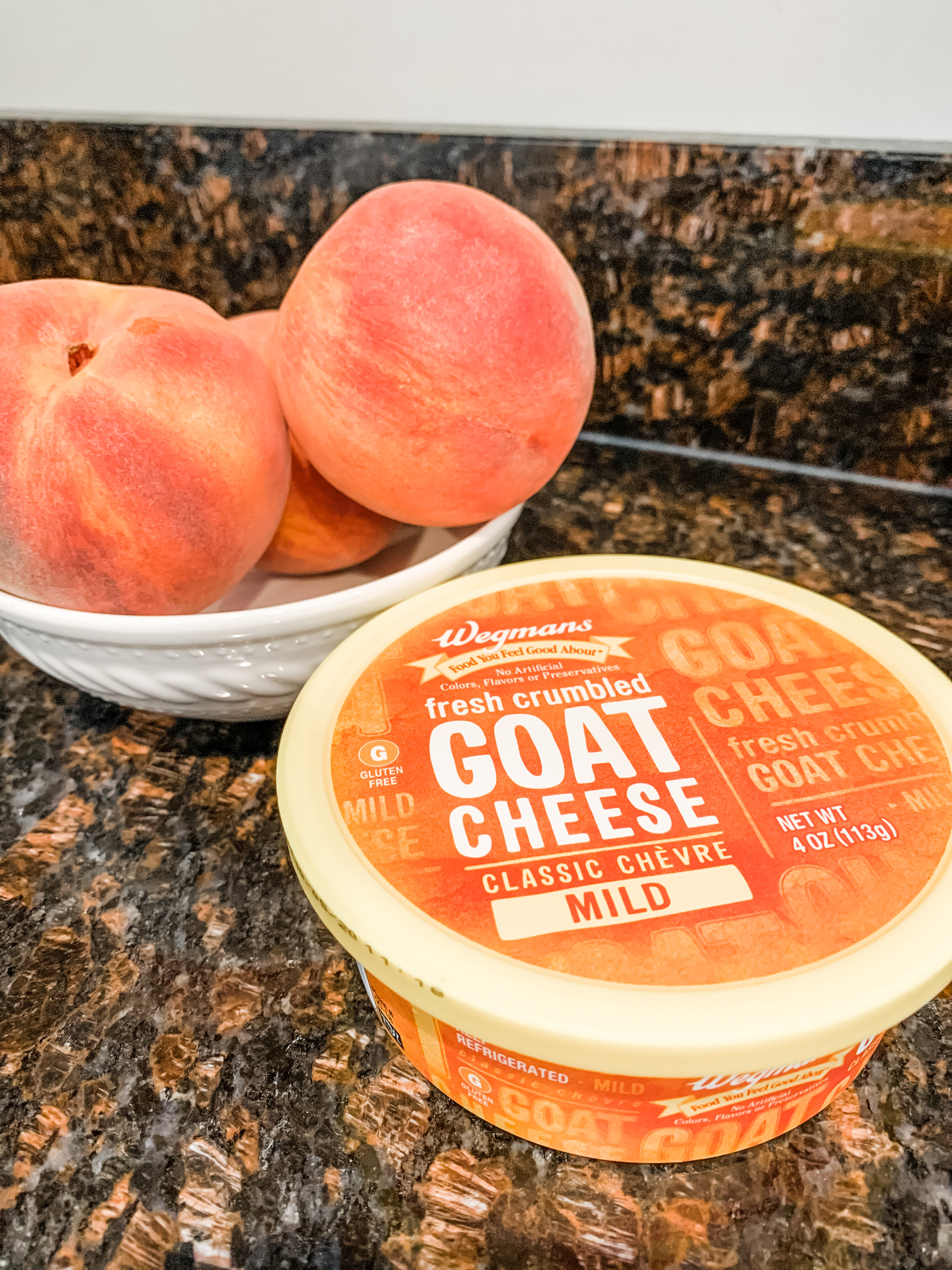 Marinade – Equal parts of olive oil and water, 2 tablespoons of brown sugar, salt and pepper, and 2 tablespoons of balsamic glaze. Mix and marinade at least 30 minutes in the fridge.
Grill the chicken, add all other ingredients into the salad and then add the chicken last.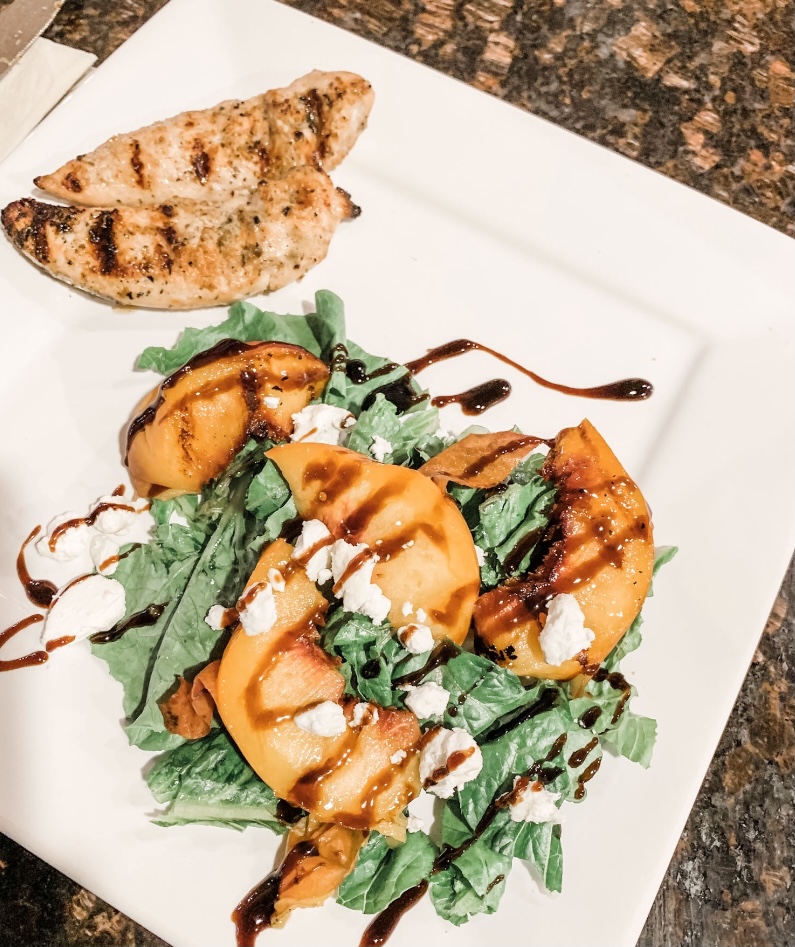 The warmth of the chicken softens the goat cheese even more and is delicious. Add olive oil, balsamic vinegar or glaze and enjoy!
Summer Dinner Salad Two – Blueberry
Blueberries – Fresh
Steak – Thin sliced
Feta Cheese – Crumbled
Hearts of Romaine – Cut up
Spinach – Cut up
Caramelized nuts – I make mine by melting some butter in a saucepan and brown sugar, then I add in pecans or walnuts and stir until hot and coated. I make a large amount and save in a ziplock bag for later.
Marinade – Olive oil, water, salt and pepper, garlic salt.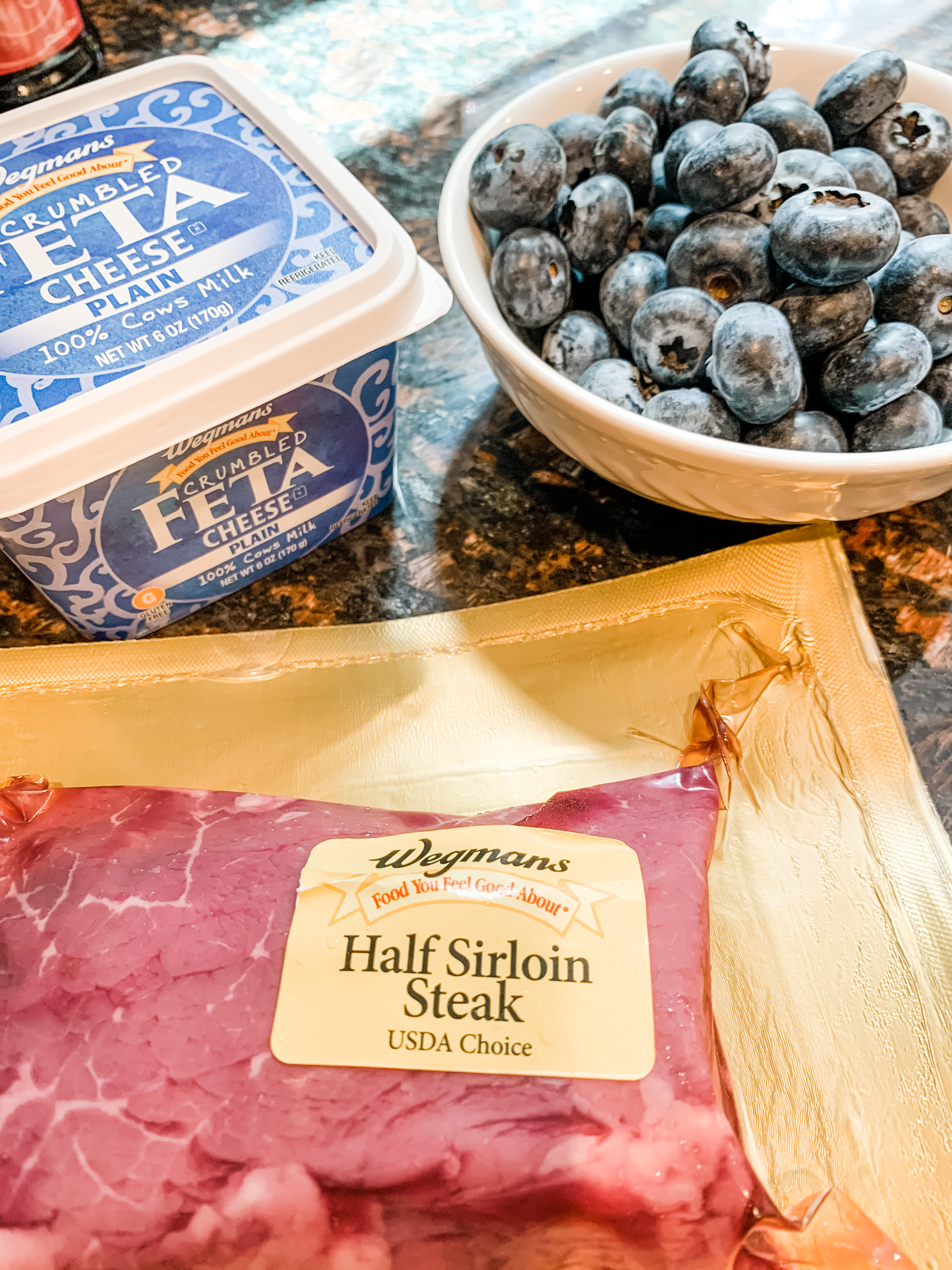 You can't go wrong with any salad adding in a protein, cheese and fruit. There are so many variations. I find them very filling and love them. It's best to use fruit that is in season for the best flavors.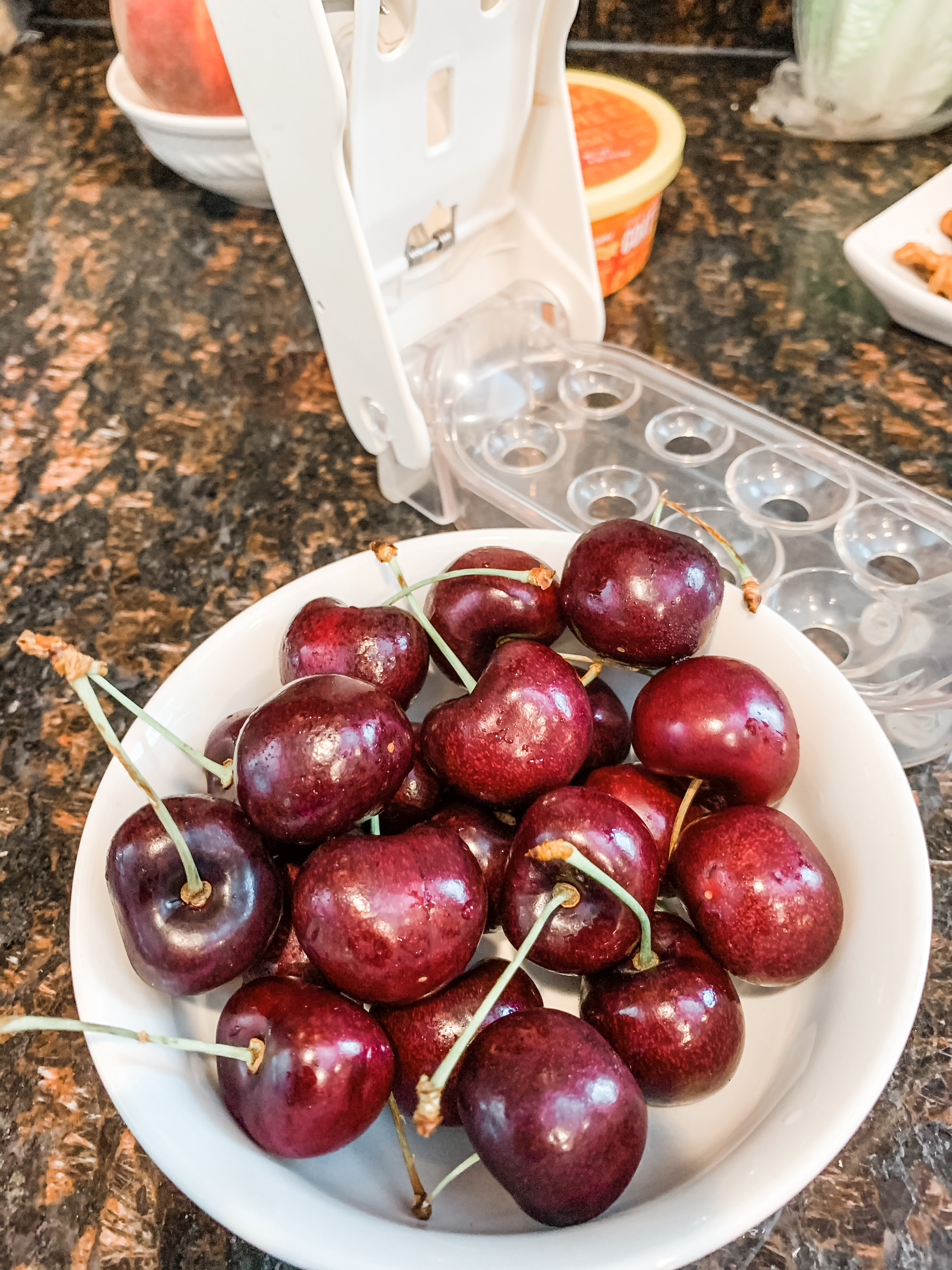 Cherries are another great addition to salads. I can't live without the cherry pitter though. Here is a link to one on Amazon. It makes making large amounts super simple. I prefer to add cherries to my salads with steak.
How many times have you been out to eat and ordered a salad that is not cut up at all? It's so difficult to cut and eat without making a mess. I always use kitchen scissors to cut up my salad greens. I have a pampered chef lettuce cutter but any kitchen scissors will do. Carmine likes his cut up way more than I do. He likes his chopped. So we do our own 🙂
I hope you get a chance to make a yummy summer salad!
What are your go to summer meals? I think salads are fun because you can be so creative. Another favorite is a southwest salad with avocado, tortilla strips, grilled corn…the sky is the limit!
Happy grilling.
XO, Regina
This post contains an affiliate link for your convenience.