Do you need a plant stand?
See how I transformed this broken side table into an adorable Trash to Treasure plant stand.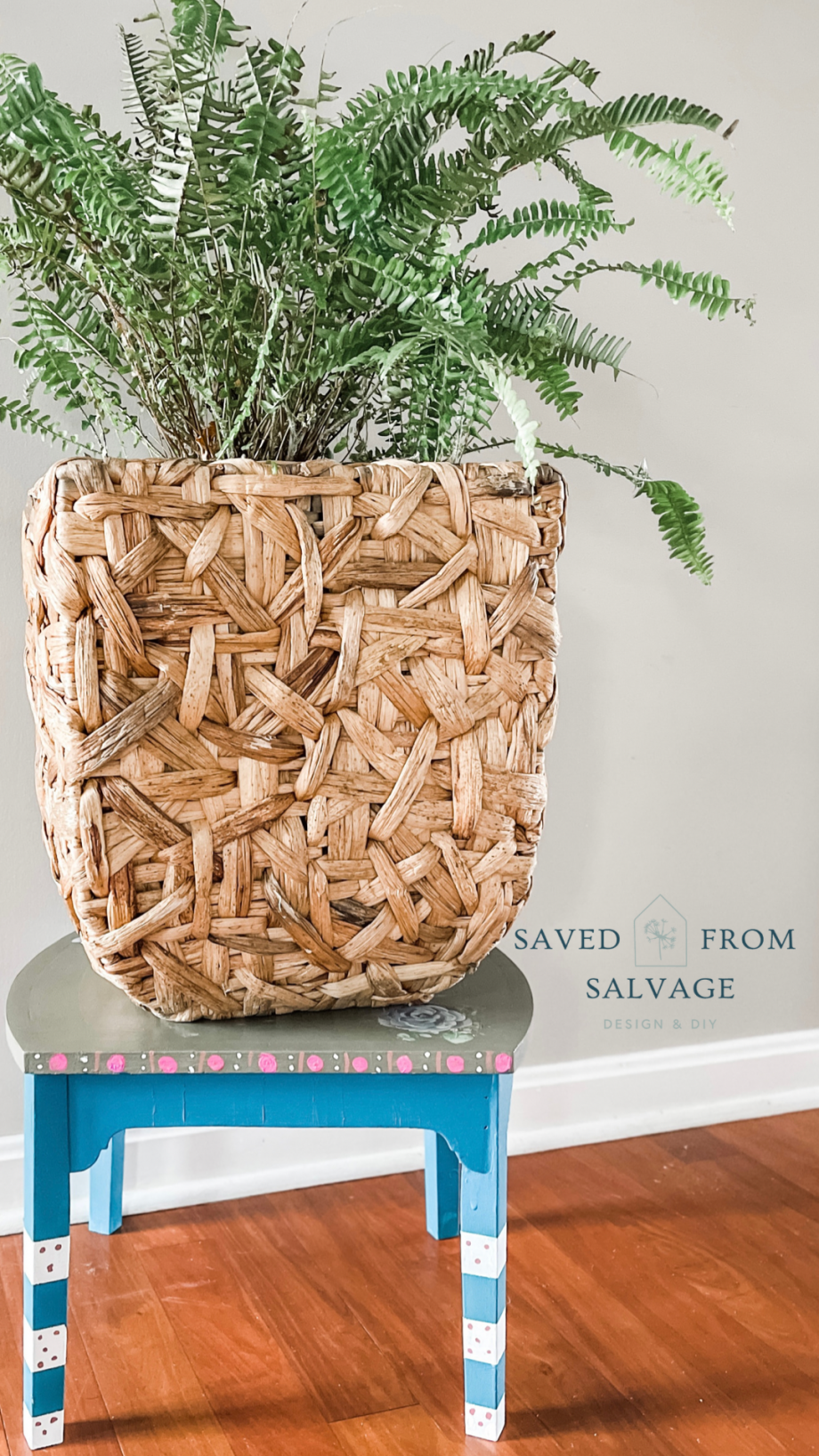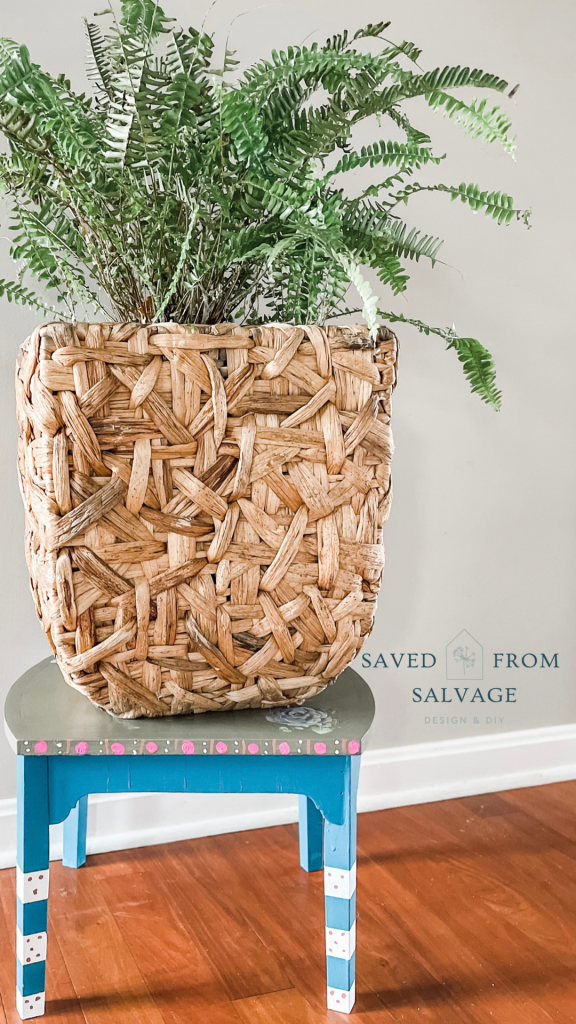 Who doesn't love a Trash to Treasure story. This is a fun one!
TRASH TO TREASURE BACK STORY
I had this side table I scored from a thrift store long ago. Fast forward to now and it had a broken leg.
I cut the rest of the legs off to make them even and thought I could use it as a plant stand.
Speaking of plant stands, have you seen the ones I make from lampshades? I love them.
So many I see are three legged and wobbly. This one would be sturdy so I plopped it down and put a few plants on it. Look at it now…oh my.
I almost threw it out but I decided to go outside my normal box and create a whimsical look and place it in the the sunroom.
Follow along and let me know what you think!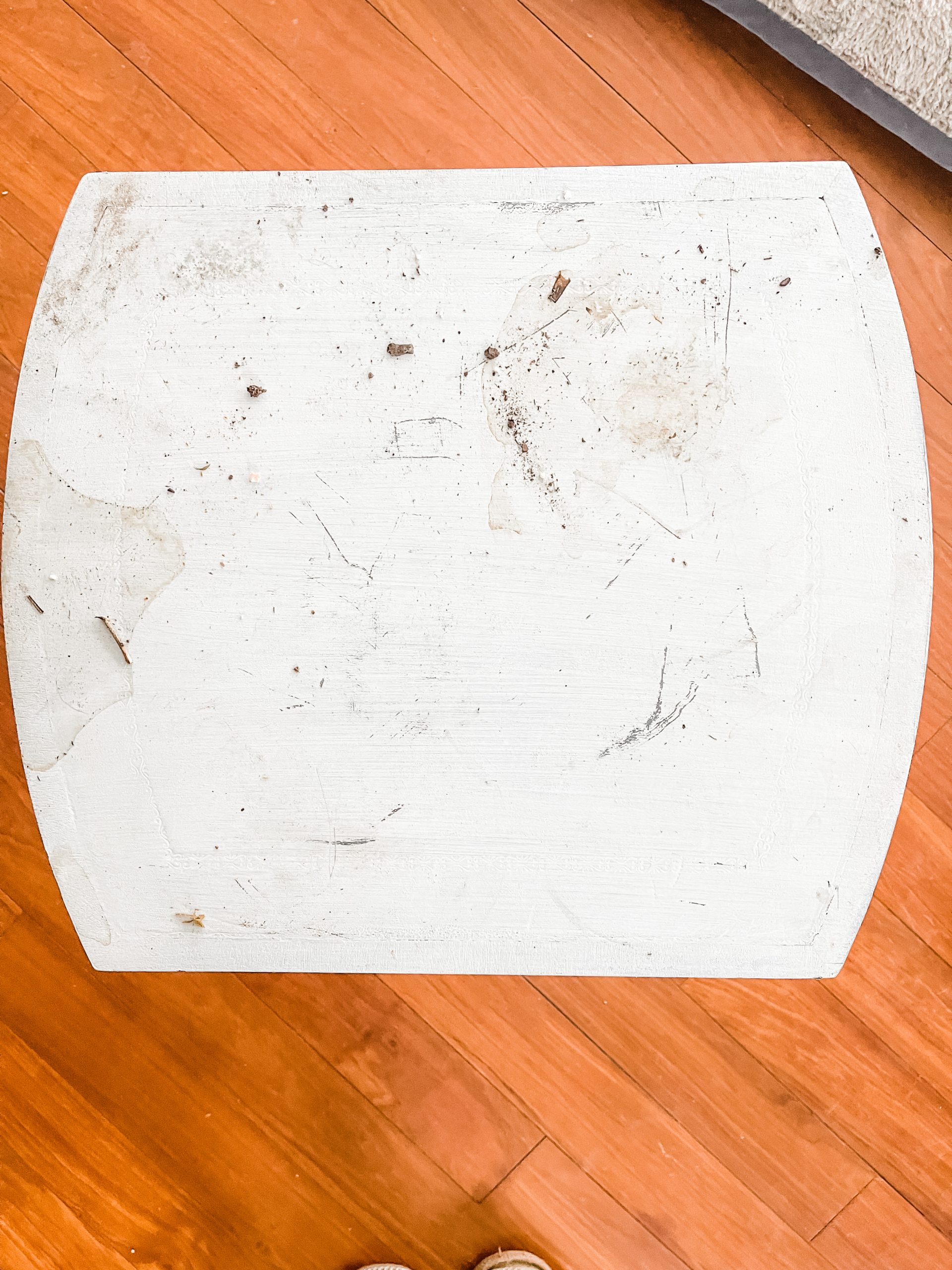 GATHERING MY SUPPLIES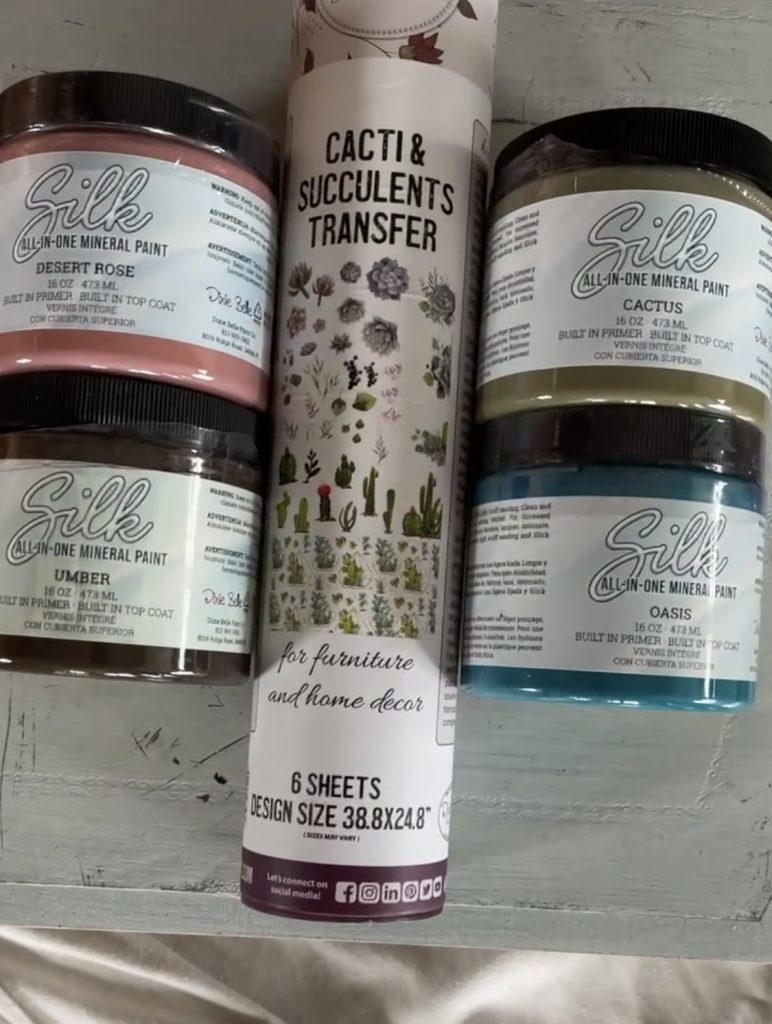 I chose four beautiful colors, part of the Silk Mineral Dessert Collection from Dixie Belle Paints and some transfers. My home is fairly neutral but I love these colors so I had to think of where I could incorporate them and the sunroom/plant room was the perfect spot.
STEP ONE
After gathering my supplies, I began with cleaning my piece (which was filthy) with Dixie Belle's White Lightning cleaner.
STEP TWO
Then I began painting the top with the pretty soft Cactus green.
I don't think I've ever just made things up as I went along. I typically have a plan but I enjoyed this "freestyle" method of creating. I'm never going to make it to HGTV, I don't see many of the stars sporting jammies and slippers when they work.
Carmine always asks if "they are paint clothes" when I'm doing a project and my answer is always, "they are now."
STEP THREE
I painted the legs and base in Oasis and then wrapped the legs with painters tape to make stripes.
Next, I used a pencil eraser to create the spots on the legs.
Finally I relied on my finger print to create the Dessert Rose dots on the top sides.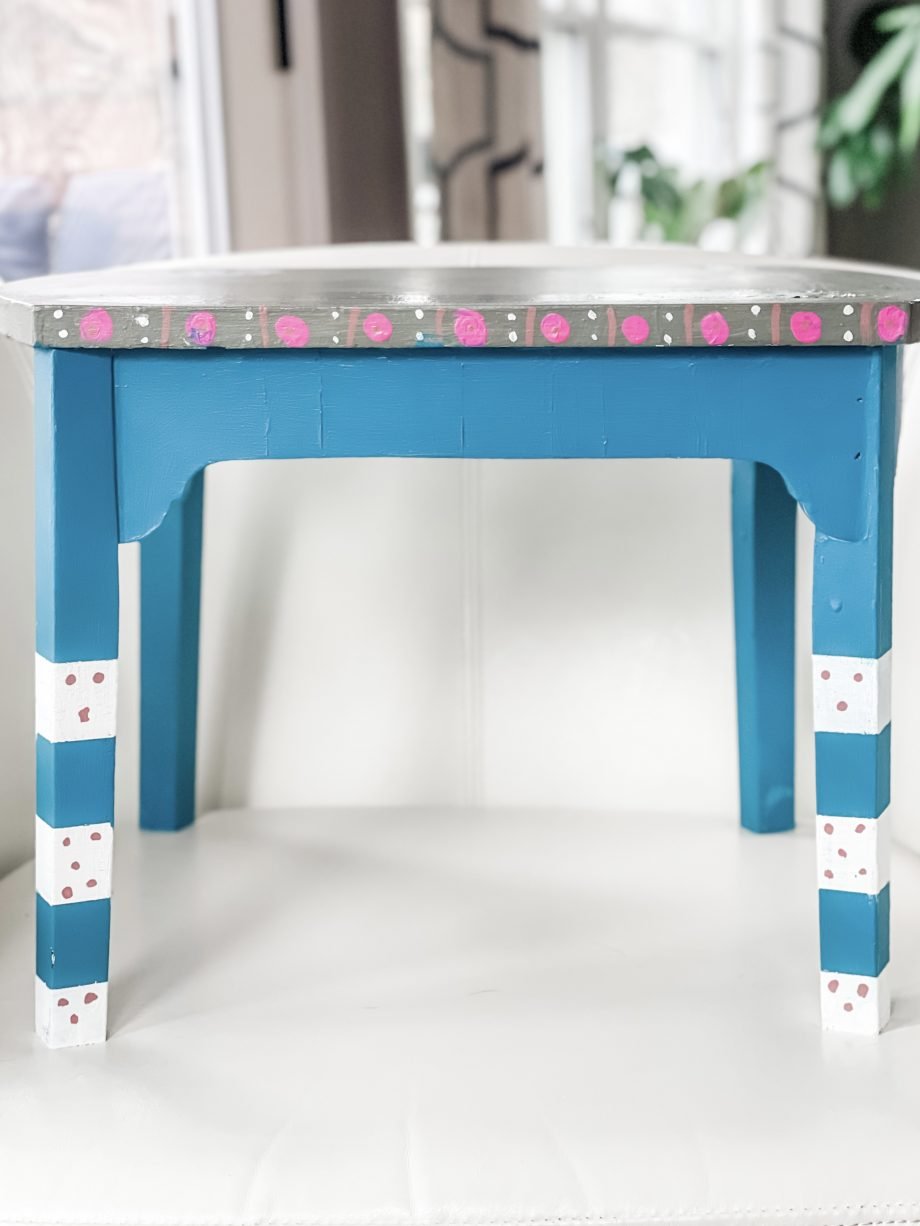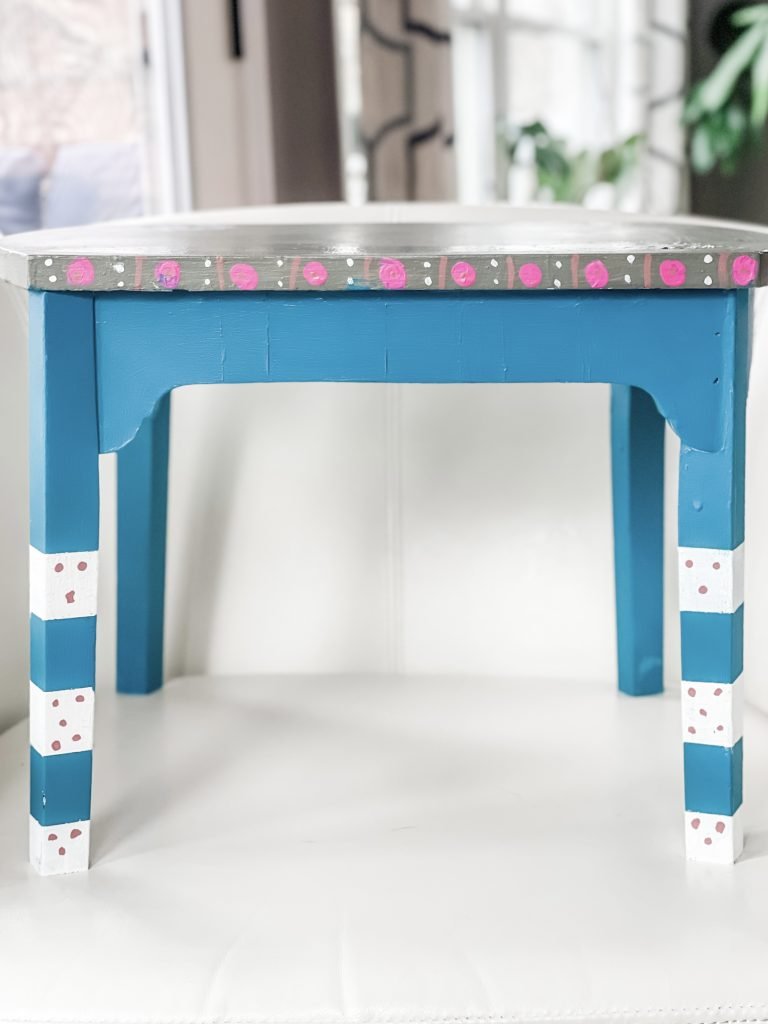 I just plopping dots and stripes until I thought it was bright and cheery enough! Even though this paint has a built in primer and top coat, I decided to add a layer of clear coat to protect the transfers and top especially since I'll be watering the plants on top.
APPLYING THE TRANSFERS
I've only used transfers one other time so I was eager to try them again.
I decided on the succulents in two of the corners on the top.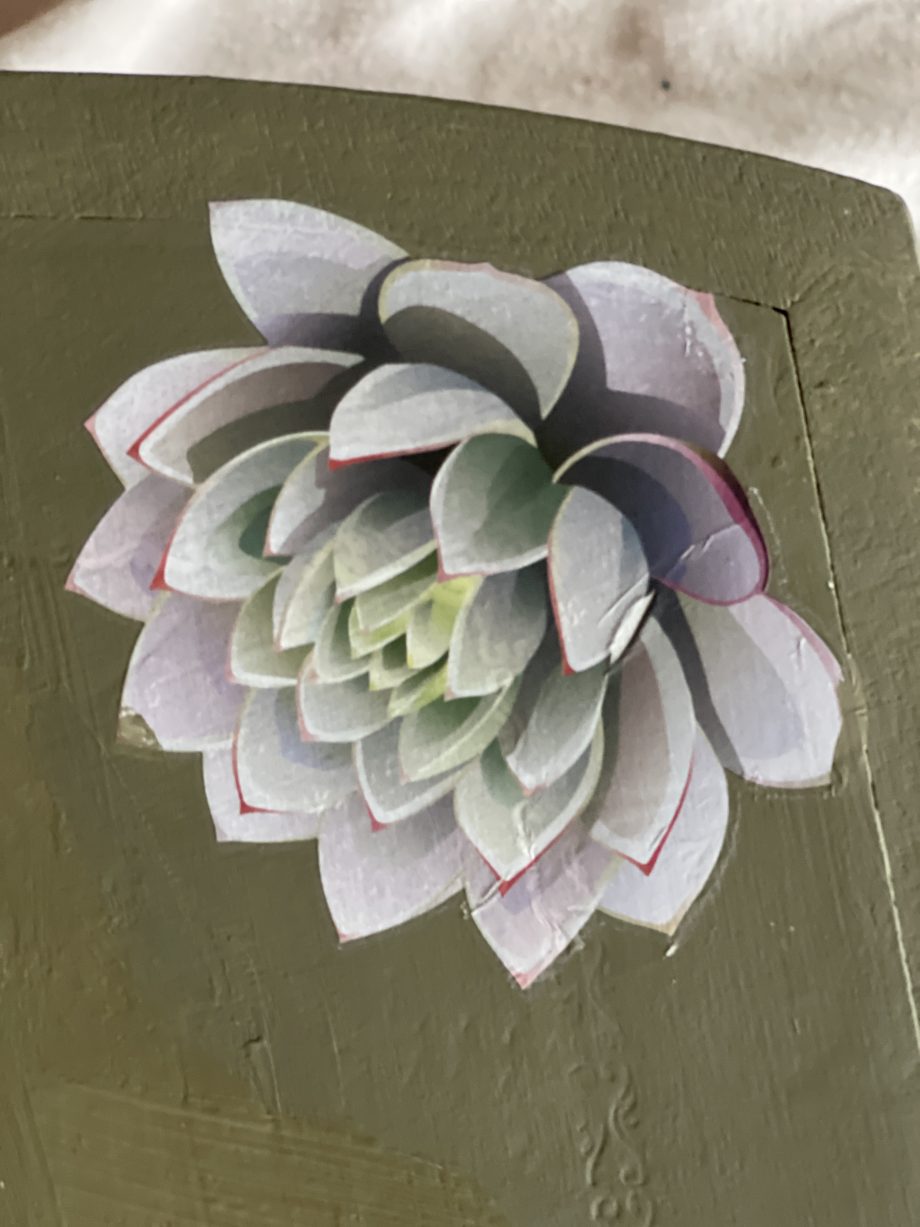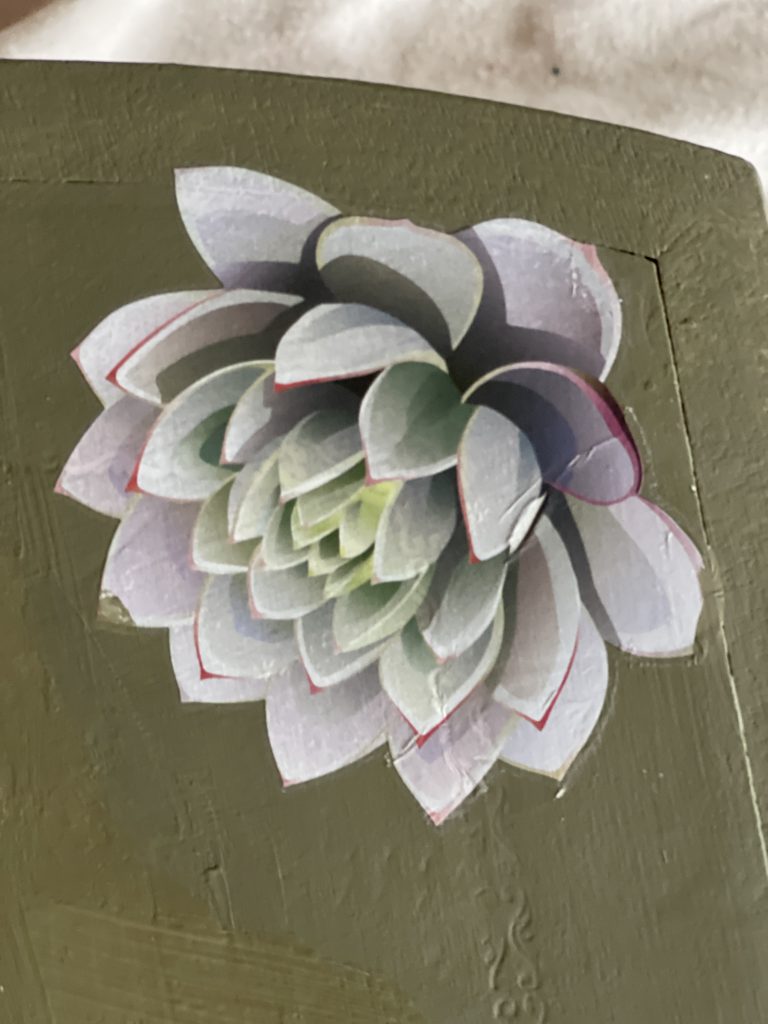 I was nervous and as it turns out I didn't need to be at all. You can see in the video below how easy it was to put the transfer on.
Here is the second one – it was much larger and beautiful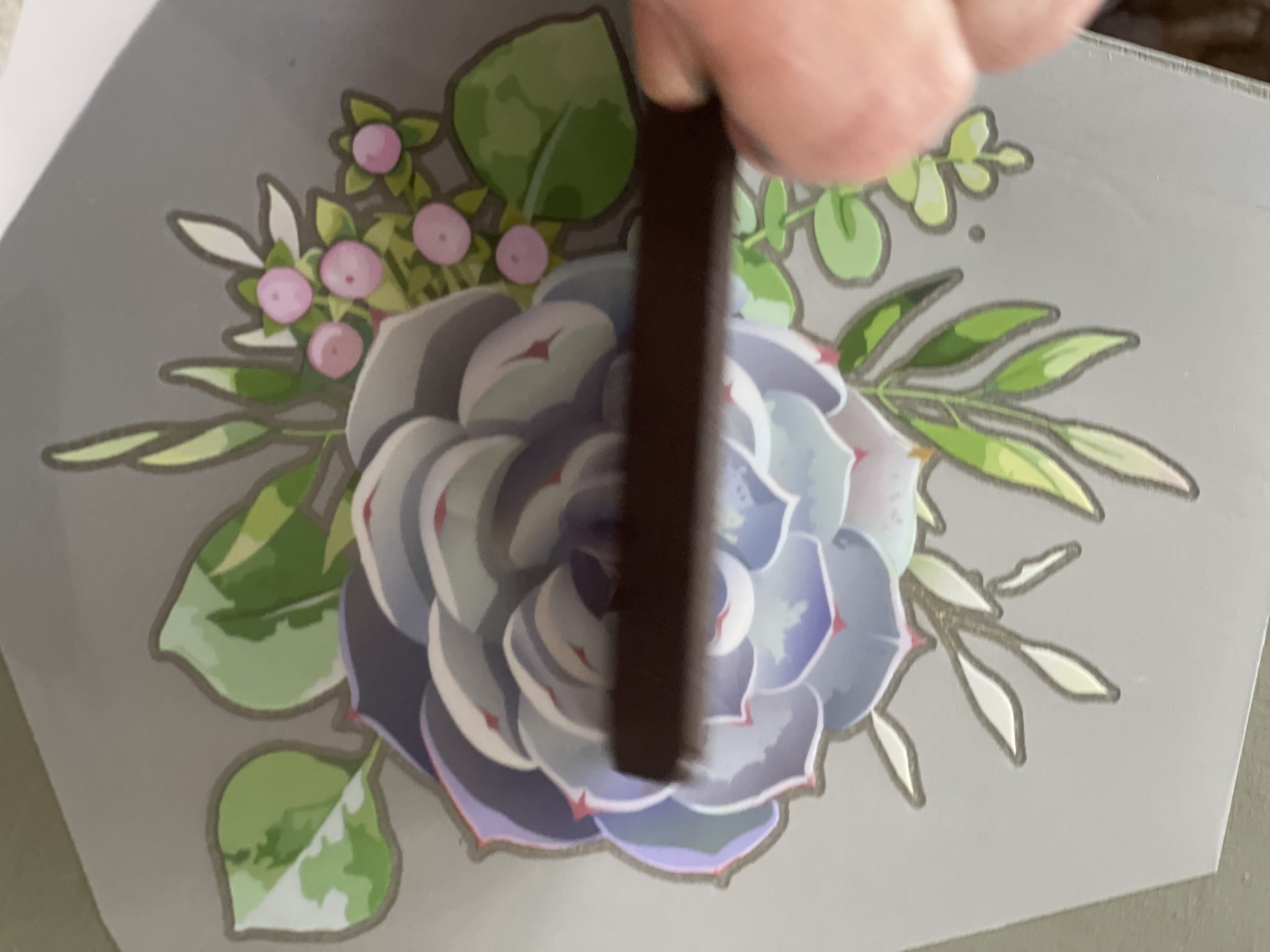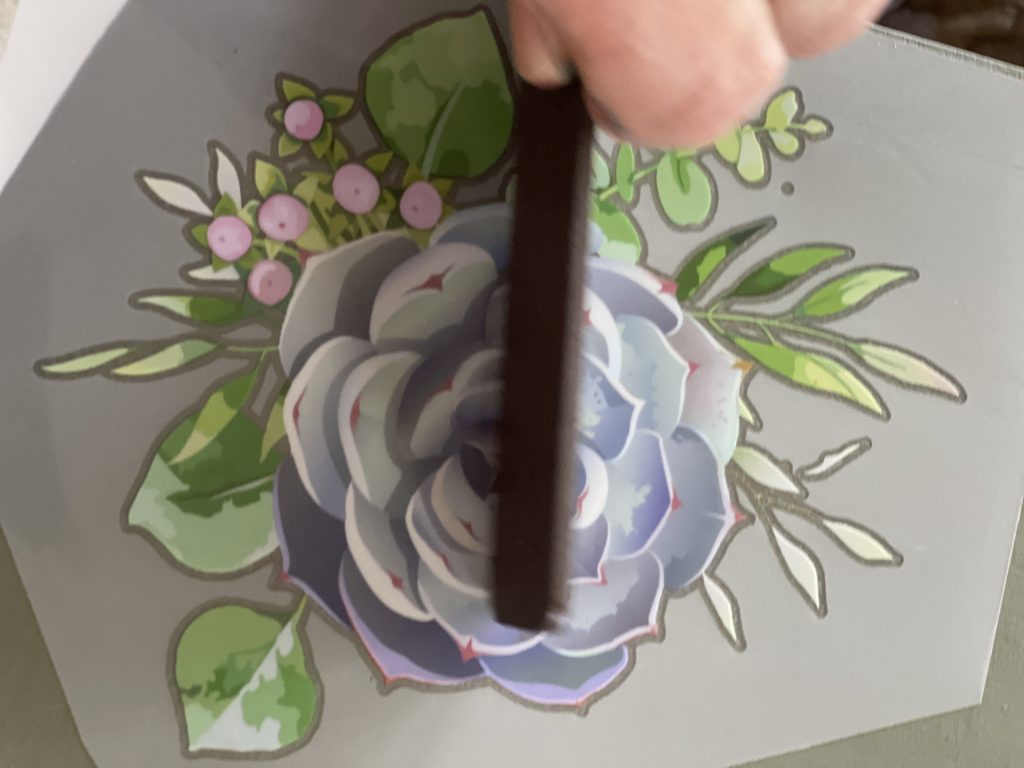 Such and easy and quick refresh. Now this broken side table is a bright spot in my sunroom sporting plants.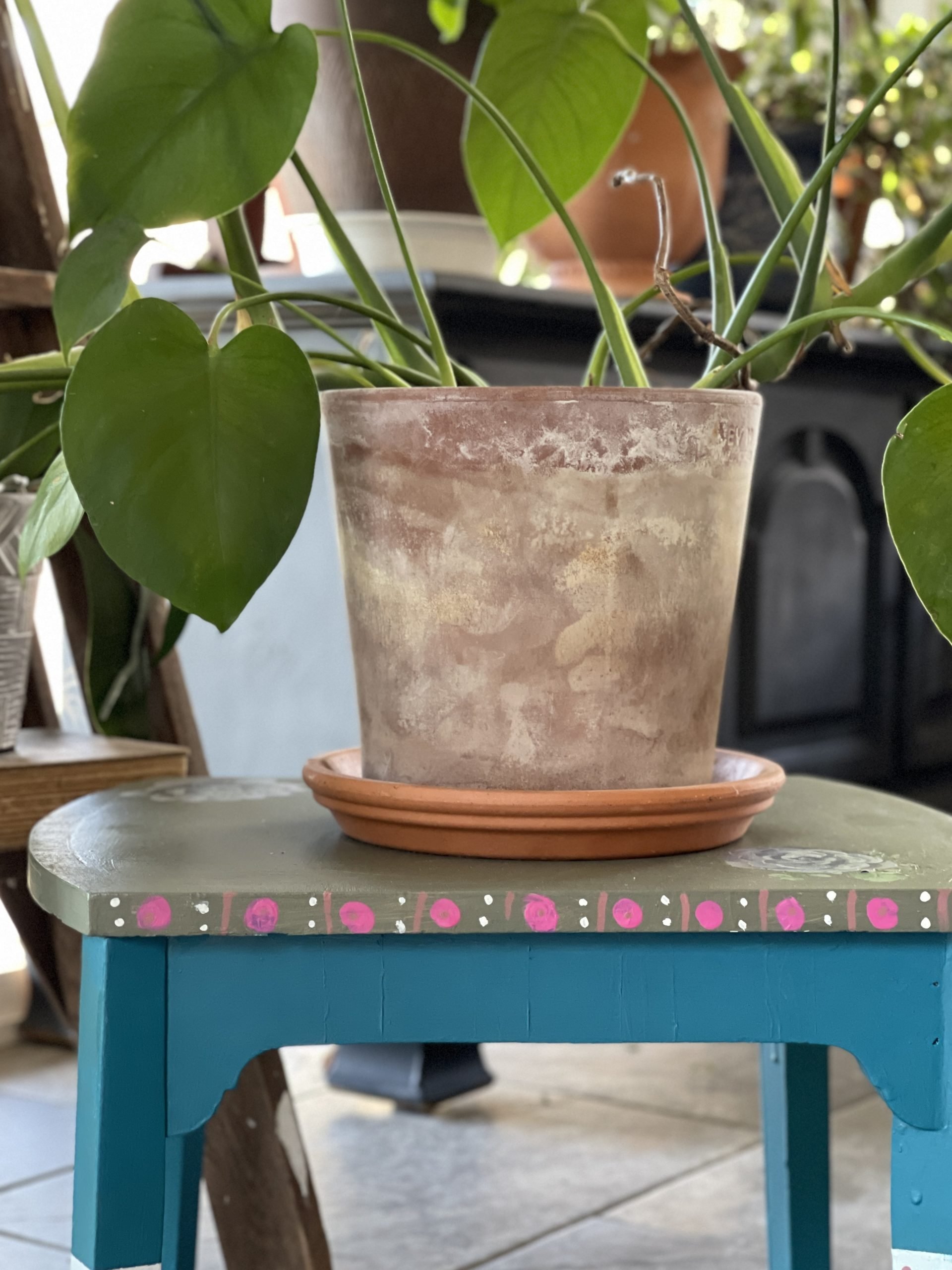 Thanks for stopping by to see my Trash to Treasure Plant Stand – these are my favorite projects!
XO, Regina
This post contains affiliate links. If you purchase from these links, I receive a small commission at no additional cost to you.
SILK ALL IN ONE MINERAL PAINT
DESSERT ROSE / CACTUS / OASIS / UMBER
CACTI AND SUCCULENT TRANSFER
CLEAR COAT
WHITE LIGHTNING CLEANER
PLANT STANDS READY MADE