Do you love those Easter Egg Wreaths?
I do and I am sharing how to make the easiest Easter Egg Wreath ever.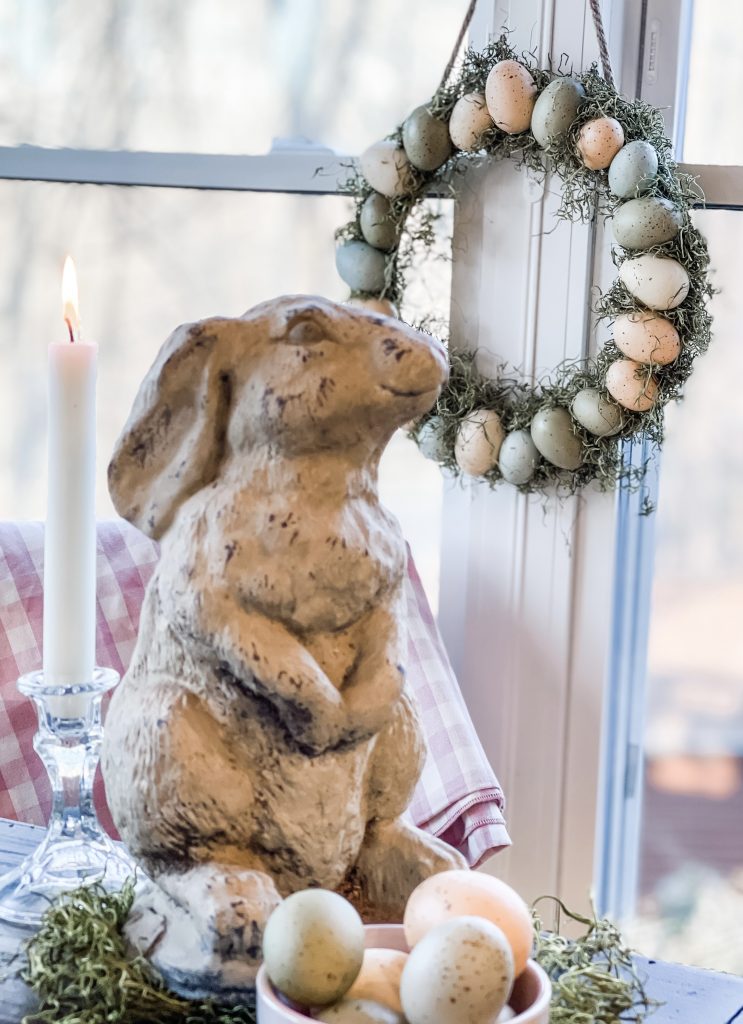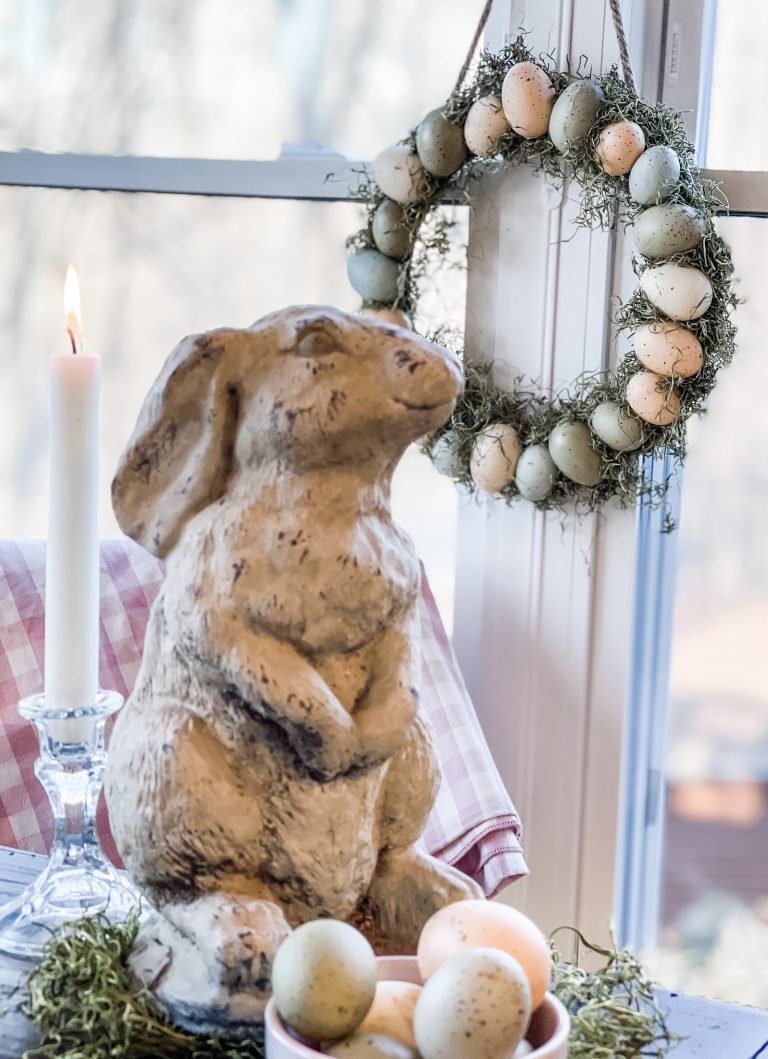 Yes, I am excited to finally have an Easter Egg Wreath. I've always admired them but I can't even begin to tell you the last time I bought a ready made wreath.
Between the cost and the amount of faux flowers they typically have – I've never gotten one.
Michael's had these eggs, the colors appealed to me and they already had flecks on them and I love that look.
They were on sale and so I scooped up 3 bags. They were $3.49 for 14 eggs.
STEPS TO CREATE THE EGG WREATH
I purchased a pressboard ring and used that as my base. I also found that at Michael's.
After I started, I realized that I could have easily cut up a box and used corrugated cardboard instead.
The eggs were so light I didn't need the strength of the pressboard ring. I wasn't going to return the ring, but made a mental note to use a cardboard box for the next one.
Now it was time to begin gluing the eggs on.
I started with one and glued them down, 21 eggs fits perfectly.
After gluing on the eggs, I took my Spanish moss and began tucking it in between the eggs and attached with more hot glue.
Next I glued more moss on the inside and outside edge to cover any visible wreath frame.
I couldn't find the staple gun, so after cutting the twine, I hot glued that onto the back and hung!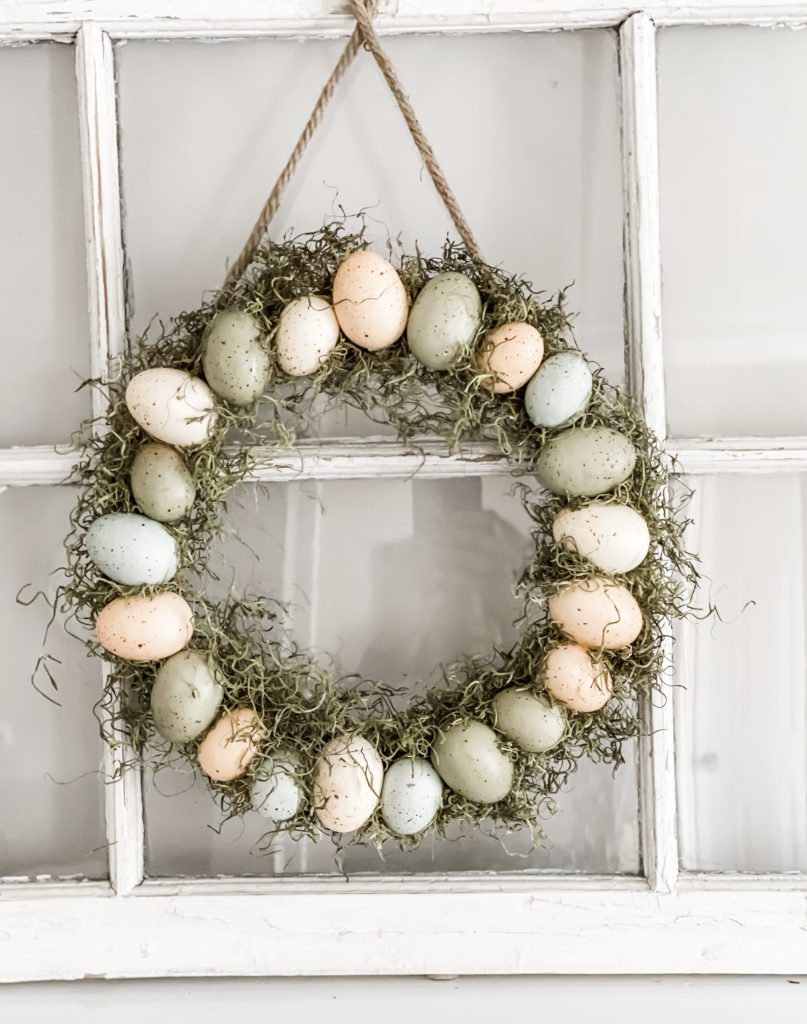 The muted colors of these eggs next to the the Spanish Moss is so pretty. The good news is it weighs barely anything.
After that I made another to put in the dining area by my table, and used the extra eggs to place on top of the napkins.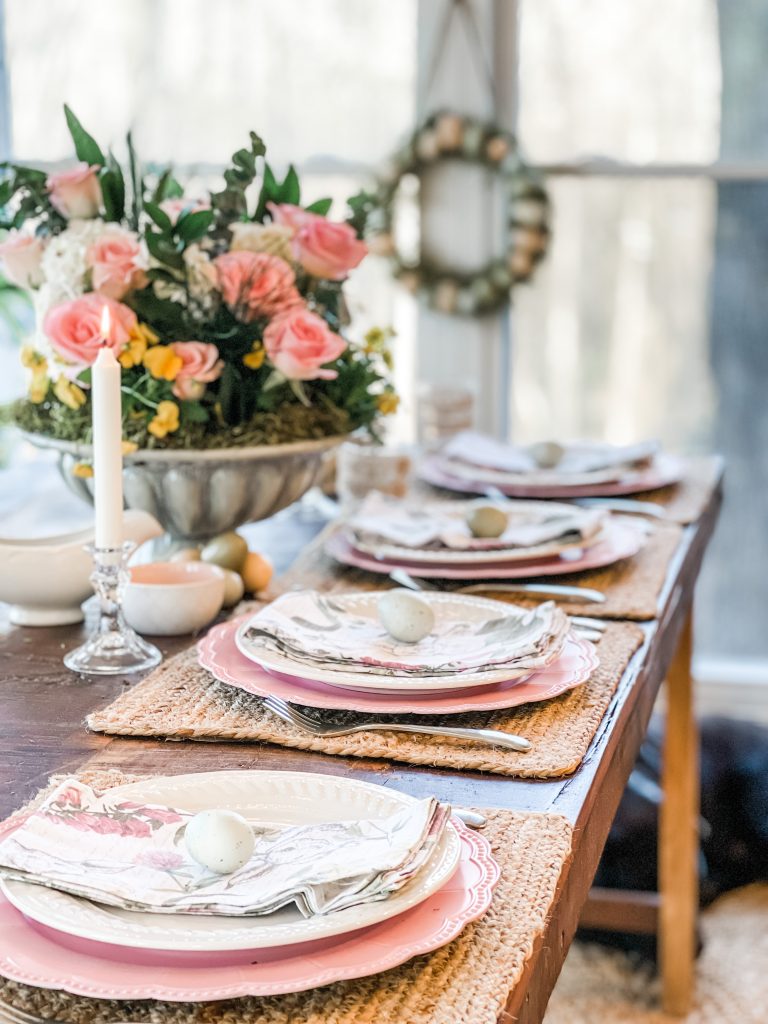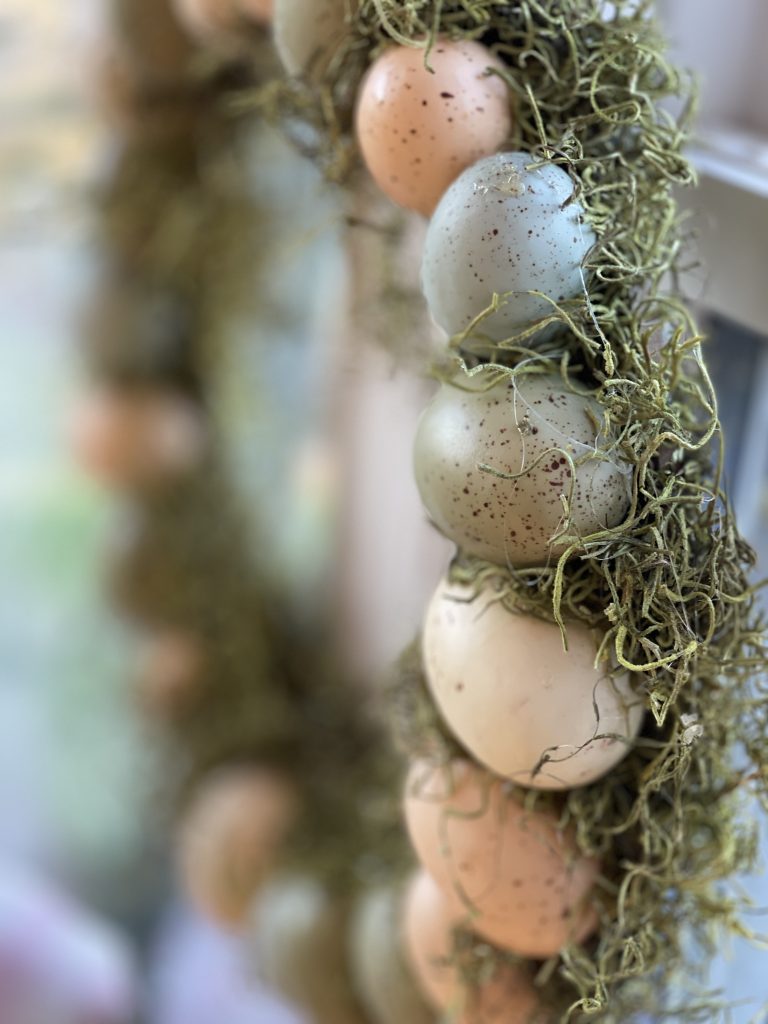 SUPPLY LIST
Eggs (I used 1 1/2 bags. 14 in a bag)
Corrugated Cardboard
Pressboard Wreath Ring
Spanish Moss
Glue Gun
Glue Sticks
Twine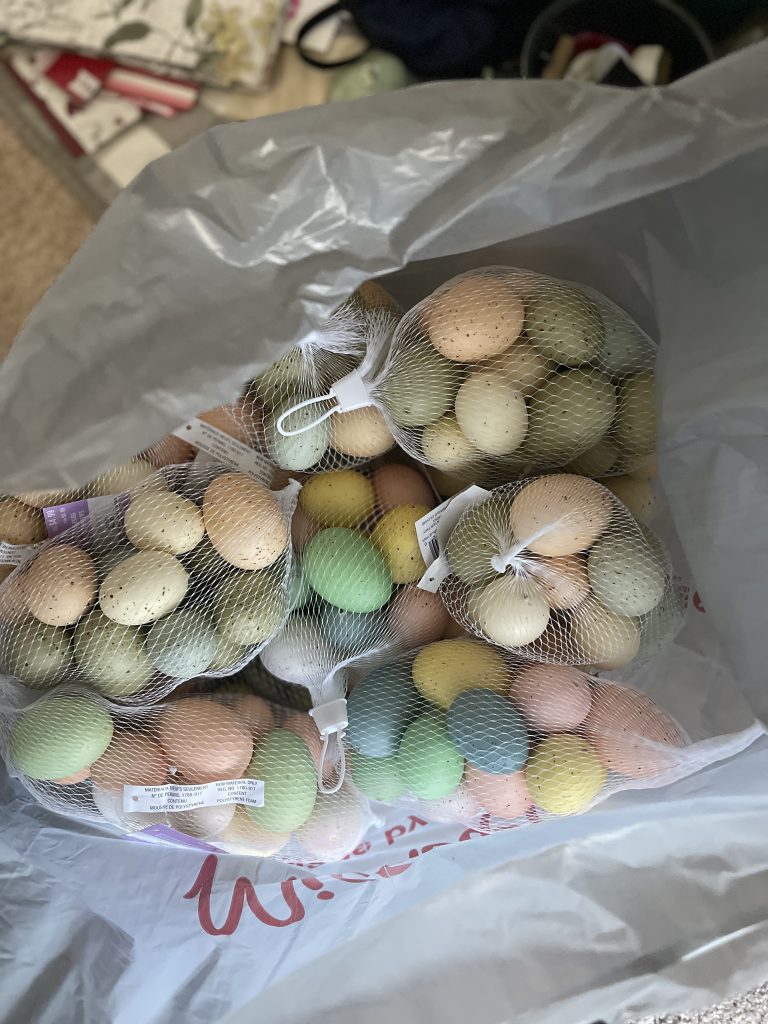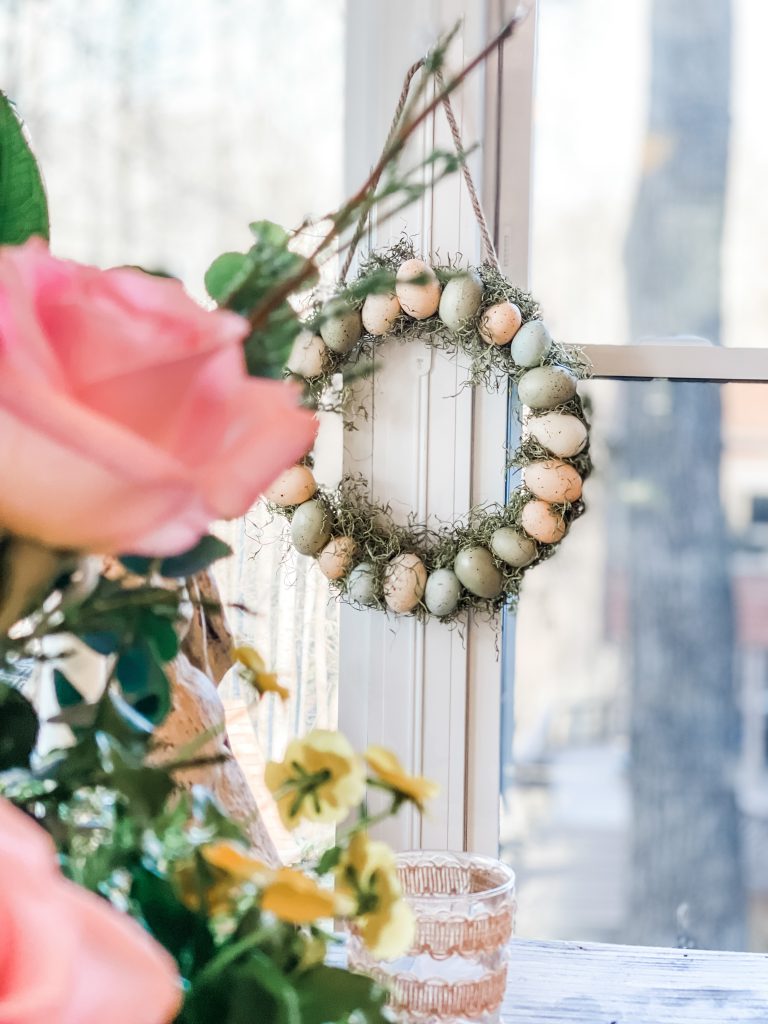 HIPPITY HOP EASTER BLOG HOP
Today some very talented blogger friends and I are part of a Hippity Hop Easter Inspiration Blog Hop.
That means we are all sharing DIY Easter Inspiration with you.
If you are coming by from Simply2Moms – Welcome! Thank you Anne and AnnMarie.
Aren't they the best? I love their style. If you didn't see their post, you can check it out here.
Next on the list is Ann from Rekindledsigns
Below you will find links to the accounts behind these beautiful pictures.
Wendy at WMDesign House – Kristy at Kristy Mastrandonas Interior Designs and Just Tracy Talk, you can click the link at the bottom of the image.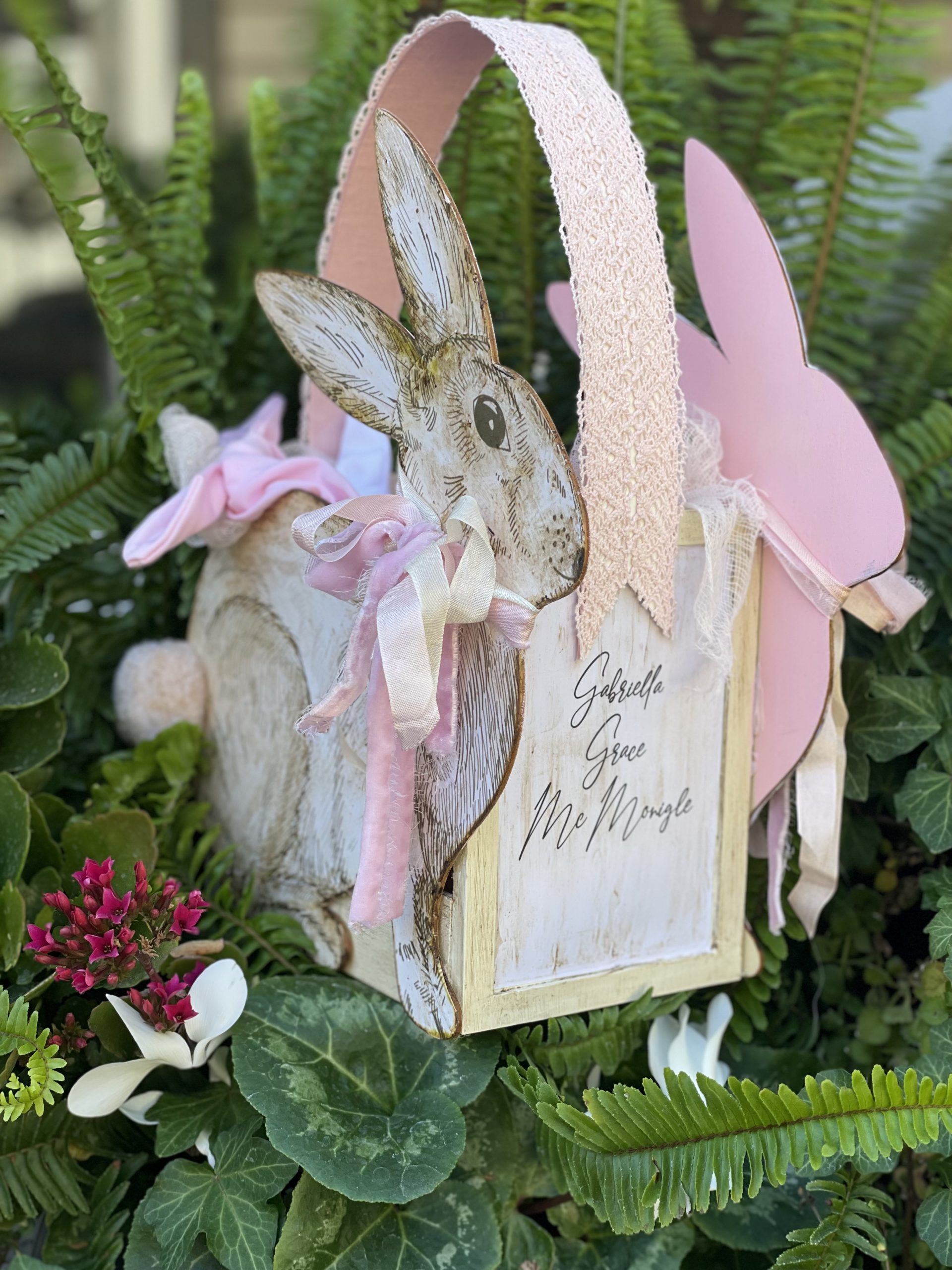 Next is Sheri from Savvy in the Suburbs and Ann and AnnMarie from Simply2Moms. Click the link at the bottom of the photos. Leave them a comment and let them know you came from the Easter Blog Hop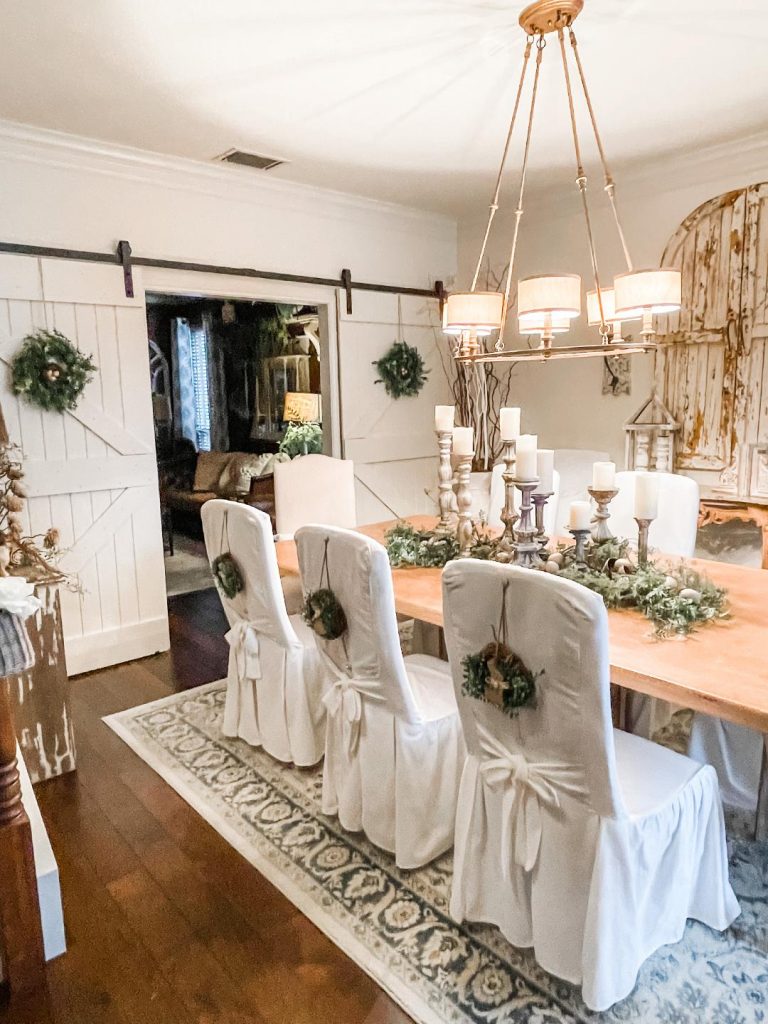 ---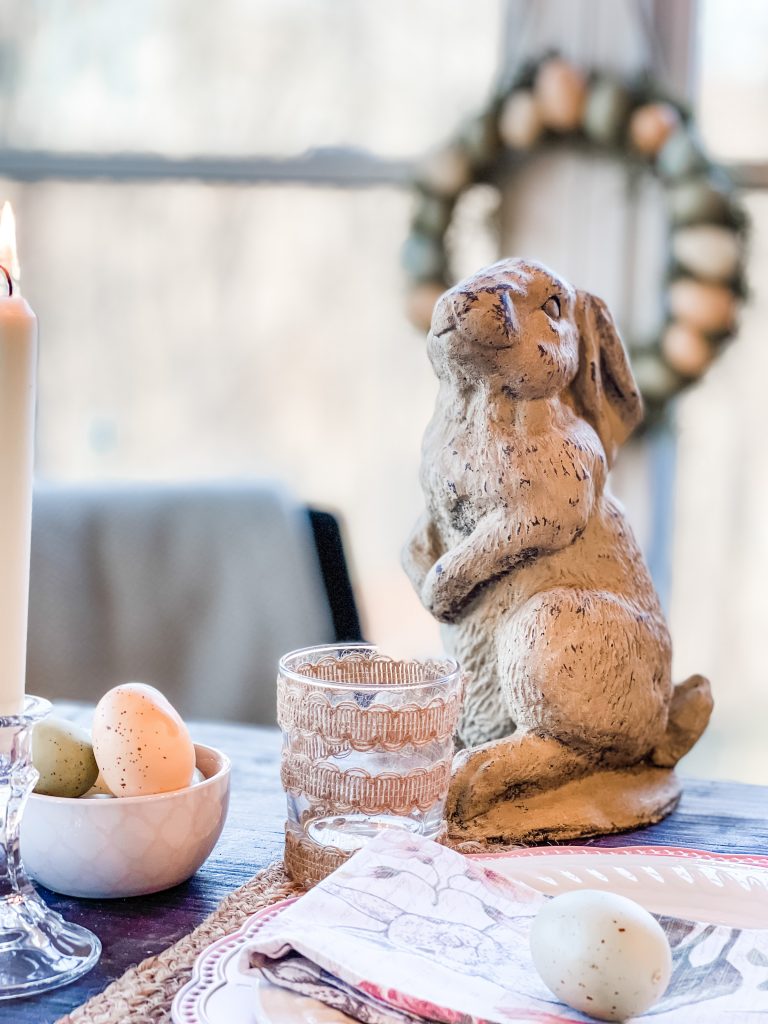 I hope you enjoyed some Easter inspiration. Click here and here for additional Easter Inspiration from my blog.
Maybe you don't need decor ideas but I've also got some super cute ideas for gifts for guests or a host.
You can see that here.
I really appreciate you stopping by – I invite you to subscribe to the blog and receive inspiration directly to your inbox!
XO, Regina
REMEMBER I'VE SHARED HOW CUTE THINGS CAN LOOK WHEN YOU PUT THEM THROUGH THE WATERLOGUE APP?
HERE ARE A FEW PICS FROM MY PROJECT AND TABLE RUN THROUGH THE APP.
SO CUTE RIGHT?