Welcome to Dinner Tablescaping! I've created 3 different table settings to inspire you for any spring gathering. Hopefully soon I'll be able to set the table for a larger group of family and friends…I miss that.
I used this vintage quilt below as the tablecloth. The colors are soft and perfect for a spring meal.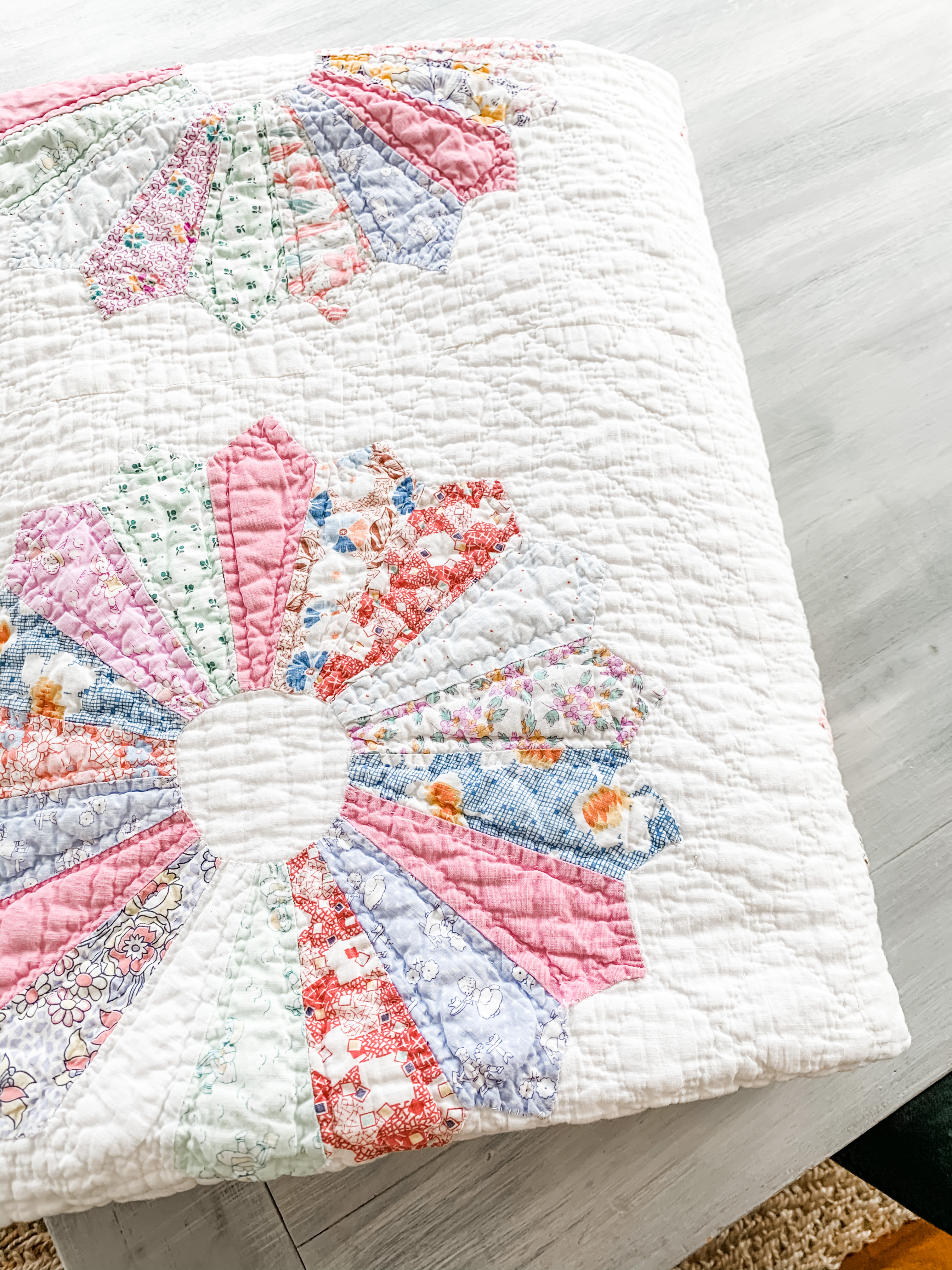 I'm loving this look. So warm and inviting. I've never used a quilt before for a tablecloth – have you?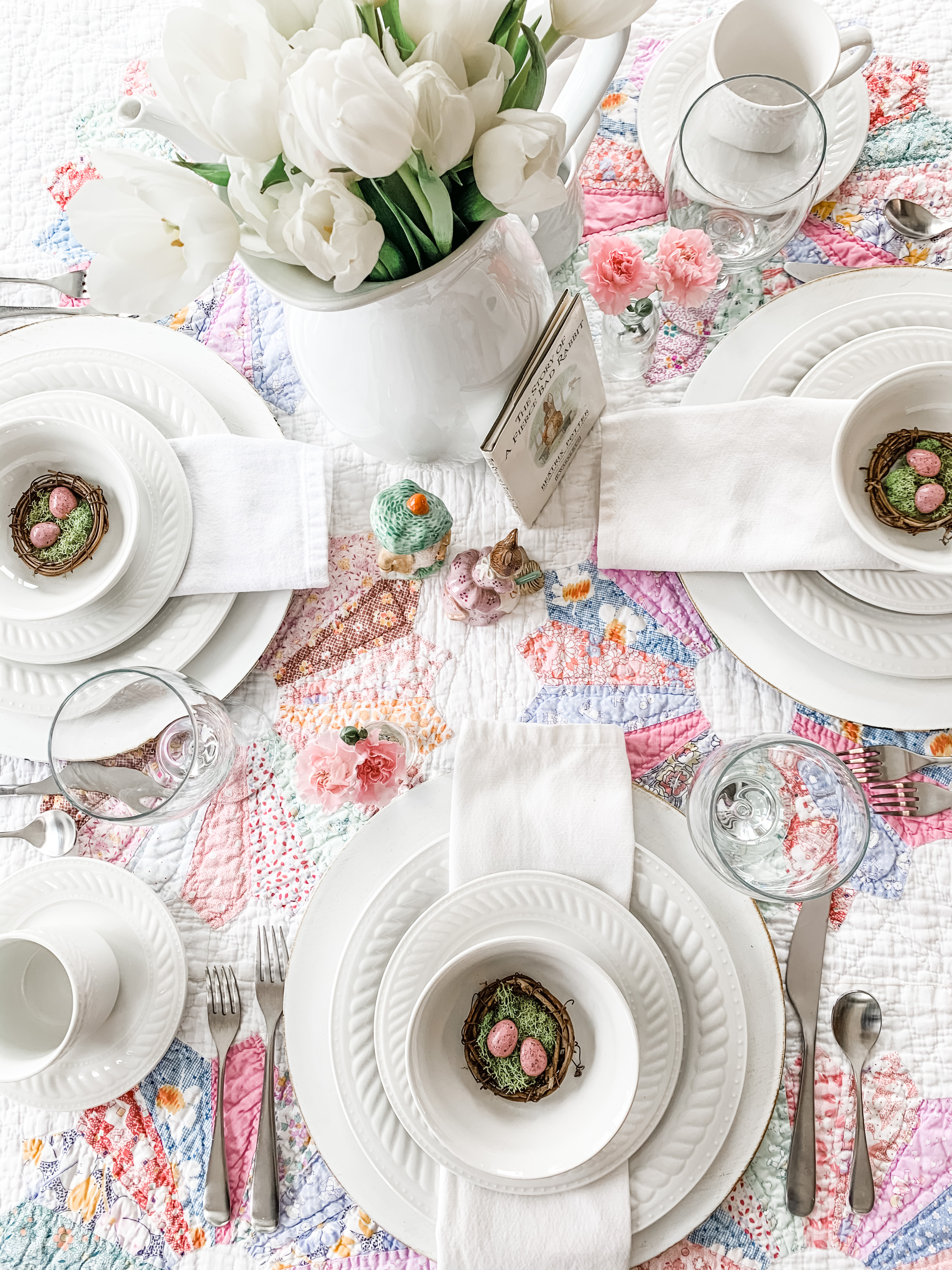 This year my secret was finding candy that is shaped like eggs for my nests. These are Junior Mints! Dollar Tree for the win! I found these mini grapevine wreaths and added the moss.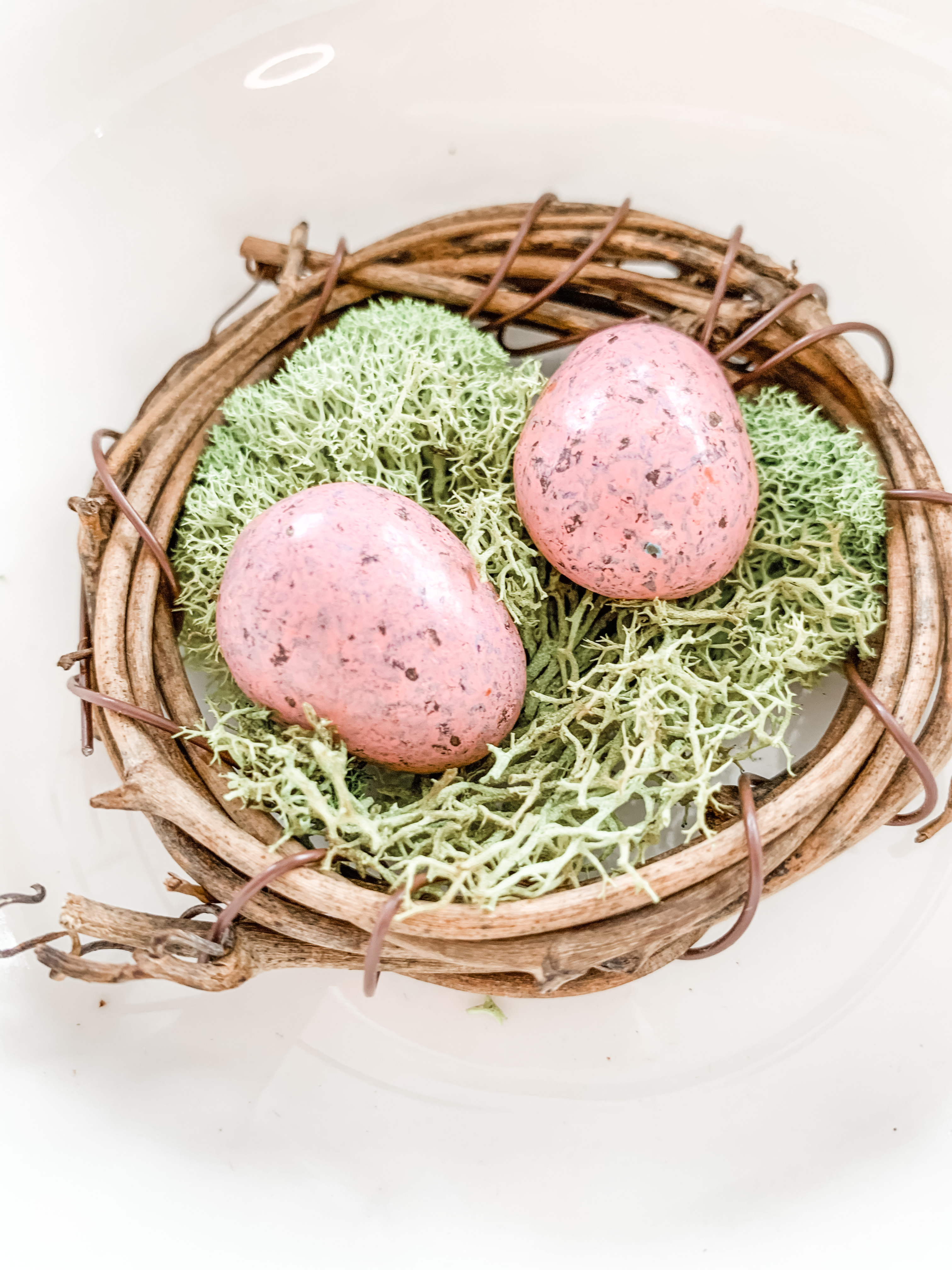 How cute are these? I have them in different colors to match every place setting! Now my decor is edible 🙂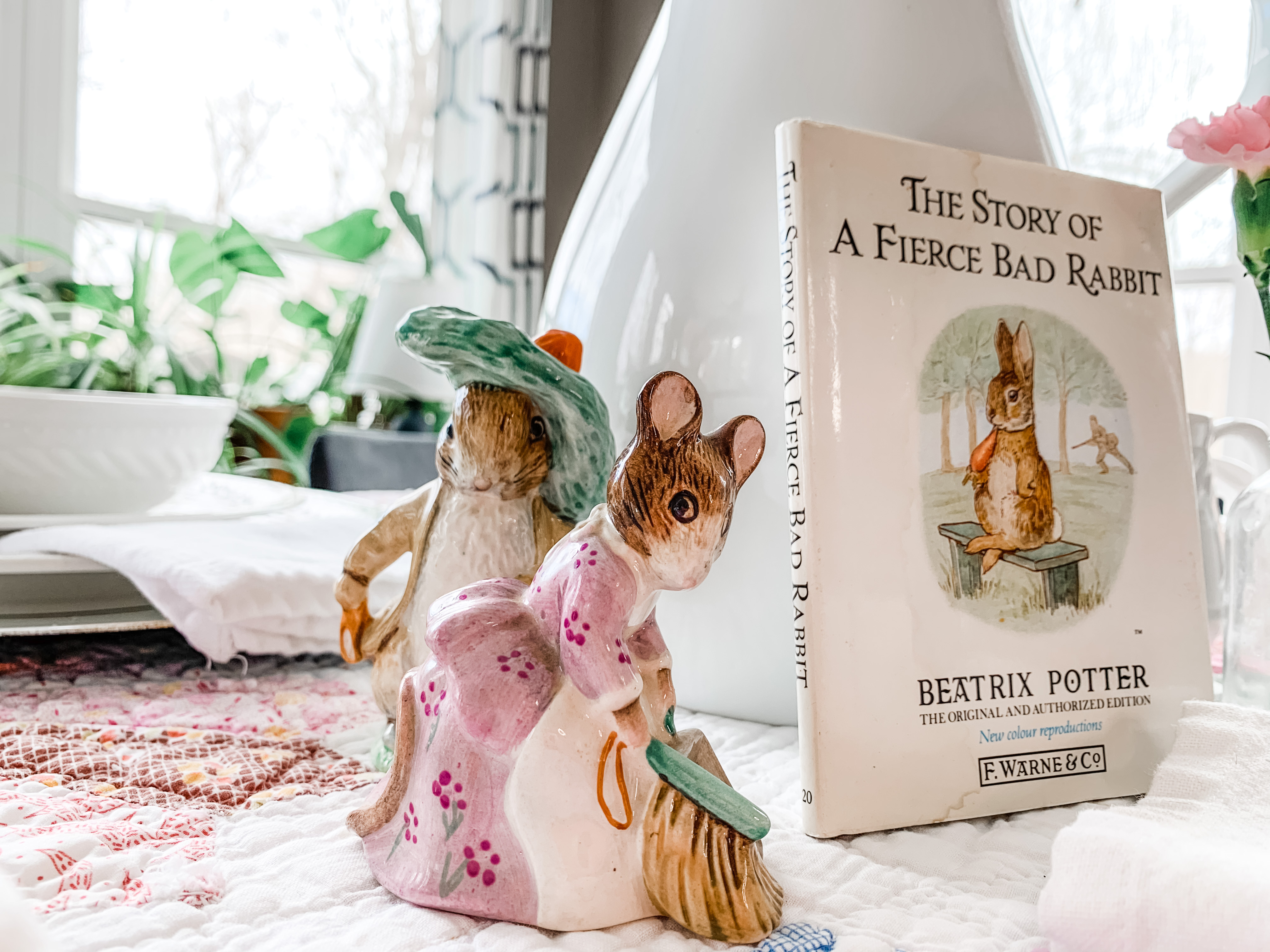 I added a little whimsy with these vintage Beatrix Potter figurines and book from my son's nursery. You can still find Benjamin Bunny figurines here.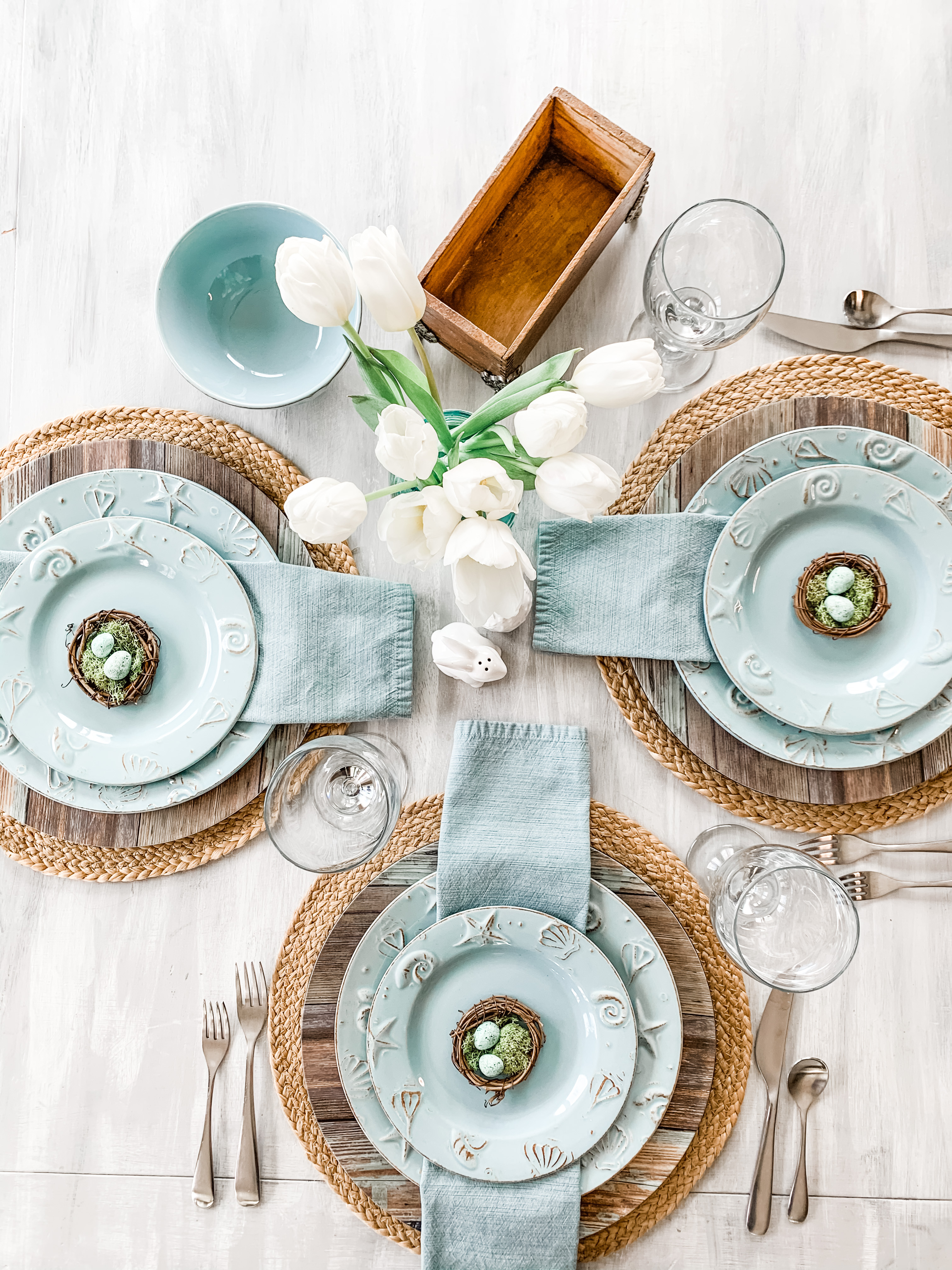 The next setting is beautiful in blues and browns.
How about these Junior Mints in the perfect color to match the plates and napkins?! I know these plates are beachy but I love them and use them in my daily rotation.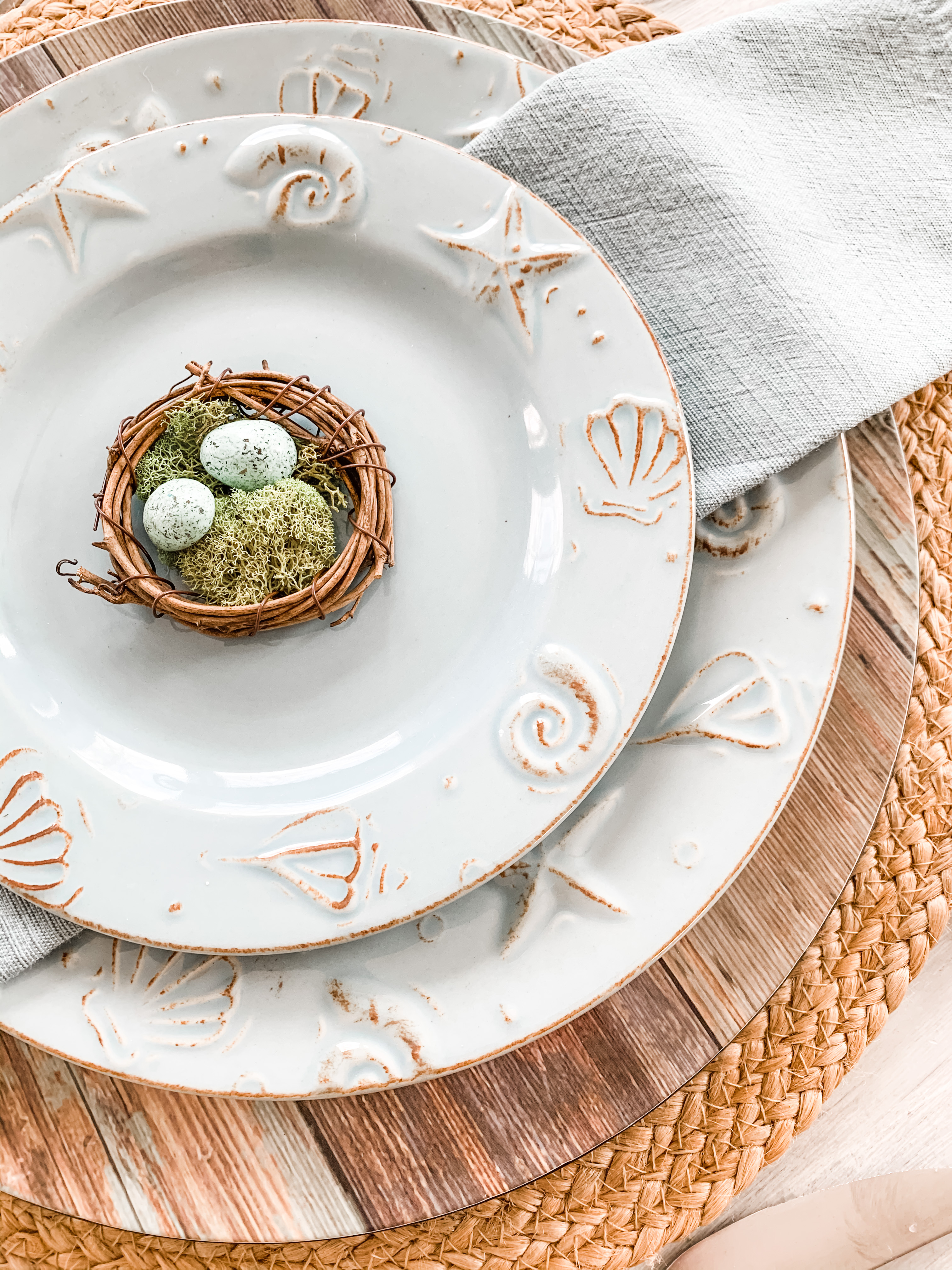 The colored chargers I've had a while, I think they tie the colors together perfectly, you can find similar ones here.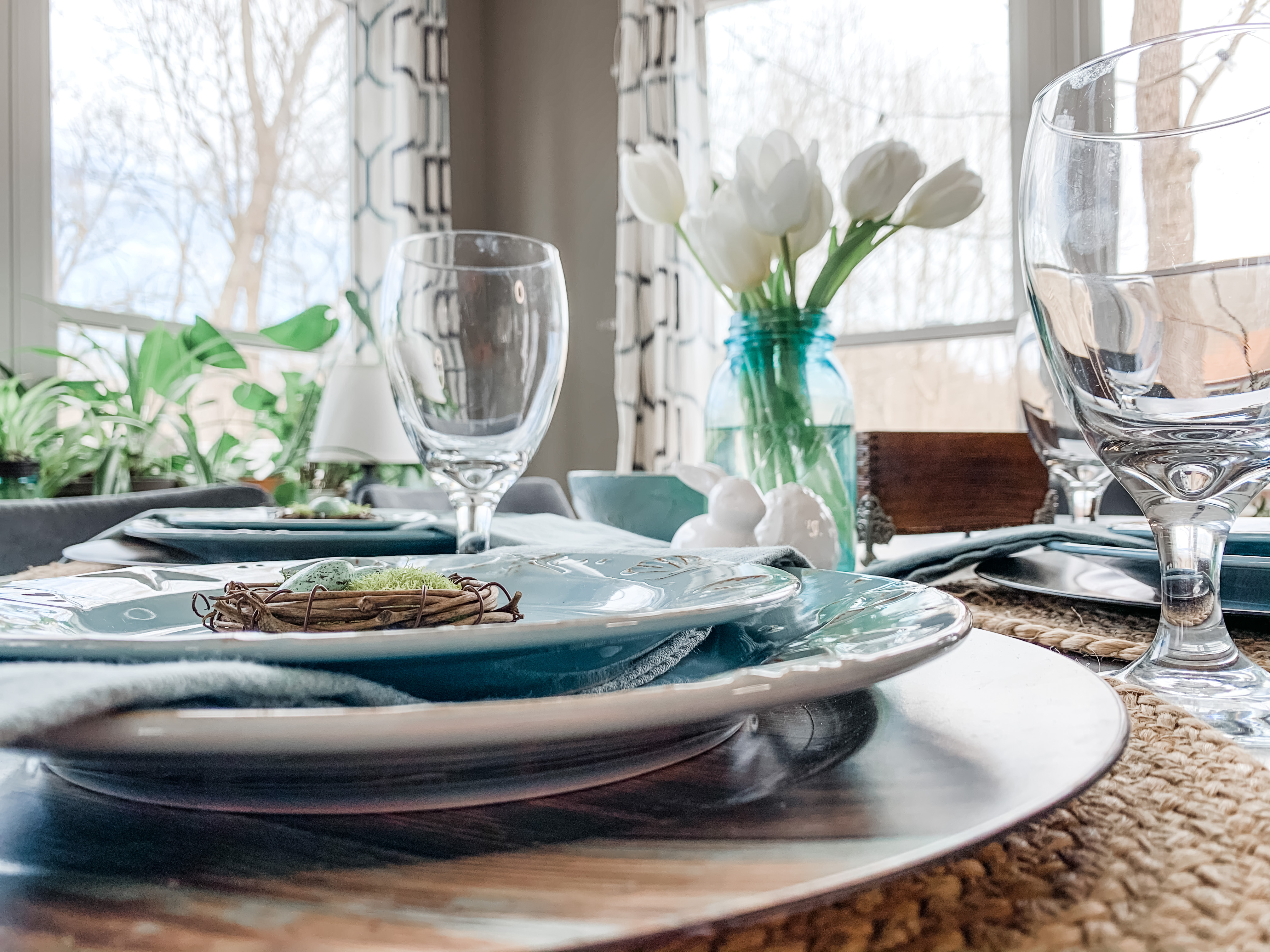 I added white tulips to a blue Ball jar to finish the look
My last tablescape is a perfect for a coastal feel. I added the square placemats for variety.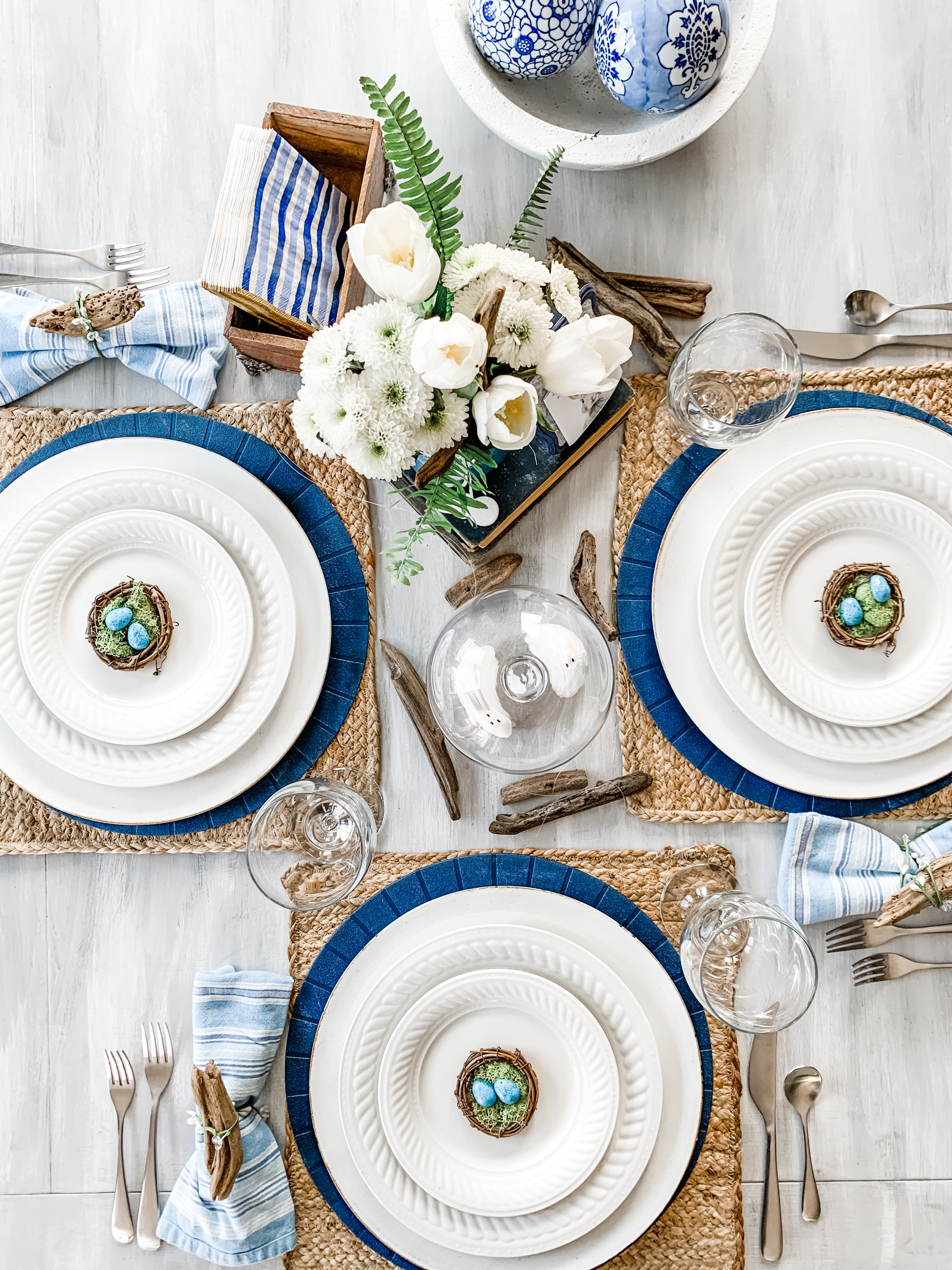 Using collected driftwood from my trips to Edisto Island in SC, I made napkin rings and added small and larger pieces to the flowers and table top.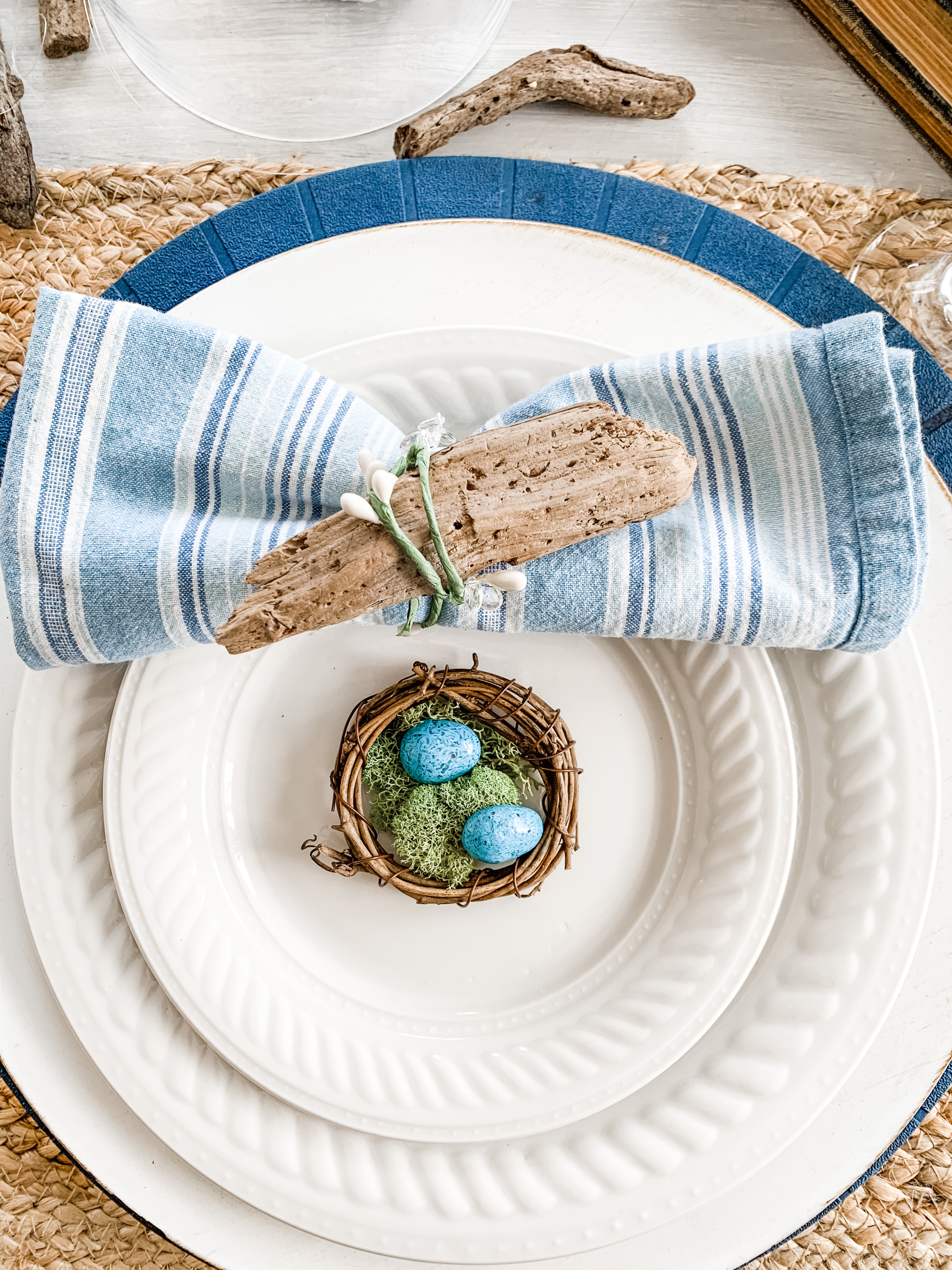 For the napkin rings I wrapped the driftwood with a decorative floral wire I found in the spring sale at JoAnns.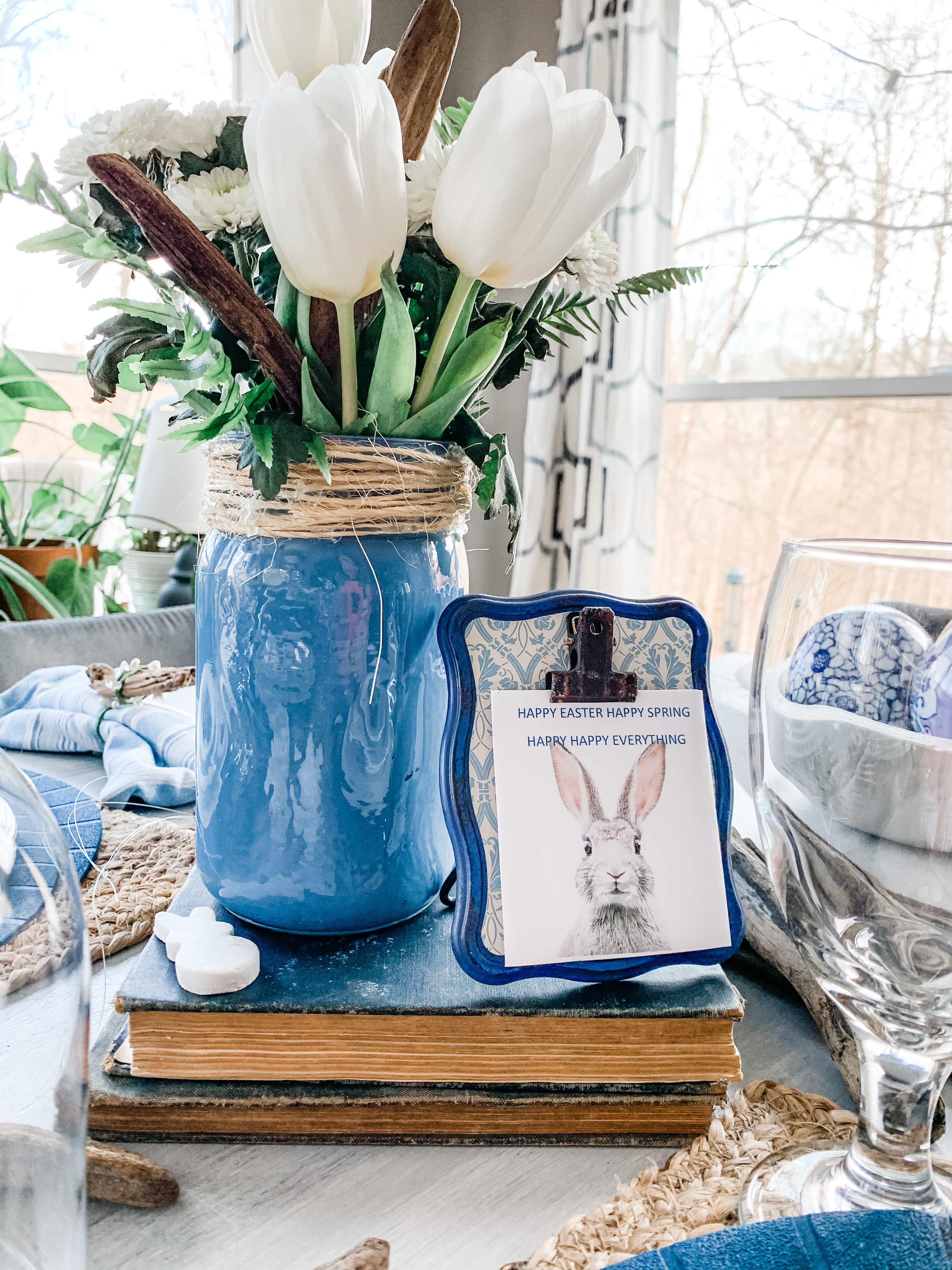 A painted ball jar is perched on vintage books, just one of the items of my mom's I use that reminds me of her, see the other ideas in my post on 10 Ideas to Keep Memories Close.
I love creating little signs with the menu or greetings like the bunny above.
I hope you have some new inspiration to use when you are setting your spring table.
Thanks so much for stopping by. XO Regina
This post may contain affiliate links