Do you need a quick and easy hostess gift? I've got you. Not a fan of the foil wrap around a poinsettia? See how I elevate the ordinary.
Hi I'm Regina, welcome to Saved From Salvage, I'm so glad you are here. Welcome to the 4th and final week of our Handmade Gift Series. Be sure to check out Wendy, Amy and Jennifer's gifts this week.
HOSTESS GIFT MAKEOVER
There is no argument that a poinsettia is a perfect hostess gift around the holidays. But I have an idea. Let's make it look like you didn't swing by the grocery store on the way to your destination.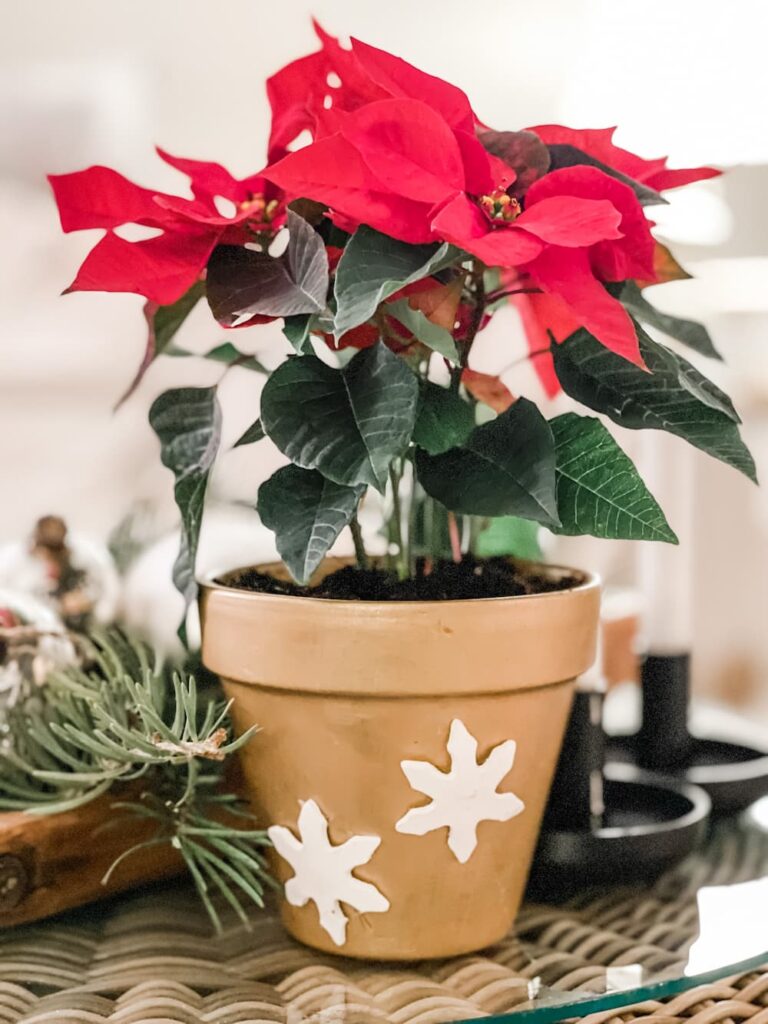 elevate the ordinary
The foil is a trademark around the plant. I don't love it, even a little bit. Plus there is a good chance it doesn't match a thing in the house, and after Christmas it looks so out of place.
Let's put it in a pot. Even if you keep it in the plastic pot it came in, you can transfer it into a pot that you decorate for winter.
how to make your easy hostess gift
Yep, you guessed it. It's Air Dry Clay to the rescue.
I've used snowflake and star cookie cutters to create my pieces to adhere to the pot.
Roll out your clay, cut it into the shape you like and let it dry.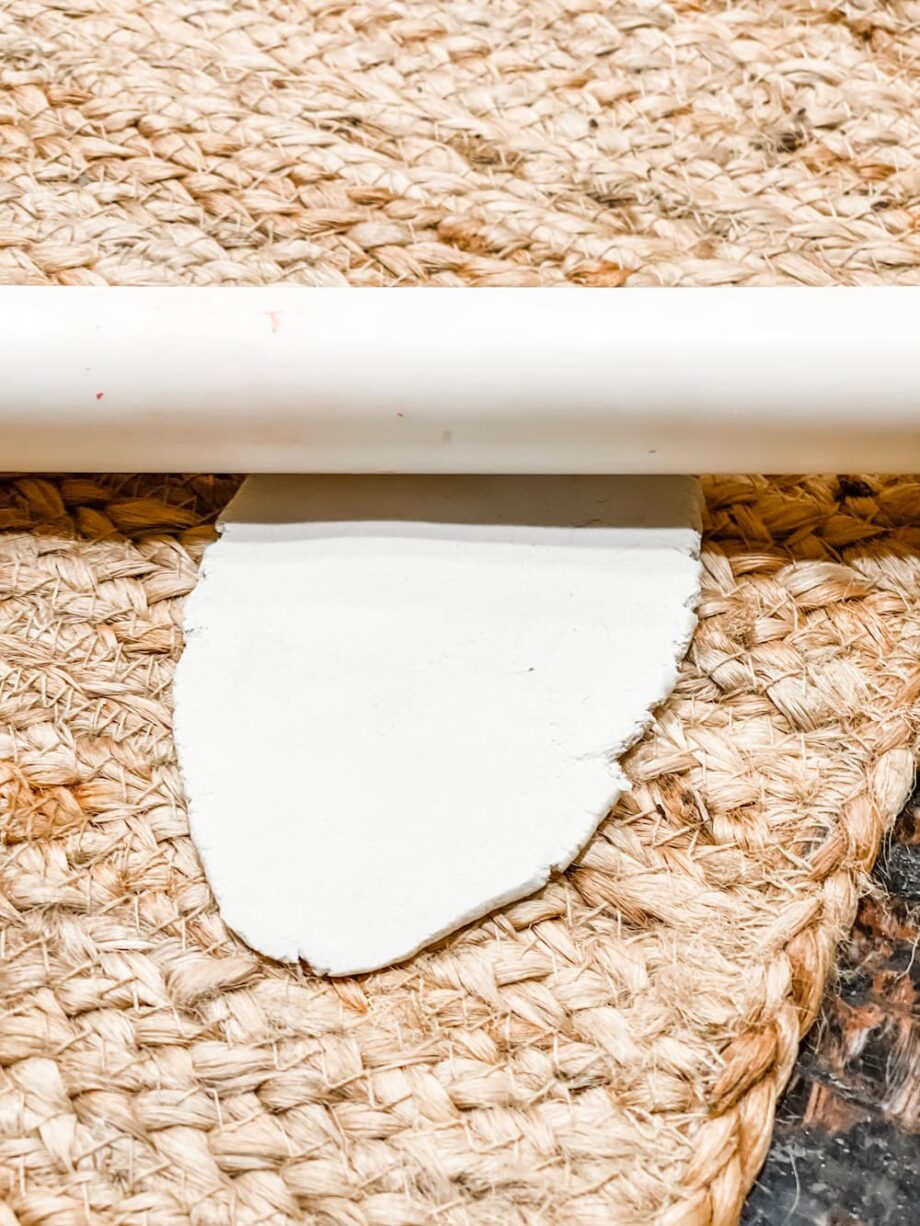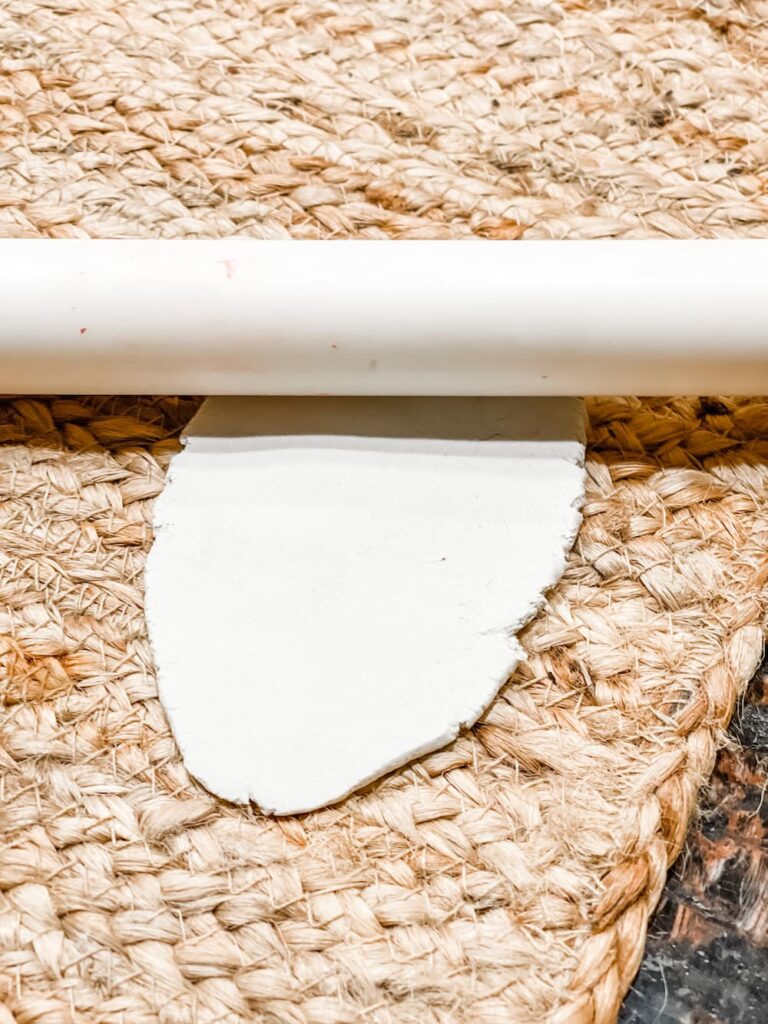 You can mold it to the shape of your pot so it fits snug. To do this, lay the pot on its side and let the clay dry on the pot.
Snowflakes seemed like the perfect thing to carry your pot past Christmas through winter. Stars also are great for Christmas and beyond.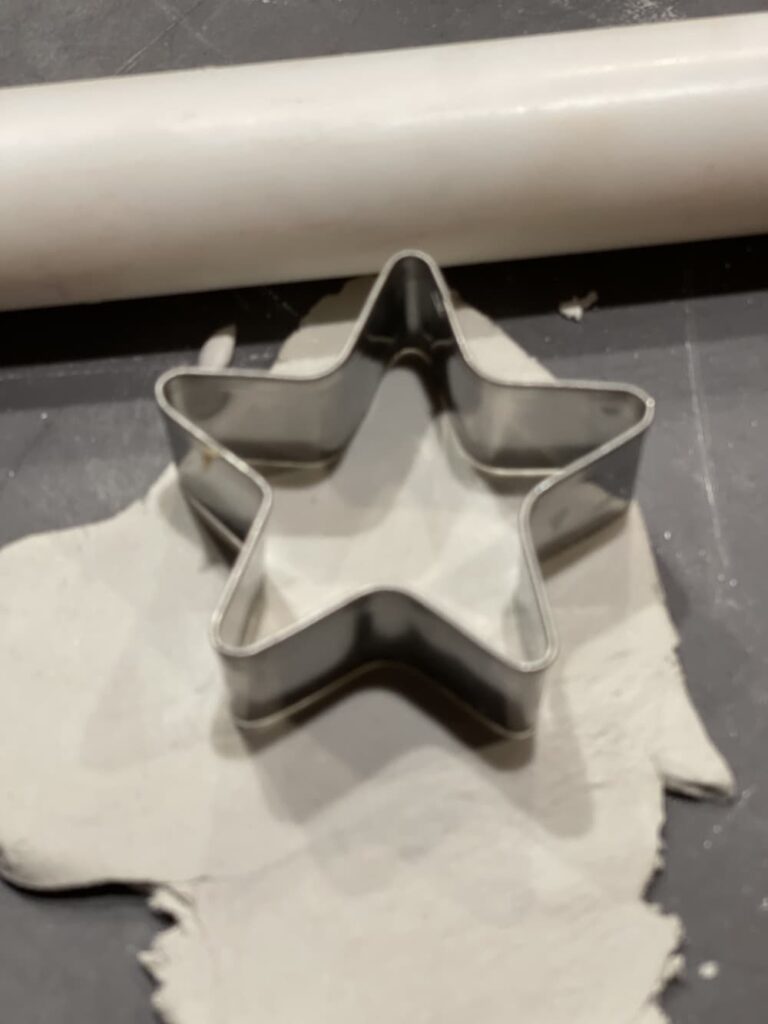 painting your pot
I chose to paint my pot in a metallic gold. I thought gold was a good color and the white snowflakes would look great.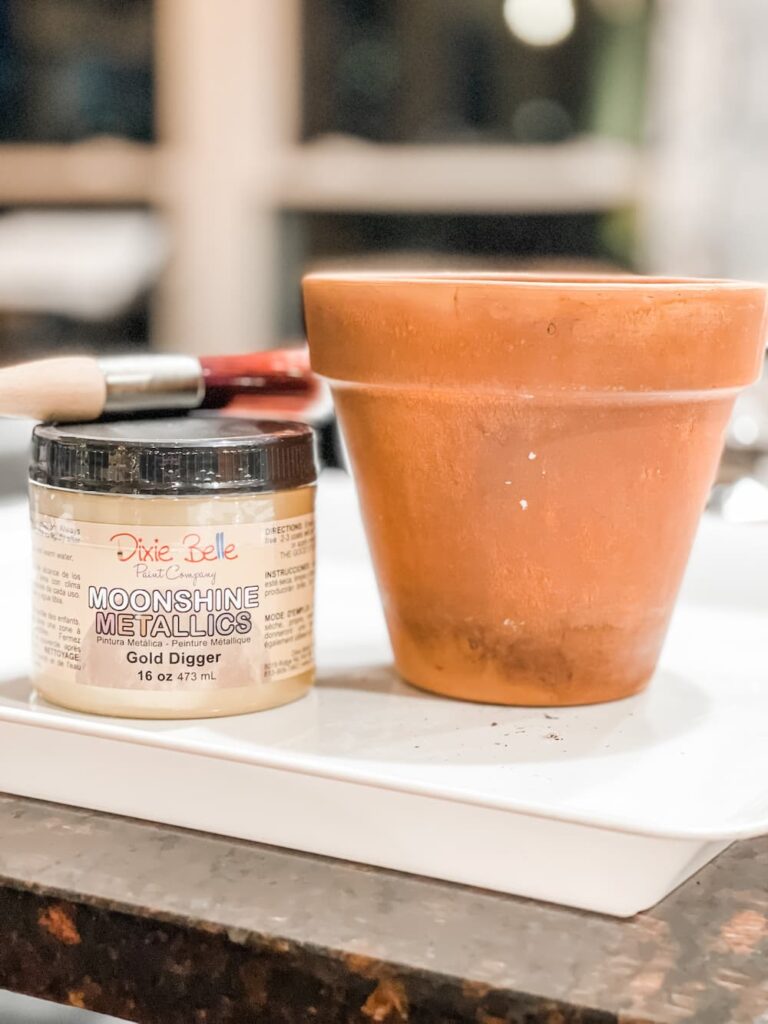 This pot required two coats of Dixie Belle Metallic Gold. I brushed one coat on in one direction and let it dry. Then I painted the second coat in the opposite direction.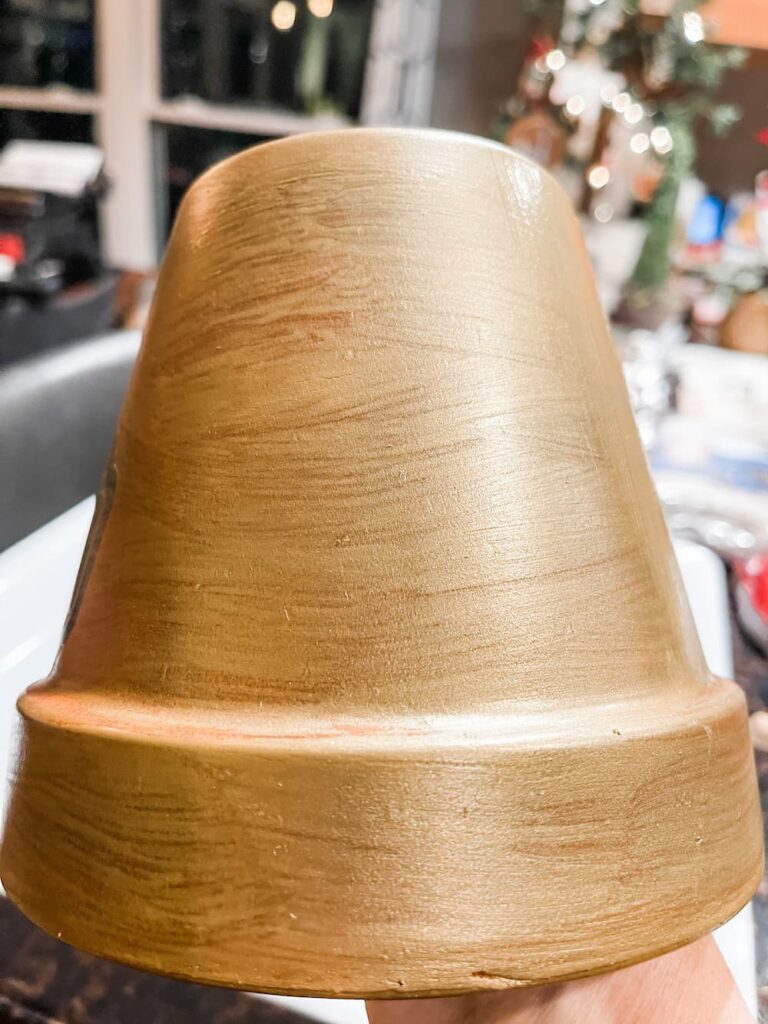 It dried to a smooth beautiful finish.
The second pot I left natural. This makes it an even fast gift to give.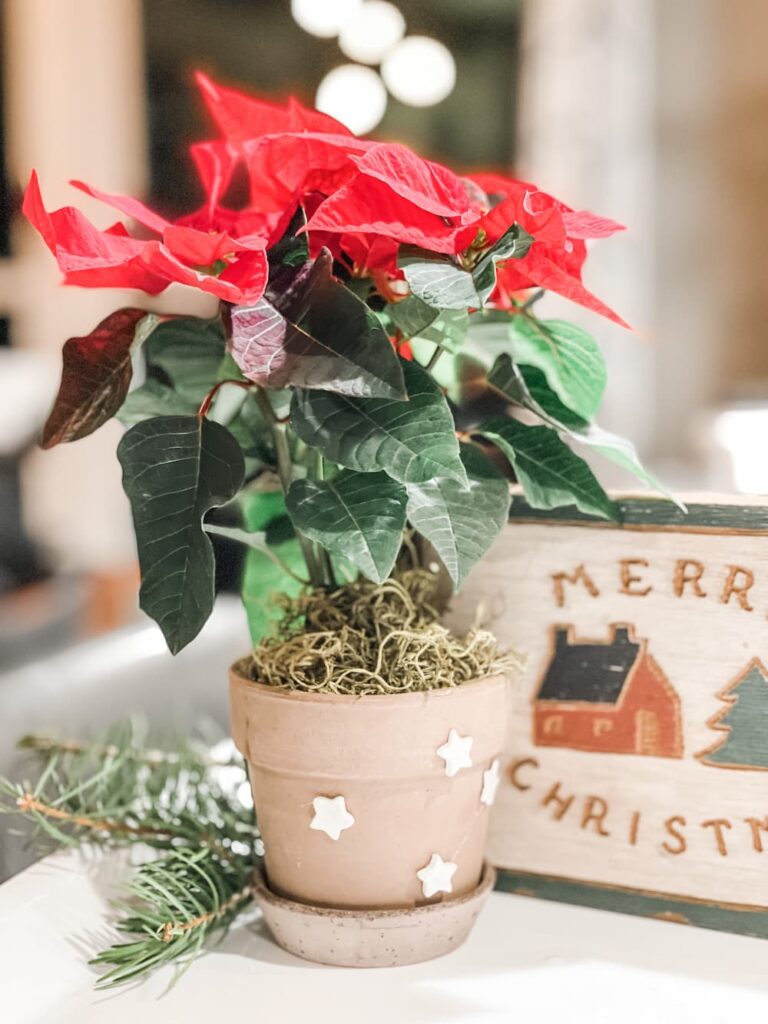 finishing your HOSTESS GIFT
After you've painted and hot glued your clay onto the pot, now it's time to place your plant inside.
Again, you can drop the plastic pot in, or actually use additional dirt and plant it.
I covered the top of the dirt with a little moss.
You could tie a ribbon around the top of the pot and you are ready to gift it.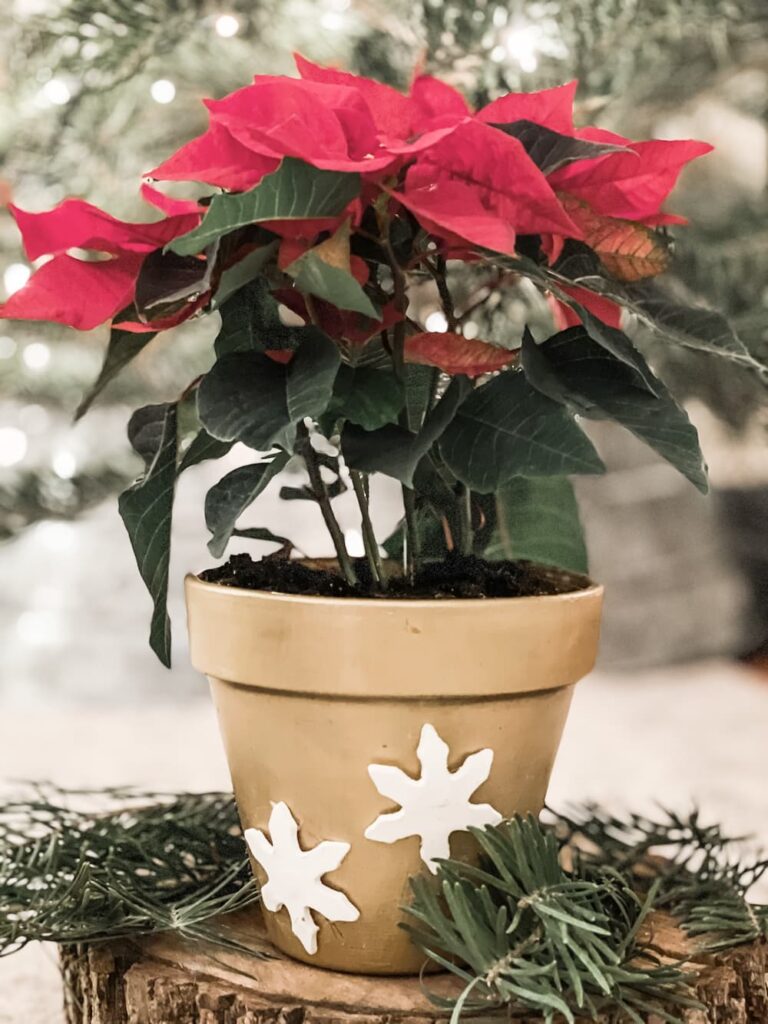 keep one for yourself
The best part is you can paint a pot to keep your poinsettia in at your home. You know what color would look great in your home, so just paint it and pop the plant inside.
what my friends are up to – HANDMADE GIFT SERIES WK 4
Wendy from WMDesign House is creating the cutest marshmallow trees. I can just see listening to "It's a Marshmallow World" while you create this adorable tree. Click here to see.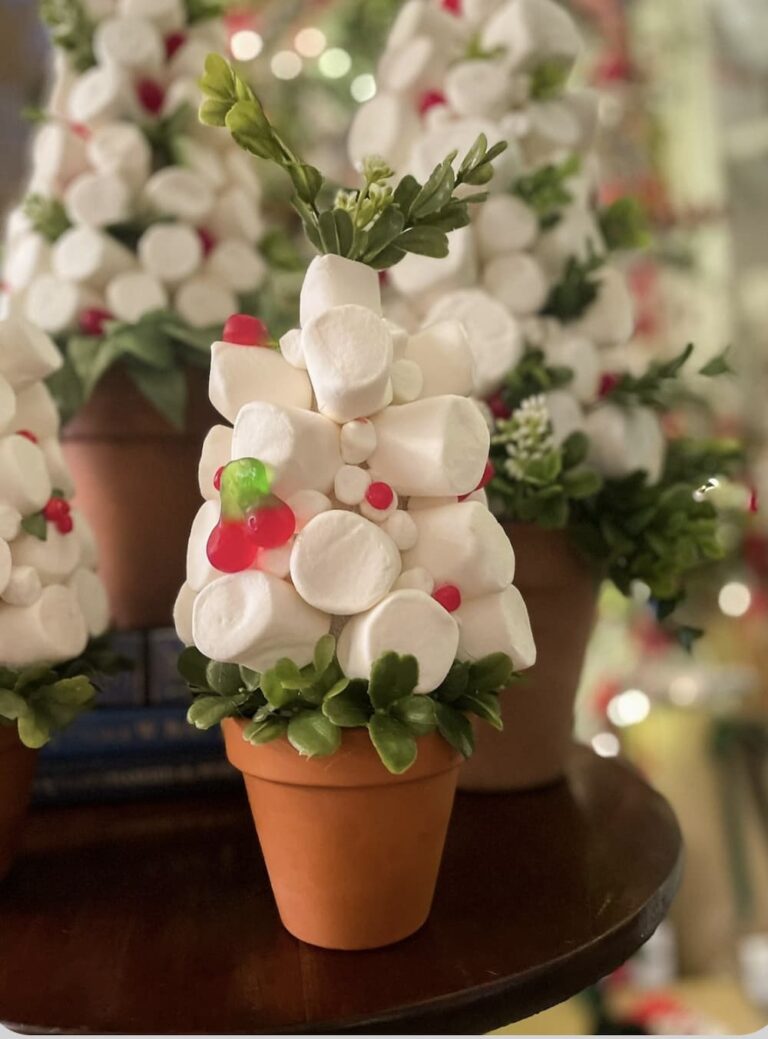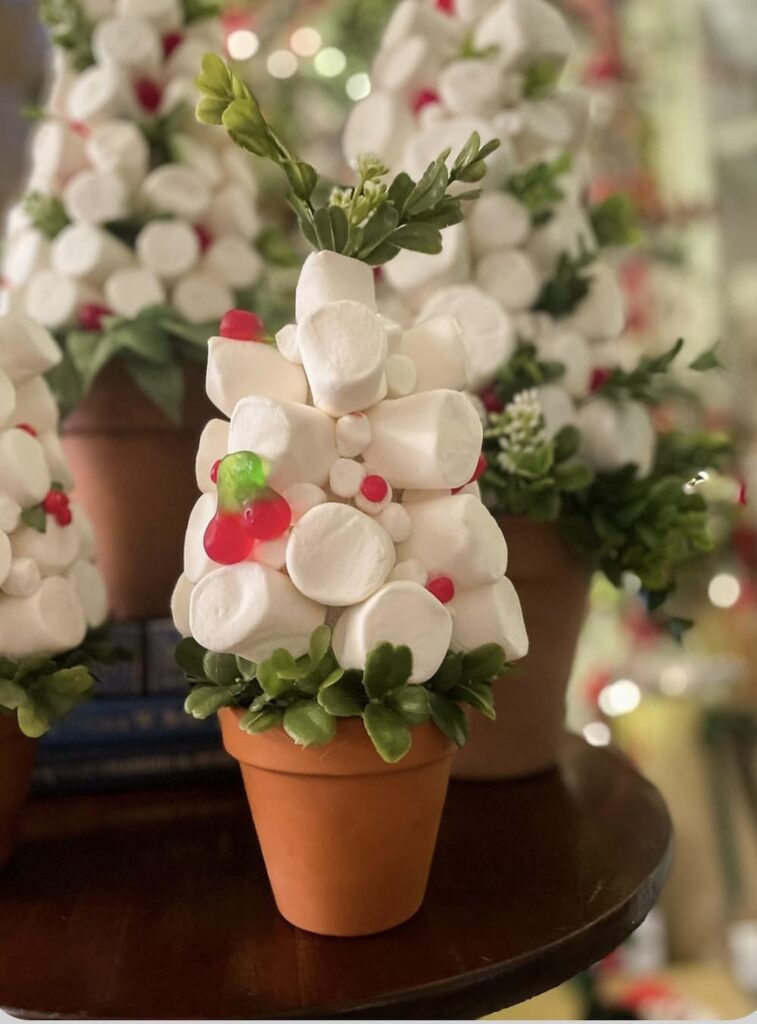 Amy from Amy Sadler Designs is showing us how to make Air Dry Clay bowls.
I bet you would never guess that they were air dry clay.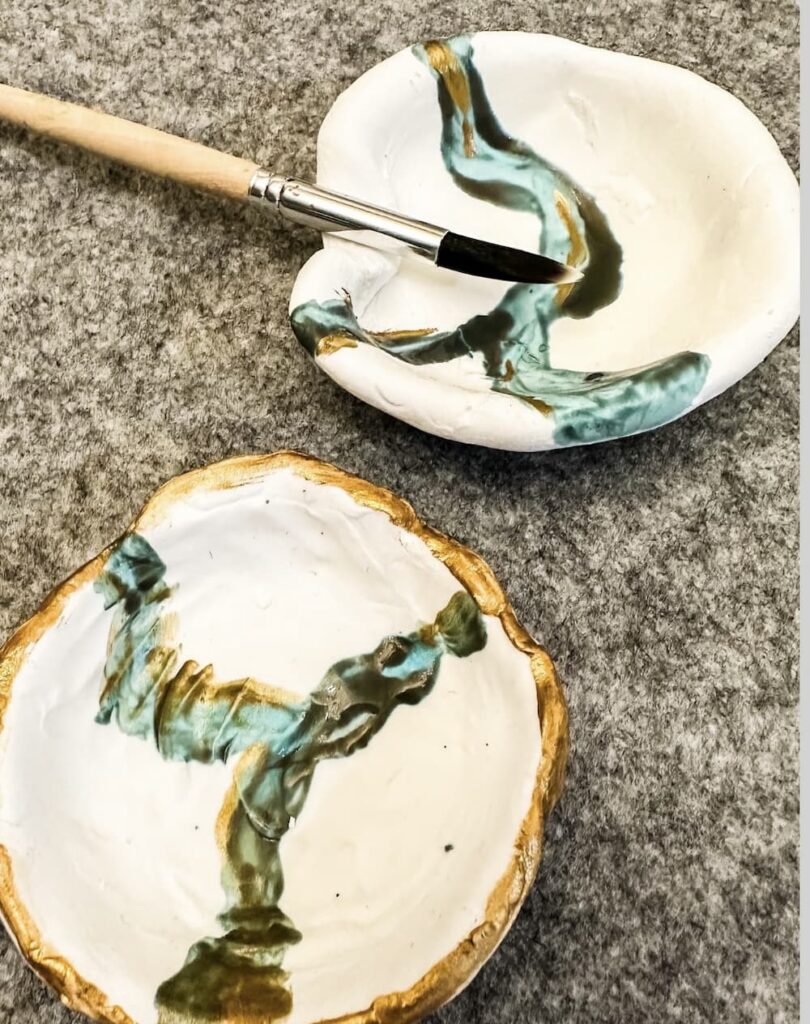 Jennifer from Cottage on Bunker Hill is making this adorable Snowflake Wreath.
This is adorable, see how she makes it.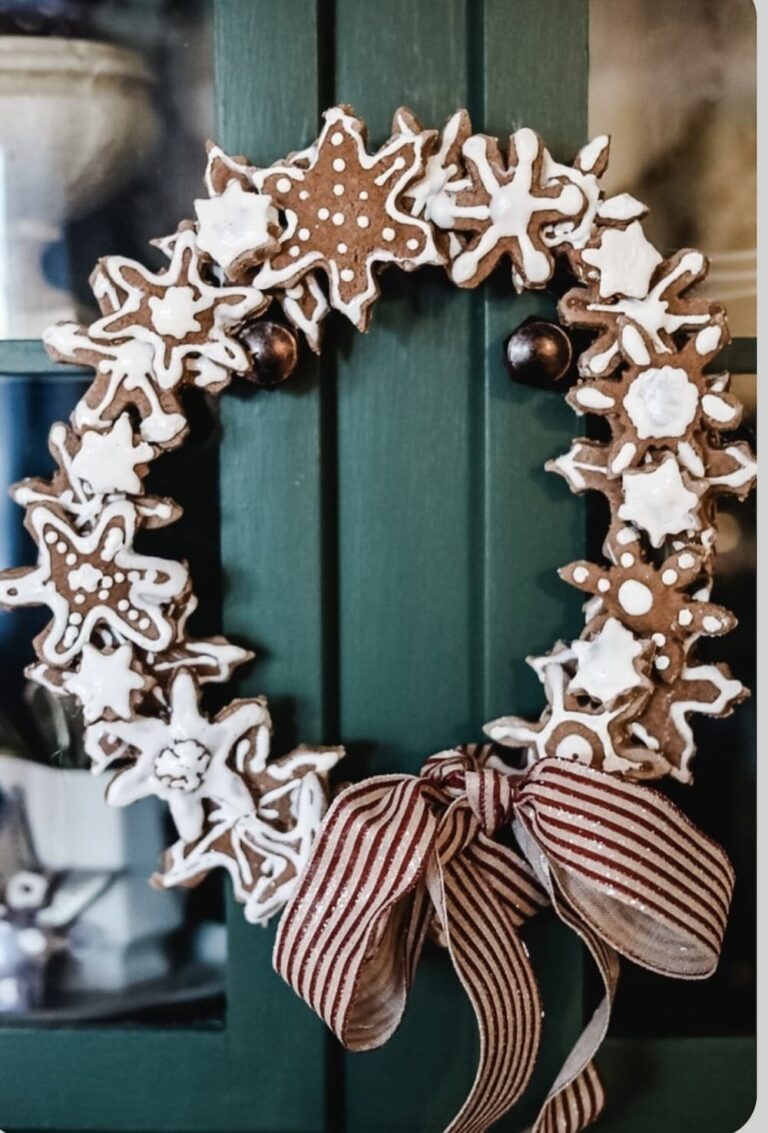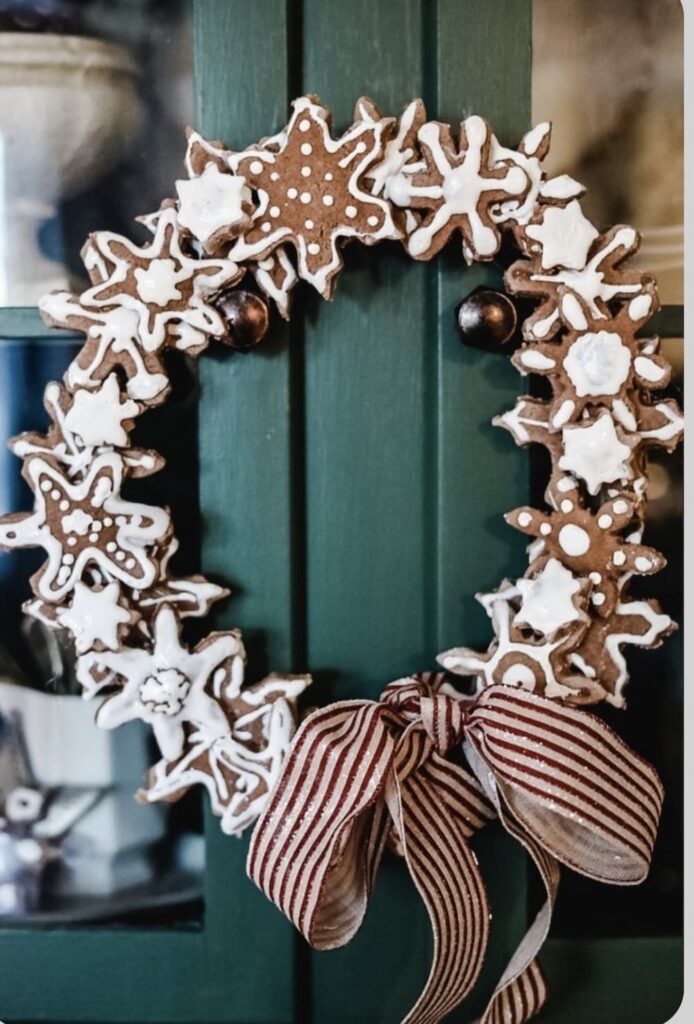 I hope you've enjoyed our Handmade Gift Series. In case you missed a week, here are links to the last 3.
This week I shared a tour of my home decorated for the holidays, come visit.
Why not subscribe to my newsletter and stay up to date on what's happening at Saved From Salvage!
Wishing you a joyous and peaceful holiday and Christmas.
XO, Regina
I am an Amazon Affiliate, if you purchase from these links, I receive a small commission at no additional cost to you. Thank you for supporting my small business.
Let's Go Shopping