Do you enjoy going in model homes? Well I've got a treat for you. A holiday home tour featuring 5 different homes you can visit without leaving the warmth of your own home.
Welcome to Saved From Salvage, I'm so glad you are here. Today I'm joining with 4 dear friends to share our homes all decked out for the holidays.
We are hailing from Maryland, Texas, Nebraska, and Canada. See our take on the holidays, from fancy to traditional to colorful and more.
Would you like to live in a winter wonderland? Well my friend Crystal from Sweet Valley Acres is doing that right now. She has a backdrop of freshly fallen snow. It's not really fair but she is the host of our home tour so I'll let it slide. Crystal lives lakeside in Canada in a beautiful home. Come on in and see.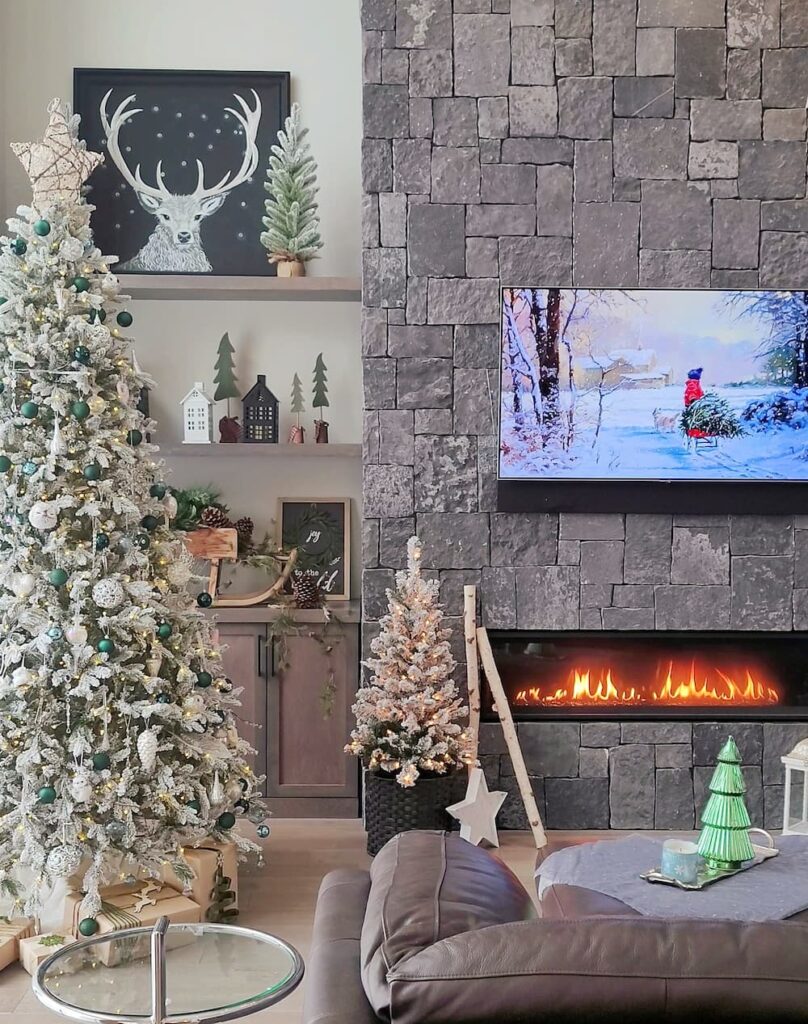 Let's travel to my home state of Maryland. My friend Erin from Erin Evolving is another Marylander. Her home is so beautifully decorated anytime of the year but you need to see it now. A lover of green, see how her favorite color comes to life during the holidays. Welcome to Erin's home.
Ready to go to the midwest? We are headed to Nebraska to see what Missy from Sonata Home Design is up to. Missy's unmistakable colorful style is on stage during the holidays. See her upside down tree, a gigantic colorful DIY wreath and more. No one can pull together colors like Missy. Make sure to stop by and check it out, you won't be disappointed. Let's start in the kitchen.
We are traveling south to Texas to visit Kristy from At Home With Kristy. A designer by trade, her home is right out of a magazine. Literally she was just featured on a magazine cover. This year Kristy is decorating in a coastal style and her wrapped gifts match her tree. Simply elegant is her style. Make sure to see how they do Christmas in Texas. Come on in yall.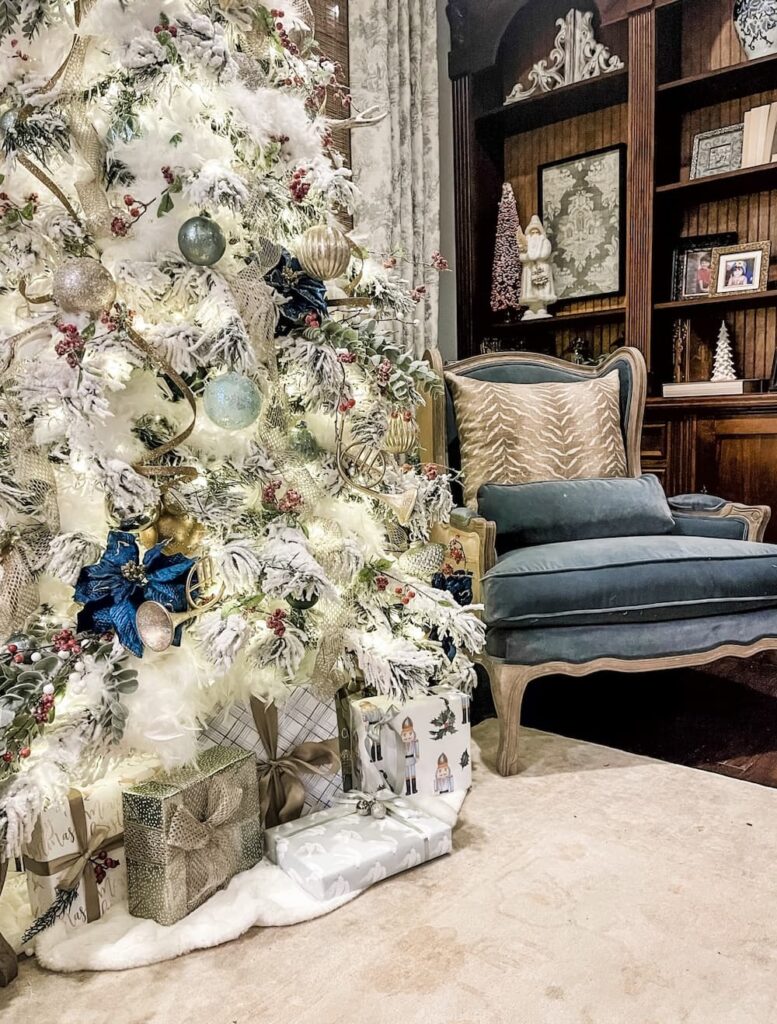 My turn, we are heading back to the state of Maryland. You will see my style is simple, neutral but warm and cozy too. My home features lots of fresh greens, vintage ornaments and the glow of twinkling lights. Come see how I transform my lakeside cottage into a cozy retreat from the cold.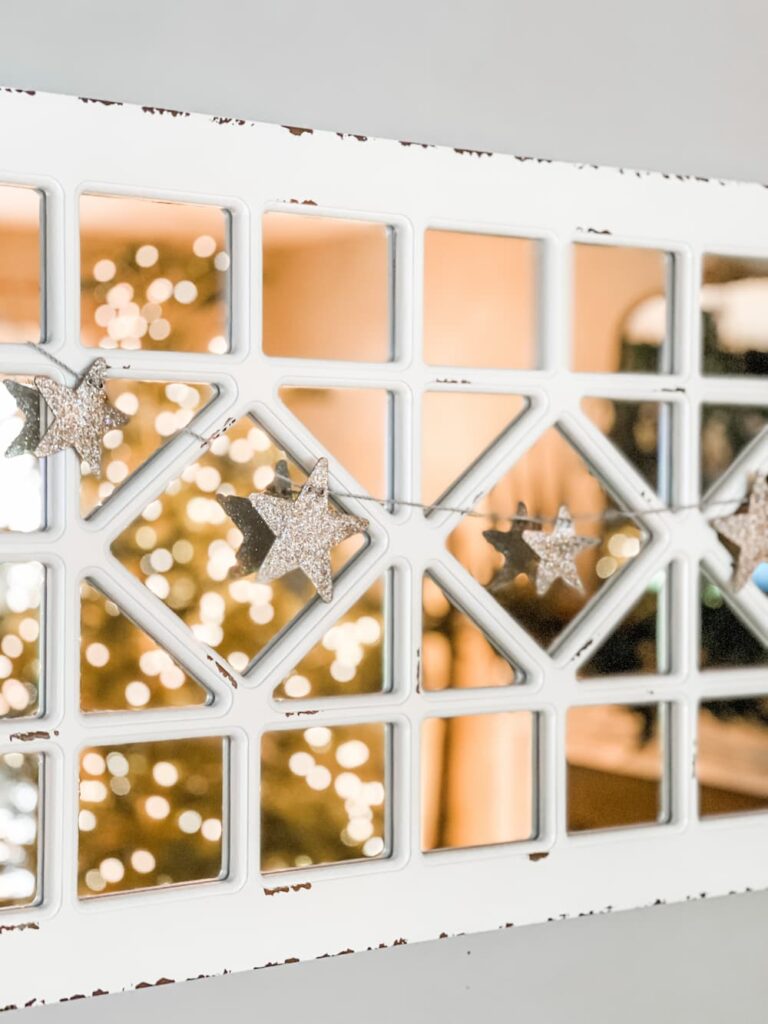 Oh my goodness, how fun was that? What a variety of styles, with one thing in common, we all love to decorate and share with our readers.
I'm sharing a few other holiday related posts for you to check out.
Using Fresh Greens on Packages
Thanks for coming by, it was so nice to see you!
Merriest of Christmas's from Maryland and Saved From Salvage.
XO, Regina