Are you looking for gift wrapping inspiration this holiday season? Look no further. Today I've teamed up with 13 amazing bloggers to show you ways to up your gift wrap game.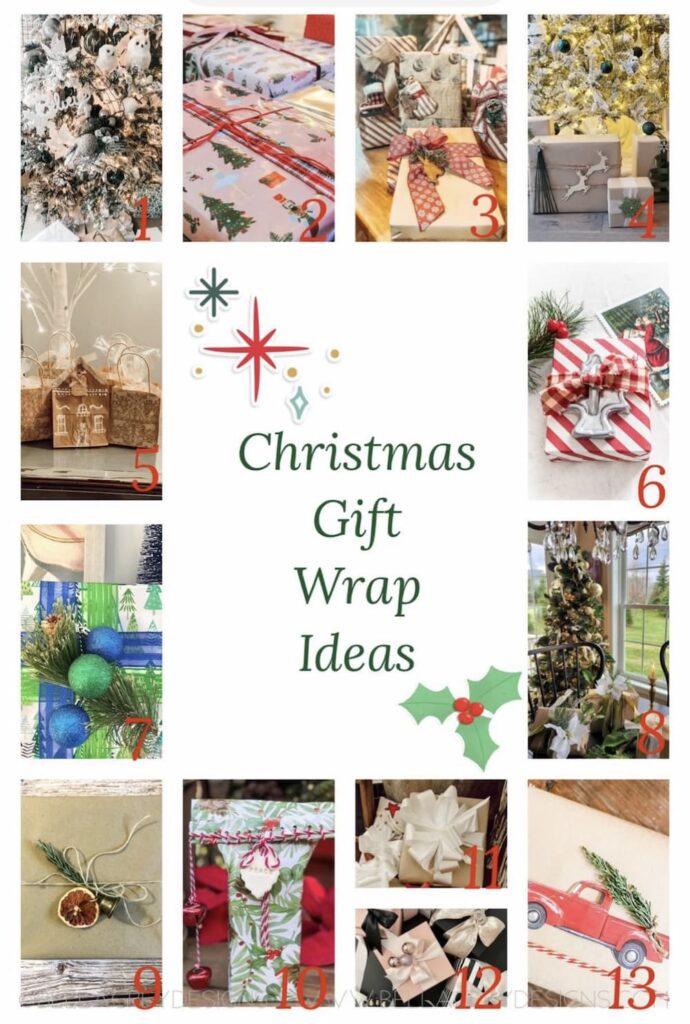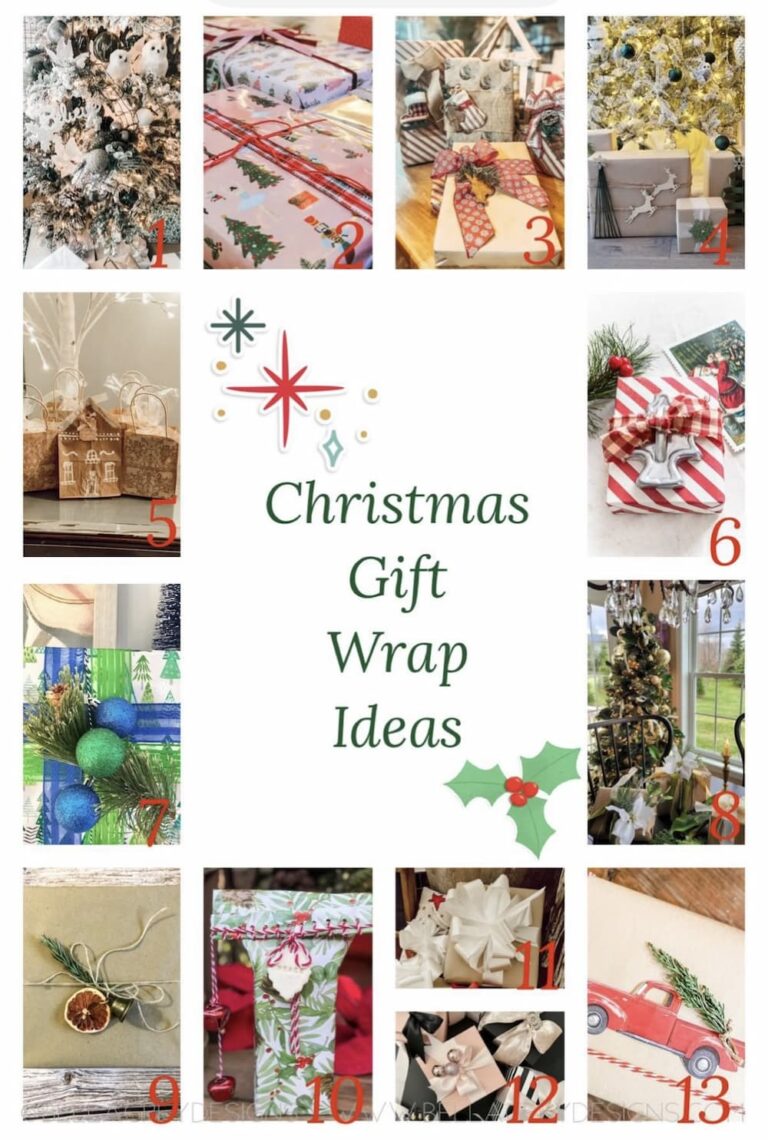 Hi, I'm Regina, welcome to Saved From Salvage. I'm so happy you are here. I am excited to share these ideas with you. There is truly a style for everyone, from fancy to rustic, to colorful and all creative.
I hope you enjoy.
at home with kristy
First up on the hit parade is our host Kristy from At Home With Kristy. Kristy is sharing easy and elegant ideas to wrap. All I can say is wow. This wrapping is certainly elegant with a capital E. It looks perfect under her gorgeous tree, a snow covered winter wonderland.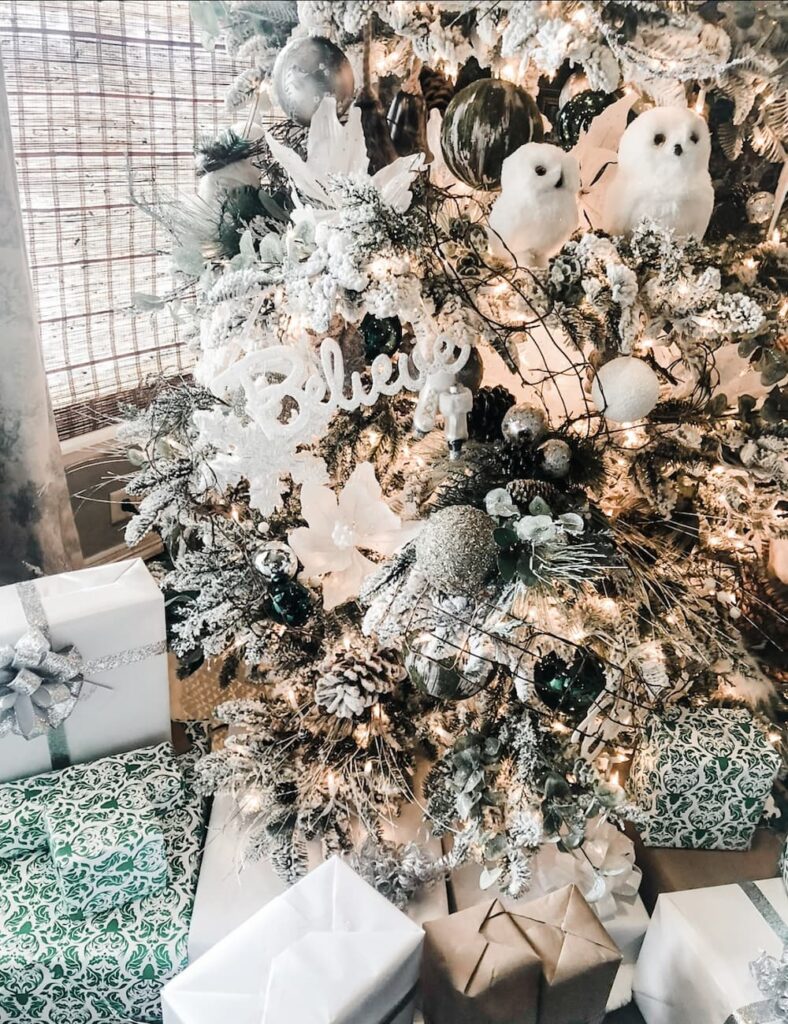 truemans treasures
Next up is Kylie from Truemans Treasures. I think pink is such a wonderful color to add to your Christmas packages and decor. You have to see the various toppers she uses, from monograms, to Santa suits to bells.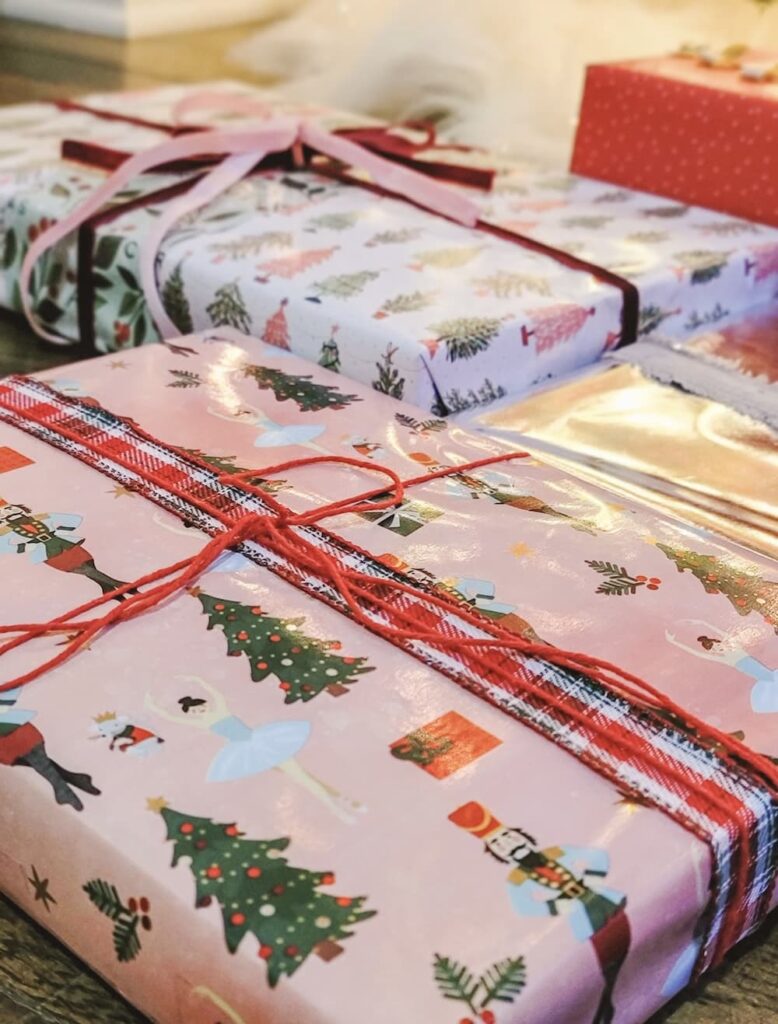 savvy in the suburbs
Sheri from Savvy In The Suburbs has some creative wrapping ideas for you. I'm loving all of the little items she's tucked into the bows and ribbons. She's painted little wooden Santas to add too.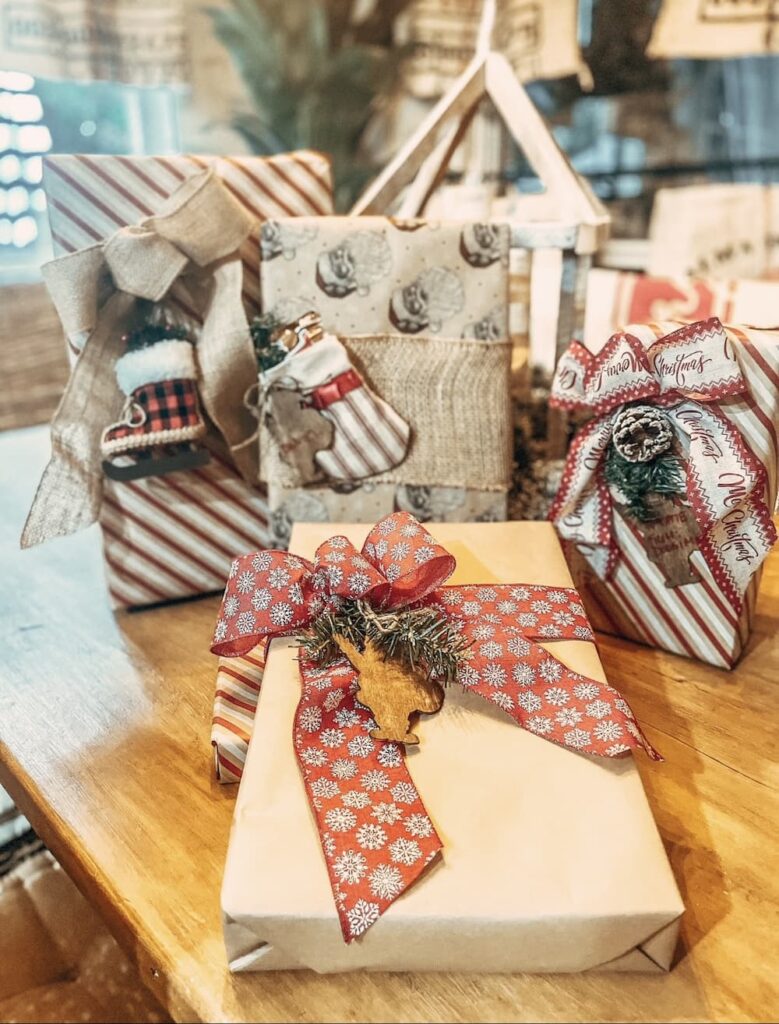 sweet valley acres
Crystal who is currently buried in snow from Sweet Valley Acres is sharing her ideas on wrapping with brown paper. I know you can't get past the scenery but be sure to check out her beautiful gifts.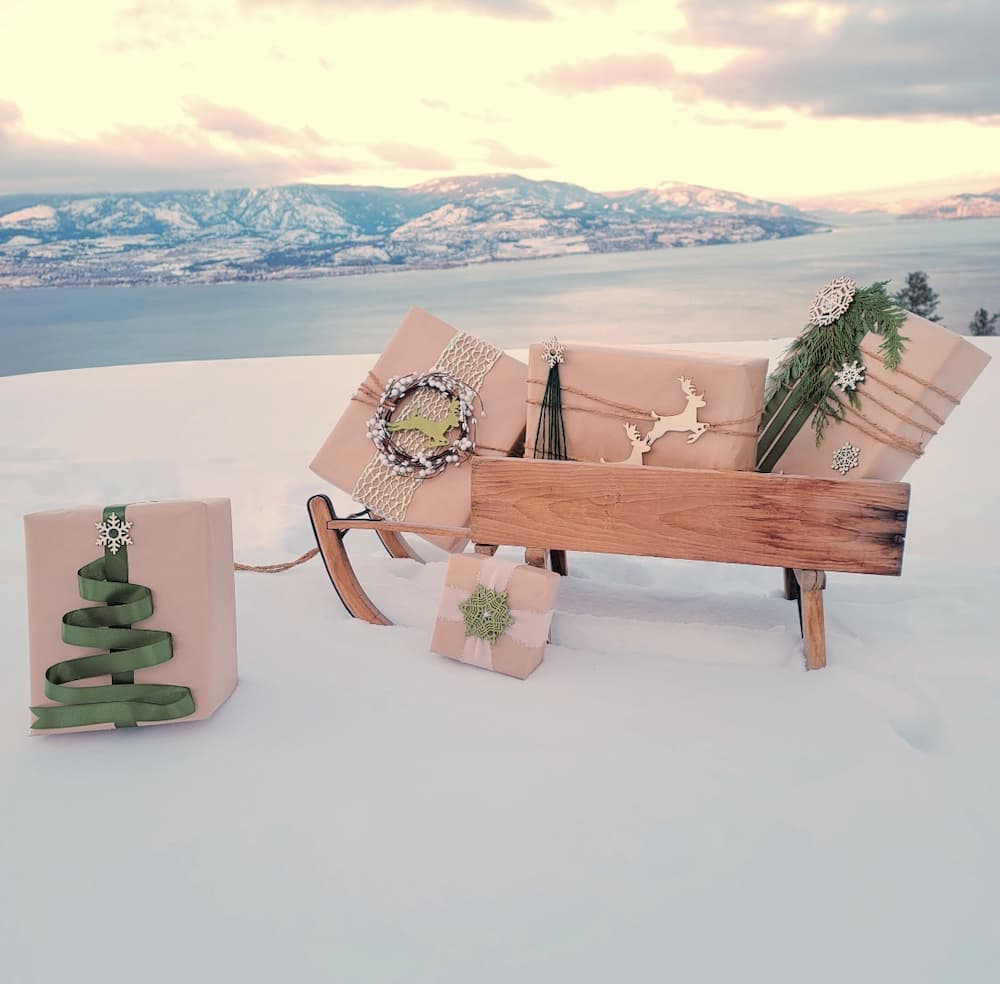 the jenny wren
How adorable are these bags from Rosy of The Jenny Wren. Rosy is showing how to wrap those brown gift bags packages with string. Plus, there are some serious bonus recipes there too.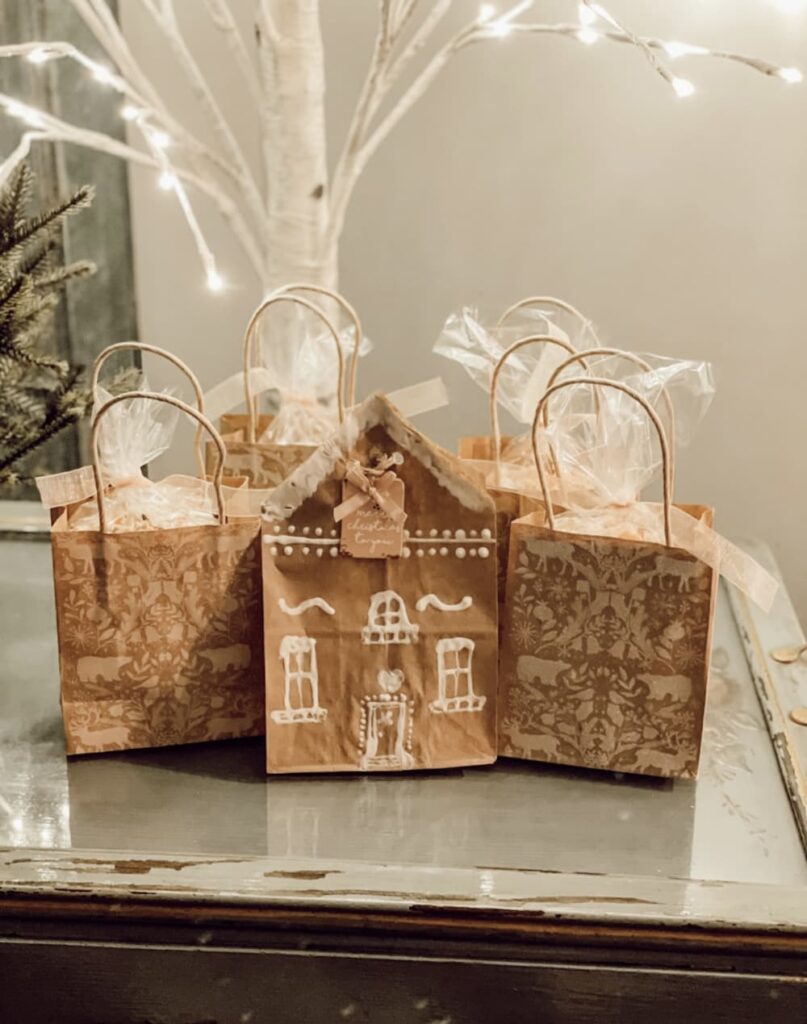 diy beautify
Cindy at DIY Beautify is adding her own 12 ideas, do the math – that's like 25! I love that Cindy added a sweet cookie cutter to her package and that ribbon!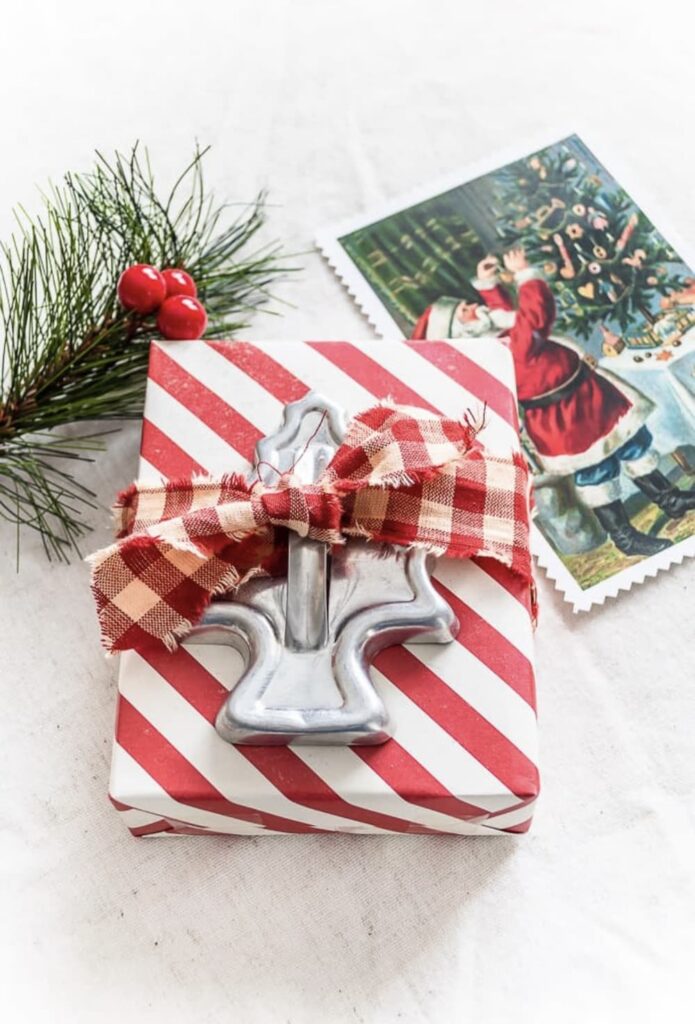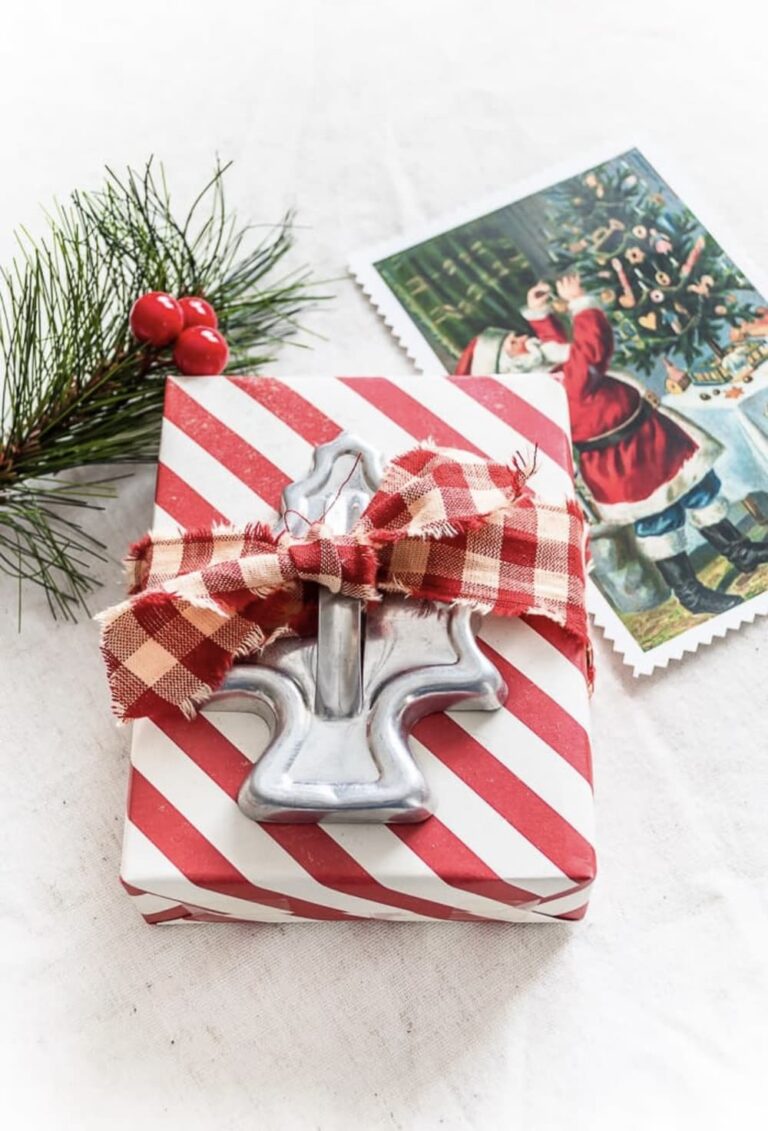 sonata home design
Off to Nebraska to visit my friend Missy from Sonata Home Design. Missy is the colorful queen of the group. See her fun and festive blues and greens, she even wraps to match your personality.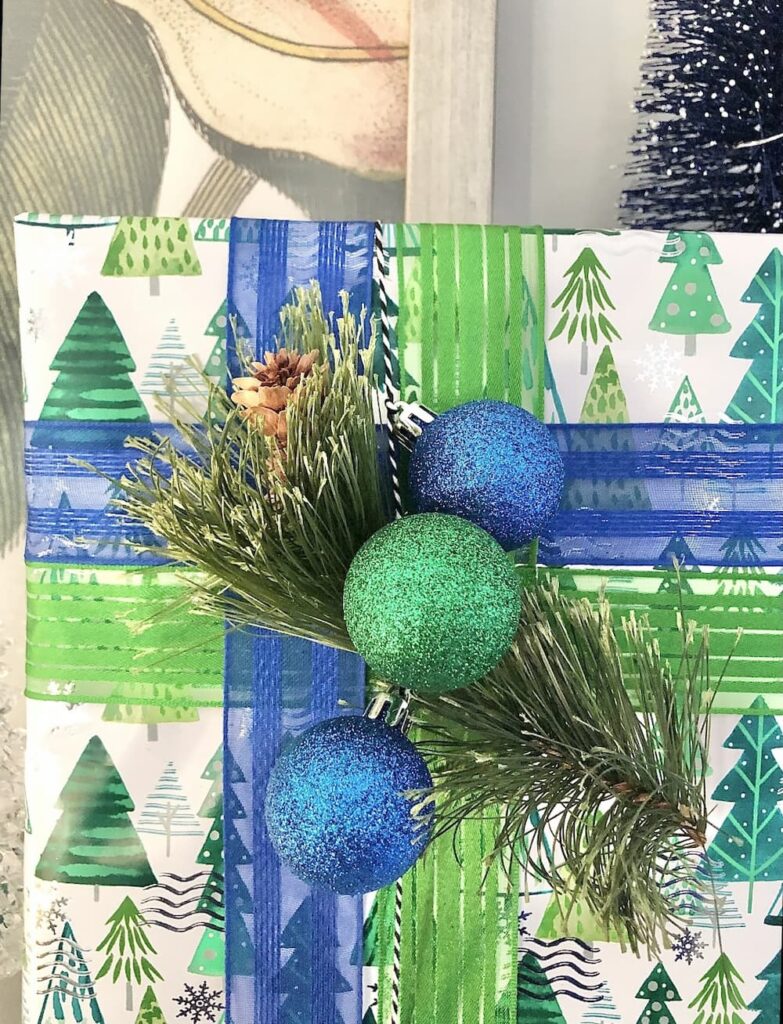 hen and horse design
Now to New York to check in with Susan from Hen and Horse Design. Susan is elevating her brown paper with elegant velvet ribbon. A beautiful green that goes perfectly with the browns and creams.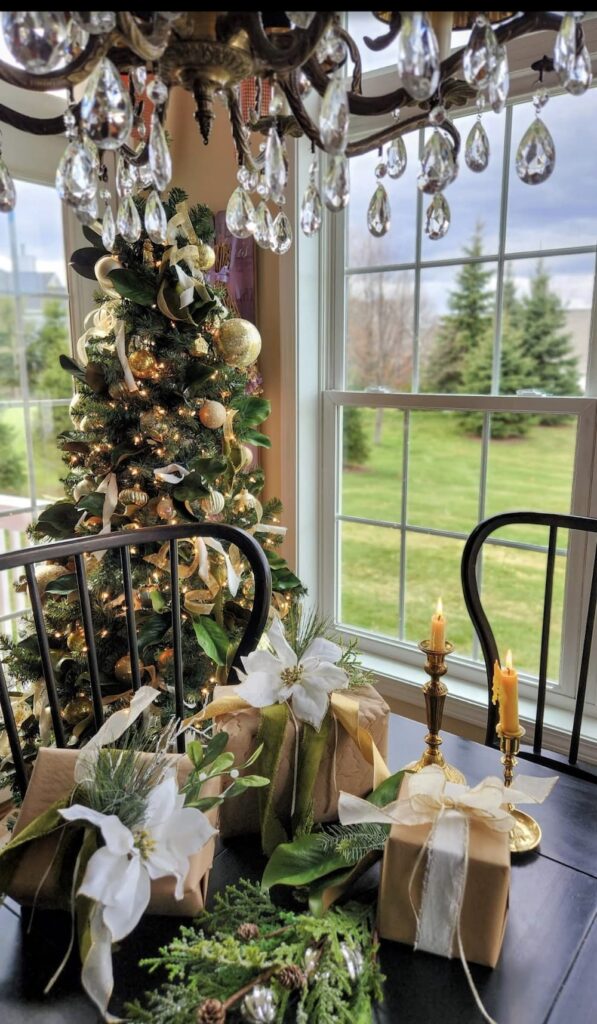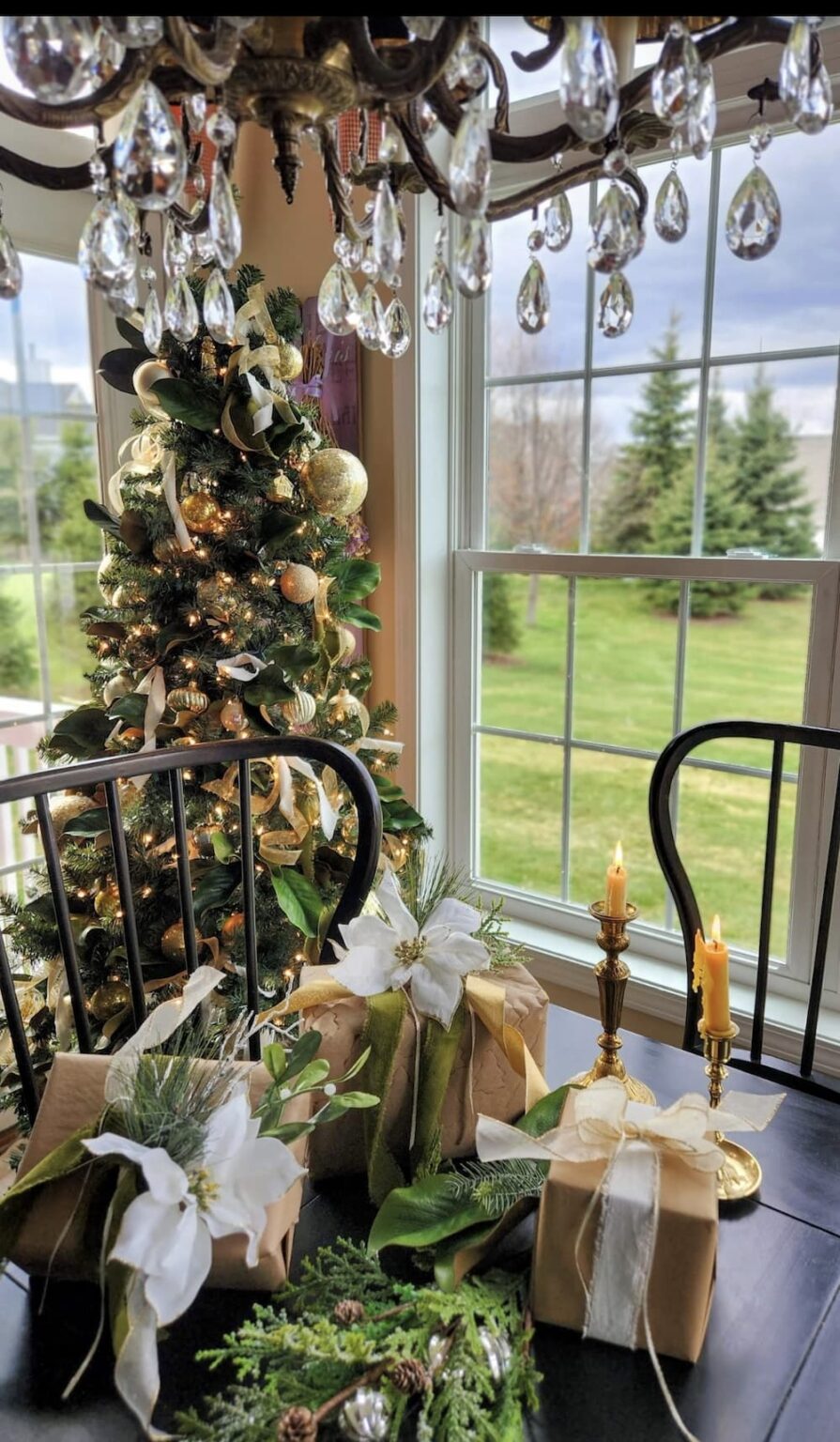 our tiny nest
Next is Nicolle from Our Tiny Nest is sharing her quick and easy gift wrapping ideas. How simple and lovely is this? Just a simple orange slice and sprig of greenery attached to a tiny brass bell. I love it.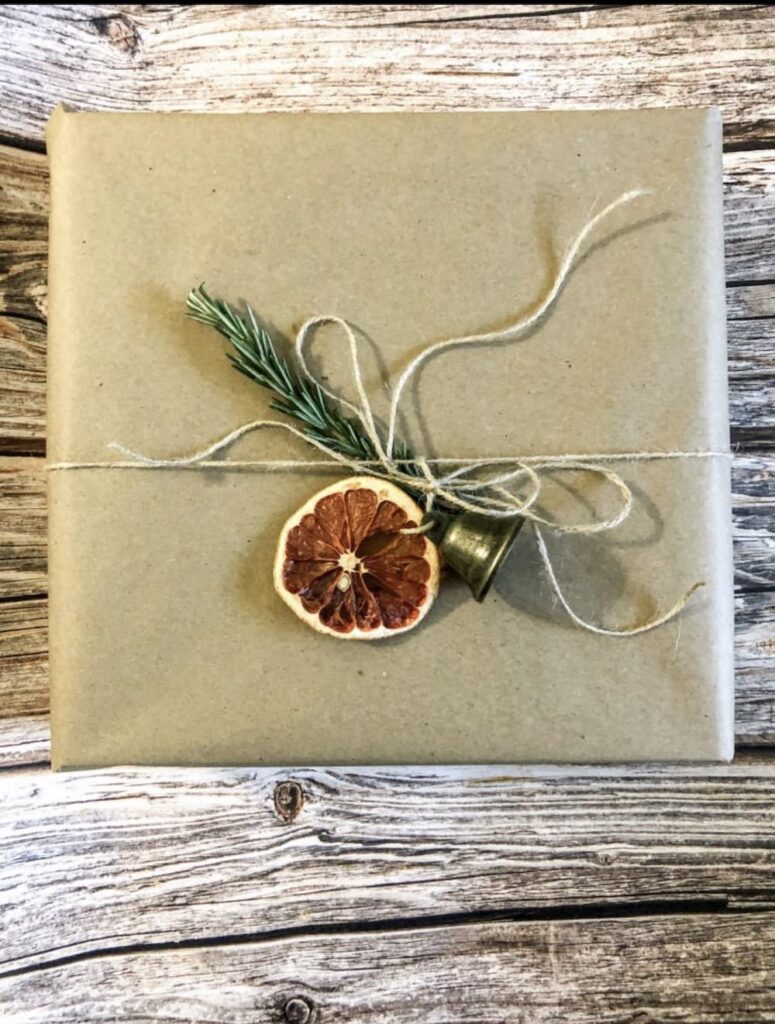 wmdesign house
From all the way in California, my friend Wendy from WMDesign House is sharing how amazing gifts can look in Target wrapping paper. Leave it to Wendy to create a masterpiece with twine and that cute little tag.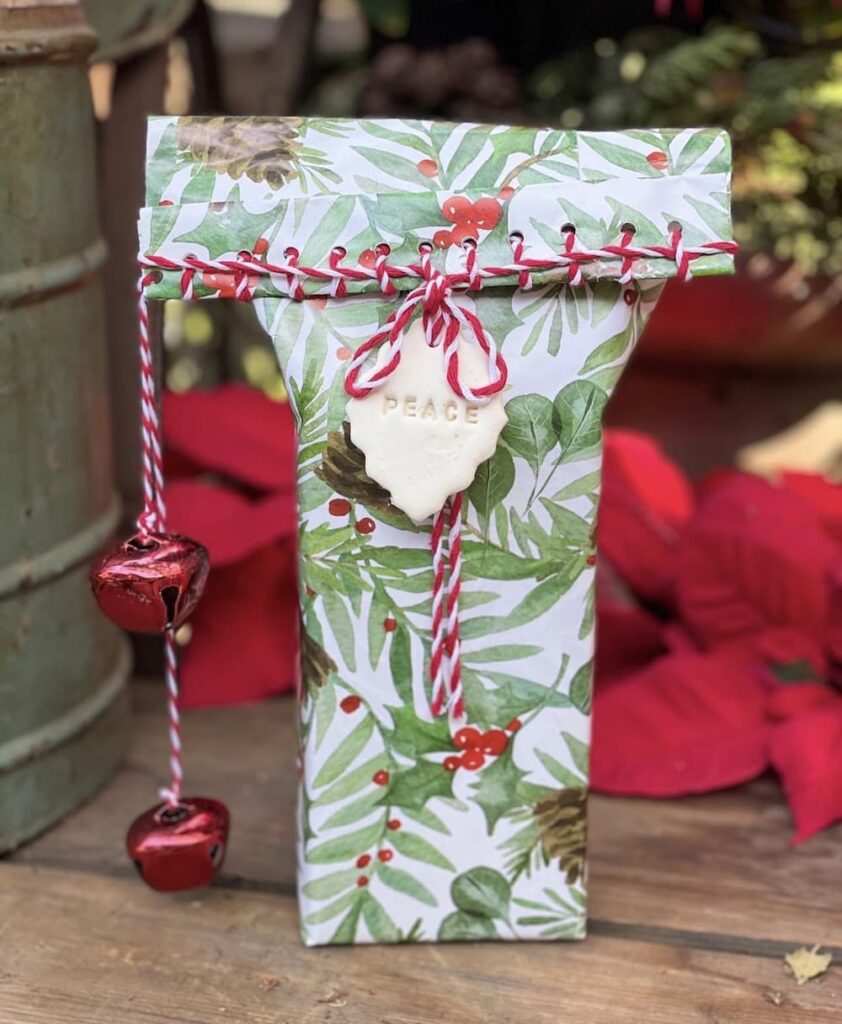 the ponds farmhouse
Now we head to North Carolina and visit my friend Rachel from The Ponds Farmhouse. Rachel has a knack for creating the perfect bow. This is a gift….literally. I can't tie a bow on a dress let alone a package. Yes please.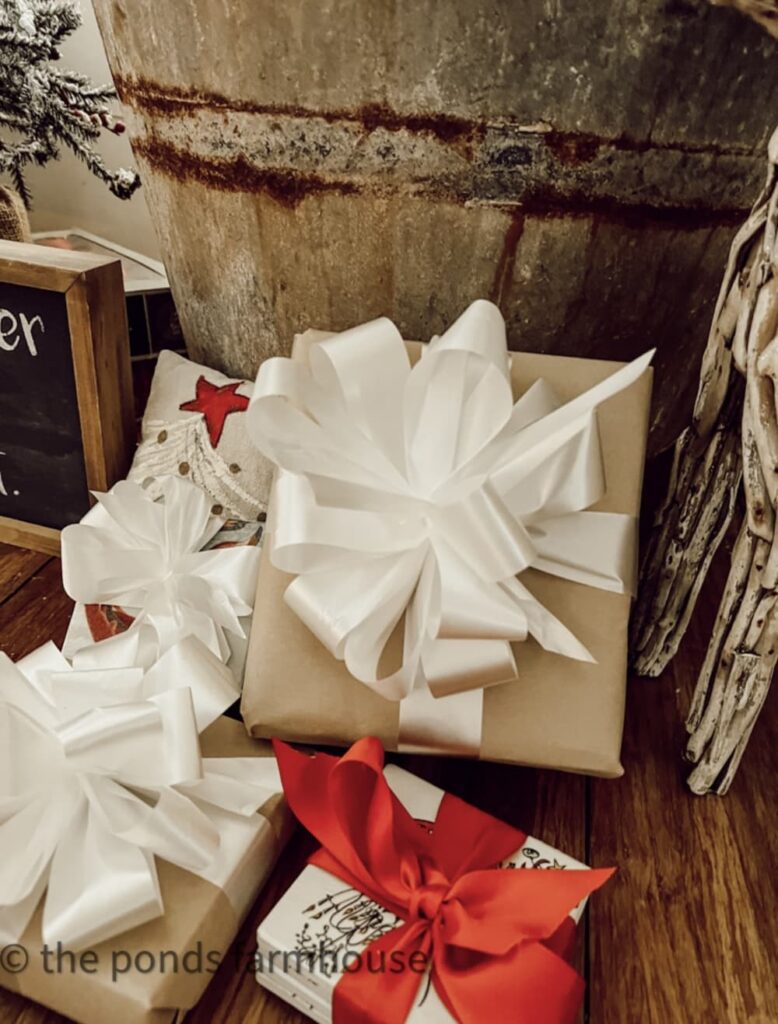 bella grey designs
Now we visit Jennifer from Bella Grey Designs. Jennifer is going all glam this holiday. Fancy yes? This is going to make the receiver feel like a queen. Lovely.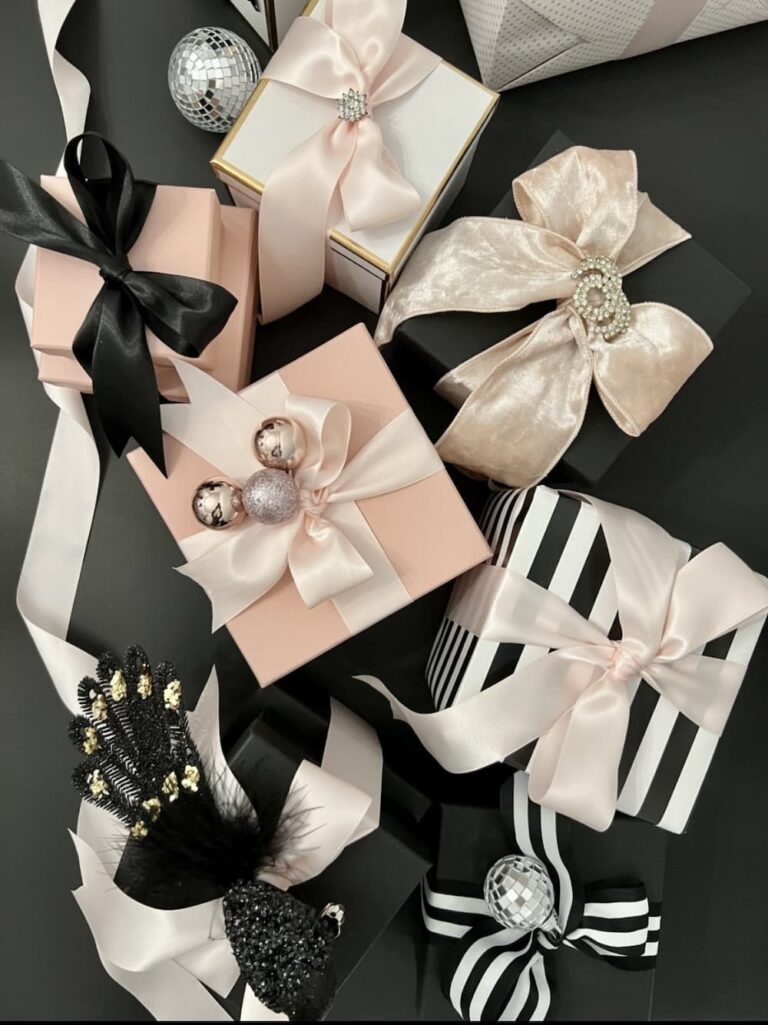 saved from salvage
I'm sharing how to tie in fresh greens and natural elements to your gifts. I love using things from outdoors in my wrapping. It such an easy and inexpensive touch.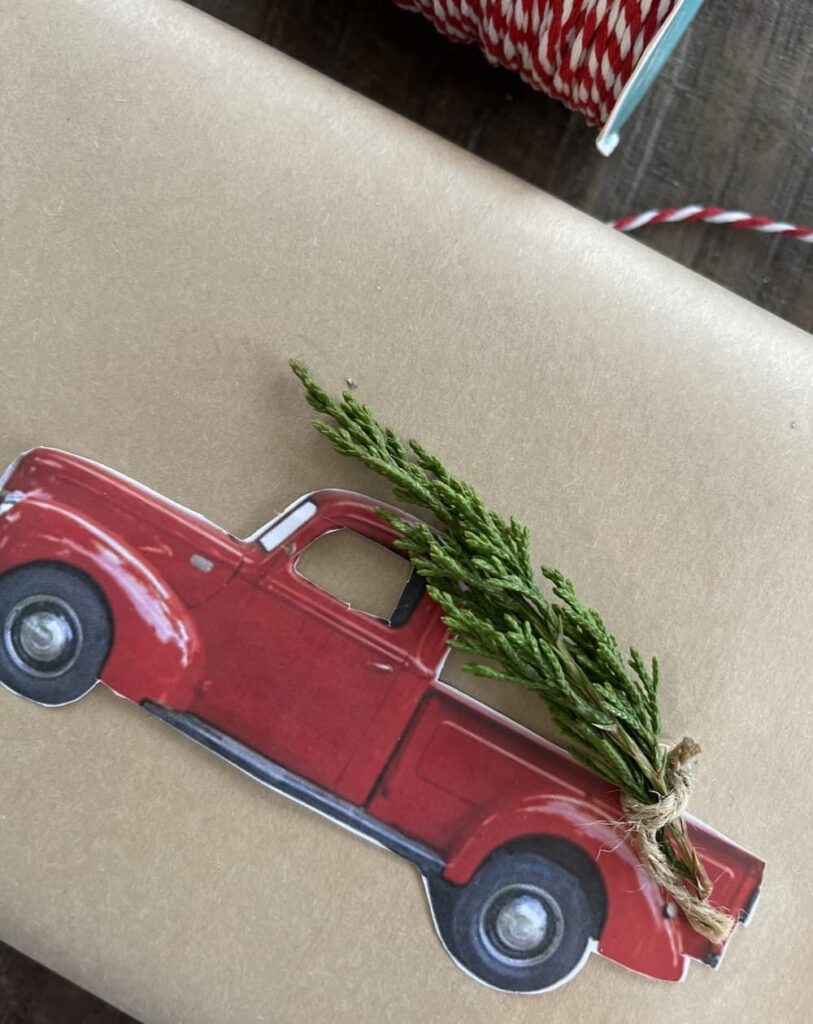 I hope you enjoyed all of these creative posts. Make sure to pin this or save it to look back at.
May all your gifts be wrapped in love.
XO, Regina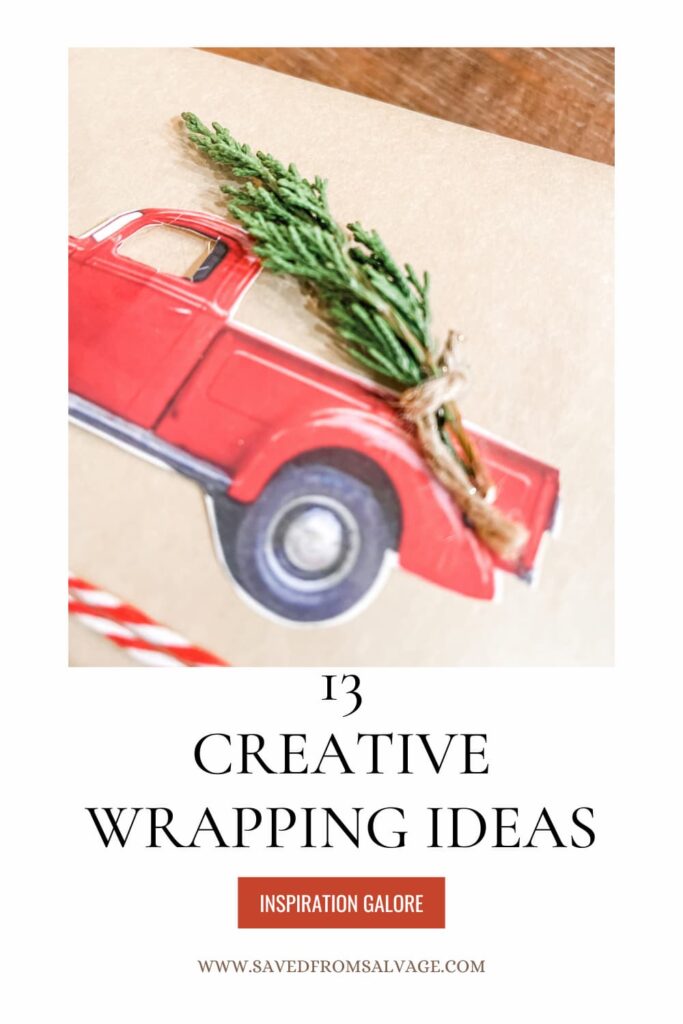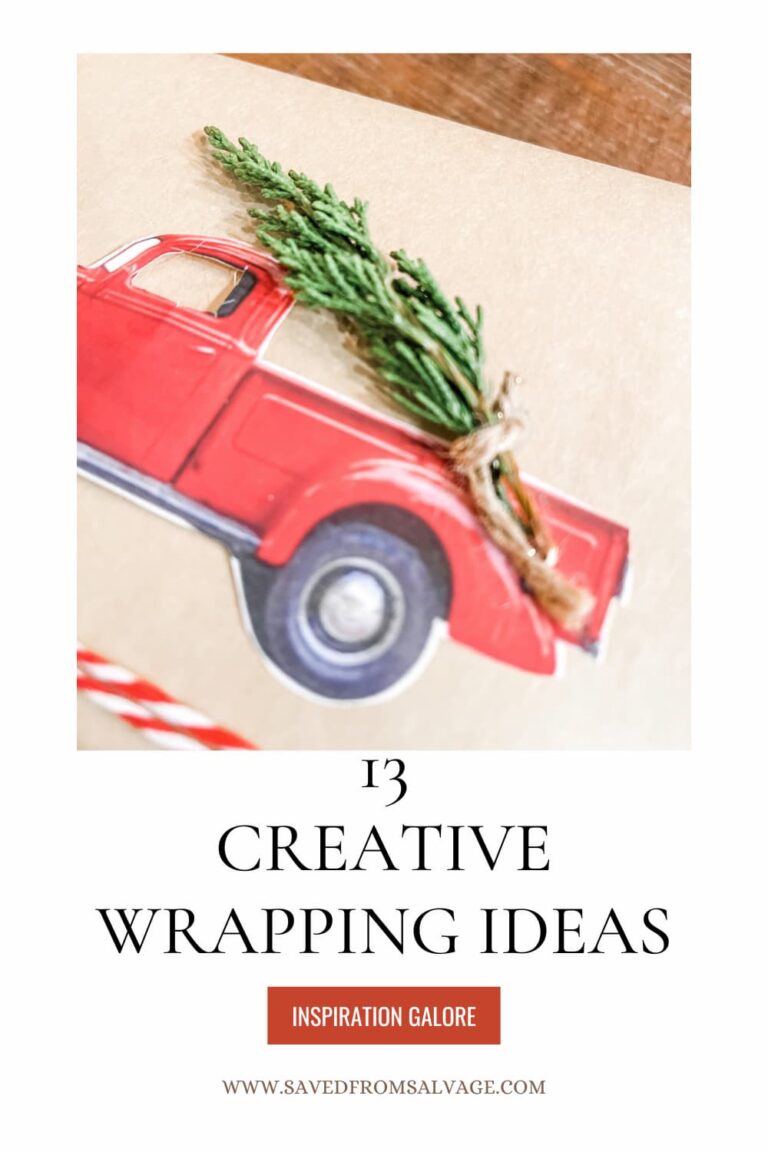 I am an Amazon Affiliate and if you purchase from the links below, I receive a small commission at no additional cost to you.
Let's Go Shopping