Do you love Fall Decorating? Come along and take a peek at these 9 Fabulous Fall Projects you can create at home.
I've joined up with several blogging friends and we've each picked our favorite fall craft to share with you.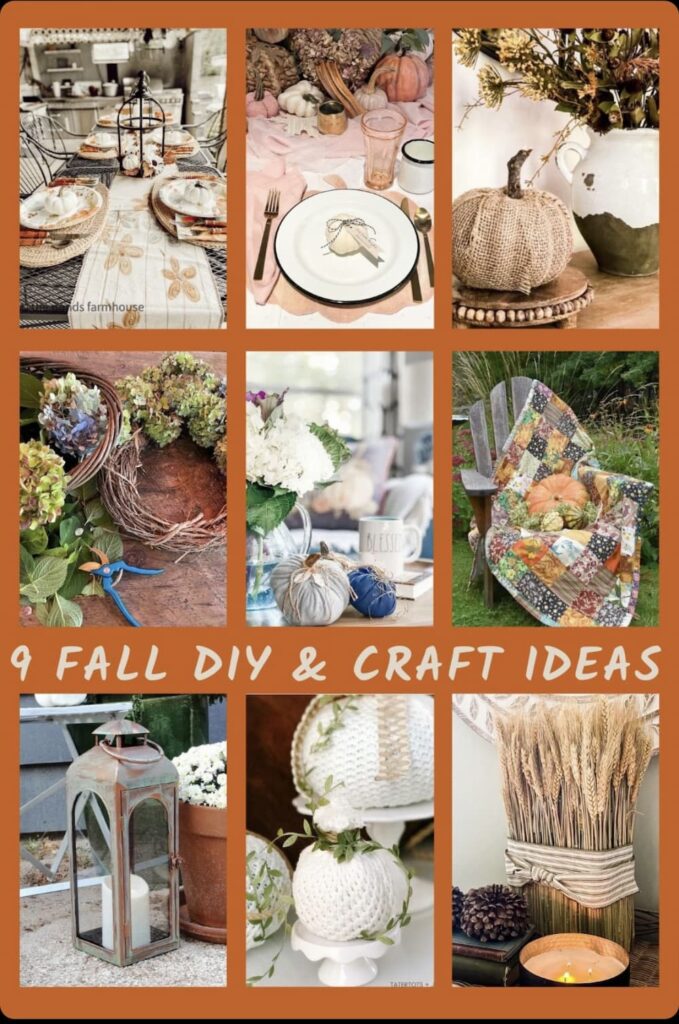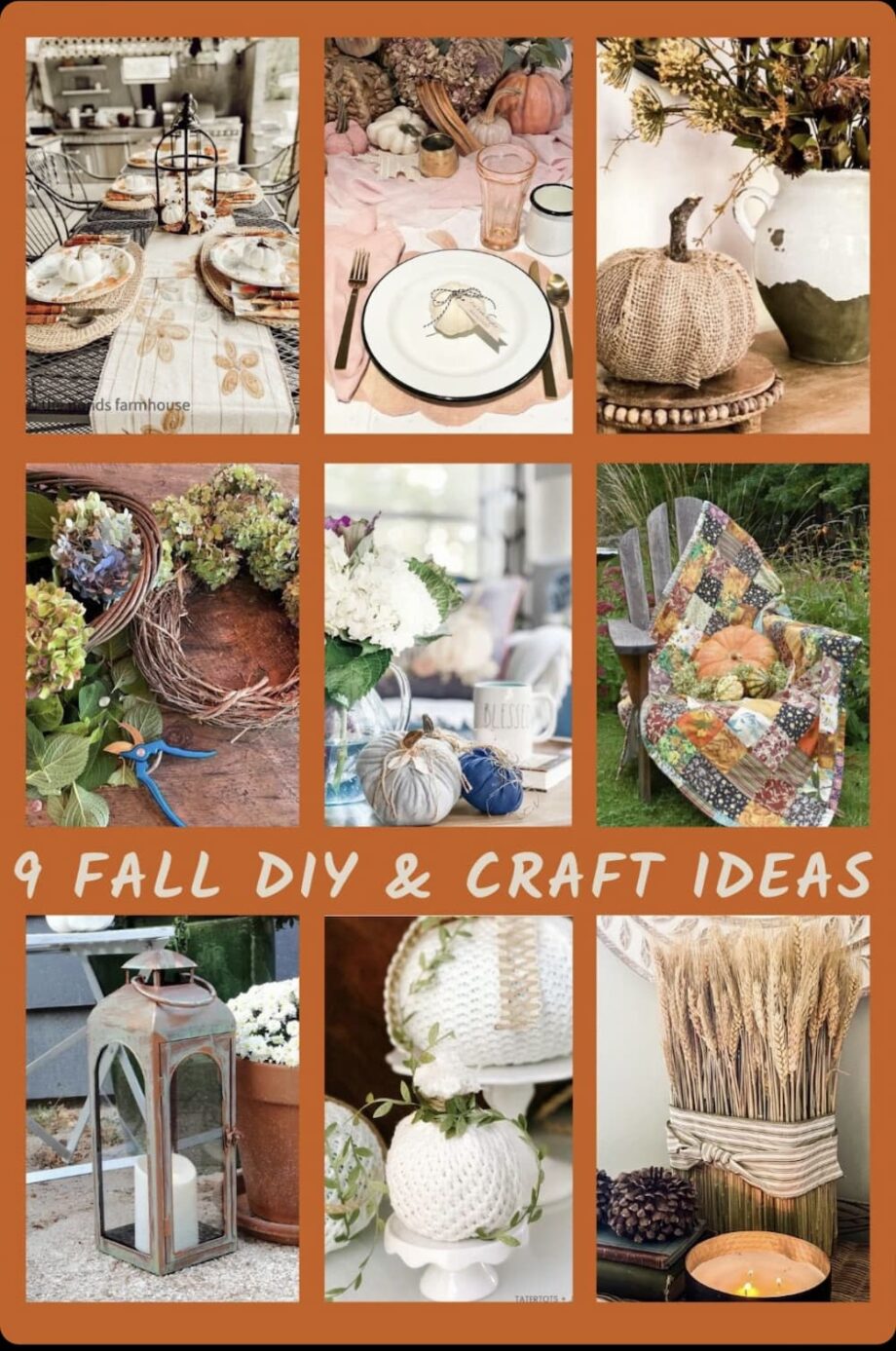 PONDS FARMHOUSE FALL DECOR INSPO
First up is Rachel with The Ponds Farmhouse. Seriously love this look. She makes it look really easy and she promises it is. Nothing like creating your own fabric. I'm a big fan of drop cloths, this is much more exciting than having them cover my couch from dog hair. Click here to see this beautiful table runner.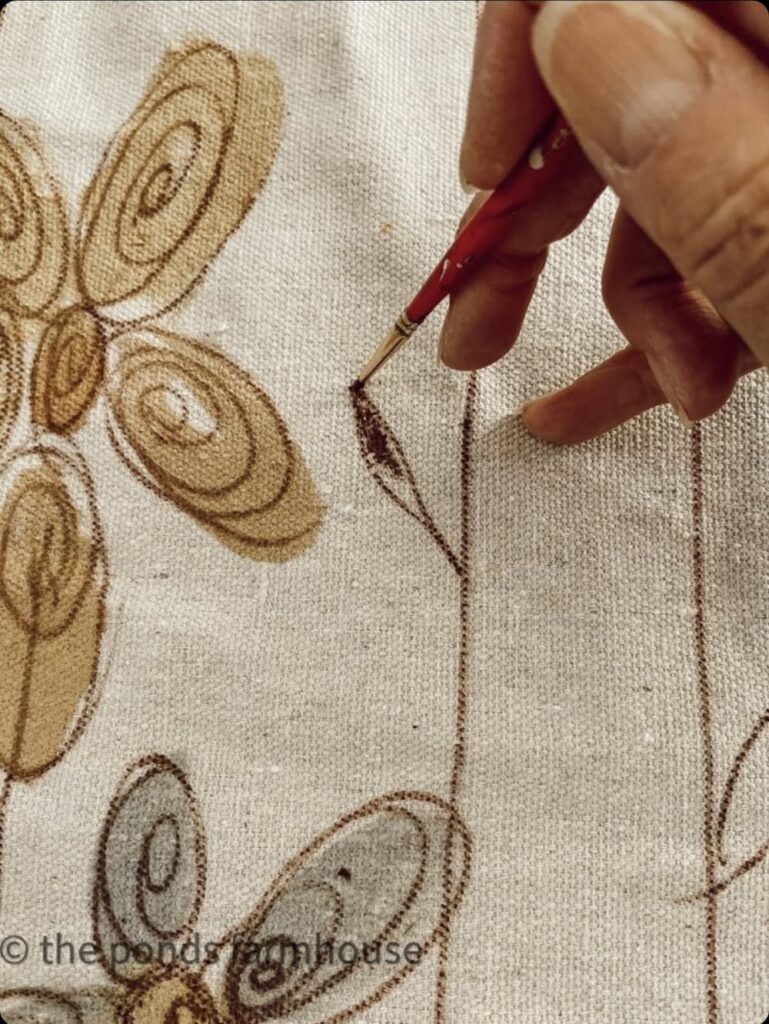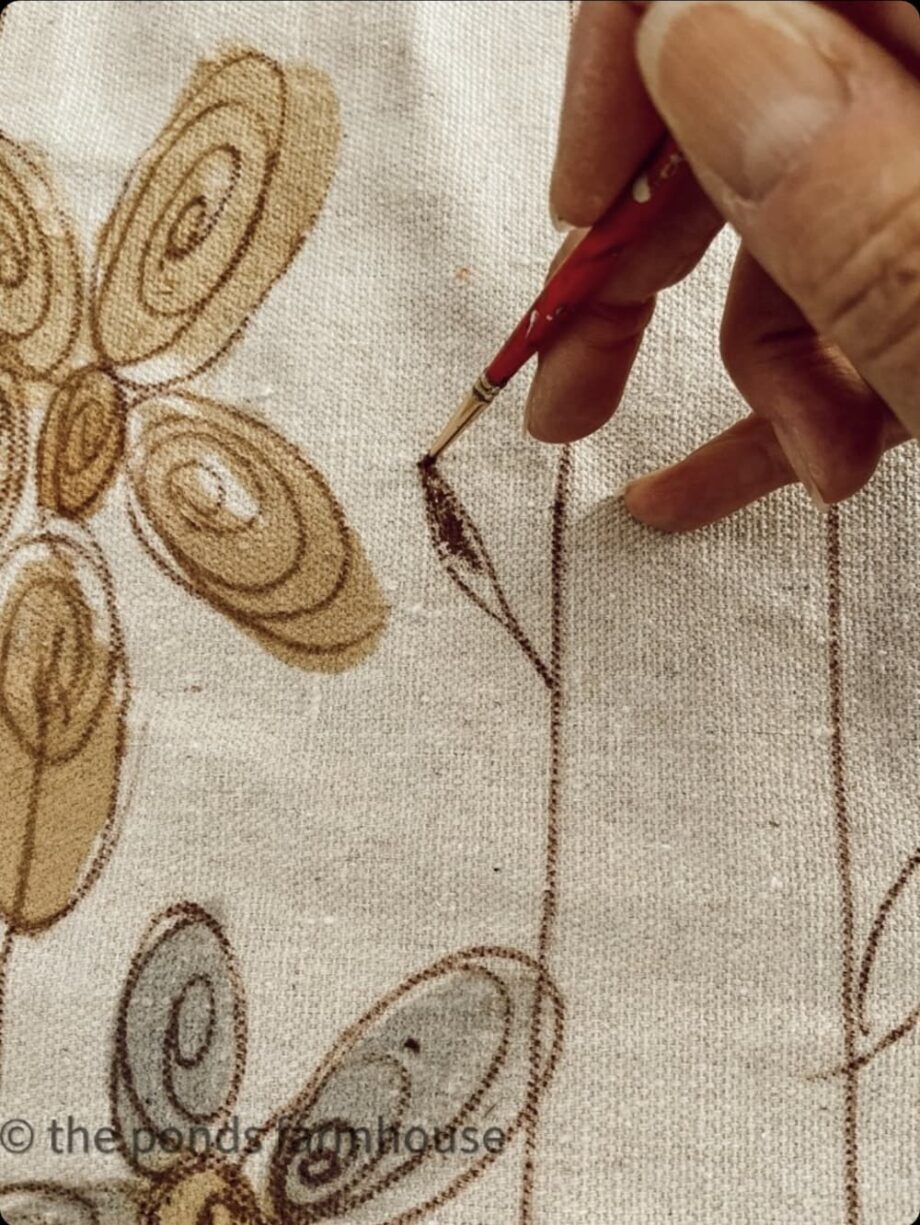 COTTAGE ON BUNKER HILL FALL CENTERPIECE
Wait until you see what Jen from The Cottage on Bunker Hill created. You can get details on this beautiful wheat centerpiece here.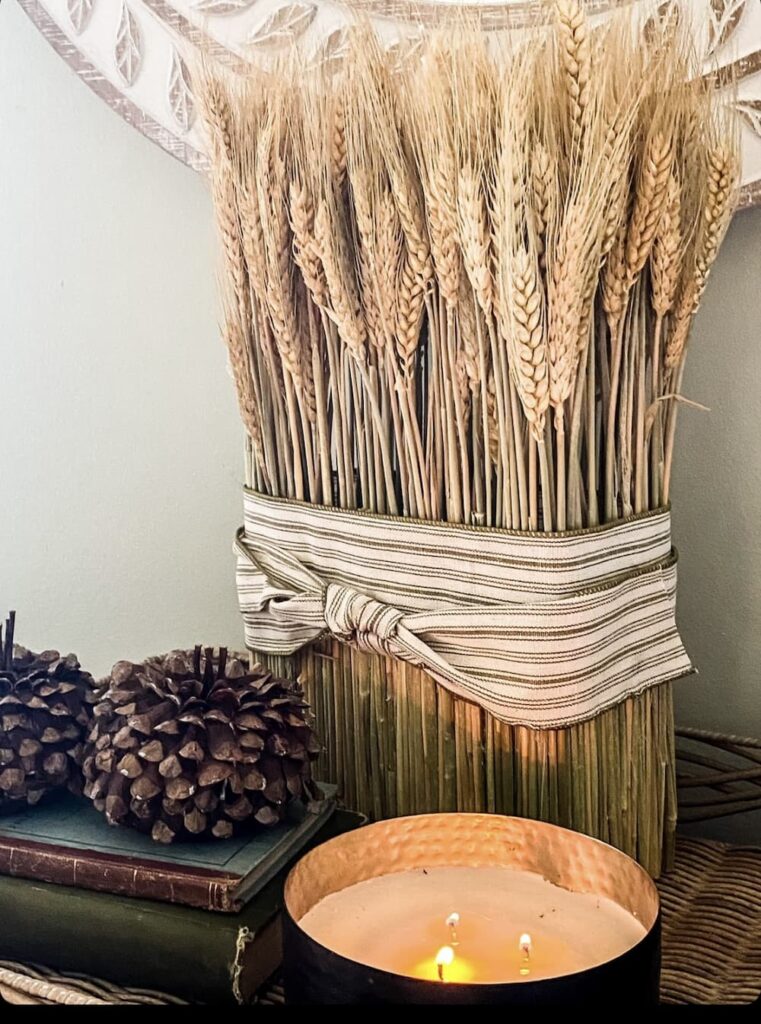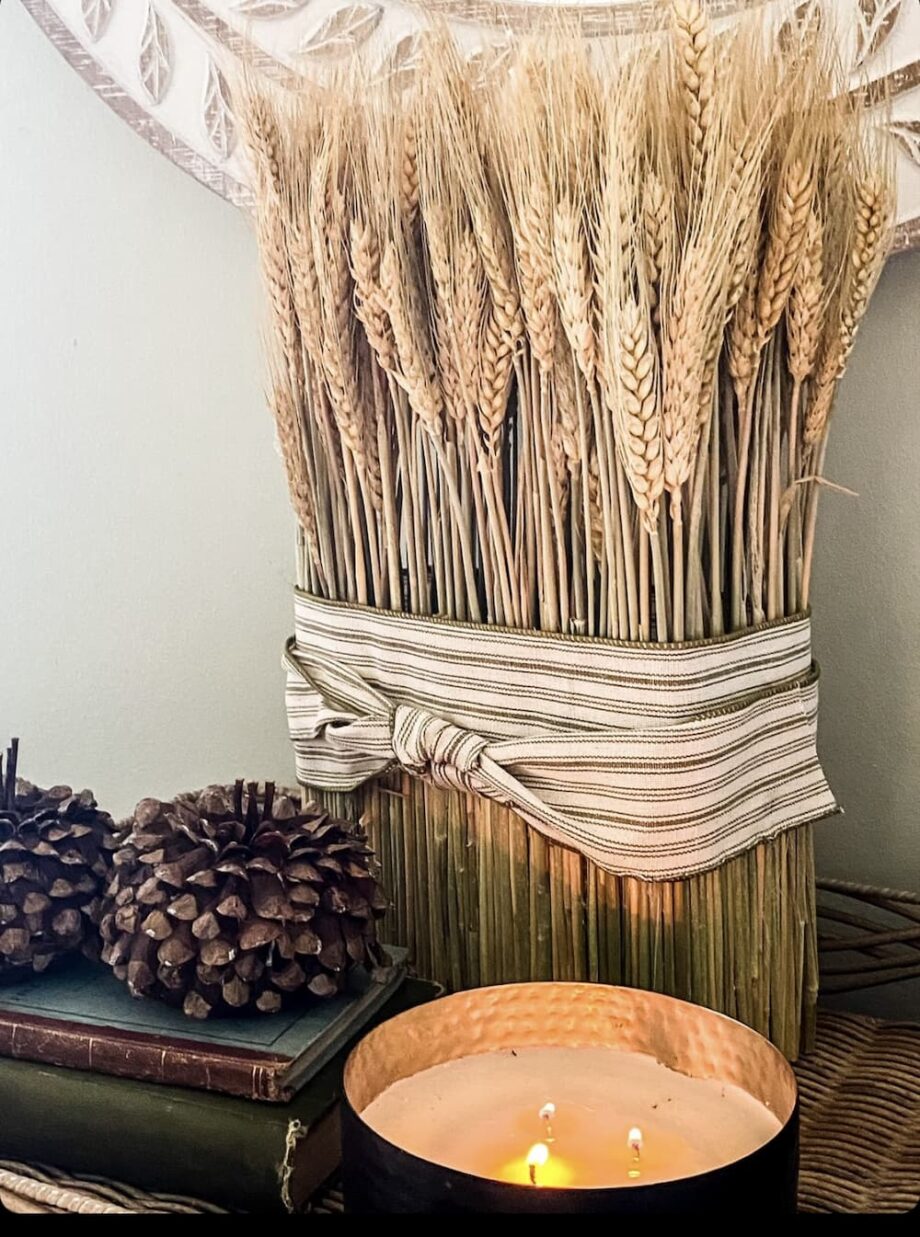 BRICKS AND BLOOMS GARDEN INSPIRED FALL PROJECT
Stacy from Bricks and Blooms always is creating something beautiful from her garden. I wish I had the green thumb when it comes to hydrangea like Stacy.
They are one of the most amazing blooms, the variety of colors is wonderful. Get details here on her beautiful hydrangea wreath.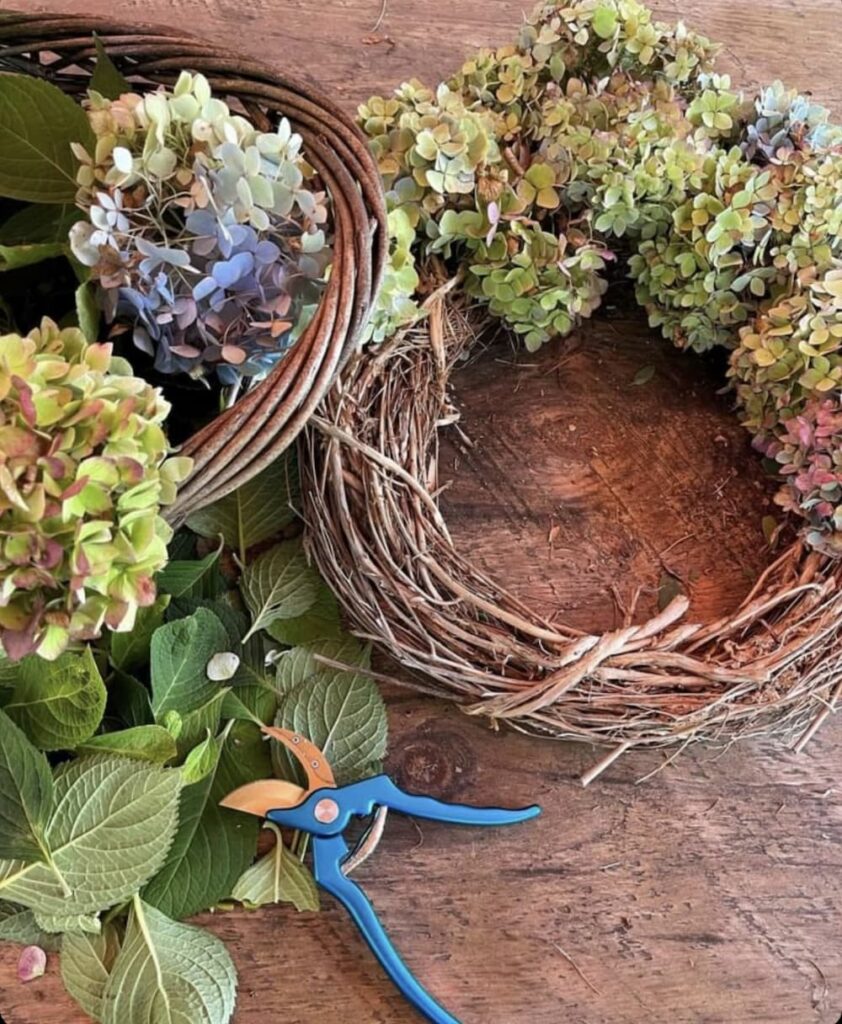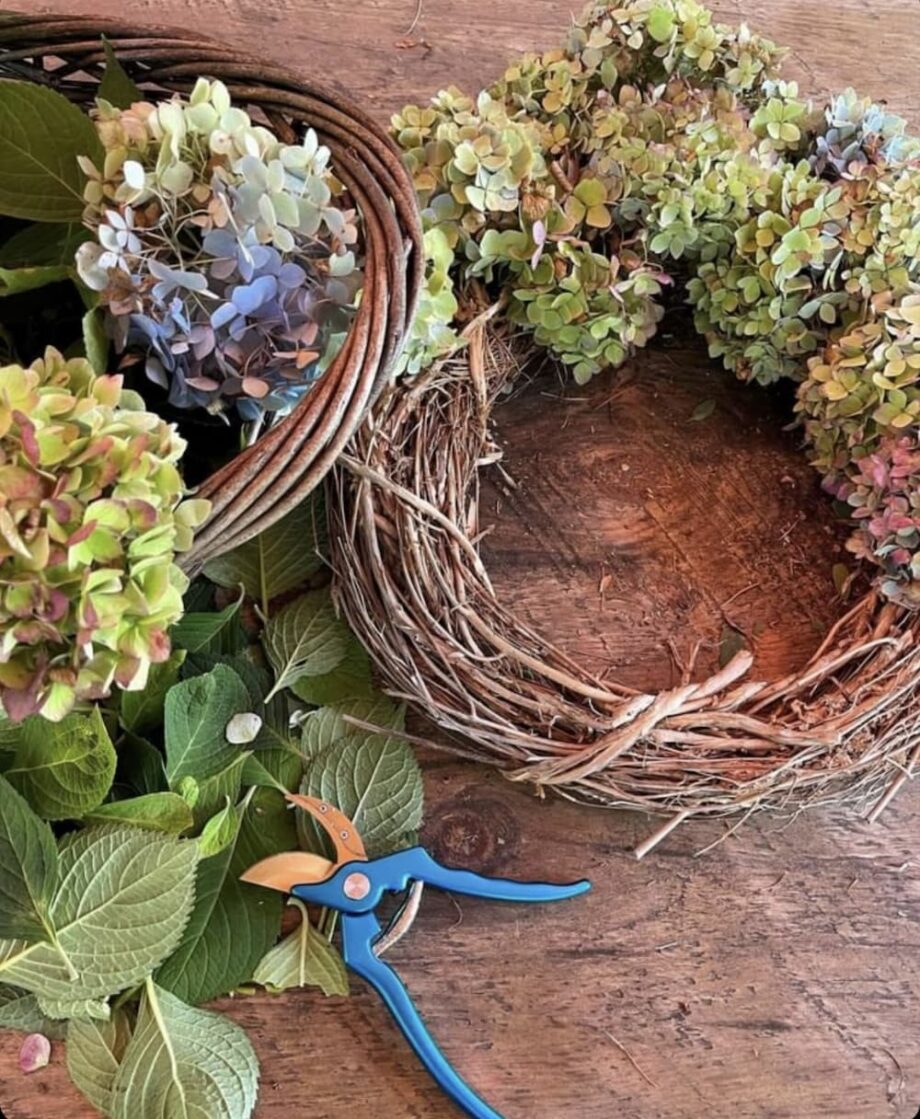 THE TATTERED PEW FALL COPPER LANTERN
Kelly from The Tattered Pew is sharing her post on making these adorable lanterns look like old copper.
I have an antique copper kettle that took years to look this good!
Click here to see how she did this. How fun!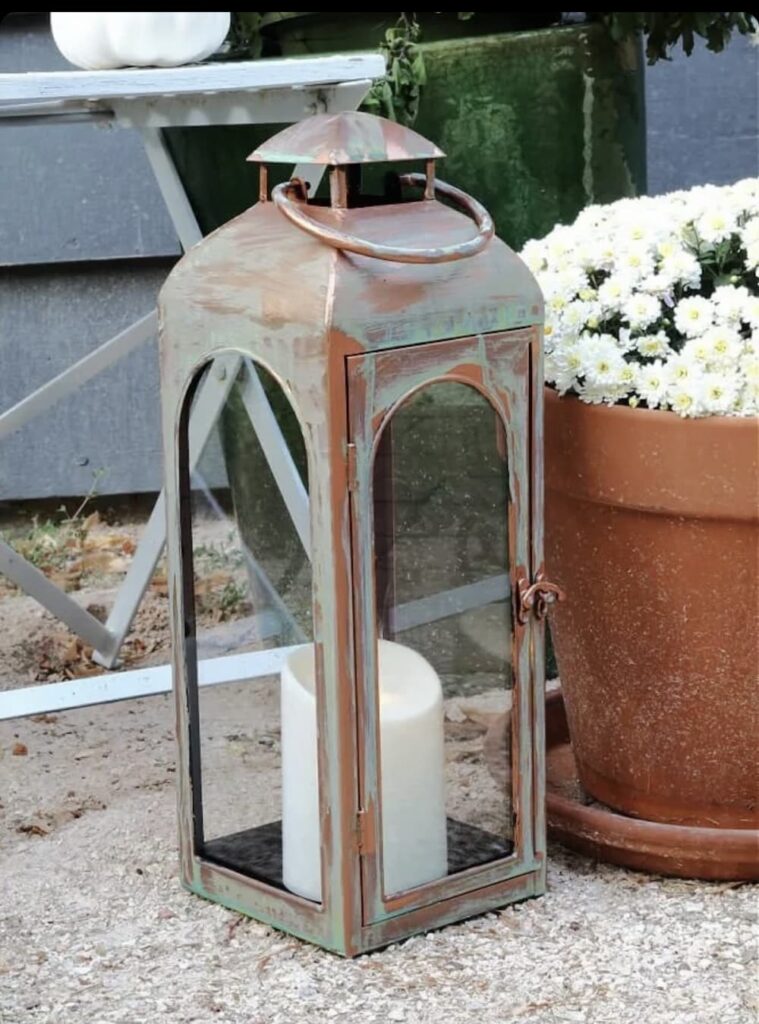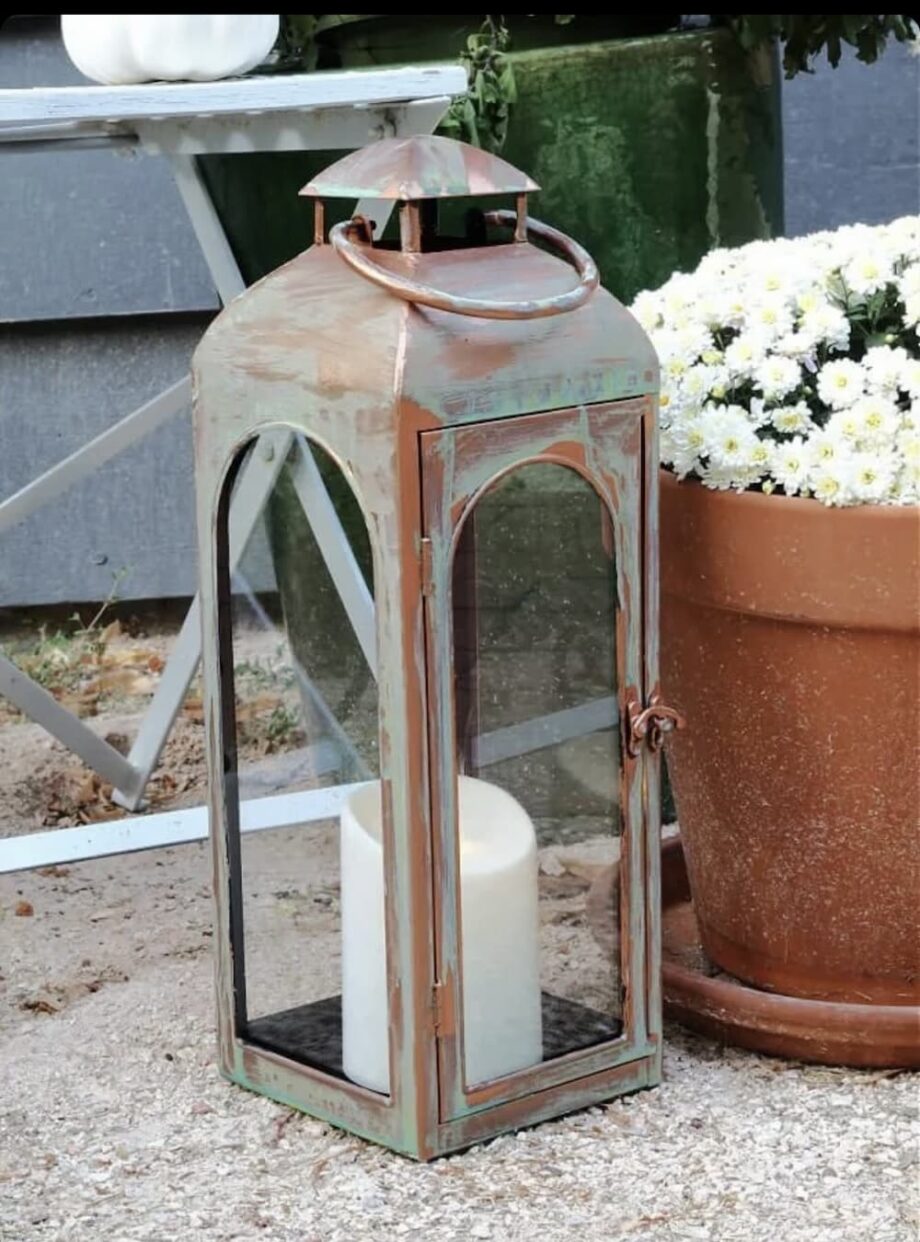 LORA BLOOMQUIST FALL COLORED PATCHWORK QUILT
This quilt has all the fall feels in the colors. I am loving the way she styled this too.
Don't miss how Lora from Lora Bloomquist's rescued this quilt in her project You can see it here.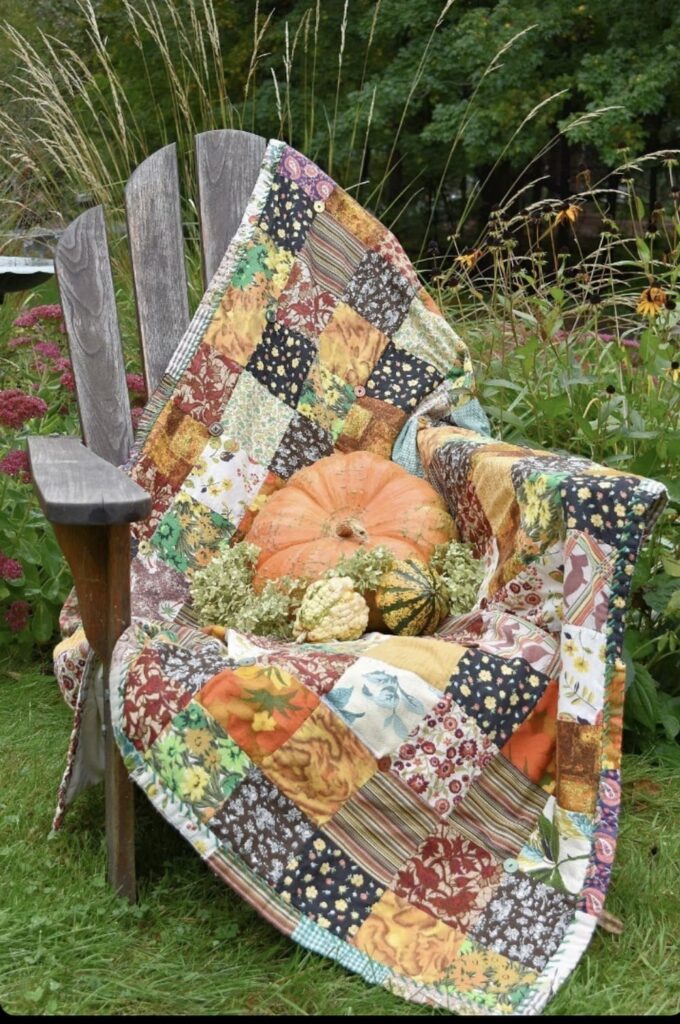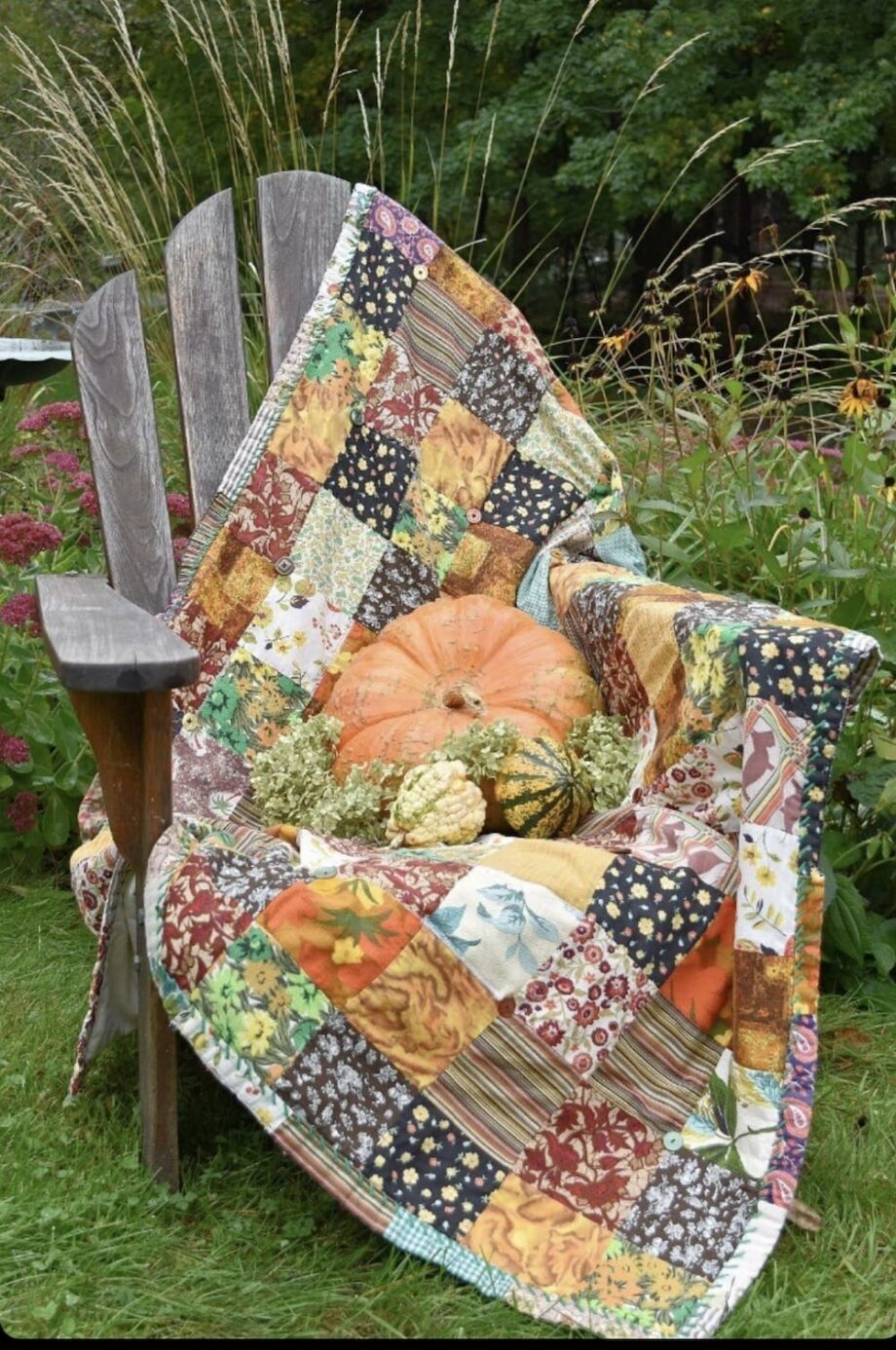 WMDESIGN HOUSE BLUSH PUMPKIN FALL LOOK
My friend Wendy from WMDesignHouse has a beautiful placemat for fall.
I am crushing on the lovely blush colors.
Click here to see how Wendy created these fun placemats.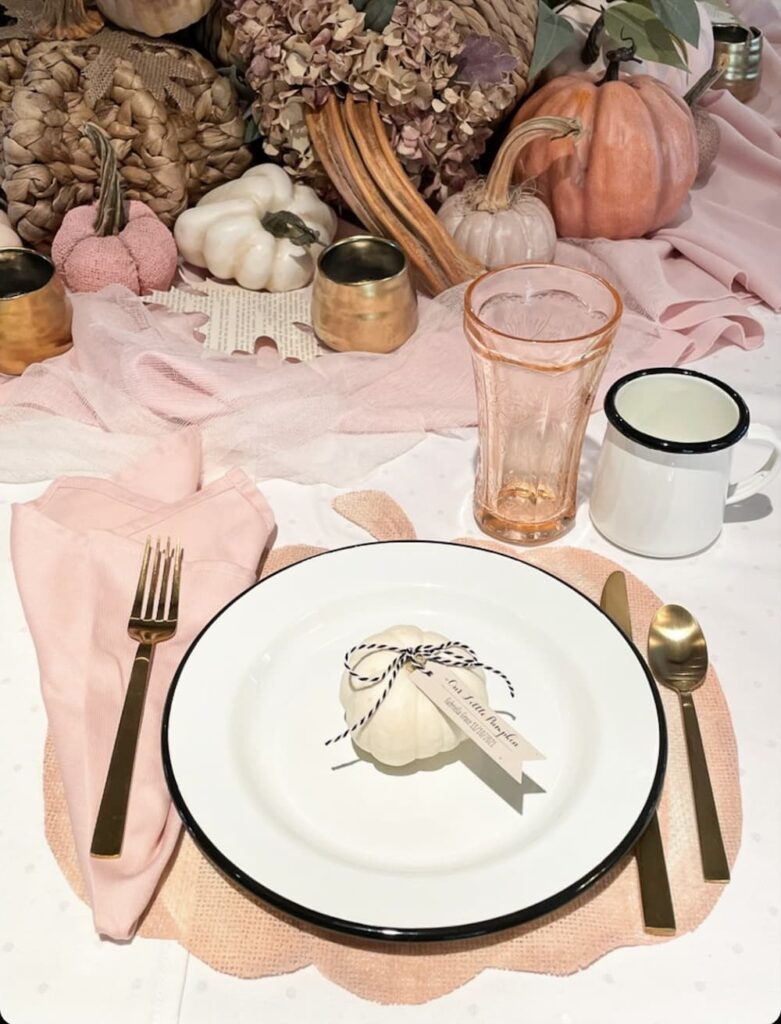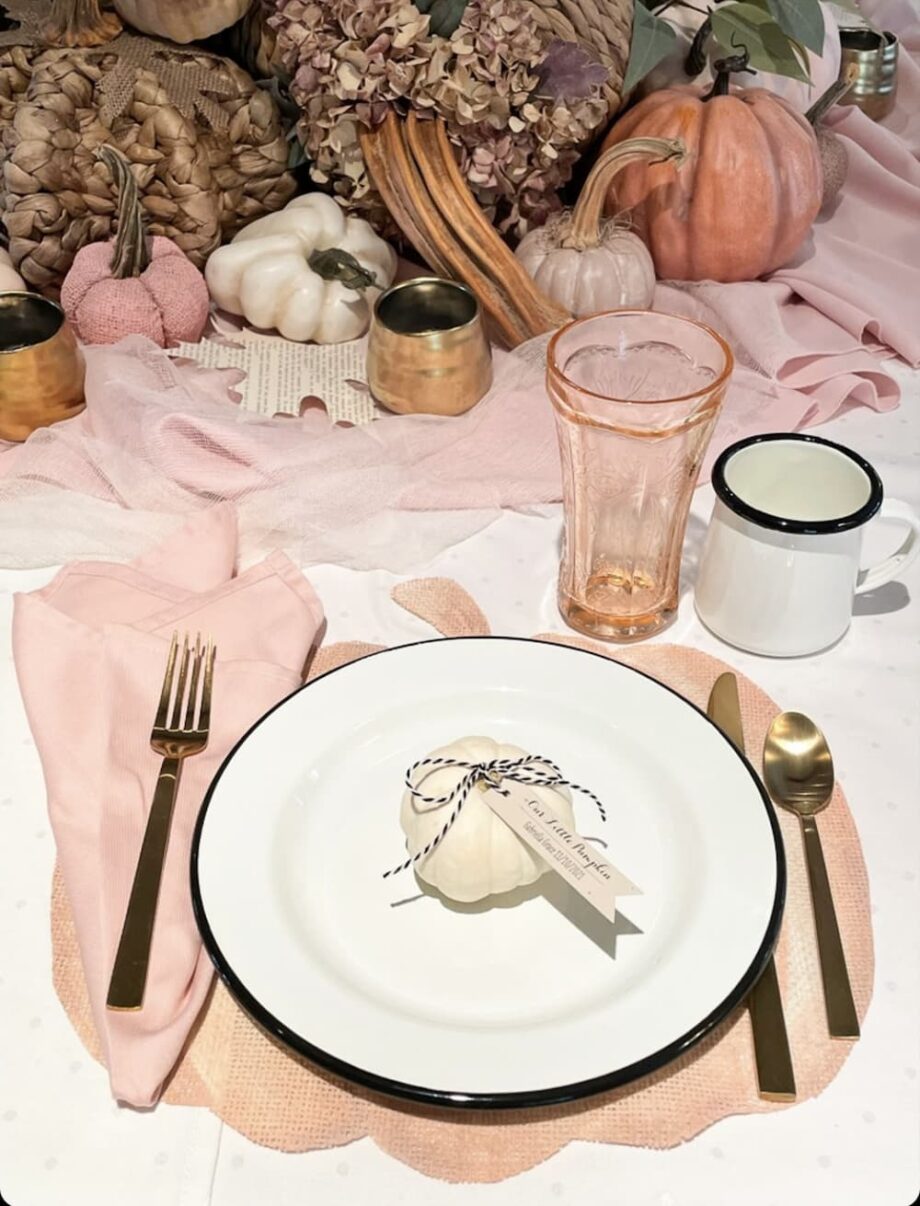 SIMPLY2MOMS BUDGET FRIENDLY FALL PROJECT
Ann and Anne Marie from Simply2Moms are sharing a seriously budget friendly DIY.
See how they were able to transform these dollar store pumpkins into swoon worthy decor for your home.
Click here for all the details.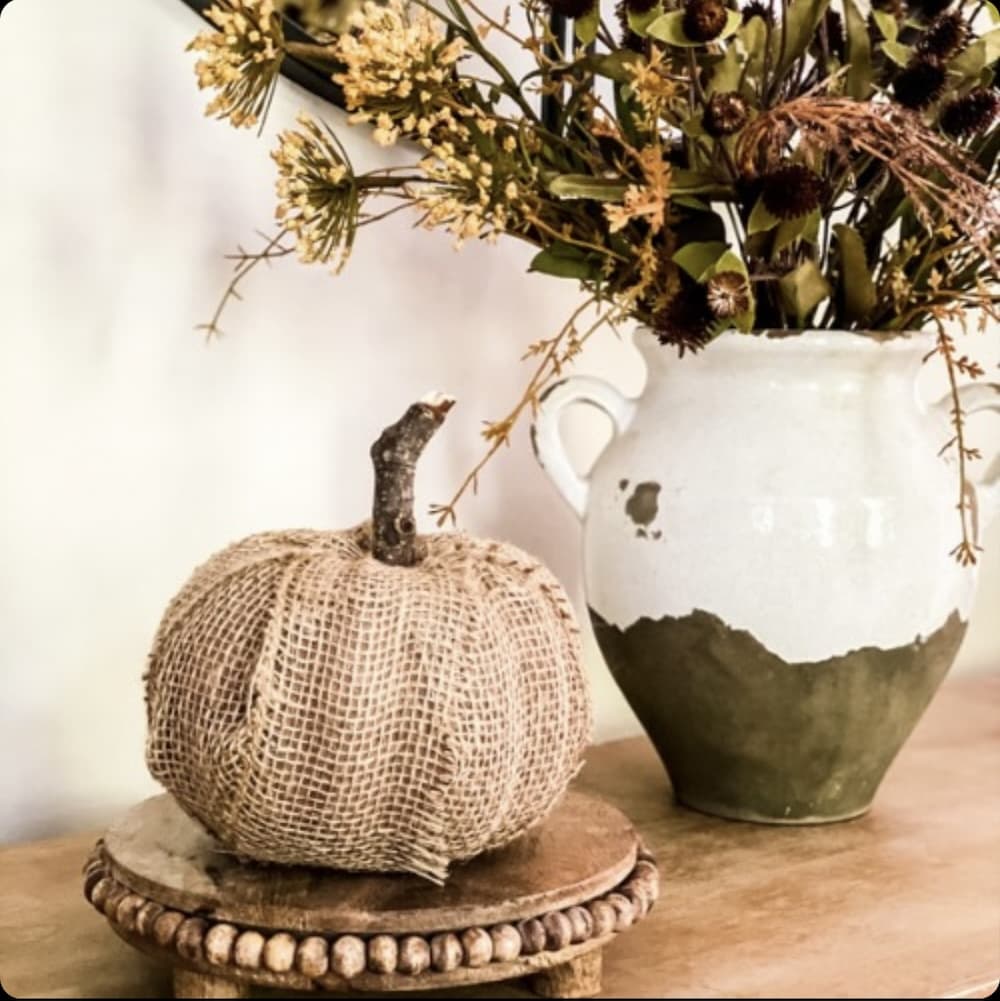 TATER TOTS AND JELLOW FALL PUMPKIN
Ok, I'm starting to see a theme! Who doesn't love pumpkins?
Jen from Tater Tots and Jello created these from sweaters, yes sweaters.
I'm all about white so you know these are right up my alley.
To see how she did this, click here.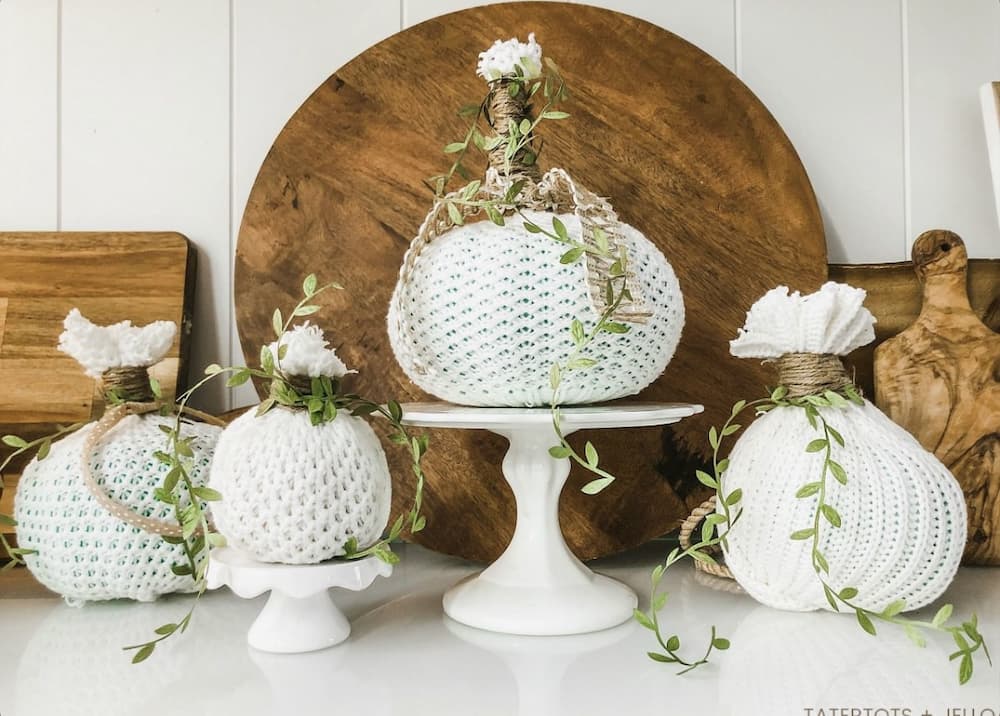 SAVED FROM SALVAGE FABRIC PUMPKINS FOR FALL
To keep with the pumpkin theme, I'm sharing my favorite fabric pumpkins.
I went a little crazy making these last year, I made them in fleece, flannel, cotton, shirts, and more.
They made adorable little favors at a baby shower too. Click here to see how I made them.
I hope you enjoyed seeing all of this fall inspiration as much as I did. Who's ready to get to fall decorating now?
For sure, my pumpkin patch is going to grow just a little more this year. I know this was plenty but if you like flannel – check out my post on what I created out of one flannel shirt here.
For ideas on how to transition from summer to fall click here.
Thanks so much for stopping by!
XO, Regina