Are you ready to plan your event? Do you want to make it memorable?
Here are a few ideas I like to add.
"I've learned that people will forget what you said, people will forget what you did, but they will never forget how you made them feel "– Maya Angelou
I love this quote. It's true too. This doesn't mean people will forget everything you did, but when you take time to pay attention to details, it sends the message that your guests are important and you care. That is something they will remember.
This post provides additional details on some of the special touches you could do for your gatherings. They are from the original post that can be seen if you click the link below:
https://www.savedfrsalvage.com/post/red-white-blue-patriotic-too
Stars & Stripes Sangria

is a perfect drink to serve at a summer event. Memorial Day, Independence Day or any other get together.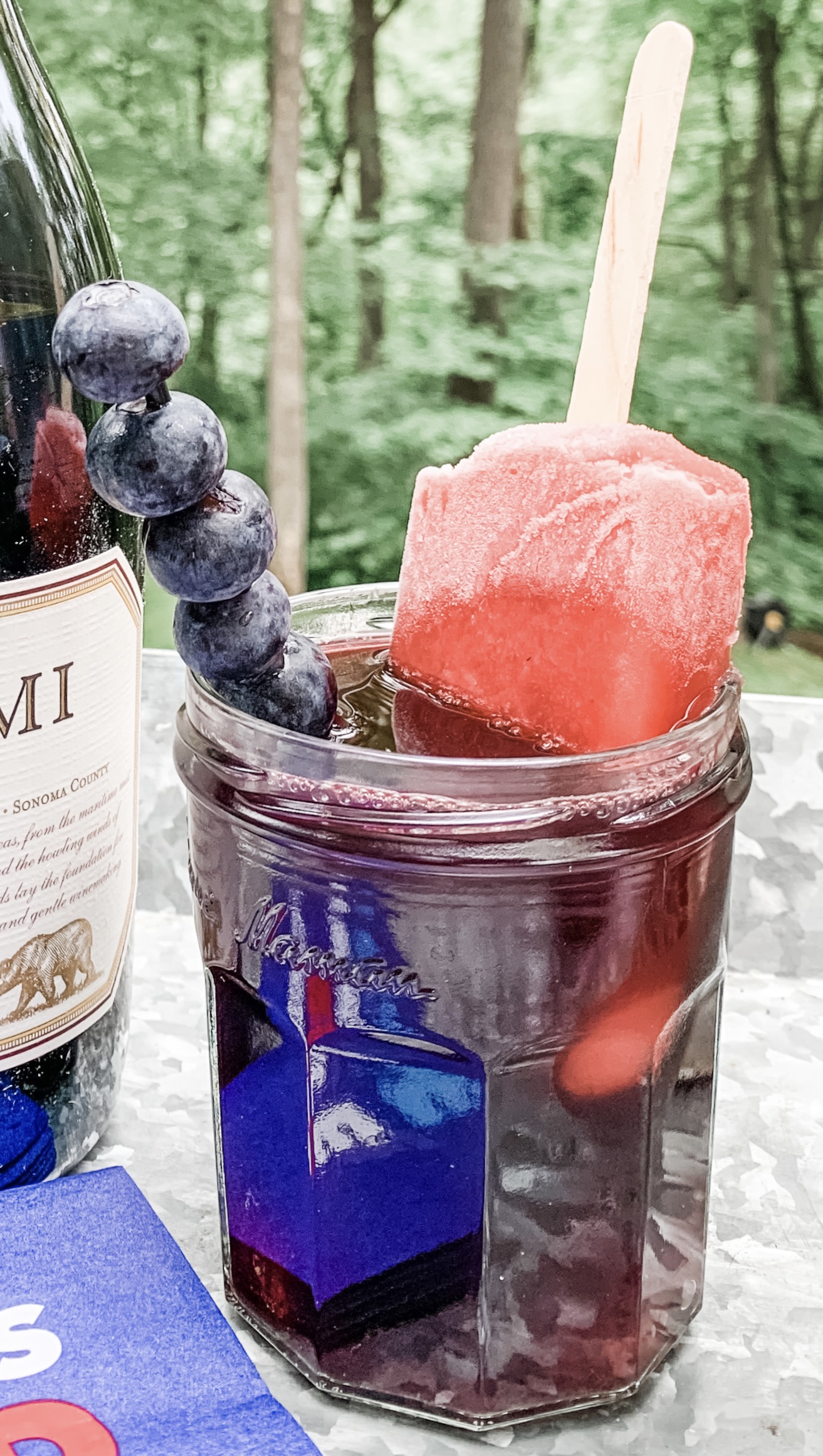 Ingredients:
1 bottle of red wine – I like Meiomi Pinot Noir
1 shot of Brandy
1 shot of Couintreau or Triple Sec
1 cup of orange juice
Blueberries
Fruit Bar
Directions:
Take a large pitcher and mix one bottle of red wine, 1 shot of brandy and 1 shot of either Triple Sec or Couintreau. This simple white pitcher below is my favorite, it's from Target.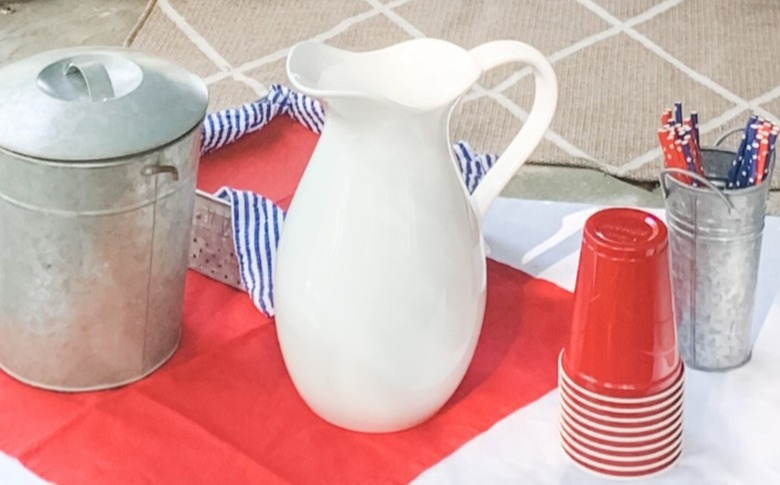 Add 1 cup of orange juice, ice and stir. Pour into a glass, place blueberries on a skewer and add fruit bar and serve. In sangria without a fruit bar, add simple syrup to taste. The fruit bar has sugars that sweeten it.
The Clothespin Wreath is a super easy, inexpensive and cute wreath, perfect for summer. Just a few supplies and you've got a wreath!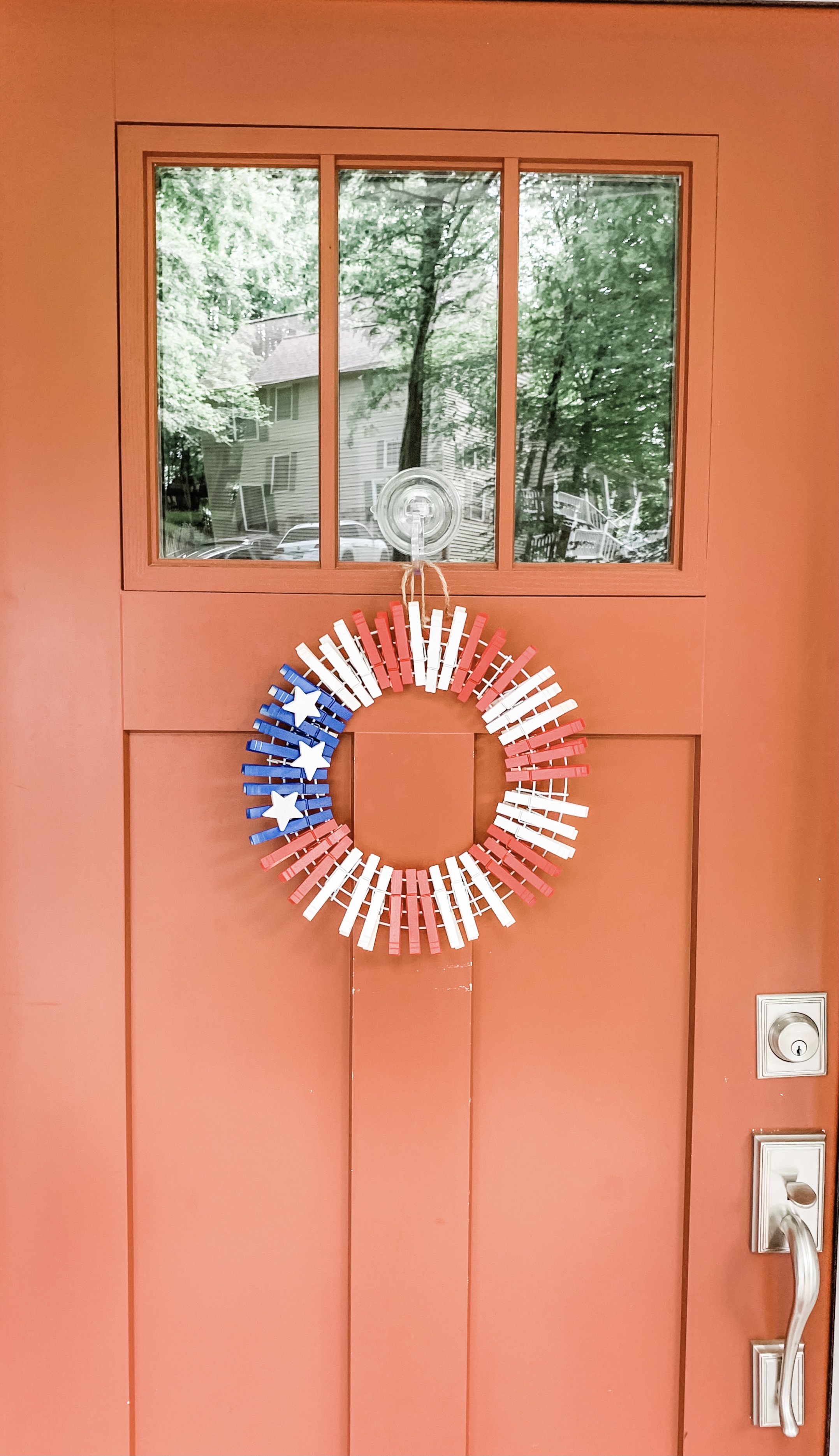 Supplies:
Box
Directions:
Start by painting your wire frame white. This provides a cleaner background. I like to recycle wire wreath frames. So if you have one laying around, use that!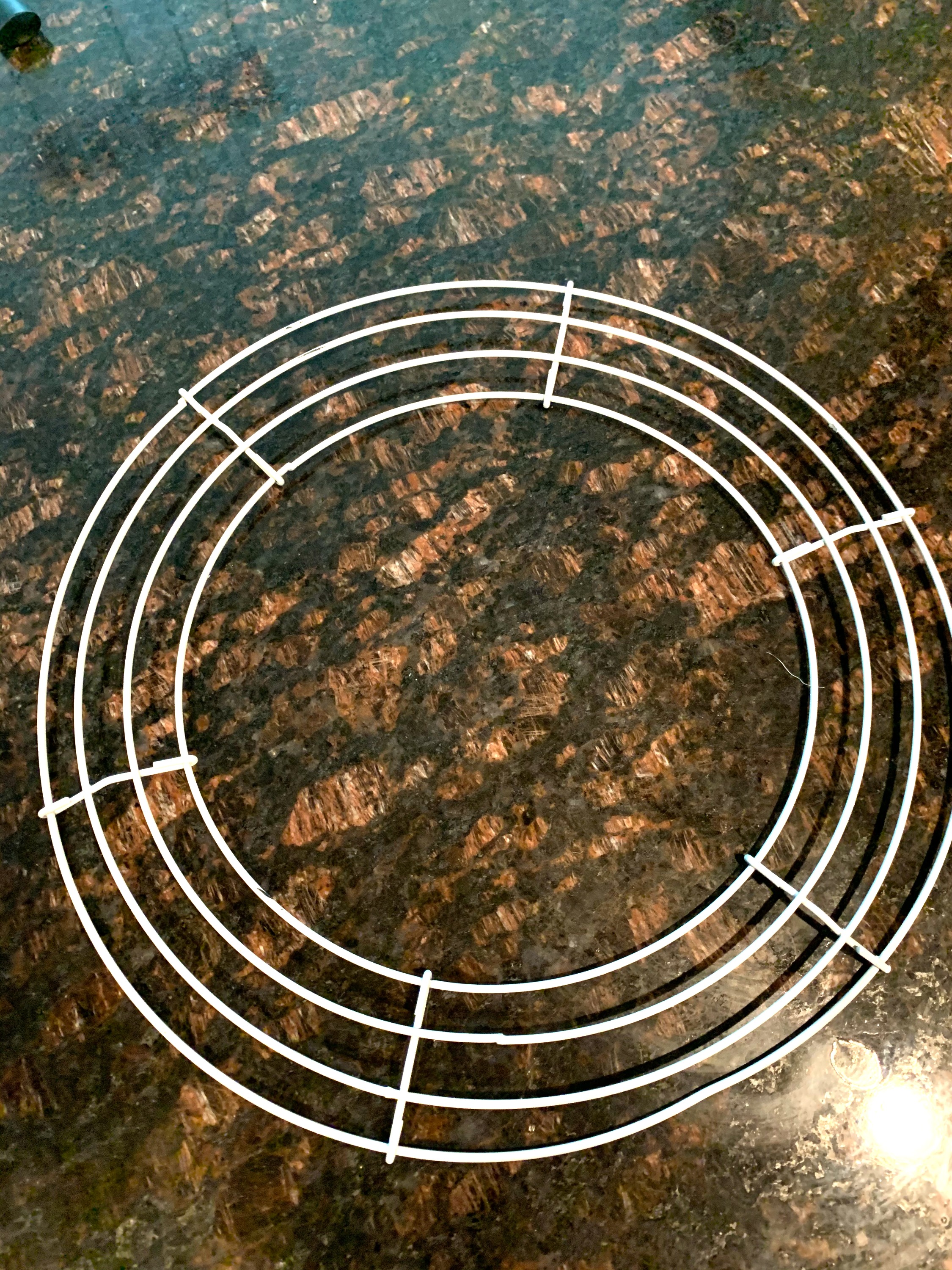 Next paint your stars white. Now comes the box, I clipped my clothespins onto the top of the box and painted them one color at a time. Putting them on the box makes it much easier and cleaner to paint.
Next you add the clothespins to the wreath, 3 or 4 of each color and add your stars to the blue clothespins. Add a string and you are ready to hang.
Takeout Box.
This is a favorite way to share extra food and not make anyone feel bad about accepting it! Make these up and it looks planned so no one minds taking something, like extras or a dessert for the road. This is one of the little touches that makes a difference. You can purchase these take out containers onlineor at a restaurant supply store. My go to is Walterhoeffer's in Baltimore. This one says "Post Party Provisions."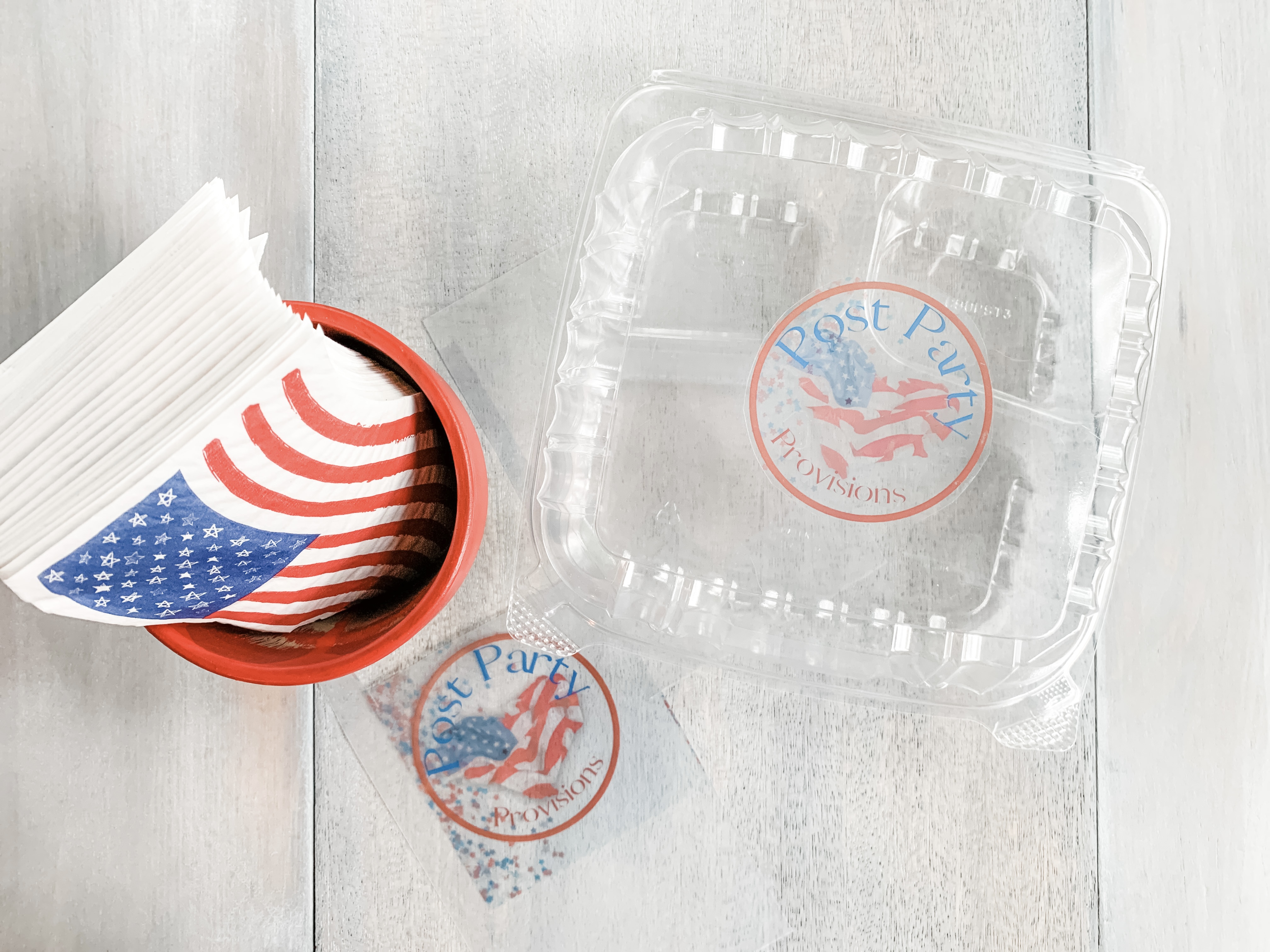 You make these on the computer and print them on any type of labels. This is the first time I used clear and I like the white background better. It's great if you can tie the saying into the theme or event. My first time doing this was for my sister in law's birthday party and her nickname is "Lovey" so the labels said "Lovey's Leftovers." Here is one from a Thanksgiving dinner.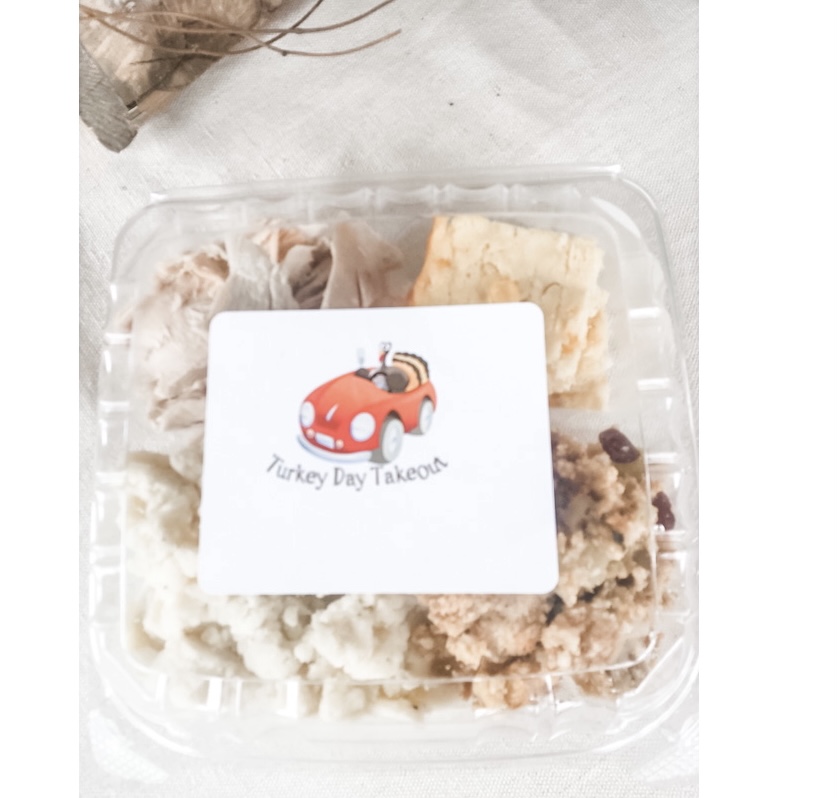 Supplies:
(This is a link to a more earth friendly version. I was using up ones I had)
Avery makes a zillion types of stickers, I also like these round ones.
Boxes.
These wooden boxes are my favorite. You can use them for so many things throughout the year. I've used them in every season. They are easy to make with scrap wood.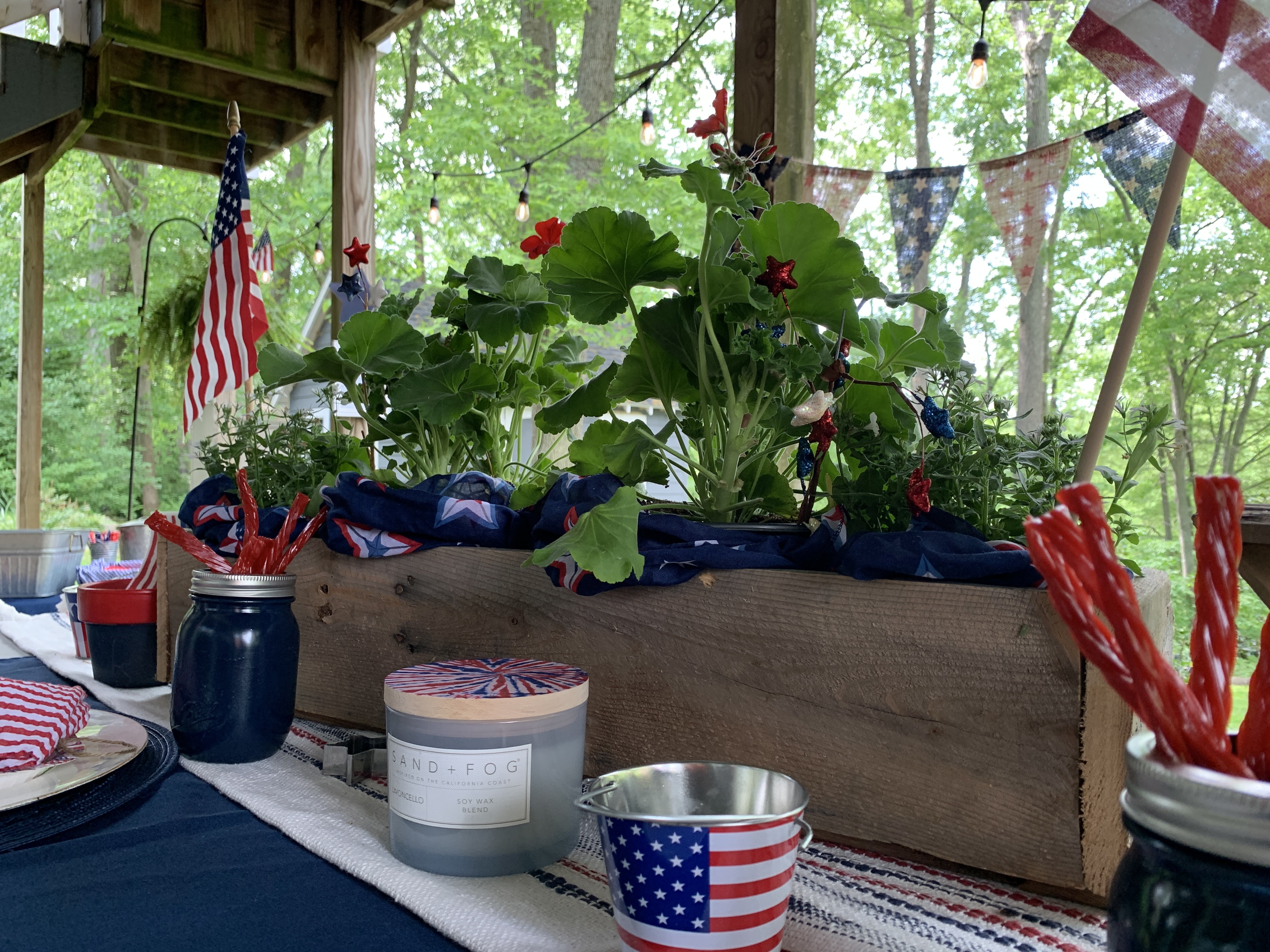 You determine the size you want and cut two pieces of wood the same, depending on the size for the sides. Two pieces to fit on the ends and then a bottom piece to fit across the entire box. You can use a staple gun to hold it together. I can't live without my Ryobi stapler. It's easy, and fast.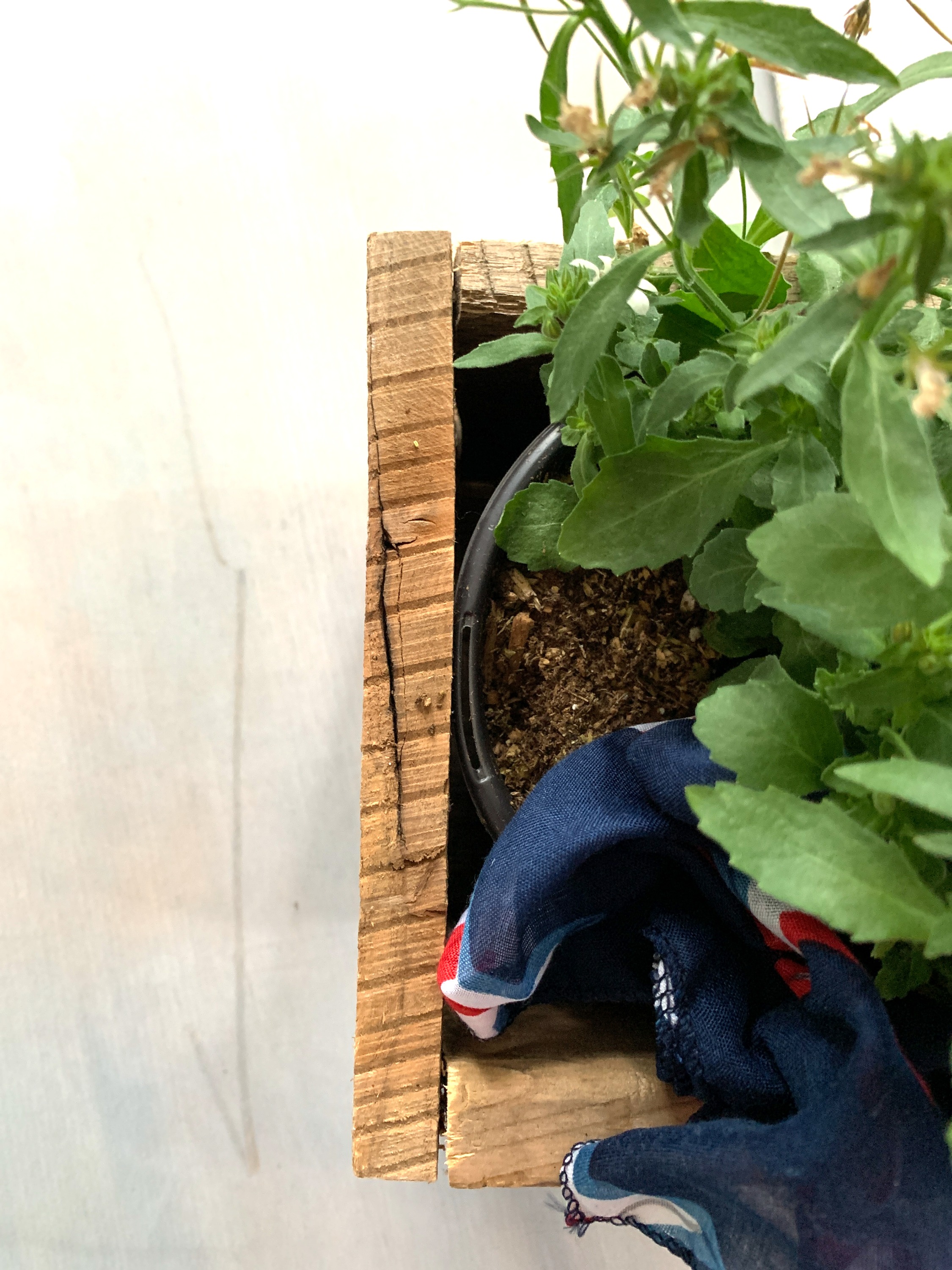 I have made 3 different sizes. Here are a few pictures of me using them in different seasons and events.
I remember being excited when I was at the Silo's in Waco and seeing them on display there. They were a little different but the same effect.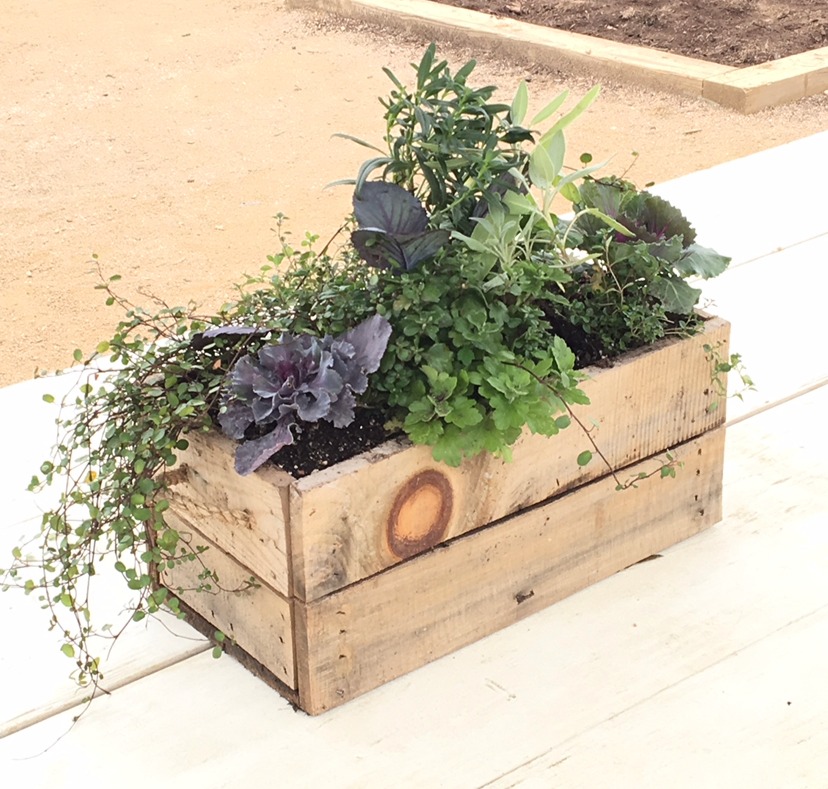 Supplies:
Scrap wood
Staples
Paint – A wash looks good.
Stain – If you want a more finished look.
Clay Stars

.
These easy touches are simple to make. Using DAS air dry clay and cookie cutters, you can make an adornment that only takes a few hours to dry.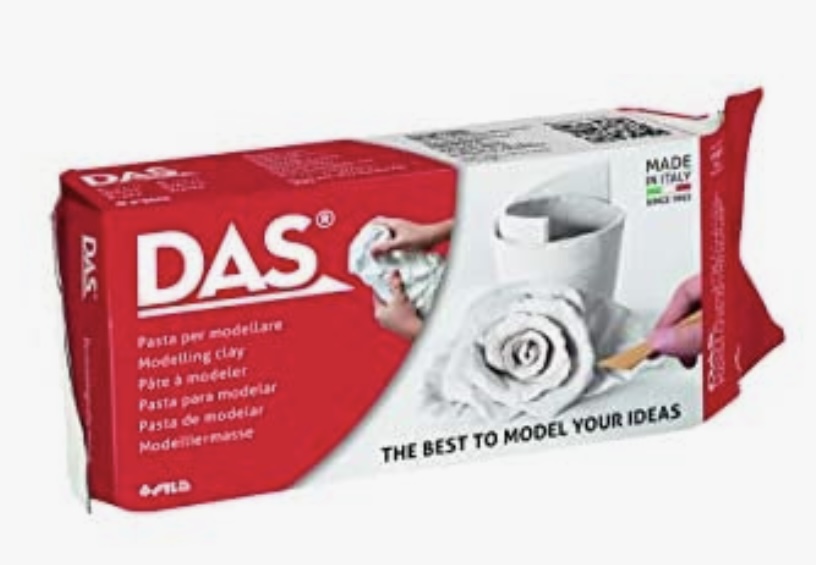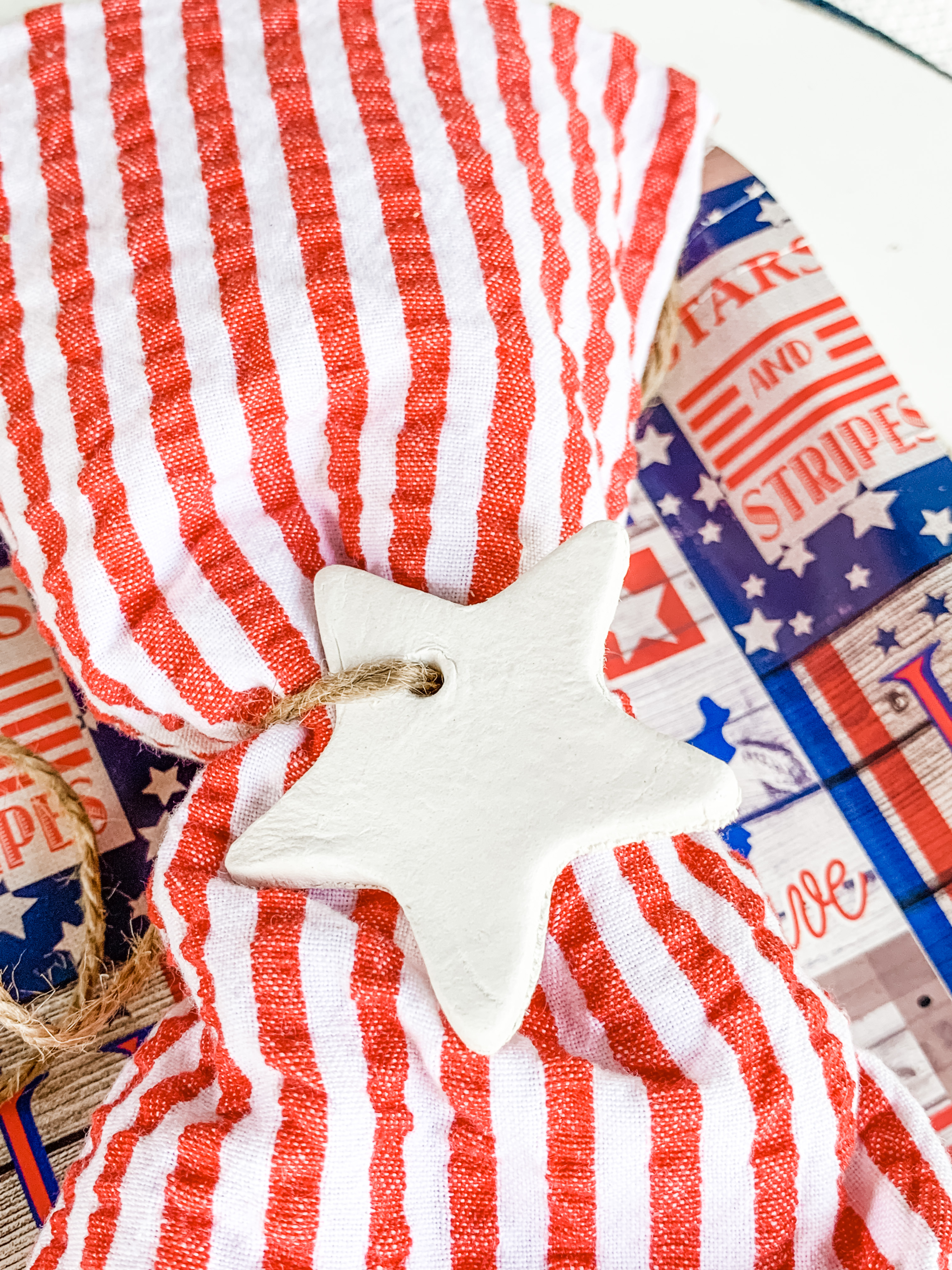 You can personalize them as well. I've done that for other events. You can purchase alphabet stamps here. These are made for cookies but work perfect.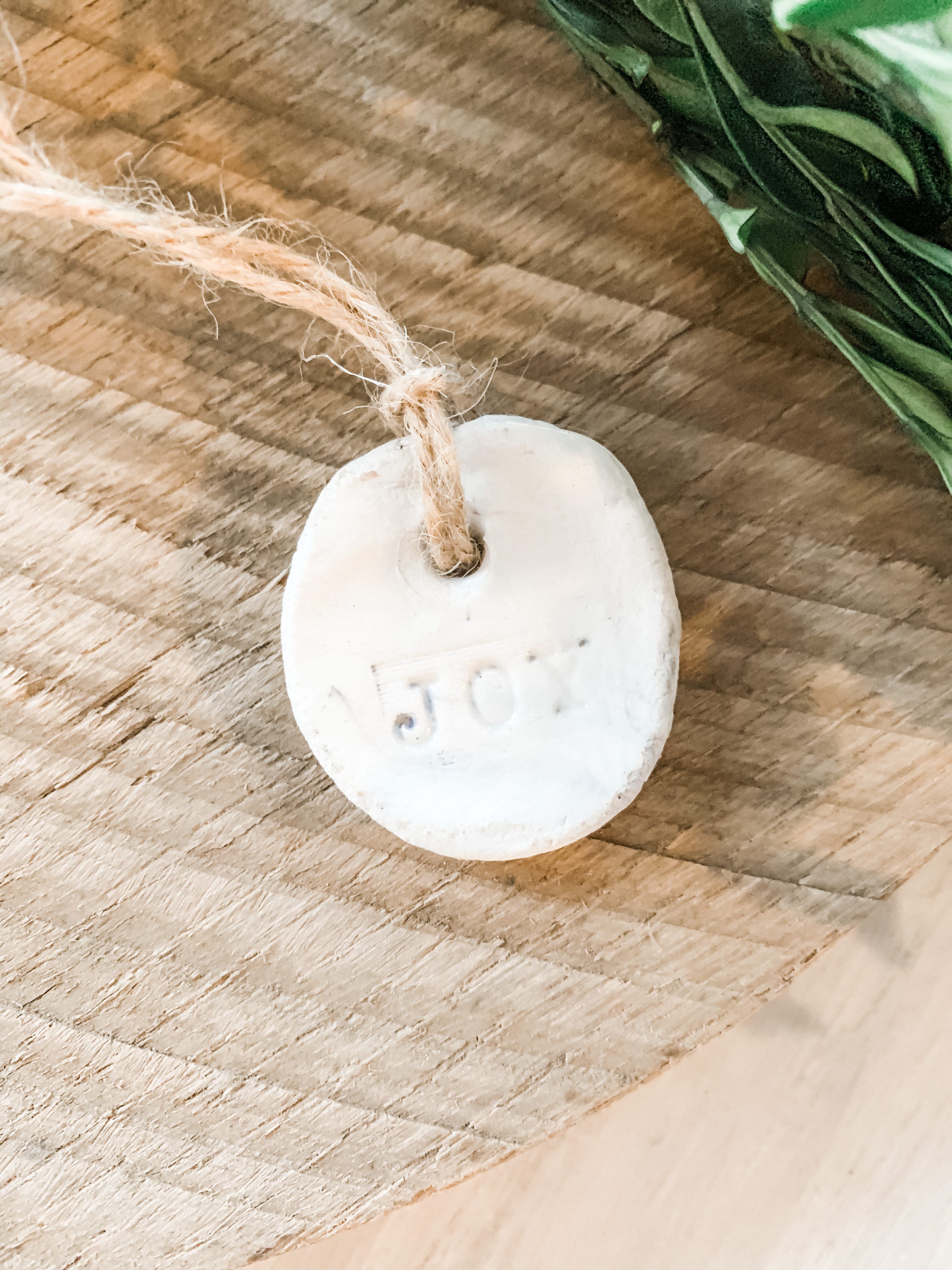 Supplies:
Air dry clay
Cookie cutter
Twine
Stamps (optional)
A few more…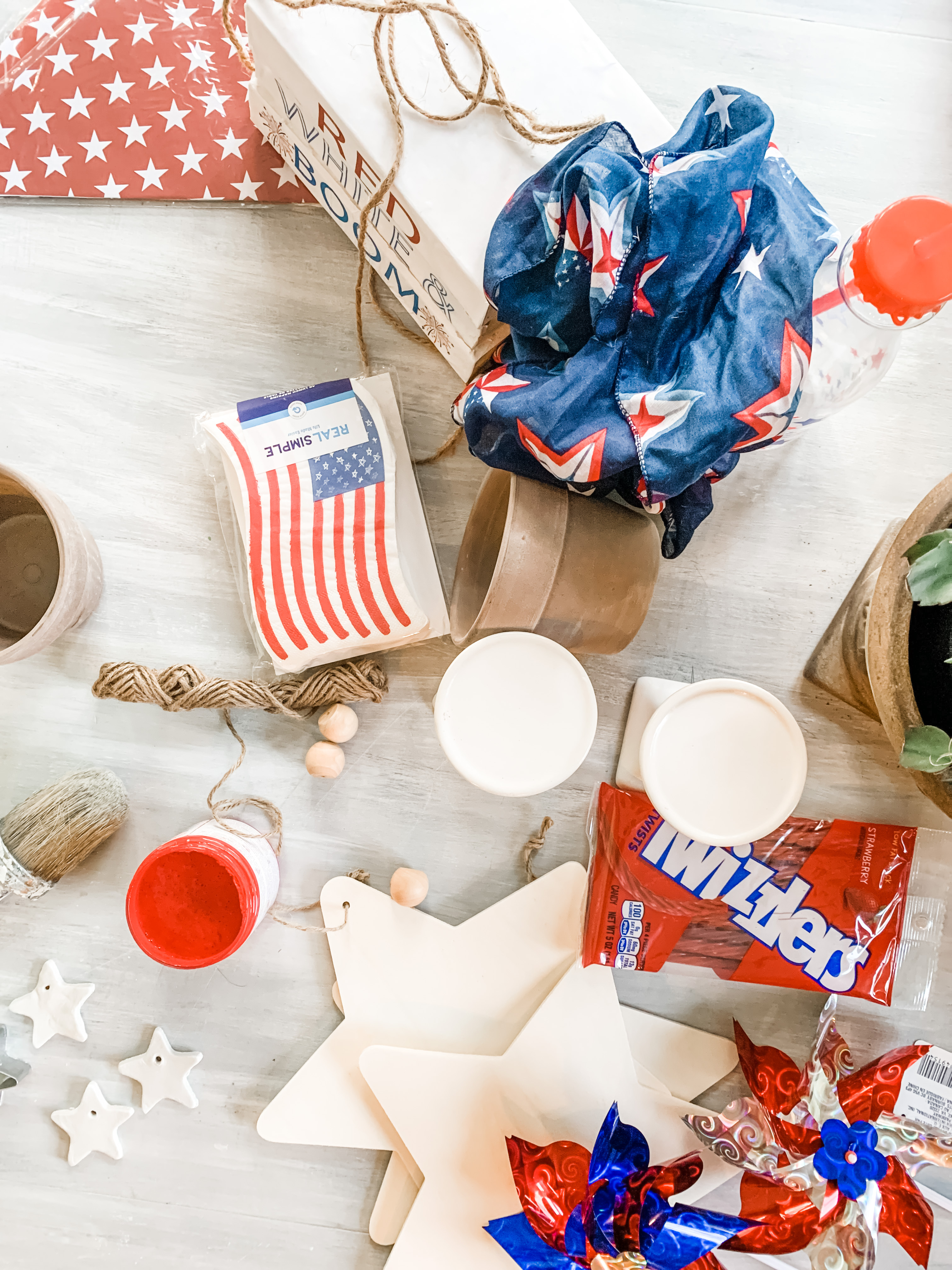 Here are the wooden stars I bought from the dollar store and spray painted. I used the same spray paint for the clothespin wreath.
The clay pots that I painted navy and red.
The scarf from the dollar store I tucked in with the plants in the wooden box.
Book Stack
For the book stack, I stole my inspiration from Marshall's. They had wooden blocks with similar designs. I took 3 old paperbacks, typed up the words and printed it out. After printing, hold it up to the books to check the spacing. Fix the spacing if needed then print it off again. Then attach with tape and coat with Mod Podge. I wrapped twine around it and it can be used all summer.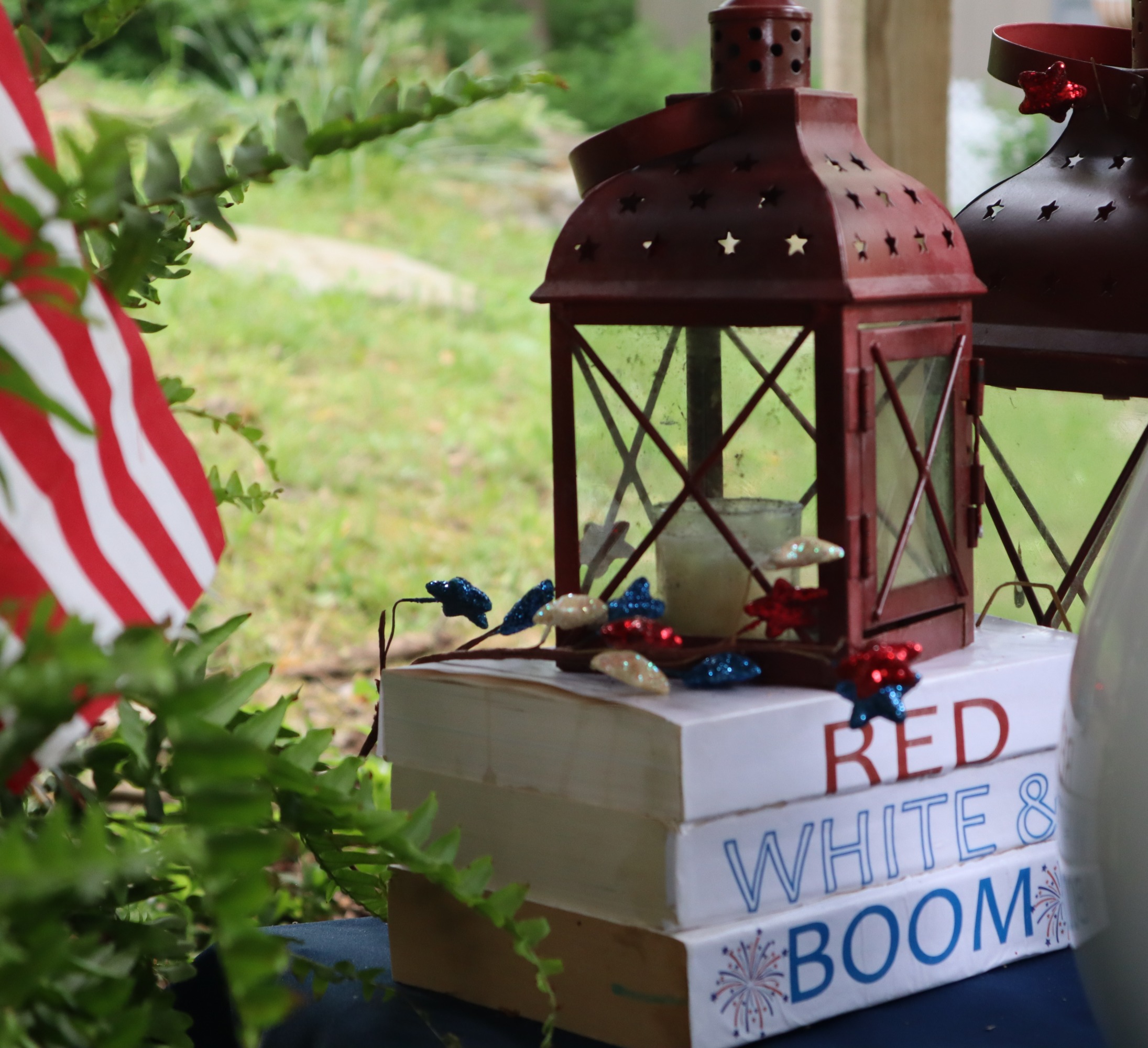 Supplies:
Paperback books
Copy paper
Mod Podge
Finally
The pillows around the fire pit are decorated with the patriotic pillows. I picked these up at Walmart.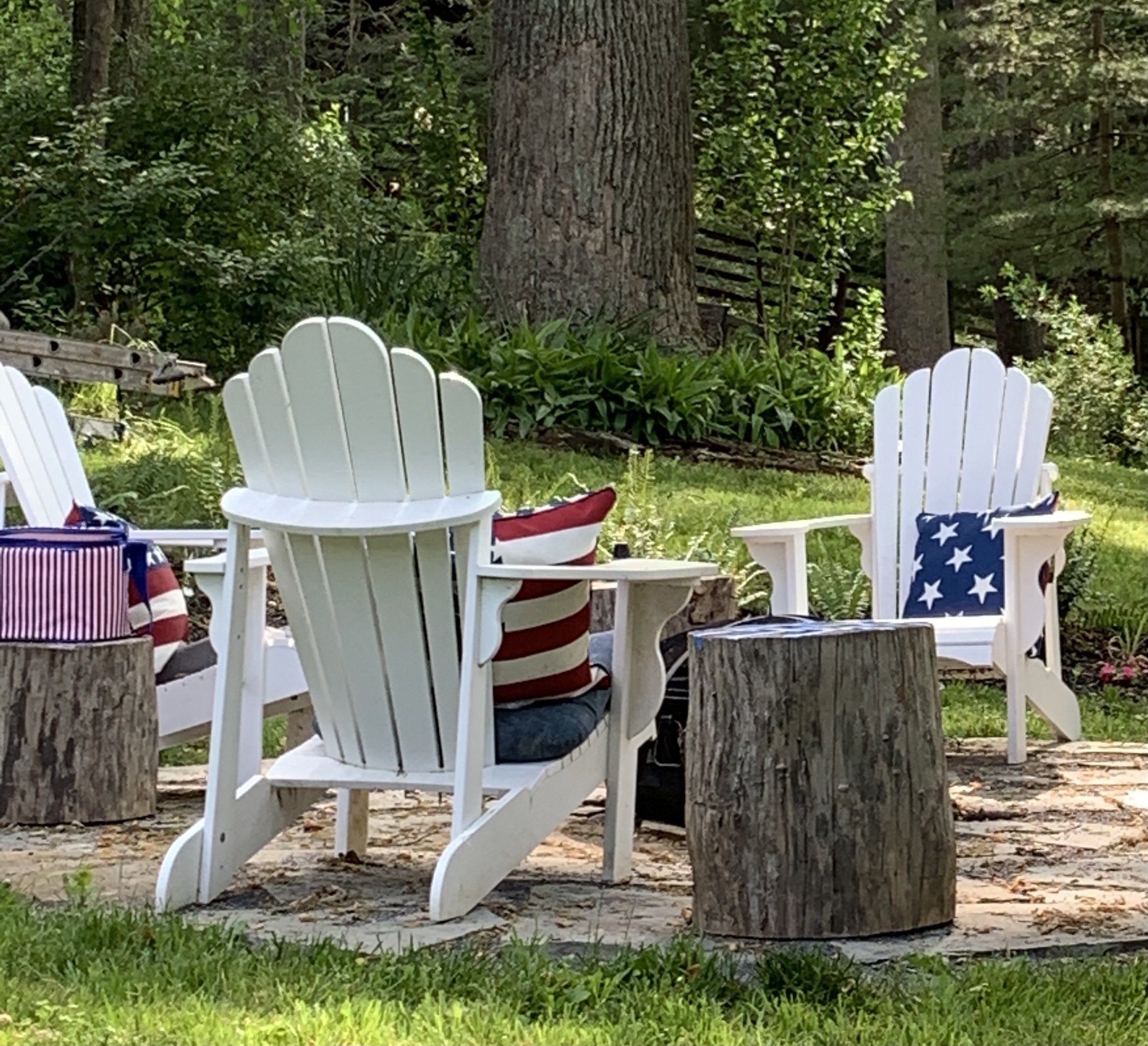 Even with a fire going, sometime there's a chill in the air. I like my guests to be comfy so I just purchased these super cute cotton beach towels from TJ Maxx to use as wraps by the fire. They are thin and super soft, not too big but perfect for a layer of warmth. They have so many colors to choose from.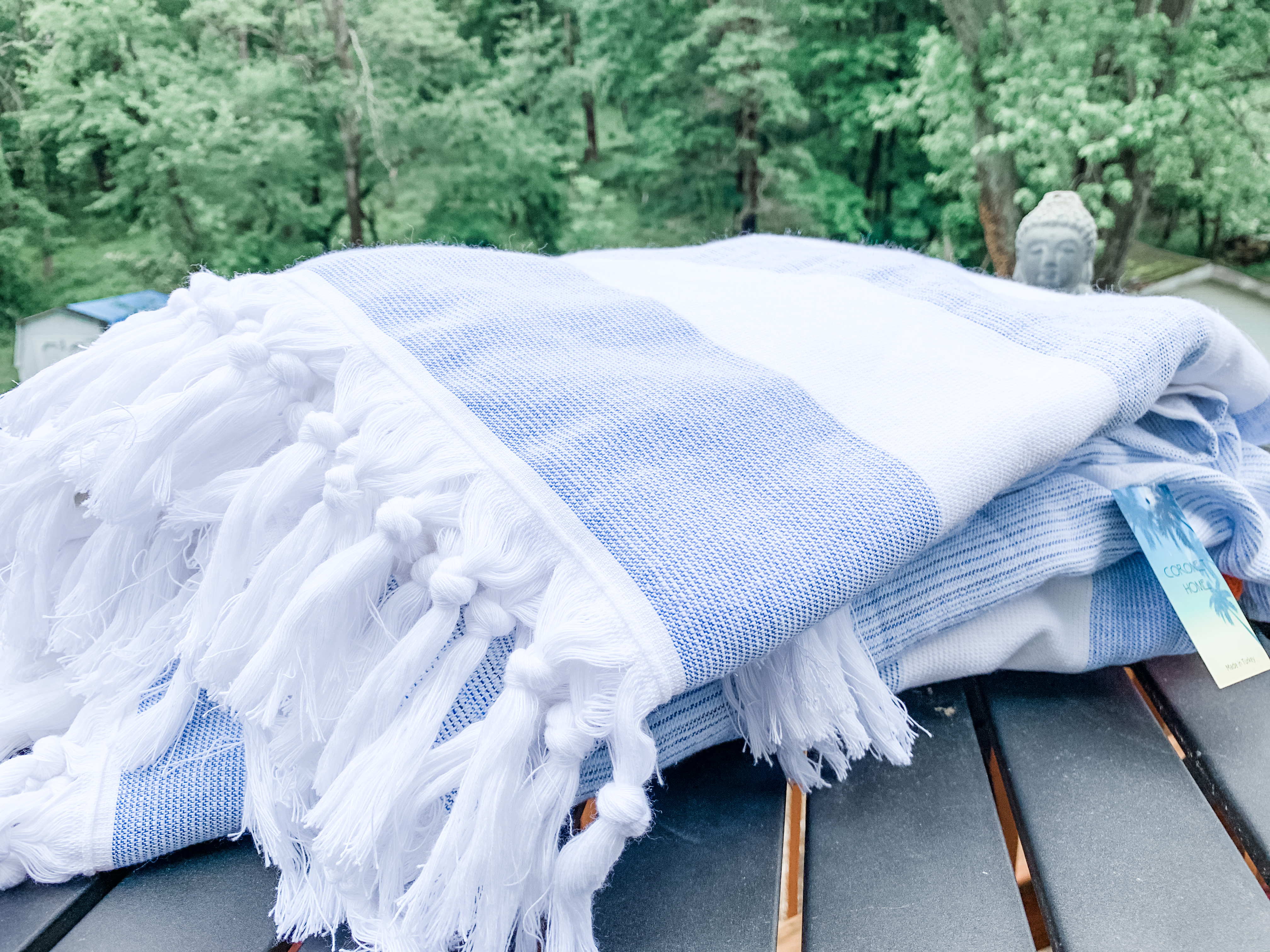 I decided to use this vintage cooler for a cute container when not needed.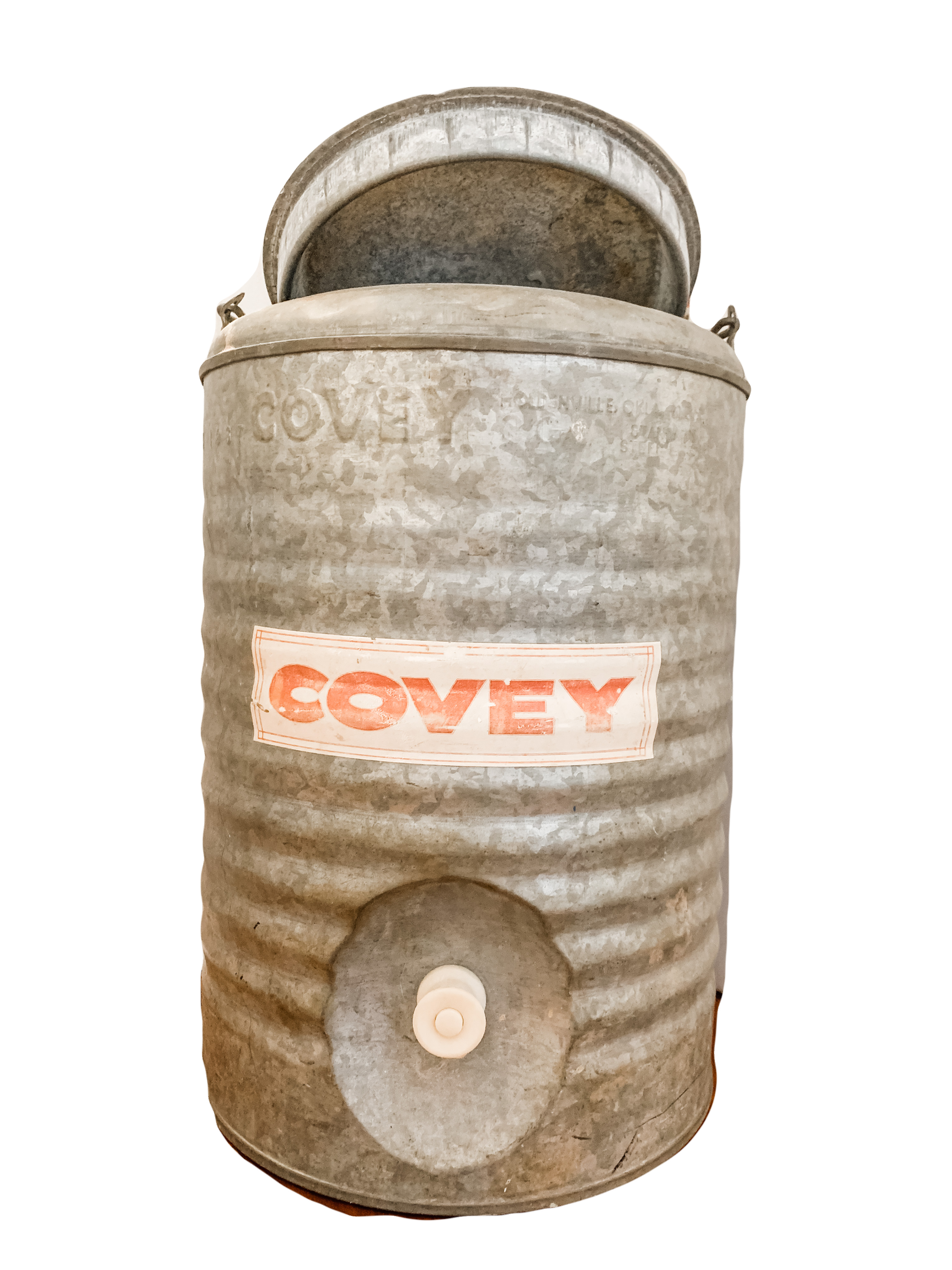 Thanks for stopping by to get the details behind any Patriotic Party event.
Have a wonderful weekend as we keep in mind those we lost fighting for our great country.
XO, Regina
Affiliate Disclosure
Sometimes I use affiliate links. What does that mean? It means that if I've used a product or service and liked it, and that product or service has an affiliate program, I sign up for it. Then, when I mention that product or service in one of my blog posts, I link to it using my affiliate link. I may receive a small commission if you purchase a product at no extra cost to you.