If you are looking to add whimsy and visual interest to your garden, l will show you how to use vintage containers for a unique garden.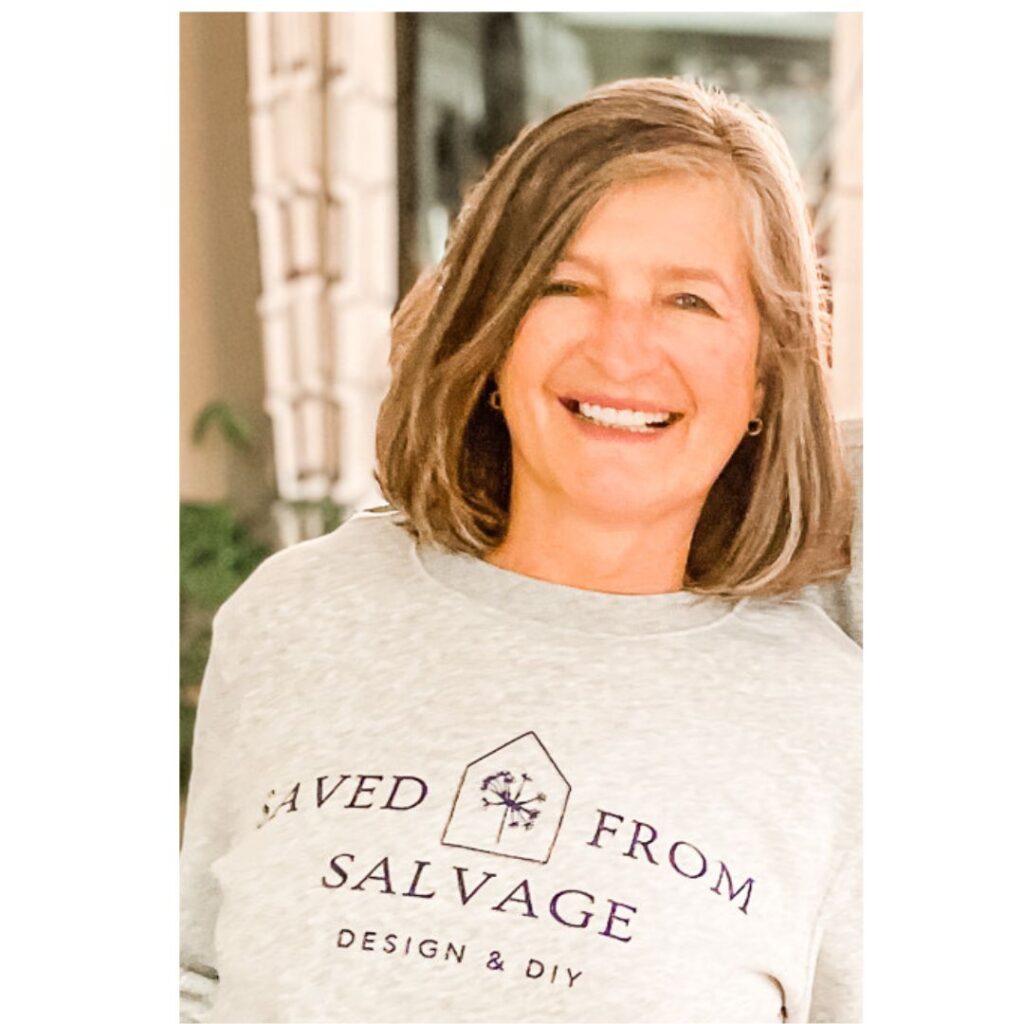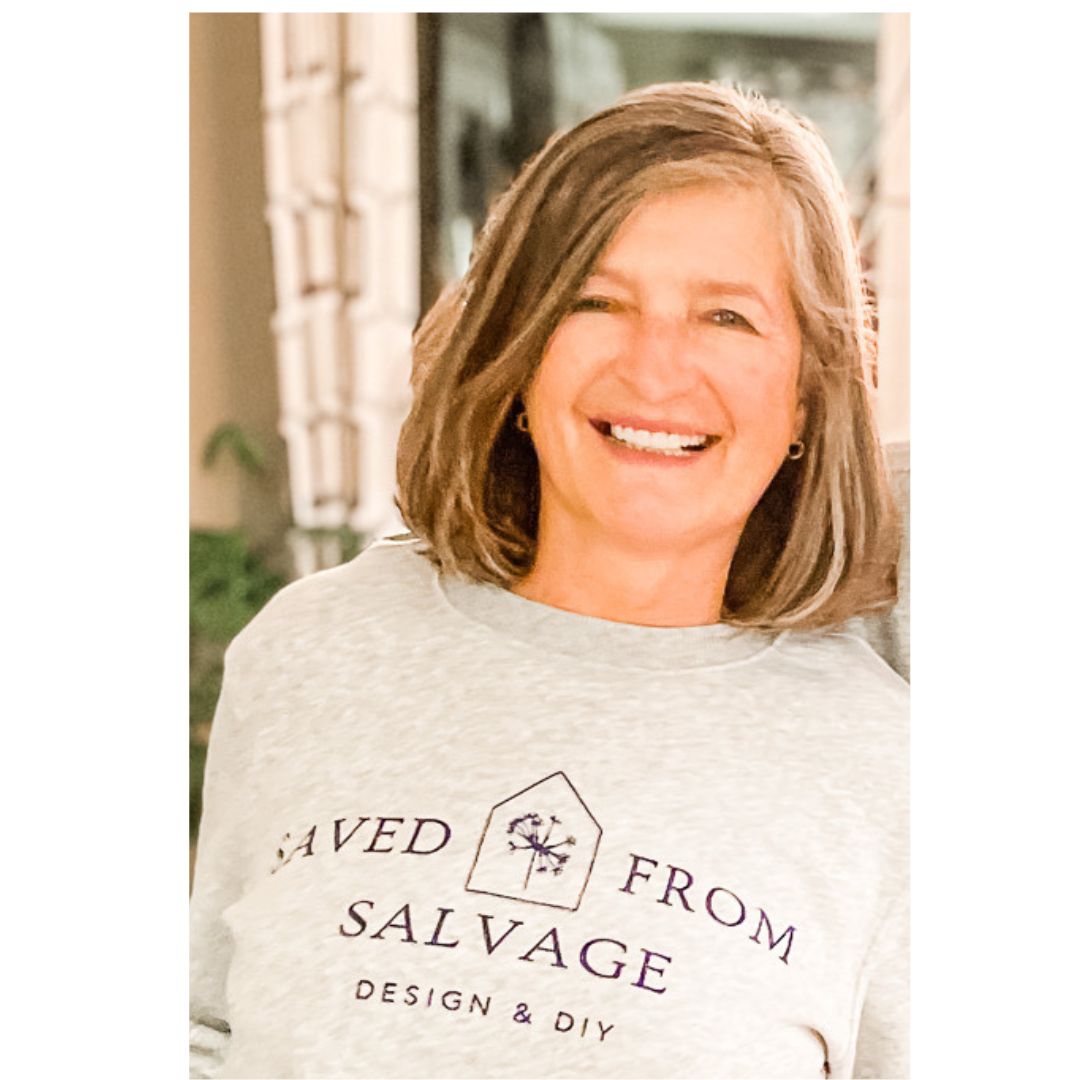 Hi, I'm Regina and this is Saved From Salvage. I'm so glad you are here, I love to share DIY's, upcycling, furniture flips and more.
Welcome to the Handcrafted Society for May.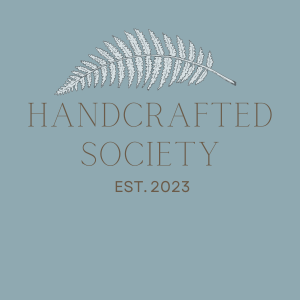 This month our medium is flowers, you will love the various crafts and ideas we are sharing. If you are coming from Wendy of WM Design House, what did you think about that absolutely adorable sweet pea arrangement? Oh the Whimsy. With Mothers Day coming up, flowers are always a good option, from a potted plant to handpicked flowers, to a walk in a local flower garden.
Since I had already updated my front porch for spring, I decided the perfect place to add some colorful flowers was on my deck, come along and see what fun I had.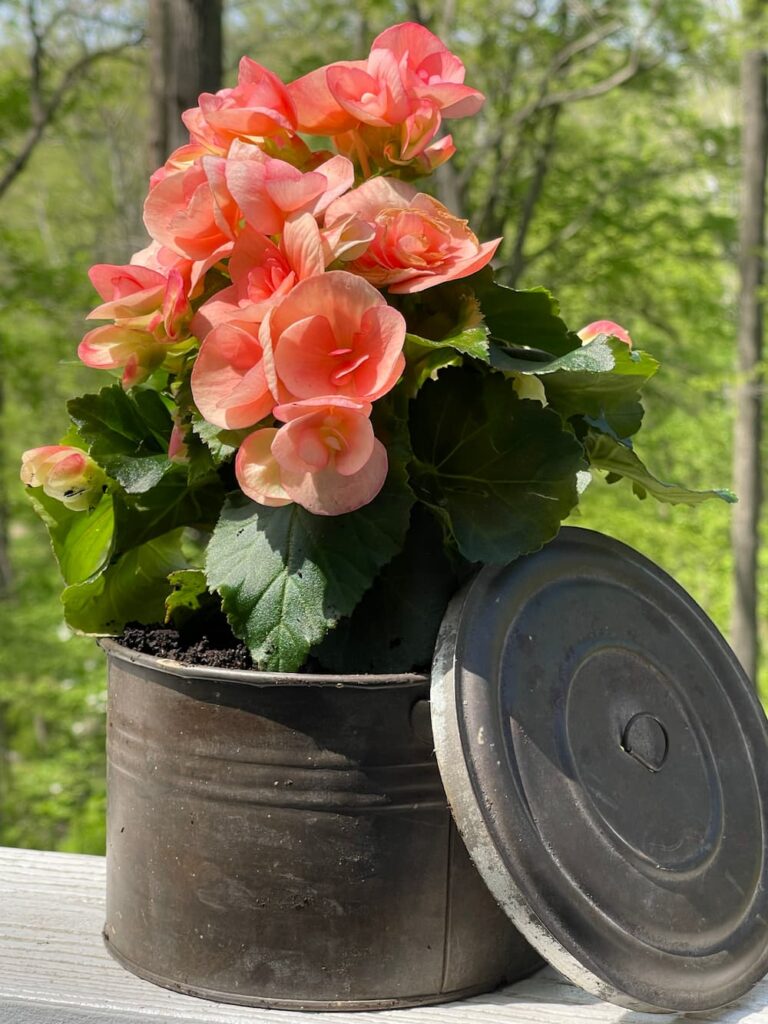 VINTAGE CONTAINERS FOR A UNIQUE GARDEN
Do you just love vintage? I think that vintage containers create a unique garden.
When I decided to add interest by incorporating rusty and old items, I started looking around.
Some of my items were flea market finds, and certainly are unusual containers for plants.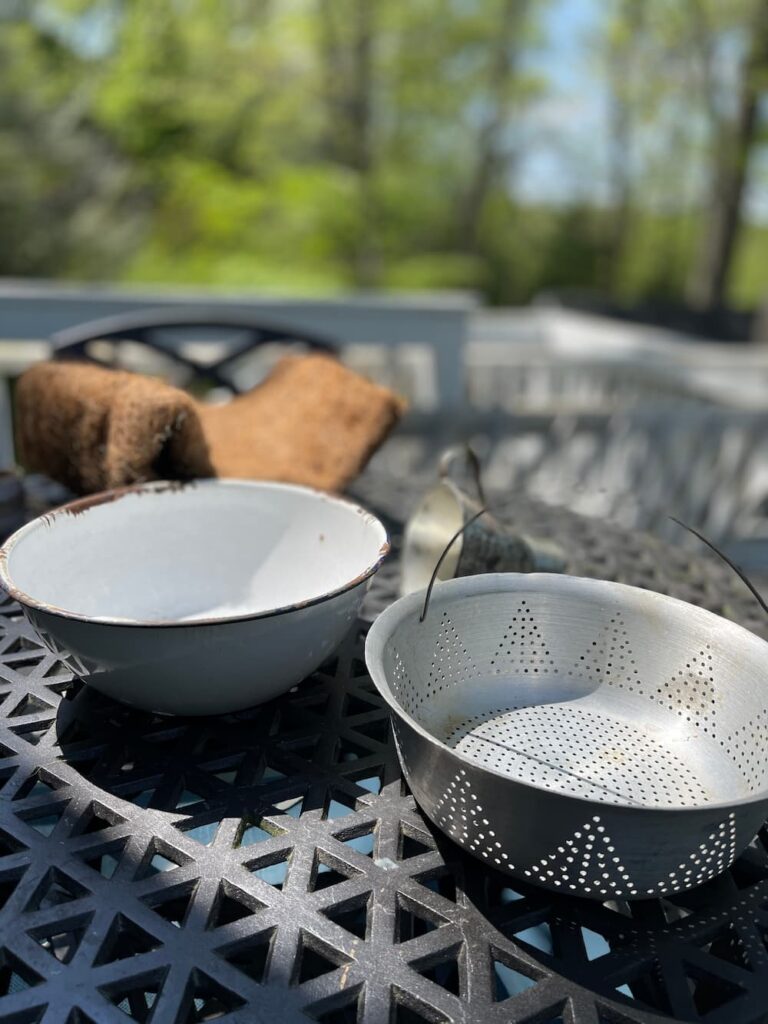 These types of containers could be found in your kitchen, at garage sales, or a great place is a thrift store.
My containers included a colander with ready made drainage holes, a vintage funnel, an enamel bowl and a small canister with a lid.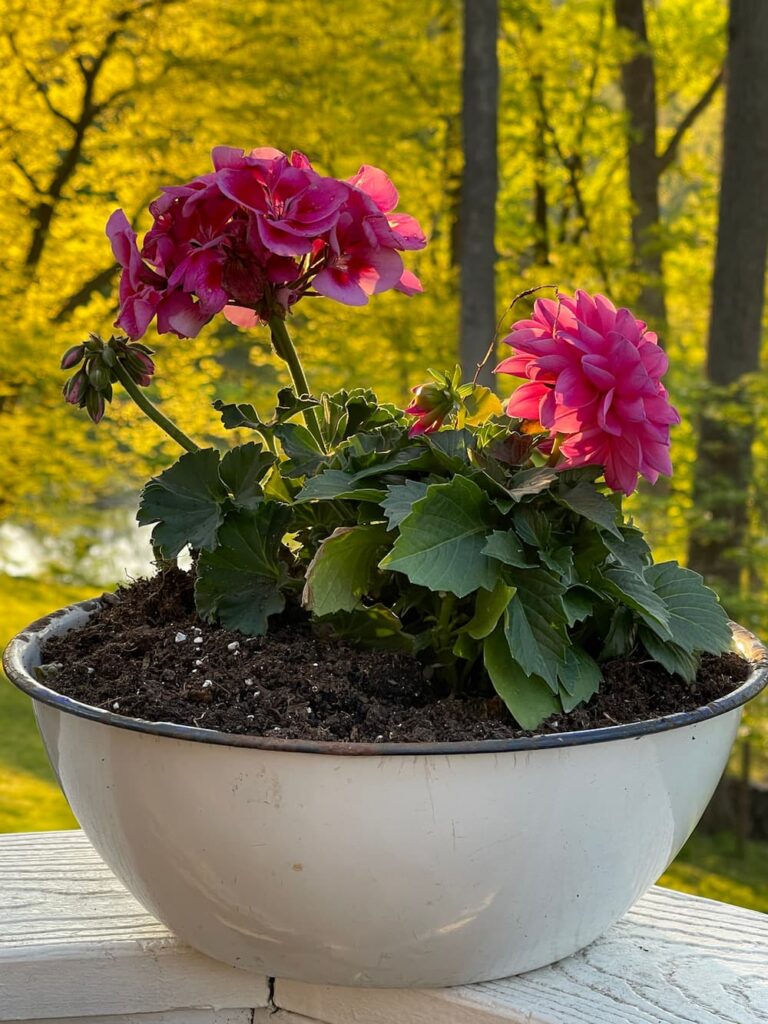 Each piece has a little history and definitely adds interest to the garden. It might just make you stop and think, hey I can use this or that for my plants too.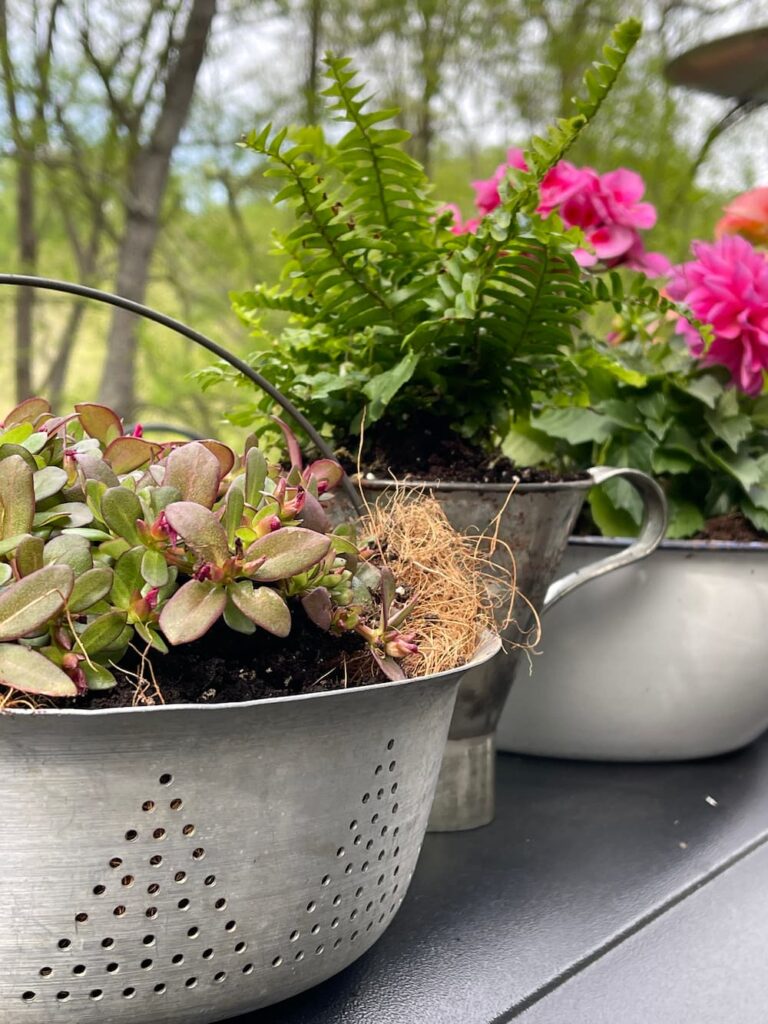 Sure you could go to garden centers and pick up beautiful pots, but a better way is to make your own unique garden containers by searching thrift stores, and looking around your home for creative ideas to plant your favorite flowers.
PREPPING YOUR CONTAINERS FOR PLANTING
This is an easy way to conversation pieces to my small space. Yes I could use any ready-made container and I do have some traditional garden pots, but the unusual garden container is my preference.
You just have to do a little prep. This doesn't take much at all. A drill was the only tool I needed for this project.
I love that I could give new life to these vintage pieces. Some of these are more shallow containers so you have to be careful what to plant.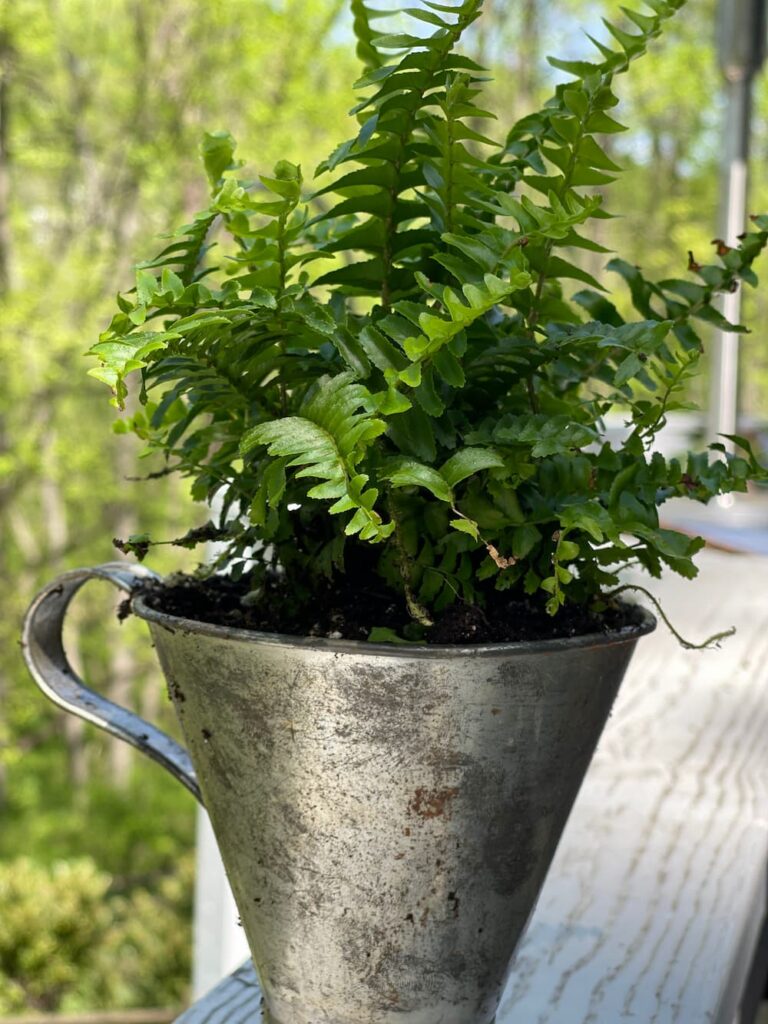 For the funnel, I added strips of coco liner to the bottom. It holds the dirt in and allows water to drain.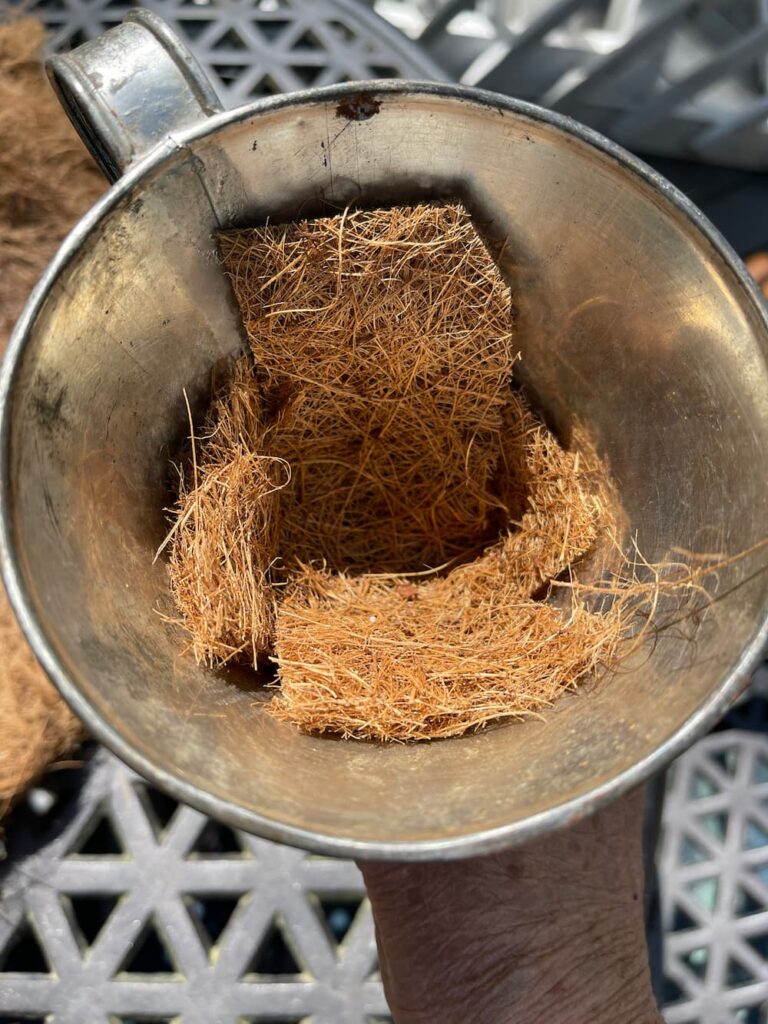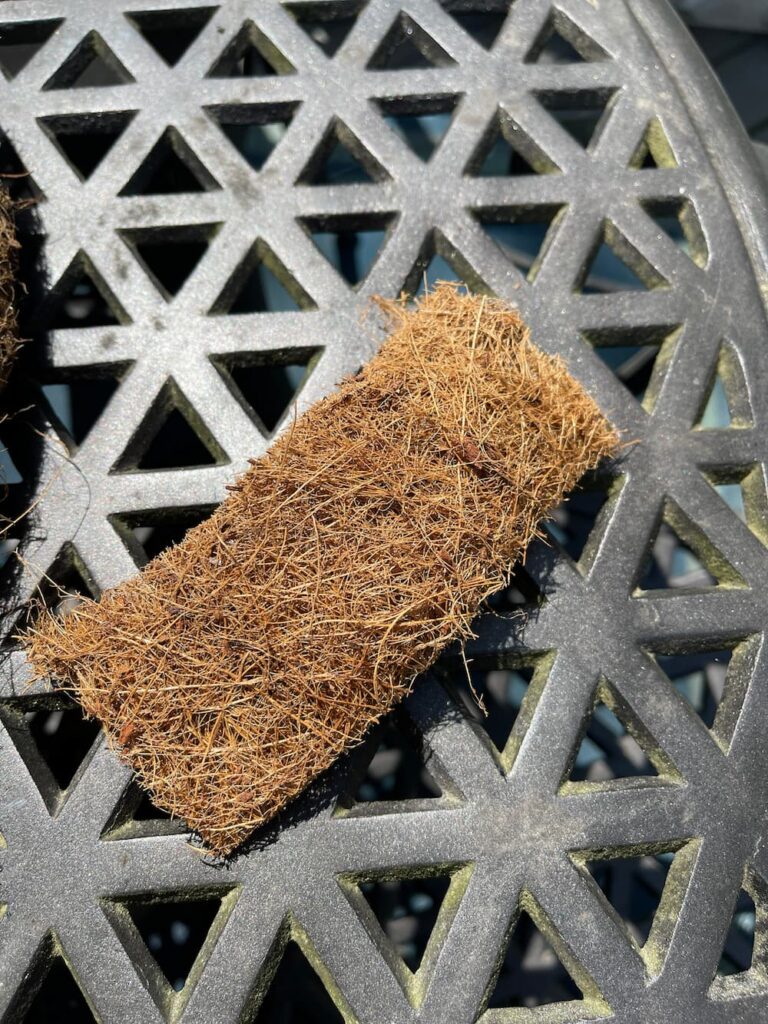 The colander was easy, I lined the bottom with another larger piece of coco liner and then added my Portaluca.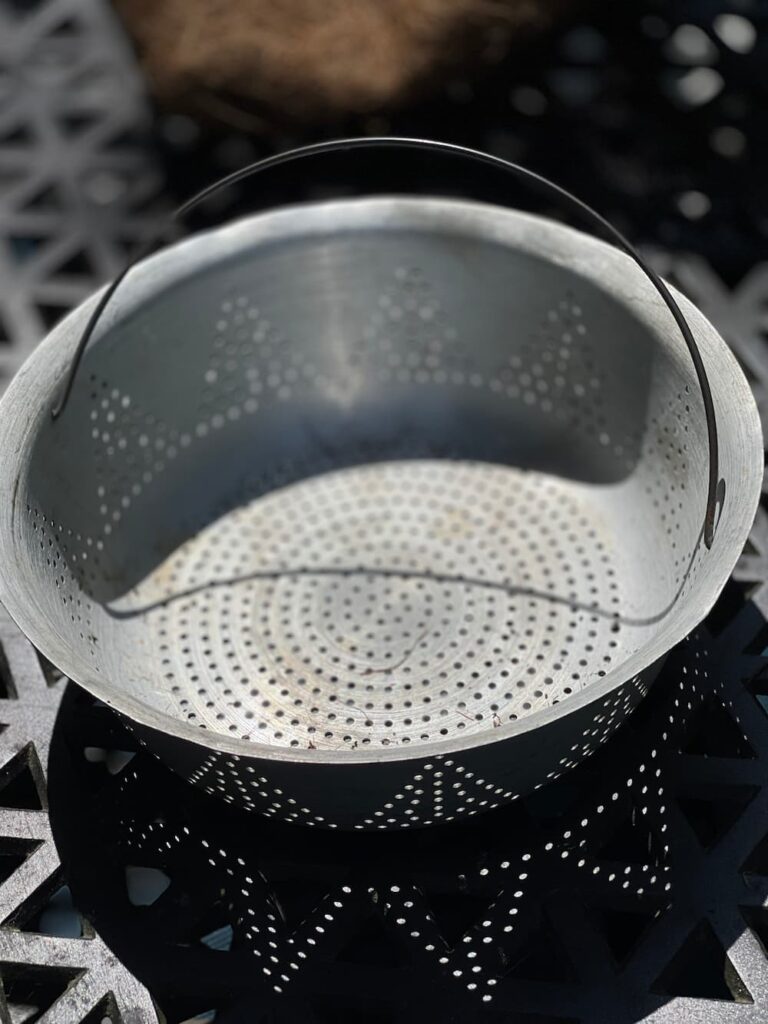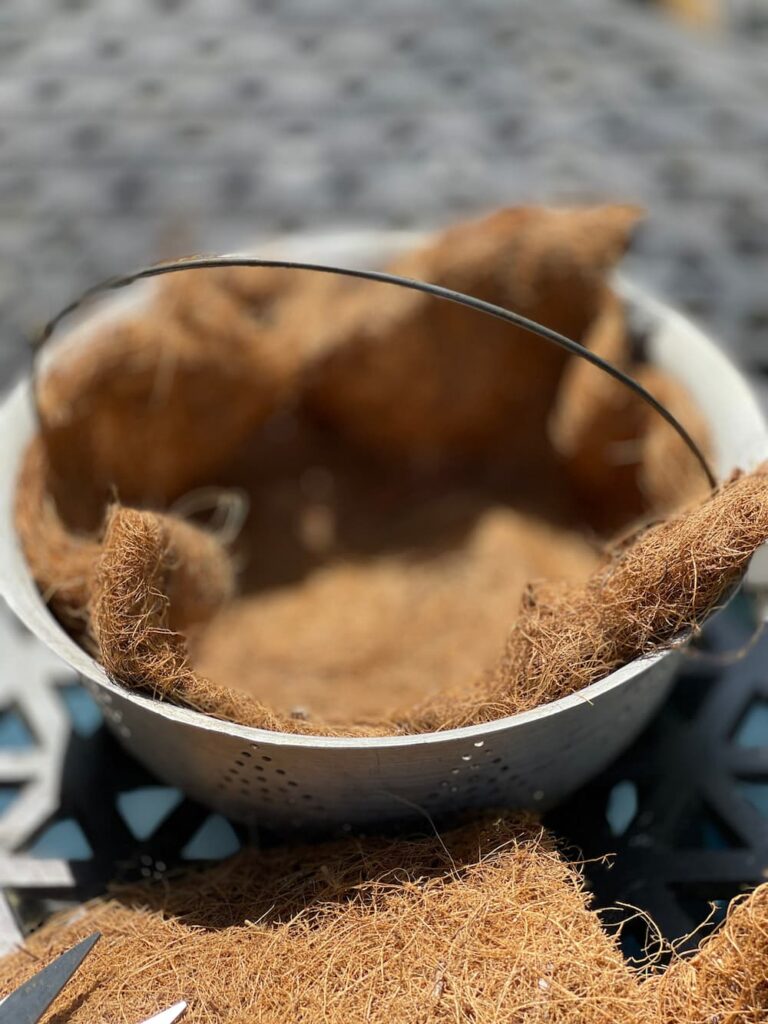 This looks so cute, I could use the handle to hang it from one of the hooks on the deck also.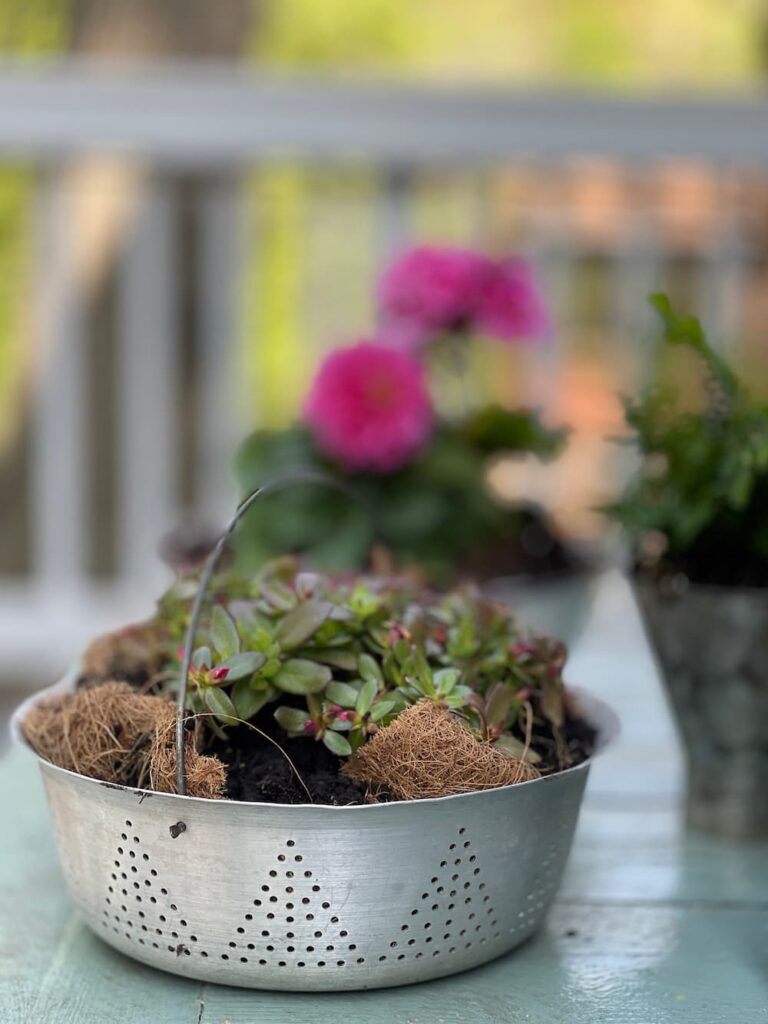 For the last container, the canister with the lid. I drilled 3 tiny holes in the bottom and added some pebbles before I put in the potting soil. This was my mom's so when I can use her things, it's always more special.
This may very well outgrow this container but I just loved the colors together.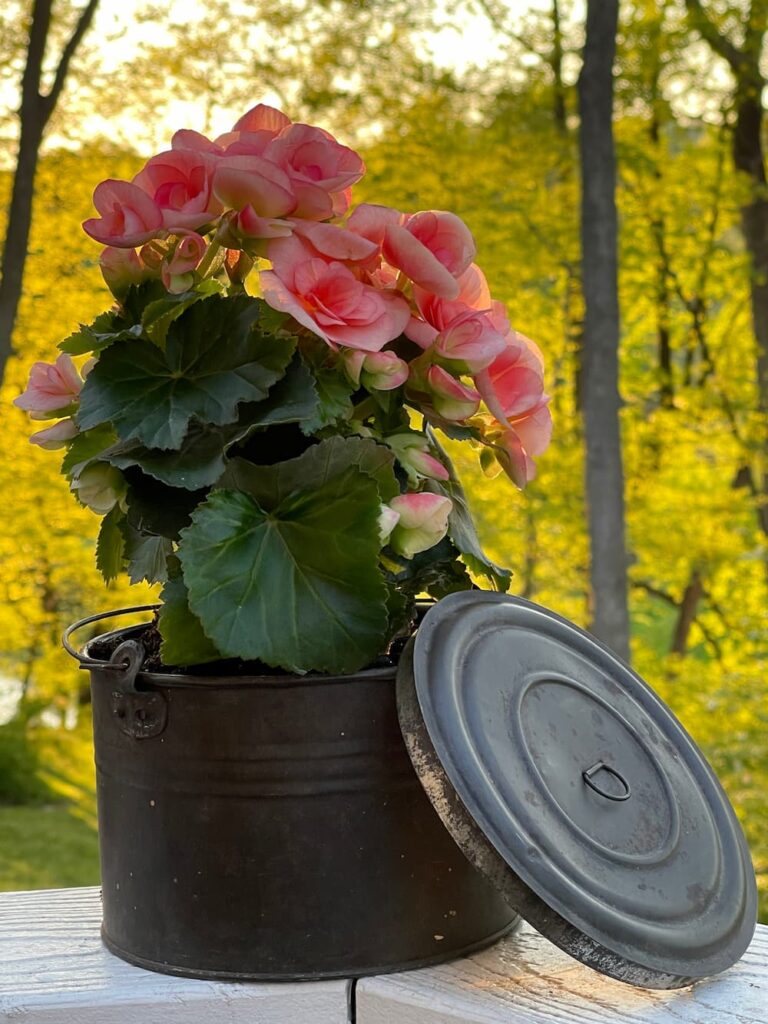 SELECTING PLANTS FOR MY CONTAINERS
​
I made a plant list then went off to get my flowers. So, I wanted a mix of plants and obviously ones that made good container plants.
I decided to stick to pinks and oranges and colorful foliage for my pops of color on the deck.
The best plants for the deck do well in partial sun/shade, so the types of plants I chose were:
Geraniums
Dahlias
Begonia
Ferns
Hosta
Just make sure you have the right soil and you provide proper care.
My deck gets some sun early and some sun late then shade mid day.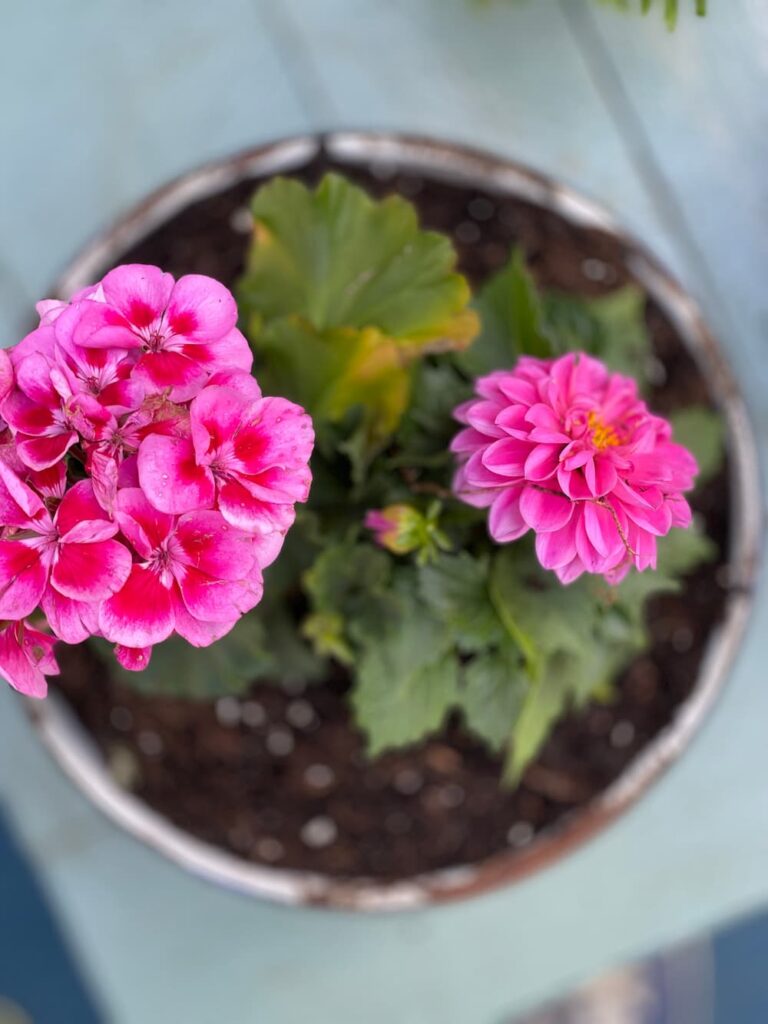 I typically move my plants around on the deck but my pots of Hostas, ferns and begonias can stay in the most shady spots.
MORE CONTAINER PLANTING IDEAS
I love to use container garden ideas even in my flower beds. It doesn't always have to be a vintage container to make your garden unique.
I have an old clay pot that had broken and I propped it up in the garden and it looks like they are spilling the flowers out of the container.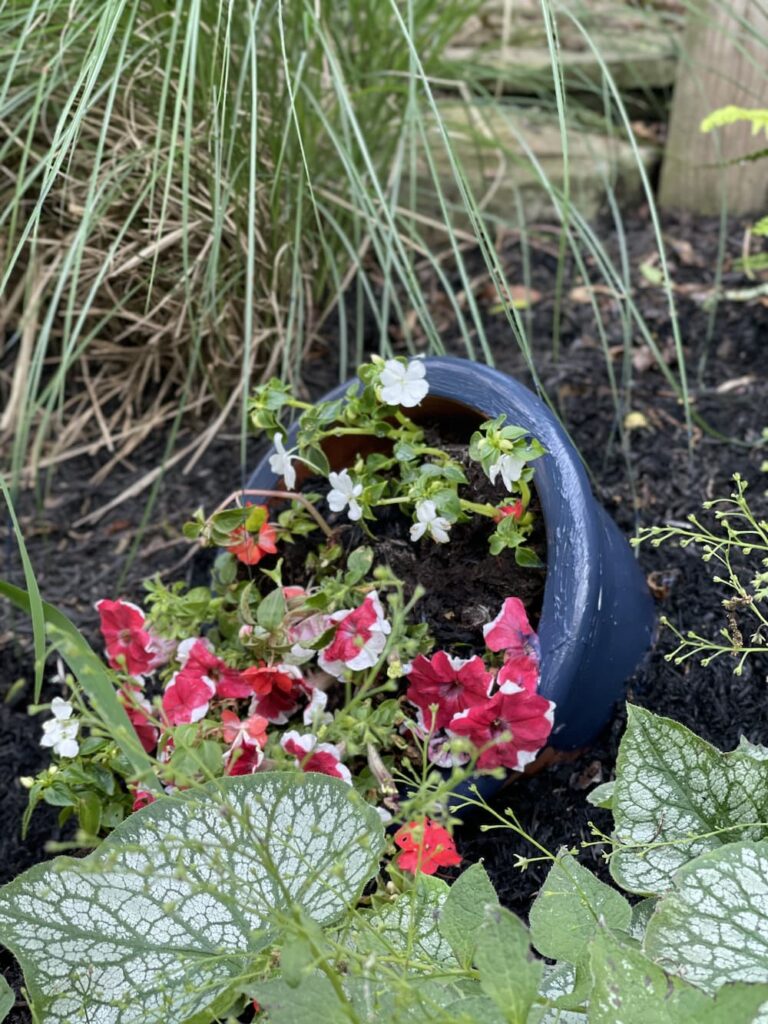 In my shady areas, I have impatiens and hostas. Where there is more sun, I have an old copper kettle with creeping jenny. It' still early but soon it will be spilling out of the kettle.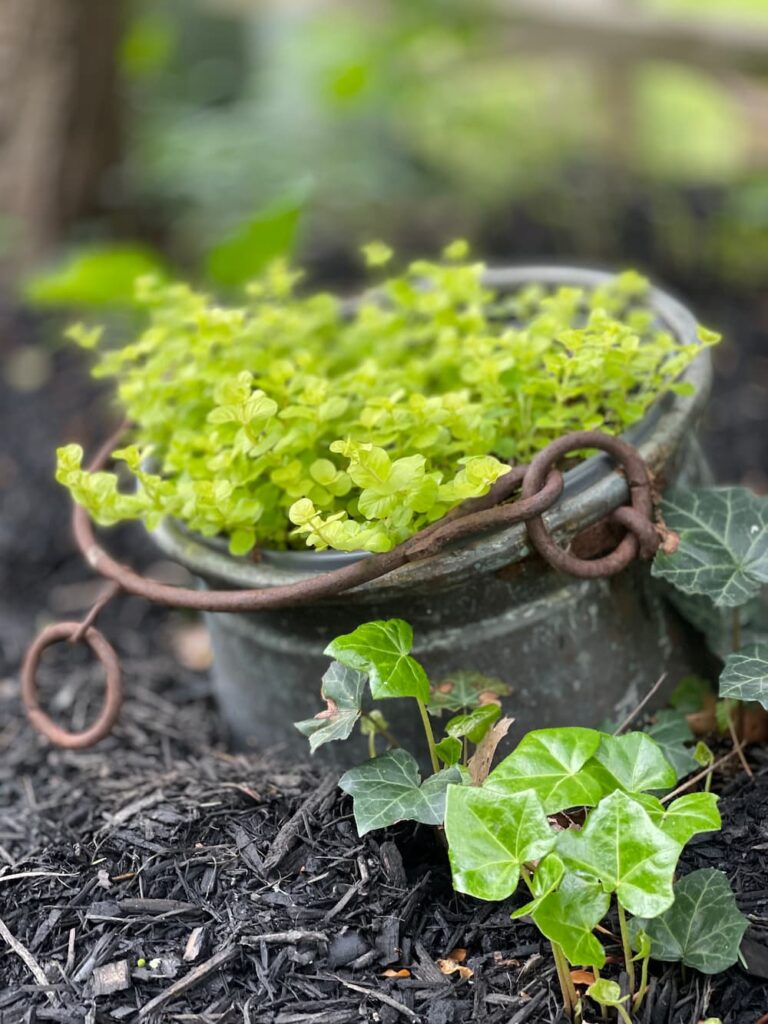 I just can never bring myself to spend much money on pots, so I usually buy plastic outdoor planters or sometimes I've found them on the side of the road.
A great way to bring them to life if to give them a coat of paint, typically spray paint. There are other ways to add interest to your garden area, I have a small patio underneath my deck and I think an old chandelier would look amazing there.
I've seen a really. unique container made from a vintage train case, if I were to add that, I've be living alone.
I've also seen dressers with drawers open and planted full of flowers.
Below, this pot has no bottom so it's perfect for my Hostas to pop through each year.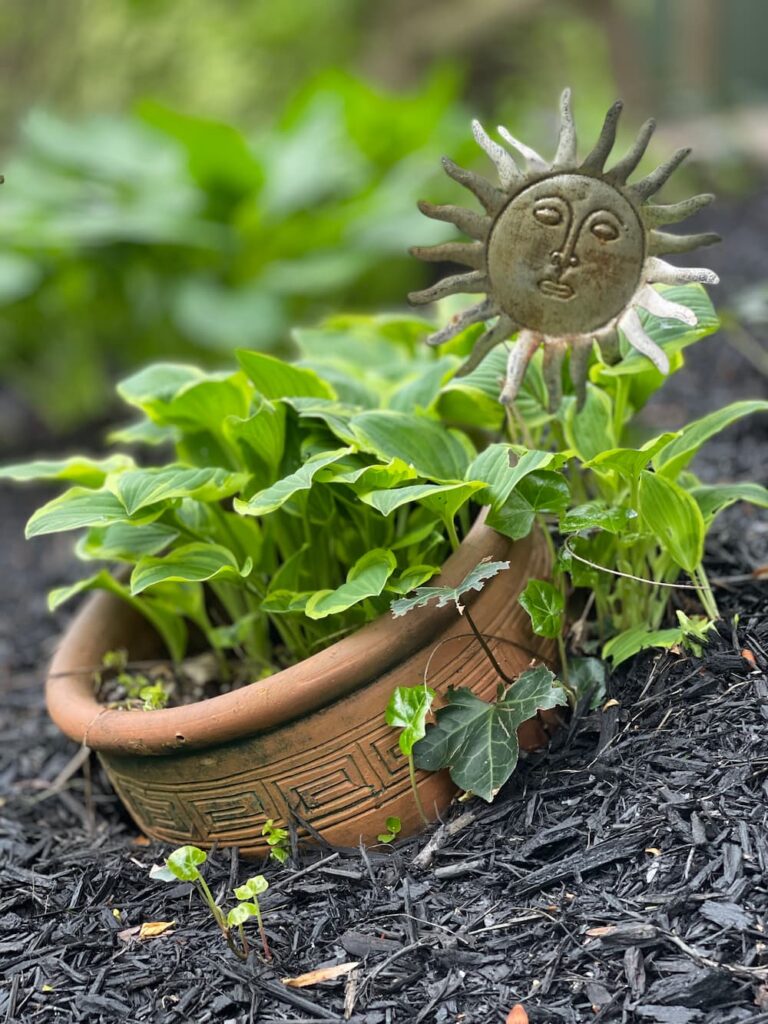 I do have an old tool caddy that would be perfect for small plants or for a herb garden.
The best part about adding vintage pieces to your garden is there is no rules. If you love it then it's a good choice.
I hope you enjoyed how I added some vintage containers to create a unique garden – I certainly did.
Up next on the HandCrafted Society is Michelle from Thistle Key Lane, Michelle created the cutest art from pressed flowers, they really pop against the navy. You can see it here.
HANDCRAFTED SOCIETY FLOWER POWER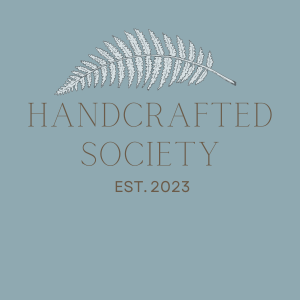 Be sure to click on each of these lovely pictures to get all the details on each project from the Handcrafted Society and our special guest this month Rachel from The Ponds Farmhouse.
IF YOU LOVE FLOWER PROJECTS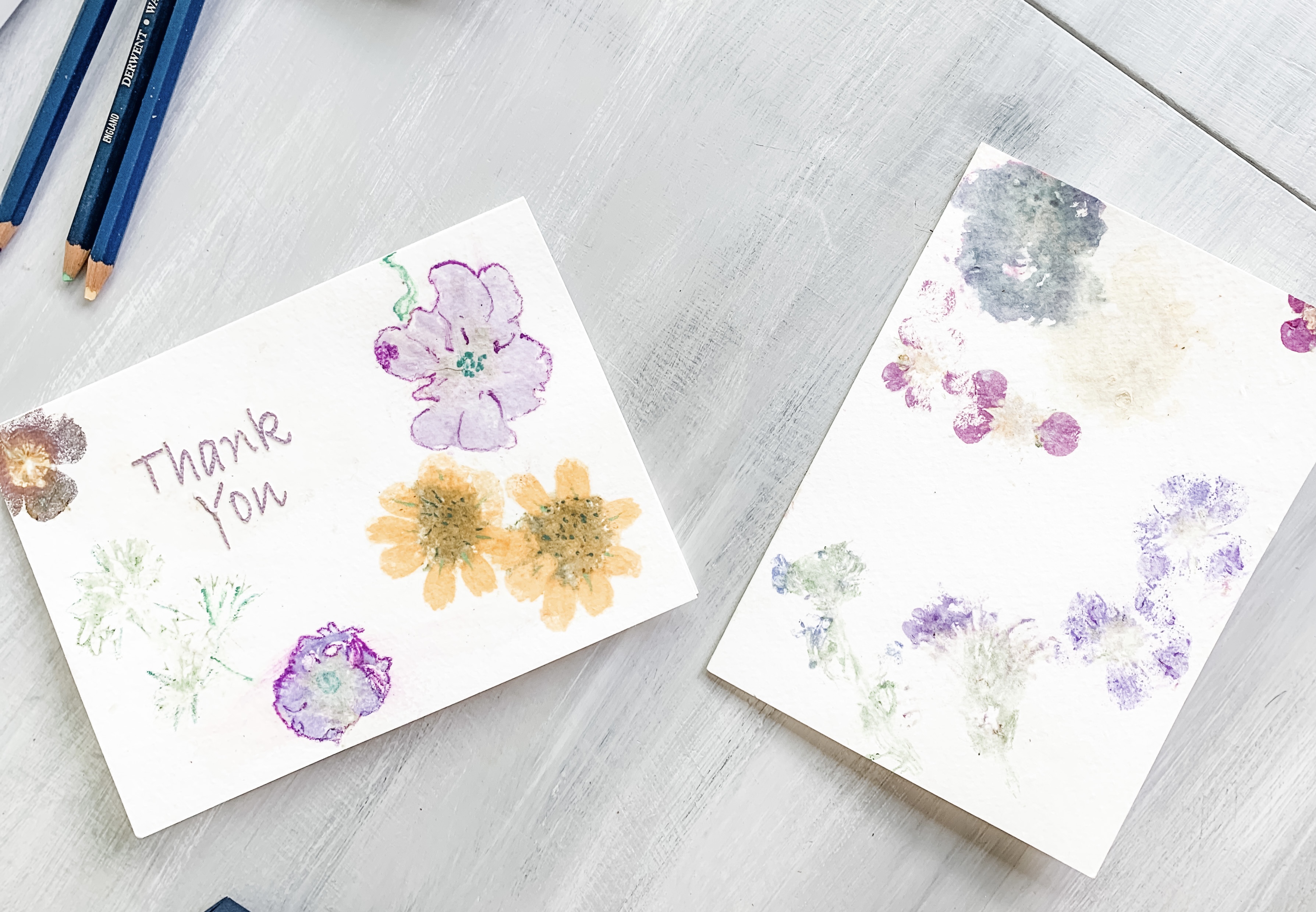 Have you ever tried Flower Pounding? A fun and creative project you can do with flowers. You can see the post here.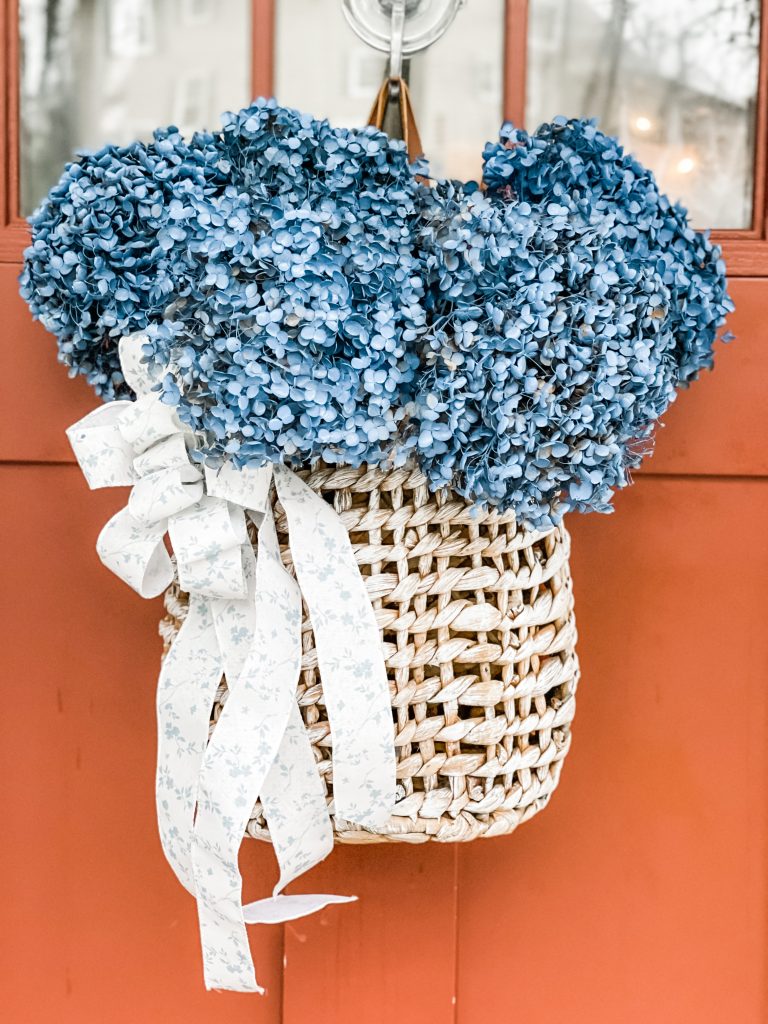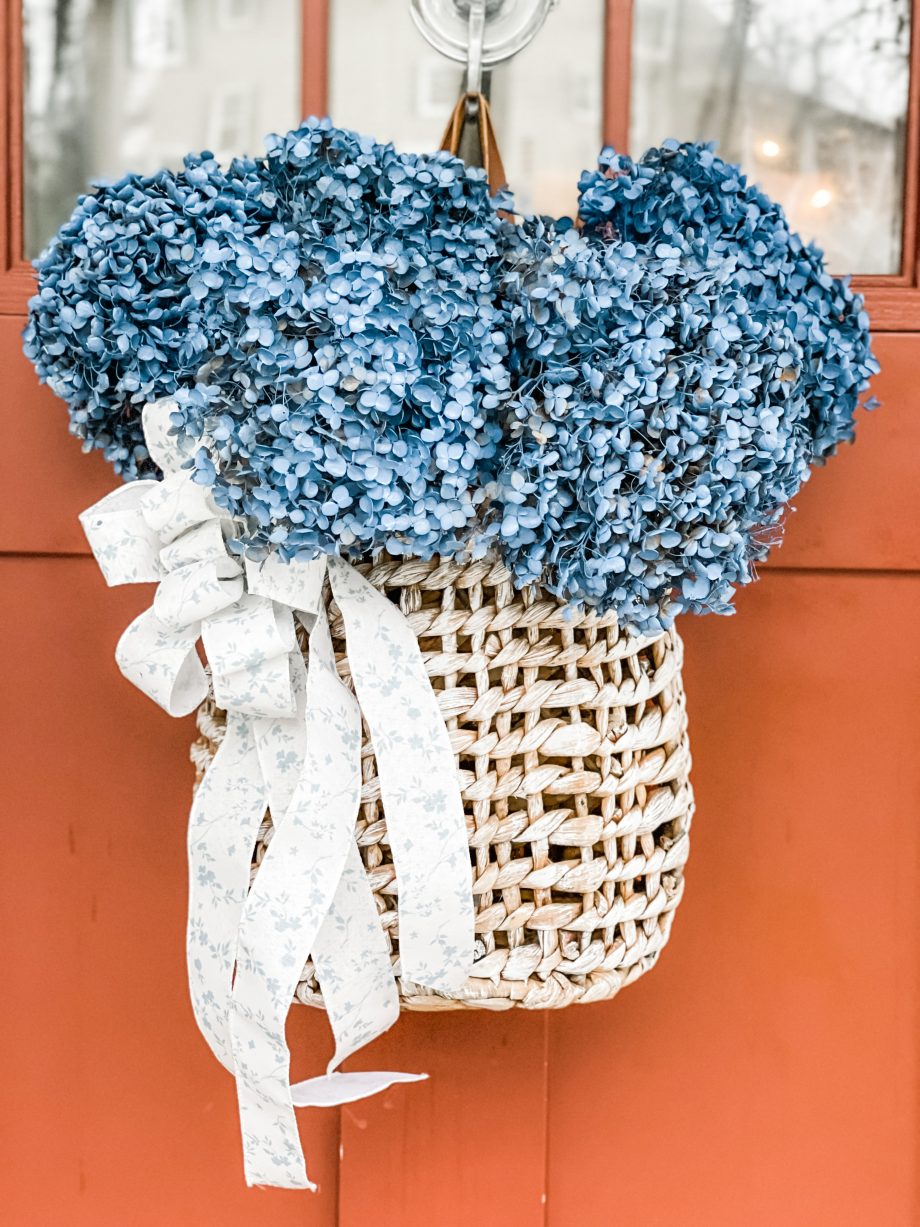 This basket is full of real hydrangeas, see how they turned so beautiful here.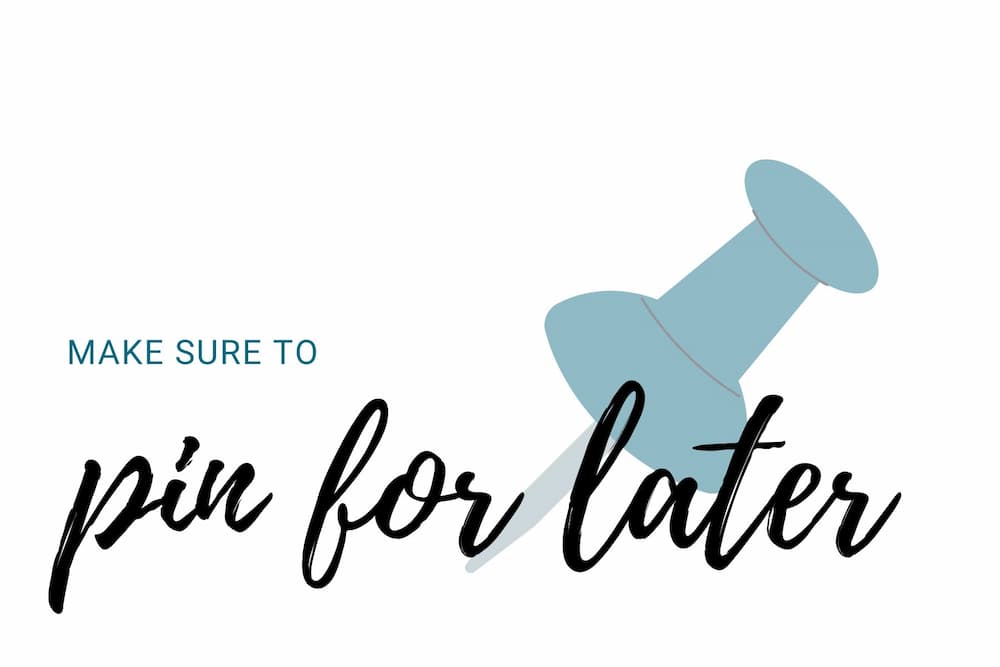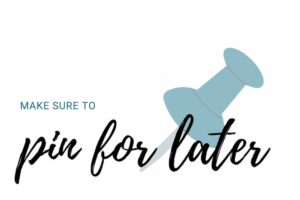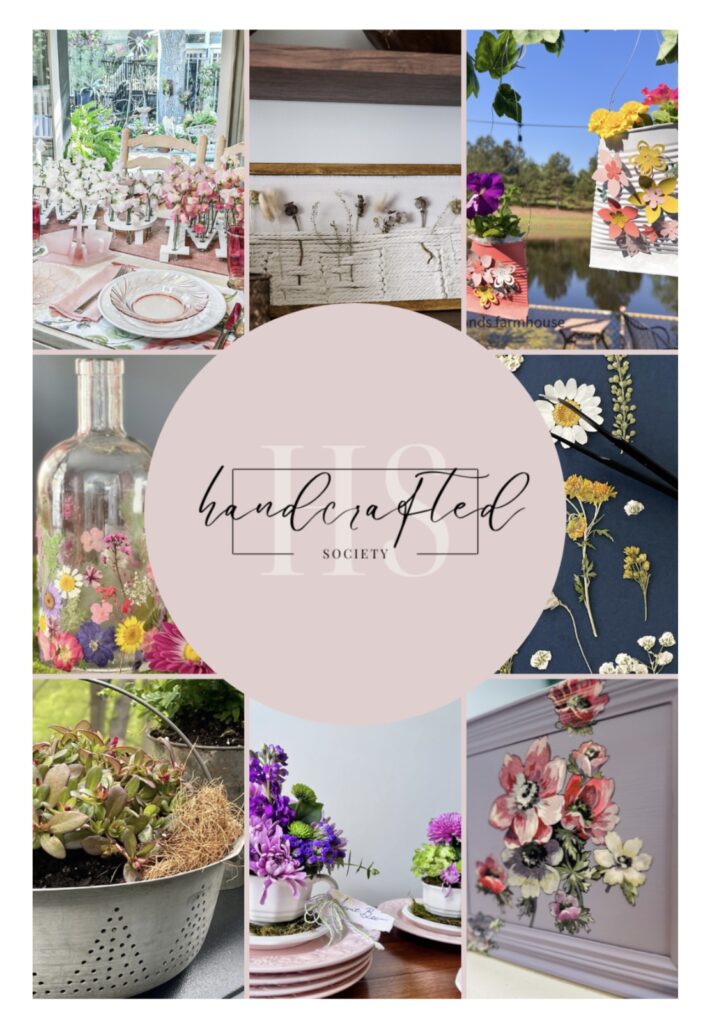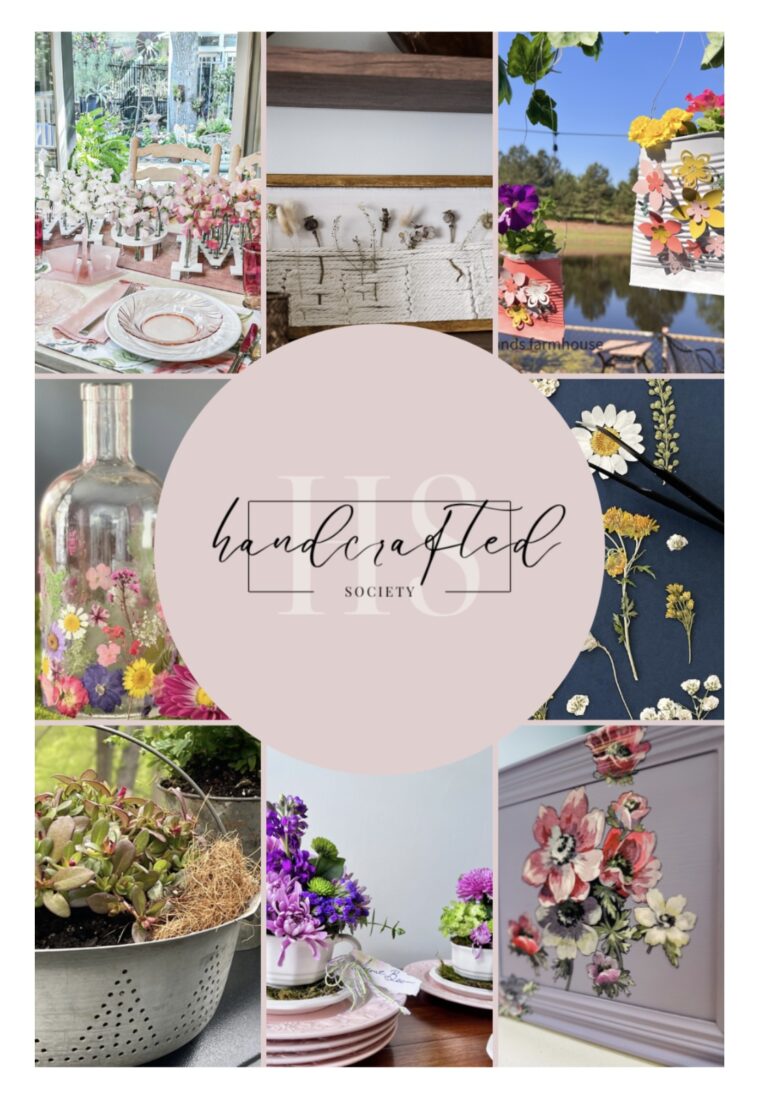 SHOP GARDEN ITEMS
This post contains affiliate links. If you purchase from one of these links, I receive a small commission at no additional cost to you. Thanks for supporting my small business.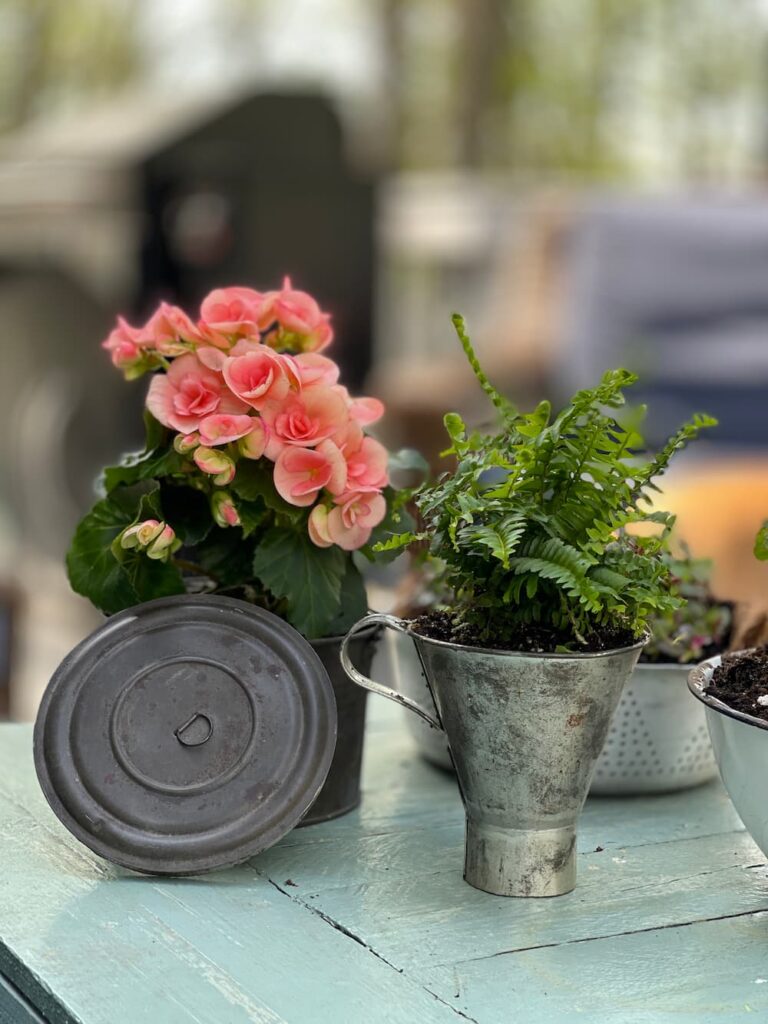 Thanks so much for stopping by. I hope you enjoy whatever type of garden you may have, on your balcony, deck, yard or patio.
Until next time,
XO, Regina