I'm going to show you the fastest and easiest way to make a fresh wreath.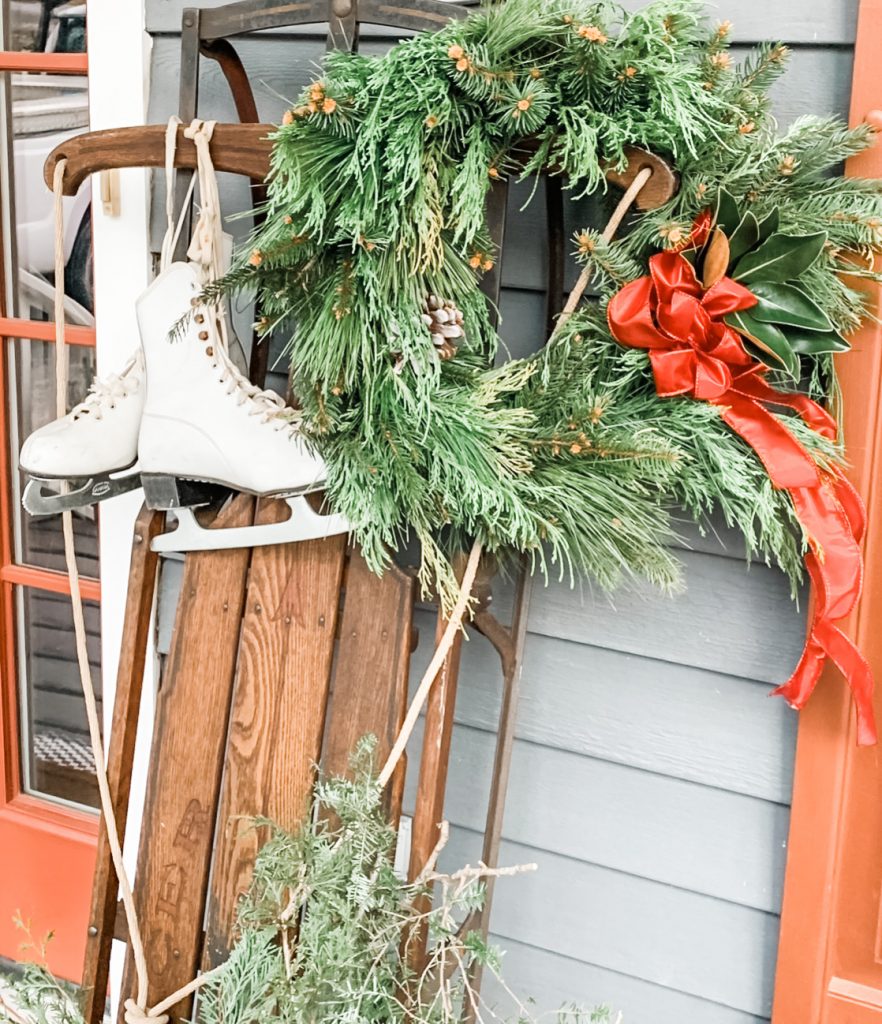 Do you have a wreath on your door? No? Let's go – there's still time!
I'm serious, in minutes you can create the most beautiful wreath for the holidays. Just keep reading.
Maybe one day I'll have a faux Christmas Tree, but not yet. Since I just love the smell of real greens, whether from a fresh cut tree, in a wreath or planter, I'm sticking with real for now.
Everyday when I open the storm door, the smell of fresh greens hits me, it's better than any candle scent.
Enter my Simple & Easy Fresh Wreath.
FRESH WREATHS TAKE ONE
I began making my own Christmas Wreaths several years ago at work. We regularly made swags but after watching a few You Tube videos, we decided to tackle wreaths. They weren't that difficult but they took long and sometimes they were not the sturdiest.
You began with a bundle of florist wire and wrapped each bundle of greens, one by one onto the frame. You didn't cut the wire, you just attached each bundle continuously until you filled your frame.
It requires constant tension on the wire to make sure the end result is stable, sturdy and nothing falls off.
A few years ago I hosted a wreath making party.
A friend who attended the party told me the sad story of her wreath being dropped from up high as her hubby was putting it up. It didn't survive the fall…Well that's not acceptable I thought, I need to figure out a way to make them hold up and make the whole process easier.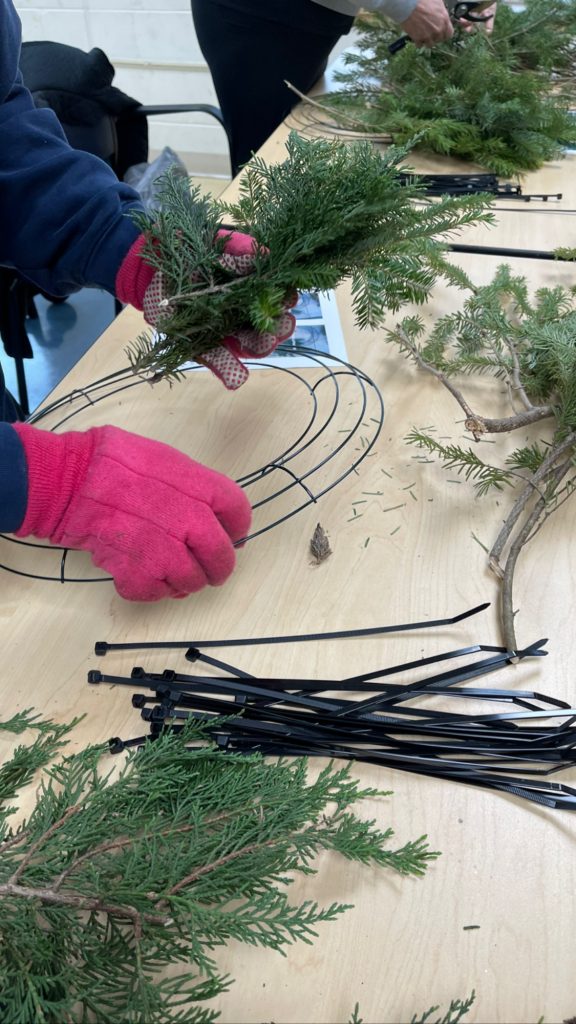 FRESH WREATHS TAKE TWO
A year or two ago I decided to try something new. I ditched the floral wire (sorry to any florists) and I used zip ties to attach each bundle. Wrap – Pull – Zip – Done. I actually found green zip ties that matched the wreath frames perfectly.
STEP BY STEP: A SIMPLE FRESH GREENS WREATH
STEP ONE
The first step is to gather your greens. A variety is my favorite but you can always make the entire wreath from one type of greens. You really don't need that much to create a beautiful full wreath
After you gather your greens, trim them to about 9-10 inches. Put together a bundle, making sure you use roughly the same amount for each bundle. A typical wreath frame would take about 10 – 12 bundles to fill it in completely.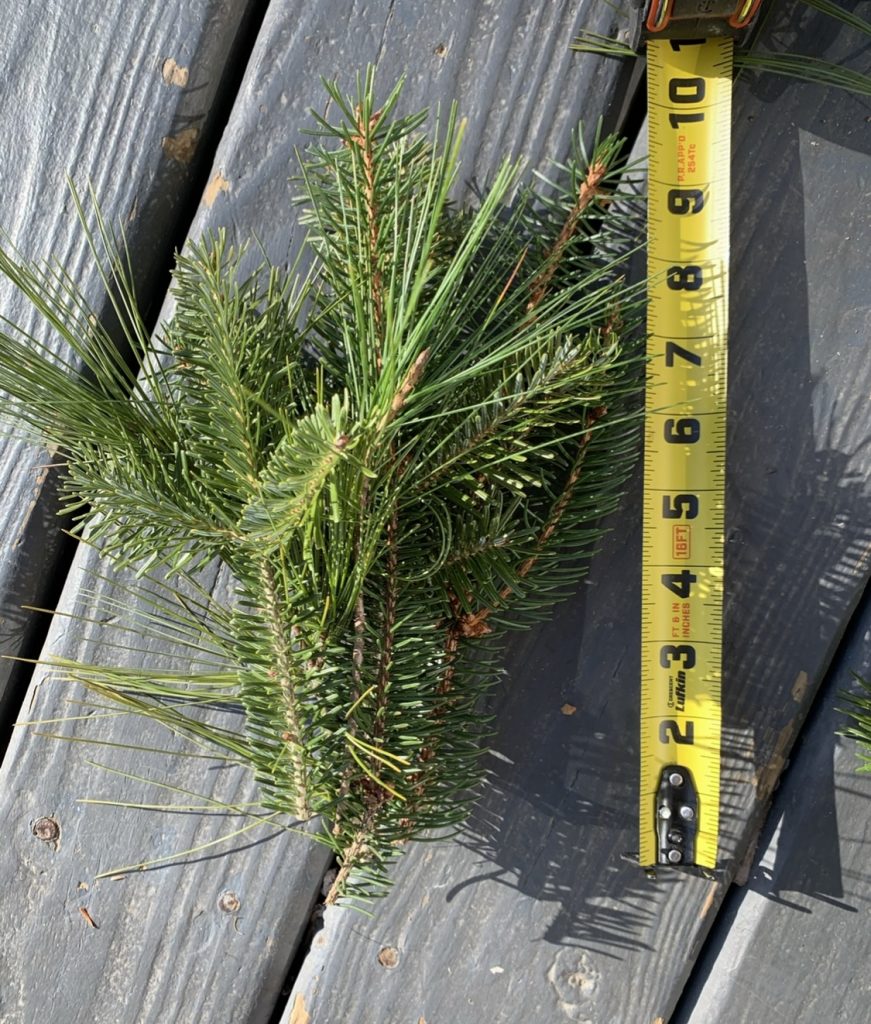 STEP TWO
The next step is to attach a bundle to your wreath frame with a zip tie. I recommend at least an 8 inch tie. You trim them at the end. Attach the bundle to the entire frame and wrap it around the base of your bundle. For the zip ties, I've used green but black works perfect. Even white would work because you do not see them.
After you attach the first bundle, you want to add the next bundle overlapping the previous one. Continue overlapping bundles until you think you are done.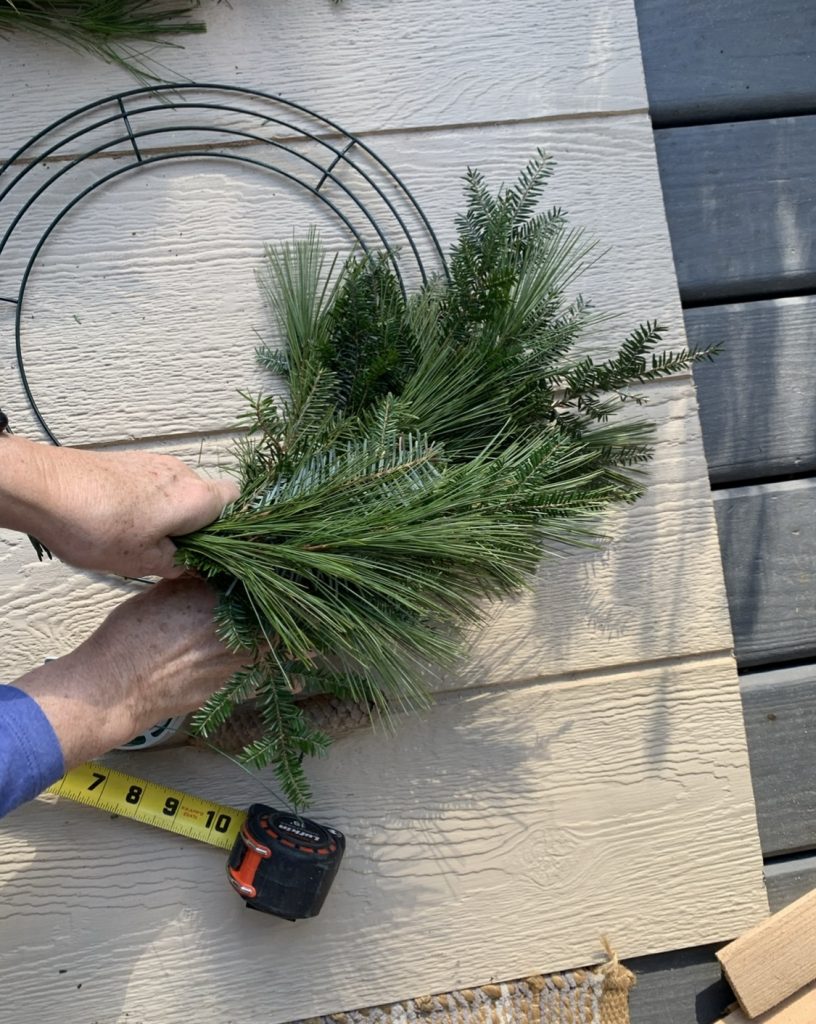 Then add one to two more to make it full. If there is a spot that is obvious where you stopped – that's where you can add your bow or any other items like pinecones, pods, balls.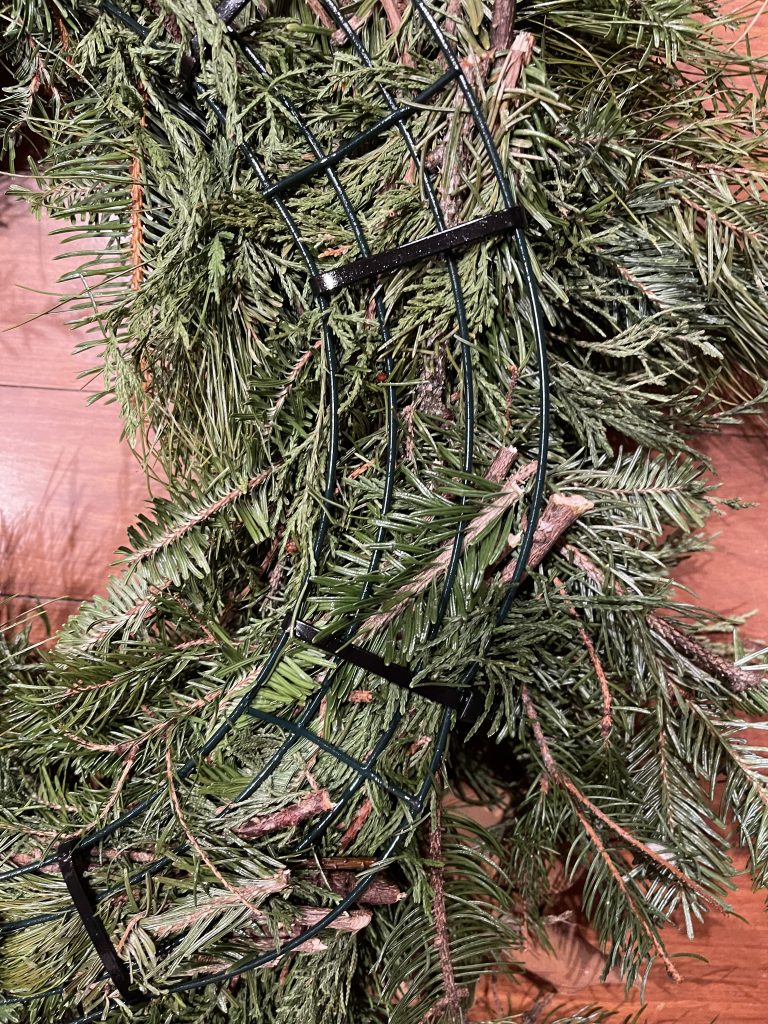 Using zip ties – you will be done in a snap and if you get your wreath frames at the Dollar Tree, you can have several for close to nothing. I love this part the most!
STEP THREE
To finish off your wreath, you can tuck in pieces of holly or rhododendron. You will also want to add your bow with wire and your pinecones or pods.
STEP FOUR
The last part is to take a piece of floral wire and make a loop and attach to the bottom so you can use that to hang the wreath.
STEP FIVE
Spray your entire wreath until it's dripping with Wilt Stop or Wilt Pruf that can be purchased at a garden center or online. This will lengthen the life of your wreath. This is perfect to use on fresh garland, planters and swags.
That's it! Five easy steps to create a beautiful custom Fresh Greens Wreath for the holidays!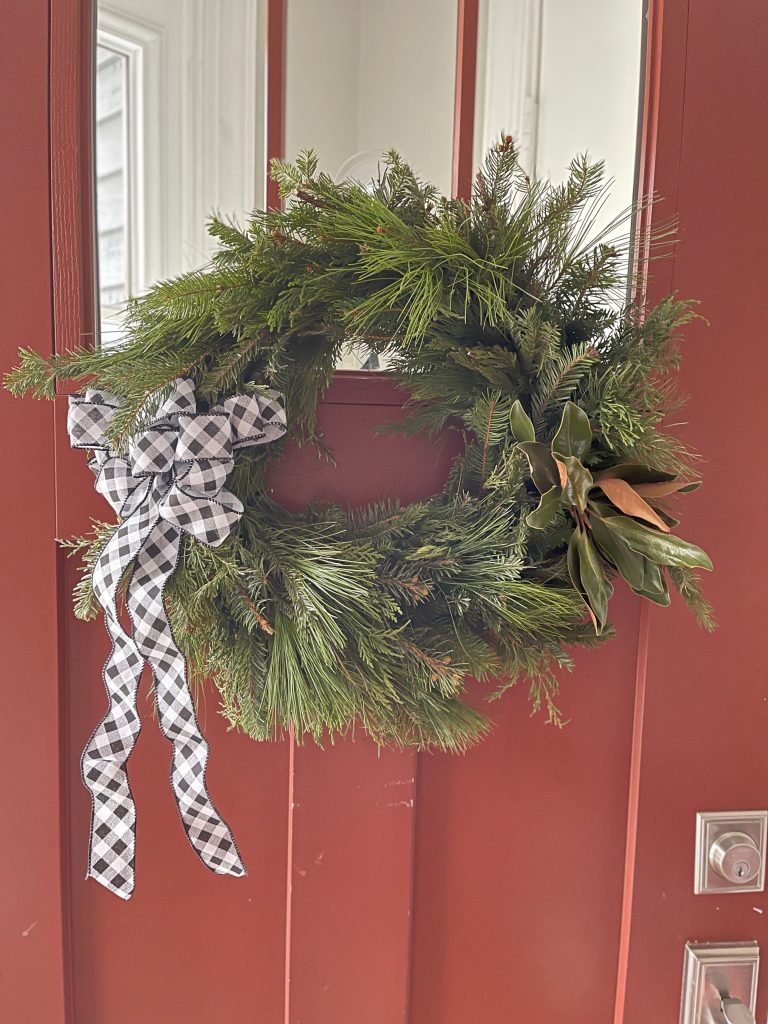 FRESH WREATH MAKING SUPPLIES
Fresh greens
Floral Wire
Pinecones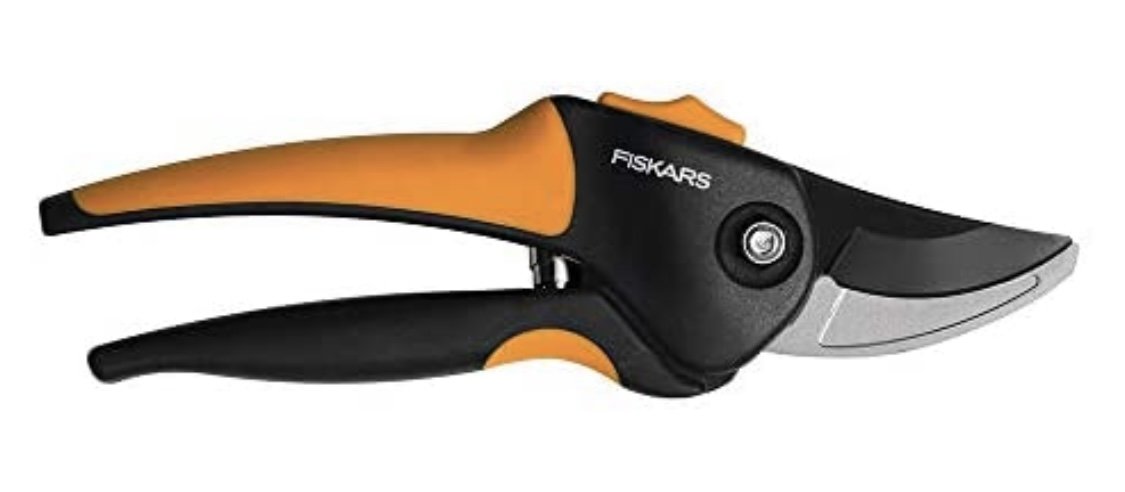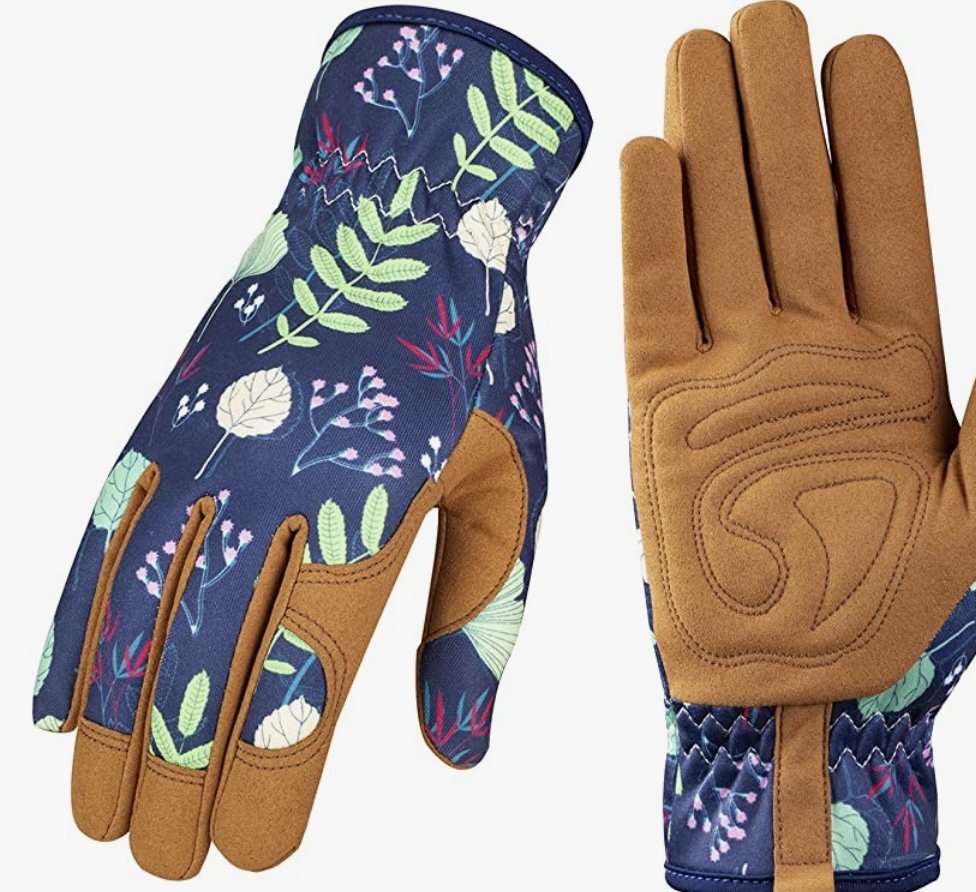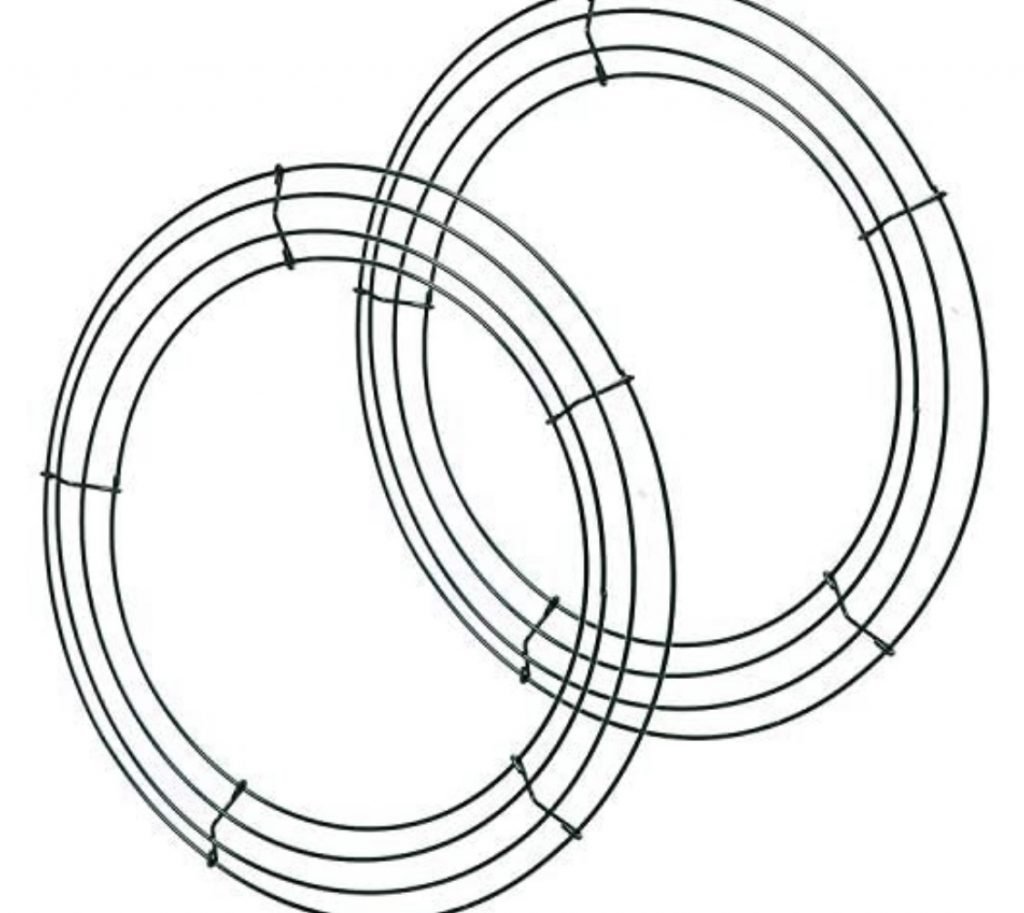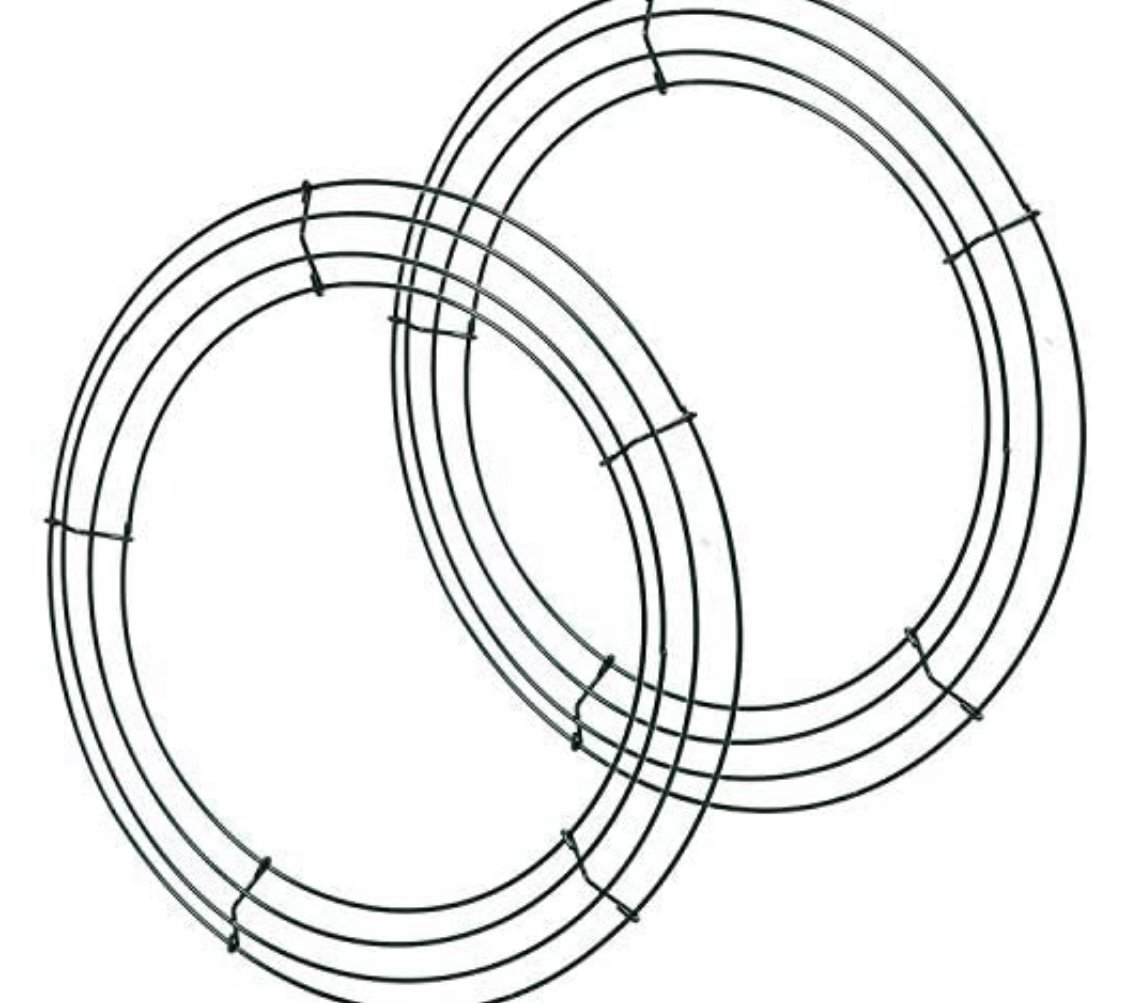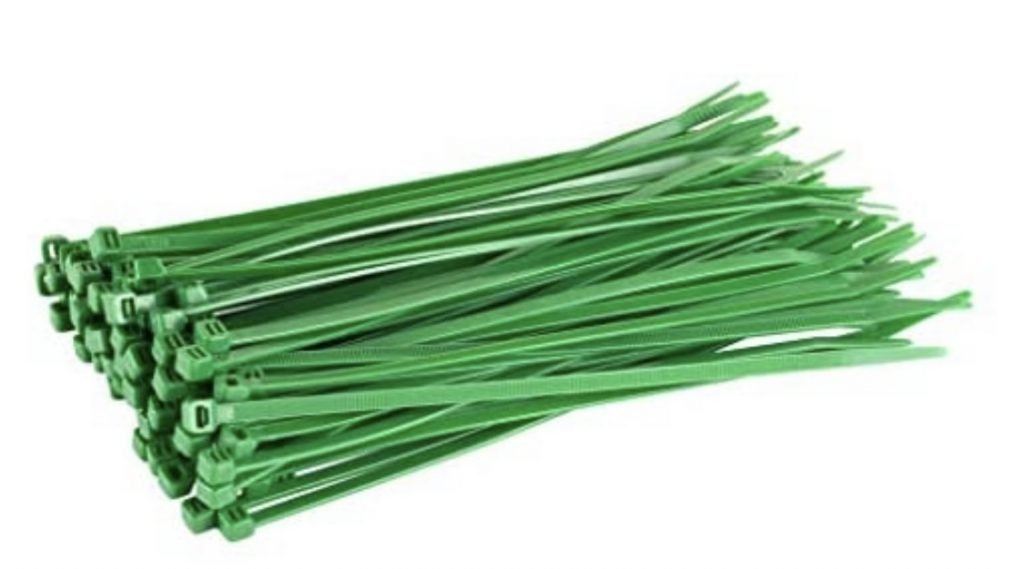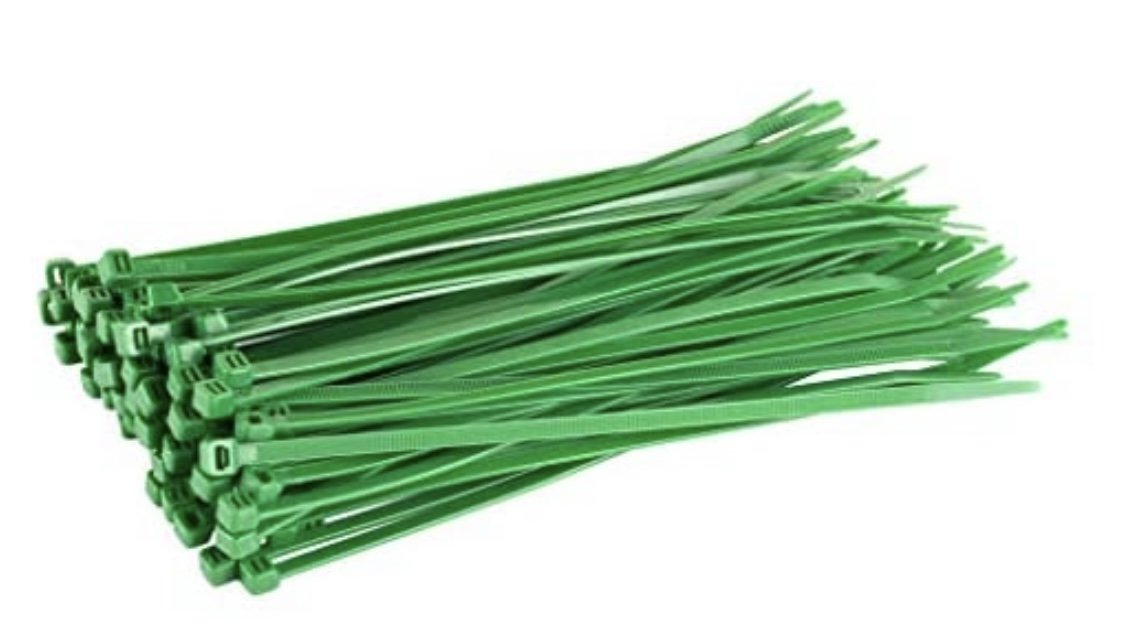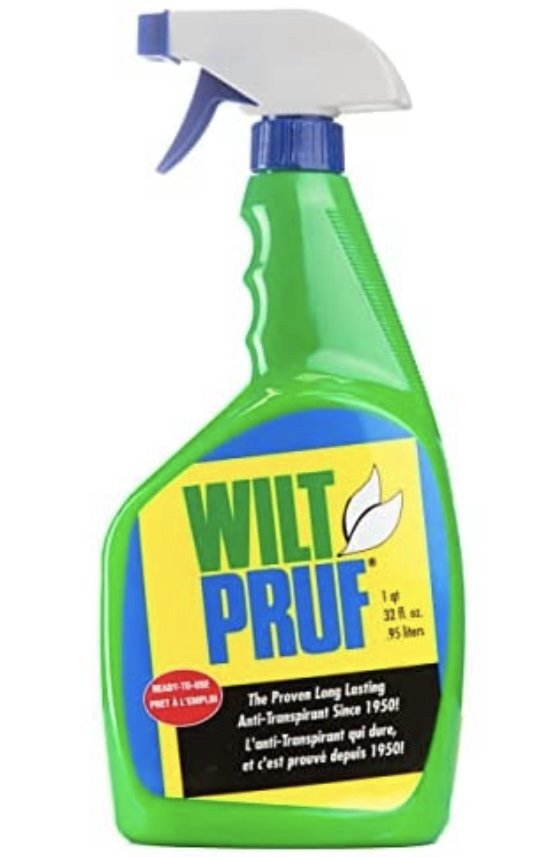 Remember my idea before of downloading the Waterlogue App on your phone? Here are a few pics of my wreaths put through that app – great idea for next years Christmas card…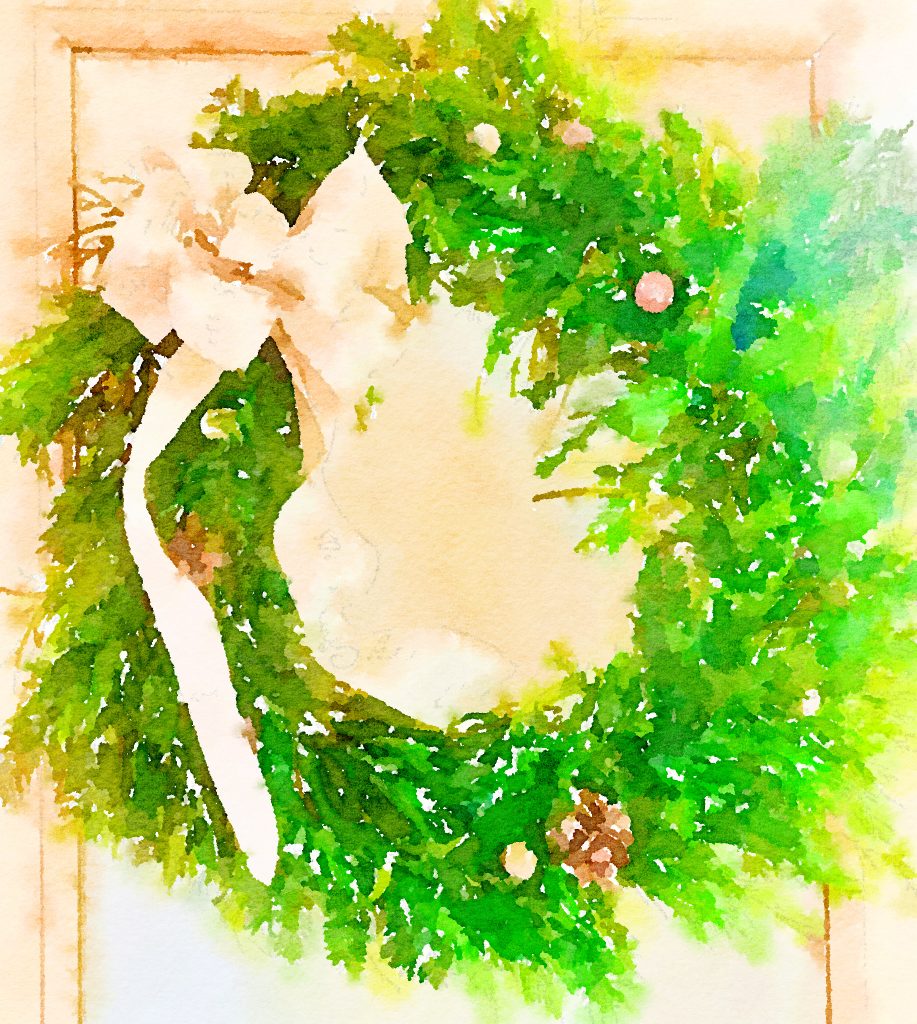 If you love fresh greens as much as me, then check out my post on Holiday Porch Planters. If you still have wrapping to do check out my post on Cozy & Creative Christmas Wrapping.
Thank you for stopping by to see what I'm up to at Saved From Salvage! I appreciate you being here. Make sure you subscribe so you can get inspiration delivered right to your inbox.
Merry almost Christmas! XO, Regina
This post may contain affiliate links. I receive a small commission at no additional cost to you if you purchase from one of these links.