Do you need a gift for an upcoming birthday or event? Do I have you covered. I'm sharing how to make the cutest chubby book ever.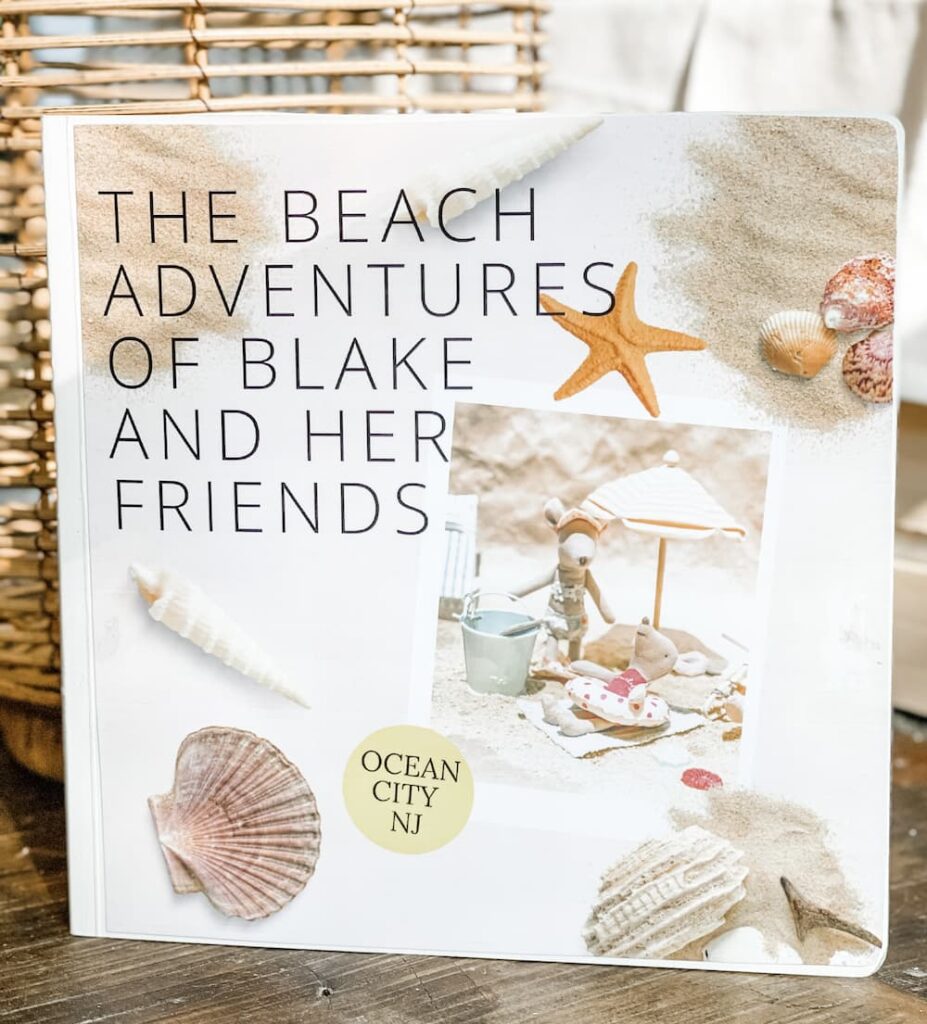 So what exactly is a chubby book? It's a thick cardboard book, durable and perfect for little hands.
Know what else? It's not just for kids!
I am so in love with this project I can't stand it.
THE BACKGROUND
It all started when we were looking for ideas for Carmine's youngest granddaughters fourth birthday.
Have you ever heard of Maileg? Pronounced My Lie. It's a company that makes the absolute cutest little mice, bunnies, woodland animals and accessories for little ones.
Based in Denmark, they have a Maileg USA. I first saw them last year, it was in a cute little children's boutique in Charleston, SC.
I was immediately drawn to these delicate detailed mice in muted tones. They are the kind of toys that spark imagination and creative play. Plus they were beautiful too.
Thankfully they were on Blake's list this year. Yay! I happily placed the order online and waited for delivery.
When they arrived, I eagerly opened them as if I was four myself. They were delightful.
She would love them.
THE INSPIRATION
Recently at work, we contracted with an artist to teach a class to our members on creating a chubby book for their grandchildren, using pictures they provide and crafting them into a book.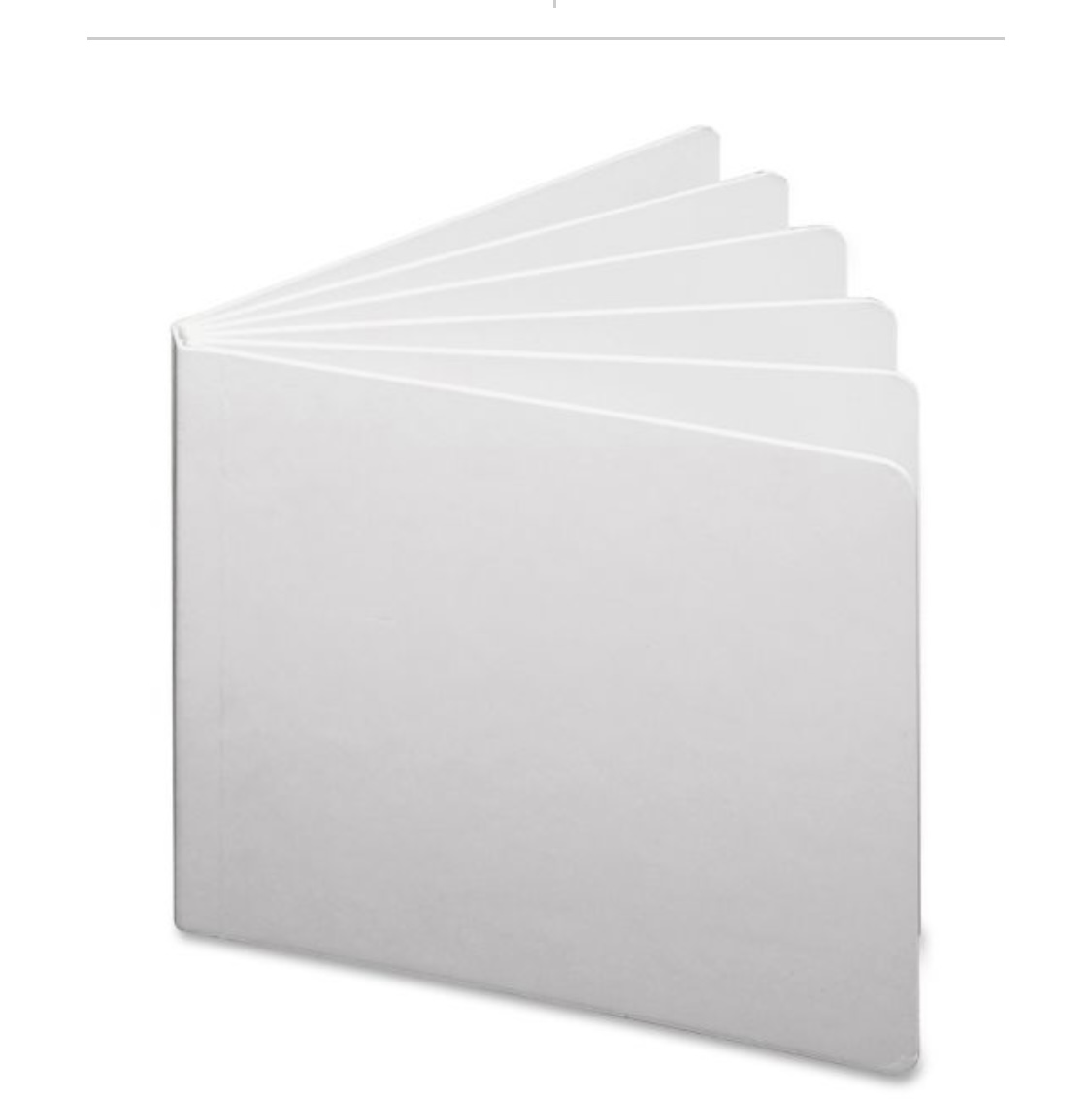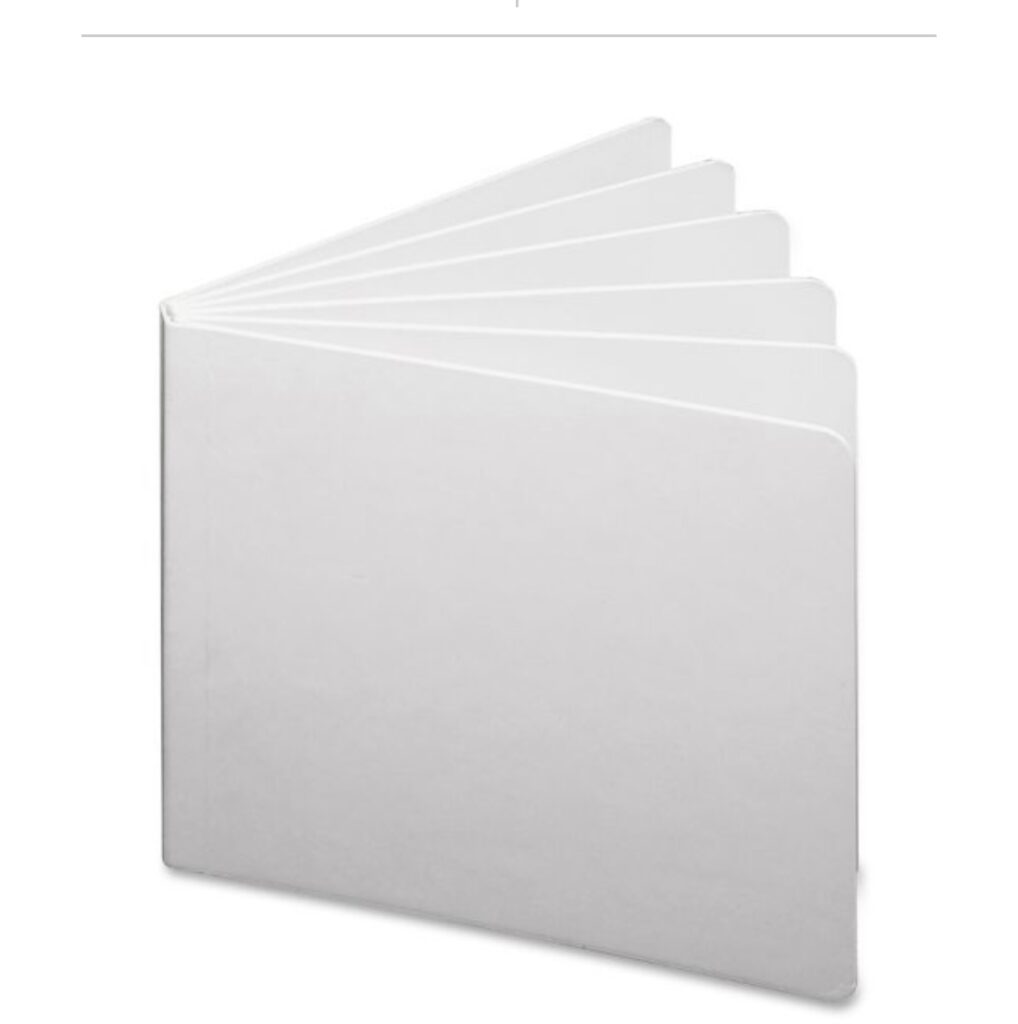 The class is in a few months, but out of curiosity, I ordered a few blank books to see what they were all about.
That's when it hit me. I could take pictures of the Maileg mice and make a book for Blake to go along with her present.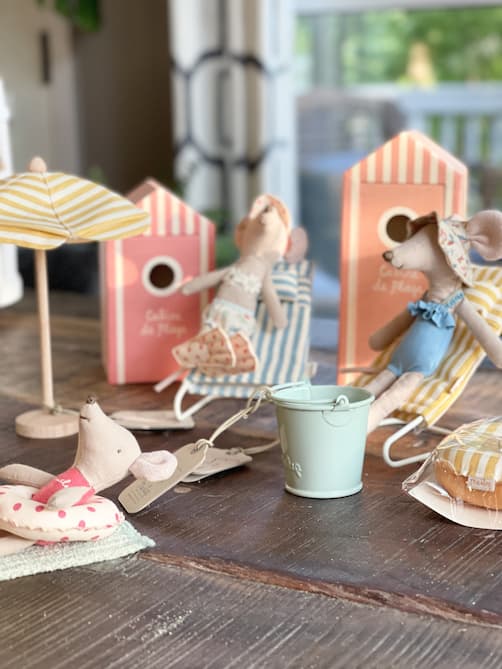 CREATING THE BOOK
I kiddingly say I did a "photo shoot" with the mice out back. We had ordered from the "Beach" Collection, so a background of sand was in store. We don't live at the beach so I grabbed the next best thing, graham cracker crumbs and headed to the deck.
I set up several different shots and took pictures of each. I didn't have a plan at first, I just took plenty of pictures so I could pick and choose. The sun was shining and the angle makes it look like they are sitting on the beach, the hats shading the sun.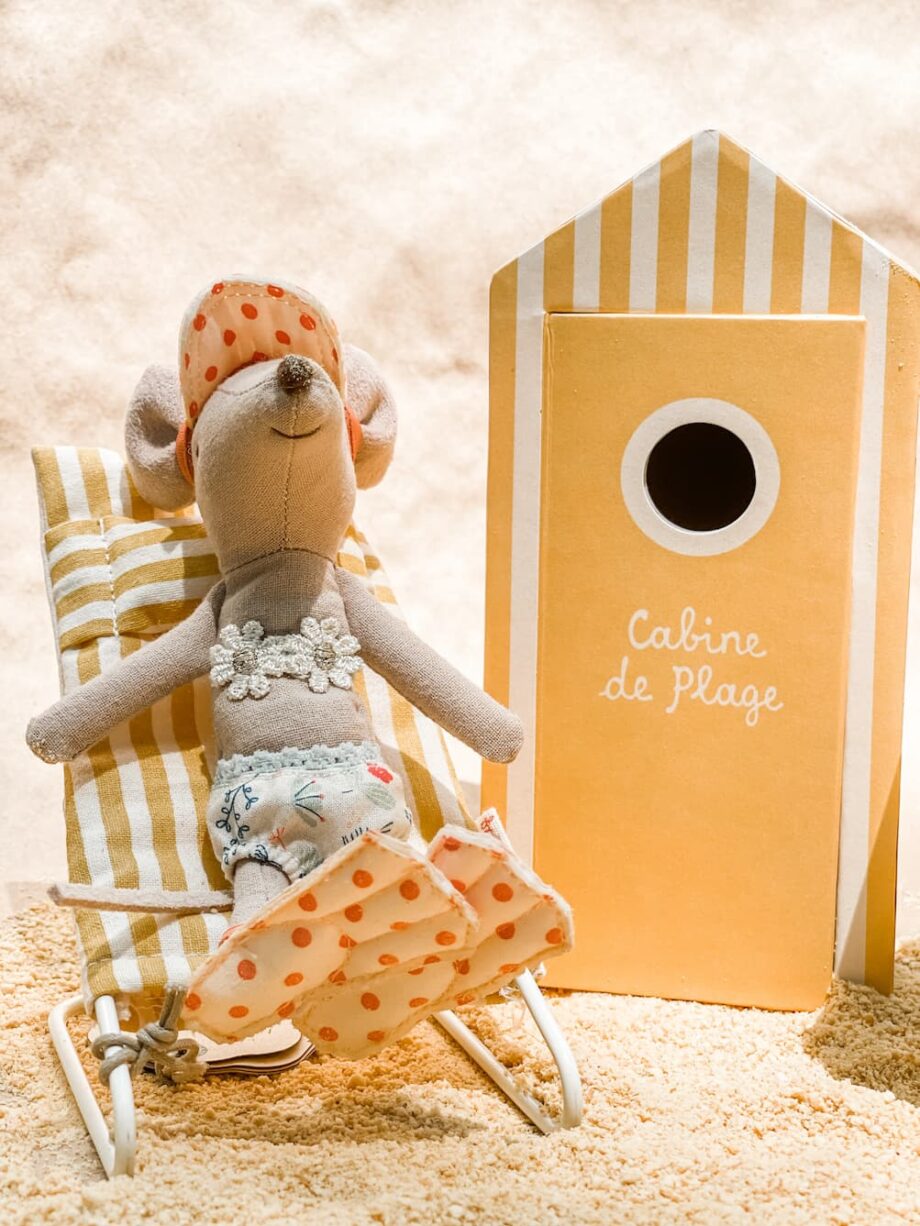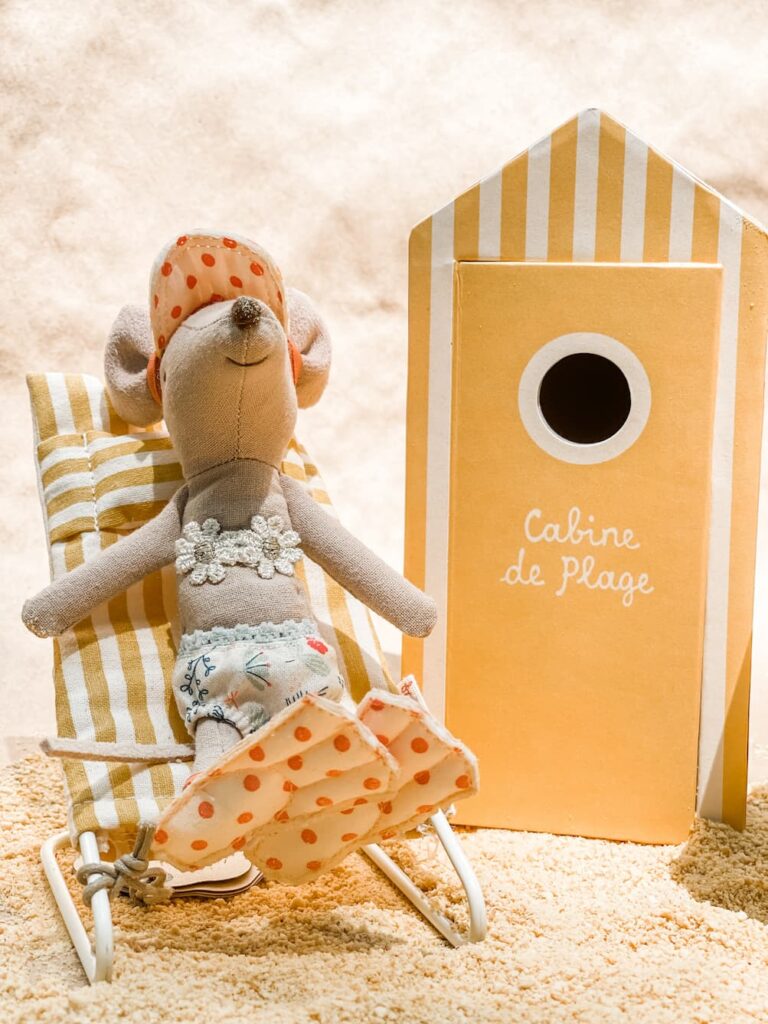 Now to write a little story to go along with the pictures….well that wasn't as easy as I thought.
I had writers block, and the task seemed overwhelming.
Fortunately writing poems or rhyming comes easily, so I decided to write a little poem about each picture.
I personalized it for Blake, mentioning the "shore" since they live in New Jersey, adding that she was "four" and mentioning her name on the front and back covers.
I used Canva to create my pages. Canva is an app that is free and also has a paid version. The paid version allows you to use more features and I use it daily to create fliers for work, Instagram and Pinterest posts and more. You are able to customize the size to fit your book and also remove the background from your images if wanted.
STEP BY STEP CUTEST CHUBBY BOOK
Take or select your pictures from your phone.
I upload my selected pictures to my laptop.
Using Canva App, create a project.
In Canva I chose flyer as my project.
Size your project to the size of the chubby book.
Add pictures to the pages.
Create enough so you have a picture or text on each page and the front and back covers.
Remove background of pictures if desired.
Add text to label pictures, write poems, a story or caption.
Download and print onto photo paper.
Photo Paper is thick and durable.
Cut picture to fit the book page size.
Arrange pictures in the order you choose.
Using a good spray adhesive, spray picture back and place on book.
Sometimes they are thick, so you can press under something heavy overnight.
THE FINISHED PRODUCT
I was in love. What's cuter than these little Maileg Mice? Them in a book hanging out on the beach.
This is such an easy project, it took me an afternoon and then evening to complete.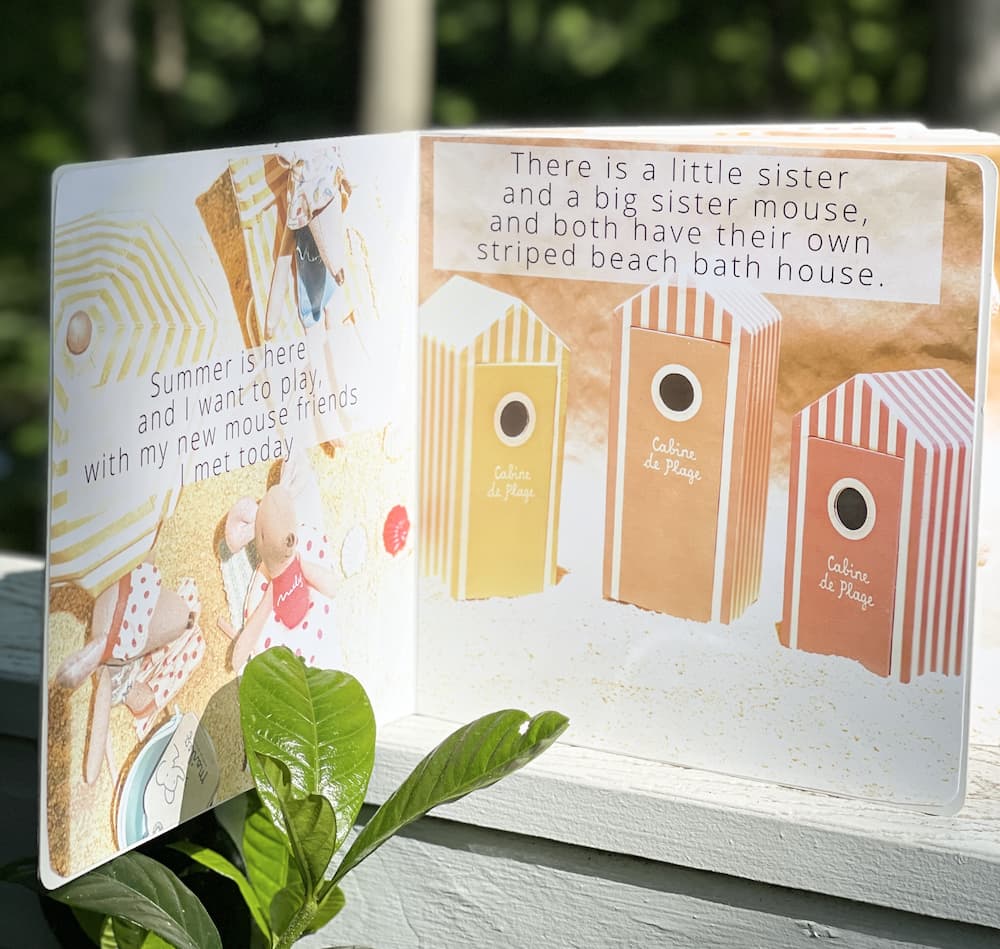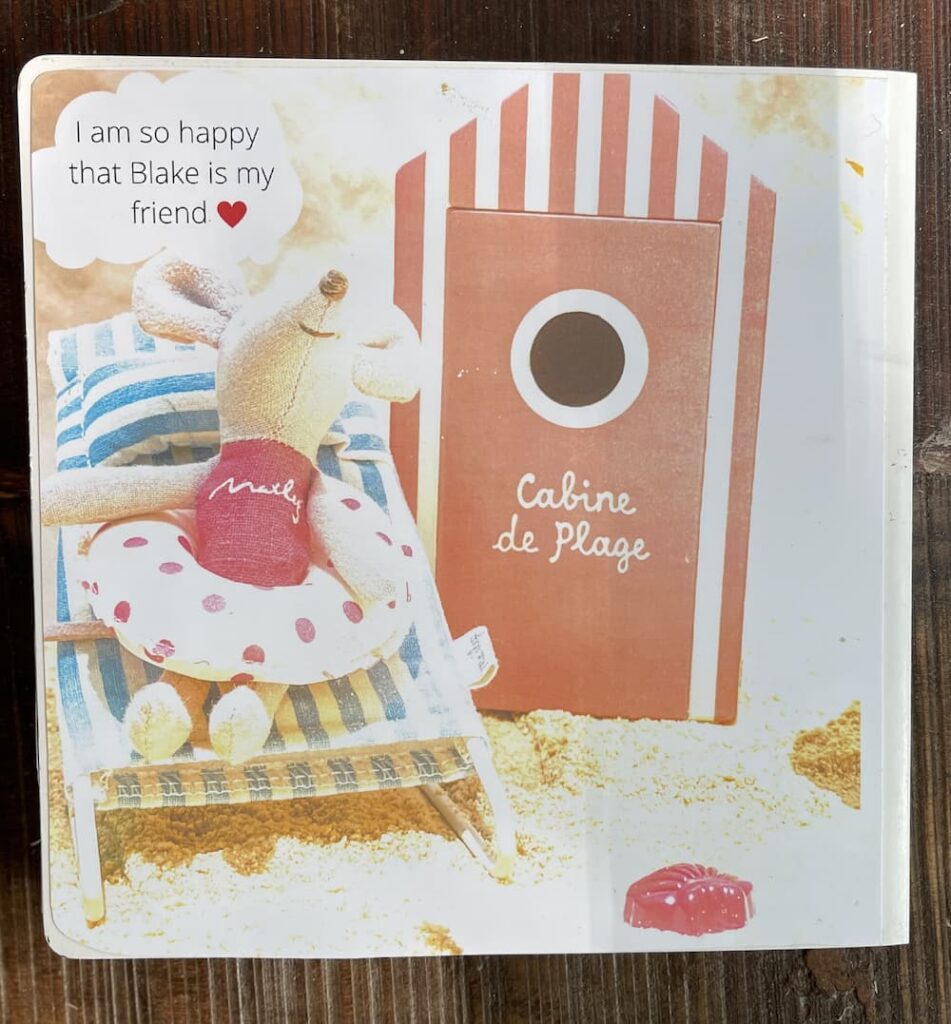 Of course the wheels are already turning in my head for more ideas.
A neighbor's little one love Thomas The Tank Engine. A book of Carmine's drink specialties with pictures.
A book of advice from mothers for an expectant mom, with pictures of the moms included.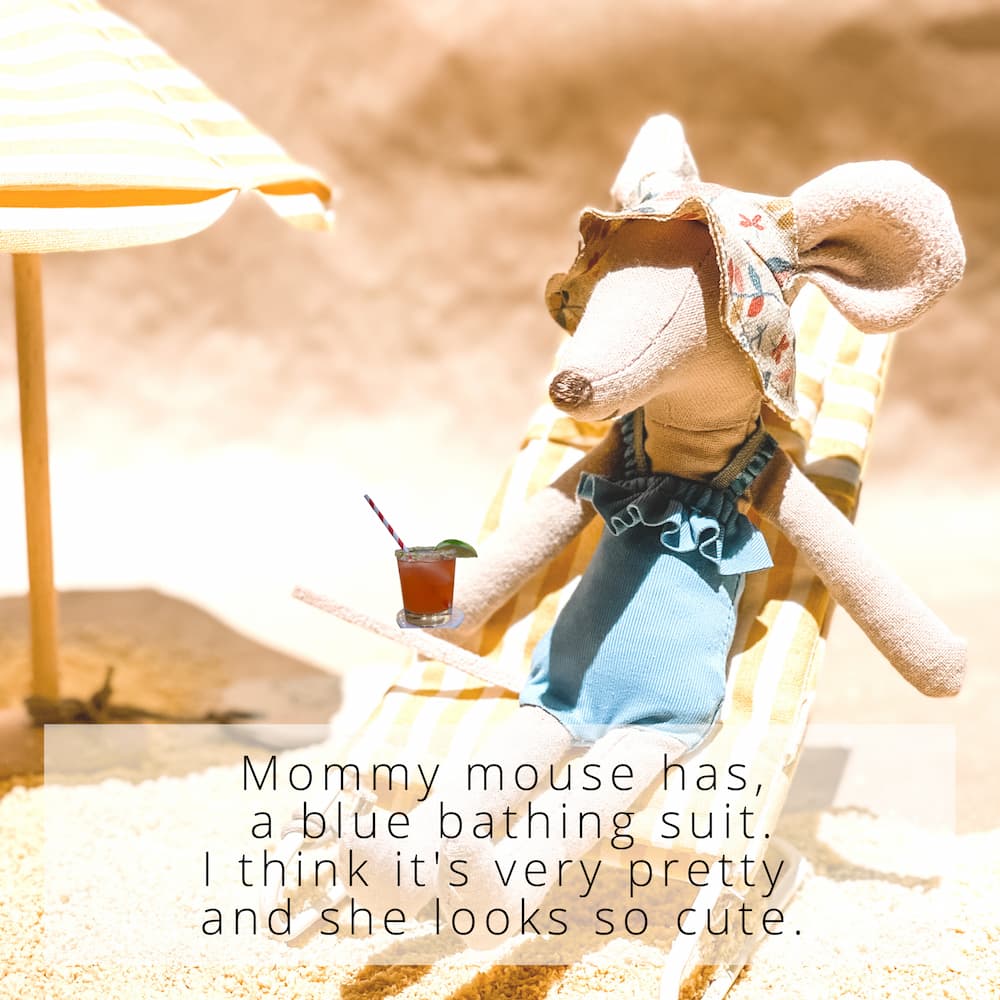 Do you have any ideas for a book? Leave me a comment and let me know.
I hope you enjoyed this post, and if nothing else, order some of those adorable Maileg Mice for someone you love.
If you are looking for more inspiration for upcoming events, check out my post on Father's Day Ideas and Great Gifts for Golfers.
XO, Regina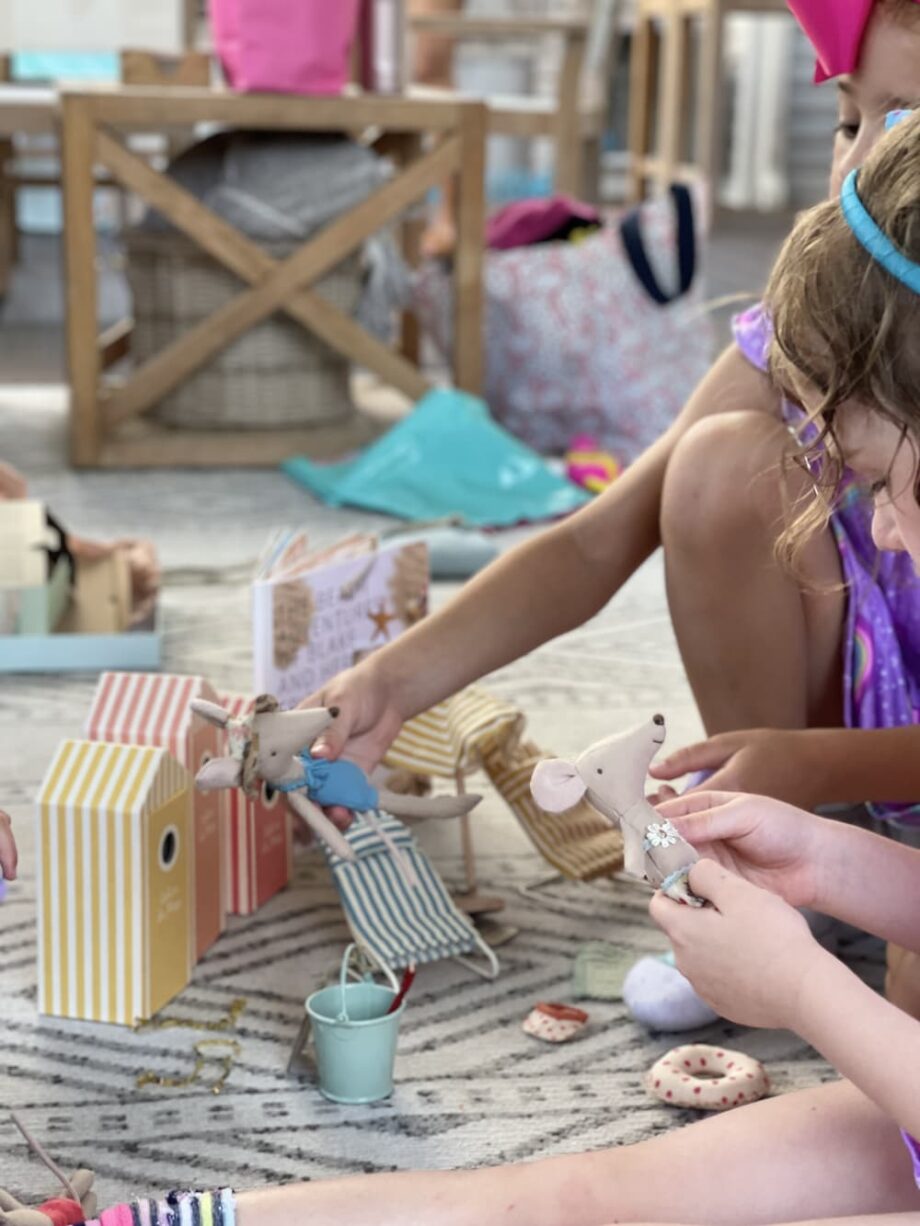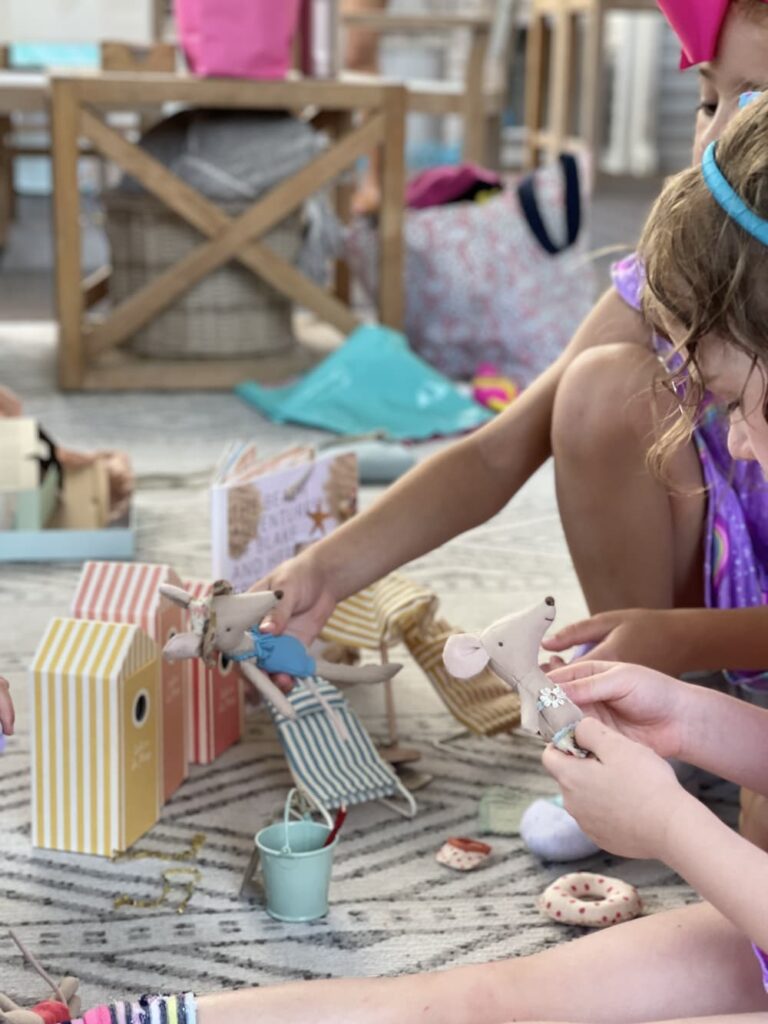 SHOP THIS POST