Do you have an old tv tray table just waiting for an update? I'm sharing an easy way to makeover an old wood tv tray table you will want to keep out of the closet.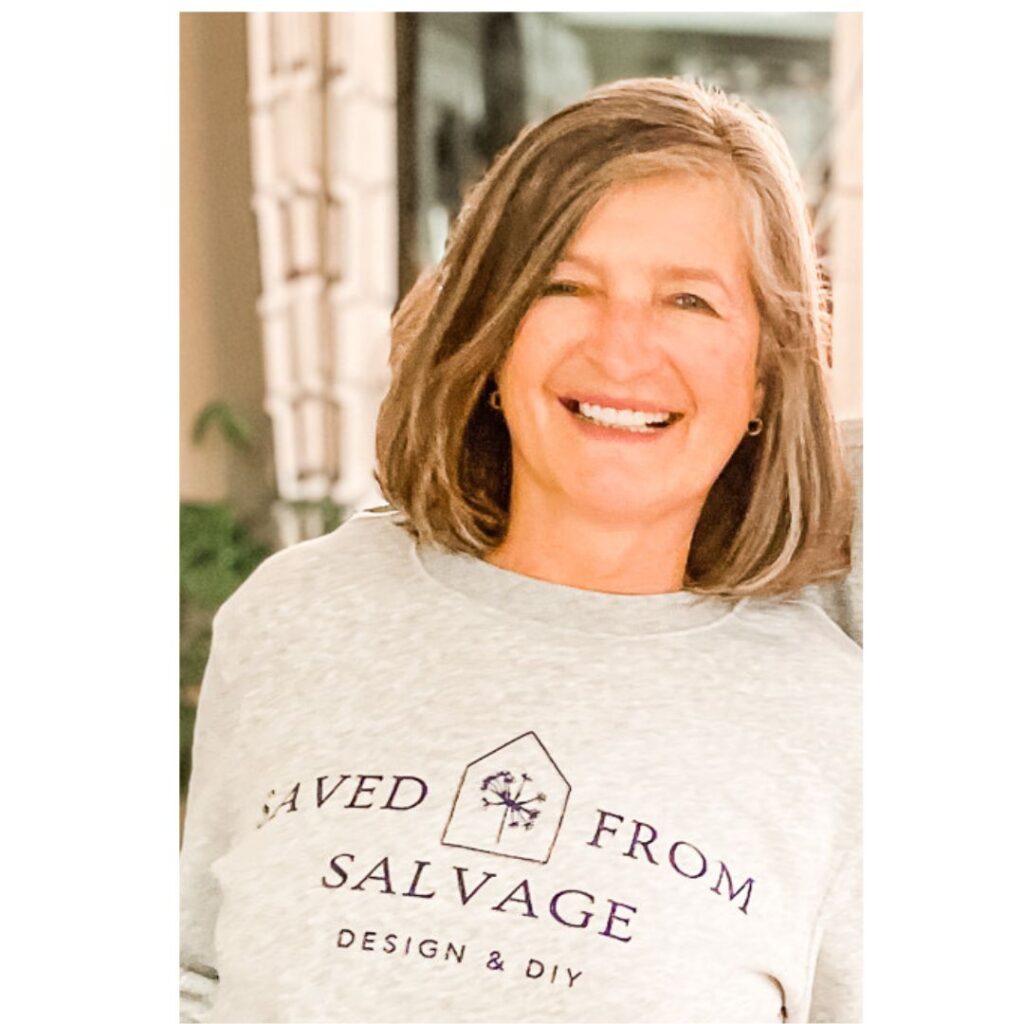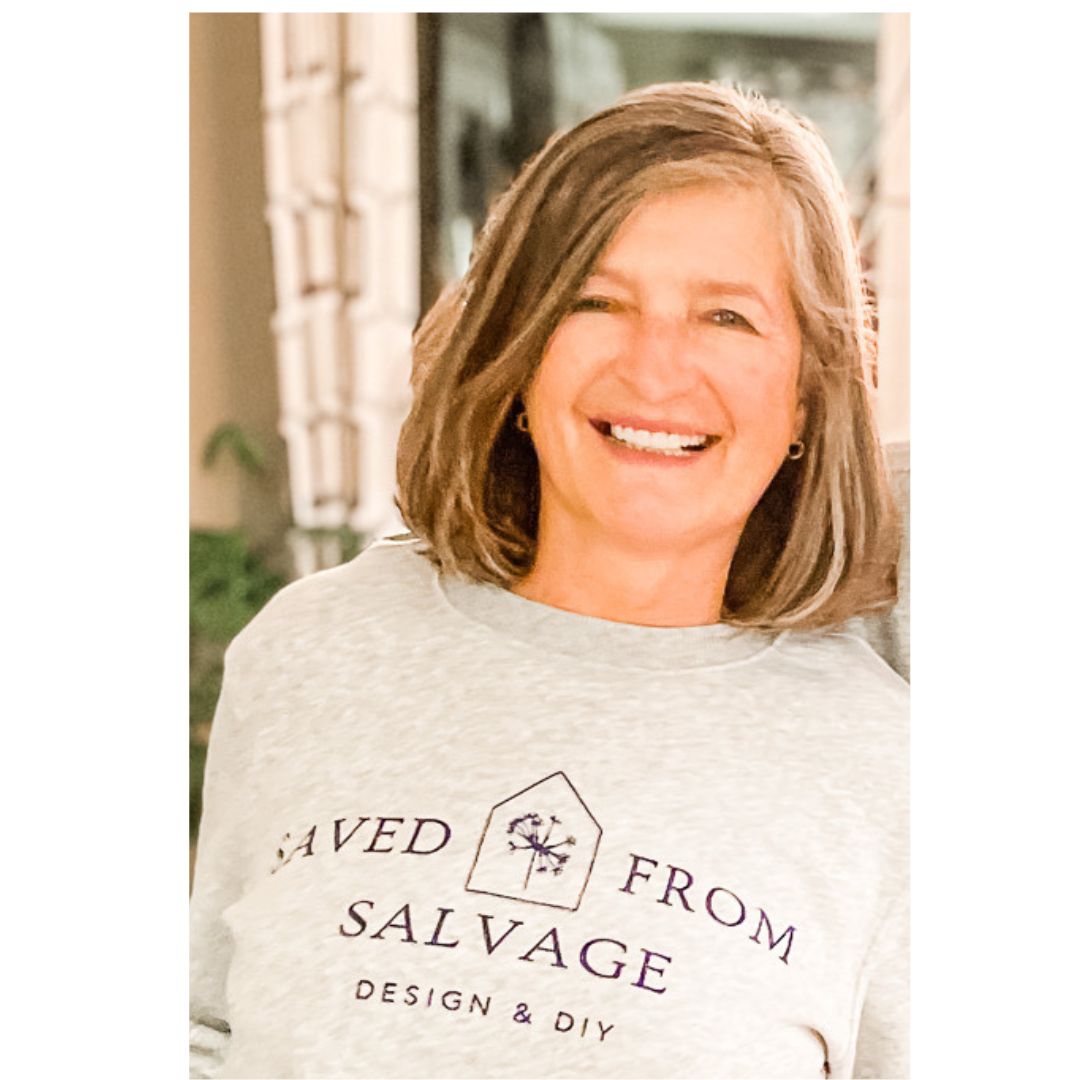 Hi, I'm Regina and this is Saved From Salvage. I love to share DIY's, upcycled projects, home decor, furniture flips and more. I'm so glad you are here.
WHY A TV TRAY TABLE?
I see them all the time at thrift stores, and I have one at home. The crazy thing is that we still use it.
This tv table is used in our living room when we eat dinner in front of the tv.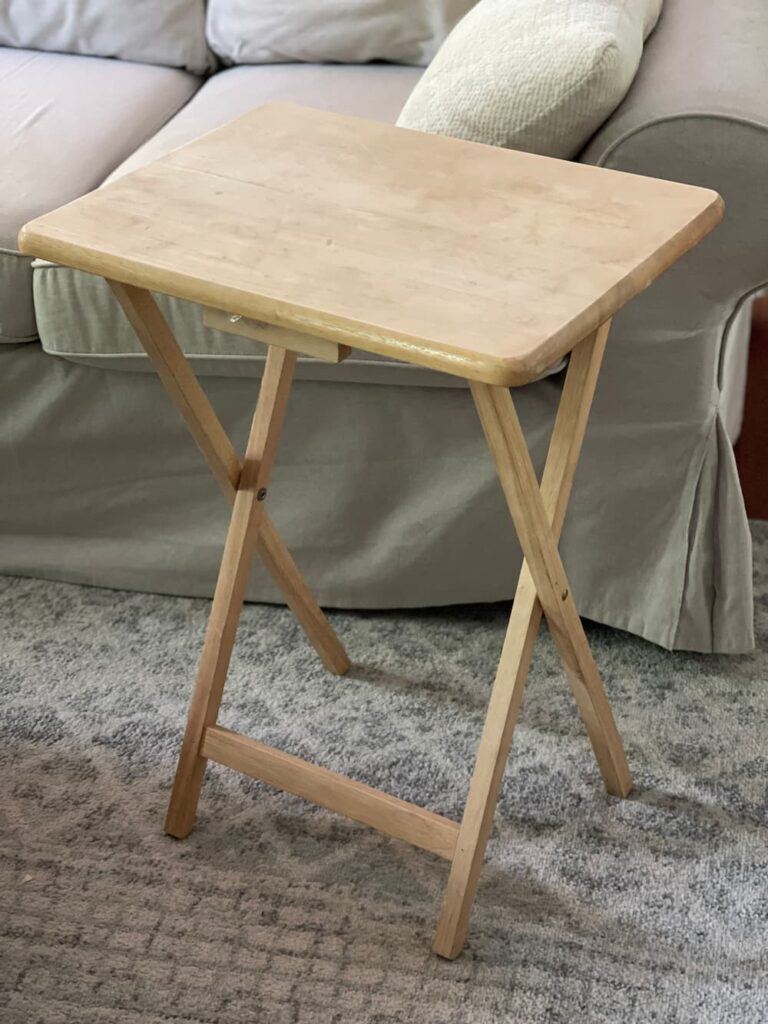 Sometimes I use it as a side table when I'm working in the living room. It's a great flat surface for my computer when I don't feel like sitting at the counter.
I've also used it to hold sides, a bottle of wine or anything I may need when I'm serving dinner, but need more table space.
TYPES OF TV TRAY TABLES
There are many types of tray tables, I remember the metal ones when I was young.
Mine is one of the wooden tv trays, it's old but not vintage.
Did your family have tv trays when you were growing up? They first came on the scene in the early 50's. Advertised as a way to hold your dinner and beverage and what would soon become a "tv dinner." Tv was a big deal and Swanson introduced the tv dinner in the metal tray.
There are many retro tv trays floating around on Etsy and Ebay, a fun stroll down memory lane.
UPDATING YOUR WOODEN TV TRAY TABLE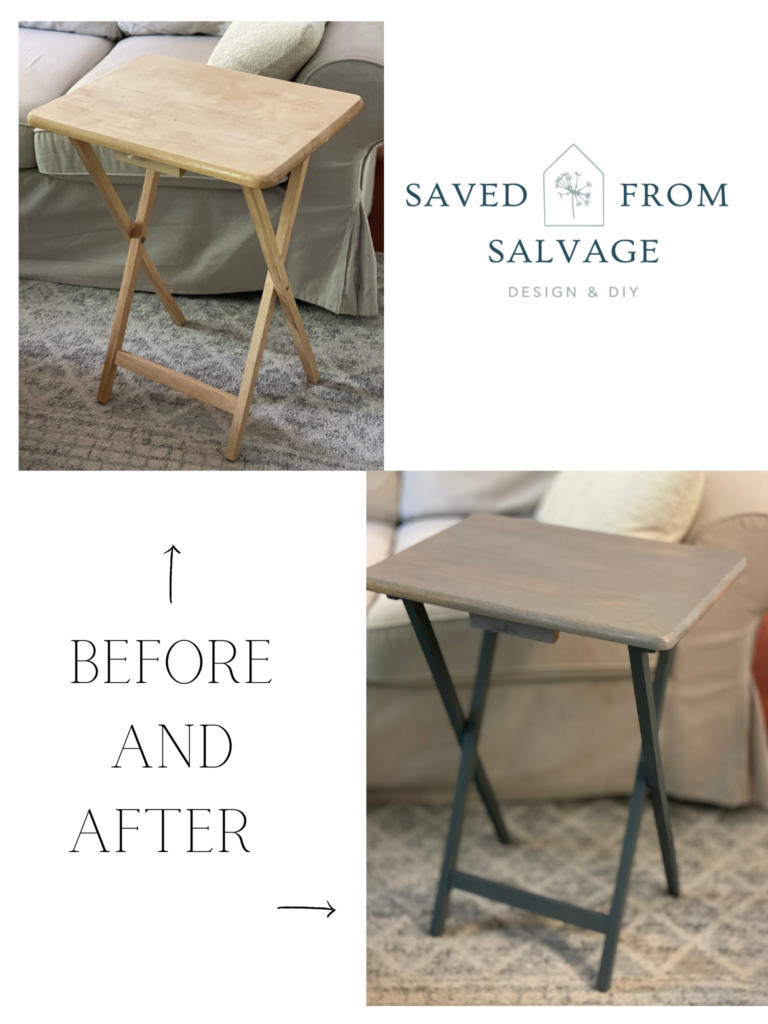 My tv tray was scratched and stained, otherwise, in perfect condition so I don't need any wood glue to fix it. It's just the top piece of wood is in need of a makeover. Surprisingly it is solid wood.
I spotted lots of ideas for DIY tv tray makeovers, but I really just wanted something simple.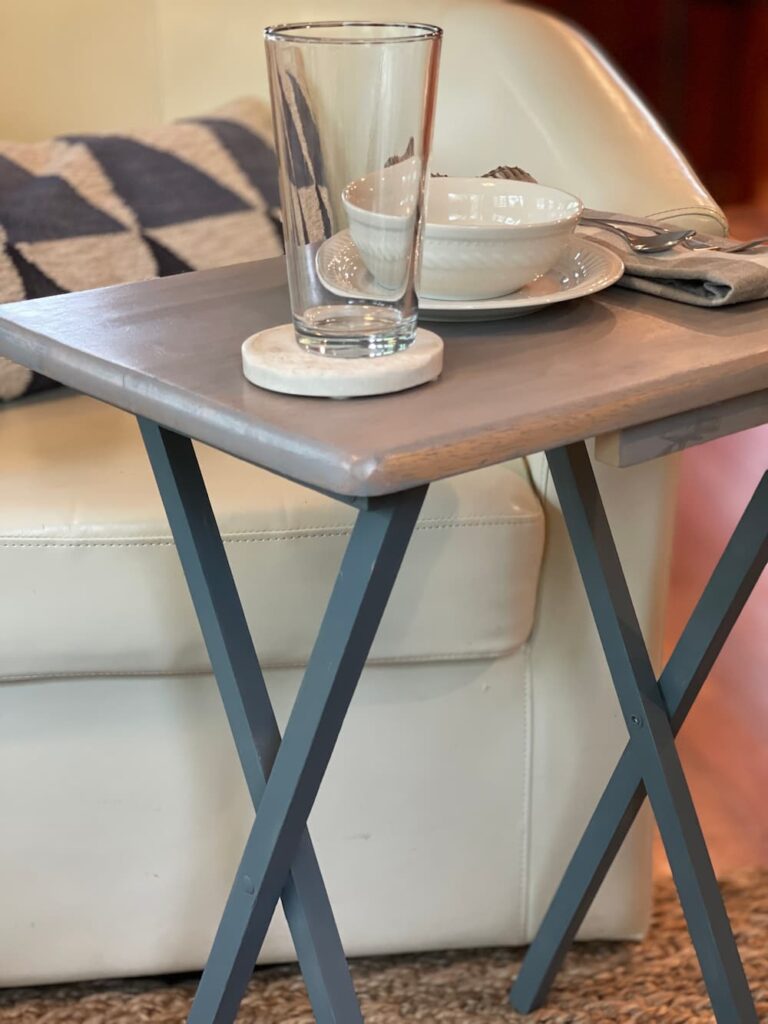 This single project took minutes but the outcome is great. They are so versatile, so if you don't have one, I'm sure you could hunt your local thrift store or even a garage sale or yard sale.
STEPS TO MAKEOVER A TV TRAY TABLE
First I checked to make sure it was solid and not wobbly.
Next I used White Lightning to clean the surface and legs.
After cleaning I used my palm sander and used 120 grit sand paper to sand off the varnish and wiped it off with a damp rag.
I decided to stain my top with
After I put on the stain, I wiped back the extra.
After allowing it to dry overnight I began painting the legs in Dixie Belle Chalk Mineral Paint in Stormy Seas.
I let that dry for an hour and then added one more coat and it was done.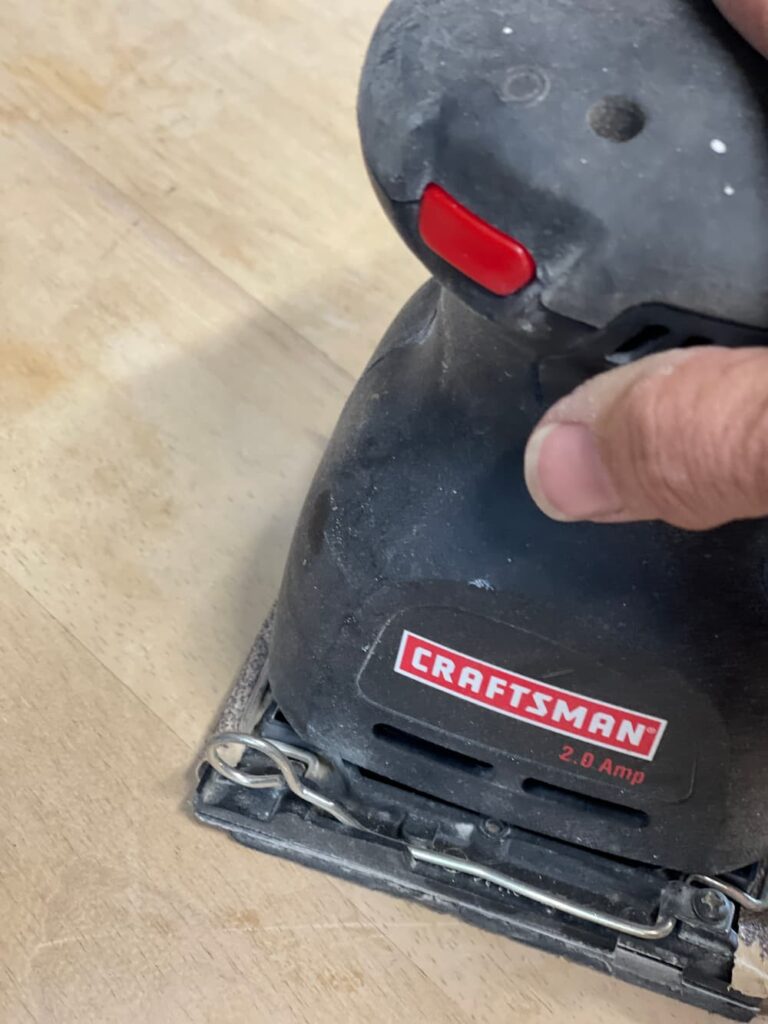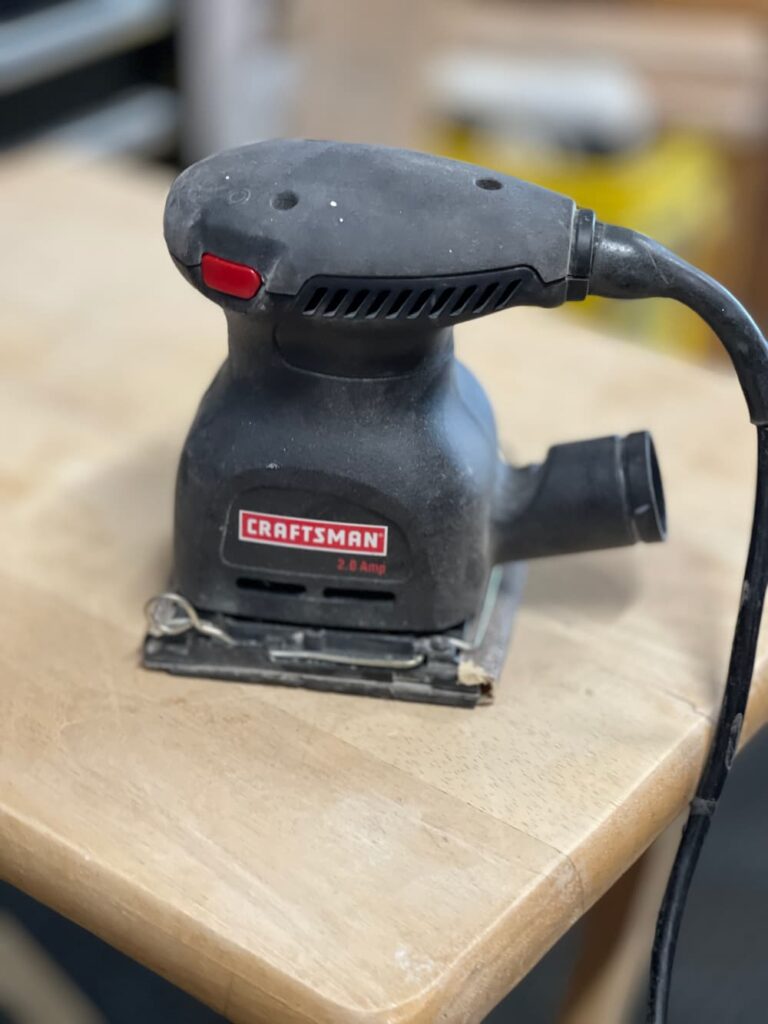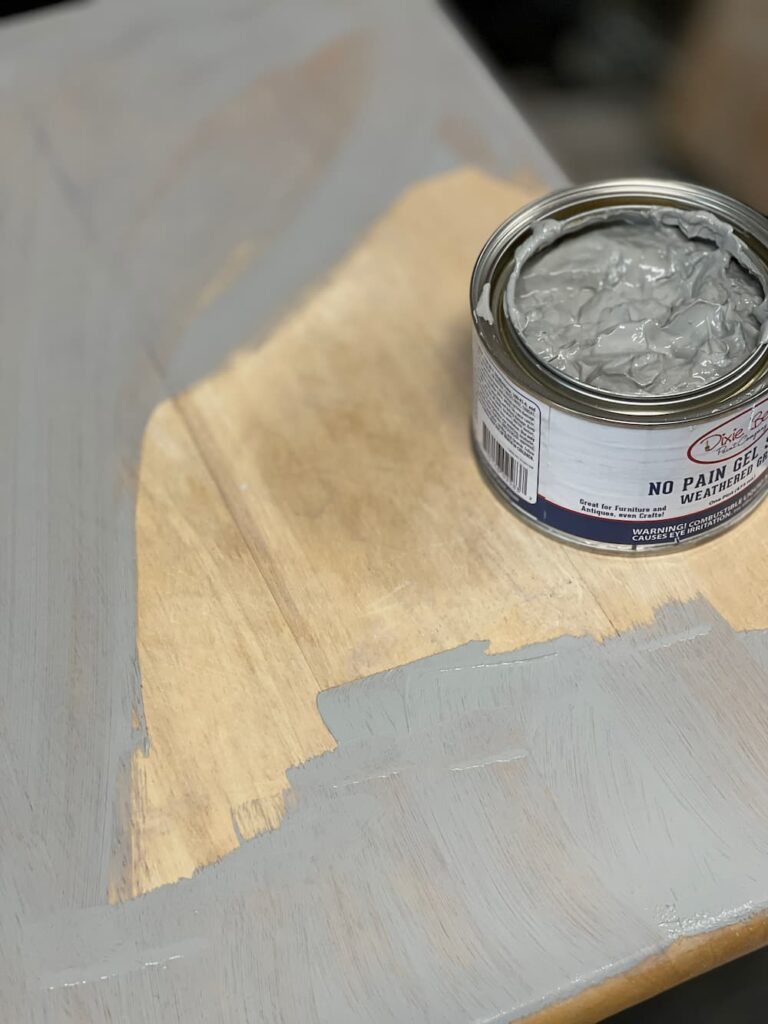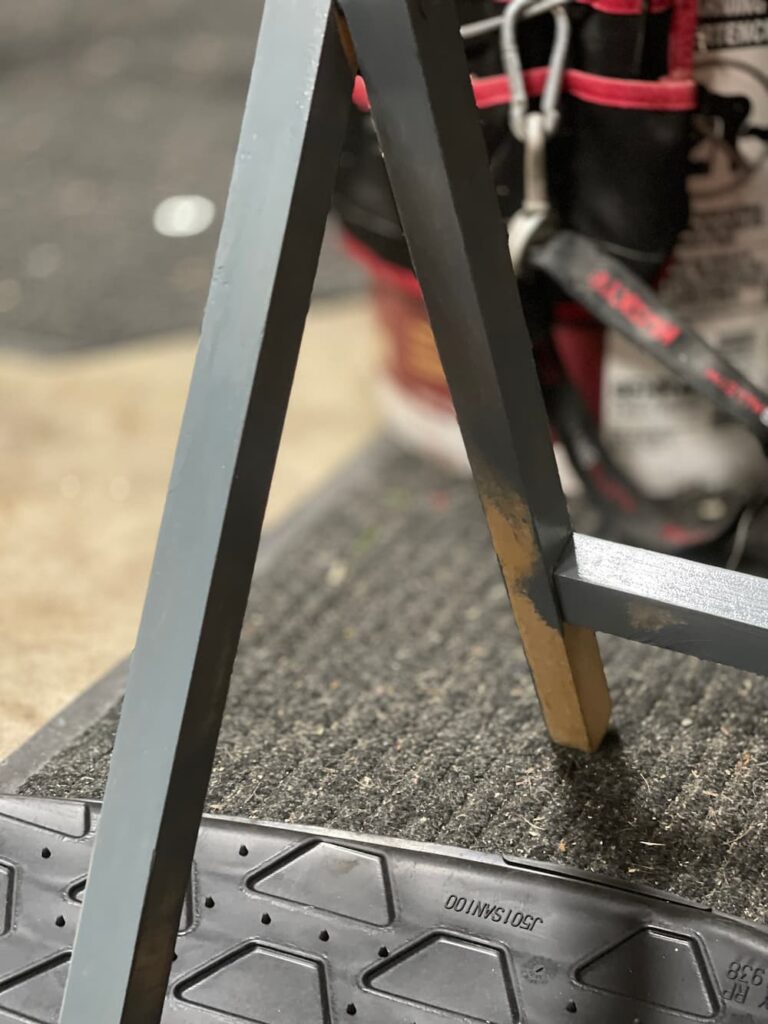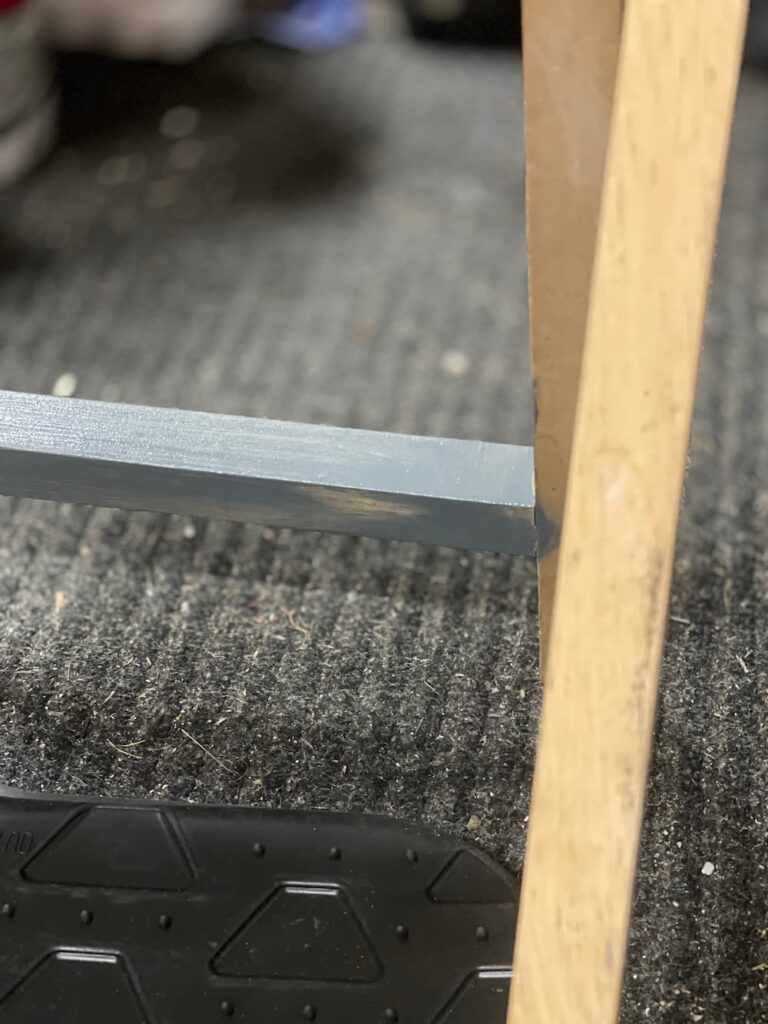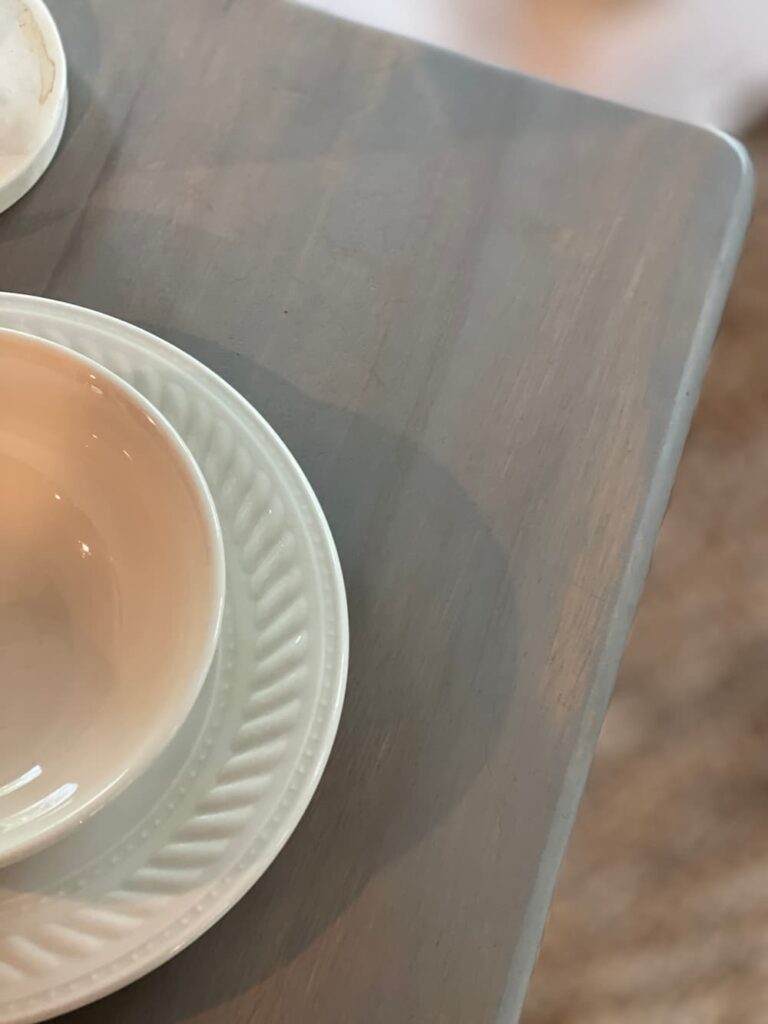 FREQUENTLY ASKED QUESTIONS
Can I make my tv tray look better?
Yes! Depending on what it is made of, a coat of paint or stain can make a huge difference. You could also decoupage or add vinyl wallpaper.
Can you paint tv trays?
Of course. I used a chalk paint but you could use any paint or even spray paint to update your table.
What can you use tv trays for?
So many options. A pop up desk, side table, in a bathroom for toiletries, as a plant stand, the options are endless.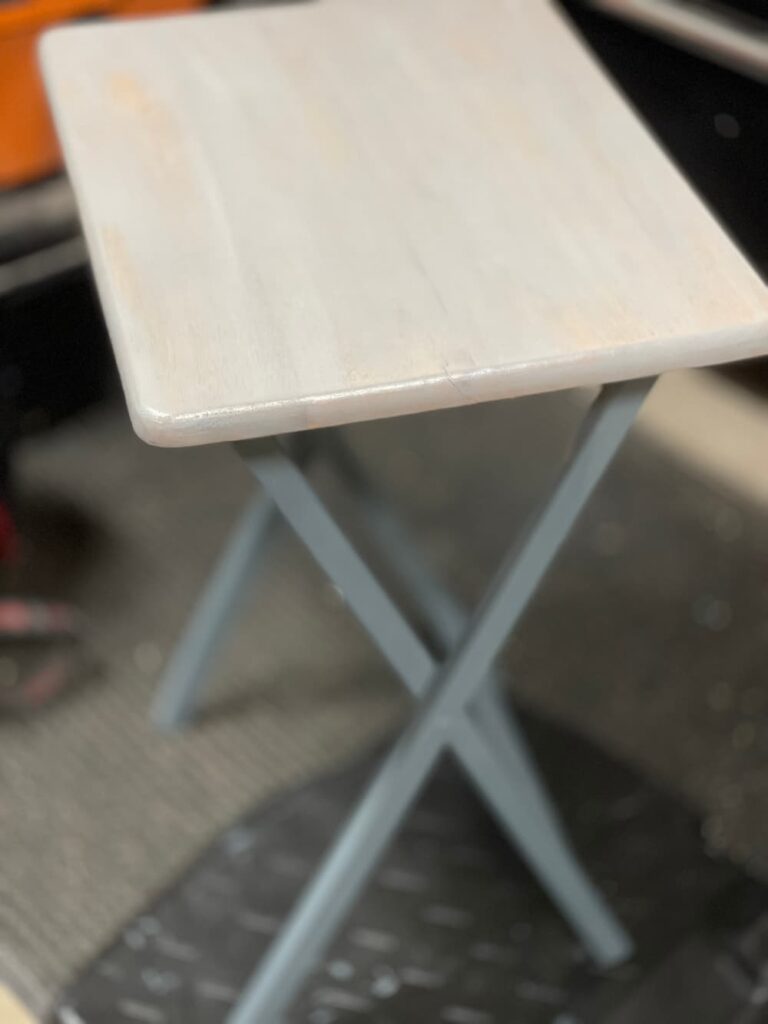 Thanks for stopping by for this quick and easy update of a wooden tv tray table. To see more makeovers using Dixie Belle, click here.
XO, Regina
This post contains affiliate links, if you purchase from these links I will receive a small commission. The cost of the product to you is not impacted at all. Thanks for supporting my small business.
SHOP THIS POST
DIY HAND DIPPED PINECONE FIRE STARTERS

LATELY ON THE LAKE

HOW TO DIY A FAUX GRAPEVINE TREE FOR CHRISTMAS