Would you like a quick diy that is easy and affordable? I'm sharing this thrifted floor lamp makeover.
I've been on the lookout for a floor lamp for my living room. I needed additional light behind my favorite sitting chair.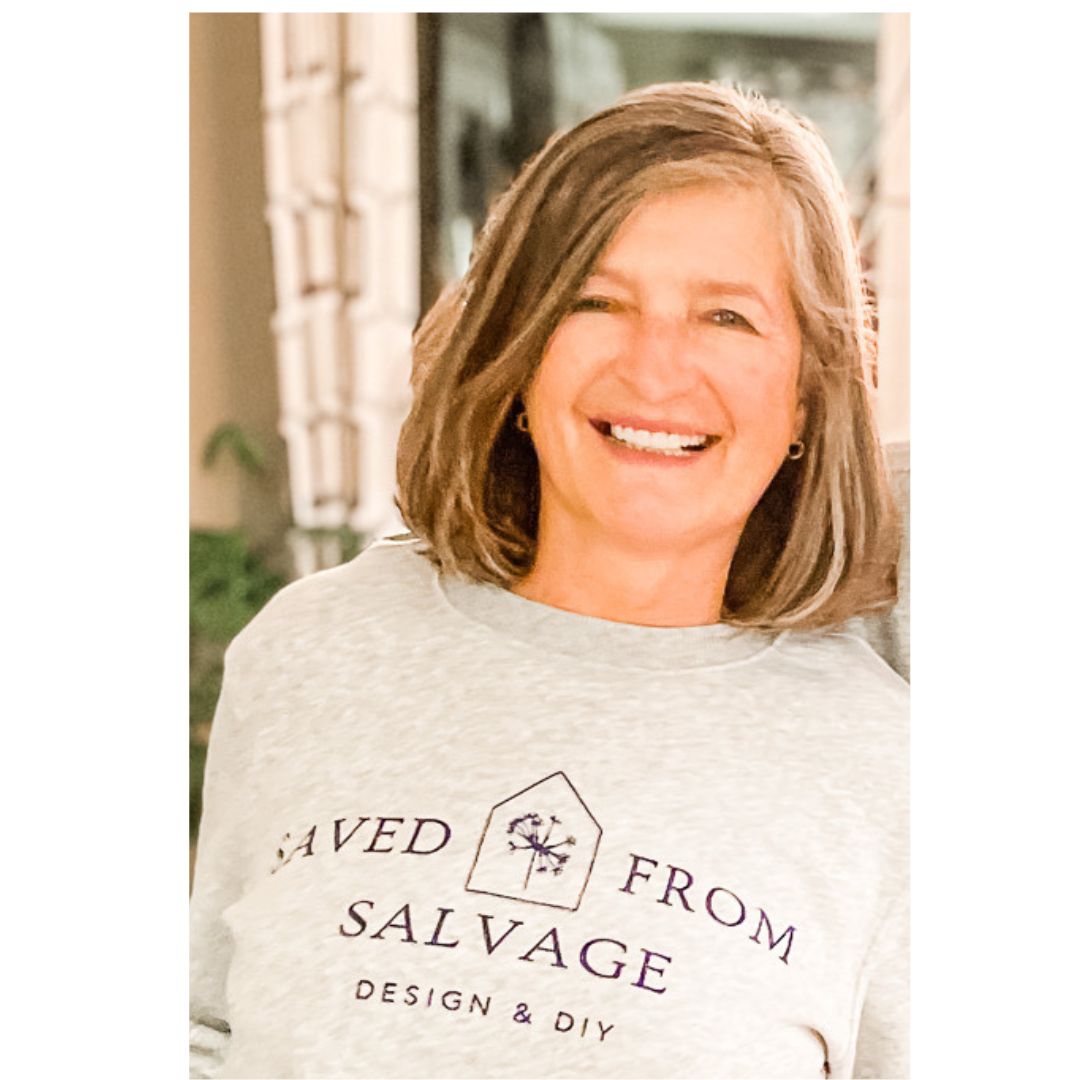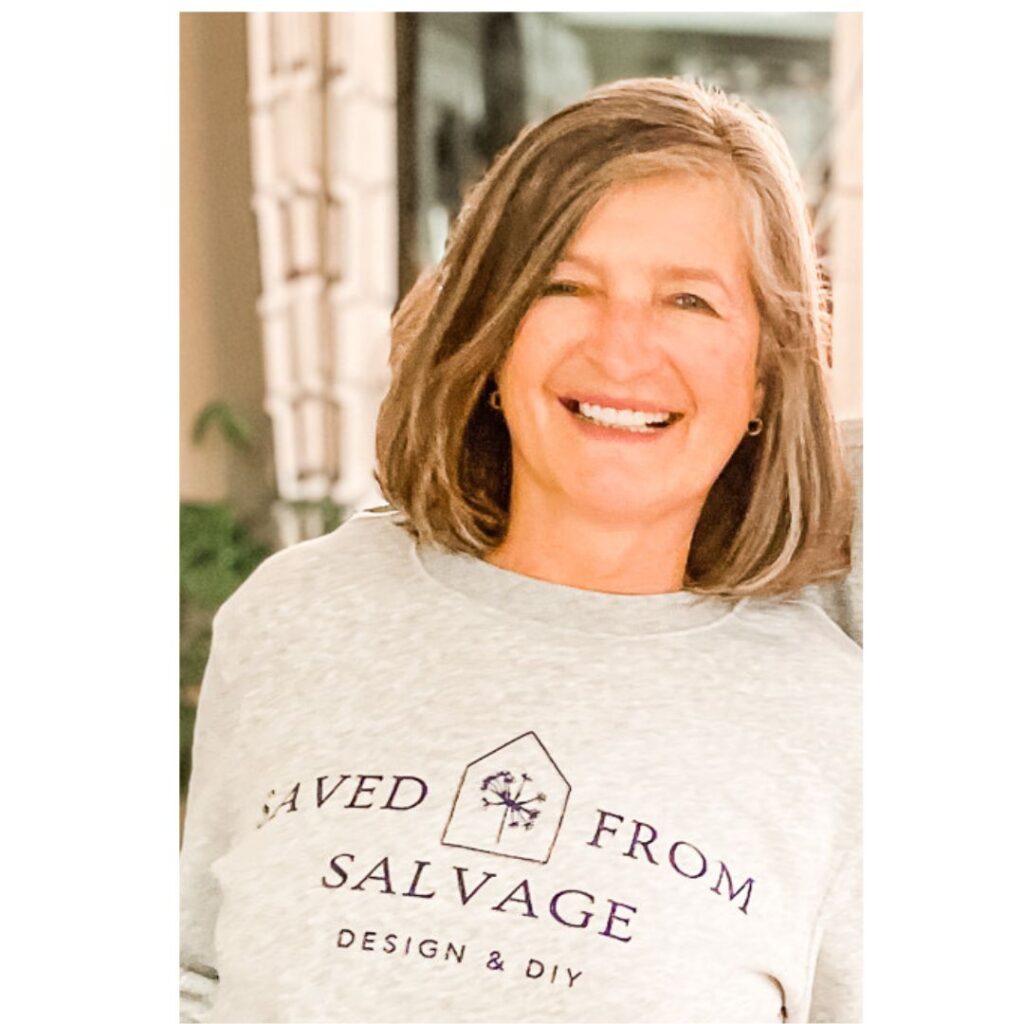 Welcome to Saved From Salvage, if you are new here I love to share thrift store and furniture flips, DIYs, event inspiration and tablescapes. Make sure to subscribe at the bottom of the post to get on the list.
I looked at stores for a new one and I just couldn't get too excited about them. I had seen one a long time ago at Kirklands but it was so expensive and I wasn't going to spend that.
In one of my recent Goodwill stops, I spotted this lamp for $10. I picked it up with the intent to paint it and I finally did.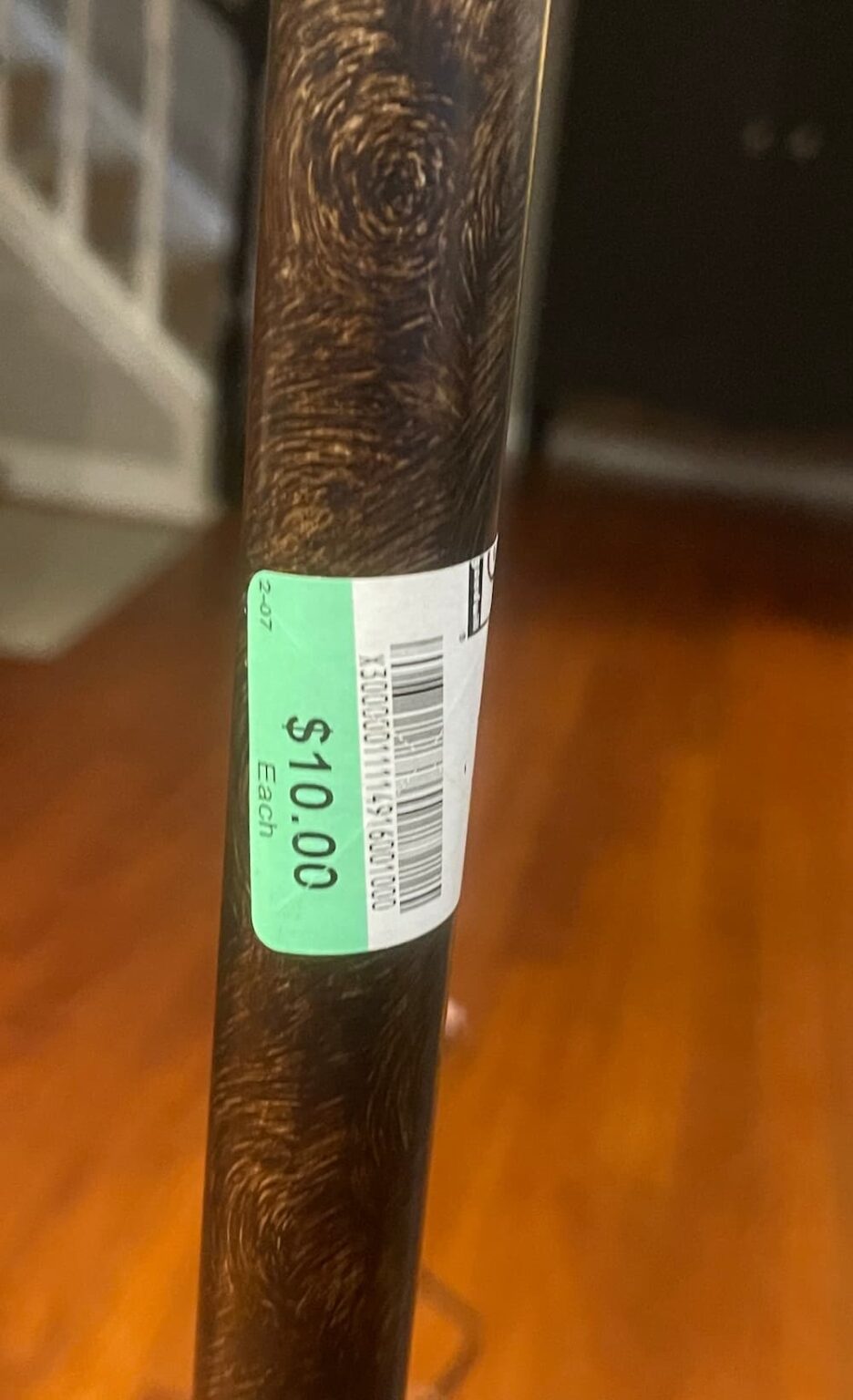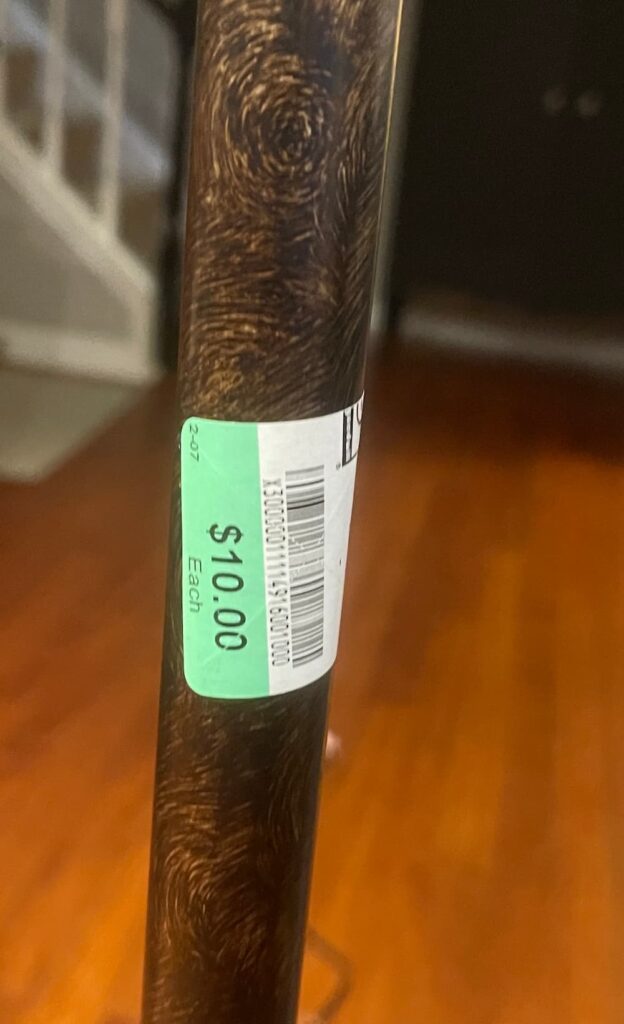 MY THRIFTED LAMP FIND
The lamp was an antique gold and it seemed well made.
When I brought it to the counter I asked if it had been tested, it had not been but I had 7 days to return it.
Well that came and went so I knew it was going to be staying with me.
It had an old base of a bulb stuck inside and that was removed and it worked.
I love to use lampshades as plant stands so I had an extra lighter one in the garage that I was going to use.
To see my crazy lampshade plant stands, click here.
One night before I painted it, I went to turn it off and all the lights in the living room went out. Uh oh.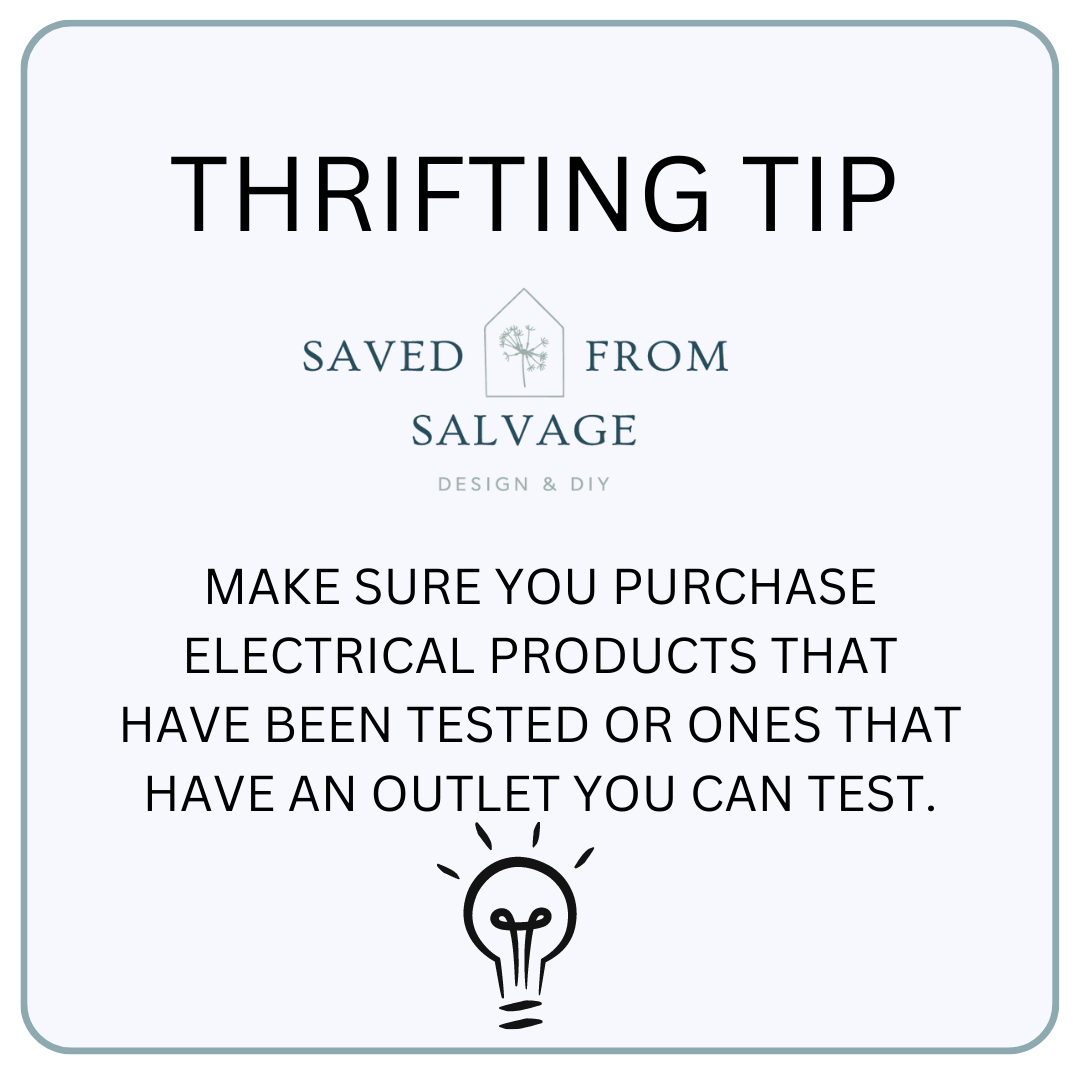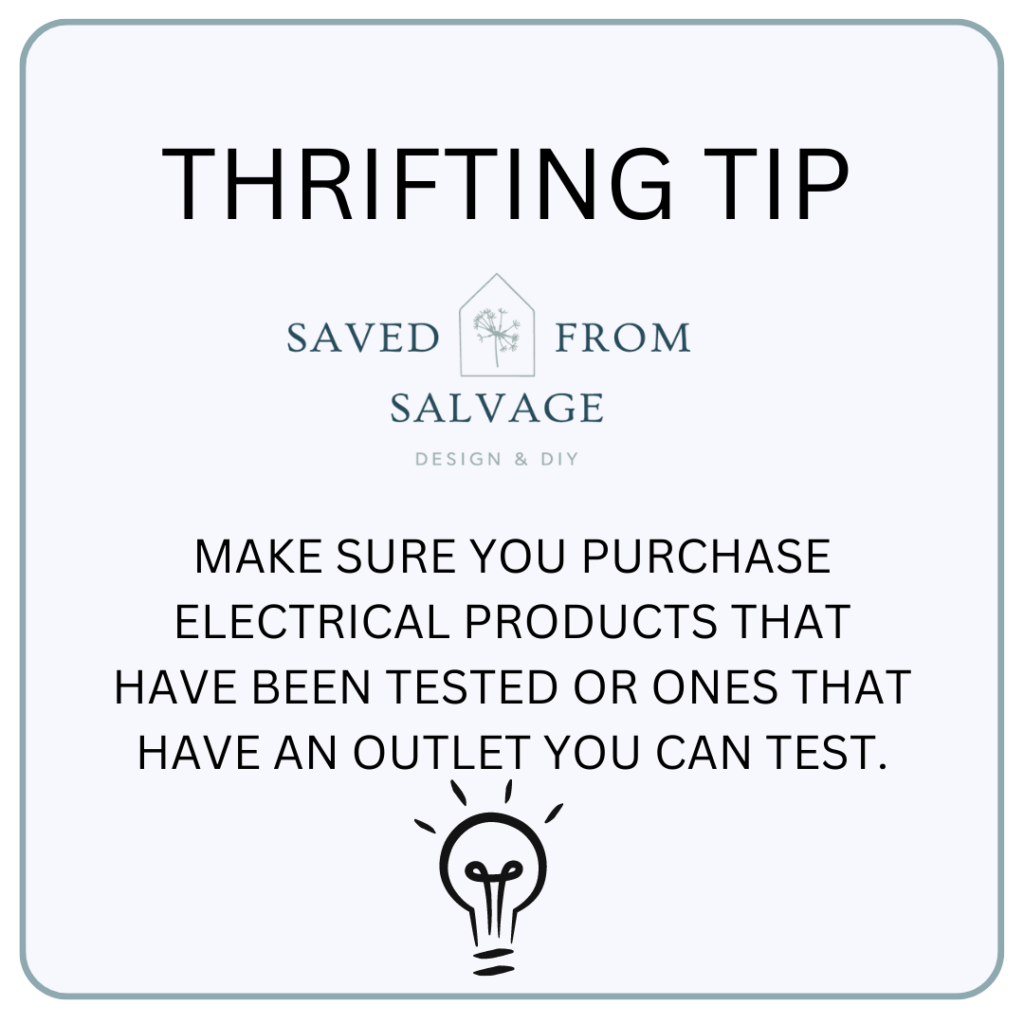 THE BEFORE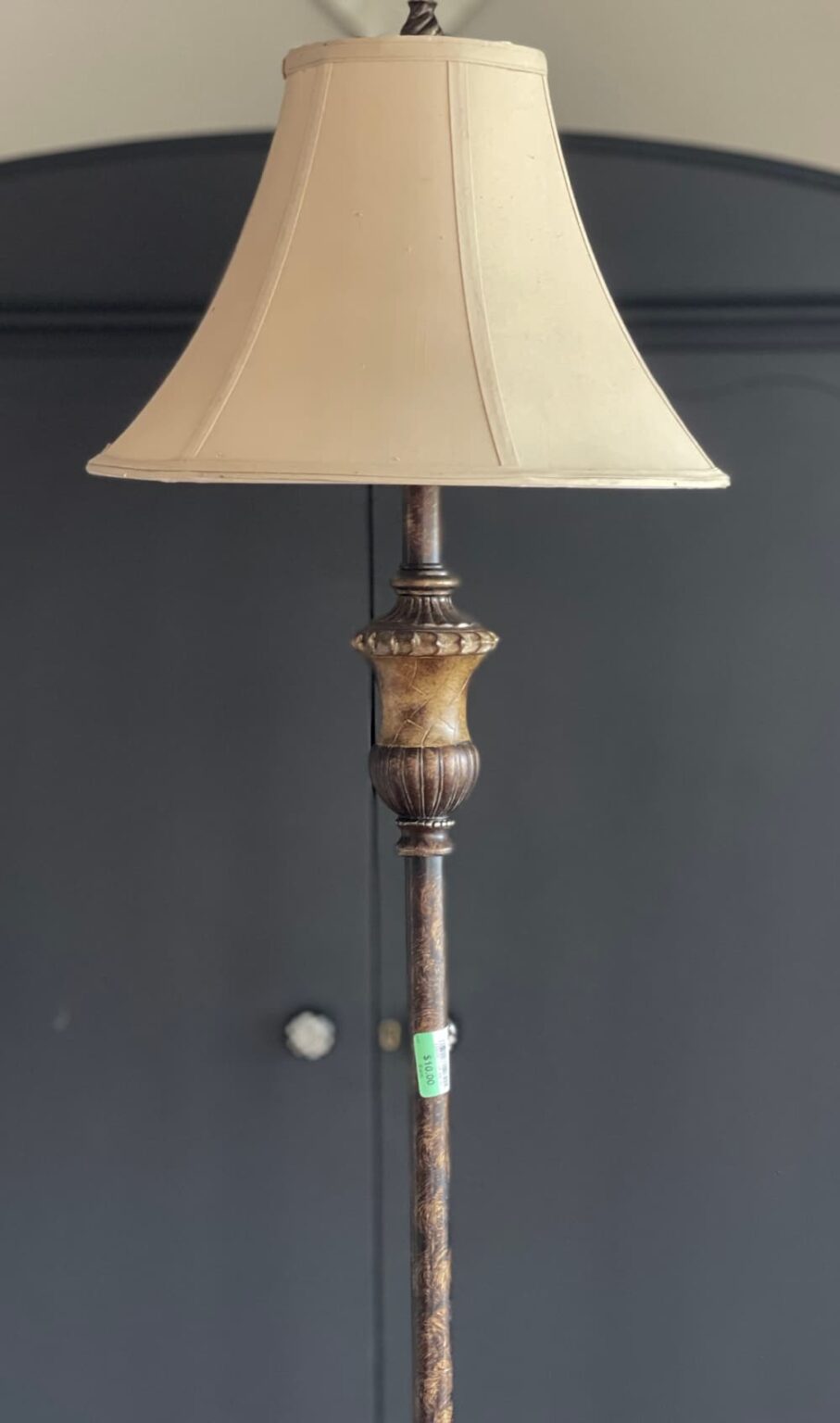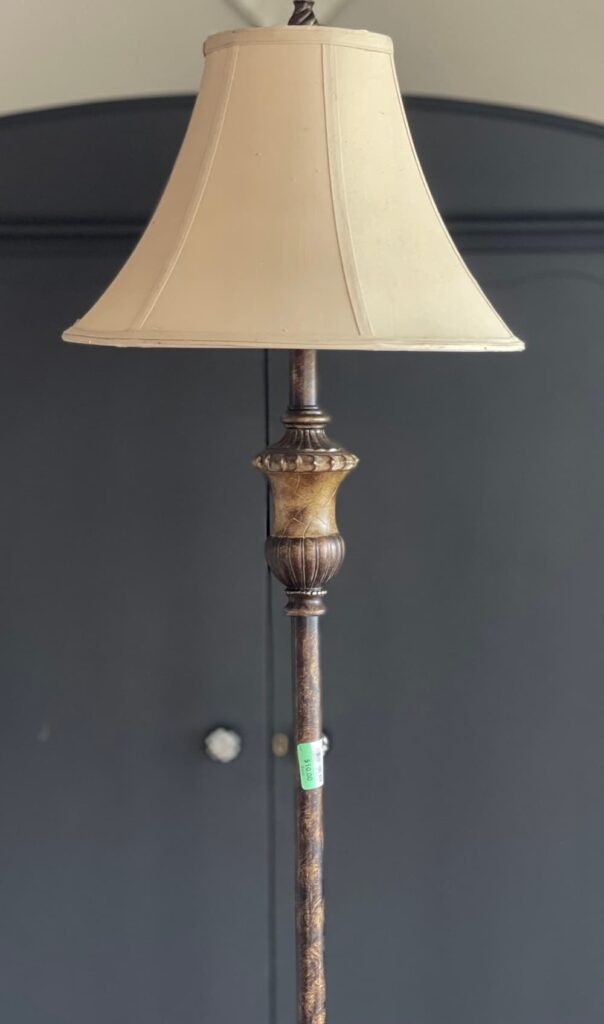 Carmine came to the rescue and replaced the socket with one he had on hand.
That is out of my wheelhouse but he thought there might be a little piece of metal that was stuck down in the socket and that caused it.
These can be purchased on Amazon for about $4.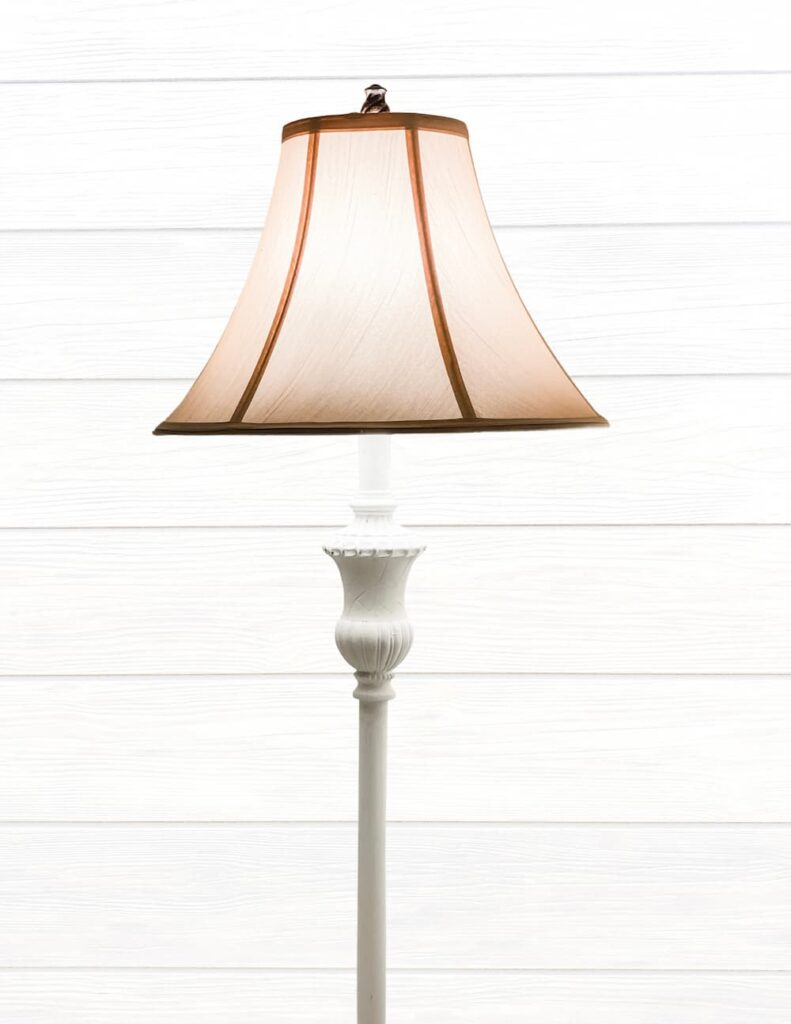 FLOOR LAMP MAKEOVER
The first thing I did was to give my lamp a good cleaning. I dusted it then wiped it down with Dixie Belle White Lightning Cleaner.
This made sure there wasn't anything in all of the nooks and crannies so I could paint.
The next step was to add my first coat of Terra Clay Paint in Prairie Dawn.
It went on very easily and after drying for 30 minutes, I was able to add a second coat.
MY LAMPS NEW HOME
This is behind my chair in the living room that has an ottoman. It's where Dempsey snuggles with me as I work on the computer.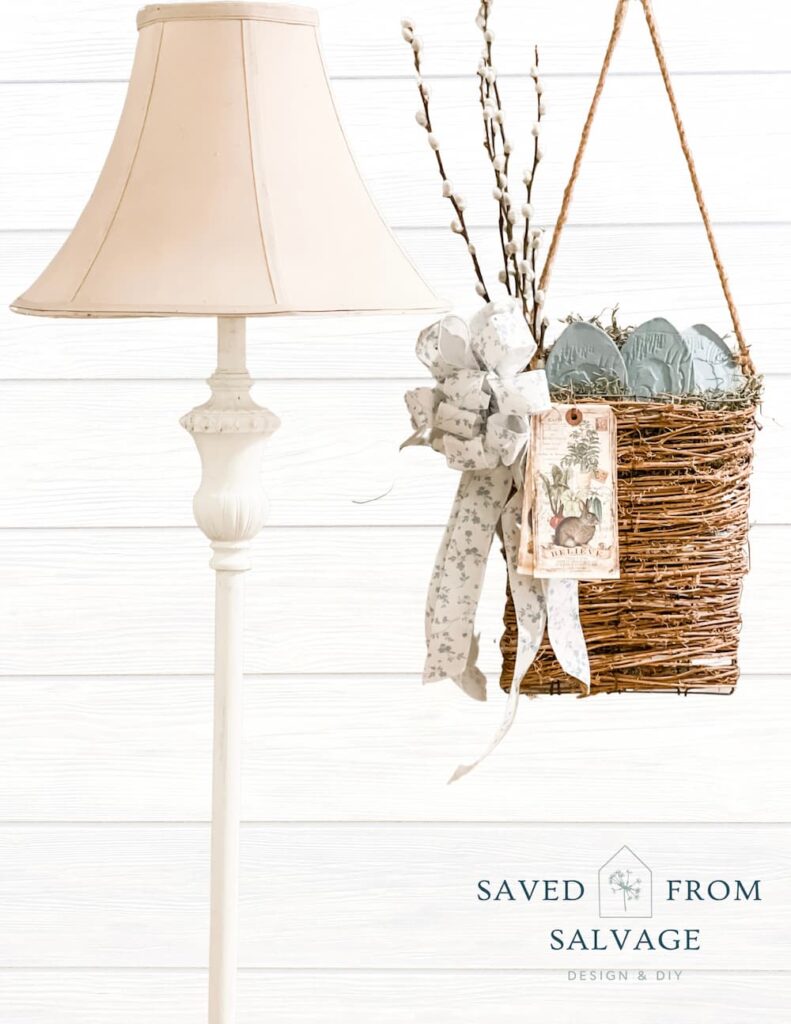 With my eye issues, I not only needed new glasses but additional light and this fit the bill.
So how about that for a super quick and easy DIY?
Until next time,
XO, Regina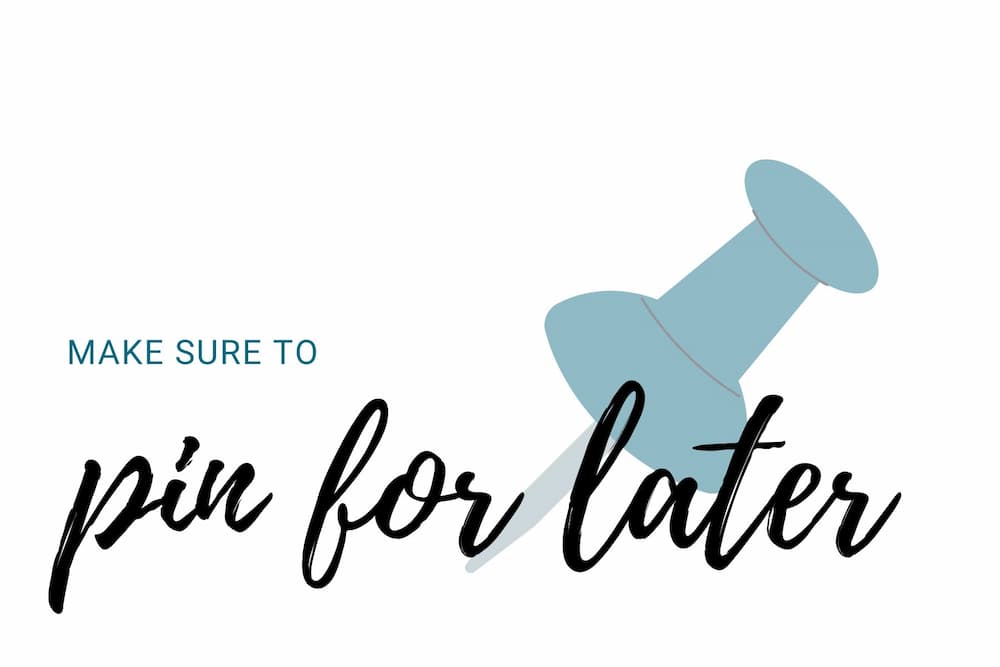 DIXIE BELLE PAINTS
This is a sponsored posts but the opinions and experiences are my own. If you purchase from the links below, I will receive a commission at no additional cost to you. Thank you for supporting my small business.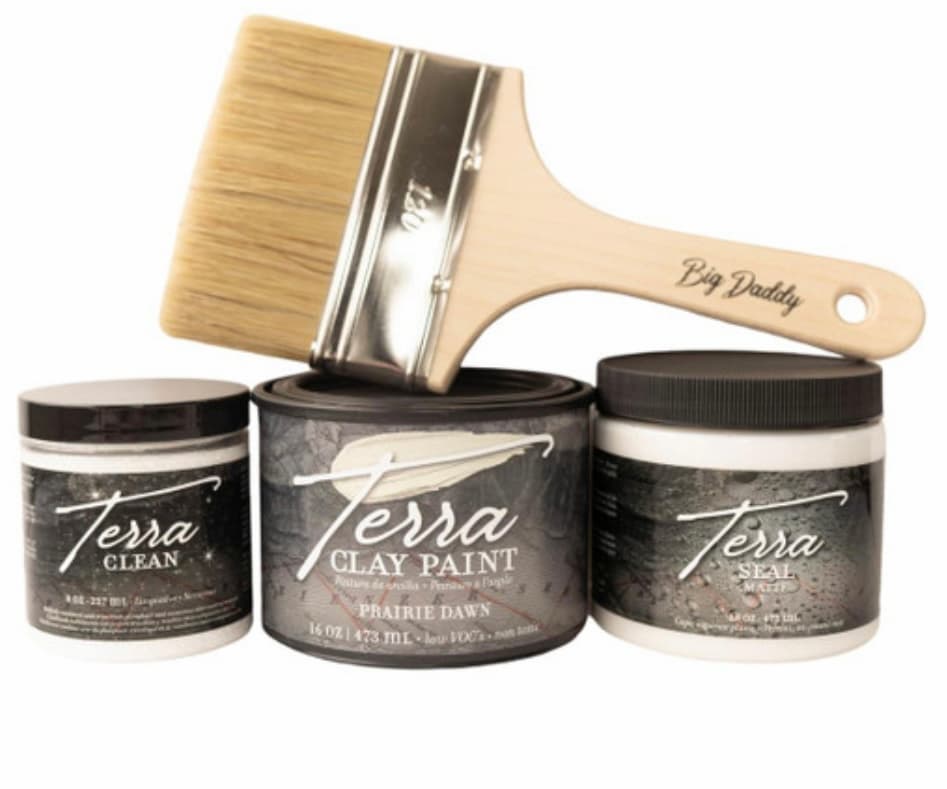 This bundle is exactly what you would need to redo a piece of furniture with the lovely Terra Clay Paint.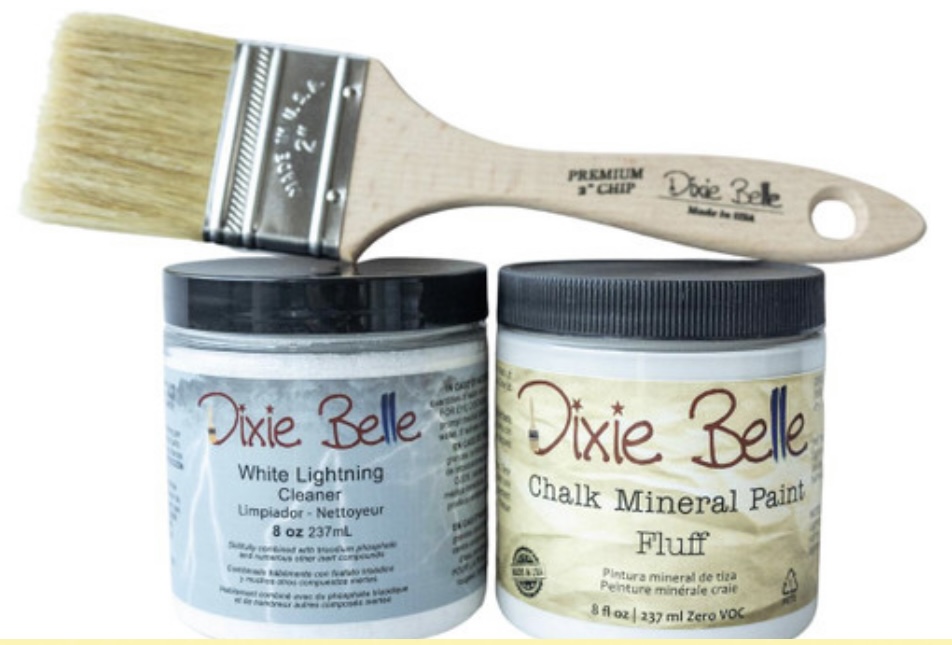 Dixie Belle has new bundles available for an easy way to jump right in to DIY.
This is the Chalk Paint Bundle.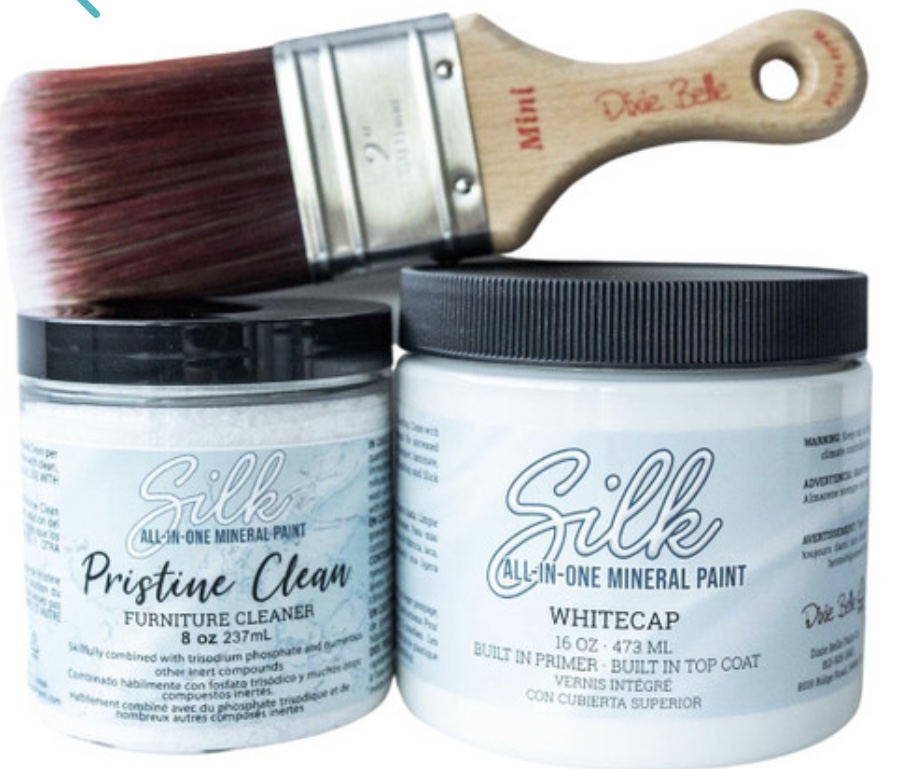 This is the Silk Mineral Paint Bundle. I highly recommend giving them a try! Let me know if you have any questions.