Are you ready to craft with concrete?
I will show you how effortless it is, and how you can make these easy concrete trees for the holidays.
Hi, I'm Regina, welcome to Saved From Salvage.
I love to share projects, from flipping furniture, to concrete crafts to tablescapes and event planning.
Sign up to receive my newsletter and see what's going on at Saved From Salvage.
COZY CHRISTMAS
This holiday season I am embracing a more natural and simple look.
I've been busy creating projects that capture that feeling I'm looking for.
A cozy, simple vibe. Here are a few of the projects so far, you can go to Pinterest and save them for later.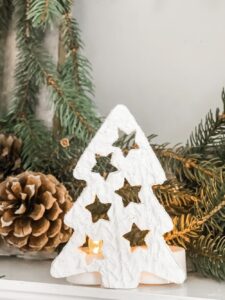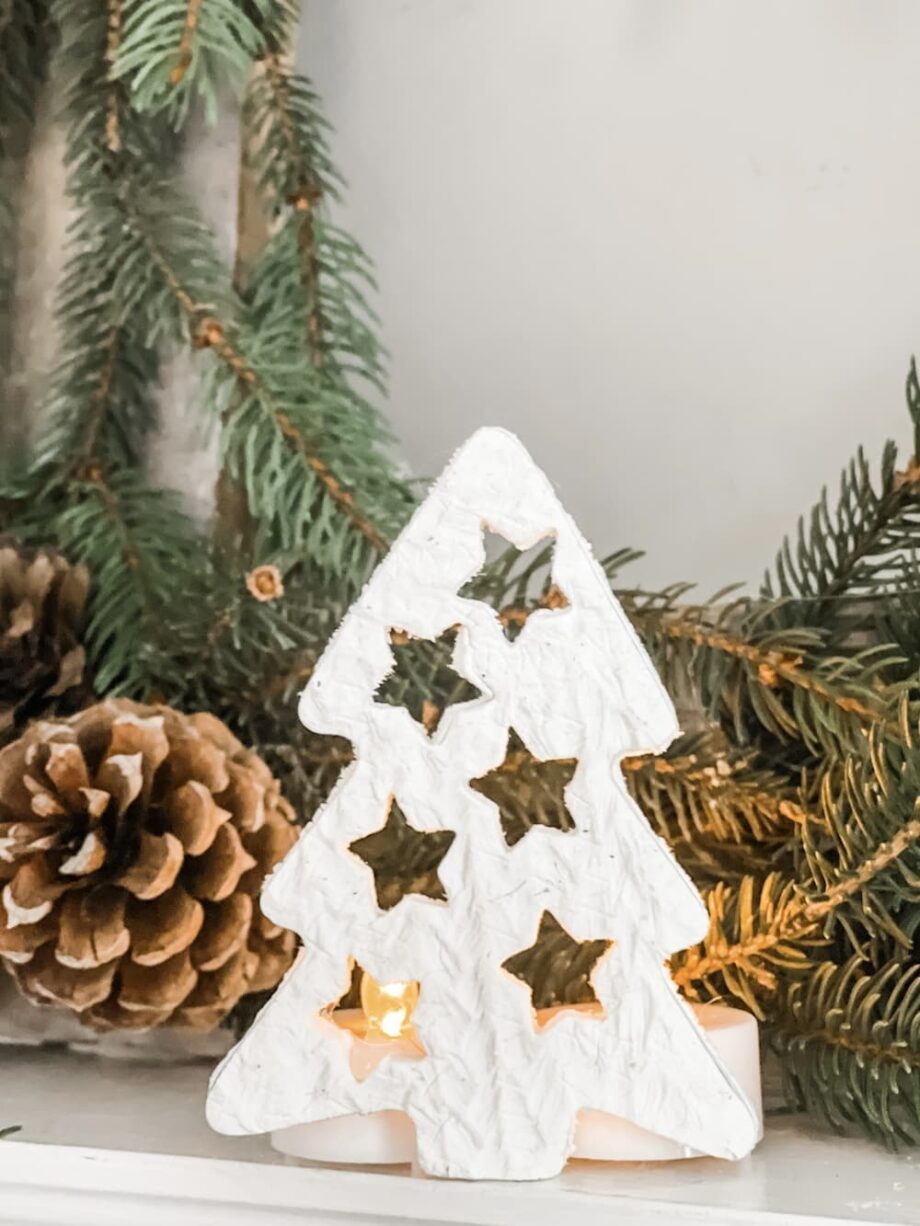 EASY CONCRETE TREES TWO WAYS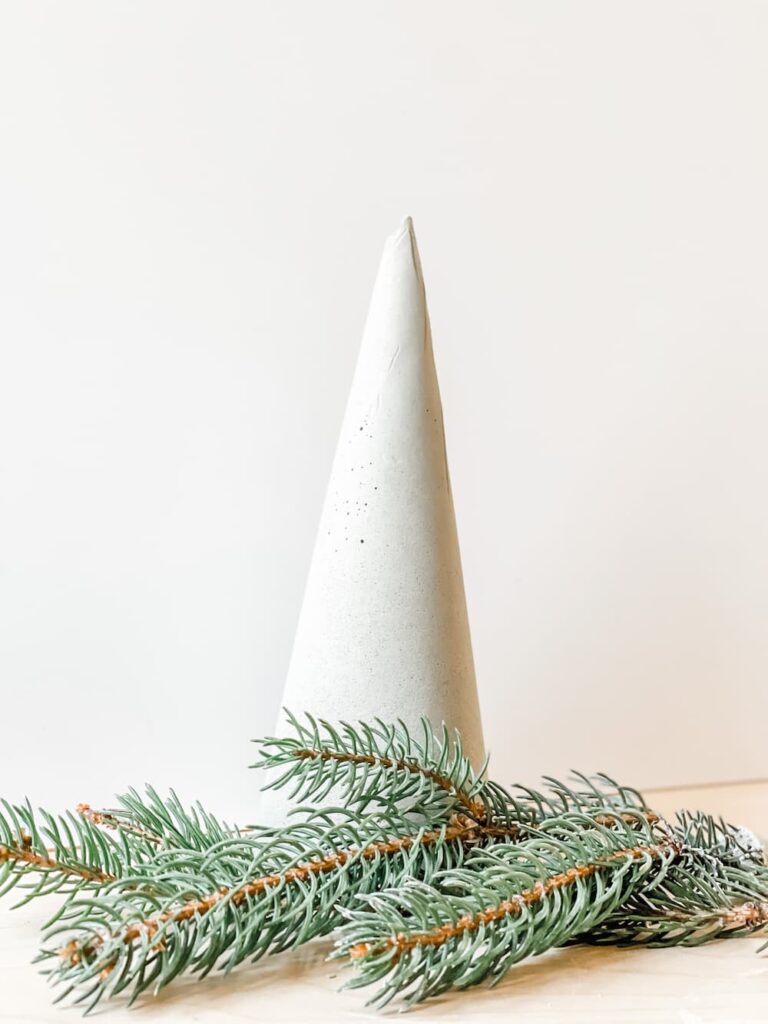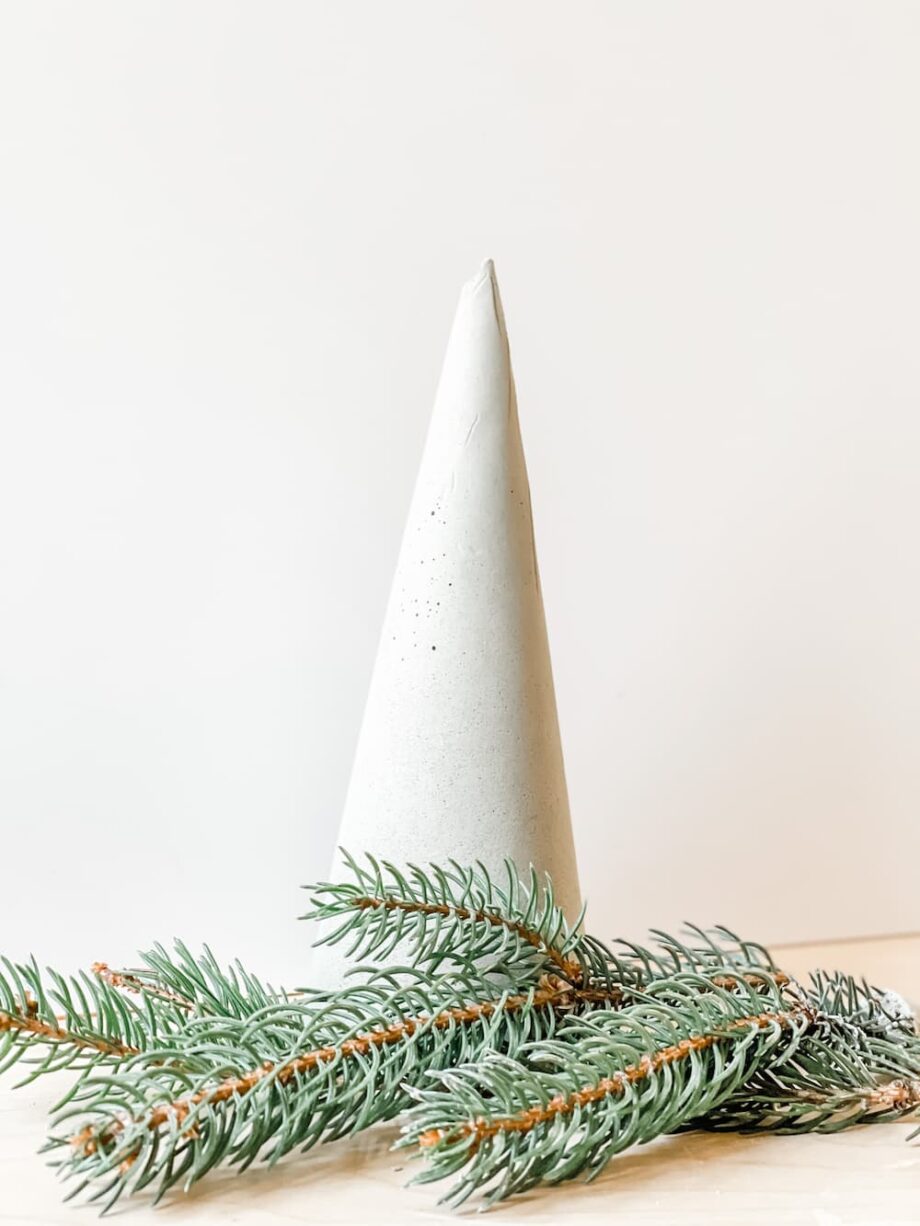 CONE SHAPE
If you have followed me at all, you know absolutely love working with concrete.
It is easy and provides such a clean look that I gravitate towards.
The first way I made these this year was in a cone shape. Btw, making a cone shape is like hard boiling eggs for me.
I have to look it up every time.
Which is why these are all different sizes.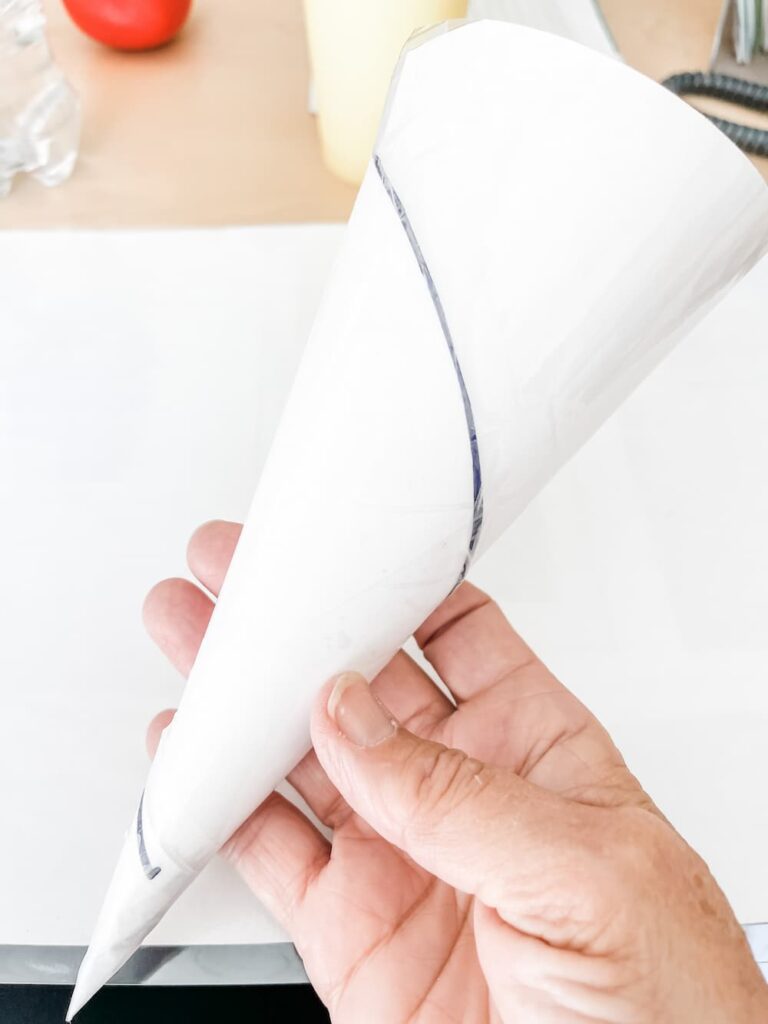 I used a piece of paper laminated so the concrete did not stick to it. You could also cover a piece of paper with contact paper.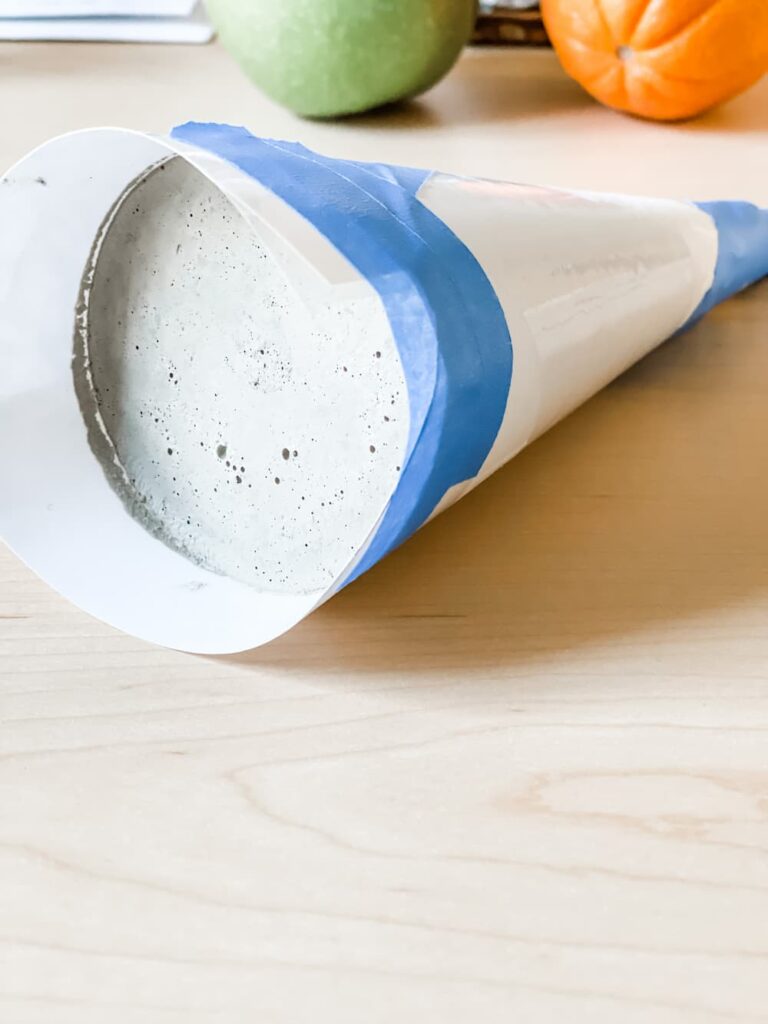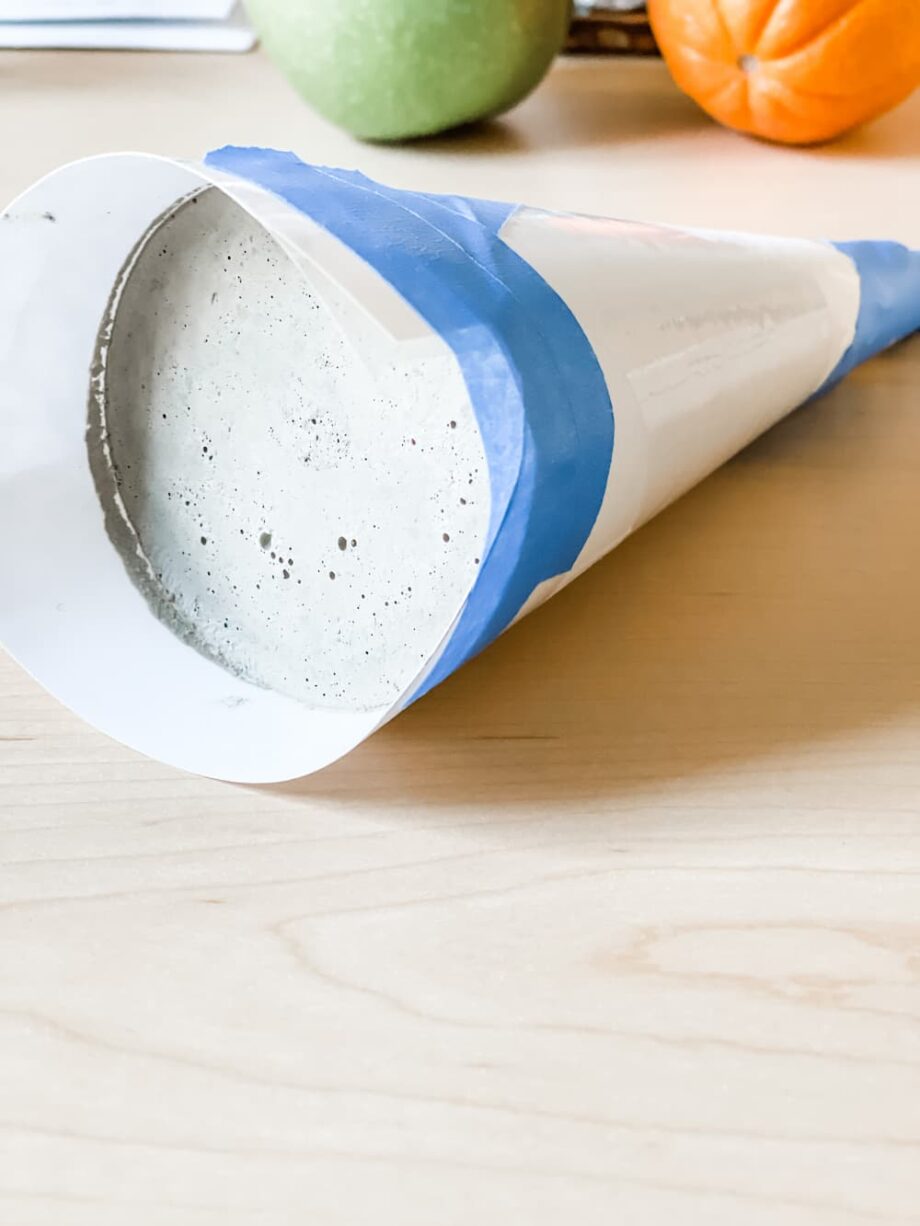 I use painters tape to hold the cone together and seal the seams.
After I mixed the concrete until it was like a brownie batter consistency, I poured it into the cone.
I put the cone with the point down inside a flower pot with pebbles in it. You can use anything that allows the cone to stay upright.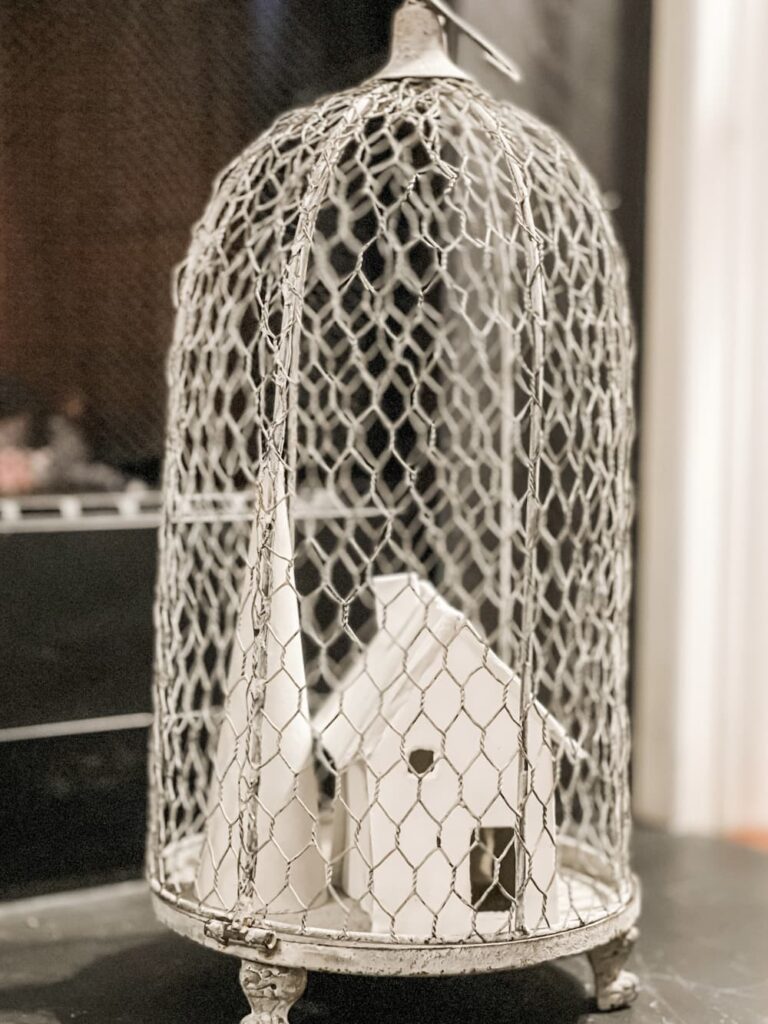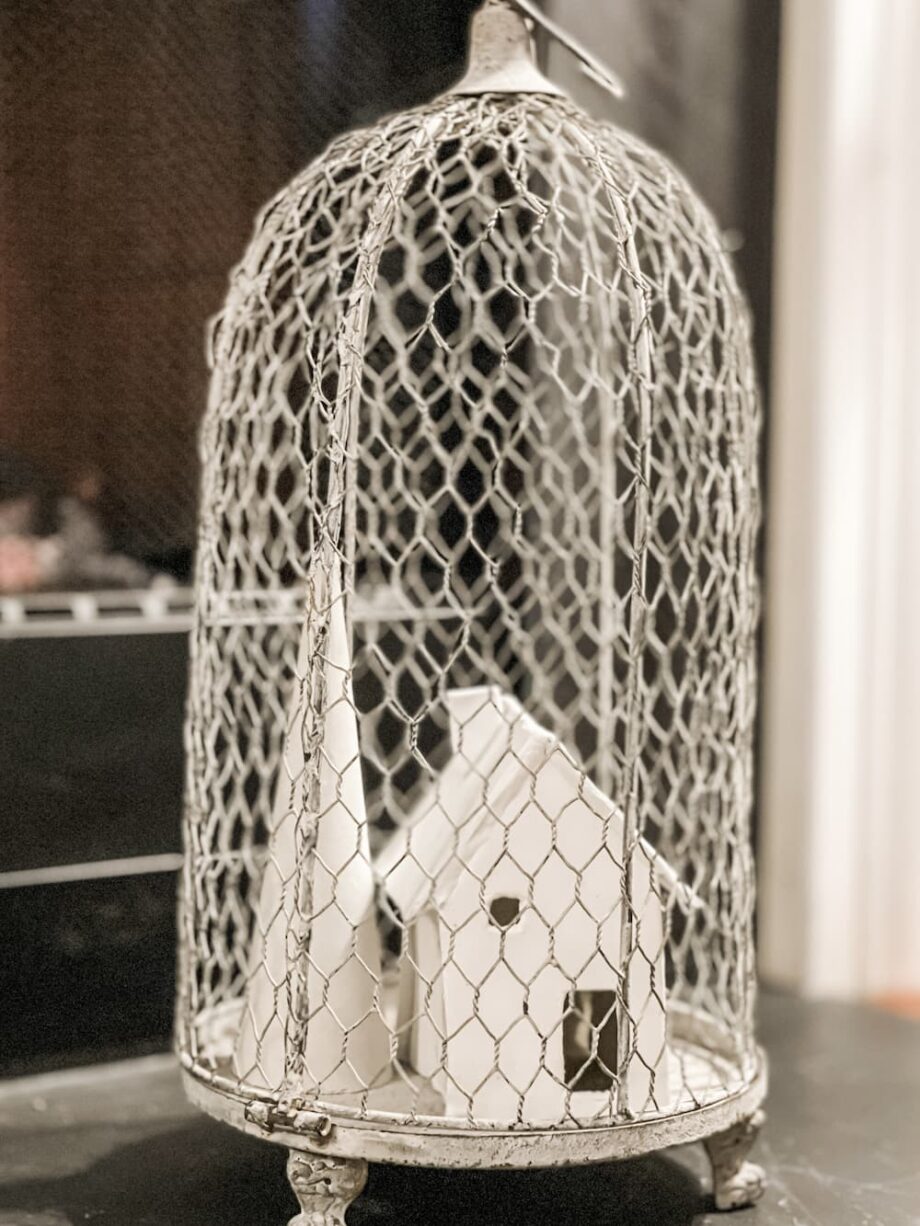 After it's firm, tear off the paper and you've got a smooth, beautiful tree.
Feel free to paint the top to match your decor or personalize to someone's favorite color.
FLAT COOKIE CUTTER CONCRETE TREE
Now onto my second kind of concrete tree.
I use cookie cutters for so many things.
Cookies
Clay
Concrete
Fondant
They are so versatile. I typically buy them from Amazon and I have quite a collection of them as you can imagine.
These though were part of the Hearth and Hand Collection from Target. They are way more sturdy than your regular cookie cutters and I love the shapes. All three were only $7.99 at Target.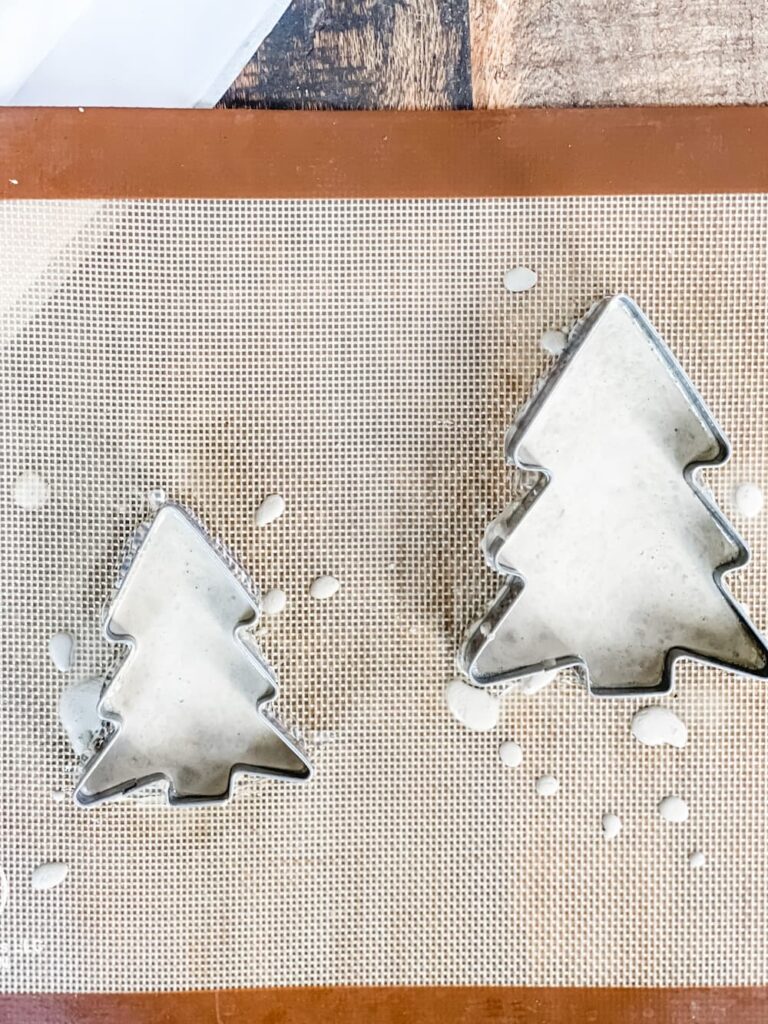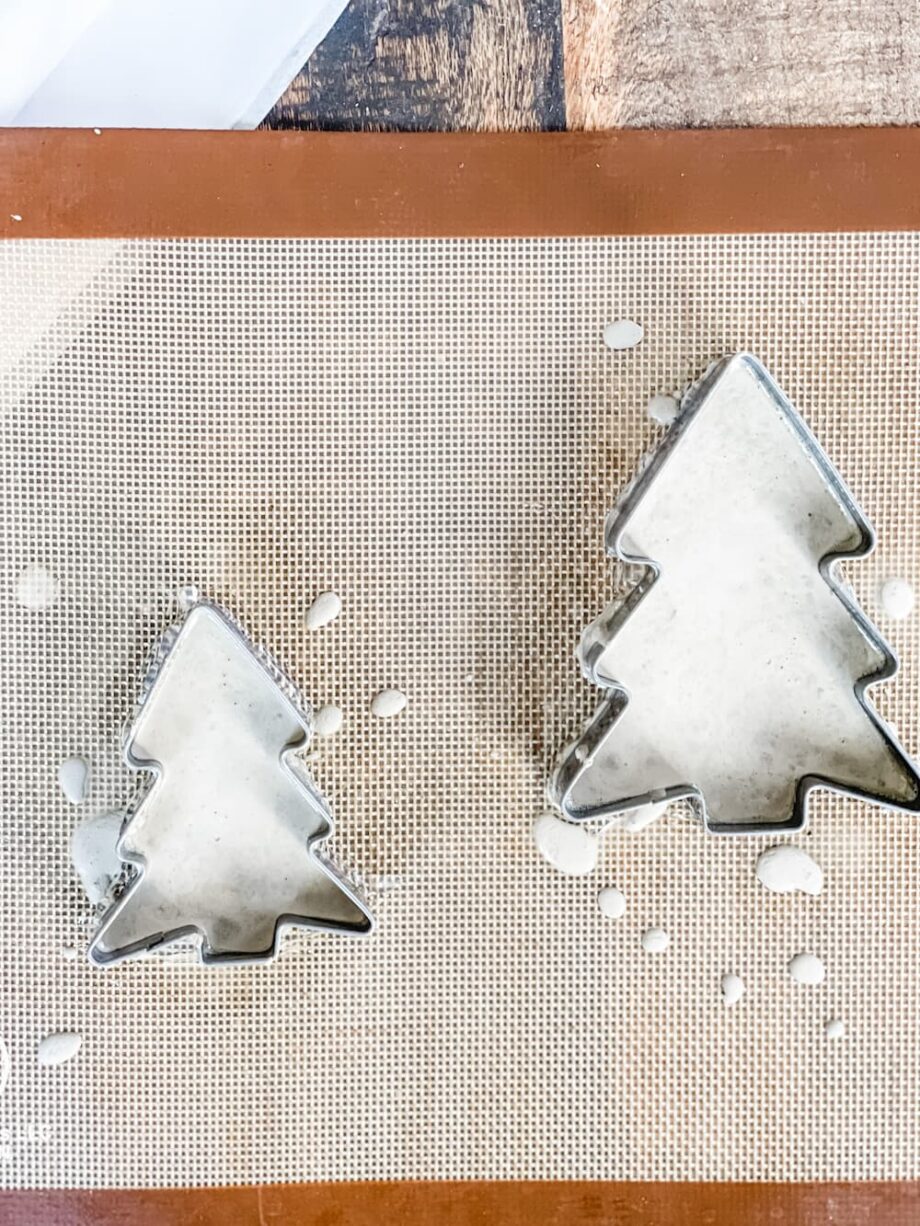 To create these I poured the concrete into the cookie cutters and then placed bricks on top to hold them down.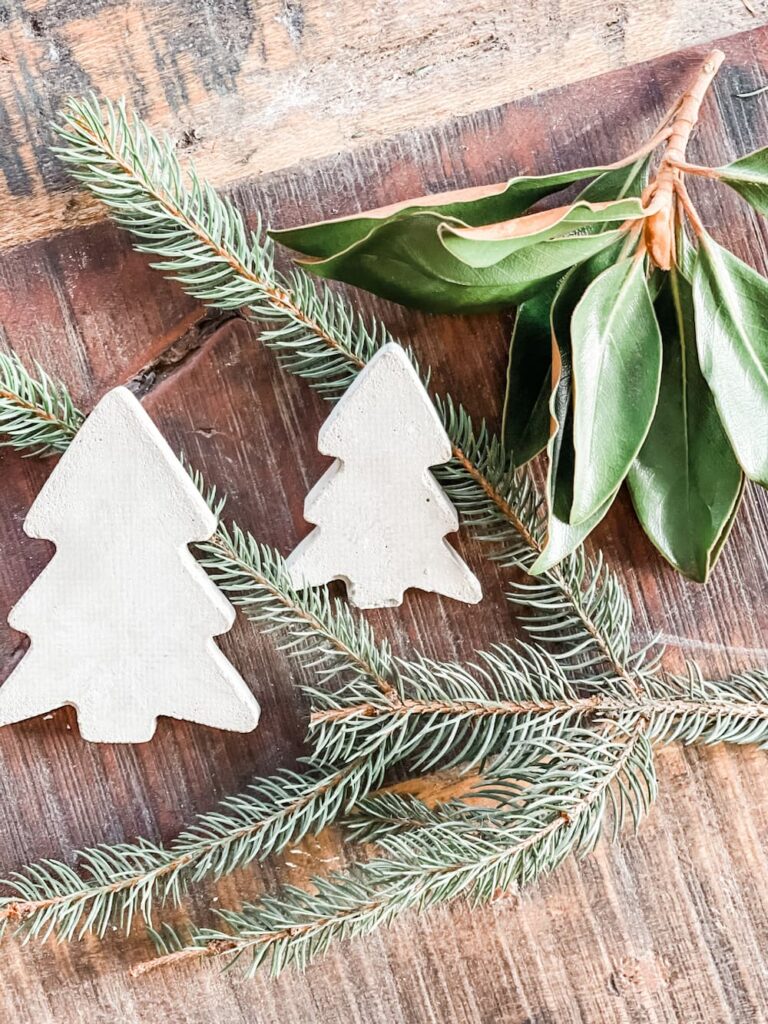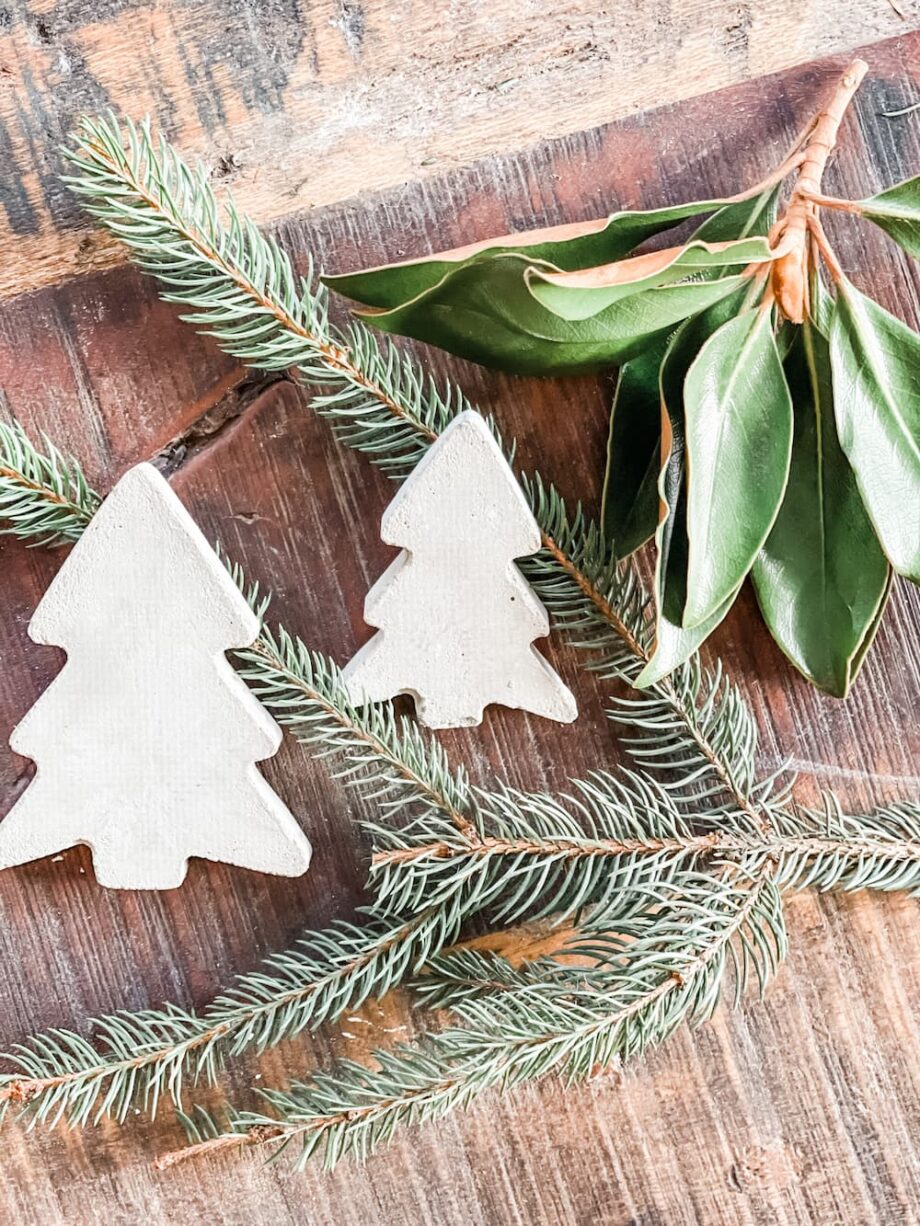 For this type, make sure you do a good job of oiling your cookie cutter. I used spray oil, like PAM.
These took longer to dry, so after waiting a few hours, I flipped them over so both sides could dry.
It was a little work to get these out because the cookie cutter was so thick and sturdy.
A thinner metal would be a bit more pliable and make it easier to remove the tree.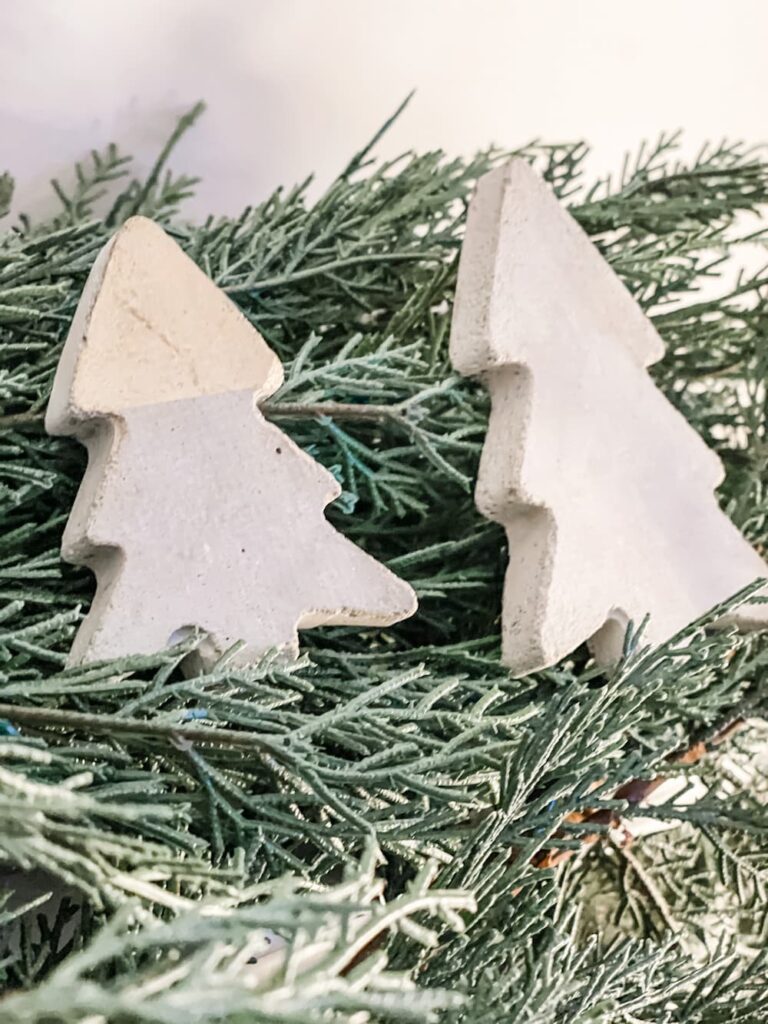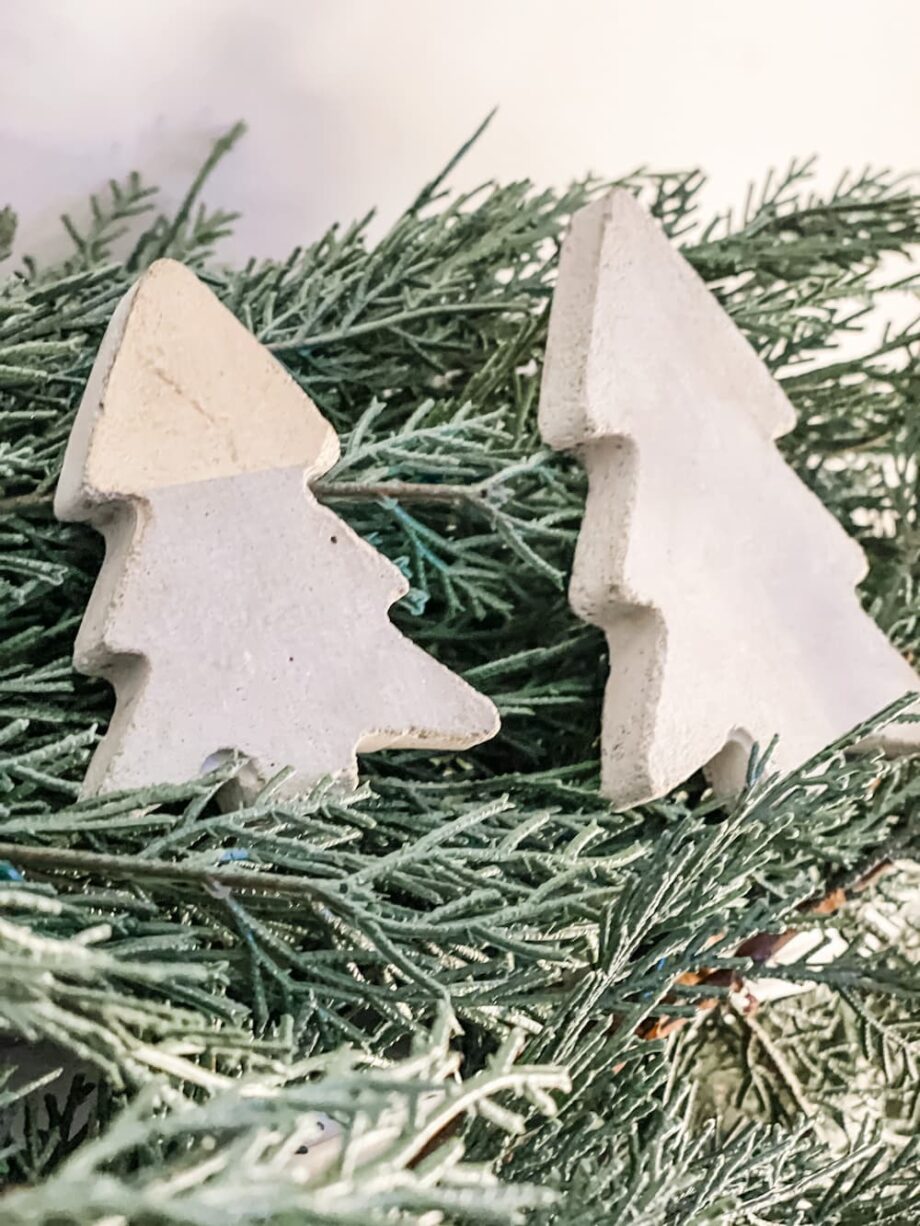 What's even more fun about the concrete is that you can add a little paint to tie it into your decor.
Above you can see I topped my flat tree with gold and below in white.
CONCRETE TREE SUPPLY LIST
Quikrete Concrete
Cookie Cutters
Plastic File Folders or Laminated Paper for Cone
Bucket To Mix
Water
CONCRETE TREE DIRECTIONS
Mix the mixture with water until you have a brownie batter consistency.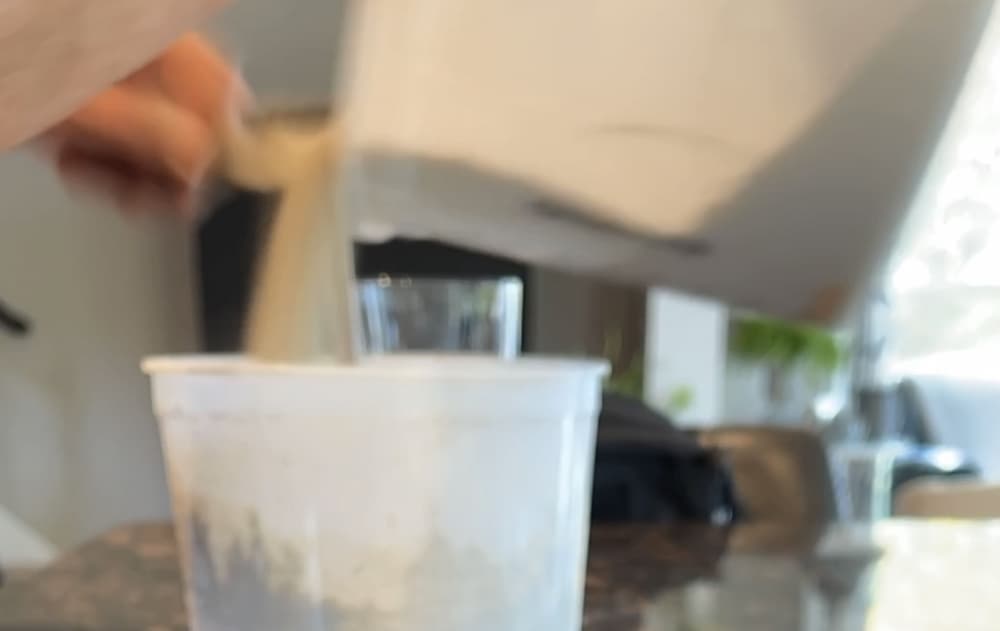 I mix mine in a small plastic bucket and stir with a metal spoon.
You don't need anything larger than a spoon to mix.
If you put in too much water, add more mix, too dry, add more water.
You cannot mess this up. You can make a mess though.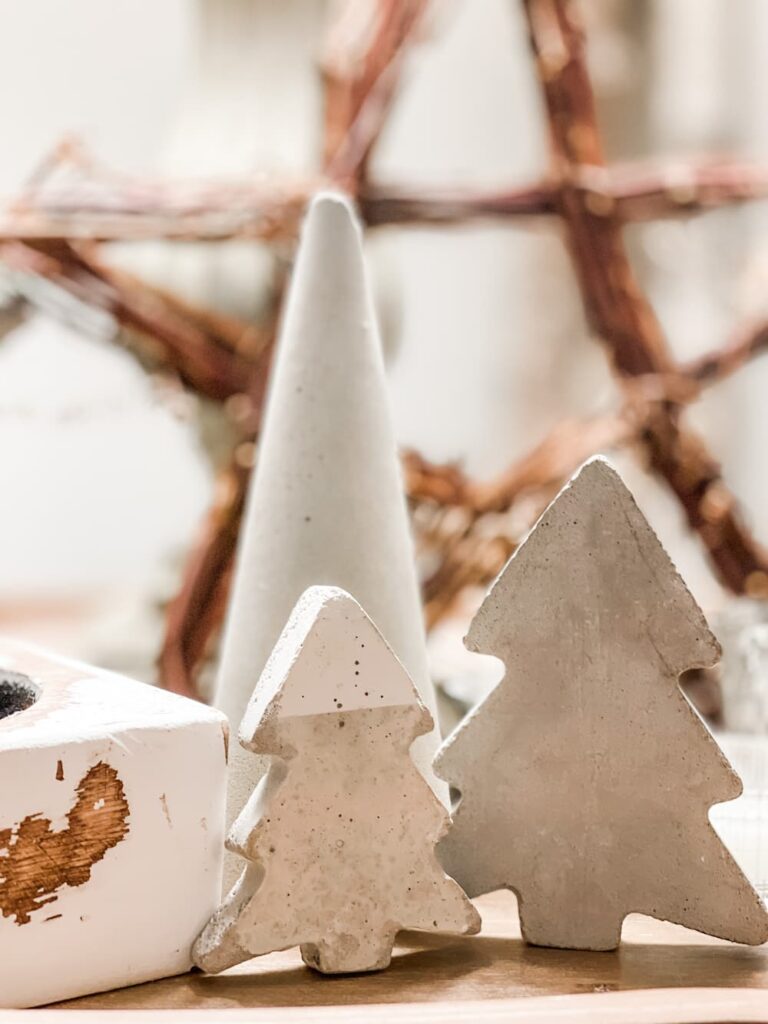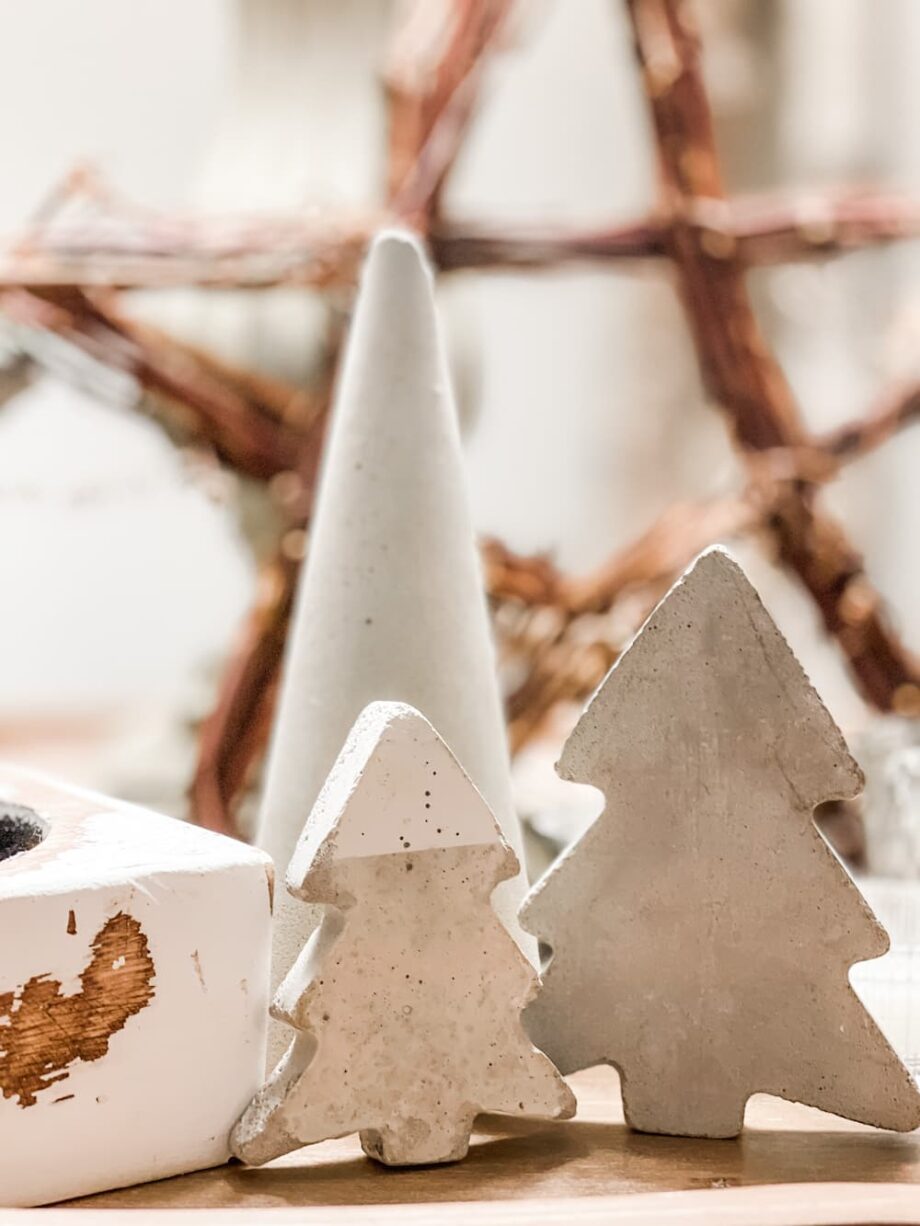 Thanks so much for stopping by. I love this time of year and all of the family and friend time and of course for me, decorating, creating and sharing.
Did you see my Hygge Christmas Wreath? Click here to see another cozy decor piece I made.
For an easy and quick Dollar Store Craft Idea, click here to see my Holiday Gnome.
I started listening to Christmas music mid November, I have begun watching Hallmark Christmas Movies, which is maybe why I've not posted in a while.
Carmine gets anxiety listening to Christmas music, especially this early. We are different that way.
I focus on making my home cozy, full of sounds, sights and smells of the season.
If you love to create handmade gifts, click here. I'll be sharing a new gift every Wednesday for the next 3 weeks.
My second gift idea can be seen right here.
Have a wonderful holiday however you celebrate. Oh and if you are looking for an easy no fuss option for a holiday get together, see my Charcuterie Board here.
XO, Regina
I have provided links for your convenience. If you purchase from these Affiliate Links, I receive a small commission, at not additional cost to you. Thanks for supporting my business.
Let"s Go Shopping