Hello and happy Saturday! Welcome to Lately on the Lake, a behind the scenes look at Saved From Salvage.
If you are new to Saved From Salvage, I'm Regina and I'm happy you are here.
If you haven't gotten on the list, subscribe below.
WHAT I'VE BEEN UP TO
Last Saturday I ended up taking my guy Dempsey to the emergency vet. After our morning walk, I made the appointment with the vet and spent the rest of the day worrying. If you know me, Dempsey is a HUGE part of my life. He goes to work with me most every day. Fortunately he responded to meds and is back to normal.
While I was worrying about Dempsey, Carmine installed our new garage door. I'm so lucky to have someone who can do it all. It still needs the trim and hardware but I love it. We need to decide do we paint it the color of the house which is what it was, or leave it white? Thoughts? Let me know in the comments below.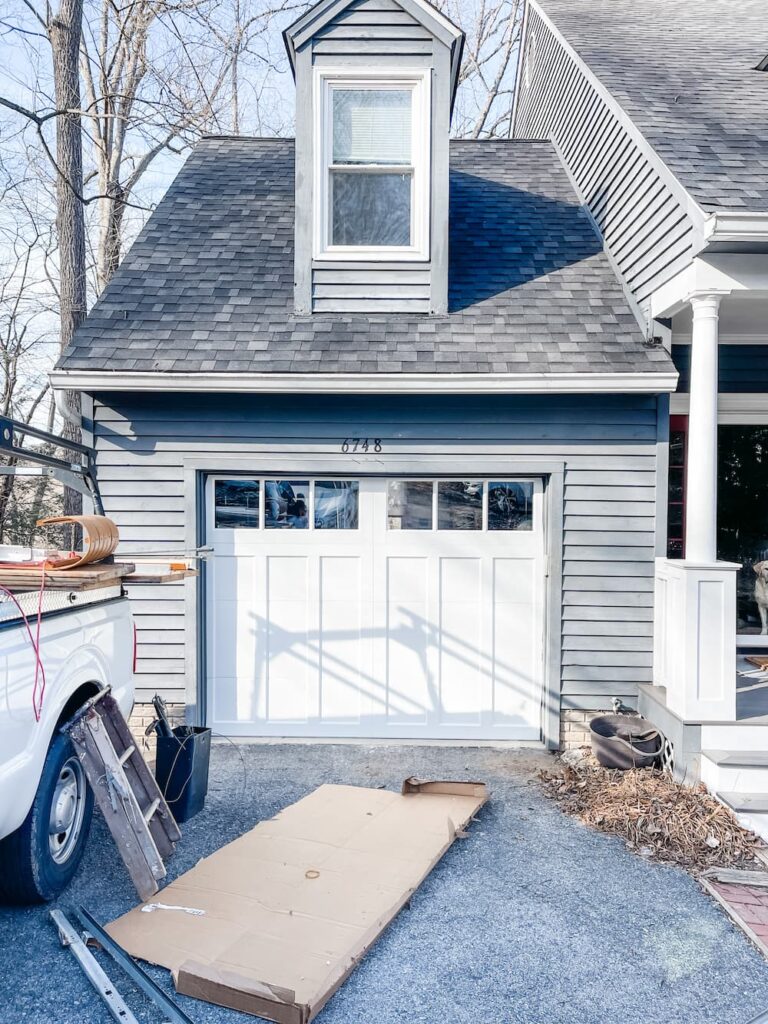 Sunday Carmine stayed home with Dempsey and I headed to NJ for his niece's bridal shower. I got to spend a few hours with his mom, sisters and family and it was lovely. We were at the Madison in Riverside.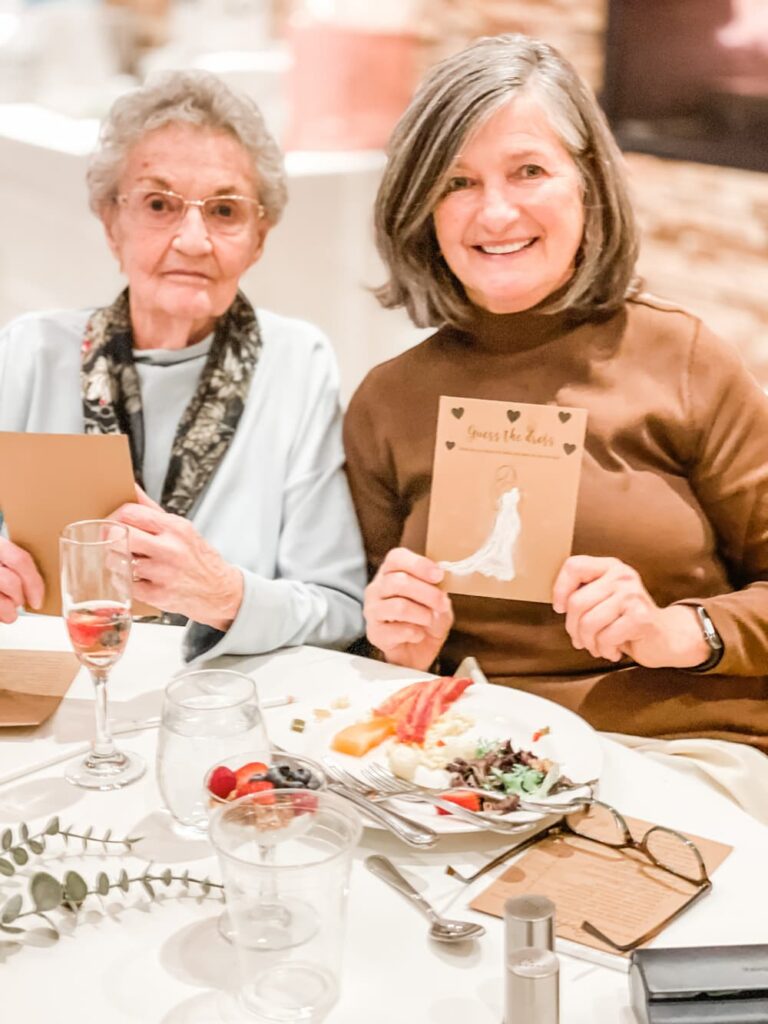 How was your Valentine's Day? We had a big luncheon at the center. I ended up with 15k steps without exercising that day! It's so fun treating our members. It was a sea of red and pink in the room and so nice to see so many smiling faces.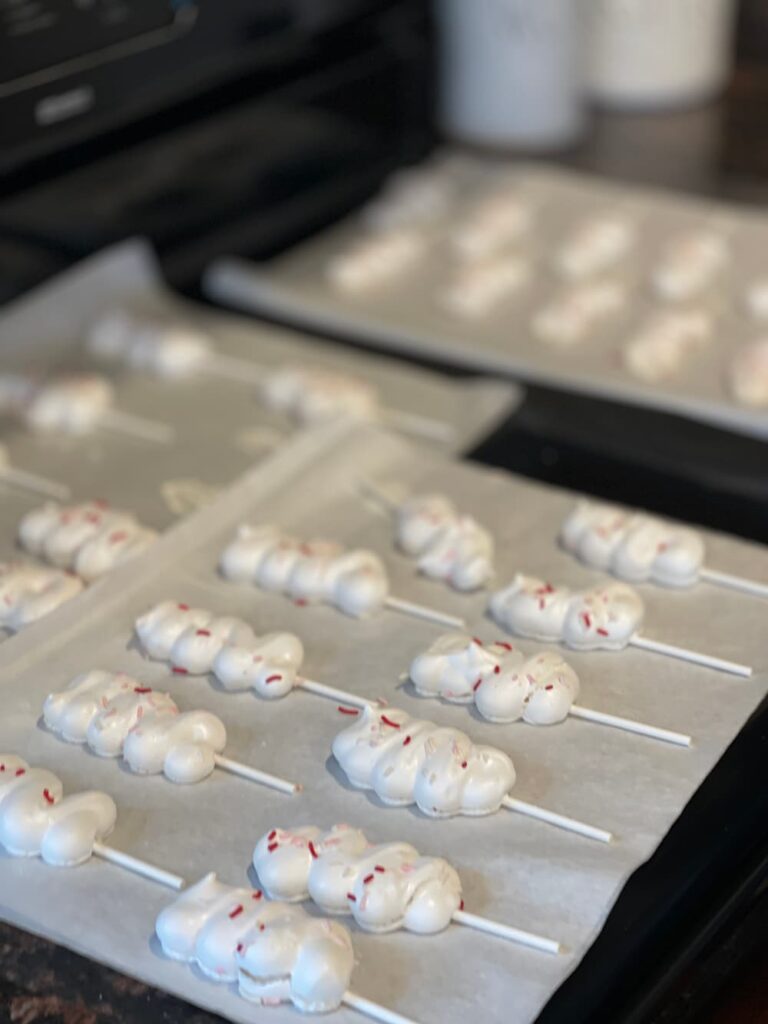 I made meringue cookies and dragged every piece of Valentine decor from my house to decorate.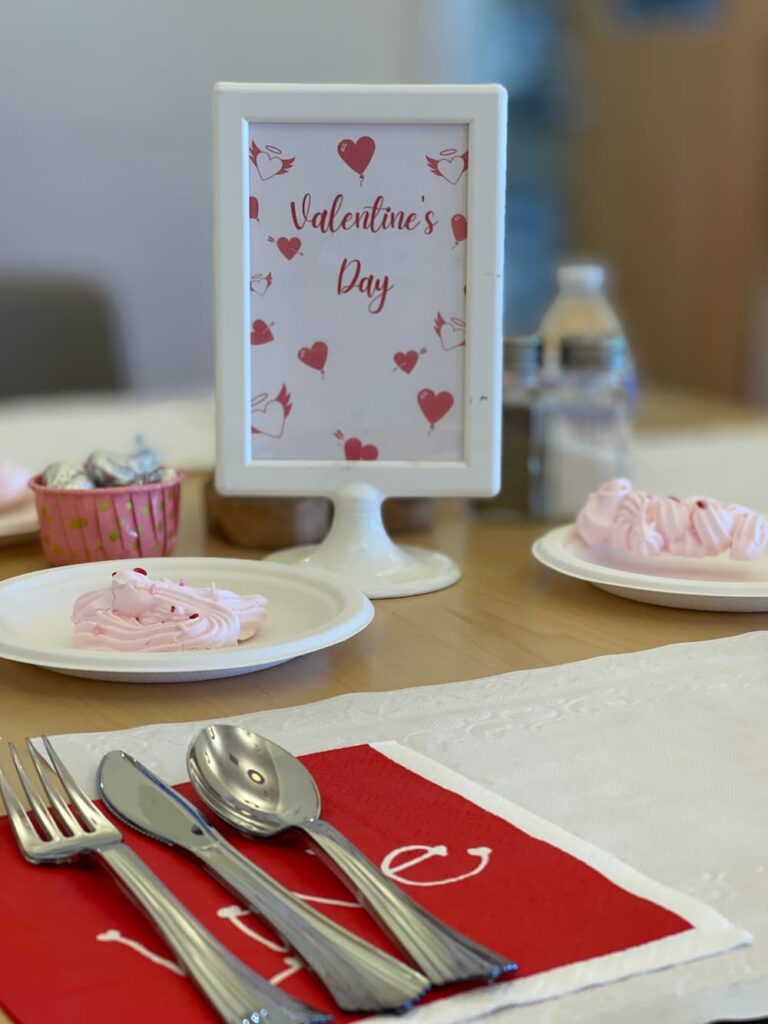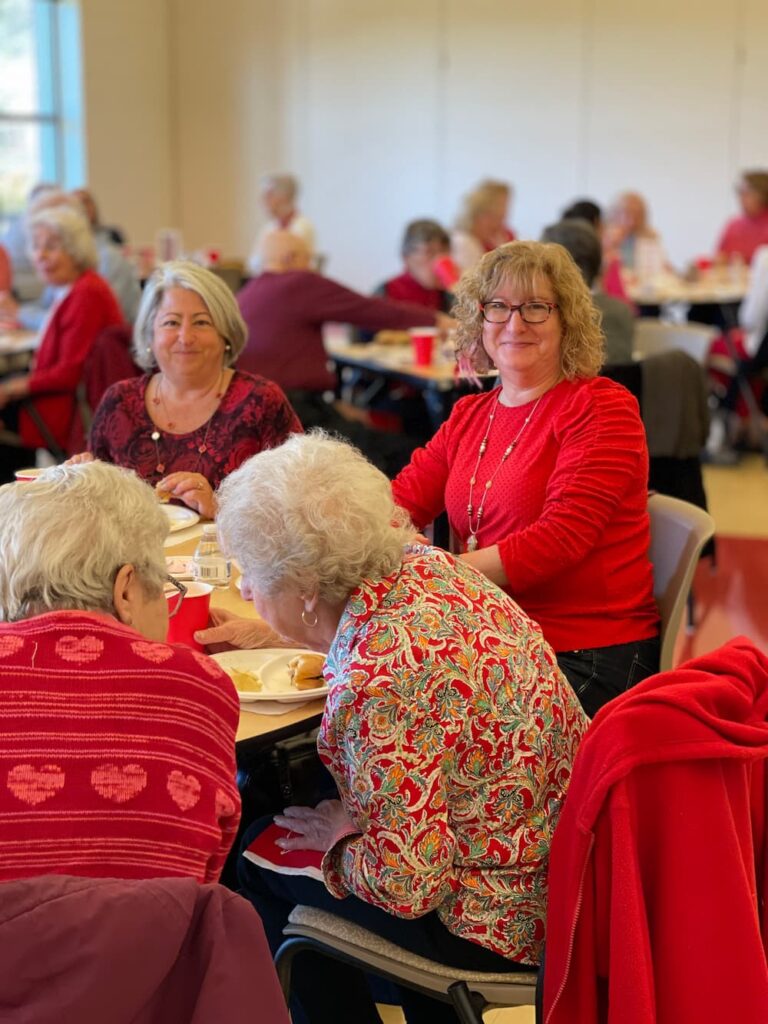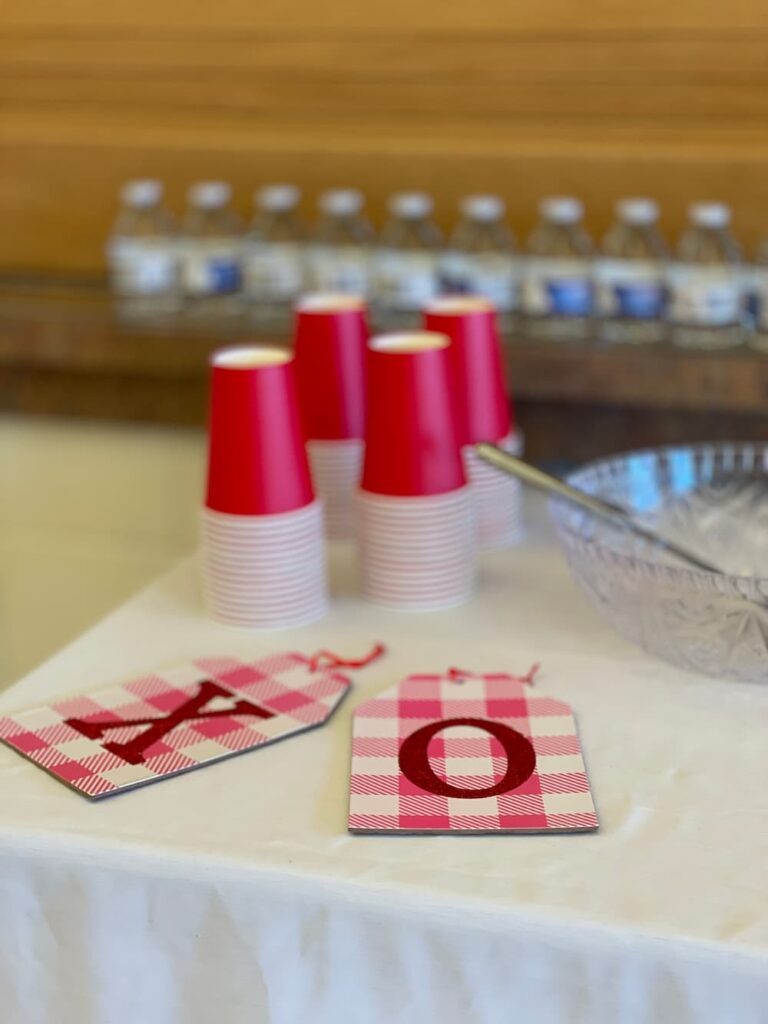 I shared a post about organizing. Unfortunately I'll have to say, that's not my strong suit but I decided to work on my guest bathroom and I'm so excited about how it turned out. You can see that post here.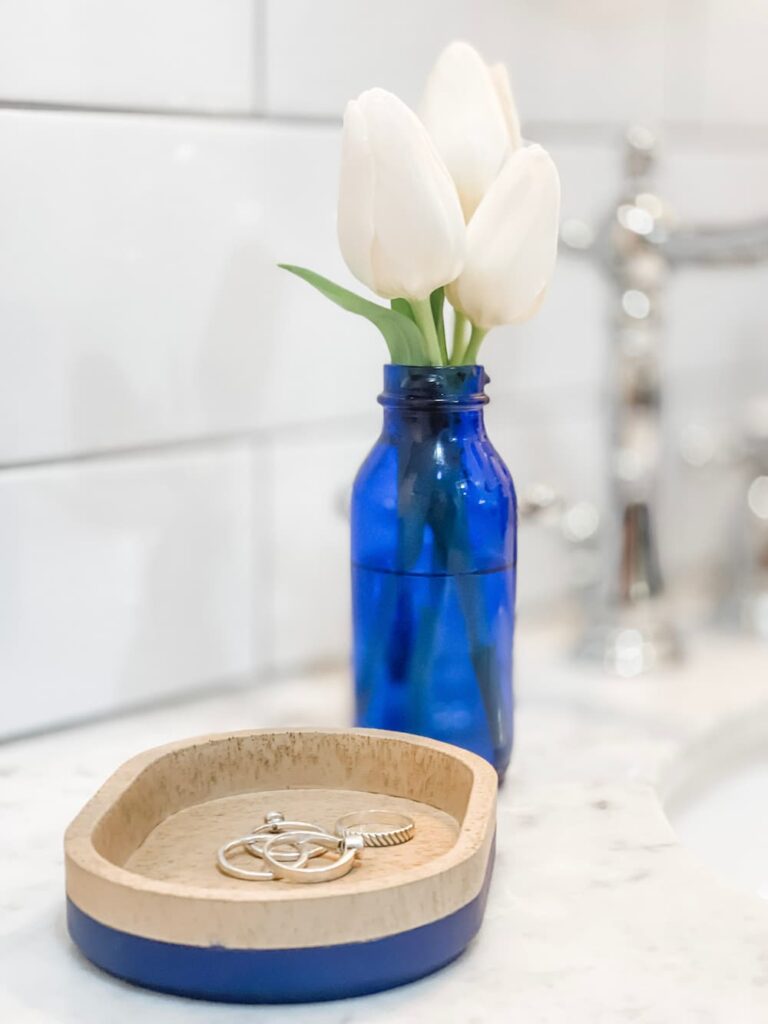 I found out at the retina specialist that I need eye surgery. At least I know when I say I can't see out of one eye very well that I'm not making it up. They will be scraping scar tissue off the back of my eye. Can't wait.
We met about our kitchen remodel and got to see in 3D color what it will look like. We have to work out a few more details on making it all fit, but apparently I won't be retiring anytime soon. Bummer.
Last night we headed to my nephew's basketball game again and got to see my brother and sister in law who were up from NC. #Familytimeisthebesttime.
WHAT I'M WORKING ON
On Monday I'm sharing a post as part of the International Bloggers Challenge and our theme is "Hang it Up". We each interpret that any way we like. Stay tuned.
I'm part of the Virtual Supper Club that a lovely group of bloggers do every month. I'm lucky enough to be a guest this month and our theme is Chili Cook Off. We post our tablescape on Thursday and our recipe on Saturday of next week.
Other than that, I'm ready for all things bunny. I know I'll be sneaking a few more spring things out. I spotted my first common mergansers in the water out back Thursday so I know spring is on its way.
WHAT I'M LOVING
You can click on the headlines below to order any of my favorites.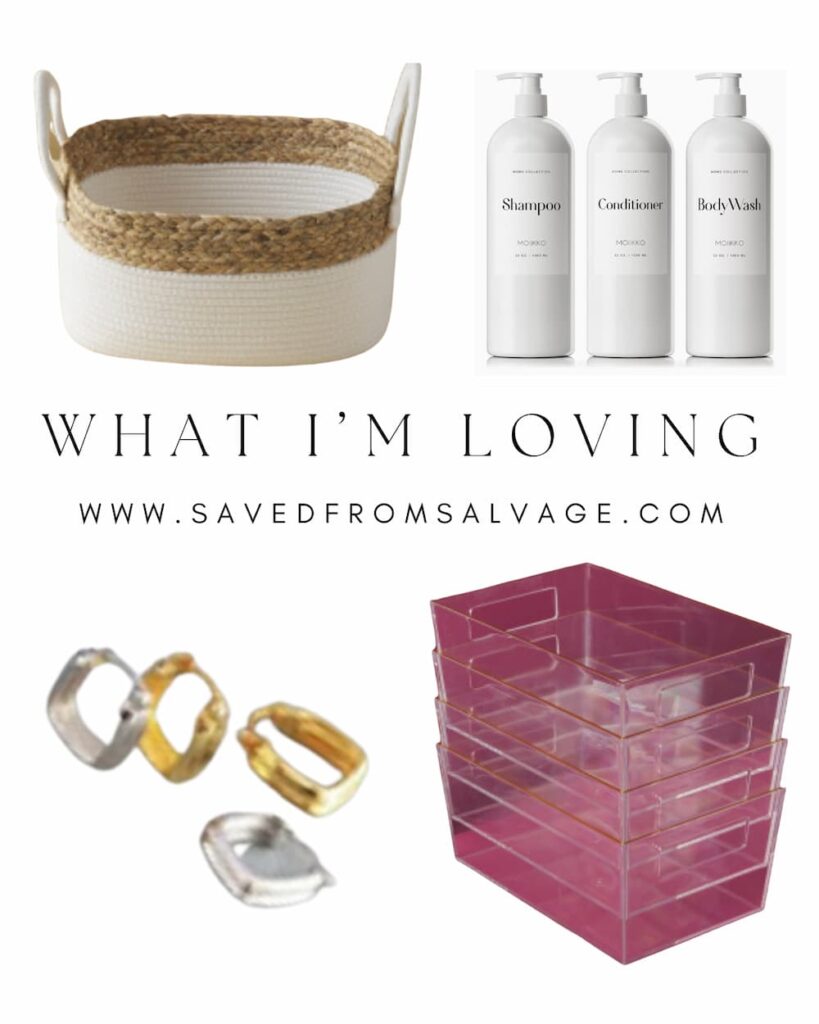 I added these to my drawers to hold all sorts of items in the guest bath. They come in various trim colors but the ones I bought were gold rimmed and go great in the bathroom.
I love baskets and this is no different. I got this one to hold hand towels and washcloths in the guest bath.
I shared these a few weeks ago but I have messages about them so I thought I'd share them again. I just love the clean look you get from having them in the bathroom niche.
Anyone else lose things? I have a terrible habit of losing jewelry. Especially earrings. So for that reason, I don't like to spend a lot of money on them. I saw these and thought they were super cute, wait til you see the price!
Thanks for reading Lately on the Lake. I hope you have a great weekend – if it's an extra long one for you – even better!
Til next time,
XO, Regina