Happy Saturday. How are you? Today I'm sharing what's happening this week at Saved From Salvage.
Carmine was away all week and I had the two a day dog walks. I'm ok that he's back home to help with the "day to day" since it rained most of the days he was gone.
WHAT I'VE BEEN UP TO
Carmine and I headed to a Vintage Market last weekend, don't you just love wandering around looking at old and new finds. I didn't buy anything but its fun to look.
On Sunday we went to visit with my niece and her hubby and new baby. Seriously, I could hold a baby for days. What a fun month, getting to meet two new babies in our family.
I personalized an adorable little sweater for Carson and put his initial on one pocket and a heart on the next. I'll share that soon. Sometimes it's the little things.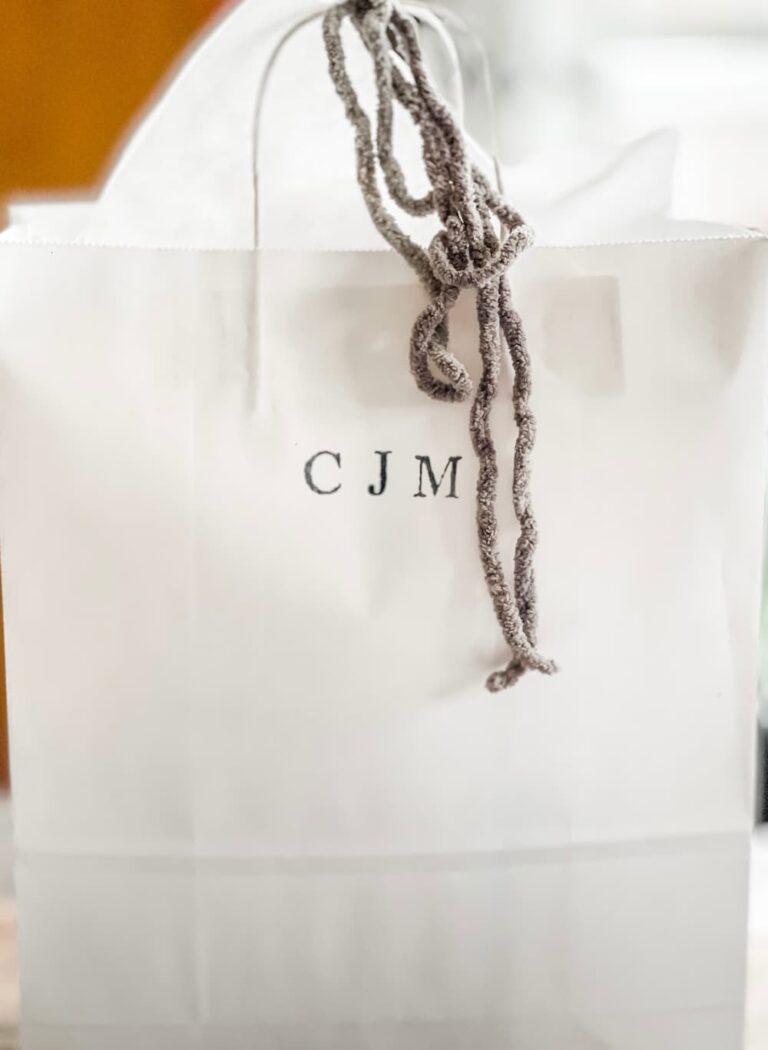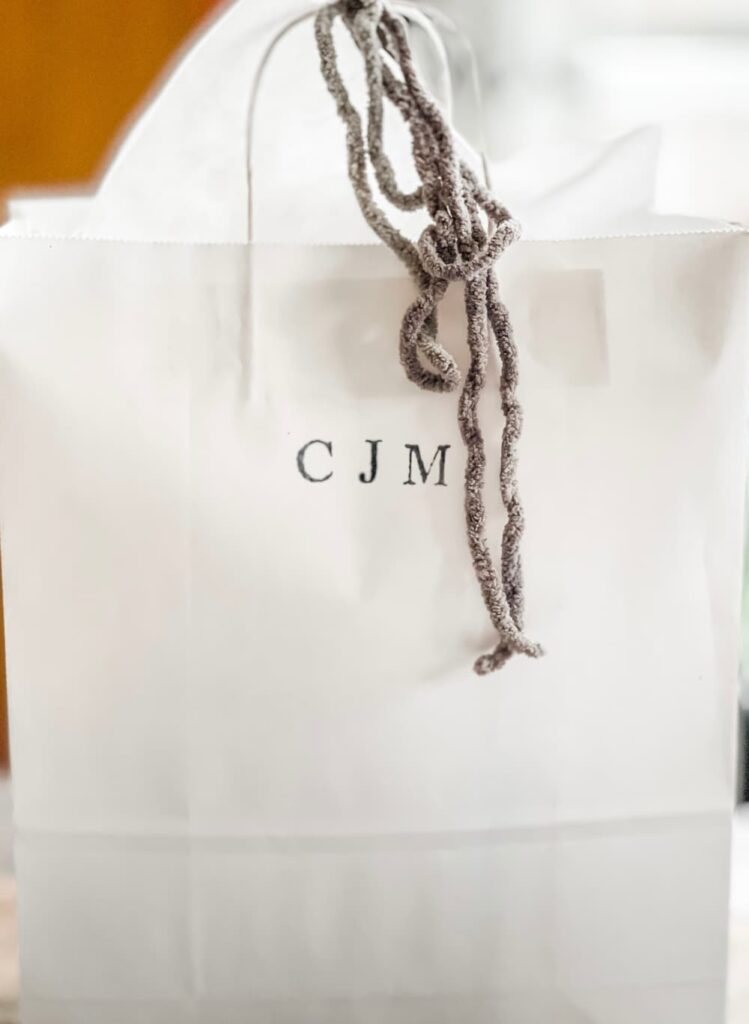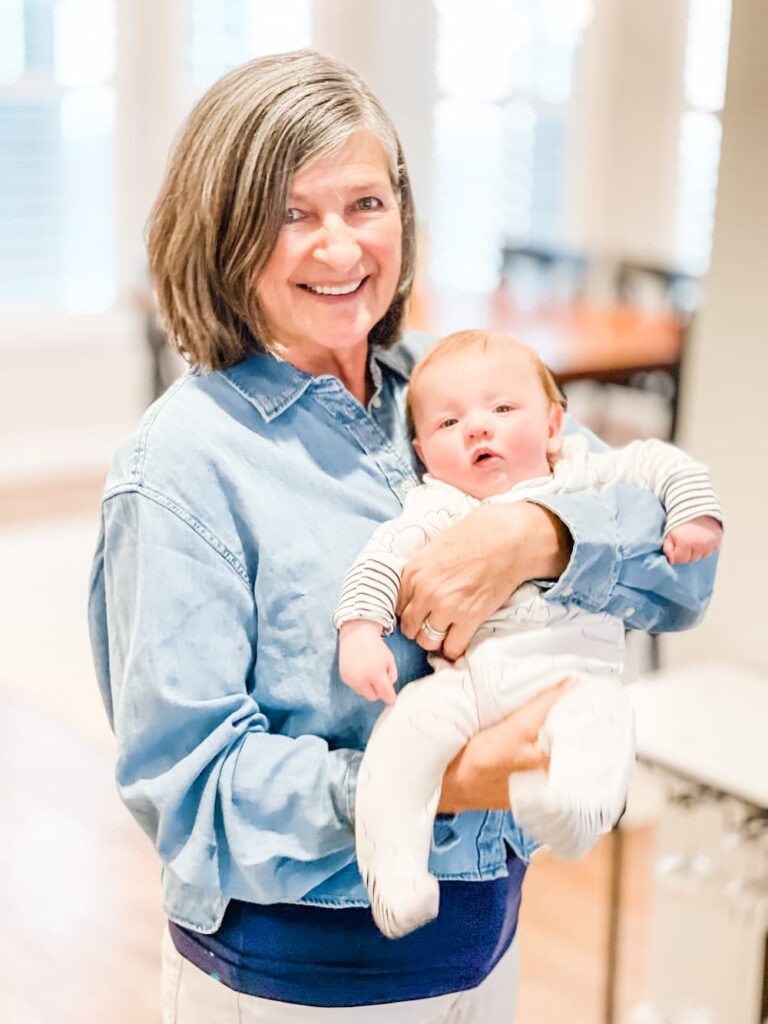 I shared my pallet project as part of the International Bloggers Club, you can see it here.
It was fun to see what bloggers from across the world came up with. They are all linked at the bottom of my post.
I also did a quick refresh on a table that was my moms. I painted and stained it, and love how it looks.
What do you think? Here it is.
WHAT I'M WORKING ON
We still have a few black walnut boards that were milled, after some trees were taken down in our yard.
These are the hairpin legs I ordered and this is the board I picked out and cut. I am making a table/bench for my house plants. I have so many pots and I want them to be together in front of the windows on something instead of an old coffee table.
Hopefully next week it will be done.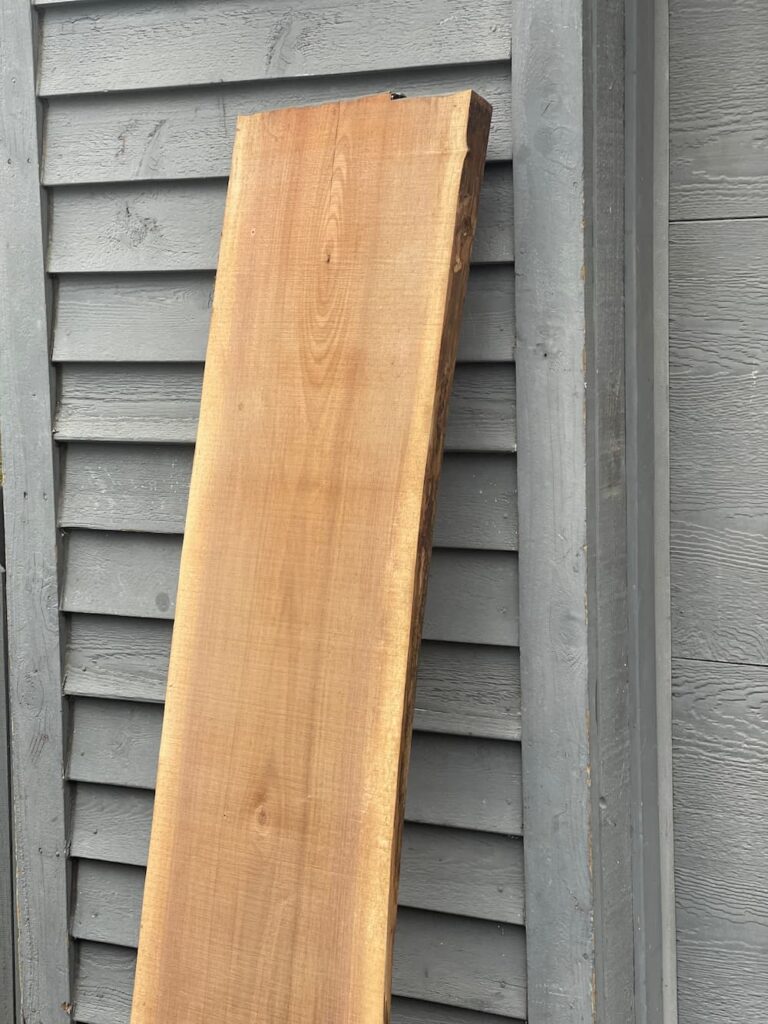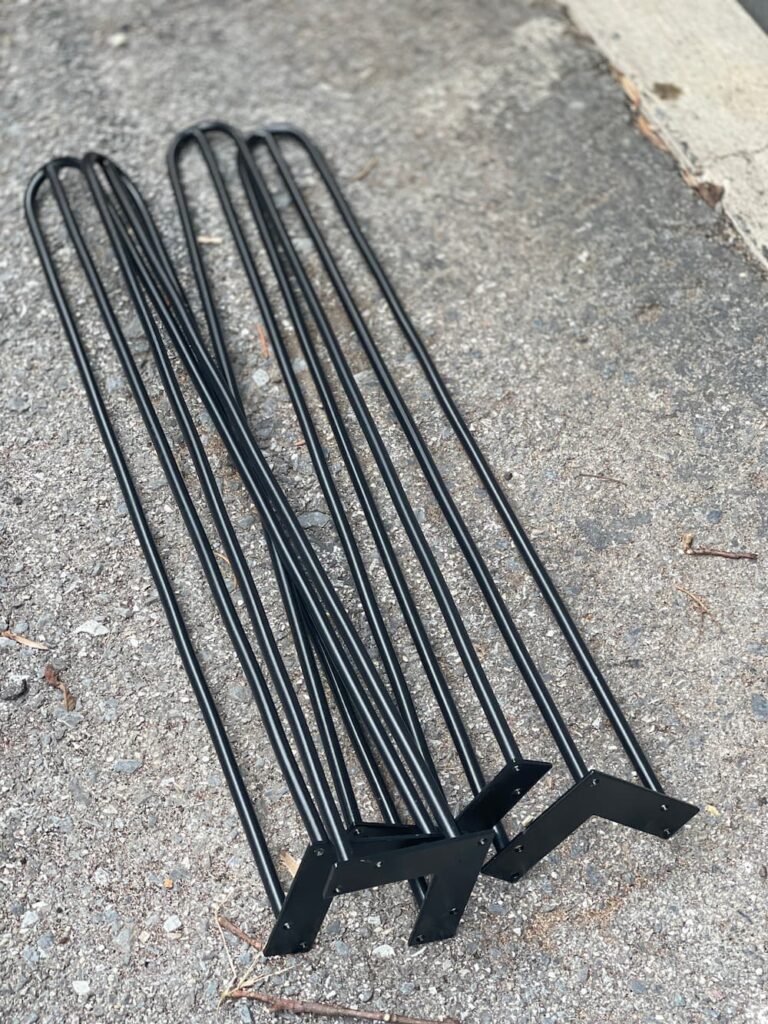 I have been practicing for a new collaboration with 5 other bloggers. We are THE HANDCRAFTED SOCIETY. Doesn't that sound fancy? Here we are below. We will be sharing a craft the first Tuesday of each month beginning on February 7th. Each month one of us picks a medium and then we all create something different. I can't wait.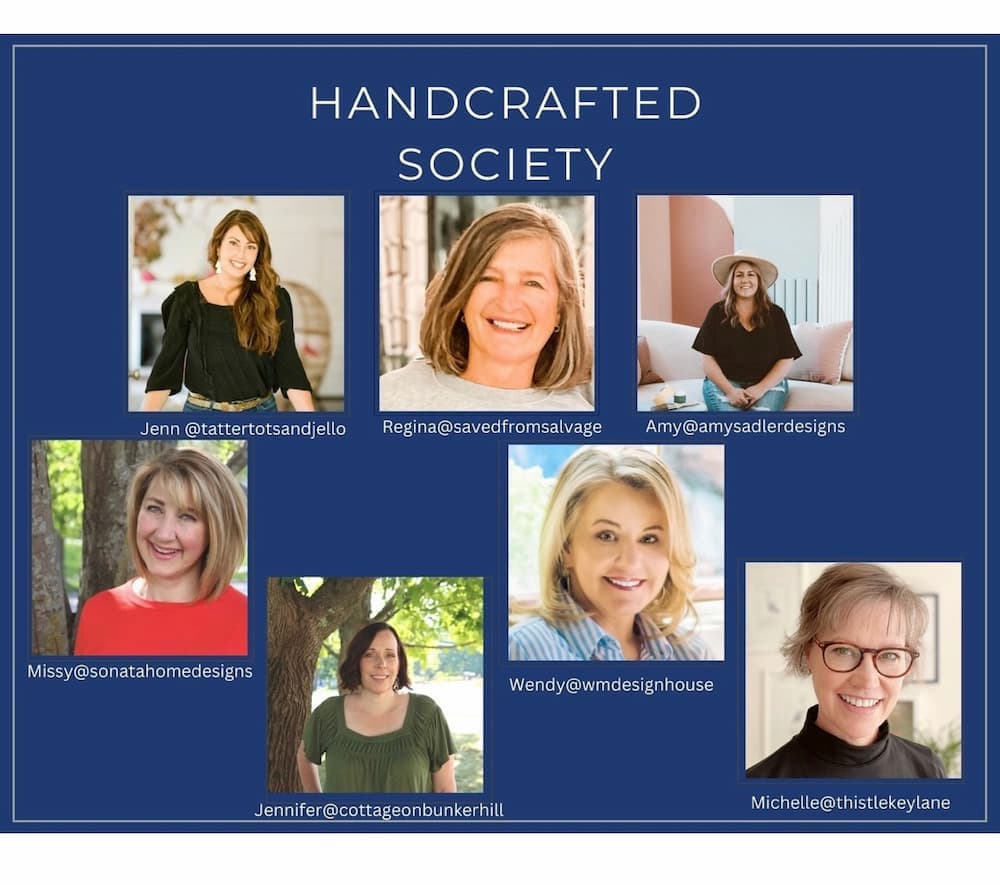 WHAT I'M LOVING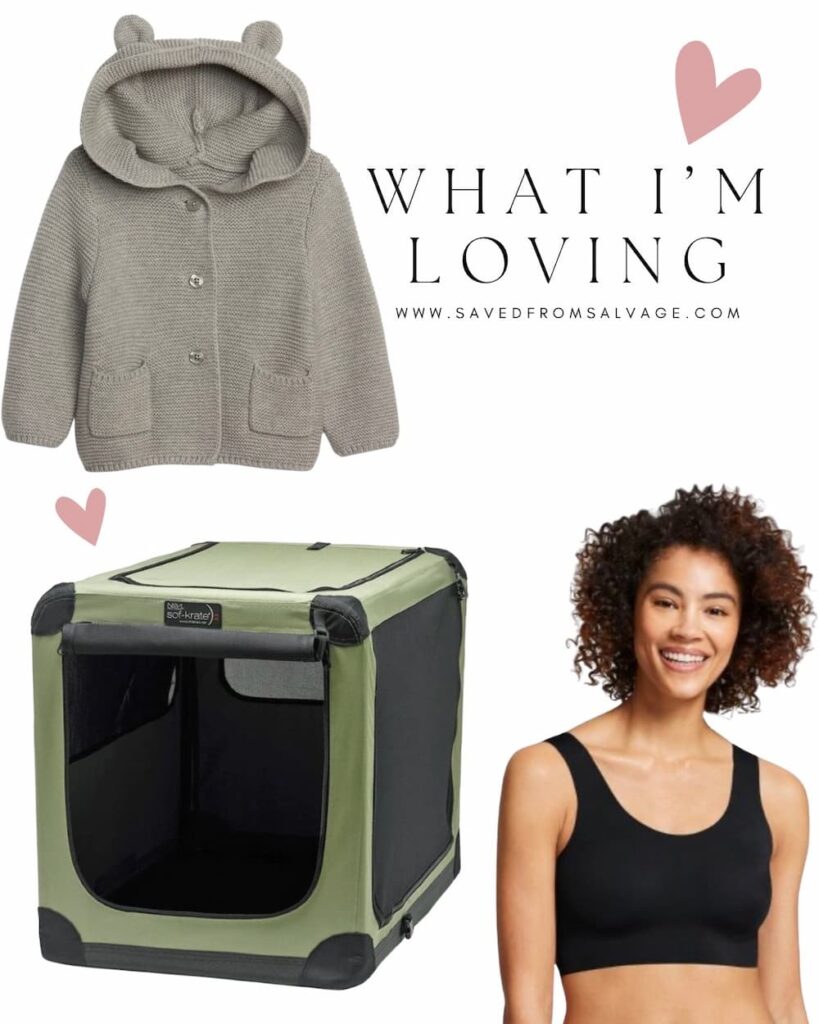 I wanted to share this because it has been used almost daily for 3 years. Dempsey comes to work with me and this is where he sleeps. I took it with me a few weeks back when I visited my sister. He doesn't need to be crated, he just likes it. It is what I used in the car when he was little and when we traveled and he needed to be crated. It's light, folds in seconds and is sturdy.
Ok, totally unrelated to DIY projects but maybe it's not. I discovered this brand of bra which are by far the most comfortable bra I have ever worn. Seriously I have every style but this is my favorite. Looking for a new style or feel? Check them out.
This is the sweater I got for my niece's little boy and I went back out and got a pink one for my nephews little girl. These are the ones I did a little stitching on. Super soft and snuggly.
If you purchase from these links, I receive a small commission from qualifying purchases. This is at no additional cost to you.
Thanks for stopping by the lake, I hope you have a relaxing weekend. Make sure to get on the list by entering your email below.
XO, Regina