Happy Saturday and welcome to Lately On The Lake. My behind the scenes look at what's happening at Saved From Salvage. I'm sharing what I'm up to, what I'm working on and what I'm loving. Thanks for stopping by.
I'm Regina and I'm glad you are here. If you haven't subscribed yet, make sure to get on the list.
A few days this week it's been in the 60's. That's not normal and boy does it have me wishing for spring.
WHAT I'VE BEEN UP TO
I'm so excited! My new prescription glasses arrived yesterday. We went to watch my nephew coach last night and I could see the game and read the menu at the restaurant.
Last Saturday Carmine and I headed to a kitchen distributor in Hagerstown to look at kitchen cabinets. The plan is a total remodel and I can't wait. We are still just in planning stages but this is what I'm thinking:natural wood lowers and white uppers. Do you have that in your kitchen?
Send me an email at [email protected] and let me know what you love and what you don't.
Sunday we headed to Leesburg and looked at flooring. Both days of shopping Carmine stopped at several of my favorite antique stores both in Hagerstown and Leesburg. How lucky am I he doesn't mind stopping?
I love looking and taking pictures of vintage goodies.
After floor shopping, I made a double batch of meringue to make cookies and meringue pops. I think I've eaten my weight in meringue this week. Apparently now I have to make more for a Valentine Luncheon at work. #nowillpower.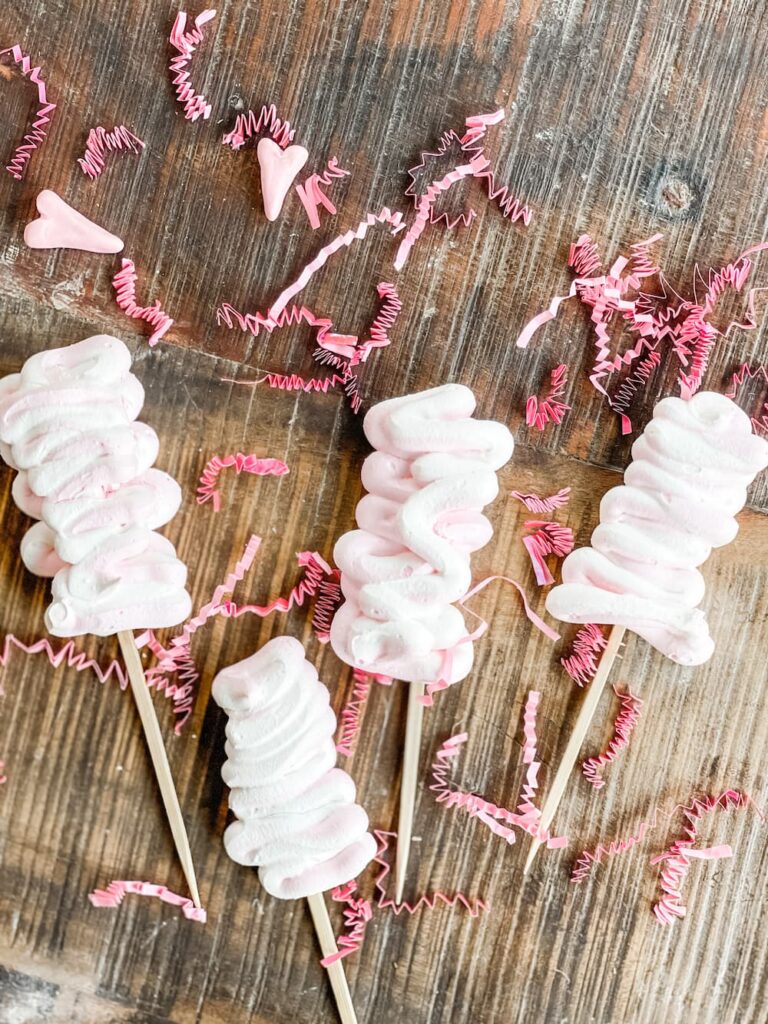 On the blog I shared two new posts, I never want to send too many emails so you are just hearing about them here.
My first post was a Paper Heart project as part of our inaugural Handcrafted Society group.
I have always wanted to make paper but it sounded so intimidating. Well guess what? It's not! I created Seed Paper Hearts that can be used so may ways. You have to see them. Click here for the post.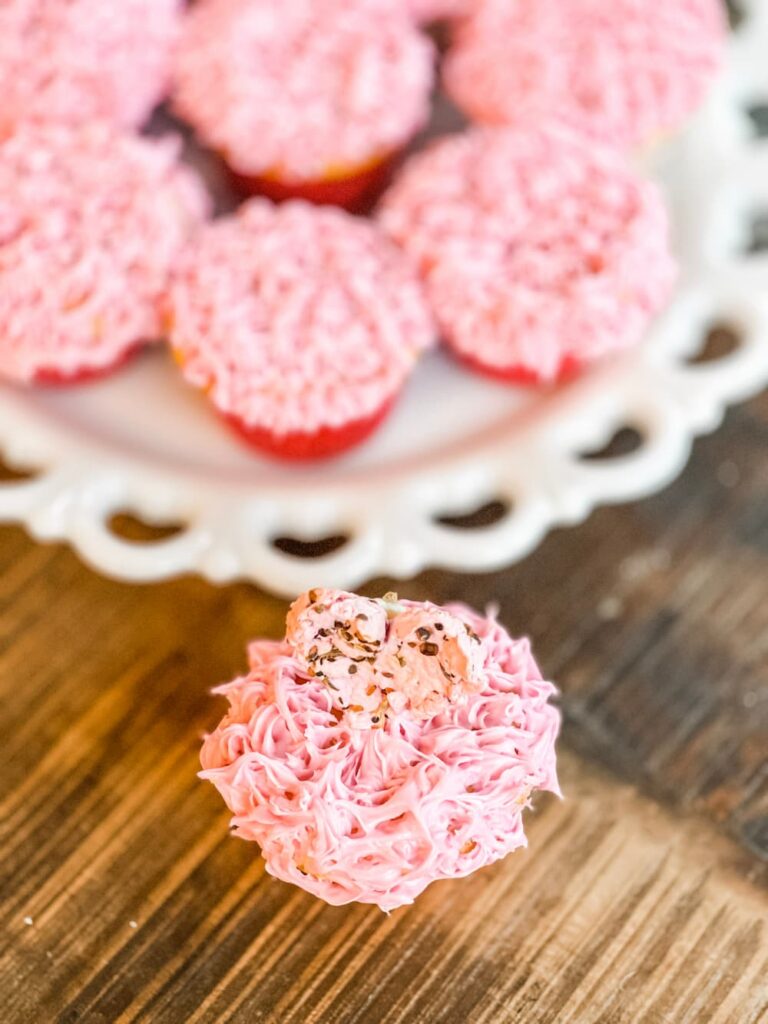 My next post was all about Spring Inspiration. There were 10 different projects, make sure to check it out so you can decide which one you'll want to try.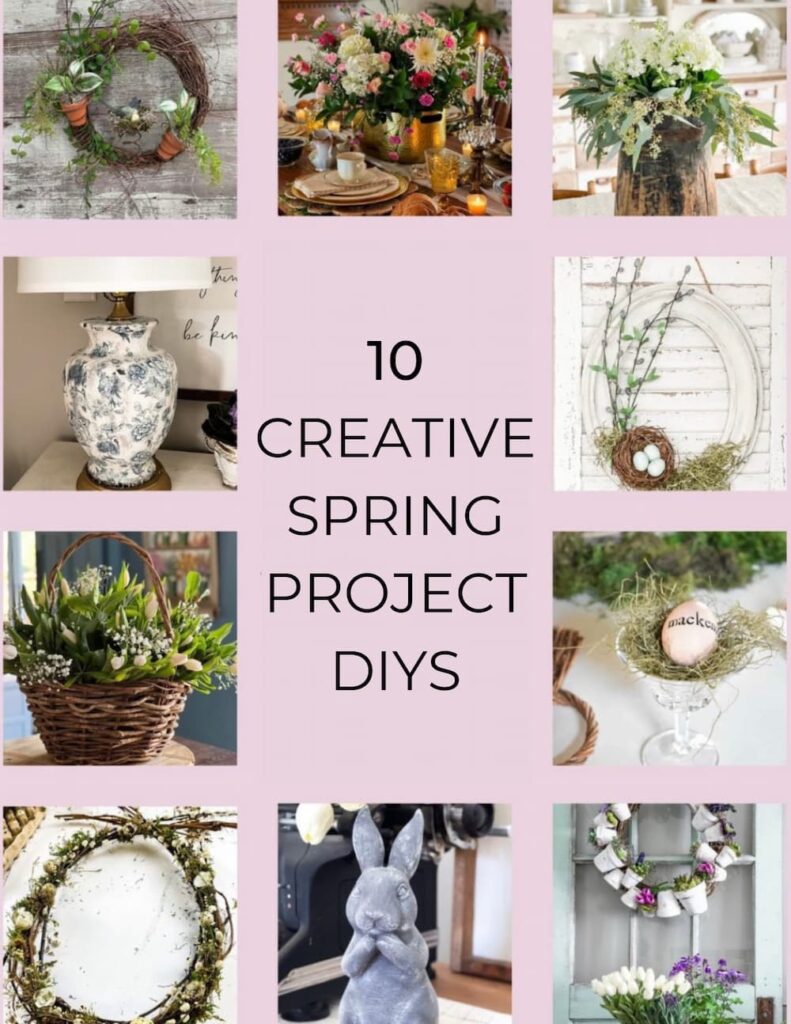 At work this week I hosted a really fun workshop on Teacup Flower Arranging. I had 19 participants and everyone was so creative. I love hosting workshops, it's rewarding to share with others and see them create their own arrangement. Look at some of their work here.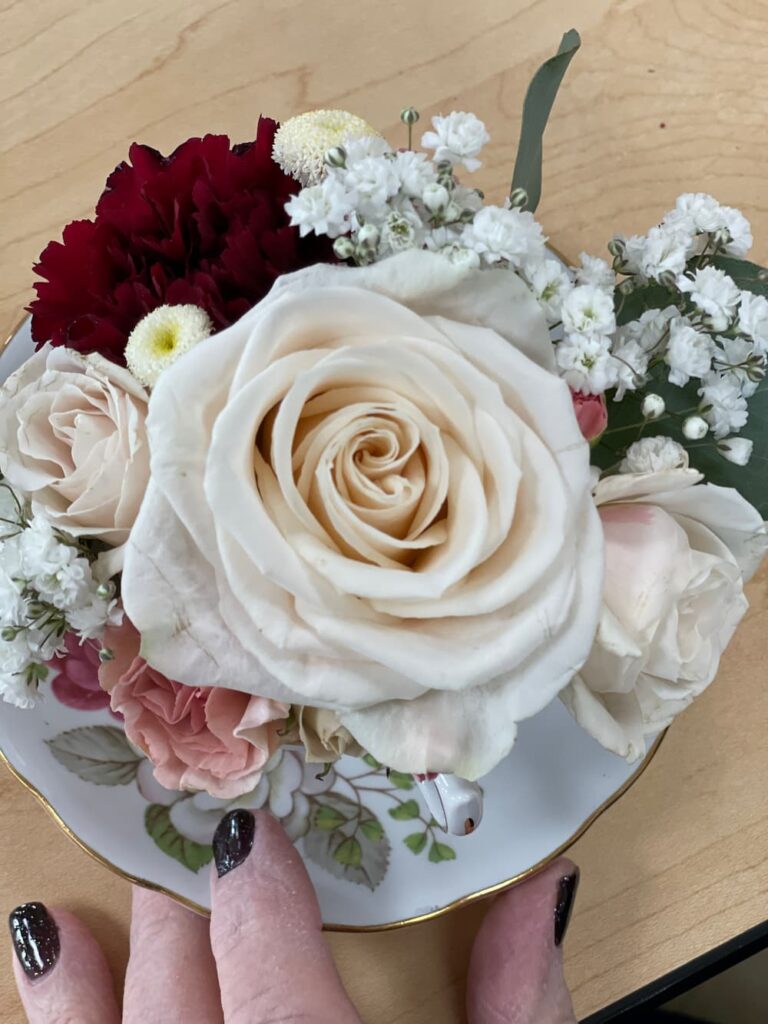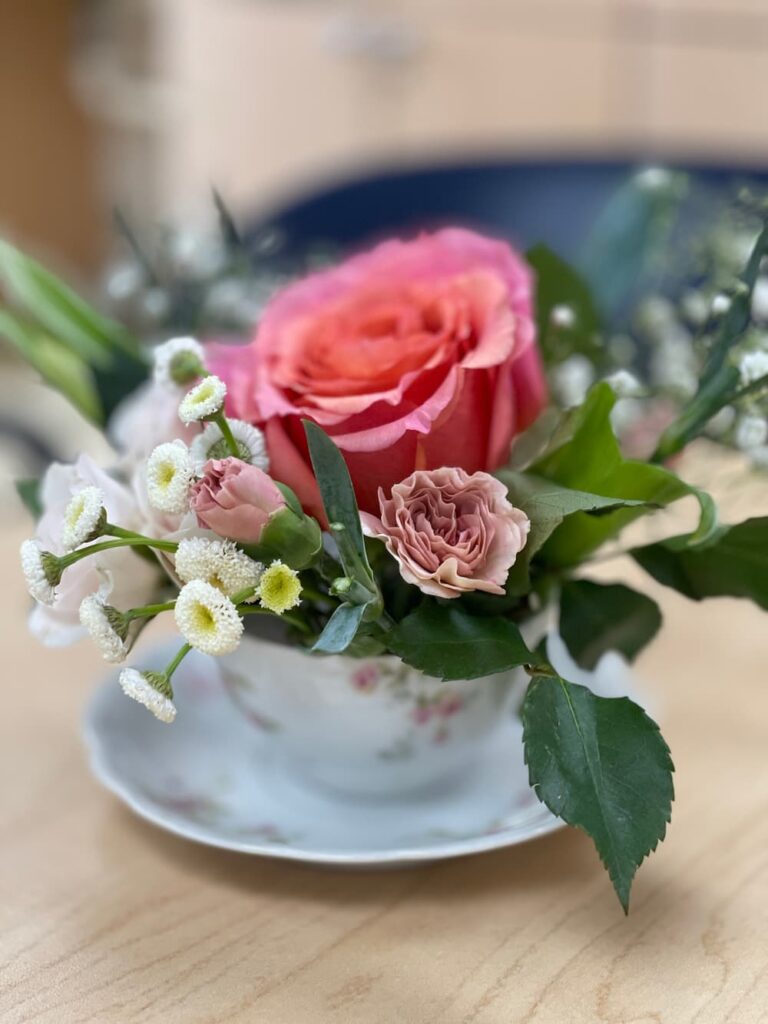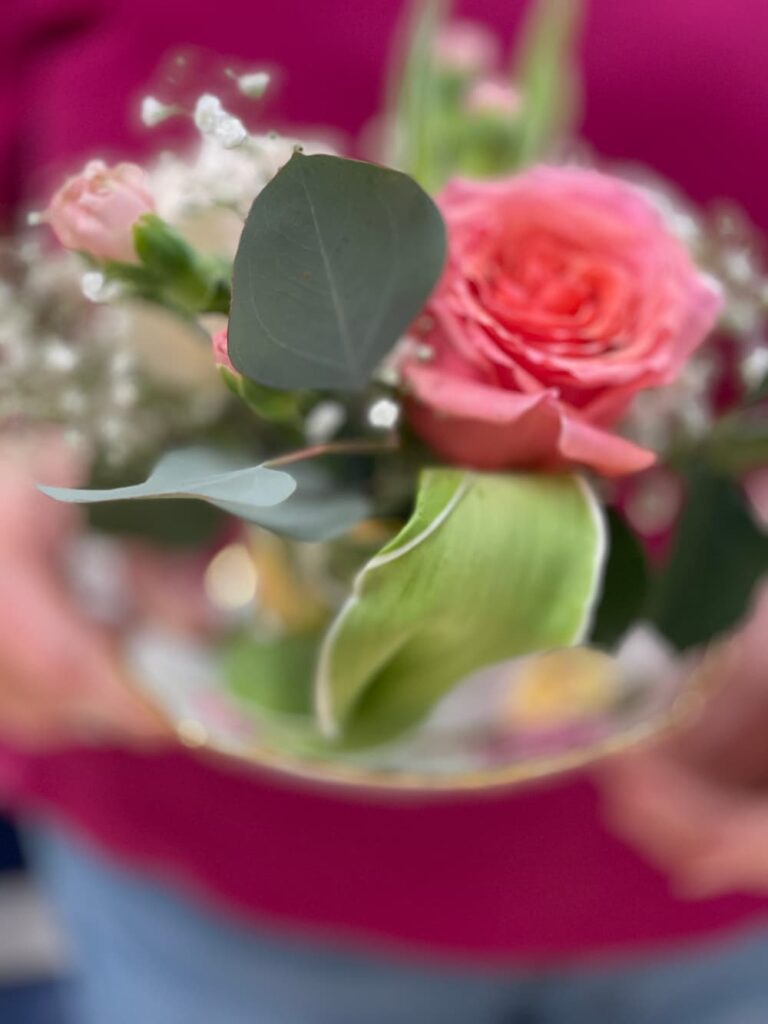 WHAT I'M WORKING ON
Later today I will be helping Carmine install the new garage door that was delivered.
Sunday we are headed to NJ for a bridal shower, then home for the Super Bowl. Carmine is an Eagles fan. I guess I'll root for them but it's not really in my heart. Are you watching?
I'm working on a post on creating the most inviting guest bath. Yesterday I just bought a floor lamp from Goodwill that I'll be painting.
WHAT I'M LOVING
Doesn't it figure that Carmine was out of town, I had my son's dog and Dempsey got sick. Bad belly issues. Nope that's not what I'm loving but one of these products was huge this week so I'm sharing it here.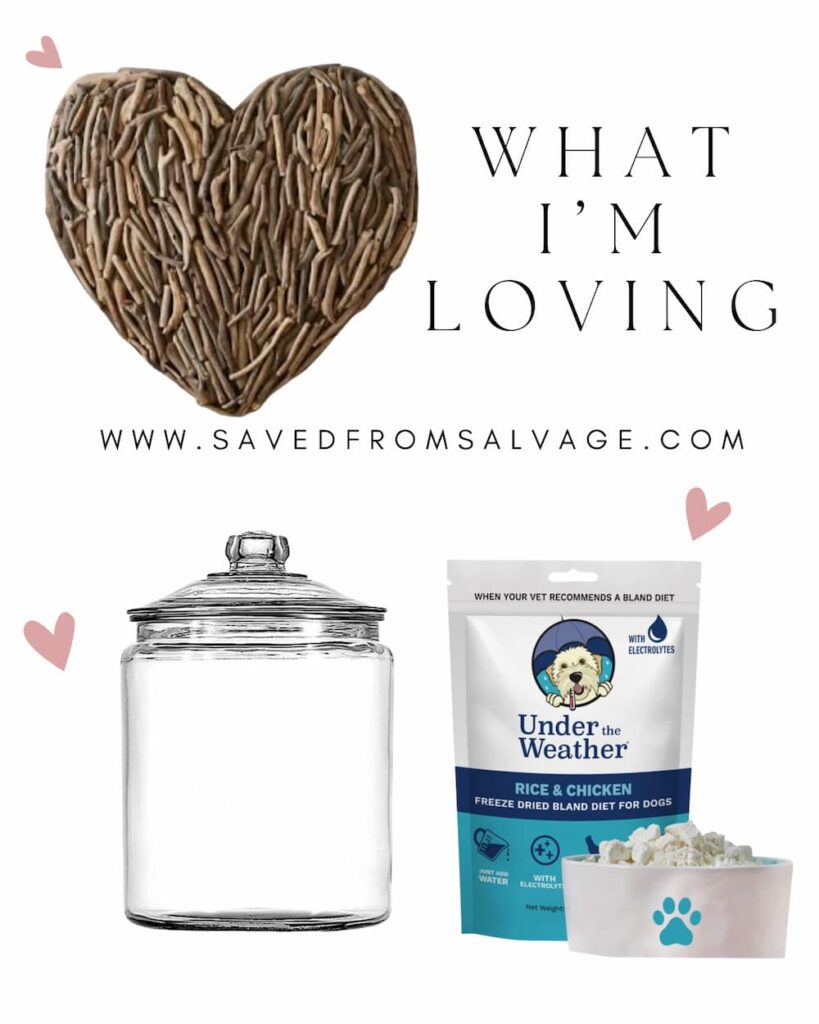 Having this on hand this week was huge. I had just gotten it on a whim. Thursday when Dempsey was sick, I ordered lots more. Thankfully it already arrived because I needed it again.
I sort of became obsessed with these last year. They are something that's been around a long time but I love using them. I have a huge one with dog treats on the counter, in the guest room with items and the guest bathroom with toiletries and in the wardrobe (pet station) with poop bags.
I just love this. Every summer I think I'm collecting so much driftwood and when I get home and it finally dries out, I never have as much as I think. This is just gorgeous and would look great year round.
I am an Amazon Affiliate. If you purchase from the links provided, I may receive a small commission at no additional cost to you.
Thanks so much for coming by the "Lake." I'm really excited to have you here. In case you missed it, you can see Lately on the Lake from last week here.
Do you have plans for Valentines Day? I think mostly I love decorating and of course eating meringue. Have a wonderful weekend and I hope you get to do something fun,
Until next week,
XO, Regina