Hi and welcome to Lately on the Lake. This is where I share a behind the scenes look at Saved From Salvage. What I've been up to, What I'm Working On, What I'm Loving and What's Inspiring me.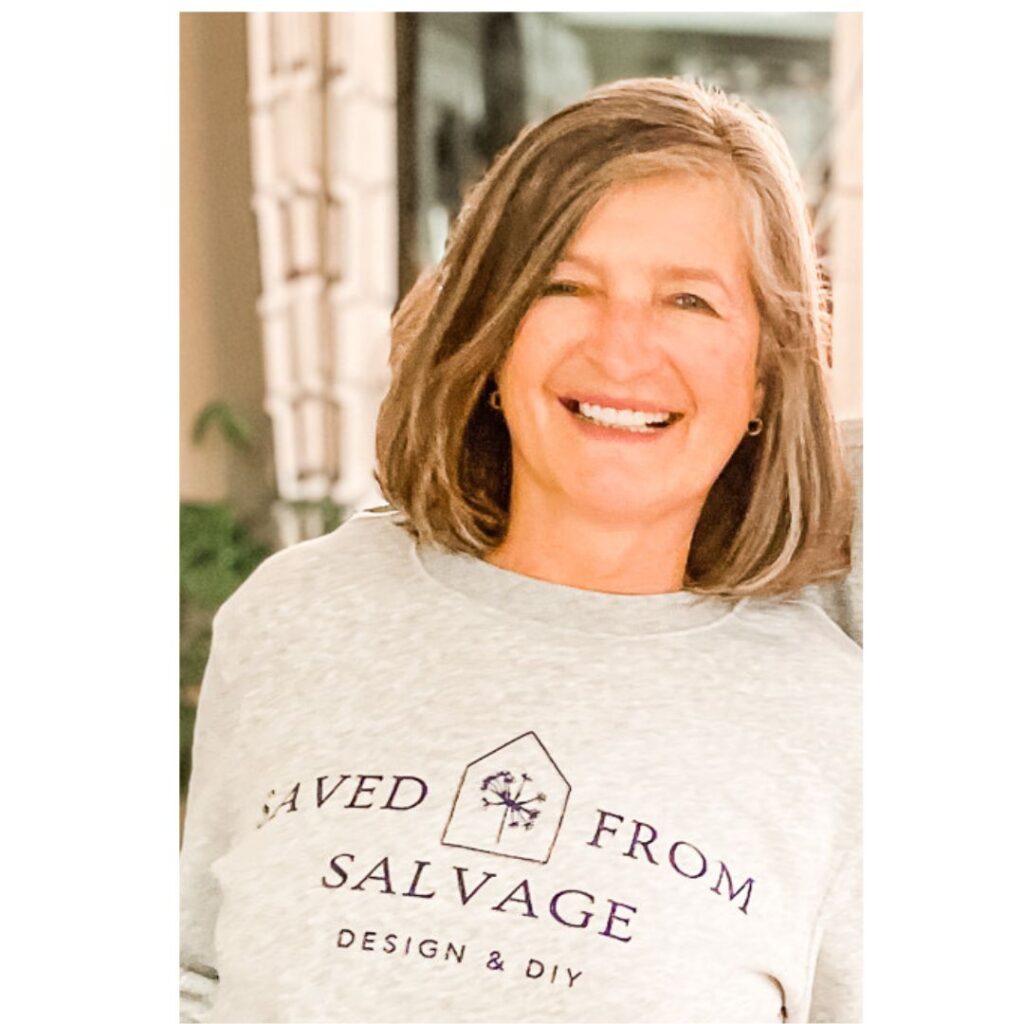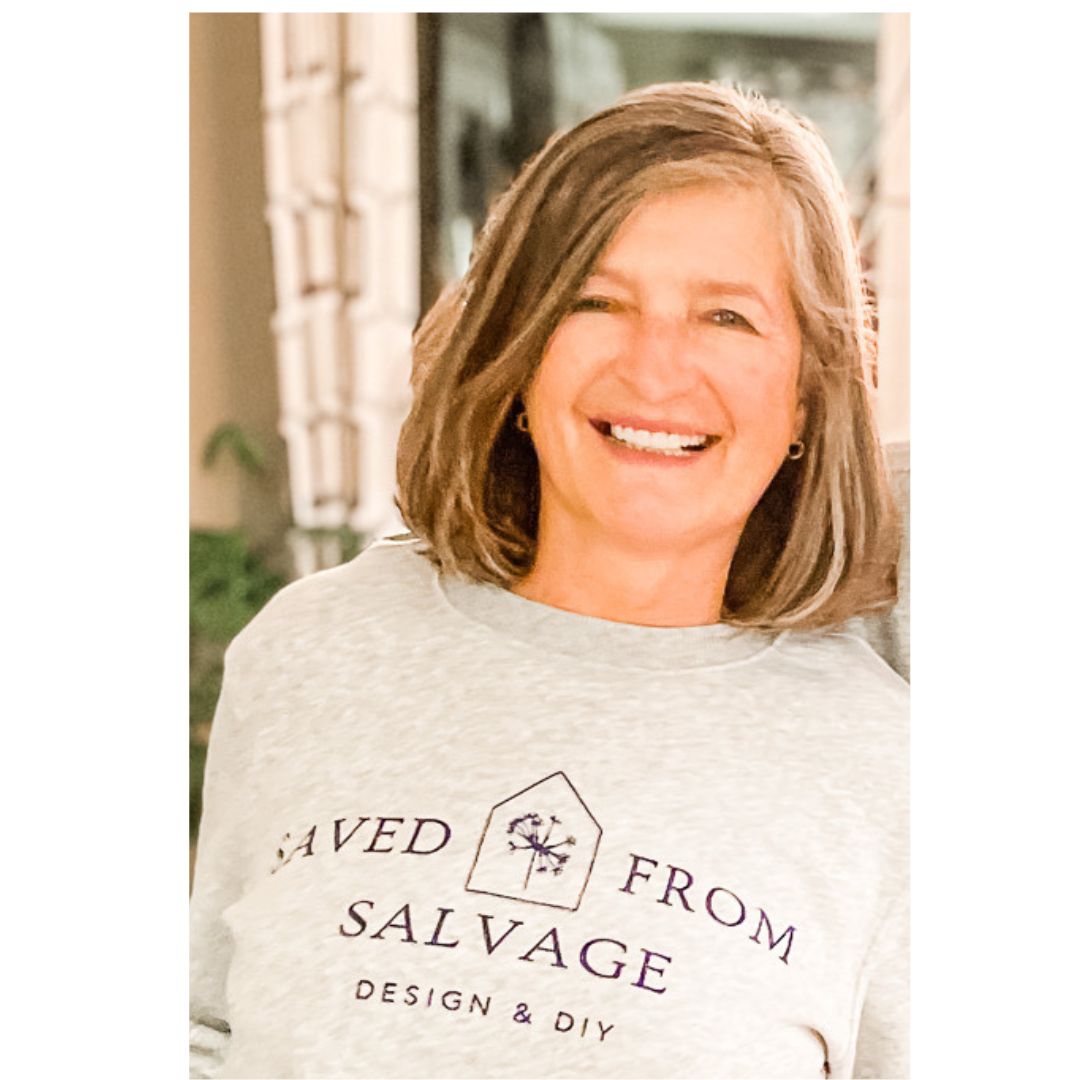 I'm Regina and welcome to the Lake. I love to share DIY's, Furniture Flips, Home Decor Ideas, Tablescapes and Event Inspiration. I hope you will consider subscribing to my weekly newsletter and get inspiration delivered weekly to your inbox.
We are headed to NJ today to celebrate one of Carmine's grandson's 4th birthdays and we are going Cosmic Bowling. What's on your todo list today?
WHAT I'VE BEEN UP TO
This has been a quiet week on the blog. Last weekend we were still catching up on sleep from our quick trip to Houston.
Saturday I worked in the yard for a bit and then spent lots of time in front of the computer working on business cards, word searches and all sorts of other things for my son's re-launch party for his pickleball business.
I also made this adorable planter using paint cans that were dried up in the garage. I've not created a post yet but I thought they came out so cute. I'm going to make some in gallon size for gifting plants on Easter.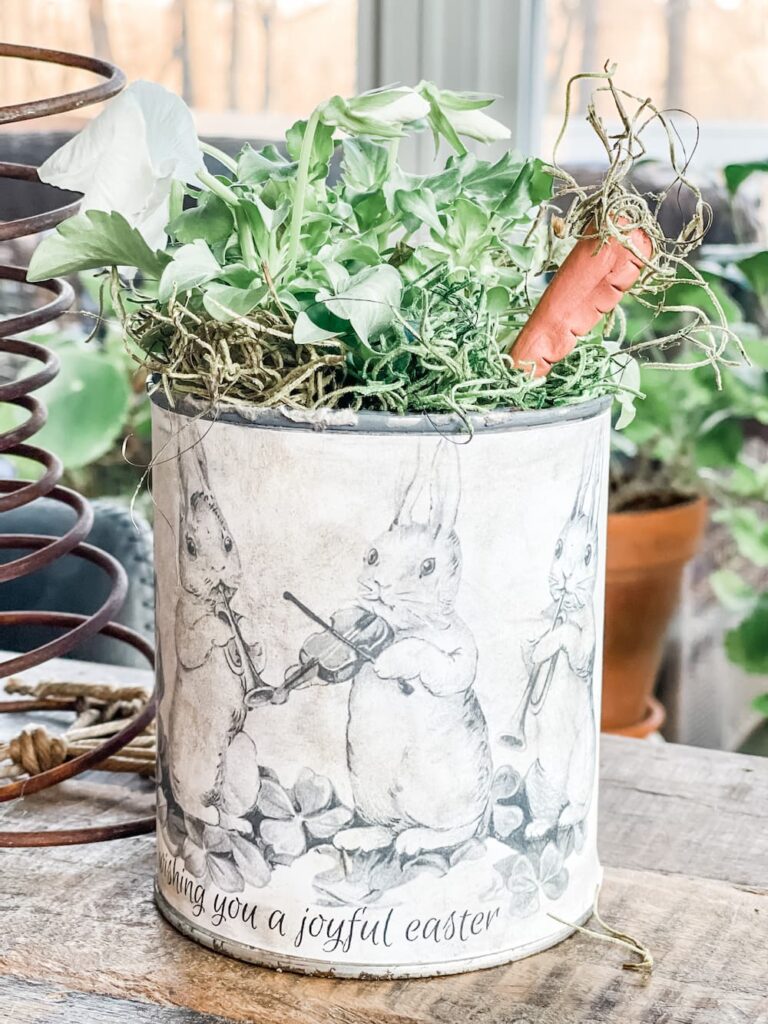 On Tuesday I headed to Baltimore at O Dark Thirty (stolen from my mom) for eye surgery. I'll spare you all the lovely pictures. I traveled back to Baltimore the next day for another early follow up and have been resting at home the remainder of the week.
I had a vitrectomy, a tear in my retina repaired and scar tissue scraped from the back of my eye. It's been a little uncomfortable, and it's still blurry so I've not done much on the computer. Working on this post is a big accomplishment for me.
I received flowers, a plant and a visit from a friend. My son texted me and said "Boy you are really selling this". Nice huh? Boys. Any how, it is getting better every day and I'm hoping it was a success. I go back next Thursday then again two weeks later.
WHAT I'M WORKING ON
I finally posted about my Vintage Bunny Pots. You will love them. I'm so obsessed.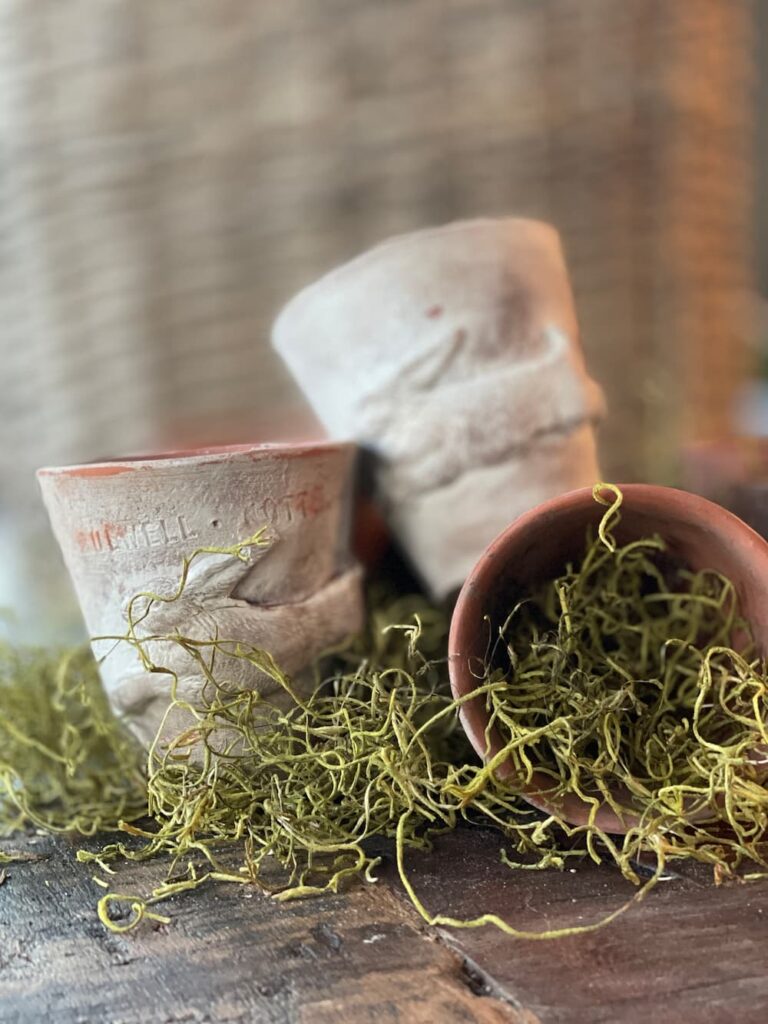 I am part of a blog hop sharing our Spring Front Porches, so once the rain stops, I'll be working on that.
I am also working on a post about May Celebrations, Mother's Day, May Day, we get to select. I love reminiscing about my mom so that's probably going to be my focus.
The Handcrafted Society is gearing up for the April post and I selected the medium, ready? Air Dry Clay, I know you are shocked. It should be fun to see what spring time clay craft the group comes up with. Stay tuned.
WHAT I'M LOVING
For this week's what I am loving, it's my friends and family that have checked in on me. It's my vision, I'm loving that it's getting better and I'm loving that Carmine has walked the dogs day and night since Tuesday.
I can't exercise for 2 weeks so walking large dogs is out, especially the one who is a flight risk.
Oh I did love this delicious Honey Fig Margarita Carmine made me the day after my surgery. It was better than Tylenol. Email me at Regin[email protected] if you'd like the recipe. So yummy.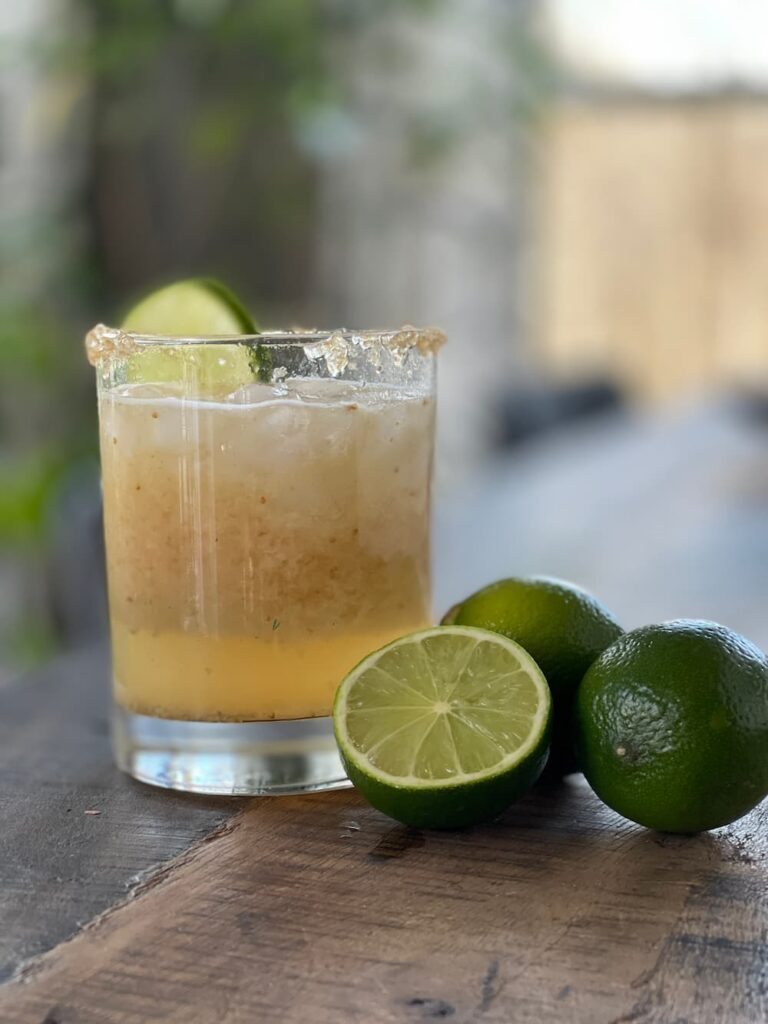 So no links to click on this week just me loving on what I already have right in front of me.
WHAT'S INSPIRING ME
This weekly feature is all about what's inspiring me from around the internet. I have committed to selecting three but that's really difficult to do. These are getting added to my to do or dream list. I hope you stop by, and if you do, tell them Regina sent you.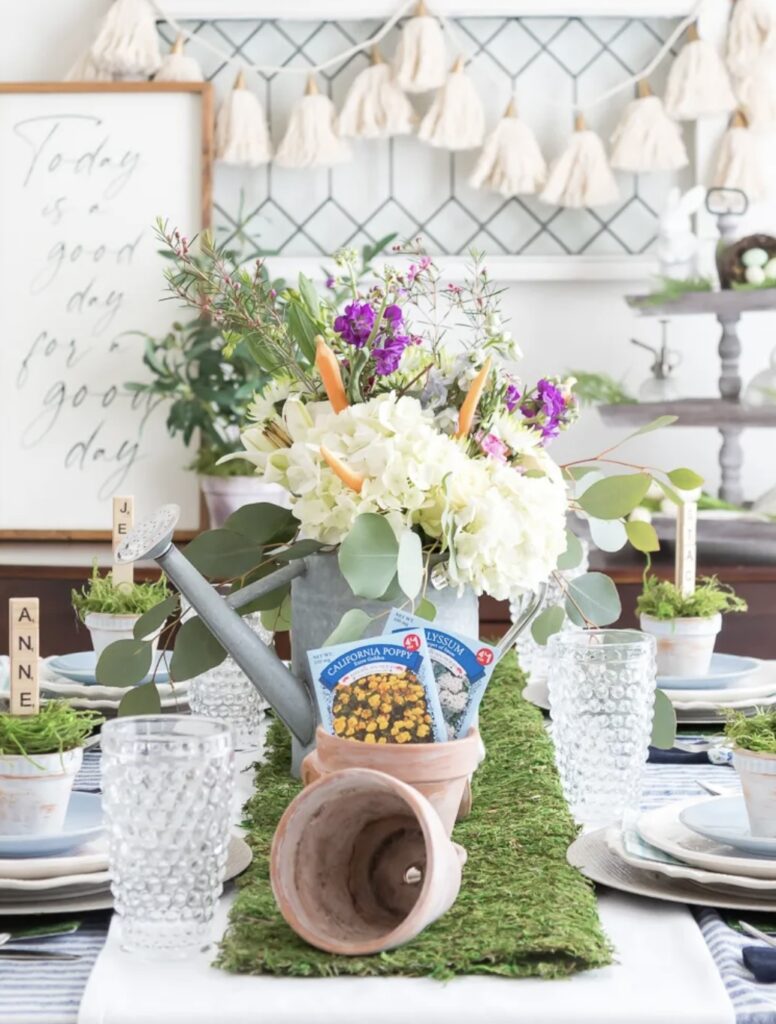 First up is this spring tablescape by Jen of Midwest Life and Style. I am not sure if it's the clay pots or the watering can filled with flowers and carrots but it caught my eye immediately.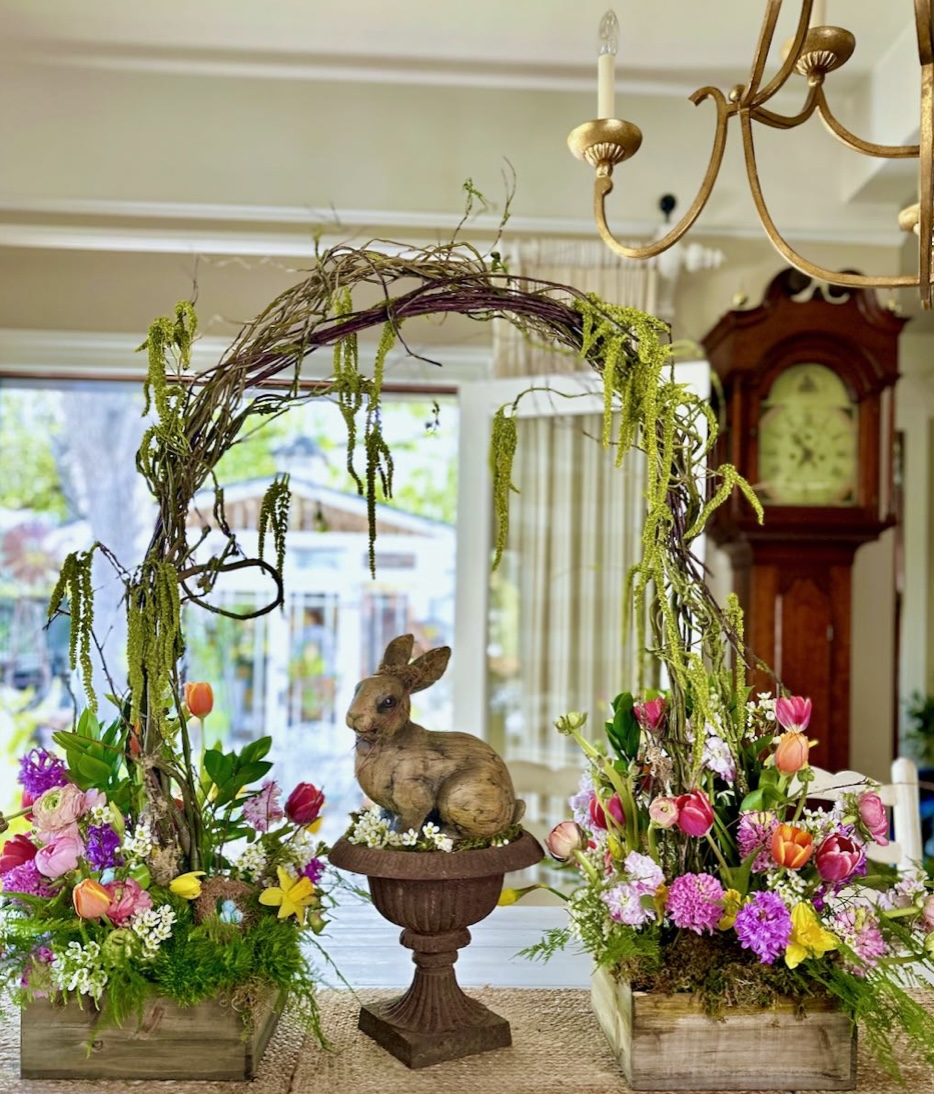 This next inspiration comes from my friend Wendy at WMDesignHouse. This might be on the "dream" instead of to do list but still you have to see it. It's unreal. Over the top stunning easter arrangement. She and her buddy Diane make it look easy. Go see how she does it.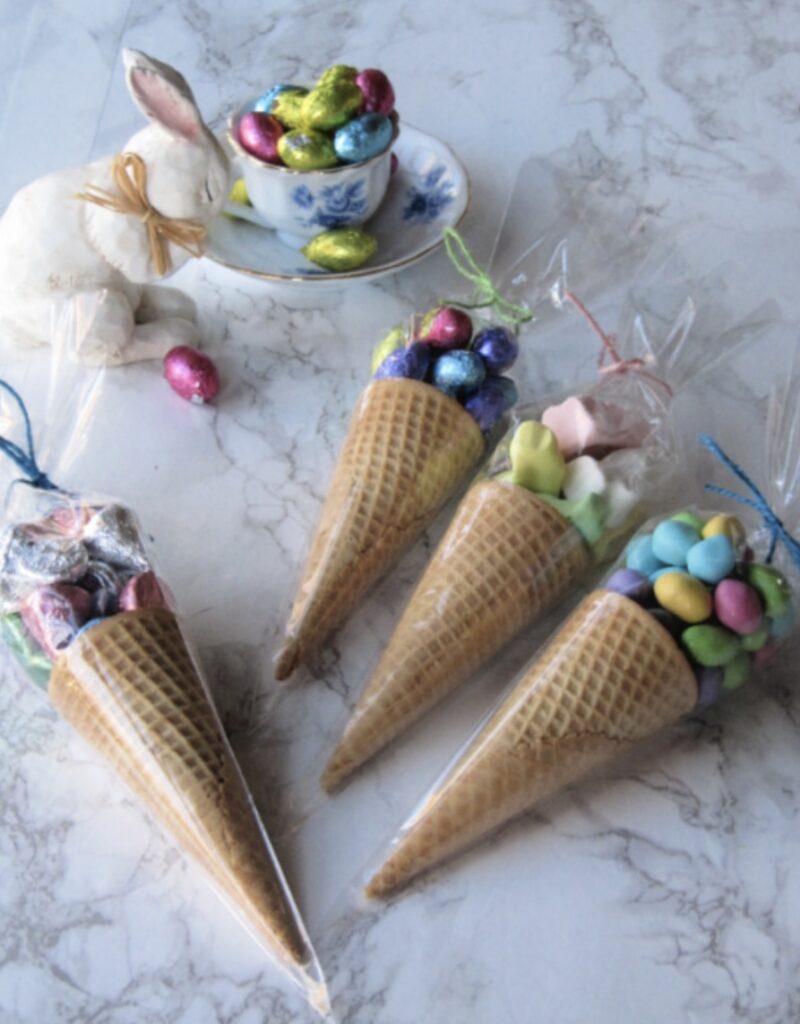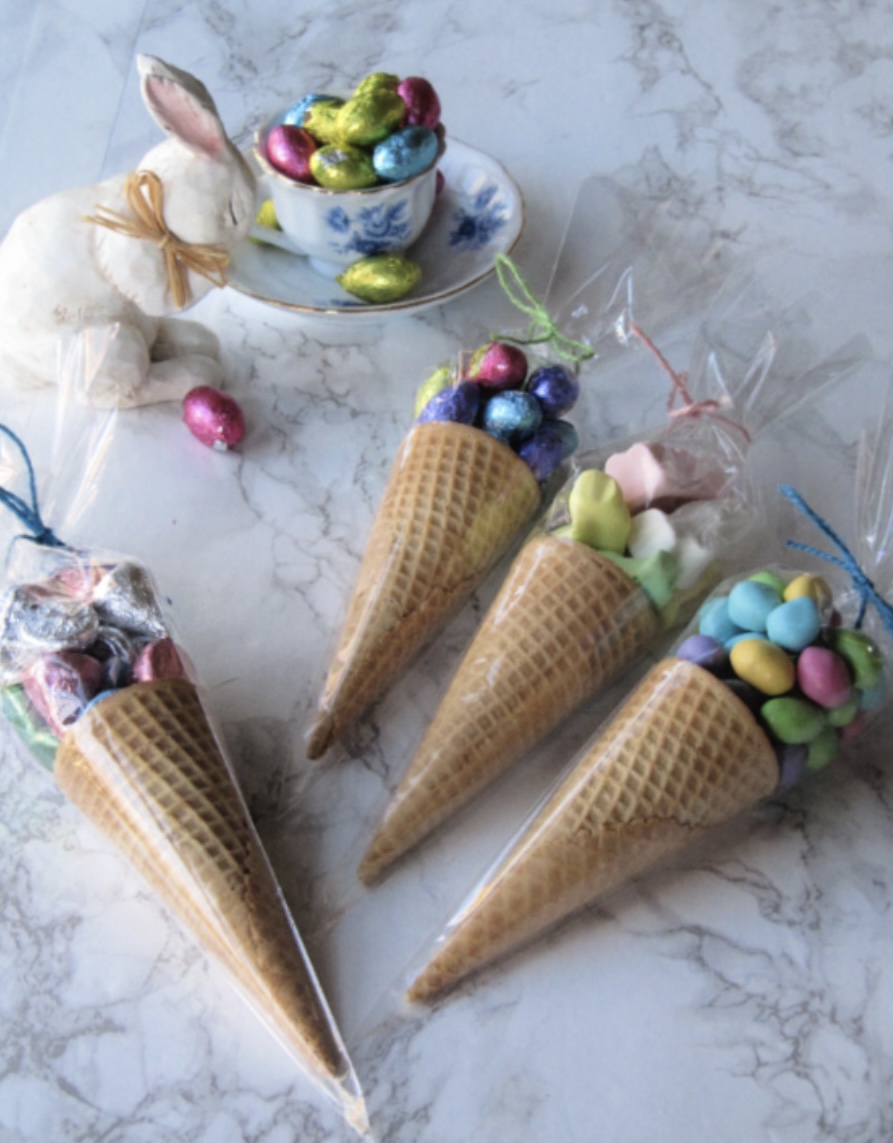 My last share this week is from Elizabeth from Pinecones and Acorns. I met Elizabeth within my first few weeks of blogging and she so graciously imparted her blogging wisdom. If you don't follow her, you need to. She shares all sorts of things, books, recipes, and the most scrumptious desserts. I think though it's her flat lays that catch my eye every time I see them. She's gifted for sure. Check out how she made these adorable treats.
Thanks so much for stopping by the LATELY ON THE LAKE. If you want to see what you missed last week, visit Lately On The Lake 14 here.
Until next week, XO,
Regina