Hi, How was your week? Welcome to Lately on the Lake, a recap of Saved From Salvage, What I've been up to, What I'm working on, What I'm loving and What's inspiring me. Thanks so much for stopping by.
WHAT I'VE BEEN UP TO
This was a busy week at the lake. It was Handcrafted Society time and our medium was shells. I had fun creating a coastal tablescape with oyster shell candles and epoxy coasters that turned out sooooo cute.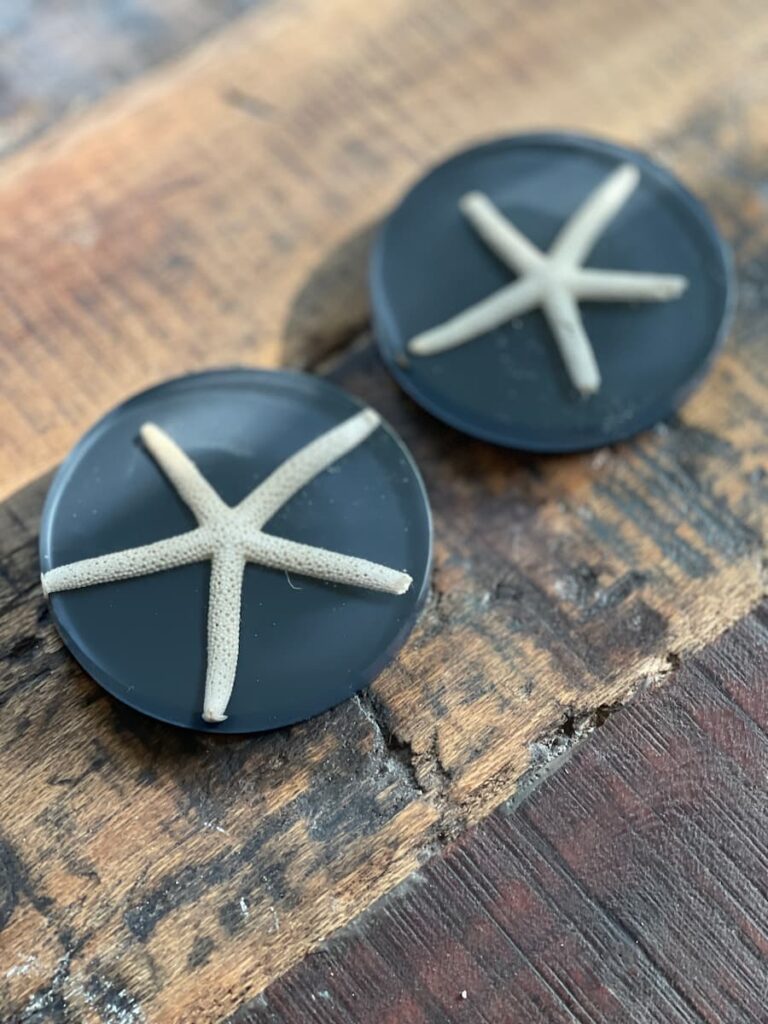 If you've not seen what everyone else made, check it out here, from chandeliers to candle holders to garlands, such clever ideas. All perfect for summer crafting.
I also shared a post on flatbreads. These are so yummy and easy to make, make sure to check those out here. You will definitely want to add some Naan bread to your grocery list.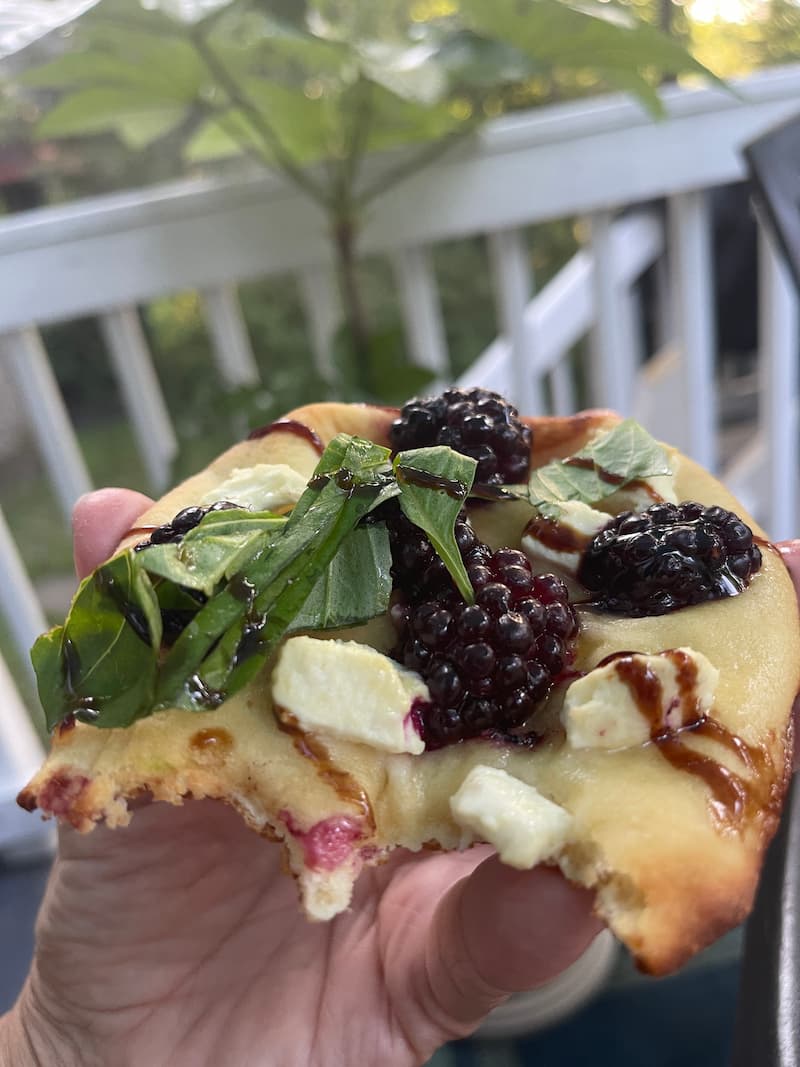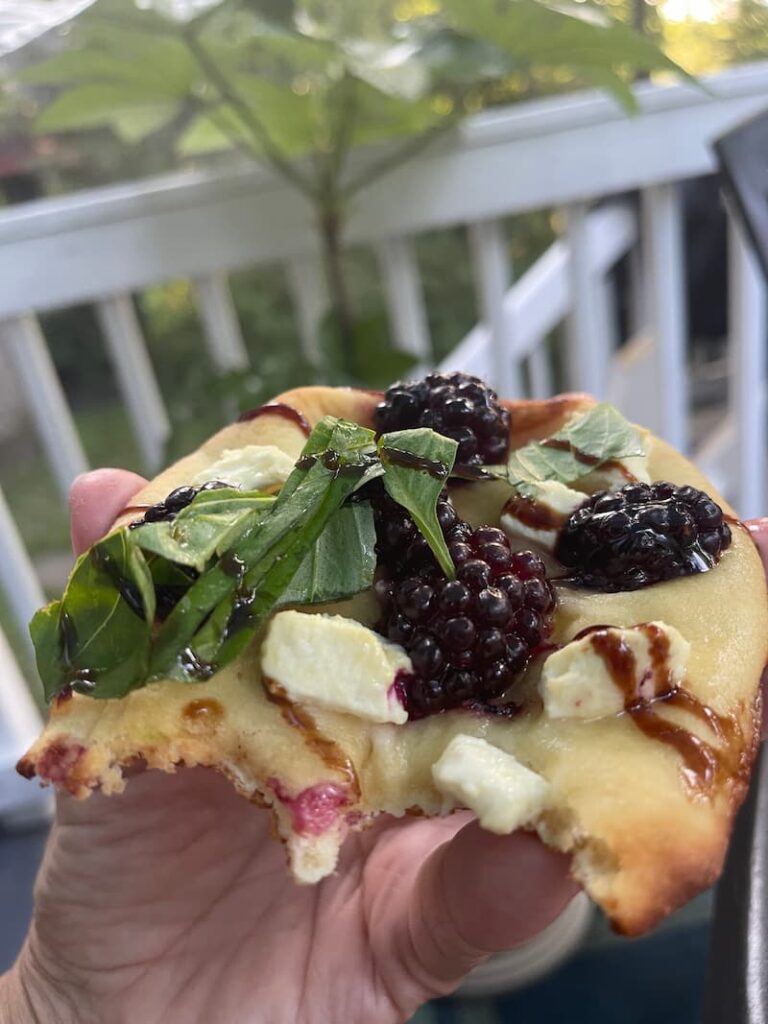 I have a 35 year old, how is that possible? Happy Birthday to my son and friend.
I picked up week 4 of my flower subscription from Hilltop Beef and Blooms. I am really enjoying this treat each week. So fun each week to see what flowers are included.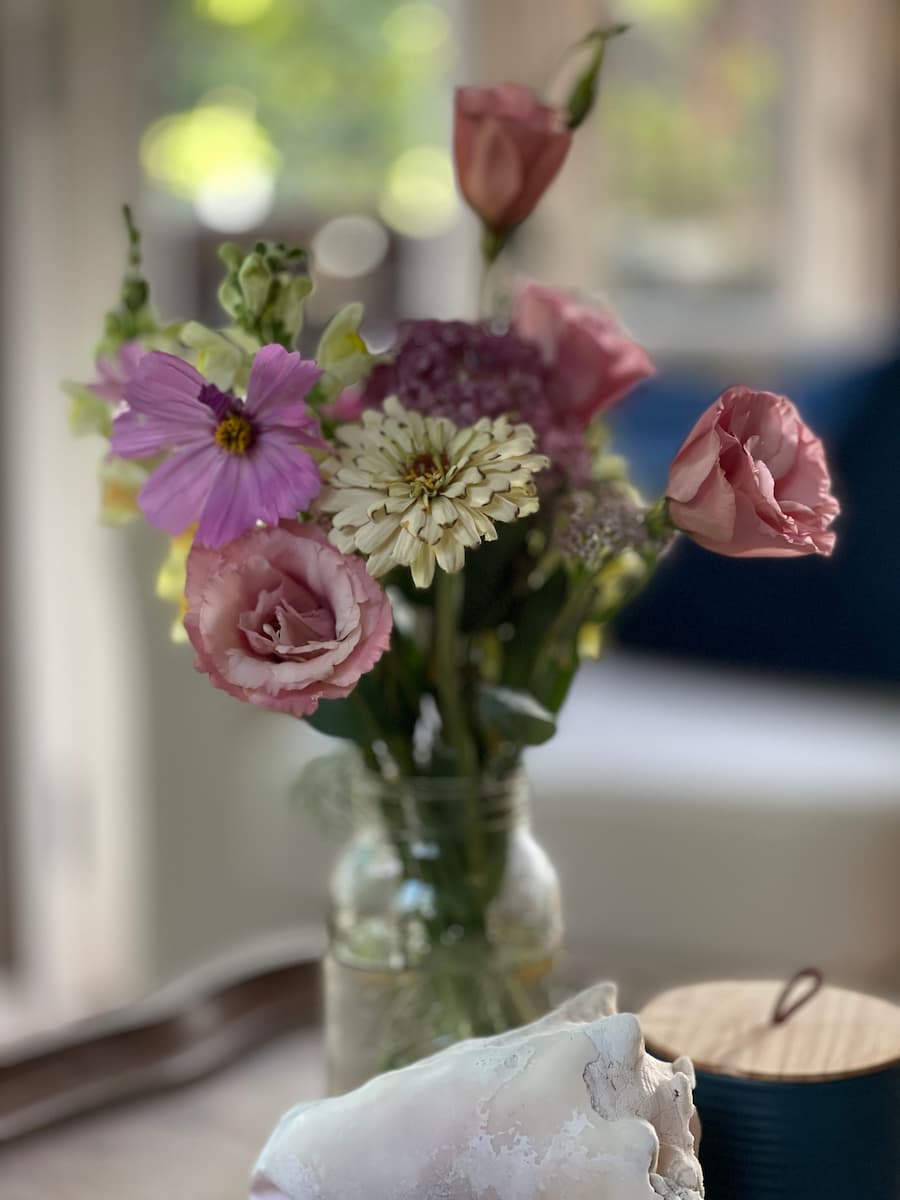 I've been swimming lots lately, I have gone from it taking me 4 minutes to jumping in the cold water to seconds now, I'm so proud of myself. I've enjoyed the serenity of doing laps and exercising without stressing my knee.
Carmine and I got in some golf over the holiday and it's back on the agenda for today.
I had a meeting yesterday to go over more details for a wedding I'm helping with in September. I'll be decorating the tables, using flowers, candles, and helping with the little details, along with being on site to make sure things go smoothly. I'm excited to be part of a special day.
WHAT I'M WORKING ON
This coming week I leave for my soccer tournament in Greensboro, NC. (Talk about stressing my knees). There will be 13 women sharing a house from a few different teams.
I've got some prep to do. It's tradition to give a little gift to each player after a game and this year we are sharing some Fishers Popcorn from Ocean City, MD. I'll be bagging that, and creating labels. Have you ever had it? It's a to die for caramel corn, I may have eaten a little along the way.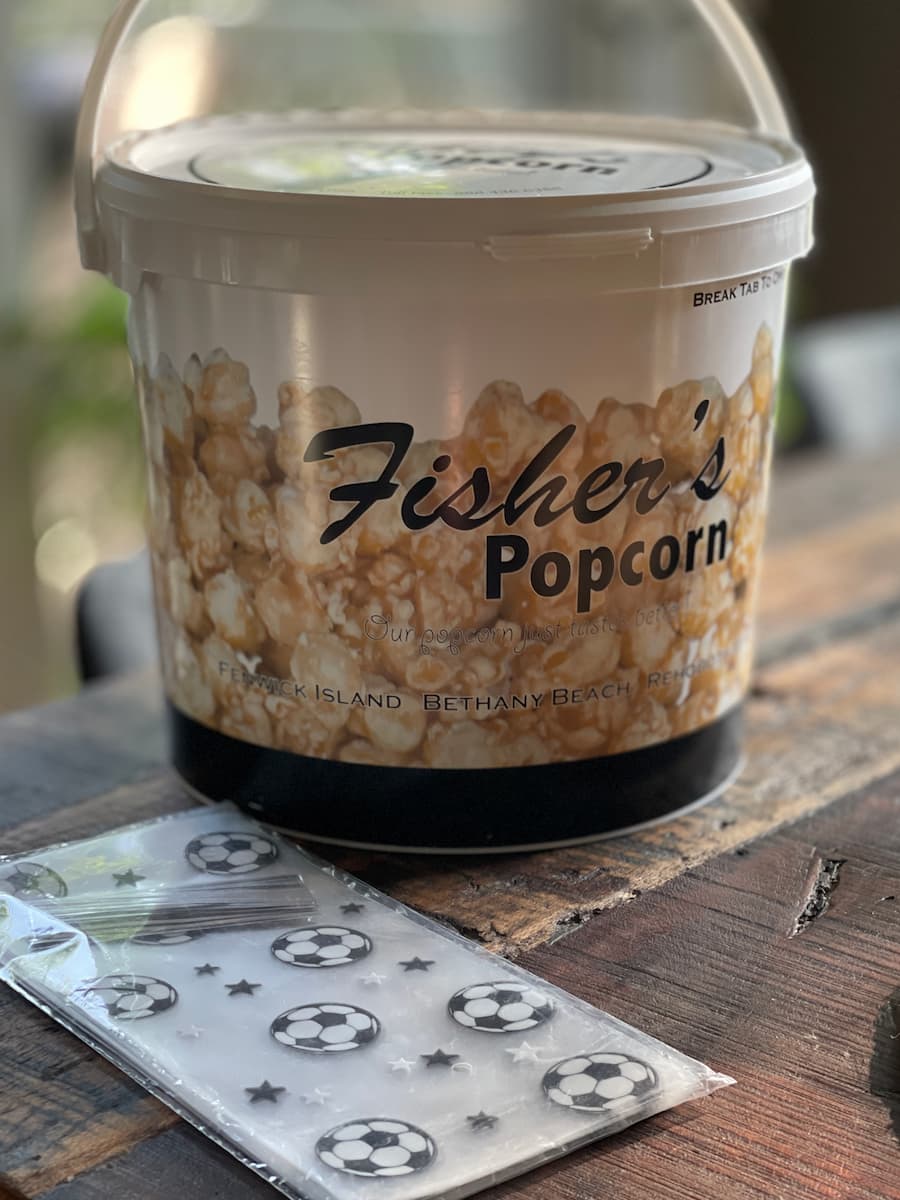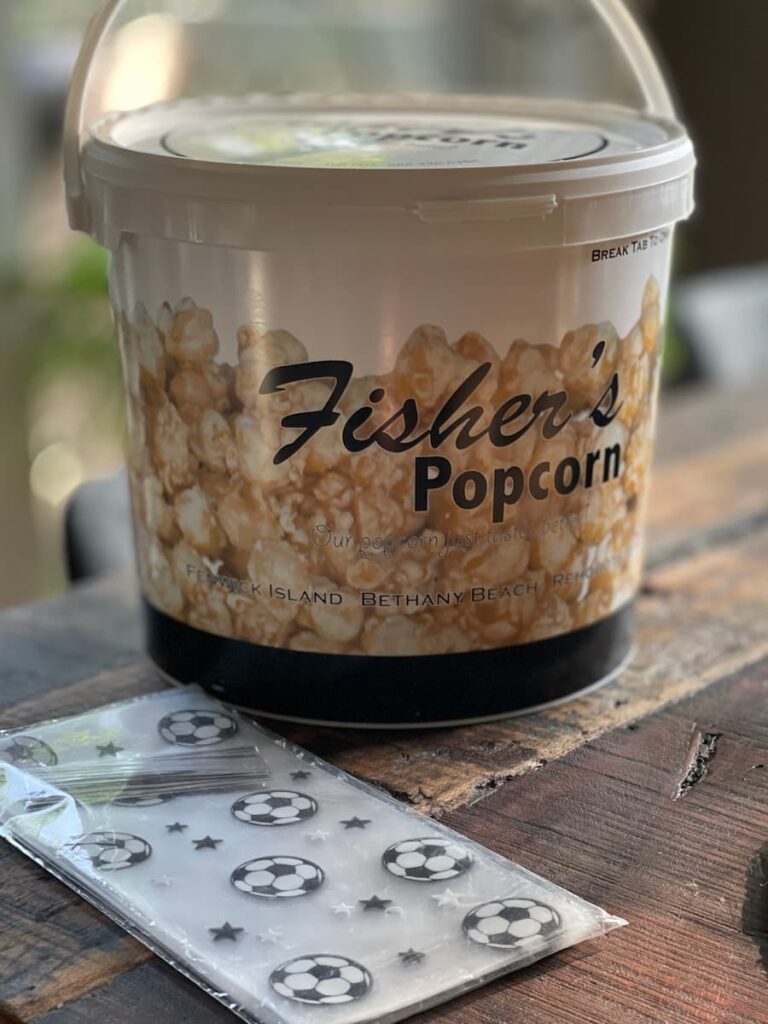 How lucky am I to still be playing soccer with friends at my age (63). Some of these players were with me when I started at age 9. Amazing to say the least.
Carmine heads to Nashville Sunday so I'll be cleaning my car and packing while on double dog duty.
Has it been hot where you are? I feel like I am dragging the dogs on walks. Is this Florida or Maryland? It's raining most days.
If I say "wanna get your toes wet?" they move a little more quickly because they know a stop at the creek is how we will end the walk. Daisy will stand in the creek and drink and Dempsey will plop right down and lay there.
I'm working on a post with the best backyard date ideas which should be lots of fun.
My site has been having some issues so I'm working on them. I hope your experience is getting better with it easier to see my content and less distractions. I want my followers to have a pleasant experience and if you are not, please let me know so I can work on fixing any issues.
WHAT I'M LOVING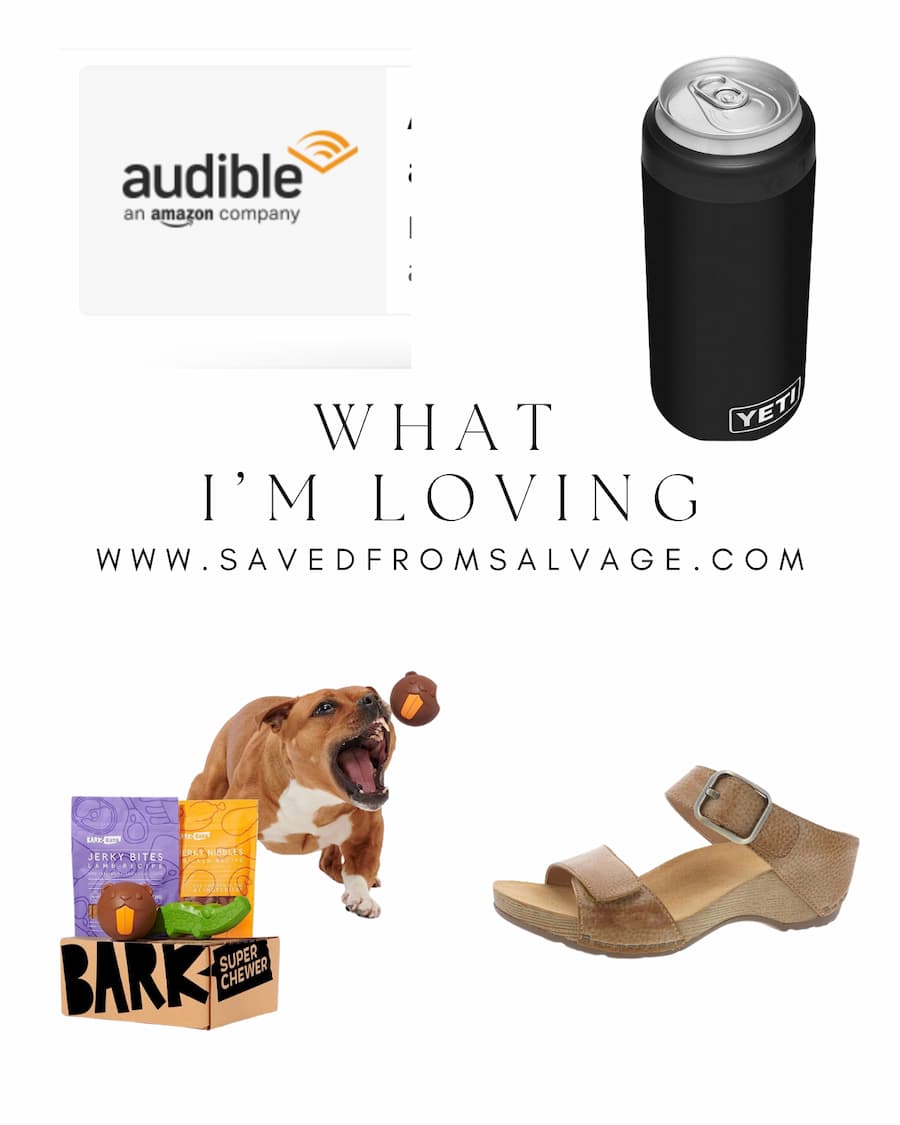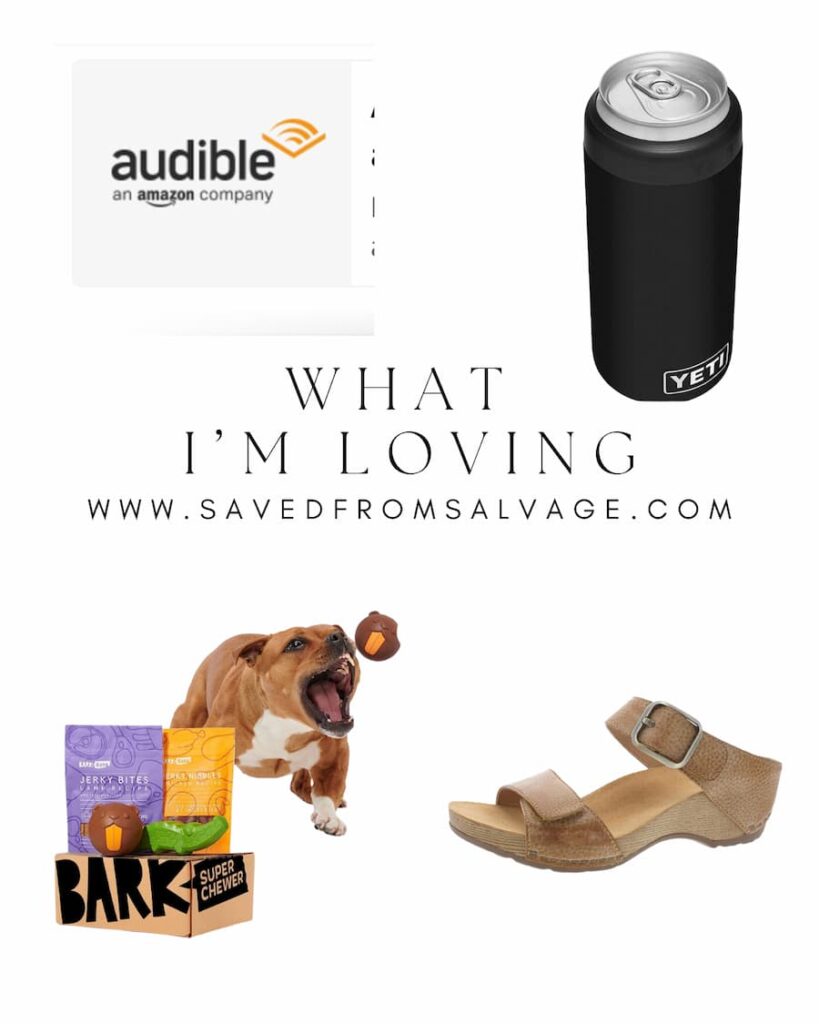 Audible – Do you like to read? Listen to podcasts? If you are not already a member of Audible, this $7.95 a month is a great deal.
Summer Sandal – This Dansko slide sandal is stylish and comfy, does it get any better? Perfect for those summer dresses.
Bark Box Subscription – Do you have aggressive chewers? We do. We can't have any soft toys in our house because of her. I can't say names. But these are long lasting and come with yummy treats.
Yeti Rambler – Carmine is not a fan of Koozies, I don't know why but after using this last week at an outdoor concert, I get why he loves it. It kept my Corona perfectly cold. This is for the tall thin cans.
WHAT'S INSPIRING ME
Come see what's caught my eye this week. Make sure to stop by and tell them Regina says hi. I think you will love them as much as I do.
This is brand new to me. I think it sounds heavenly and I can't wait to try it. It's Michelle from Thistle Key Lane's KIWI SORBET.
Come see what my friend Wendy from WMDesign House has been up to, she made the most adorable Wildflower Bouquet.
I thought these were the cutest and most clever pillows. Guess what Missy from Sonata Home Design used to make these Boho Pillows.
If you have an appreciation for beauty, then you will love this house tour of my friend Michele from Vintage Home Designs. If this was an airbnb I'd be booking it. Absolutely stunning. Check it out.
Thanks so much for stopping by the lake. I hope you have a fabulous week and next week I'll be able to walk after soccer and can give you some updates on how we did!
XO, Regina