Hi and welcome to November and Lately on the Lake. Last weekend it was in the 80's, I woke up Thursday and it was 29. Yuck. I know many of you have already seen that white stuff.
Today I'm sharing what I've been up to, what I'm working on, what I'm loving and what's inspiring me this week.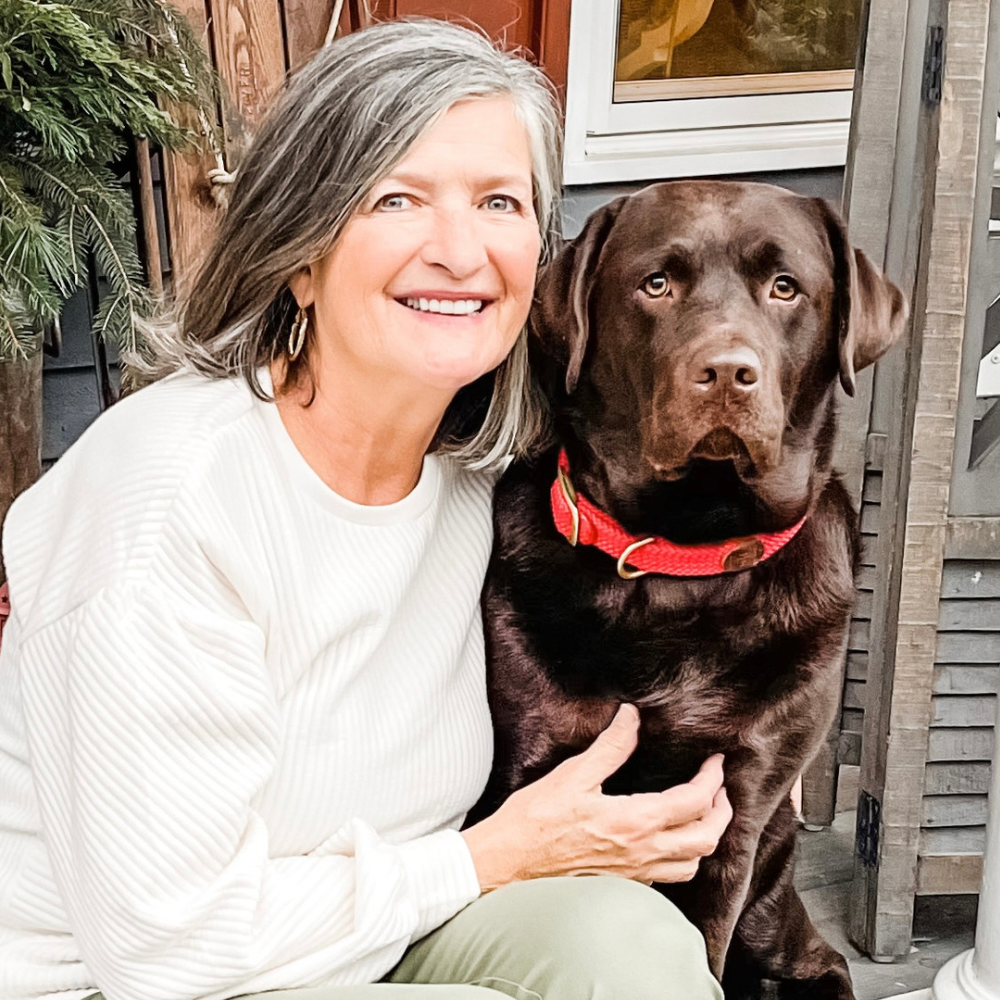 Hi, I'm Regina and this is Saved From Salvage. I love to share DIYs, Furniture Flips, Home Decor Projects, Event Inspiration and More. Thanks for being here.
Since it's the first Saturday of the month it's also time for HANDPICKED FOUR YOU where Lora, Cindy, Anna and I all share our faves.
WHAT I'VE BEEN UP TO
This week I went from zero to 60. I have been having lunches of Snickers and Starbust and need to stop, anyone else have an out of control sweet tooth?
My post on my Semi Faux Grapevine Tree as part of the Celebrate the Holiday Blog Hop went live Thursday. I was able to use my tomato cages from my Halloween Ghosts, I love a good re-use project.
Thursday I joined a bunch of soccer friends for a fun night out at Board and Brush to celebrate birthdays, enjoy friendship and create some beautiful home decor. So much fun.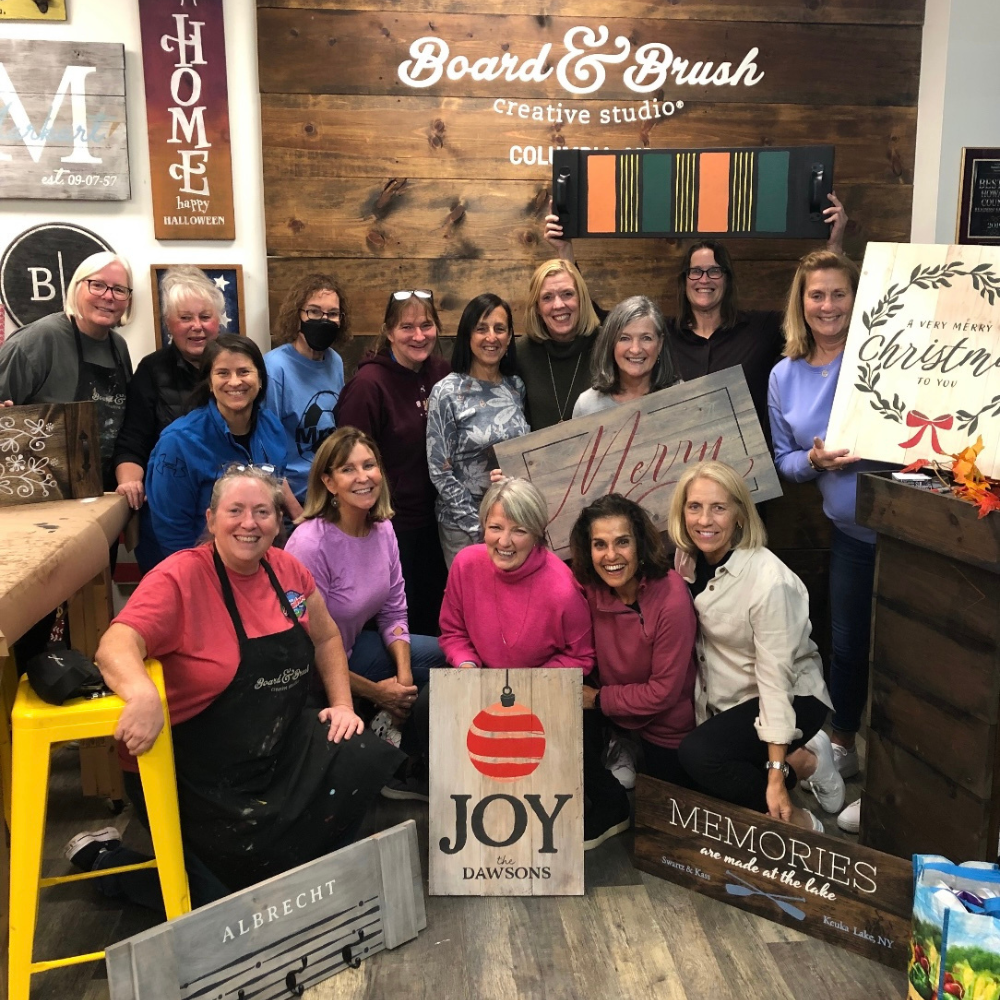 Friday I headed to Lancaster with my friend Laurie for some shopping at the Cocalico Creek Open House.
I ran into a co-worker and she caught us coming in the door.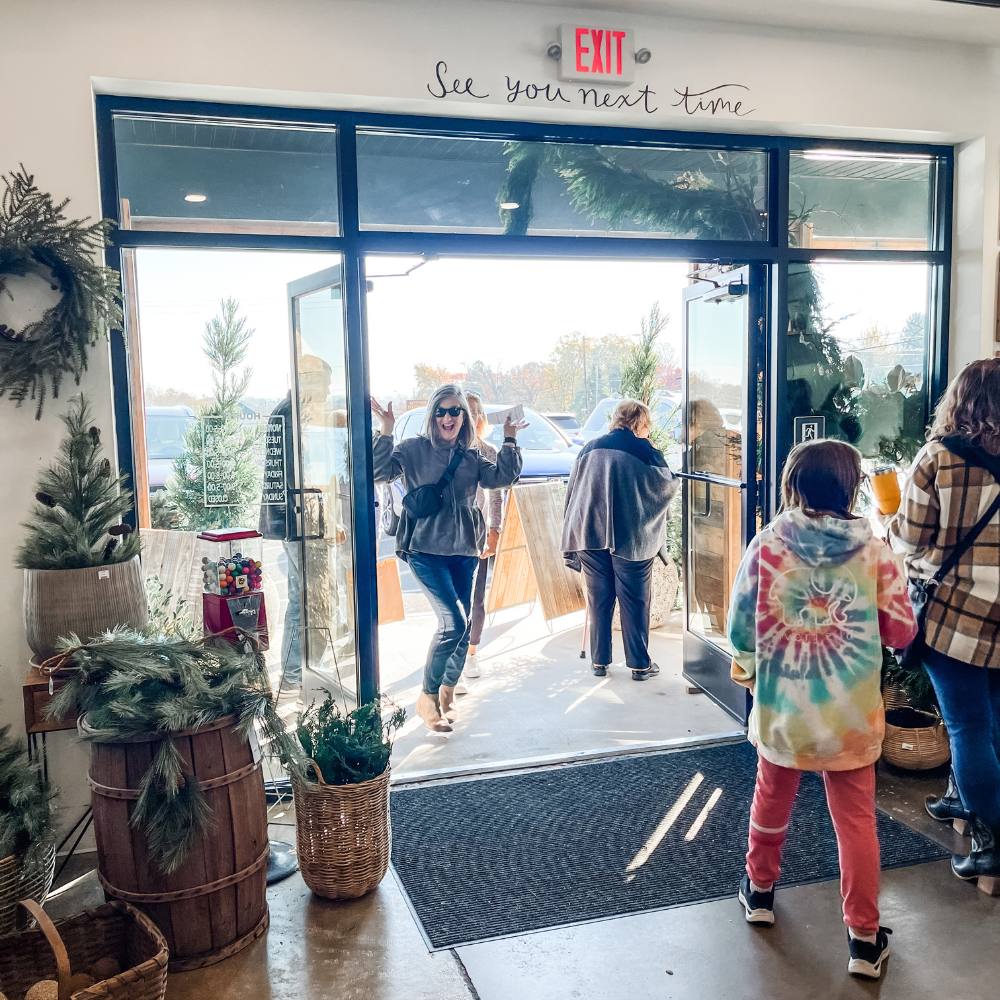 I'll be recovering all weekend from so much time on my feet.
Carmine is headed back up on the roof to paint what he repaired last weekend.
WHAT I'M WORKING ON
This weekend I'll be using my HANDCRAFTED SOCIETY project in the fire pit…hint hint.
I'm also ready to make a new wreath for the door. Something that transitions me through November until I can put up my fresh greens wreath.
I'll be unboxing my gift from King of Christmas and sharing that with you as well.
WHAT I'M LOVING
WOOD AND MARBLE CUTTING BOARD: We are back on track about starting our kitchen remodel. These are the colors we are doing and I'm loving this wood and marble cutting board.
LONG VEST: I have a teeny coat addiction and I'm loving this one. Such a comfy style for chilly days but not tight or bulky being a vest. Super versatile and perfect for the car.
WINTER GARLAND: Maybe it's the chilly weather but I guess you can see a theme. I got one of these almost two years ago and it's such a fun item to decorate with. I've used it on old windows, wreaths and the mantle.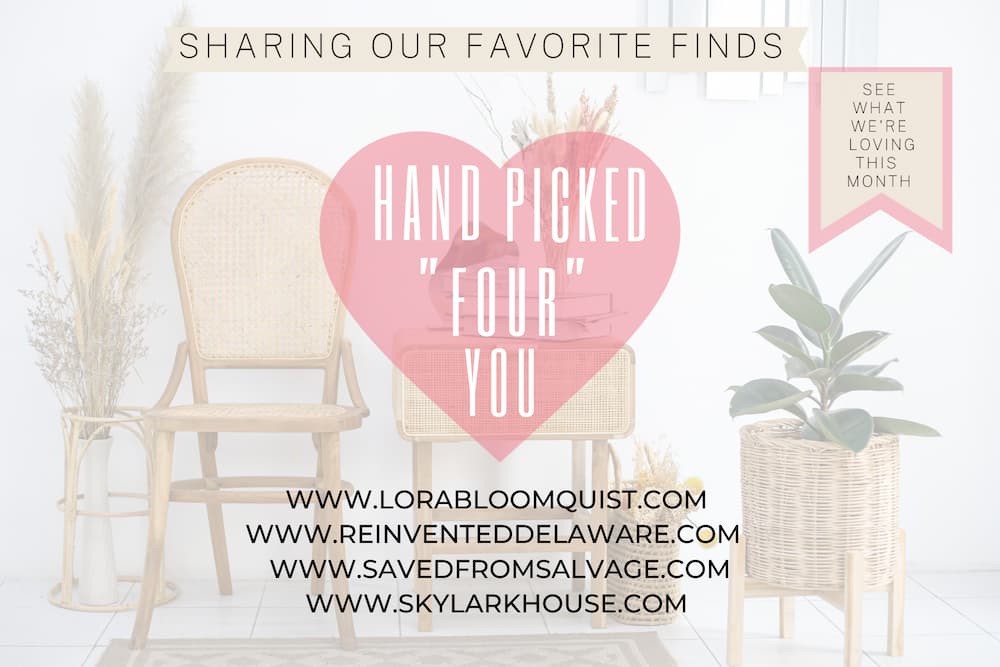 REINVENTED DELAWARE
LORABLOOMQUIST.COM
SKYLARK HOUSE
These finds are items that I have purchased, use and enjoy. I am linking the actual product I purchased, not a similar item. I wandered into Target the other day and stumbled across some amazing holiday finds at really good prices.
WHAT'S INSPIRING ME
This is where I share what's inspiring me and what I'd like to try. First on the list is Lynn from Living Large in a Small House. She shares a guide for a day trip to Round Top in Texas. I will have this in hand when I get the chance to go.
We all know paint can work magic. Wait until you see what Michelle from Thistle Key Lane did with these ornaments. You will love them.
Do you love a home that smells inviting when you walk in? My friend Jen from Midwest Life and Style has the perfect recipe to simmer for winter.
Have a wonderful weekend and thanks so much for stopping by the lake.
XO, Regina
Check out Lately on the Lake from last week here.