Happy Saturday Friends! Today I'm sharing what I've been up to, what I'm working on and what I'm loving. Welcome to Saved From Salvage and Lately On The Lake.
If you are new to Saved From Salvage, welcome. I'm Regina and I love to share furniture flips, thrift store makeovers, event inspiration, home decor ideas and more. Click the link below to get on the list and get inspiration delivered to your inbox.
WHAT I'VE BEEN UP TO
I spent most of last Saturday working on the hairpin leg table. I'm so excited with how it turned out, here's a glimpse of it. I'll be doing a full post on it next week to share the details.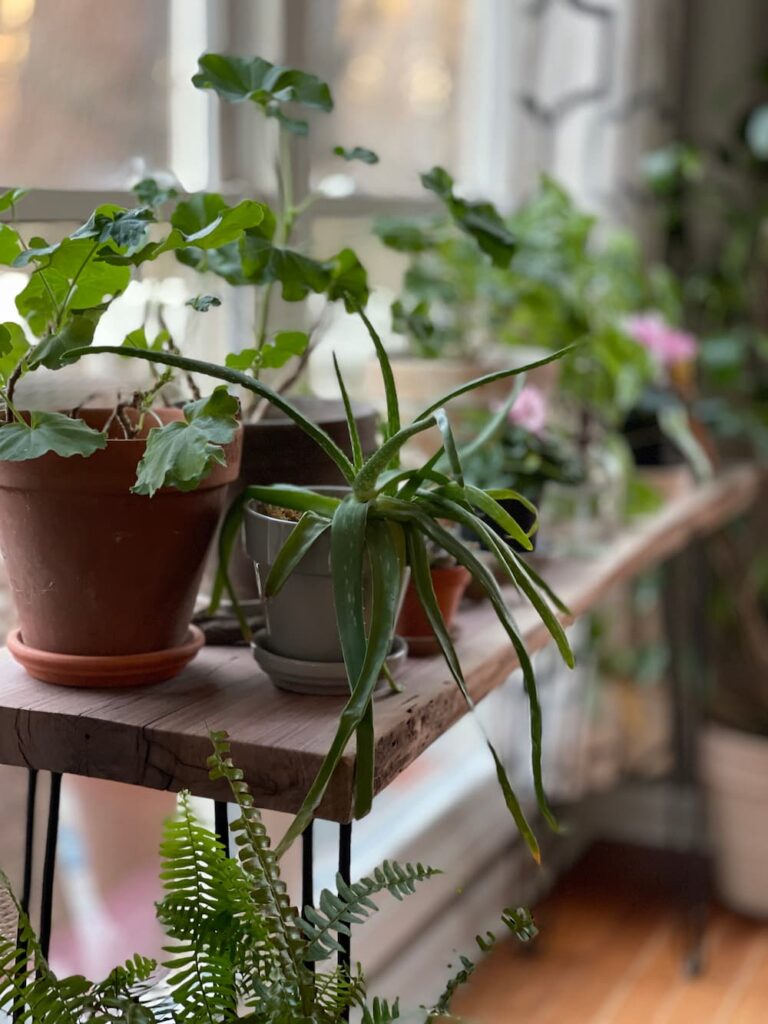 On Sunday, Carmine and I headed to NJ to celebrate his oldest granddaughter's birthday. Before we headed up, I promised myself I wouldn't have cake. Well when I saw the Nothing Bundt Cake on the table, I knew that was going to be tried. Ugh, I have no willpower.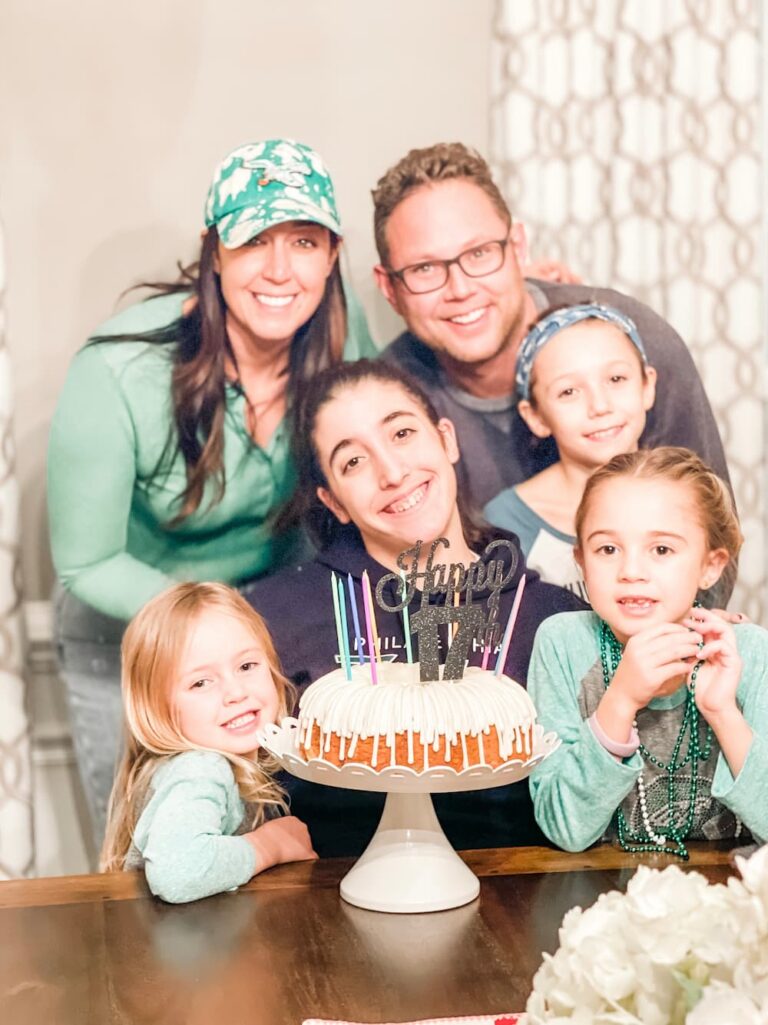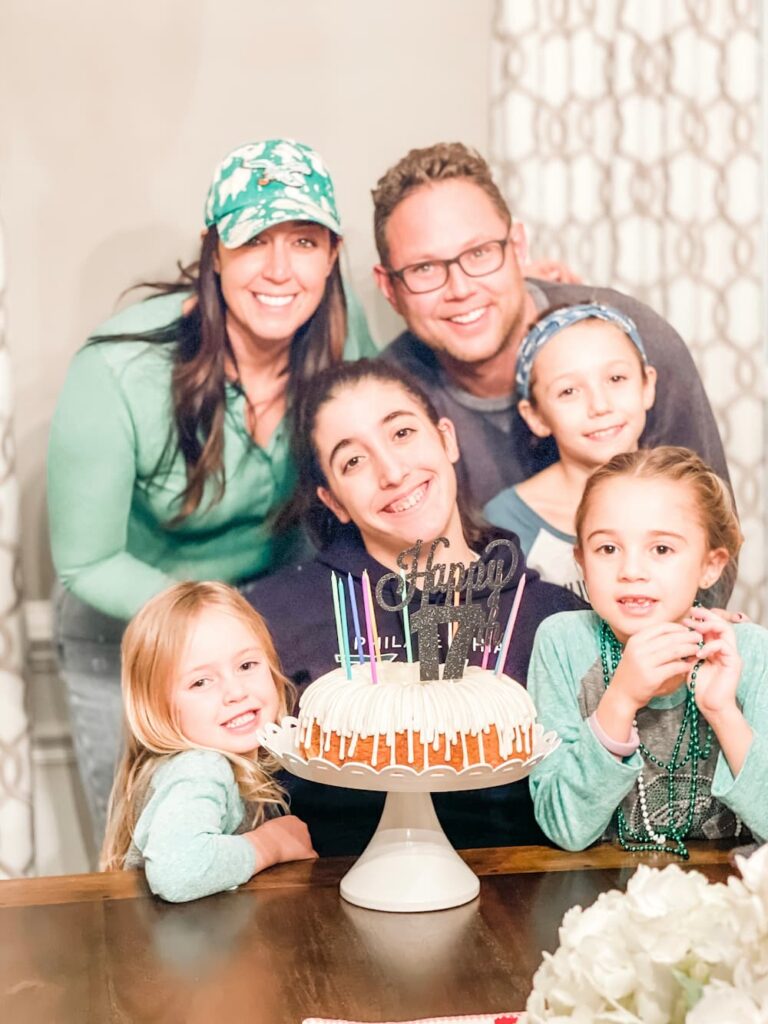 I headed to the eye doctor on Wednesday, only to find that the 20/20 vision I had after cataract surgery last year is no more. No wonder I can't see when I drive. Back to glasses for me. It was nice while it lasted. Next it's back to a retina specialist for my eye issues.
At work this week I was lucky enough to have my son come and teach his 3rd pickleball clinic to my members. It's always a proud mom moment when he's there. He is an amazing teacher and the clinics are always sold out.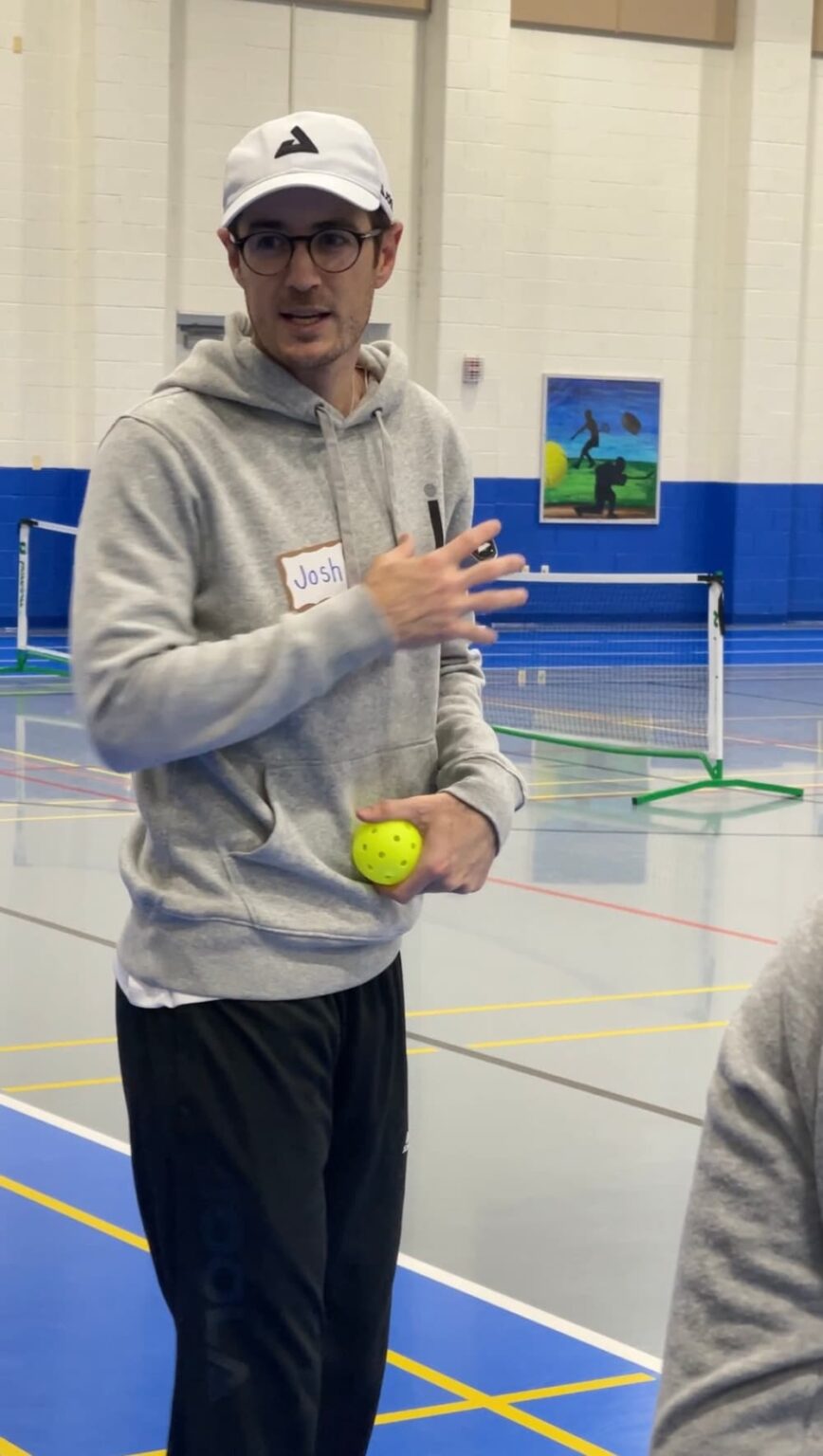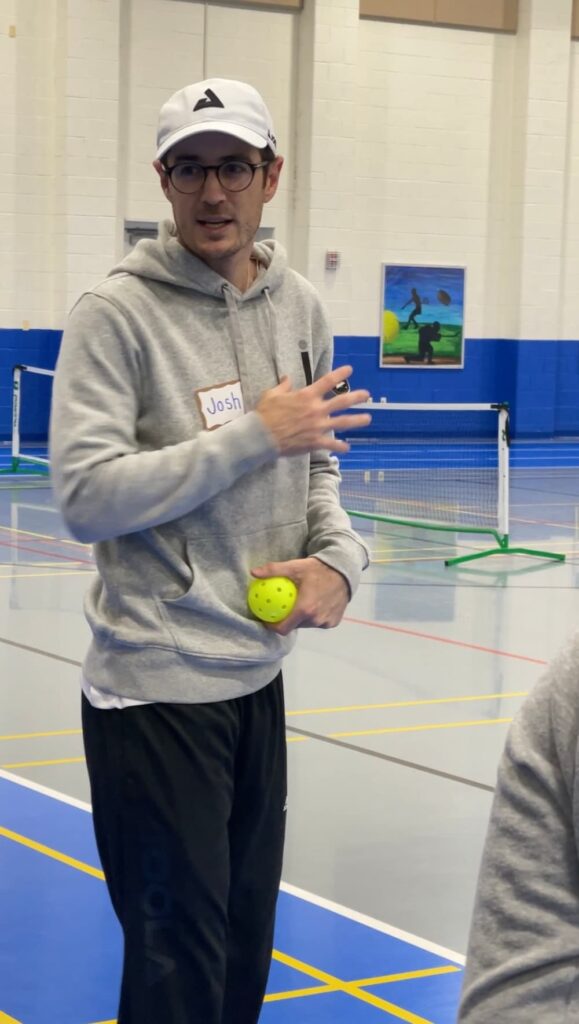 Thursday I was part of a fun St. Patrick's Day Blog Hop. It's part of a monthly "Celebrate the Holidays" series and we like to plan ahead. Click here to see all of the St. Patrick's Day inspiration we shared. I focused on subtle and simple touches to add to your home and yummy snacks.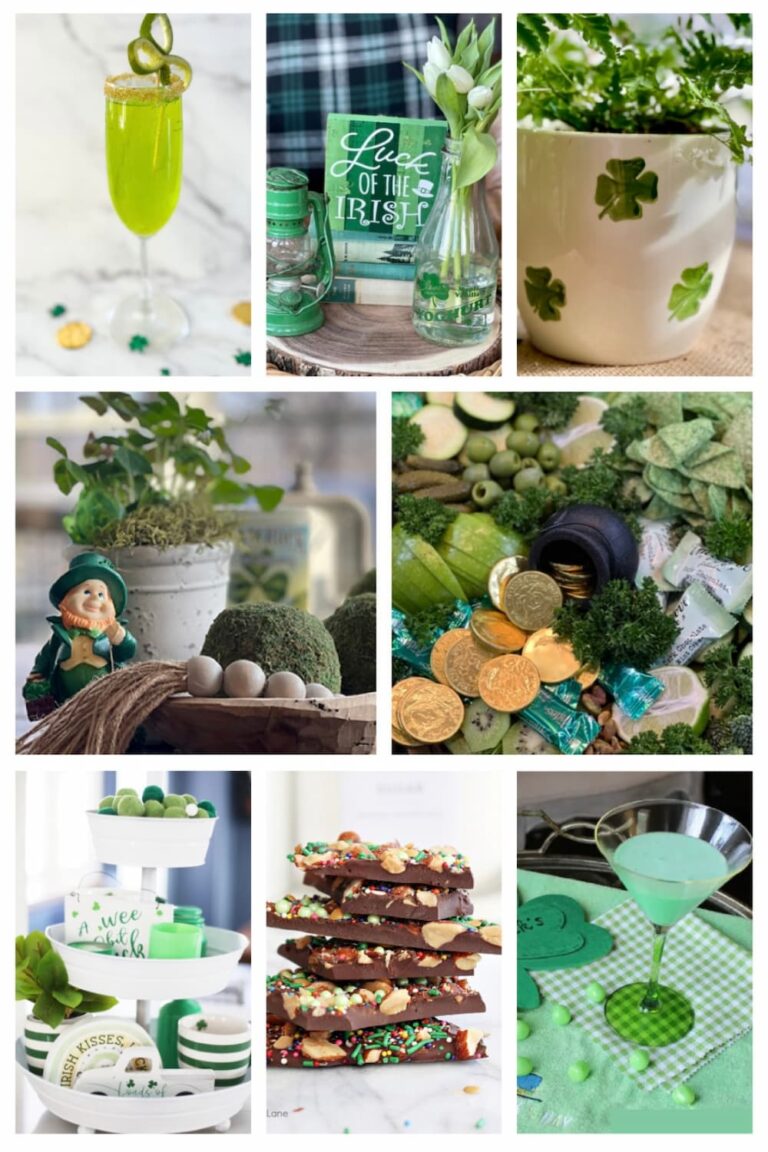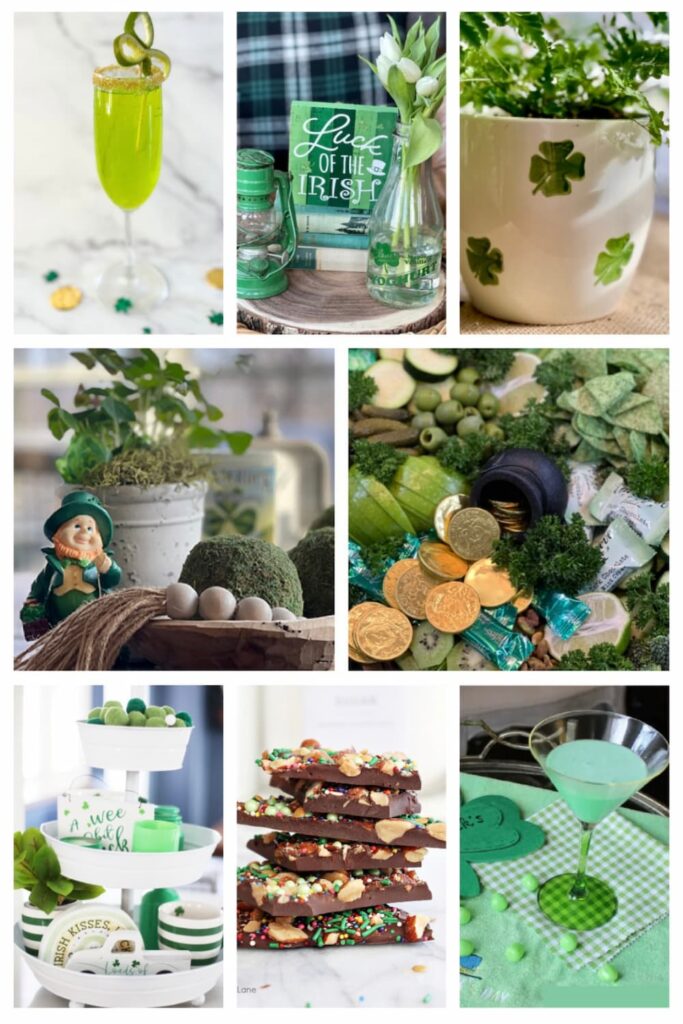 WHAT I'M WORKING ON
I've been working on projects for a few posts next week, in addition to sharing my hairpin leg table, we will be kicking off our Handcrafted Society group on Tuesday with a Valentine theme. Watch for this fun collaboration with several amazing blogging friends.
I'm going to be sharing a post of tons of spring inspiration next week too. I know it seems early but who doesn't long for warmer weather and to see green when you look out the windows again. My daffodils are up about 3 inches. I can't even believe that.
I've shared this before but I love it and it always reminds me of spring. "Who plants a seed beneath the sod, and waits to see, believes in God."
My todo list for the weekend includes laundry and cleaning and maybe downtown Frederick for First Saturday and Fire and Ice. It's pretty chilly so we will see. Last night after walking the pups, I turned up the heat, Carmine made a fire and we hung with the dogs, that may turn out to be the plan for the entire weekend.
Perhaps practicing our bread making and experimenting with meringue.
Whatever is on your todo list, I hope you get all you want checked off and have some down time.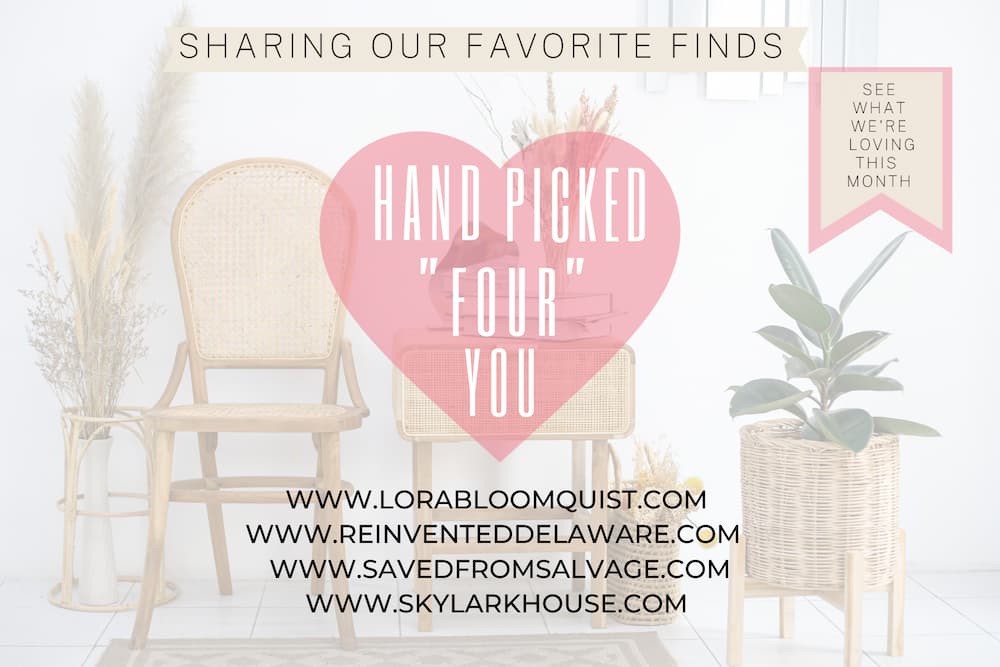 WHAT I'M LOVING
Since it's first Saturday, it's time for Hand Picked "Four" You. Where all four of us share What We Are Loving. Make sure to check out what Lora, Cindy and Anna are crushing on this week.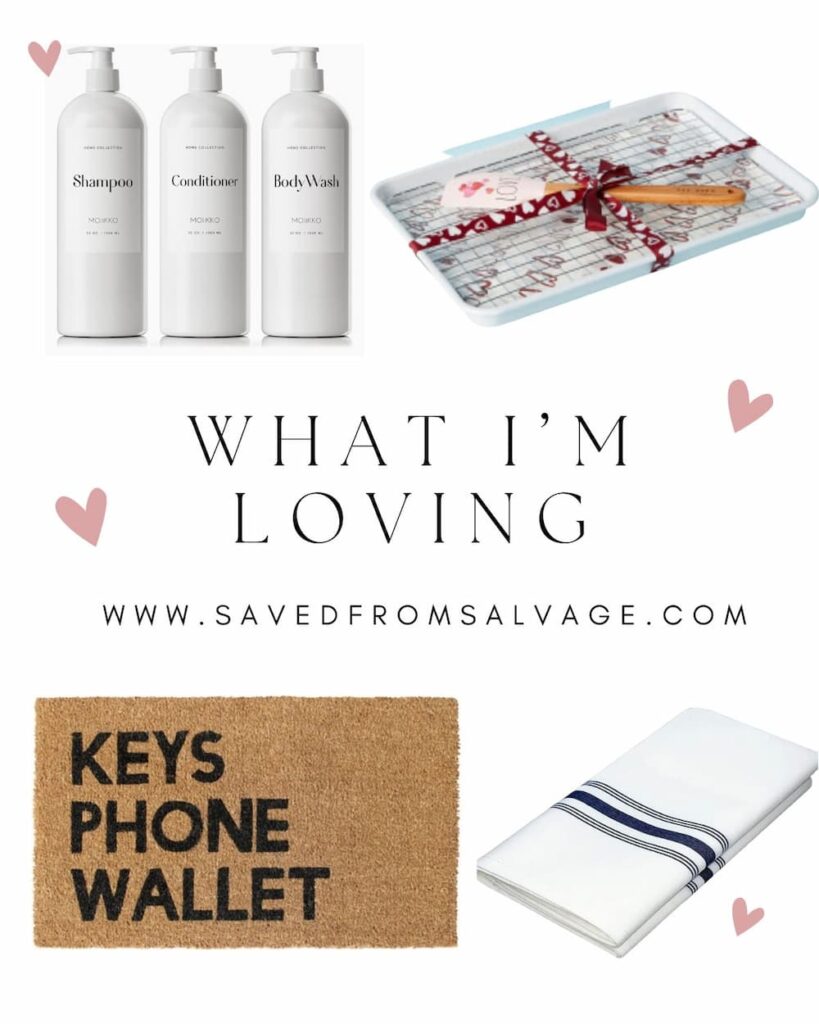 Are you a cloth napkin person? I am. I just feel better about using them. These are sturdy and I am a big fan of the clean lines that can be used year round. Maybe if you are like me, you ruin a napkin with a tomato sauce or cleaning up a spill. That's why I love these, they come in a 12-pack. You can order them here.
This may be for my OCD friends. I recently ordered these bottles because I love the look of matching items in my bathroom shower. It's just a clean aesthetic that I enjoy. They are plastic, affordable and come with 8 labels. Soon I'll be sharing a post on my favorite ways to organize your bathroom and linen closet, these will be starring in that post. You can order them here.
This fun set is on sale for $12. It comes with a baking sheet, rack, spatula and the best part is the valentine parchment, I am using the parchment to wrap valentine treats up. You can order it here.
I wish this was a joke but it's seriously something we need. Perfect for the 60 and over crowd. Thursday night Carmine left his phone at a restaurant, maybe instead of the front door, we should carry this around with us. I have almost as many door mats as I do throw pillows, well not really but a lot. You can order it here.
February is a month of self care and staying warm! Below are some of my favorite handpicked finds for this month.
This little portable space heater is fabulous. I use it in my workshop and my office because its perfect for heating up a small room.
I love these silicon face cleaning brushes because they are gentle on my skin but still exfoliate my skin. The each brush lasts for a number of weeks and a package of four is only $7.
I am using this foaming face wash by Cetaphil because the formula is perfect for the harsh winter weather.
This is my favorite sweater that I have been wearing all winter. I ordered it in three different colors.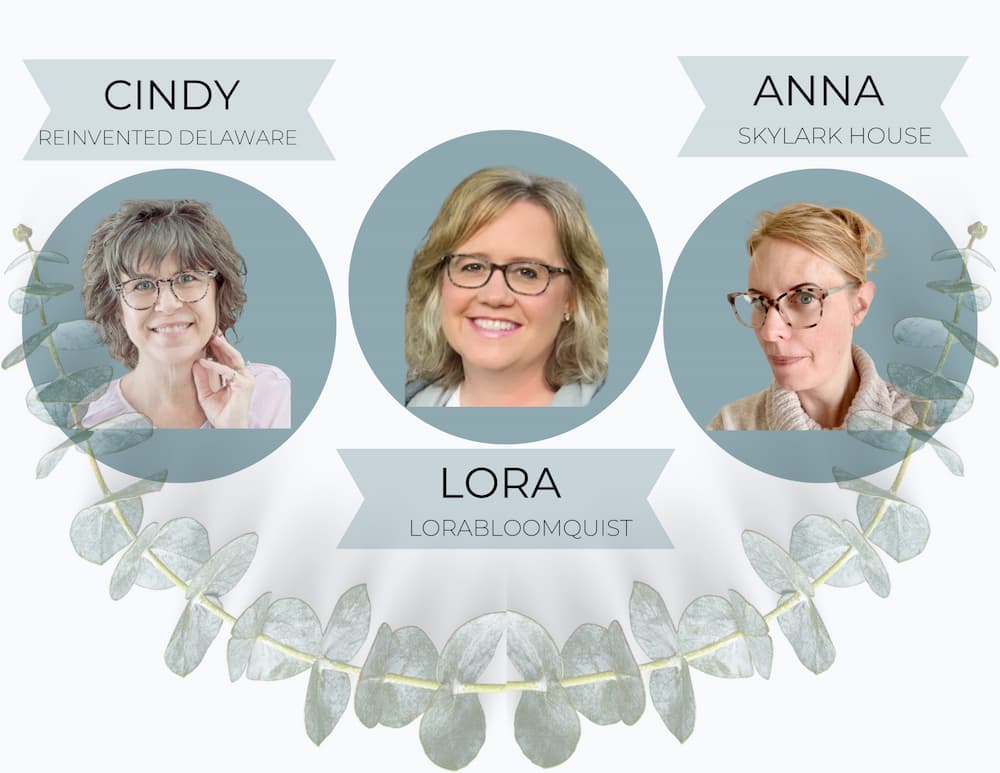 I AM AN AMAZON AFFILIATE, WHEN YOU PURCHASE FROM LINKS PROVIDED, I RECEIVE A SMALL COMMISSION AT NO ADDITIONAL COST TO YOU.
Thanks so much for stopping by the lake. Stay warm friends!
XO, Regina