Do you love throw pillows at the holidays? See how I made these no sew Christmas pillows for under $4 each.
Hi, I'm Regina, welcome to Saved From Salvage. It's here that I love to share projects, diys, especially what worked, and what didn't
This isn't the first time I've made pillows from napkins but it is the first time I created "no sew Christmas pillows."
I would have been happy to sew them, but then I thought why not share something that even someone without a sewing machine could do. So that's why I tried it and guess what? It worked.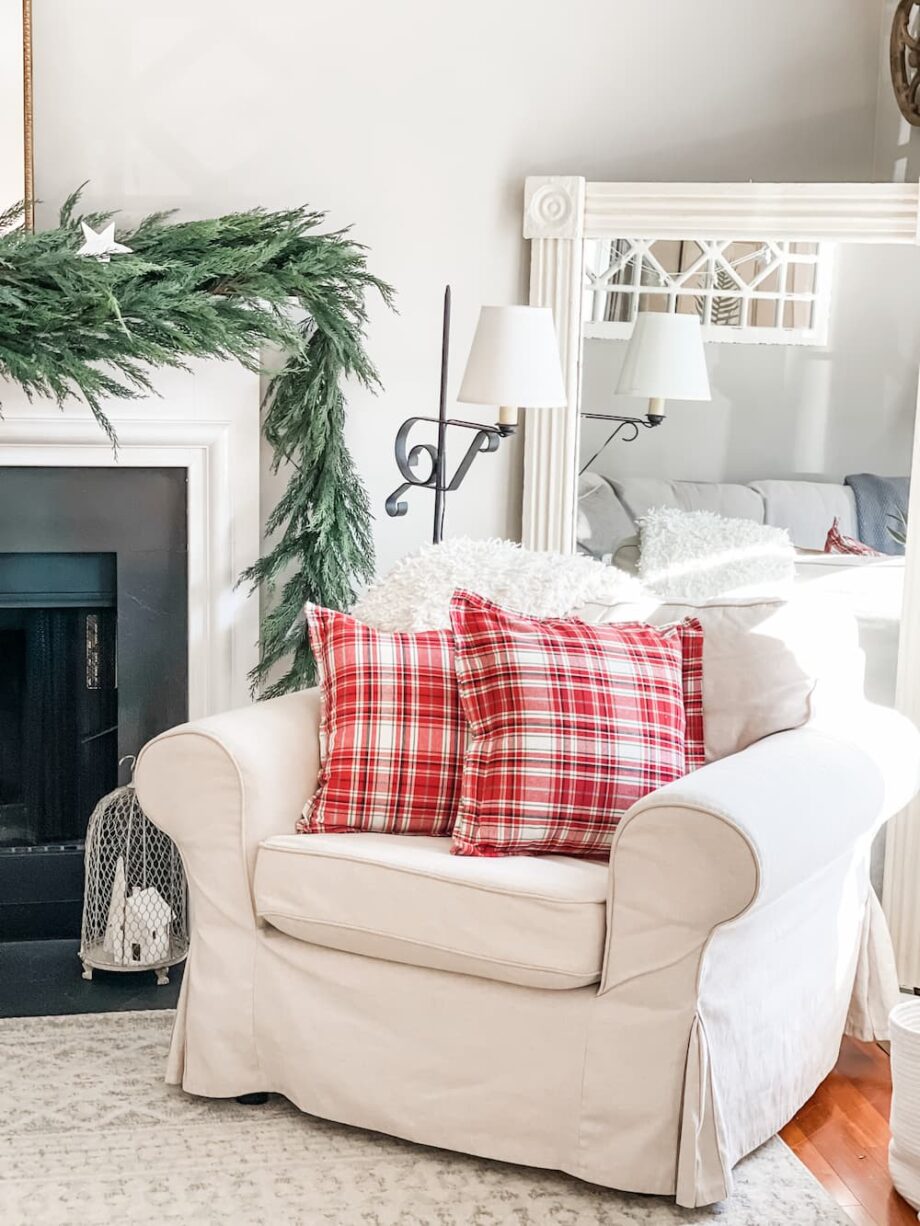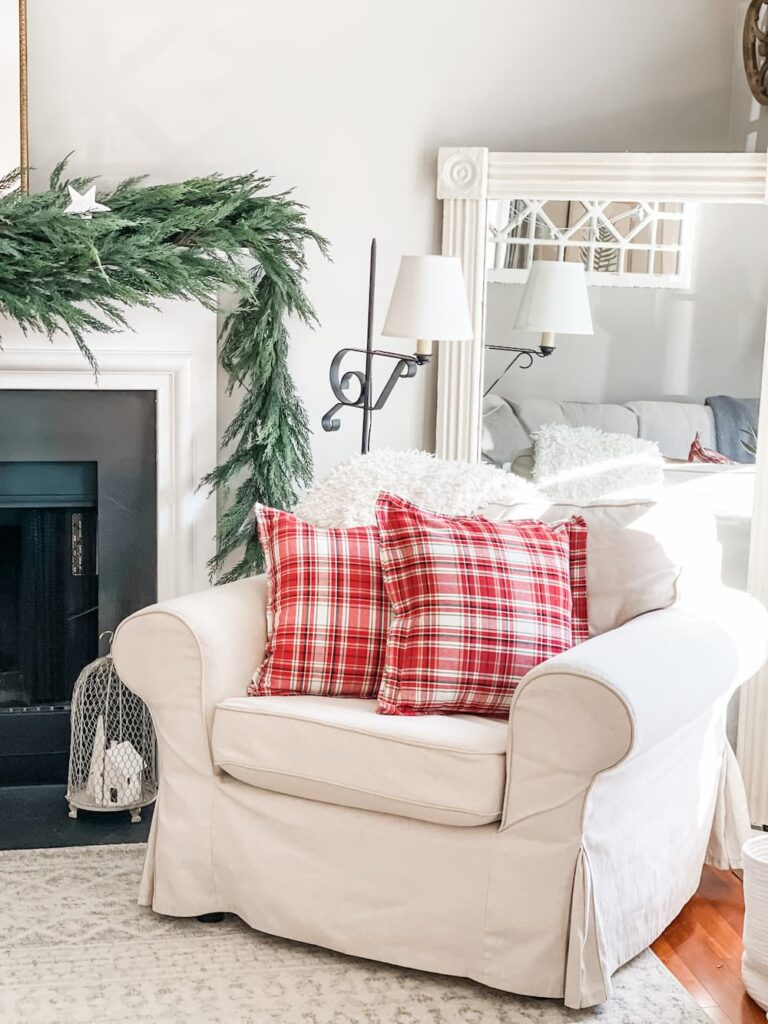 the napkins
Napkins are such an inexpensive item to add color to your tables. They also just happen to make great pillows.
I'm not suggesting napkins from Terrain or anywhere expensive. I'm talking Homegoods, Homesense, Marshalls, etc. Homegoods had a zillion styles I wanted to buy.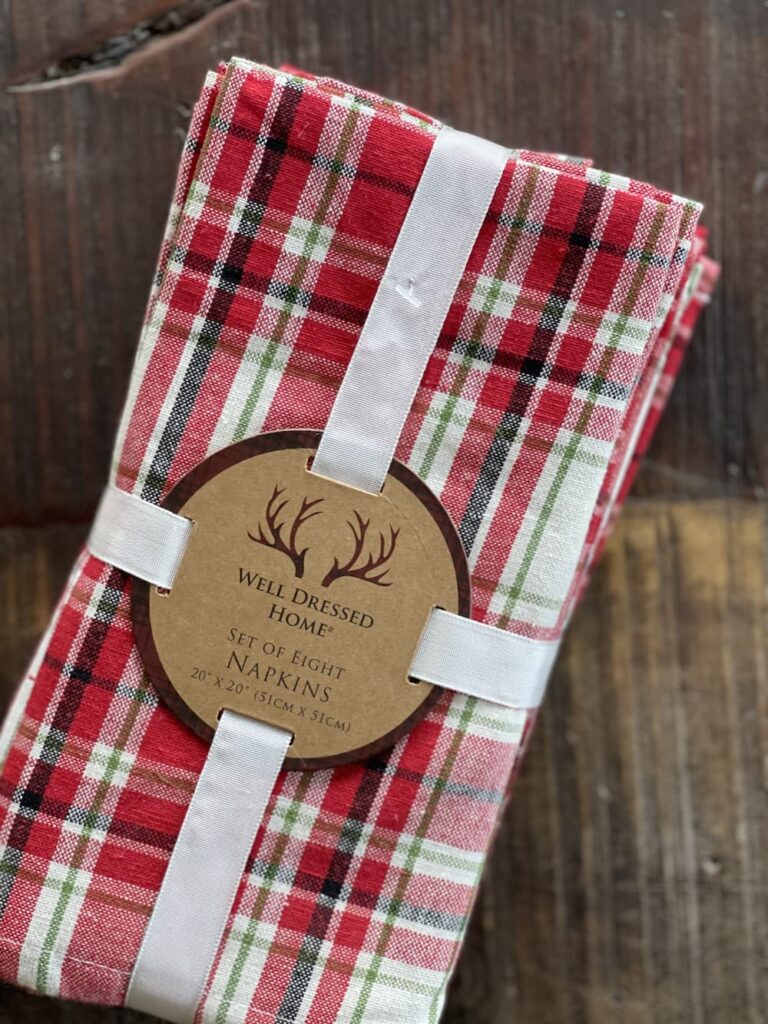 I found these plaid ones and got 8 of them for $14.99.
These were large, 20×20. But that was perfect to easily fit some of my other pillows inside.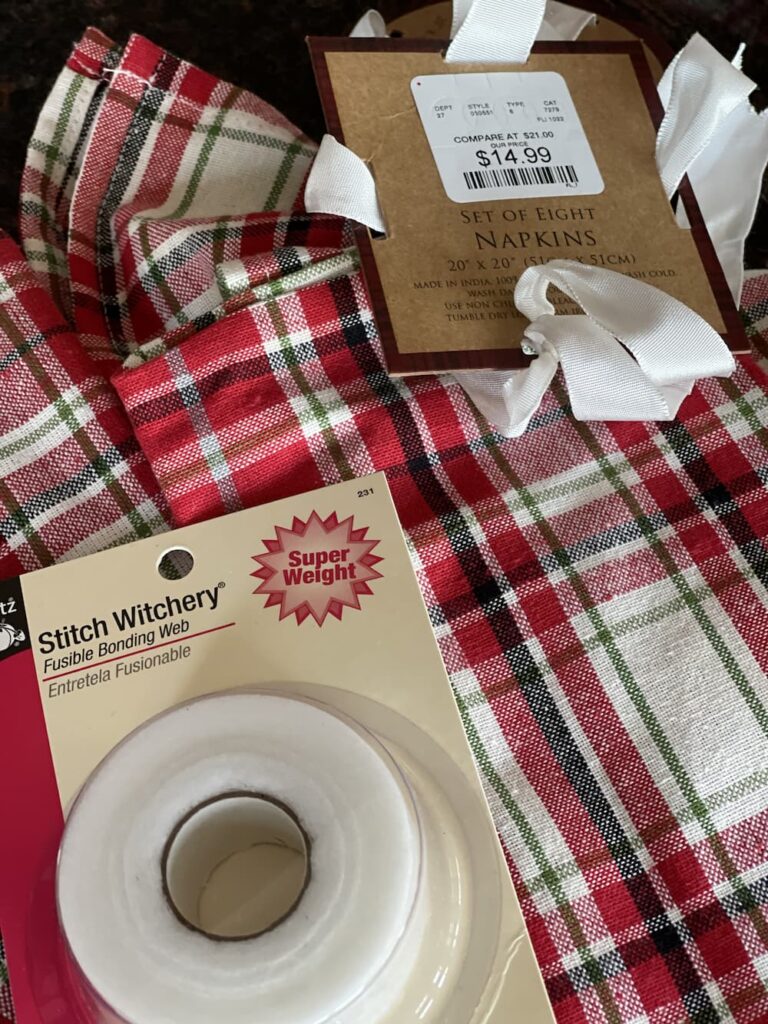 supplies
Scissors
Stitch Witchery
Thread
Needle
Iron
Damp Rag
Napkins
Pillows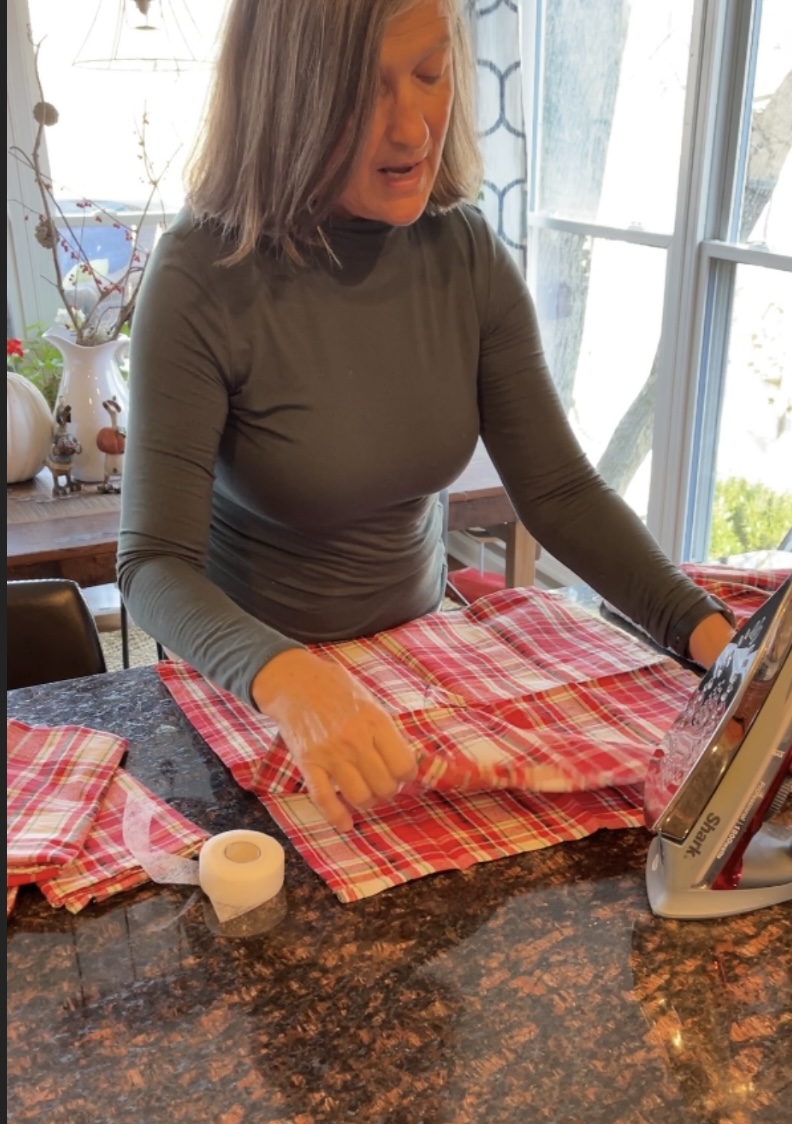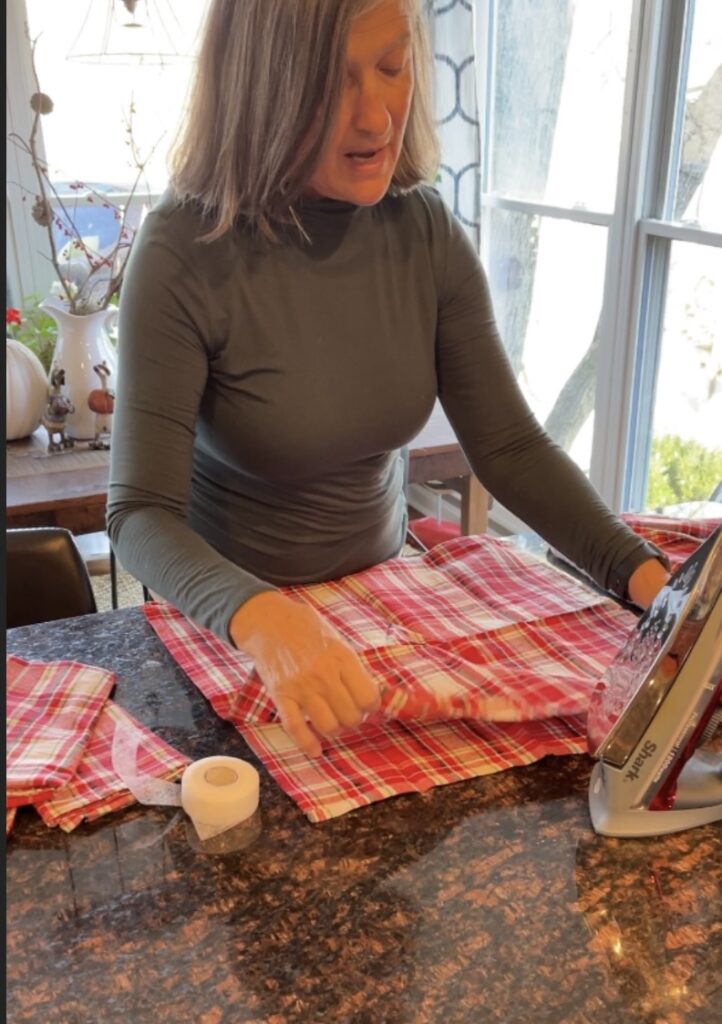 not sewing the pillows
I found the Stitch Witchery at JoAnn Fabrics. You can order it here.
The one I bought said super weight.
The first step is to heat your iron following the directions on the package.
Place your Stitch Witchery between the napkins, one side at a time and press.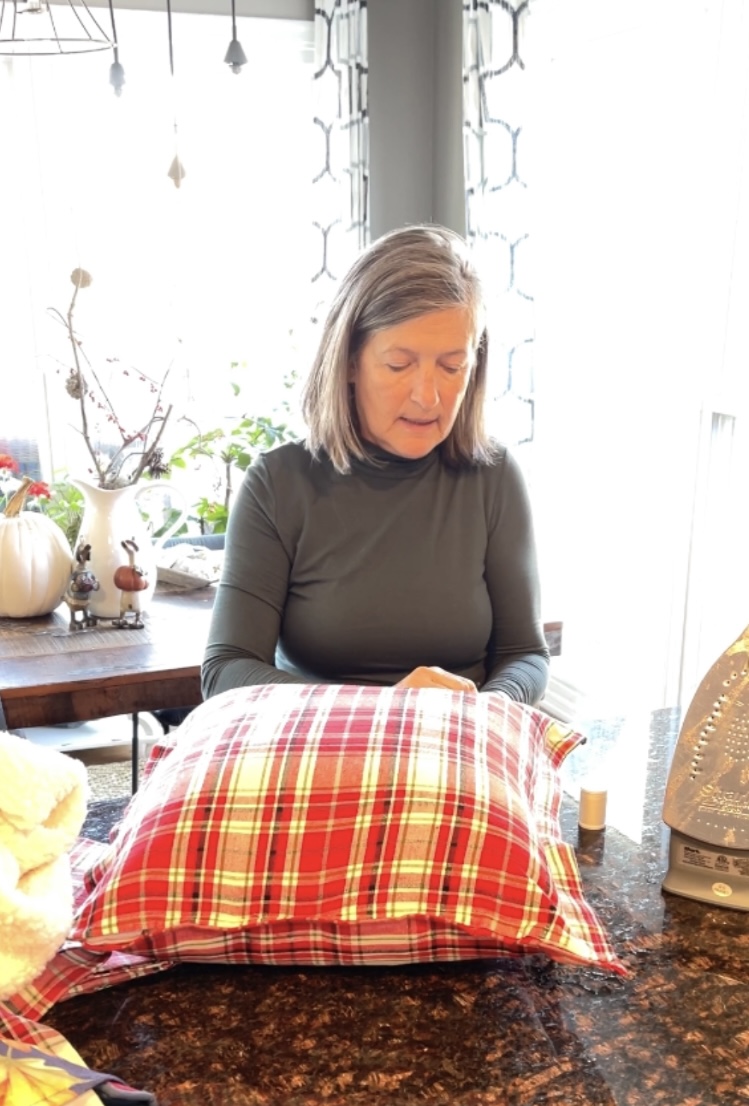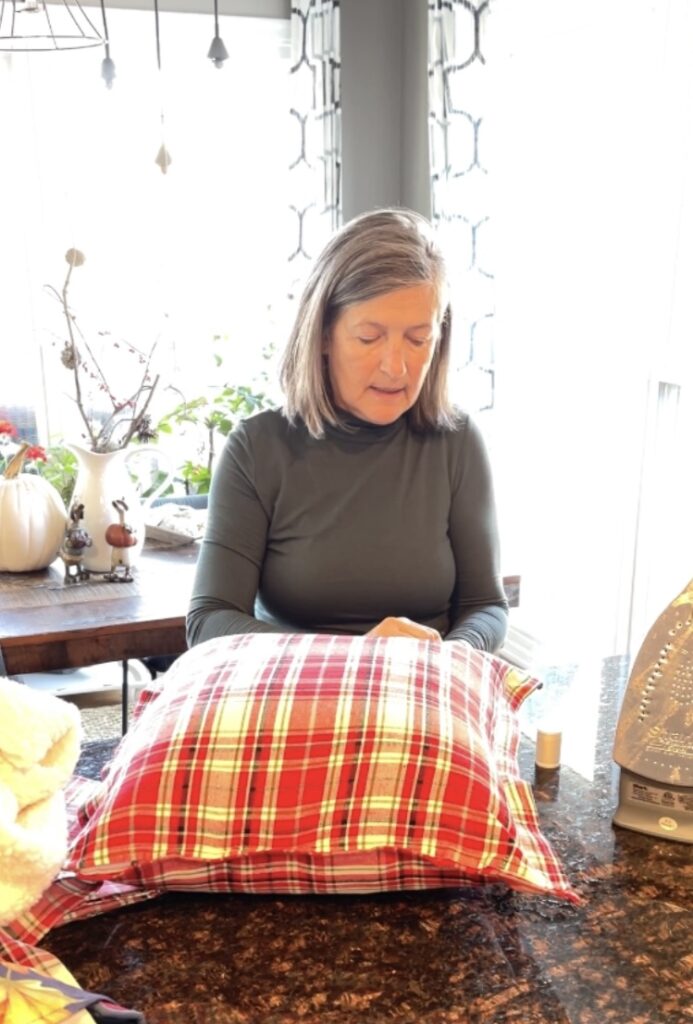 After you attach 3 sides, add your pillow. This is when you know how strong the bond is, wriggling the pillow inside and it stays put.
I found it easiest to stitch the bottom of the pillow closed using a needle and thread. It was too difficult to try and iron with the pillow inside.
IT'S A PILLOW
Such an easy and fun craft. If you don't want the same pillows as everyone else, select your favorite napkins and create them yourself.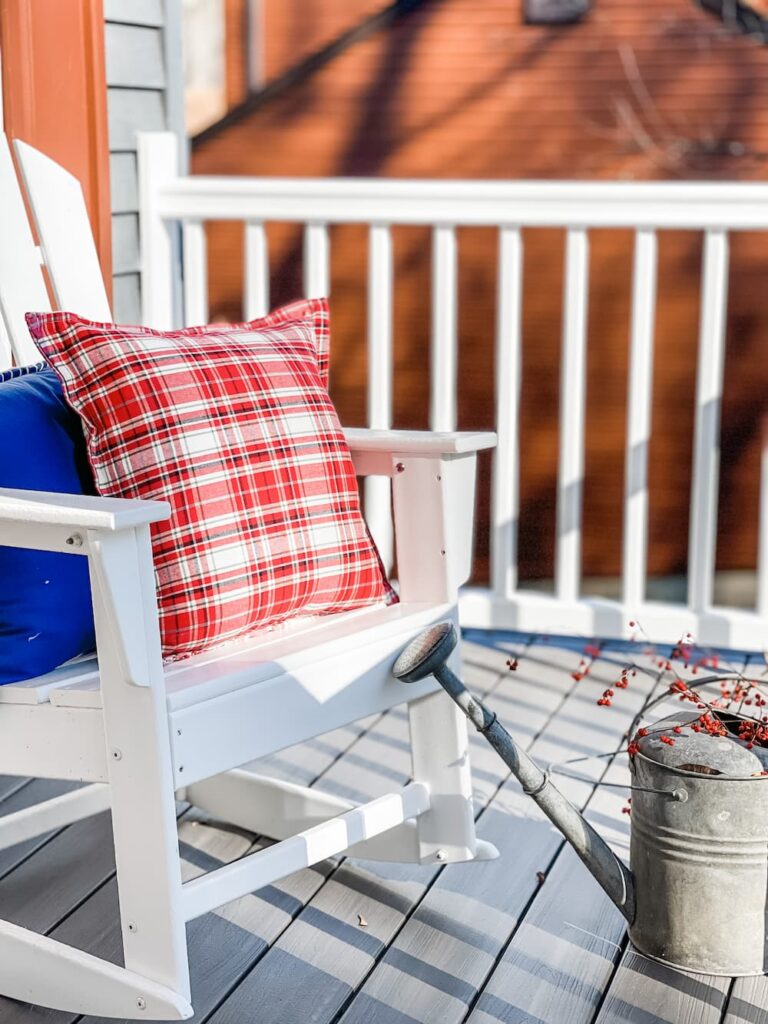 Thanks so much for coming by. I need a wrap around porch so I have a reason to make more pillows.
These would be a really nice gift too. Think beyond Christmas and wait for Valentine's napkins to come out, or Easter. You get the picture.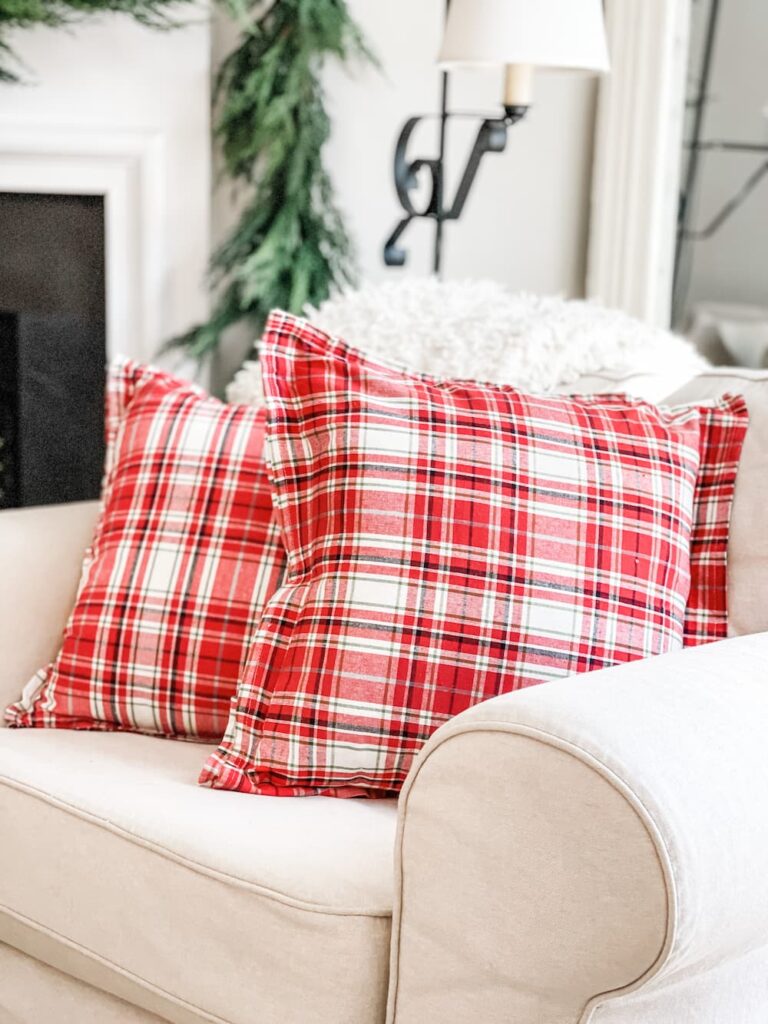 Speaking of gifts, here are two I made recently, Sugar Scrubs and Watercolor Notecards.
Let me know if you end up making some pillows from napkins. I'd love to see them.
Until next time,
XO, Regina
I am an Amazon Affiliate which means I receive a small commission if you purchase from these links provided. This is at no additional cost to you. Thanks for supporting my small business.
Let"s Go Shopping