Do you love the simplicity of natural elements in your wreaths? I'm sharing the perfect DIY Christmas Wreath for you to add Hygge to your home.
Hi, I'm Regina and this is Saved From Salvage. Welcome to my blog.
I love to share projects, ideas and inspiration to create a cozy home.
I absolutely love the looks I see in blogs from across Scandinavia, especially around the holidays.
The natural elements and simple styling draw me right in.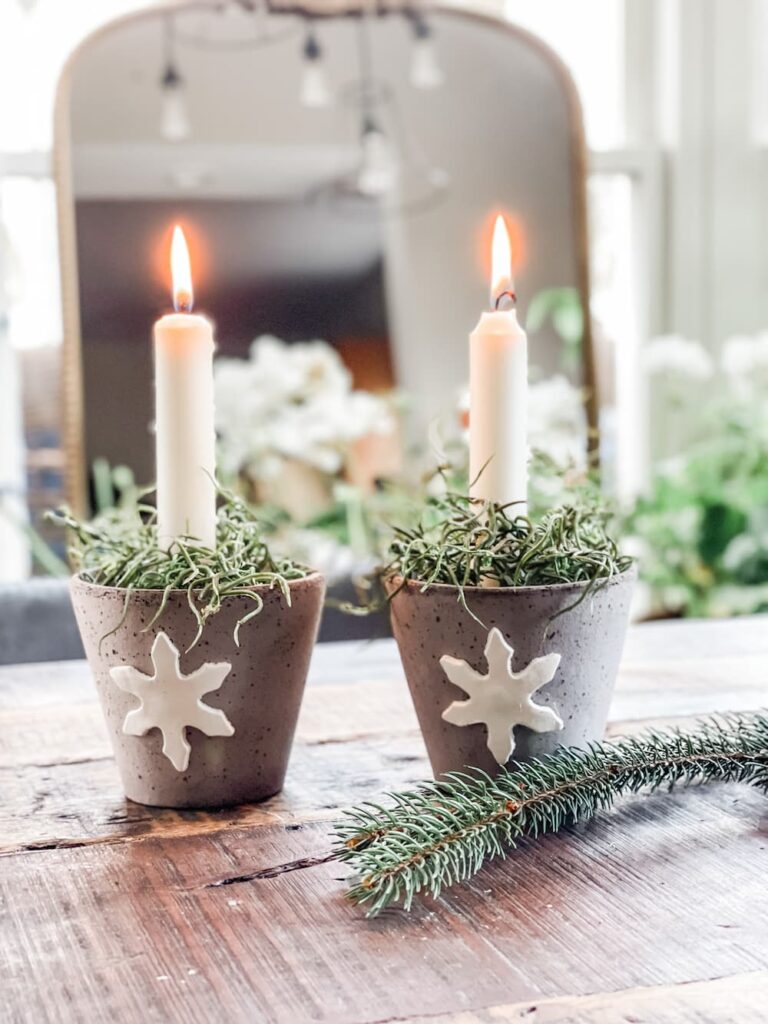 How about you?
Is that a look you love, or are you more of a traditional Christmas person?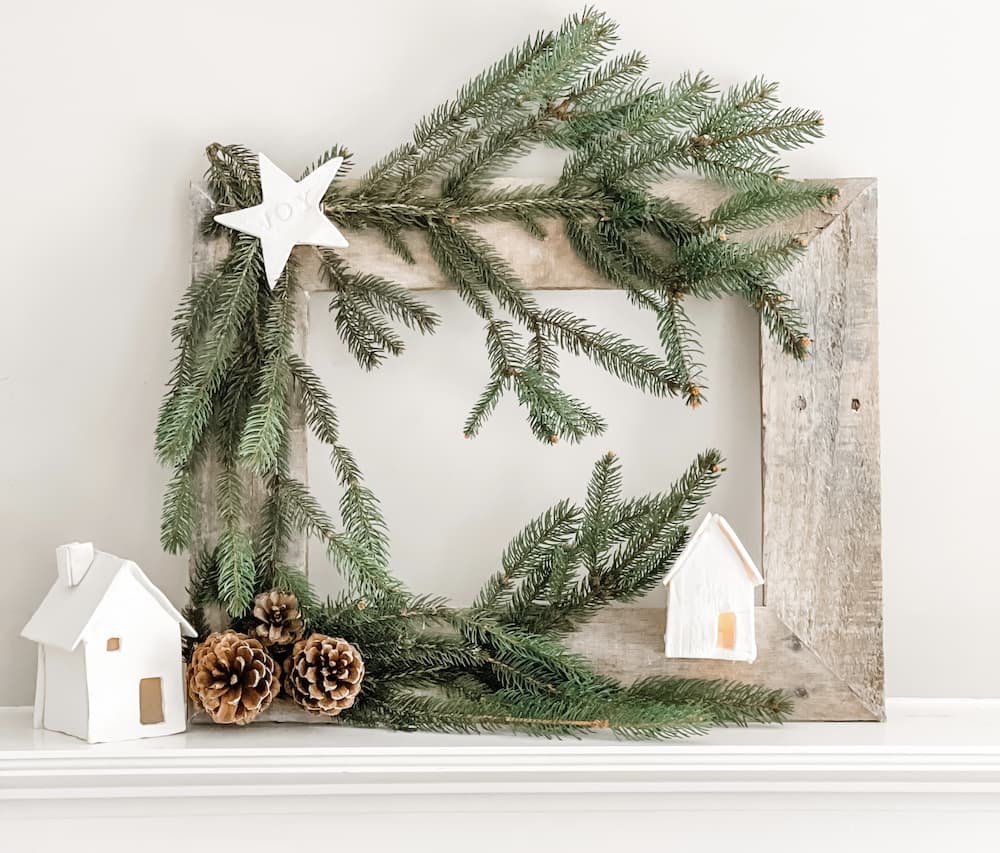 The good news is whatever style you like, you will probably find it in this fabulous Celebrate the Holidays Blog Hop.
We are sharing the best of our Christmas projects, tablescapes, diys, recipes and more.
I hope you enjoy.
If you are coming from Tammy at White Lilac Farmhouse – welcome! She's a friend and fellow Marylander whose style I adore.
This year I'm all about cozy, simple and natural. I'm sharing an out of the ordinary wreath that features one of my obsessions….air dry clay.
HYGGE HOLIDAY WREATH SUPPLIES
Pallet
Greens
Air Dry Clay
Tea Light
Twine
Rhododendron Leaves
Mod Podge
Star Cookie Cutters
Letter Stamps
THE WREATH BASE
To make the wreath frame, I used an old pallet cut with a mitre saw. Next I stapled and glued it together to make sure it was sturdy.
It makes a perfect base for my Hygge Christmas Wreath.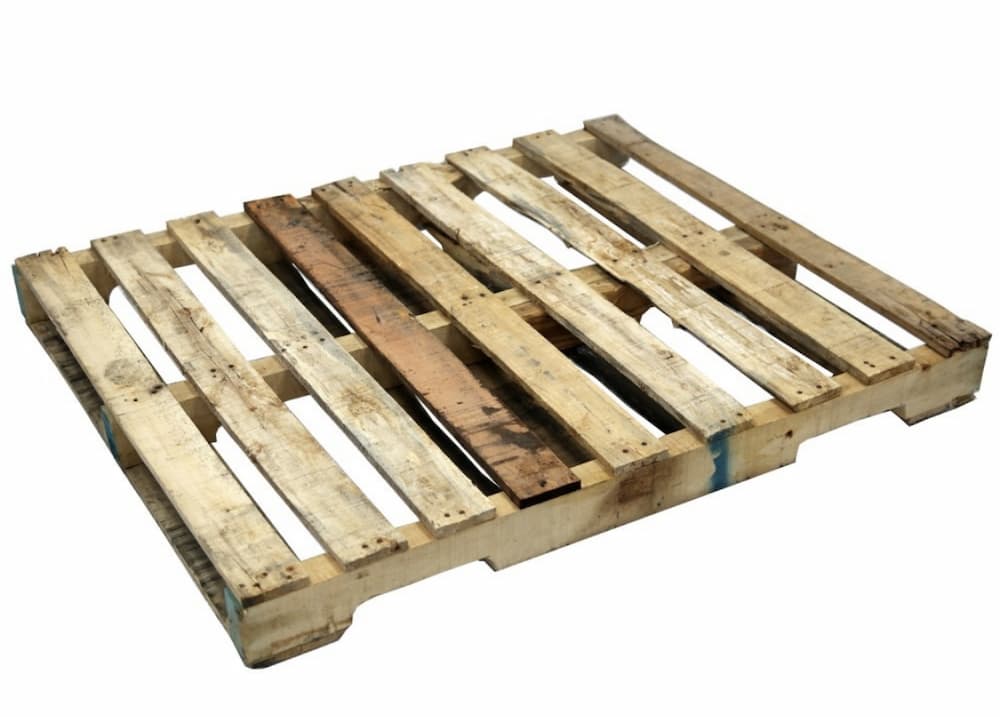 THE GREENERY
Fortunately, living in the woods, I'm surrounded by all sorts of greenery.
I snipped a few branches of evergreens and pinecones I forage on my dog walks.
I used a heave duty stapler to attach the branches.
Then some hot glue for the pine cones.
I glued a small piece of greenery over the staples to hide them.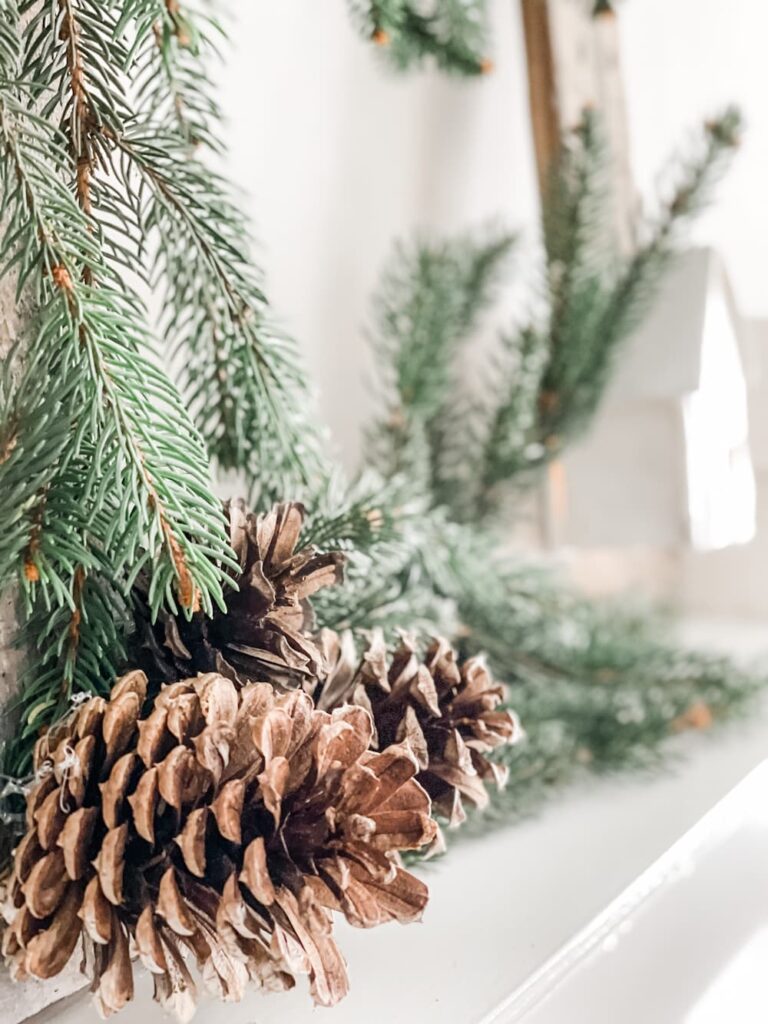 THE STARS
Using a star cookie cutter in two sizes, I cut a large star and three smaller ones.
I used DAS Air Dry Clay and let them dry overnight.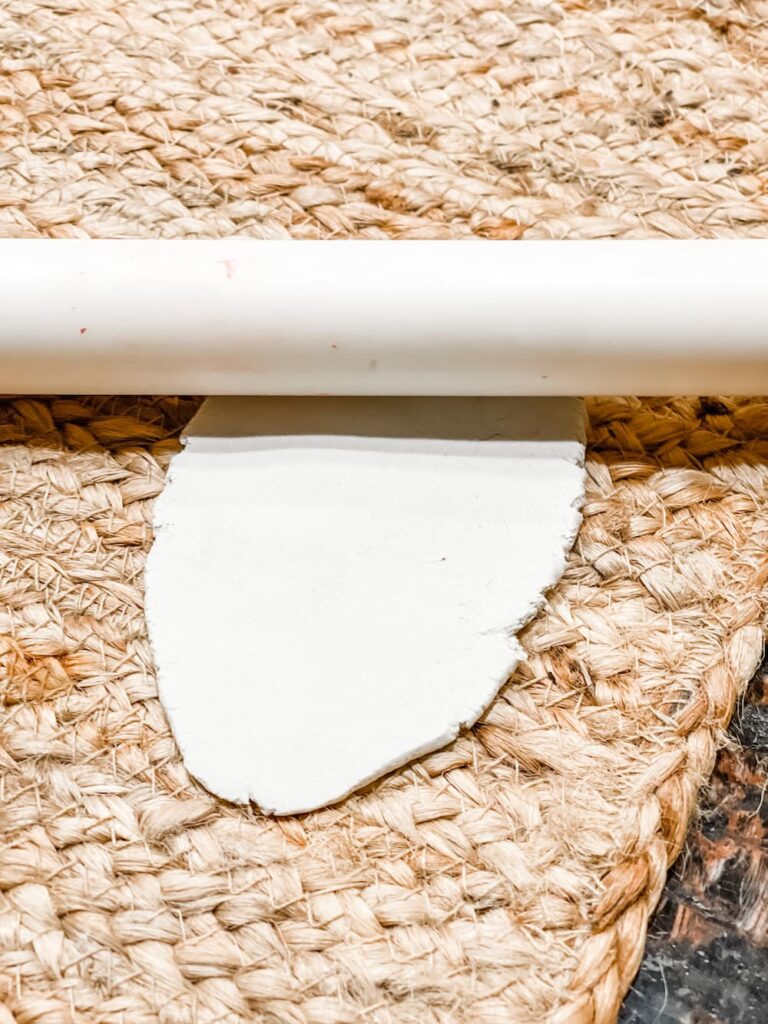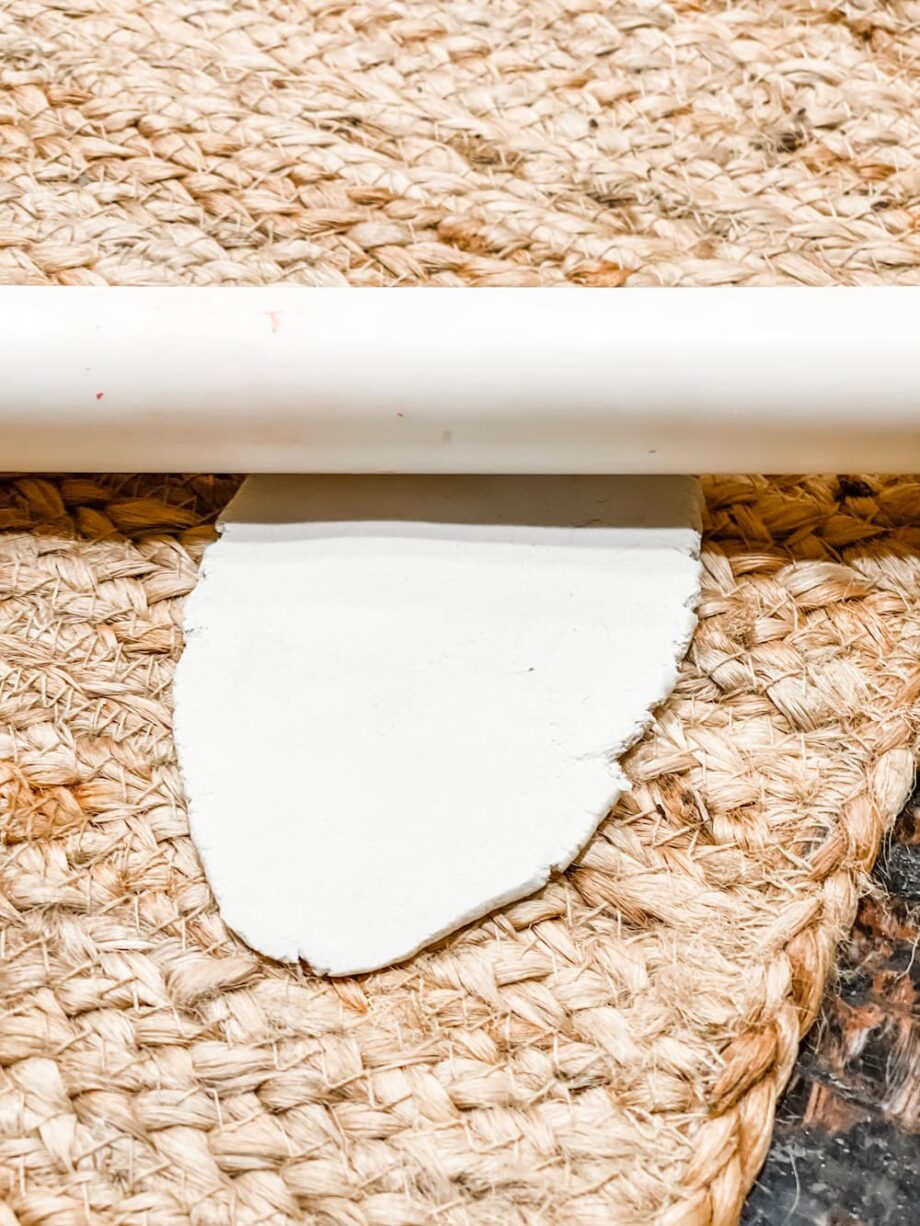 Next, I used my stamps to put a little "JOY" in my largest star. I coated the stars in Mod Podge.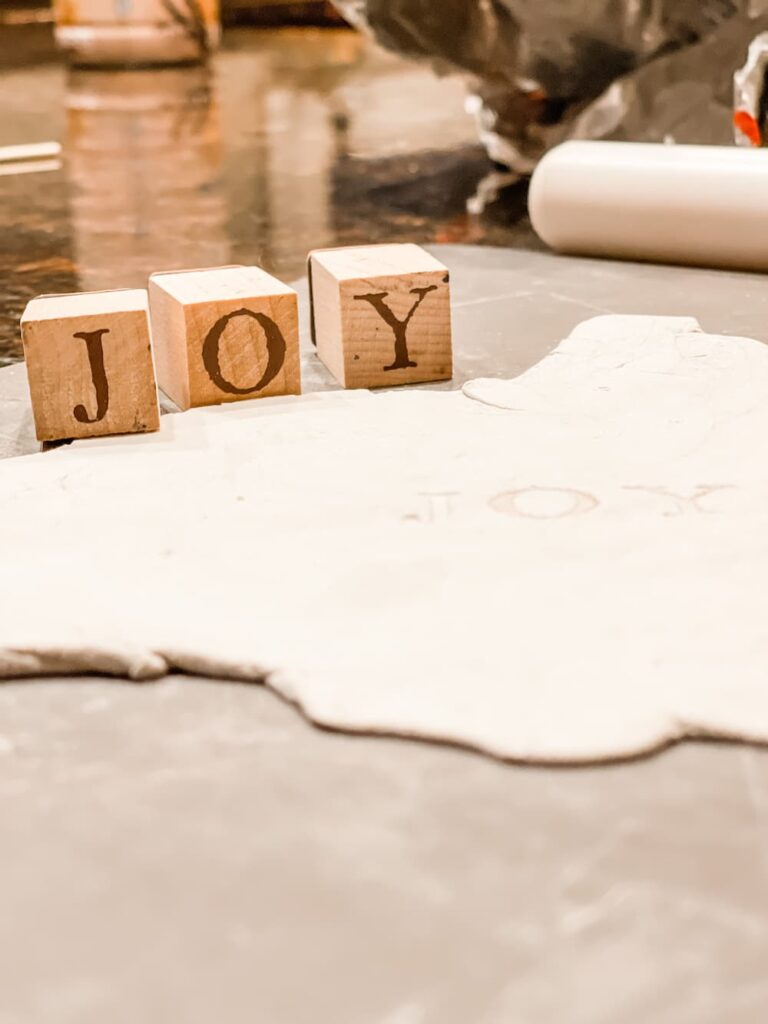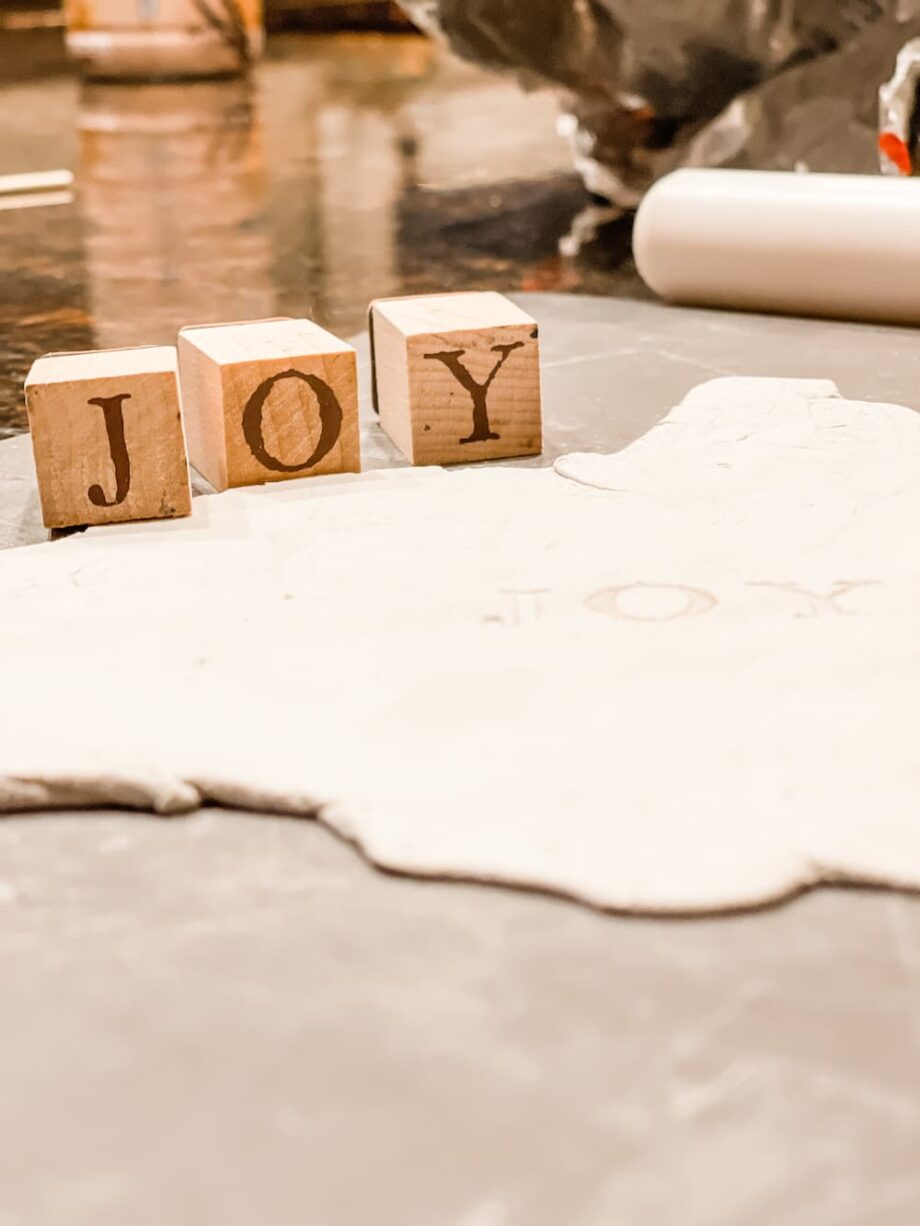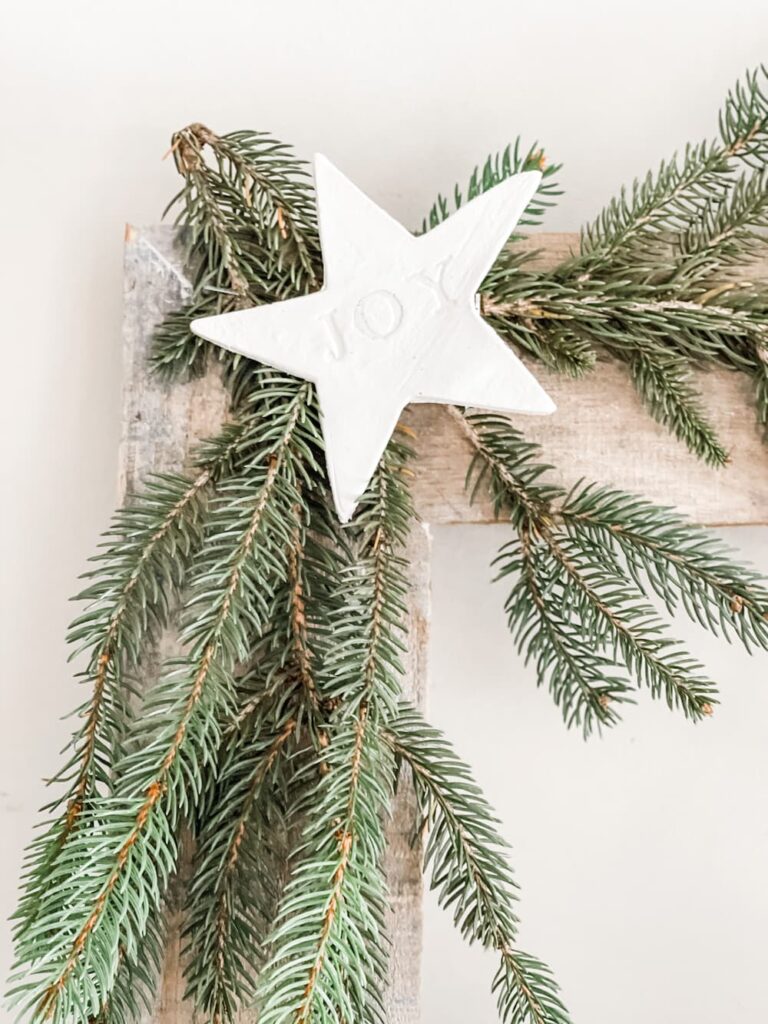 THE HOUSE
So I am making a little village of these adorable clay houses.
I used one that I made to attach to the base of the frame and hot glued a flickering tea light inside.
I love the glow from the windows. Again, using air dry clay, I rolled it out and cut the shape.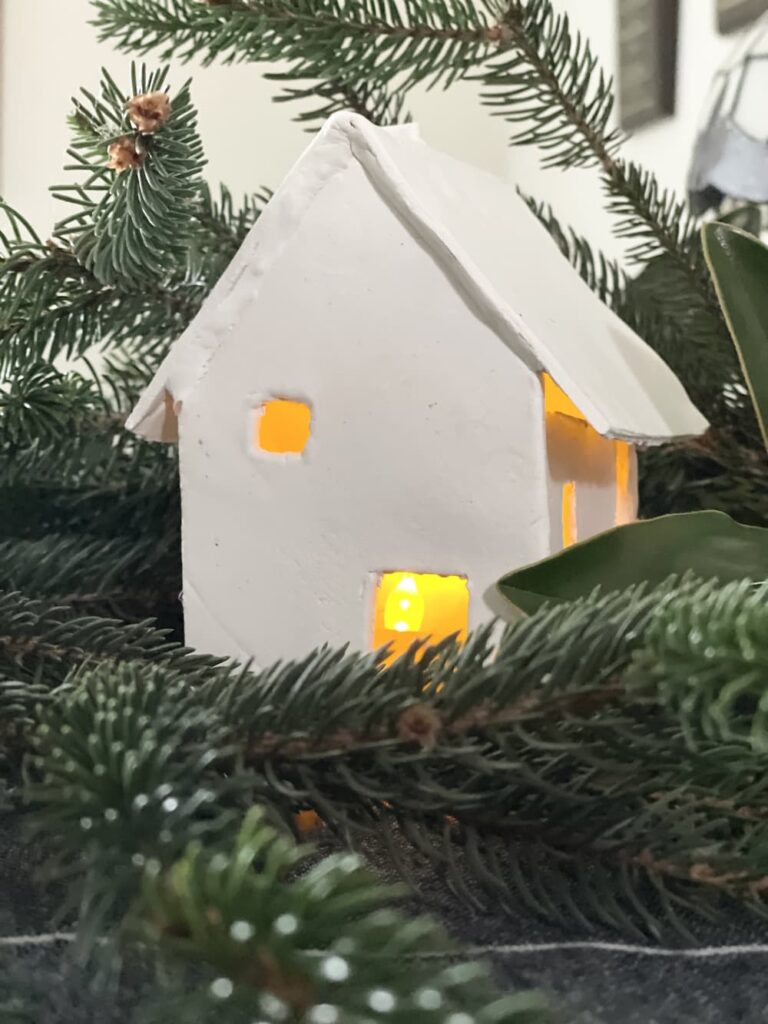 I will never become a home builder because it's a little lopsided but I did some repair with extra clay.
I glued it together and then attached the back to the frame with hot glue.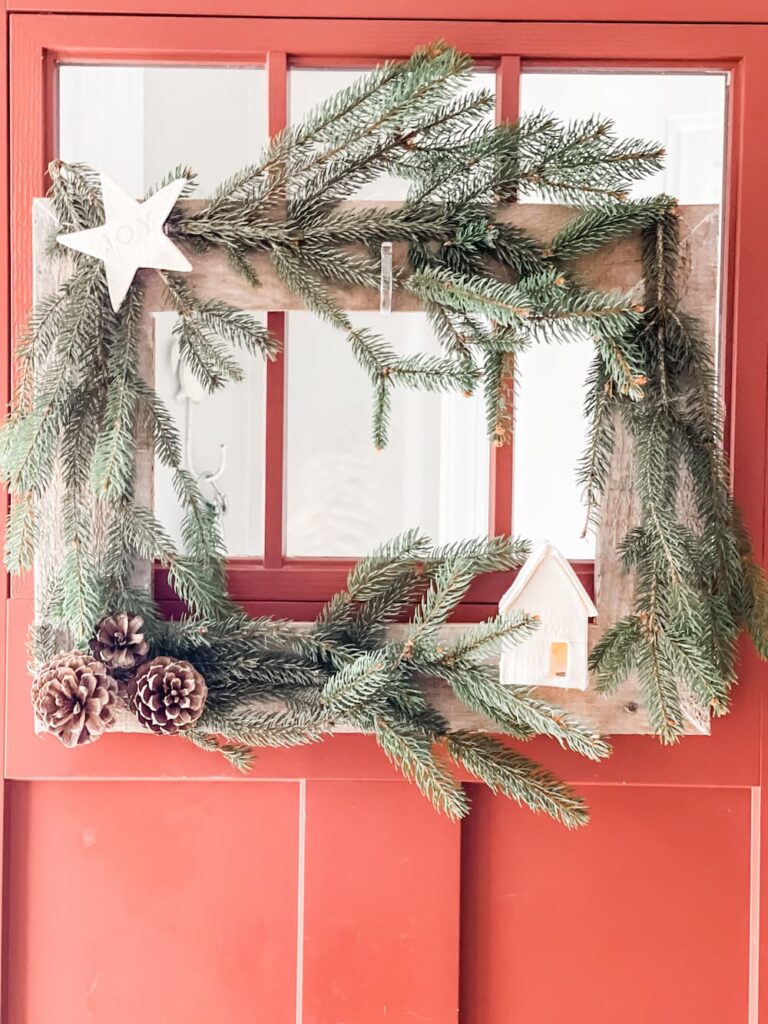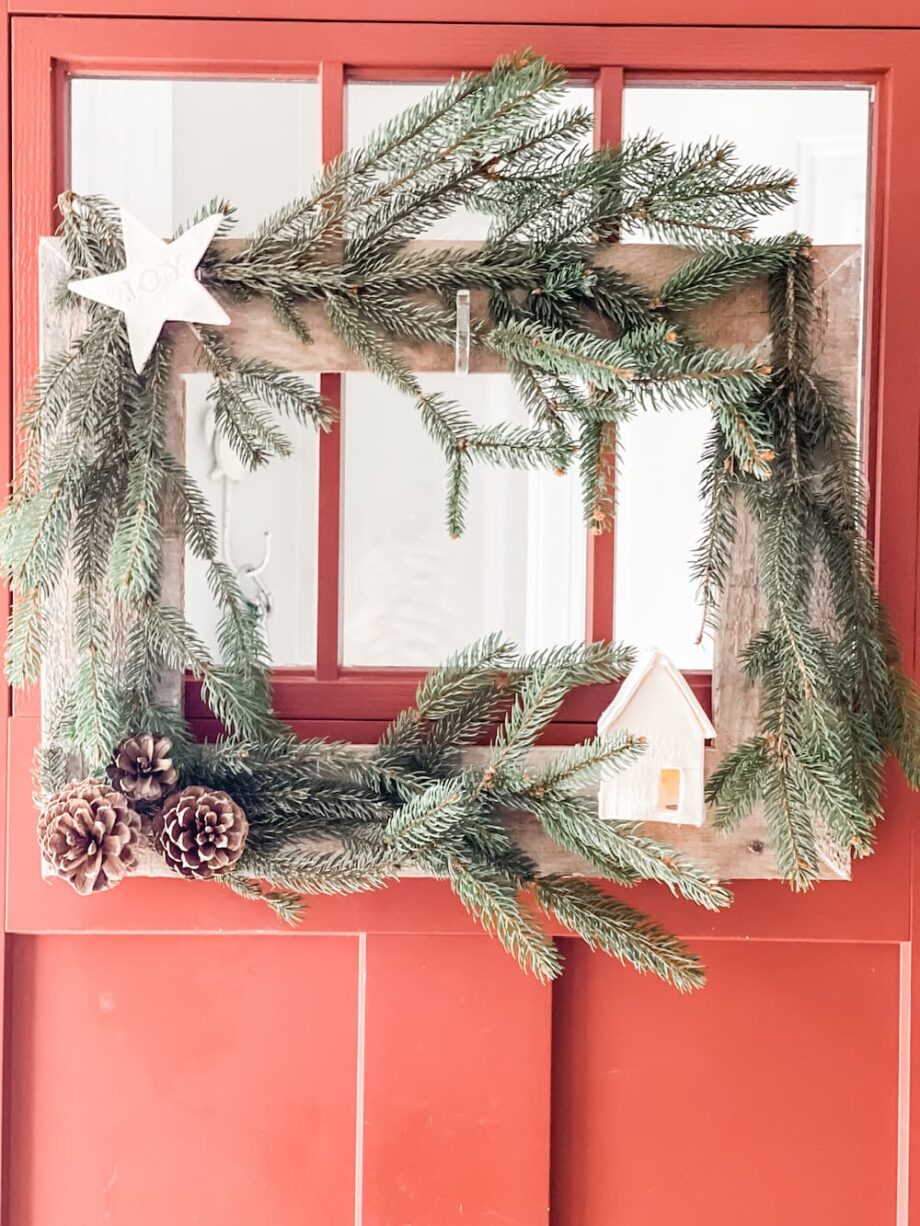 I am busy making more decorations for the holiday that reflect the simple, peaceful vibe I want.
In addition to the natural elements, I'm stacking up on throw pillows and cozy throws all around my home.
Over chairs, in baskets and crates, no one will even think of being chilly in our house.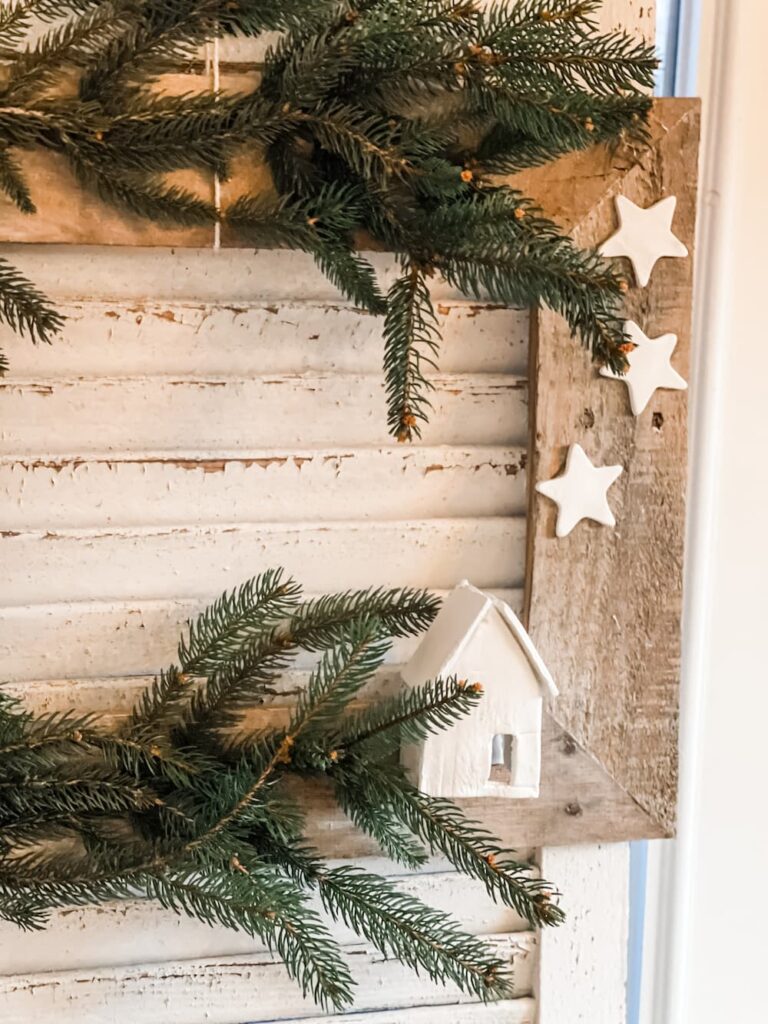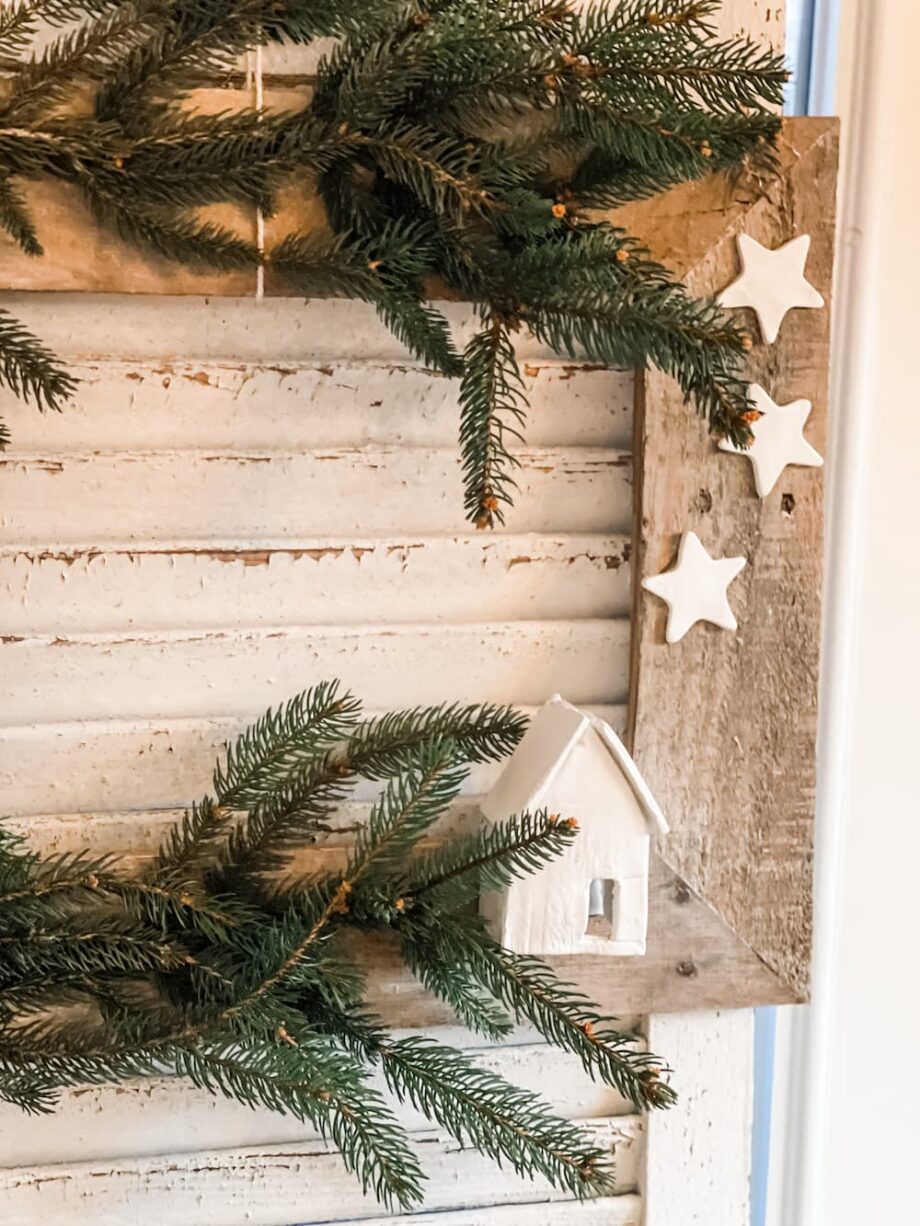 If you are looking for an easy and quick holiday party food, check out my Charcuterie Board here.
Next up on the Celebrate the Holiday Blog Hop is Kristin at White Arrows Home, check out her cozy cabin home.
To see all of the great ideas, click on each picture below.
Thanks so much for stopping by, I hope you enjoy all the of the inspiration today. Please sign up for my newsletter and keep up to date on all the happenings at Saved From Salvage.
If you want to see my most popular post from last Christmas, click here.
If you are entertaining this holiday season, you need to check out these 12 Charcuterie Board Ideas.
XO, Regina
LET'S GO SHOPPING