Do you have an old jar or vase that needs updating? I'm sharing how to paint glass to look like pottery.
Hi and welcome to Saved From Salvage, I'm so glad you are here. I'm Regina and I love to share projects.
This is a super easy one that anyone can do.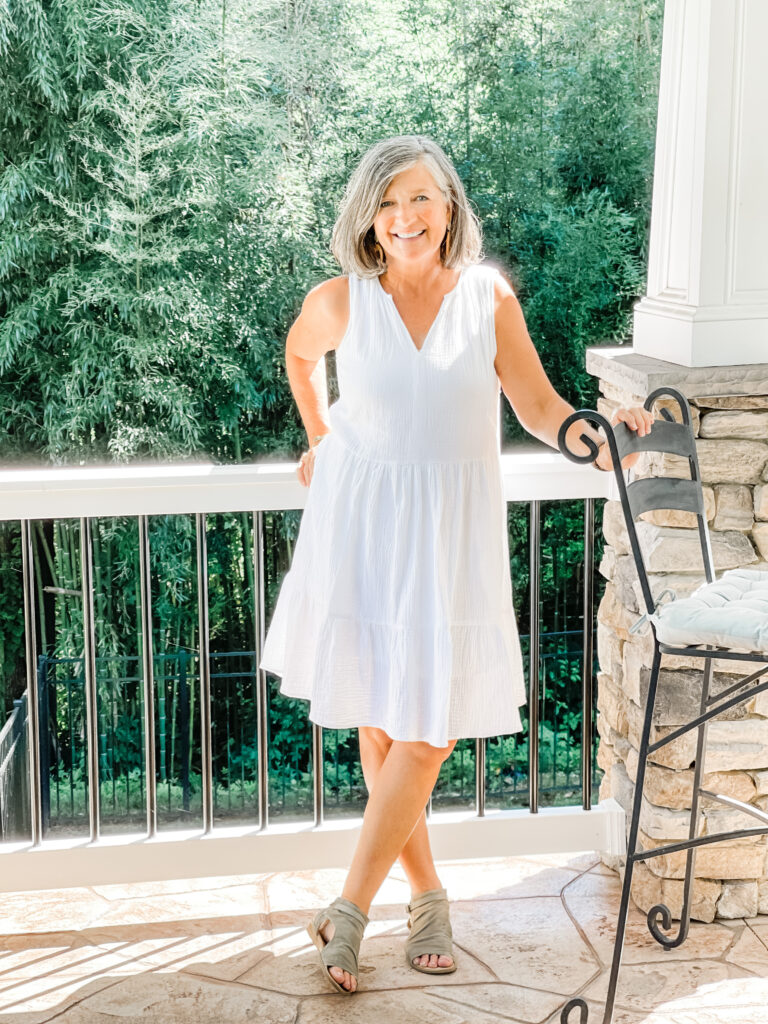 It started with shopping my home. I spotted this large glass vase hand me down from a friend. I've slowly changed my colors to more neutrals and it doesn't fit in anymore. Being someone who doesn't like throwing things away, I gave it a second look last week.
I had stuck it in the basement, the catch all space with no cohesive look. (#45 on Todo List)
I've seen so many of these type of jars in beautiful nubby finishes and have even been tempted to buy one.
Thankfully it finally occurred to me to update this one.
I'm sharing how easy it was and how fabulous it turned out, so maybe you will hang onto something you were thinking about tossing and update it.
First Step To Paint Glass Like Pottery
I have a secret ingredient for painting on glass or slick surfaces. It's called Slick Stick by Dixie Belle.
I gathered my supplies and then I began by coating the entire vase with a coat of Slick Stick.
You let it dry for an hour then you can begin with your actual color.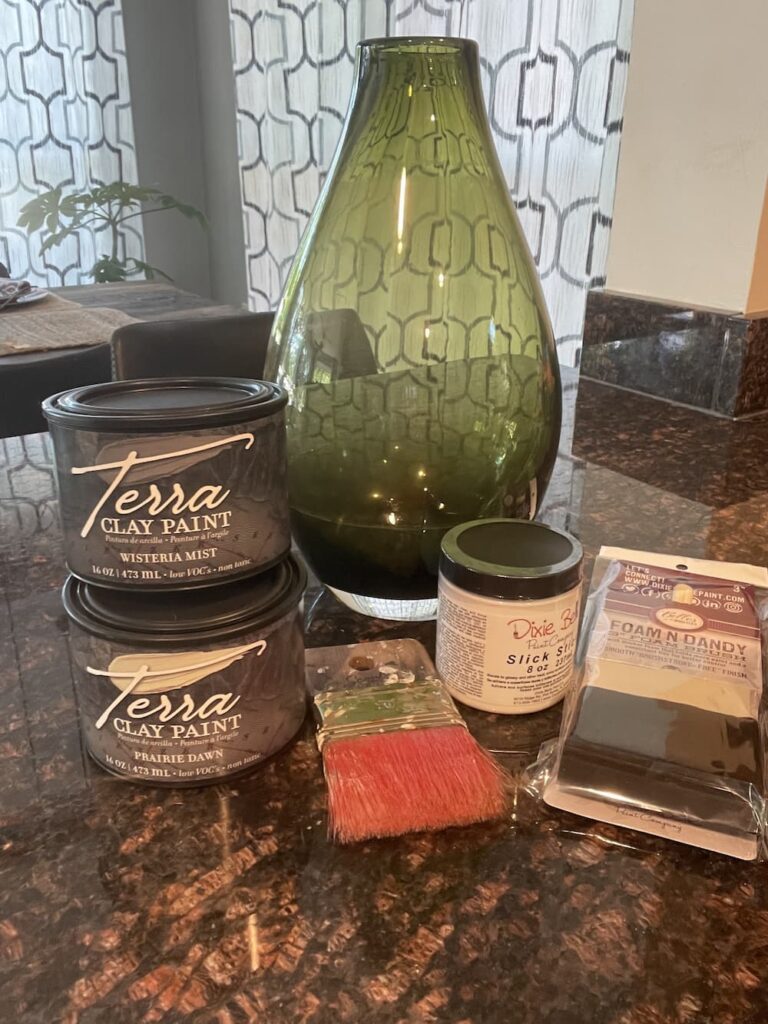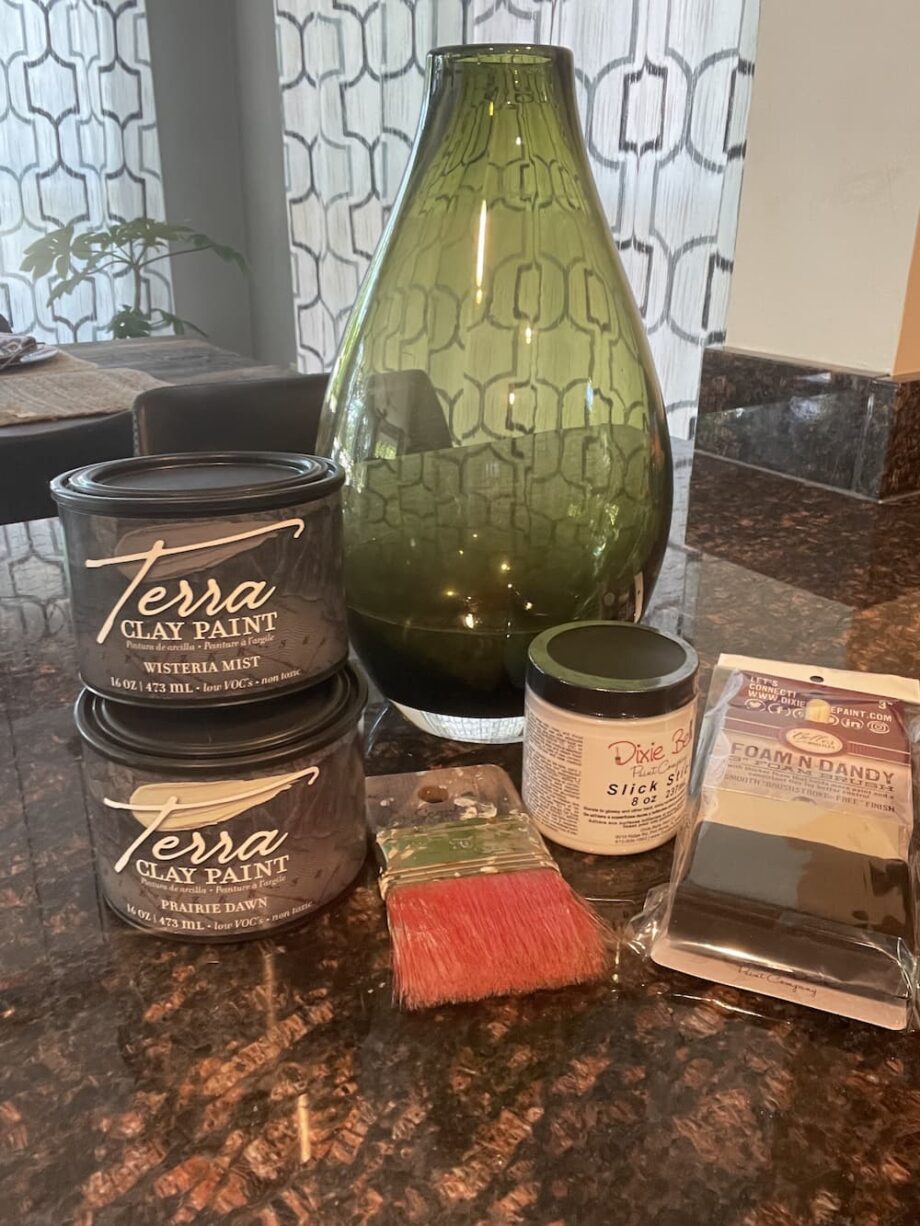 Second Step
I used a mix of two colors and then added in some baking powder for thicker consistency. I mixed them together and then the baking powder.
Add enough baking powder that when you stir the paint, it seems fluffy like a mousse.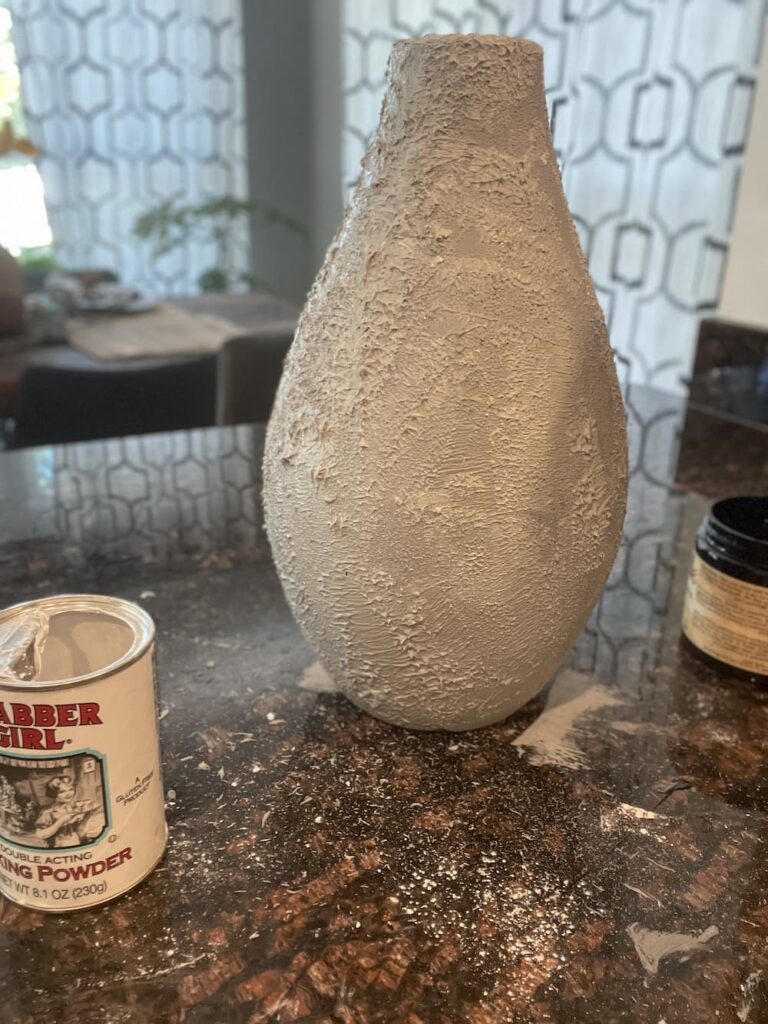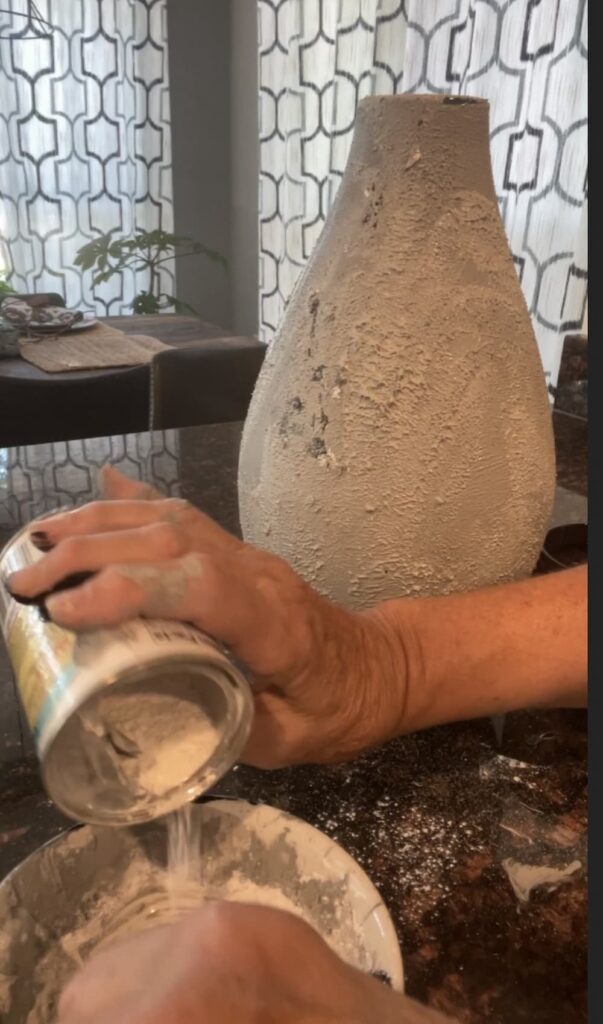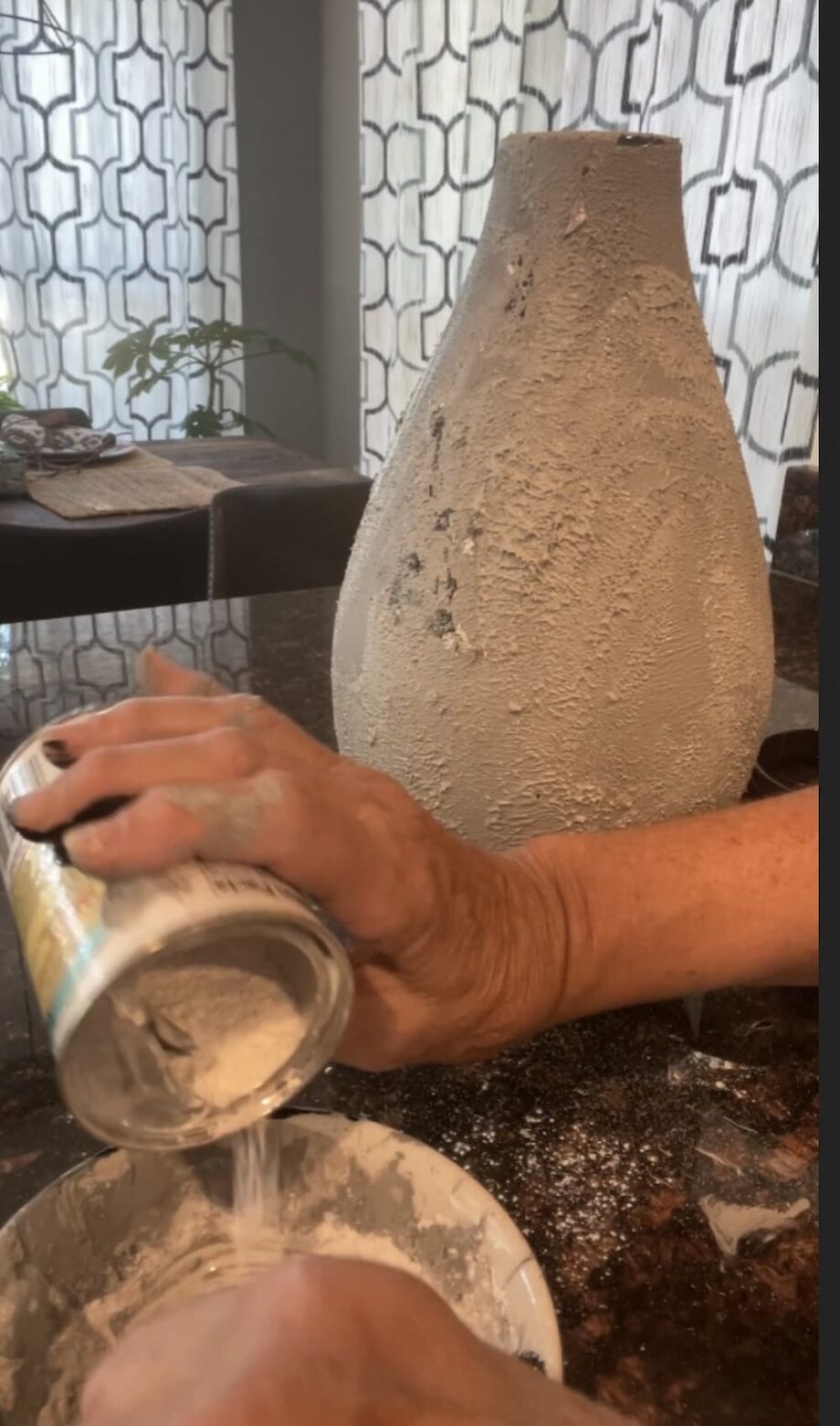 Third Step
The third and final step is to dab on the paint as thick as you like it. It has great texture and looks amazing.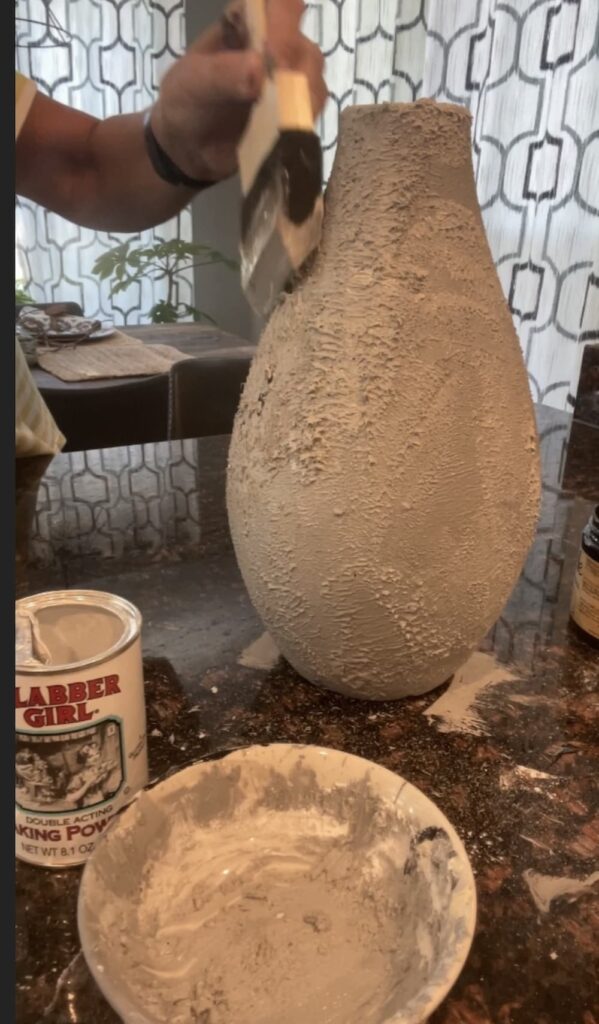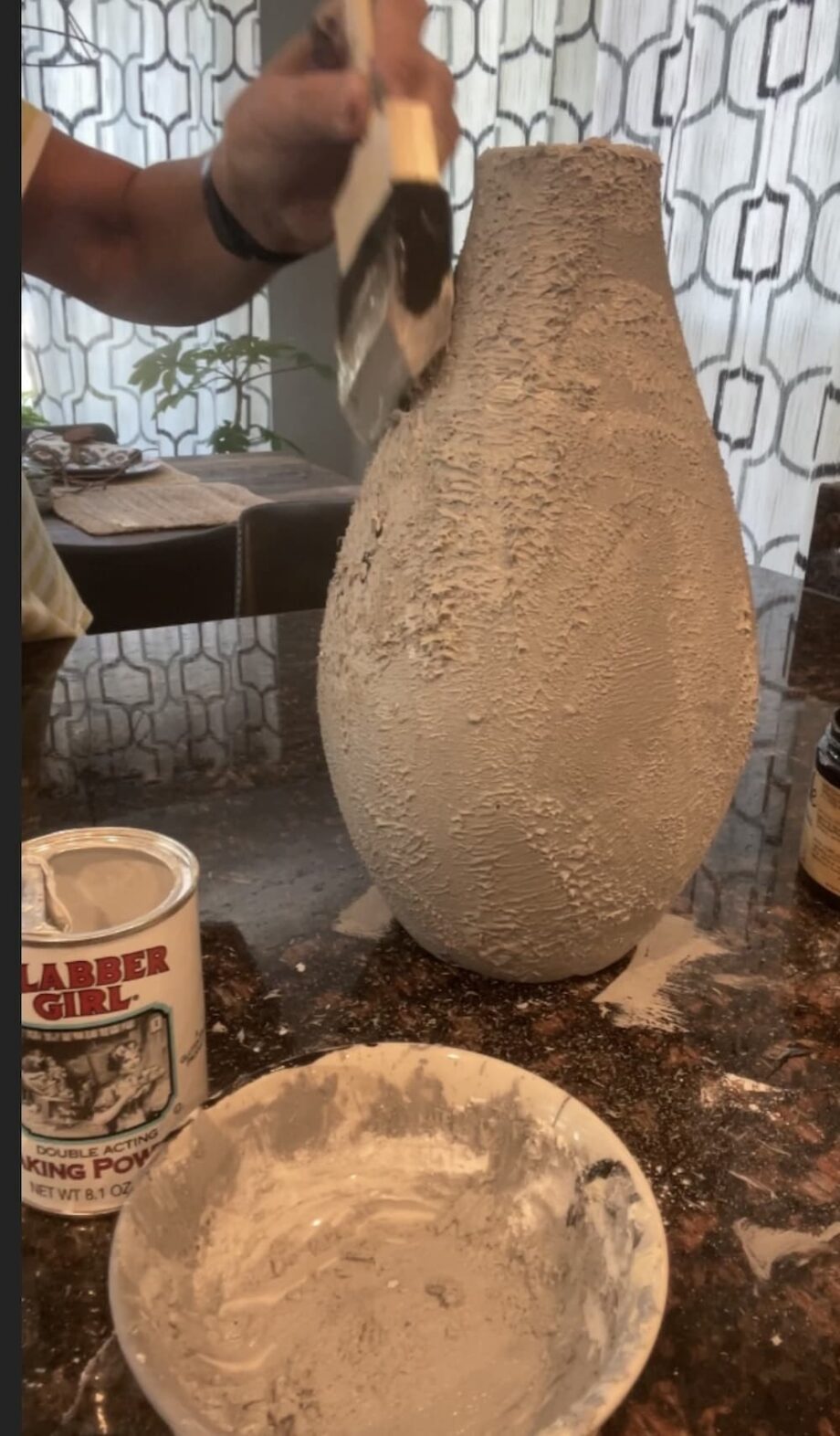 Seriously this will make you look at things you may have stashed away differently. If you are looking for this type of vase, go to the thrift store first, you may score one that's just the wrong color or texture.
Obviously having a thing for this color and texture, it's not surprise I love things made from concrete.
You can check out my latest concrete pumpkins here.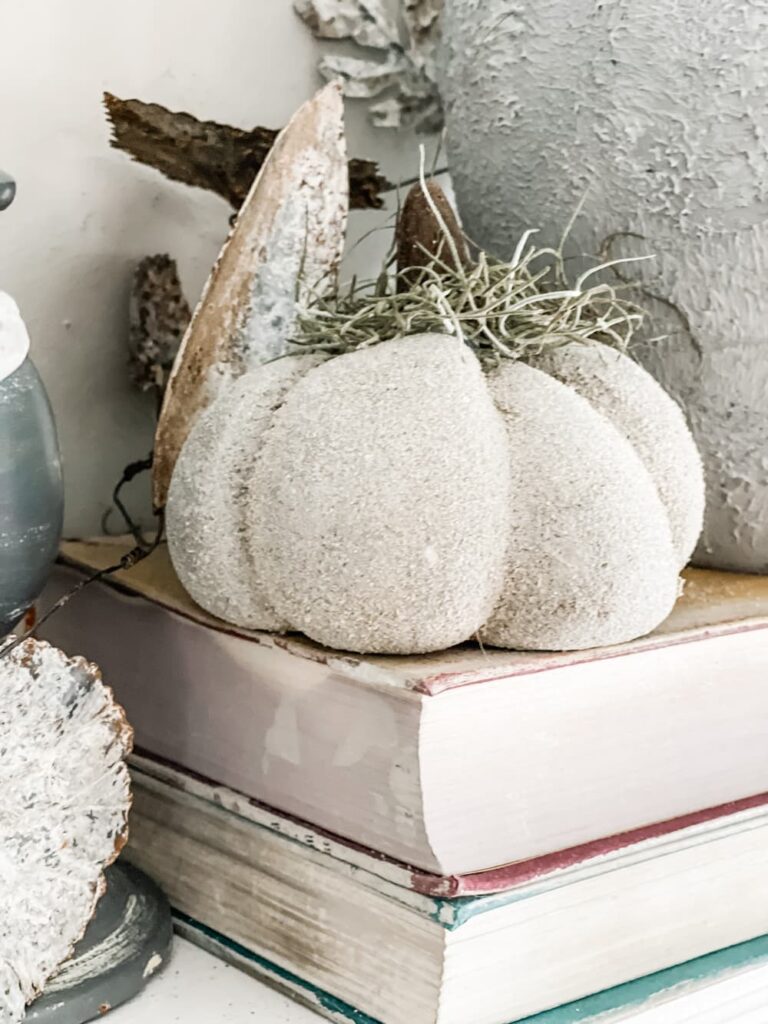 Do you love decorating for fall?
If you enjoy all the sights and scents of fall, you may want to try these mini pumpkins and napkin rings made
from applesauce and cinnamon.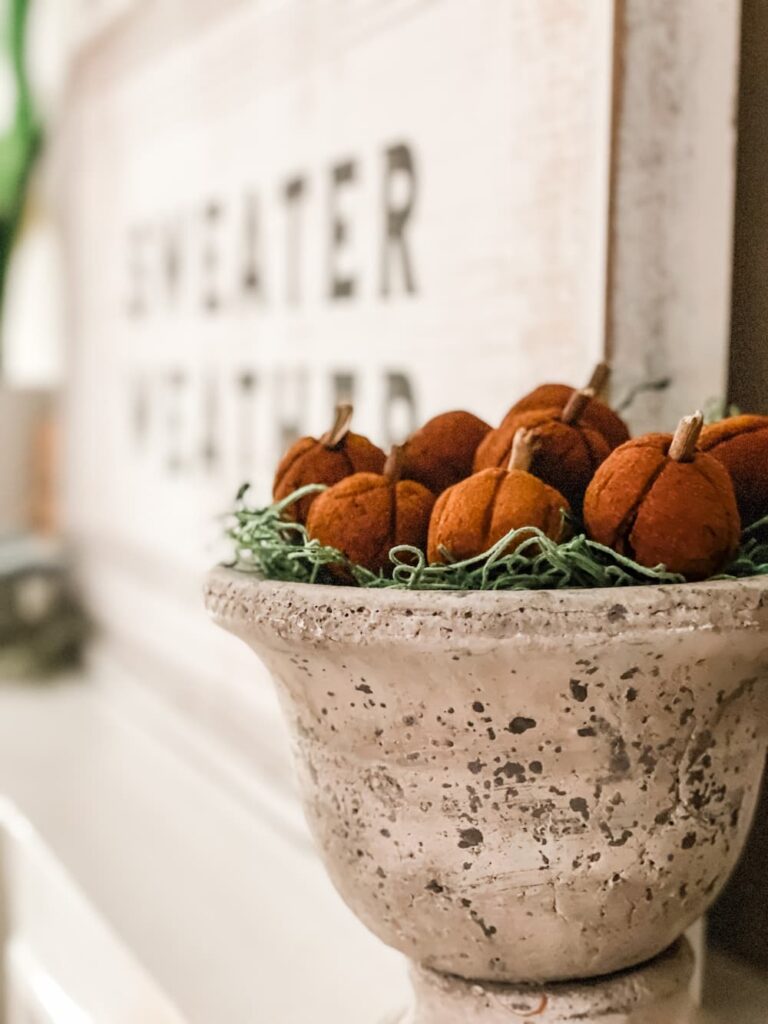 Thanks again for coming by. I'm so happy to have you here. Have you tried to update any glass vases?
Let me know. Happy Fall Yall!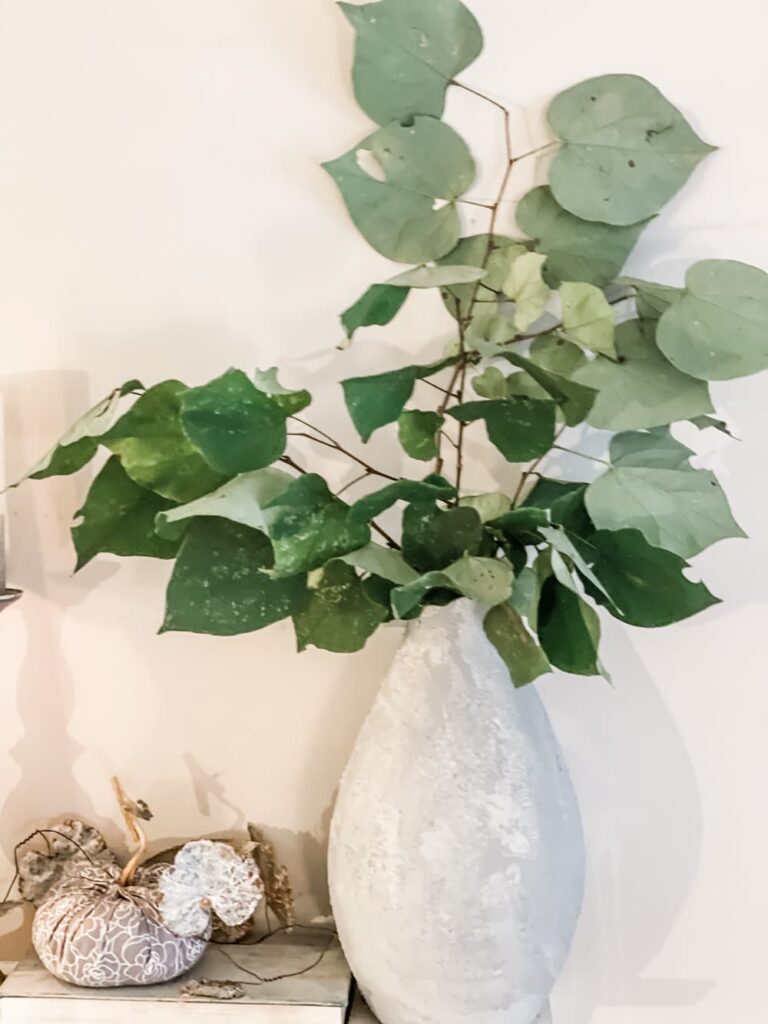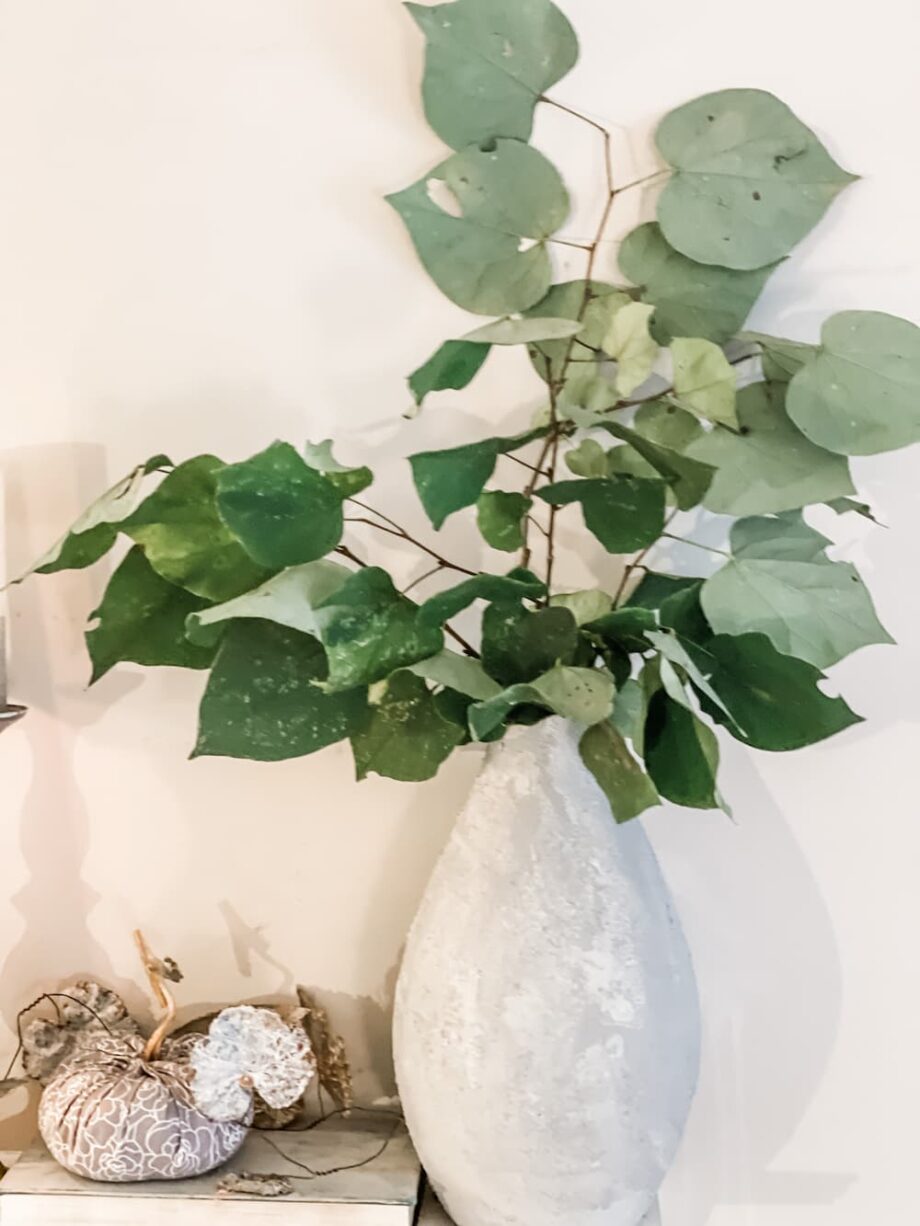 You have got to see my latest thrift store flip – click here to see.
XO, Regina
As an Amazon Associate, I receive a small commission at no additional cost to you.
let's Go Shopping