Are you stressing over Mother's Day?
I am encouraging you to think about MOTHER'S DAY a little differently this year.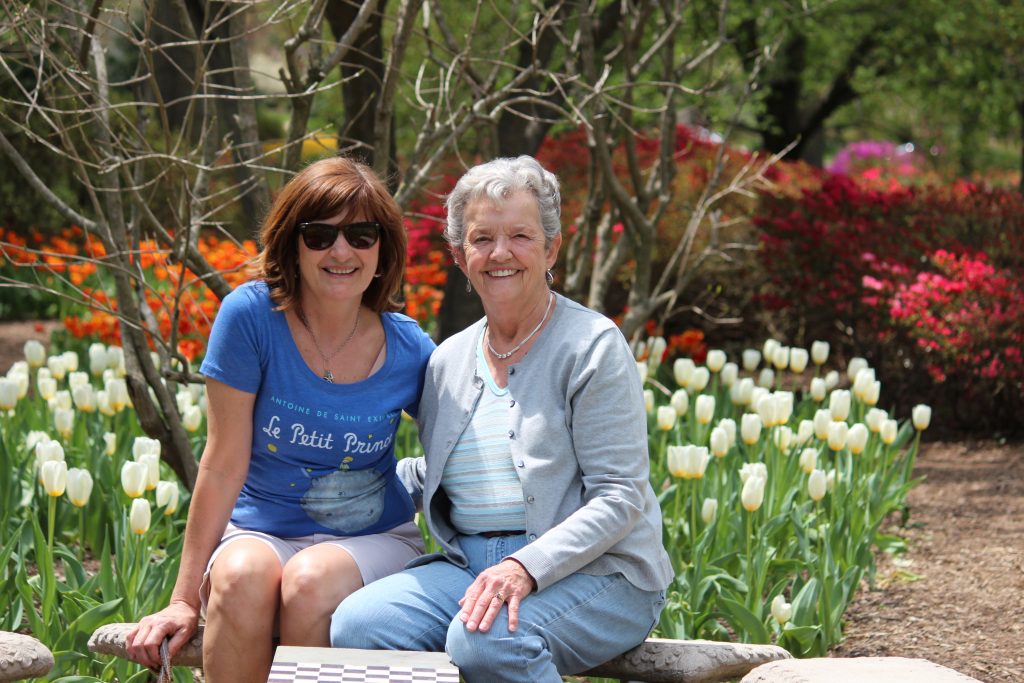 No ideas? No worries. I think the best gifts are gifts of your time.
I'm sharing ideas on how you can "gift" your time.
Do I have a few ideas for moms that I would have loved or still like? Absolutely, I've gathered some pretty special ideas depending on what your mom enjoys.
Thinking back on Mother's Day when I was little makes me smile, some of the innocent gifts I made, purchased or found were from the heart.


I think of the lovely times we shared after I became a mom, and we went on adventures on Mother's Day, just the three of us, mom, my son and me.
We'd kayak, have a picnic somewhere, go to a hot air balloon festival, or many times, it revolved around me playing soccer.
What was always a constant was spending time together. Last year I wrote about my favorite, Making Memories. Yes best gifts are gifts of time. Gifts from the heart.
The last several years, my Mother's Day of choice is golfing with my son, a few hours in nature dedicated to hitting that little white ball around the course. A gift of his time is with me is the best.
But when someone says they don't know what to get mom, I always have my "ideas" ready to share.
IDEAS FOR THE SEASONED MOM
This is for the mom's who have everything they need….
Pack up your garden tools and go and work in her garden.
Pick a chore that needs to be done in her house and head over and work on it.
Make one of her favorite sweets or dishes and take it to her to enjoy together.
Make and send one of her favorite sweets or dishes to her if she's out of the area.
Don't just send her flowers, send her favorite flowers.
Better yet, go plant her favorite flower bulb, bush or plant.
Go to a garden together and take a leisurely stroll.
Go listen to music together in an outdoor setting.
Pack a picnic for her and find a perfect spot to share.
FOR MOM'S WHO LOVE TO ENTERTAIN
MOM'S WHO LOVE NATURE
ACTIVE MOMS
HONORING A MOM WE'VE LOST
This is the 6th Mother's Day without my mom.
I miss her dearly and love doing things that keep her close in my mind and heart.
These are a few of them.
What would they look like for you? Think about it and feel free to share in the comments, I'd love to know.
Planting her favorite flowers in my yard. Especially ones from her garden.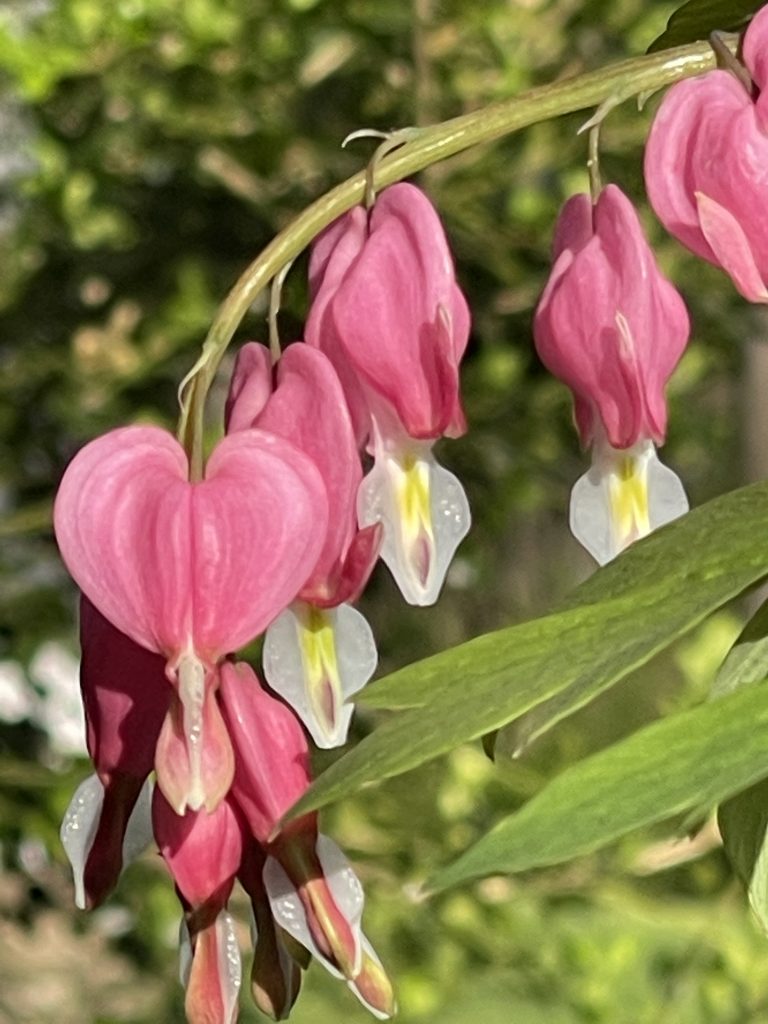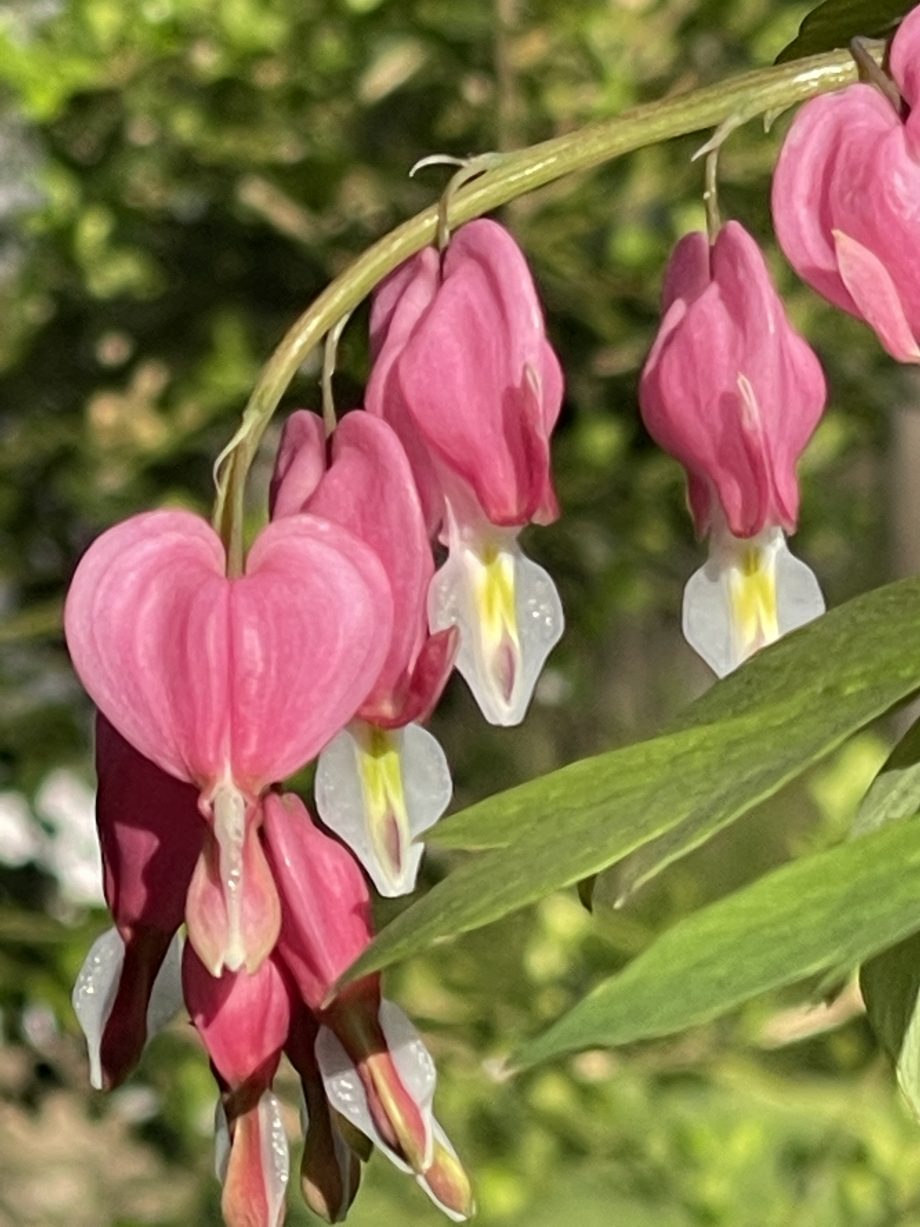 Making her favorite dishes at holidays and special occasions.
Using her kitchen tools no matter how old.
Taking her old silver salt shaker out and using as a vase for wildflowers I pick in the woods.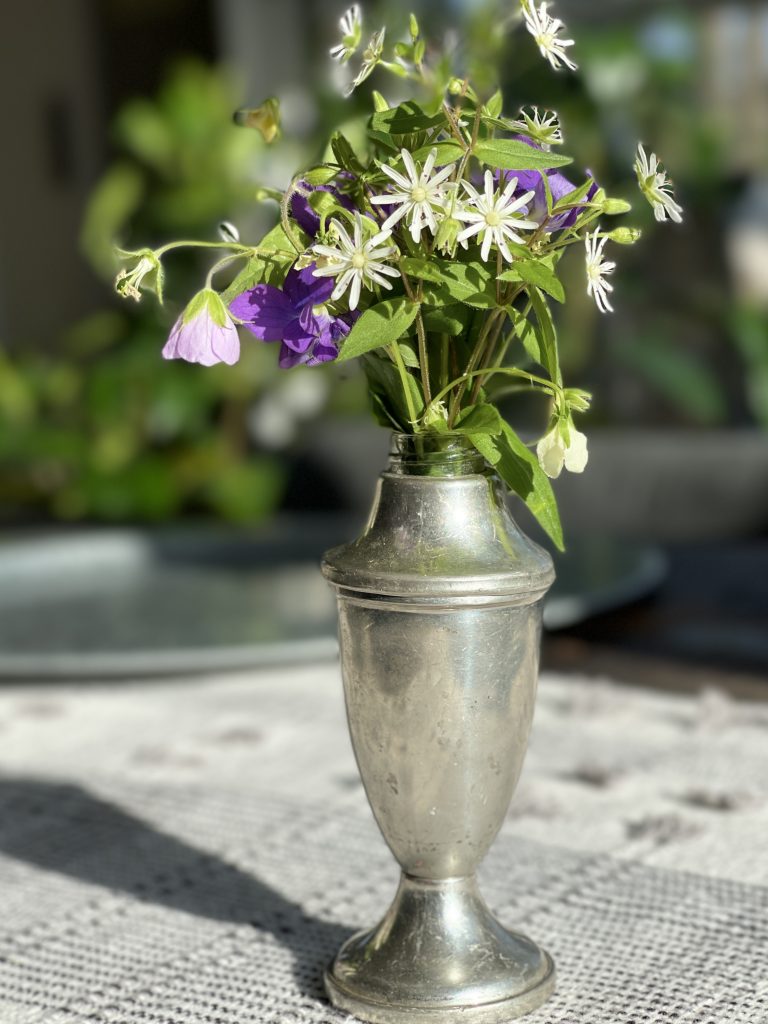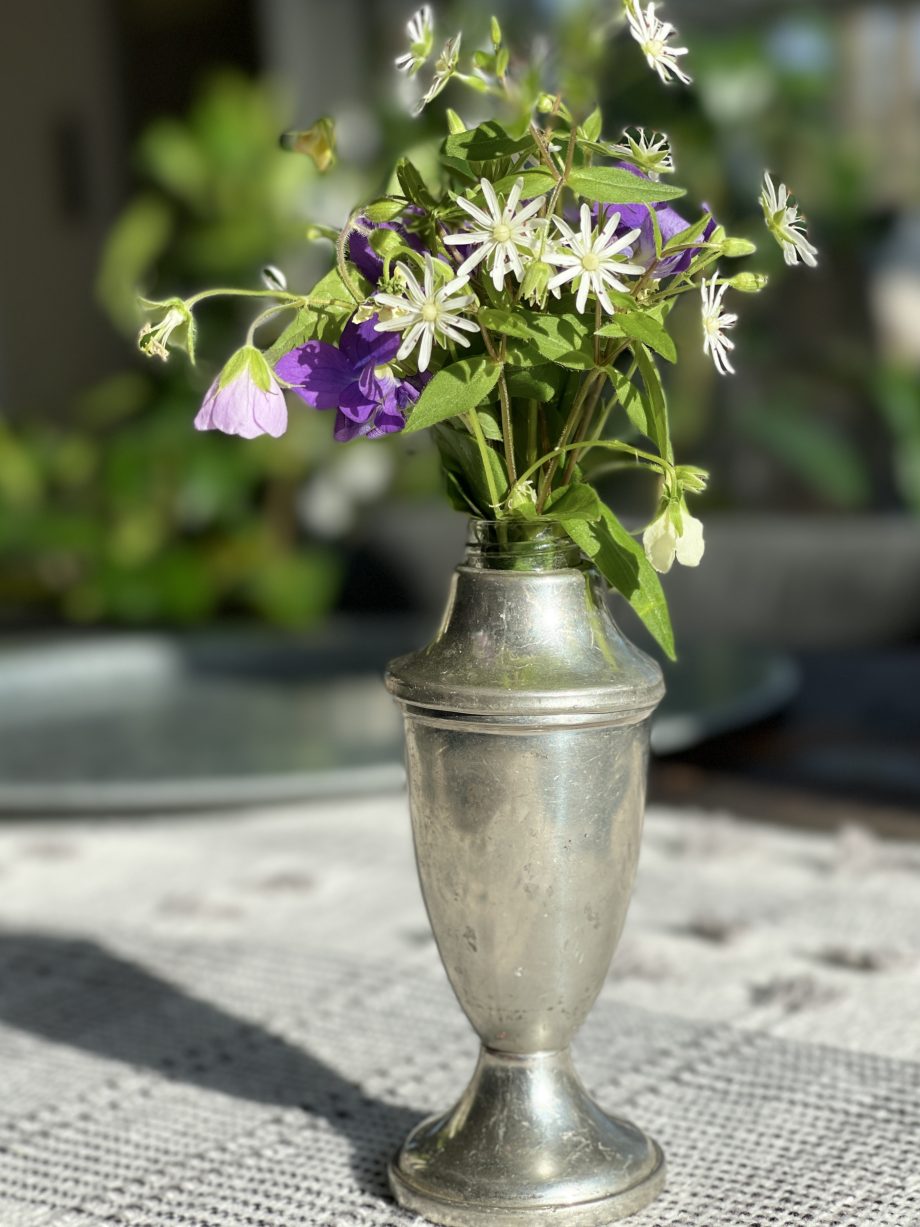 Talking about her to my son, siblings, Carmine and anyone else who will listen.
Looking at pictures and reminiscing.
MOTHER'S DAY DIY IDEA
I shared how I love planting plants that my mom had and loved. This year the iris haven't bloomed yet, but the bleeding heart are gorgeous.
I've shared before how fun it is to use the WATERLOGUE app on your phone and transform pictures into watercolors with the push of a button.
I took pictures of the bleeding heart and put them through the WATERLOGUE app and then made them into note cards. It's a lovely idea for an inexpensive and personal gift.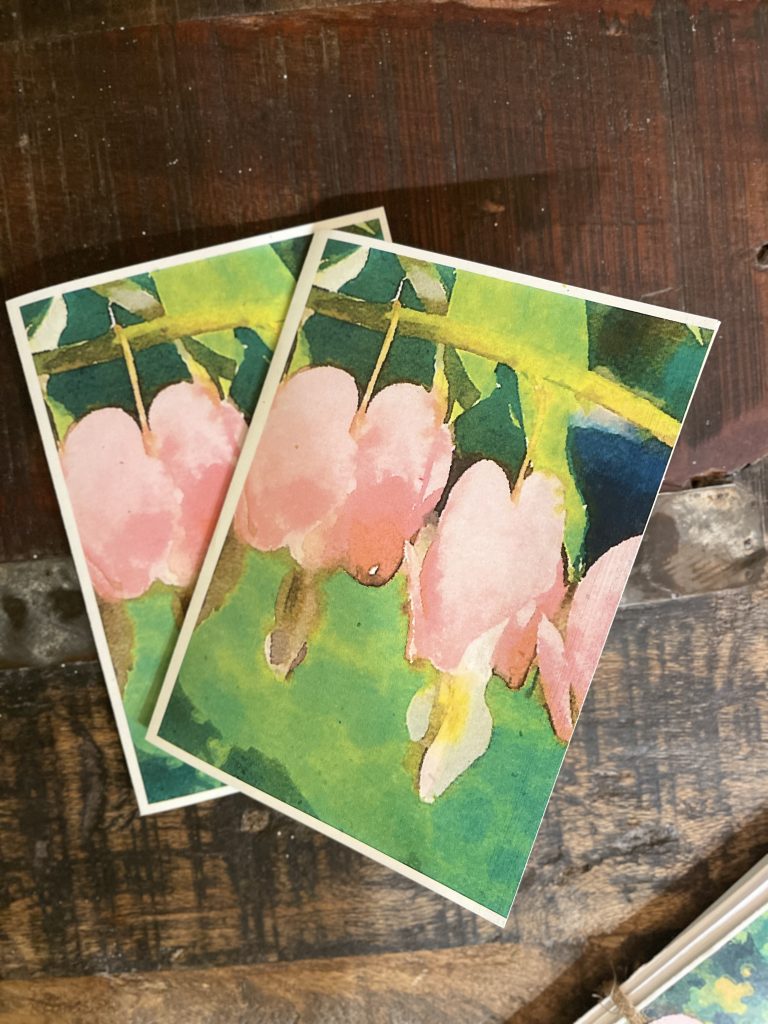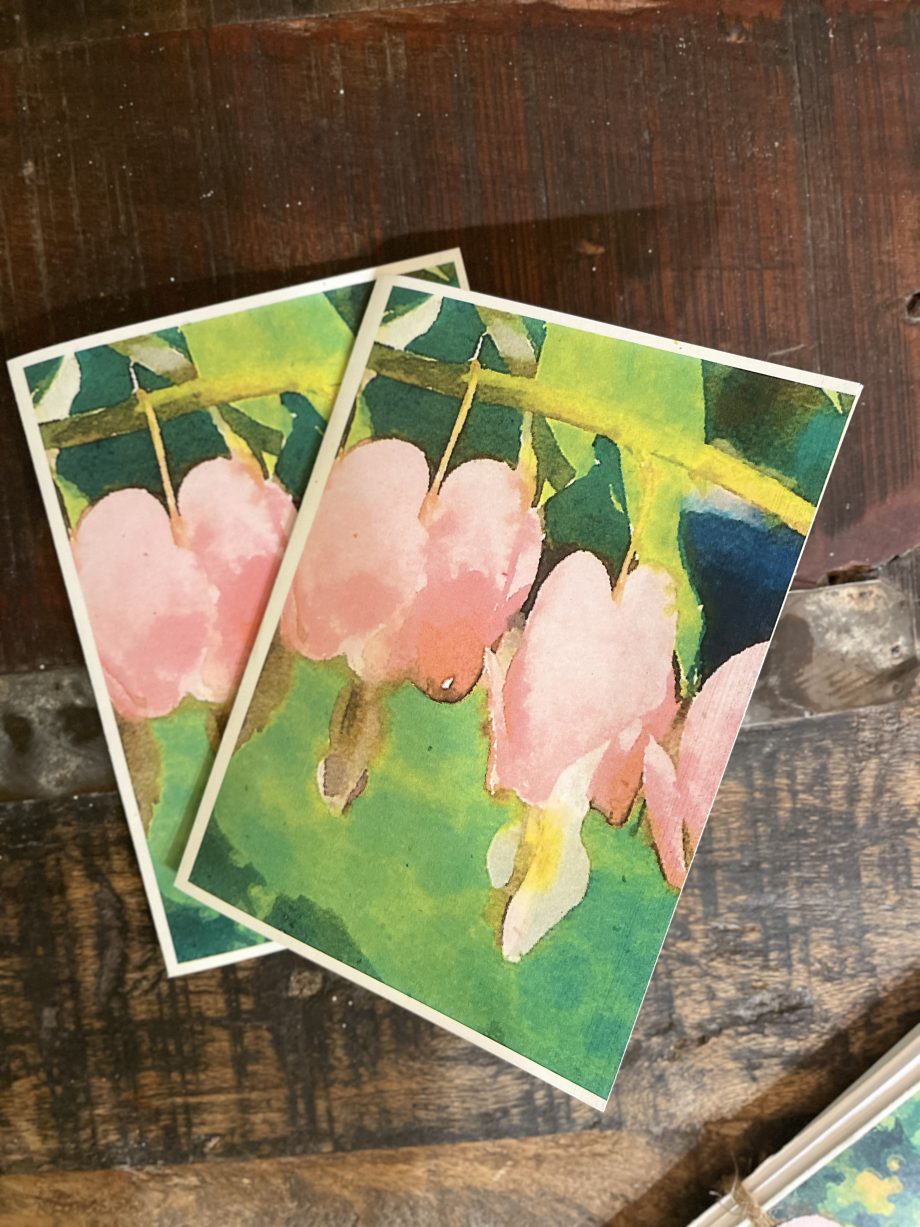 You could make them two different ways. One is to purchase blank cards and envelopes from Michael's, JoAnn's or Walmart or print the picture and cut it to fit a blank card. Attach with a glue stick and then wrap a few with a lovely tie or ribbon.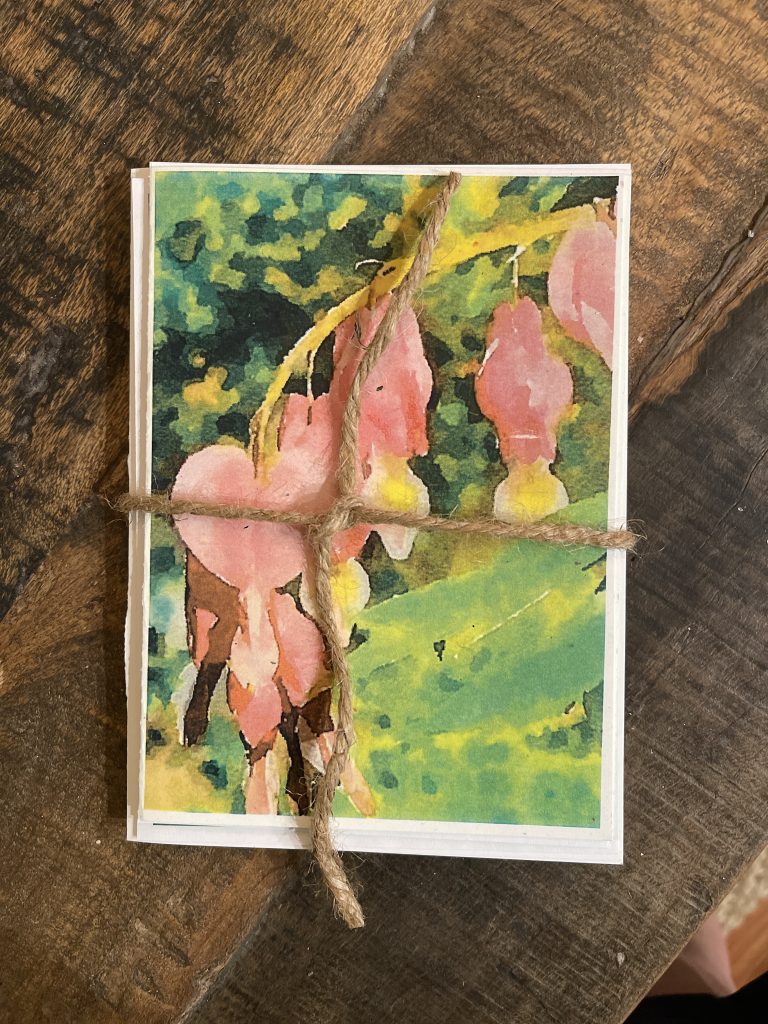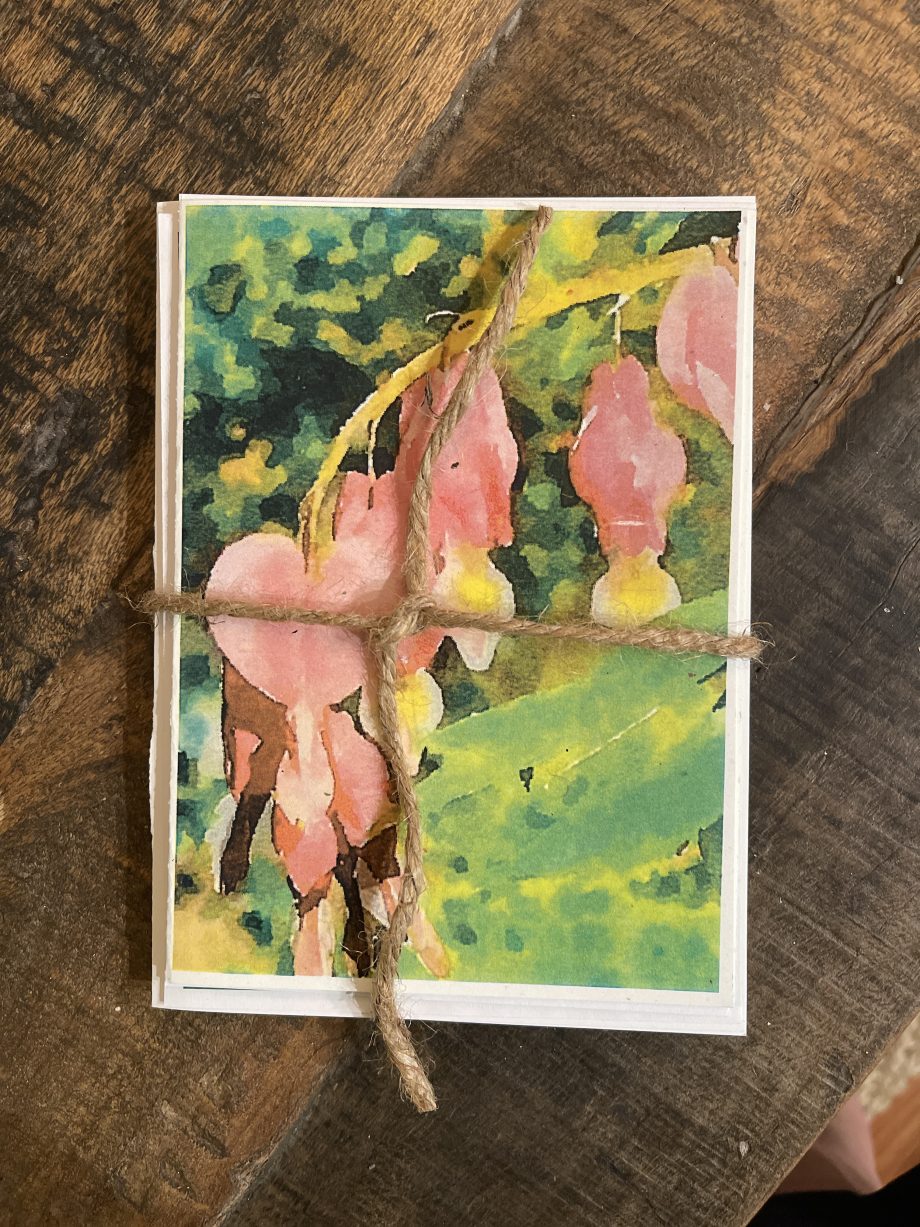 However you spend your mother's day, I hope it's everything you hope.
I know sometimes it isn't going to be. I'm sending you positive thoughts if you have a situation that is difficult whether with your own mom or your children.
Thanks so much for stopping by Saved From Salvage – you are appreciated! For other May Celebrations, see my post on MAY DAY and MEMORIAL DAY.
XO, Regina
I am an Amazon Associate. This blog contains affiliate links. If you purchase from these links, I receive a small commission at no additional cost to you.