Do you have a difficult time finding Valentine decor that you like? I created a DIY Valentine Pillow using colors I love in just minutes.
Come see how.
Hi, I'm Regina and welcome to Saved From Salvage. Today I'm sharing not only my DIY Valentine Pillow but also, valentine inspiration from several blogging friends.
This is part of CELEBRATE THE HOLIDAYS BLOG HOP – VALENTINE STYLE. If you are coming from Leslie at Feet Under My Table, welcome, how adorable was that Valentine Tree?
A big thank you to Carol Lander of Blue Sky at Home for hosting the hop.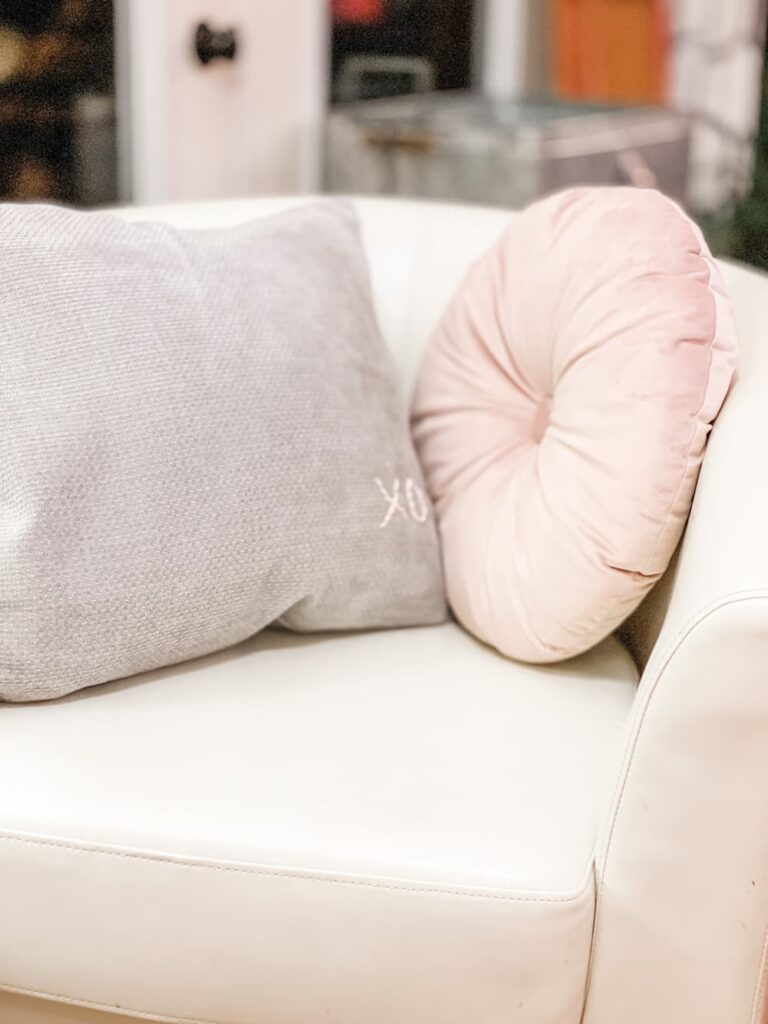 budget friendly valentine diy
I say this often so you may have heard it before. I love to decorate with throw pillows. I love to change them up outside at the fire pit, the front porch, the deck and all the sofas, chairs and beds.
What I don't love? Spending lots of money on them. I've shared so many ideas on DIY throw pillows, I probably should do a "best of" throw pillow post. I've used napkins, table runners, flannel shirts, paint tarps and more.
But seriously the thing about Valentine throw pillows is I don't even like majority of them in stores.
In my living room I'm all about the neutrals.
There is just something about throwing in hot pink, three shades of red and bling that turns me off.
I don't have a problem with color but I gravitate towards muted colors.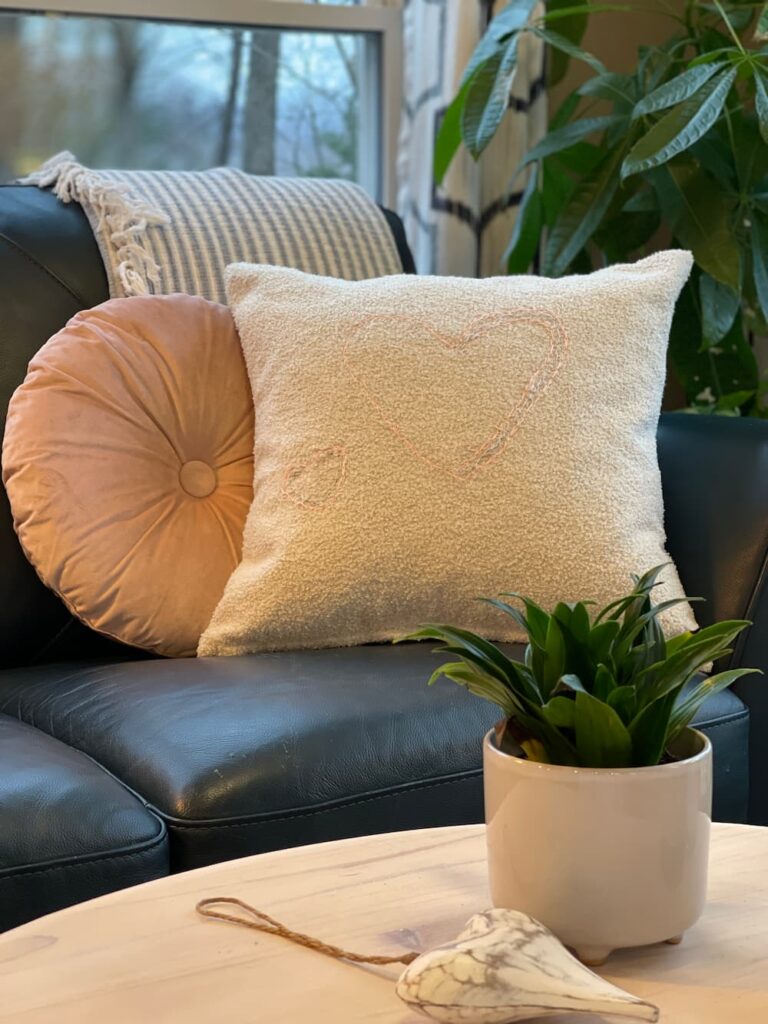 where to start
This is easy. First shop your home.
Do you have any solid pillows you love that would look great with a little Valentine touch to them?
No? Head to the clearance area of Homegoods or Marshalls or TJMaxx and find a pillow you like the color off and that goes with your decor.
No luck there? Shop online for a pillow cover, now is a great time to find some on clearance.
For my first pillow, I shopped my home. I had a great pillow cover from IKEA that is covering a pillow on my sofa this winter.
My second pillow was a clearance pillow from HomeGoods. Now I have my subjects and I'm going to gather my materials.
diy valentine pillow supplies
Throw Pillow
Thin Yarn
Embroidery Floss
Large Eye Needle
Scissors
Paper
Painters Tape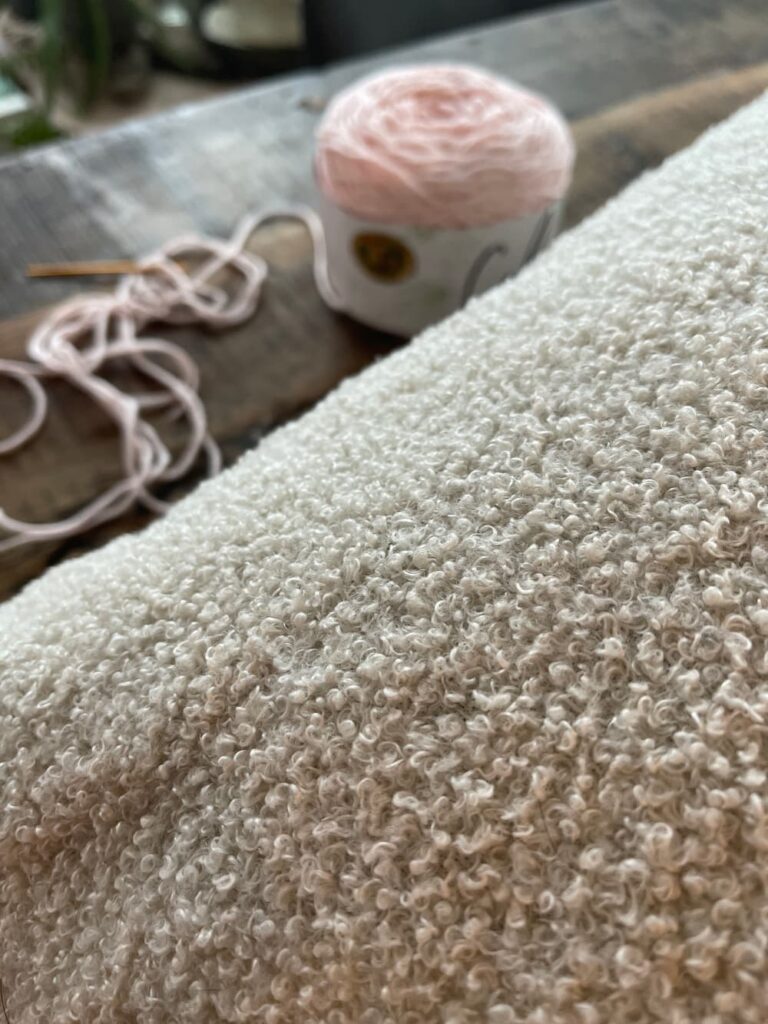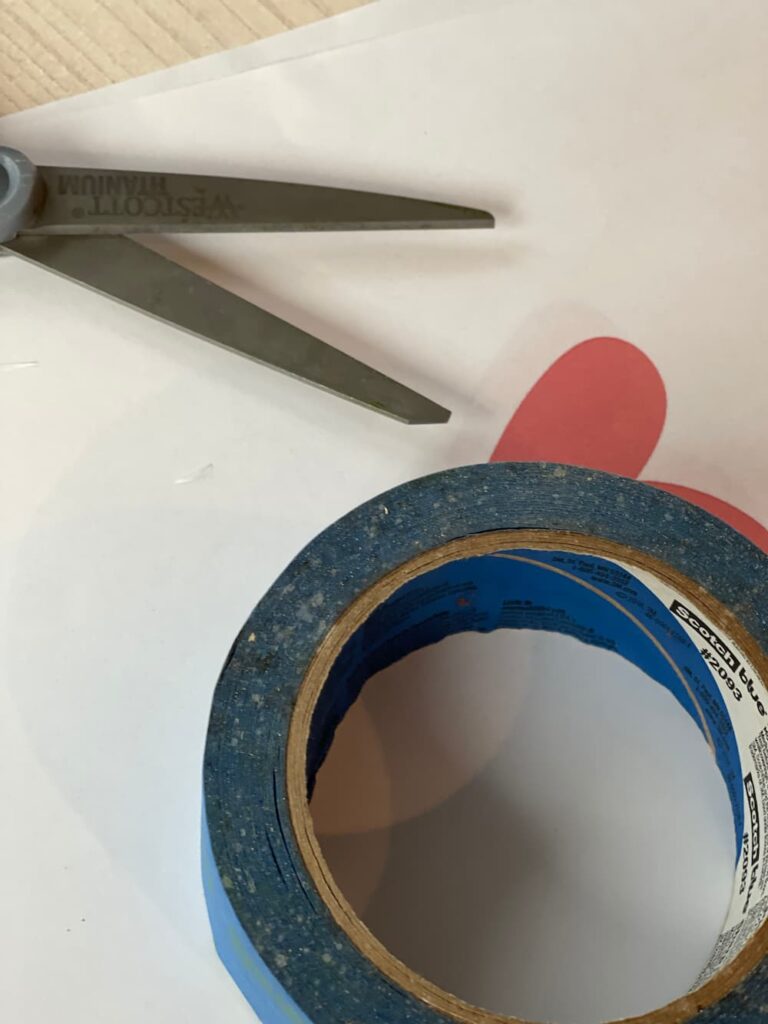 inspiration
This idea will work for many holidays.
Think shamrock, easter egg, cross, tree, leaf. For my project I wanted to start with a heart.
I went online and found a heart shape I liked and printed it off. I did this on regular copy paper.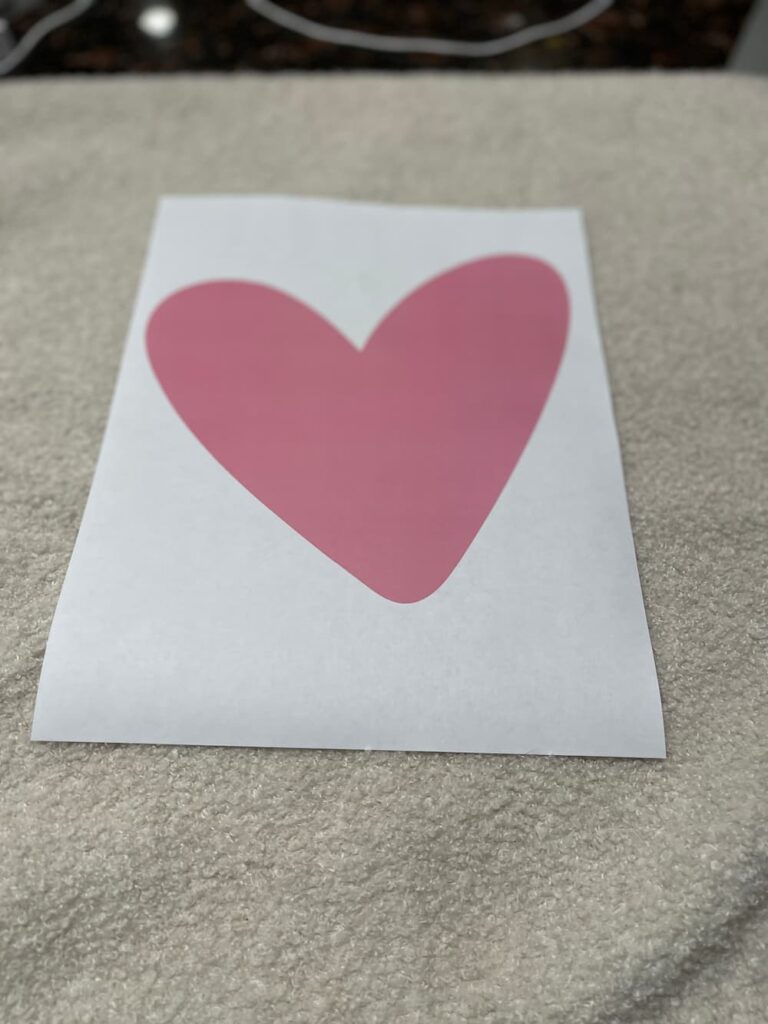 I cut the heart out and taped it to my pillow cover.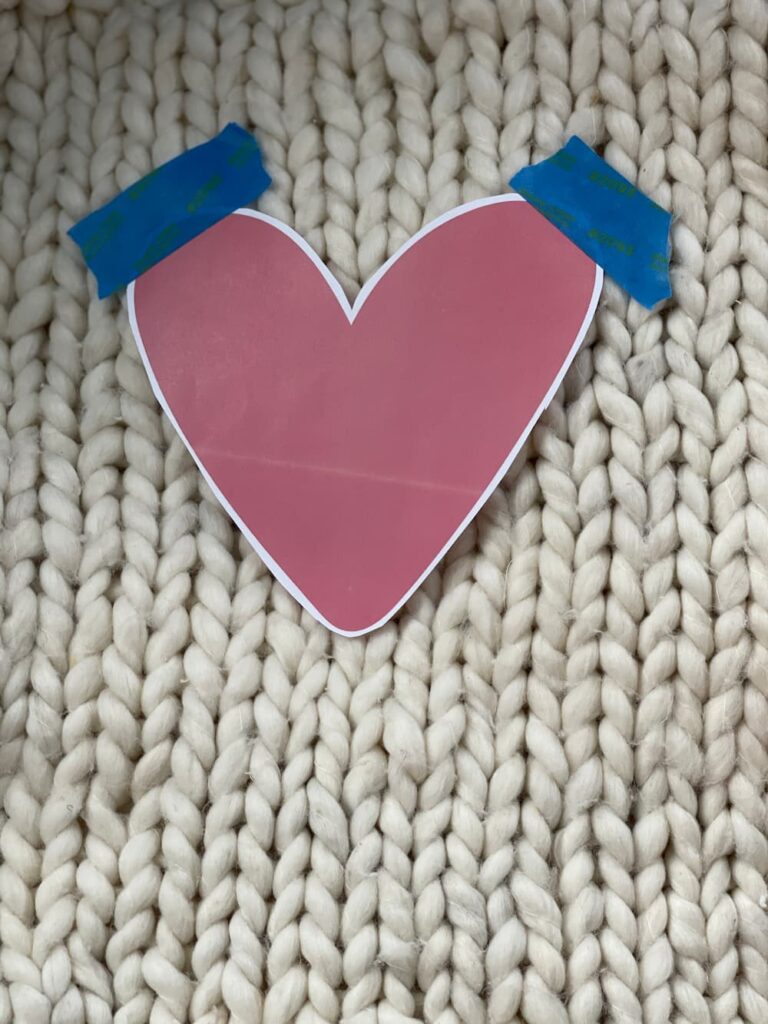 TAPING THE HEART TO THE PILLOW
stitching the pillow
If you are like me you embroidered when you were in junior high school and not since. Well maybe a bit in my 20's. I had to watch a few Youtube videos of stitches to familiarize myself with them again.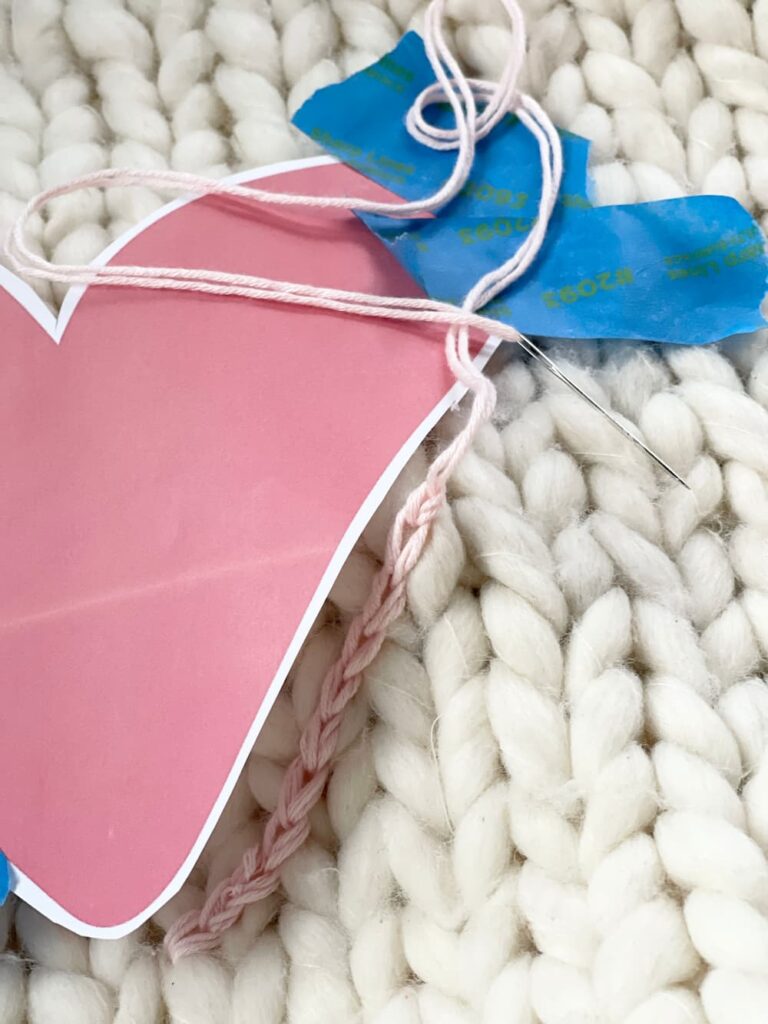 I chose the Chain Stitch for my pillow. I stitched the entire heart in pink, then half of it in grey, then another half in pink. In the picture you can barely see it but it's easy to see in person and I love it.
I just stitched around the outside of the paper heart. I would move the tape as I went.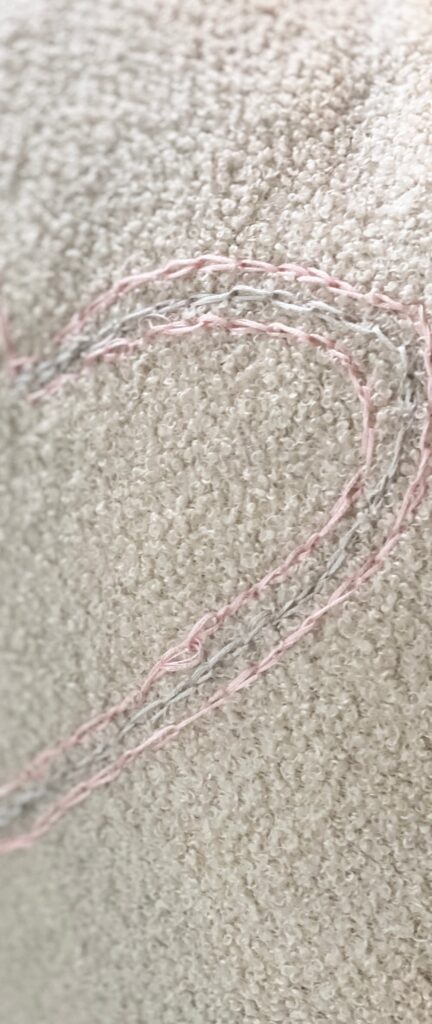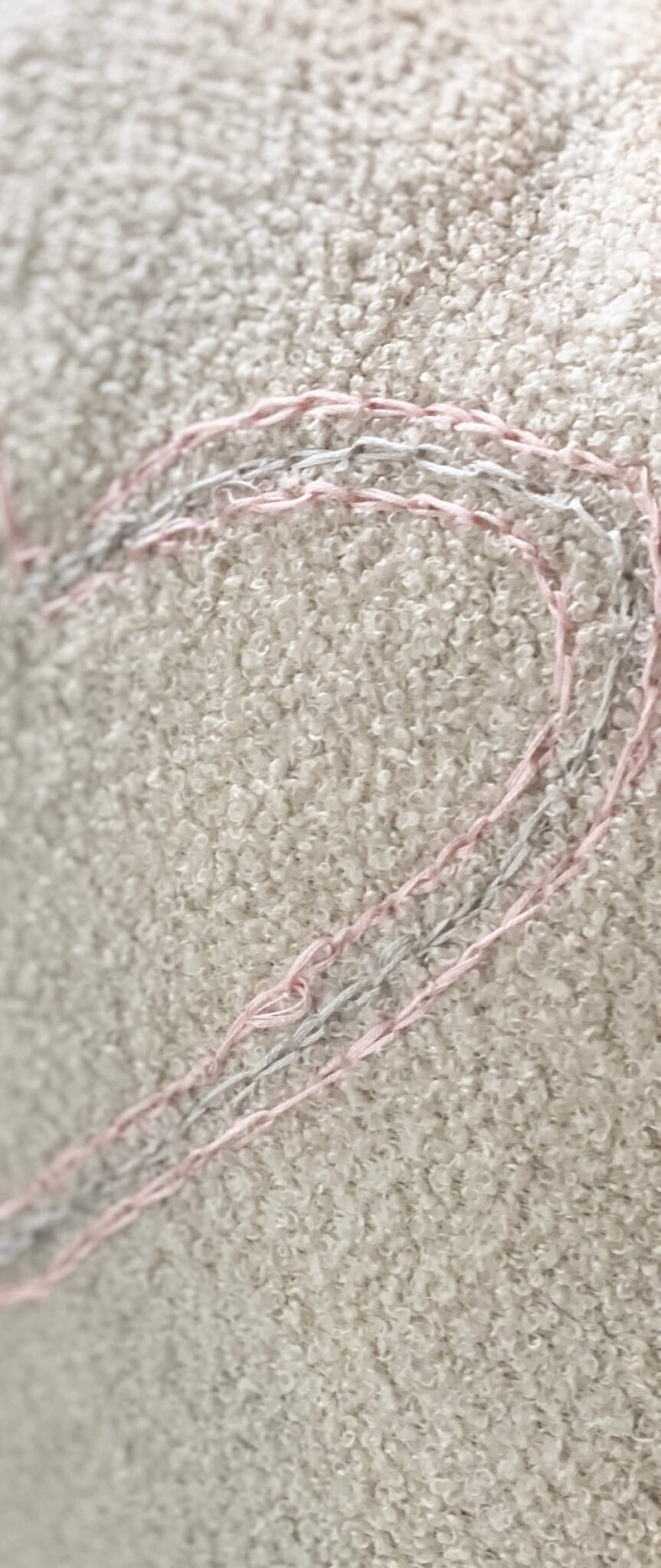 I ended up doing three pillows. Two cream ones and a grey one. On the grey one I just did XO. Talk about subtle.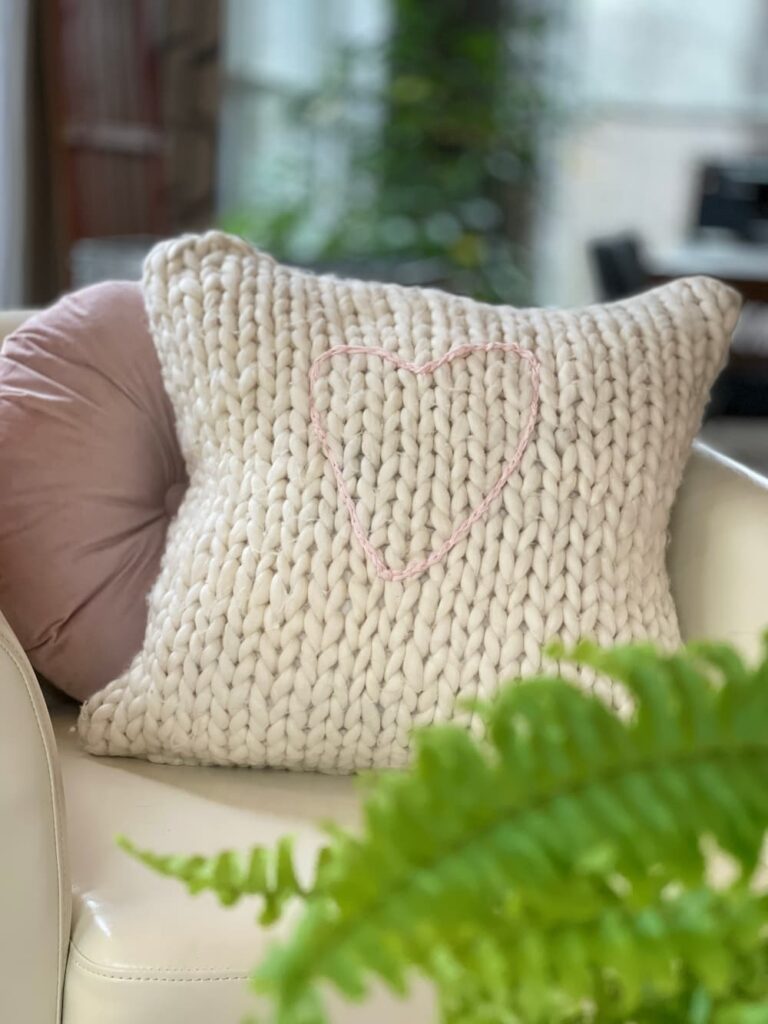 sky is the limit
You can truly create anything that you want. On the XO grey pillow I did the back stitch. I'd love to spend some more time doing some hand stitching. I'm not ready for hand towels yet because my backs are a little bit of a hot mess. They need work.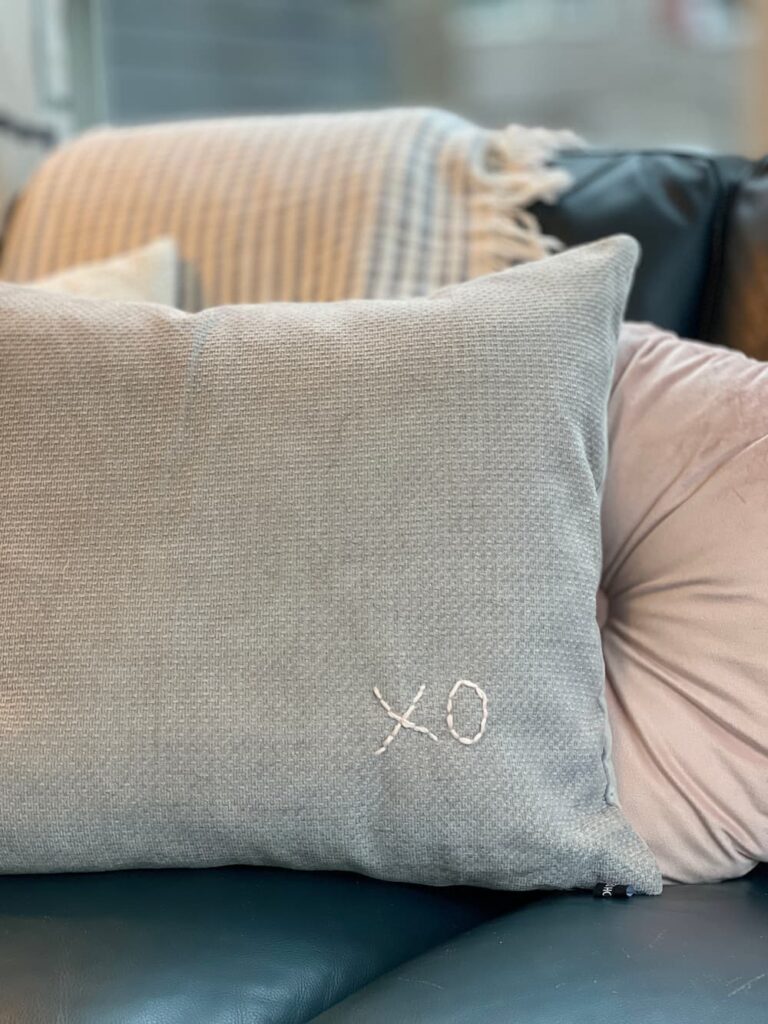 You know one of the best things about these pillows? You can snip the knots and remove the stitching and start the next holiday with a clean slate. Now if it took me hours, I might think differently but it didn't at all.
Let me know what you think and if you try it on a pillow at home!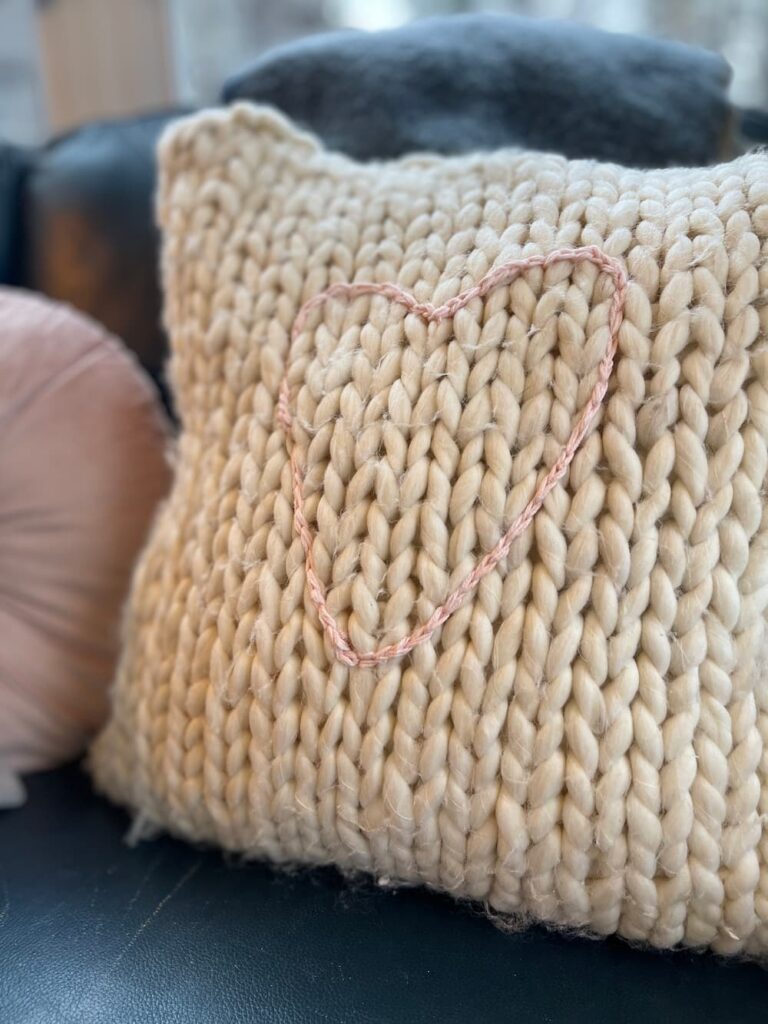 But before you do, go check out these lovely blogs and see what my friends are up to for Valentines Day.
Enjoy!
celebrate the holidays blog hop – valentine style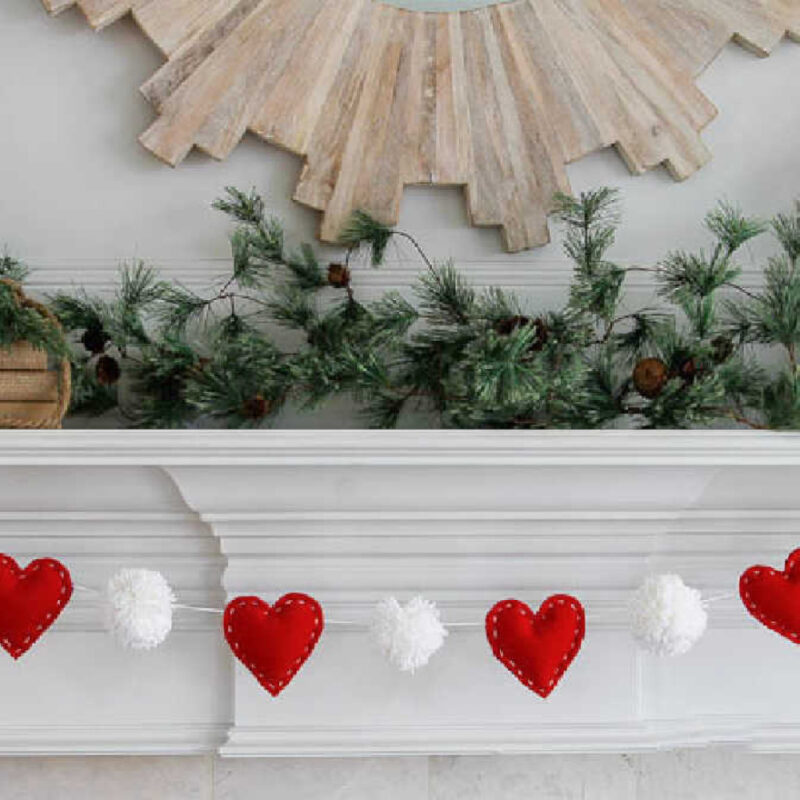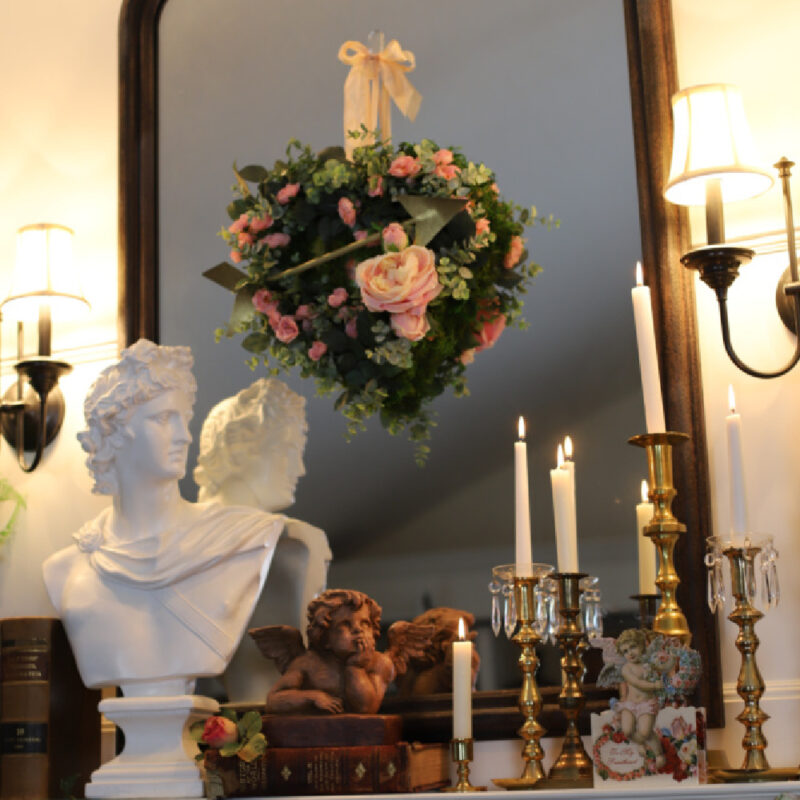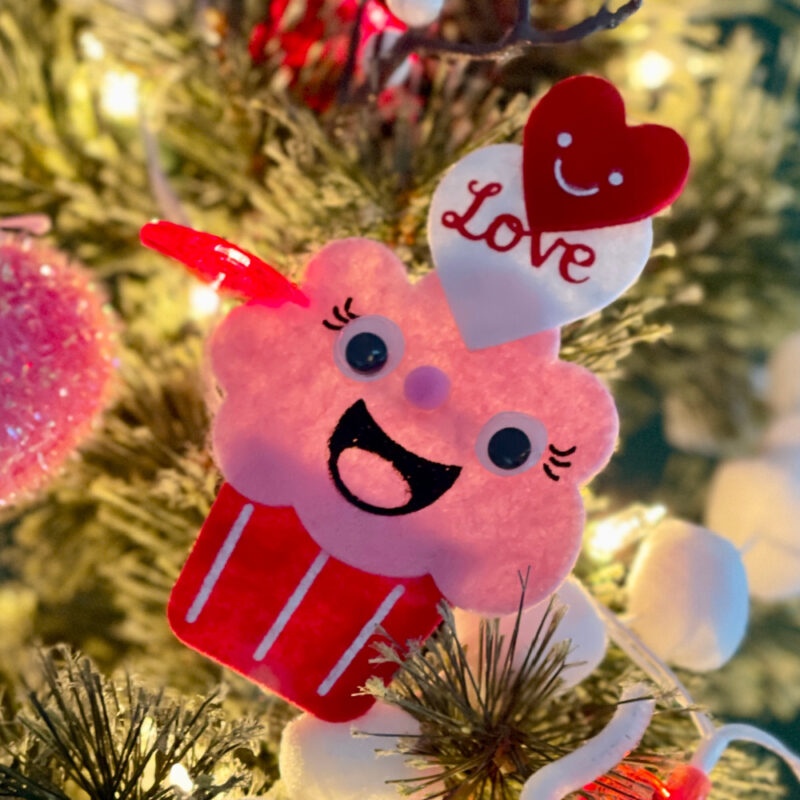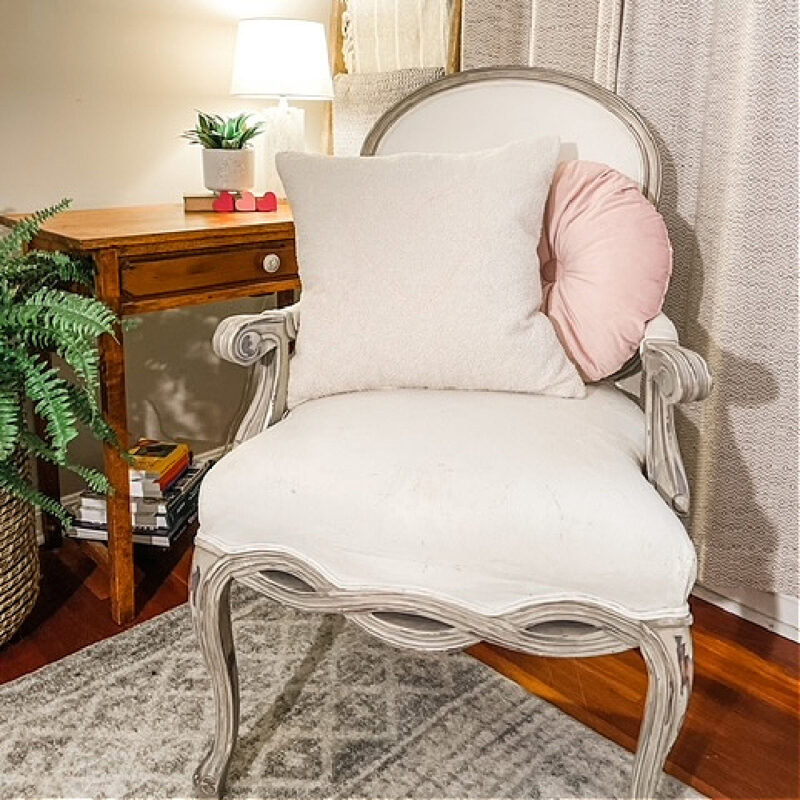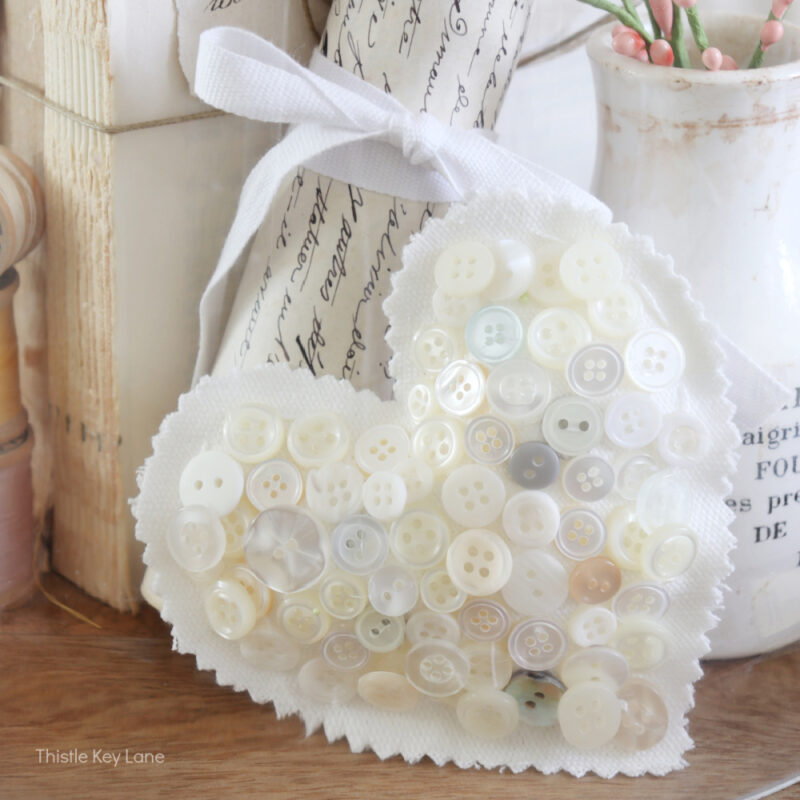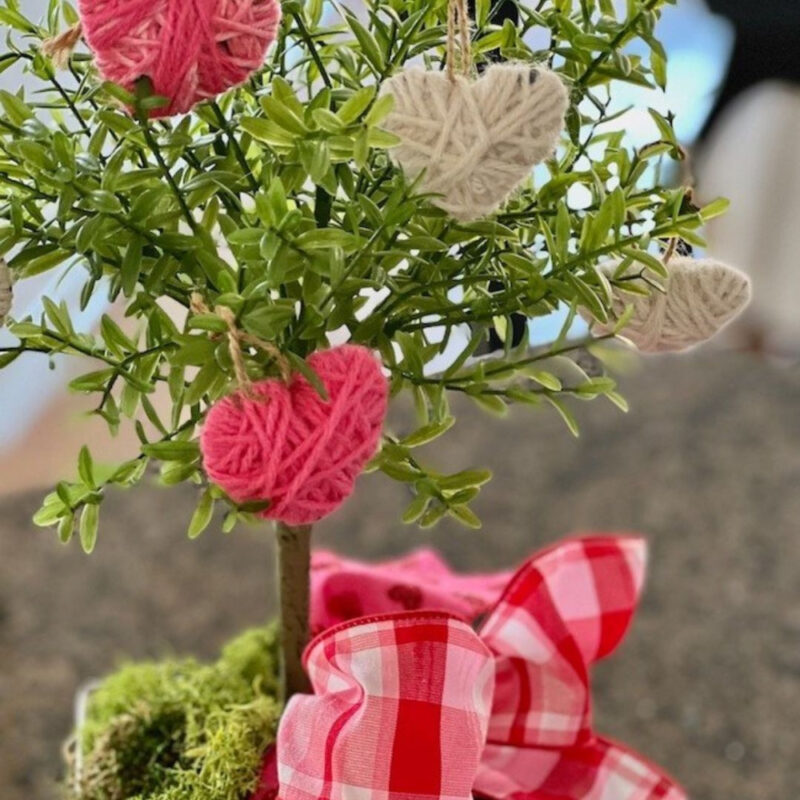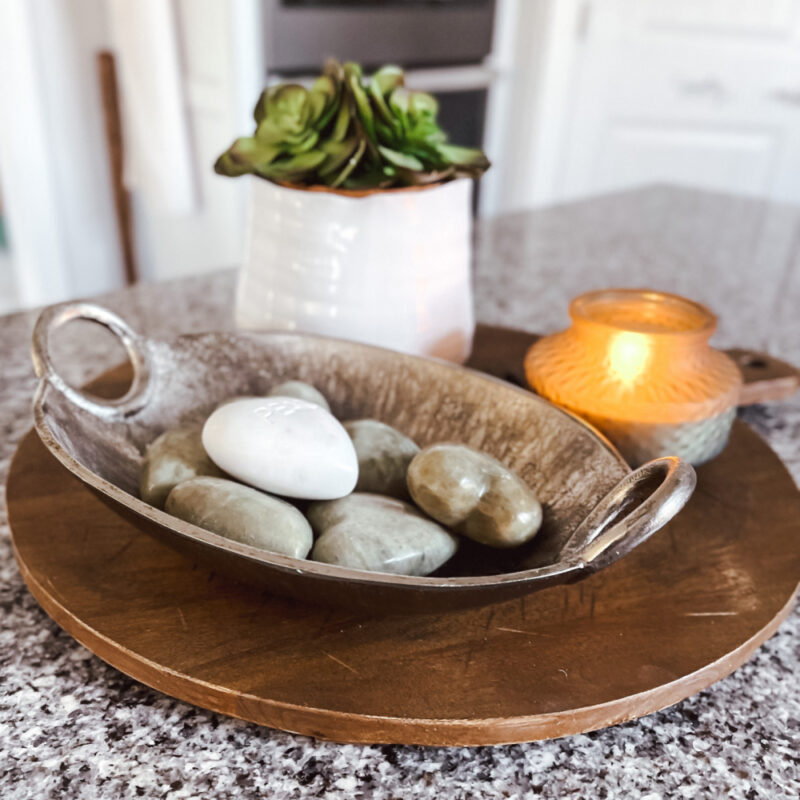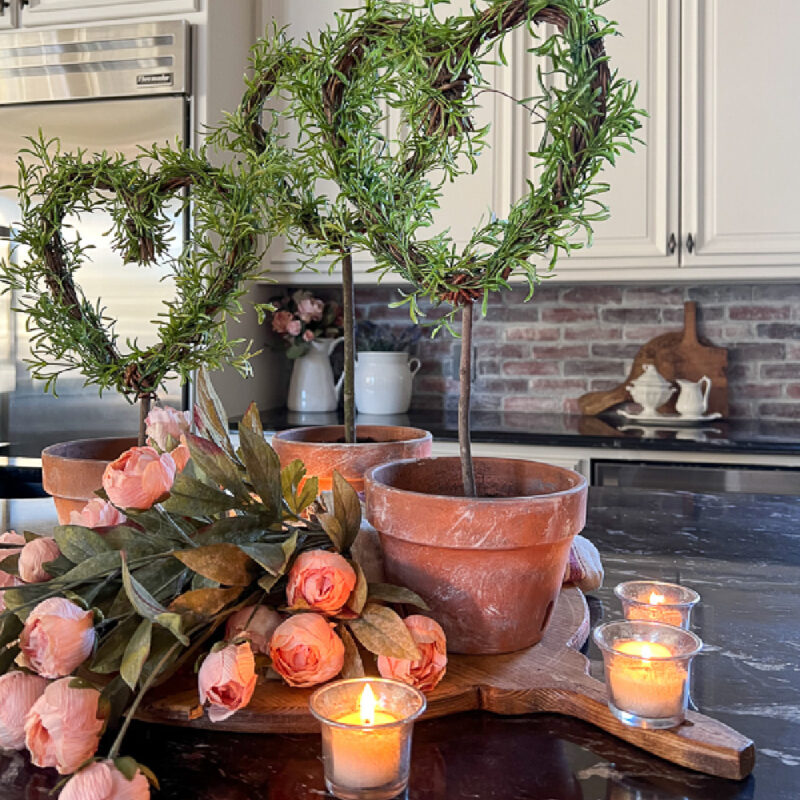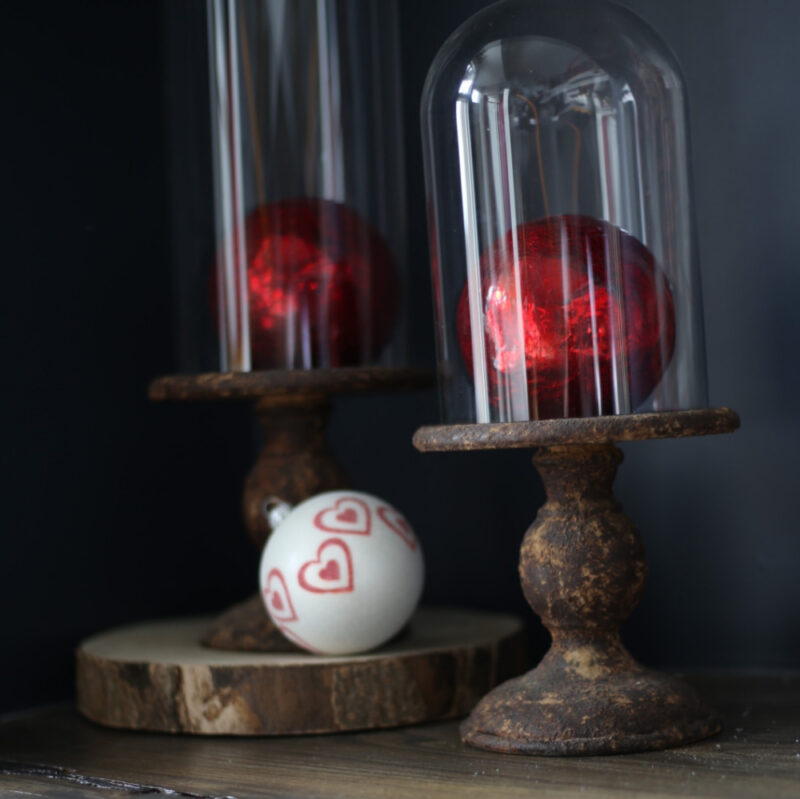 your valentine to do list
What can you do to get ready to Valentines Day?
MAKE HEART COOKIES
CREATE A VALENTINE COCKTAIL
SEND A CARD
UPCYCLE A JAR AND ADD CANDY TO GIVE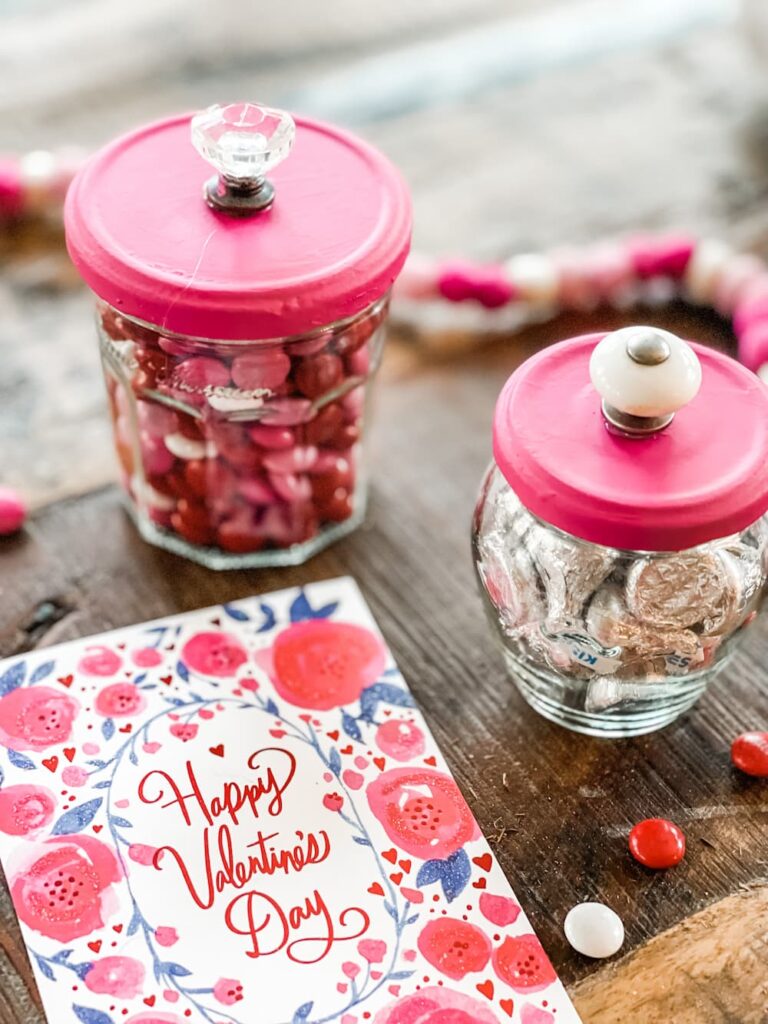 Another idea is to repurpose items into decor. See how I did that here.
I definitely believe in budget friendly decor, especially for Valentines. I had some old items I was about to toss then decided to give them a makeover.
I love them – what do you think?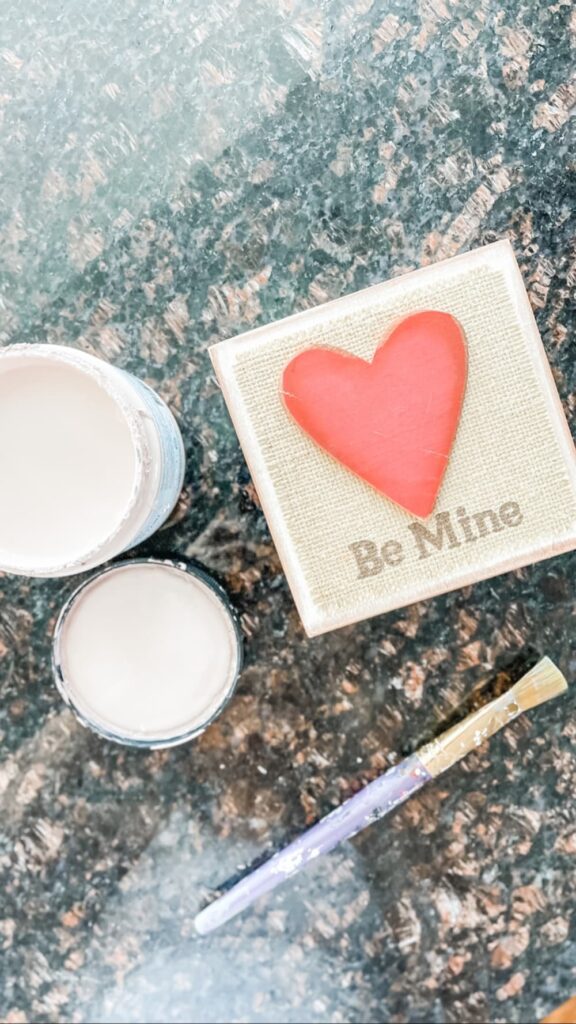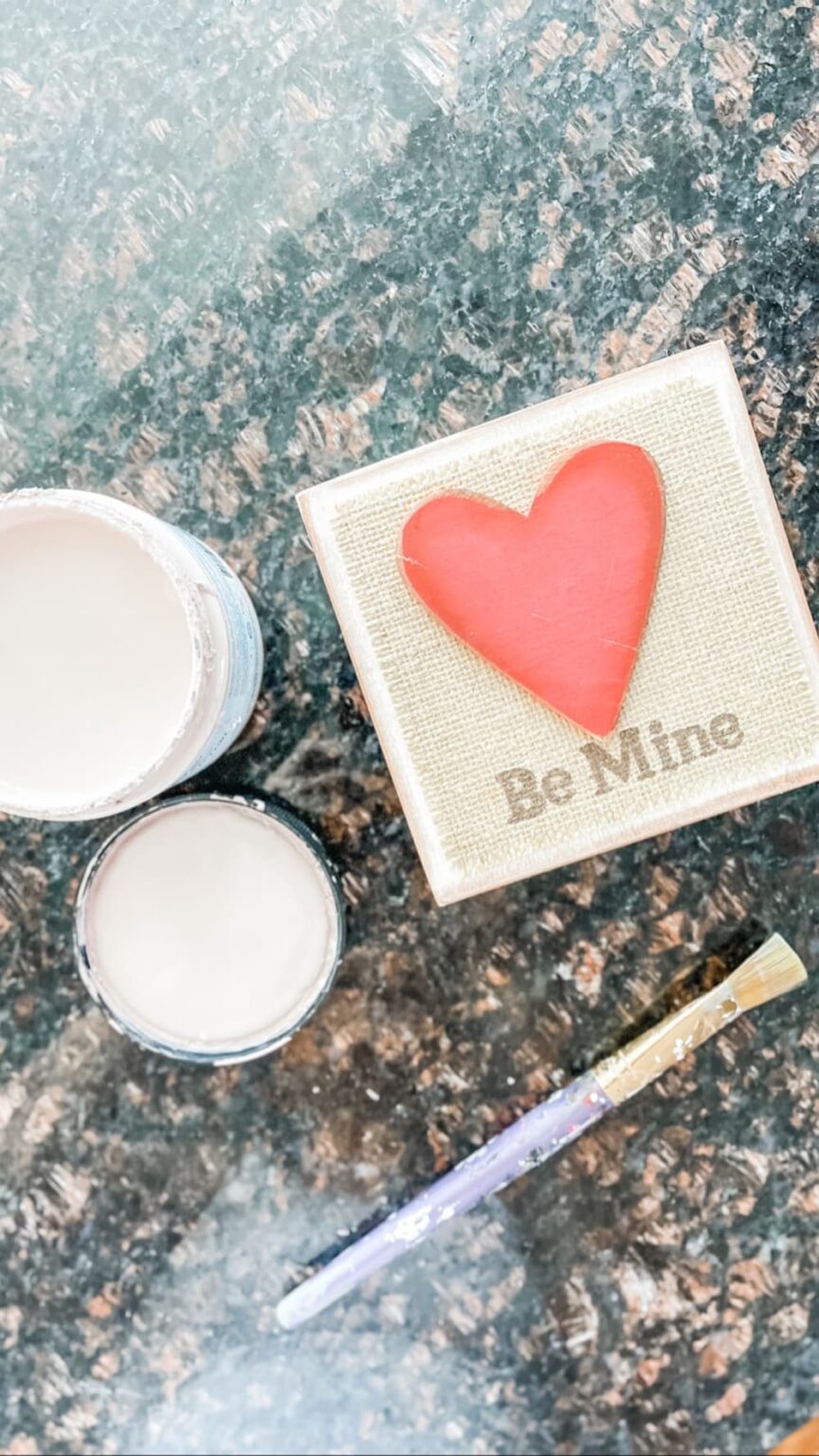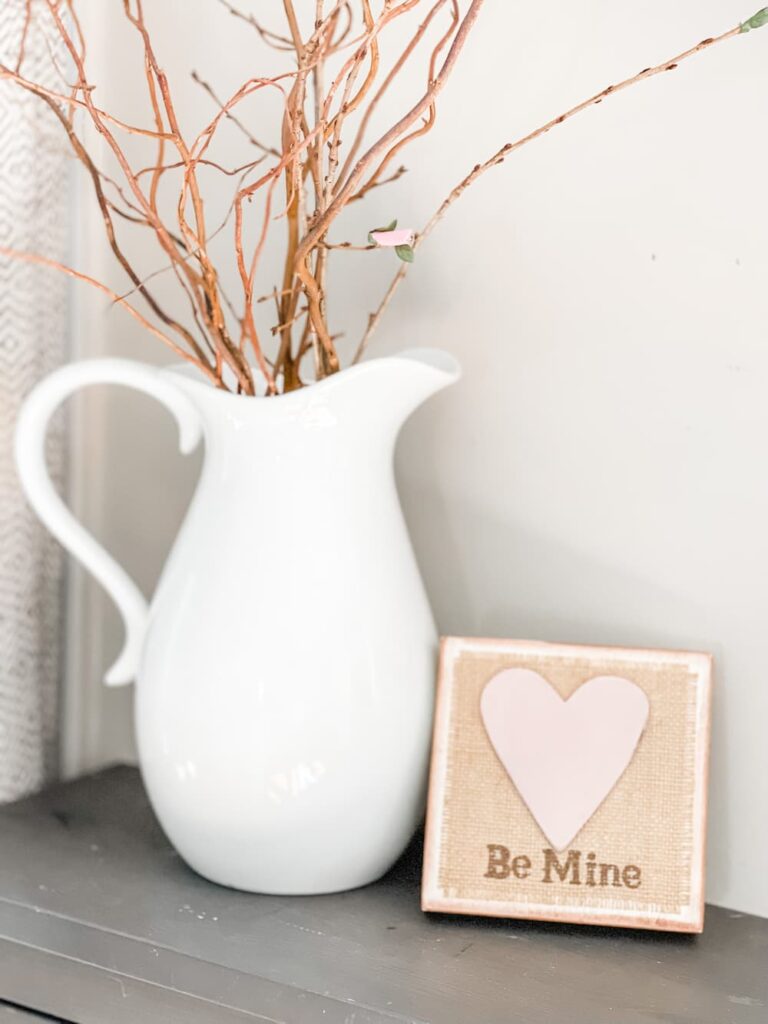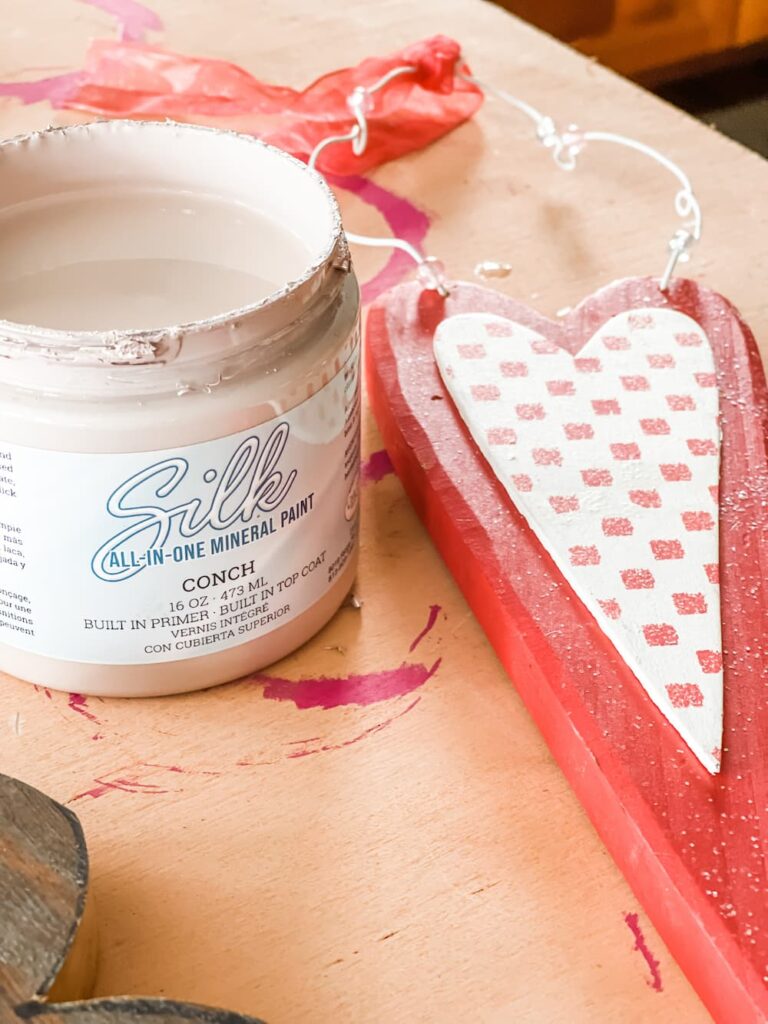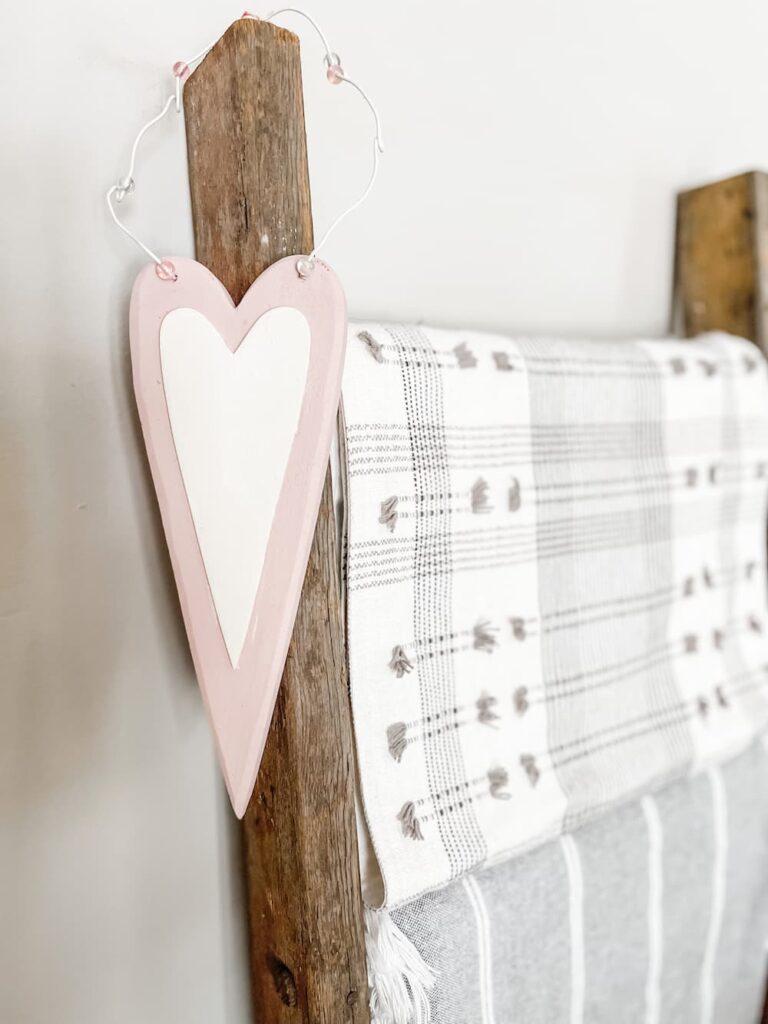 Don't be afraid to change something you don't love before you toss it or give it away.
I hope you enjoyed some Valentine Inspiration. Click here to see another great gift idea: How To Make Shower Steamers,
Thanks so much for stopping by, add your email below so I can keep you up to date on what's happening at Saved From Salvage.
XO, Regina
I AM AN AMAZON AFFILIATE. IF YOU PURCHASE FROM THE LINKS BELOW, I WILL RECEIVE A SMALL COMMISSION AT NO ADDITIONAL COST TO YOU. THANKS FOR SUPPORTING MY SMALL BUSINESS.
Let's Go Shopping