Are you ready to transition from Christmas to winter? I've got you with two easy quick winter porch refresh ideas. Come see!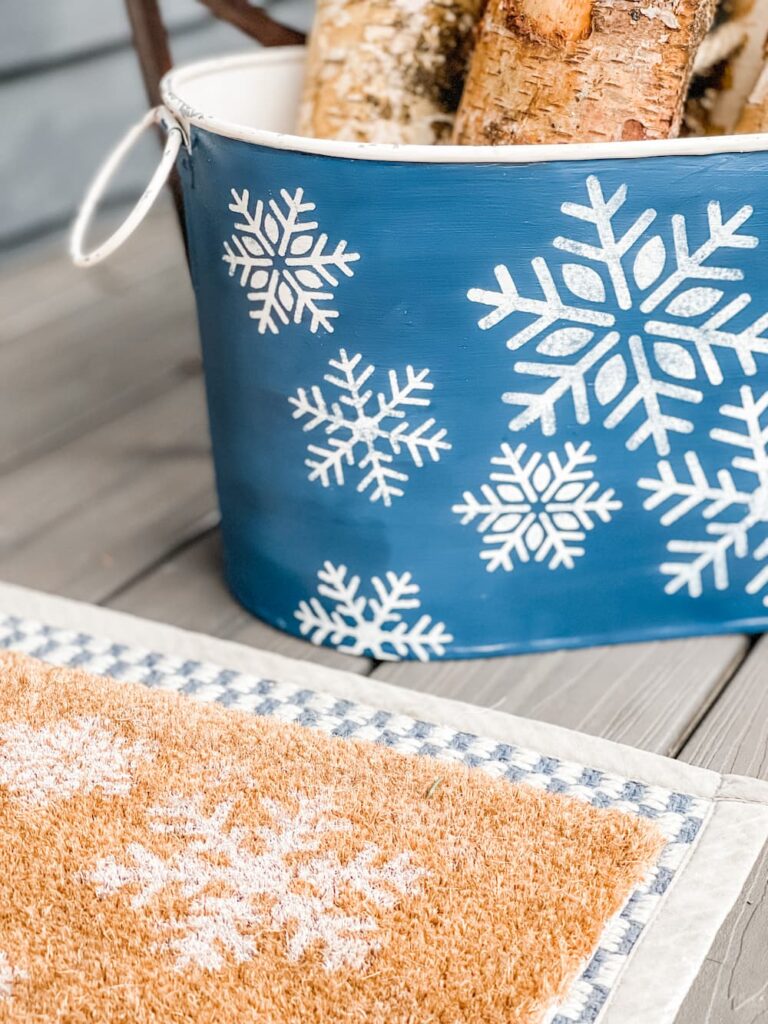 Hi, I'm Regina, welcome to Saved From Salvage. Join me in my journey to make my house a place I love.
on the porch
On the front porch I had this tin from Goodwill. I bought two of them for $3 last year.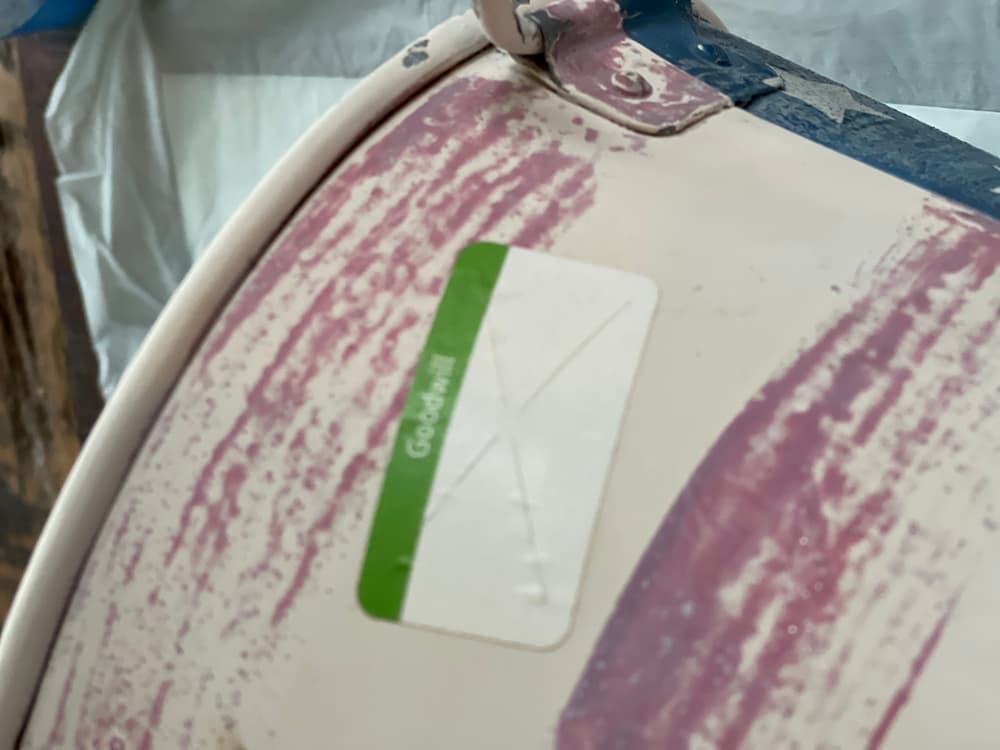 It's perfect for a few logs that we keep out front during the winter.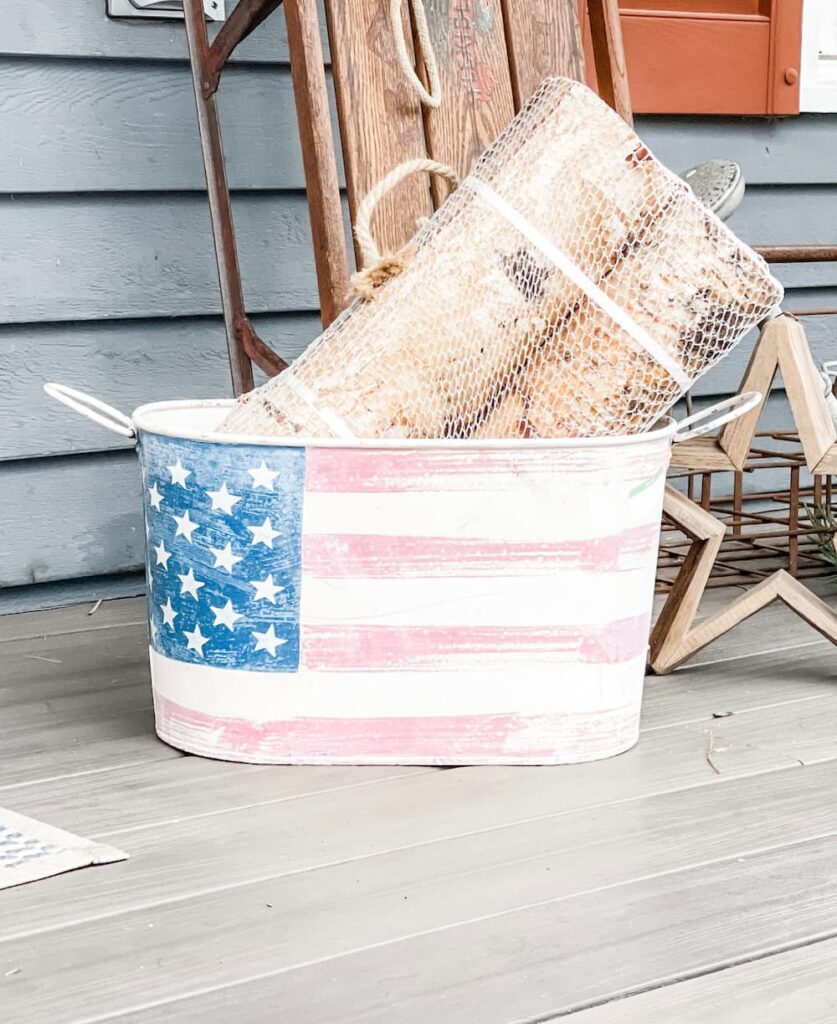 A perfect project to try my Dixie Belle Snowflake Stencil on.
I also had a blank coir doormat that I made to match with the same stencil. Now my porch is still festive and fun but not Christmasy anymore.
LOG HOLDER
This was easy and quick. I used 2 coats of paint, then the paint for the stencil, then a layer of a clear coat to seal it for the outdoors.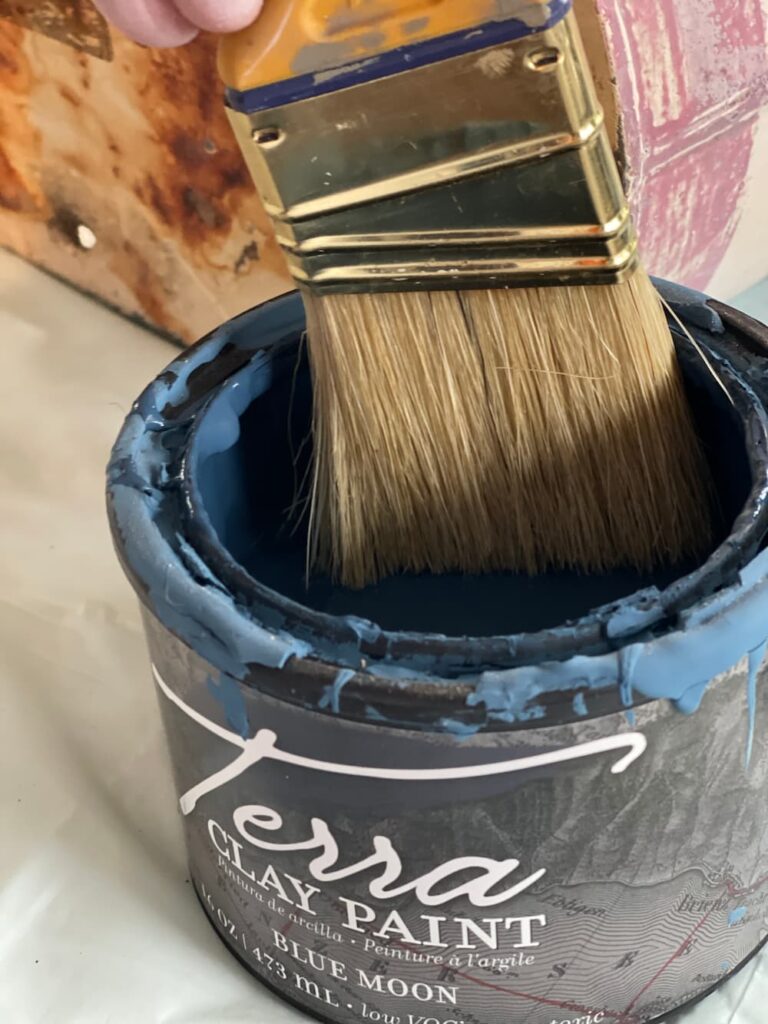 This color paint is so pretty. What do you think?
supplies
DIXIE BELLE TERRA PAINT IN BLUE MOON
DIXIE BELLE TERRA PAINT IN MOONBEAM
DIXIE BELLE CLEAR COAT IN SATIN
DIXIE BELLE SNOWFLAKE STENCIL
PAINTERS TAPE
BRUSH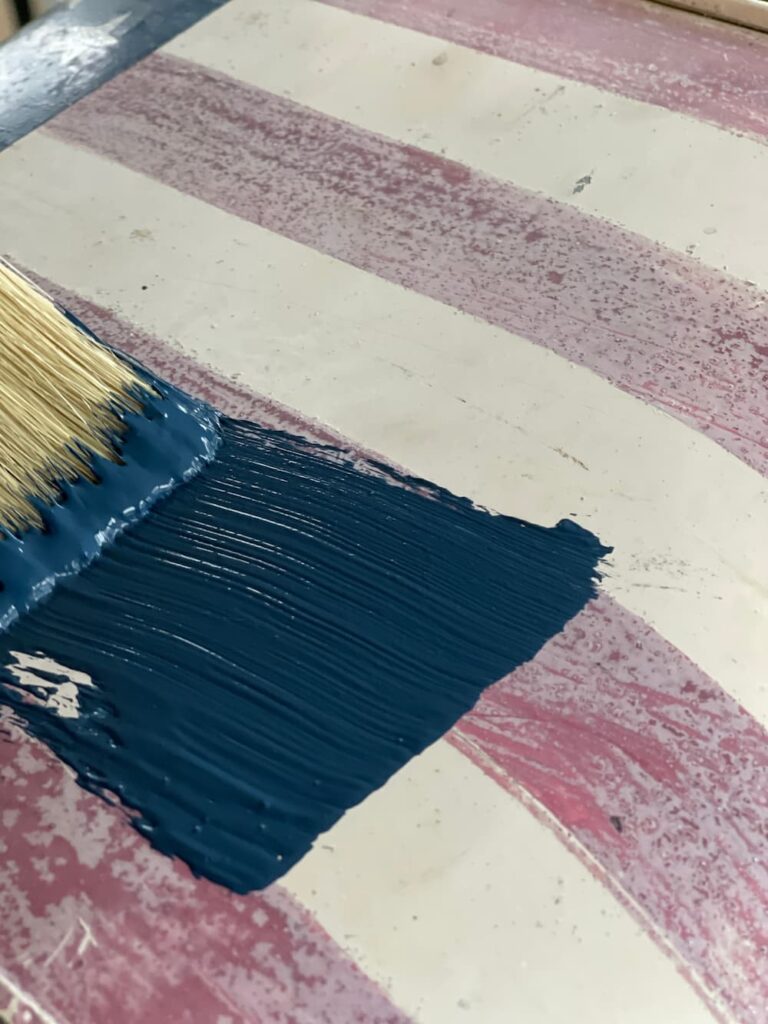 Adding my first coat of paint to the tin.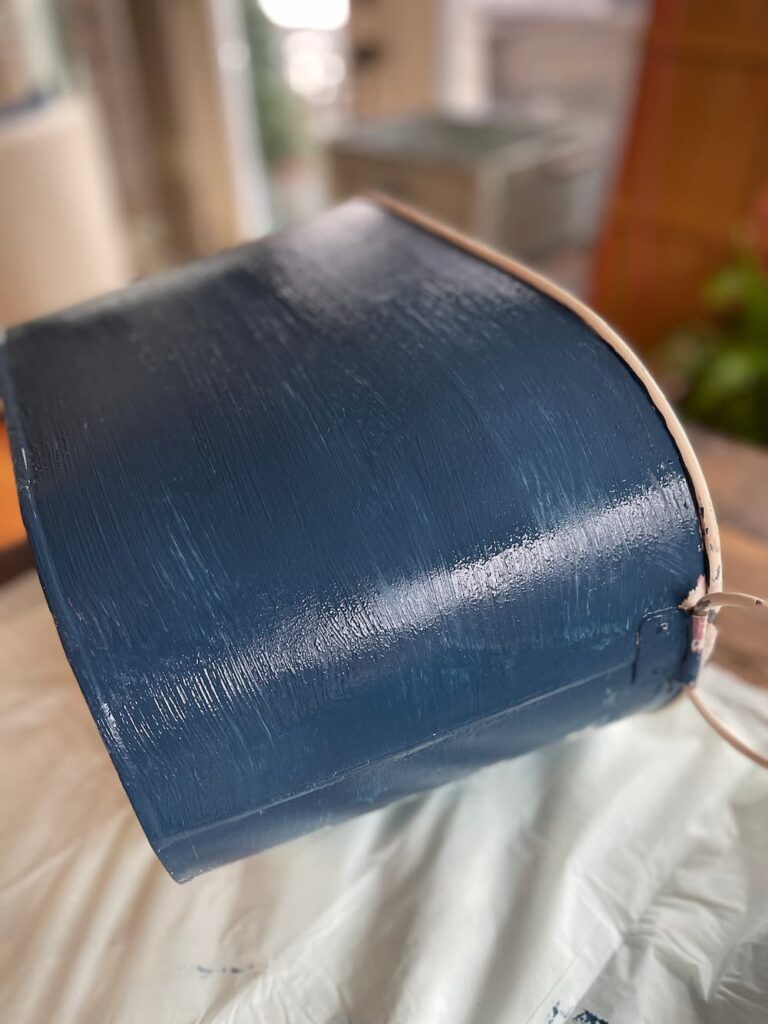 After one coat of Terra Clay Paint.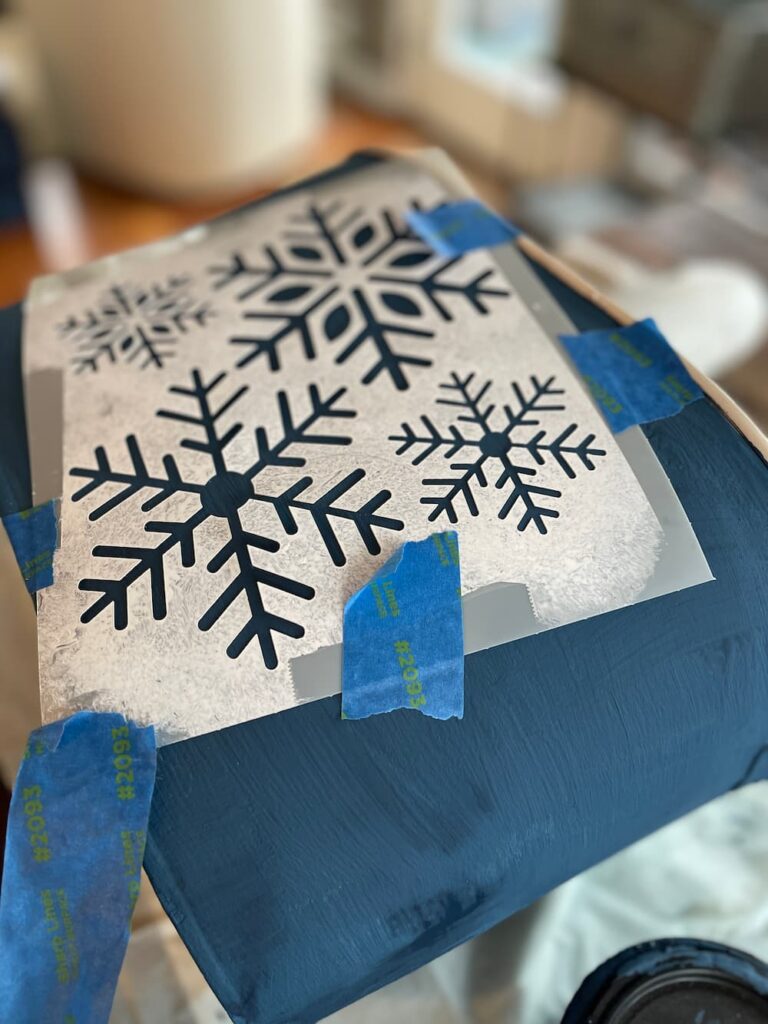 After my second coat, I then taped on the stencil and got ready to paint.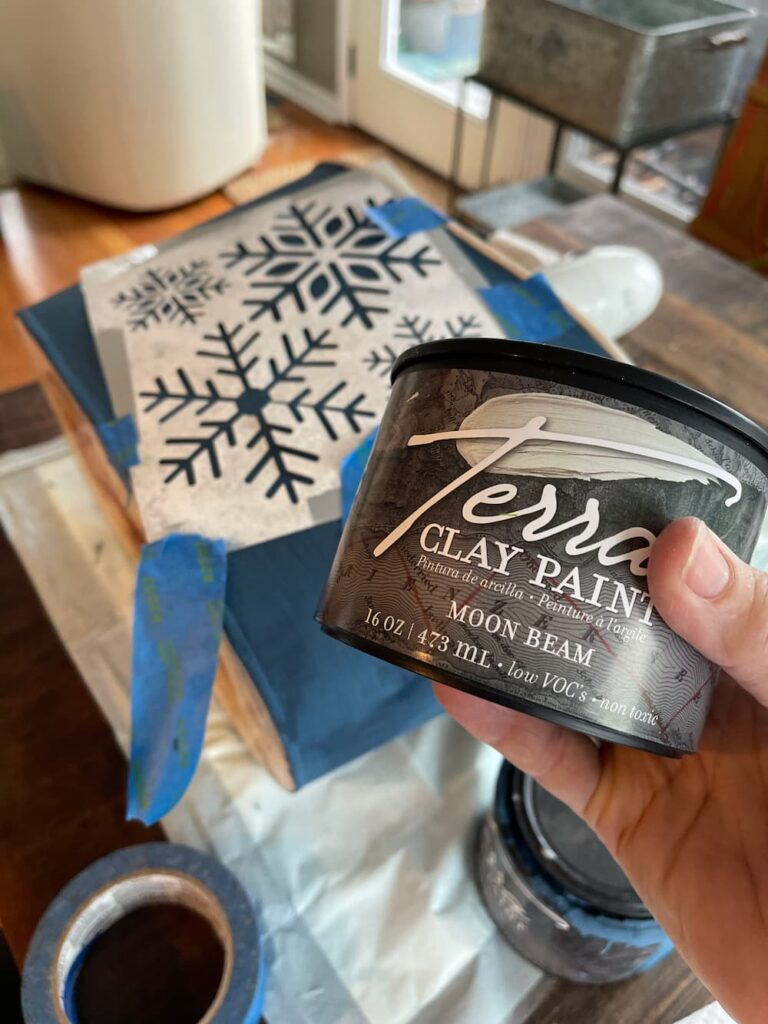 The Dixie Belle Terra Clay in Moon Beam was the perfect companion color for snowflakes.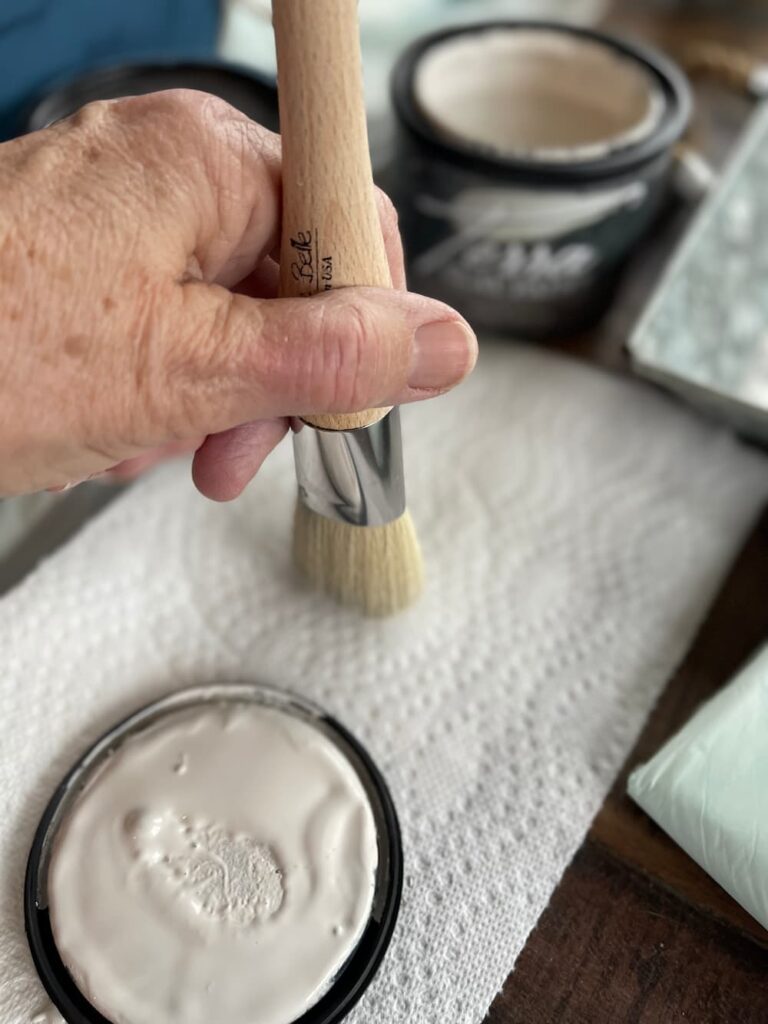 I always make sure to dab excess paint off of my brush before stenciling to prevent bleeding.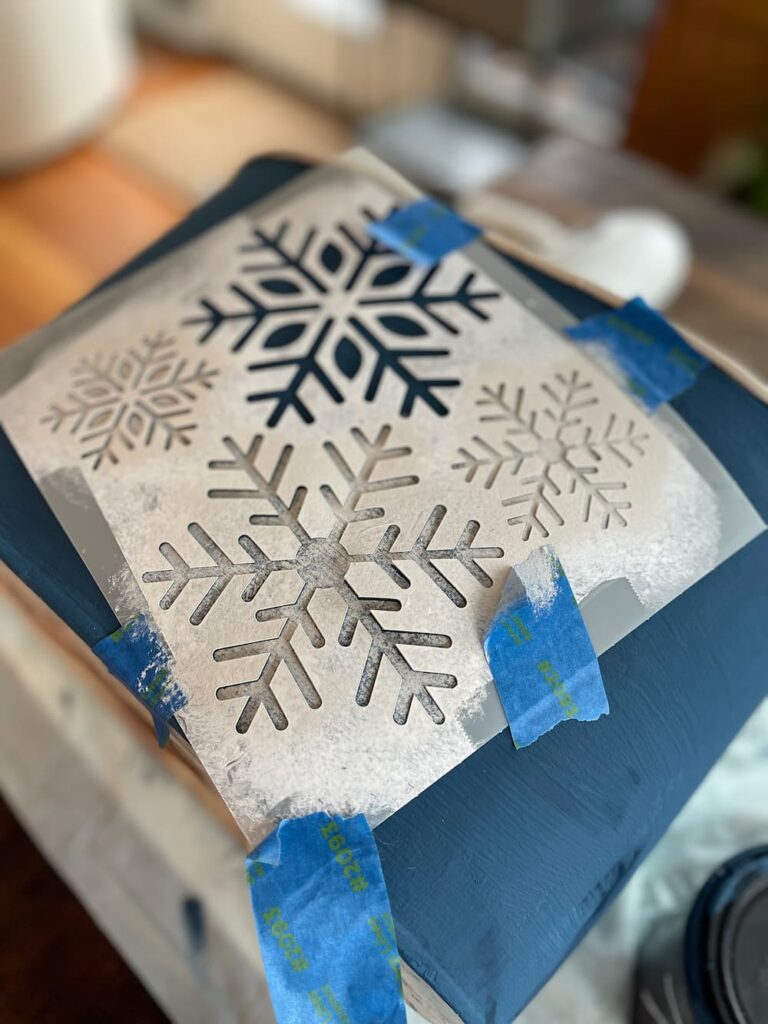 I stenciled all the snowflakes then began adding more to the outside.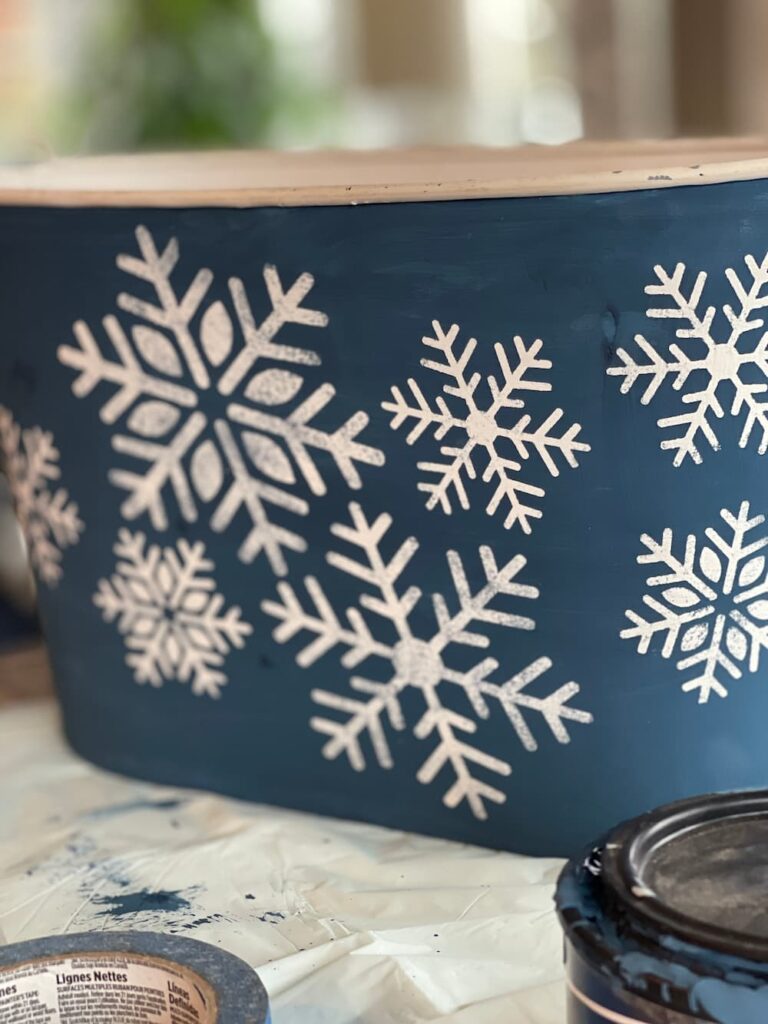 How bright and beautiful.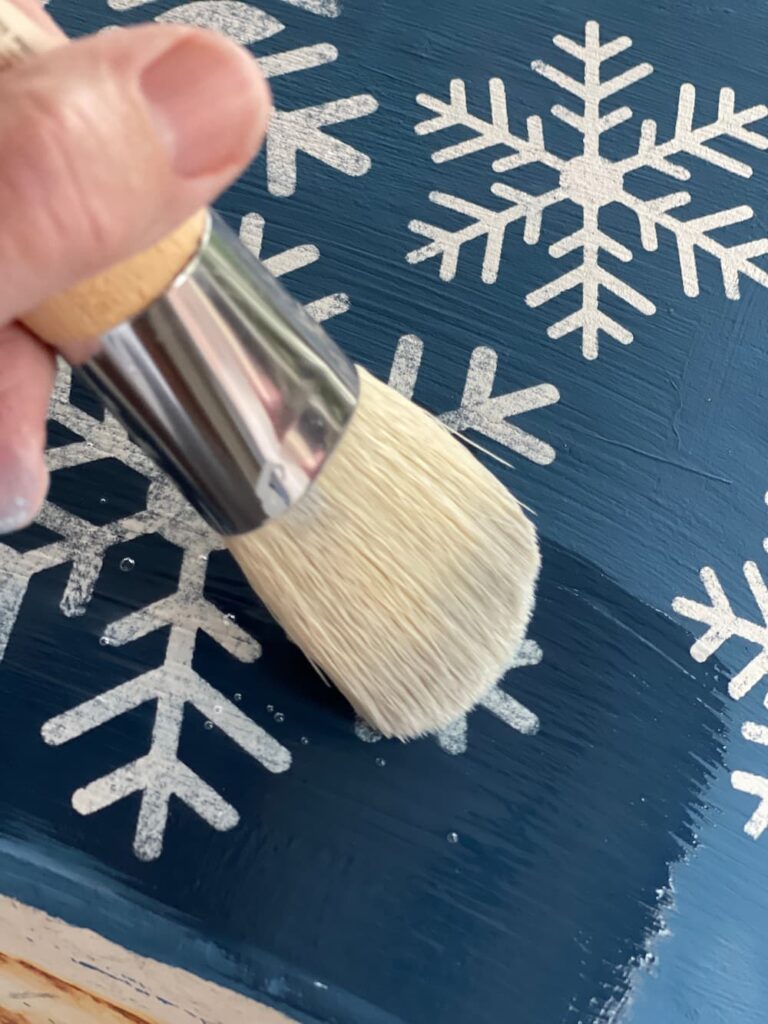 Adding my coat of Dixie Belle Clear Coat.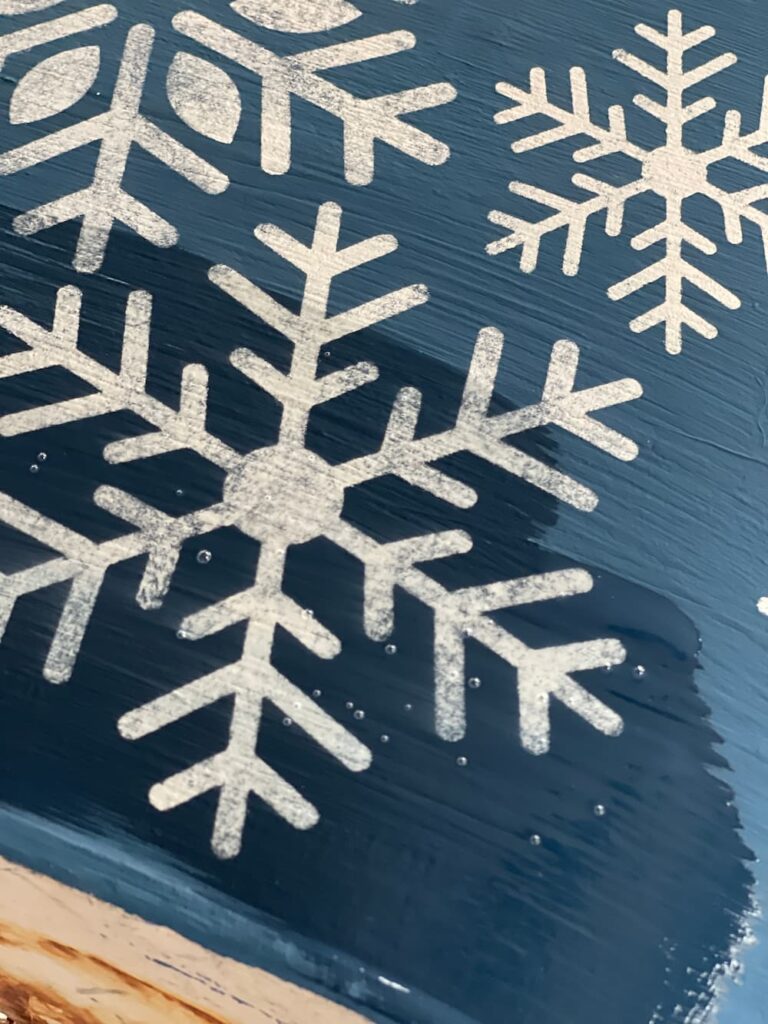 Now it looks right at home on the porch.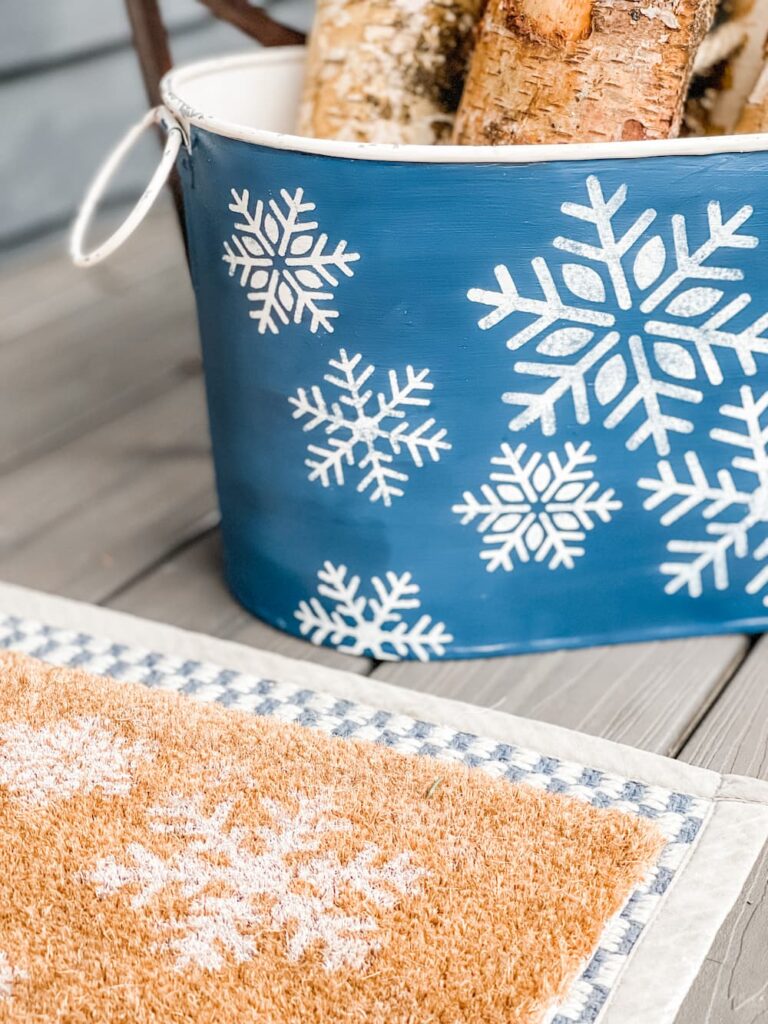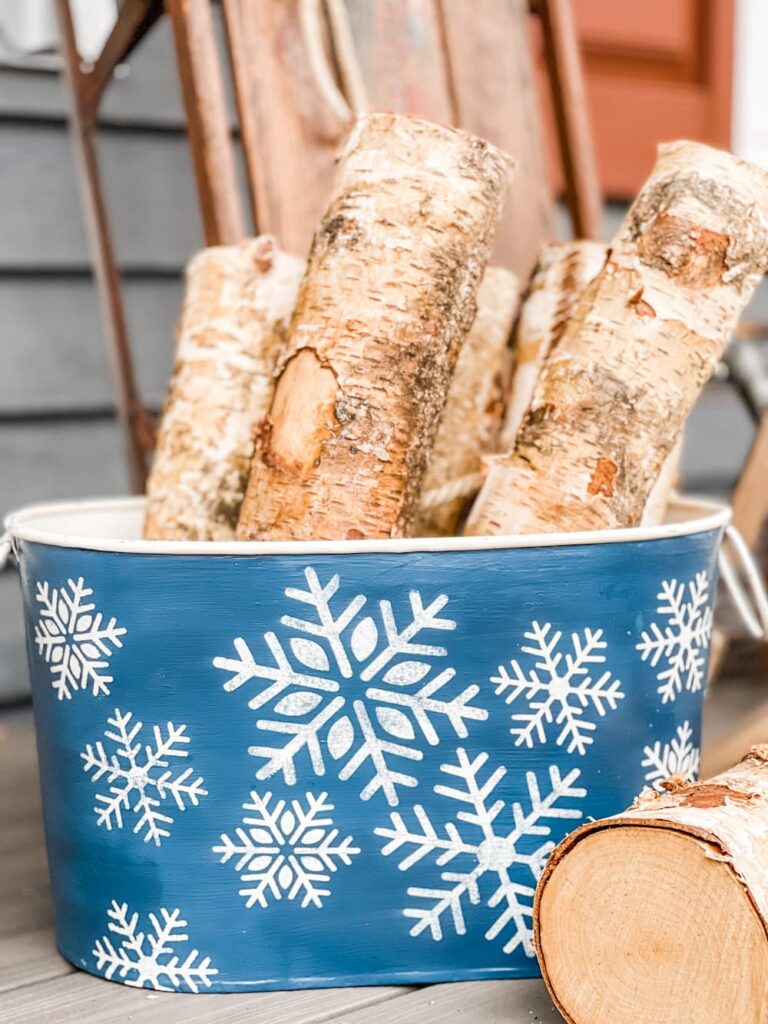 It looks great next to the door mat don't you think?
before and after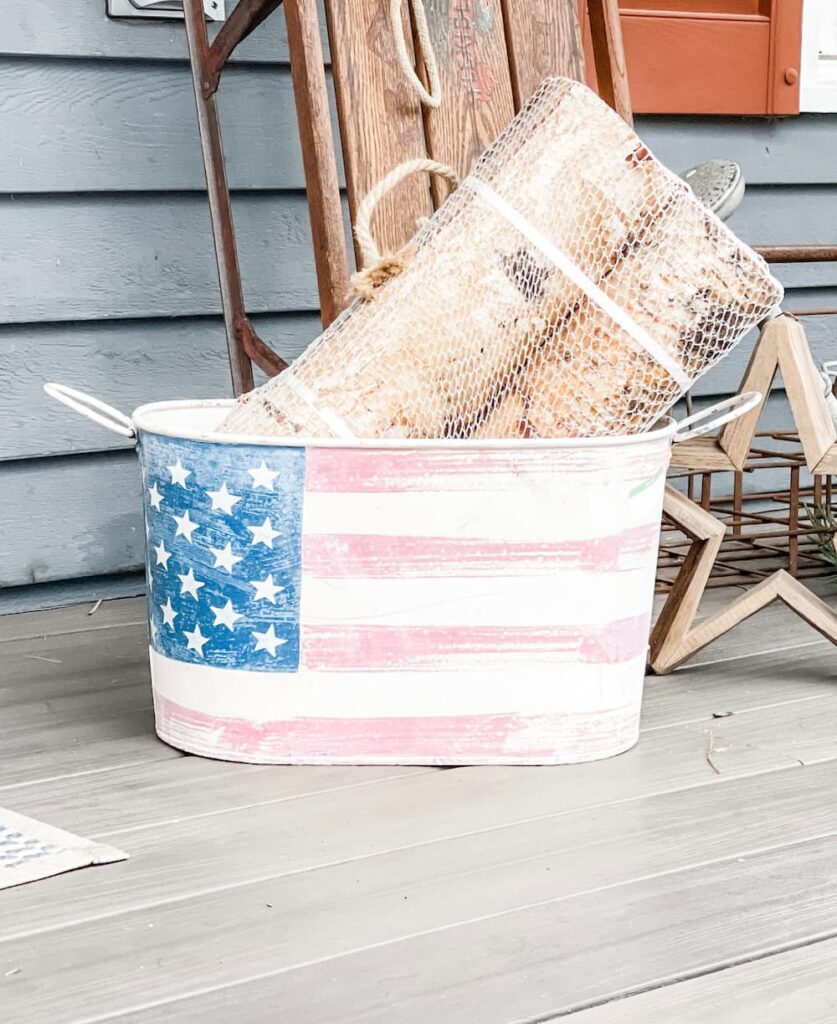 door mat
This was another easy and quick project. These would make such a nice custom gift for someone.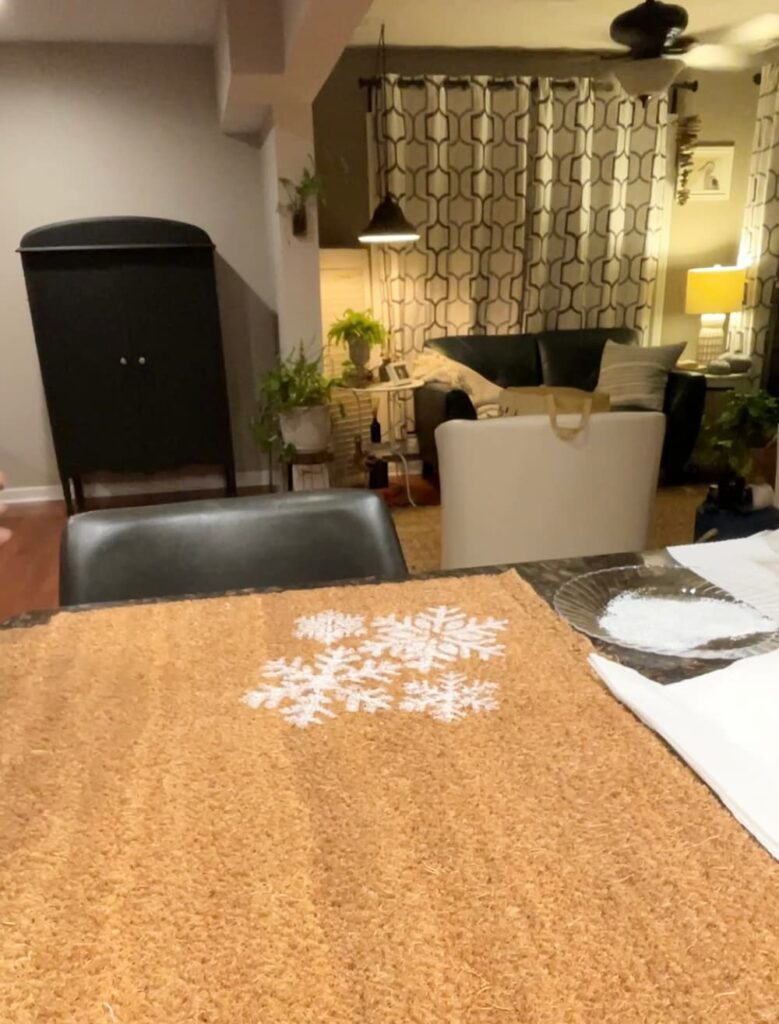 Using the Dixie Belle Paint in Cotton, I stenciled several snowflakes on the mat. I chose not to add any words, just snowflakes like the tin.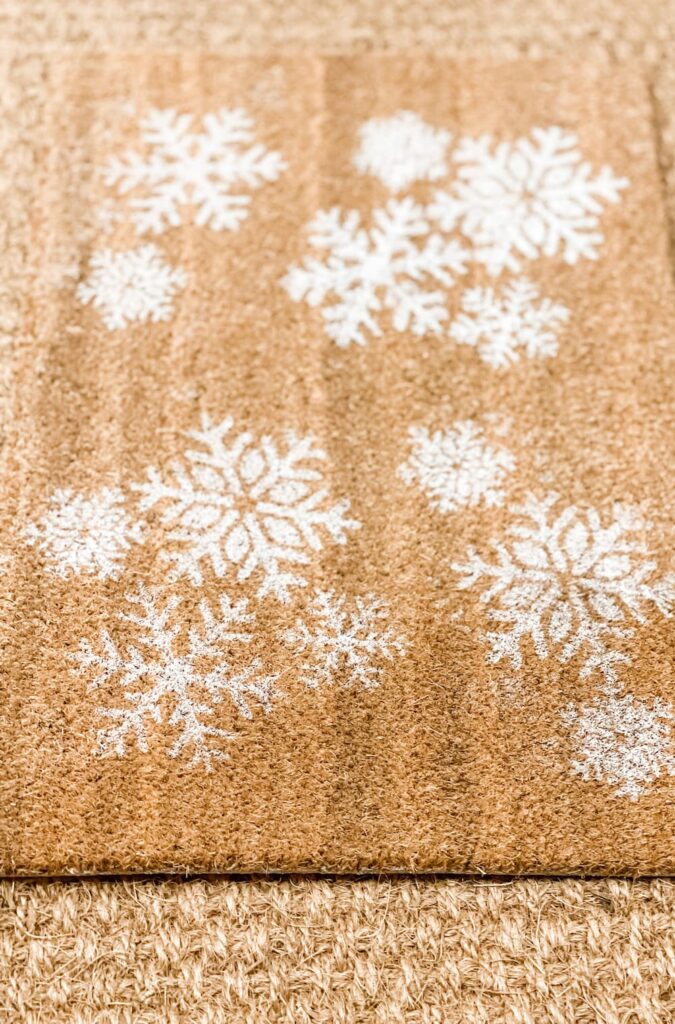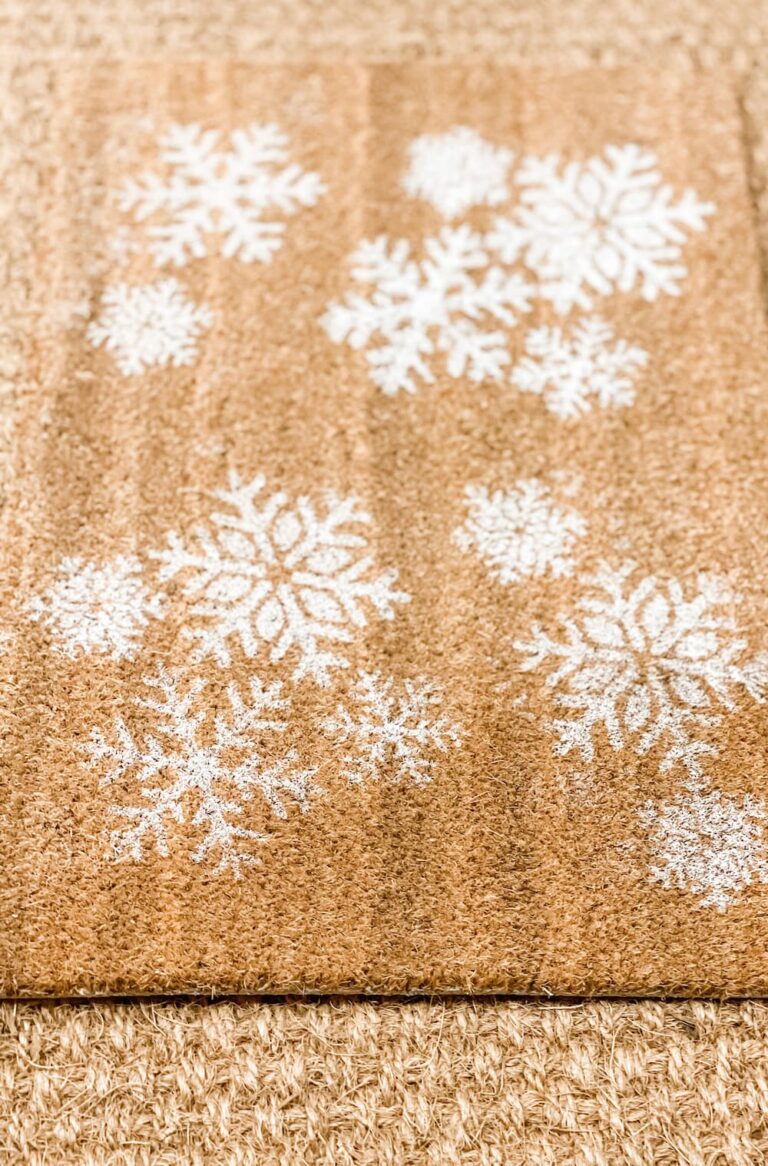 Even Dempsey approved of the snowflake mat.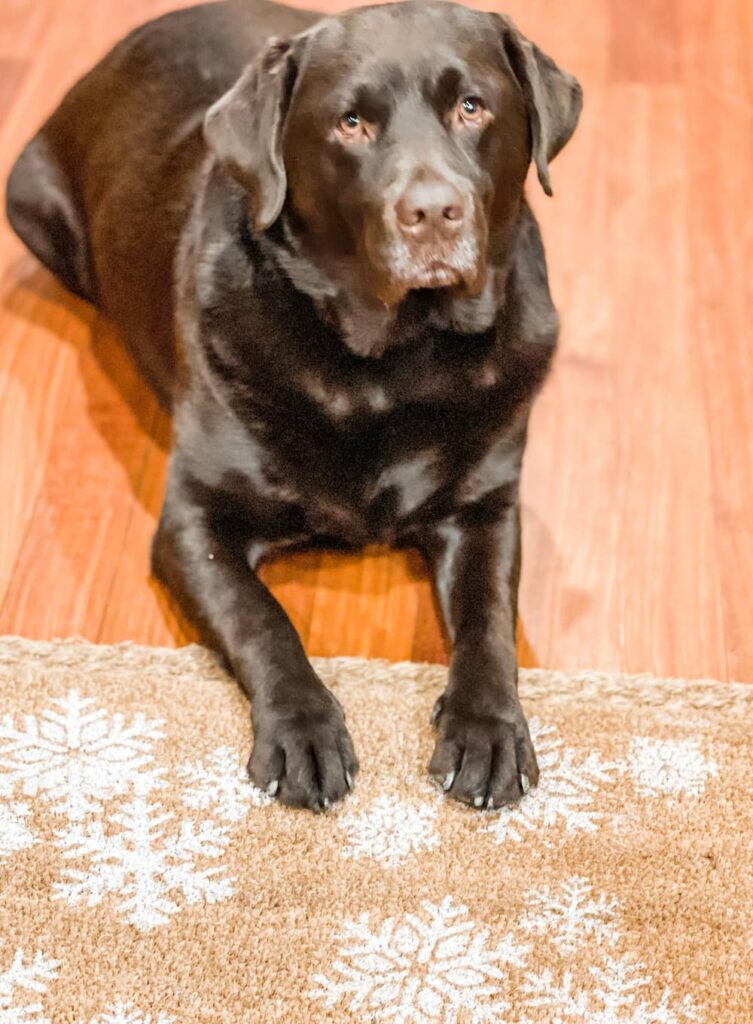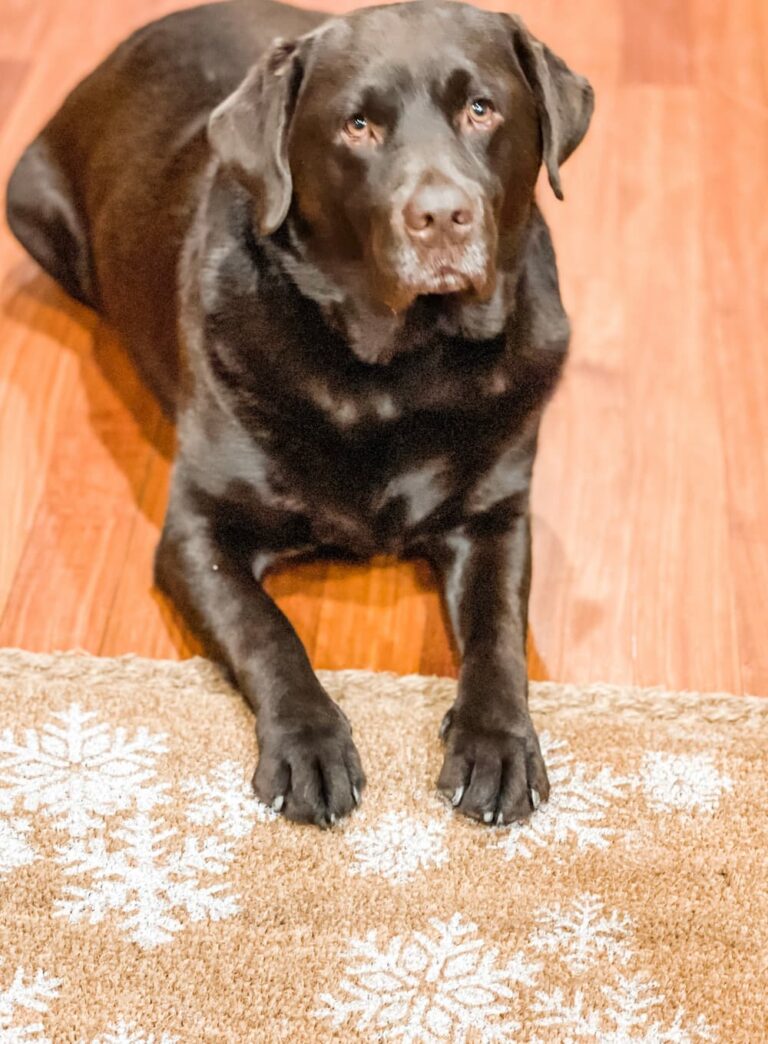 Thanks so much for stopping by Saved From Salvage. To see what else I've been up to, check out my latest posts of Lately on the Lake 4 and Lately on the Lake 5.
Make sure to enter your email below to keep up to date on my latest projects.
Click here to see my latest DIY SHOWER STEAMERS. If you are looking for easy and rustic Valentine Decor, click here.
Til next time – XO, Regina
If you purchase from the links below, I will receive a small commission at not additional cost to you. Thanks for supporting my small business.
Let's Go Shopping