Do you want an easy DIY Halloween Wreath?
I'm sharing two Halloween DIY Wreaths with you today that are not your normal wreaths.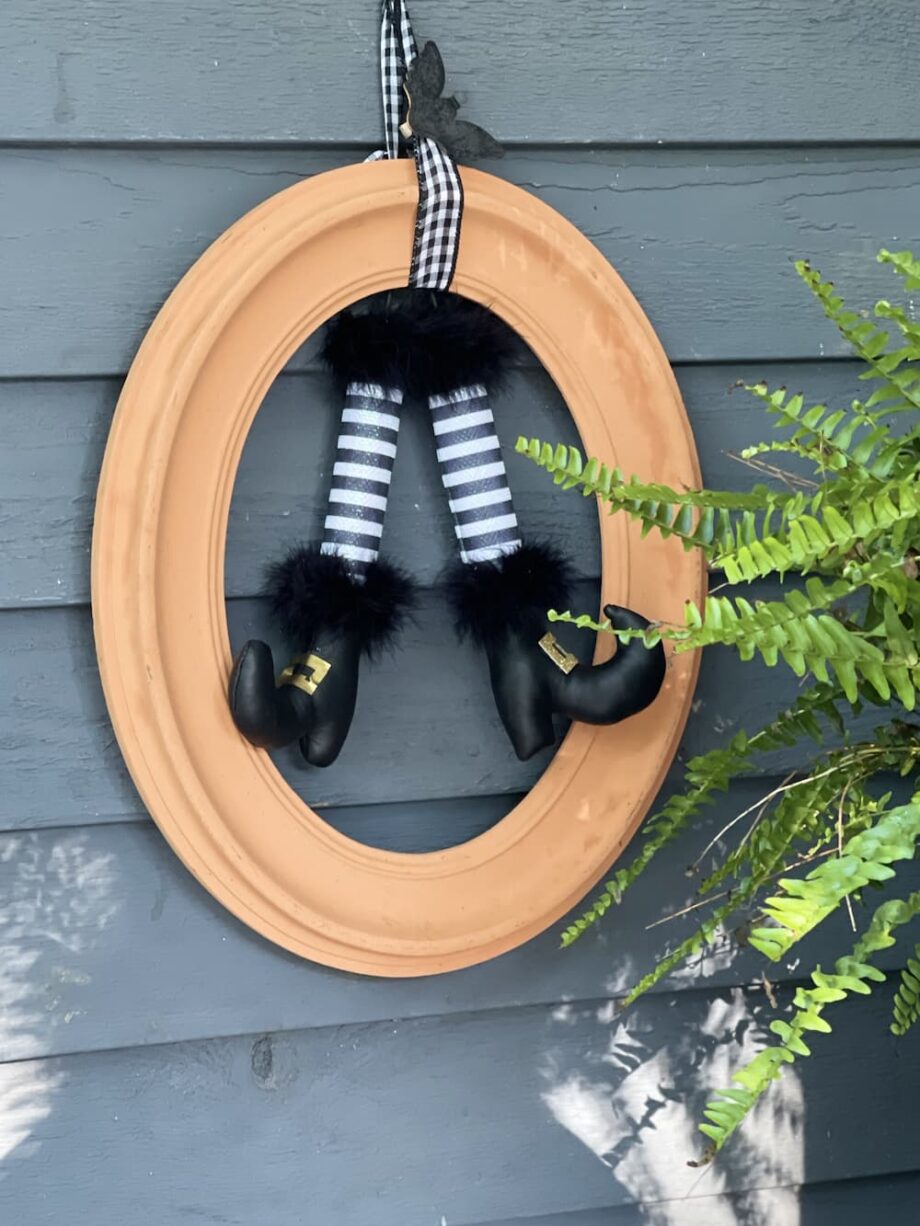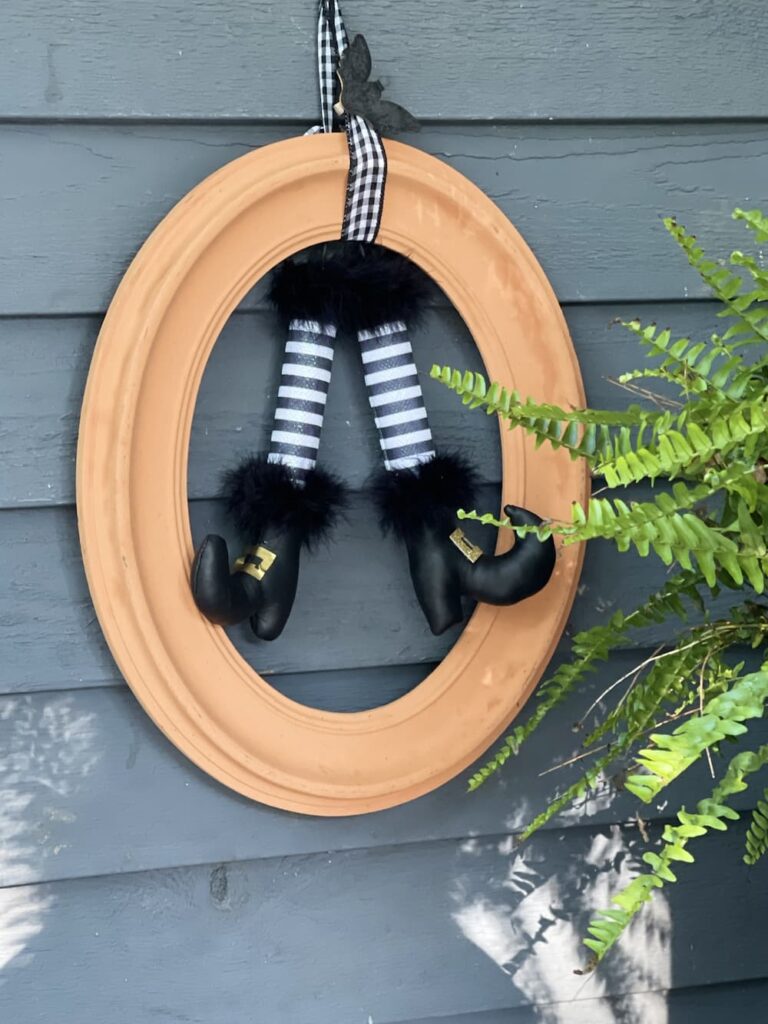 This year I can't get enough of Halloween. I love decorating the front of my house for Halloween, and this year I decided I'm going all out inside and out.
For the one below, it all started with a dead tree on our dog walk.
I mean it's perfect no?
Now I have a little collection of these branches that I sprayed black and they look super creepy.
SIMPLE DIY CROW WREATH
I know this doesn't look like your average wreath but that's ok.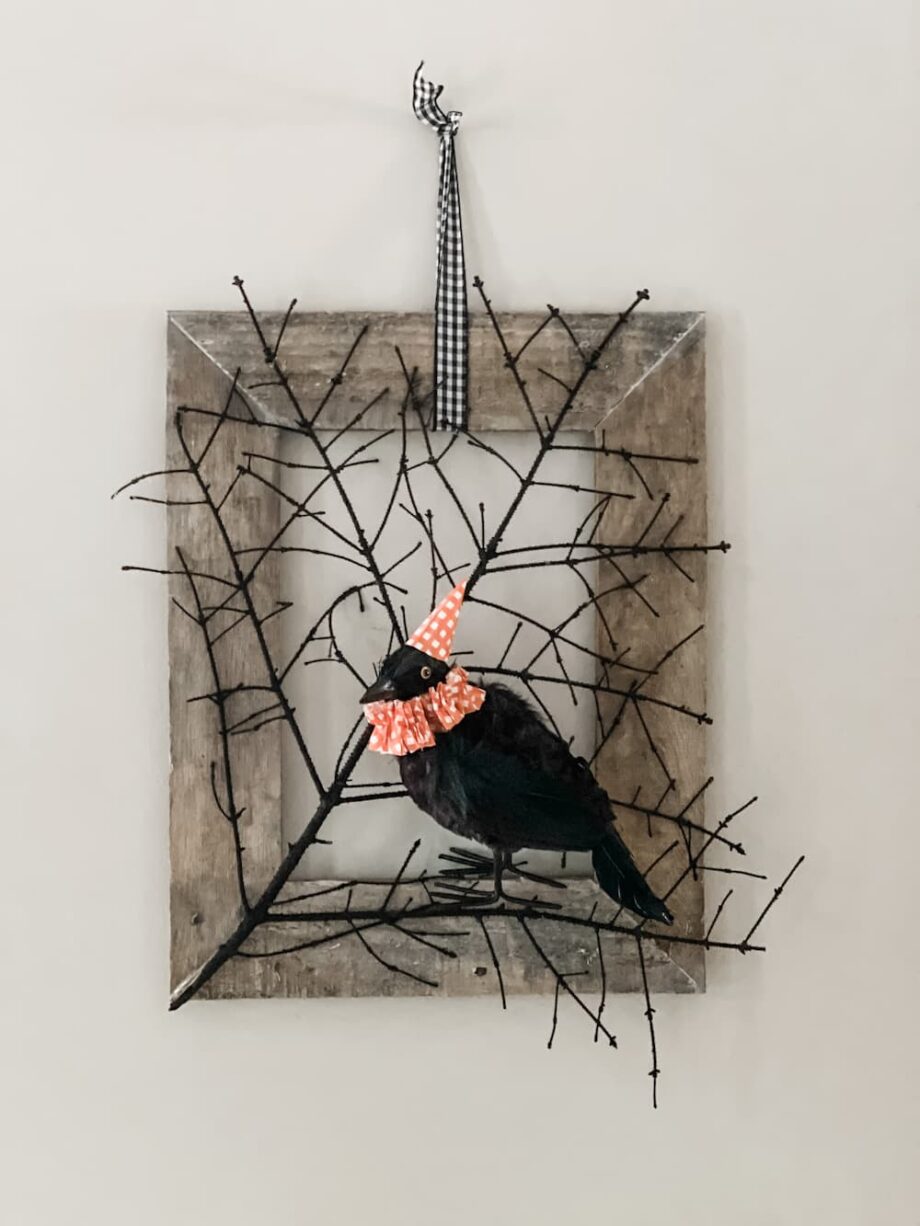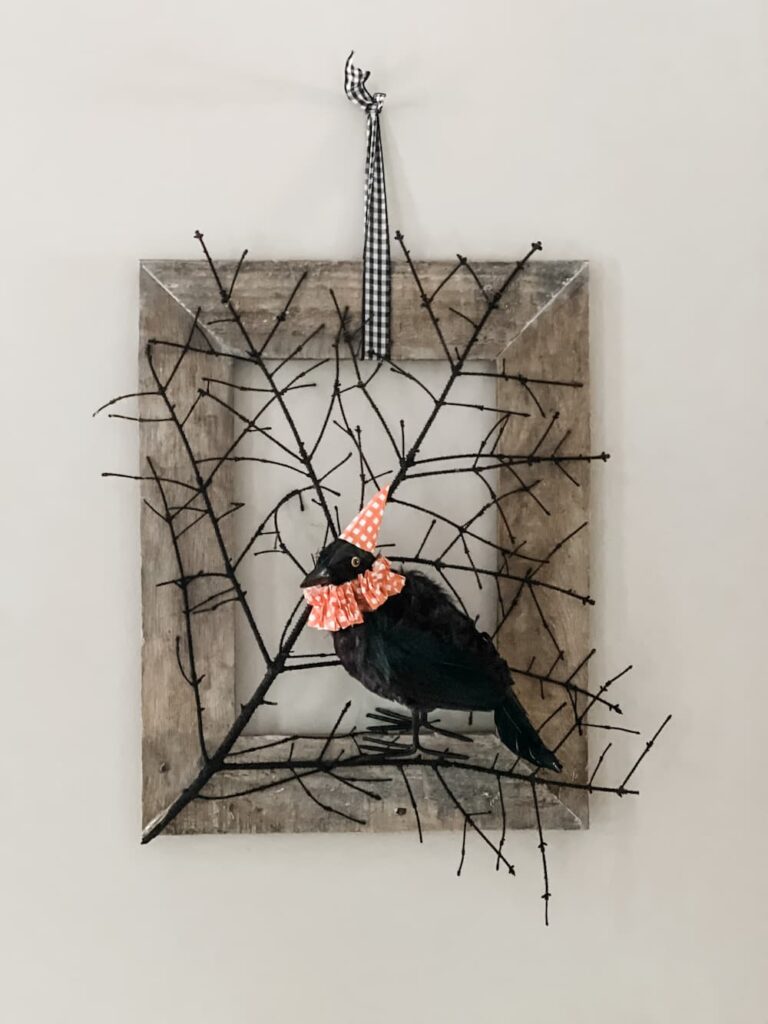 The frame was made from a weathered pallet, cut, glued and stapled together. To begin, the wood was cut on 45 degree angles but you could cut them straight also.
Next I sprayed the branch black. I loved the look of it on the outside of the frame.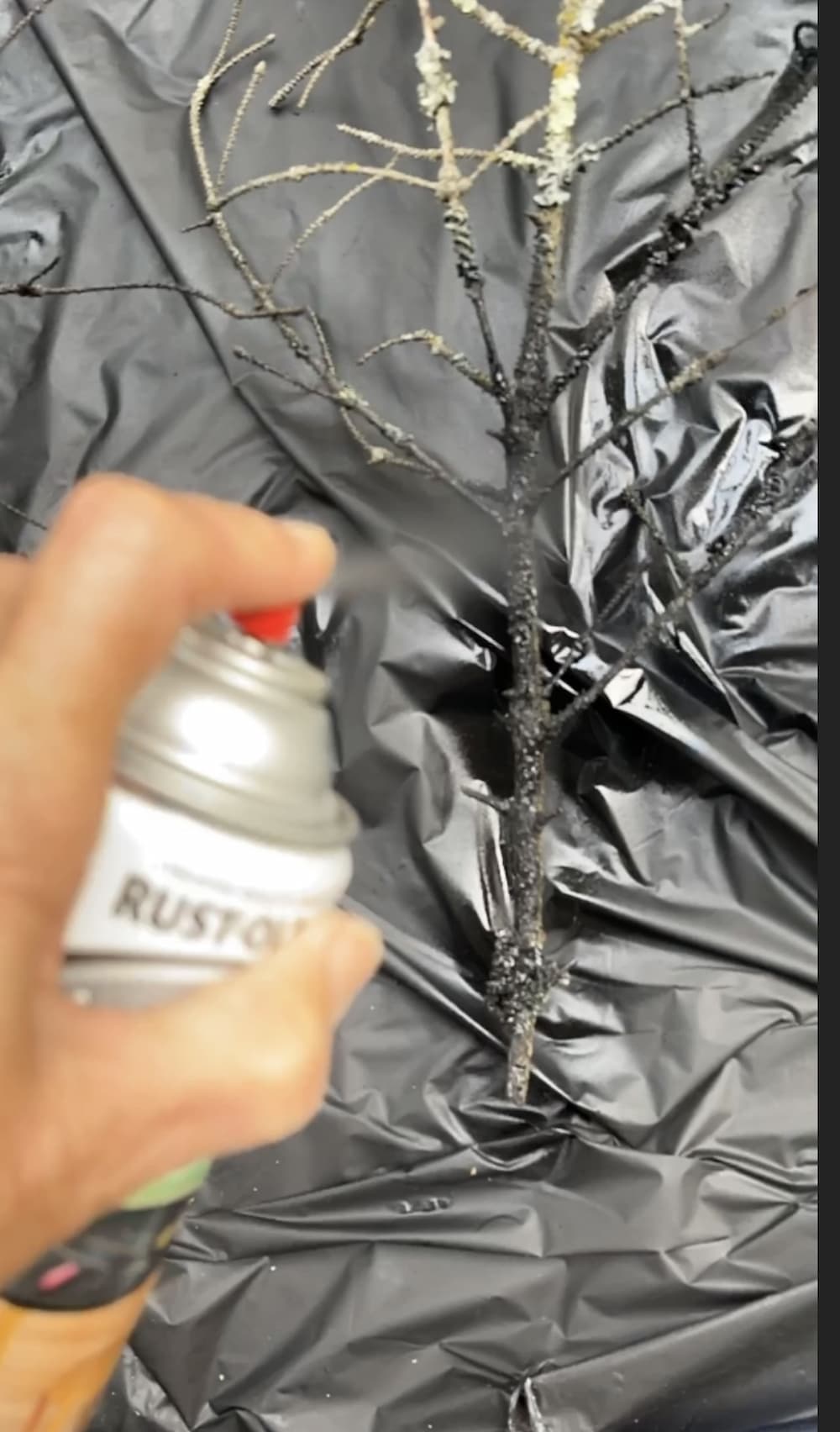 I added the crow and couldn't resist making him a hat and collar.
For that I used a cupcake liner.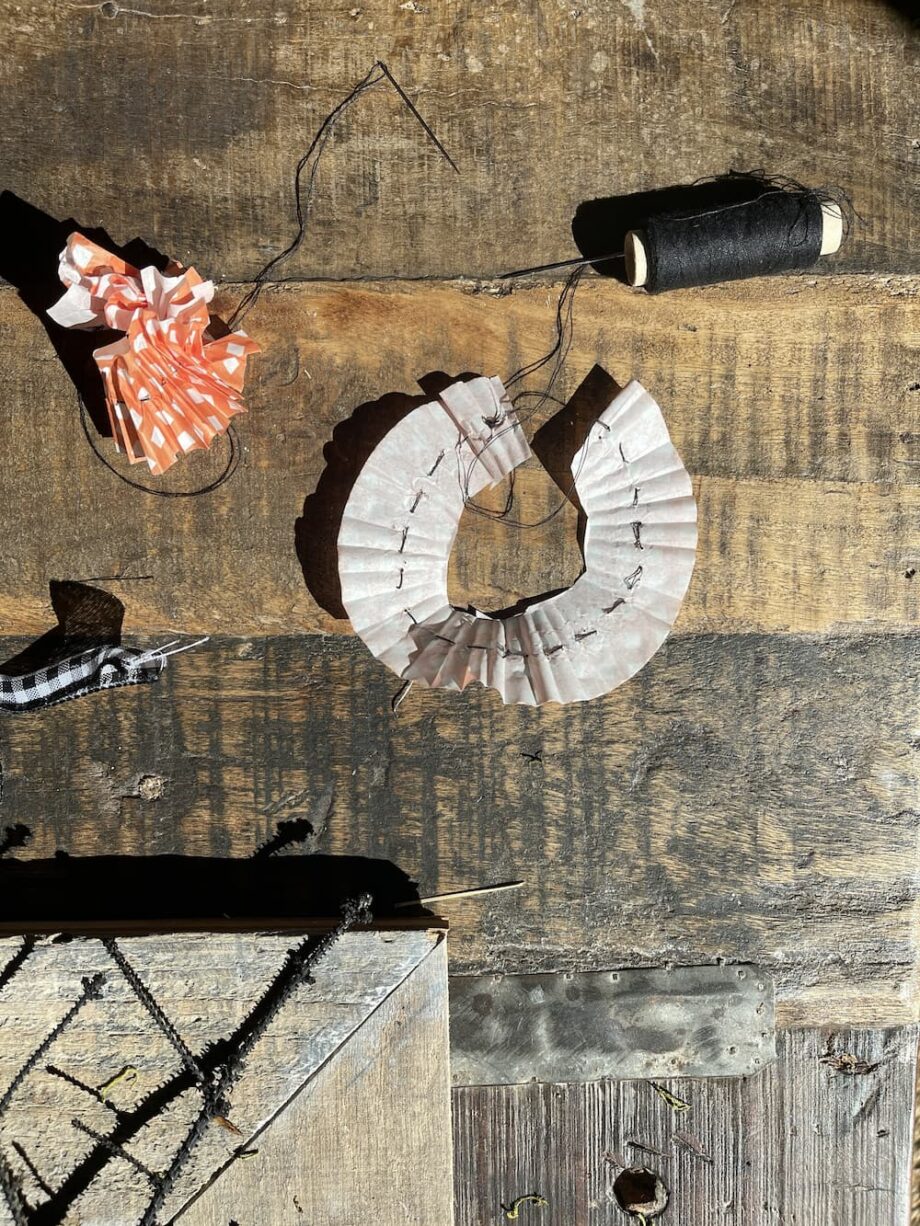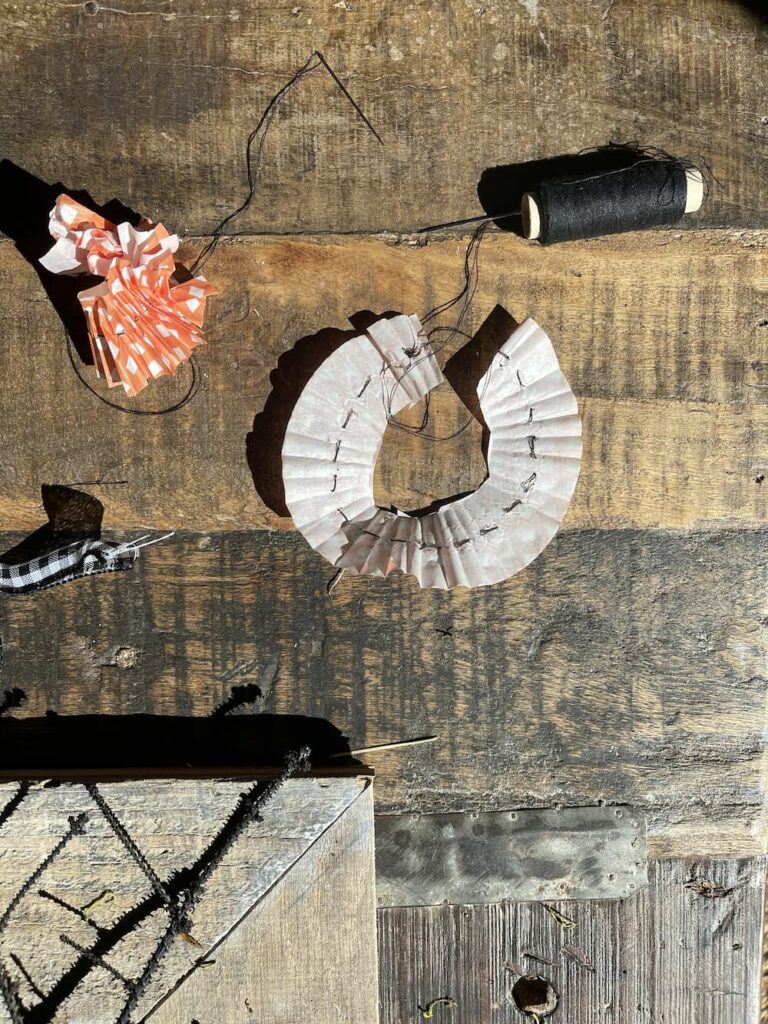 To make the collar, I cut the bottom of the cupcake liner out, and then folded the sides like an accordion. Next, using needle and thread, I wove the thread in and out and then pulled it tight to make it gather.
I glued it together and glued the hat on.
To finish the wreath, I used a small strip of buffalo check ribbon in black and white.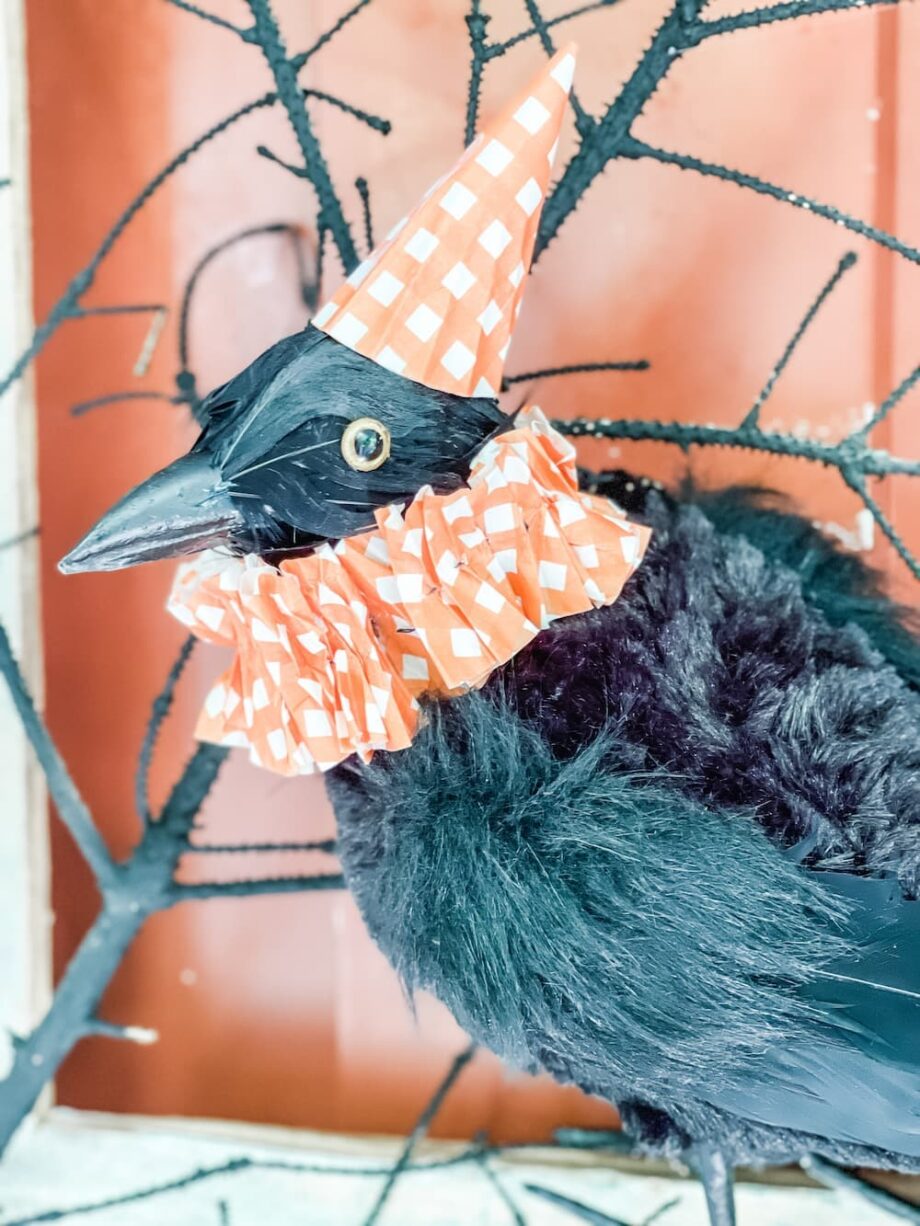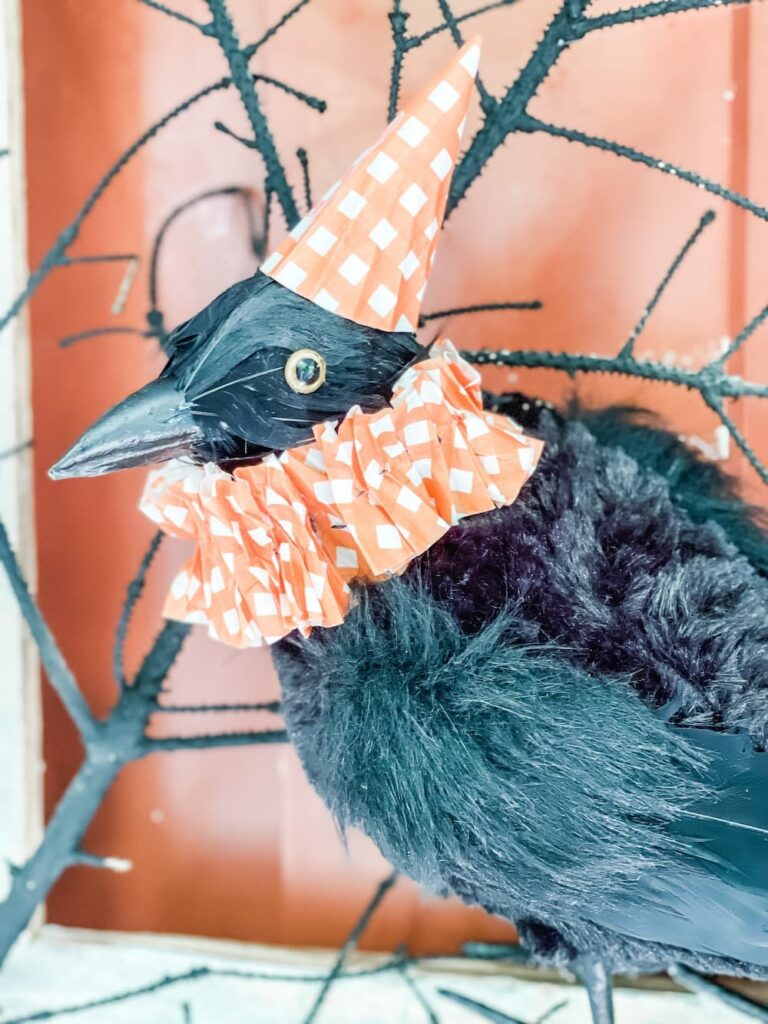 He looks amazing on the mantel or hanging on the wall. A perfect decor for a Halloween gathering.
SUPPLIES NEEDED
PALLET (FRAME WAS 16 x 20)
CROW
CUPCAKE LINER OR SCRAPBOOK PAPER
BRANCH
SPRAY PAINT
RIBBON
GLUE GUN W/GLUE STICKS
A VARIATION IDEA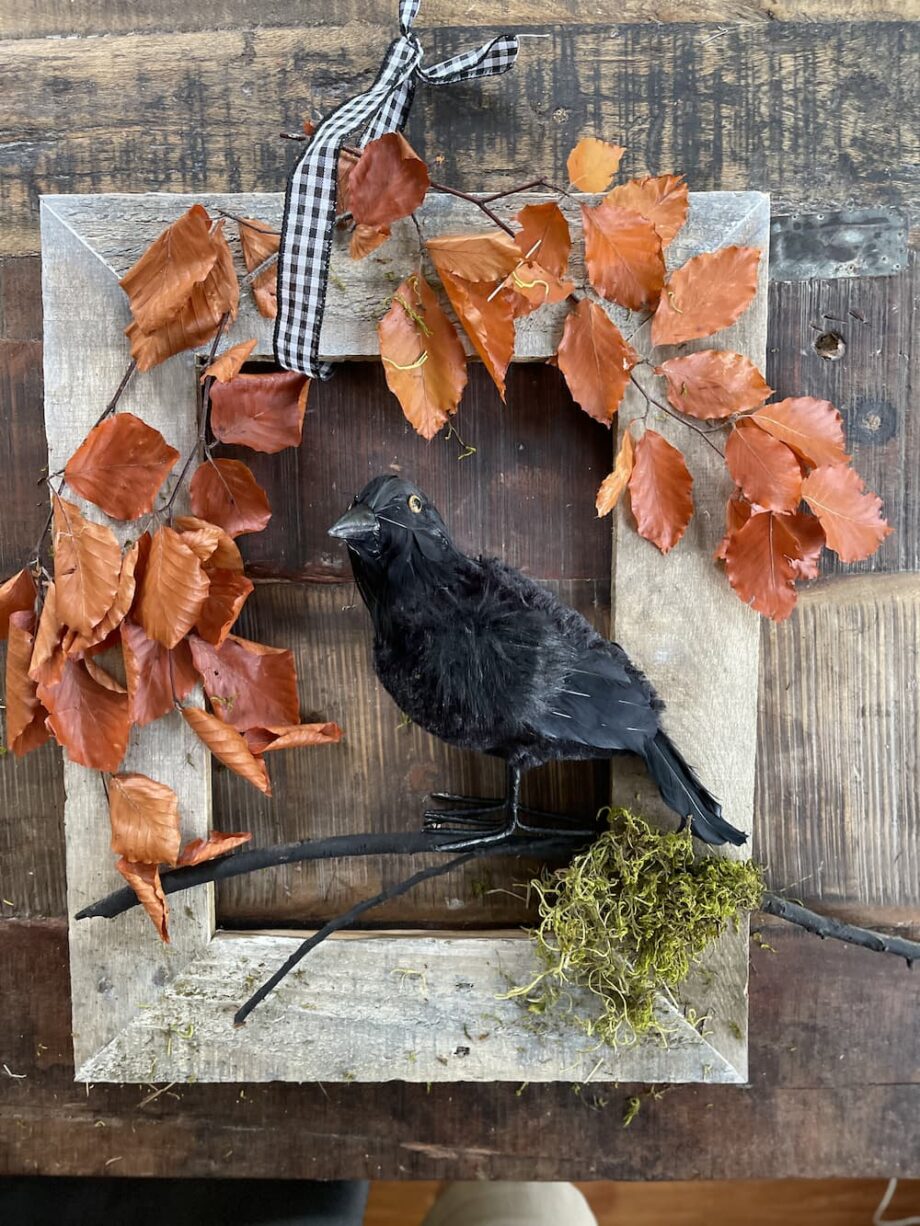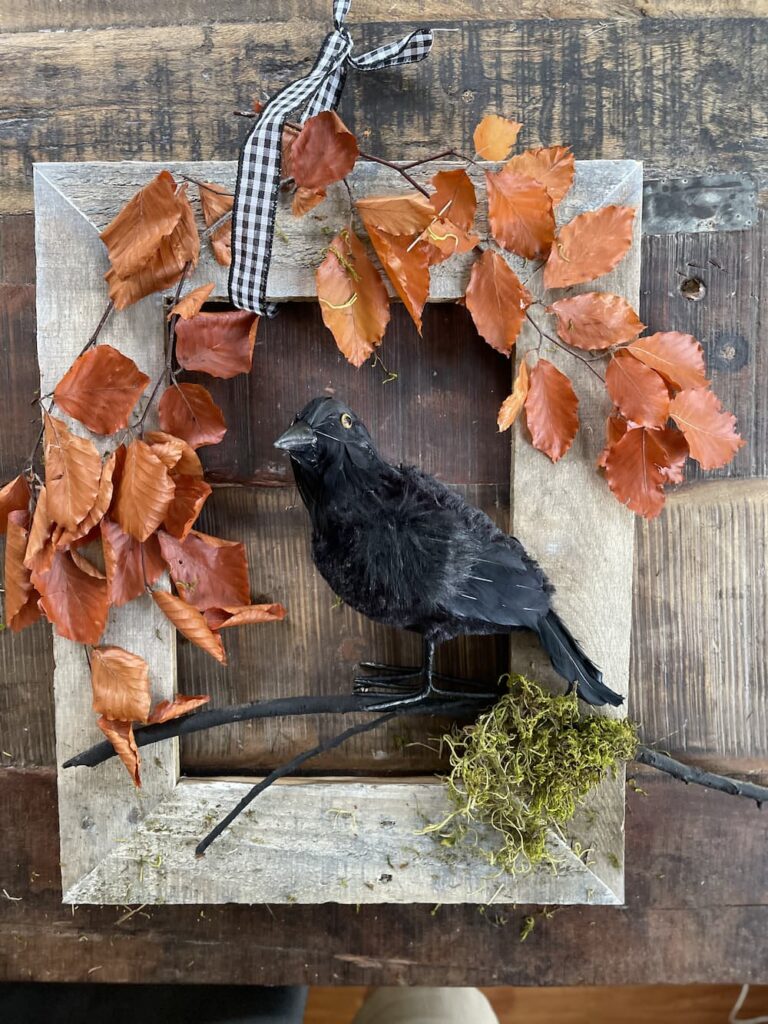 PIN FOR LATER
WITCH LEG DIY HALLOWEEN WREATH
The base of this wreath was another frame, hmmmm, I wondering if I should rethink the title?!
This is one of two oval frames I found a few years back at a thrift store.
They had portraits of children in them.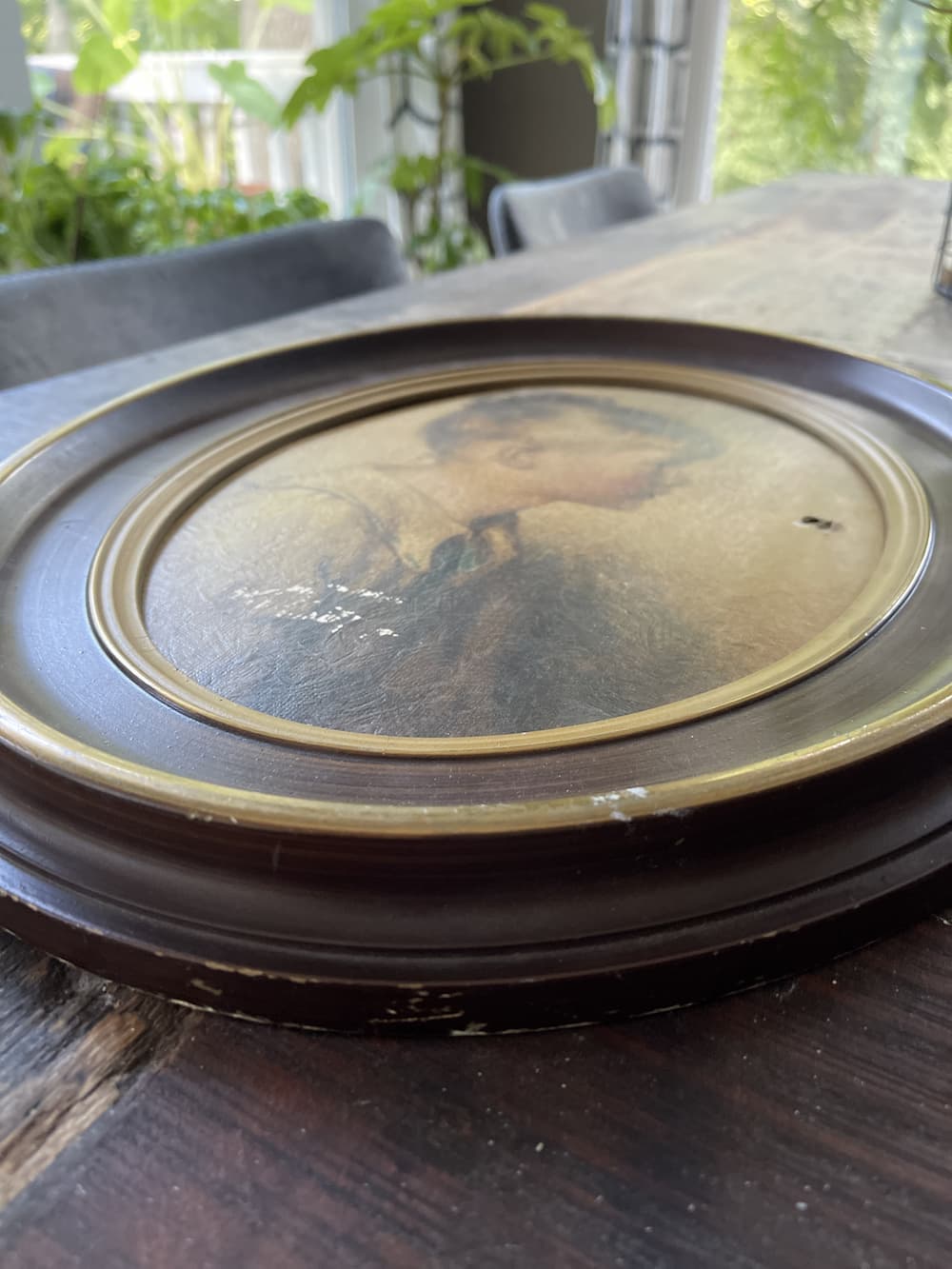 Boy did I hear some thoughts on destroying (removing them) the pictures.
On my behalf, I think I gave them new life, like with a SPRING WREATH I created with the other frame.
Today I am sharing the easiest and cutest idea for a fun wreath, using this oval frame. The first step was to clean off the frame, then I painted it with Dixie Belle Terra Clay Paint in Marigold.
It took 2 coats to cover the brown.
It is the most beautiful muted orange color.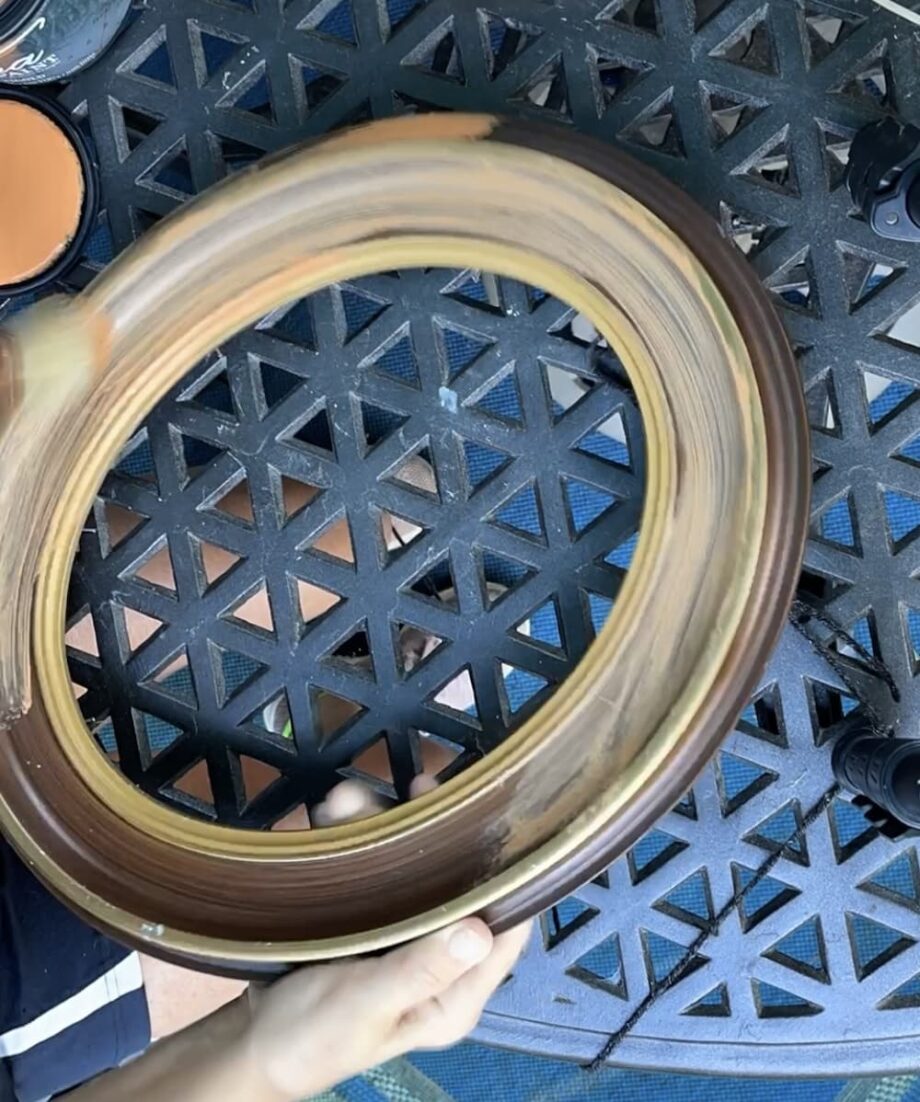 I'm a little obsessed with it this year and I now have a few pumpkins that color.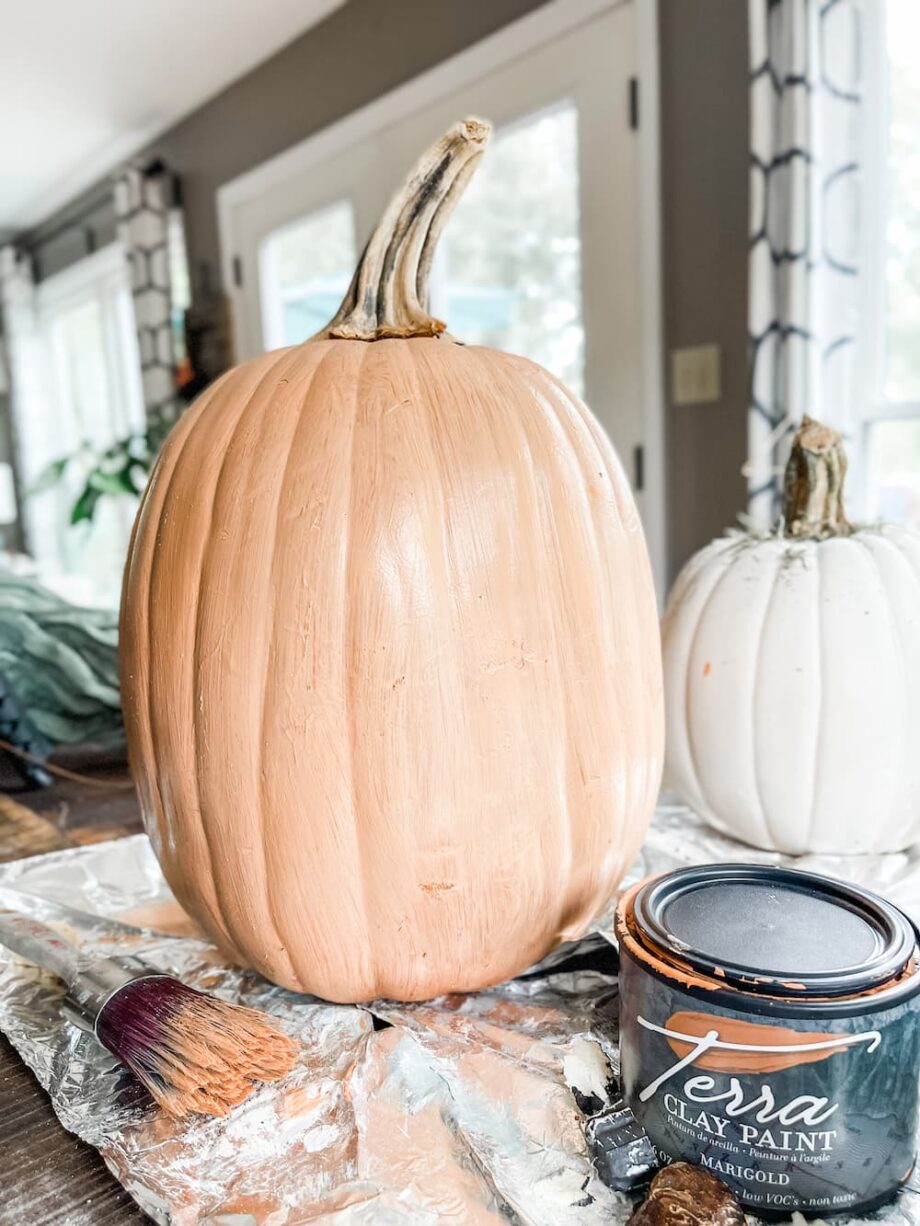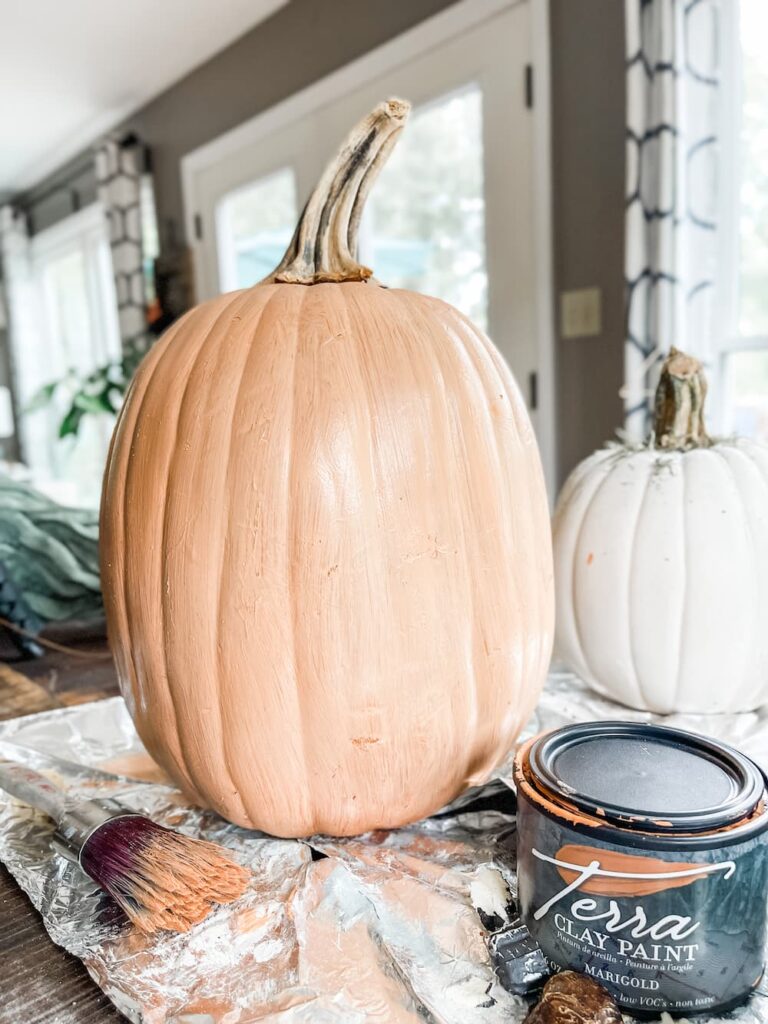 I bought witch legs and I tucked them under the picture hanger. Then I glued them onto the back of the frame.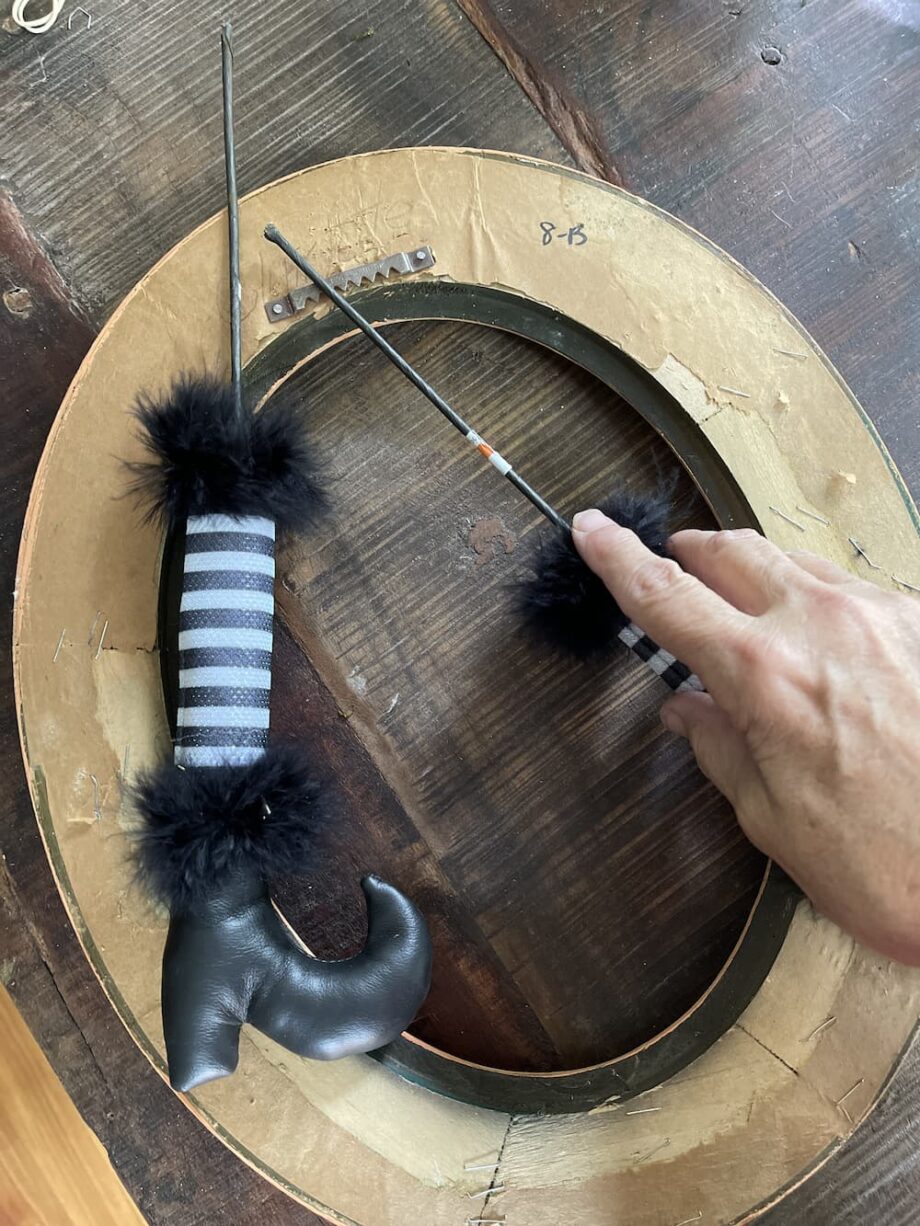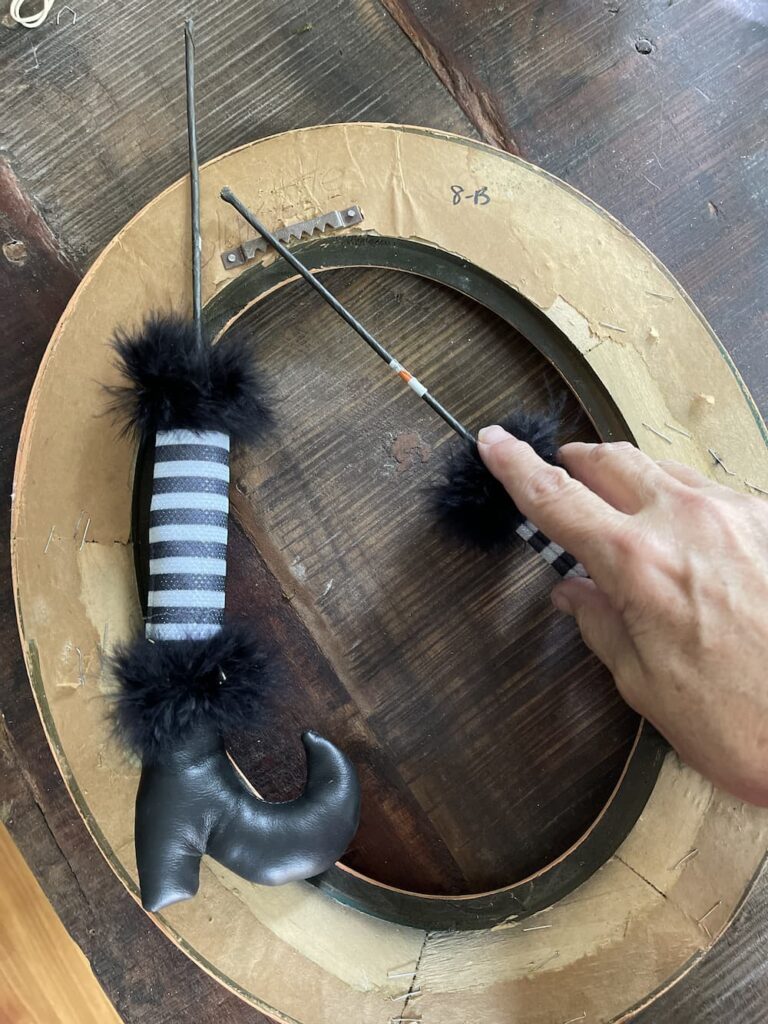 It was that easy. I am hanging it out front on the porch. I think it will be adorable with a light shining on it.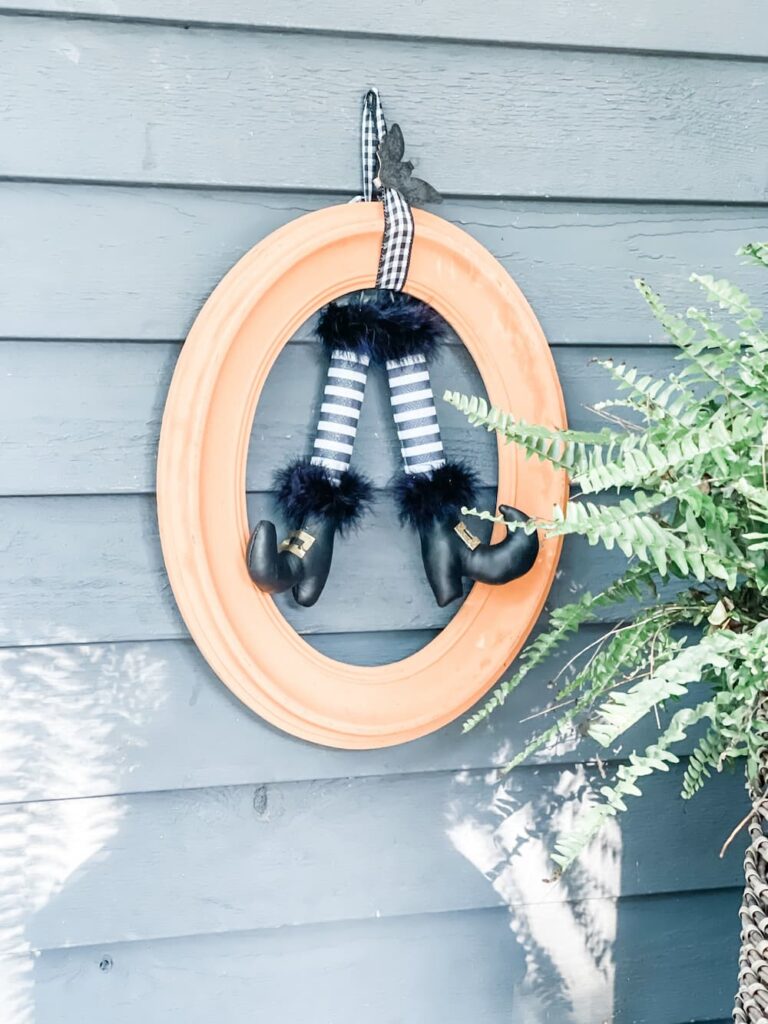 Next time you have a few minutes, you could make these in an afternoon or evening.
I did say I was a little obsessed with Halloween this year, below is a peek at another Halloween related gift idea I made.
Thanks, I'm glad you stopped by. I really appreciate you coming to my little corner of the blogging world.
Let me know if you get in the spirit of Halloween and recreate some fun wreaths at your house.
XO, Regina
I am an Amazon Associate and will receive a small commission if you purchase from these links. This is at no additional cost to you.
Shop This Post