Hello and welcome to Lately on the Lake. A behind the scenes from Saved From Salvage. I hope you've had a great week! Come see mine.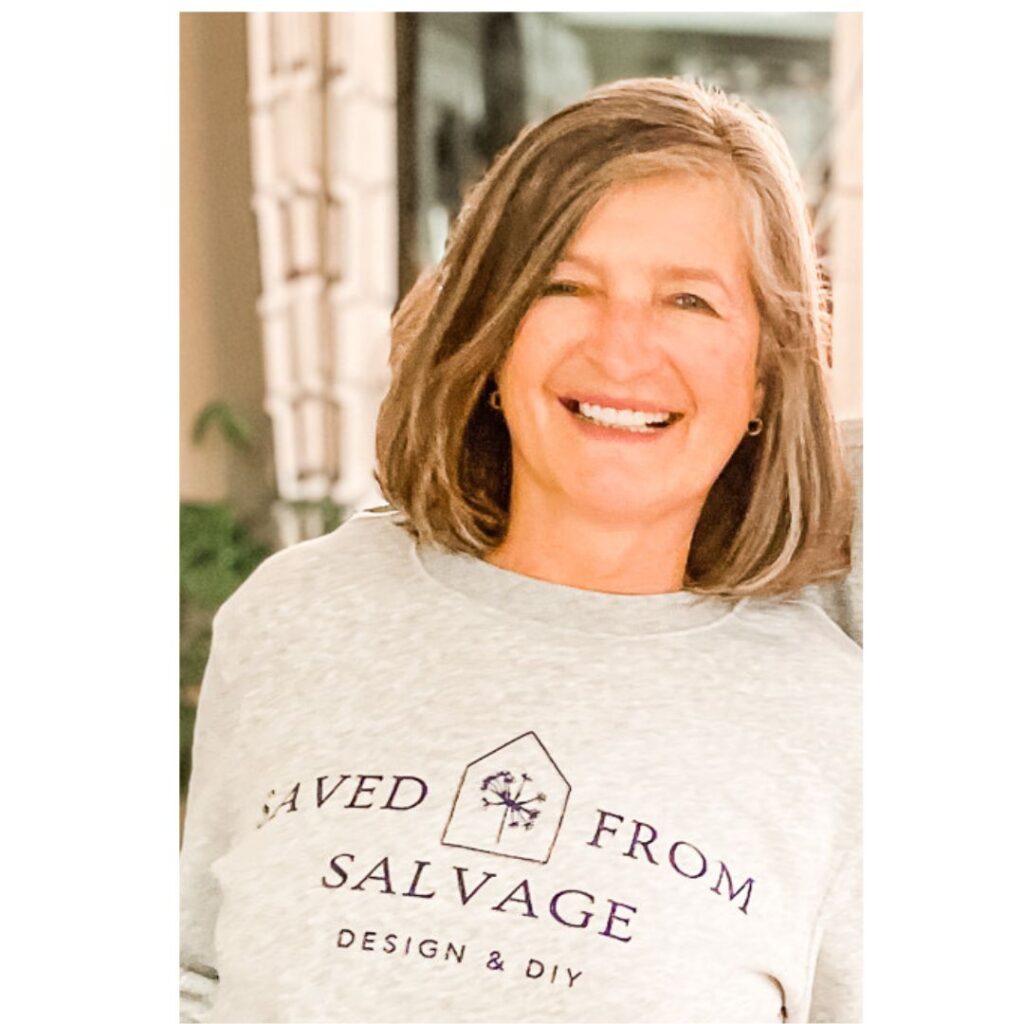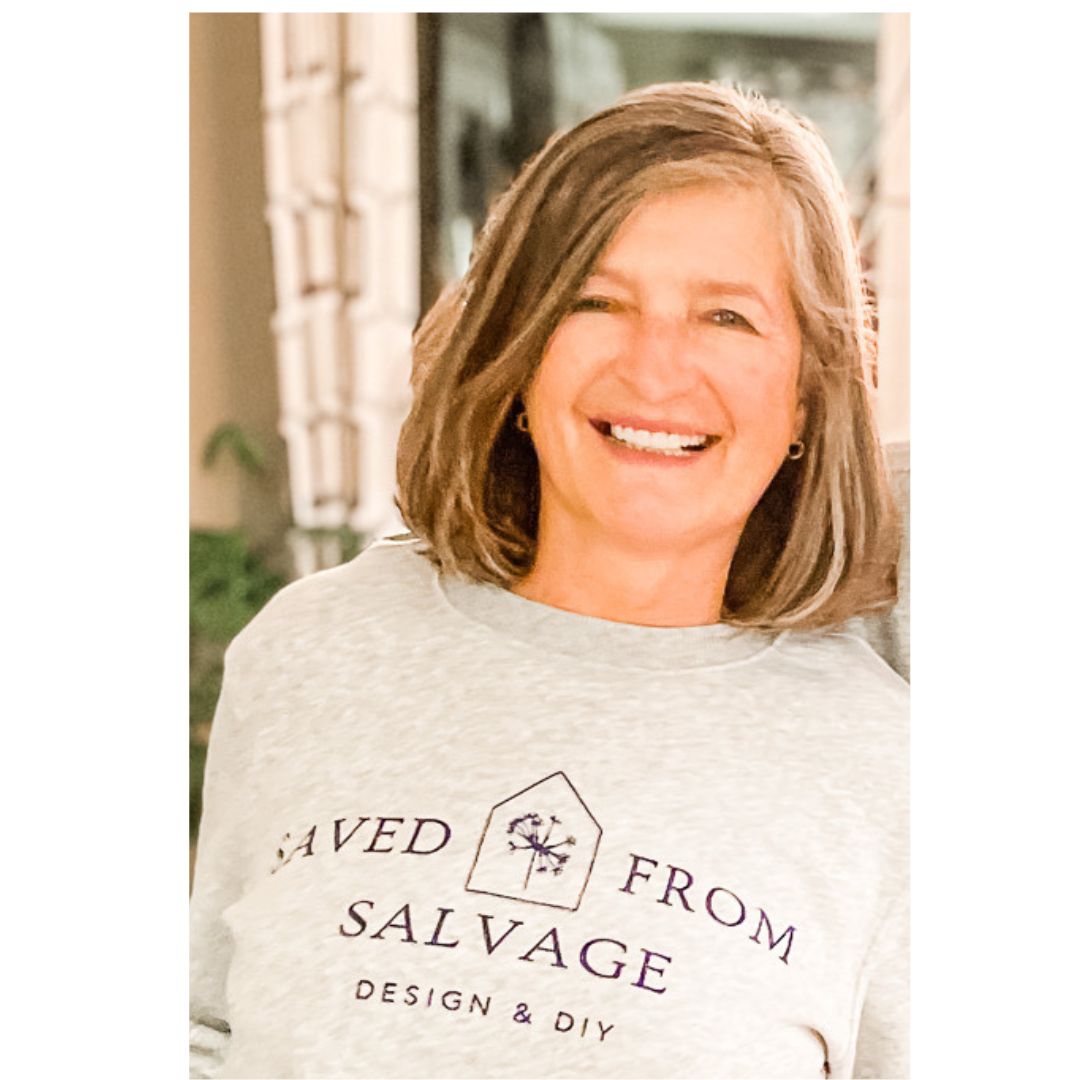 WHAT I'VE BEEN UP TO
I finally got my post on my DIY Live Edge Table completed and shared. Make sure you come see just how easy it was to make. You can see it here.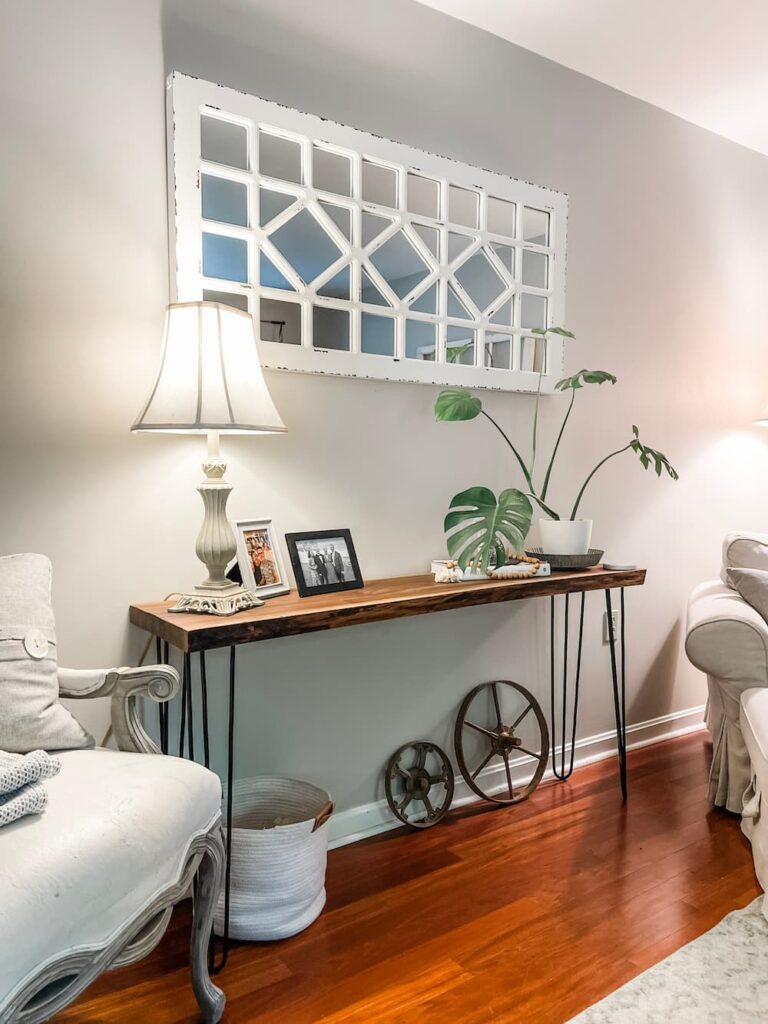 We hosted a Mother's Day luncheon at work and we had corsages, yummy food and homemade desserts. I made 6 Coconut Pound Cakes with a lemony coconut glaze and chocolate covered strawberries.
It was lovely to serve all of the wonderful moms and some hubbies too.
I used old books that were my mom's for centerpieces and made signs that said "Mothers are always part of our story."
A few scenes from the event.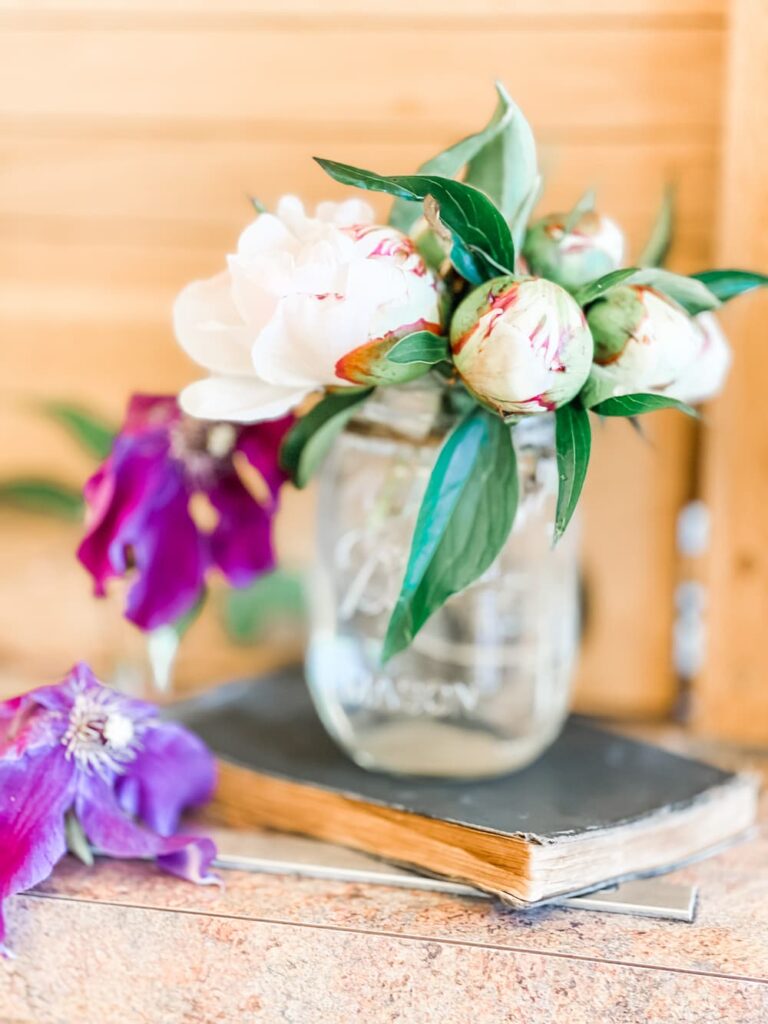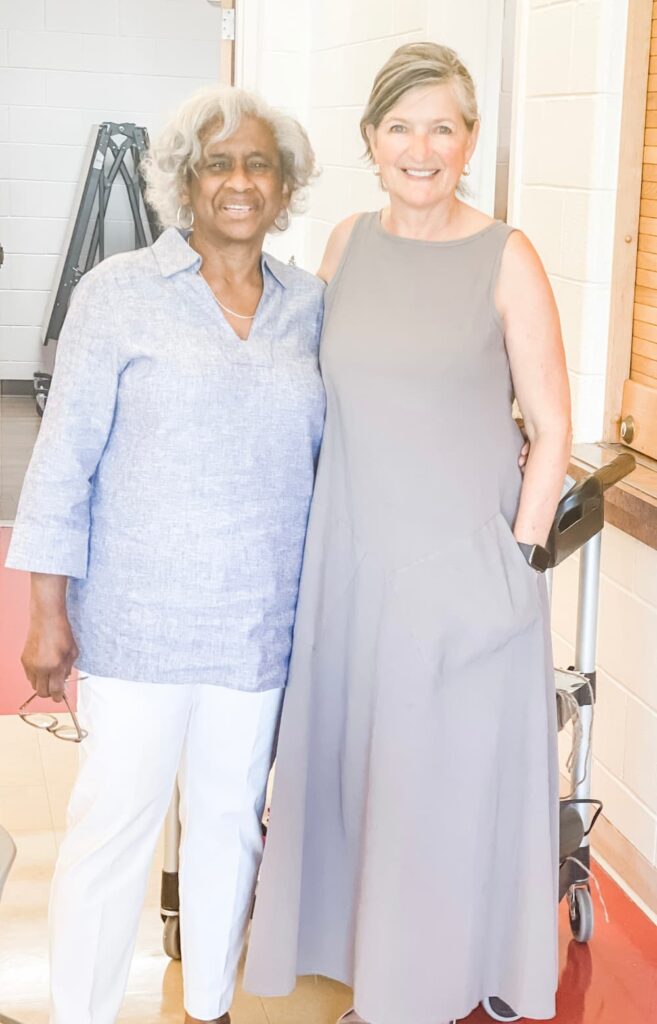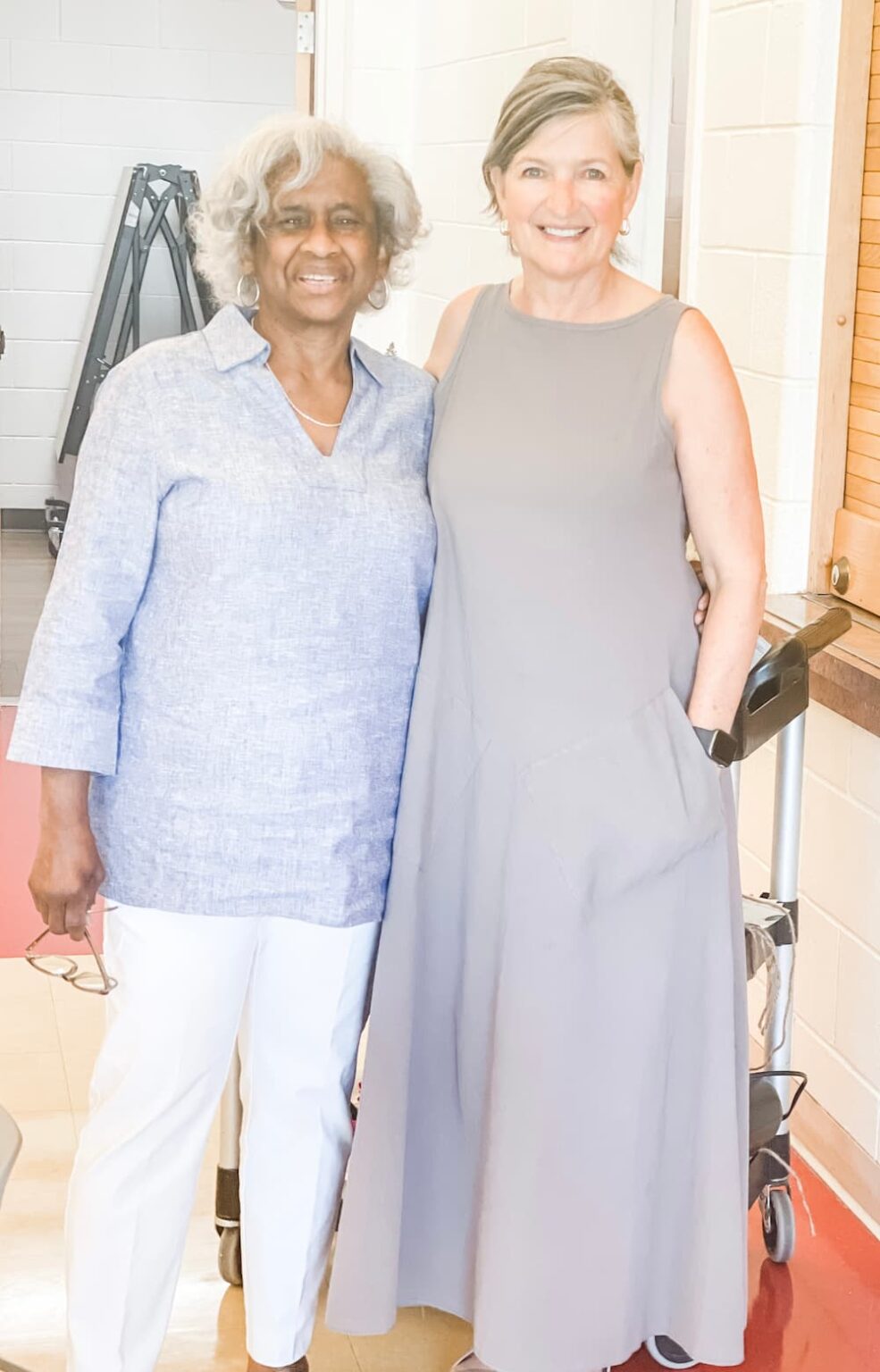 Last weekend we had a great time in our quick visit to Connecticut to celebrate the wedding of Carmine's niece. It was on a beautiful lake and the weather was absolutely perfect.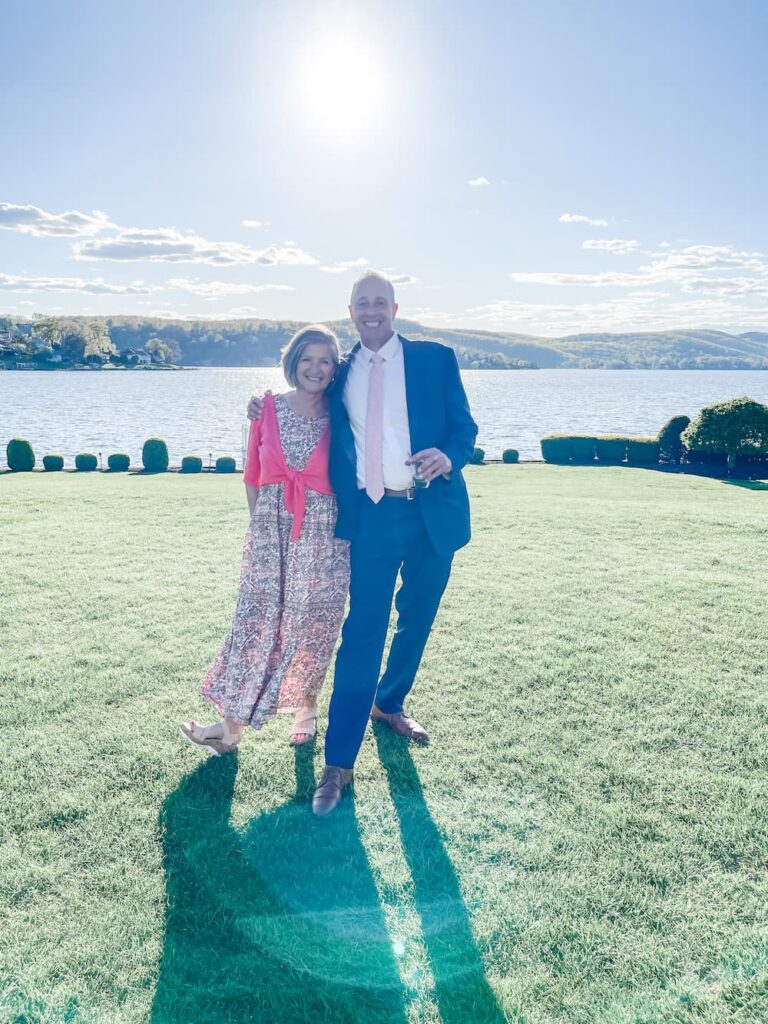 A big shoutout to a dear friend who spent the night with the pups for us last minute. Nothing like sleeping with 170 lbs of dog.
I went to the retina specialist this week and my eye is doing great. It seems like it took a long time but I'm very happy with the results.
Now maybe I'll be able to track my ball when my son and I golf on Mother's Day. That is our go to activity on Mother's Day. No better way to spend a few hours together.
Last night we headed out for our first paddle of the season, we saw kingfisher, beaver, herons, and baby ducks.
Are you a nature lover? There is something so peaceful about paddling in the evening.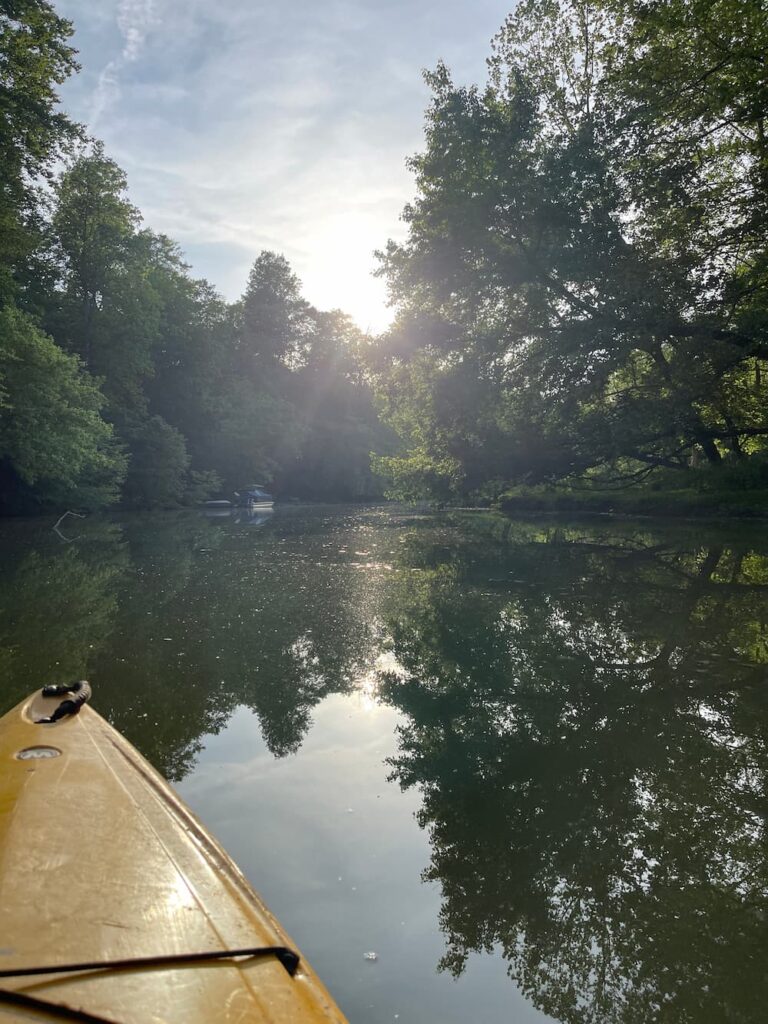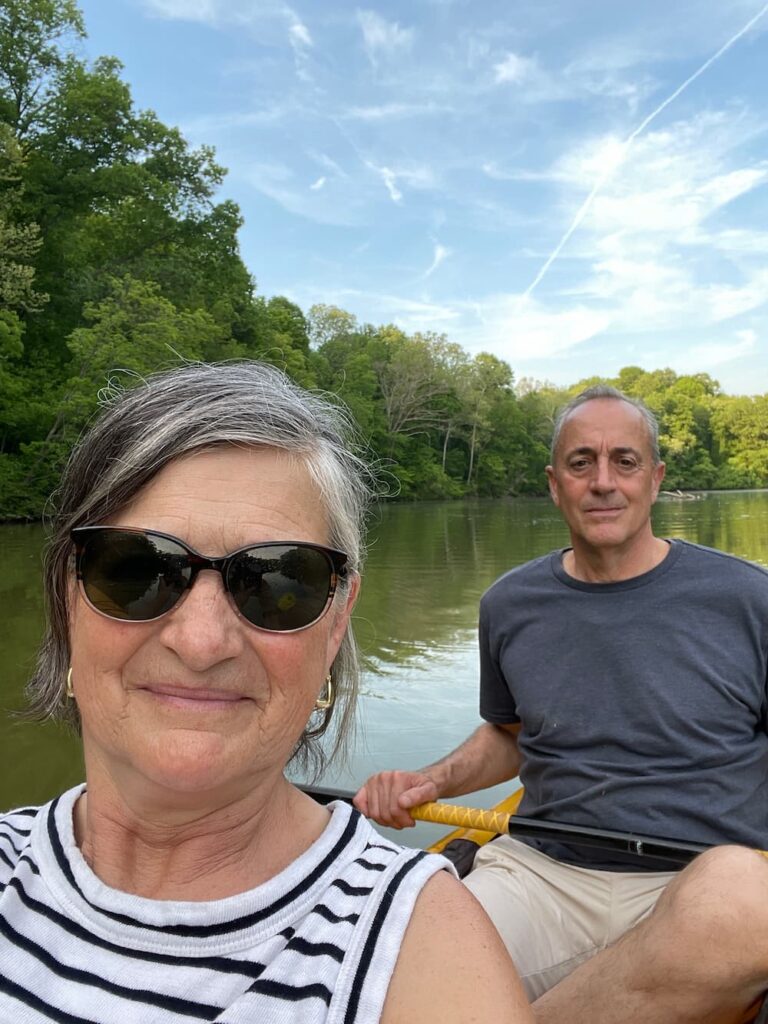 WHAT I'M WORKING ON
I'm finishing up some fun wall art for my house for spring and can't wait to share that with you.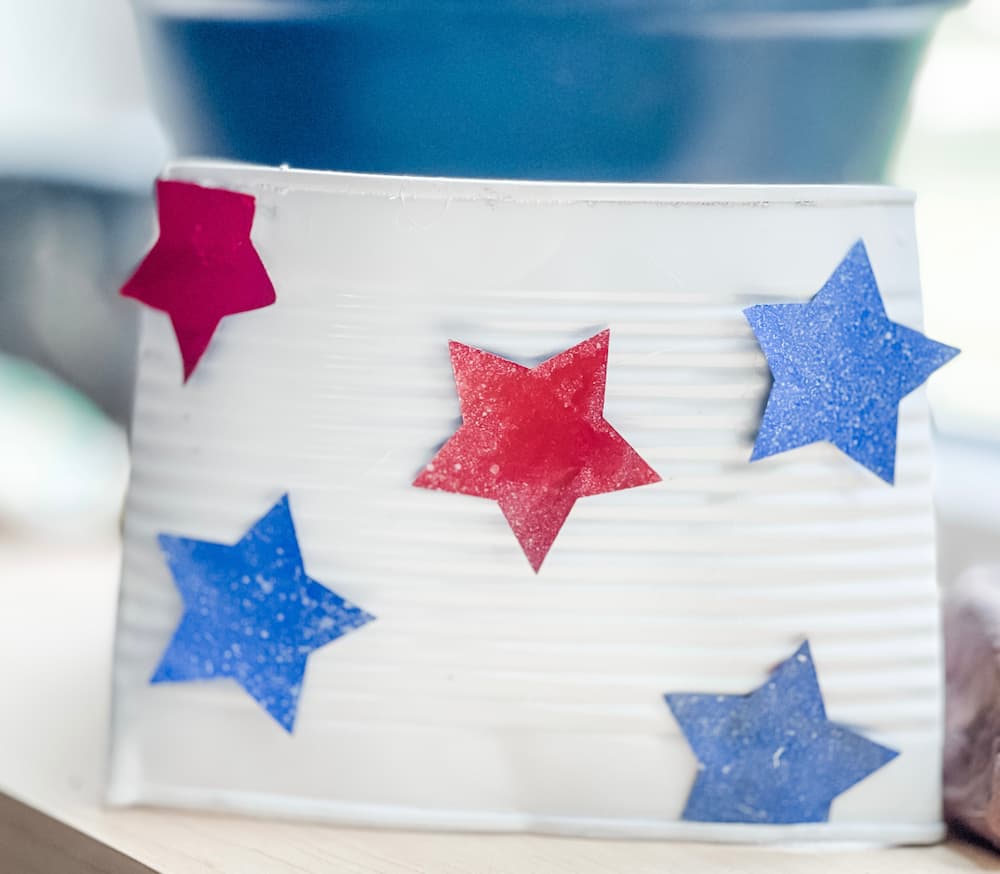 A few weeks back as part of the Handcrafted Society, my friend Rachel from The Ponds Farmhouse shared these adorable tin can flower pots.
I knew I had to make them. We will be creating patriotic decor at work and these are perfect.
Here is my take on it so far.
I'm getting ready to tackle an old thrifted dresser that's been waiting for a makeover.
The deer have already started eating my hostas. Ugh, If you have any good deterrent ideas, leave them in the comments!
Next weekend, sister and I head to Houston to celebrate my niece's graduation from high school and my nephew from college. A quick trip, but a chance to see family is always a good trip.
WHAT I'M LOVING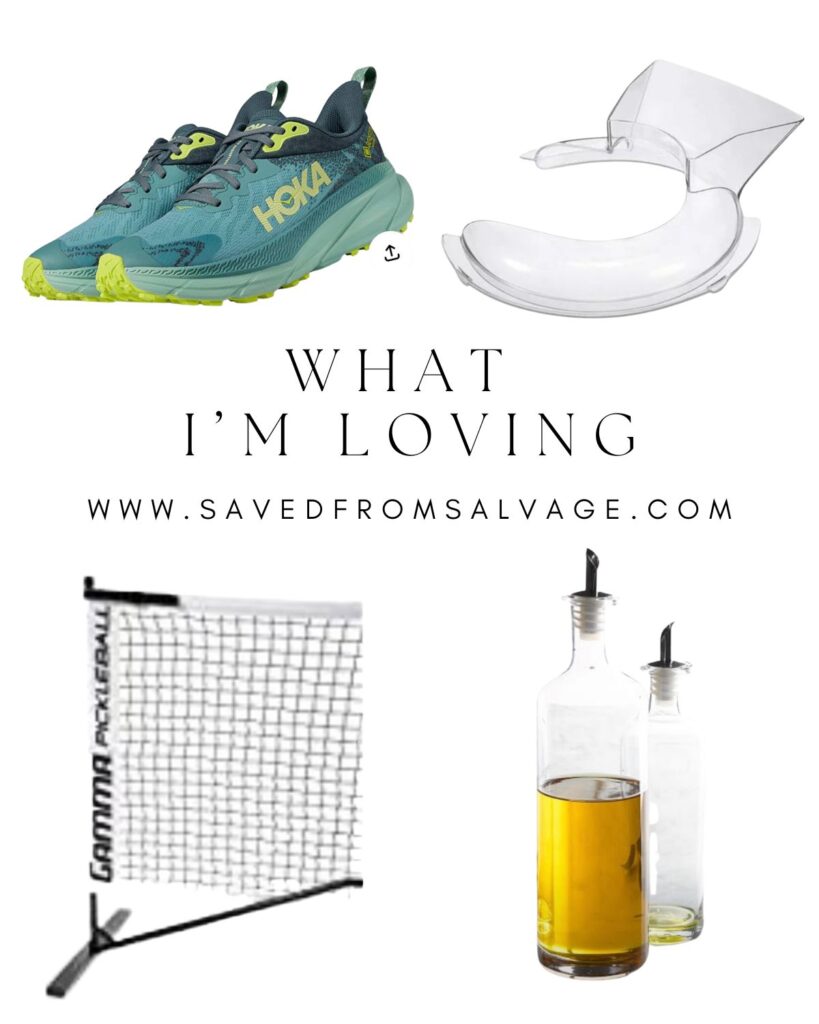 Do you use olive oil daily? We used to get our big ole bottle out of the cabinet until I saw my sister had a small squeeze bottle. We got one and it's so much easier. If you want to kick it up a notch, this simple dispenser would look beautiful on the counter and keep your olive oil at the ready.
Have you tried Hoka shoes yet? I love my running shoes but really needed another pair of trail shoes for the woods around our house. The bottom surface is much better for running on dirt and grasses. After my cortisone shot this week, I'm hoping I can put these to use soon.
Are you a pickleball player? If not, it seems statistically you might soon be. No courts nearby? This portable net is easy to set up in a driveway, blacktop or tennis court.
If you have a mixer that does not have this cover, trust me you need it. It's inexpensive but makes adding ingredients and avoiding messes simple.
WHAT'S INSPIRING ME
Here I share what's stopping me in my tracks this week. Stop by and check them out and tell them Regina said hi.
Do you have an affinity for vintage? I have seen some really fun collections of oyster plates, ginger jars, but this post from Anna at SKYLARK HOUSE talks all about butter pats. They are adorable, make sure you check it out.
It's almost time for all things patriotic and if you are looking for a fun and clever project, you have to see this paint stick flag from Niky at HOUSE ON SILVERADO.
Next up is Nicolle at THE TINY NEST. She shares some amazing recipes and my love for all things lemon and lilac are front and center in the beautiful Lilac Lemonade. It's beautiful to look at too in a clear pitcher.
If you still need some ideas for Memorial Day or you are getting a jump on Independence Day, make sure to see all I shared in my post on "How To Decorate For Memorial Day In Style".
With Mother's Day tomorrow, I always love to share about how we can keep the memories of our loved ones alive in our homes and hearts. You can see that post here.
Lot's of emotions come along with Mother's Day for so many. It can be a difficult time for so many reasons. I know for me, it is and always has been about making memories. If you'd like to see what Mother's Day means to me, you can see that here.
I hope you have a wonderful weekend. It's a little rainy here today and I'll be walking 3 pups in it soon.
Thank you so much for stopping by the lake today and I'll see you soon.
XO, Regina