Do you have pieces of furniture that you've acquired or inherited? I'm sharing how to use paint and stain for a quick update that fits your decor.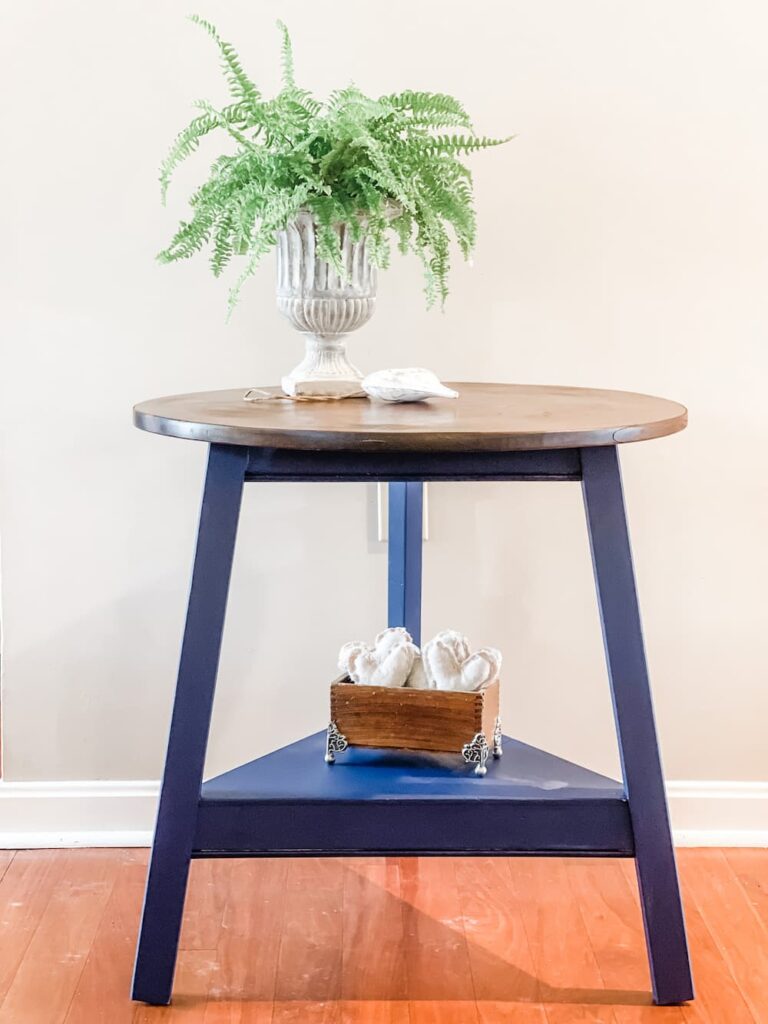 This was a table of my mom's. It's actually pretty large and super cute. The color needed tweaking to fit my style.
Hi, I'm Regina – welcome to Saved From Salvage, I love flipping furniture, DIY projects, upcycling, creating inviting tablescapes and more. I'm so glad you stopped by.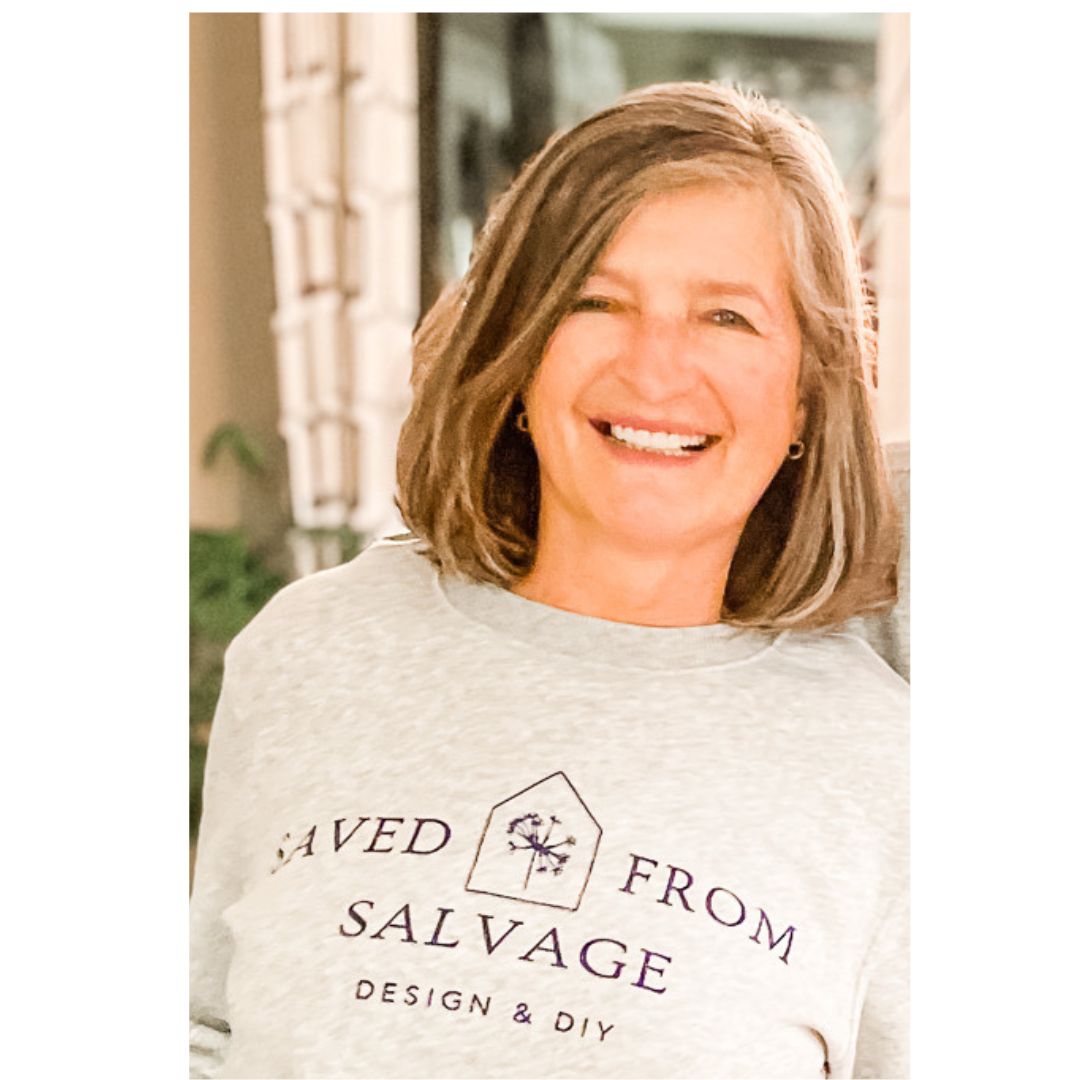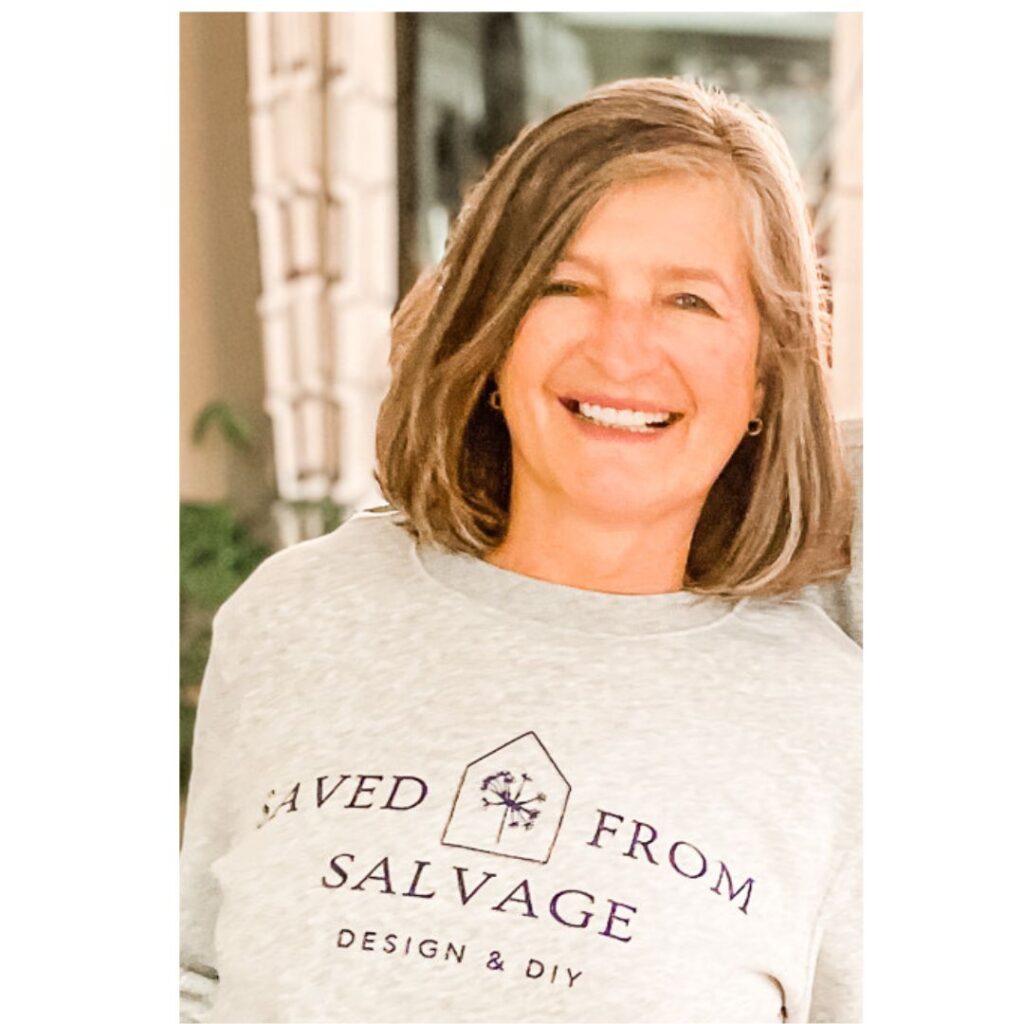 CLICK HERE TO SIGN UP FOR MY WEEKLY NEWSLETTER
QUICK UPDATE SUPPLIES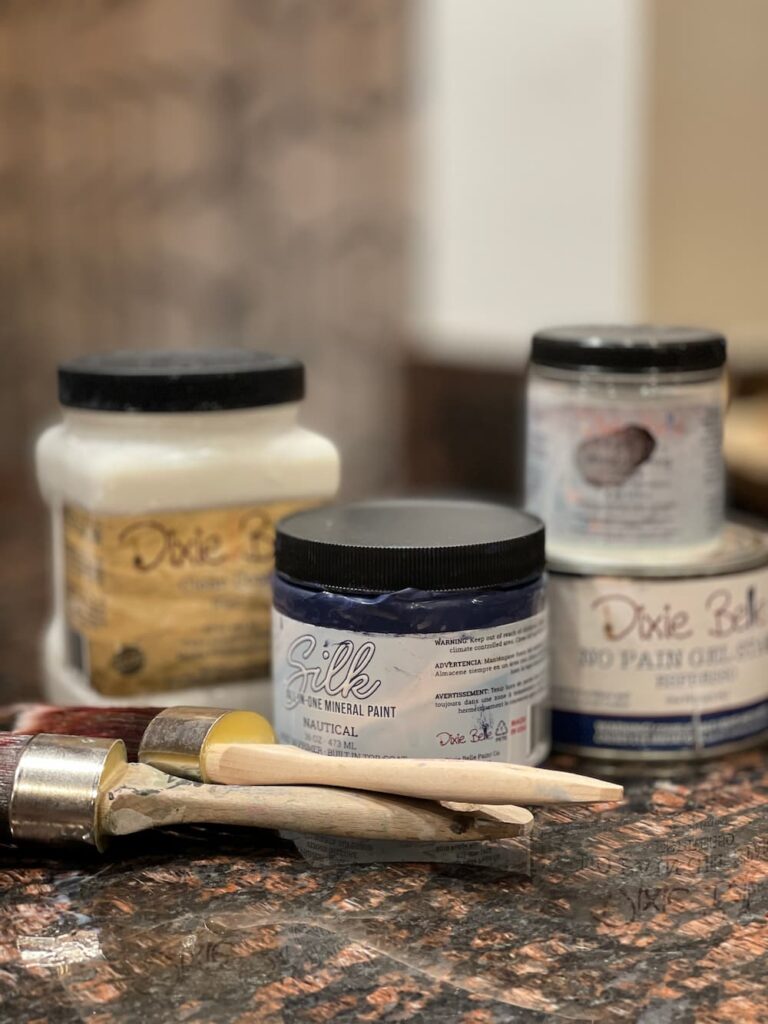 Brush
Rag
Sponge
Tarp
Sandpaper
STEPS TO UPDATE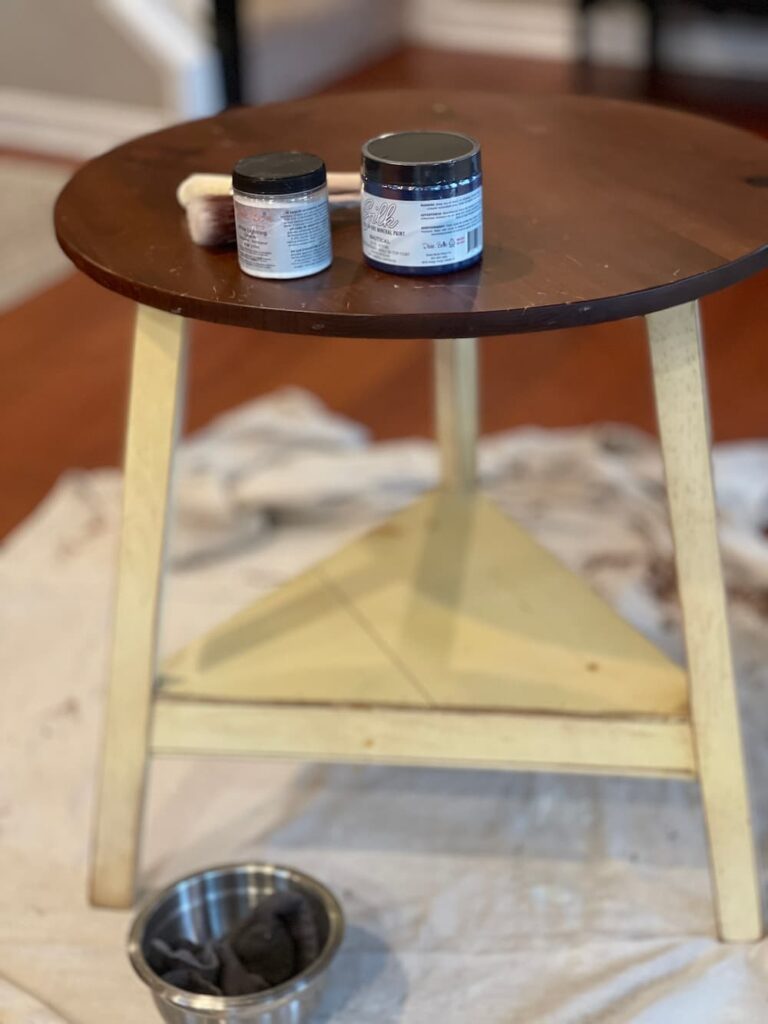 The first step is always to dust then clean your piece. I did that with the Dixie Belle White Lightning Cleaner. You mix it with water and use, either from a bowl or spray bottle. I couldn't find my spray bottle, so bowl it was.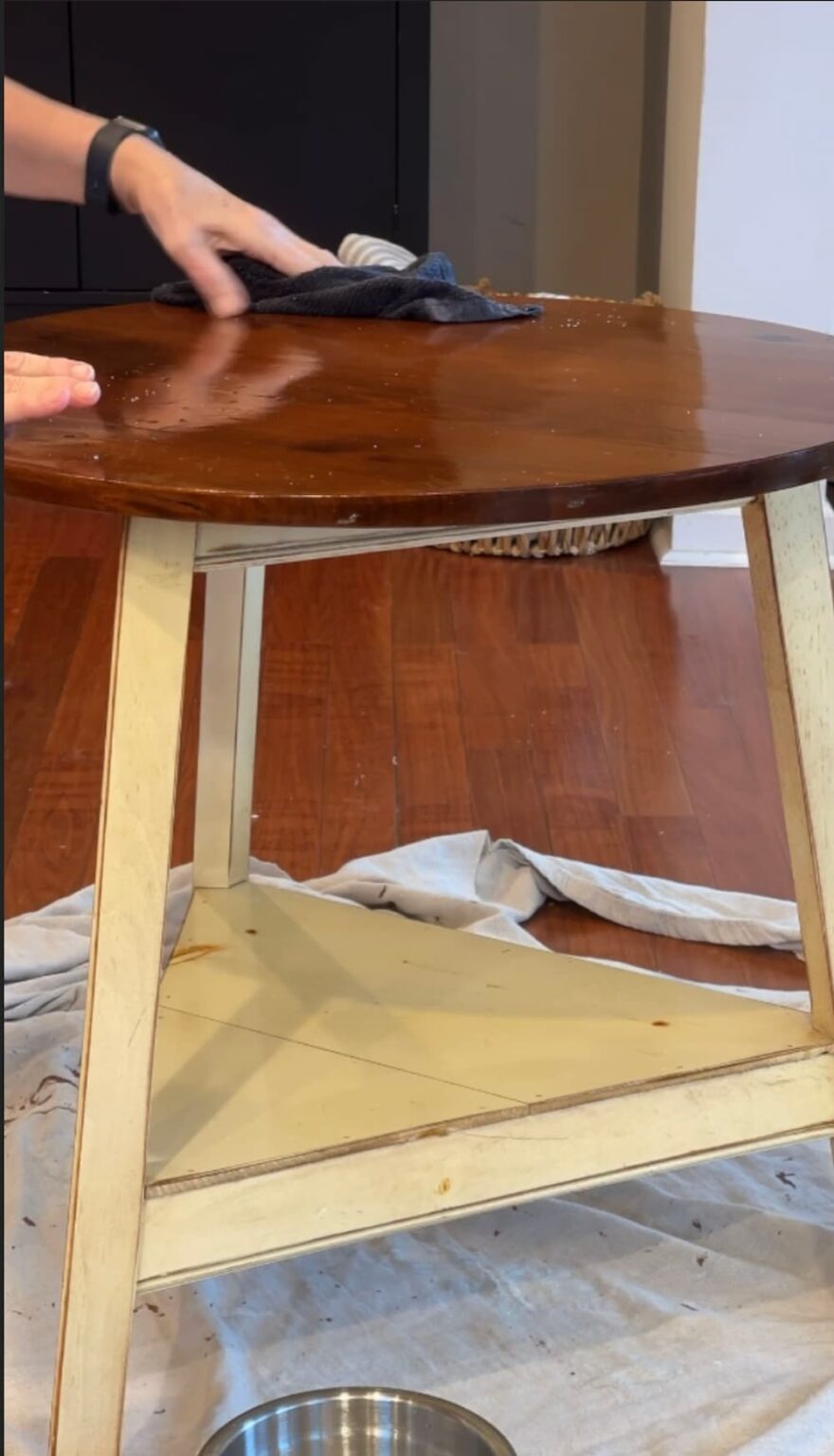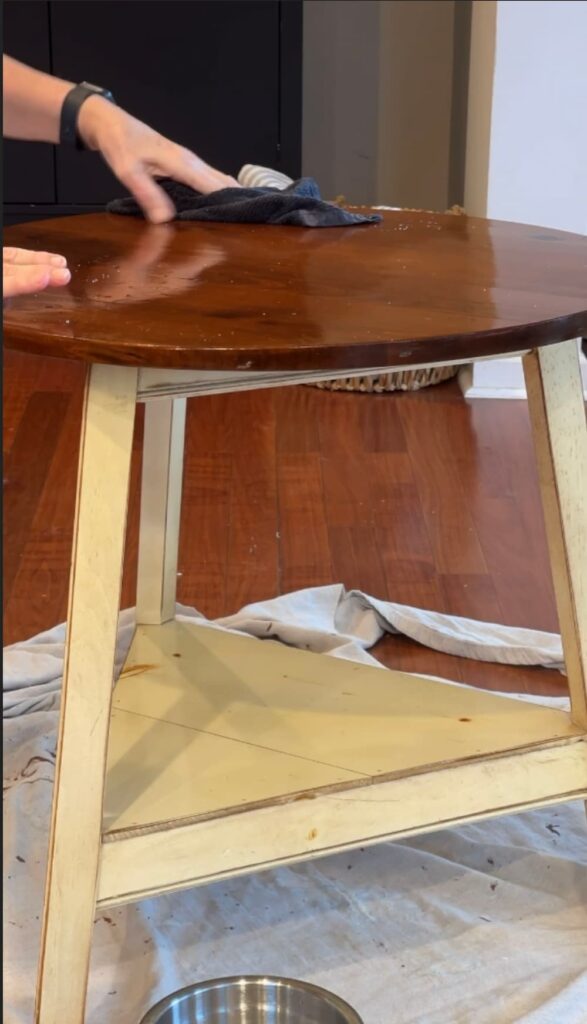 The top had some rough spots, some scratches that were pretty deep. I decided to sand it even though I still wanted a wood top. I also wanted to use a darker stain with the dark blue I was going to paint it.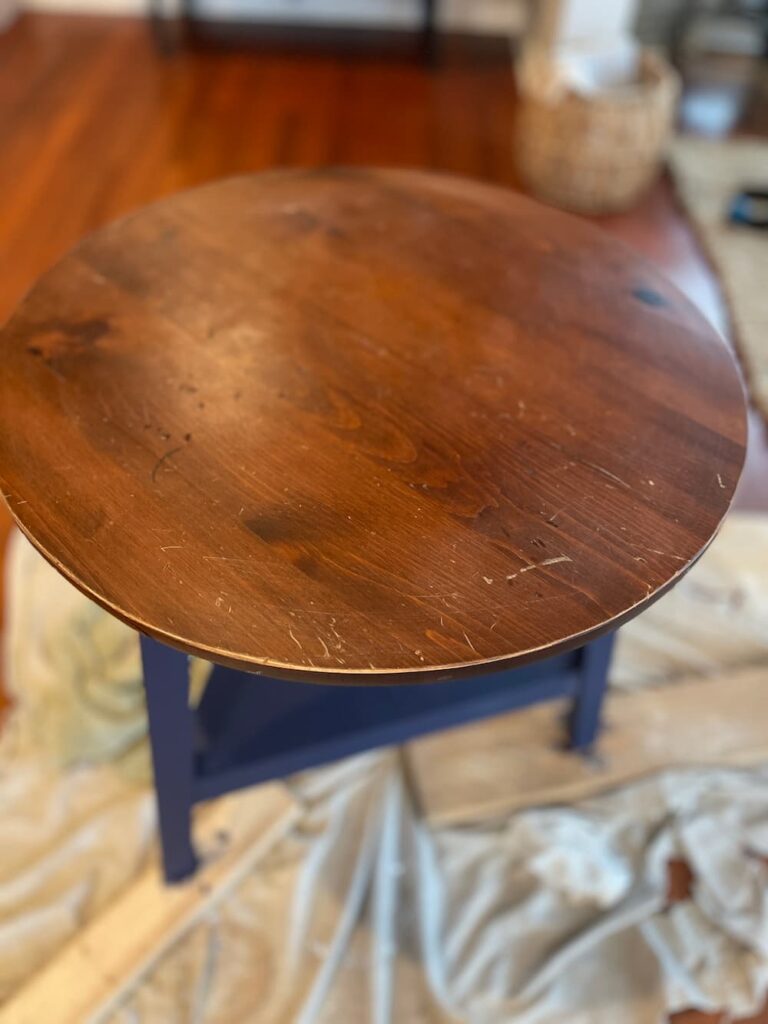 I sanded the top and sides of the top and then dusted it off with a damp rag.
Next I painted the base the initial base coat in Nautical.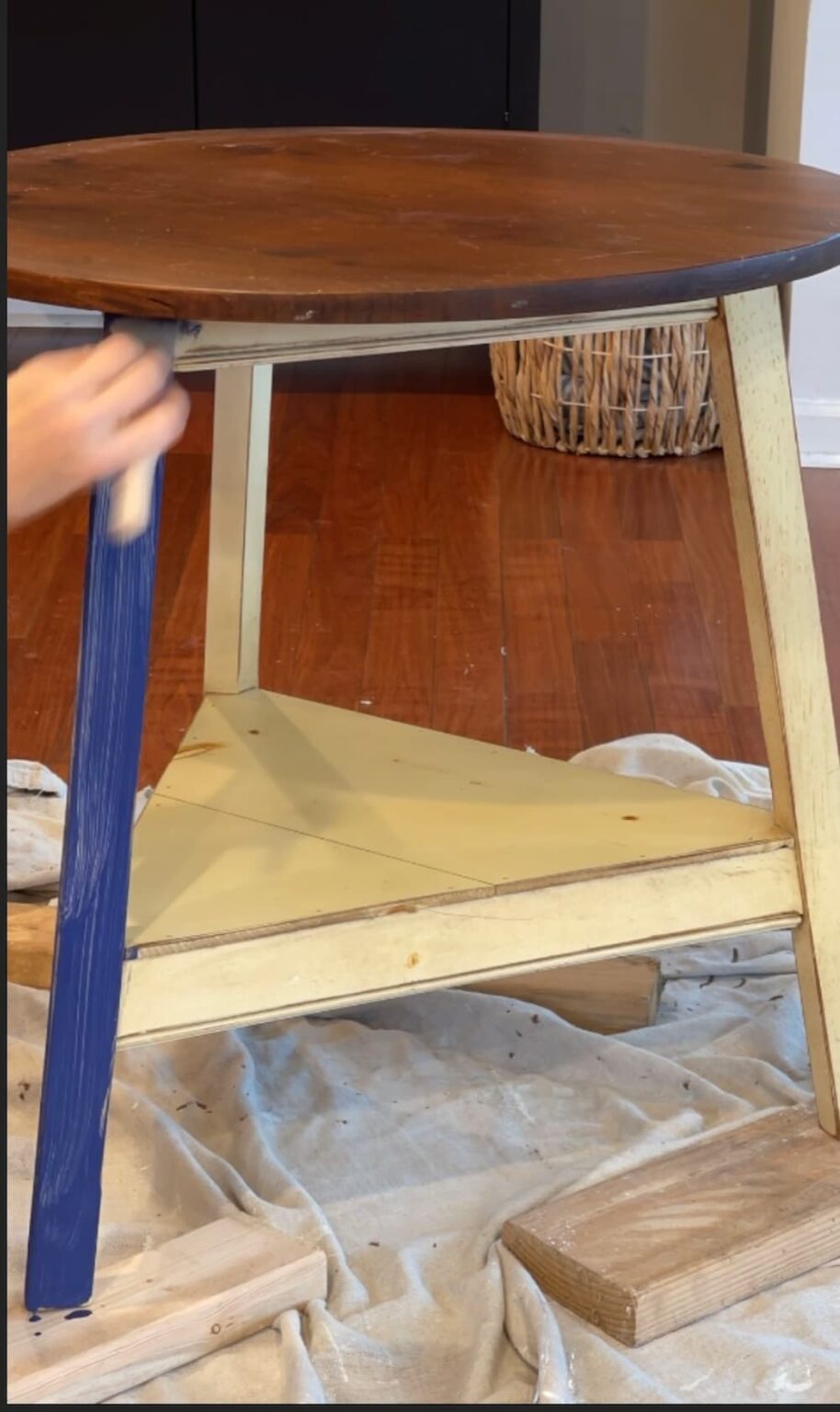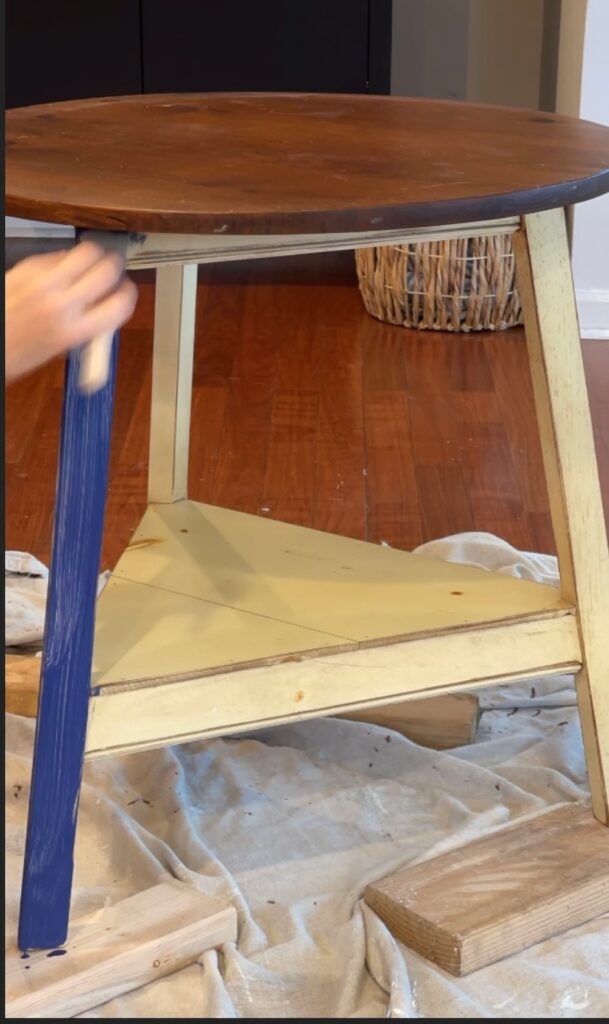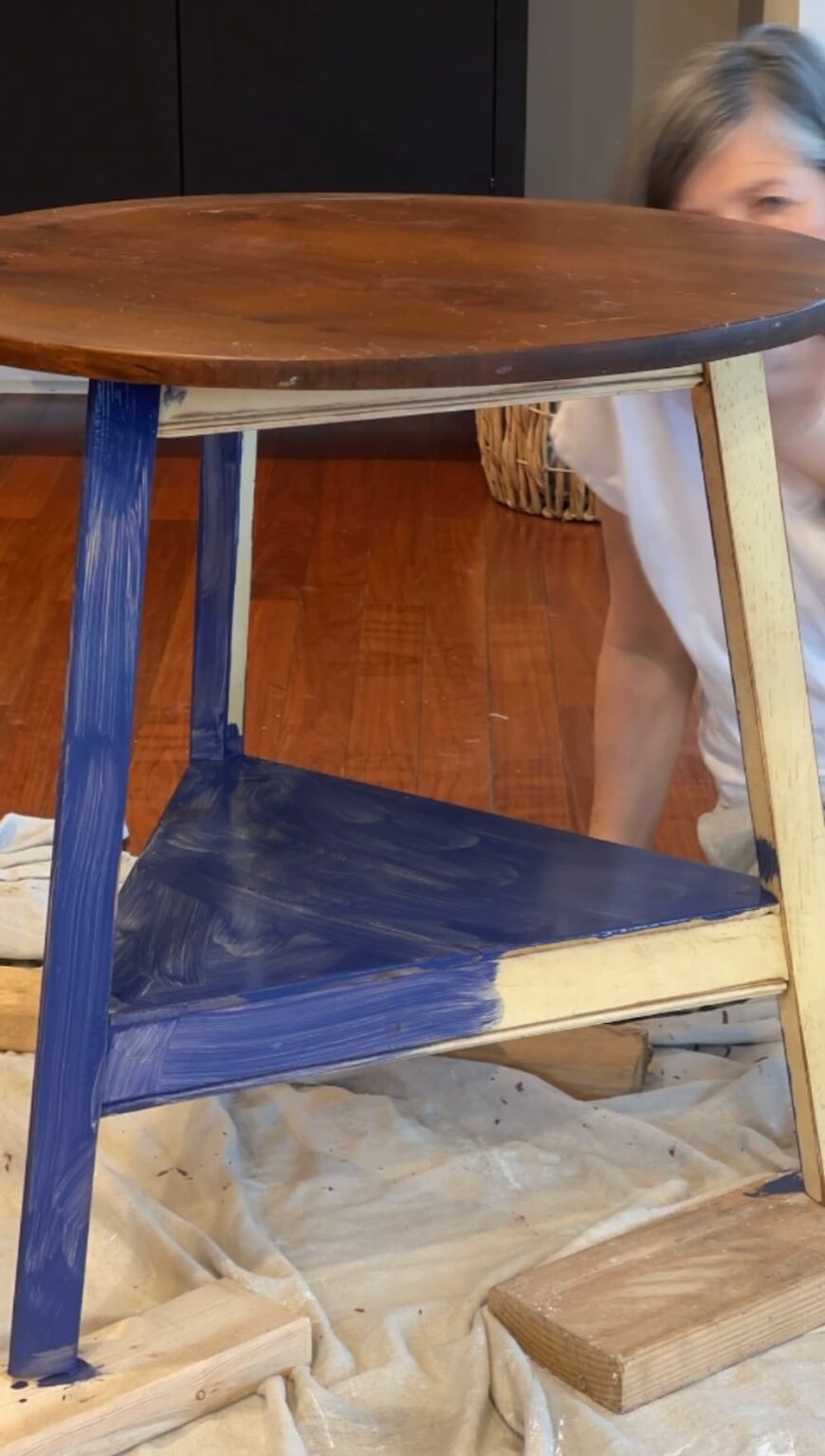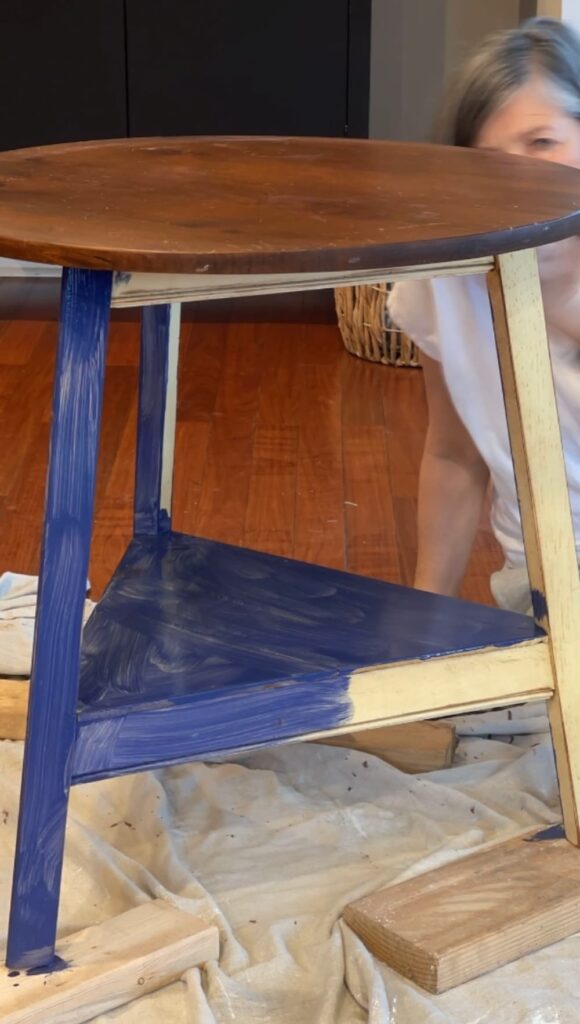 I let that dry for an hour (I was multi tasking) then added a second coat. I think it would have been fine but I could see a few spots I wanted to touch up so I decided to do a light 3rd coat.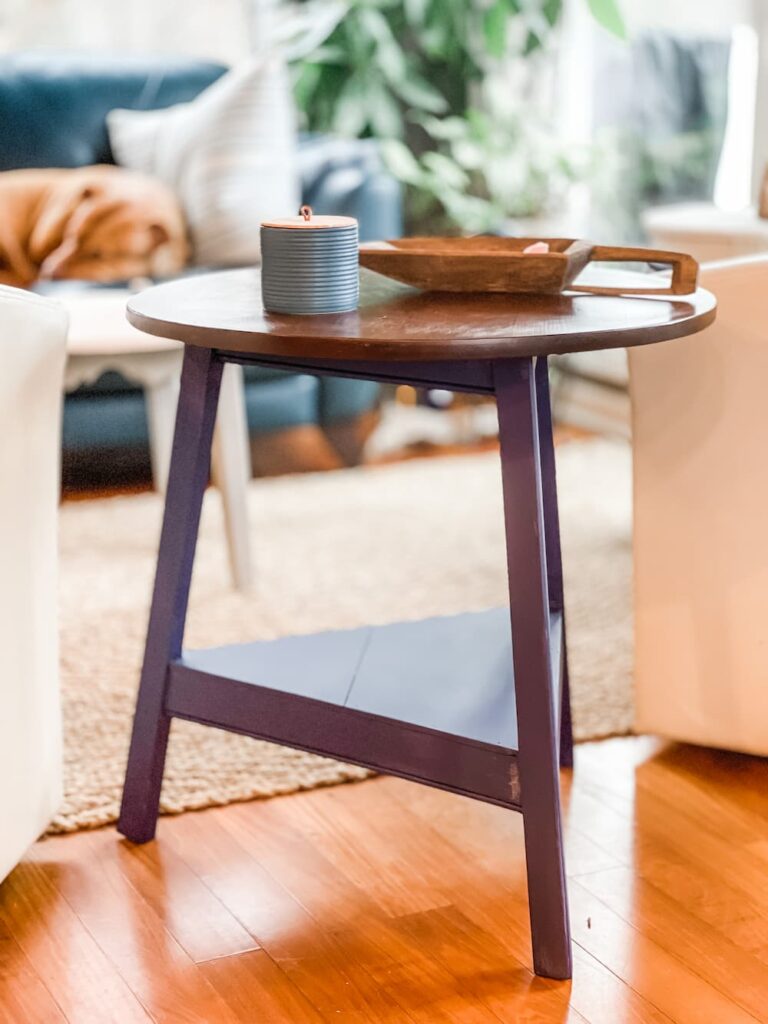 After that was completely dry, I stained the top with the No Pain Gel Stain in Expresso. This gel stain is a dream to work with. Regular stains are thin and messy. This went on really nicely with no dripping.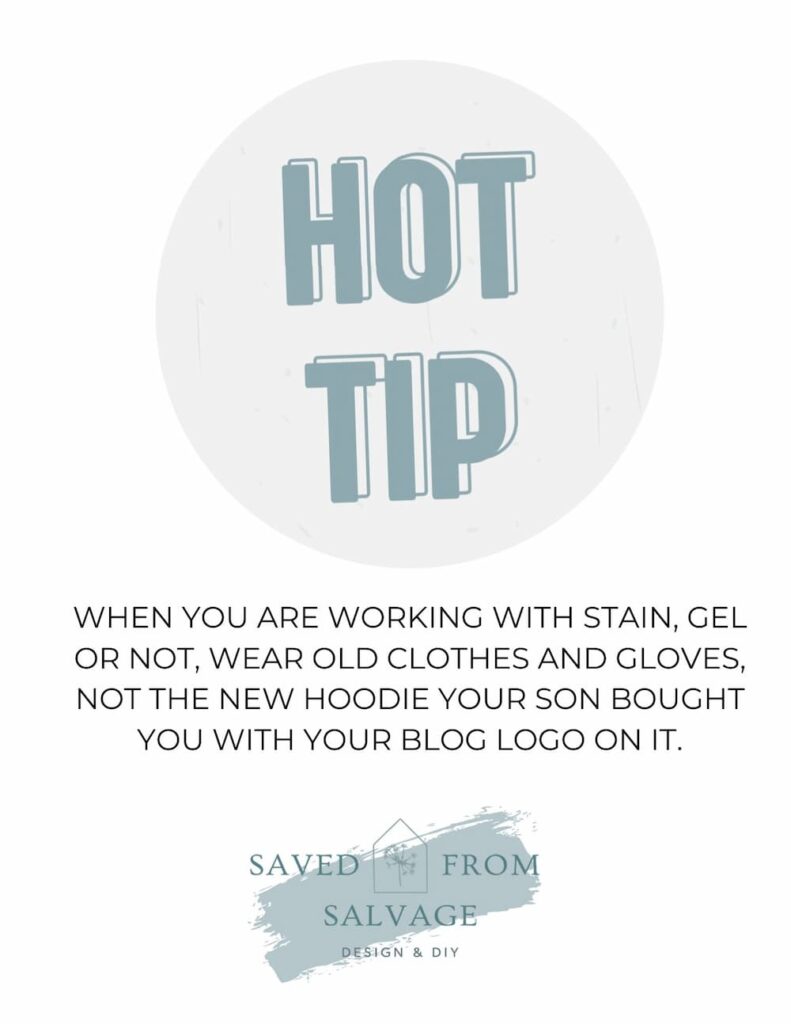 Back to the stain.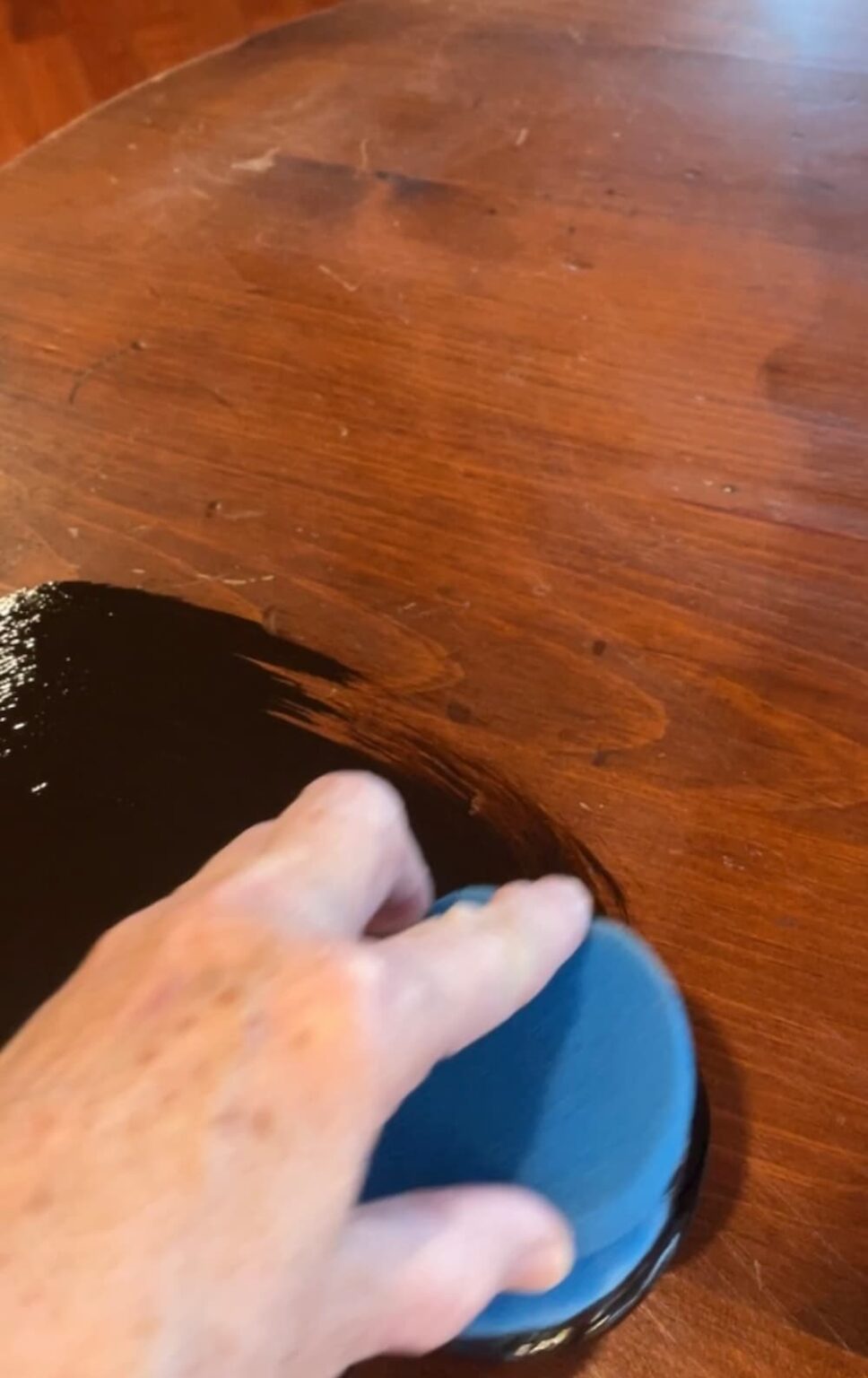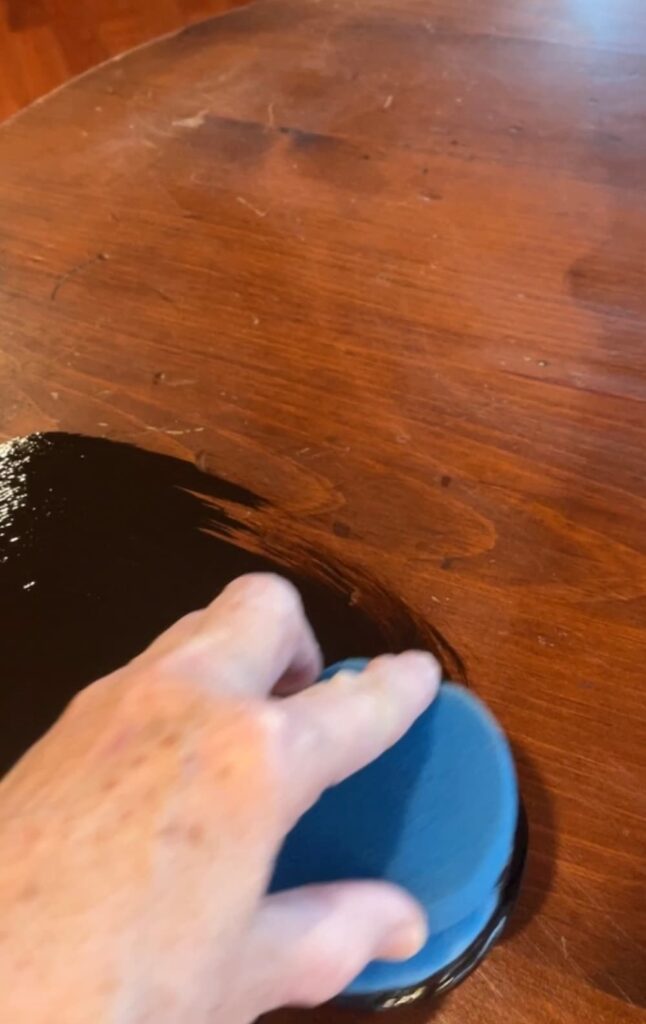 After you rub on an even coat, wipe back the excess with a rag. I was really happy with the darker shade for the top.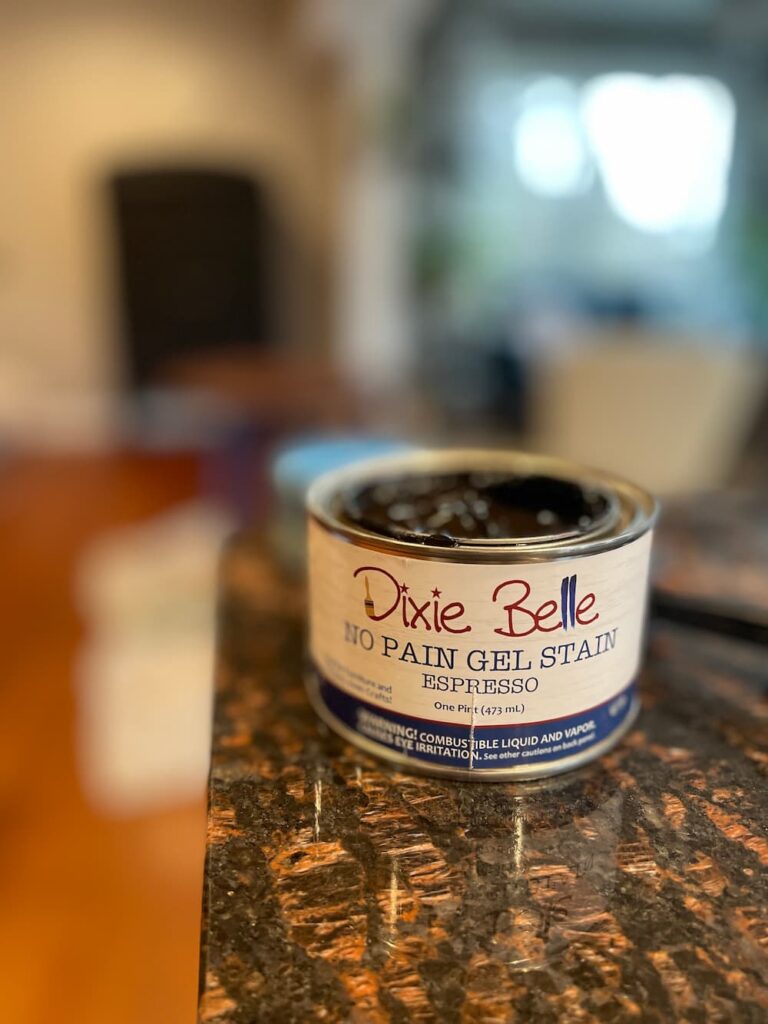 The last step was to add a coat of Clear Coat in flat to the legs and shelf. I wanted a little extra protection, especially for the shelf.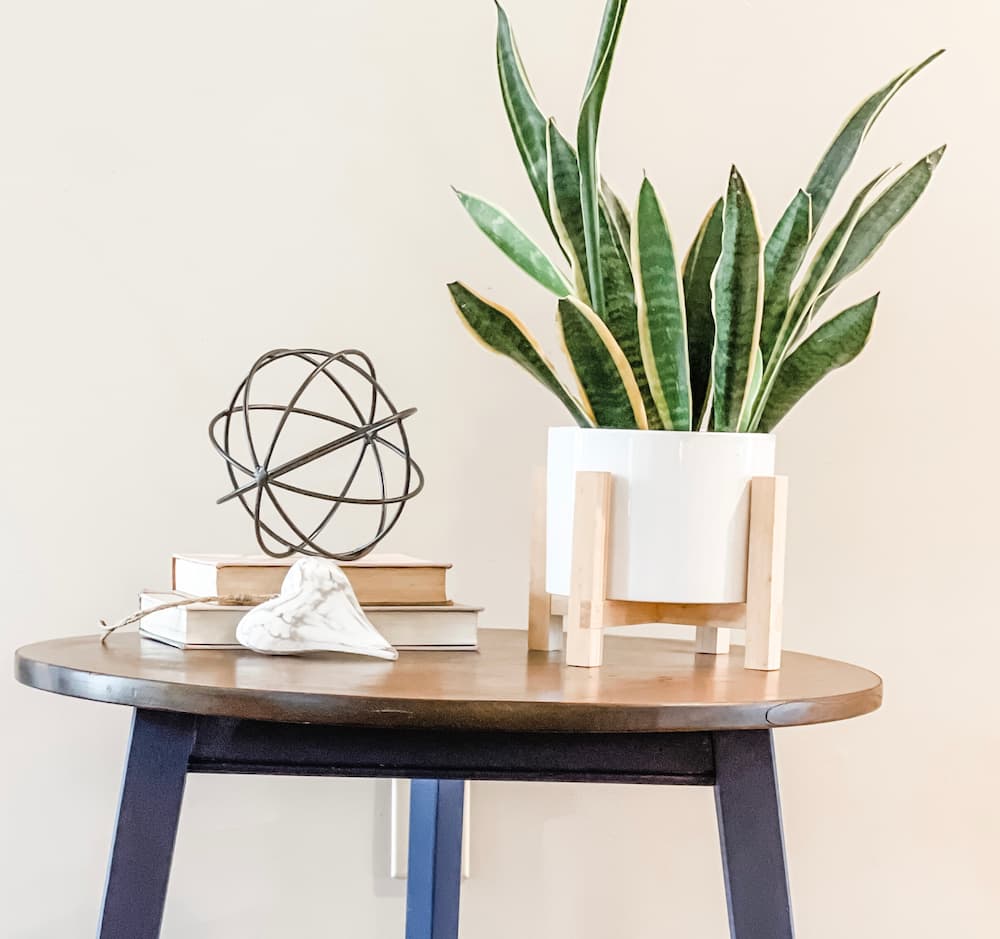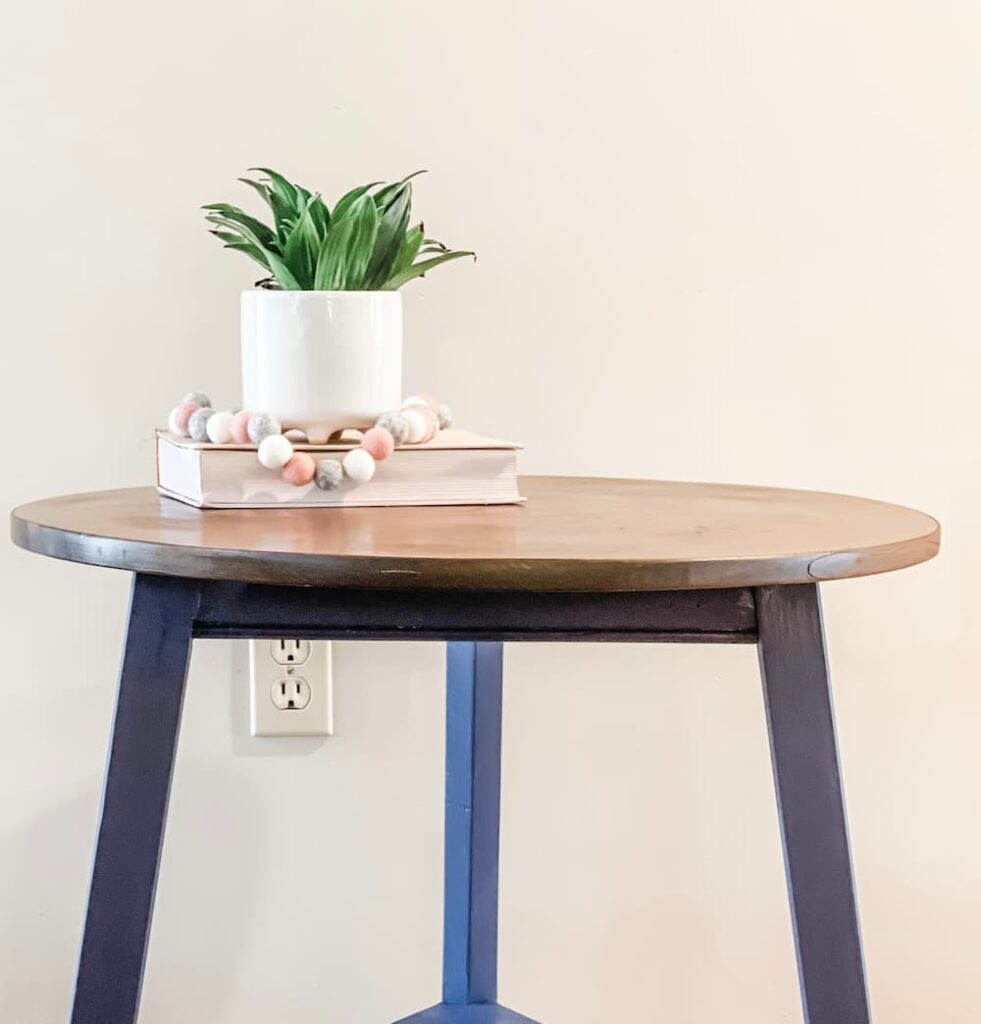 I love the two tone look, you can see where I did another one here.
Recently, I purchased a tent and a sprayer. I'm excited to try my Dixie Belle Silk Mineral Paint out using the sprayer. I'll keep you posted on how I do.
Are you feeling the tug of spring? I've shared 10 Amazing Spring Project Ideas here.
Thanks so much for stopping by, sign up below to get updates and inspiration delivered to your inbox.
Please leave a comment, I love to read what you have to share.
XO, Regina
This is a sponsored post, my thoughts and experiences are my own. If you click the links provided, I will receive a small commission at no additional cost to you.
SHOP THIS POST