Do you enjoy giving new life to old items or creating something totally different?
Well, I'm sharing 9 amazing upcycled and repurposed projects with you.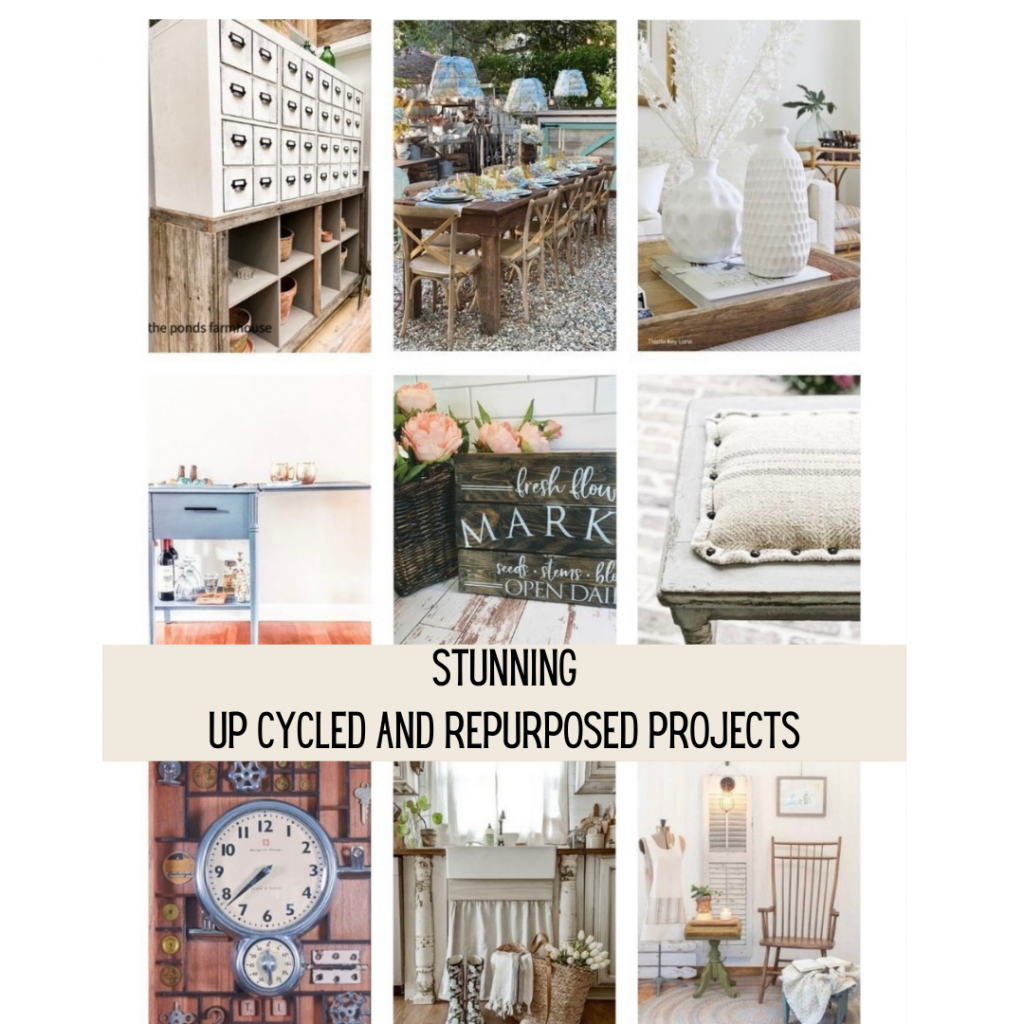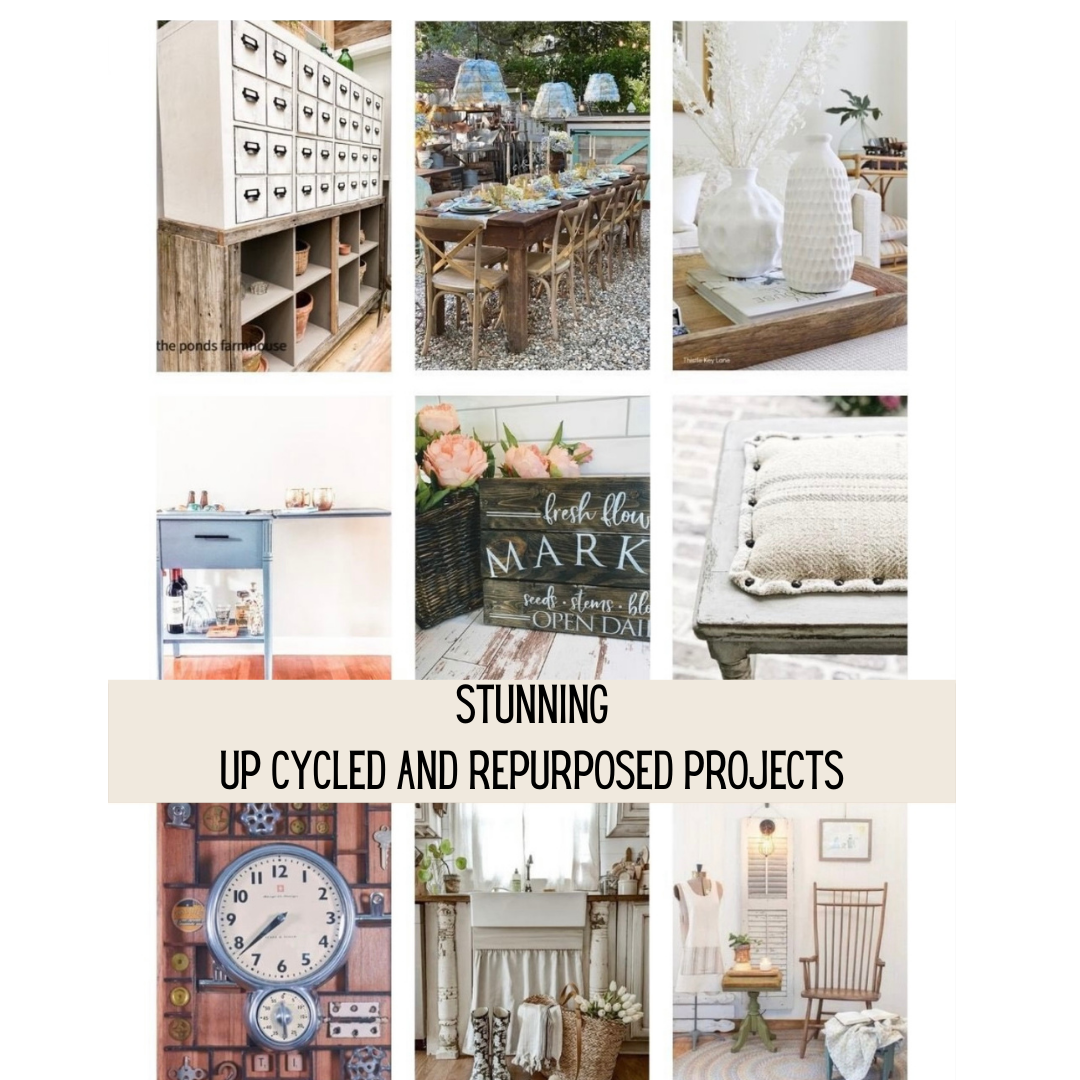 You have to see these. I've joined with 8 other AMAZING bloggers to share our favorite up cycle and repurposed projects with you.
I'm talking about people who speak our language: Reduce / Reuse / Recycle.
If you are like me, you get more excited about a side of the road or thrift store find then ordering something new from Pottery Barn.
I think that's why I'm so excited to share these today.
I'm beginning with one of my favorite up cycles. My mom's vintage sewing machine that I turned into a bar cart. I love keeping memories alive, this is one way.
To see ten more ways, click here.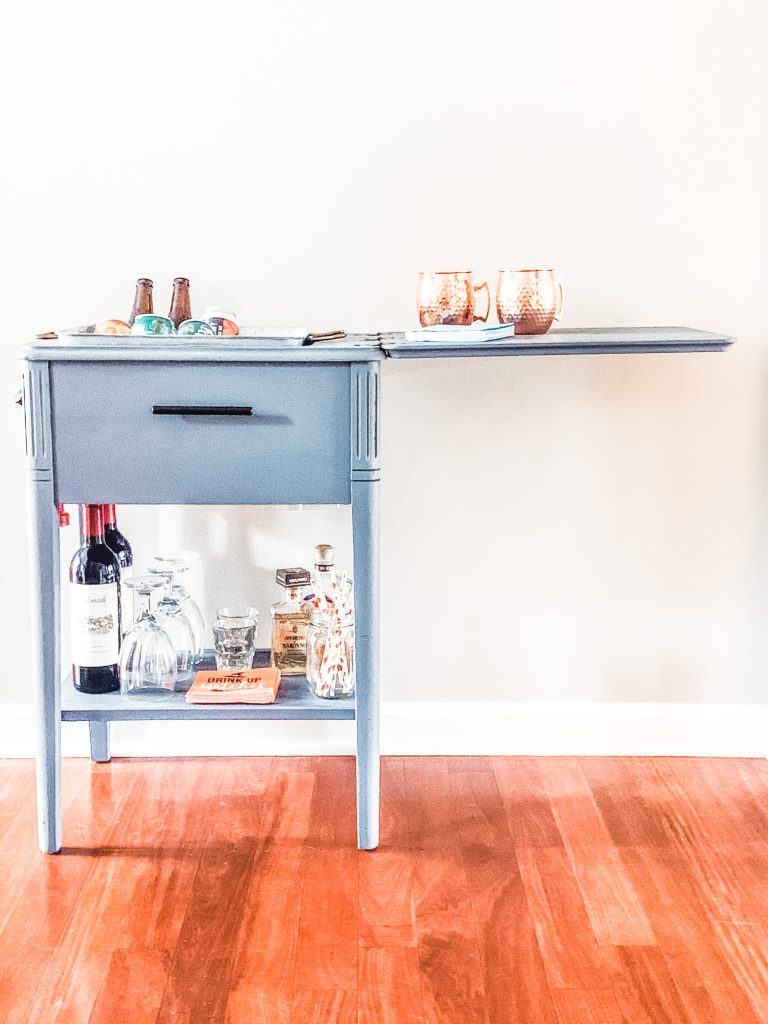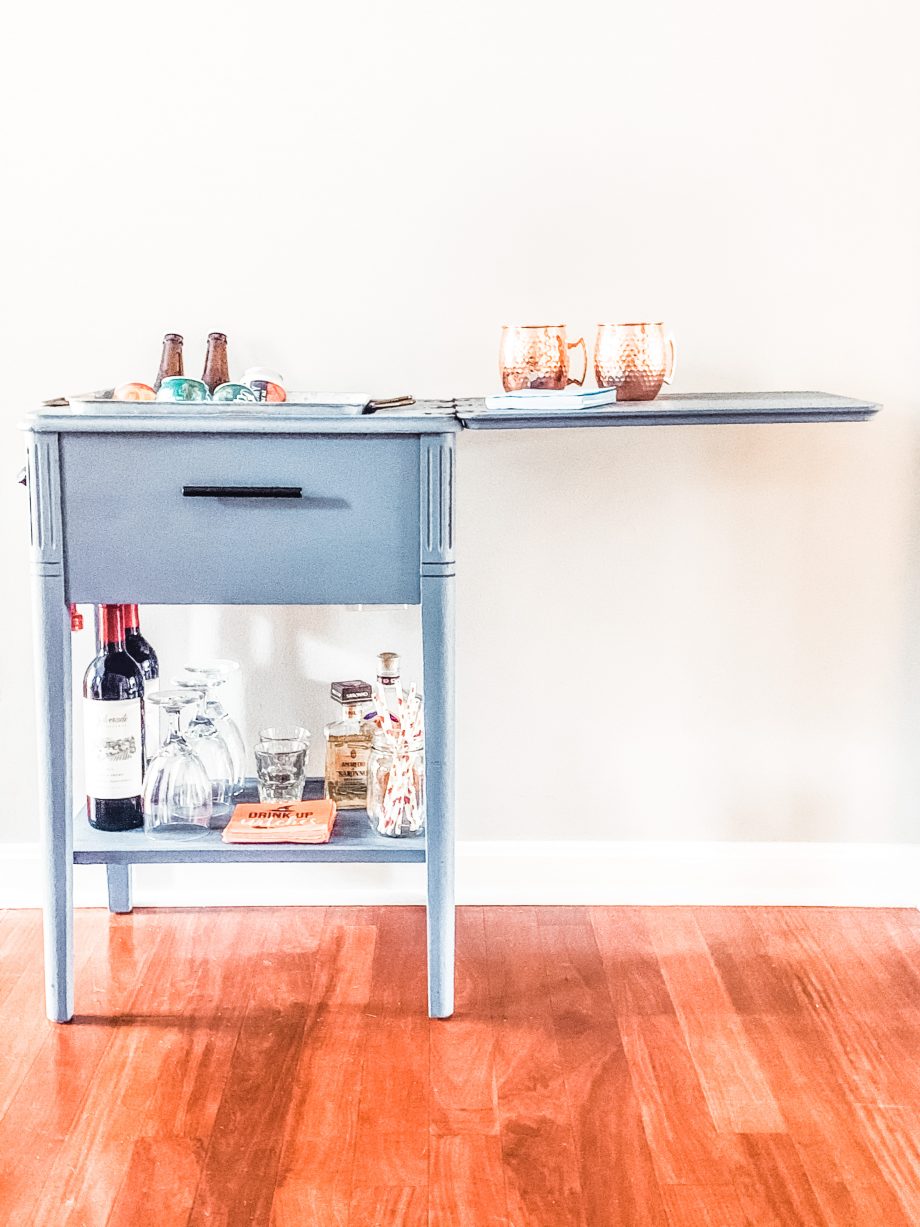 RACHEL – THE PONDS FARMHOUSE
If you don't know Rachel – you are missing out. She has an amazing style she describes as "found it on the side of the road" and I would love to live in her farmhouse. She is one to follow if you need an idea for anything creative, vintage or just gorgeous. You will not believe what this was made from….an Ikea storage cube – wow.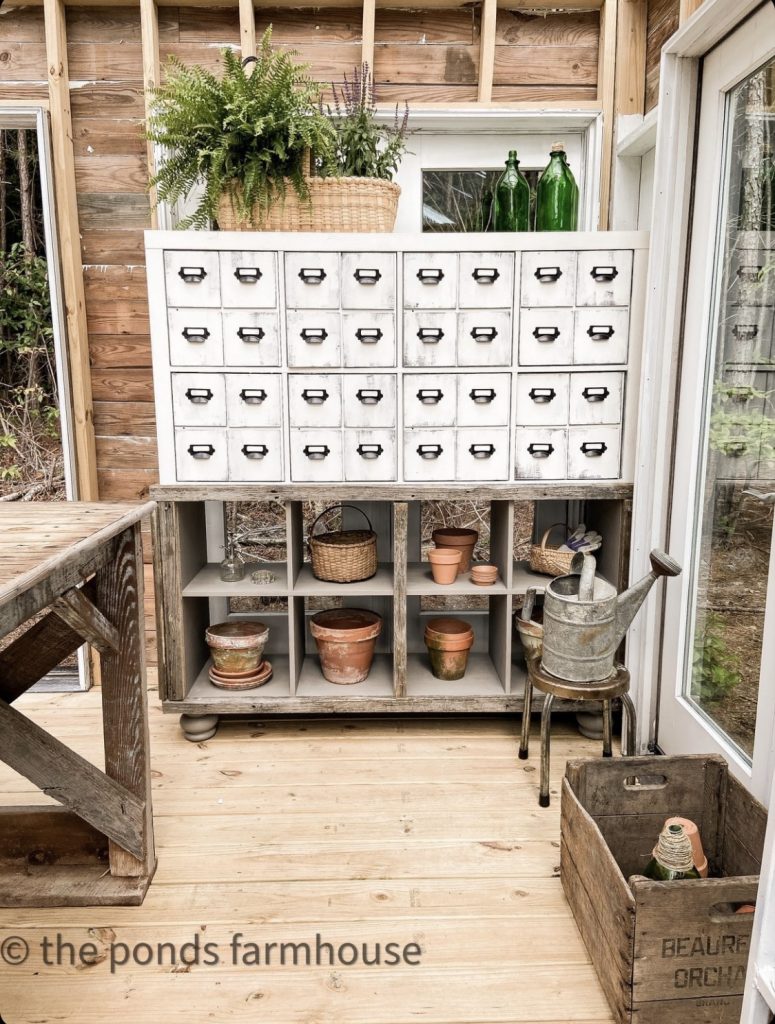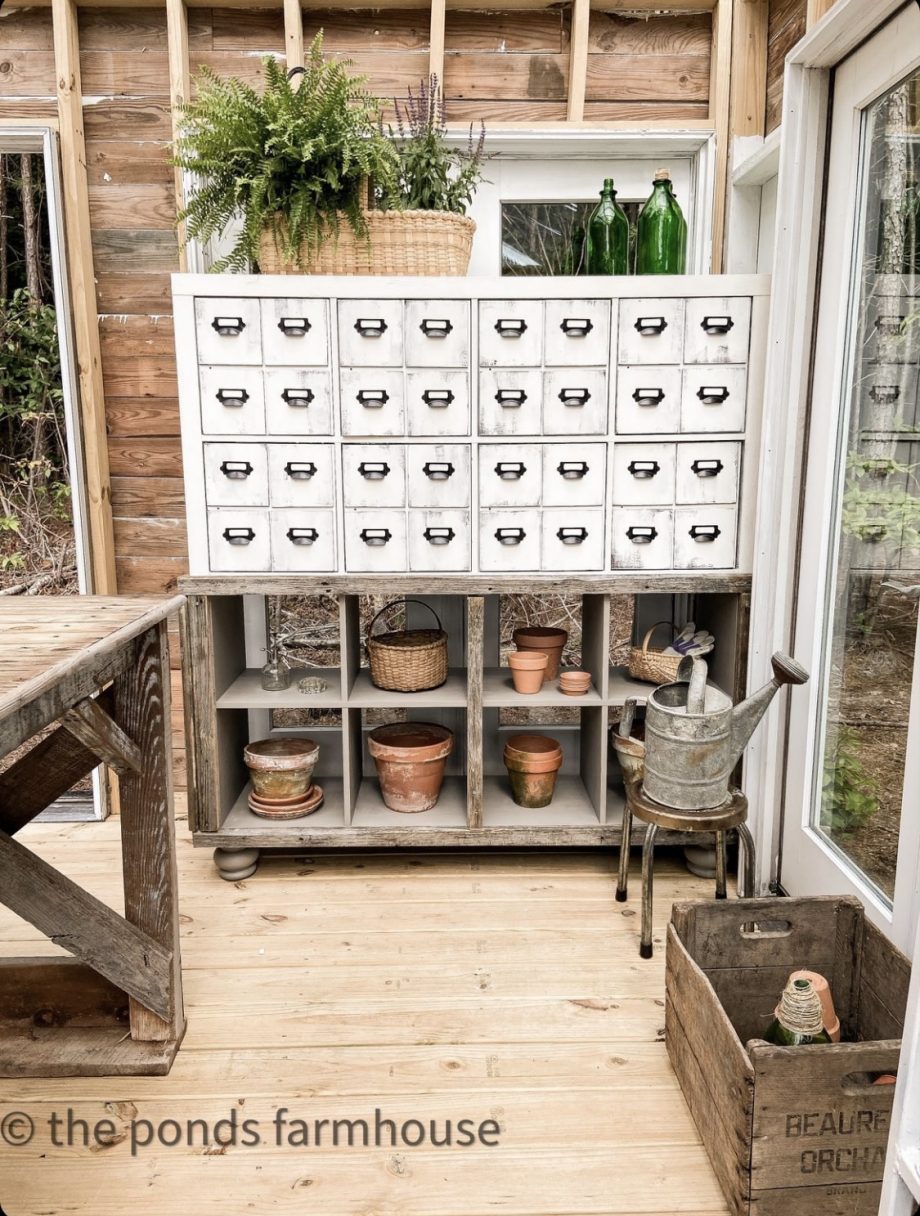 I've followed Jenn forever. I love her simple and beautiful style. Her pictures and ideas always inspire me. I first clicked on her IG when I saw the word Shiloh, that was my first puppies name and then I was hooked! You have to see this farmhouse sink remodel where she used old porch posts. I mean seriously – look at this picture! Click on the title to see the full post.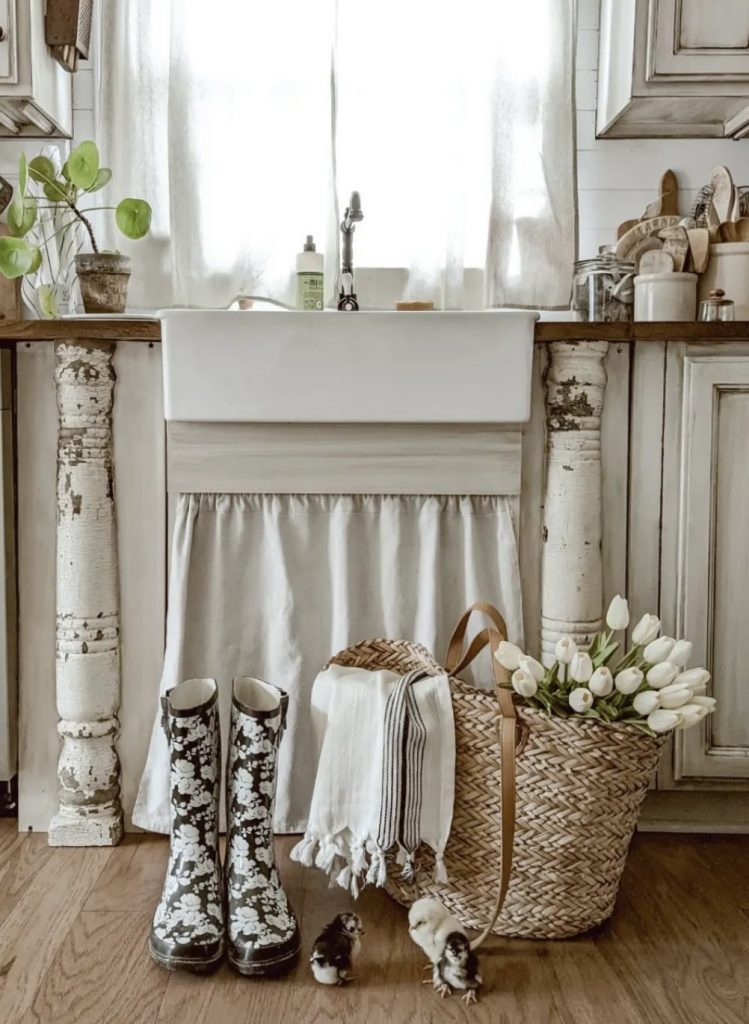 BY MICHELLE – THISTLE KEY LANE
My friend Michelle at Thistle Key Lane has a unique style of vintage and classic. I love it, and am always drawn to the pictures of her creative projects. Michelle enjoys the story behind pieces and I do too. Click the title to see what these looked like before she transformed them with a little craft paint.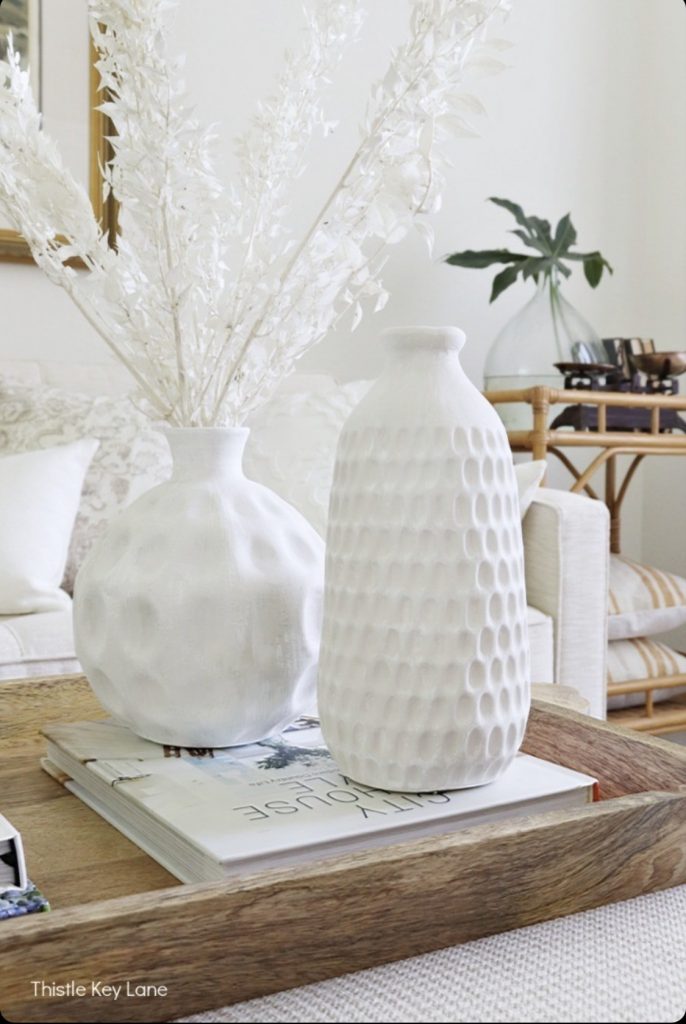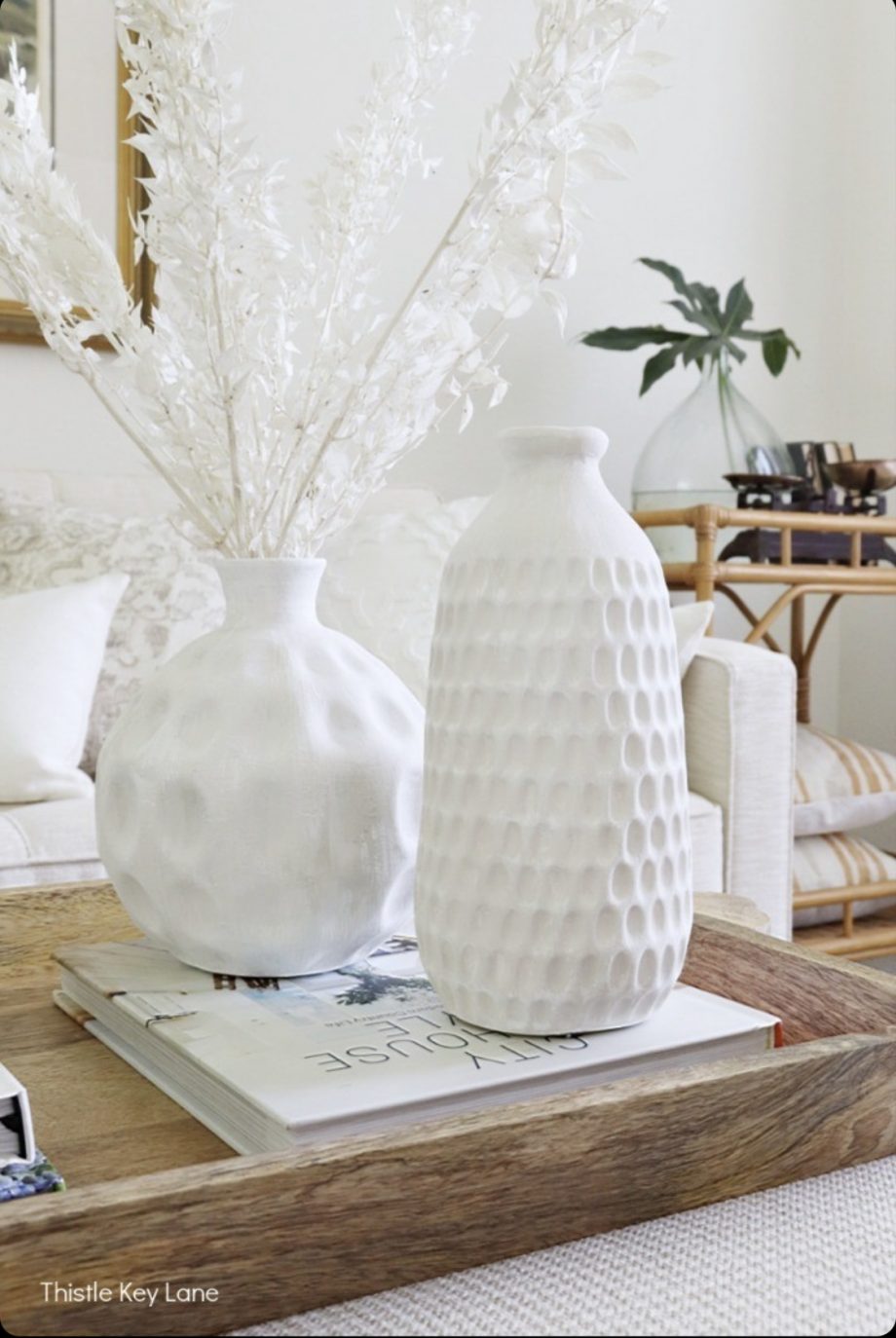 BY NIKY – THE HOUSE ON SILVERADO
I'm so excited to share Niky's sign today. I am a huge fan of House on Silverado and Niky comes up with the cutest and creative ideas. Like seriously how expensive are these type of signs? She found this at a thrift store for next to nothing and now look! Click on the title to see how she did this and all of her other clever ideas.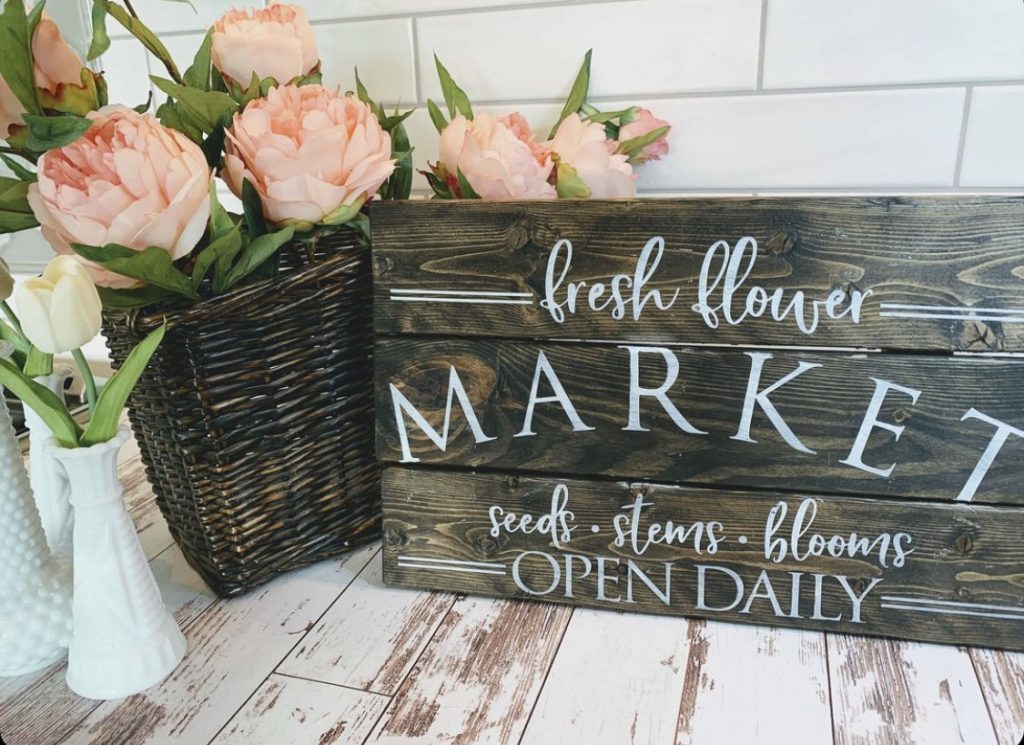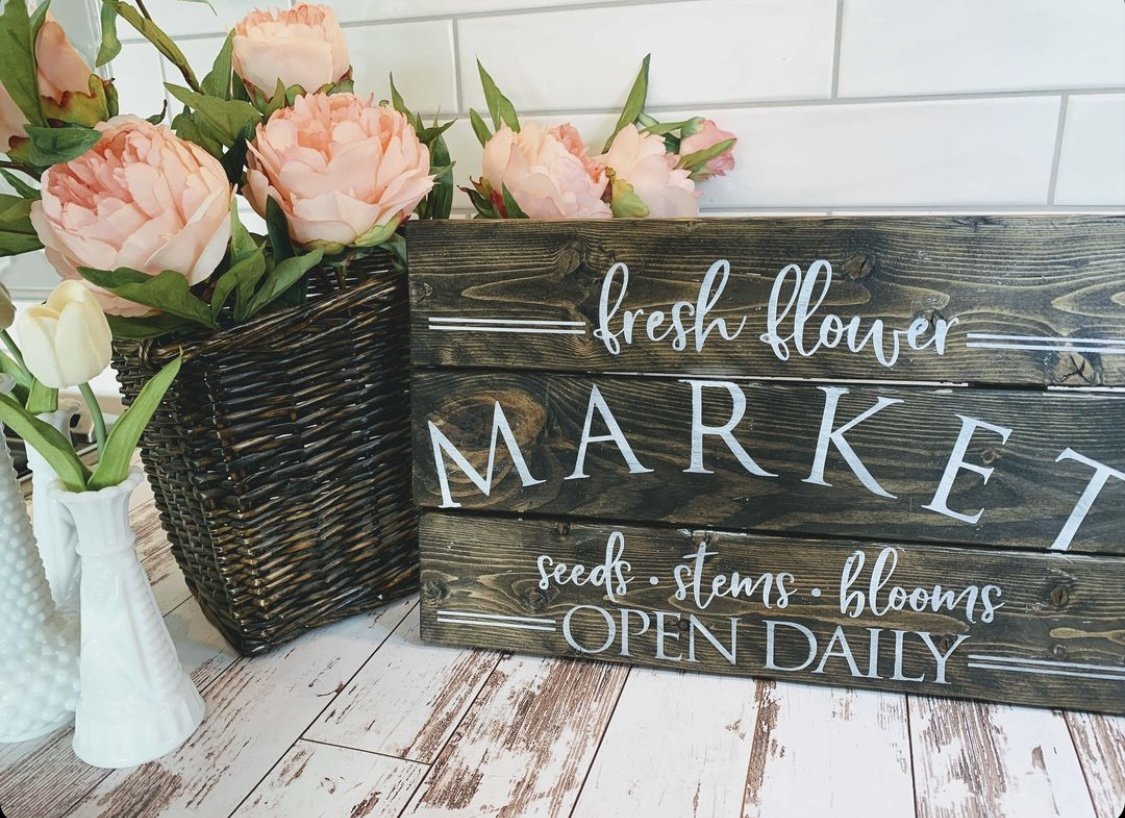 BY CINDY – REINVENTED DELAWARE
If you've not heard of Reinvented Delaware it's time. Cindy has been a huge inspiration to me since I began my blogging journey. She has a knack for transforming items you may discard into beautiful pieces for your home. Cindy is the real deal and often makes me laugh as she tackles projects. She also sells her projects at a shop in Delaware. I have some old shutters and need to try this. To see how she created this light, click the title.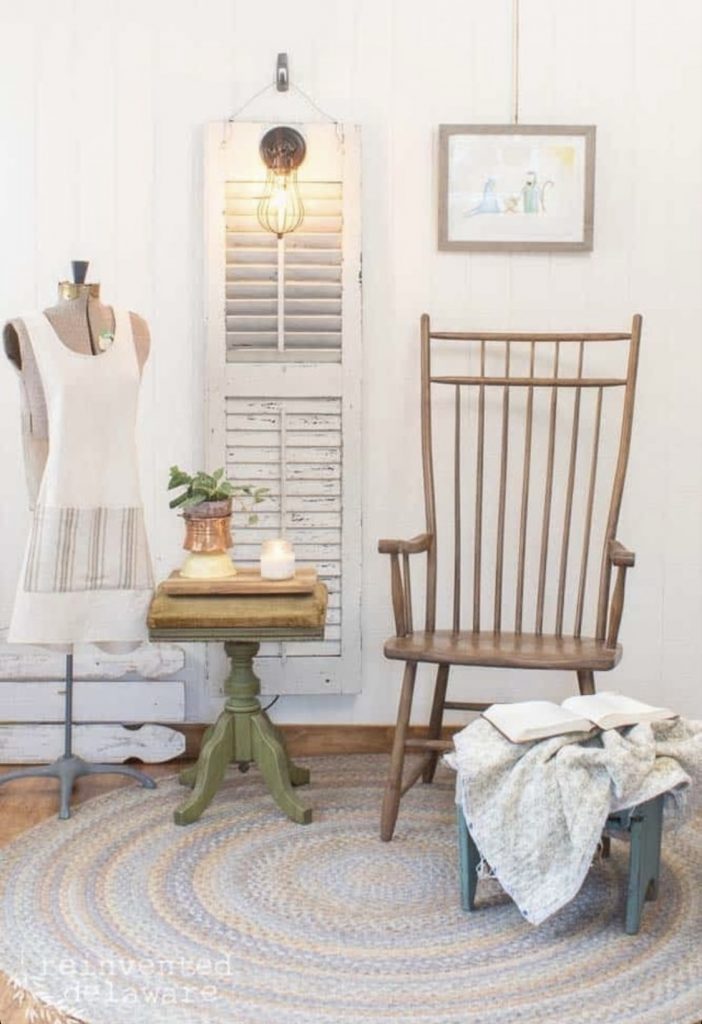 BY MICHELLE – VINTAGE HOME
I'm so excited to be introduced to Michelle. I adore her style. This piano stool has been in her family over 100 years. Seriously look at it now! She loves to thrift and I would love to join her on a junking trip. She too enjoys entertaining and coming up with beautiful tablescapes, oh and we both love creamer with a little coffee. Click the link above to see her post on this repurposed stool.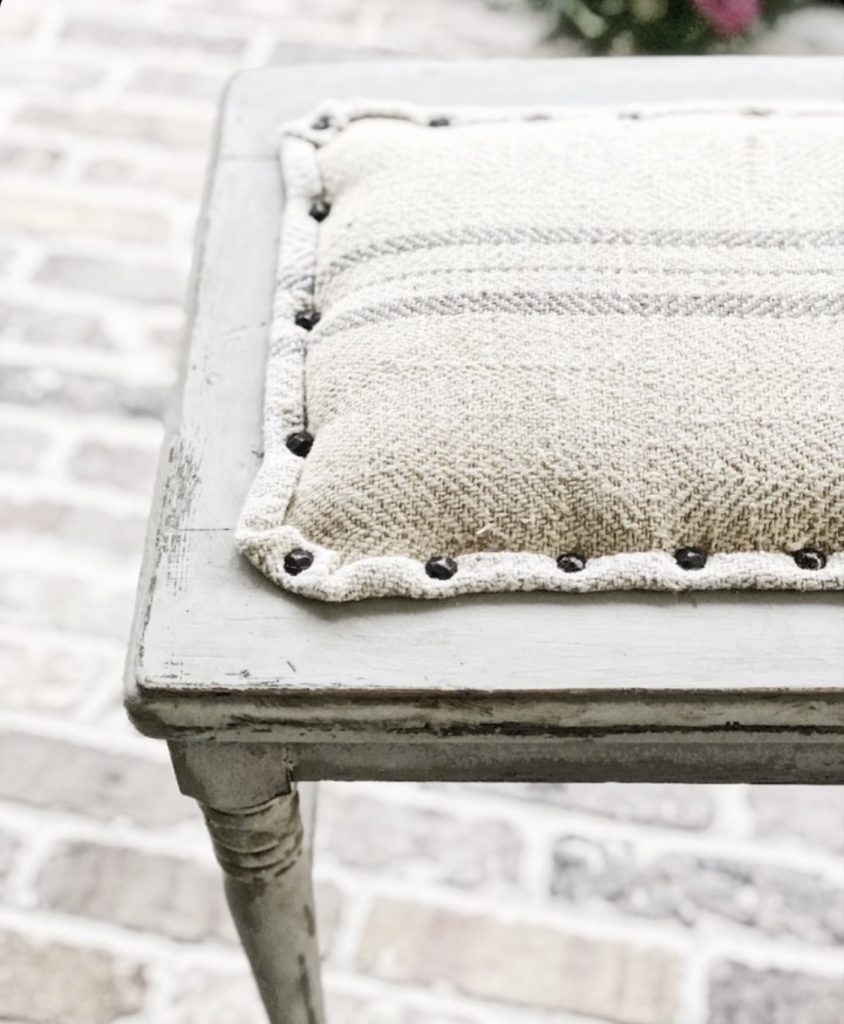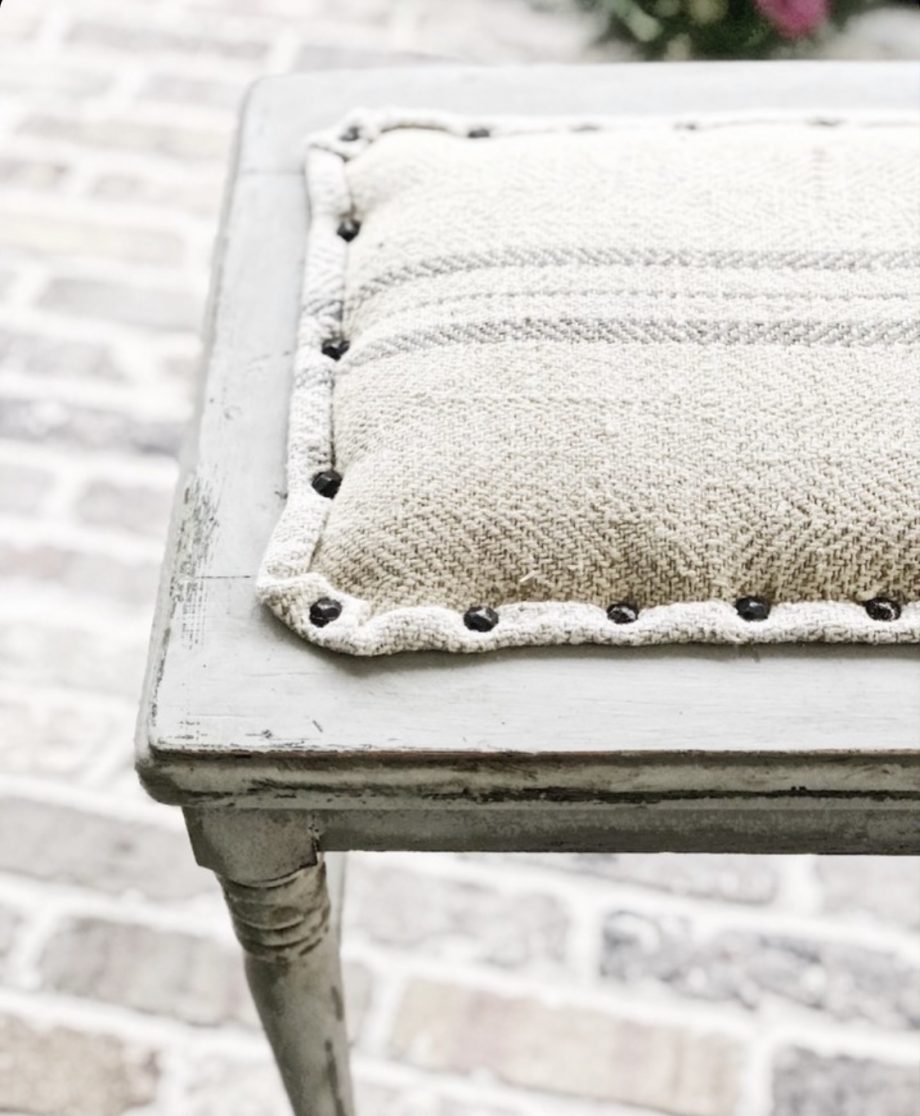 BY WENDY – WMDESIGN HOUSE
Introducing a blogging buddy – Wendy. Wendy never ceases to amaze me not only with her talent but her energy and creativity. Her tablescapes are out of this world and this one below is no exception. See how she transformed these wire baskets into the perfect vintage light for over her outdoor table.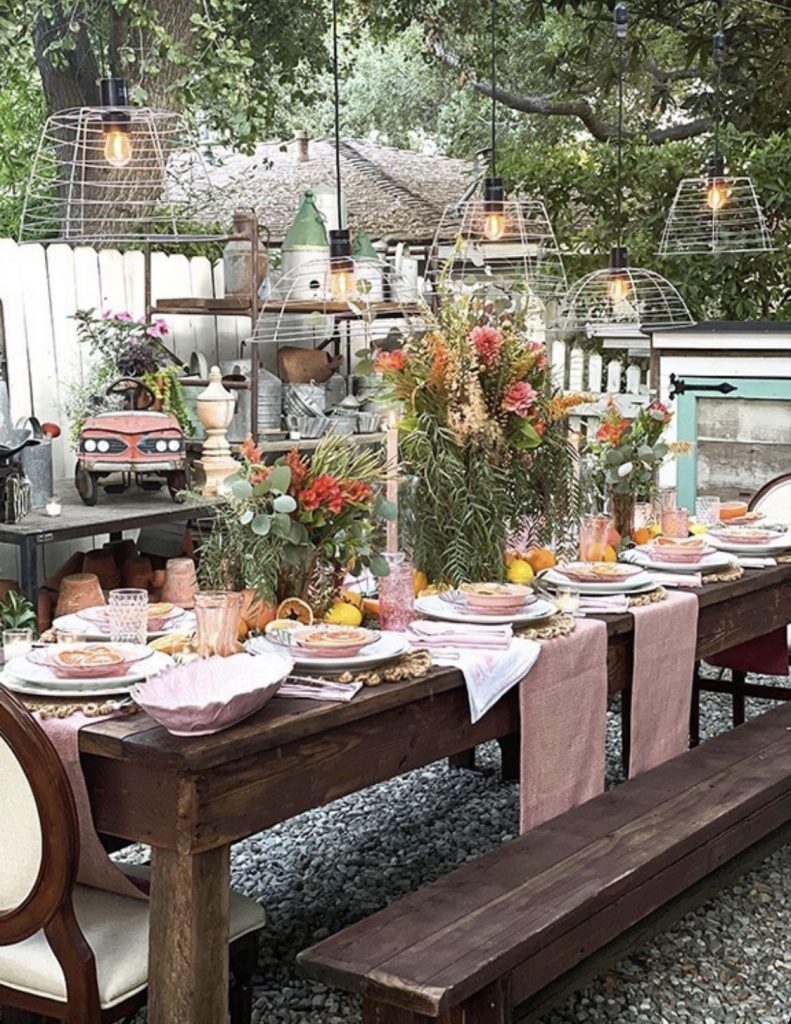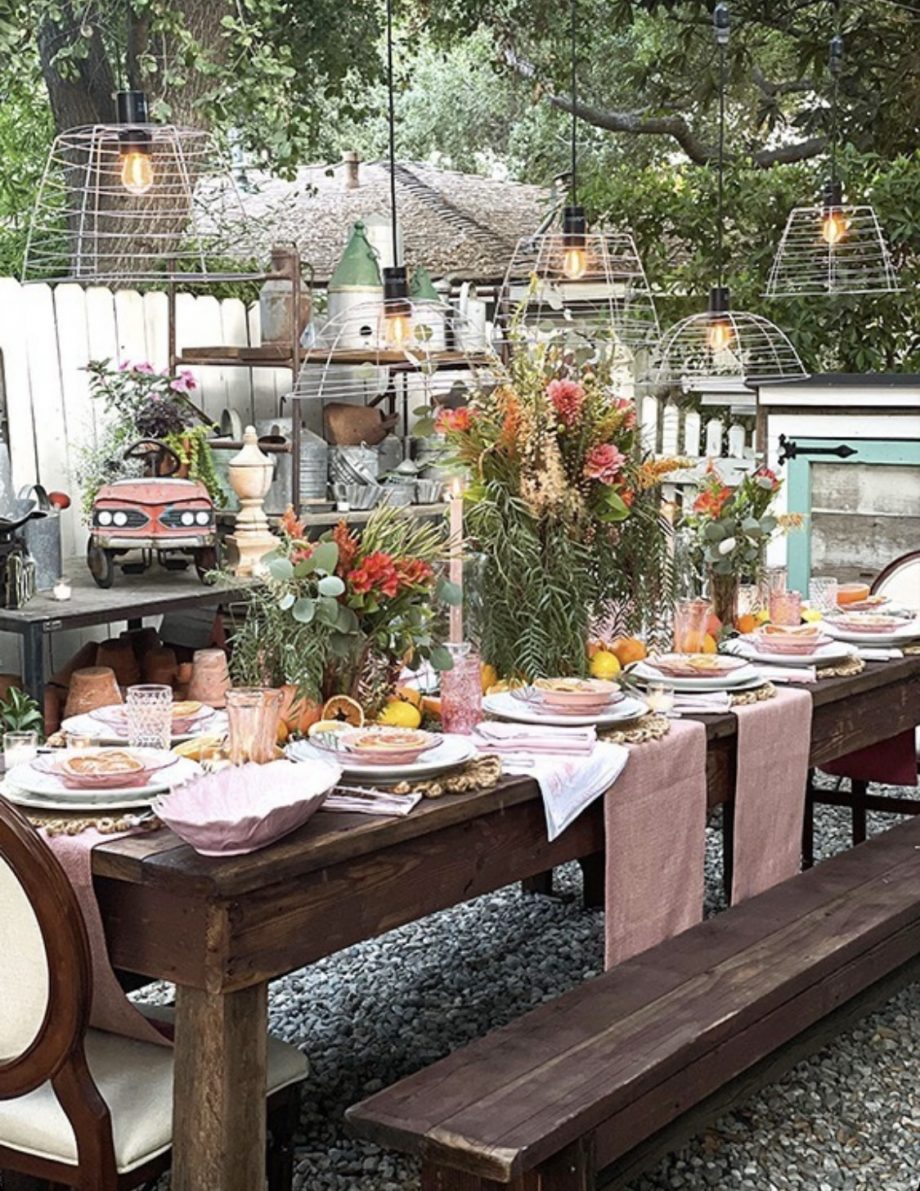 BY LORA – LORA BLOOMQUIST
I'm so glad to have discovered Lora! We both love to breathe new life into old things. She is sharing the cutest junk display using an old printer's drawer. Her projects are often met with "I would have never thought of that". Lora has a blog chock full of ideas on how to incorporate vintage items into decor in your home and garden. Click the link above to check out this project and more.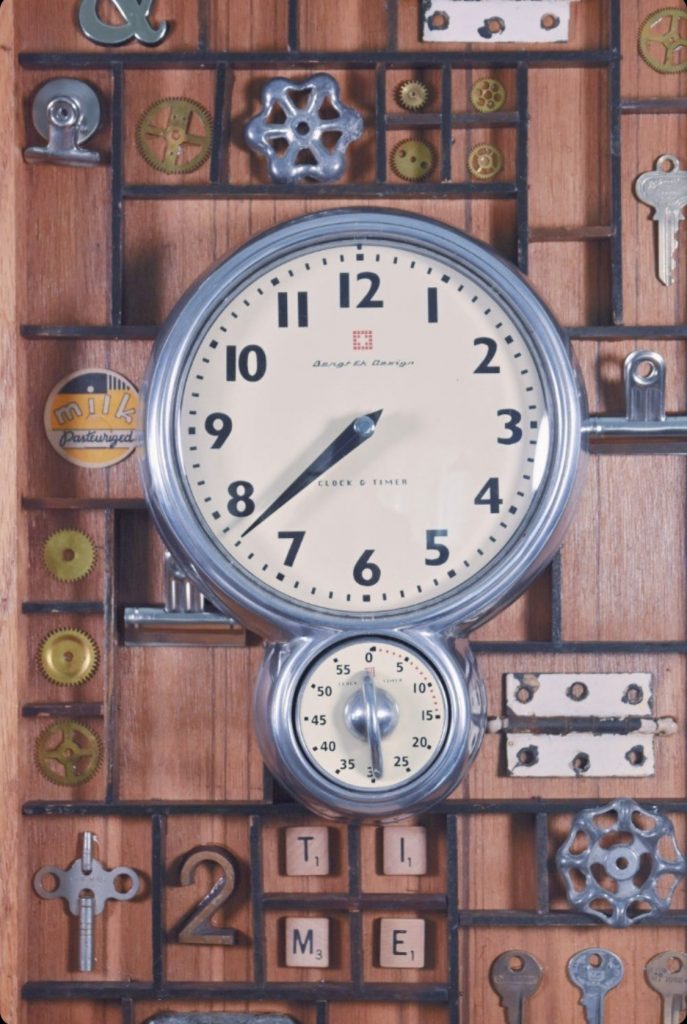 PIN FOR LATER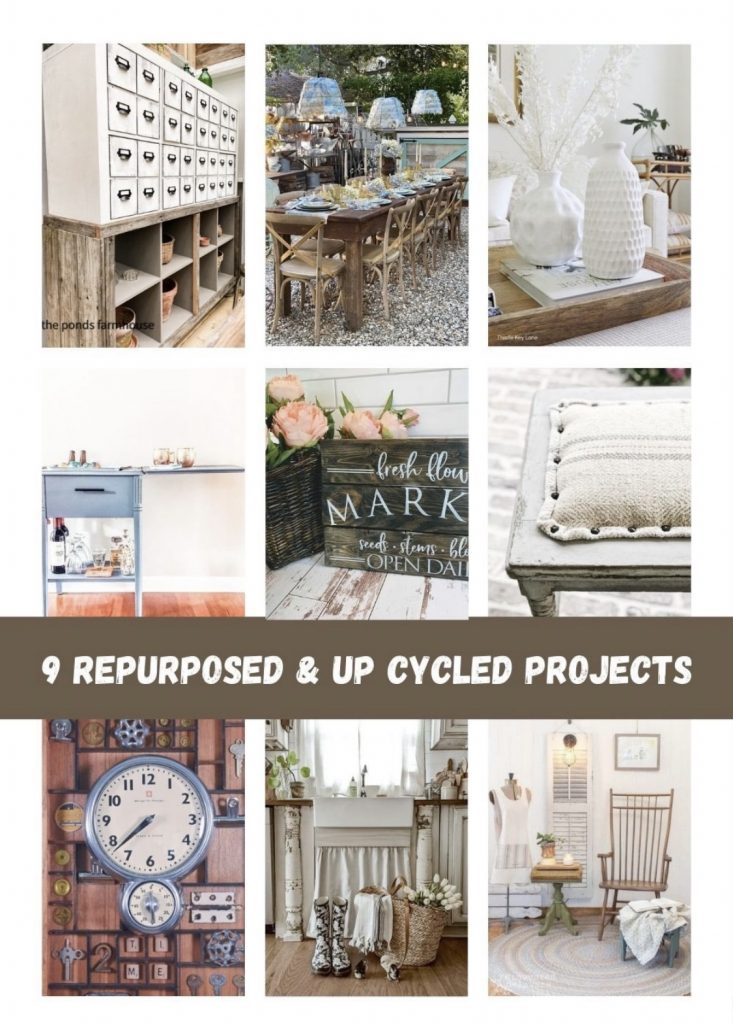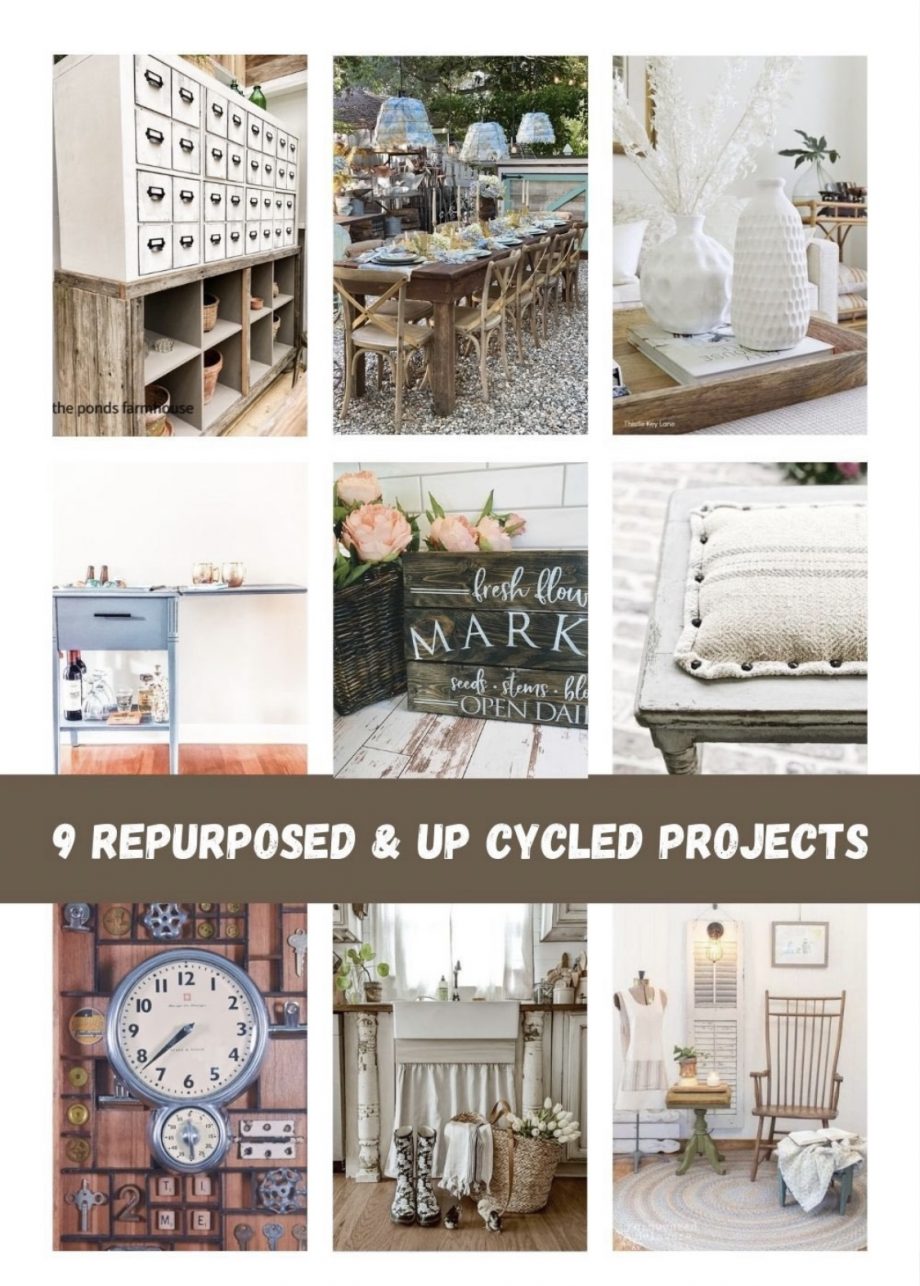 Ok – how awesome was this post? I've enjoyed meeting new blogging friend and sharing old friends too.
I hope you are inspired by these posts, I know I am. How fun to recreate a few of these ideas? Some are easy and can be done in an afternoon, some may have you digging in the attic!
I just may start with that apothecary cabinet!
Thanks for coming by and be sure to subscribe for more inspiration.
If you can't get enough of repurposed and up cycled projects, here are a few more of my faves. VISIONS OF VINTAGE and CHAIR MAKEOVER
XO, Regina