Are you ready to wow the kids this year? I'm sharing an easy and delish patriotic pancake breakfast idea that you will love.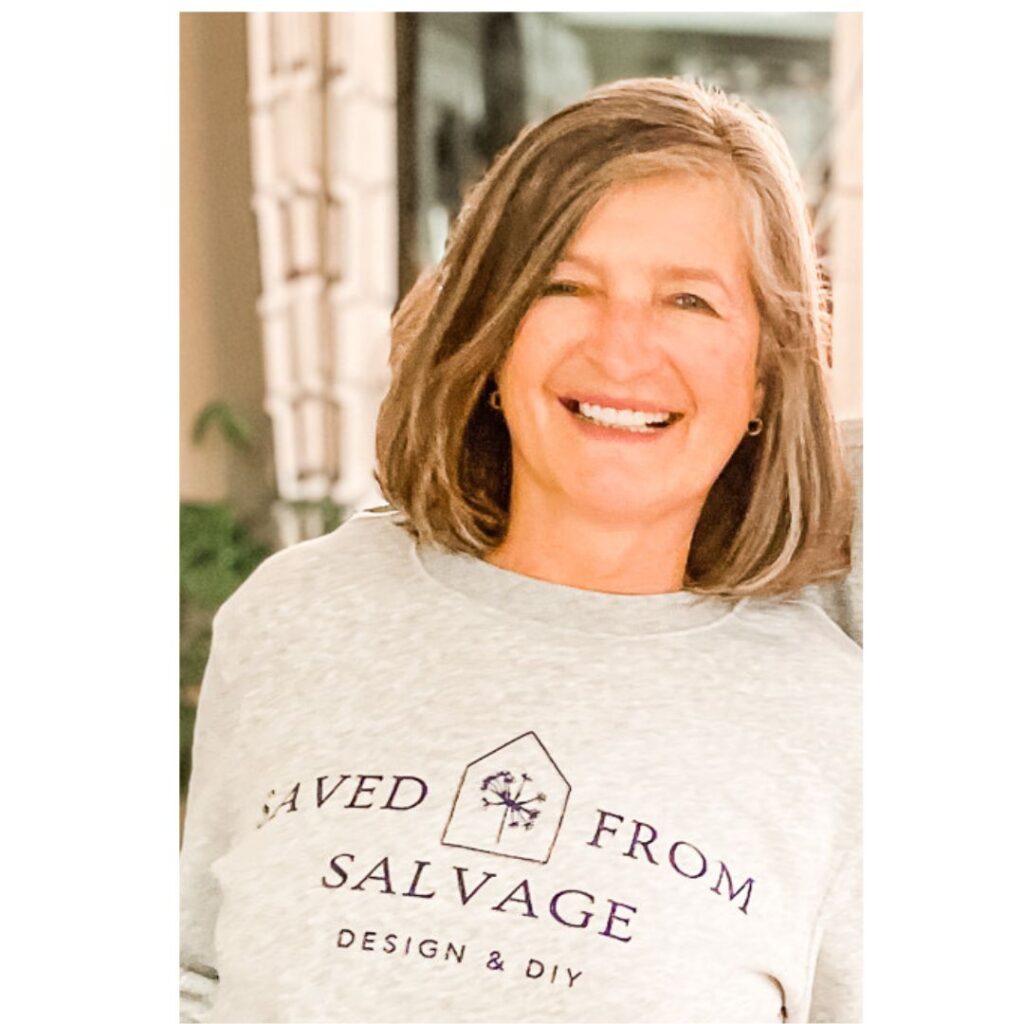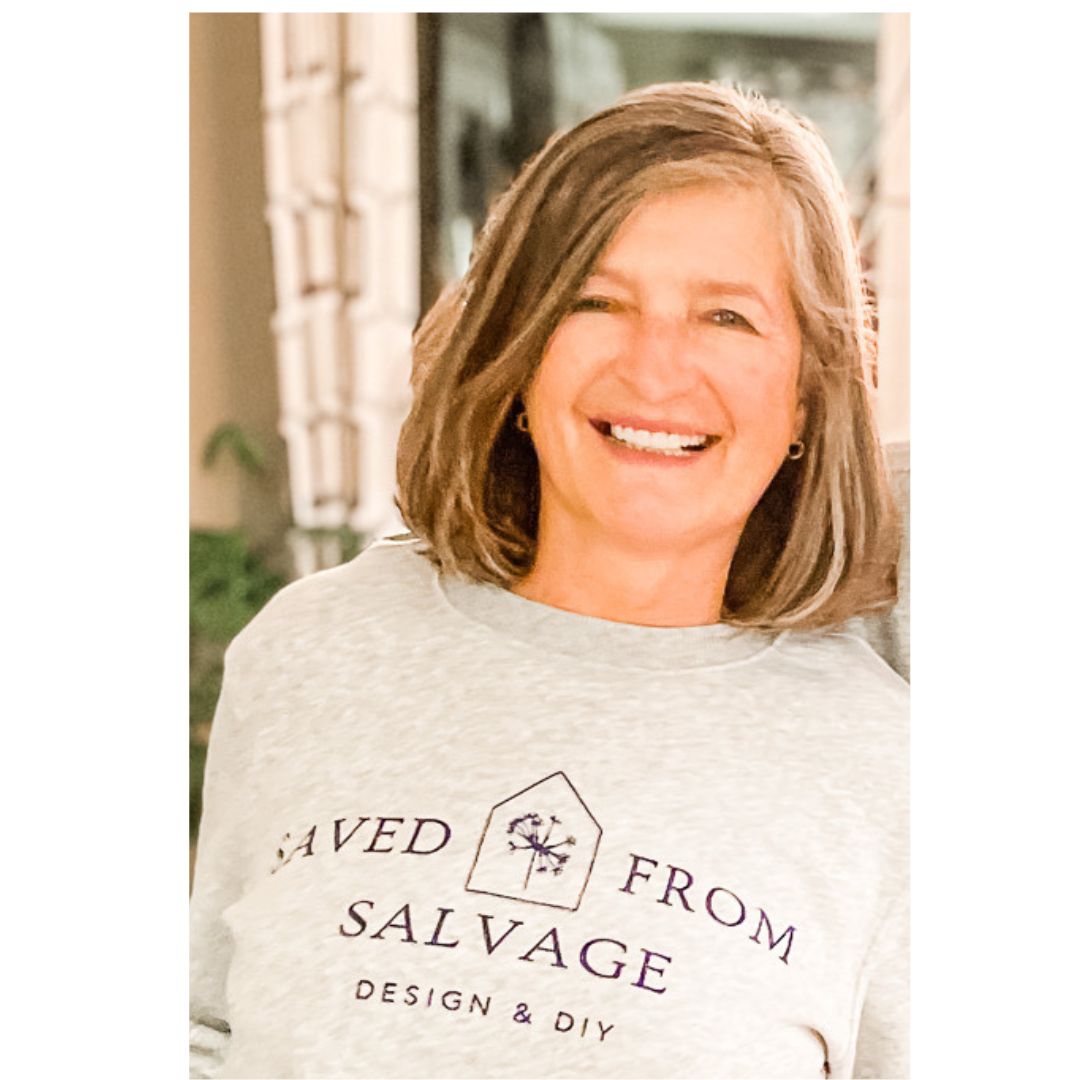 Hi, I'm Regina and welcome to Saved From Salvage.
Today I'm part of a monthly blog hop hosted by my friend Carol of Bluesky At Home called Celebrate the Holiday.
Each month we get together and share recipes, tablecapes, diys and more for an upcoming holiday. Today we are gearing up for July 4th.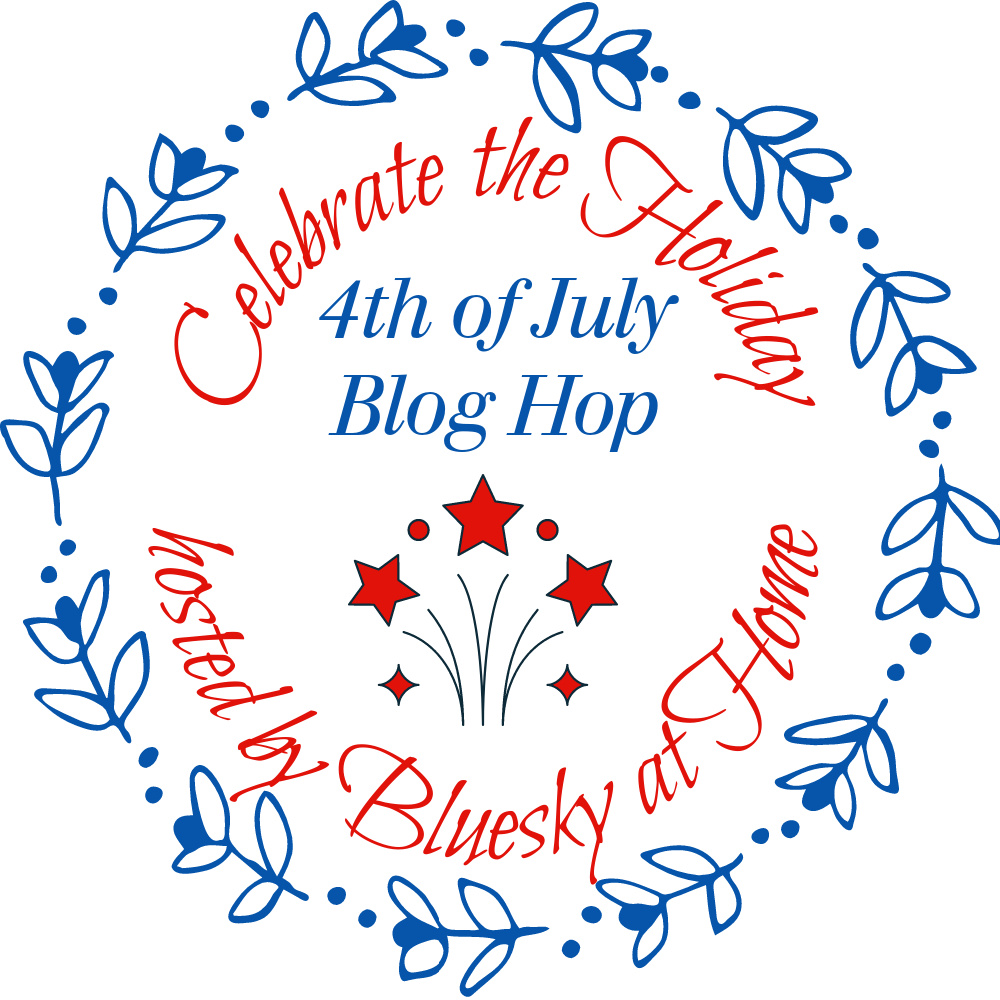 How much fun is it to serve festive food for special occasions? If you are looking for an easy way to celebrate a patriotic holiday with breakfast food, you have come to the right place.
JULY 4TH BREAKFAST IDEA
Maybe this year for Independence Day you should try this patriotic breakfast idea.  The best part is that everyone can enjoy and eat at the same time and no one has to stand over the stove making a few pancakes at a time.  It's a great way to be able to eat together at the same time.
I am definitely hooked on baking pancakes now after this.
For most holidays, cookouts, dinners and evening celebrations always seem to be the focus, so I decided to mix it up a bit and try this fun idea of beginning this July celebration in the morning.
Do you have other times when you enjoy holiday breakfasts? Growing up (my birthday is on christmas) my mom always made me scrambled eggs and blueberry. muffins. It became my perfect start to the day.
THE RECIPE
I looked up several recipes on making pancakes in the oven and saw some with mixes and from scratch.
Well if you are like me, and like things easy, then what better way than to use a mix.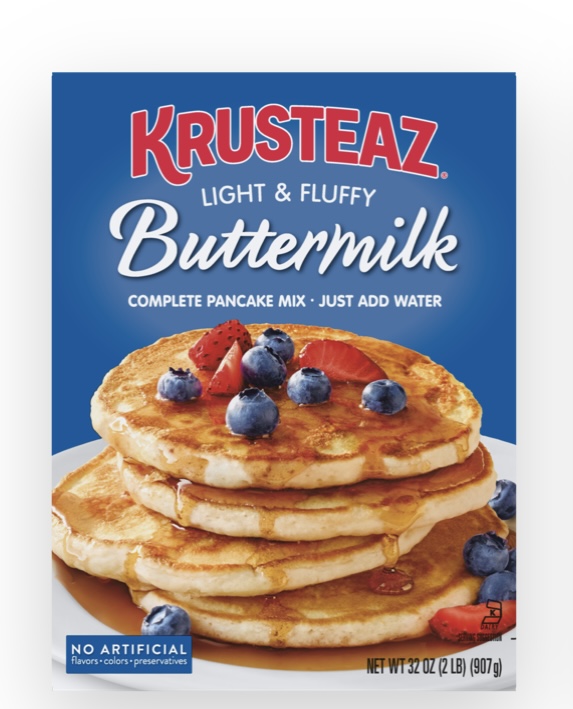 I used my favorite pancake mix which is Krusteaz. This mix only requires you to add water but I decided to add milk instead.
I read something about it making them fluffier in one of the recipes, so I decided I'd try it.  
Talk about simple ingredients for a delicious breakfast for the whole family.
First I preheated the oven to 425 degrees.  Then I gathered my supplies.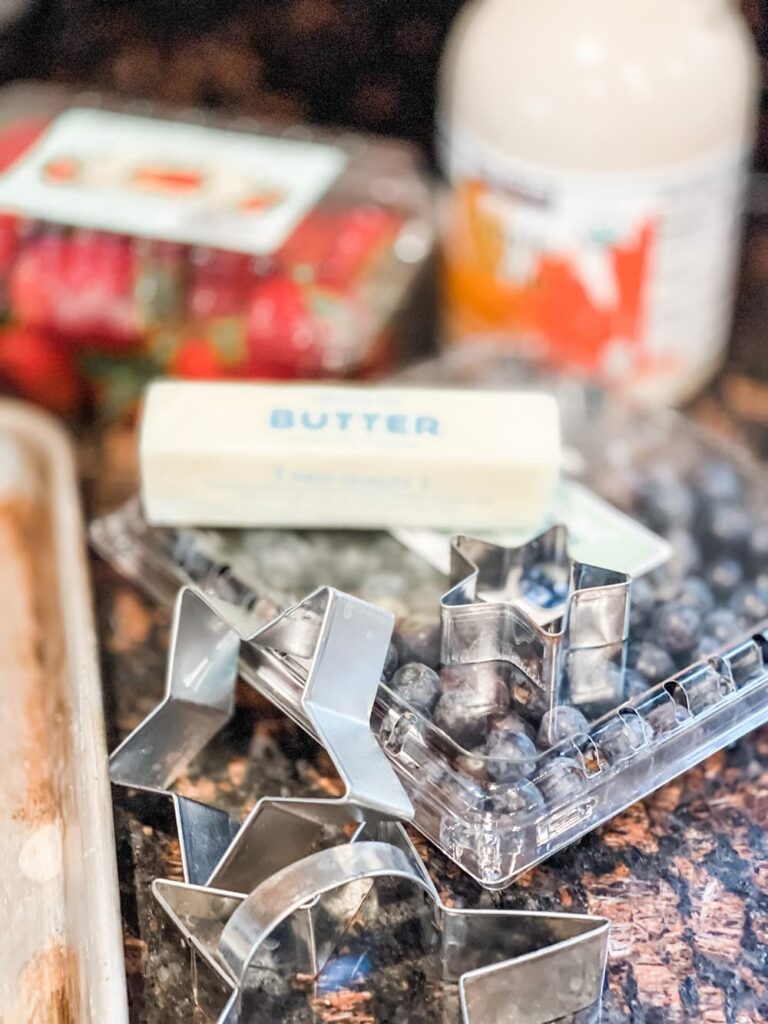 I used a large cookie sheet with sides, instead of a 13×9 pan or 8×8 pan.  
Next I used a stick of butter and coated the bottom and sides of the cookie sheet.
Next I mixed the batter and milk until I had enough to coat the bottom of the pan.
I added enough liquid for it to be thinner to pour easily into the pan.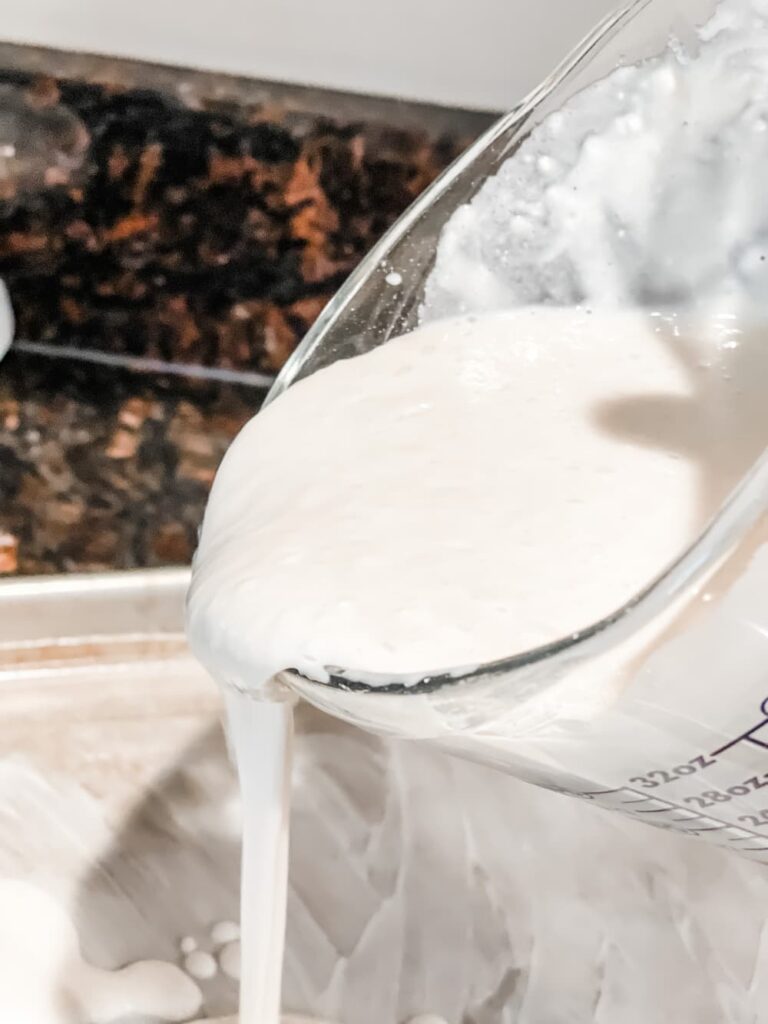 BAKING THE PANCAKES
After the cookie sheet was full, I placed the pan in the preheated oven (425) for
I baked the pancakes until lightly brown on top, about 15-20 minutes. They were springy to the touch.
CUTTING OUT THE PATRIOTIC PANCAKES
After the pancake was cooked, I used a large star cookie cutter (4 inch) to cut most of the pan.
Because you have leftover parts, I tried to use that up by using a smaller star cookie cutter and made these little bite sized pancakes.
These would be perfect for little fingers.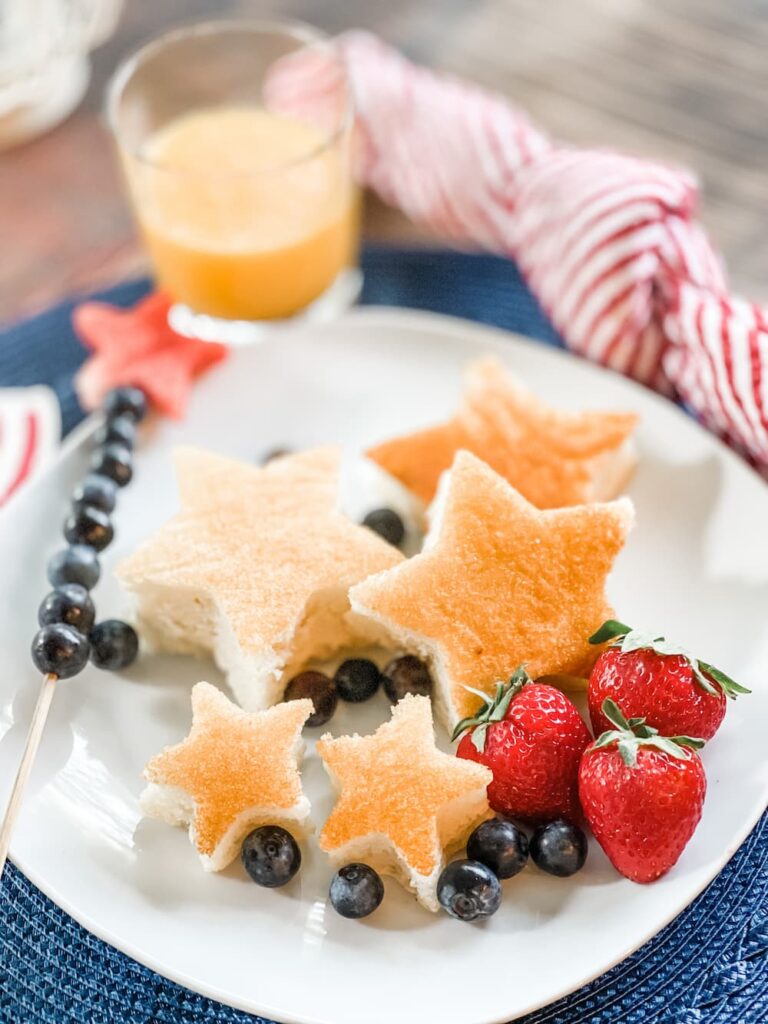 They came out super thick but I loved it. They were fluffy and delicious.
Instead of piling a few pancakes on top of each other, you had just a few thick stars and you were full.
Or at least I was! The top of the pancake was lightly browned but the bottom was a darker brown and looked better than the top which is not the norm when I cook or bake.
SERVING IDEAS AND TOPPINGS
For the toppings I used blue foods of course and for that it was fresh blueberries. For my red food I used fresh berries.
They just happened to be fresh strawberries, but raspberries would work also.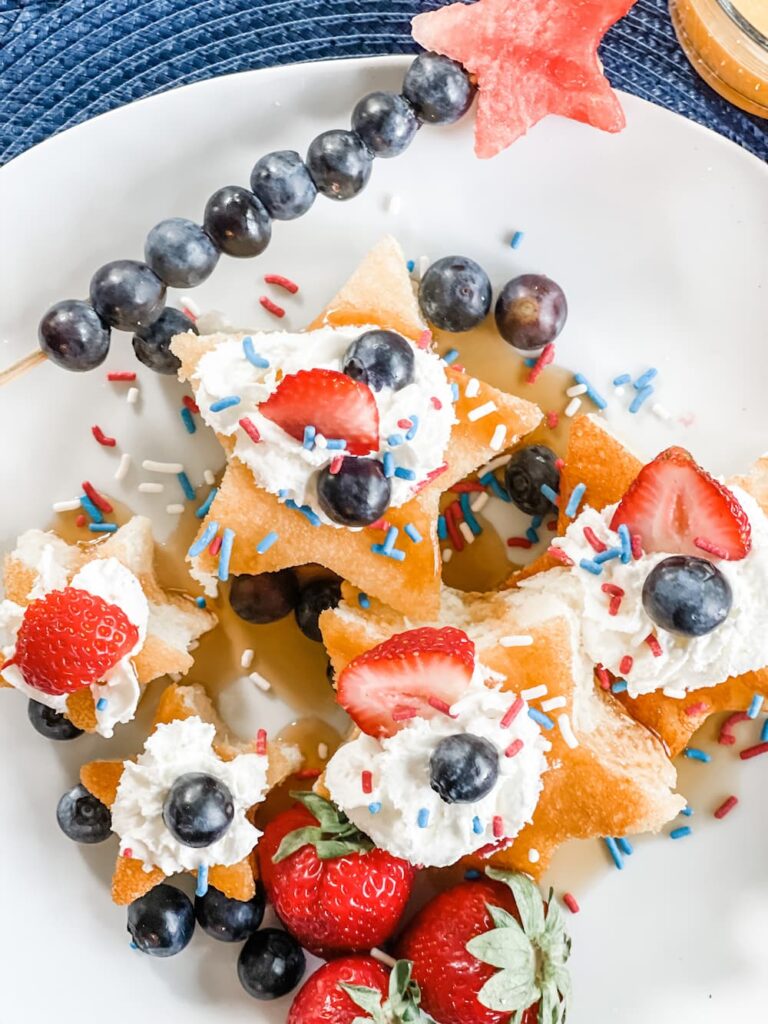 I also made us some cute skewers with blueberries and a watermelon I cut using star shapes. The little fruit kabobs looked festive next to the pancakes,
In addition to the pancakes, fruit and of course butter, I offer maple syrup and whipped cream and of course a great addition is to add red, white and blue sprinkles too.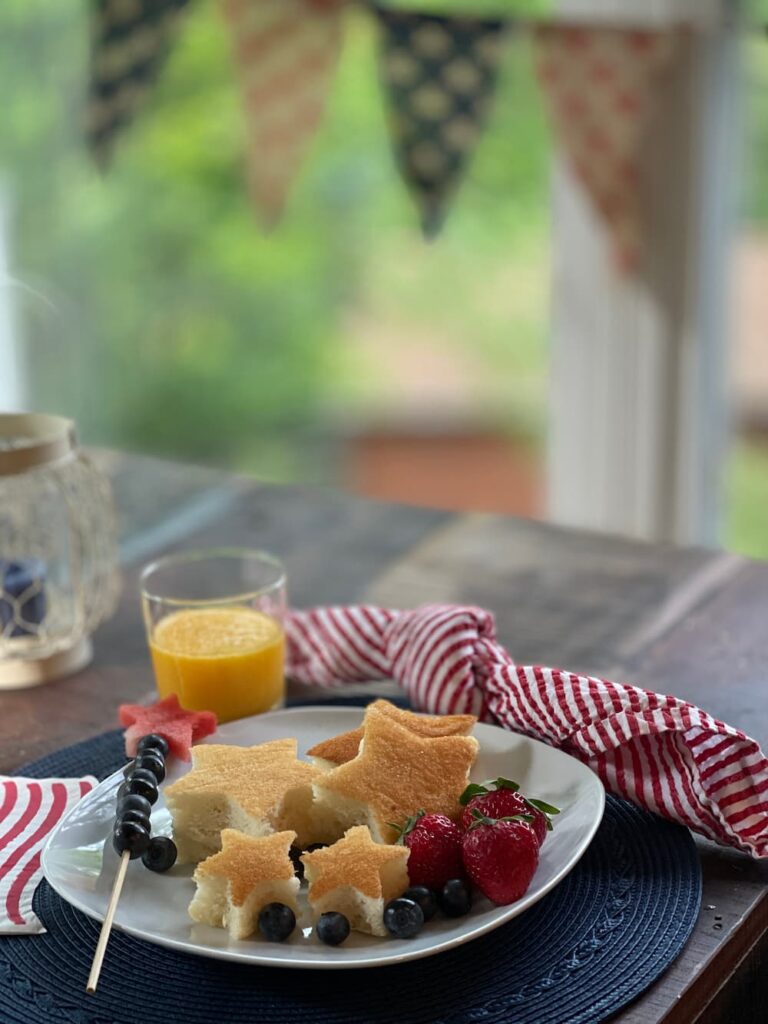 See how cute the little bite sized stars are? My only change would be to serve cranberry juice to fit the theme.
For each place setting I used these little frames and printed out different sayings. They are subtle but add a touch of festivity to the table.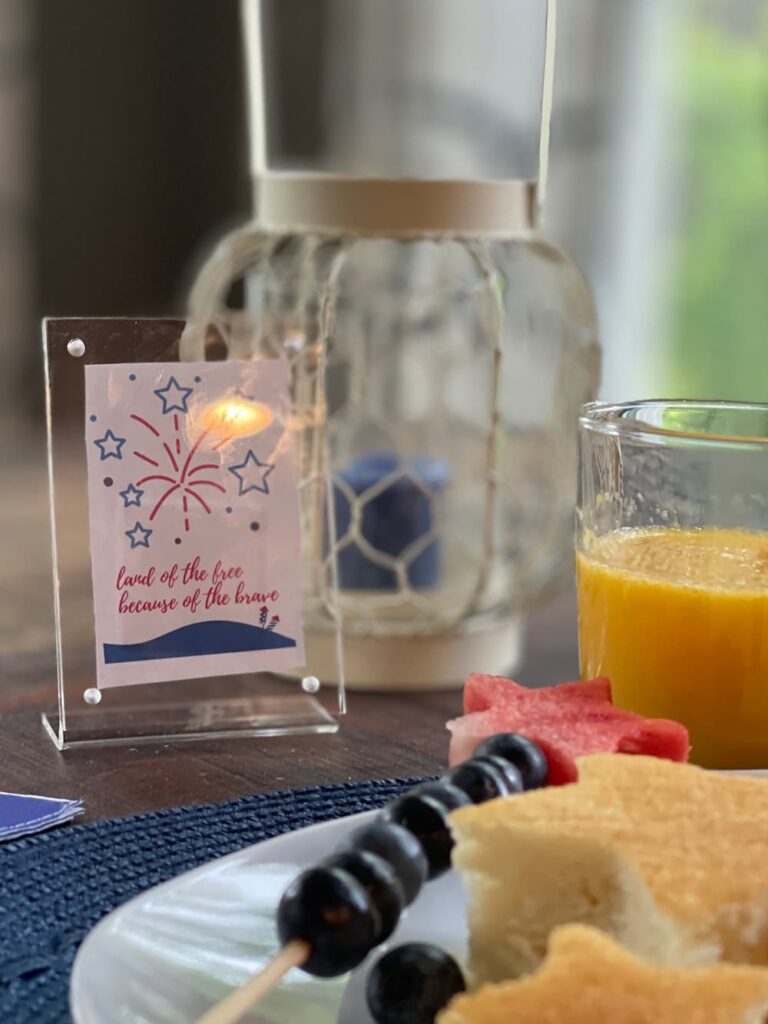 I used blue and white striped and red and white striped napkins, tied in a knot. A white plate, blue placemat and had some extra paper napkins with flags to the setting.
MORE IDEAS
If you wanted to use something similar for a patriotic dessert, you could use poundcake cut into star shapes and fresh fruit for any fourth of july party.
You could use the star cookie cutter for so many things around Memorial Day, or July 4th like a patriotic cheese board, cutting your cheese into stars and adding fresh fruit.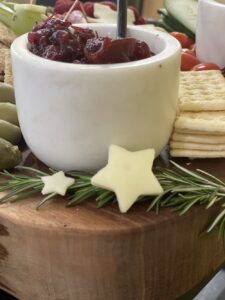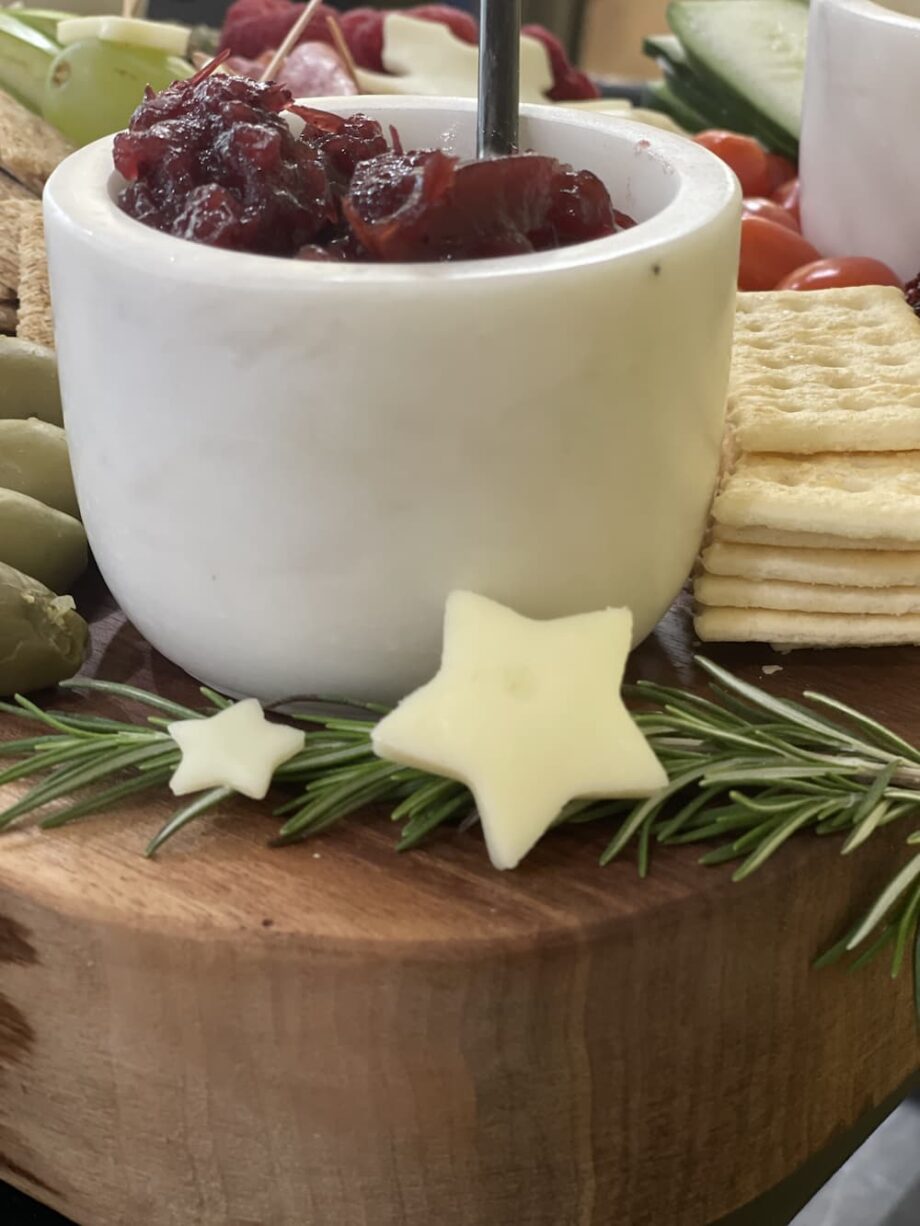 You could cut fruit with the star cookie cutter as a festive way to garnish patriotic cocktails. I have made a Stars and Stripes Sangria and it was a crowd pleaser for sure.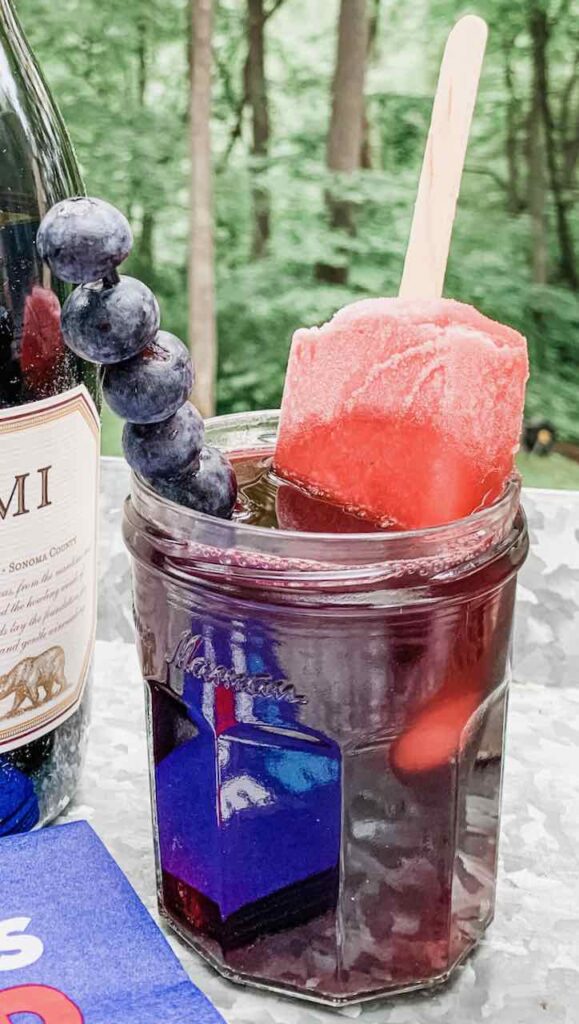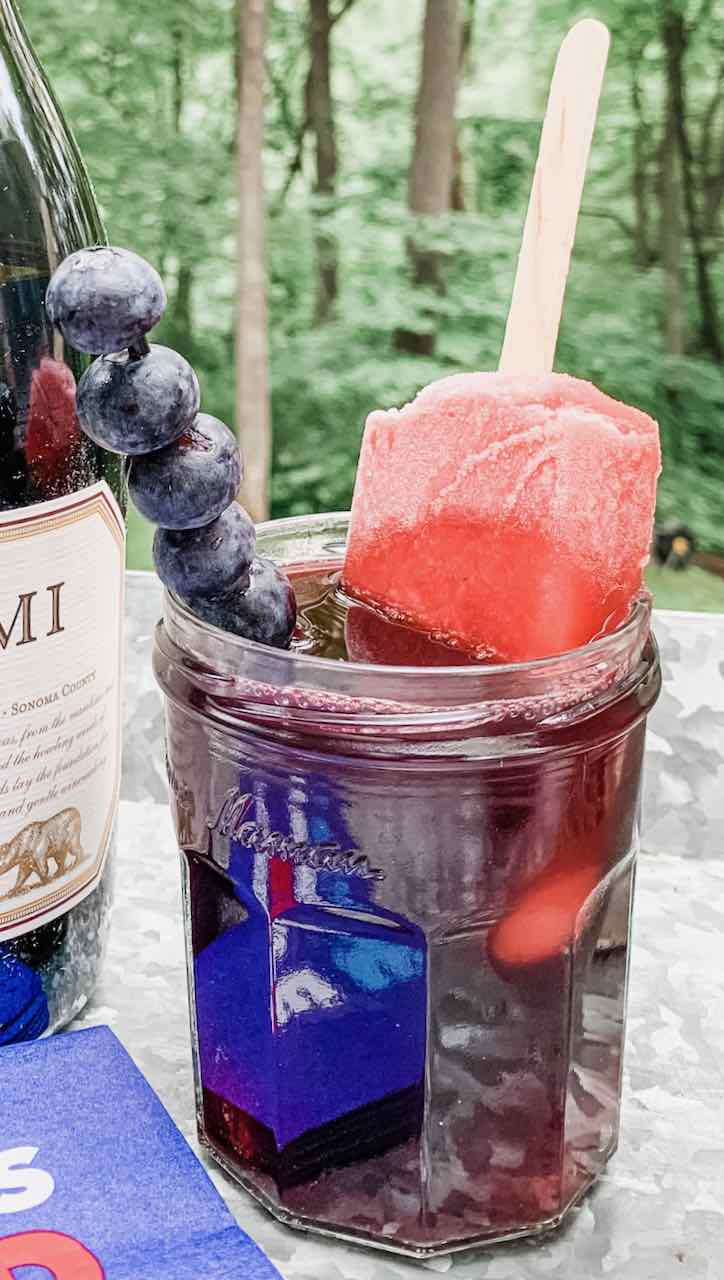 You could do something similar with french toast but I was hunting for challah bread because I wanted it to be thick.
There are several other July fourth breakfast ideas, from an American flag fruit tray to yogurt bites with blue berries.
You could use food coloring and have red waffles, you could make blue yogurt parfaits.
You could also let cream cheese get to room temperature and whip it with food coloring.
This is such an easy way to add a festive flair to kick off your holiday!
CELEBRATE THE HOLIDAY BLOGGERS
Now it's time for more July 4th inspiration. Be sure to click on the links below the pictures to get all the fun details on these festive projects and recipes. Next up is Peackock Ridge Farm.
Bluesky at Home – New and Old 4th of July Decorations
Thanks so very much for stopping by Saved From Salvage today. There was a time not so long ago I steered clear of red white and blue decor. So much of it was tacky and now I embrace it. I love how tastefully you can create festive tablescapes, wreaths, signs, planters and even pancakes with the red white and blue theme.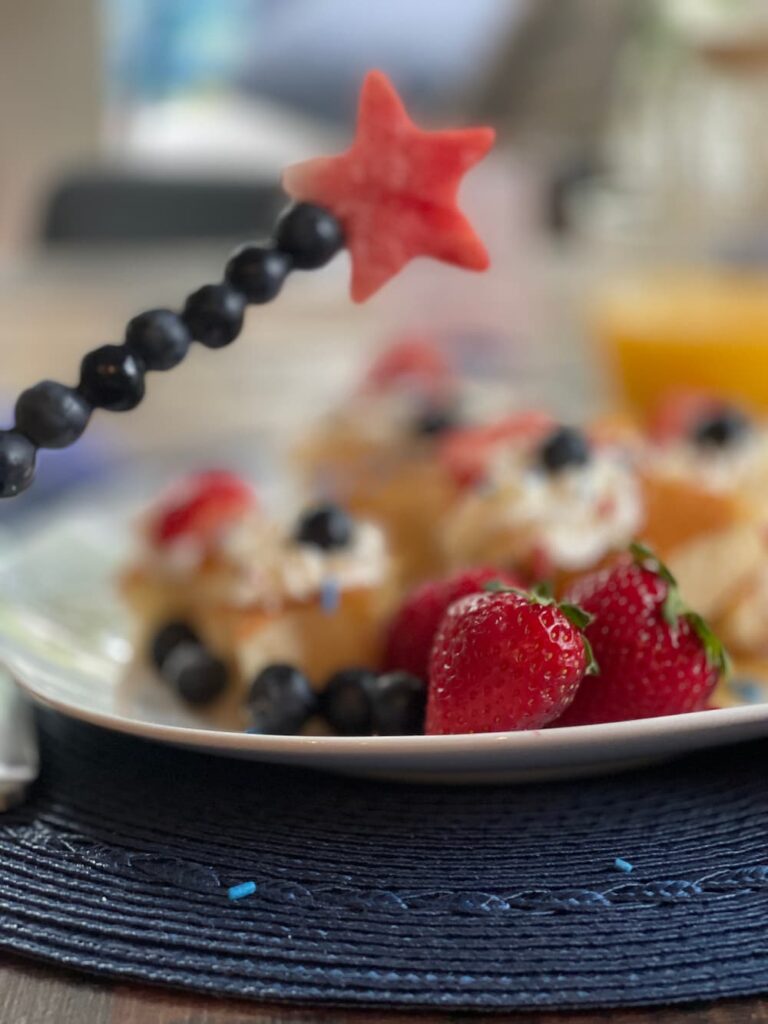 Until next time,
XO, Regina
SHOP MY POST